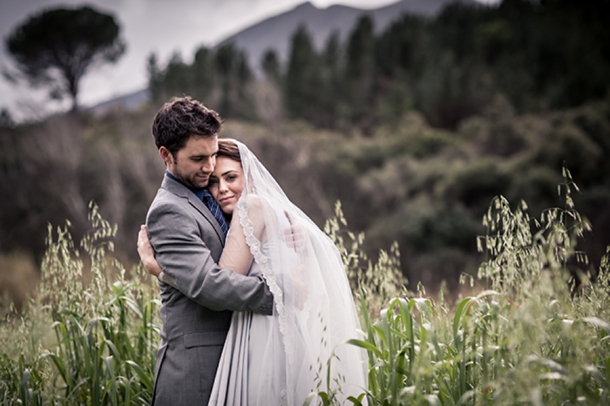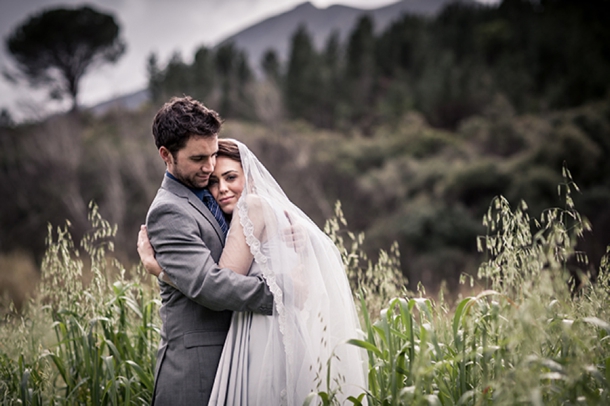 Serendipity. It's the loveliest of words, isn't it? Happy accidents. And with some couples, it really seems to fit, so it was no surprise to me that when I read Maria's story of her beautiful wedding it was a word that she used herself. See, Gerrit and Maria have a serendipitous beginning – both religious, they decided to ready themselves for a lasting relationship with a marriage course at their church, and it was there that they found each other. They share a surname – another happy accident – and you can see from the love and happiness surrounding them on their wedding day that that's just one of many things that they share. And goodness me, how much am I in love with Maria's incredible grey silk dress and floor-length mantilla combo? Wow. Not to mention the really fresh styling of their decor, in bold green, navy and pink with an adorable cartoon stationery touch. My favourite part is the ficus trees they've used as centrepieces – such a unique touch, but one that is part of their story, as all the best wedding day details are. This is really a wedding to pore over and fall properly in love with, and that's in no small part down to the stunning images from Cari Photography – love, love, love!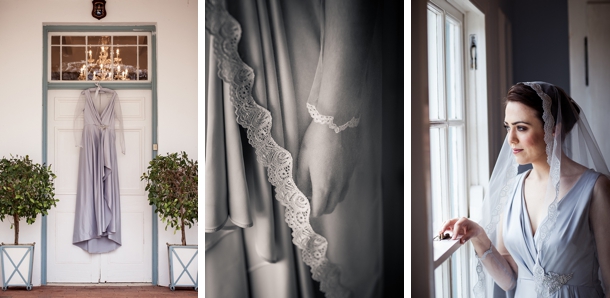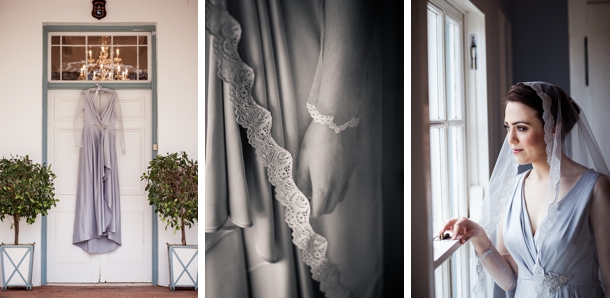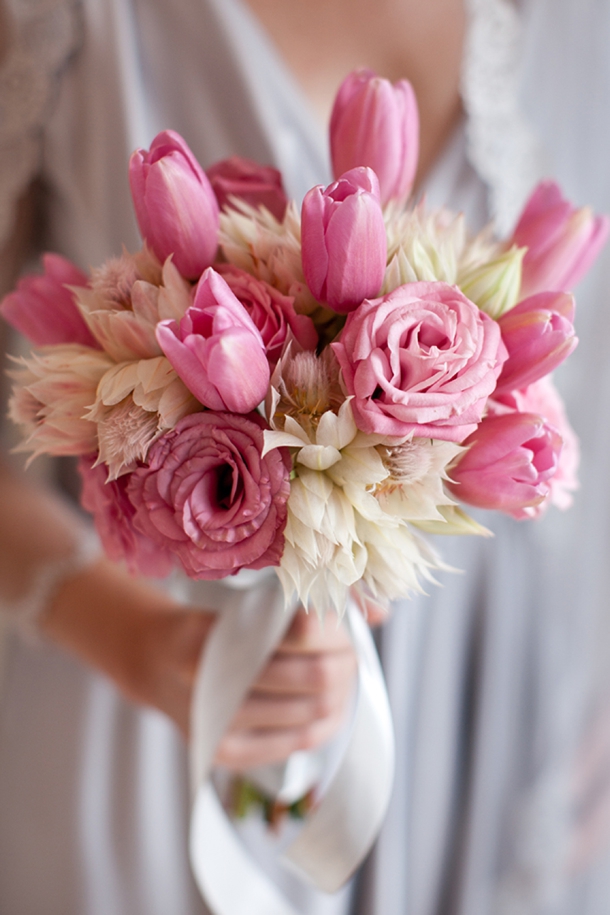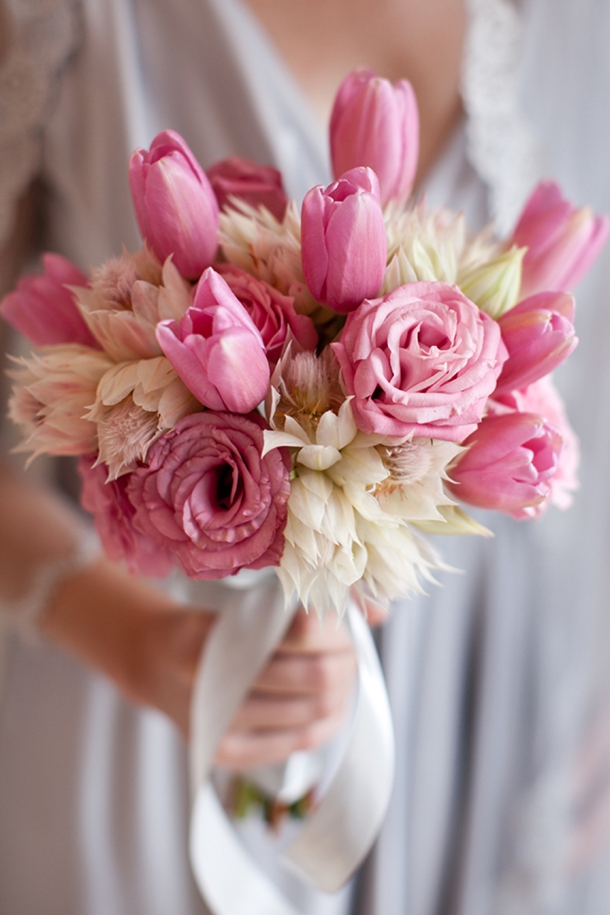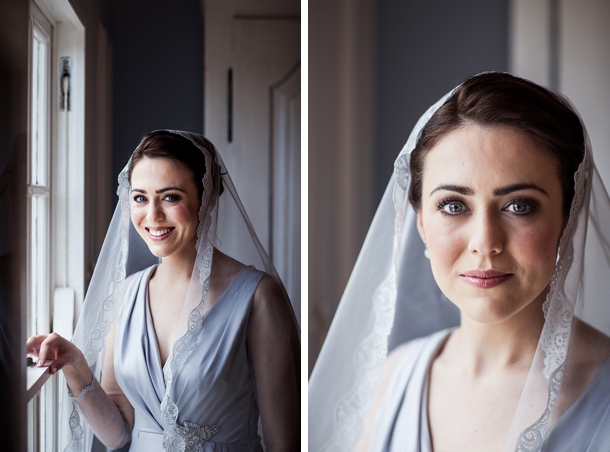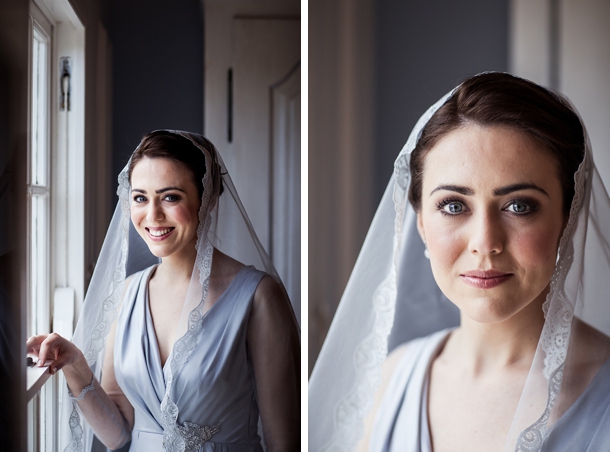 Here's all the details from the lovely Maria:
The first time Gerrit and I met, he kindly walked me to my car after a church service. I don't remember this, but according to him I was not in the mood for conversation, or making new friends! A few months later we met again at a mutual friend's braai, and I made a much better impression. We slowly became friends, not thinking it could develop into a romance. Only when we both attended a Marriage Foundation course, our conversations in the car sparked some deeper interest in each other. On our six month dating anniversary, he popped the question on Table Mountain Road, our special place where we'd gone for many chats with take-away coffees in the car. The mist was so thick, we felt like it was just us and God in that moment!
Our biggest consideration was the fact that our wedding was in August. It would've been very naïve not to plan for rain, so we decided to take the stress off ourselves and plan a 100% winter wedding! We wanted to find a place that still felt open, and we found the absolutely gorgeous Tanglewood Estate, where two of the main walls are only glass. This made the spectacular Wellington mountain view part of our décor. The elegant white venue didn't need much to make an impression.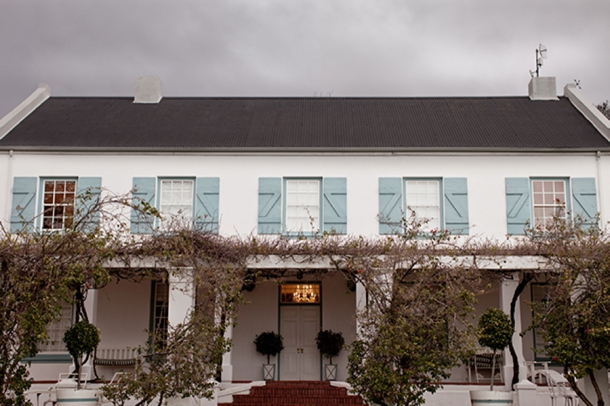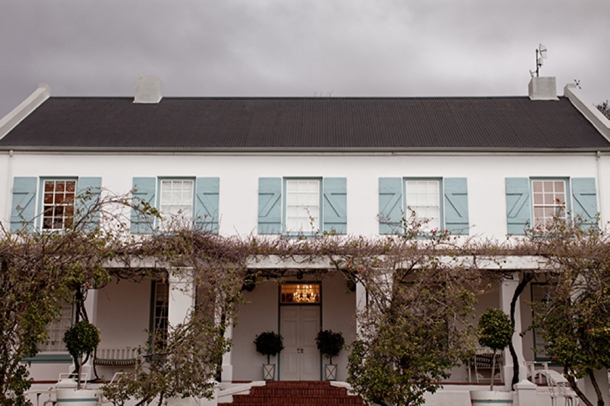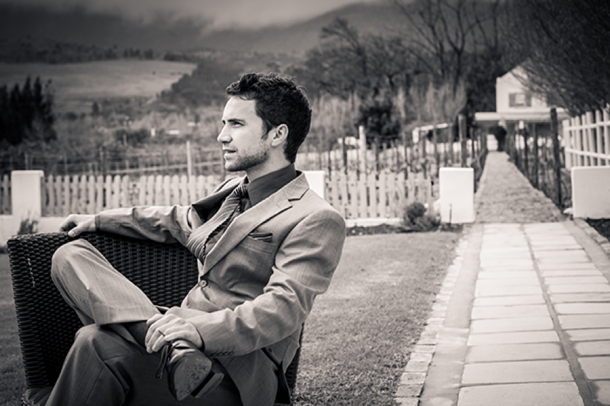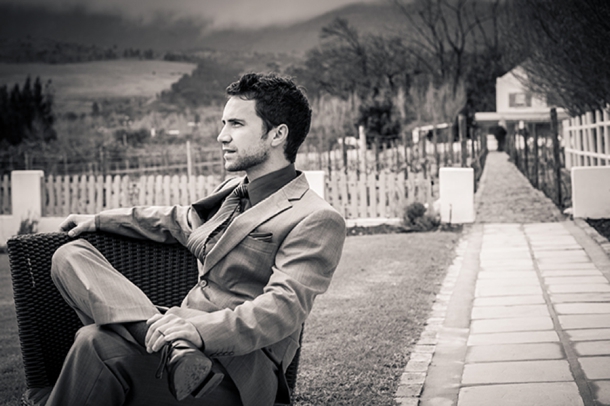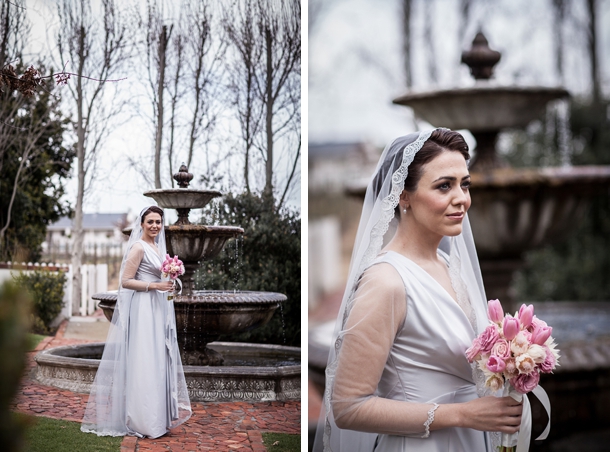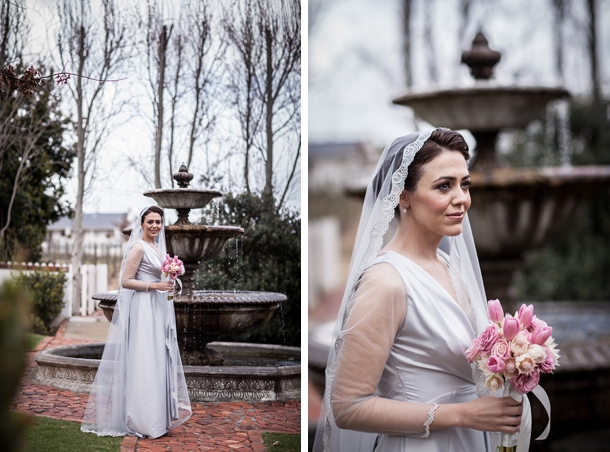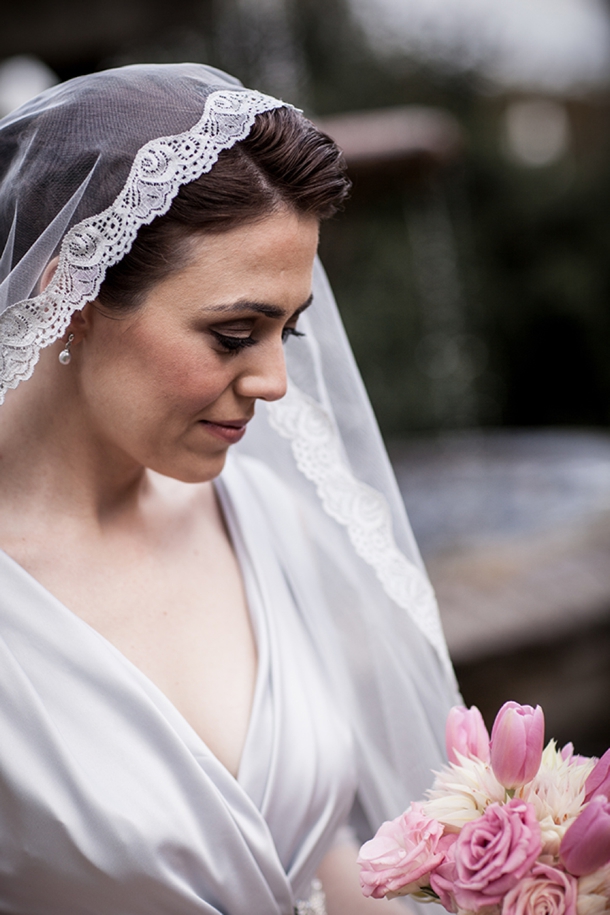 As we had a morning wedding, with a lunch, I wanted a more relaxed atmosphere, like a lazy family lunch, and we loved the idea of making two long tables for our 125 guests. (This is a great money saver too, as you do not need a centrepiece for every table!) Gerrit loves ficus trees, and one of his first gifts to me was a little ficus tree, so we had these trees as our centrepieces. The bright green leaves complemented my navy tablecloths (I adore navy!), and we paired it with a touch of pink in the flowers. We saved money on a florist, and bought glass baubles that we hung from the roof trussels with pink flowers in them. We had the cutest, quirky, personalised stationery using a caricature of ourselves (which matched the save the dates and invites) that completed our contemporary look.
We loved that fact that our décor was unique! That is very much our personalities too, if we've seen something five times, it's old news. The ficus trees were a sentimental and practical touch. My mom was an incredible help in sourcing and making things, from the little biscuits served with coffee, the tablecloths and green napkins, to helping me with the white hessian cutlery pouches. I made the pink flowers for these and also the decoration for the church. We are self-admitted coffee-snobs, so we decided to get a barista in. Our Cape Town guests were very grateful for that too!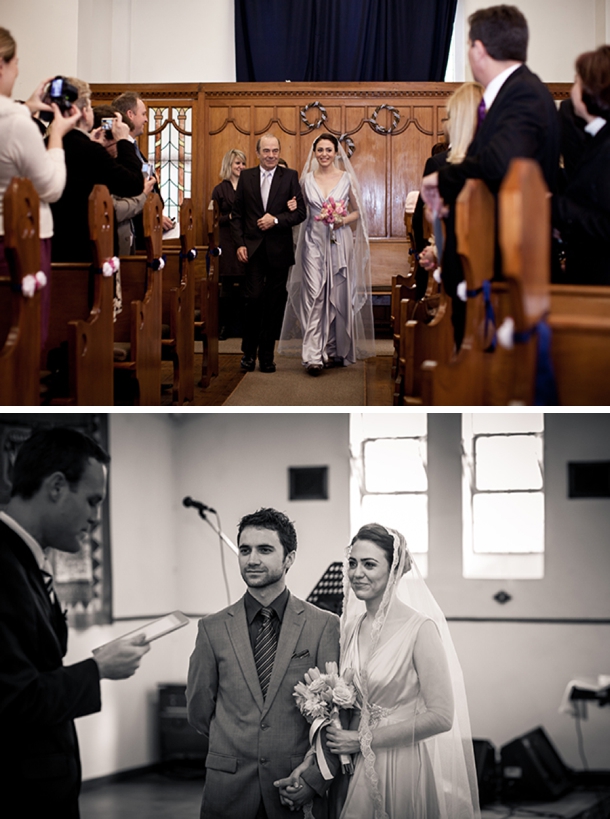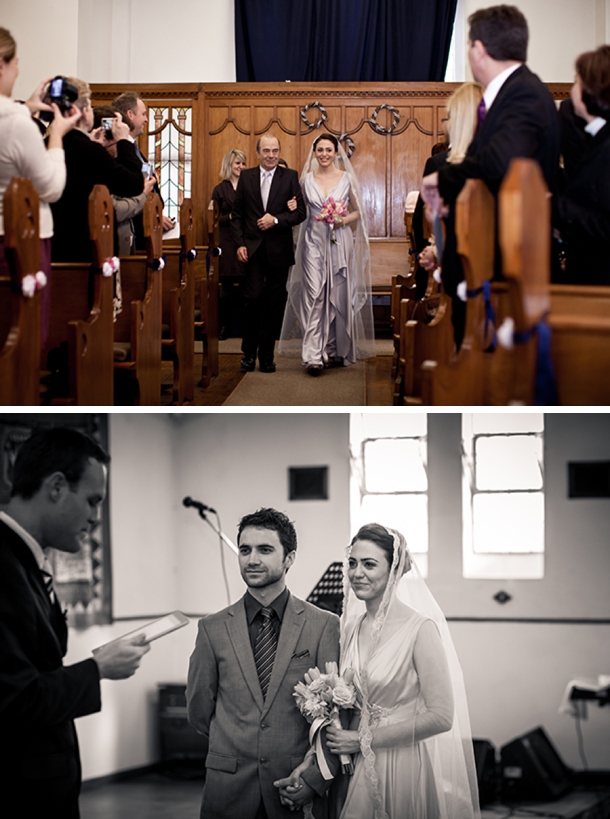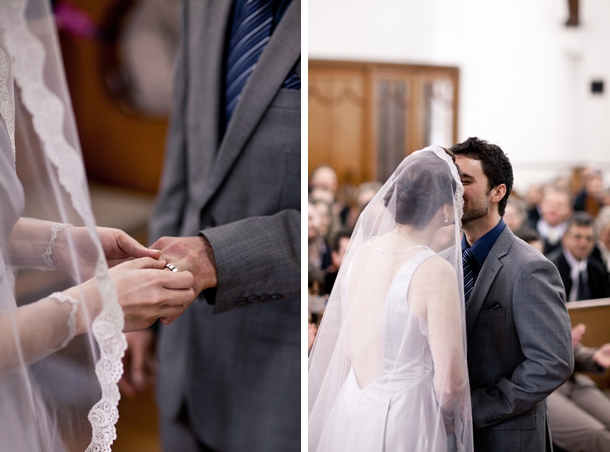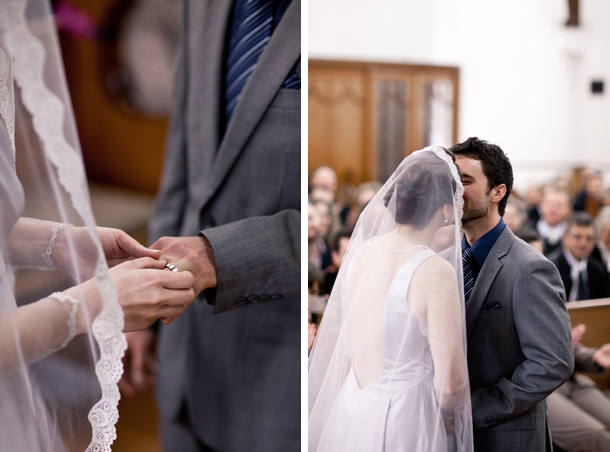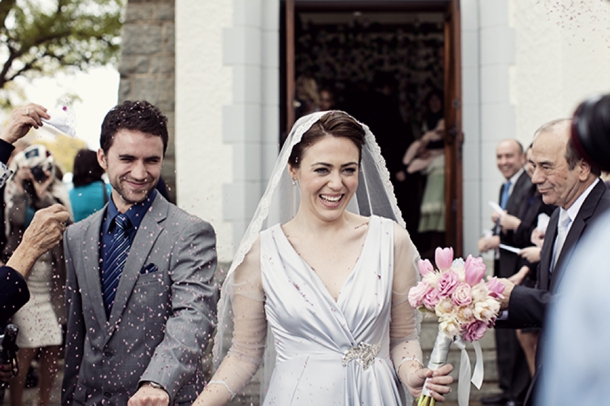 One of the most special things was my wedding dress. My mom bought the silk in Malaysia, posted me a sample, and I loved it. She then sent the material over with one of my Dad's colleagues. A good family friend of ours made the dress for me as a gift. I enjoy teasing my husband that my outfit was much cheaper, and less stressful, than his!
My grey dress matched the grey, rainy weather we had on the day – it added such a unique romance to our pictures. It was serendipitous. The umbrella we're holding in our pictures was inspired by a picture we have of our engagement night, where Gerrit had to hold an umbrella because of bad weather – our favourite wedding picture is also with us standing under the same umbrella, because it was raining. More serendipity.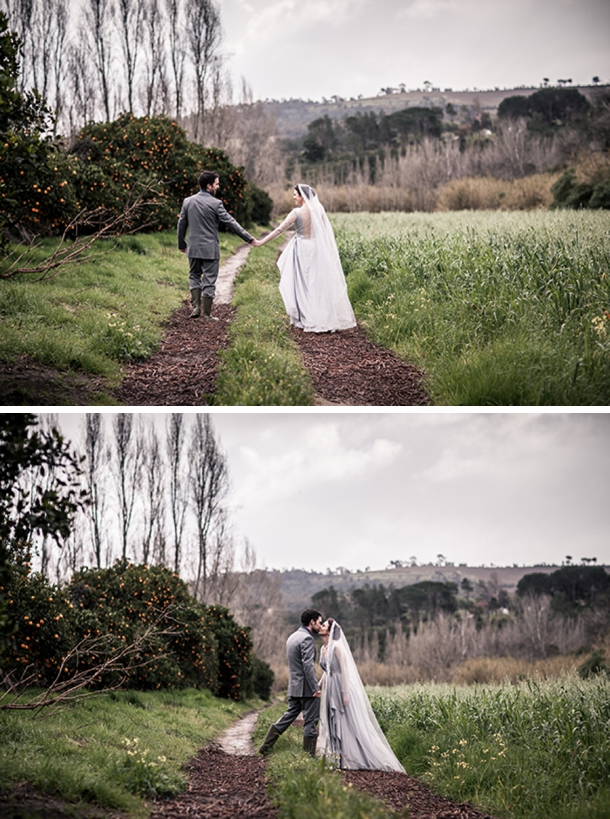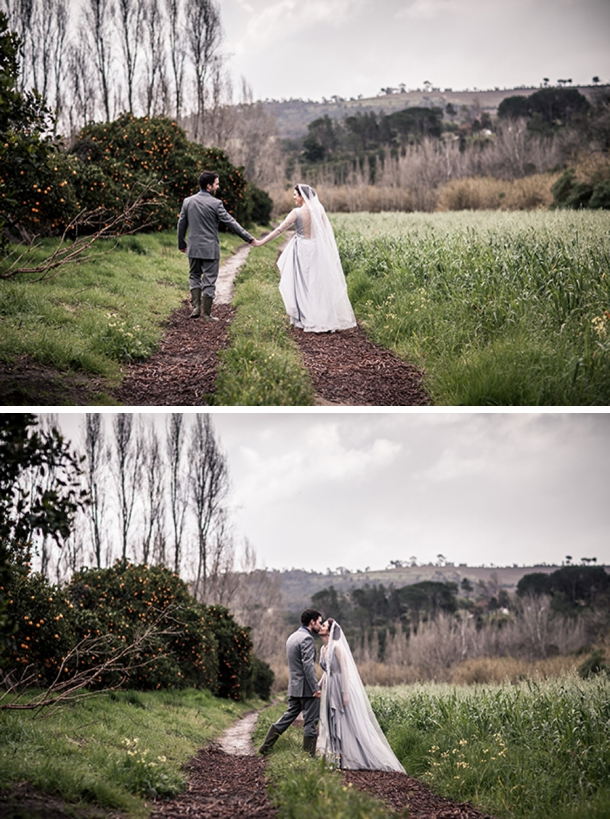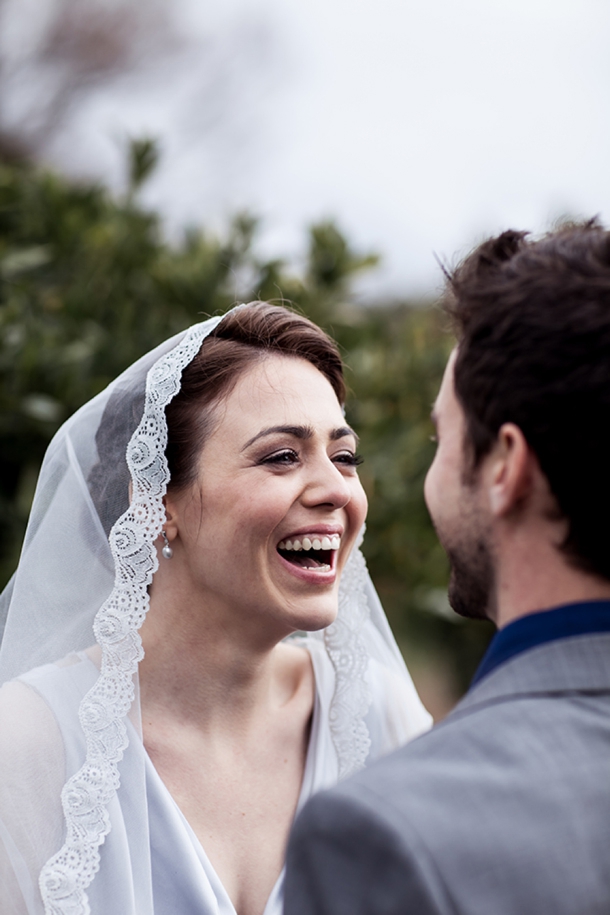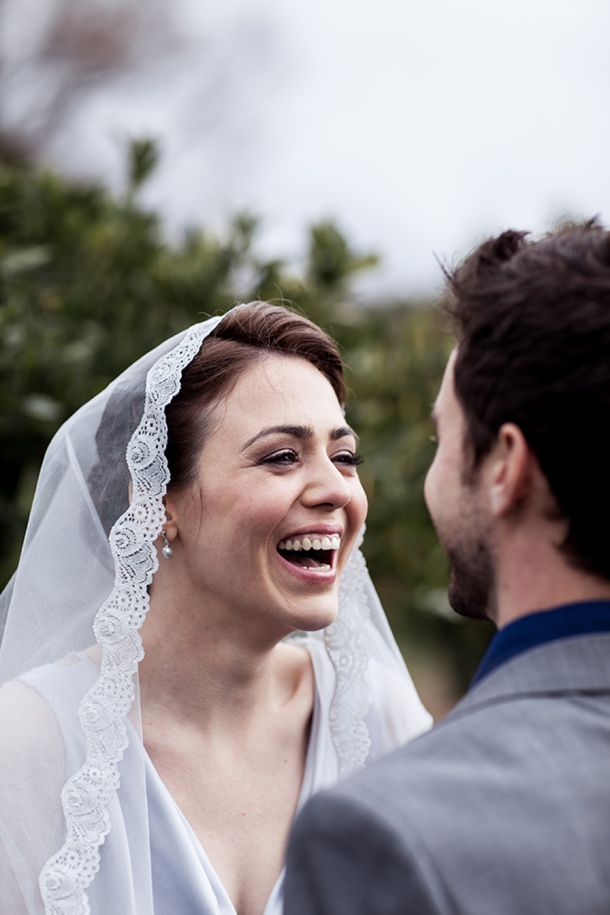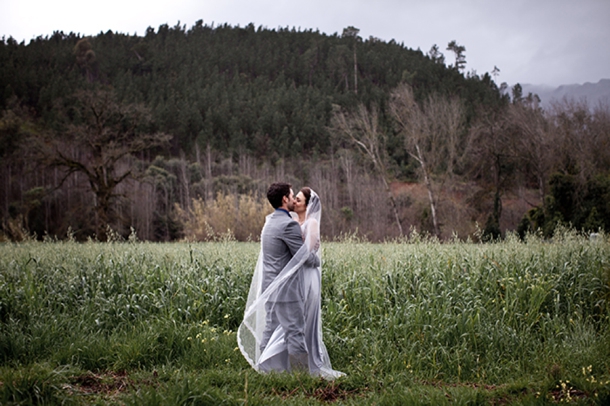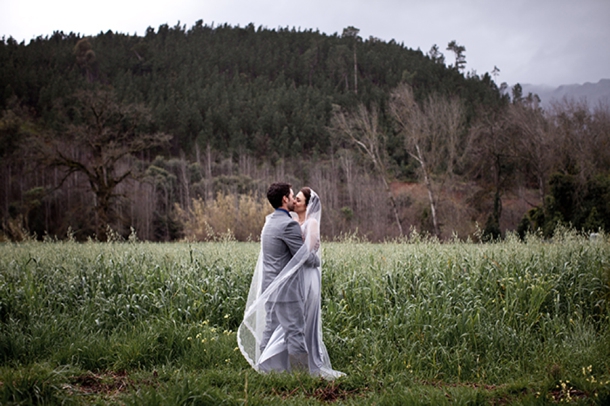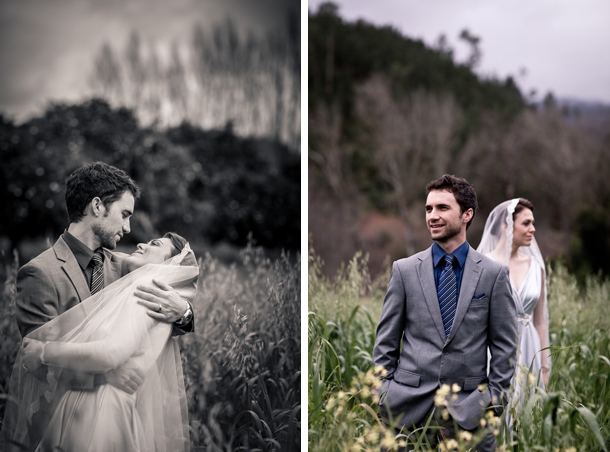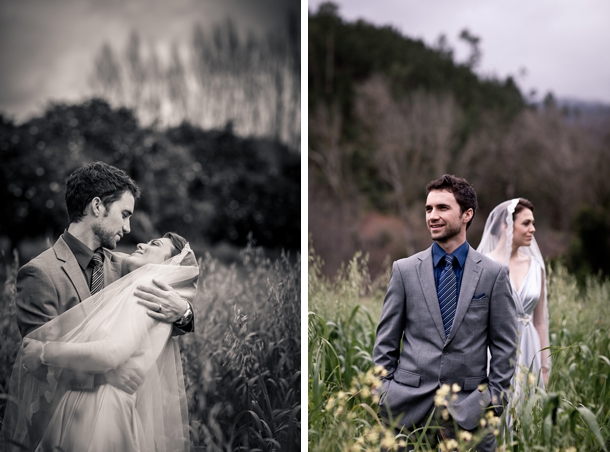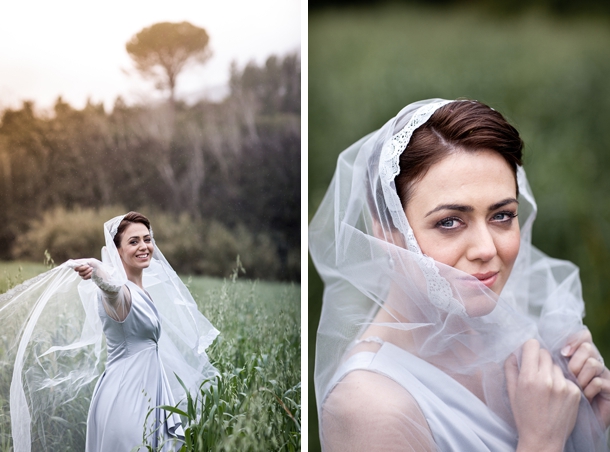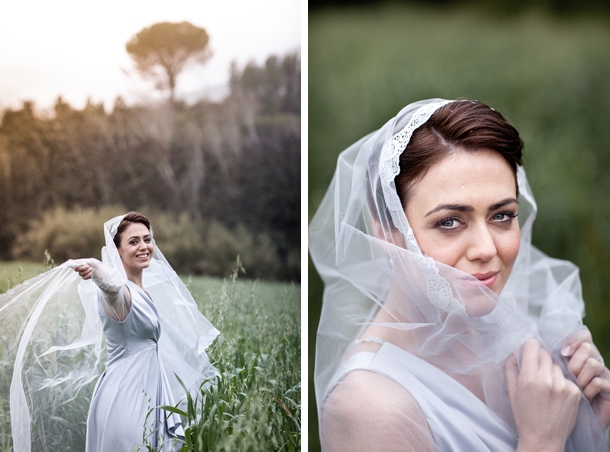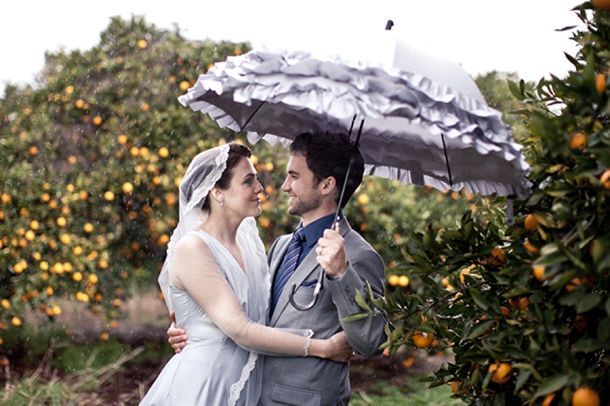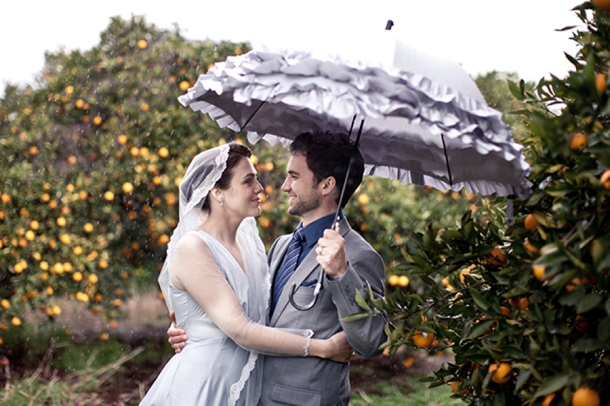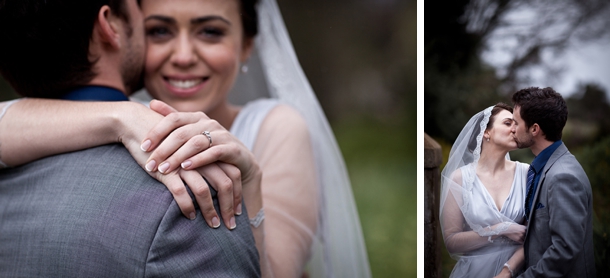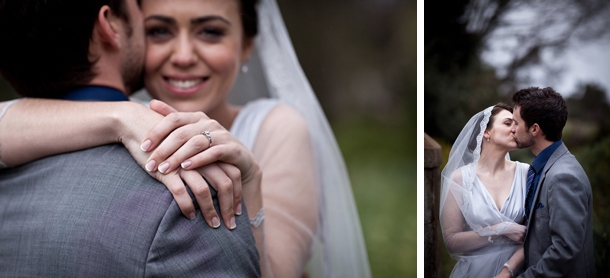 There were so many highlights, from my parents praying a blessing on us after our vows to each other, to the Mercedes S500 that my husband got to drive to Wellington, to finally seeing my dress, to knowing that the honeymoon was just a few hours away! I was drifting in a tangible love cloud all day long – it felt like I was in a bubble of love, joy and peace! Everybody else had a really great time too – people were chatting non-stop, and the rain fell all afternoon, creating that cosy, family lunch feeling I had hoped for.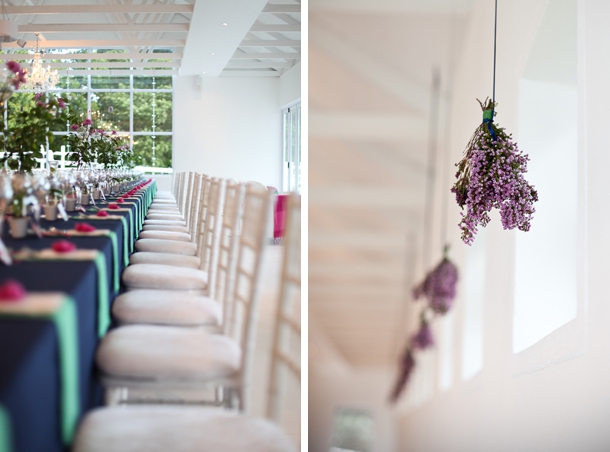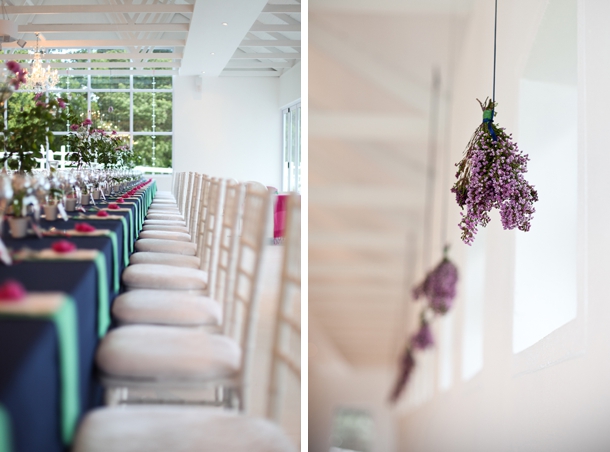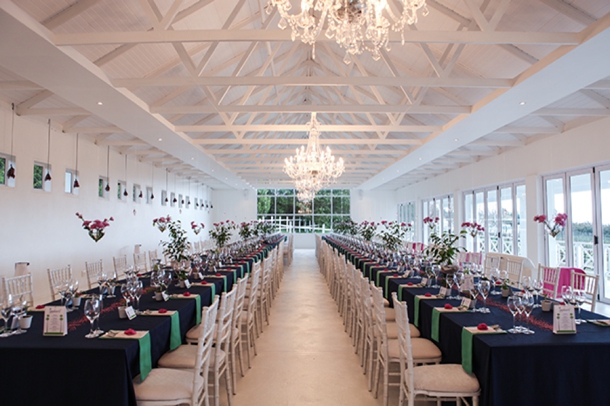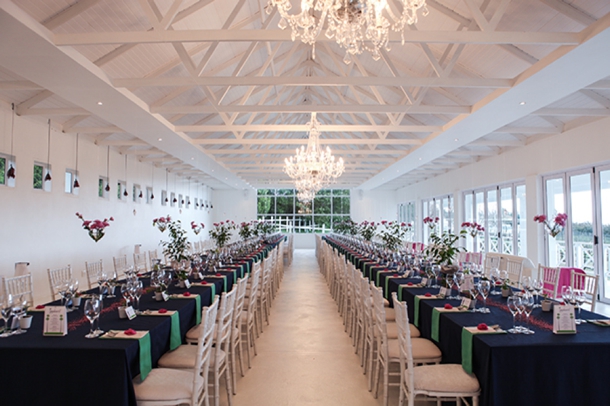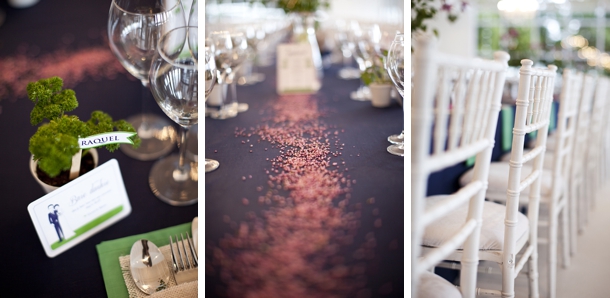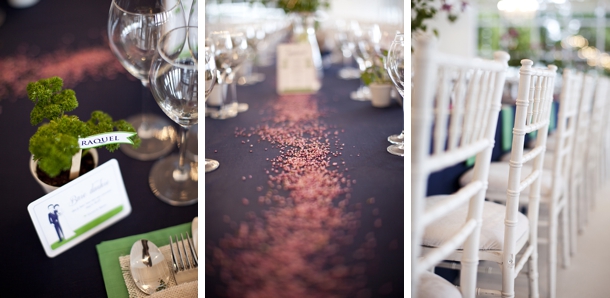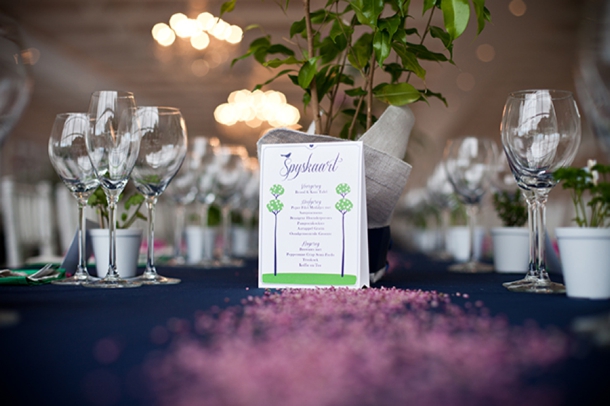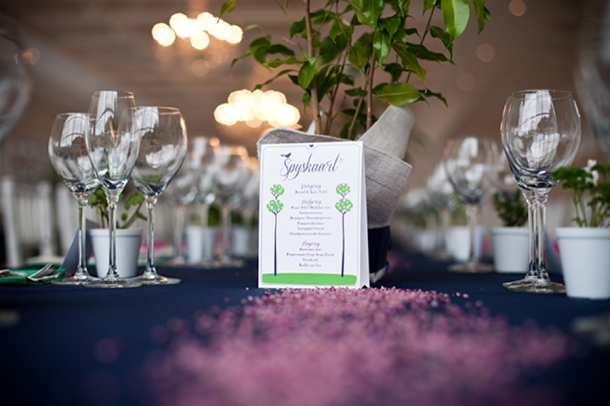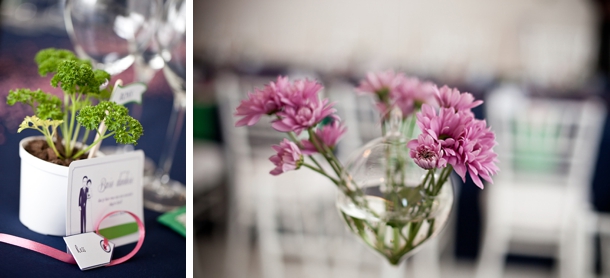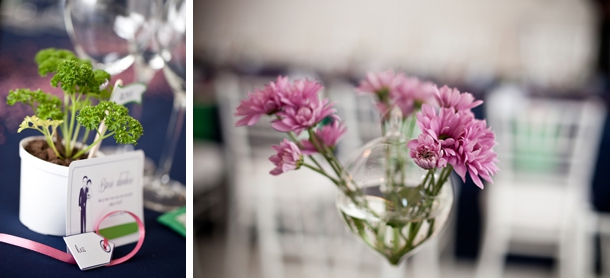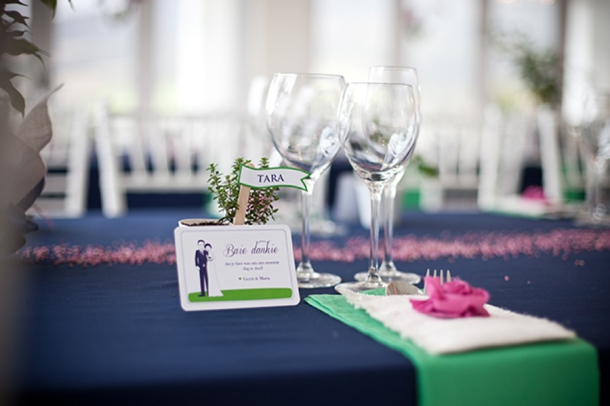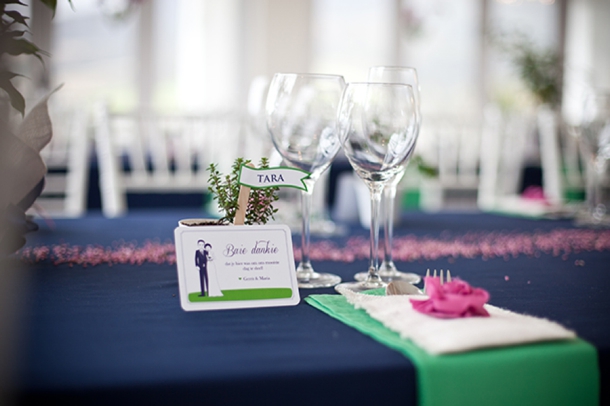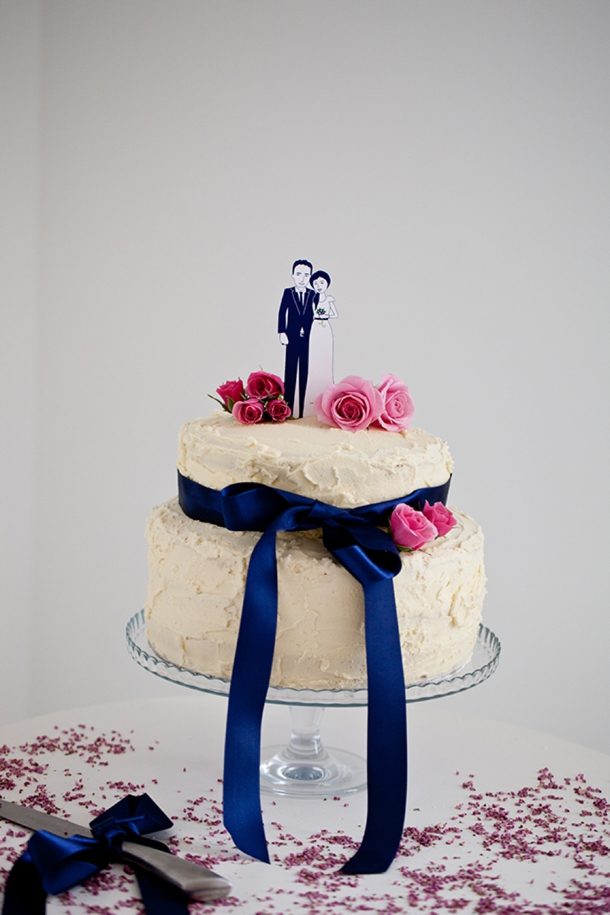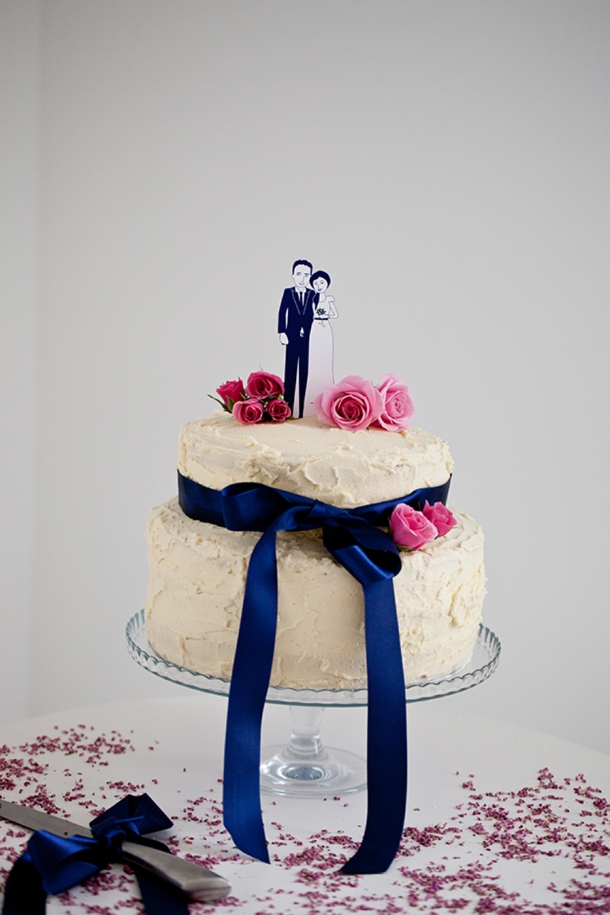 My biggest piece of advice would be to not focus so much on the preparation of one day, that you forget to prepare for the lifetime that comes after that. The opulence of a wedding day will never ensure you a great marriage. Do what you can, with the resources you have. If something becomes a point of strife, consider if it is really worth it. (It rarely is!) We had to make many concessions and compromises, and I am grateful we did! I had many inspirations from Pinterest and wedding blogs, because there are often things you can make yourself. I found that wedding magazines were too aspirational for my taste, except for Sarie Bruid, where they feautured real weddings I could relate to. Everybody will have an opinion, select those people in your life you want to involve, and politely 'smile-and-nod' to the rest. People are just interested, but you do not have to please everyone. On the flip-side, remember to be considerate to others, they will enjoy your day more if you are, and you cannot be pleased when your guests are uncomfortable or unhappy.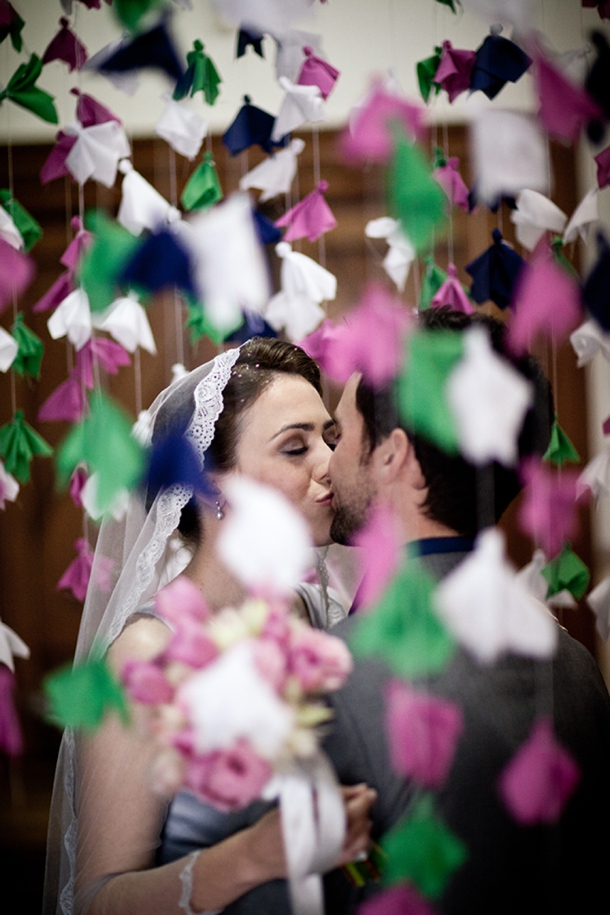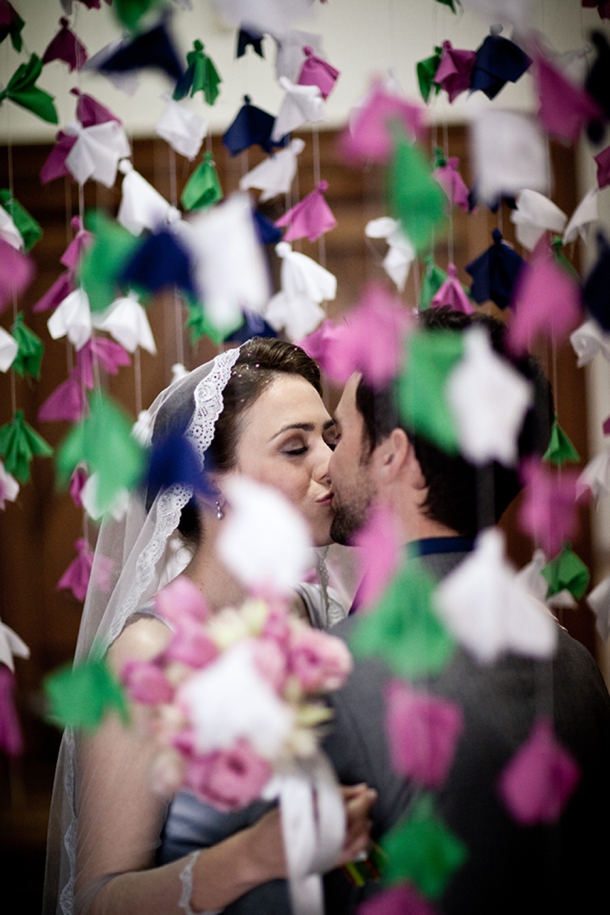 Huge thanks to this handsome couple – hope that love bubble never bursts and wishing you a wonderful life together! As always, my thanks also go to Cari – and make sure you head over to her blog for even more gorgeous pictures of the big day. And why not also check out the amazing video from Vision on Fire?
SERVICE PROVIDERS
Venue: Tanglewood Estate | Catering: Festa | Photography: Cari Photography | Stationery: Carla Slater | Bride's dress: Francina Underhill | Hair & makeup: Marli Basson | Hiring: Downings | Barrista: Gerrit Loots, Life Cafe | Video: Vision on Fire