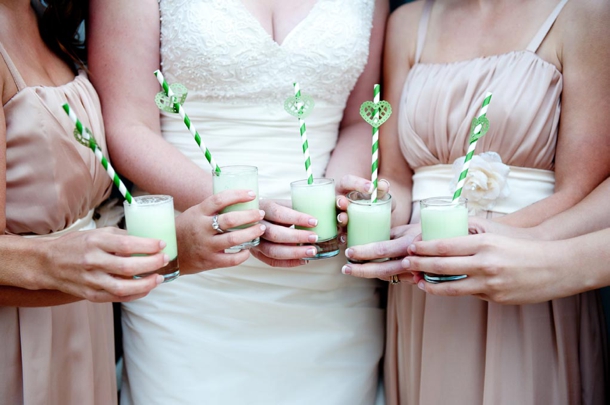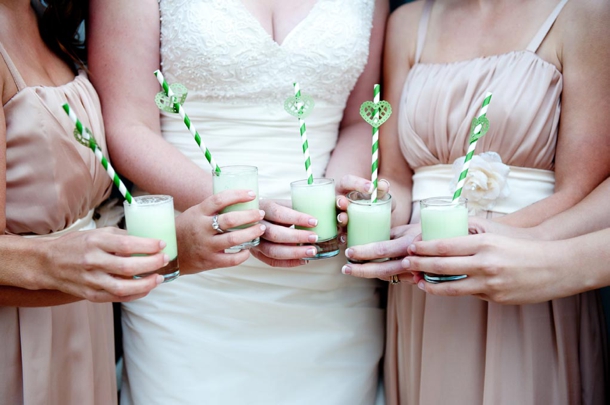 Hello dear friends – sorry you missed out on your real wedding fix yesterday! I have a little holiday planned for next week, so I'm on double duty making sure everything's ready to keep things pretty around here. Anyway, today's wedding from Cheryl McEwan – as full of little details as it is – is definitely one to keep you entertained. Leandrie and Raubie were married at the magnificent Webersburg, with pops of green against a neutral palette, and lots of fun touches. My favourite is definitely the milkshakes with stripy green straws – adorableness! I also really love that Cheryl's made sure not just to photograph these details as they stood on the day, but to get the bridal party interacting with them – it's a nice editorial way of bringing those little touches to the forefront and making sure your pictures tell the story not only of your day, but of all the effort you put into the details, which I know is important to a lot of you! So here we go… enjoy!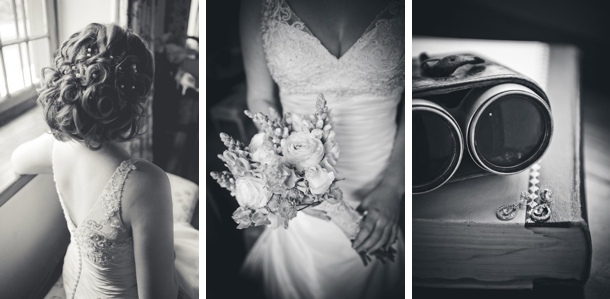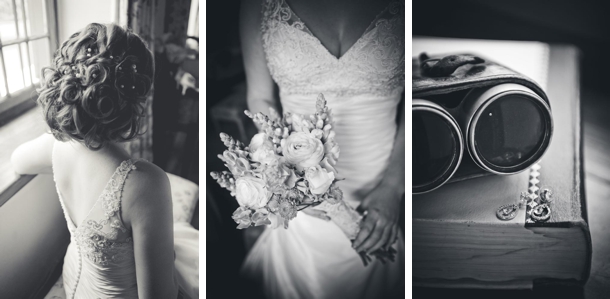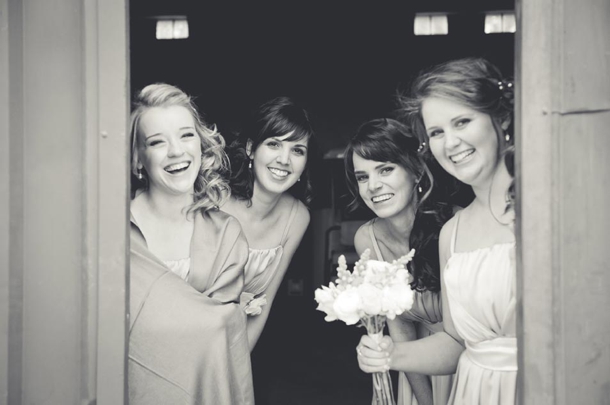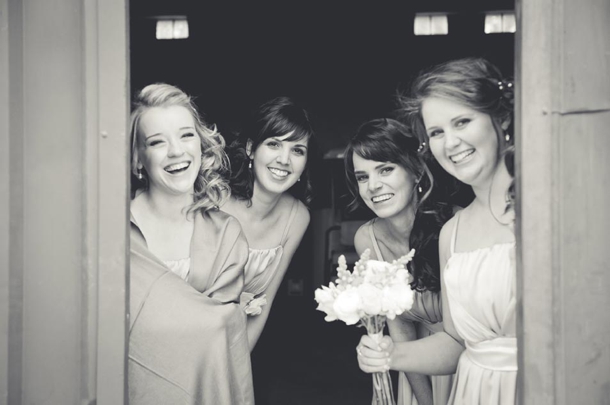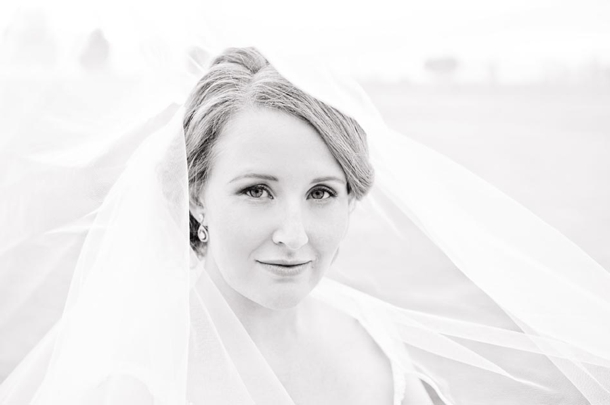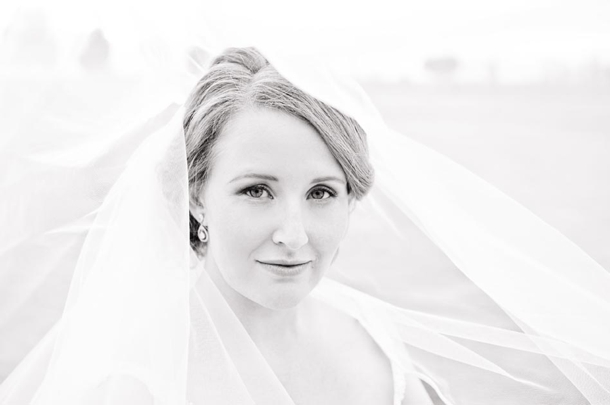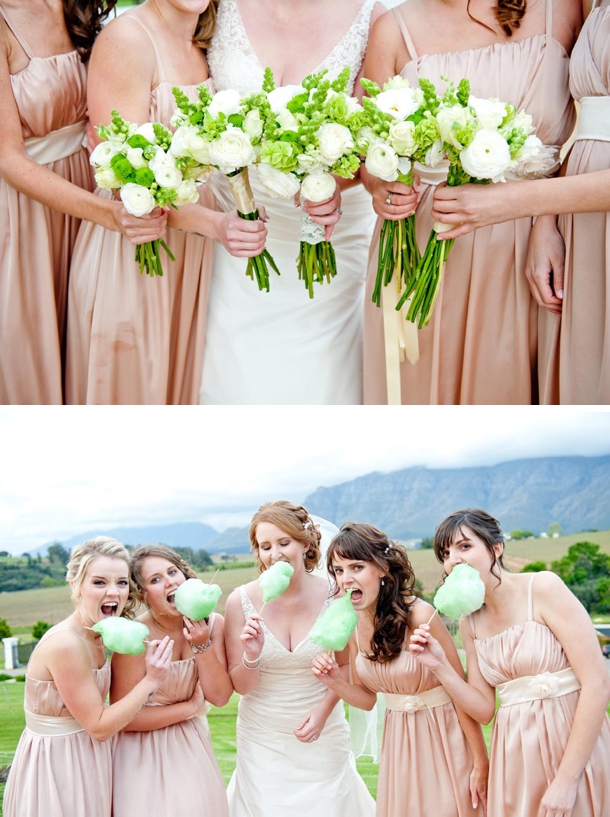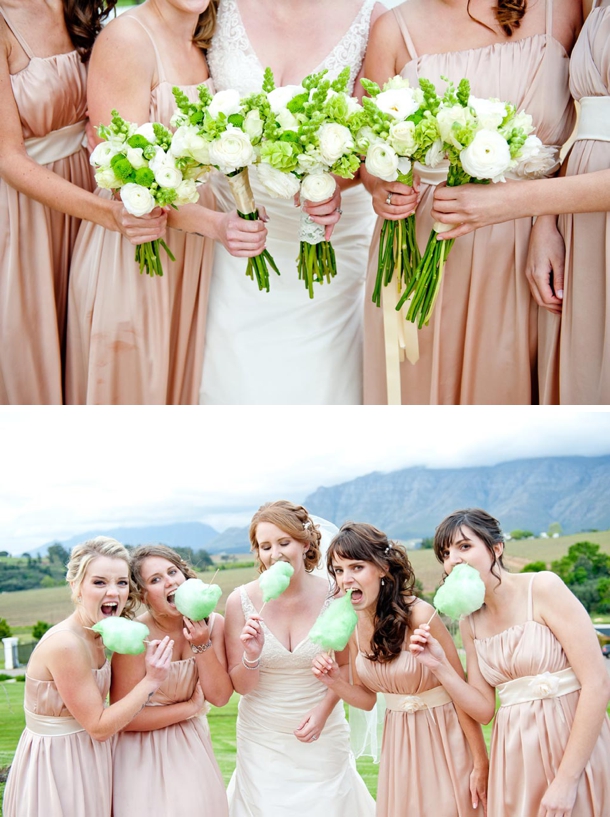 From the lovely Leandrie:
Raubie and I met in our first year at North West University in Potchefstroom. We quickly became friends after a horrific first year exam paper and then, as the years went on, we both realised there was more there than just friendship.
Four years later, Raubie had just finished with his Post Grad studies when he mentioned to me that he was taking me on a picnic at Bilton Wine Farm to say thank you for my support during his studies. On our picnic Raubie asked me to marry him. I'll never ever forget the way he said "wait, I still have something more for you" and I thought "mmmm, chocolate!" When he took the box out, I even thought "yay! earrings!" I never even considered a ring! Only when he was on one knee and opened the box did I realise what was going on.. that I was going to marry the man of my dreams!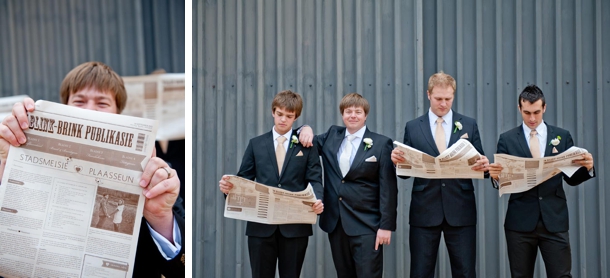 Since Raubie's originally from Keimoes in the Northen Cape (a real "plaasseun"/farm boy) and I'm from Pretoria, we knew we wanted to bring our story of "plaasseun" and "stadsmeisie" to our wedding. Both coming from two very different backgrounds and worlds and we still found one another – that was the main theme for our wedding. So through every part of the day, we tried to make it something from both worlds and of us. We wanted something fun, creative and laid-back. I was very fortunate that Raubie helped with everything from the wedding, from punching holes in invites to choosing tablecloths, so our wedding was truly "us".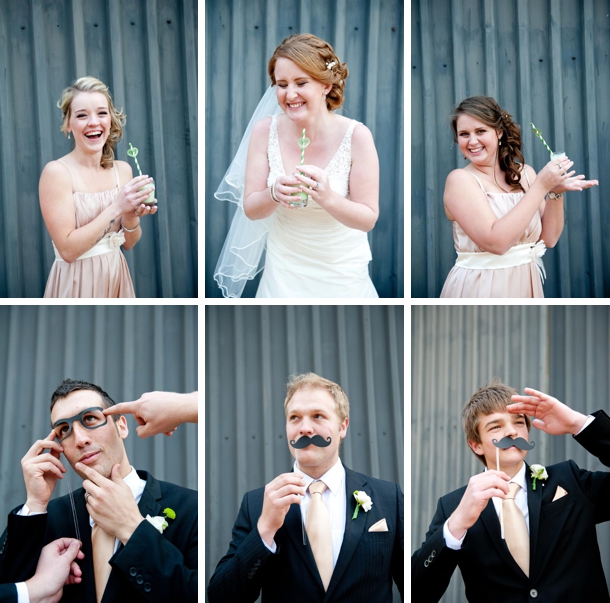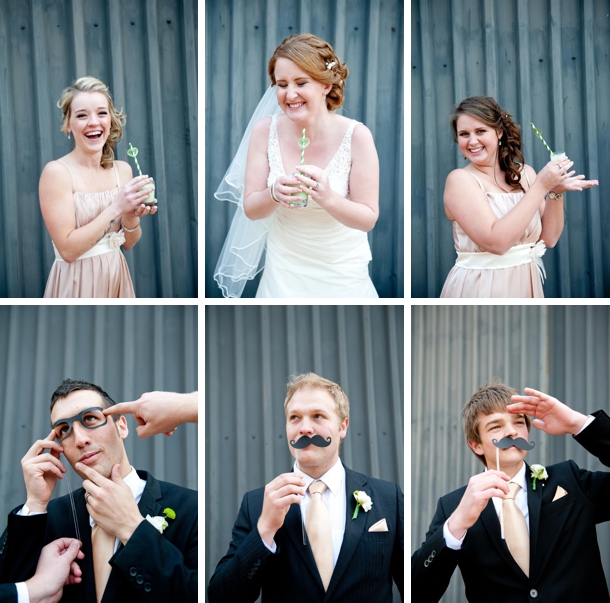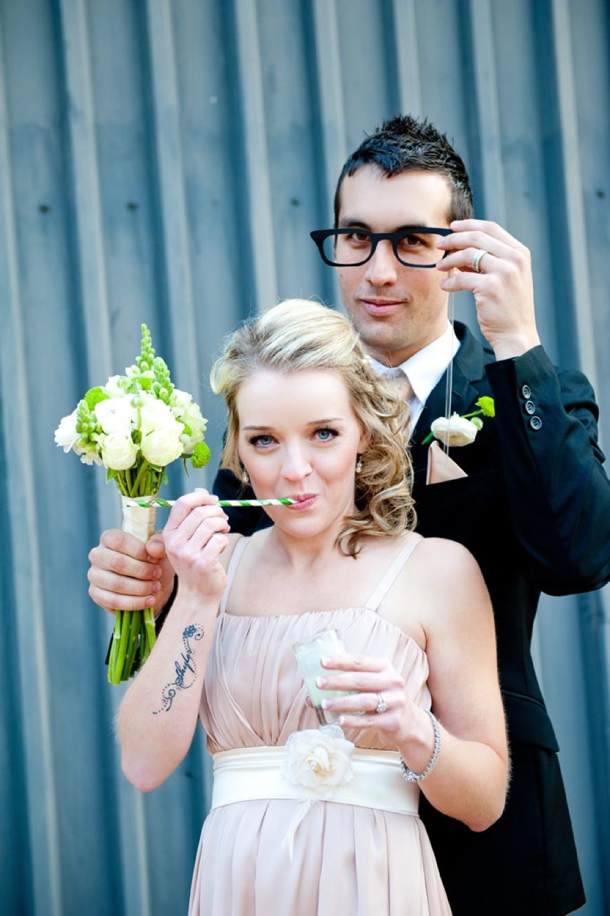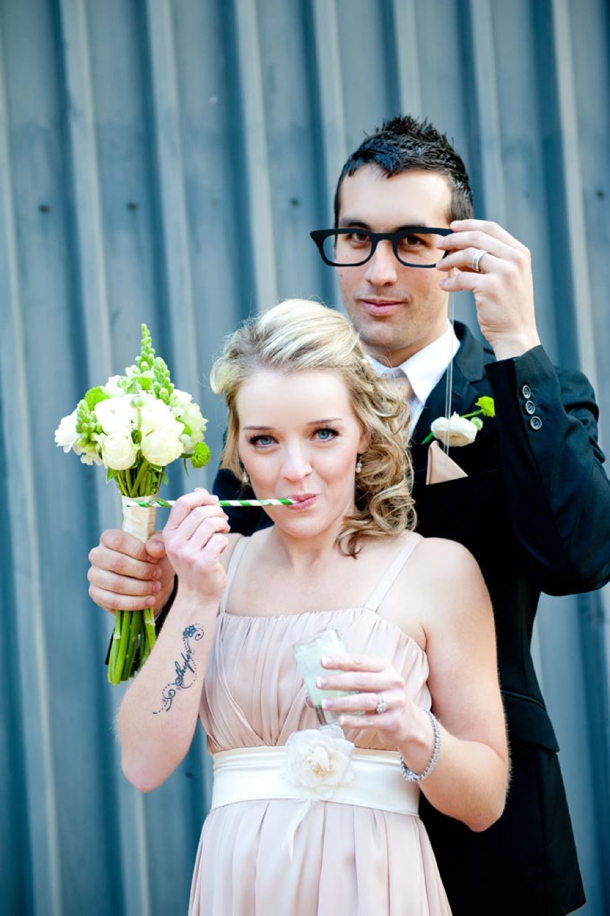 I always loved the damask look, so we went for natural damask so that we could get a more smart casual look to the wedding. The white and green went so well with it. We also loved the idea of lovebirds and birdcages, so we had them here and there.
We wanted a venue that was very elegant but simple, somewhere that wasn't too 'busy'. When we went and looked at Webersburg, we fell in love with it. Raubie loves nature, so we were head over heels for Webersburg's beauty, with the mountains, green grass and old white buildings. It fitted in beautifully with the overall look and feel we were going for.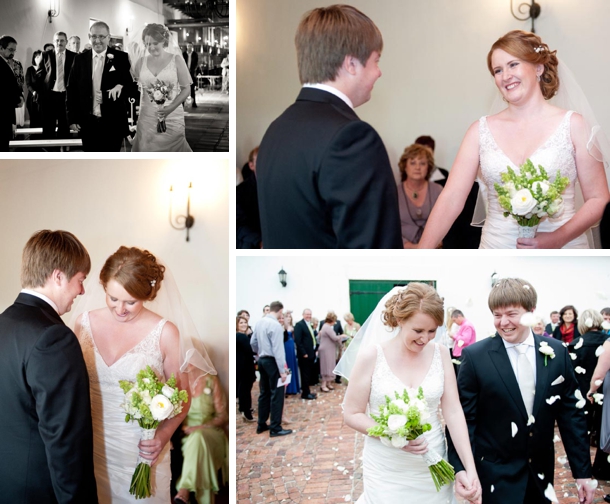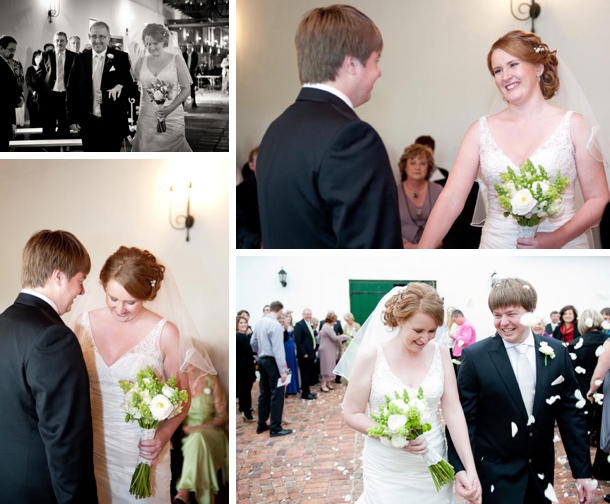 I may have studied accounting but I'm definitely more of a creative person, so it was amazing to put our wedding day together with all our little personal touches. Raubie is a newspaper junkie (there's no other word for it), so we put newspapers into the wedding with our own story in them. Our families helped tremendously with the writing, and it was truly a very personal, very special memento. We had little packets of tissues for everybody's 'happy tears' at the ceremony, with stickers we made ourselves. As our thank you gift to our guests we gave everyone a little quiver tree (all the way from Keimoes) – it was so special that we could give them something that's part of where Raubie comes from. To show our fun side, we chose to give the guests our wedding cake with candy floss and a milkshake bar! That was the most fun! It filled our hearts with so much happiness that there was a constant line to the milkshake bar.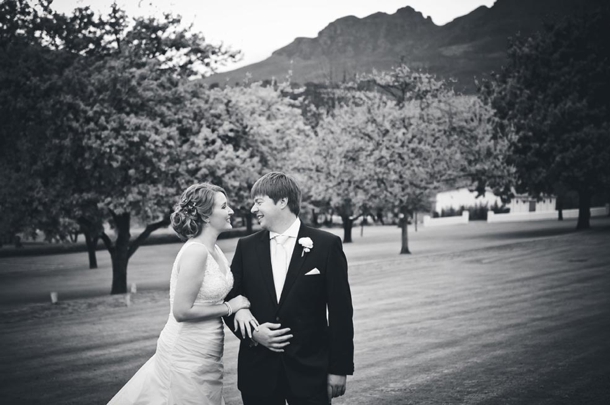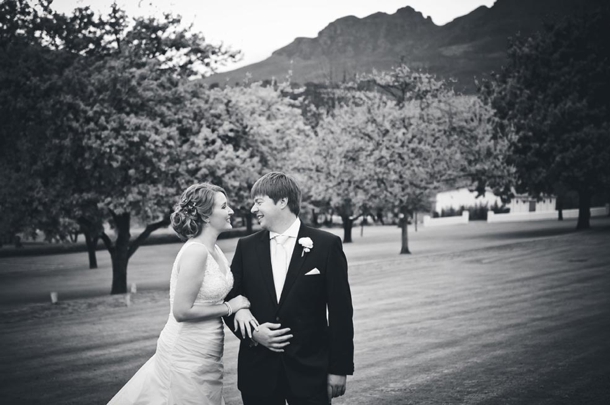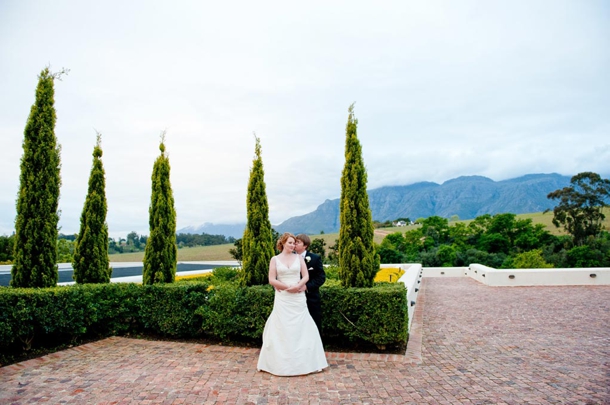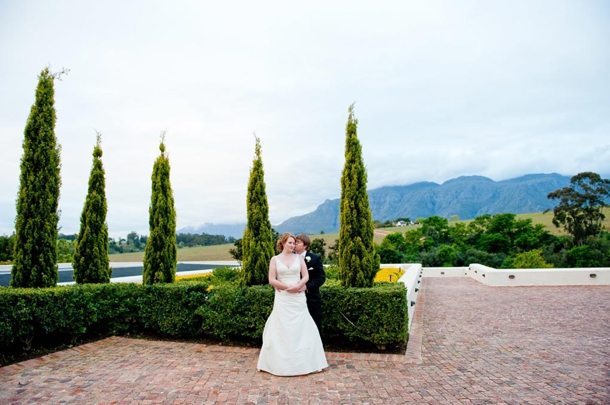 What I'll remember and treasure the most is all the special moments of our day… Mom and dad holding back tears when they saw me for the first time in my dress… my sister saying a prayer before we left… my absolutely amazing bridesmaids… the way my dad was more nervous walking down the aisle than I was… the look on Raubie's face as I walked down the aisle and how, when my dad shook his hand, he was looking at me and not at my dad… our personal vows… walking into the hall as Mr and Mrs to Bruno Mars' I wanna marry you . It was truly a day of love, between families and new families and friends and every one that was there to celebrate our story.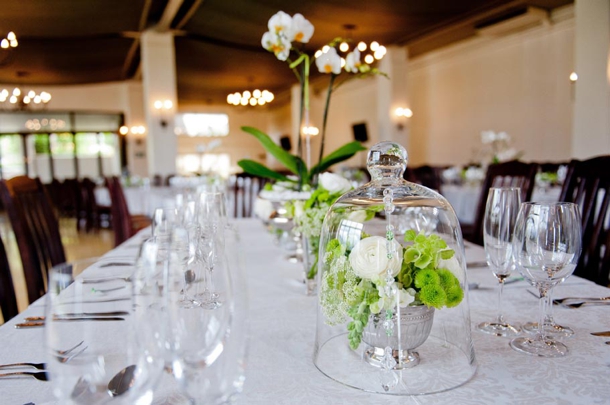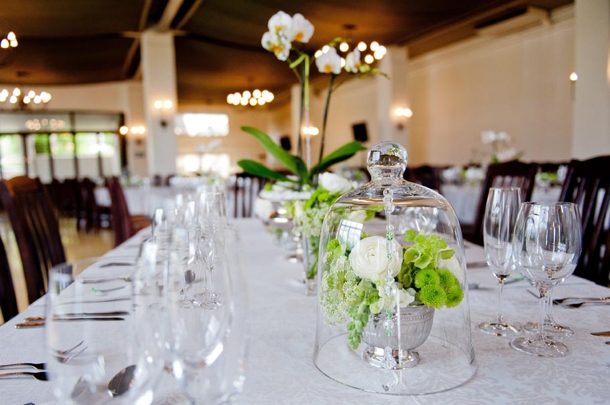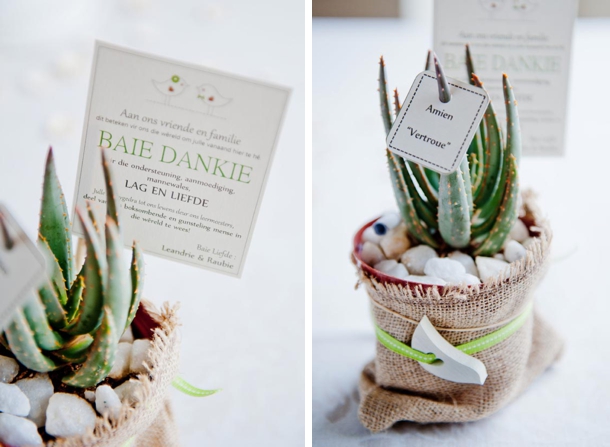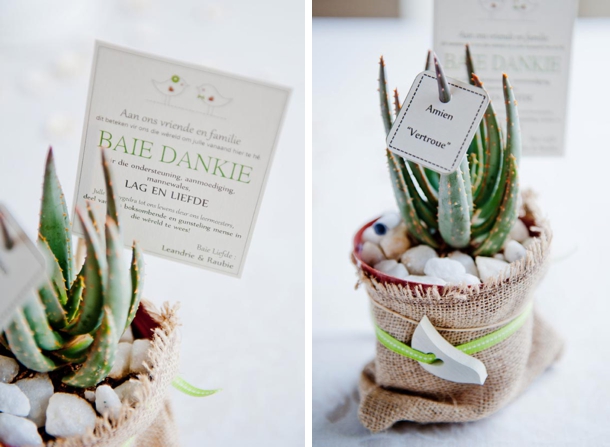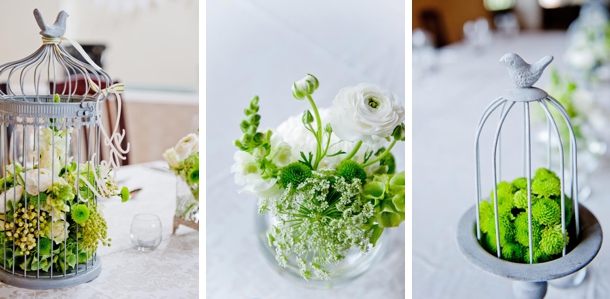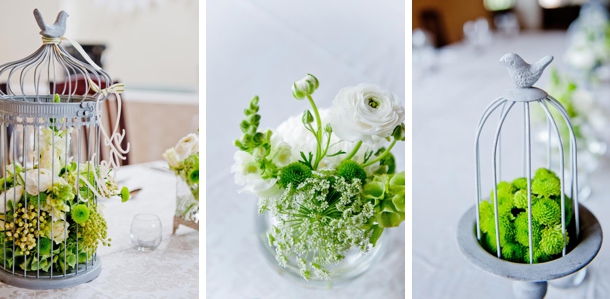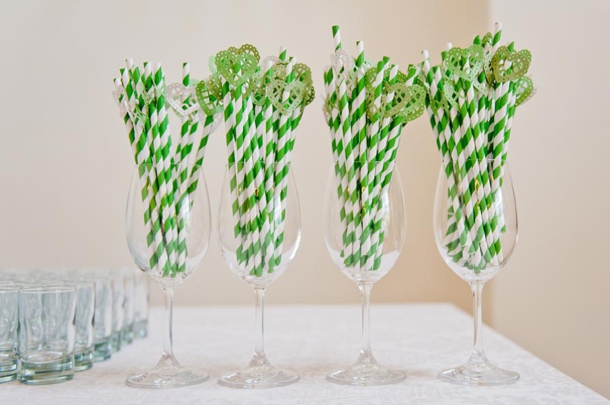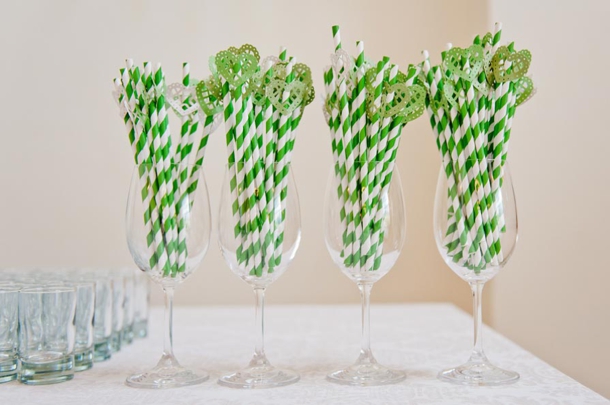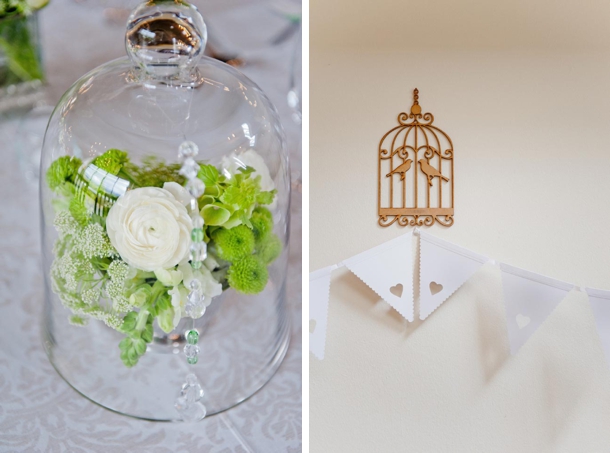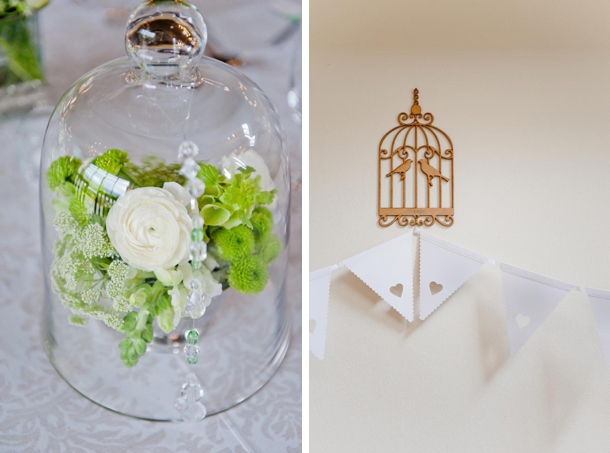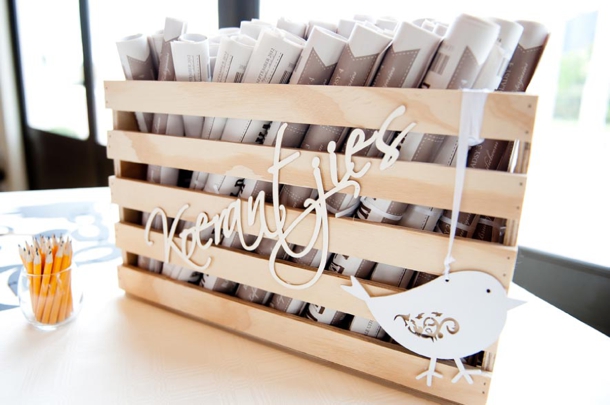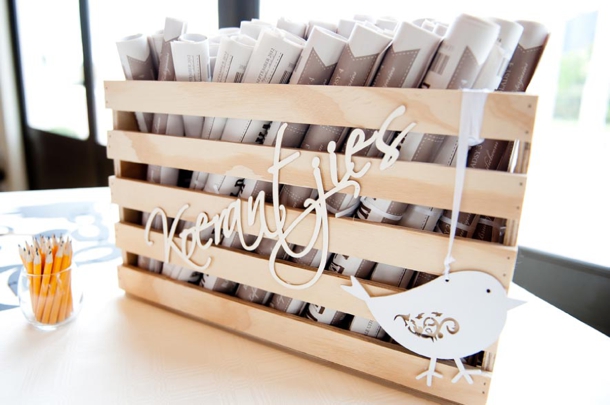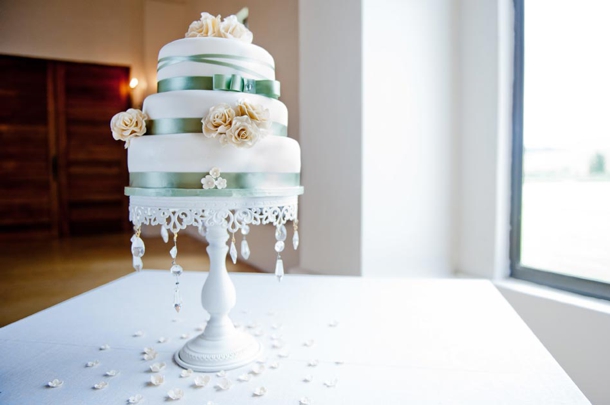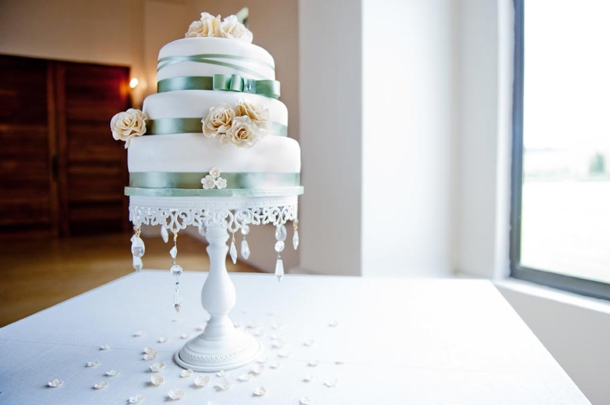 My advice for any future brides would be to enjoy every moment! It happens so quickly that you get wrapped up in stress over all the little things, and that's so not worth it. Just remember that at the end of the day you are marrying the man of your dreams, and that's really all that matters. But I would also recommend that if you plan the wedding yourselves without a coordinator or wedding planner, it's very important to get someone who can fill that role the day before and also the day of the wedding, whether it's a close family member (thank you to all of mine!) or someone you pay to do this. As for recources I played around a lot (a lot!) on the internet where I came across some beautiful home-grown websites. There's so many beautiful wesbites right here in South Africa, it's not even necessary to get ideas in overseas magazines or anywhere else. My advice would also be that if you found something you love and you've already ordered it or got it, stop looking around at that specific thing, because then you'll get confused and start doubting your first idea (and that's the one that's usually the best).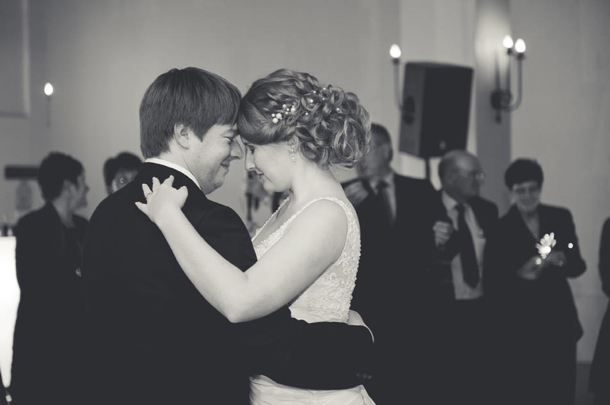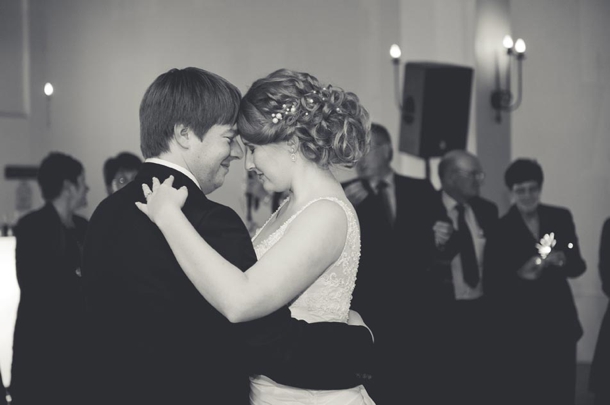 Thanks so much Leandrie and Raubie, and of course to the lovely Cheryl. Check out her website for more!
SERVICE PROVIDERS
Venue & catering: Webersburg | Photography: Cheryl McEwan | Co-ordination: Sylvia Strauss of Special Events | Cake: The Cake Box | Stationery & newspapers: Madre Kohn Creative | Bride's dress: The Wedding Box | Bridesmaids' dresses: Hanlique Boutique, Parys | Hair & makeup: Joie de Vie | Hiring: Ten of Cups | Hiring: Tablecloth Hiring Company | DJ: Hometown Productions | Bar staff: Blend Events Life | Marriage officer: Francois Esterhuizen | Lasercut: Doodles
SBB ♥ Cheryl McEwan Photography, a featured member of our Directory