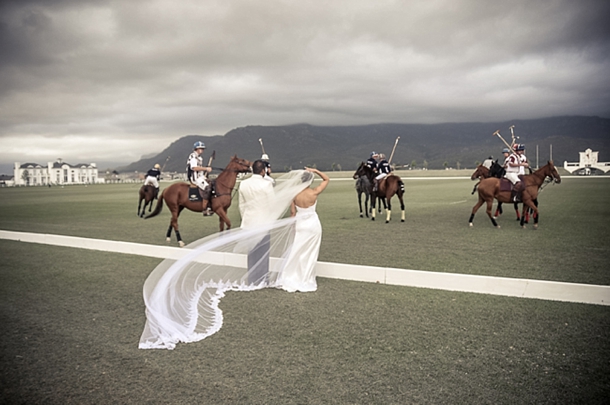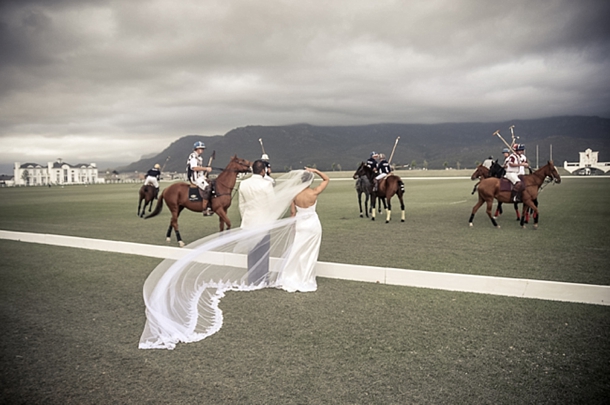 You know what one of my favourite things about being a South African in London is? It's that when I say "ja", people think I'm posh. Because actual posh people say ja here (or, actually, yah, but it sounds the same to a Londoner apparently). I mean, you can be from the back of beyond in SA, and you can make an impression in one of the most class-driven nations in the world. That's hilarious. The reason I bring it up, though, is that today's wedding takes place on a polo estate, so we are totes talking like Made in Chelsea, yah? OhEmGee, and wait till you see the gorgeous grounds of Val de Vie, which I have been dying to showcase since, like, forever. I love that they offer the unique twist of a polo display to a wedding. Definitely more Kate Middleton's wardrobe (classy and fabulous) than Harry's night in Vegas (awkward). And I think Kate would be proud of today's bride, who's as graceful and beautiful in her stunning dress and headpiece as any princess. She and husband Garth enjoyed the culmination to their own fairytale romance, and Warren Williams was there to take lovely pictures on the day.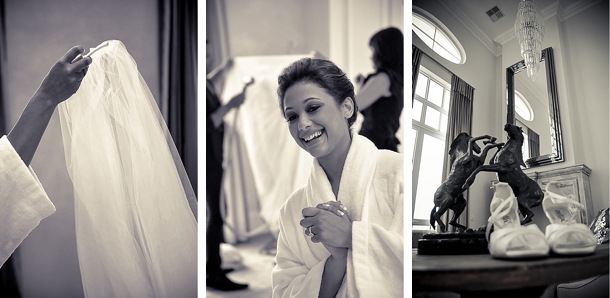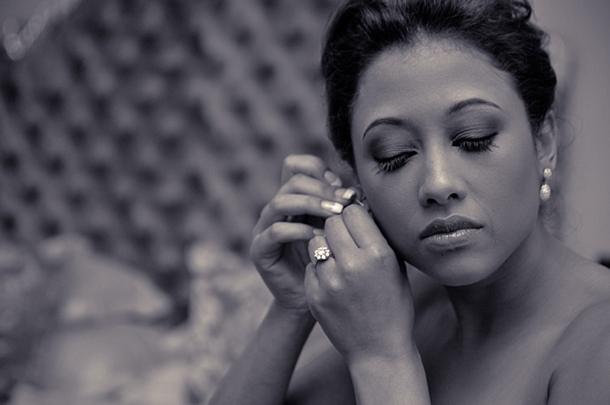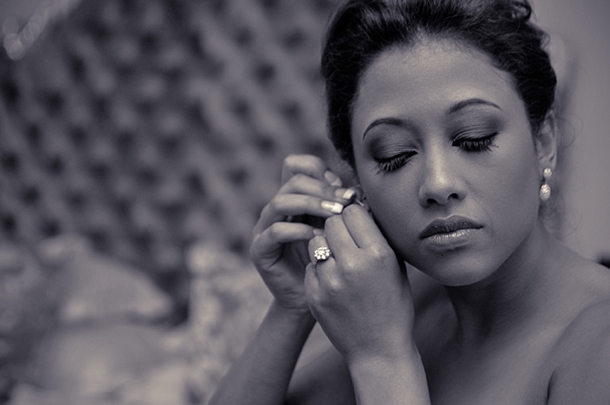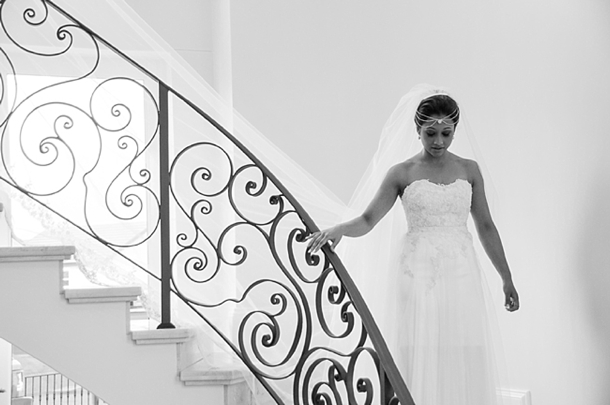 From the bride, Lee:
It all started at the University of the Western Cape, which Garth and I attended. I was studying my LLB degree and Garth, Finance. We met through mutual friends and became good friends thereafter. One thing led to another and we fell madly in love, and after six years together, we were married. We have always been best friends, so the theme at our wedding was 'today I marry my best friend'.
My fairytale began at the One and Only in Cape Town. Garth planned a romantic dinner at the hotel, enlisting the help of the staff in order to make the proposal special. He asked me to marry him on the balcony of one of the private suites.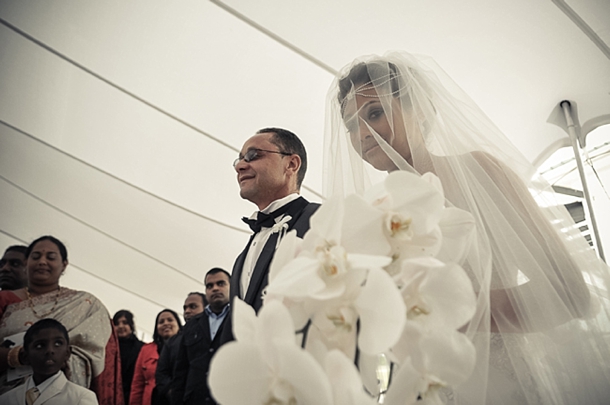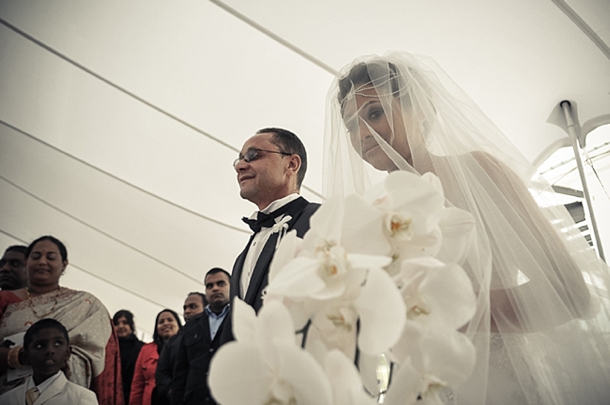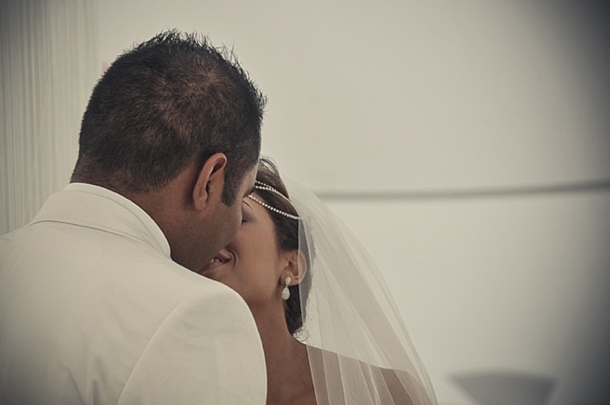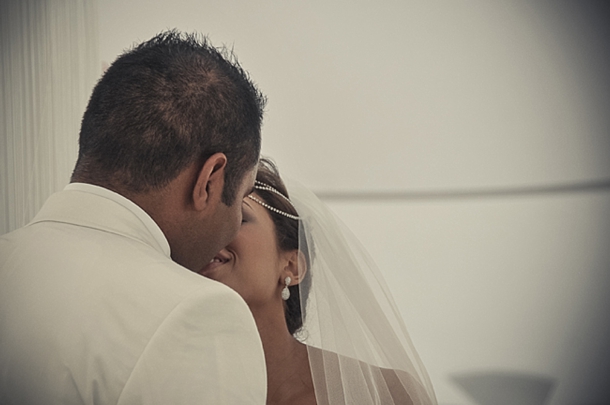 My husband and I drove around Cape Town for many weekends before we found the perfect venue. One afternoon we came across the Val de Vie Polo Estate and fell in love with it. Garth and I wanted a sophisticated venue that would deliver a spectacular wedding. Val de Vie is fantastic, equipped with modern equipment and features, beautiful landscapes, and a professional, organised team.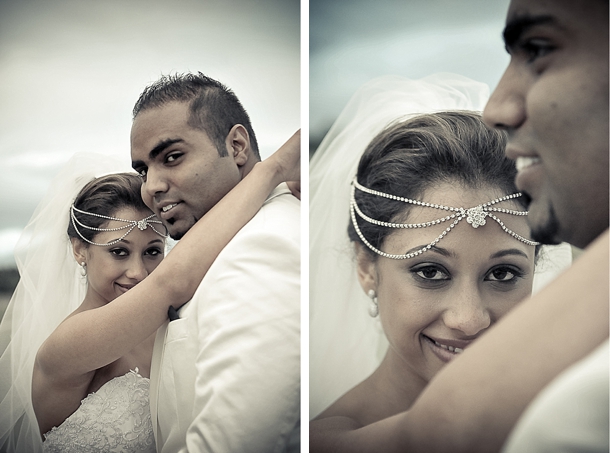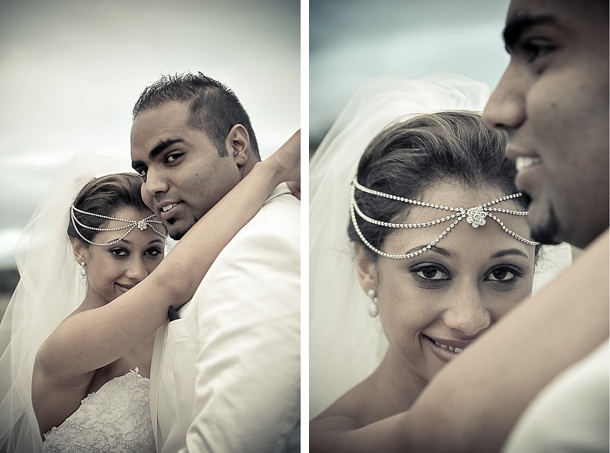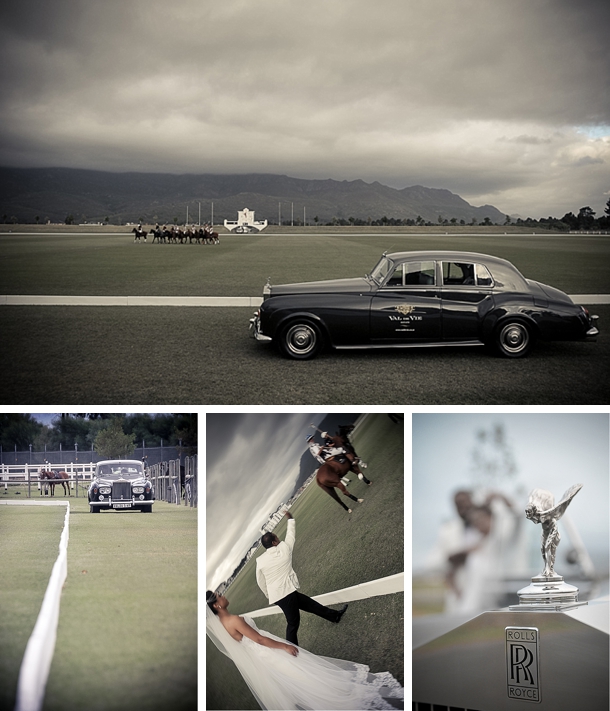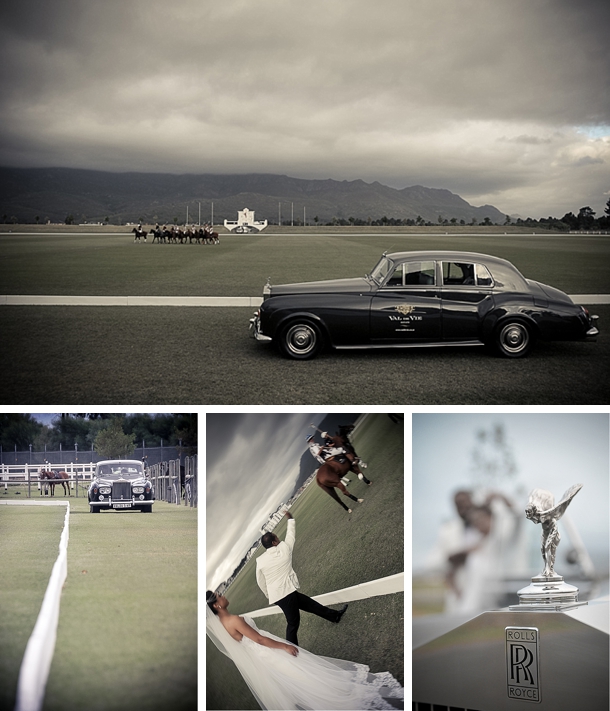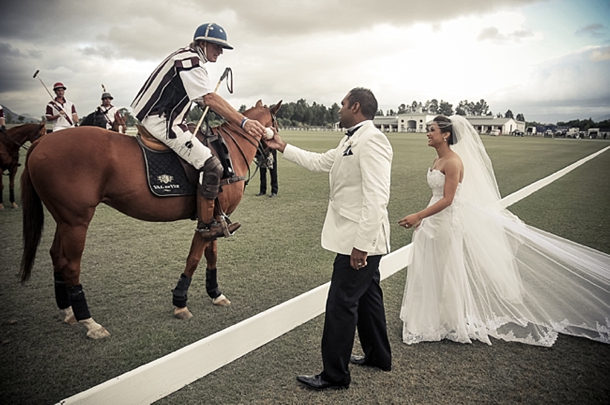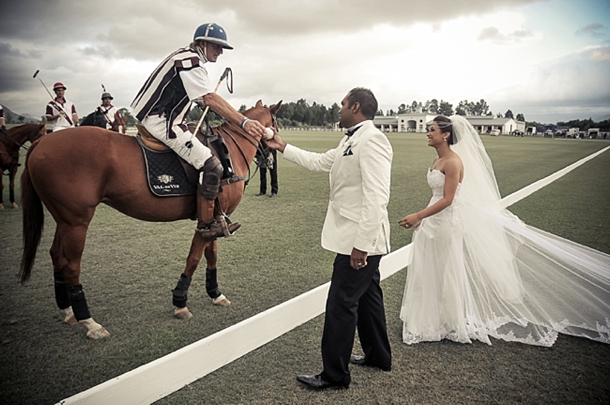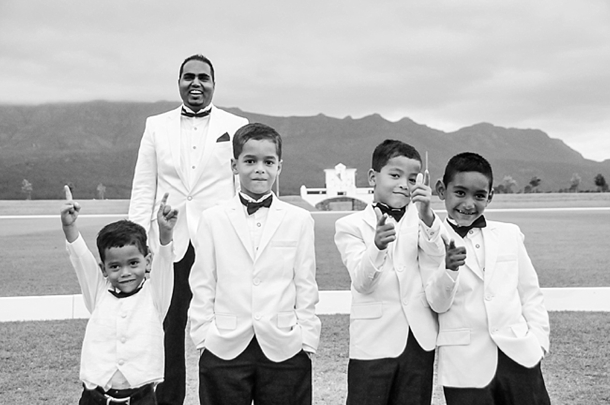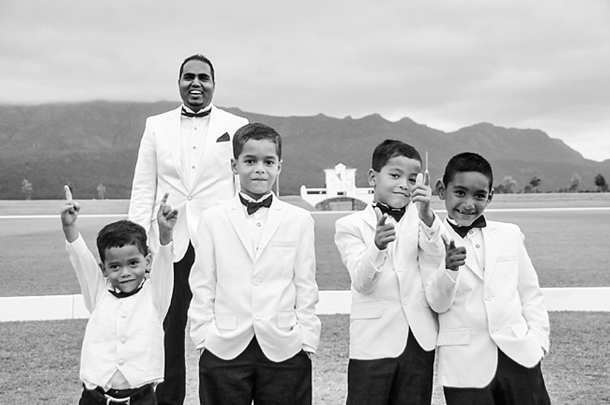 We chose off-white, champagne and tangerine as our colours with hints of black and pink. I used a décor designer (Nico Laubscher) and with guidance from the Val de Vie team we came up with the specific look and feel for the wedding – it was one of the things I loved most on the day. To us, the setting (the general look and feel) was the most important element of the day, along with great food, wine and music, uniqueness, and ambiance.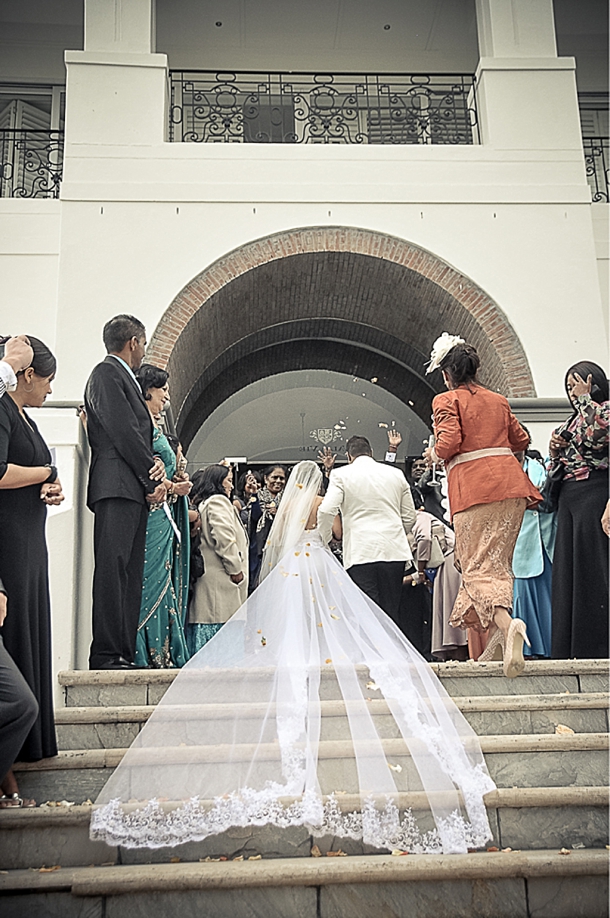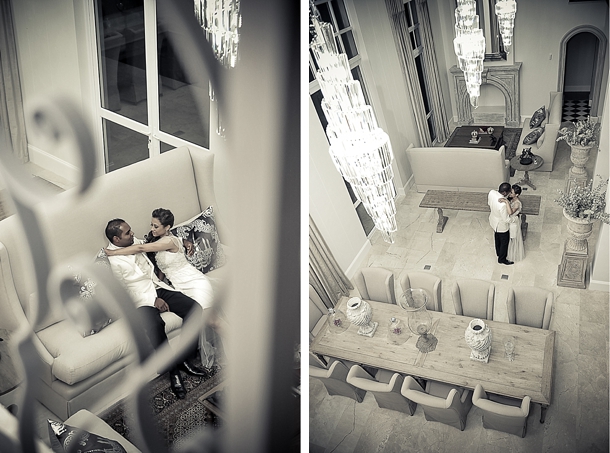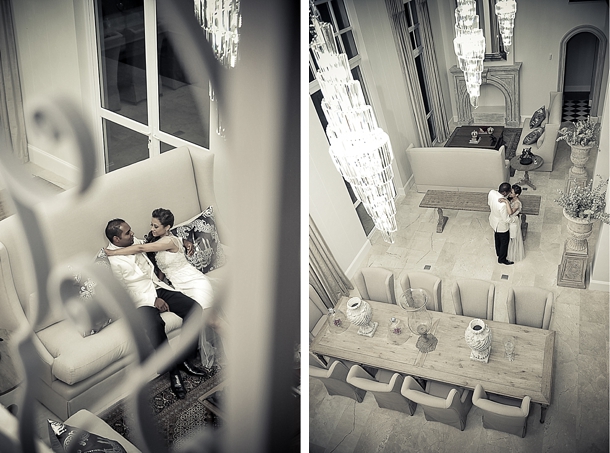 Another favourite element of mine was the stationery, which was absolutely fantastic! The ladies at Secret Diary gave our wedding its spark. We designed our invitations using pictures from our engagement, which really brought out our personalities.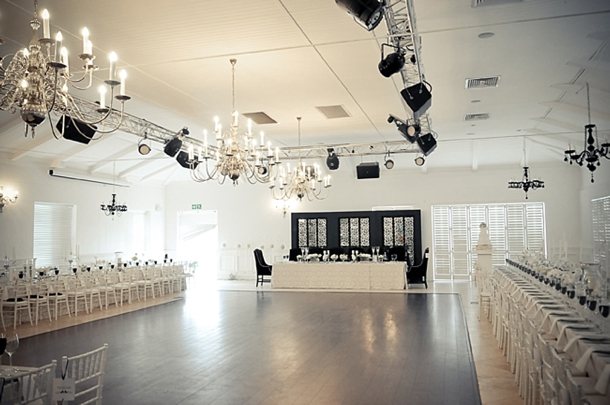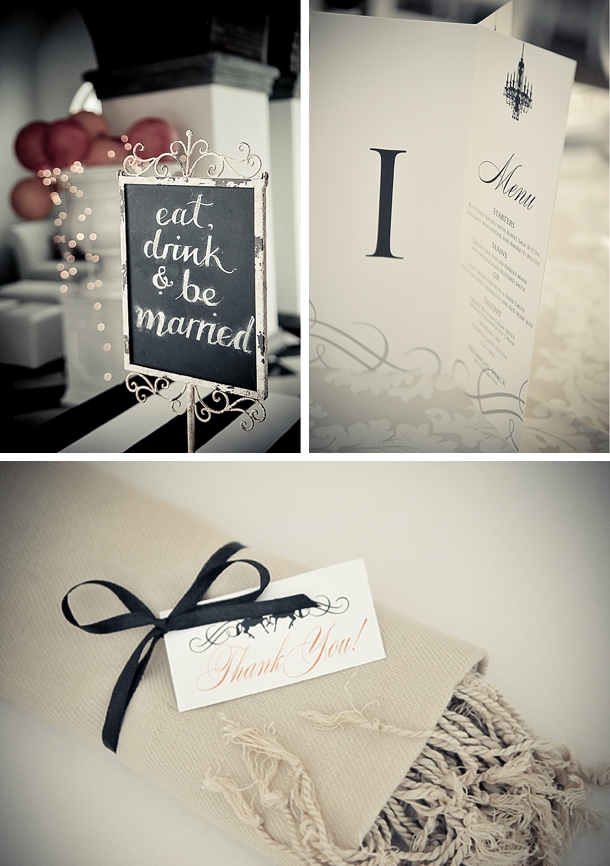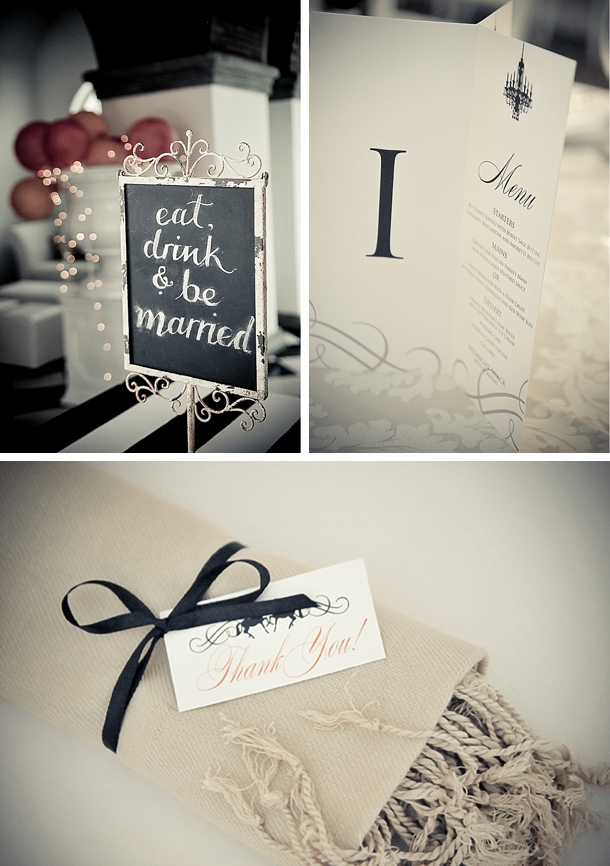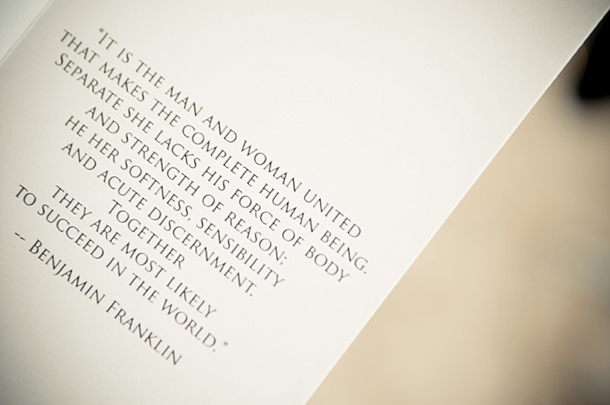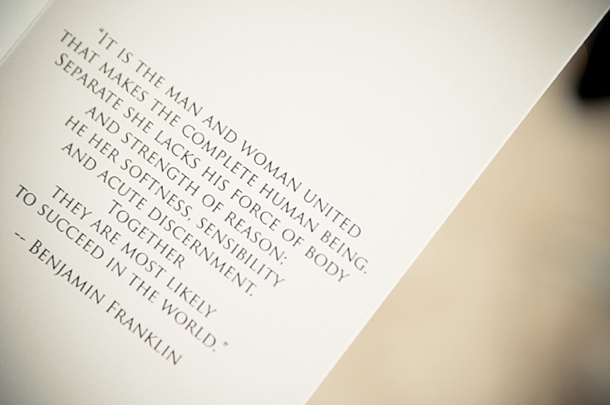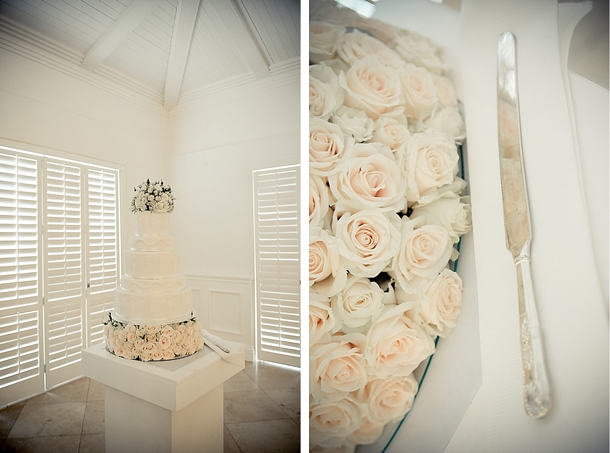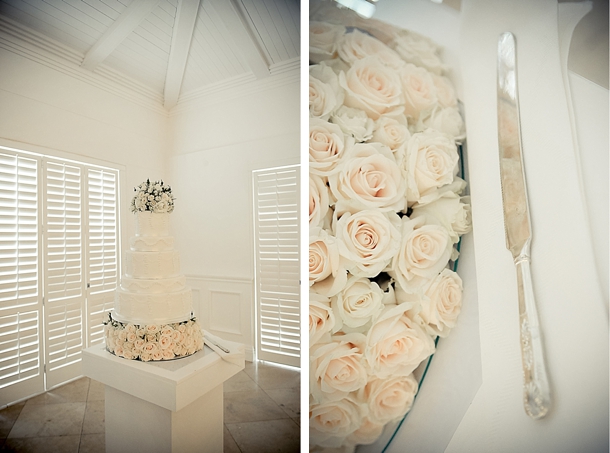 My advice to couples planning their wedding is to do as much research as possible (i.e. bridal magazines, expos and wedding websites). As a starting point in the planning process, first set a date and find your venue. Everything will come together from that point onwards.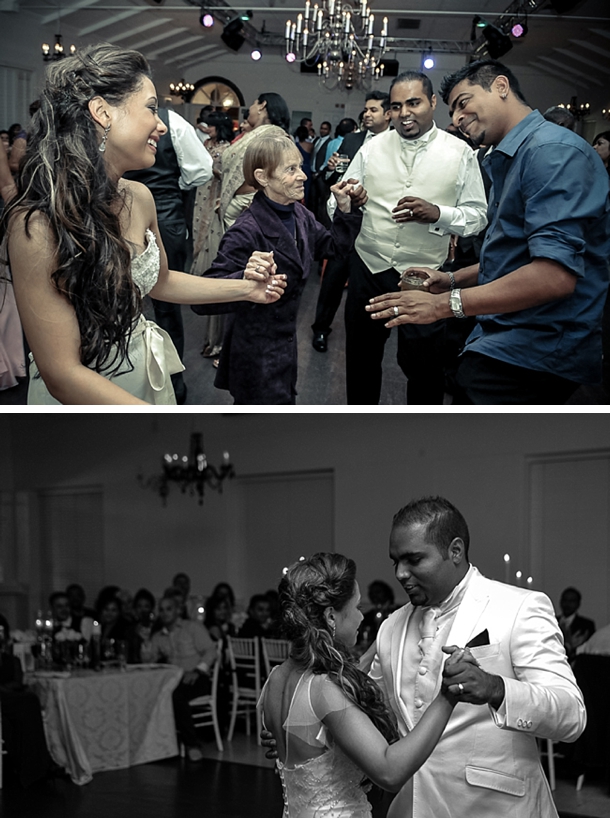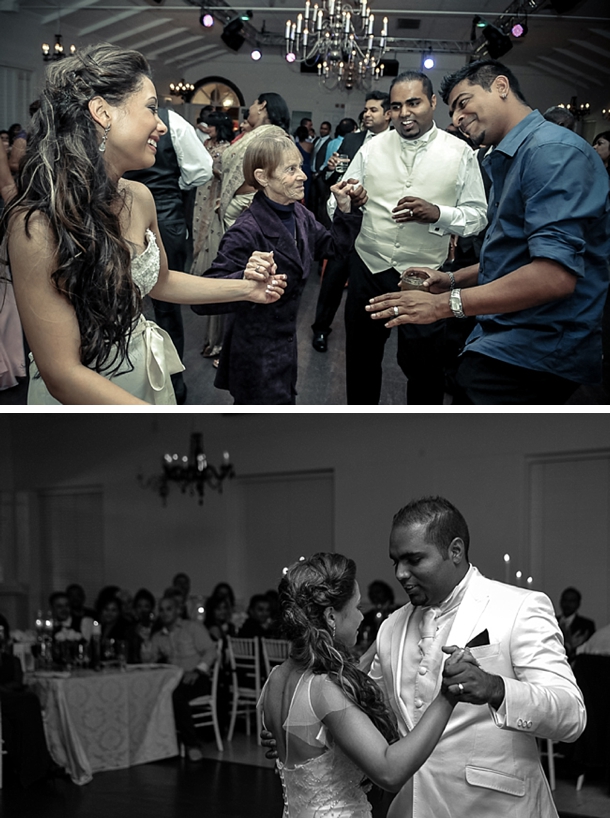 Congratulations, Lee and Garth! And thank you so much to you both and to Warren for sharing the images with us today. You can see more of Warren's awesome work from this wedding on his blog.
SERVICE PROVIDERS
Venue, catering & co-ordination: Val de Vie Polo Estate | Photography: Warren Williams | Video: Tolken Media | Flowers & decor: Nico Laubscher | Cakes: Edible Art Cakes | Stationery: Secret Diary Designs | Bride's dress: Kluk CGDT | Bridesmaids' dresses: Shahieda Booley | Hair & makeup: Helga Bridal | Hiring: Décor Hiring | DJ: Soundprint | Entertainment: Donvino | Entertainment: Liz Irish Productions | Officiant: Andred Hayward