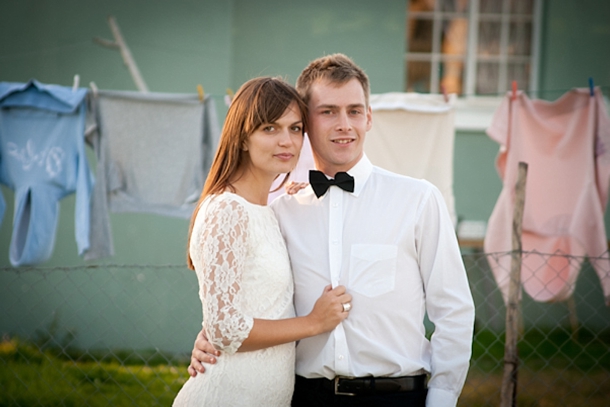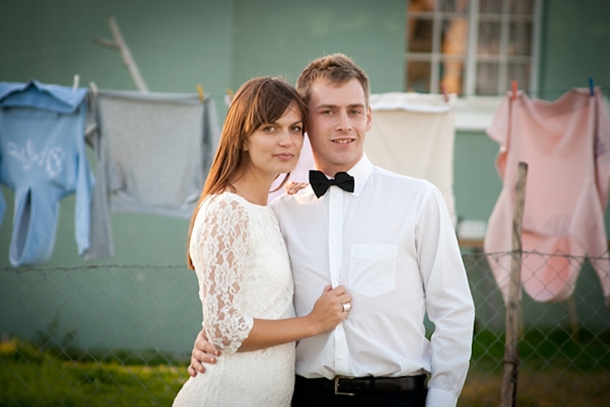 Styling an engagement shoot is never the easiest thing – how do you settle on the perfect look and location to sum up the two of you as a couple (and make you look hot)? After all, you might be a couple who like to glam it up on a Saturday night, but think there's nothing better than wellies and a walk in the countryside on a Sunday. One way that many couples work around this is to rock two or three different outfits during an engagement shoot, and today's is a perfect example of how to do that beautifully! Megan and Eugene were photographed by Inecke de Kock in three different outfits and locations, and each says something special about the couple. I love their save the date calendar idea, as well as how they had fun including some of the local kids in their more formal shots. So cute! Thanks for sharing, Inecke!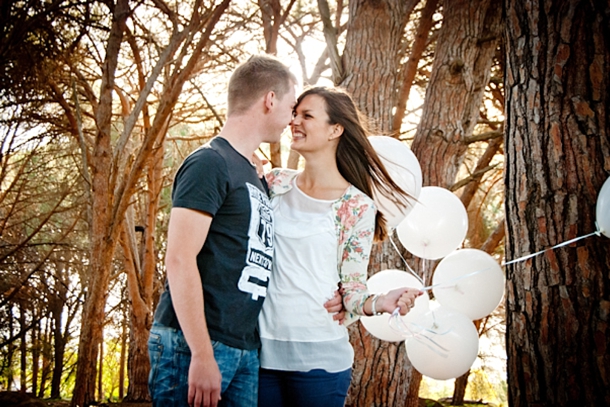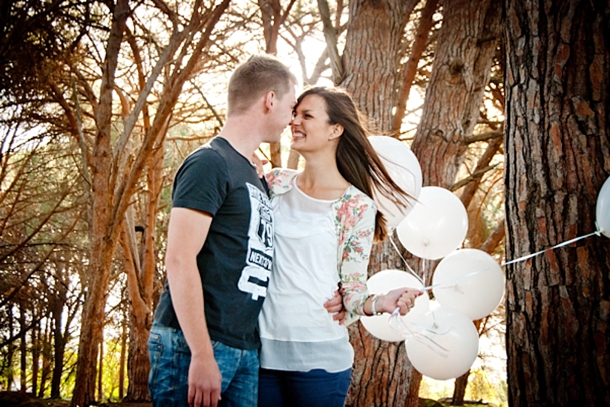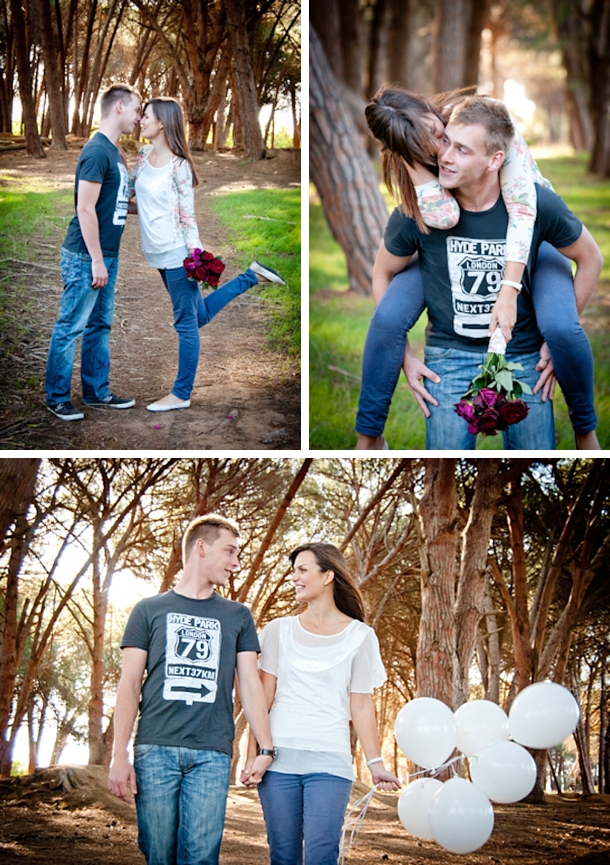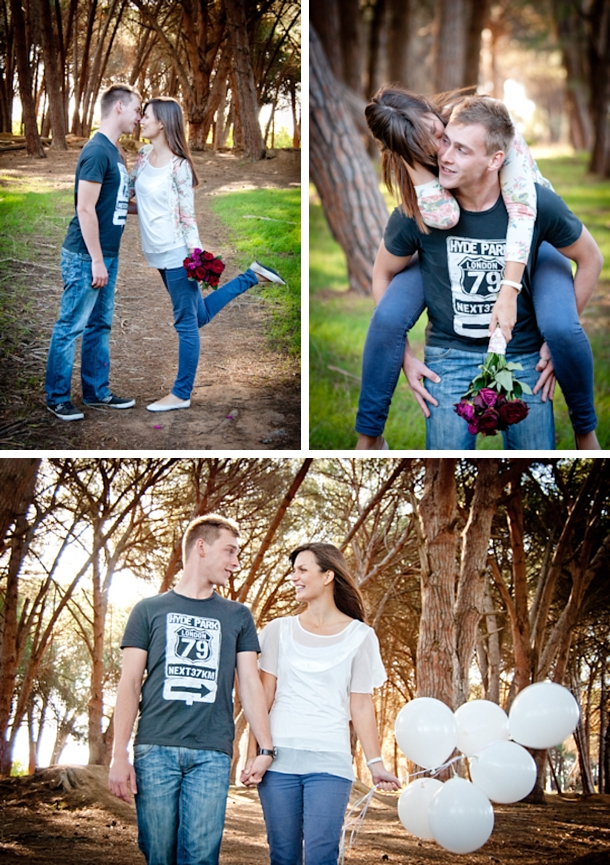 Megan sent over some background on their love story…
Eugene and I had been going to the same church in Somerset West for the past four years, but had never really spent time with each other. We didn't have the same group of friends, and rarely saw each other outside of church. I ended up living in Stellenbosch and travelling through to our church's cell group once a week, and soon found out that he was doing the same. We chatted and decided to drive through to cell together. These trips would be filled with hilarious laughter, deep chats, and ultimately conversations which gradually made me fall more and more in love with him. After two months of car pooling we started to make excuses to see each other. We would sit up until three in the morning eating rusks and sharing our lives with each other. When I realised that I had fallen for this unexpected guy, I prayed that God would take away my feelings if they were not from Him. It soon became evident that this was all in God's plan; as my feeling for Euge quickly grew stronger. The rest is history!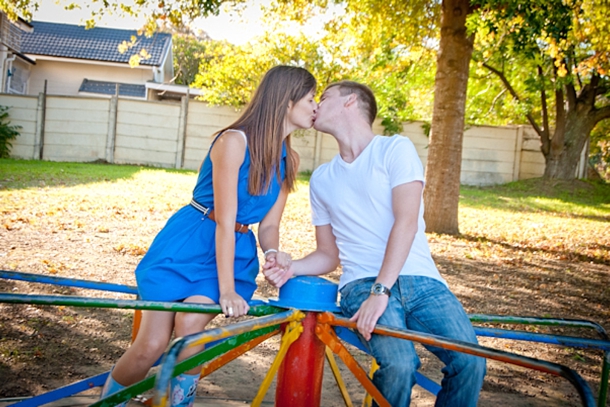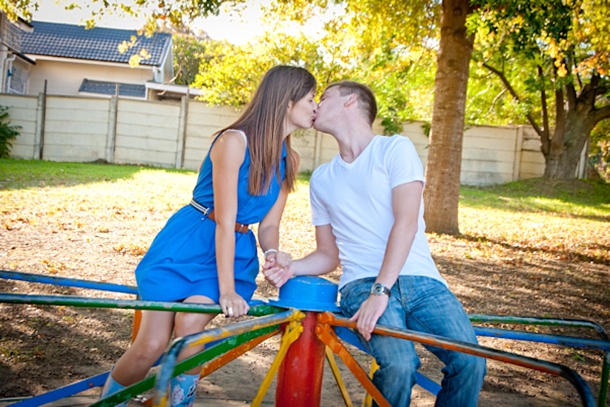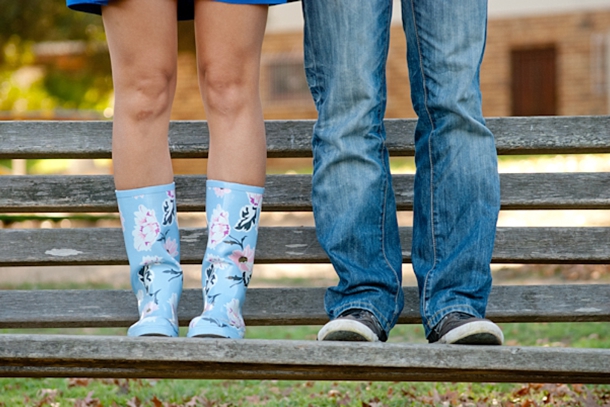 And Eugene told us how he proposed…
Lots of thought went into planning how to pop the question in a manner that is very "us". In other words, something relaxed and not too flashy. I decided to plan a picnic on the weekend of 10 March. All I had told her was that I had planned a nice afternoon for the two of us, and that I would pick her up at a specific time. With a car filled with our favourite treats, I drove us to a Llundudno beach (one of her favourites). We found a quiet spot between the majestic rocks and spent the afternoon chatting about how far God had brought us and our dreams for the future. As we were getting up to leave, I pretended to search for something in the picnic basket, and pulled out an envelope. I asked her to read the letter inside, which explained what I loved about her. When she finished reading, she saw me get down on my knee and ask the inevitable!