Happy Friday, my lovelies! And time for me to introduce you to another fabulous South African service provider. Essie Letterpress is one of SBB's sponsors, which I'm thrilled about because I love their work so much – not just the beautiful letterpress printing they offer, but the designs they produce as well. It makes me want to reach into my screen and stroke the invitations (is that a publishing thing? an obsession with paper?) just so I can feel those delicious indentations and smell the ink. My love affair with letterpress aside, Vanessa and Ben of Essie Letterpress are just the nicest people to work with, so I asked them to share some behind-the-scenes info and advice with my readers.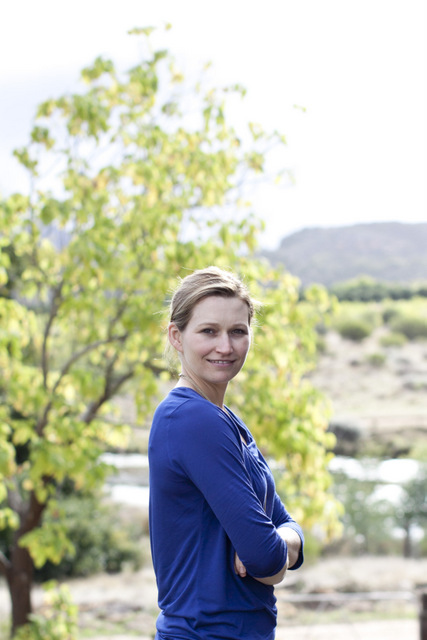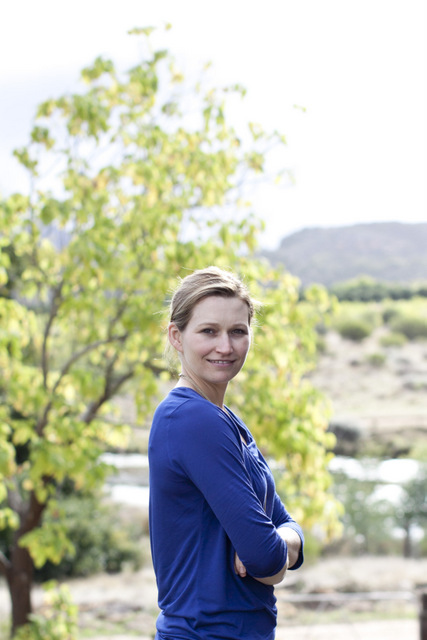 Hi Vanessa – thanks so much for taking the time to answer a few questions about your business! How did you get into letterpress?
I was living in San Francisco twelve years ago, whilst studying interior design, when I first came across letterpress, as one of my housemates was doing a part-time course. I immediately fell in love with it! I went on to work as an Interior Designer, but when I moved to a farm from Cape Town two and half years ago and wanted to do something creative, I instantly thought about starting a letterpress printing company. There was also a gap in the South African market for letterpress, so it seemed like the perfect venture.
As well as straightforward letterpress printing, what other services or products do you offer?
We offer a design service, and on the printing side we have just started doing hot foiling as well.

Where do you find inspiration?
All around – we work and live on a beautiful farm, so nature is a big inspiration. We also draw inspiration from classic etchings and illustrations in old textbooks.
Describe a typical day in your studio.
I begin the day with compiling quotations and replying to emails, packaging notecards and artworks and then go onto printing in the afternoons. Design work is done as and when we have a demand for it or else when inspiration hits.
You work with your husband, Ben. What's it like working as a couple?
Ben does most of the design work and I do the actual printing, so while we work together we have separate roles, which works well.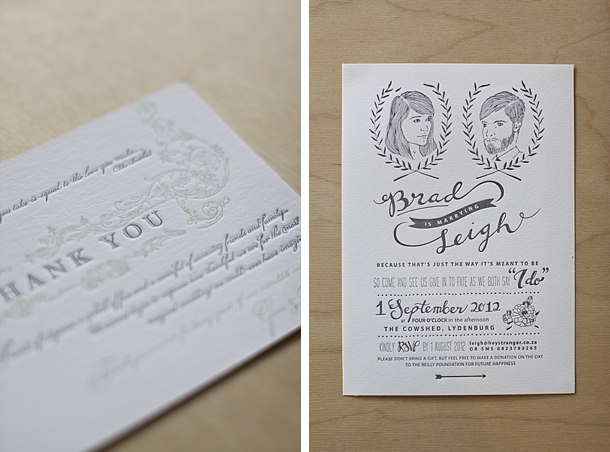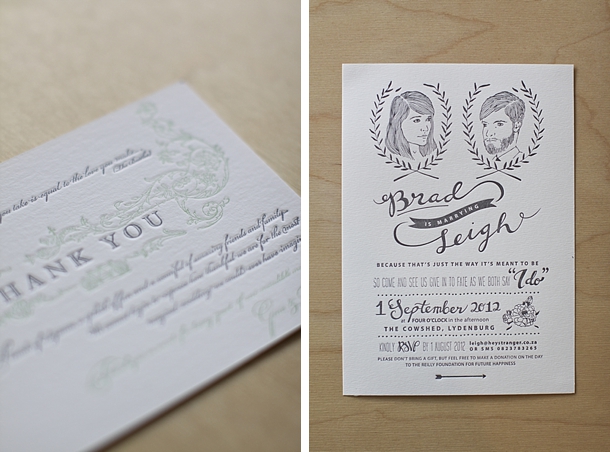 What are your clients looking for at the moment?
We always have a demand for vintage-inspired invites. Clients are a lot more knowledgeable these days when it comes to high quality papers, etc.
What do you think makes South African weddings special?
We have so many beautiful outdoor venues in South Africa, teamed with good weather most of the time.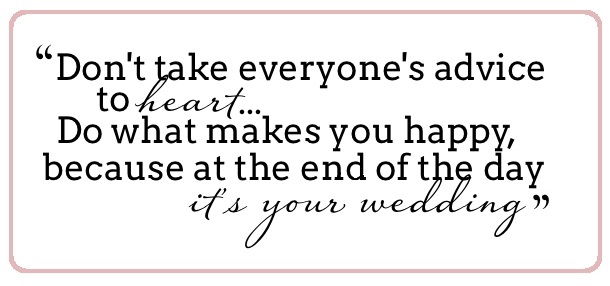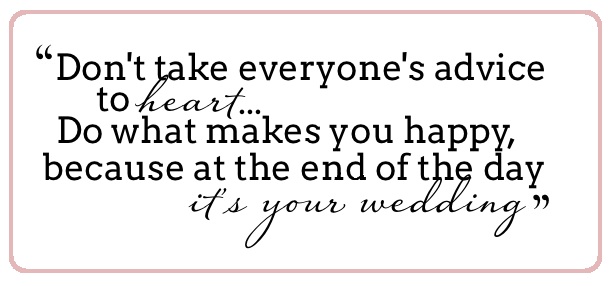 Are there any current trends you're loving right now?
The use of different types and sizes of fonts in one design, hand illustrated invites, custom cursive fonts and filigree borders.
What advice would you give couples planning their weddings?
Don't take everyone's advice to heart – do what makes you happy, because at the end of the day it's your wedding.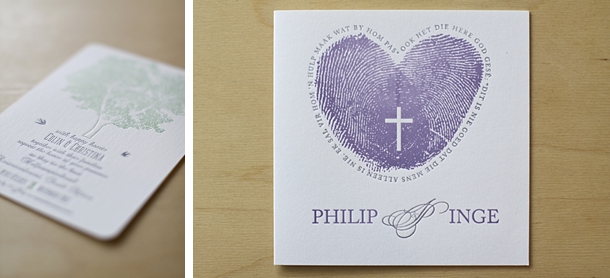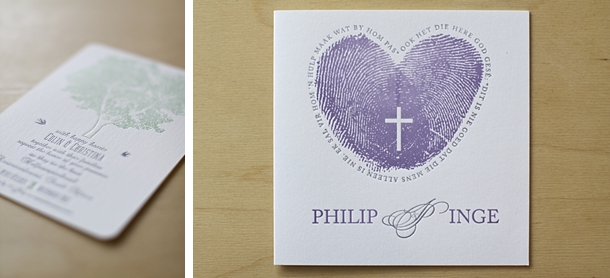 I'm passionate about… food, life, family, friends, design, our pooches
If I won the lottery I would… donate a large chunk to charity, travel the world and save the rest.
South Africa is… full of possibility and has a vibrant energy.
Contact Essie Letterpress:
Phone: +27 22 921 3789
Email: [email protected]
Website: essieletterpress.co.za