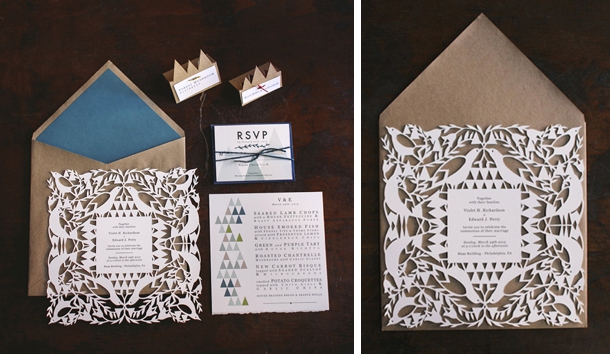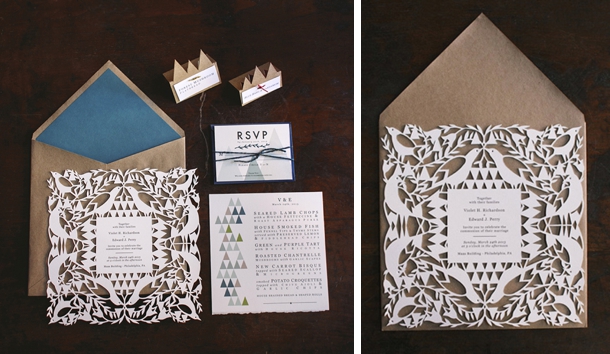 Source: Love Me Do Photography/Where Do You Go To Design Co. via 100 Layer Cake

There's a lot of gorgeous happening in wedding paper design right now – with letterpress on one hand and foiling on the other, and watercolour and calligraphy and hand drawn beauties in the middle, I don't know which to call my favourites. But if there's one trend that South African brides and grooms have been embracing for a while now, it's lasercuts, and stationery is no exception. Just like letterpress and foil embossing, lasercut adds a really special texture to any paper product and its fine detailing allows not only for intricate detail but the use of unusual materials like wood or perspex as well as paper. The possibilities are vast, and I think we've only just begun to see the creative juices start to flow with this design form. Even so, there's a lot of very beautiful invitations going around at the moment – here are ten of my personal faves to inspire you!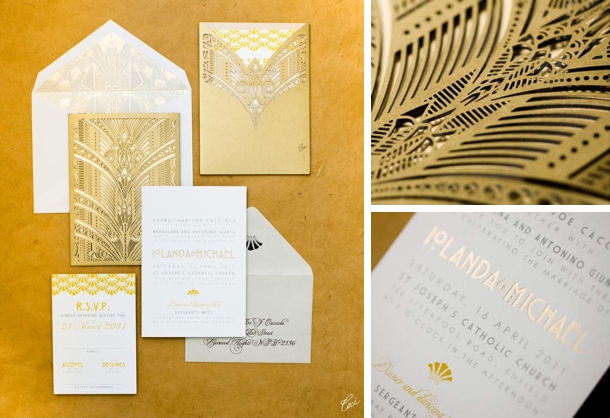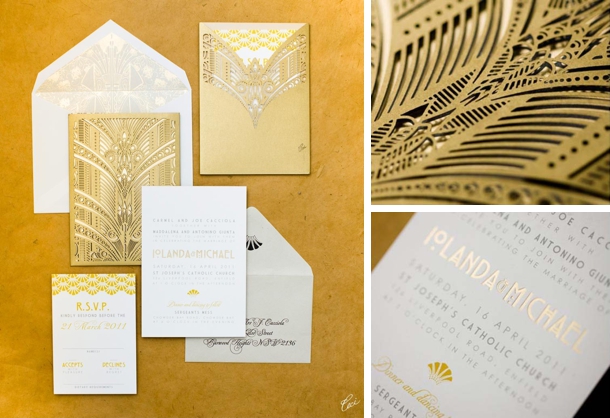 Source: Ceci New York via CeciStyle

Great Gatsby styled foil stamp lasercut invitations. I seriously die.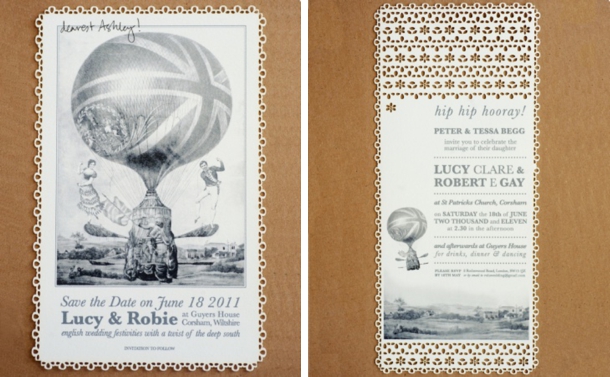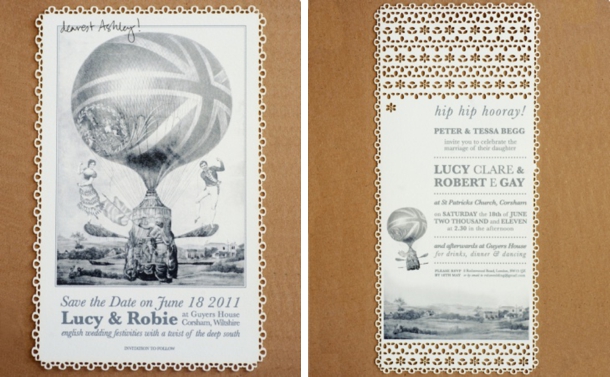 Source: Ashley Garmon via Martha Stewart Weddings

How pretty is the lasercut border on these amazing vintage styled invites?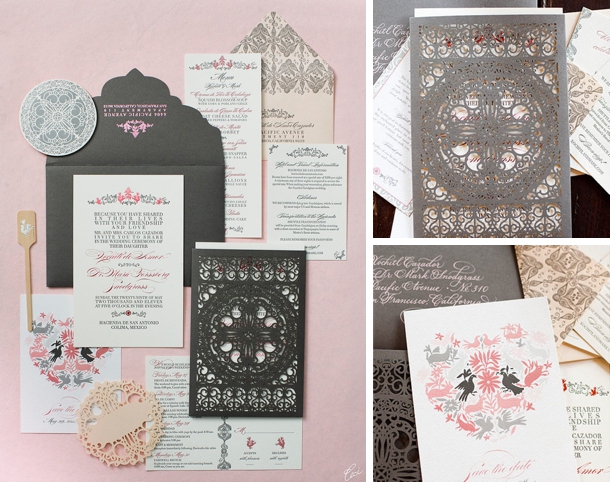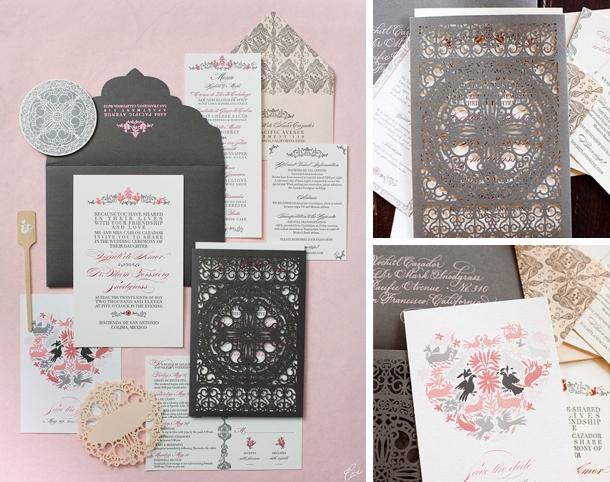 Source: Ceci New York/Luna Photo via CeciStyle

Spanish style – isn't it stunning?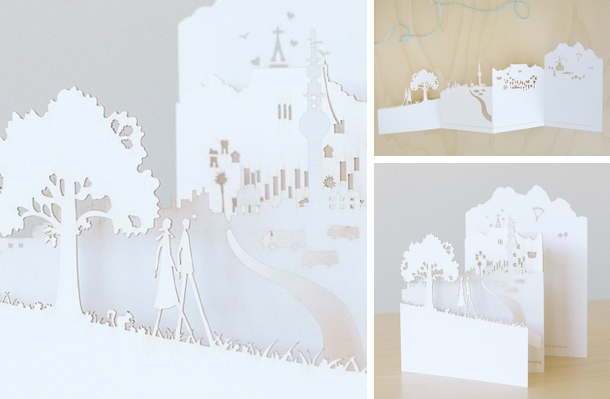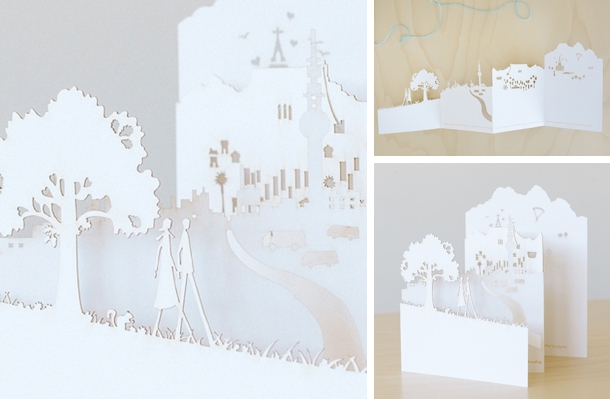 Source: Seven Swans
Our dear friends at Seven Swans came up with this beauty, a twist on the story invitation that's like a little lasercut fairytale.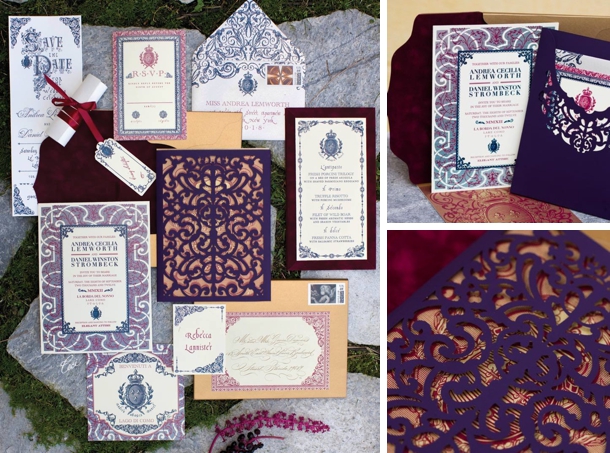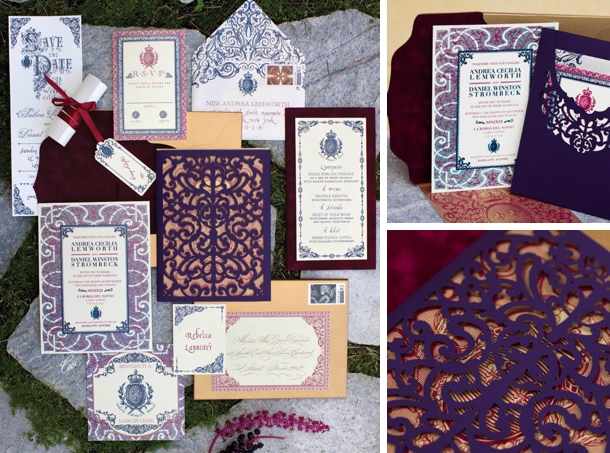 Source: Ceci New York via CeciStyle

Romantic and regal italian inspiration. Bellissimo!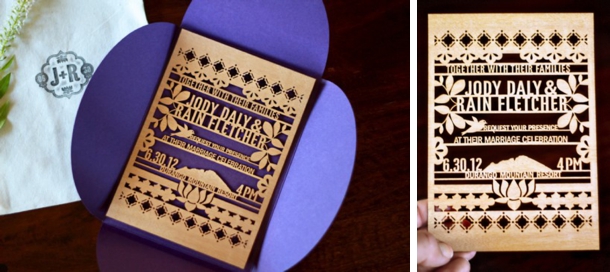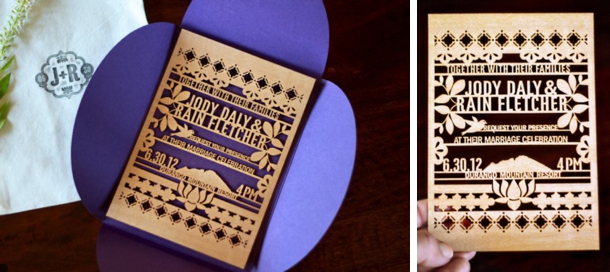 Source: Kate Holgate via Oh So Beautiful Paper

Love the Eastern influence on this suite, which is made of wood veneer. The whole thing was contained in a monogram-stamped muslin bag. Amazing textures!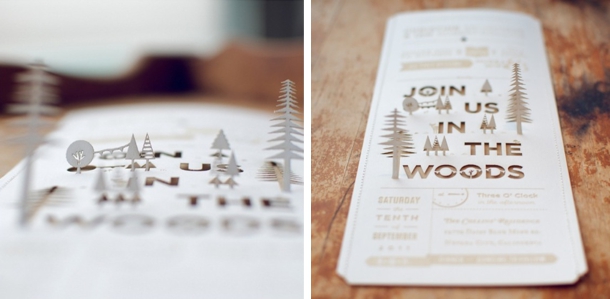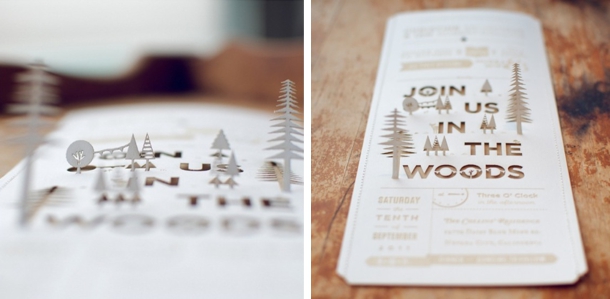 Source: via Oh So Beautiful Paper

Taking laser to the next level, I love these pop up invitations with adorable woodland details – so amazing for a forest wedding! Love the bold font as well.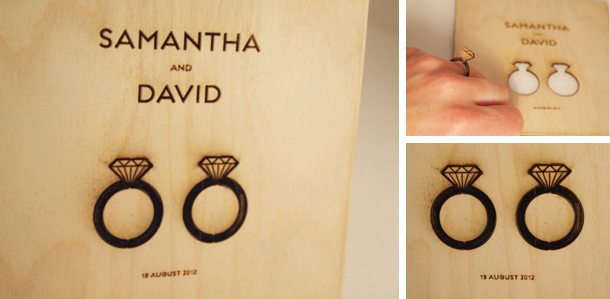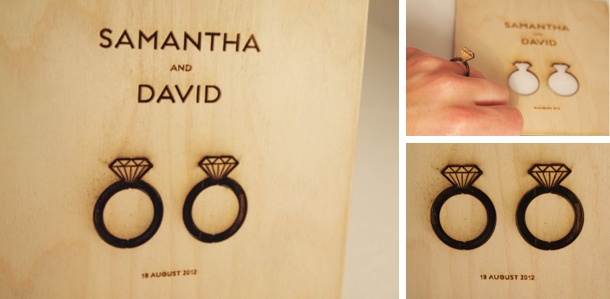 Source: Classic Wedding Invitations via Polka Dot Bride

Speaking of the next level, how about these lasercut invites with pop-out wooden ring detail? I love the idea of guests being able to interact with the invite a bit.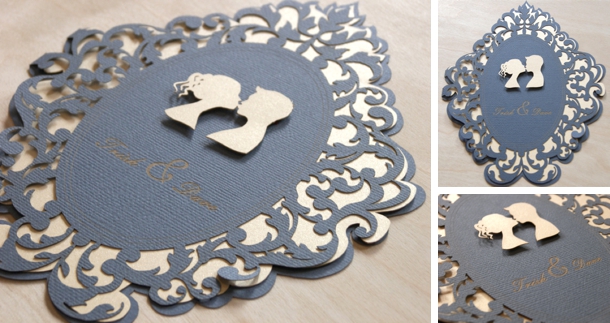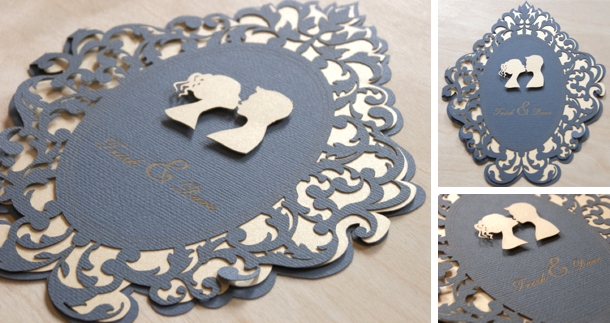 Source: Laser Creative

I love the double whammy of lasercut border here paired with the cameo couple, and the thick textured cardstock that adds even more of a vintage vibe.
So what do you think? Which is your favourite?