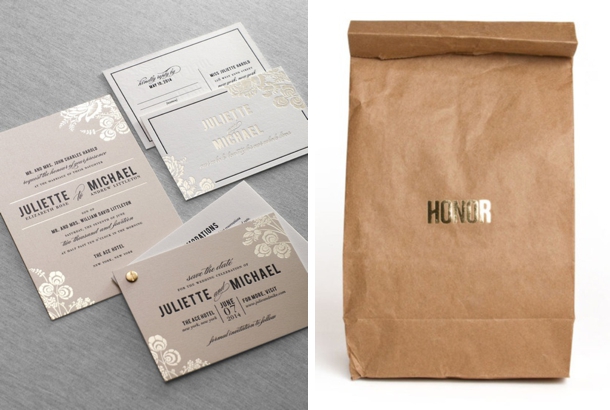 Credits: Dauphine Press via Sweet Paper (left); source (right)
I honestly thought that all my stationery-loving heart had beat its fastest when I discovered letterpress, especially when we started seeing letterpress combined with hand drawn calligraphy fonts. Amazing. But the latest big trend in wedding invitations has taken it one step further. Foil, you guys. It is the gorgeous-est. And from a few beautiful collections last year to an absolute explosion of foil stamped goodness for 2013, this is one trend that is absolutely made for brides. It's pretty, it's tactile, it's classic… and every time I see a new foiled invite I have the urge to run my fingers over it and go 'ooh, shiny shiny!'. I'm a magpie, what can you do.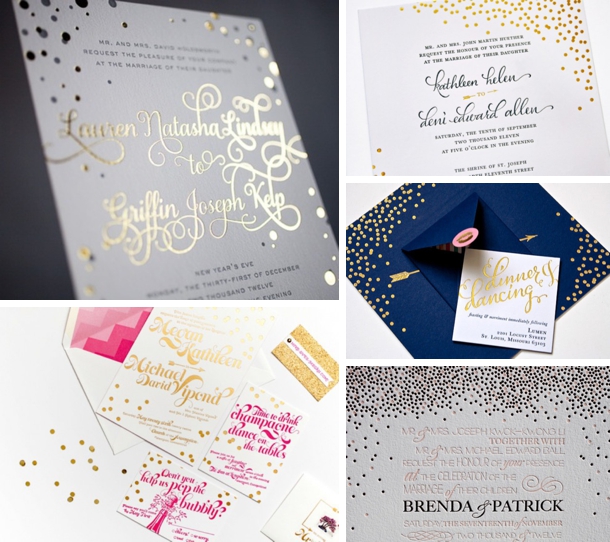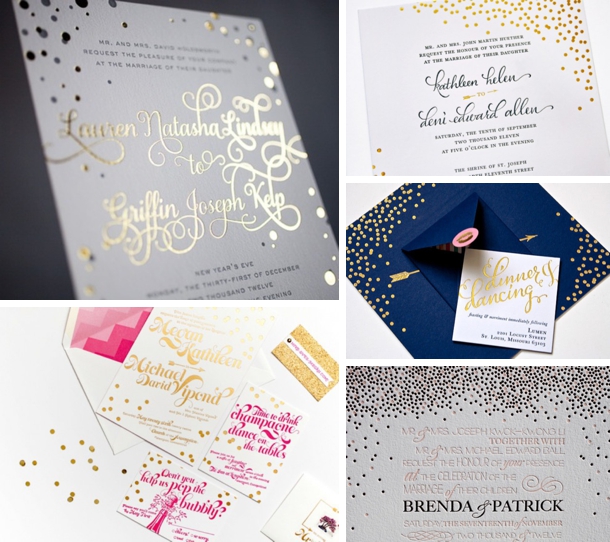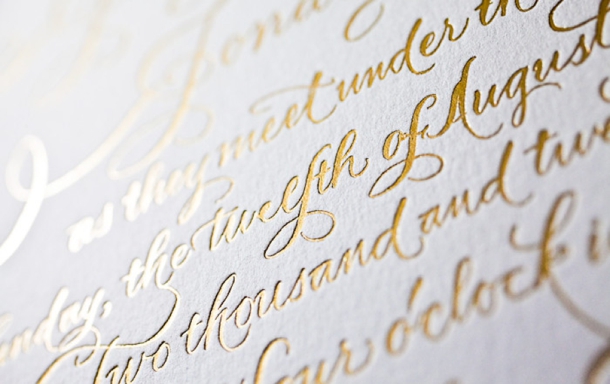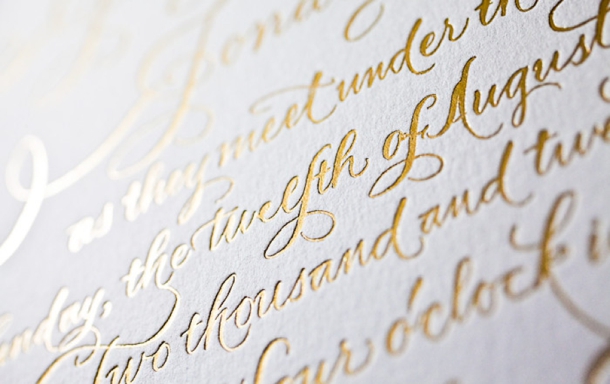 Credits: Row 1: Bella Figura (top left);  Coral Pheasant via Oh So Beautiful Paper (bottom left); Kate Allen/Plurabelle via Invitation Crush (top & middle right); Bella Figura (bottom right); Row 2: Bella Figura; Row 3: Bella Figura (left); Lilia DeGregory/Sean Flanigan via 100 Layer Cake (right)
But what is foil stamping? Essentially, it's a printing process that uses a combination of pressure and heat to apply shiny metallic foil to paper and create a design. Like letterpress, it leaves an impression, but unlike letterpress doesn't use ink so is a dry process. You can read all about it here.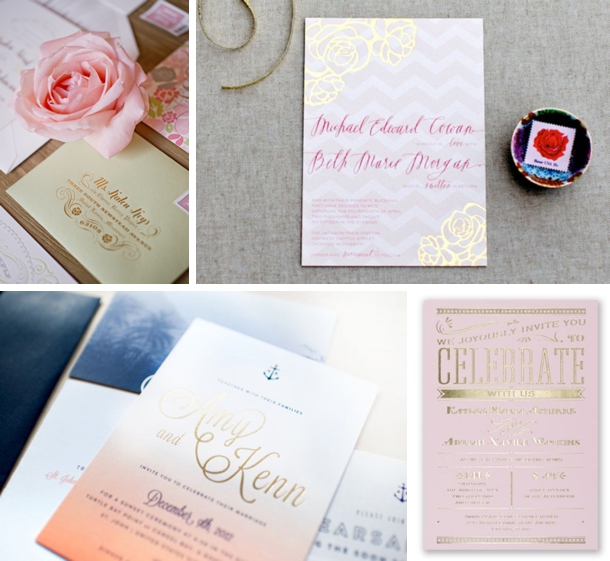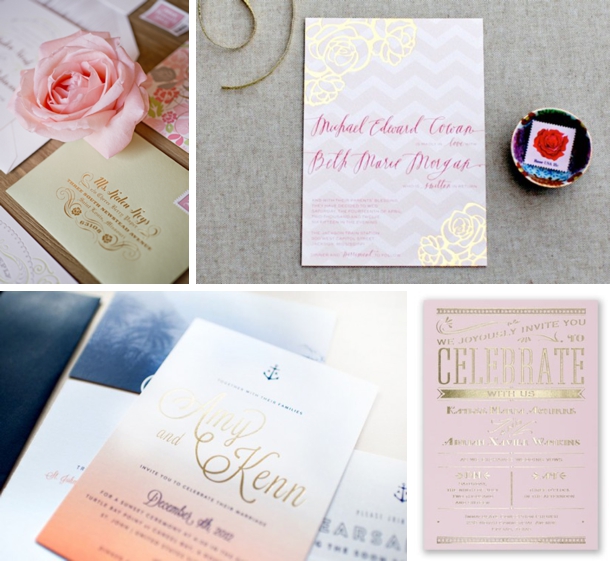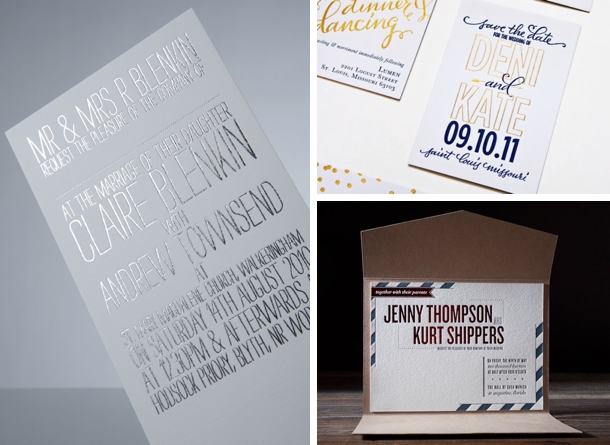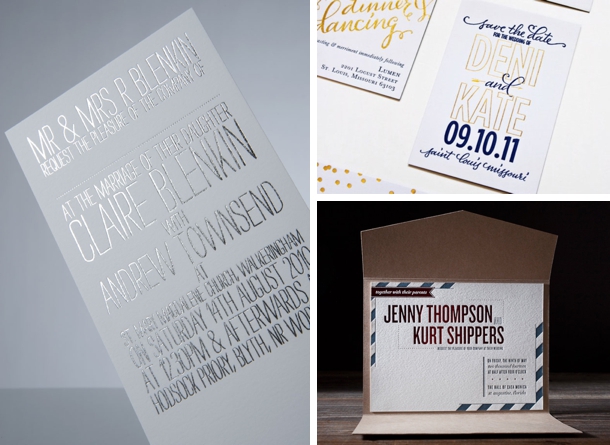 Credits: Row 1: Cheree Berry/Harwell Photography via Southern Weddings (left); August Blume/Feast Calligraphy/Kristin Vanzant Photography via Oh So Beautiful Paper (right); Row 2: Carina Skrobecki via Oh So Beautiful Paper (left); Invitations by Dawn (right); Row 3: Andrew Townsend via Brooklyn Bride (left); Kate Allen/Plurabelle via Invitation Crush (top right); Bella Figura (bottom right)
One minute I think I love the combination of foil and calligraphy the best, especially with pops of confetti, but then I fall in love with a more modern design. First I like the classic look of foil on white card, and then I equally fall in love with foil against colour or patterns like ombre and chevron. Not to mention multiple foil colours and details, or a combination of foil and coloured inks… I give up. They're all my favourites.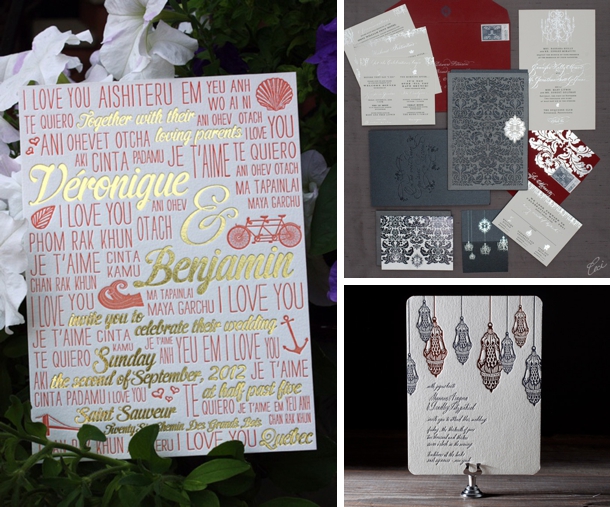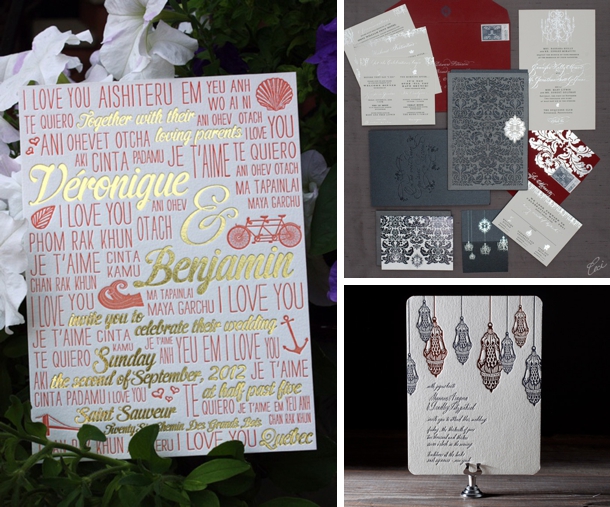 Credits: Bella Figura/Lion in the Sun via Oh So Beautiful Paper (left); Ceci New York (top right); Bella Figura (bottom right)
If you love this look, you can of course have your own bespoke piece designed. But if you're looking for a 'ready to wear' collection, there are two that you just have to check out. One is by Bella Figura (lots of the images in this post come from there, as do these below: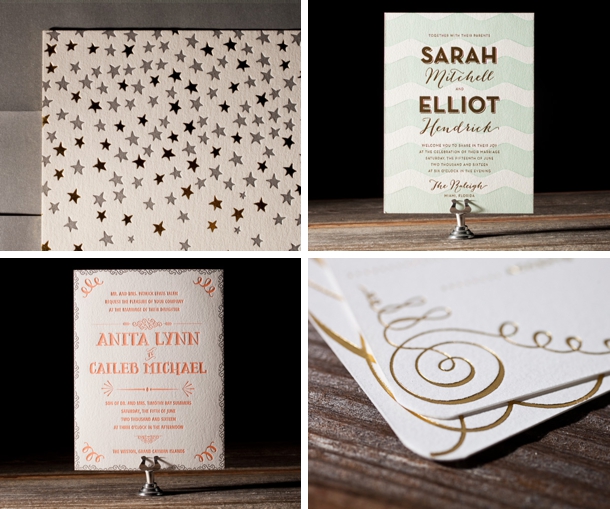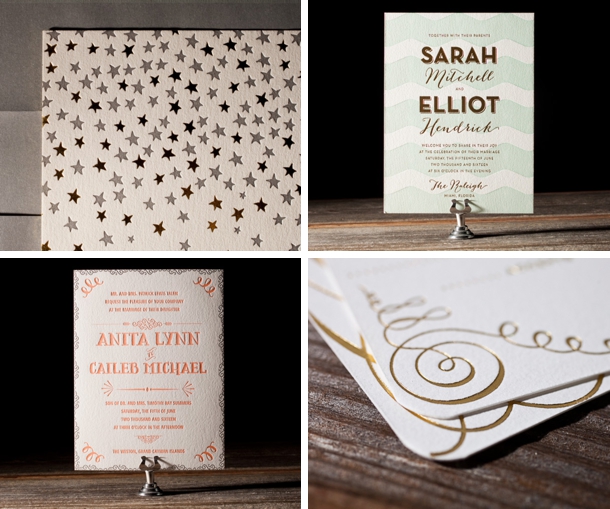 The other is from Hello Lucky! which just recently launched a foiled collection. Absolutely lovely!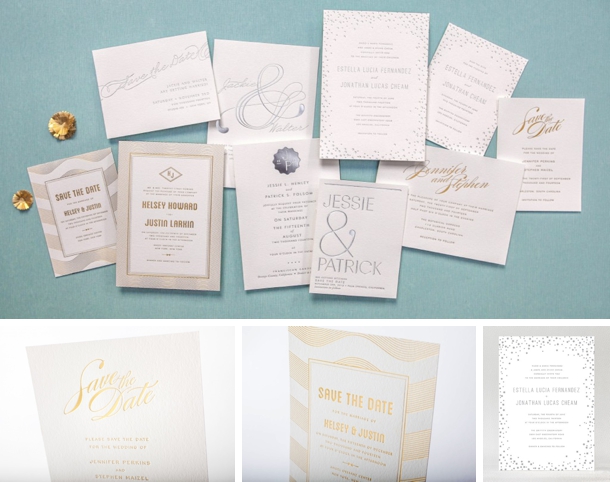 So what do you think? Is foil your new design crush too?