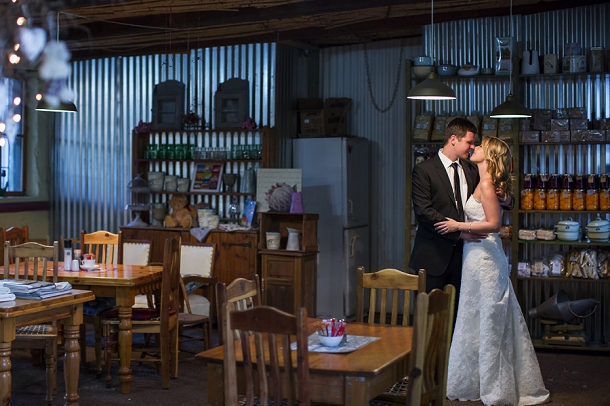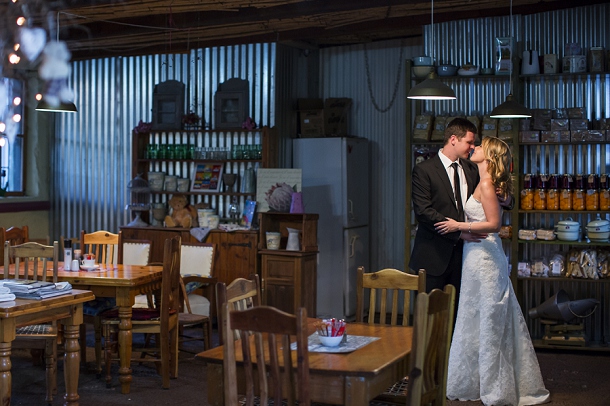 This week, you guys, is the WORST. Well, okay, that might be an exaggeration, but here I am looking at my monster To Do list, not a box packed to move out of my house, not a suitcase packed for my trip to Italy, writing my little heart out to get everything done for my August writing schedule and it is way too hot to care about any of it. I've had to move downstairs, because my office is like the devil's kitchen, and the cats keep coming in and throwing themselves down on the linoleum with cries of abject despair (their fault if they won't get in the paddling pool, I say!). It is HOT. But hey ho, because I love the summer so I don't want to complain, and I'm about to feel a lot better with a pretty wedding from our sponsors Real Simple Photography to share with you today. I don't know about you, but I love bridesmaids in elegant little black dresses, which is how bride Adrie styled hers. Her taste is clearly very classic, and she chose white tulips for her bouquet (LOVE) and lush long tables topped with candelabras at the gorgeous French-style venue, Cabrieres. Very cool. And cool, as I can definitely tell you today, is good.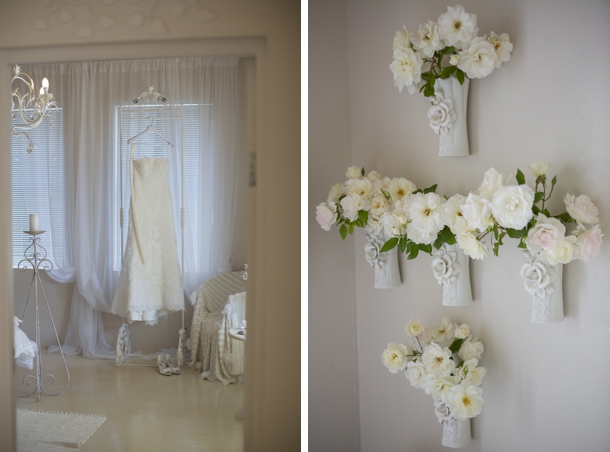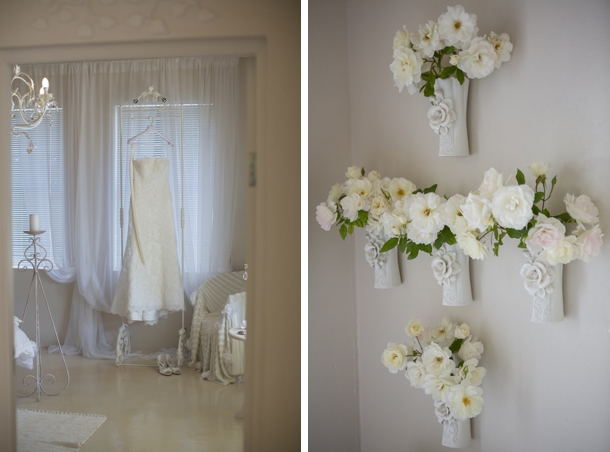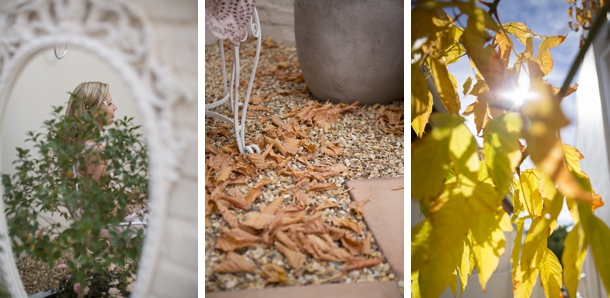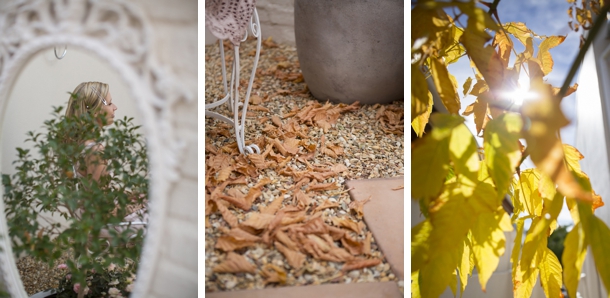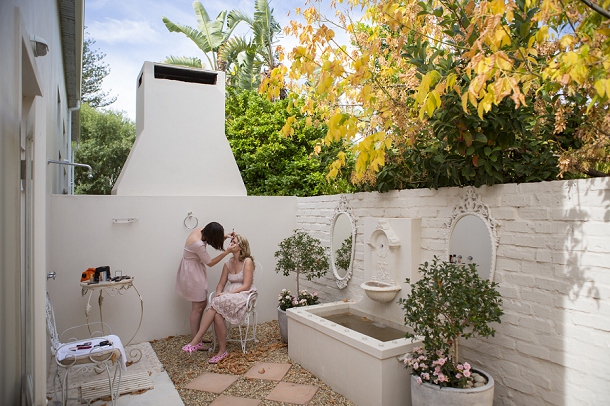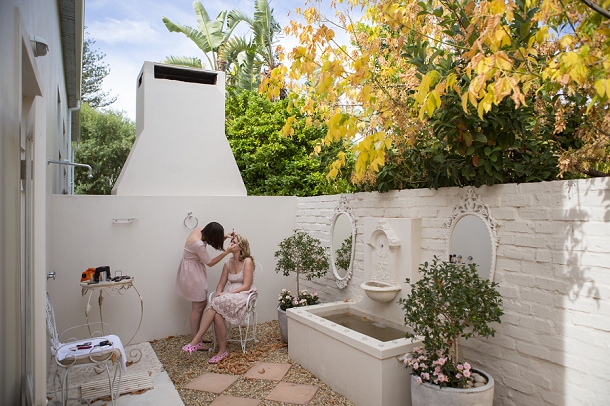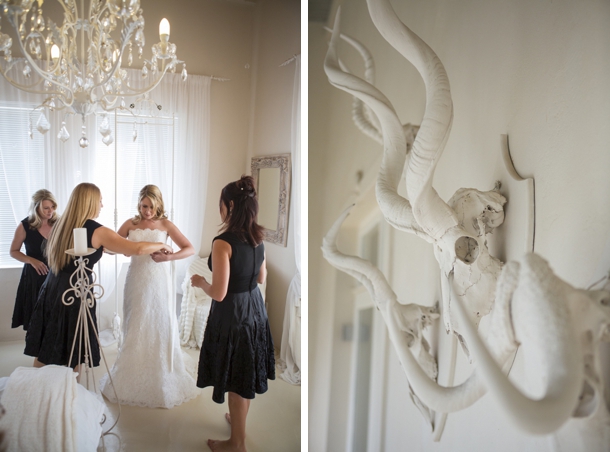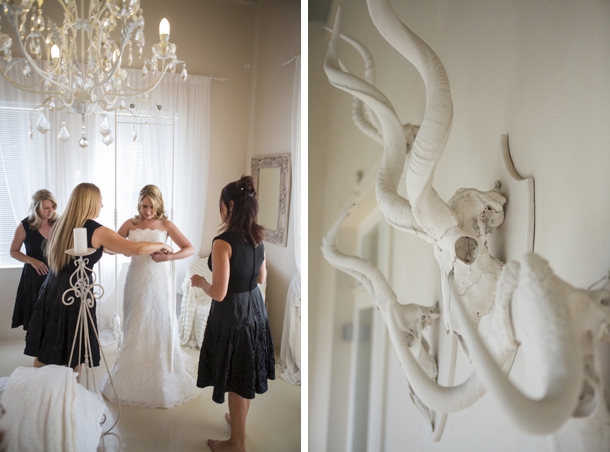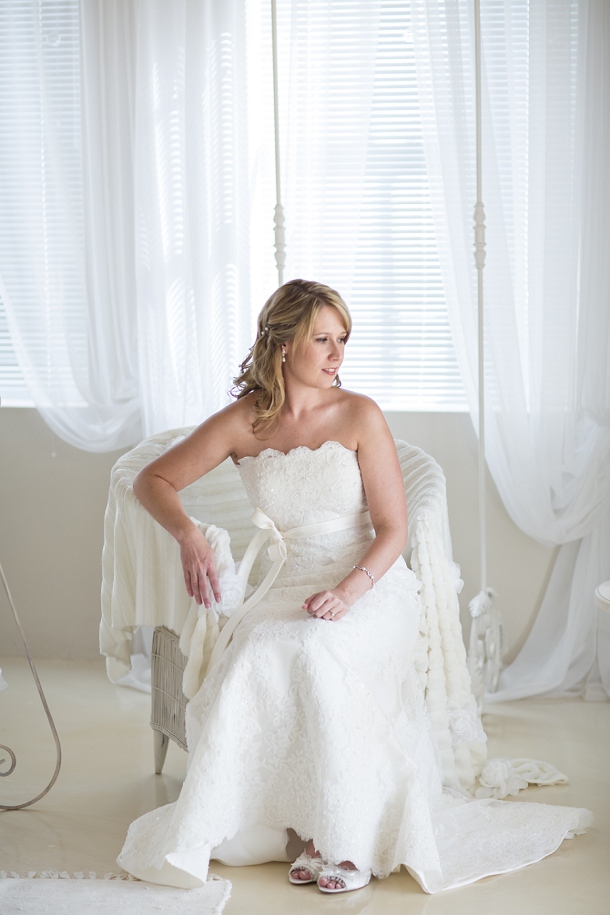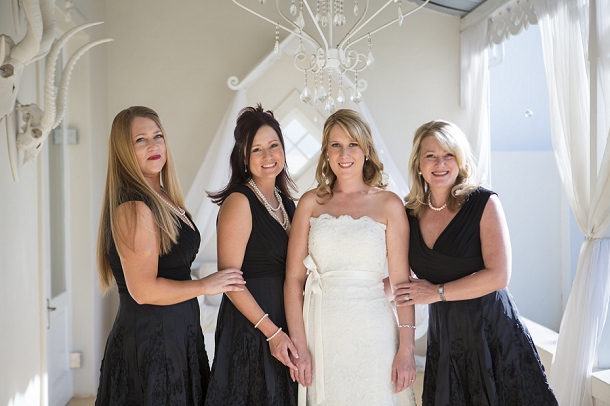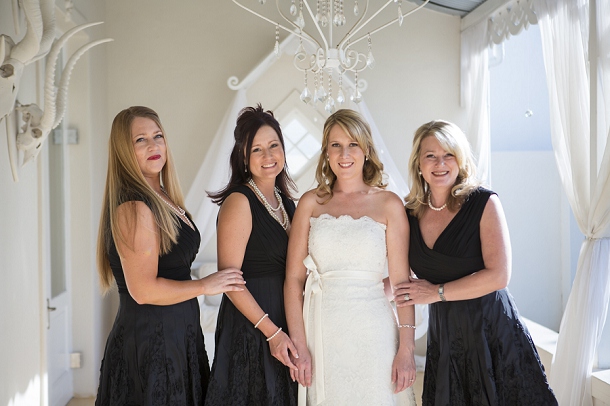 From the lovely Adrie:
Abraham and I had been together for a year and a half when we got engaged. I'm a management consultant, he's an accountant, and we live in Johannesburg. We were on our way to a friend's wedding in Riebeek Kasteel and spent a few days in the lovely Betties Bay. After our return from a wine tasting in the Heme en Aarde valley, Abraham asked me to go for a walk on my favourite beach. It was a lovely spring day and the beach was deserted. It was truly old-fashioned romance as he got on his knee (almost in the waves), a beautiful diamond ring in his palm, an earnest smile on his face and a twinkle in his eye. I said yes immediately and we decided to be engaged just long enough to plan the wedding. We were married seven months later.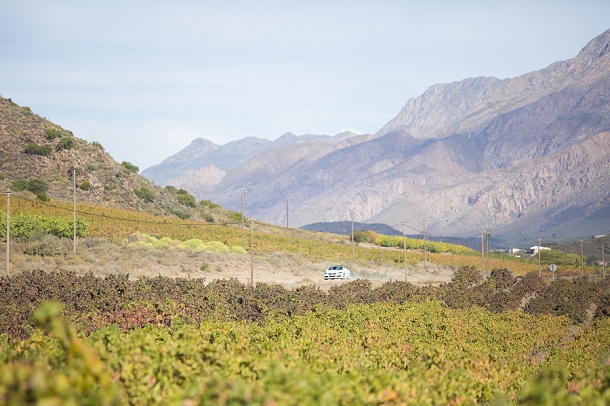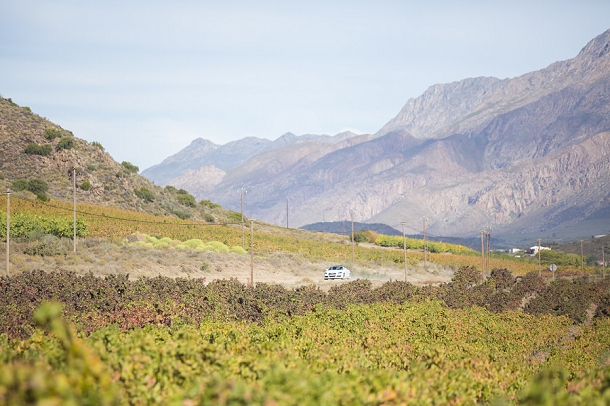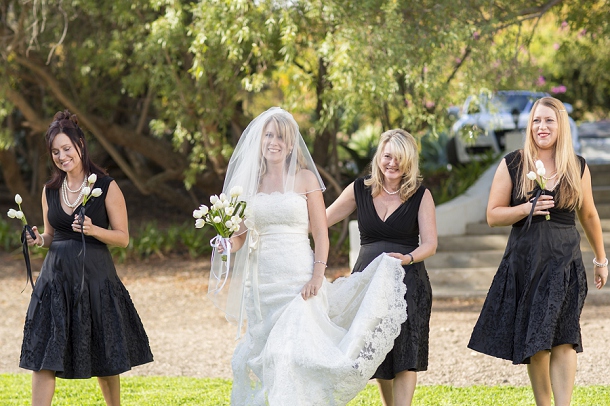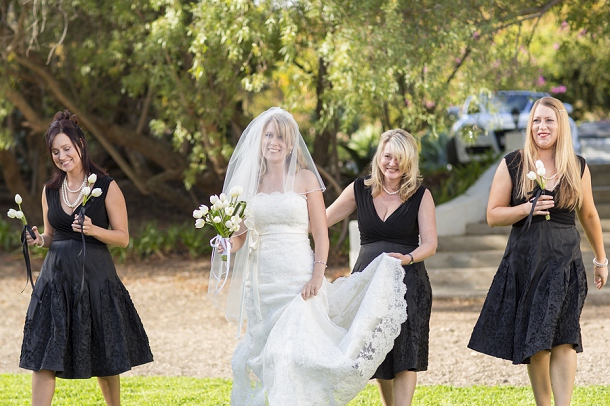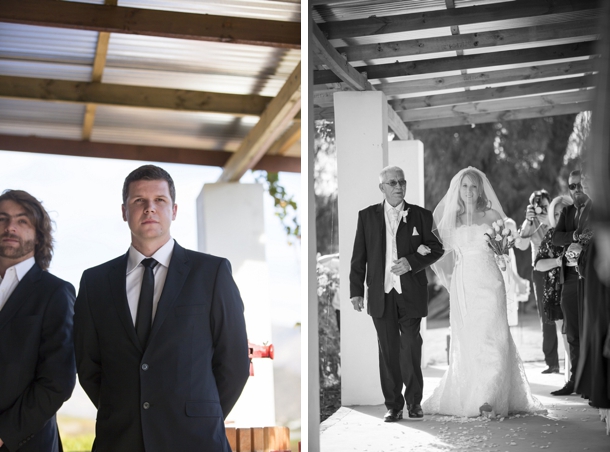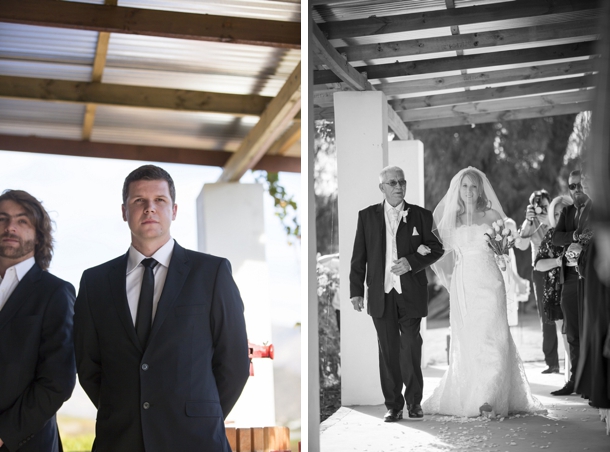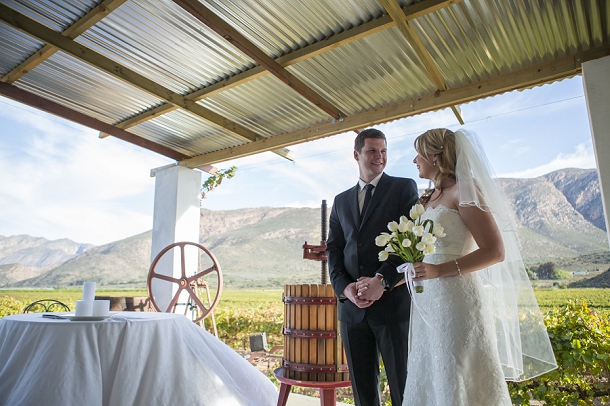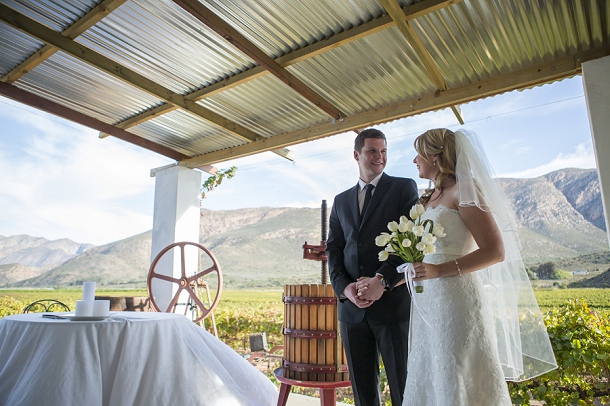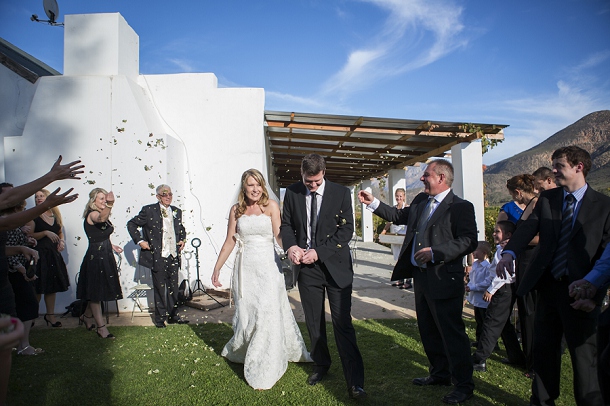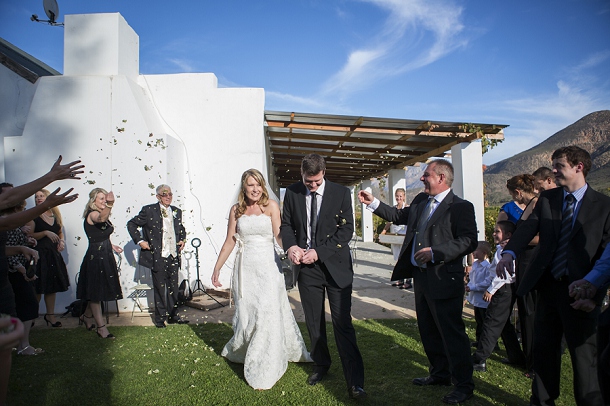 Even though we and the majority of our guests live in Johannesburg and surroundings, we decided to get married in the magical Montagu near Cape Town. We choose a venue in a stunning setting overlooking a vineyard. This meant that our ceremony on the patio next to the cellar had a breathtaking backdrop of mountains and vineyards. It was also the same venue where I had been a maid of honour for one of my best friends. It had been the first at Cabrieres and returning some four years later to get married there myself just seemed like it was meant to be. Jane and Jean Pierre are the most hospitable people I know and they did everything they could to make the day perfect for us.
We selected neutral colours, going for a clean, plain, classic look with a touch of French. The decor and flowers were minimalist, with beautiful tablecloths, orchids and candles in crystal and silver holders. Honey pot favours (filled with my dad's fynbos honey from Betties Bay – beekeeping is his hobby) rounded it off and added a dash of colour – they looked like drops of honey on the tables and our guests loved them.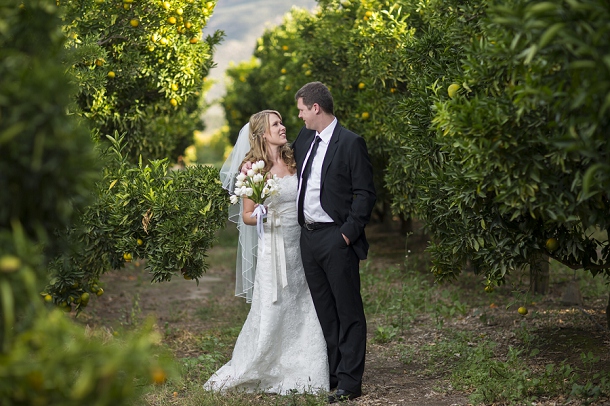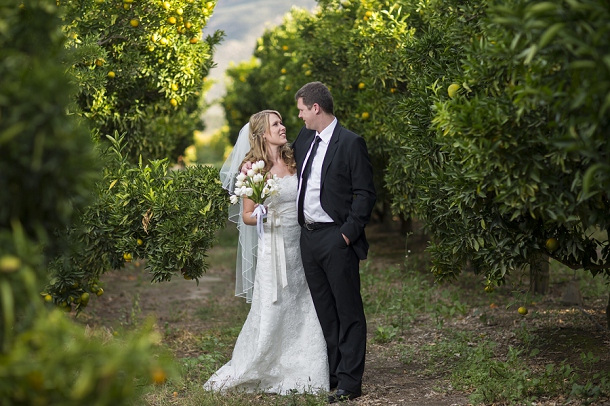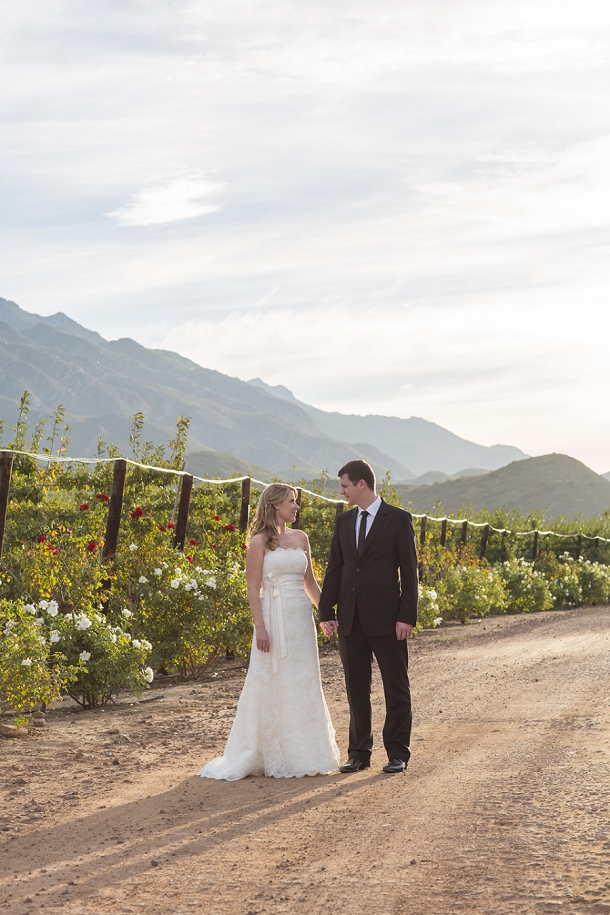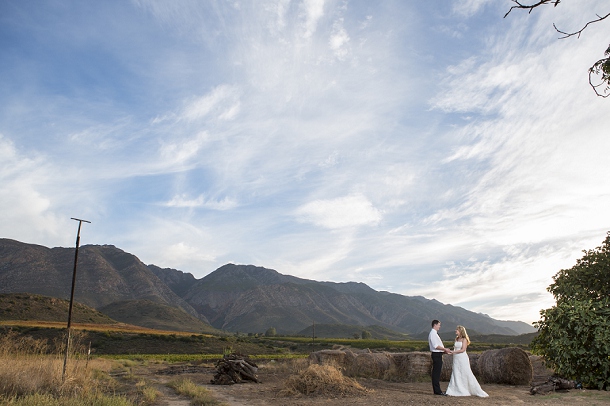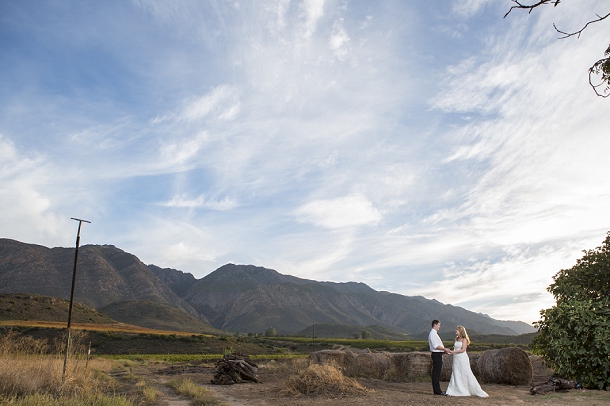 The house where I chose to get ready was the perfect setting for spending time with my sisters and mother the night before the wedding. There was enough space for all of us to get ready. The hairdresser came to us and I had my makeup done in a quiet courtyard outside the main bedroom in natural light. Beautiful music filled each room. he colour of the leaves contrasted with the white vintage look, and made for beautiful photos. I put my bridesmaids in black dresses and the groomsmen in black and white. The contrast looked stunning.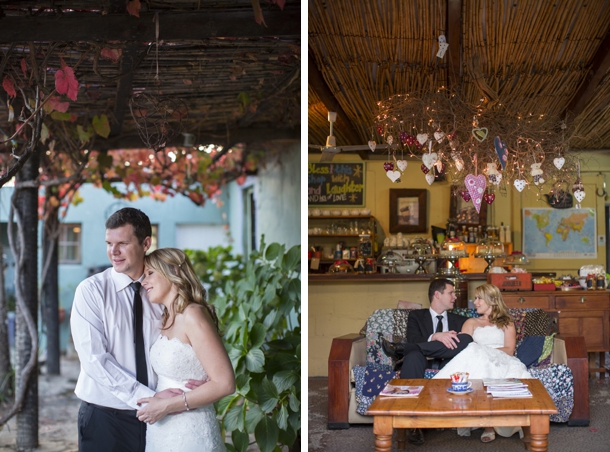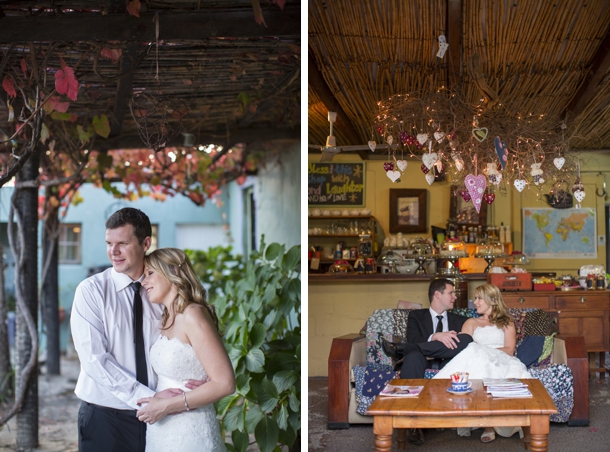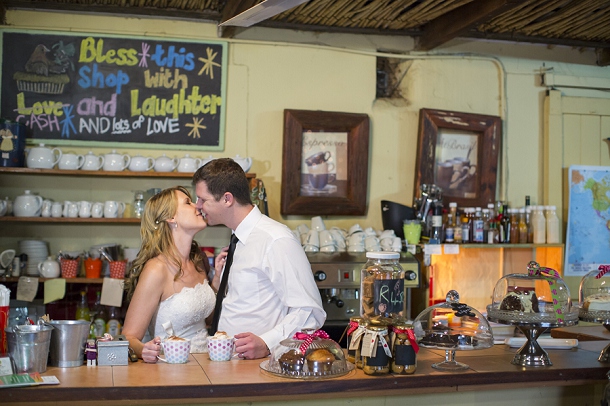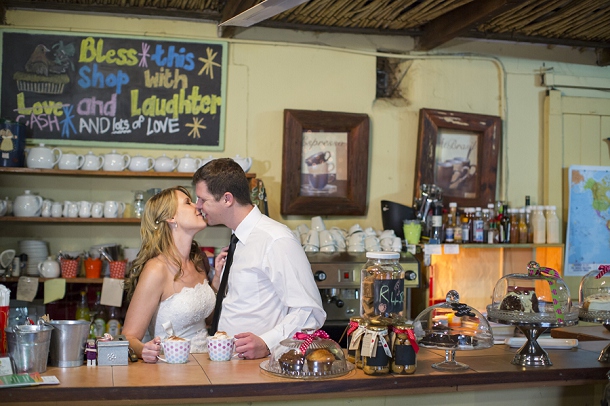 Because we had a small, intimate wedding of about 70 guests, we actually had the chance to chat to most of them. We cut out some of the more traditional events at our wedding (like cutting the cake or throwing the garter). This meant more actual party time for us and our guests – we celebrated until very late! We served midnight snacks which were gladly received.
We loved every moment of our wedding! Even with all the preparation leading up to it, nothing could prepare me for that magical moment when I got to the end of the aisle and looked into the emotion-filled eyes of the man I'm to spend the rest of my life with.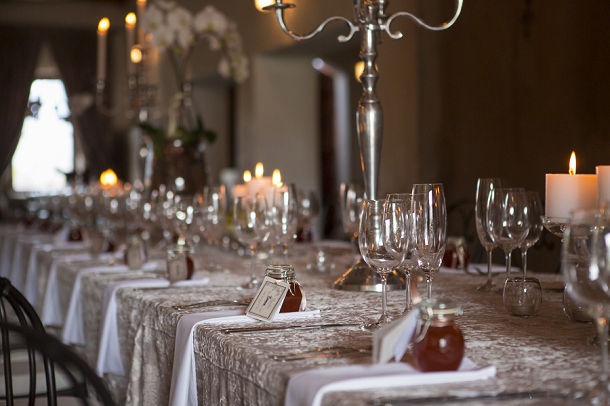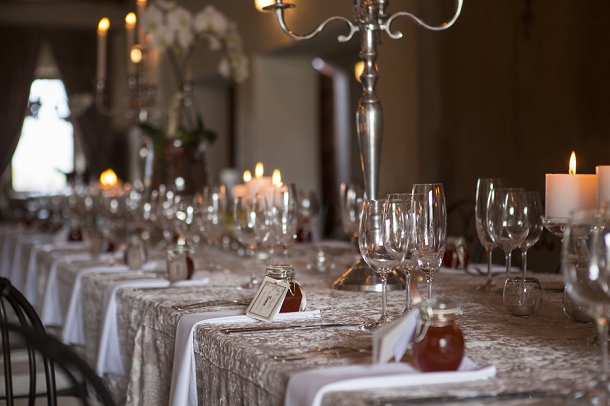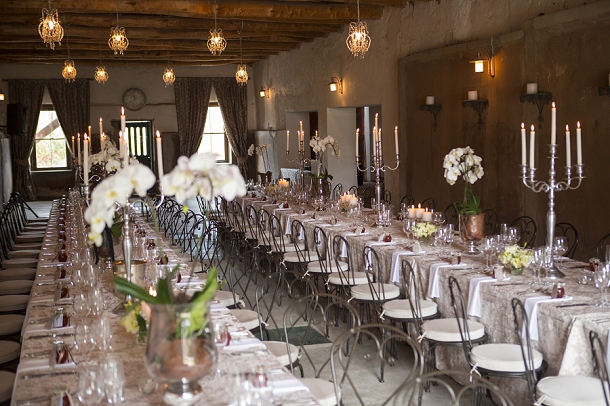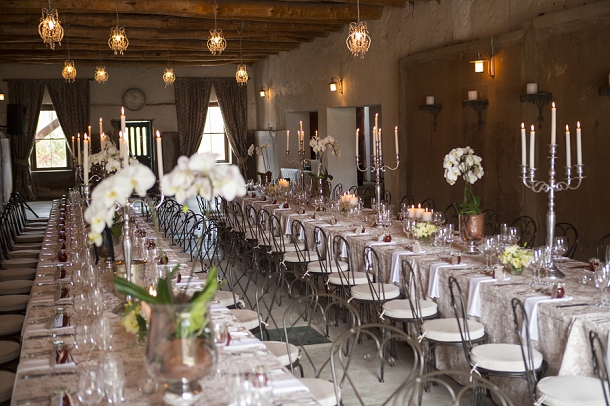 My advice for future brides is: don't sweat the small stuff. Things tend to work out the way they were intended to. Focus on the important things and remember it's about your union with the love of your life. Don't rush the photo session, it's almost the only time you get to spend with your newlywed partner. And don't rush to leave the wedding early, you miss out on so much!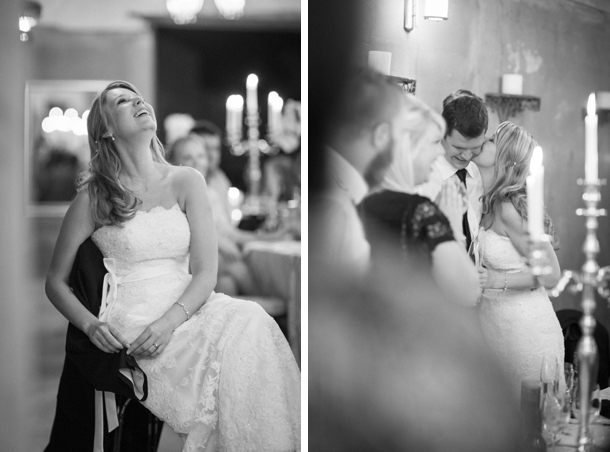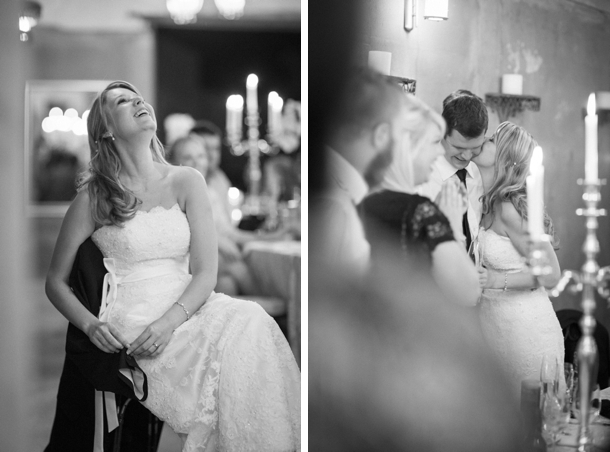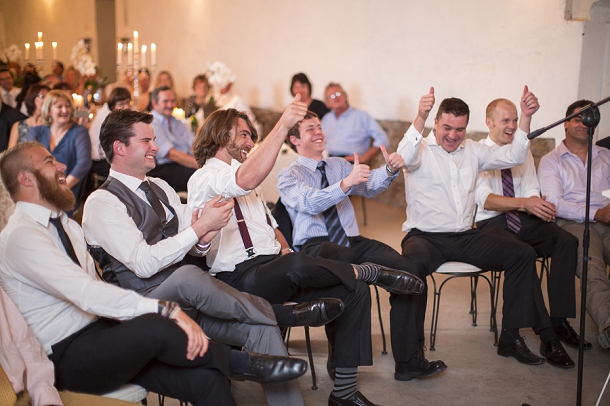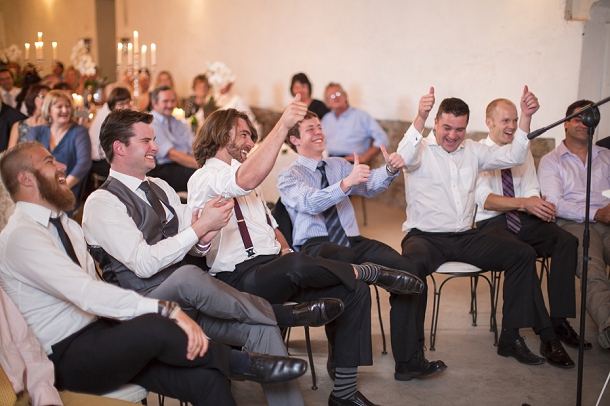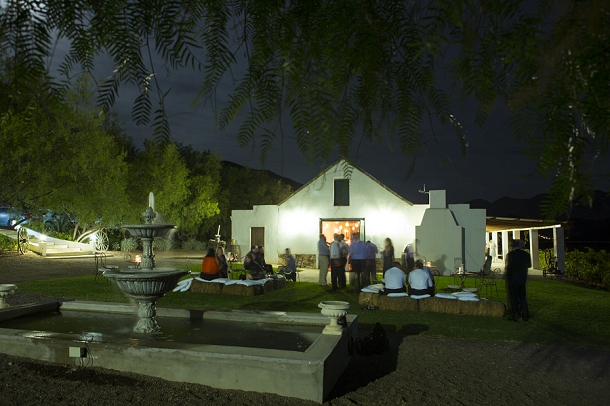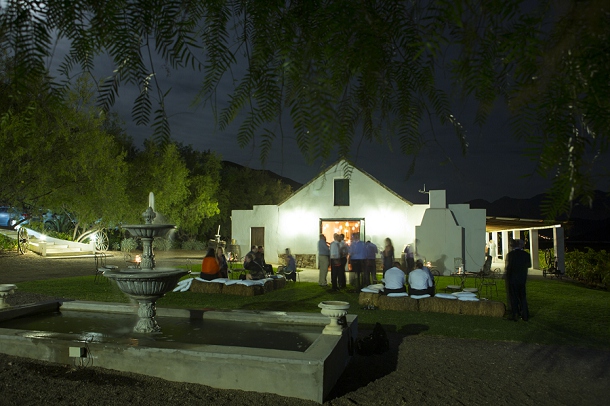 Thank you so much Adrie and Abraham! And big love to Real Simple Photography – always awesome to work with you and have you on SBB. Head over to the blog for more.
SERVICE PROVIDERS
Venue, flowers, decor & co-ordination: Cabrieres | Photography: Real Simple Photography | Bride's dress: The Bridal Manor | Bridesmaid's dress: Queenspark | Hair: Michael from Carma Hair Studio | Hiring: Flamboijant
SBB ♥ Bridal Manor, a featured member of our Directory