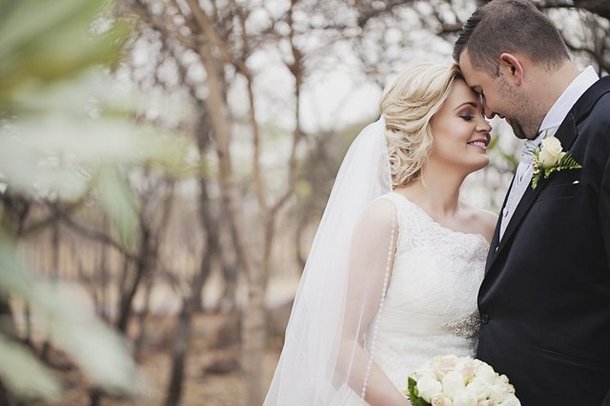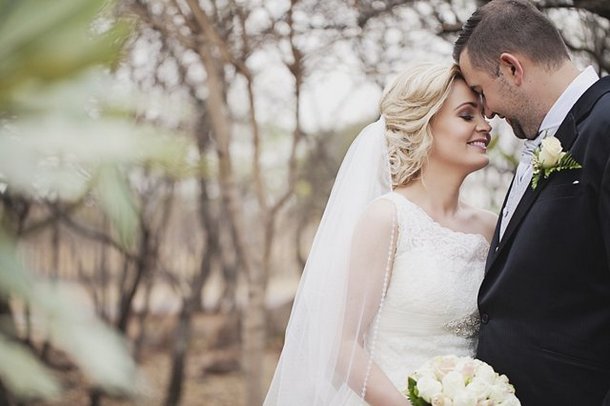 I love an involved groom, don't you? In the last few years, it seems to have become the norm rather than the exception, which I think is awesome – after all, your wedding will best tell the story of your relationship if it comes from both of you. Today we not only have an involved groom, but we're hearing the story of the wedding from his perspective! You can just hear the love Sergio has for his beautiful bride come through in his words. And even though their venue, Thaba Ya Batswana, is situated just outside Johannesburg, it has the lovely feeling of being in the African bushveld. The couple decided to complement this with a classic white wedding, with the prettiest hint of blush in the bridesmaids' dresses and the rose bouquets. The fabulous As Sweet As Images were on the scene to record every sweet smile and happy moment for eternity.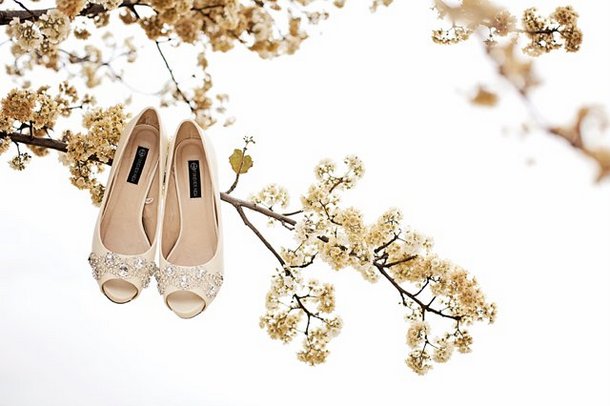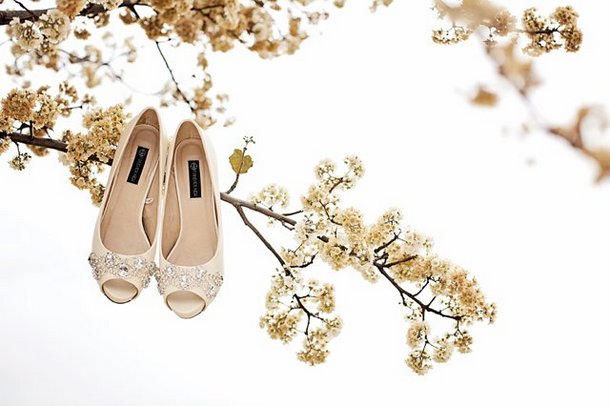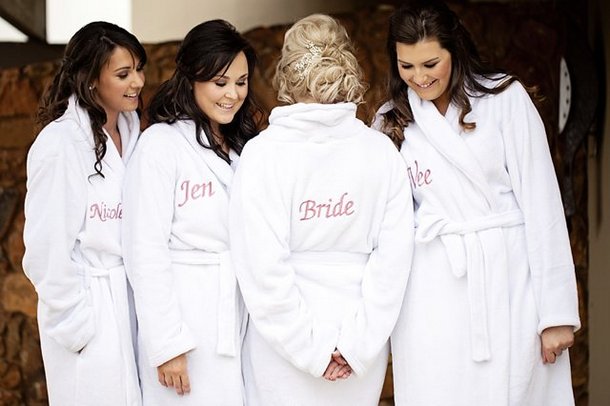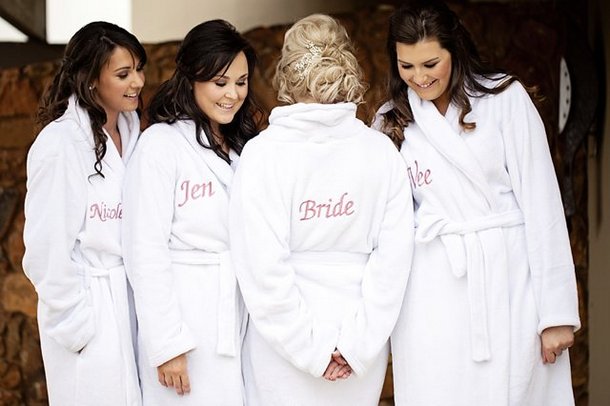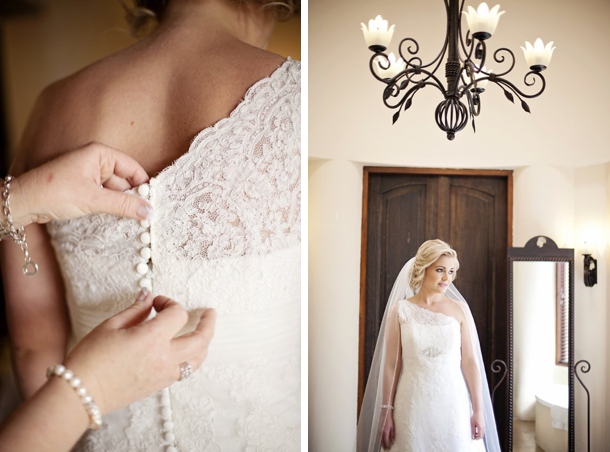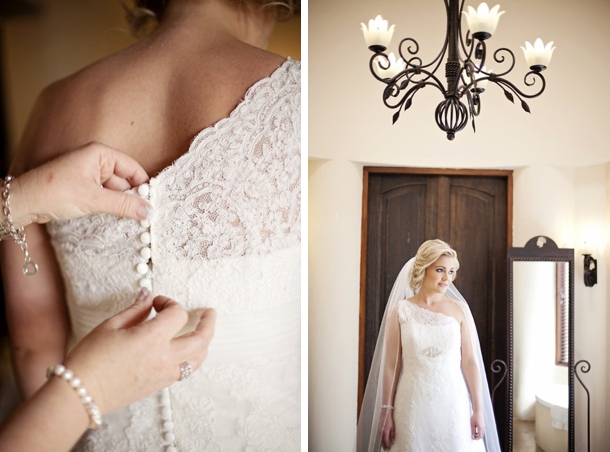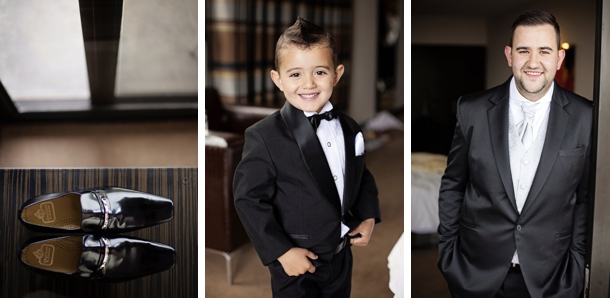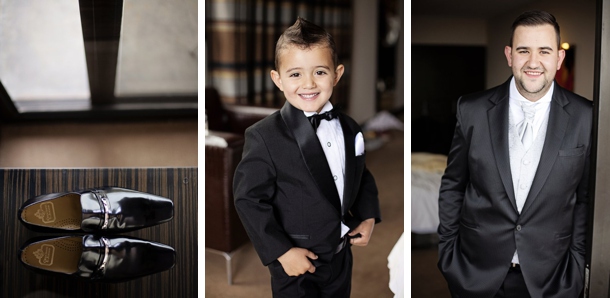 Love Story
Sasha and I met through my cousin, who went to school with her. I ran into them one afternoon at the Dros and fell head over heels for her – I knew that I wanted to know everything about this beautiful woman. She put up a quiet fight, but I knew with a little persistance she would give in! At the time, she was studying to be a hair stylist and I to be a chef. Two weeks after we started dating I moved to Cape Town to do my practical, and this was the hardest part of our relationship. We made it through, and the rest is history!
The Proposal
We'd been dating for three years when I decided to propose, at the Westcliffe Hotel on a stunning afternoon on the terrace. She said yes thankfully, but there was also chocolate cake that helped! ;) It was one of the happiest days of my life, knowing that I was going to spend the rest of my life with my soulmate.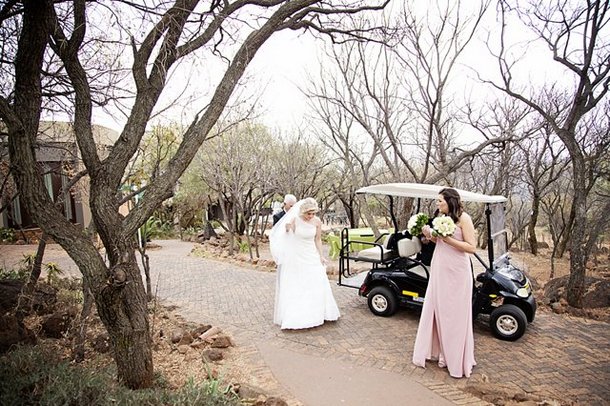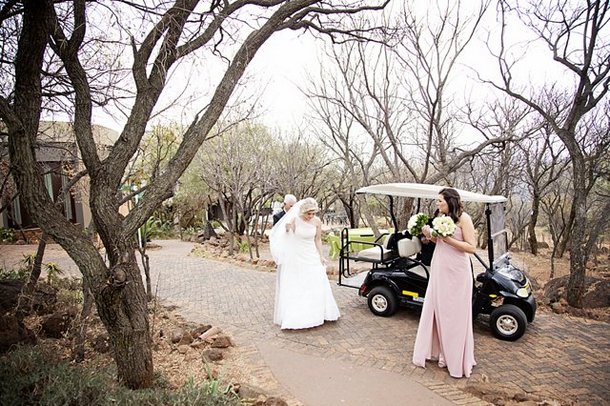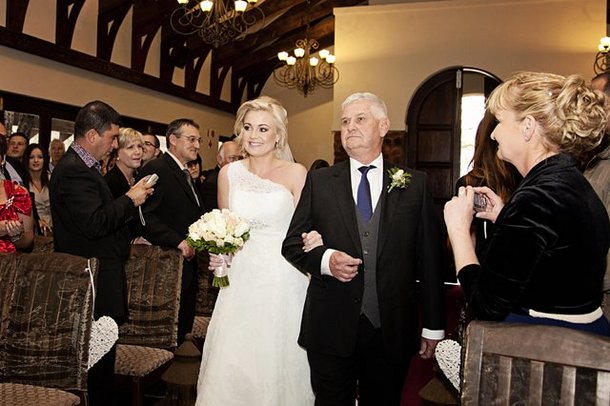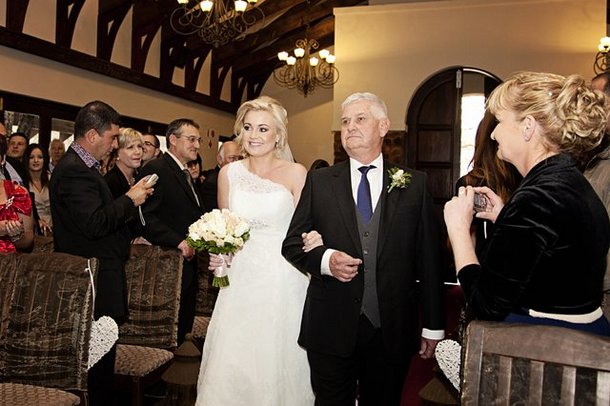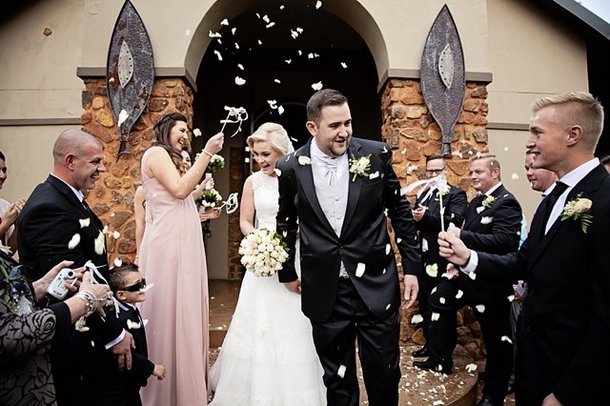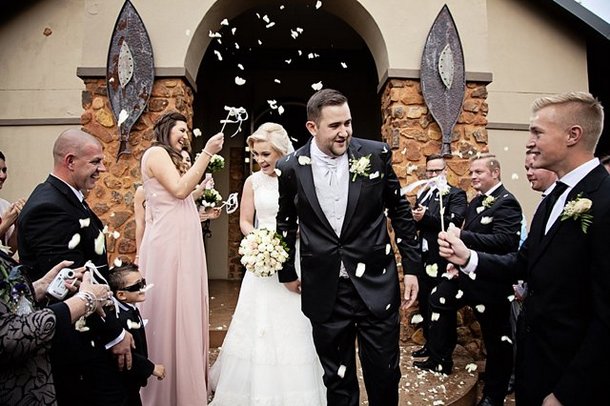 Wedding Style
Sasha wanted to go with a nice, subtle African theme, reflecting the trees and the grass and the natural outdoorsy look. Our colours were all neutral earthy tones like creams, whites and blush. We chose Thaba Ya Batswana as our venue, which was beautiful and set in the mountains with spectacular views.
Favourite Detail
Our wedding cake was amazing! My sister is a pastry chef and she made it for us and blew all of our expectations out of the water. It was a stunning cake – the best I've seen by far!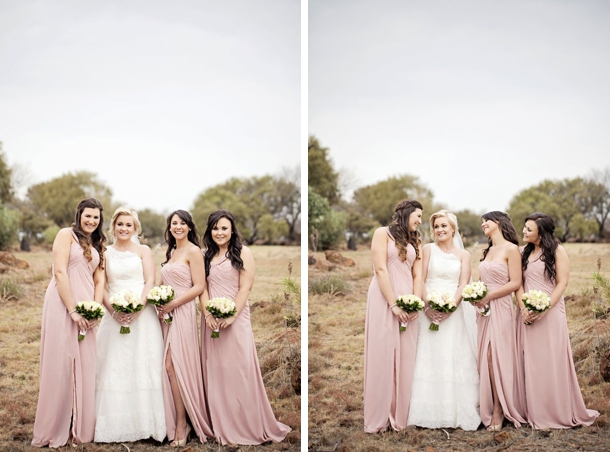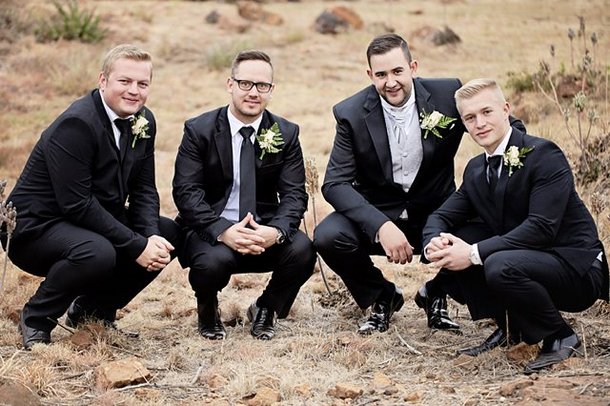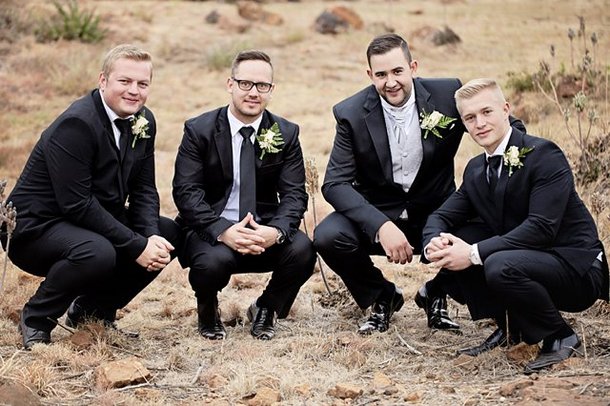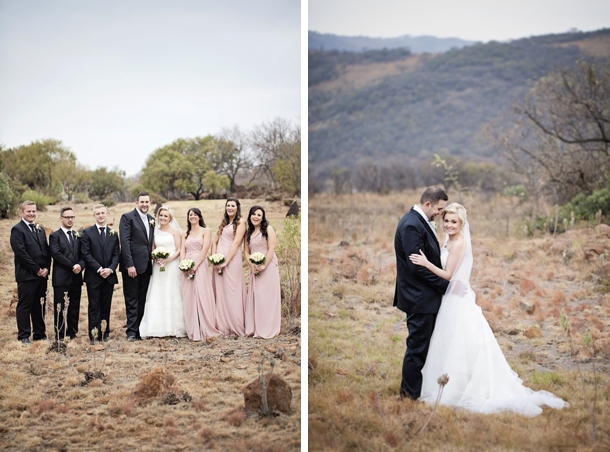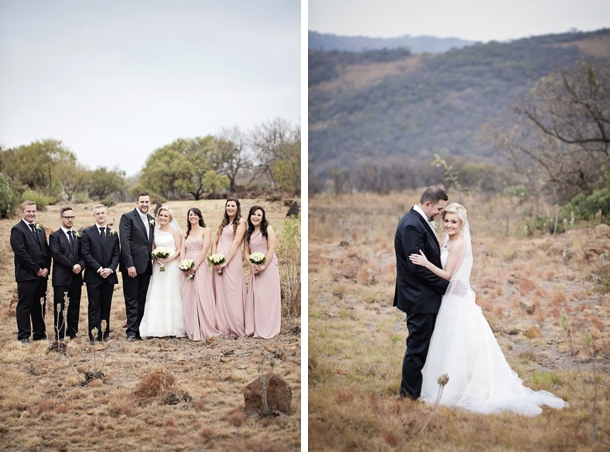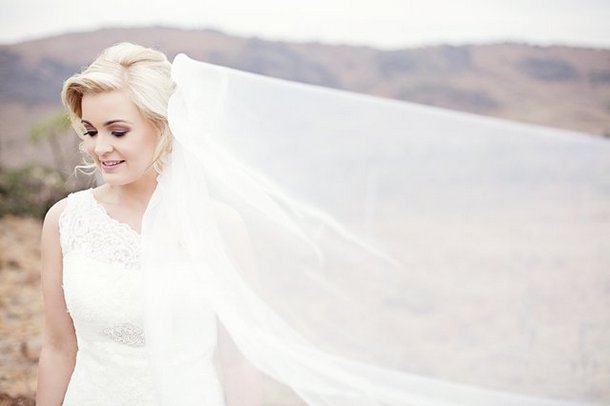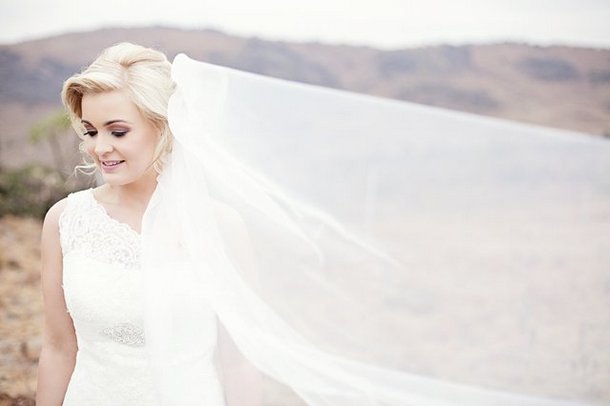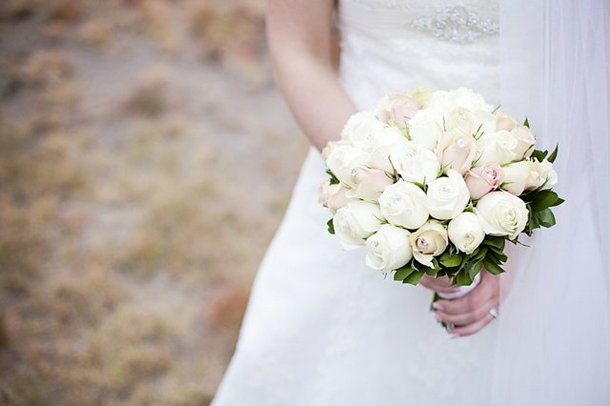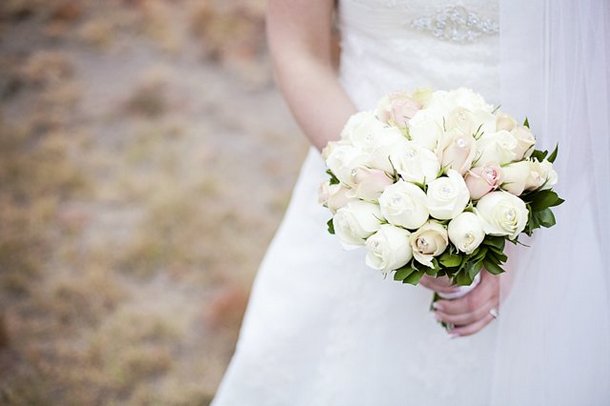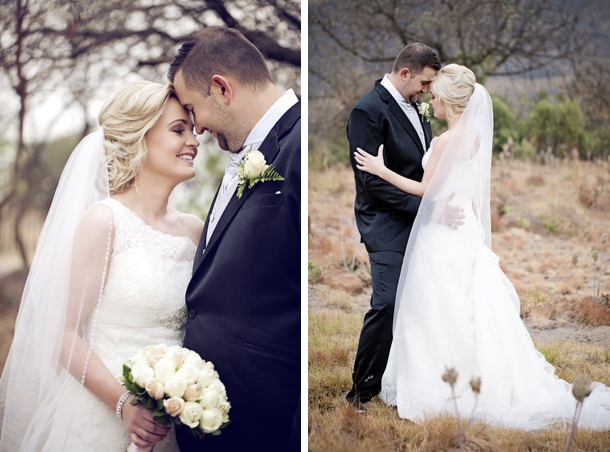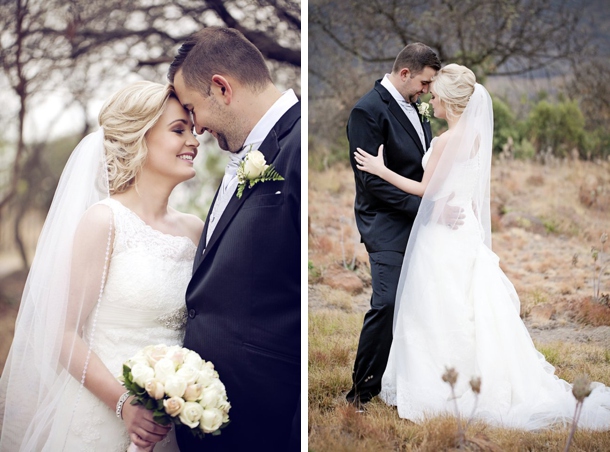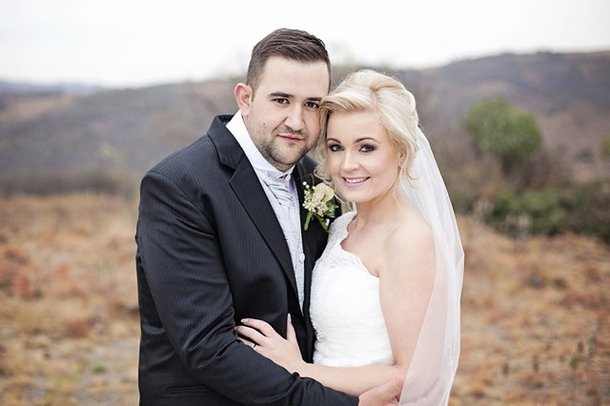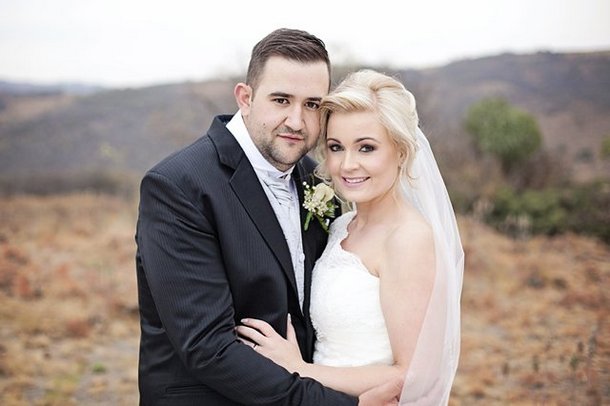 Highlights
I would definitely say the first was getting to marry Sasha! The second would be the venue, and finally, my gorgeous wife's wedding dress.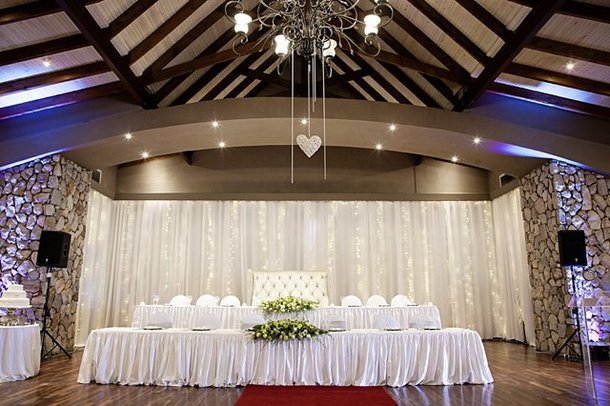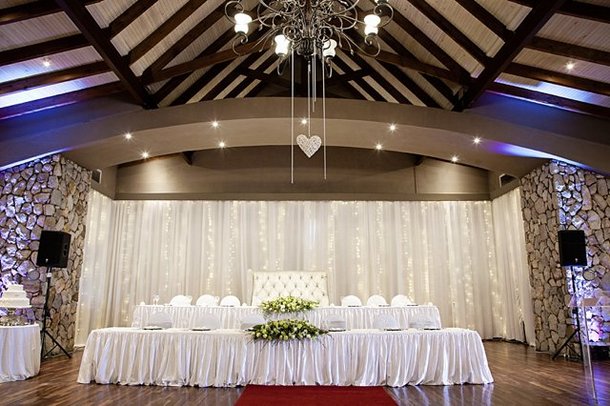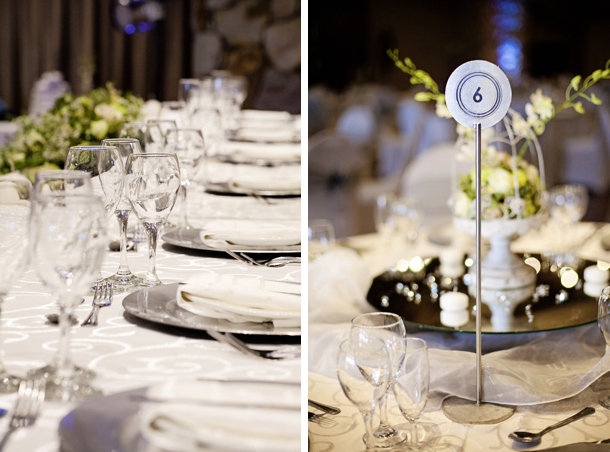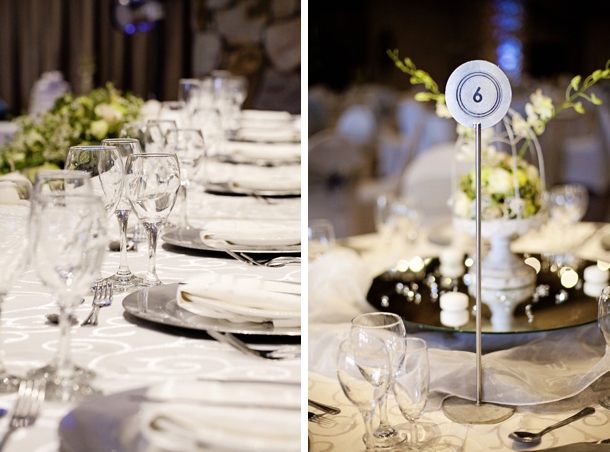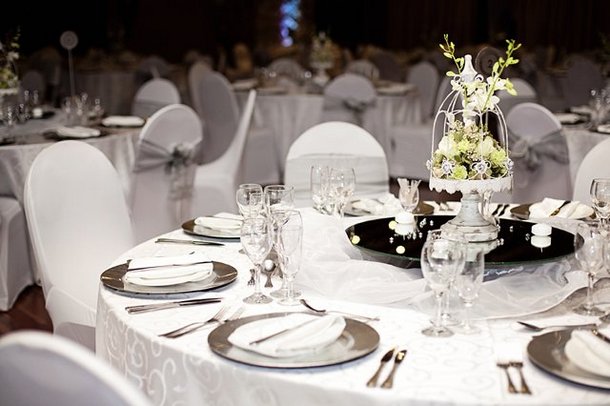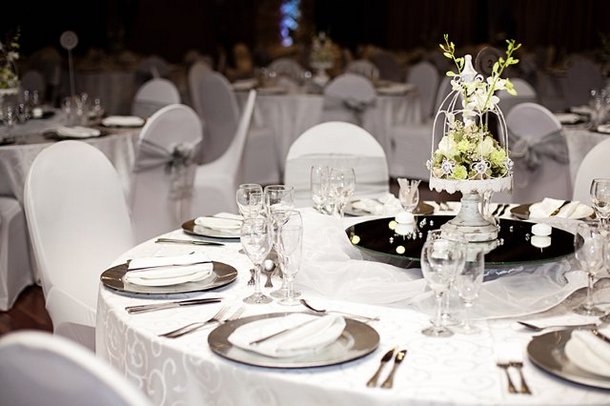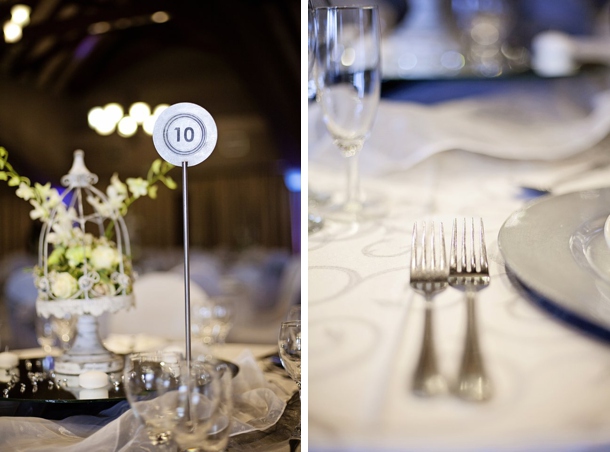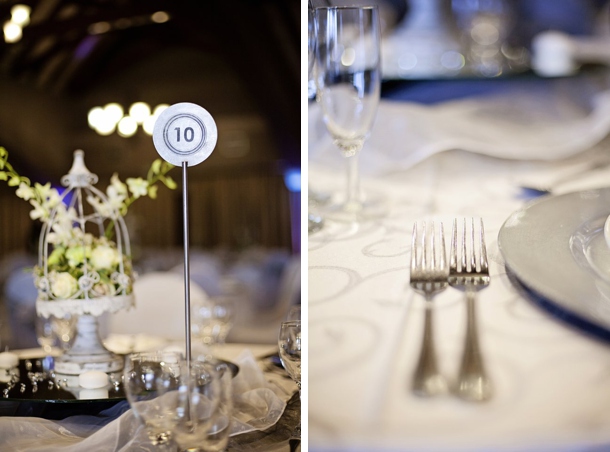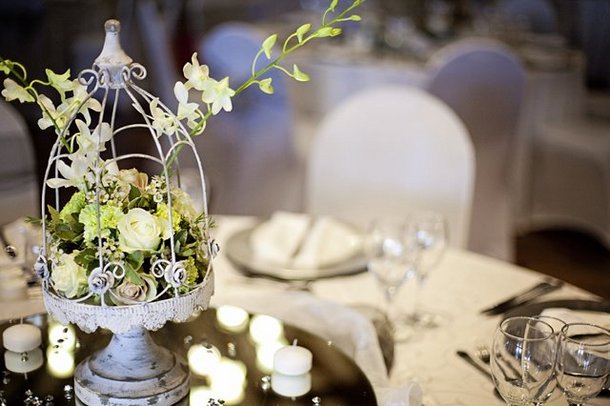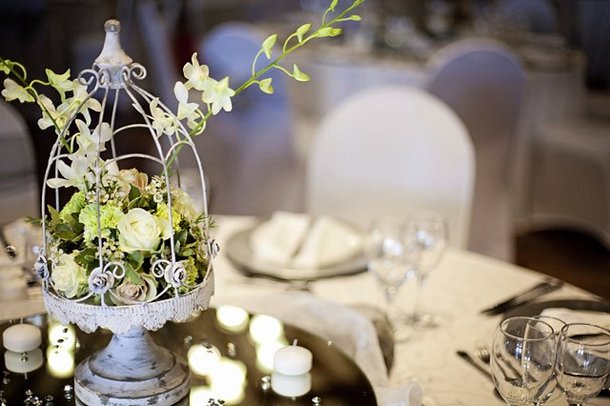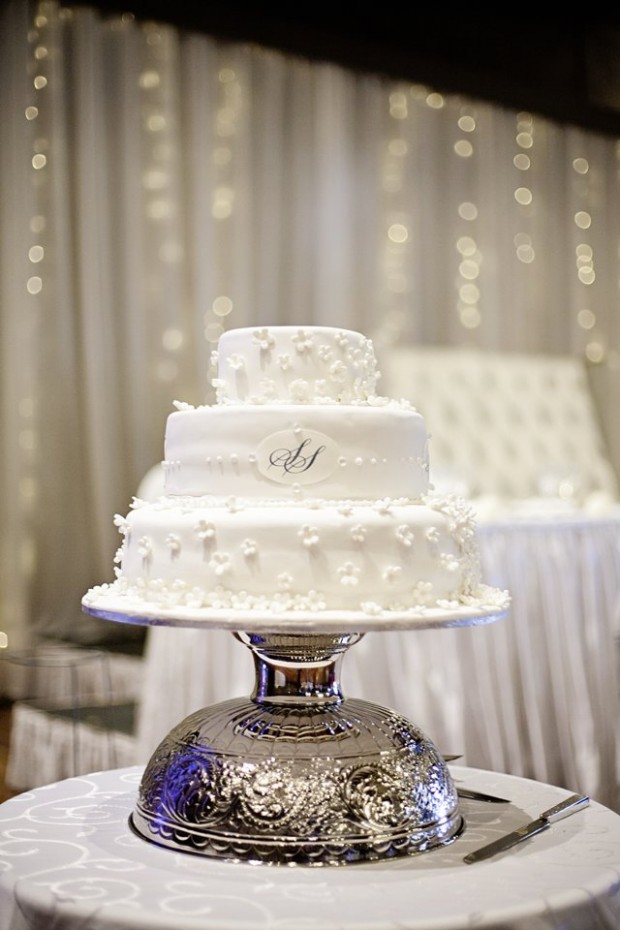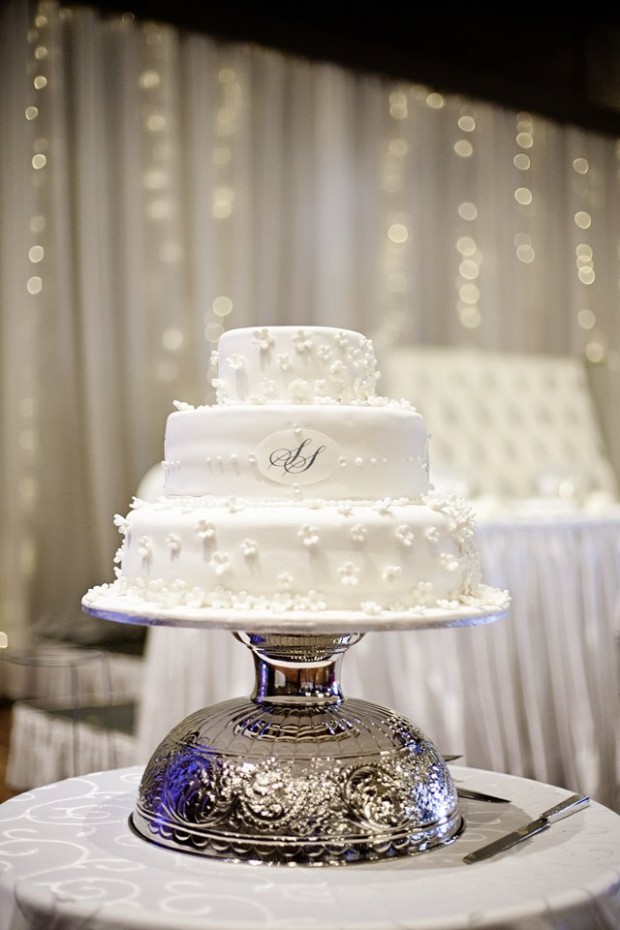 Advice for Future Brides & Grooms
I can't talk for the bride, but from the groom's perspective, I would definitely say that the men should help their brides as much as they can to take some of the stress off her. This makes for a much calmer bride, which is always a plus!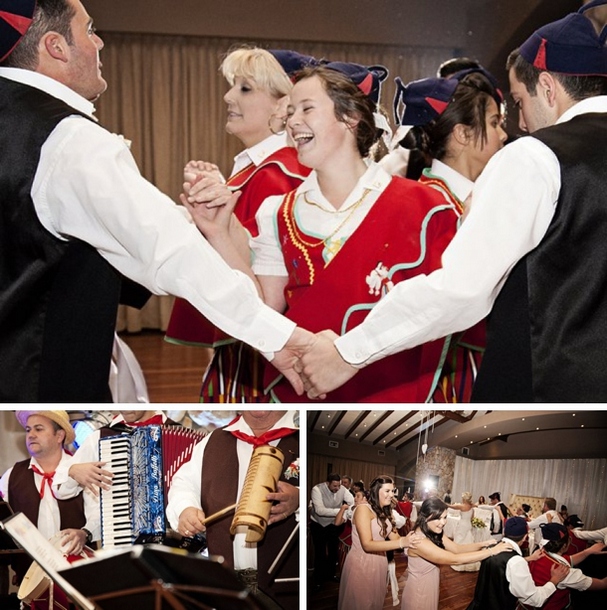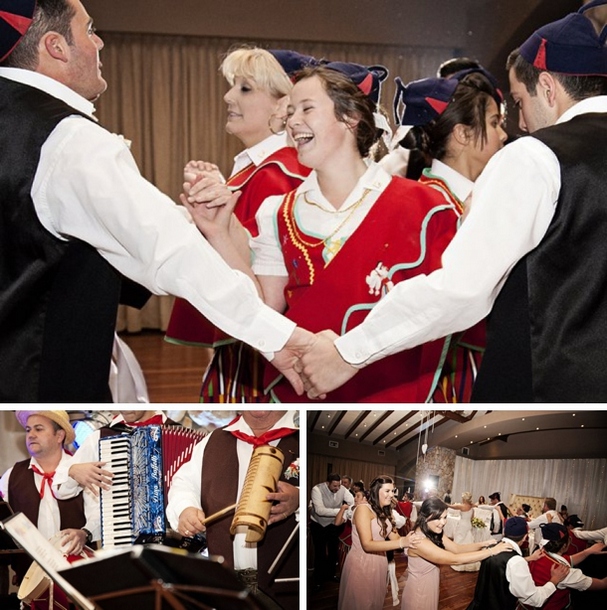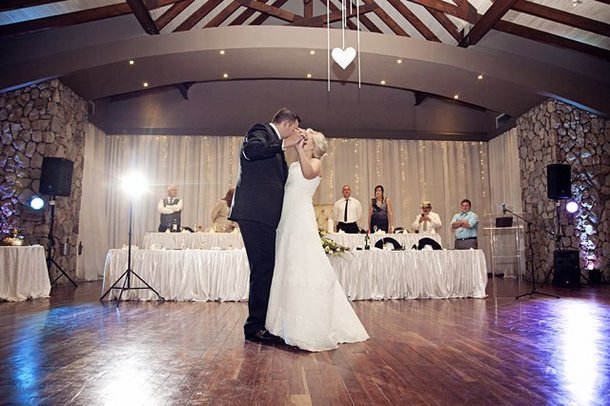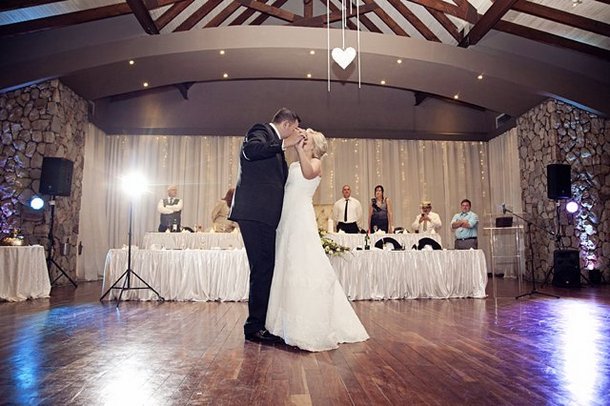 You can see more from this wedding on As Sweet As Images' blog.
SERVICE PROVIDERS
Venue, catering & co-ordination: Thaba Ya Batswana | Photography: As Sweet As Images | Flowers: Flower Centre, Multiflora | Cake: Genevieve Pereira | Makeup: Monique from Mac | Hair: Pincule Hair Studio | Bride's dress: Cinderella's Closet | Bridesmaids' dresses: Peaches & Spice | DJ: Starry Night
As Sweet As Images is a member of the SBB Directory