Guys, I'm so happy to introduce today's third post, and a supplier who I not only like tremendously (and whose work I trust so much that I asked her to create our very own SBB logo), but one who I also admire. I get a LOT of people starting out in this industry asking me how they go about getting their name out there, and I always tell them about Anelle of Seven Swans, one of SBB's very first collaborators. When I first heard from Anelle, she and her fiance were just moving down to the Cape and she was starting her fledgling stationery brand. She liked what I was doing, and she made contact. Directly, personally (none of these 'dear blogger' emails I get every day), with enthusiasm for my work and an eagerness to help wherever she could. It made me want to help her. Then she told me she was planning her wedding, and we dreamed up Real Life Bride. And I wasn't the only new blog Anelle approached, as she also went to my lovely friends at the Pretty Blog and became one of their first DIY contributors. She is always friendly, professional and full of ideas and enthusiasm, and that came across in everything she did – talk about personal branding! The result? Seven Swans became one of the most in-demand wedding suppliers in SA, Anelle took on an employee and now shares studio space with the equally awesome welovepictures. She's an industry success story, and I'm SO PROUD of her! And in all of that, I don't think Anelle has done much direct advertising – everything came from social media and word of mouth. So basically I can't think of anyone more inspiring to interview today, especially as we celebrate Sparkle & Blush, another winning SBB + Seven Swans collaboration. Welcome Anelle! :)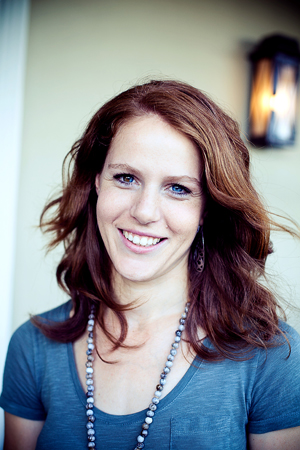 Hi Anelle! Thanks so much for chatting to SBB today! How did you get started in the wedding business?
While studying Information Design at the University of Pretoria, I always knew I wasn't going to end up in corporate design or advertising, but with a nudge from my pragmatic father, my first job was in a wonderful through-the-line agency where we did everything from logo design to strategy and advertising campaigns. I learned heaps and heaps from my amazing employers but the creative world of weddings and events inspired my thoughts. When my husband-to-be got a job in the winelands, we moved down to my home town, I got myself an iMac and took the plunge. At that stage there was a tiny gap in the market for fresh, modern (young at heart) stationery. Lucky for me a few important role players loved what I loved in terms of design and gave me all the exposure I needed to actually make this home-office job a fully fledged business.
Where do you find inspiration?
My clients with love stories that give me goosebumps, creative ideas and open hearts are my biggest inspiration. I find that all my favourite stationery sets were driven more by the creativity of the bride and their willingness to explore, than by me. I feel so lucky to have the boundary-pushing clients that I have.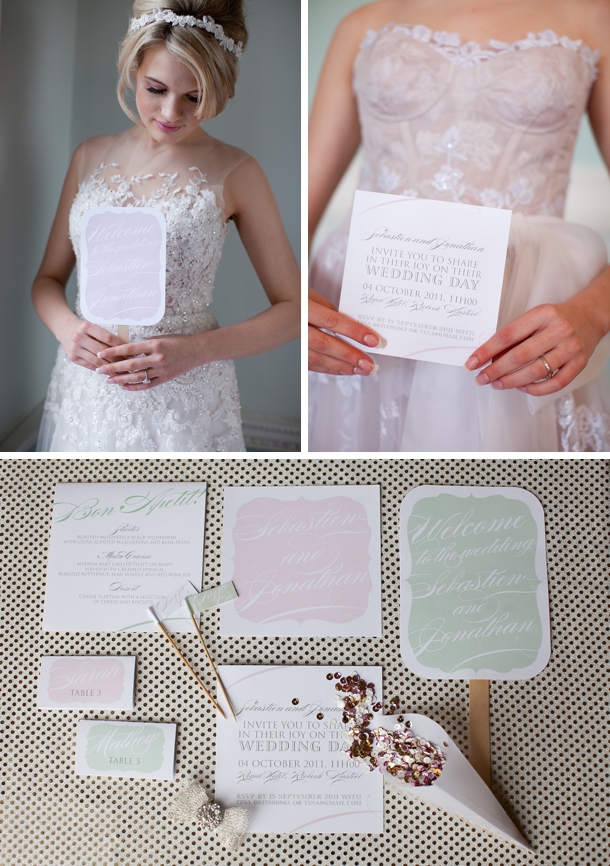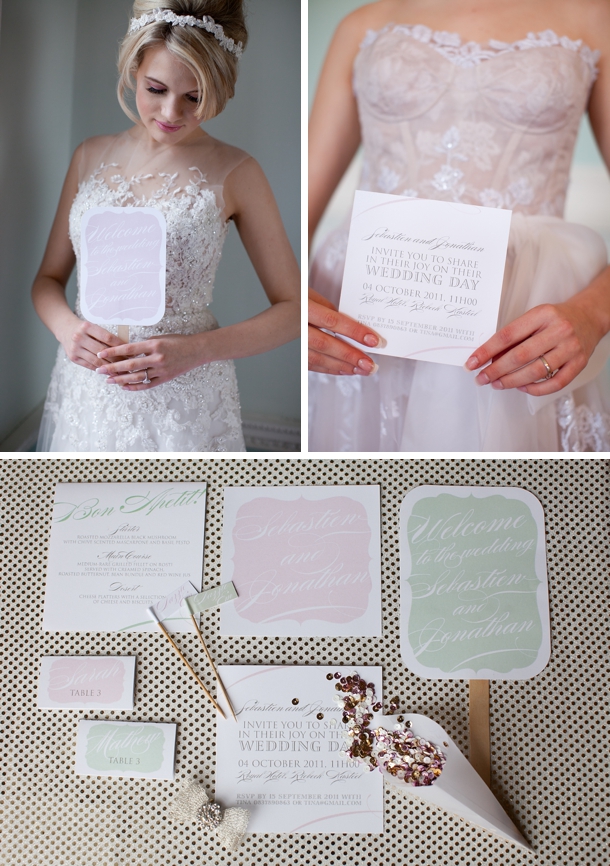 Images above: Chanelle Segerius Bruce
Describe a typical day in your studio.
Hah! I don't think people realise the huge amount of emails we get to answer everyday. ;) SOOO… I often start answering my emails in bed! YAIKS! Our sun-filled studio in the Woodstock Exchange is filled with smiles and bustle with friends, visitors and clients popping in. We get cracking on design and making lovelies, get giddy when our prints are delivered, make sure our production is perfectly beautiful, answer emails, do some admin, drink loads of tea and indulge in cake time every now and then.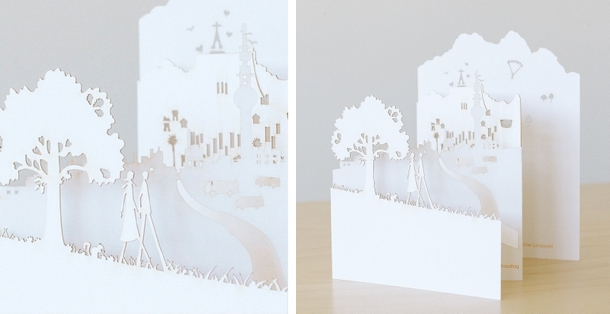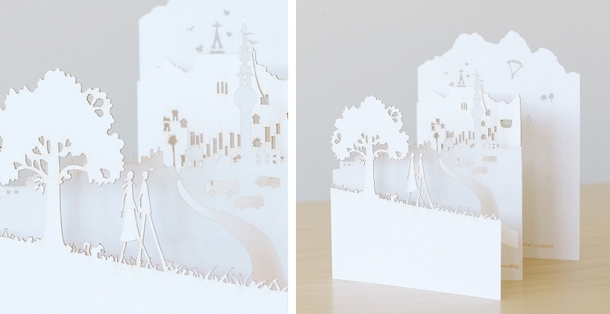 What are your clients looking for at the moment?
Making their stationery personal – a bespoke solution for their special day. I love that South Africans tend to not go for template designs but rather want their personalities, unique love story and the thoughts they have for their special day to come through in the wedding stationery.
Are there any current trends you're loving right now?
I am loving the natural, understated and soft stationery that is so on trend now – clean and without too much embelishment: just beautiful paper, amazing calligraphy, a few different textures and a casual message inviting guest to join the big celebration of love and joy.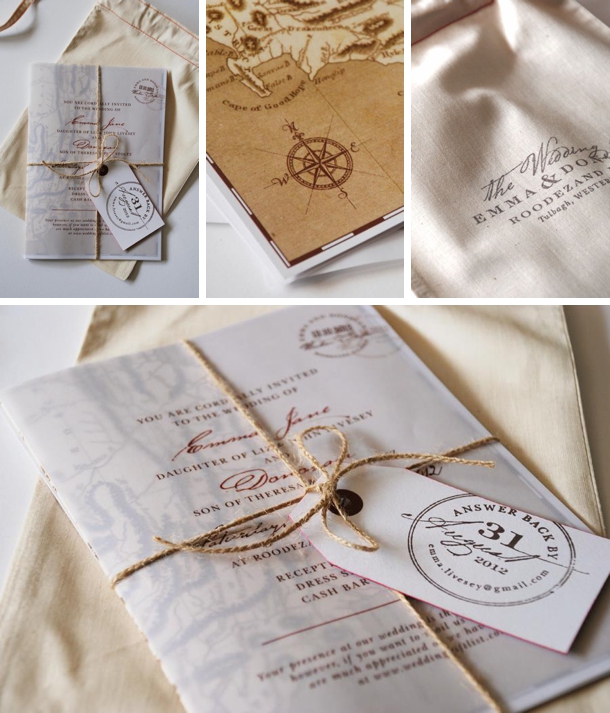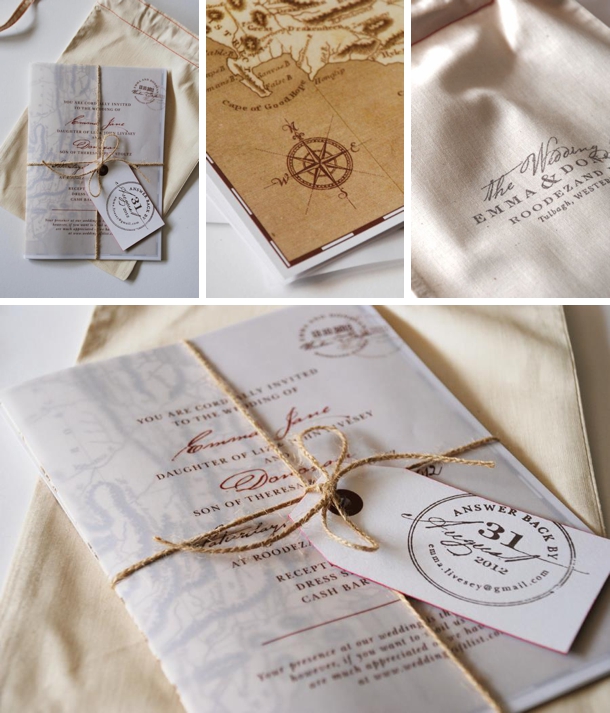 What do you think makes South African weddings special?
Oh, the weather firstly – long sunshiny days in the Cape and amazing skies and sunsets up North. Also, our venues make the most of our breathtaking landscapes. Whether it is ocean views, majestic mountains, vinyards or the sparce Karoo, South African weddings are always intimately linked to a place. I love that!


You were one of our Real Life Brides a couple of years ago – did planning your own wedding change anything about how you approached your business?
I do think clients like to know that I understand how overwhelming wedding planning can be (because lets face it, it is not all just beauty and glamour… it is hard work planning a beautiful event!). But I think the most important thing I learned about the industry and wish to give to my clients (apart from creating beautiful things and understanding their vision) is to be a reminder, amidst all the lovely things, the decisions and to do list, of what we are actually doing. We say it over and over, but here at Seven Swans we love love, first and foremost. Beautiful love stories still make us teary eyed and we are inspired by vow renewals and love against the odds. We would love nothing more than that our clients do not lose sight of the real reason for their special day.
What advice would you give brides and grooms planning now?
Spend time together not talking about the wedding day! Talk about what comes after – dream about your life together, chat about the things that matter most, tell one another what you love most about each other, do romantic things!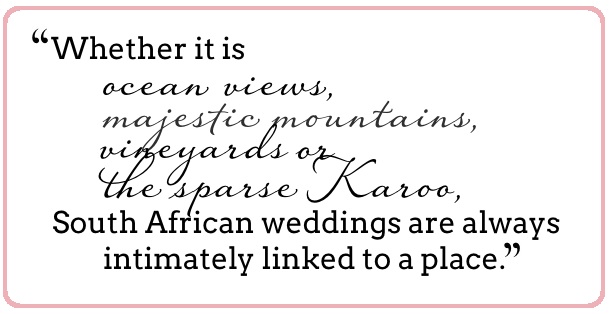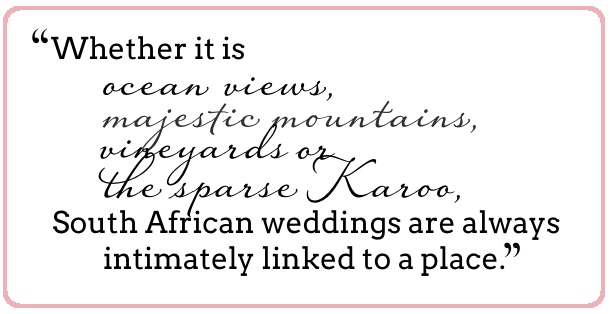 What's next for Seven Swans?
We are a bit hushy hushy just yet – but we are so excited about 2013! Watch this space!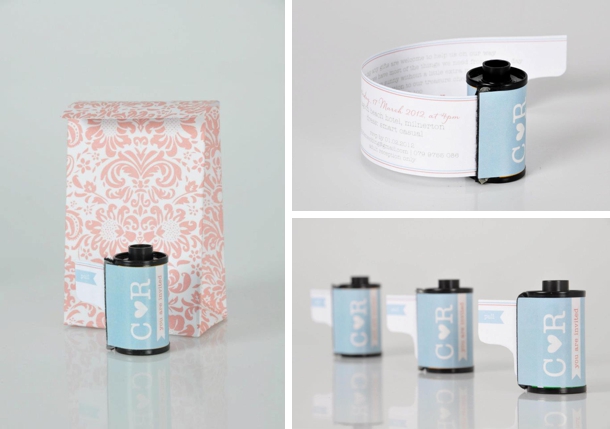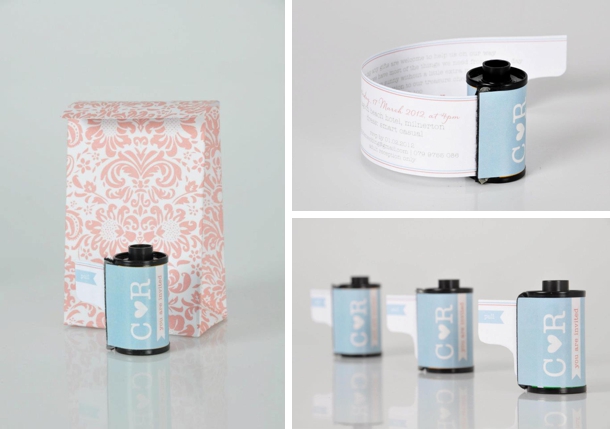 I'm passionate about… delicious food and great wine, cuddles, lazy weekends, beautiful design, my husband, friends and family
If I won the lottery I would… buy around the world plane tickets for my husband and I! My travel wish-list is looooooong!
South Africa is… my heart, my home
Contact Seven Swans:
Email: [email protected]
Phone: +27 (0)82 4525 165
Website: www.sevenswans.co.za
Twitter: @_sevenswans_
Facebook: www.facebook.com/sevenswansweddings