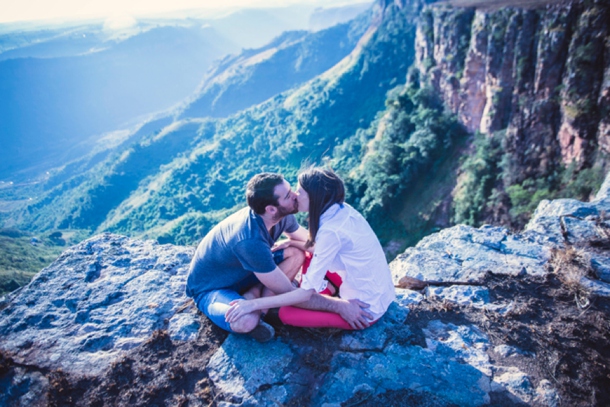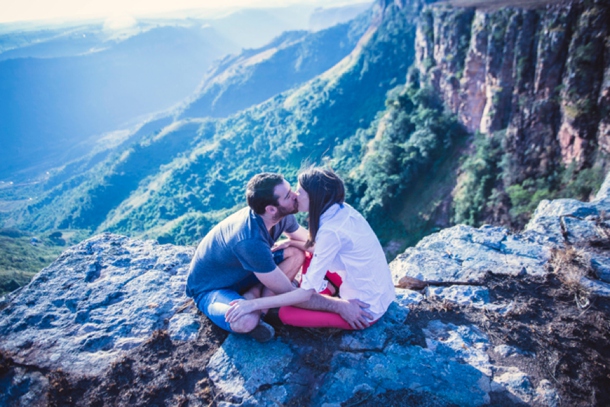 Afternoon, friends! I have such a fun e-shoot to share with you this afternoon, courtesy of Kate from The Girl in Gumboots Photography (how adorable is that name? you just know we'll love her). It's not every couple that goes for an adrenaline-filled location for their couple shoot, but I absolutely love how this gung-ho couple rocked (literally) their unusual setting.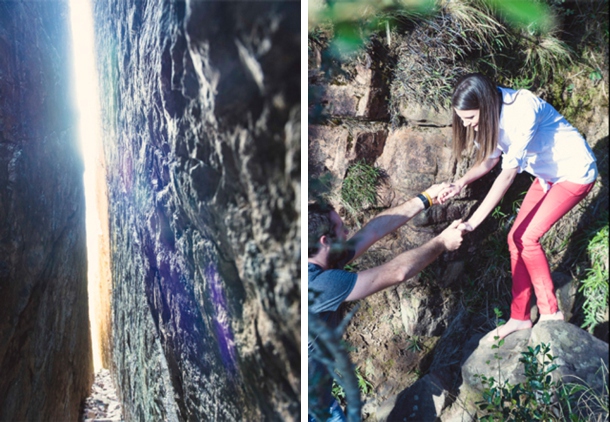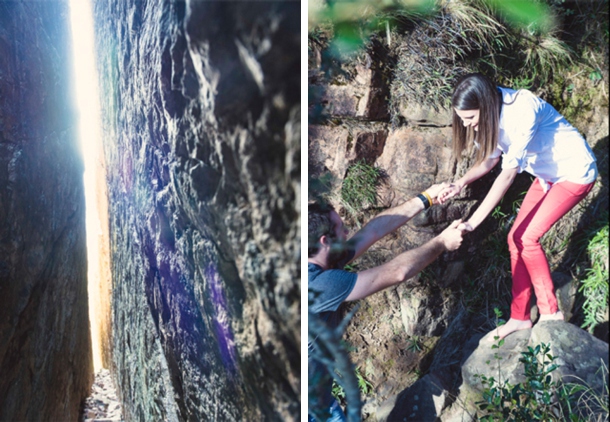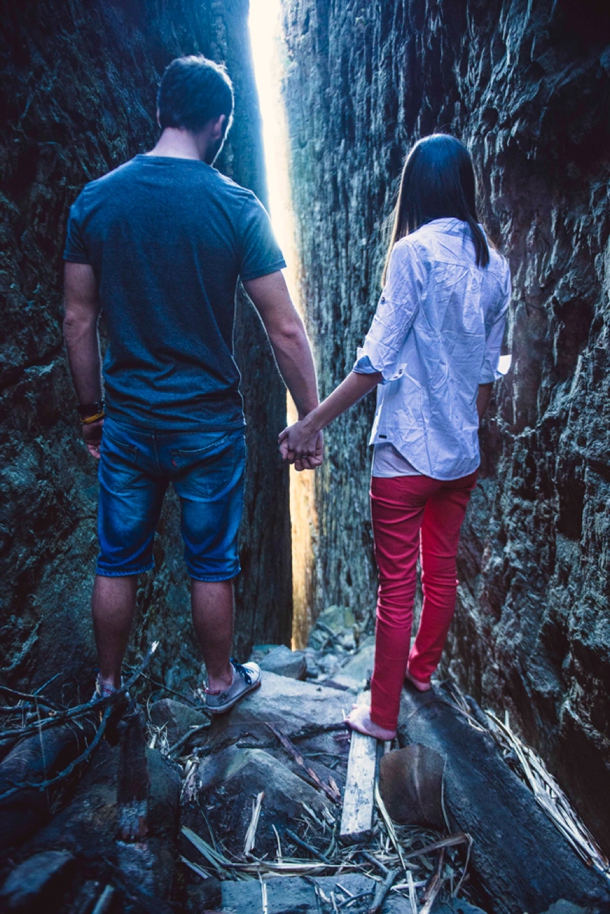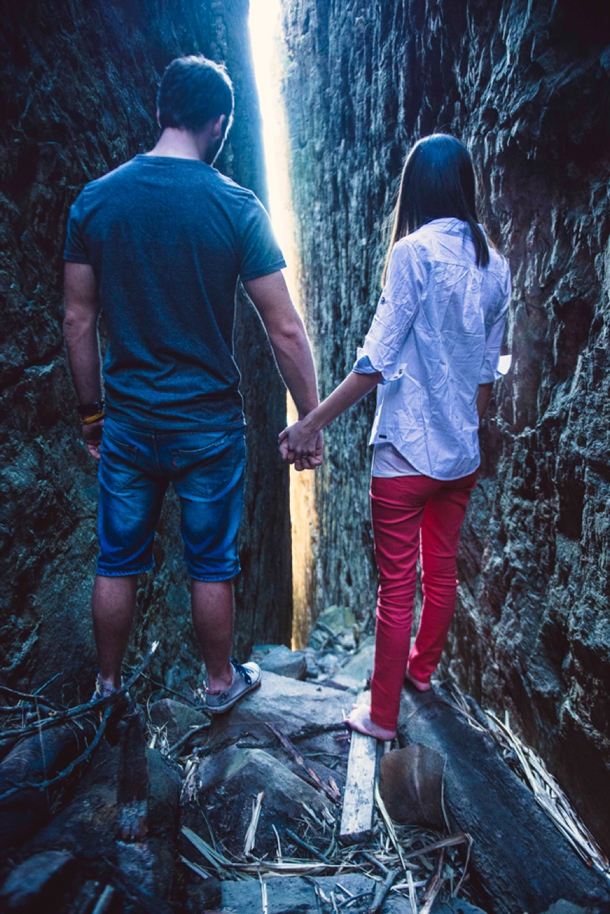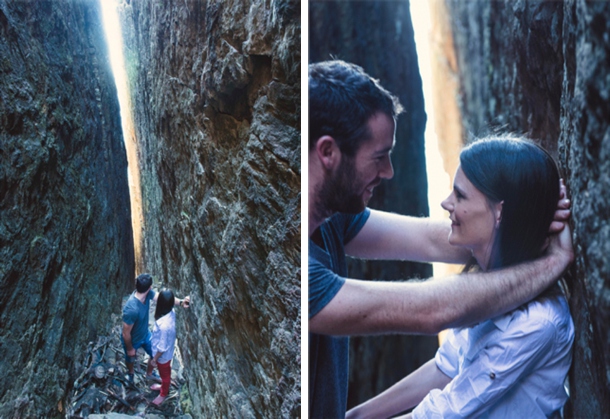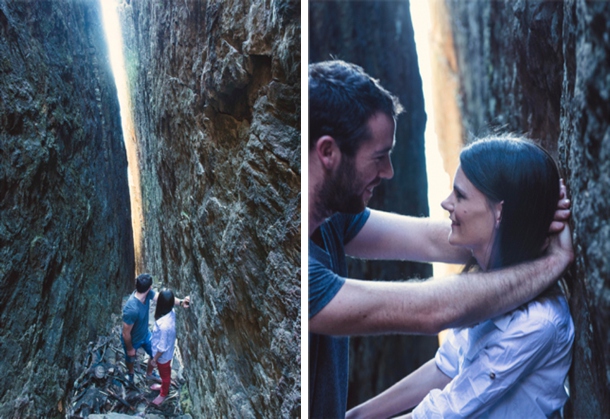 Here's some background from Kate:
The couple contacted me about doing their shoot on a upcoming Sunday, on which I happened to have planned to be home on my family farm – it all worked out perfectly as I wanted to try something different. Megan and her family had lived on the nearby farm with cliffs and views that overlooked the beautiful surrounding farms, so when she asked me to take her pictures, my immediate reaction and thoughts were of the having it there. The farm is known in the district for an amazing natural mountain "crack" as we call it. Many of our friends and family have hiked down and enjoyed this natural splendour, except me! As I had never been there before, I thought it would be a perfect time to explore this natural beauty and have a little fun with a special couple. Boy was I shaken when I arrived to find a vertical drop of about 300m which we had to climb down into, to take some of the pictures! Luckily Megan and Andrew were up for anything and laughed and giggled the whole time, making it so relaxed. We finished off above and around their old deserted farm house.