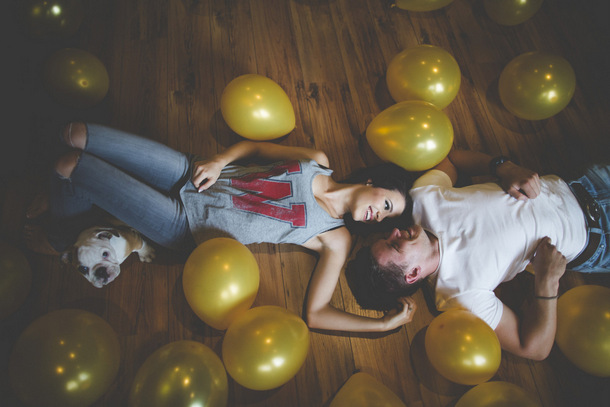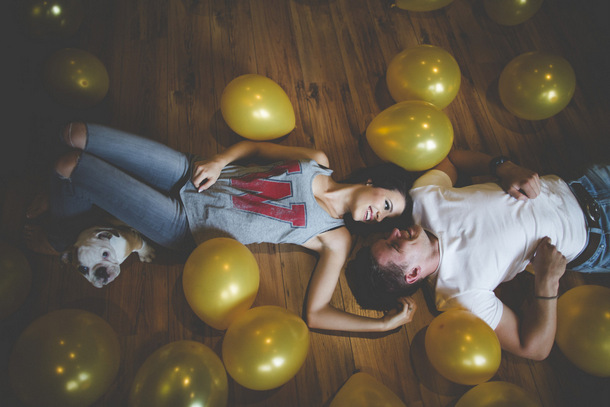 A little while ago I wrote a post on styling your engagement session, but after seeing today's shoot, I reckon all I needed to say was: fill your house with balloons, and bring a puppy. Because OMG this is the cutest e-sesh I have ever seen, and I won't lie, it's partly down to the extreme adorableness that is Rouxnette and Johan's bulldog. Just look at THAT FACE. No seriously, look at that it. I want to kiss that face off. But apart from the sweetest pup, what I really love about this engagement shoot is the way that the couple decided to make it as relaxed as possible, inviting photographer Stefan Louw into their home and their everyday lives, and just adding that touch of gorgeous whimsy with the balloons. It's perfect. (PS And if you're loving Rouxnette's style as much as I am, be sure to check out her Gauteng wedding co-ordination business, Bona-Fide Events.)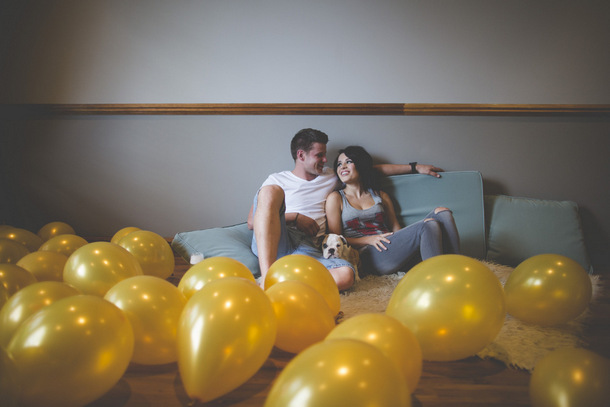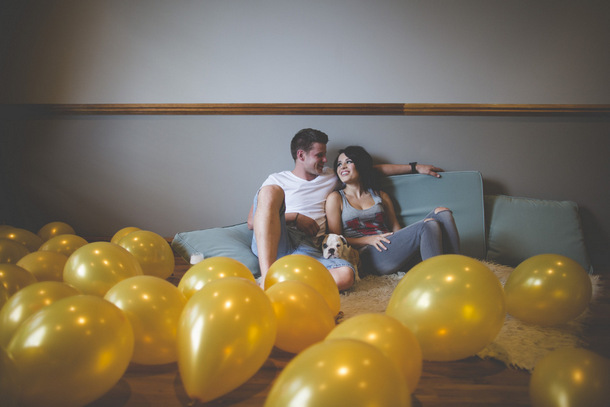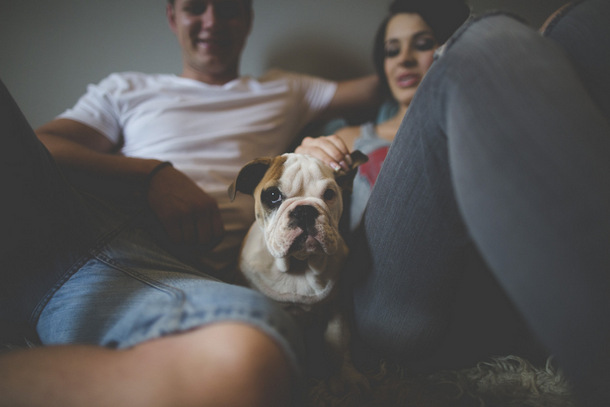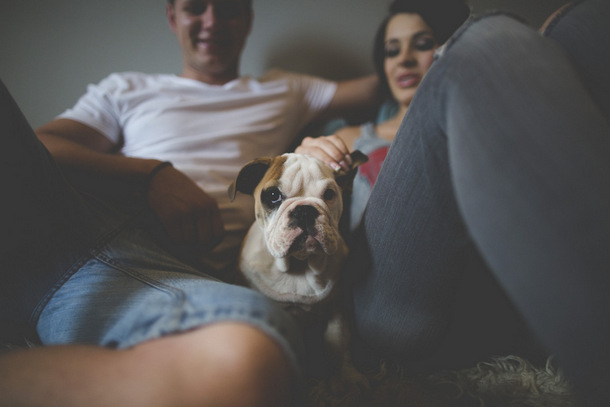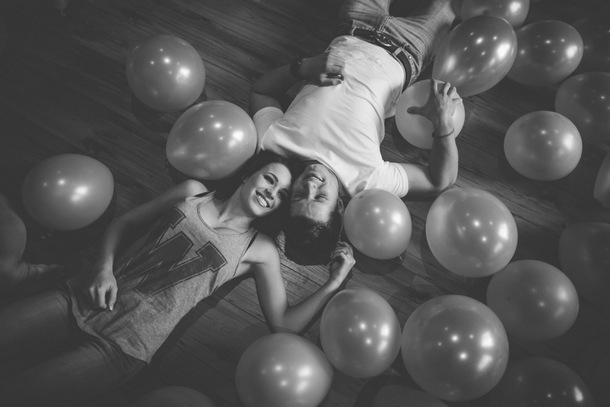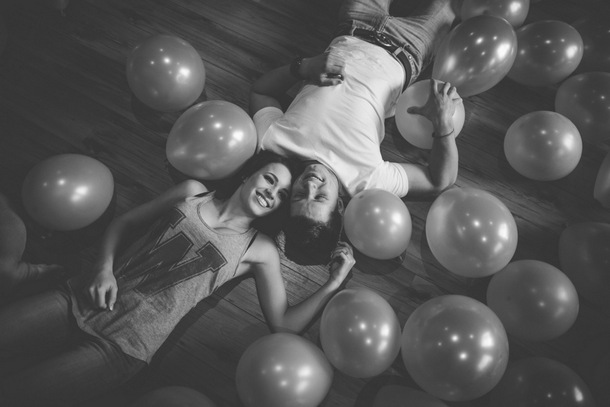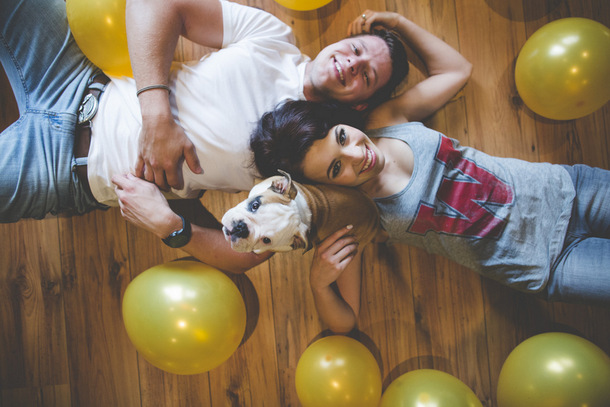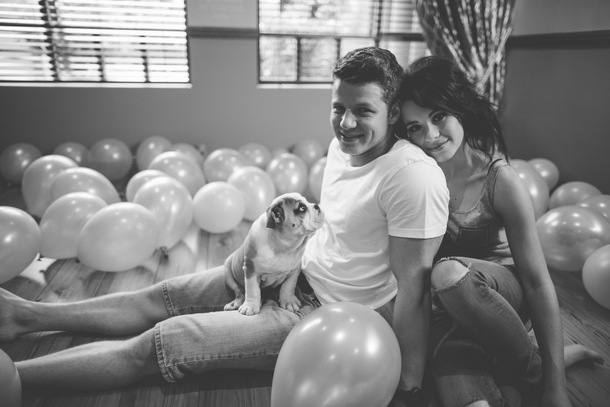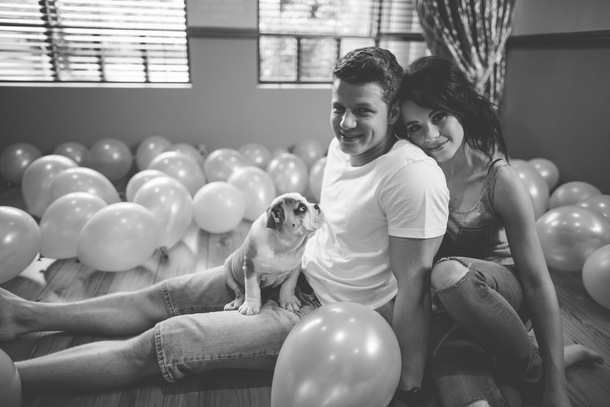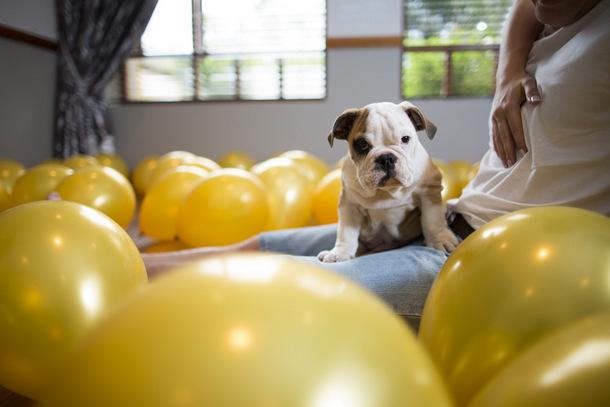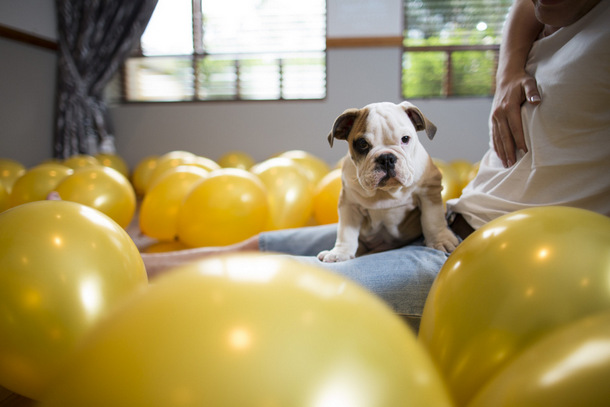 Some background info from Rouxnette:
It wasn't love at first sight. For years we walked past each other! We had mutual friends and occasionally did that awkward 'how have you been?' conversation until one day, when he revealed his very likeable dimples. Those dimples gave me stars in my eyes, and we started dating after our high school graduation. Six very happy (and sometimes not so happy) years later, we managed to save up enough money to have our first travelling experience together. As Johan is the biggest history fanatic, he has an immensely large love for Rome, Italy. I couldn't resist, so soon we were headed there! We had the absolute best time exploring the city and experiencing the Italian culture and cuisine. On one very rainy evening, we decided to do a little sightseeing at night. While having our gelatos and running from one dry spot to another, we stopped at an historic castle. He went down on one knee and from there everything was a blur. I can only remember staring at my hands for the rest of the trip – he knows me well and really exceeded all expectations!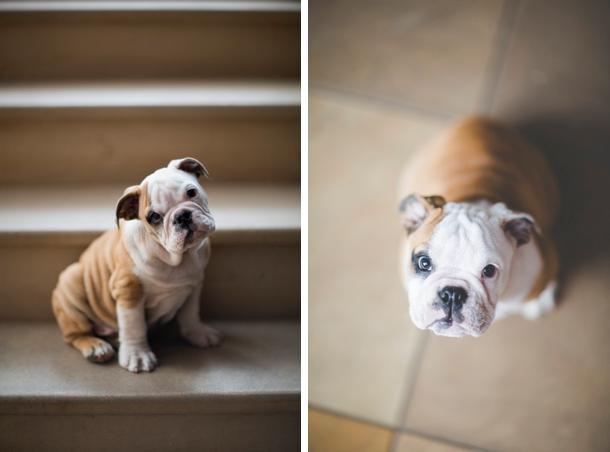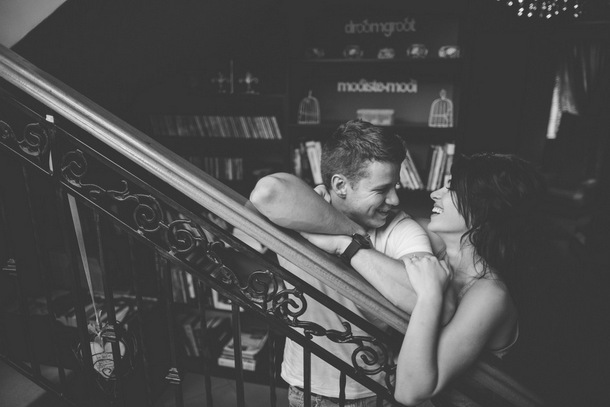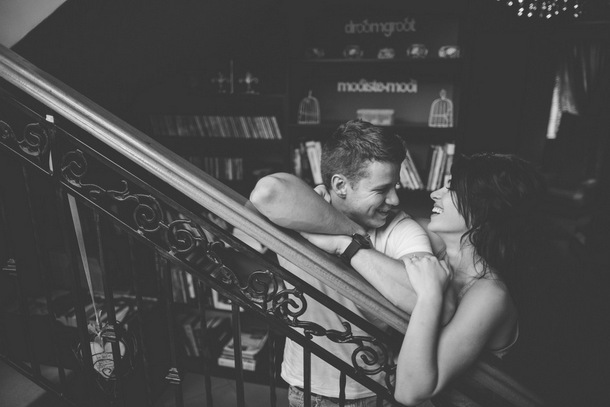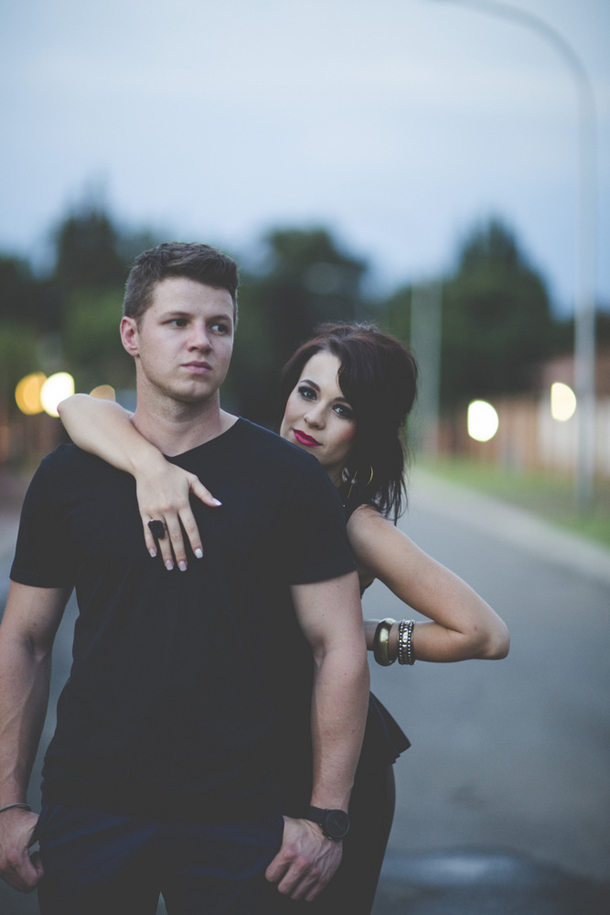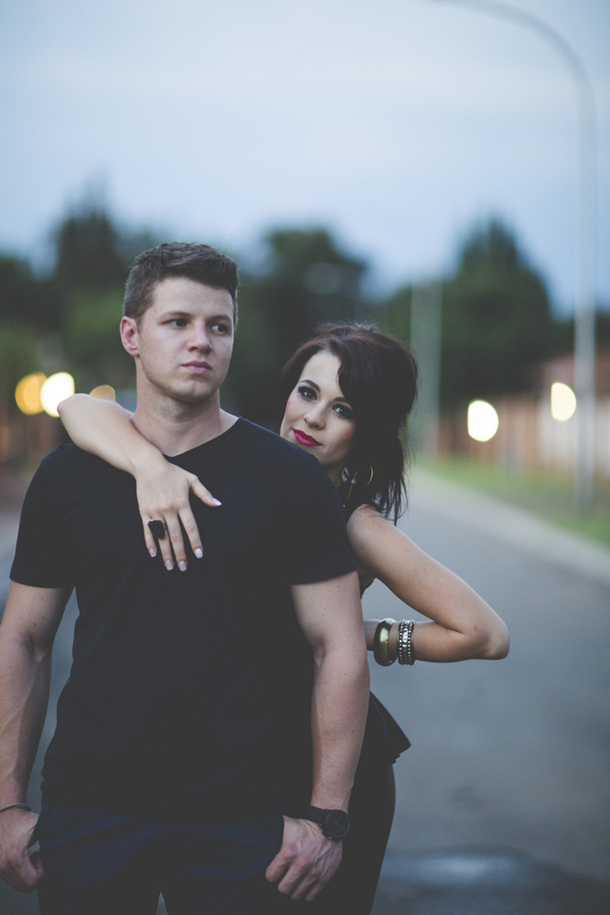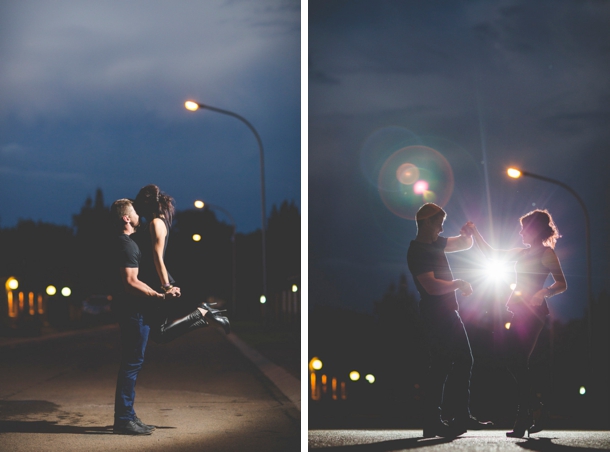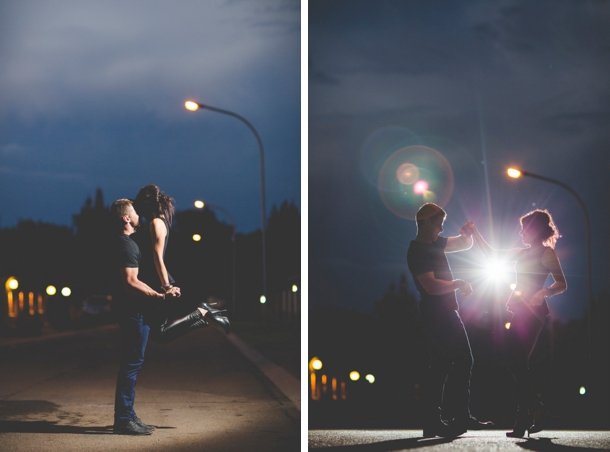 SERVICE PROVIDERS
Photography: Stefan Louw from KoringKriek Photography | Concept creation and balloon fanatics: My team at Bona-Fide Events | Hair & make-up: Esmerelda van Wyk (Bona-Fide Events' in-house hair & make-up artist)