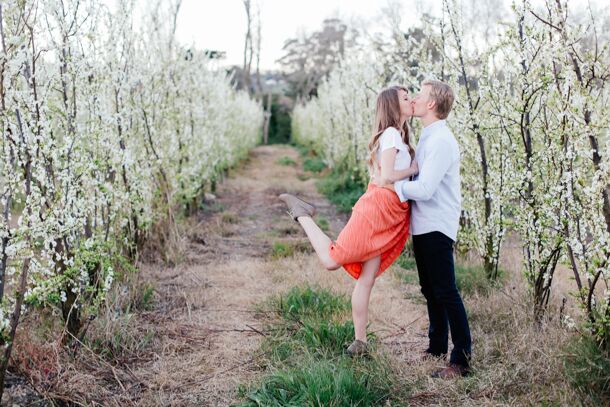 It's that time of year when lots of you will be planning your summer engagement shoots (something I wholeheartedly approve because trust me, you are going to want a chance to get comfy in front of a camera!). That's all good, but one of the questions I get a lot from readers is: what in the name of Beyonce's extensions do I wear? Now, I'm all for spontaneity and comfort, but this is one thing you definitely want to put some thought into. So like a good bestie (because we so ARE besties now, right?) I've put together 10 top tips to get you started. And even better, I've rounded up four fab engagement shoots from the lovely Migneon Marais of Pritti to show you how it's done. The best part is that none of the four couples we're featuring were specifically 'styled' or told what to wear for their shoots with Migneon, but in their own ways, each nailed the subtle details that turn a pair of outfits from drab to fab in front of the lens.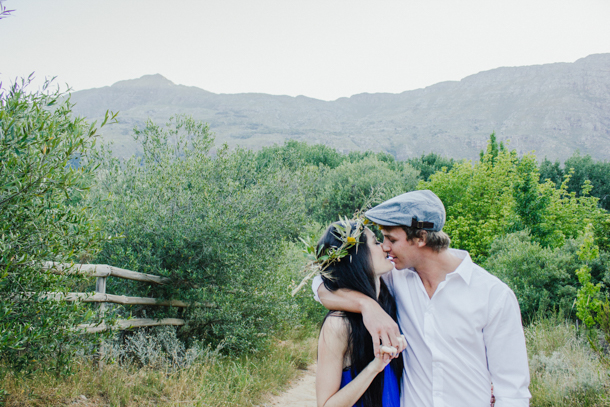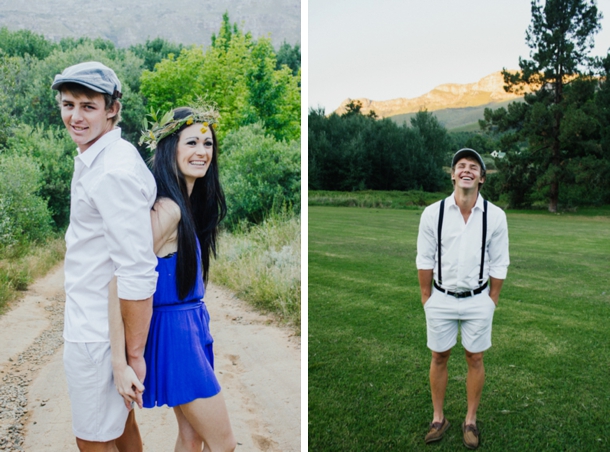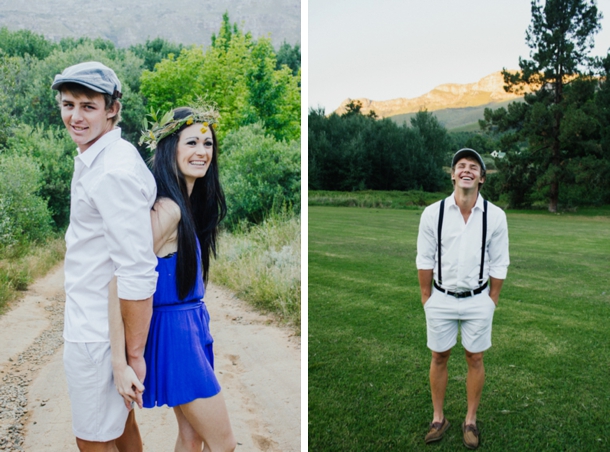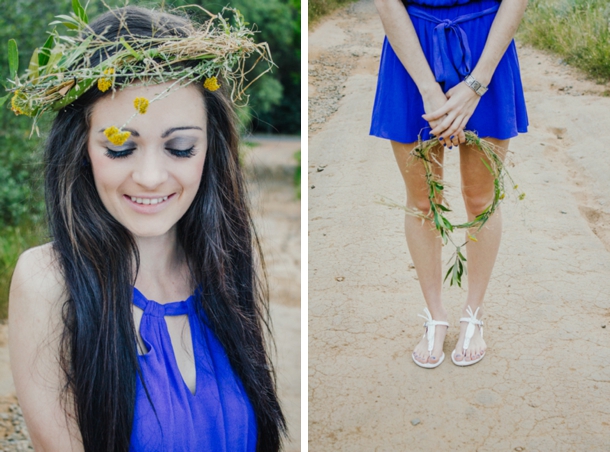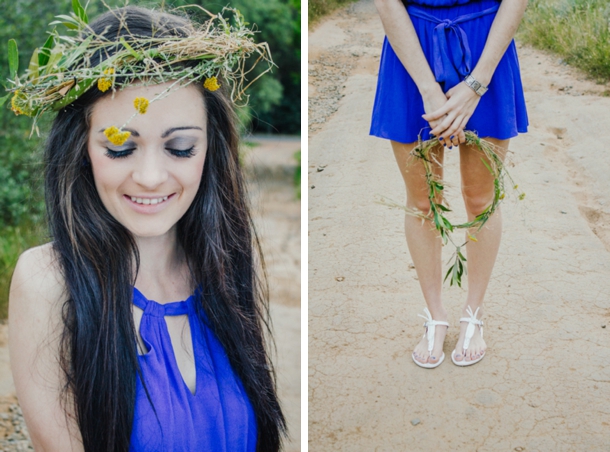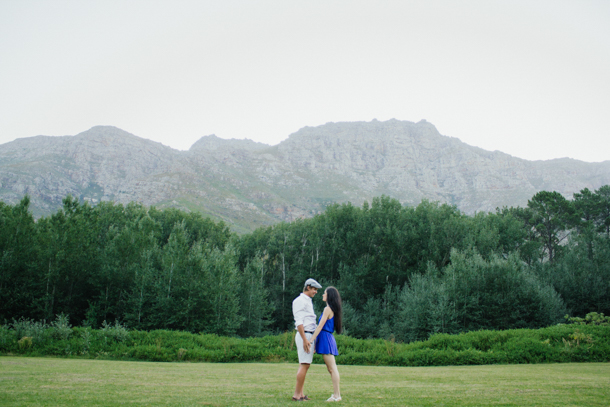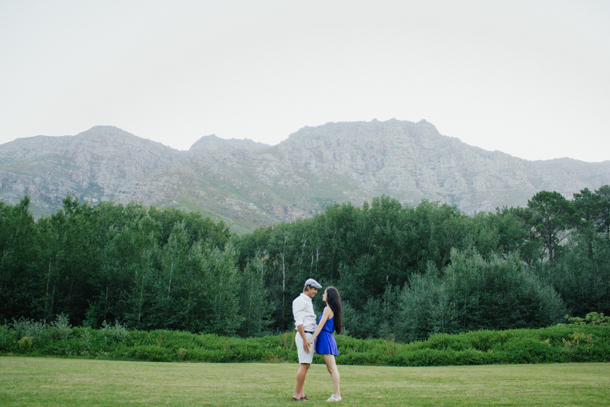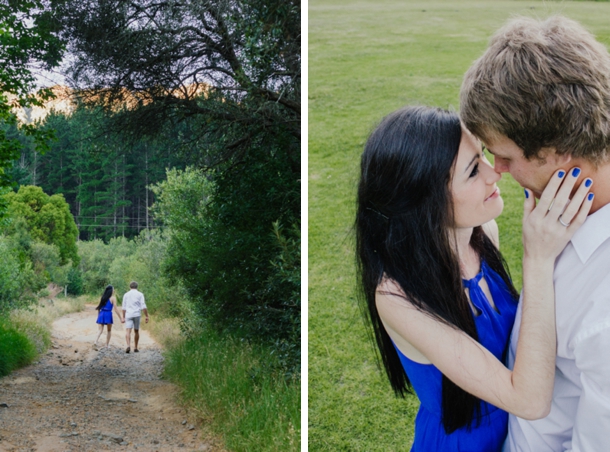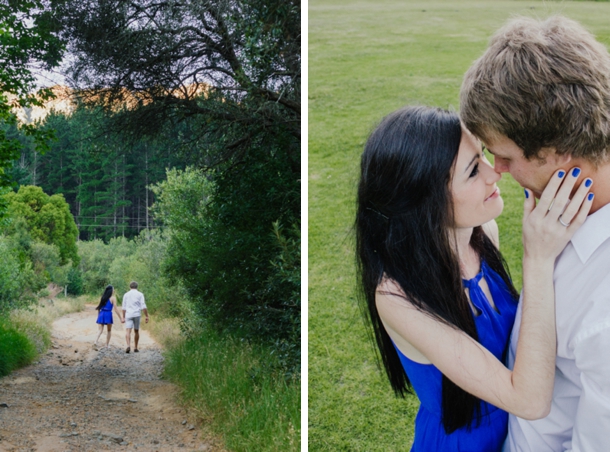 1. Co-ordinate, don't match
One of the biggest style errors couples make is to go too matchy with their outfits – after all, you want to make sure you look good together, right? But the key is co-ordination rather than straight out matchiness (and definitely don't wear the same outfits). You'll definitely want to wear outfits that suit the same general mood and level of formality (you in a ballgown, him in shorts is an emphatic no). The colours, textures and patterns should work well together, but not to the extent of having him wear a bow tie that precisely matches the colour of your dress, for example. All the couples in this post co-ordinate well, but their looks are different enough to be interesting to the eye, and that's what you're going for.
2. Wear colours & shapes that suit you
Obvious, yes? But you'd be surprised how many people choose something ill-fitting or in a colour that washes them out for pictures they later regret. There may be an item or a look you love in everyday life, but if it doesn't totally flatter you, leave it at home. Remember, you'll be photographed from every angle. This is a good time to take advice from those columns on good looks for different body types, or to go shopping with an honest, fashion-conscious friend. Another thing to bear in mind is that the loose, flowy clothes that might hide a few lumps and bumps and feel great in everyday life might look like a sack on you in photographs – fitted clothes are often better in photographs. Try on your outfits ahead of time and make sure that you feel comfy, but that you also look your best, and keep light in mind too (is that white dress see-through in direct sunlight?).
3. Keep it personal
Props have become a huge thing in engagement shoots over the last few years, but the best ones are those where the setting, theme or props have a personal meaning for the couple and help to tell their story in some way. Shoot in a place that's special to you, where you had your first date, or that represents you as a couple. Base it around an activity you like doing together – even something as simple as cooking something at home. Just make sure it's YOU. For example, I must have seen a hundred picnic engagement shoots, but the ones where the couple look like this is something they enjoy and where they're clearly having fun shine through.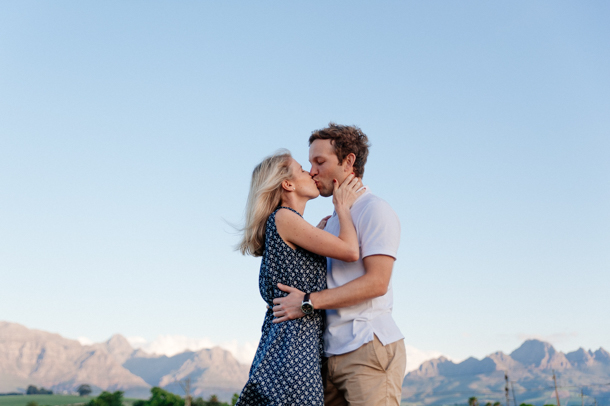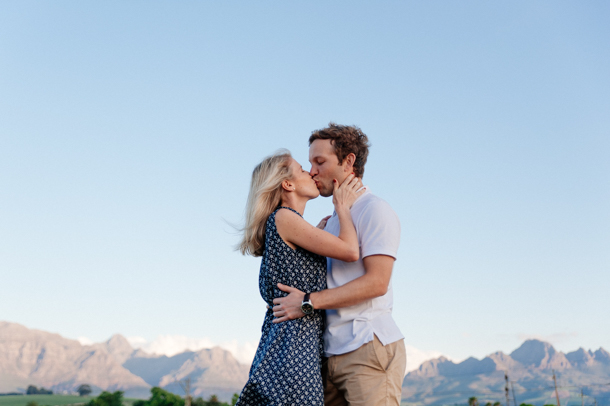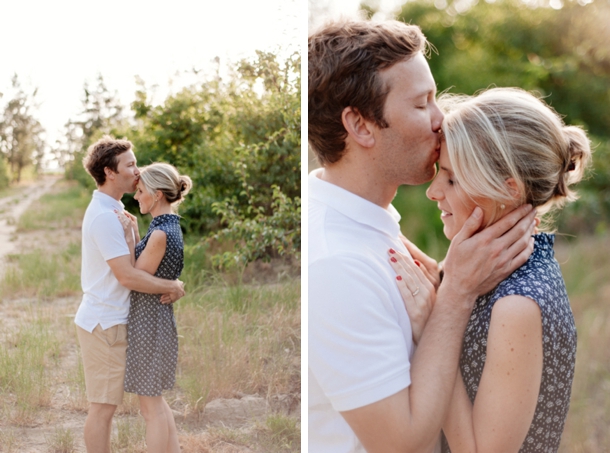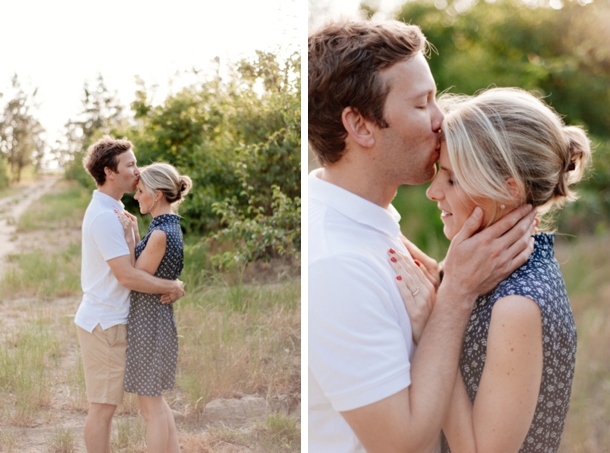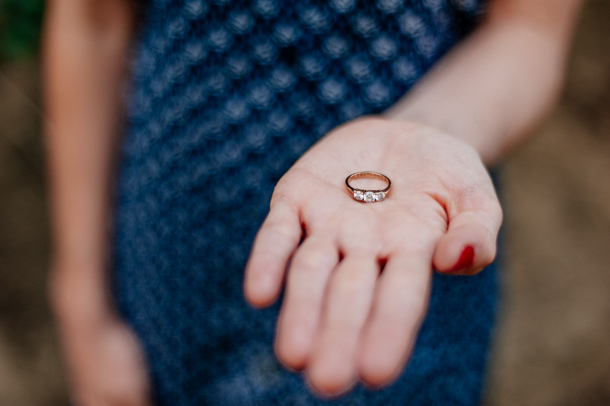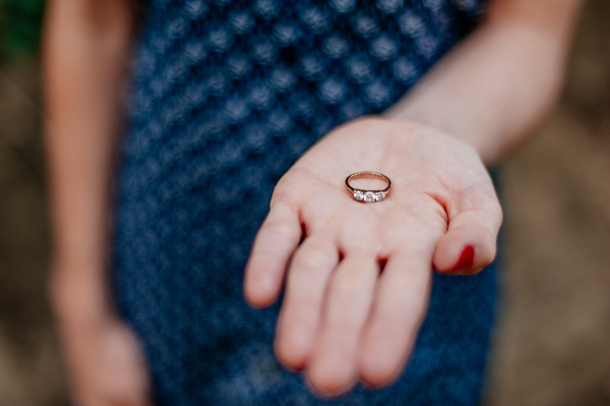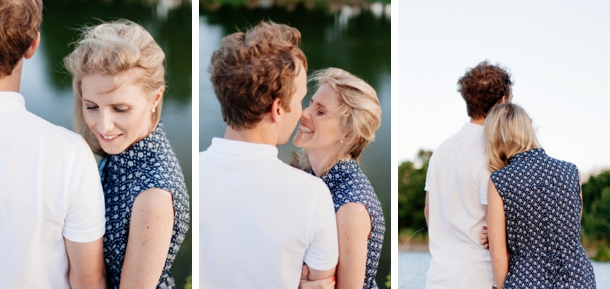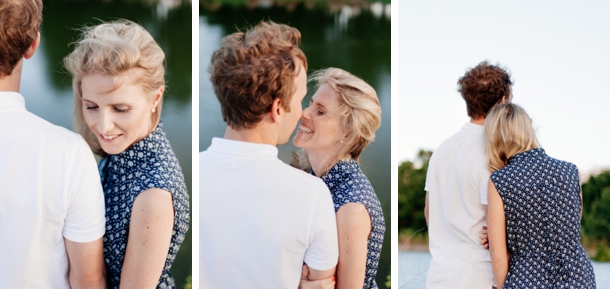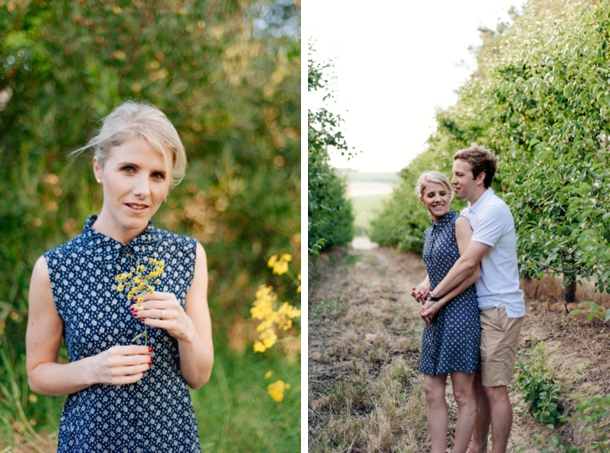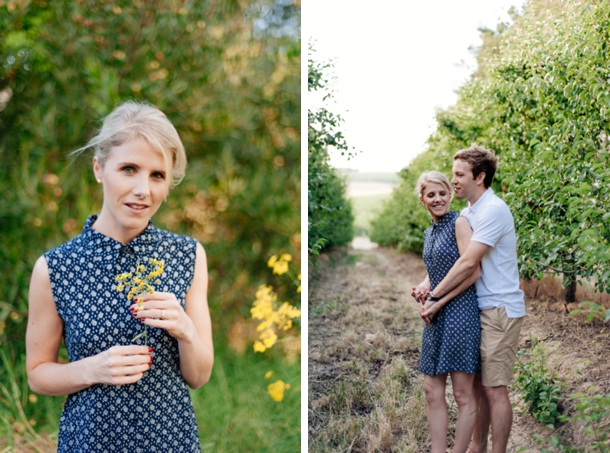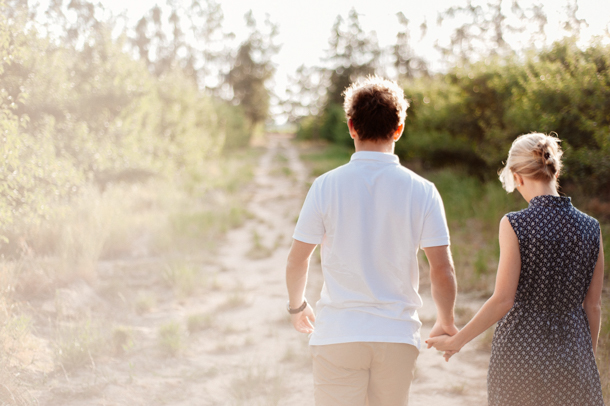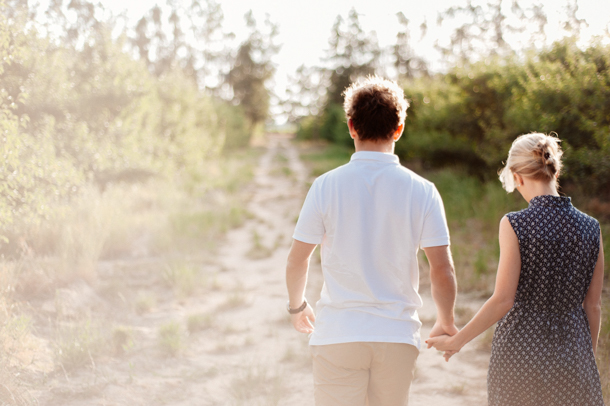 4. Don't forget your hands!
There's a good chance that at least some of the pictures will focus on your engagement ring, and guess what, they'll take in your hand as well. The camera picks up every little detail, including chipped polish – not really something you want to remember forever. Same goes with peep-toe shoes or sandals. Get a mani/pedi and polish your ring until it sparkles!
5. Layer & accessorise
You might decide to do one or more outfit changes during your session, but a great way to achieve a variety of looks is by simple layering or changing up your accessories a bit. Plus, layers add depth through the camera lens, and interesting textures or shapes create a focal point for the eye. For example, in the pics below, I love how the bride-to-be has popped a gorgeous patterned jacket over a simple top, and later in the post you'll see how a hat can add an extra little something something to a relatively simple outfit. Sparkle is another thing that photographs well. But as with the props, if it's not YOU, don't do it. You'll almost never find me in a hat, so wearing one in a shoot would just be weird for me. Now a scarf or a chunky necklace, on the other hand… ;) On the other side of the coin, there are some don'ts: tiny, busy prints, thin lines, and very loud prints all look pretty rubbish on film.
6. Don't be afraid of bold colour
I'd go so far as to say that a pop of colour is a must – again, it draws the eye. You can include it in a block through the colour of your dress, or even in your makeup – in the pics below, I adore the way that the red lip and nails stand out against the blue palette and the neutral beach background, and in the first and final shoots in this post, the electric blue/coral of the dress/skirt looks amazing against the simplicity of the groom's outfits.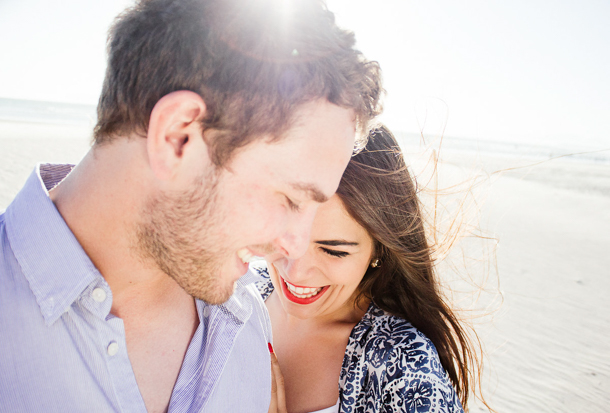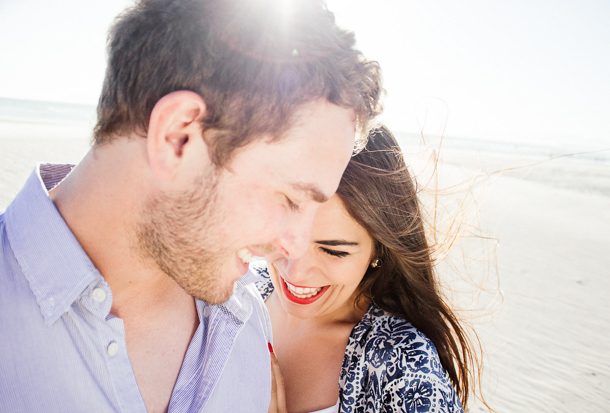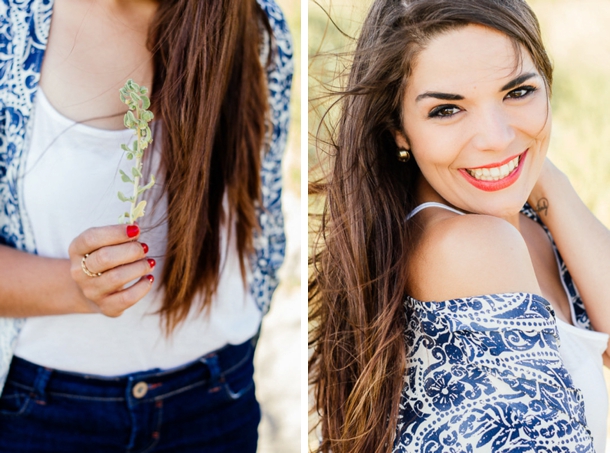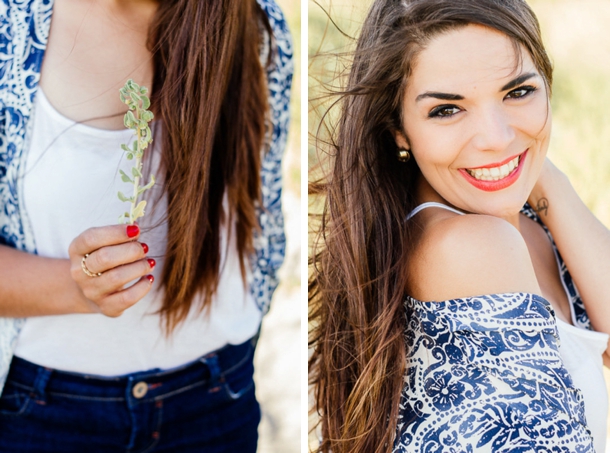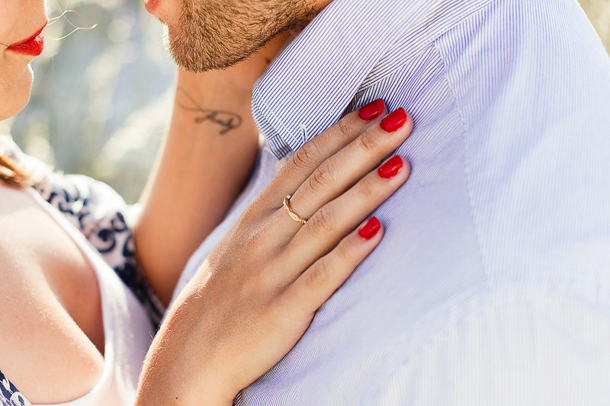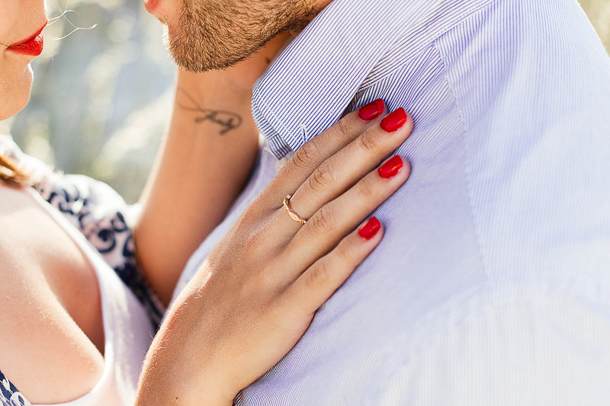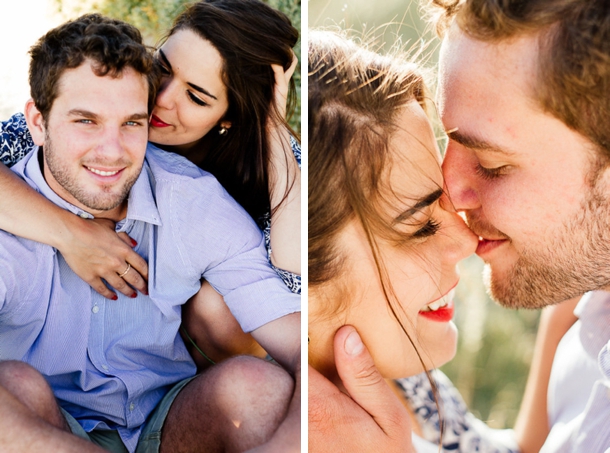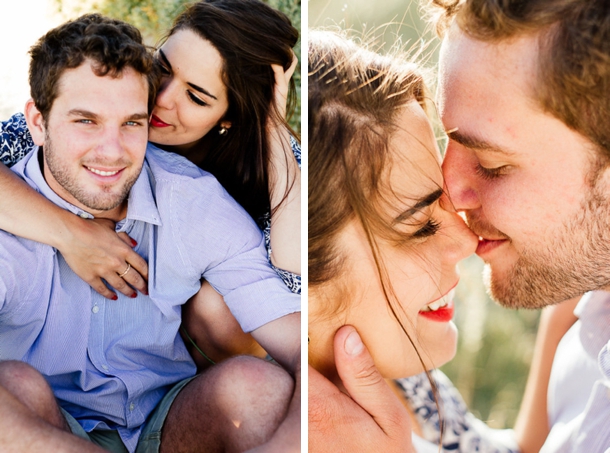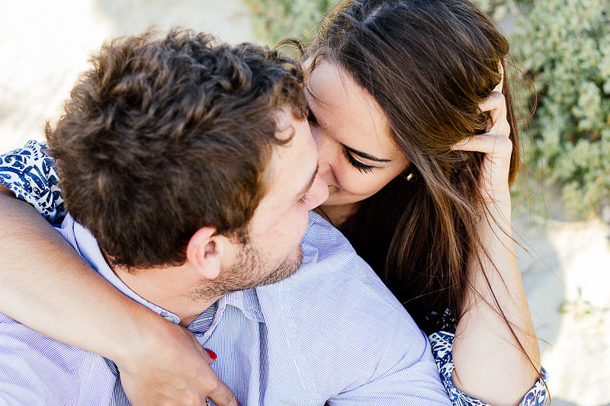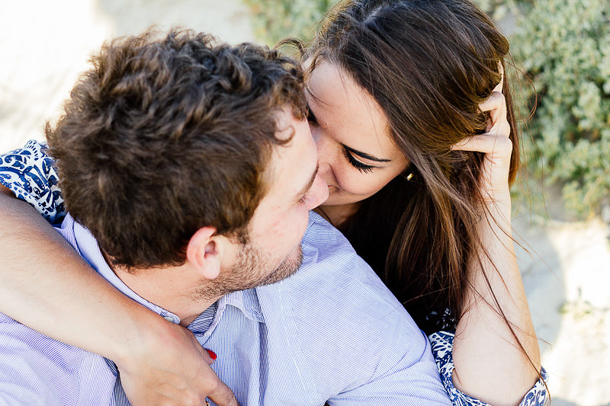 7. Mind the basics
Again, this should go without saying, but it can be easy to overlook. Make sure your underwear is well-fitted and not visible (stray bra strap in your e-shoot photos, not sexy). Bring along some eye drops. Wear shoes that you actually CAN wear in your shoot environment (and take the labels off the bottoms). For the guys, make sure that you've had a good shave (if that's your look, of course!) and that you have everything you need, like belts, cufflinks, shoes, etc. Again, don't think that the one scruffy detail you can get away with in everyday life magically won't show up in your pictures. It's all in the details.
8. Keep it classic… and classy
There's nothing wrong with wanting to look fresh and contemporary, but anything too trendy and you'll be cringing at the pics in five years' time. Err on the side of the classics (and no, that doesn't mean jeans and a white tee). Don't be afraid to dress up if you want to, or pull out that favourite piece you never get to wear. But whatever you wear, this isn't the time to bring sexy back. Teeny weeny skirts and acres of cleavage are another thing that'll have you hiding the album one day in the future. Just remember: your parents are going to see these photos. YOUR KIDS are going to see these photos. Don't ick them out.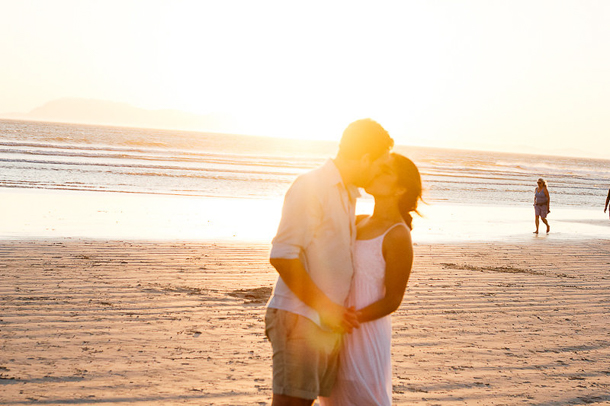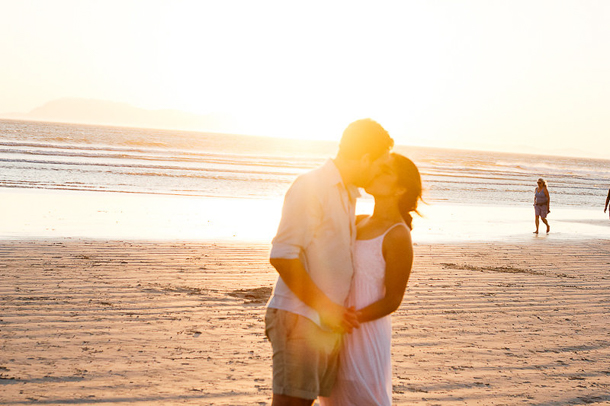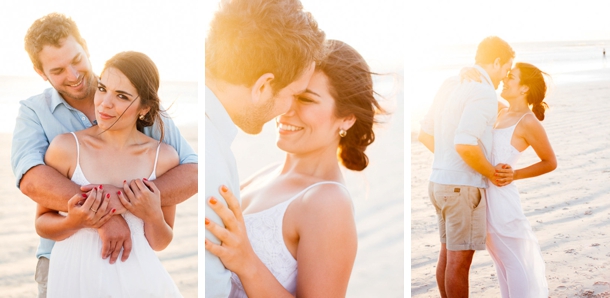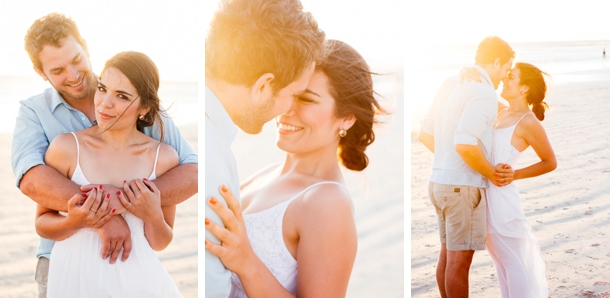 9. Consider your backdrop when you choose your palette
This is another really common mistake, but you really need to take the environment you'll be shooting in into account when you start planning your outfits, and that includes season and time of day. Having a complementary colour scheme will bring it all together.
10. Glam it up… and then RE-lax
I'd definitely recommend getting a pro hair and makeup artist involved if you can – apart from anything else, makeup pros are trained in creating photographic quality looks. Even if you do it yourself, it's worth investing time to make sure you look your very best. BUT (and it's a big one), when you get started with shooting, throw all of that beautifying out of the window. If you're worrying about your hair or your mascara, you'll look stiff in your pictures. Play together, have fun, enjoy each other's company. Because at the end of the day, it's love that really makes an eshoot beautiful.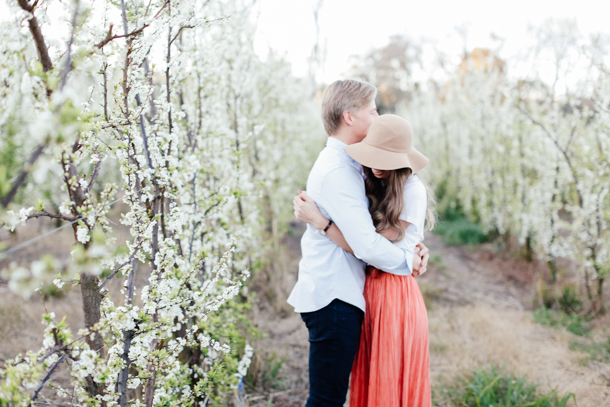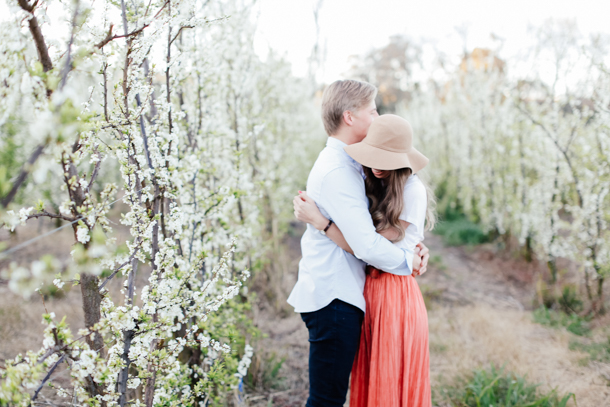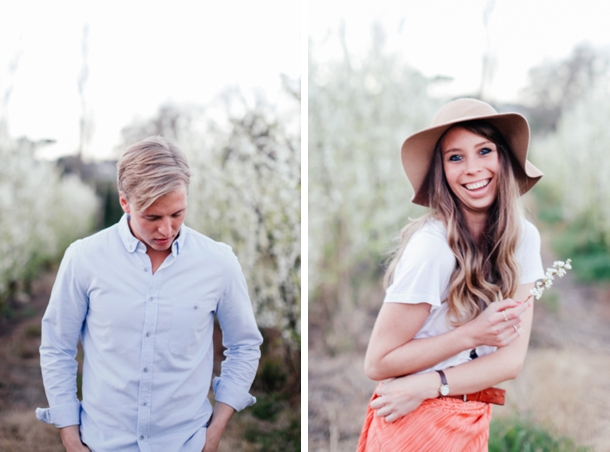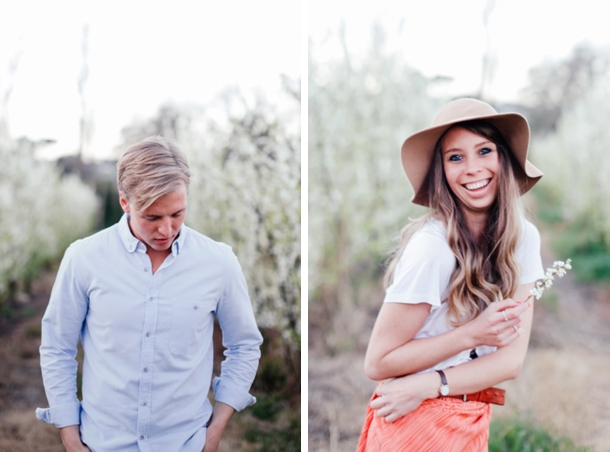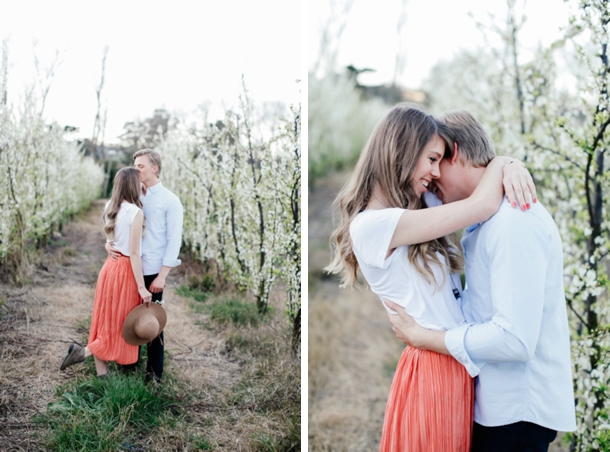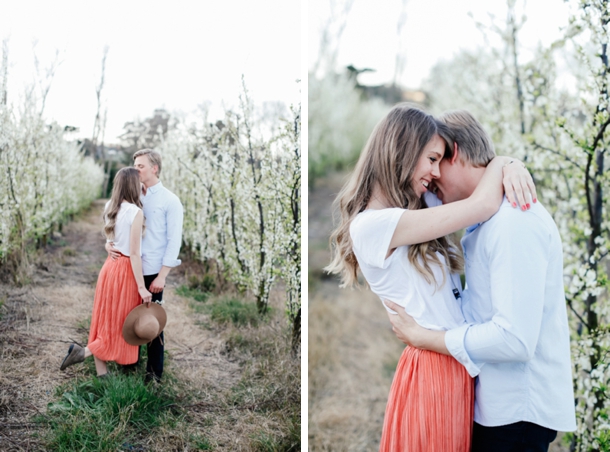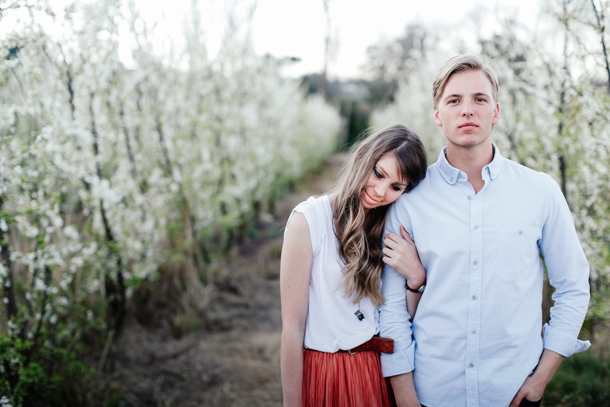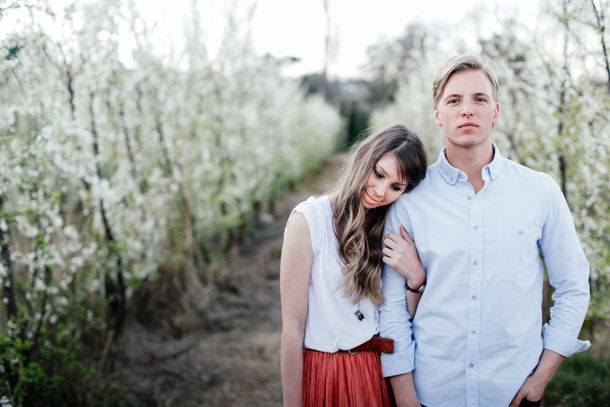 You can see more of Migneon's work on her website or Facebook page.