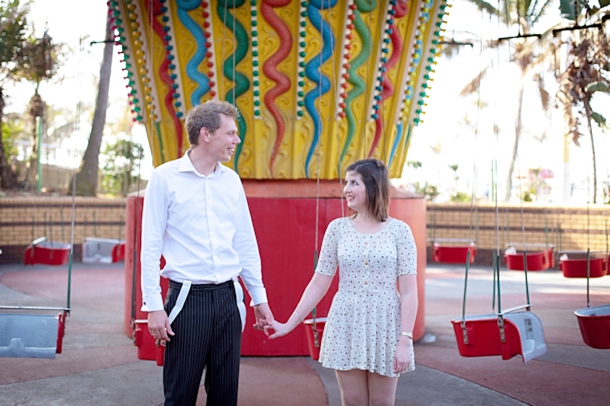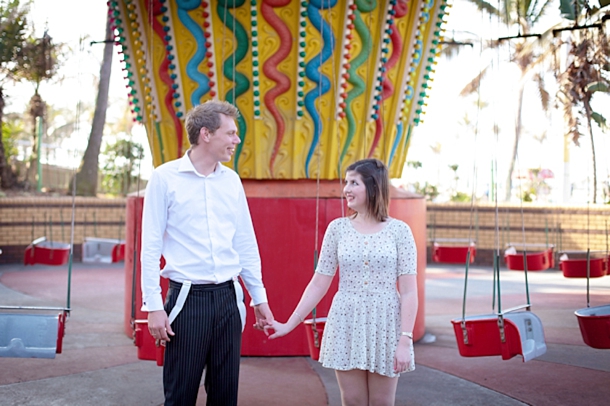 Boy do I ever have a story to tell you about this shoot! A few weeks back, I had an email from Christy-Lee Hosking of Pickle Photography, submitting a super cute styled engagement session on the Durban beachfront. And instead of passing on the how they met story herself, she asked the bride (Megan) to mail me directly. Which is serendipitous, because if she hadn't, I never would have noticed Megan's surname on her email. And if I hadn't known Megan's surname, I wouldn't have realised that she's my cousin. What! Yep, my cousin, and not even such a distant one either. Megan's grandmother was my grandpa's little sister, and while we've met once (a loooong time ago), I would never have recognised her. But here we are, connected. Isn't that cool? I know for sure that the grands are sitting up wherever they are, smiling about it. Anyway, this isn't just a cool shoot because of my small world story – in fact, as I said before, it is adorable, thanks to the styling of Sarah of Urban Lace and Christy-Lee's photography skills, not to mention the Durban Fun World backdrop. But Megan and Warren also have a really amazing story to tell about their journey to this point, and I couldn't be happier for them. They got married last weekend – congrats, cous! And a big thank you to Christy-Lee for sharing this shoot and bringing us together.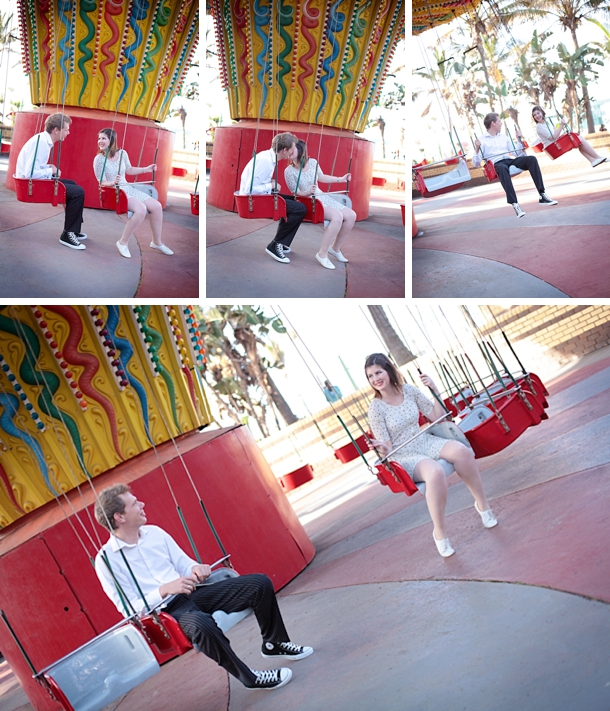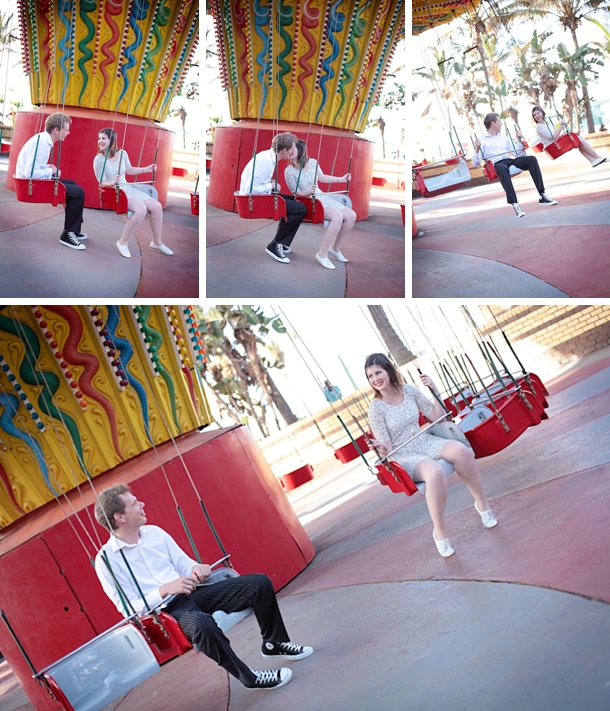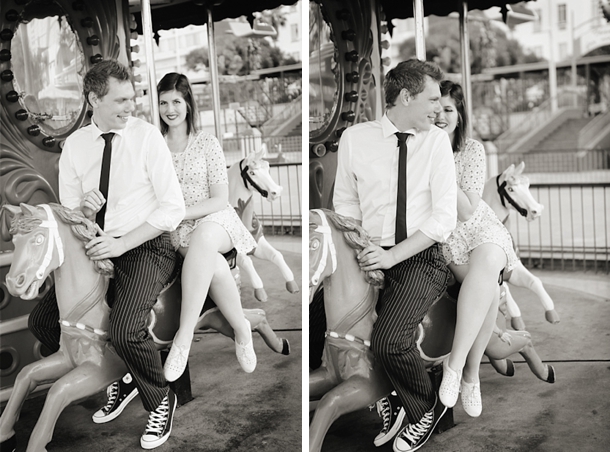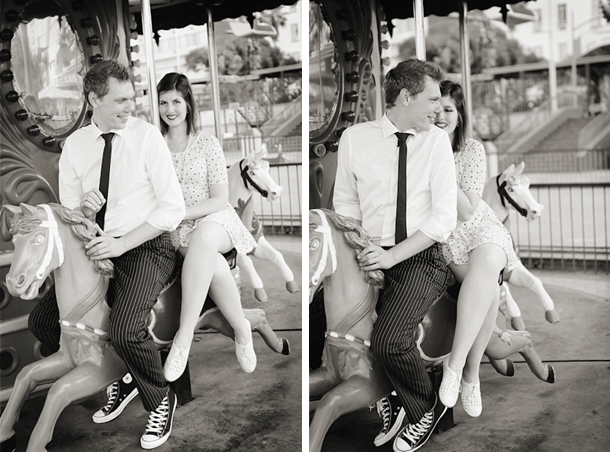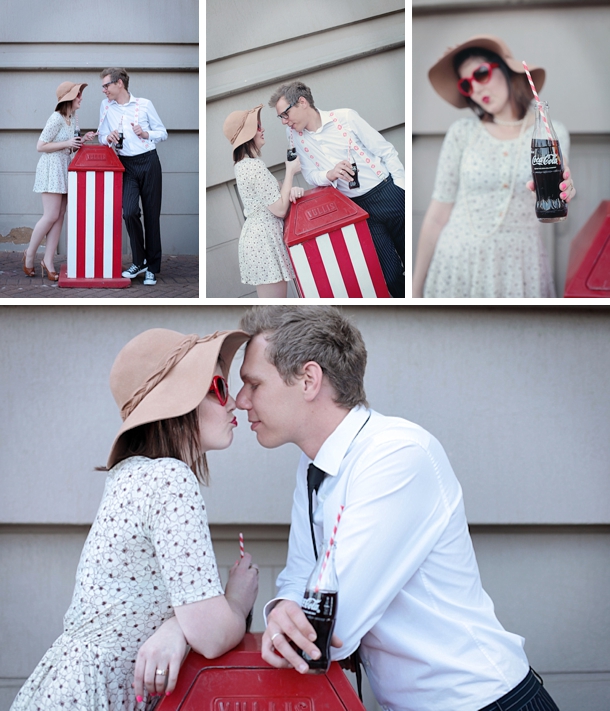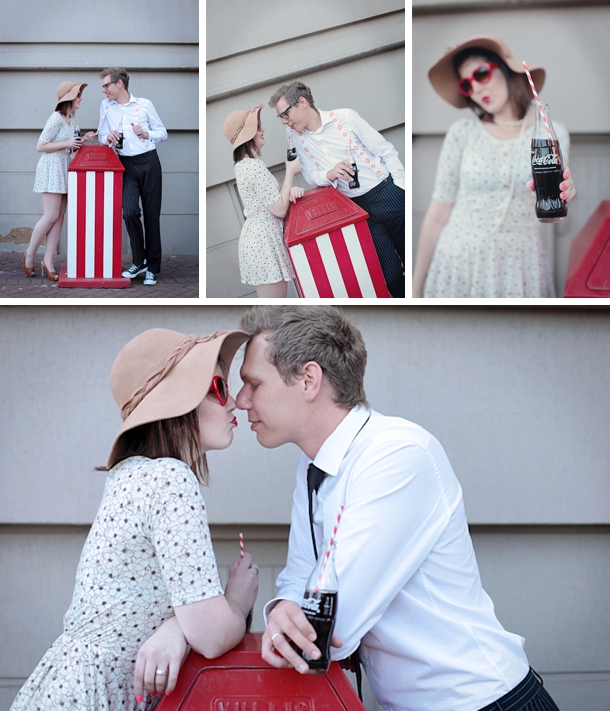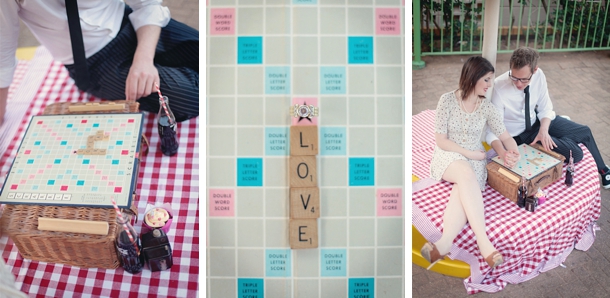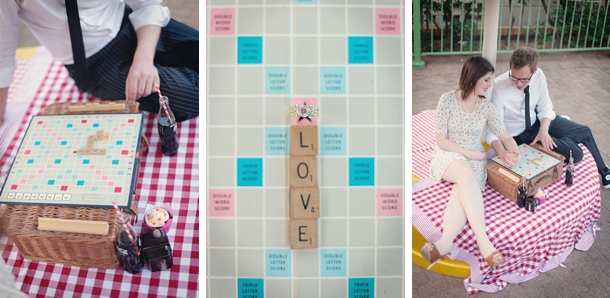 Megan's story:
We have a lot of mutual friends and one in particular had been trying to set us up for ages, but both of us had just come out of relationships and weren't interested in a blind date! We moved to Pietermaritzburg on the same weekend and got dragged out to a nightclub by separate groups of friends. I saw Warren at the bar and tried to get his attention for a friend – I eventually threw ice at him and that seemed to do the trick! We haven't been apart since that night. He used to come and visit me every day after work bringing me flowers, bottles of wine and delicious food – definitely worked hard for me and impressed me right from the word go!
About two months after we started dating, I ended up in hospital with extreme abdominal pain. It turned out to be very serious and I was rushed into ICU before having an emergency operation. I was in a coma for about a week afterwards and was told that I flat-lined. Warren was there for me the whole time – traveling over an hour every day to come and spend time with me, even though I wasn't aware of anything. I moved in with him as soon as I was allowed home and he took such good care of me – even having to clean my war wound! He has been my knight in shining armour and my absolute rock during everything. I couldn't ask for a better partner in life. Most guys would have run away and I would have completely understood. Instead Warren stood by me and helped me heal and stay positive.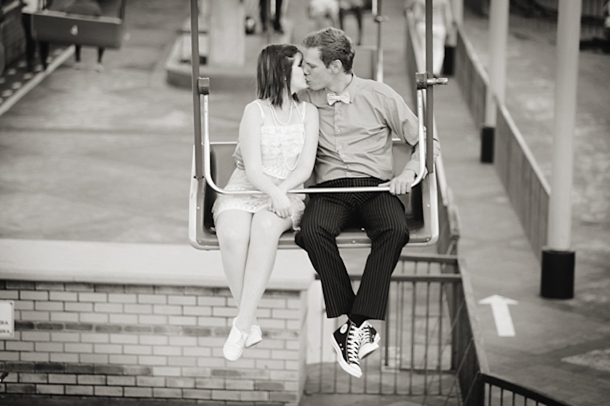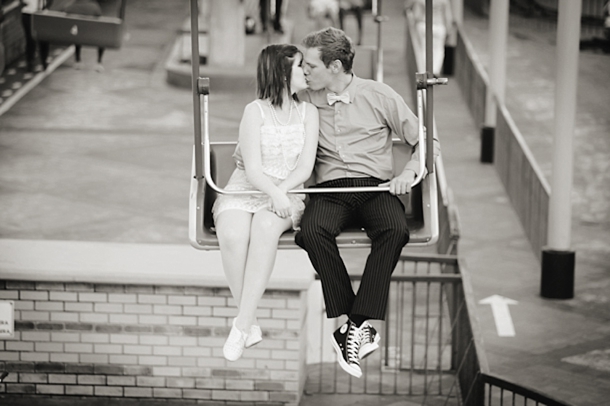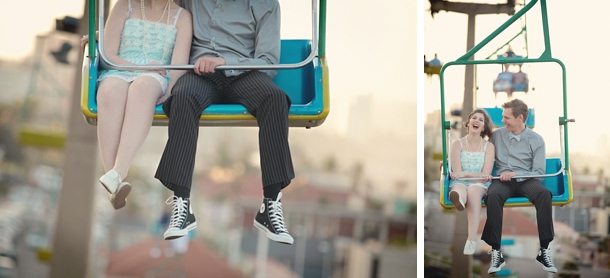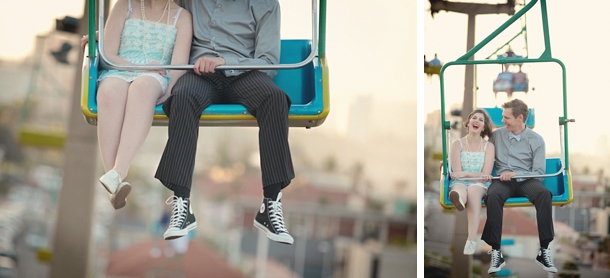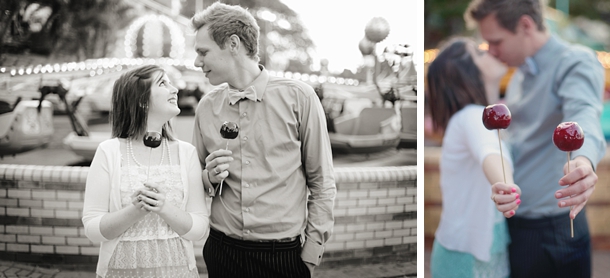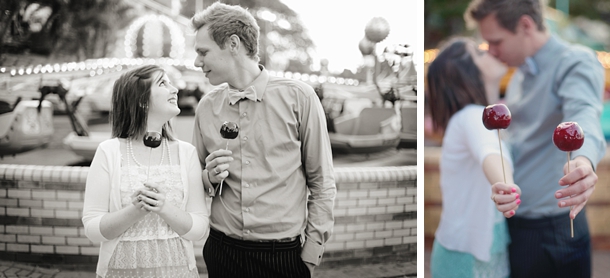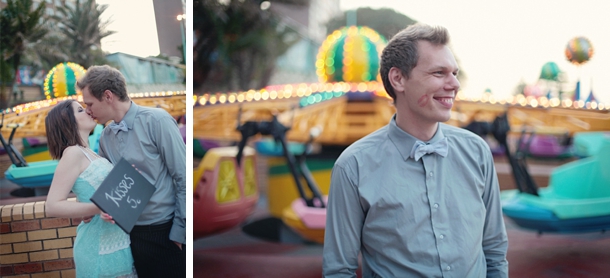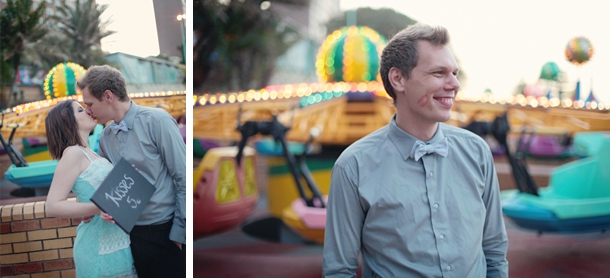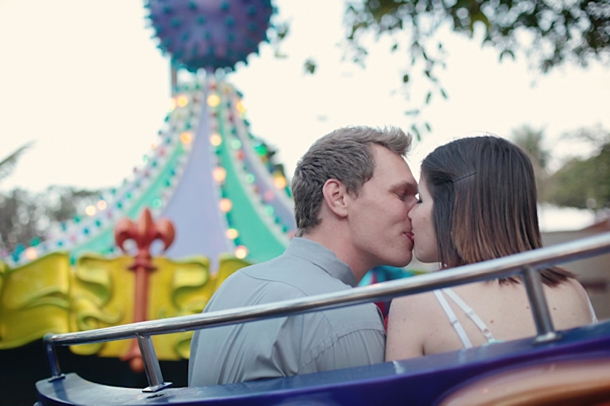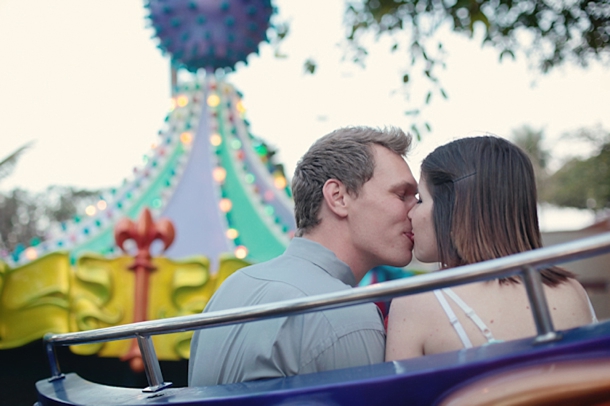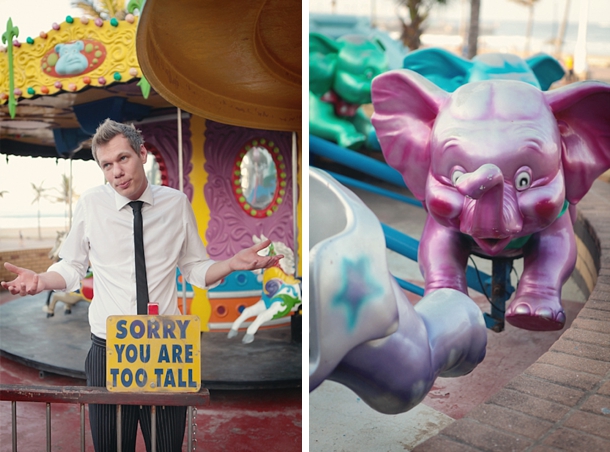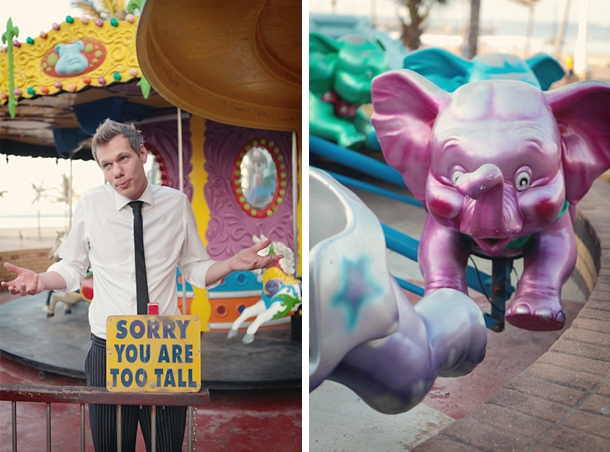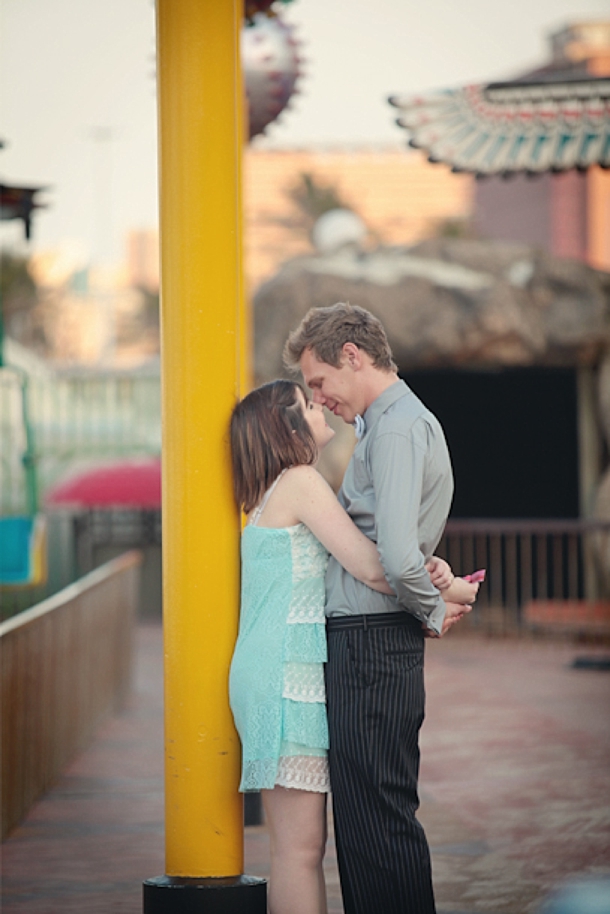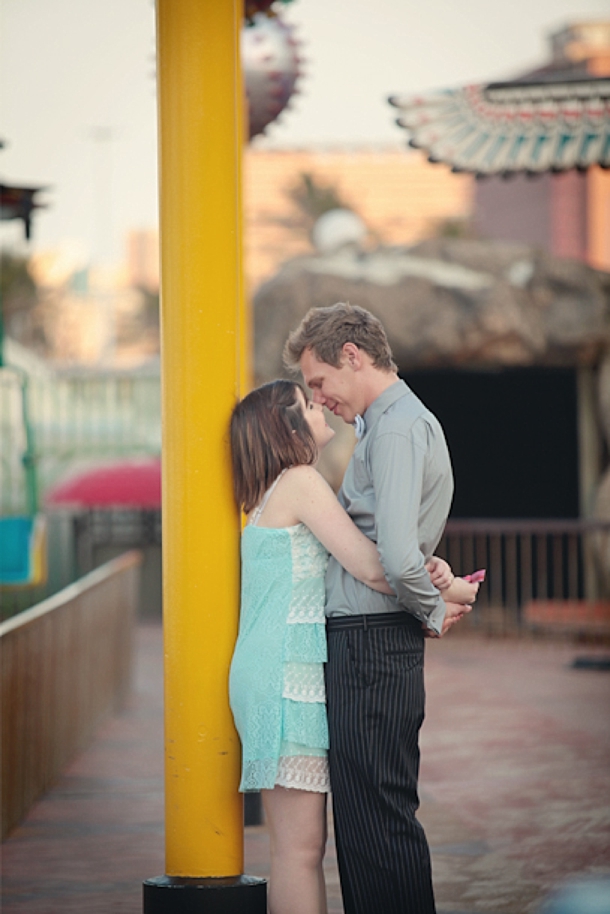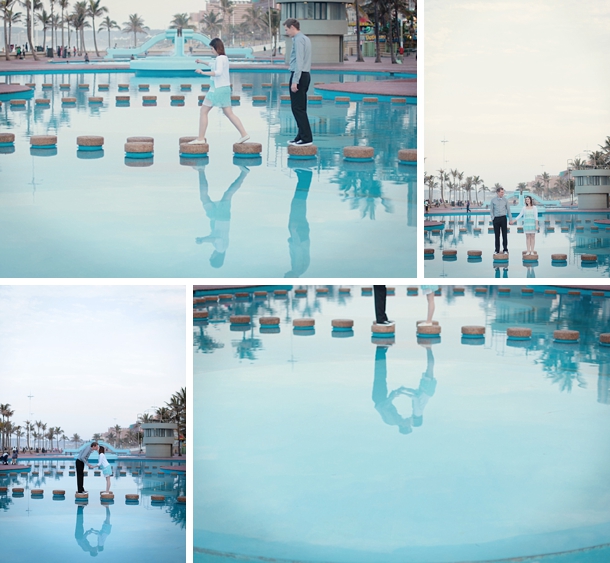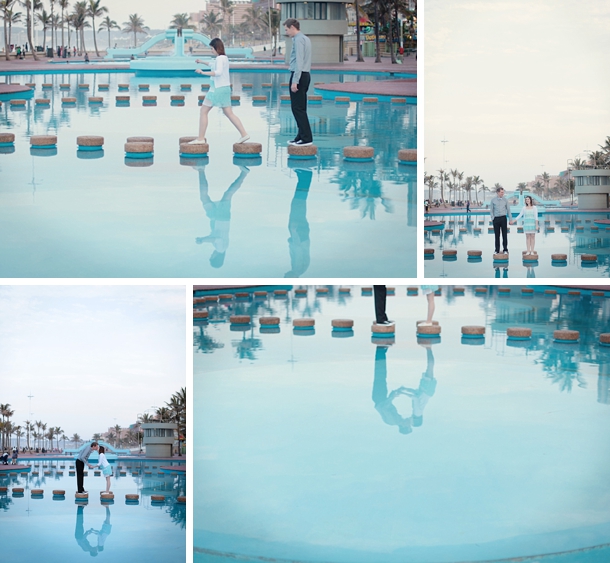 We had been talking for quite a while about getting married – he told me in the first week that he loved me and this was a huge thing for him as he doesn't say it easily at all. He asked my mum's permission in March (my dad passed away just before I was born so mum is the one in charge!) and eventually got around to proposing in June with my granny's ring. He woke me up in the morning and was being so sweet, just cuddling and saying the sweetest things. He then made me a delicious cup of tea and went to run me a bath. When I got out of the bath and was standing in front of the cupboard choosing what to wear, I could hear him walking up behind me. As I turned around he dropped to one knee, and I am not actually sure what happened from there as both of us were crying so much! I do remember him trying to put the ring on my right hand though and having to quickly swap hands!
I have fallen more and more in love with him every day. He is my true love, my soul mate and my best friend. I thank God every day for bringing us together.