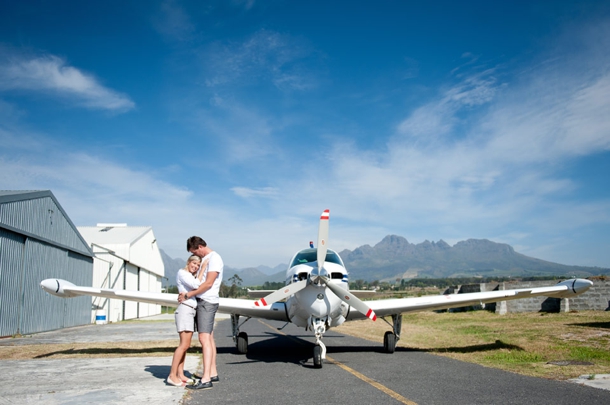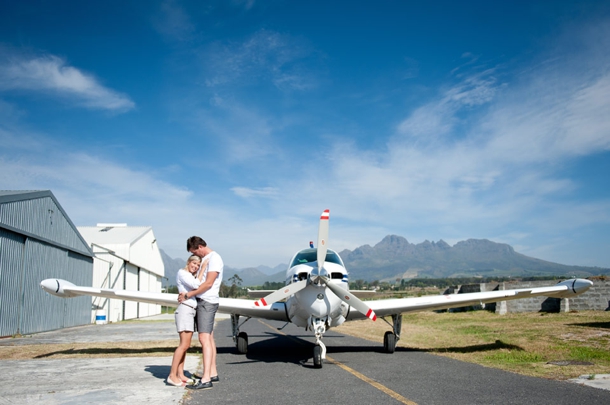 Hello lovelies! Time for an engagement shoot, and today's comes from the always delightful Cheryl McEwan. And you guys, it's a goodie. I think over the years I've been doing this, my favourite couple shoots are those where the couple are doing something a little different – but more specifically, where they're doing something they love, or visiting a place that has meaning for them. Which might be what makes today's shoot so cool. Then again, it might be the aeroplane. Either way, flying is something this couple love to do, and up in the air narrowly missed being the site for their engagement… I'll let groom-to-be Neno tell you his and Megan's story:
Megs and I only got together a whole year after our first encounter… I still remember exactly what she was wearing when she stole my heart.
I decided I would take Meg up into the air and ask the big question somewhere over the Franschhoek area BUT after weeks of carrying the ring around, the weather just would not play along, so I had to think quick. We have a special place on the Helderberg mountain we used to go to in the early days of our courtship as Meg was not ready to introduce me to her parents! I thought to ask her there, as it holds many happy memories for us. One Saturday I asked if she felt like an ice cream, knowing full well the answer would be yes! Meg loves ice cream! I said we should go up the mountain as we haven't been in so long, she thought that was a super idea. Once we were there admiring the view enjoying an ice cream, I got down on one knee and asked her to be mine forever.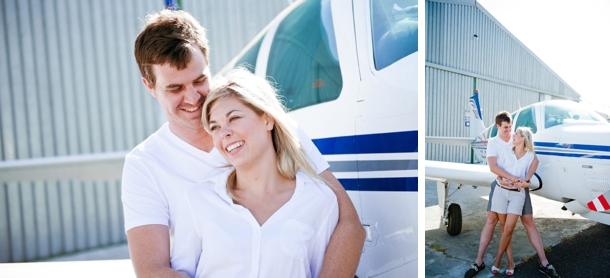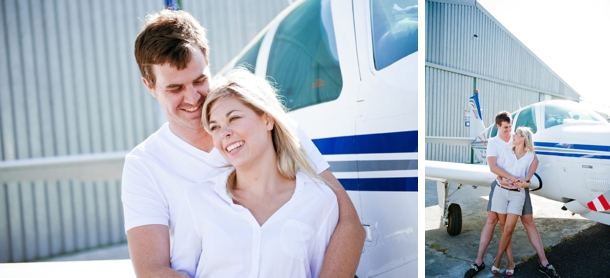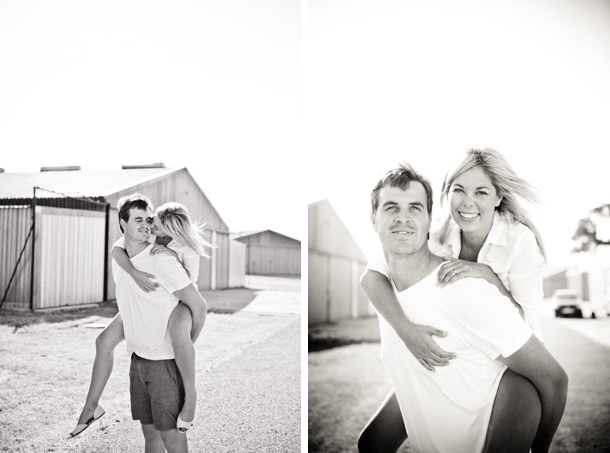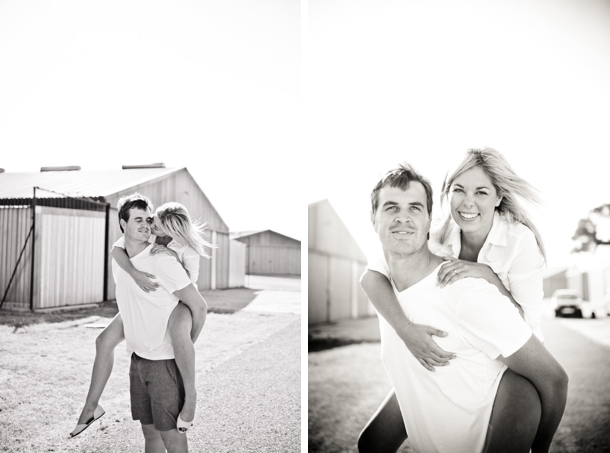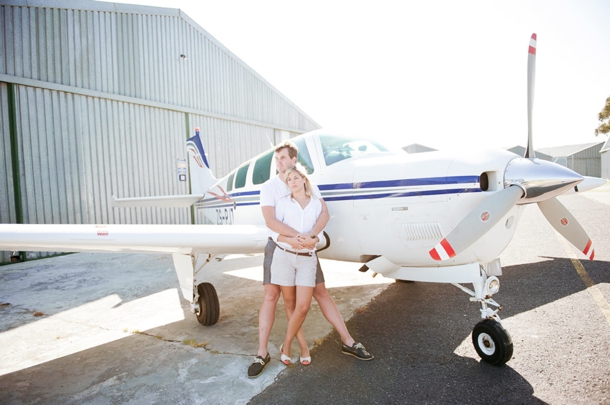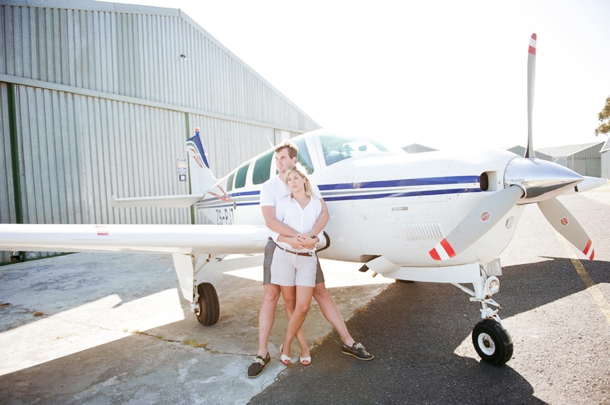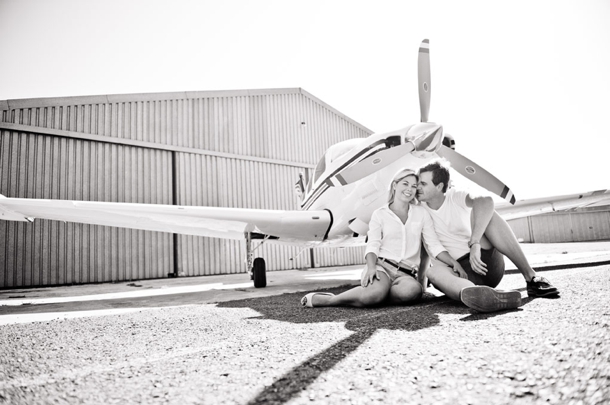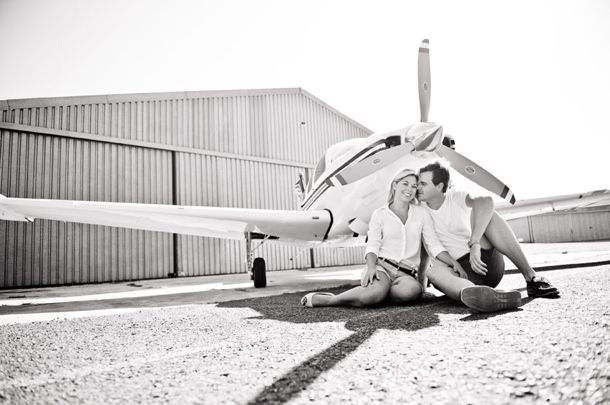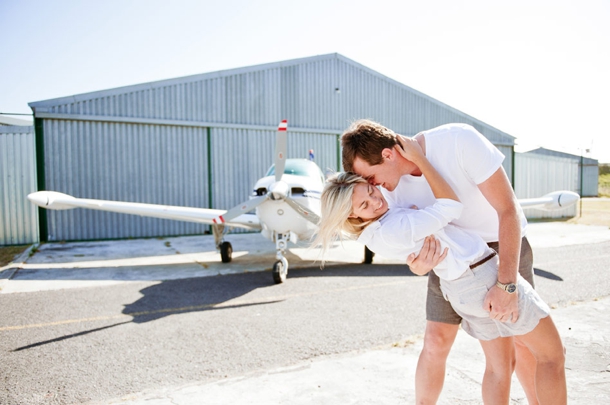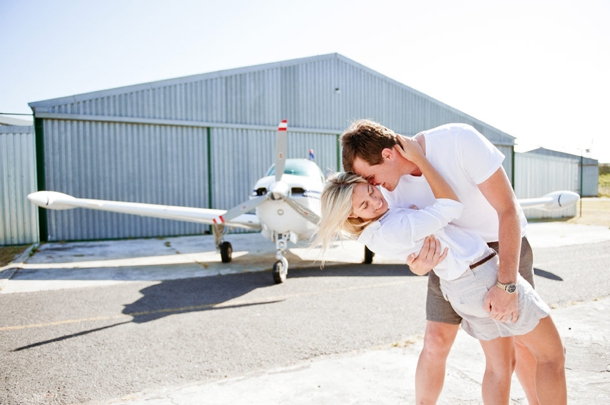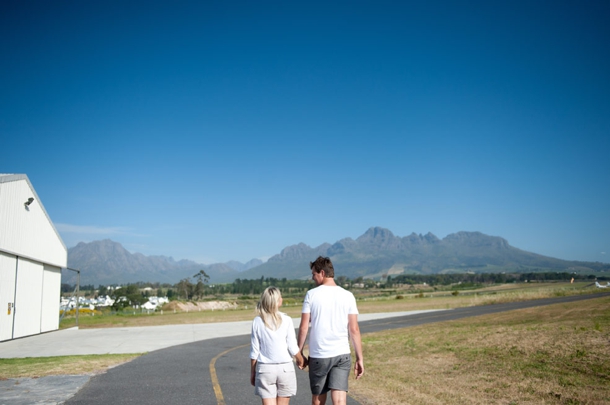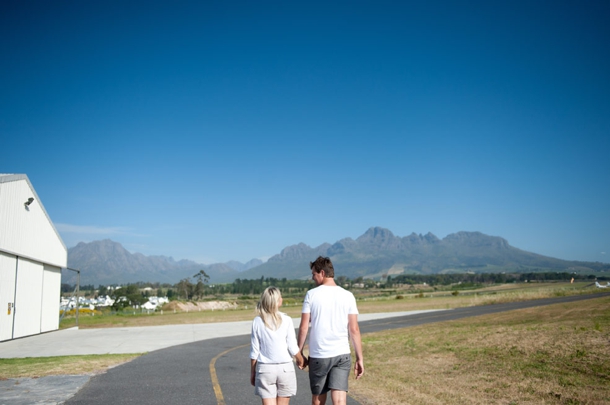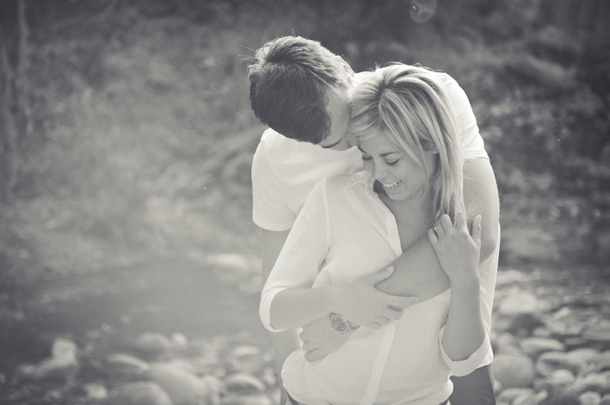 SBB ♥ Cheryl McEwan Photography, a featured member of our Directory