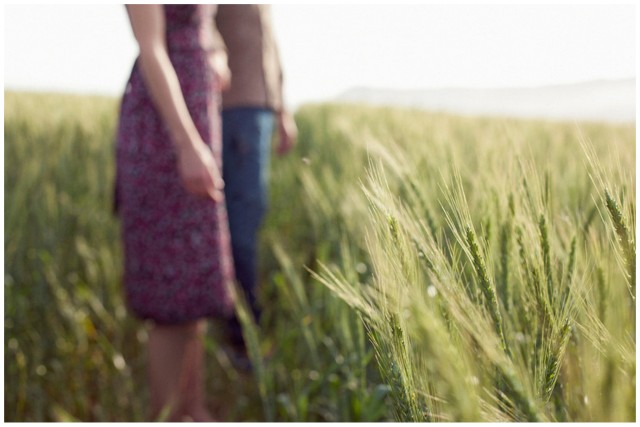 I looooove this shoot. It's so chilled out and dreamy; I feel like Sting should be playing in the background when I look at it. Simple ingredients: a couple in love + a field + awesome photographers Modern Hearts. Can't go wrong!
Peter-Allan and Nicolene met at a mini-market – Nicolene says she fell in love with his voice before anything else! He surprised her with a proposal on a weekend away in Redelinghuys, right in the middle of town during an evening stroll. And of course, she said yes!
You can also see Peter-Allan and Nicolene's GORGEOUS wedding over on The Pretty Blog.