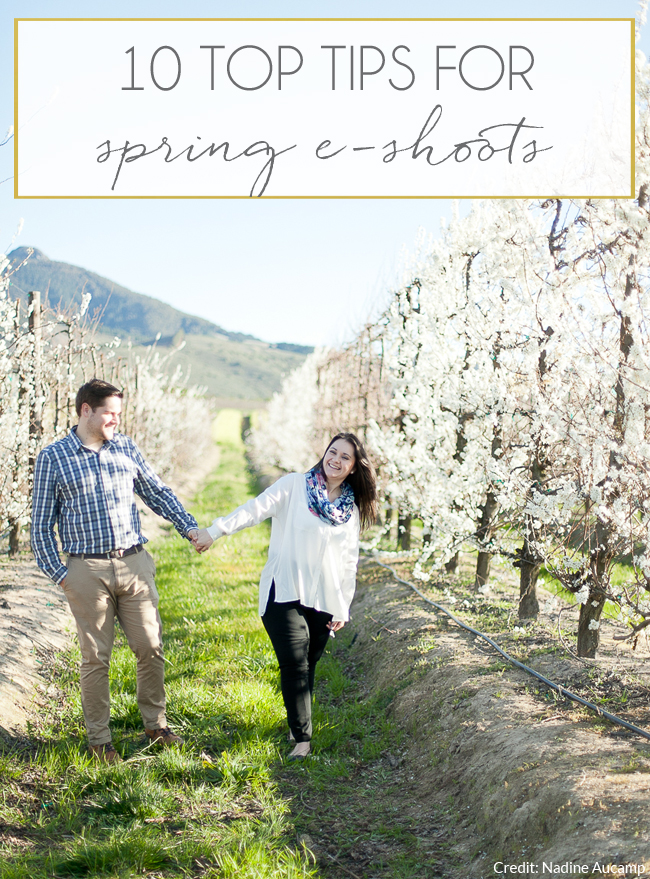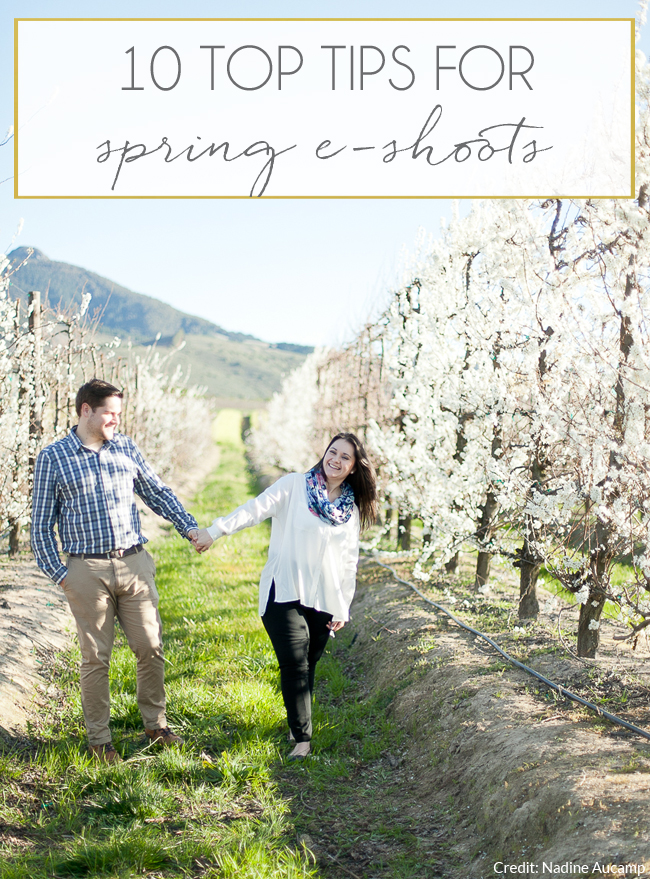 It's that time of year again, when summer brides and grooms book a bit of extra time with their photographers for that all-important engagement shoot (hands down the best way to get yourselves used to being in front of the camera before your Big Day). And let's be honest, there's no better time to plan a couple shoot than the spring – think blossoms, greenery, fresh colours, and dreamy light! There are a few things you should take into account, though, so we've asked a couple of our favourite local photographers to share their top 10 tips – as well as some of their favourite spring engagement pics. You can also find more e-shoot inspiration in our archives.
1. Choose a location that works with the season
One of the great things about spring is getting back outdoors in the sunshine, and there are loads of lovely locations to choose from that will enhance the seasonal feel of your photos. Blooms are always a favourite option for both couples and photographers: orchards full of blossoms, jacaranda-lined paths, fields of canola, veld blommetjies… Flowers aren't the only option, though. You could also centre your shoot around a fun spring date idea like a picnic, a farmer's market, a hot air balloon ride, a tandem bike ride, a boat trip, an afternoon of kite flying, or even just a couple of cones from an ice cream truck.
2. Work with your photographer to get the best from your location
Once you've decided what you want, it's essential to chat to your photographer. Ask them to recommend a location, or let them know about a magical field of dreams you just happen to have access to. "Be clear about what you want," says Cape photographer Nadine Aucamp, "whether its canola fields or peach orchards. Access to a farm helps tremendously, so ask friends and family, and notify your photographer at least a month ahead of time so that they can do some proper location scouting."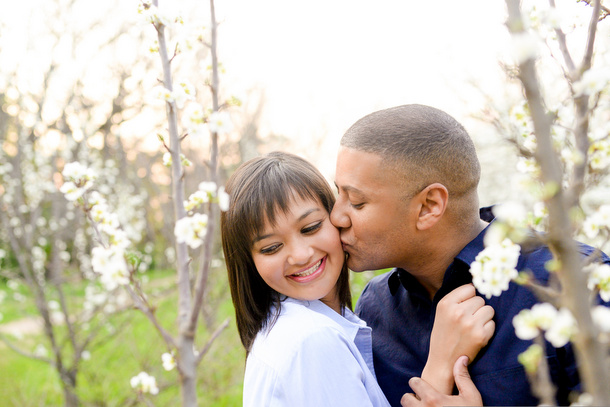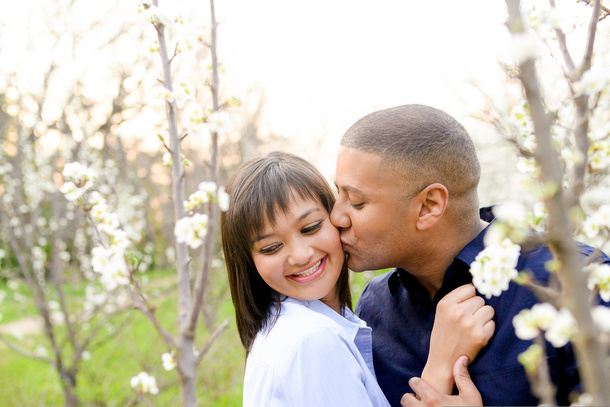 Image above: Cheryl McEwan
3. Take travel into account
If you do decide on a country location, don't forget to factor this into your planning. Says Nadine: "Decide how far you're willing to travel for your dream location, and keep in mind that your photographer might also charge extra for additional travel."
4. Factor in the weather
Another important aspect to remember is the weather, which can be completely unpredictable! (In fact, as Nadine points out, spring can come early – any time from the end of July to August in SA.) You may have to work around it. Durban photographer Casey Pratt notes: "It's windy season in KZN now, so hit the beach in the early morning if you want the beach vibe and avoid the wind, otherwise rather head more inland."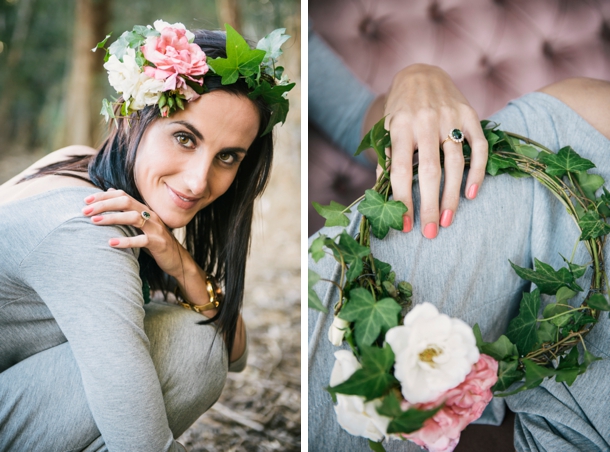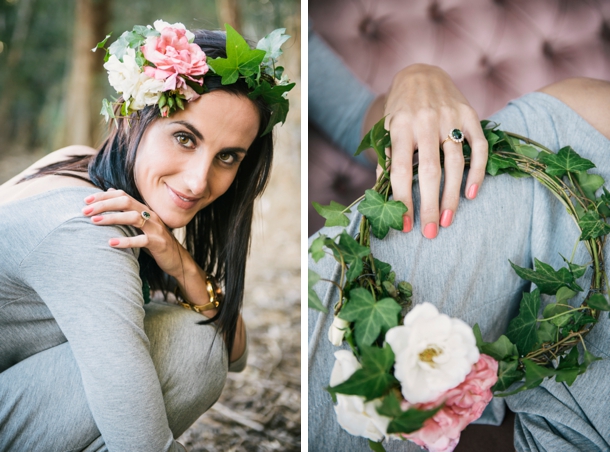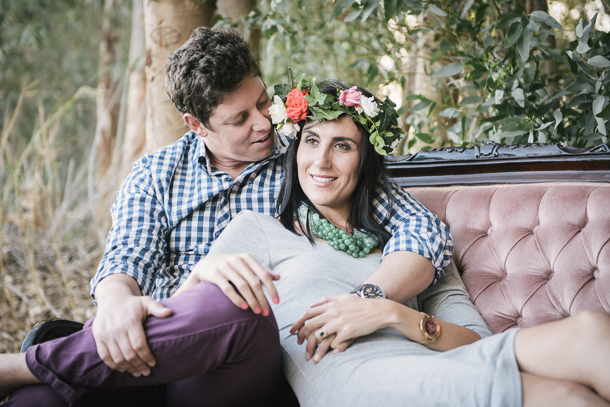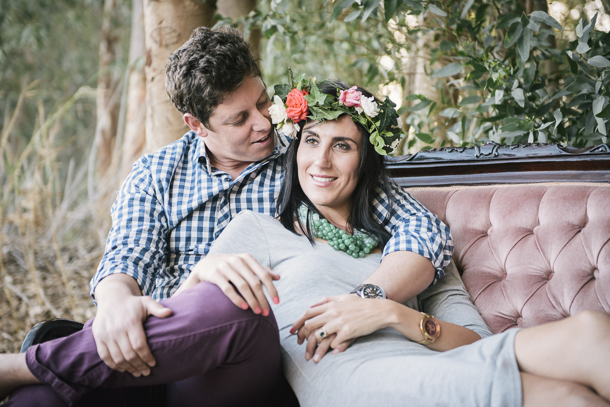 Images above: Love of Light – Photography by Carien & Lize
5. Pick the perfect outfit…
For any e-shoot, you'll want to choose an outfit that makes you look fabulous and suits the season (see our top tips for styling an engagement shoot) and for spring that can be anything from soft pastels to fun colours and bold patterns. In fact, for city dwellers who might not have access to the kind of natural backgrounds mentioned above, a bright colour can be a great way to incorporate spring into your engagement photos. Whatever you choose, be sure to stay true to your personal style, and allow yourself a couple of options. In fact, many photographers will recommend one outfit change, to provide a bit of variety. (Another hint for those of you who have white skin that looks super pasty after the winter – stay away from brights! And steer clear of light greys in hot weather – the worst for showing sweat stains!)
6. …But don't clash with the setting…
Be sure to keep your location in mind when picking your outfit, and choose one that complements your surroundings. For example, if you have a bright floral background like jacaranda blossoms, you might want to keep your clothing neutral so as not to clash. Some clash in style can work well (for example, a gold evening gown in an olive grove), but a clash in colours just looks discordant.
7. … And dress practically
One last word on your outfit choice: make sure that the clothes you choose (and the shoes, NB!) are going to be comfortable. Layer your outfit to adapt to temperature changes, and keep an eye on the weather forecast. A bit of forward planning (like wearing a skirt or long trousers if you'll be riding a horse, for example) will allow you to be more relaxed… and adventurous! As Nadine says: "Dress comfortably (the terrain might be too rough for heels) and don't be scared to get dirty."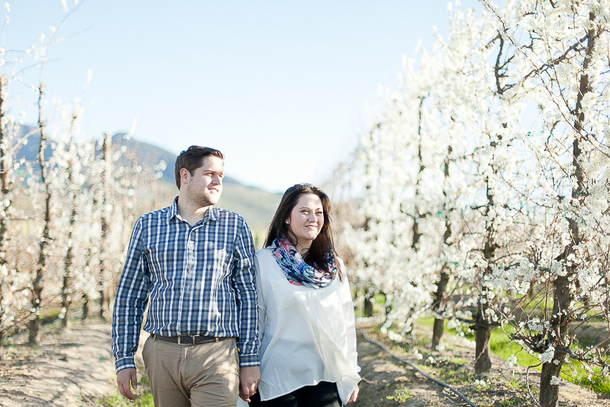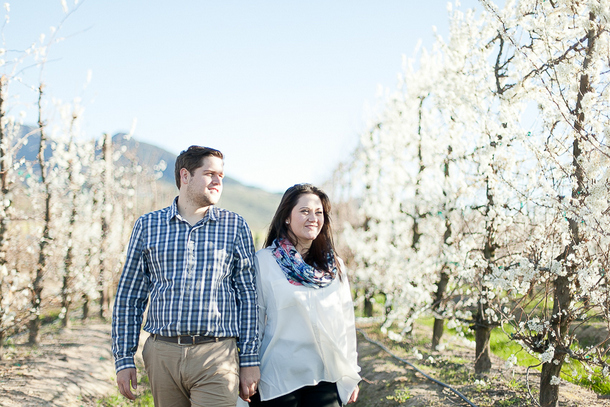 Images above & top: Nadine Aucamp
8. Choose props that suit the theme
Just as the location is key for conveying that 'spring' feeling, you can do the same thing with a few well-chosen 'props'. (Which ideally will not just be props, but expressions of your relationship and personalities, of course!) Some great ideas: flower crowns, floral prints, rowboats, puppies, bouquets of bright seasonal blooms, a bicycle with a basket full of flowers, and ice lollies.
9. Watch out for allergies!
"Execute caution and be medically prepared if you are allergic to bees or have hayfever," says Nadine. Let's be honest – swollen eyes and a runny nose aren't a good look on anyone, and a medical emergency is the last thing you want!
10. Aim for golden hour
Finally, while your favourite part of a spring day may be the noon sunshine, any photographer will tell you that an hour before sunset is the time when picture magic happens! Now that the days are getting longer, it's the perfect time to take advantage. "The golden hour – just before sunset – will give you a perfect, warm, romantic glow to your images," Nadine says. Casey agrees: "There is such amazing afternoon light now!"
FEATURED SERVICE PROVIDERS