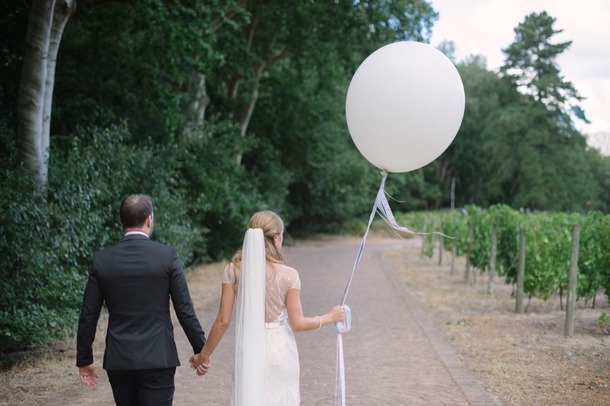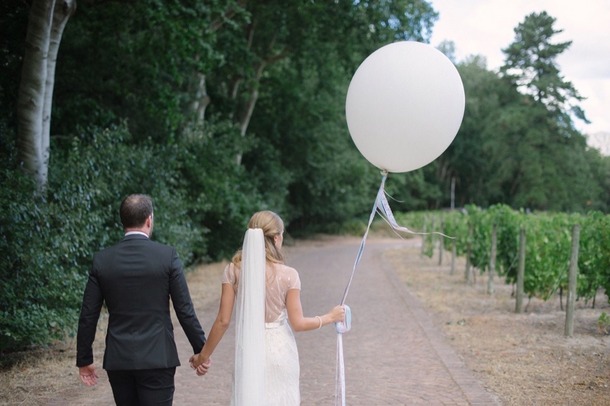 It feels like Christmas today, since I've been looking forward to sharing this lovely wedding with you all for a while! First featured in Wedding Collection Magazine, Helen and David's laid-back, intimate, countryside soiree is the epitome of relaxed glamour with the spectacular Rickety Bridge as its vineyard backdrop. There was a real sense of natural beauty too – from the wildflowers and wooden elements, the naked cake and greenery-bedecked arch, to the nods to eco chic, including a pre-loved Jenny Packham dress (just as breathtaking on its second trip down the aisle!). Laura Leigh's pictures from the day captured just how intimate, romantic and joyful it all was.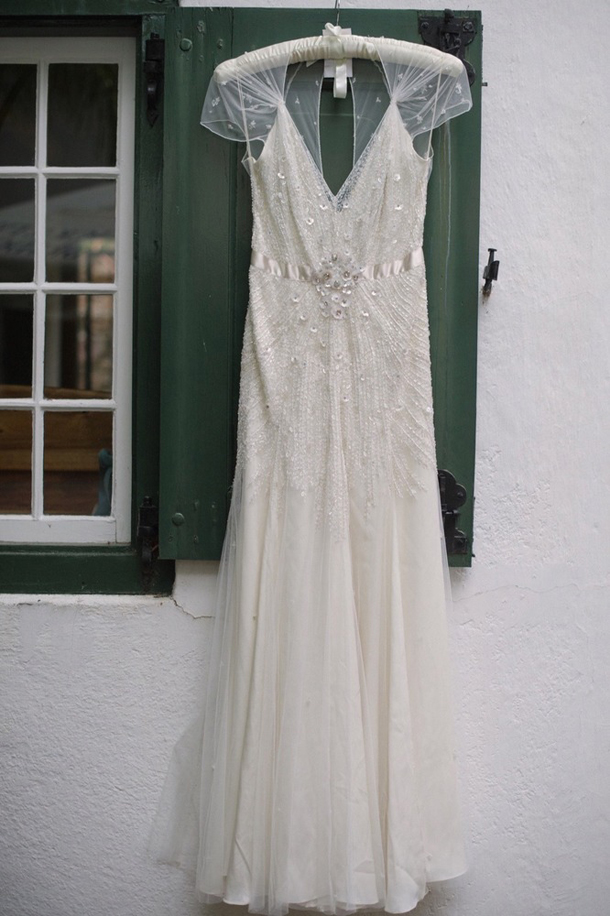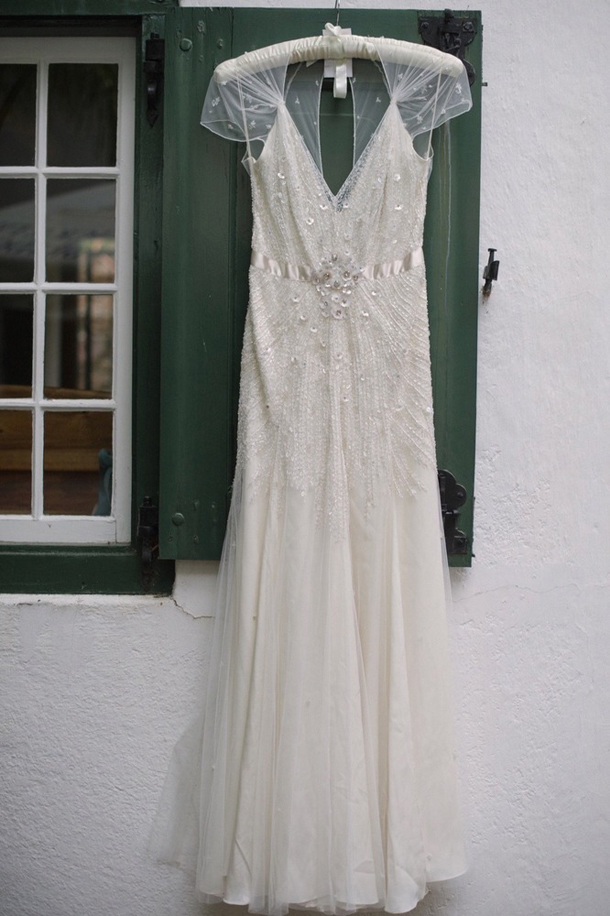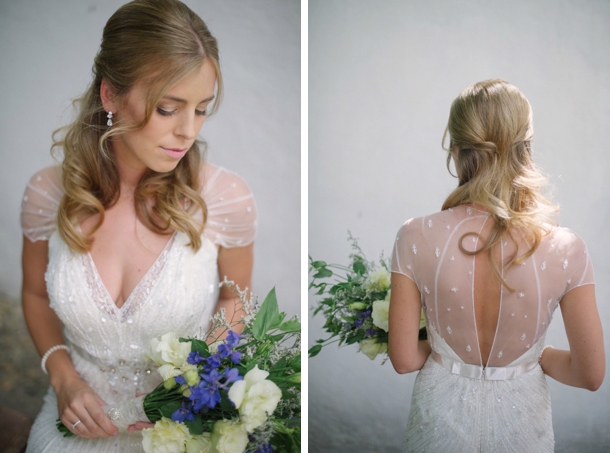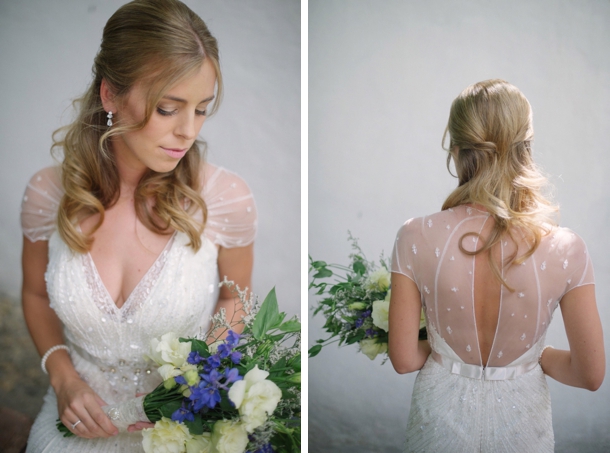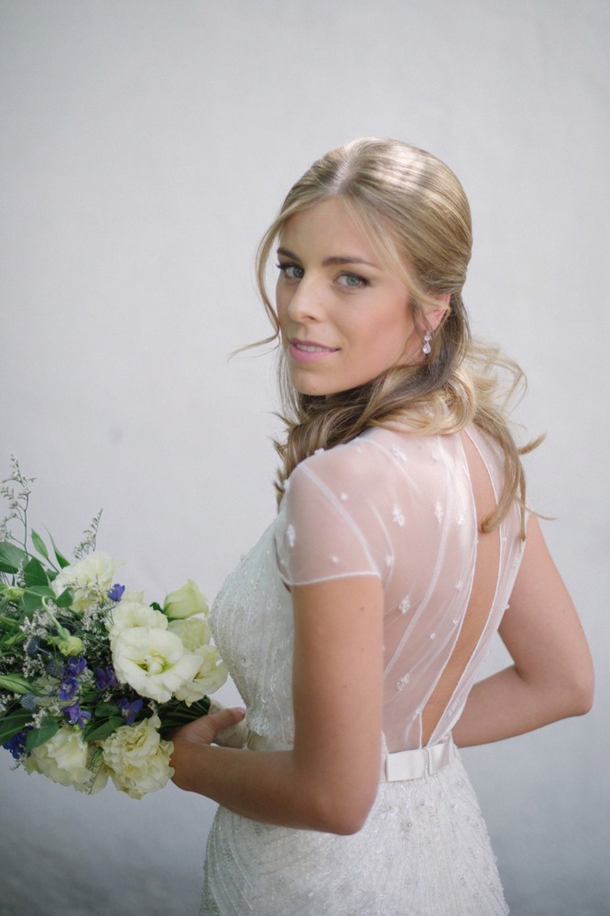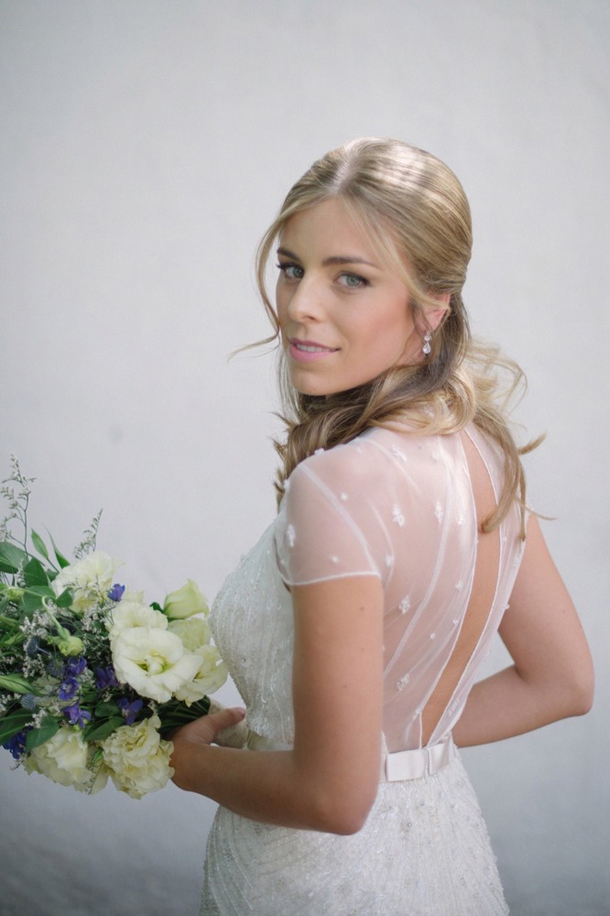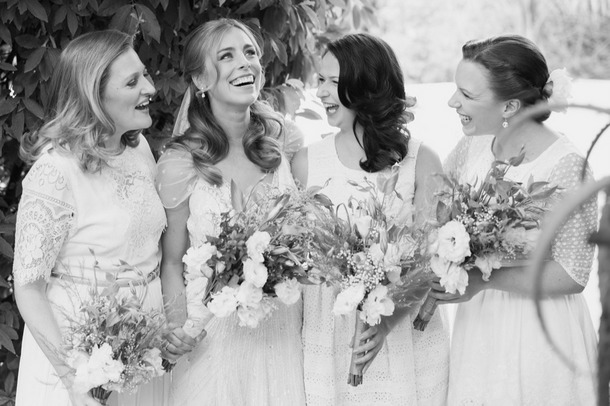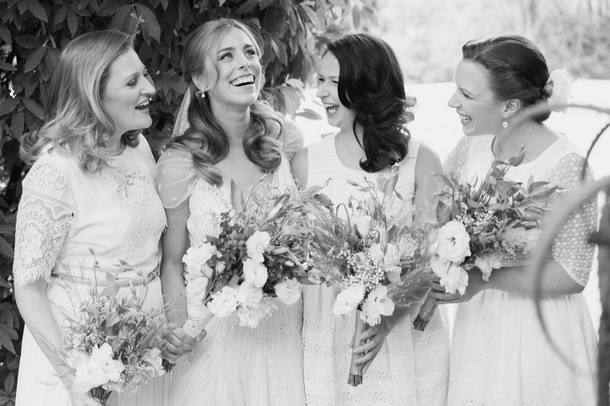 Love Story
David and I met in Dubai, where we live. He had been working here for some time and I was on a short term work contract. We were introduced through mutual friend. I fell for his accent and rugged charm! I kept it to myself but was secretly super excited when he asked our friend for my number. I returned to the UK for a while shortly after but soon realised long distance wasn't fun; we just wanted to be together, so I moved to Dubai permanently. I think we knew very early on that we would end up together. 
The Proposal
We have spent quite a lot of time on day or weekend trips to the Musandam, the Northern tip of neighbouring country Oman. So in the New Year of 2014, we decided to do a fishing trip. It turned out that Dave had been planning to pop the question all along. We took the boat to a small secluded beach which has amazing snorkelling. After lunch, Dave proposed to me. It was so perfect and private, and very special as we have had so many fun trips there. We were married exactly a year to the day later!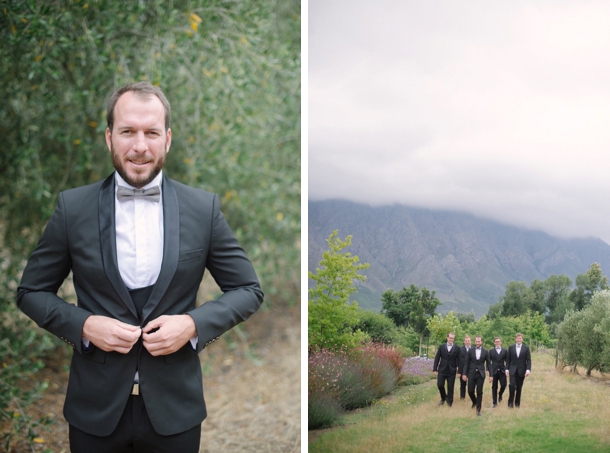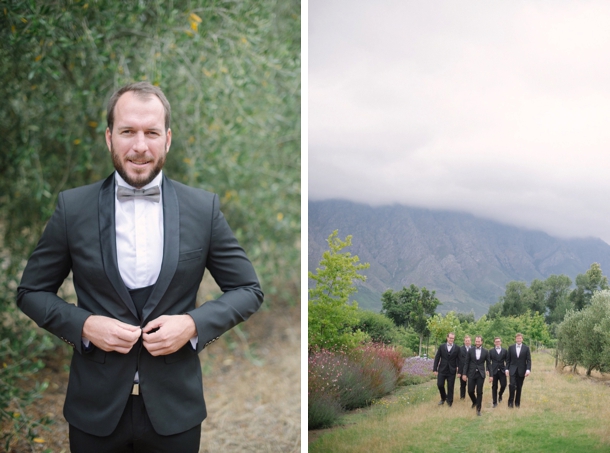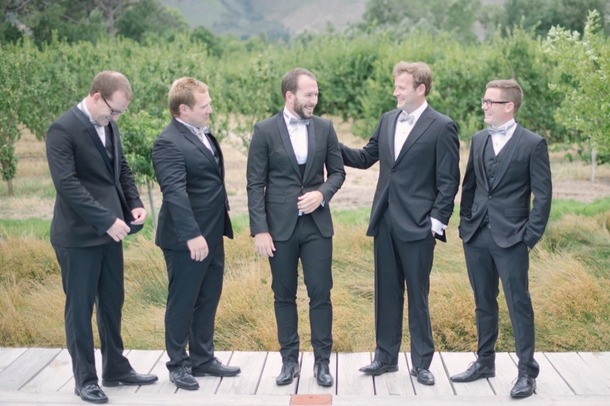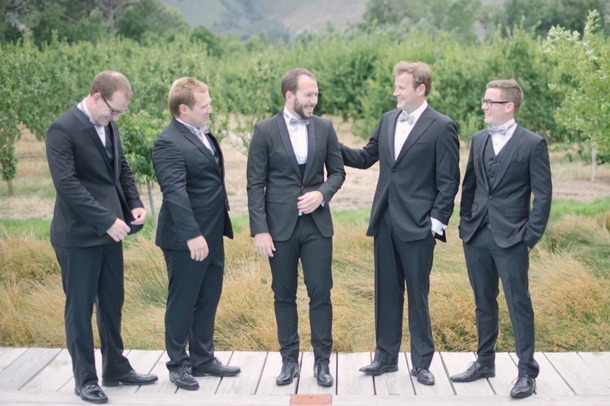 The Venue
Rickety Bridge had stunning scenery, had a vineyard for its front garden and offered great value for money on its wedding package without compromising on quality or elegance. It offered an amazing food and wine menu and gorgeous accomodation. We knew our guests would love it as much as we did. It ticked all of our boxes! 
Wedding Style
The wedding theme evolved quite organically throughout the planning process. I tried not to get too kitsch or themed, and allowed a theme of 'relaxed glamour' to take its own shape. I wanted it to feel like an occasion without too much grandeur, which reflects our personalities well. I had colour palettes in mind originally, but soon realised it restricted my ideas. So colours were kept to a minimum. White and natural greenery was used a lot in the florals. We had very subtle touches of gold here and there for a bit of festivity. We also went for a loose 'eco-friendly' theme too.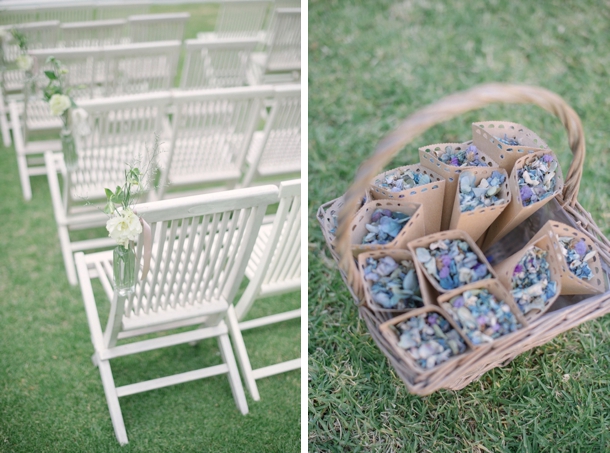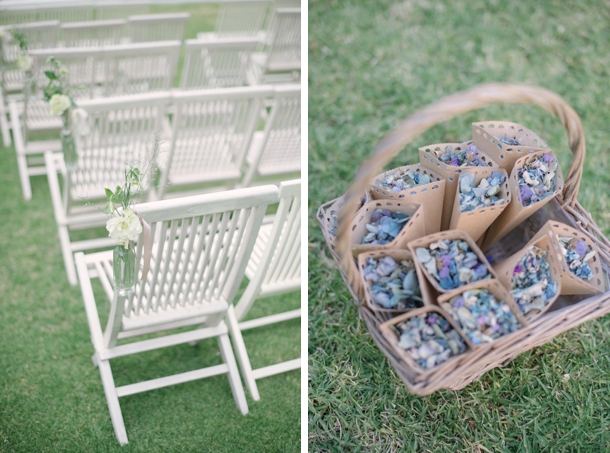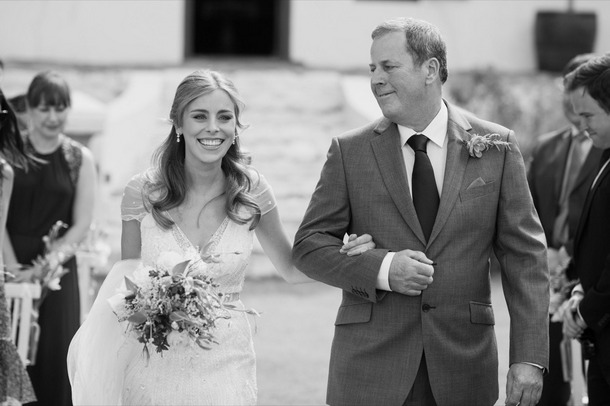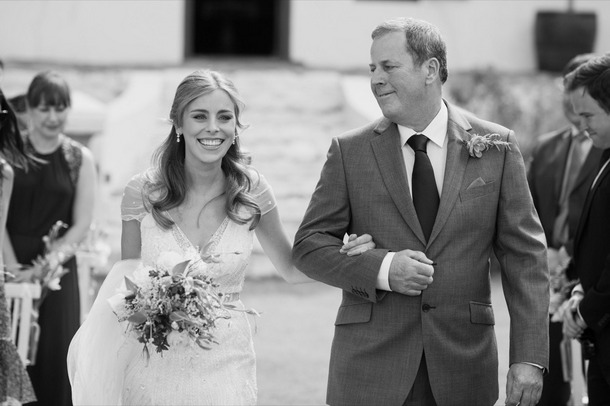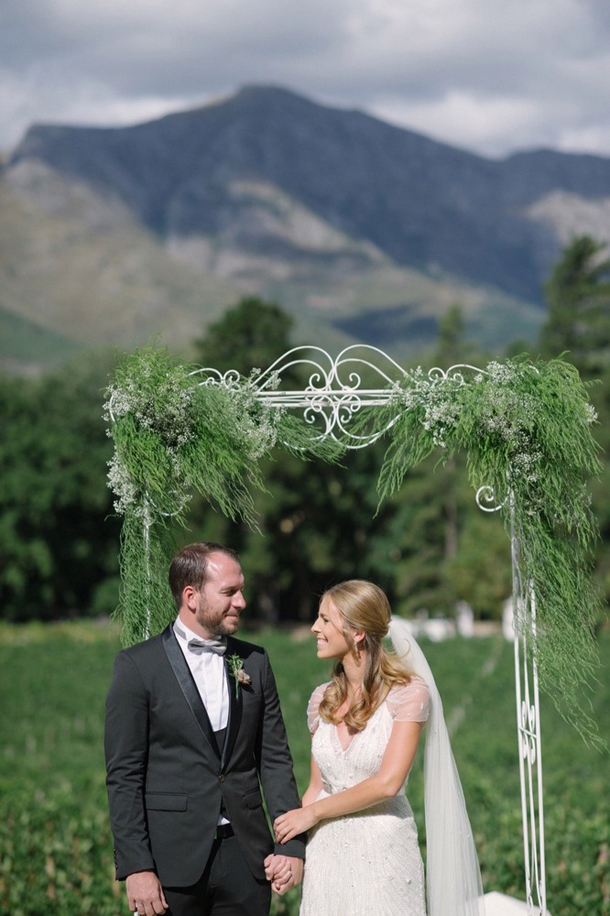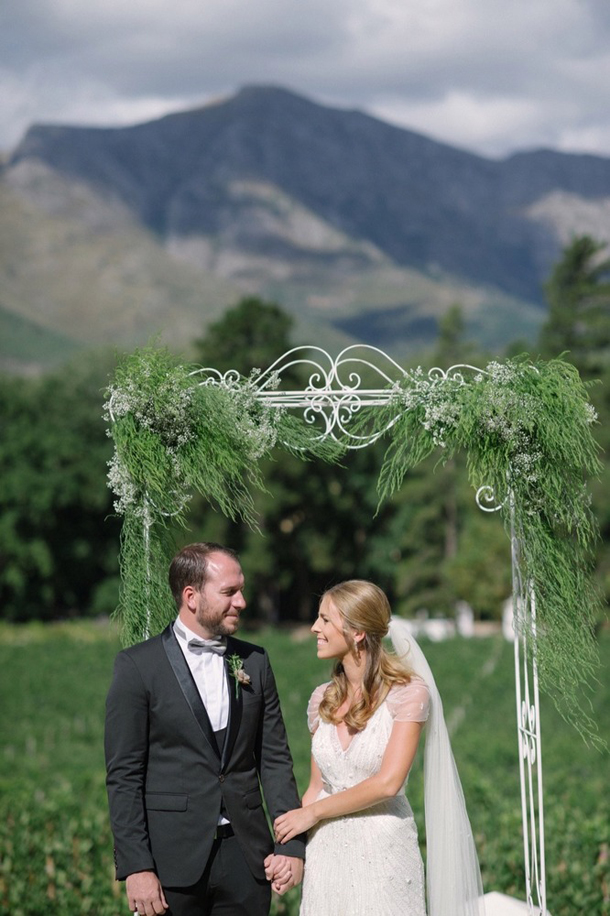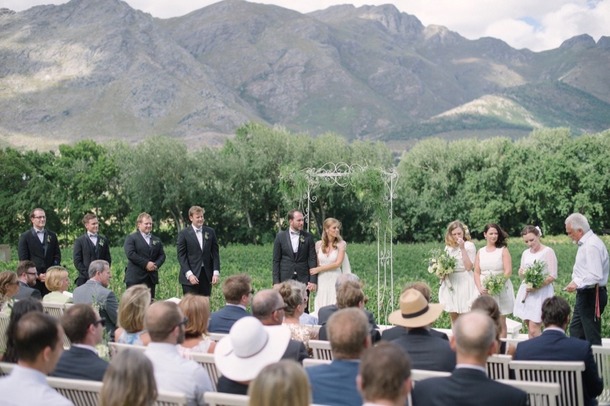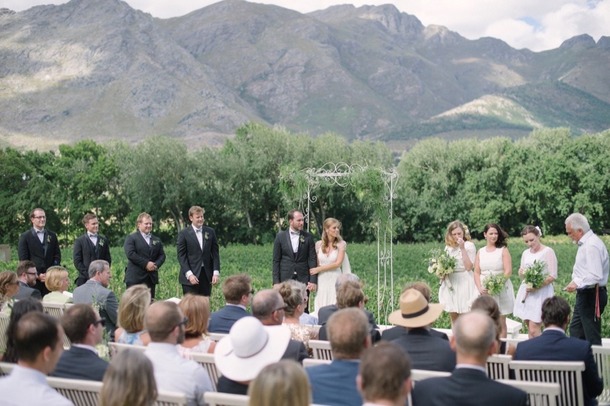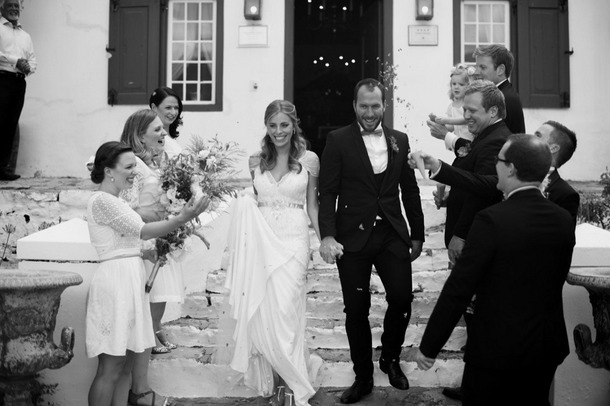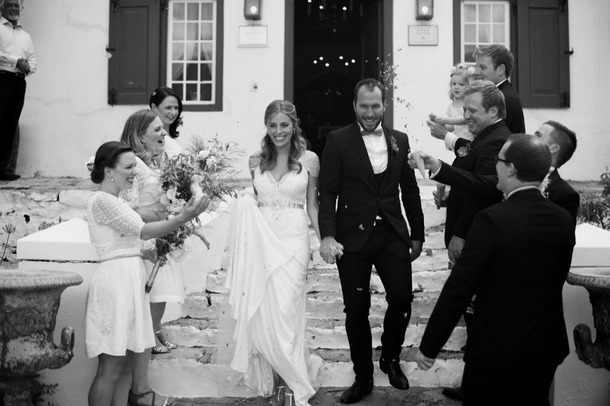 Wedding Details
I loved working on the details of the wedding. My mum and I are both quite crafty, so we made a few decorations ourselves. I had the wedding photos of our parents and grandparents blown up and found some cool frames made from recycled wood in Woodstock in Cape Town for them, which was a historical way to personalise the day. Dave and I are both into our gardening (he is in landscaping and I have inherited my Dad's green fingers) so our wedding favours were packets of seeds. I also found a cute brown-paper notebook and decorated it myself which became our guest book. 
Favourite Detail
The fairy lights, pompoms and tassels that were used to decorate the large oak tree. It made the venue look festive by day and magical by night.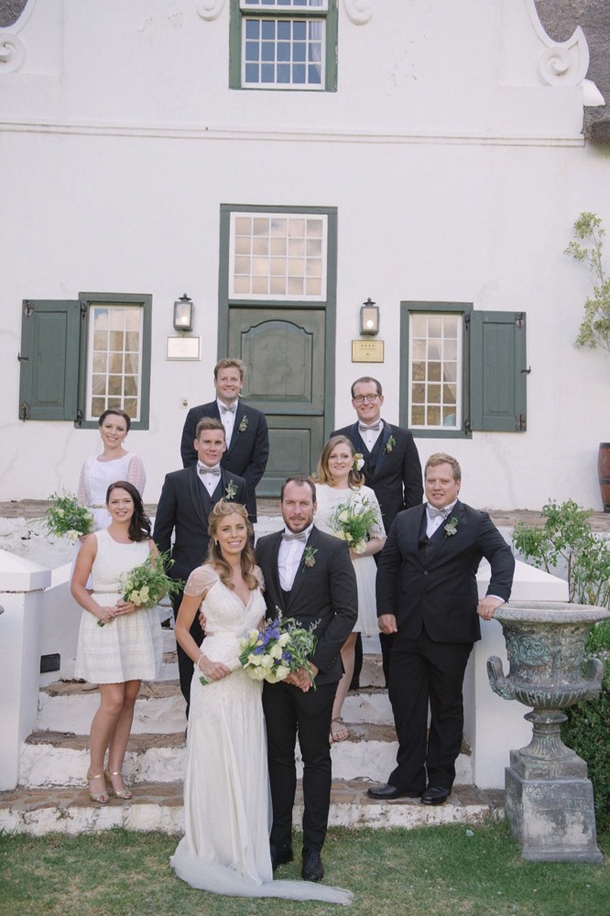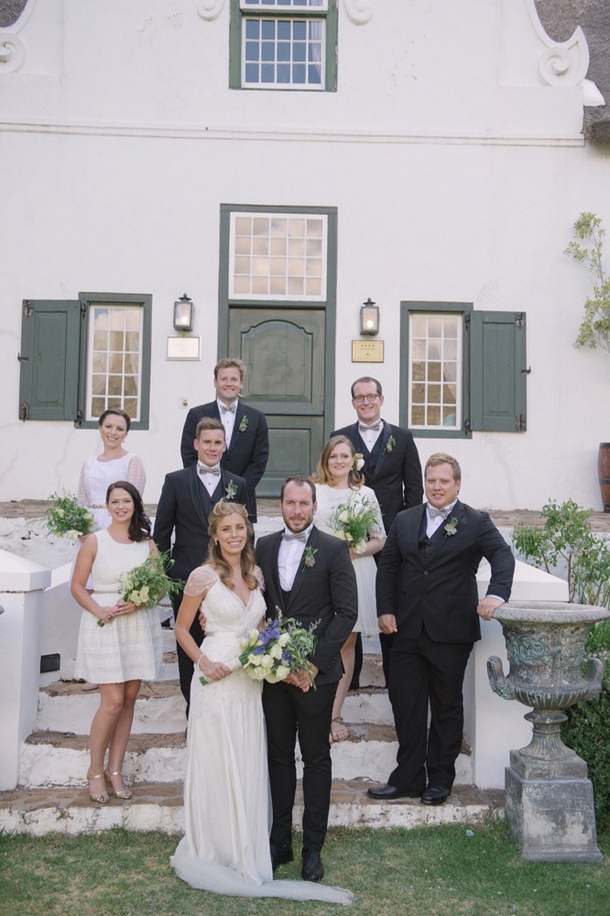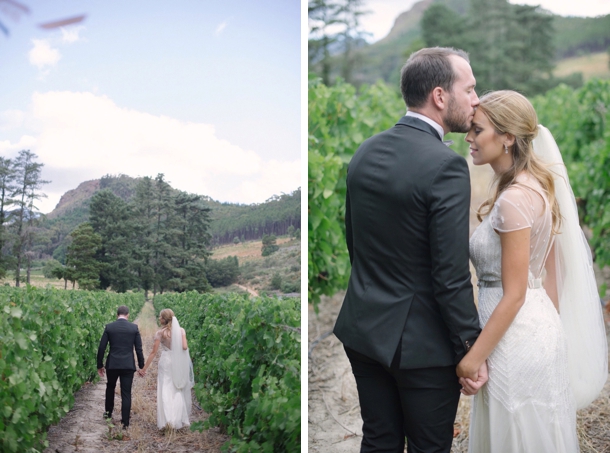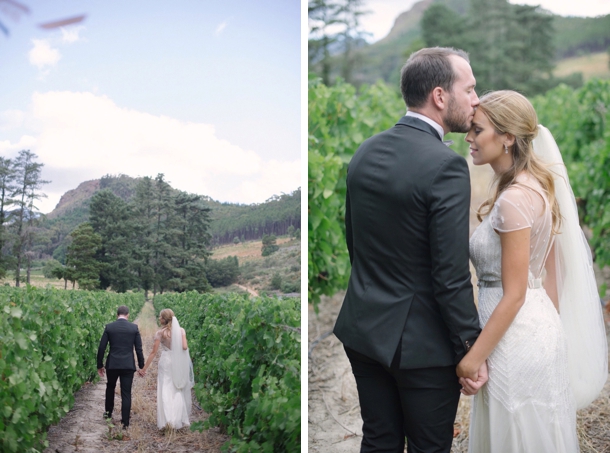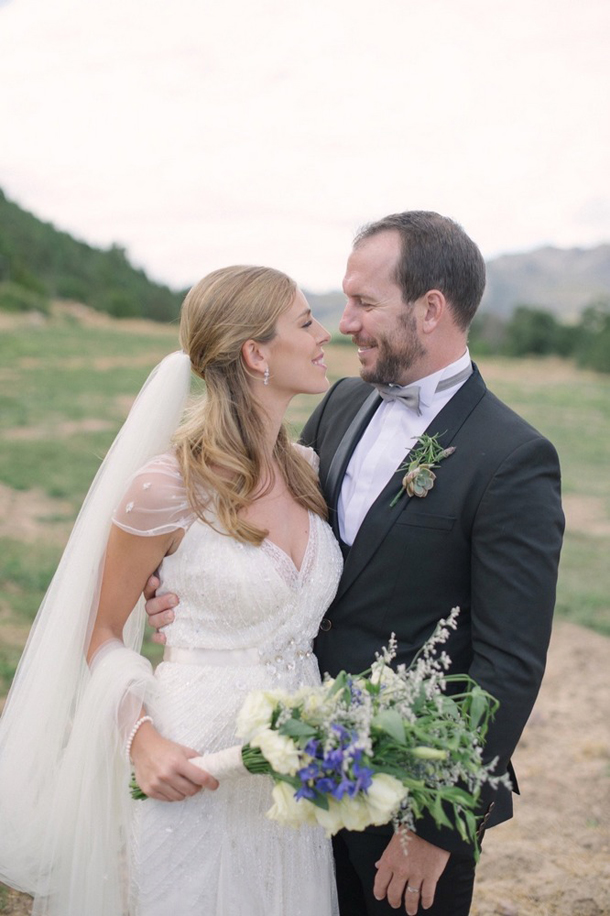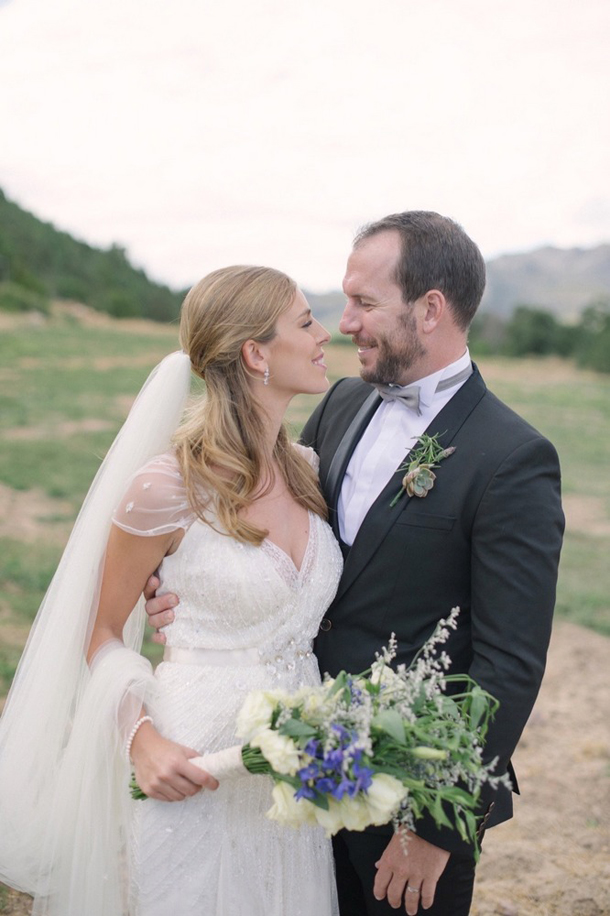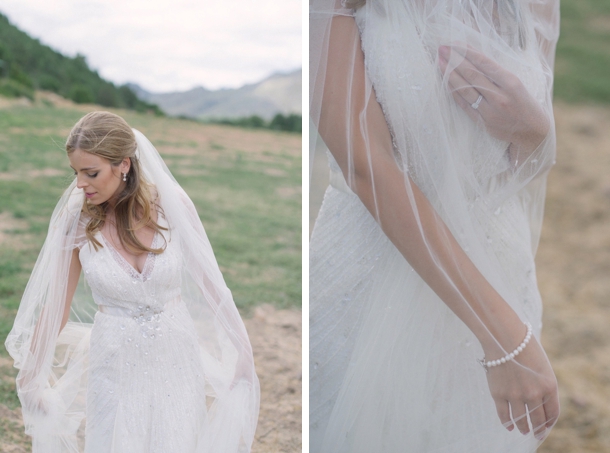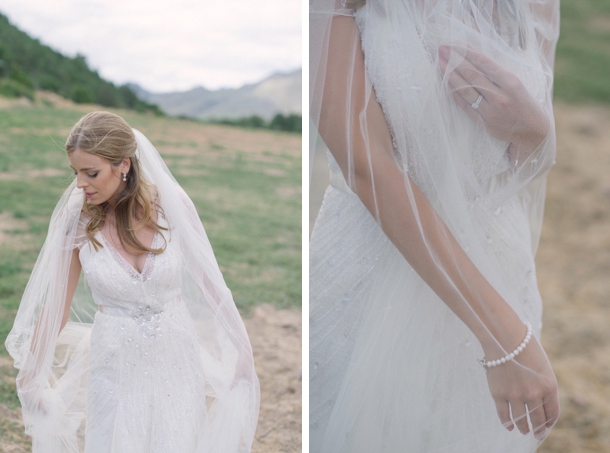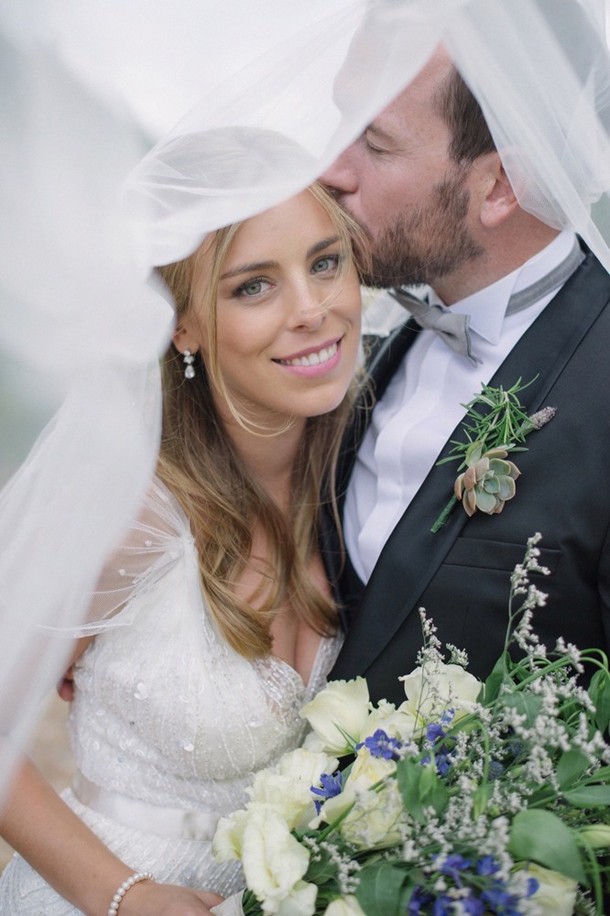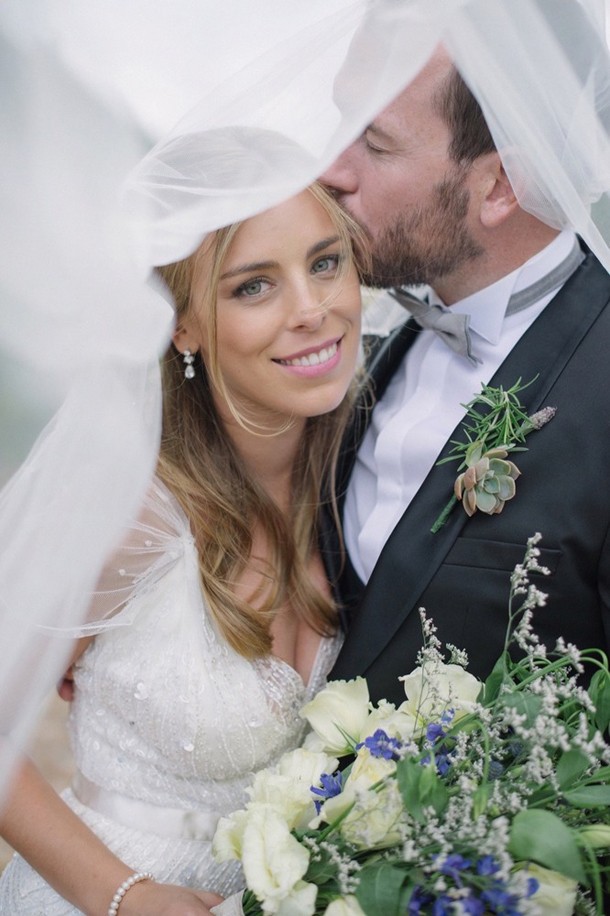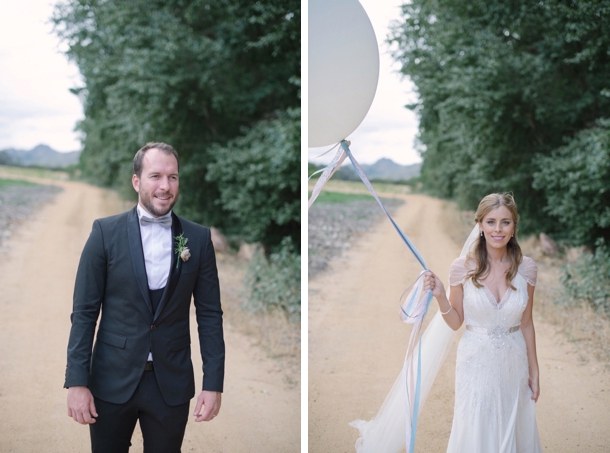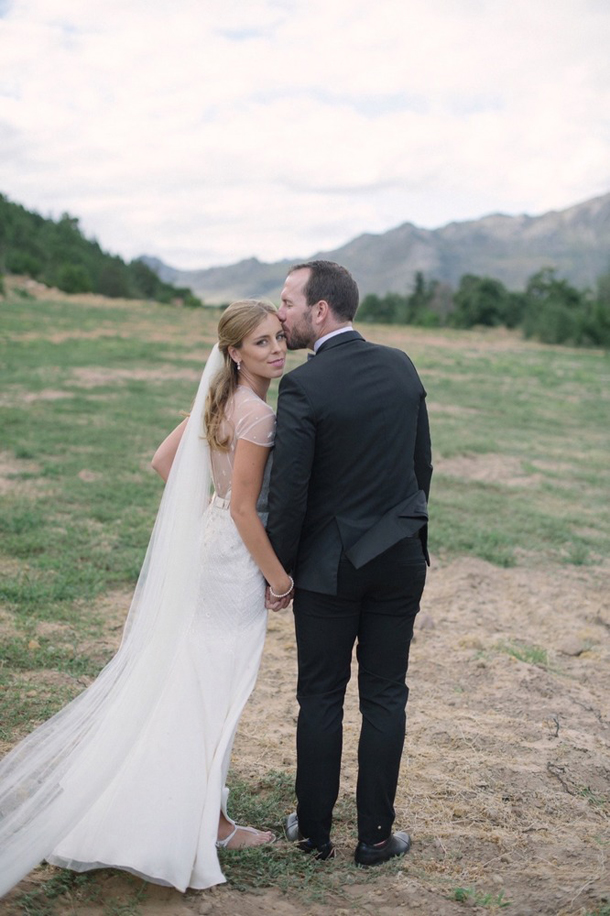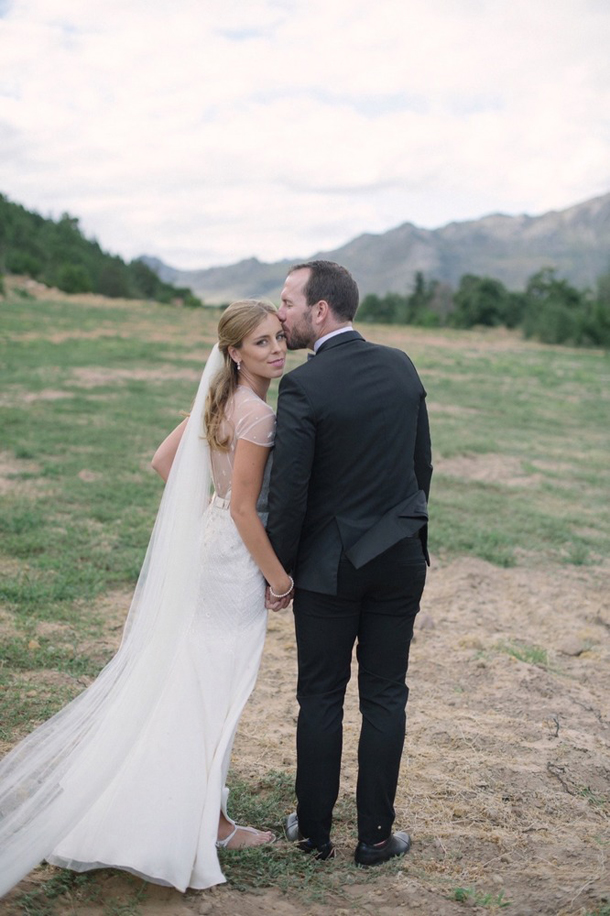 The Flowers
I always wanted wild-looking flowers to help accent the relaxed feel. I am definitely not a roses and lilies girl! I didn't stick to a specific colour palette, and allowed nature to inspire me along the way – lots of greenery, mostly white florals and a few touches of pale shades of creams as accents. I had blue flowers in my bouquet too for a pop of colour.
The Dress
My wedding dress was by Jenny Packham, a UK designer that I just love. I tried on a sample of my dress at a wedding fair here in Dubai. It was a bit over the budget brand new, but I had fallen in love with it – it summed up the 'relaxed glamour' theme perfectly. In the end I decided to look for the dress second hand. It took some vigilant searching, but eventually my mum found the right size on Miss Lemon Brides, a UK website dedicated to selling pre-loved Jenny Packham wedding dresses. I would definitely recommend considering a second hand dress if you're stretched on budget – mine looked brand new and I love that I have continued the dress's legacy! It also added to our 'eco-friendly' theme!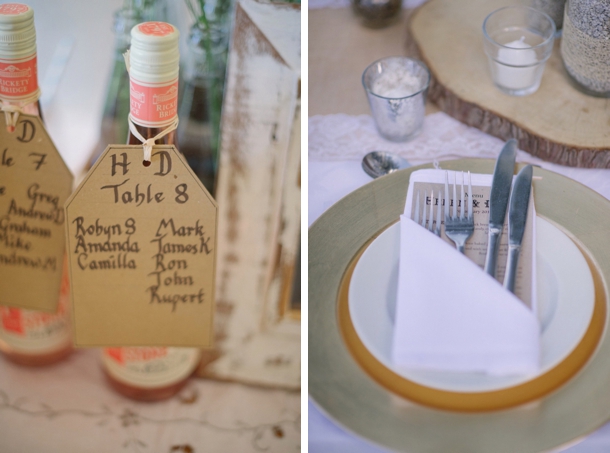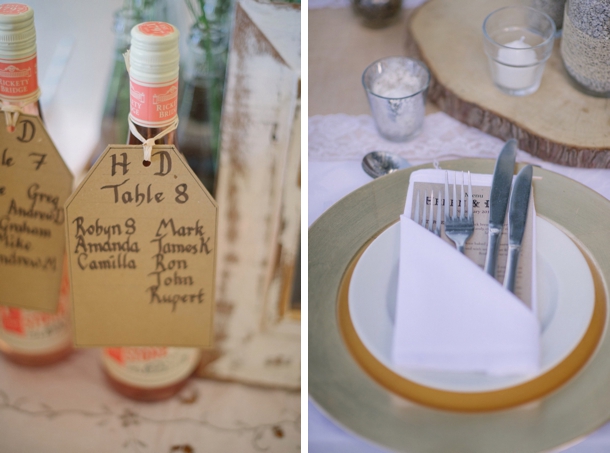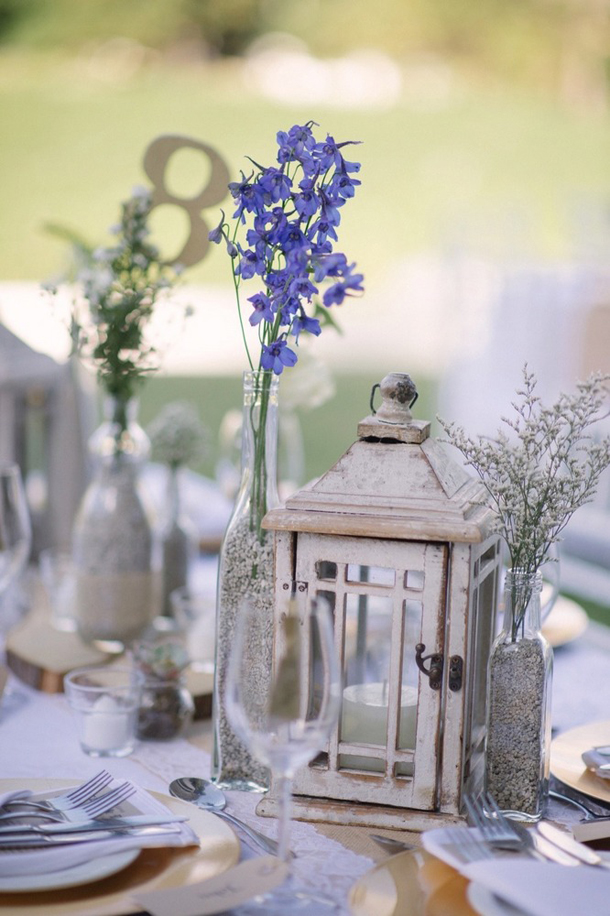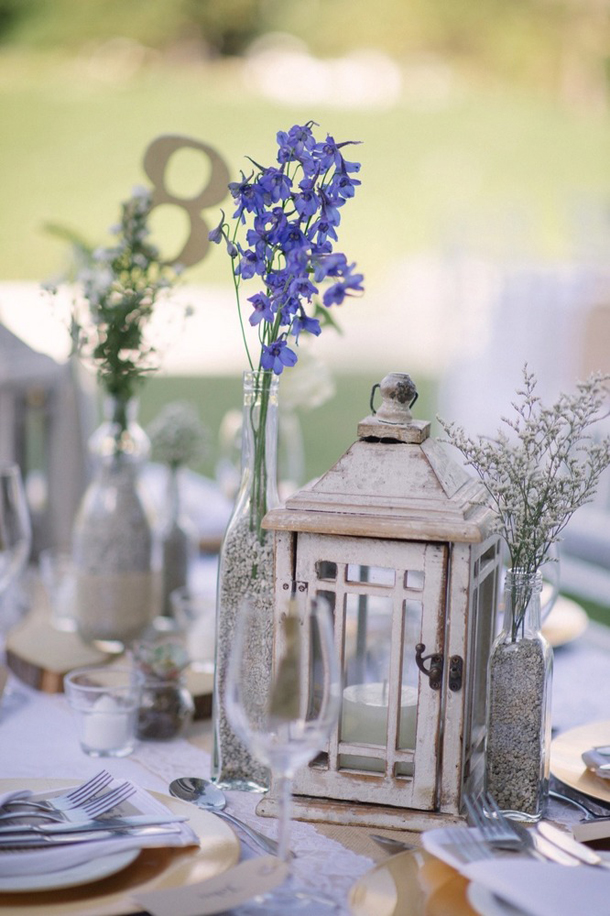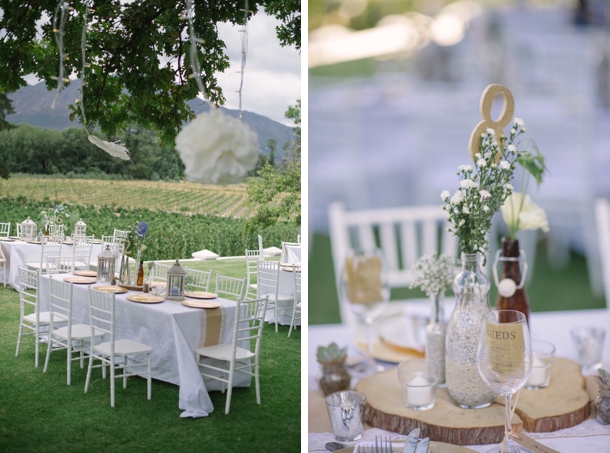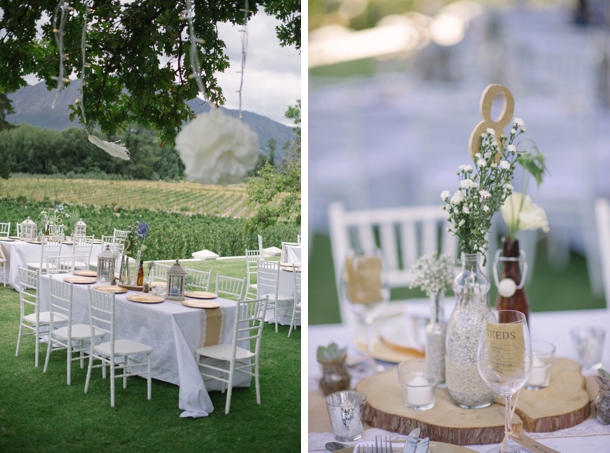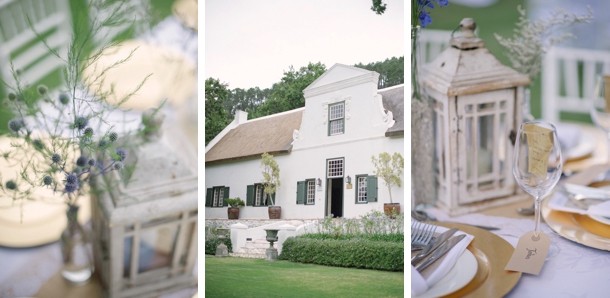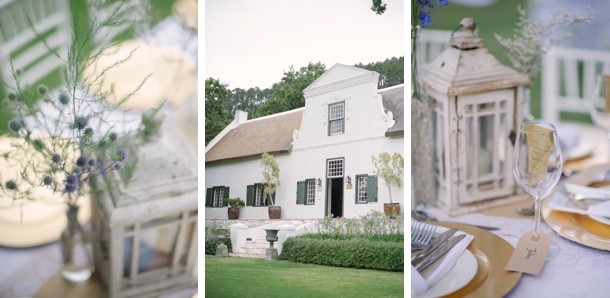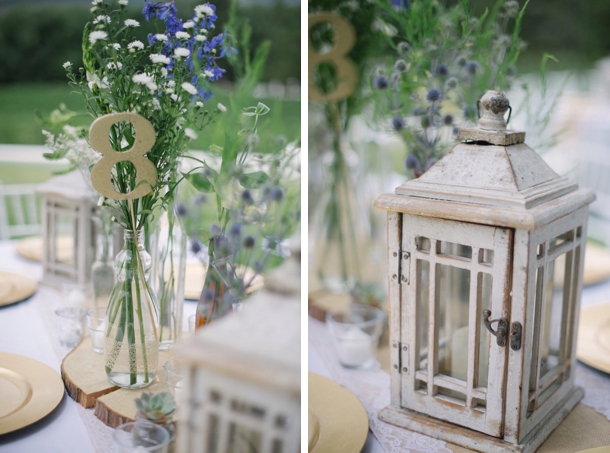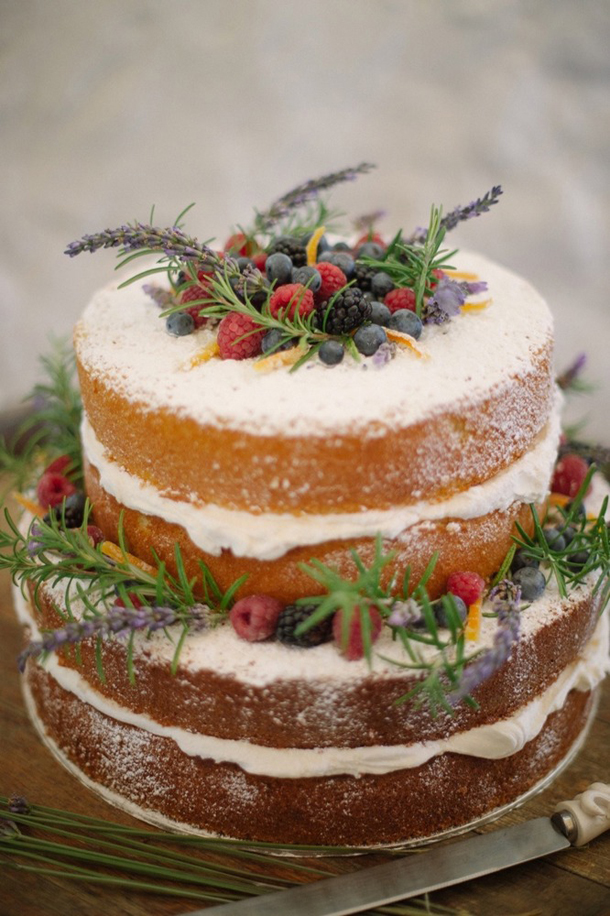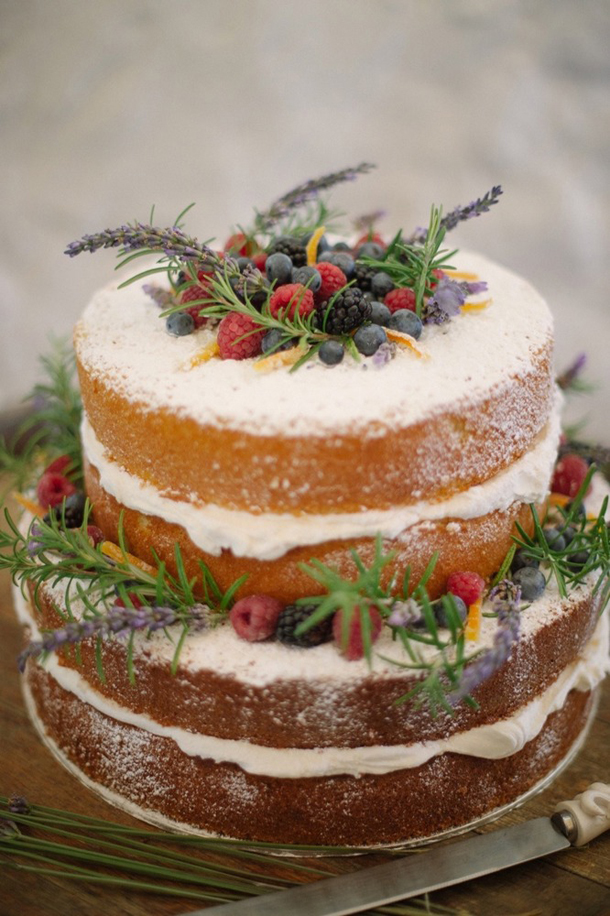 Memorable Moment
Walking down the aisle. I had the biggest smile, was bursting with emotion and so focussed on David's face as I couldn't wait to stand next to him.
Advice for Future Brides & Grooms
The advice I would give to a newly engaged couple is to enjoy being engaged. We decided not to do any wedding planning for a whole month after we got engaged so that we could relax and enjoy that special time. It definitely helped us feel more relaxed about approaching the whole planning process.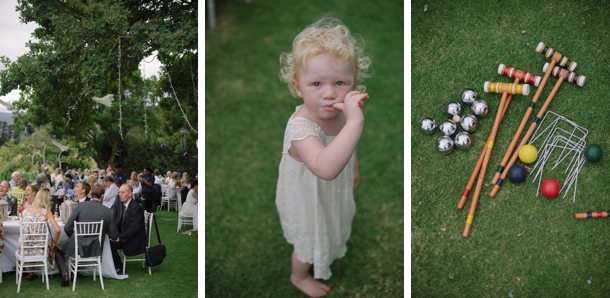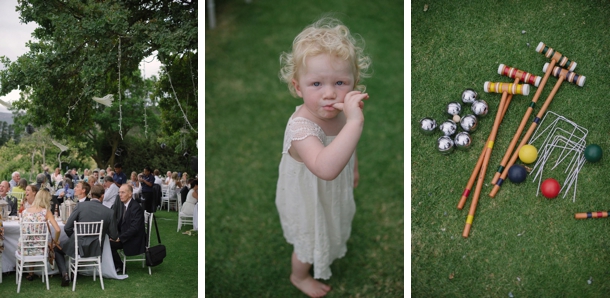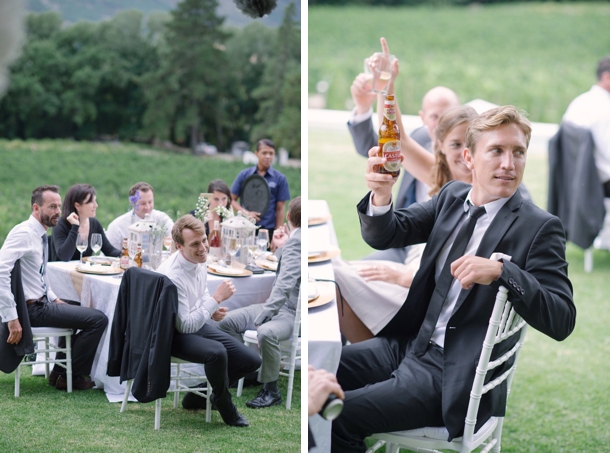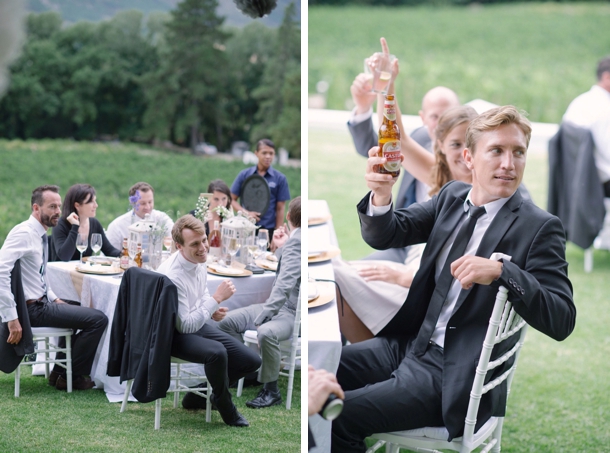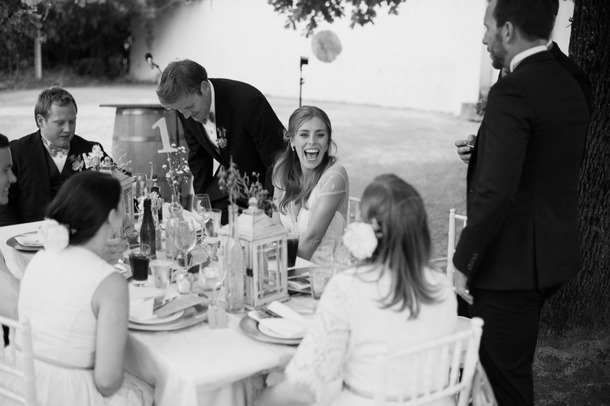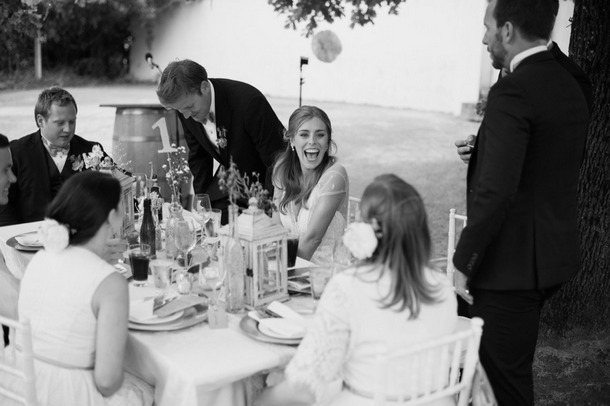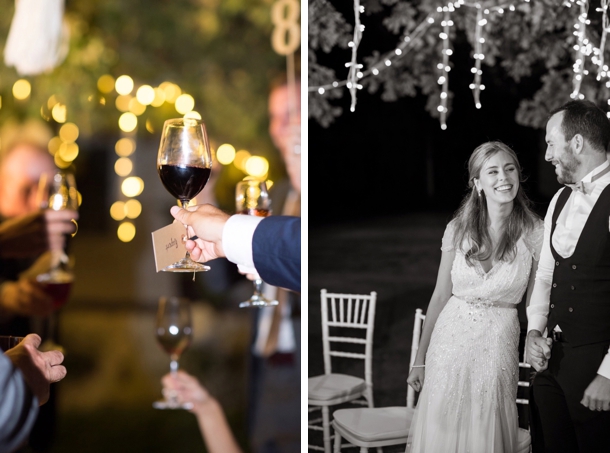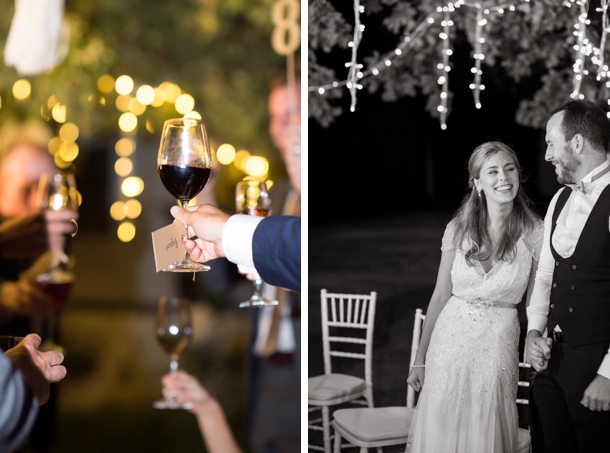 You can see more from this wedding on Laura Leigh's blog.
SERVICE PROVIDERS
Venue & catering: Rickety Bridge Wine Estate | Photography: Laura Leigh Photography | On-the-day co-ordination: Michele Steyn from Passionately Weddings | Cake: Sacred Ground | Flowers, décor & hiring: Ivy Blue | Stationery: STN Stationery | Bride's dress: Jenny Packham | Bride's accessories: Steve Madden (shoes) | Rings & jewellery: Cara (Dubai, UAE) | Hair: Massimo Spazzoli | Makeup: Make Up by Michelle | Bridesmaids' dresses: ASOS | Flower girl dresses: Marks and Spencer | Groom's attire: Zara | DJ: Soundprint | Marimba Band: Ama Wolseley Marimbas