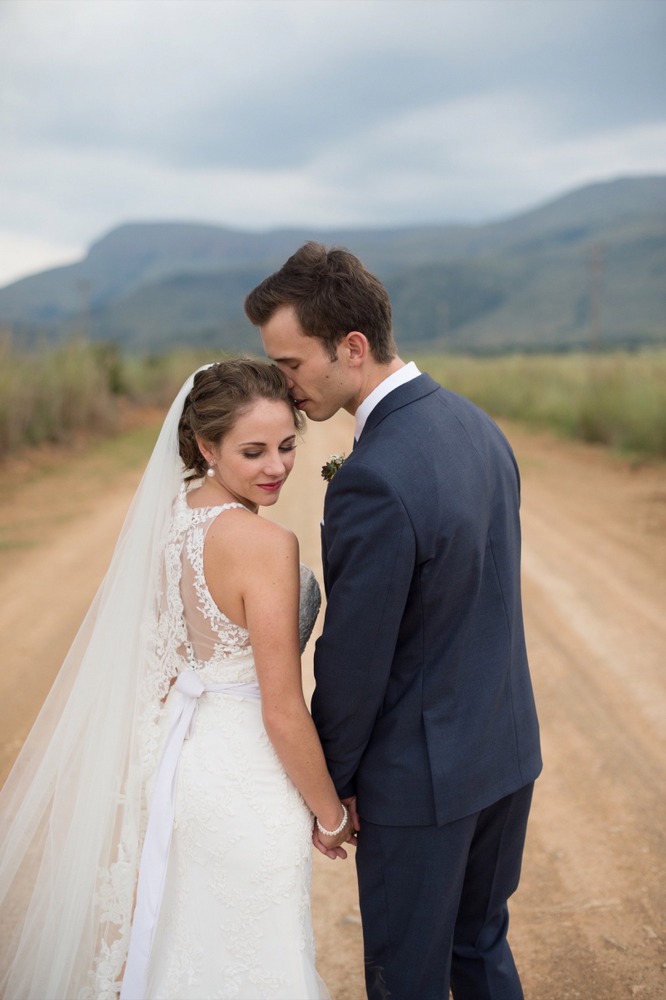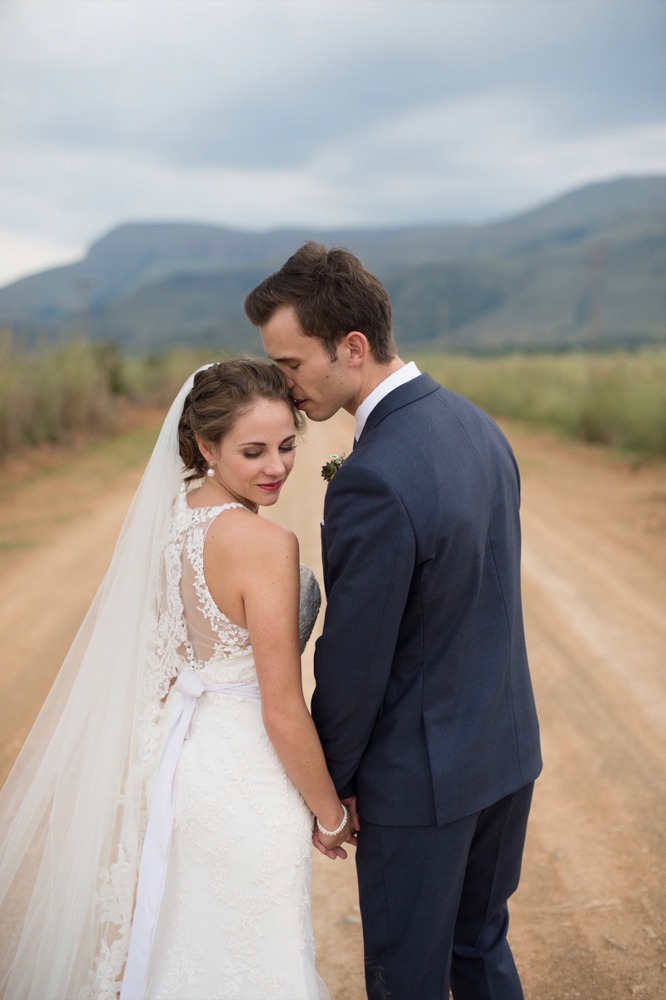 I love that in weddings I feel like I learn something new every day. Today's fun fact is that the yellow fynbos which is included so liberally and joyfully in Leande & Martin's gorgeously rustic, elegant-with-a-touch-of-Karoo wedding is called Cape Everlasting – which let's be honest, is kind of the most perfect name for a wedding flower, and my new favourite South African touch. It also happens to be the loveliest bright against a palette of navy and rust, one lovely detail amongst many – this really is the kind of wedding that every time you look at Laura Leigh's pictures, you notice something different. Fruits and greenery lining the aisle, red ribbon on the eucalyptus bouquets, shotgun shell boutonnieres… And combined with the fantastic backdrop of The Cowshed (including a herd of Nguni cattle), this is just about as picturesquely South African as a wedding can be.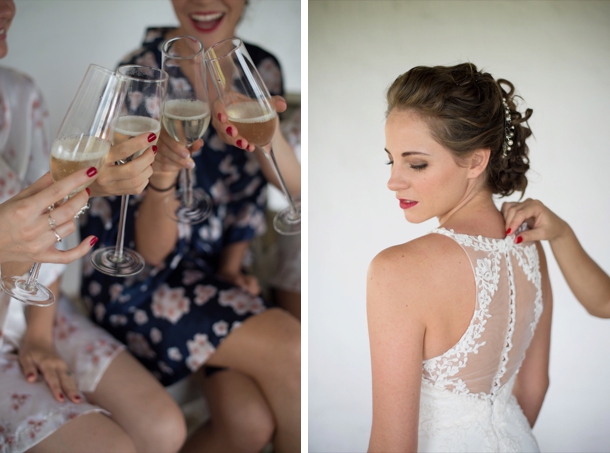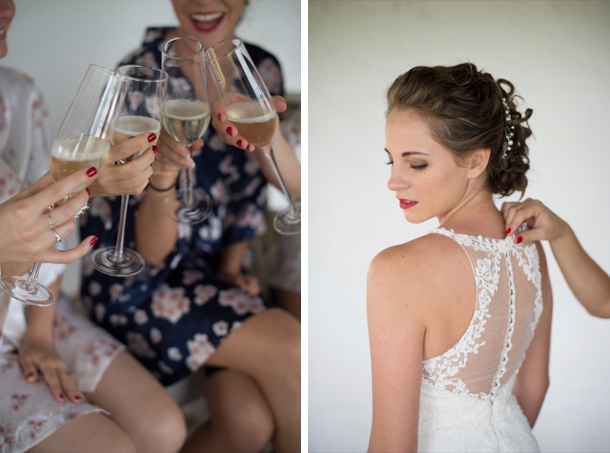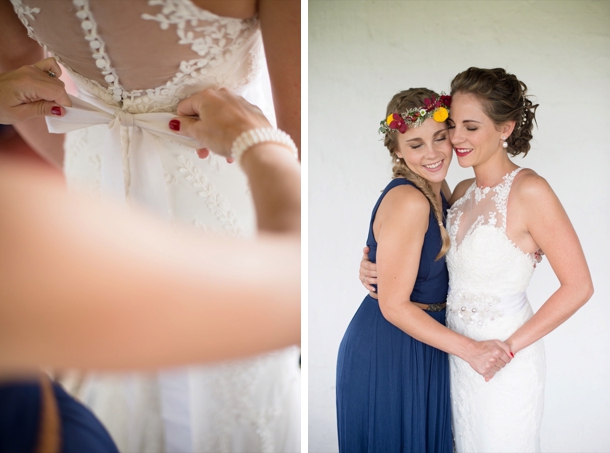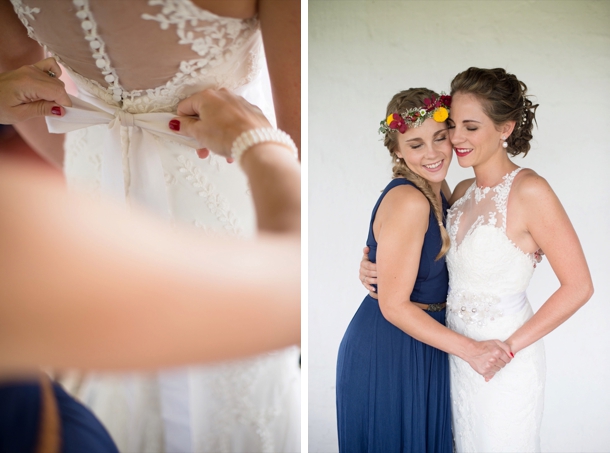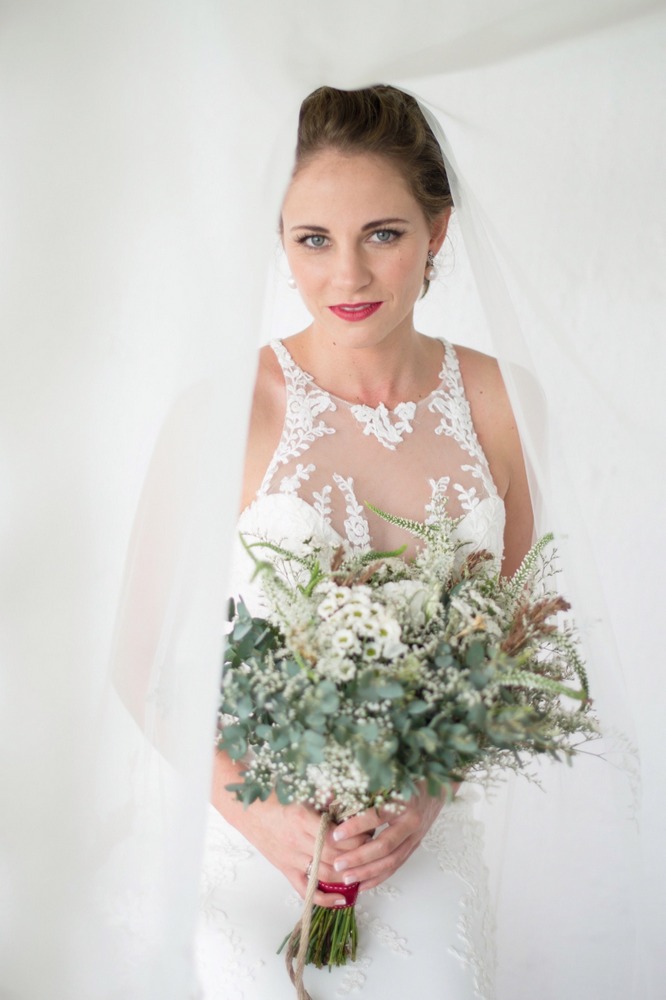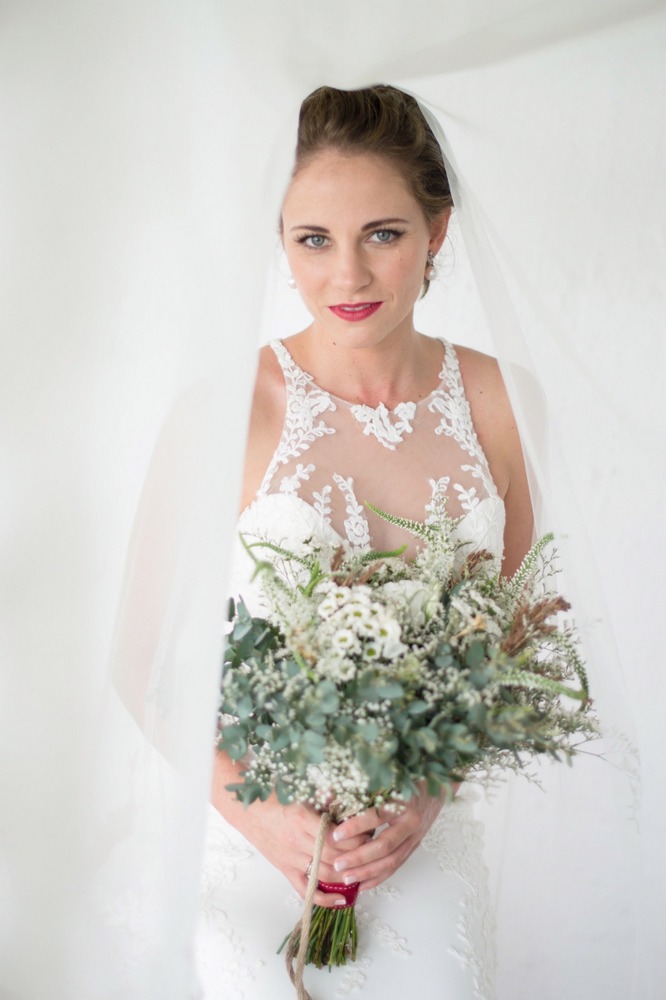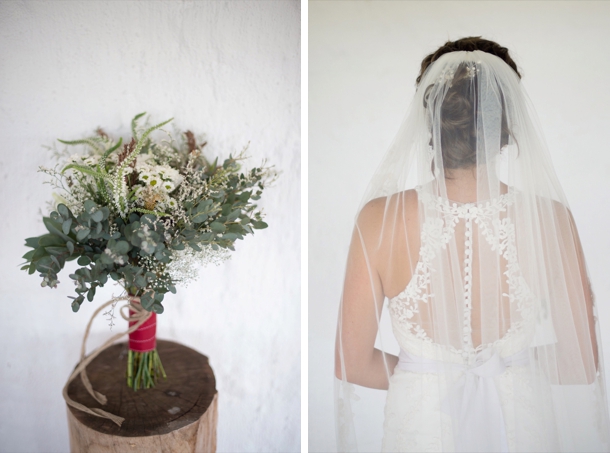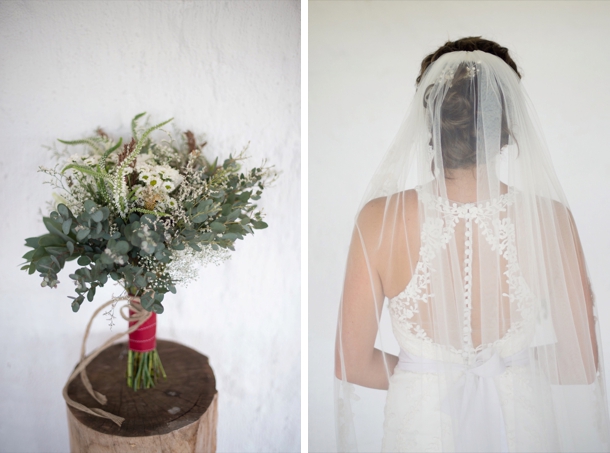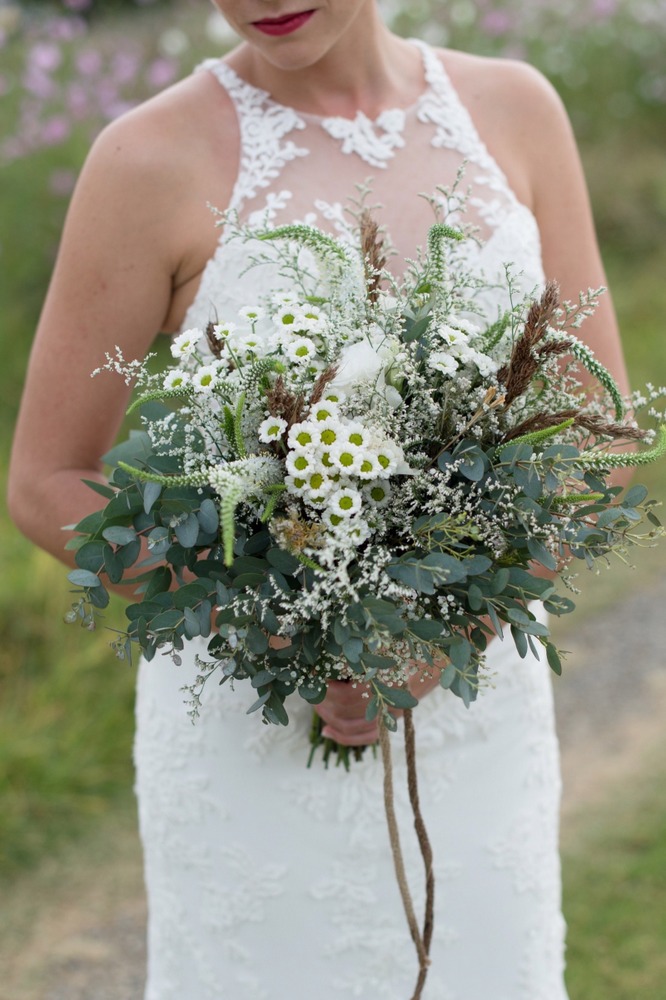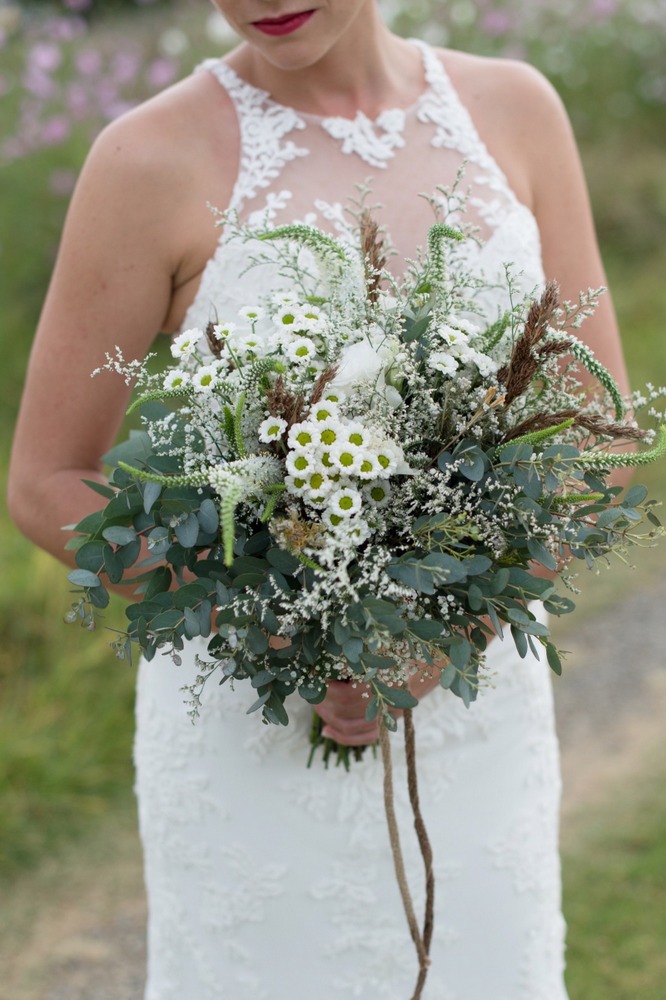 Love Story
We met through my best friend – she and Martin grew up together in Parys. I noticed his gorgeous smile but didn't think in a romantic direction at all. Both of us weren't looking for a relationship until we had our goodbye hug (Martin believes that sealed the deal, hehe). We went for our first coffee a few days later and saw each other every single day after that. A few weeks into the new relationship I found out that I was going to Kroonstad for my year of Community Service. Here is where we decided that if we made it through that long distance year, we could make it through anything – and we did! 
The Proposal
We planned a trip to the West Coast to visit my gran – I was under the impression that it was just a little break from reality. One morning he told me we needed to pick up building plans from his father's architect friend in Cape Town that afternoon – the 'plans' were the ring that had been flown in from Pretoria that same morning, but I didn't suspect a thing. When we left the architect's house we went to Camp's Bay for a coffee as it was a bit cloudy and Martin suggested we take the cable car up Table Mountain since neither of us had been there since primary school. He dropped me off at the ticket office, gave me his wallet and said I should get tickets while he parked the car, which was unusual behaviour for him. Then, as he came running up to me, he was clasping his rolled up sweater in his hands as if his life depended on it. When we got to the top, he went to the men's room and came out wearing the sweater, but didn't take his hands out of his pocket – I wondered if he was afraid of heights! As I was enjoying the view and taking photos, he called my name. I turned around and he was on one knee. At that moment, the sun started breaking through the clouds – it was the most spectacular sight seeing my future husband in the glorious light asking me to spend my life with him forever.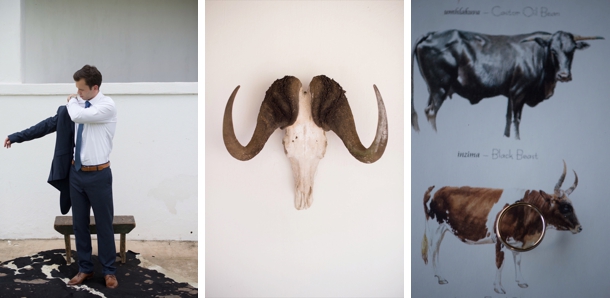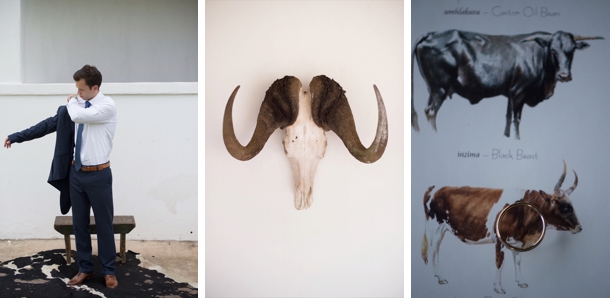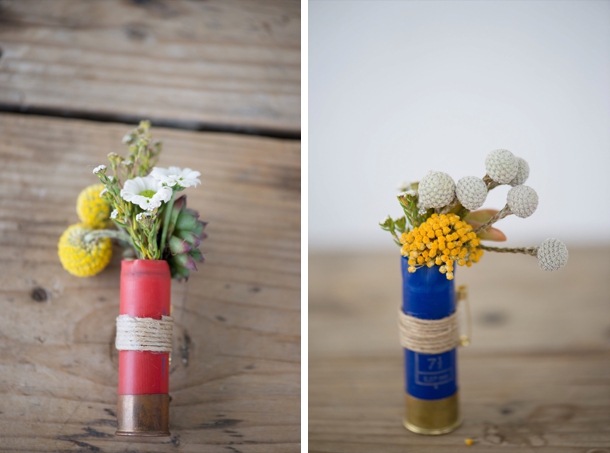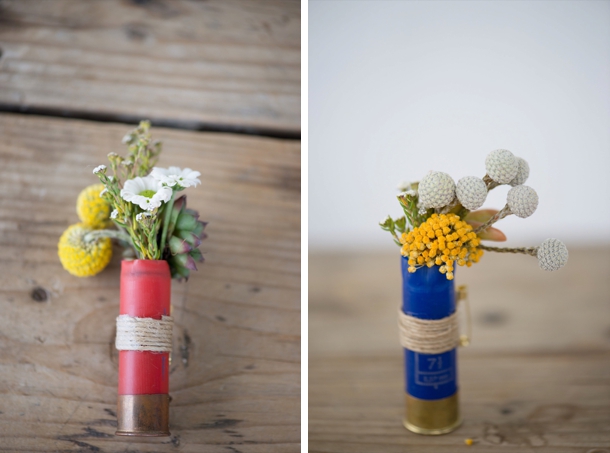 The Venue
I have always wanted to get married in the Dullstroom area, and Martin didn't want anything too formal. When we came across the website of The Cowshed, we fell in love immediately as it describes who we are. The ceremony tree was just perfect as both of us are nature lovers. The warm, inviting colours and feel of the venue stole our hearts and we decided just then and there we had found what we dreamed of!
Wedding Style
Our colour palette was navy, red and a touch of yellow, with natural undertones. The theme was farm-style with a splash of Karoo. (Countryside meets Karoo). We also had a lot of rabbit ornaments carrying the theme through.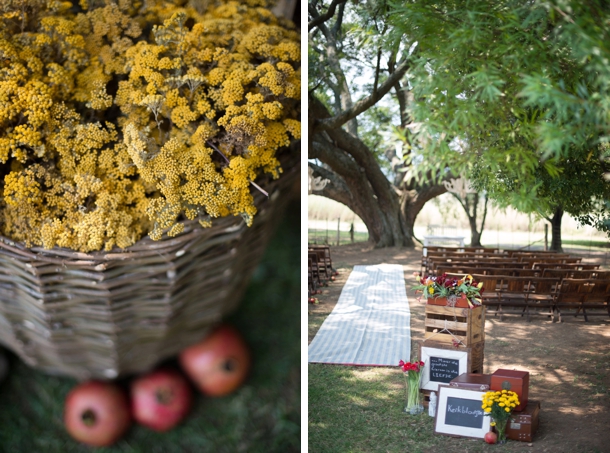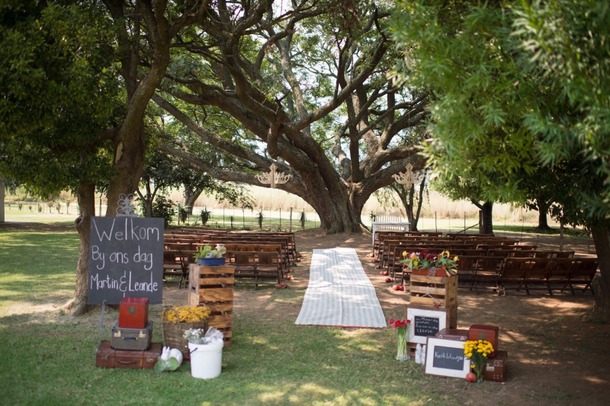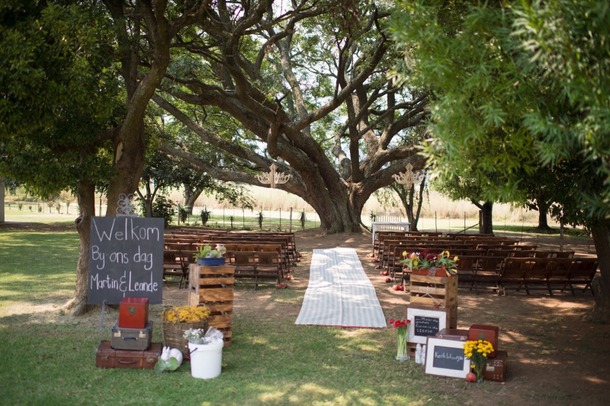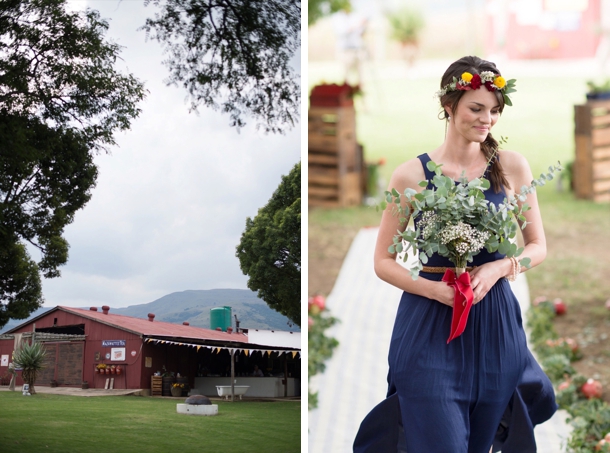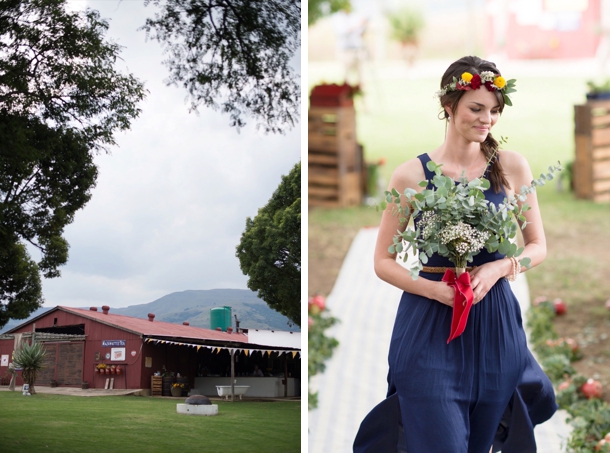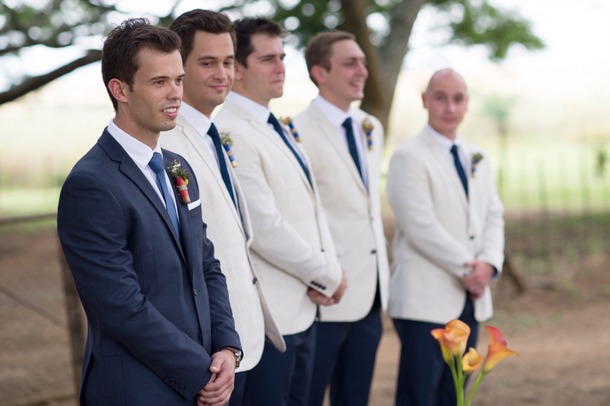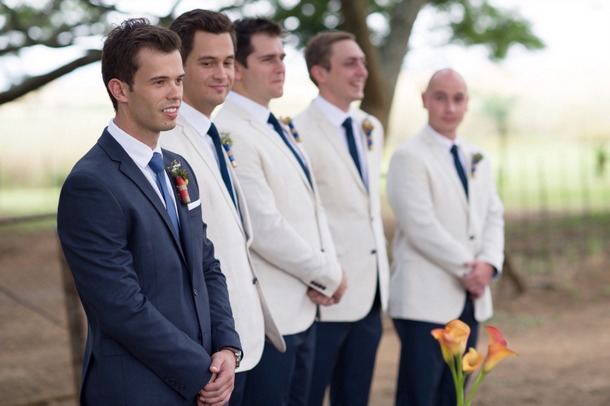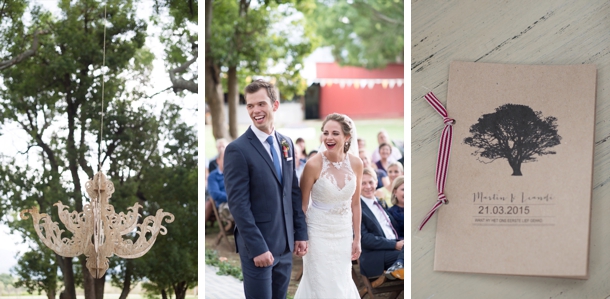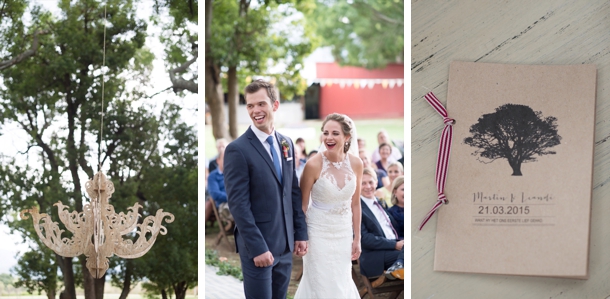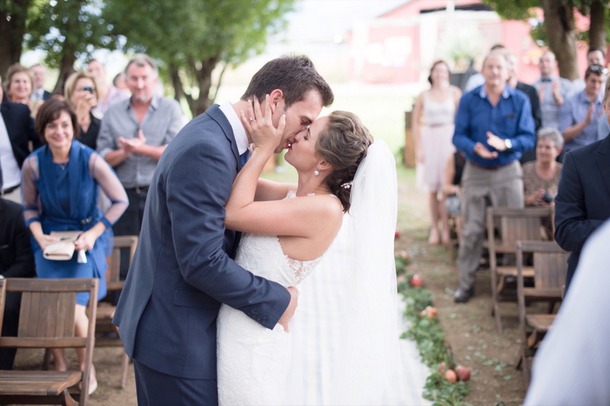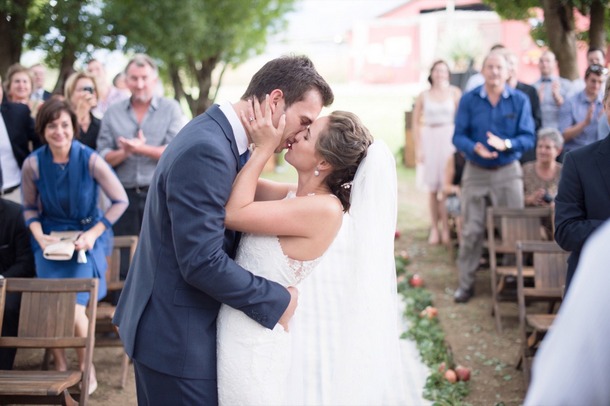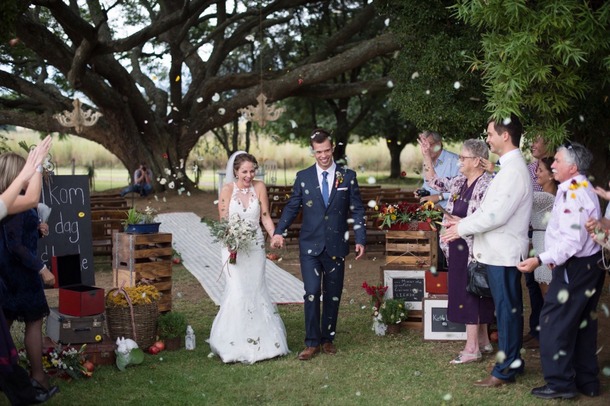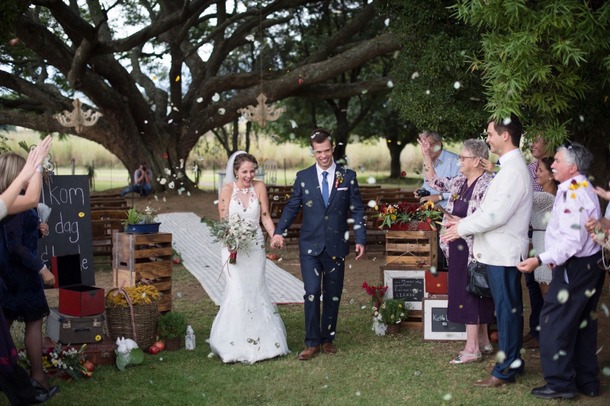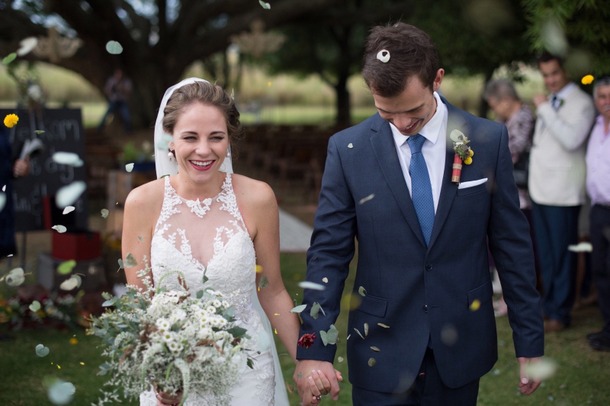 Wedding Details
Our wedding details reflected our personalities perfectly. We are relaxed, warm, homey people who love to share our experiences with everyone that is dear to us. The colours showed the warmth and celebration we wanted to share with them all. The fact that family and friends could stay over at the venue just made it more personal, since everyone was involved in the whole wedding experience. Both of us are foodies and use dinner time and a glass of wine to share all our cares and engage in proper conversation. Dinner is where family comes together and shares precious time. This is why we chose Ezette Prinsloo from Farm Inn to cater for us. She believes that food should be an experience and this is what she brought us. She explained and presented the food to everyone at the reception to ensure they shared in the food experience.
DIY Elements
We crocheted all of the serviette rings and made little thank you bags for the family with homemade cookies. My dad made the moss table numbers and my mother in law made the thank you rabbit magnets for the guests. All of the stationery was DIY as well. I designed, printed and bound the invitations as well as the ceremony booklet.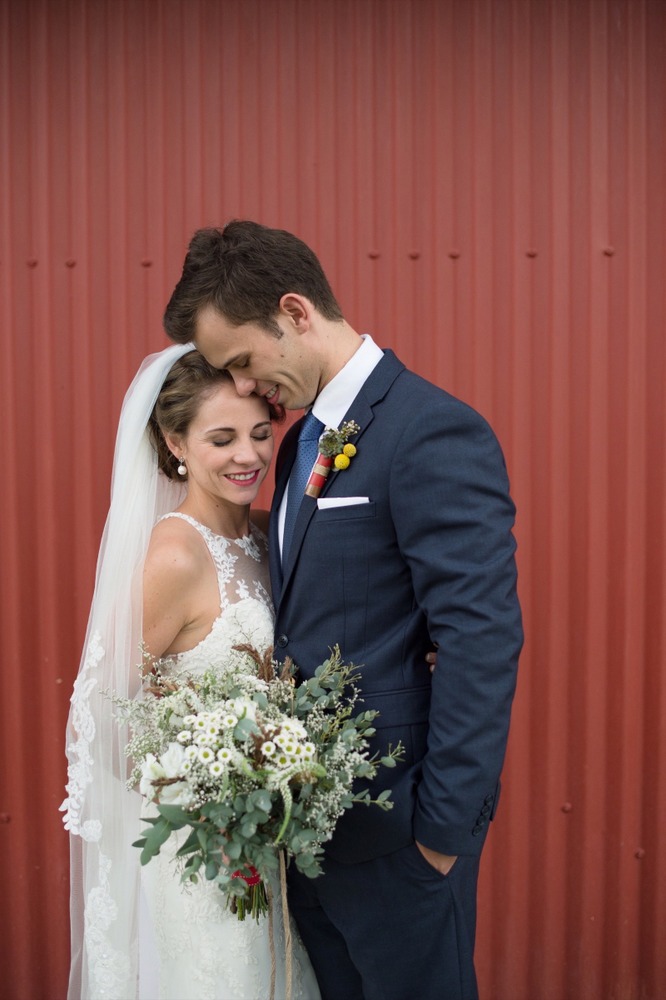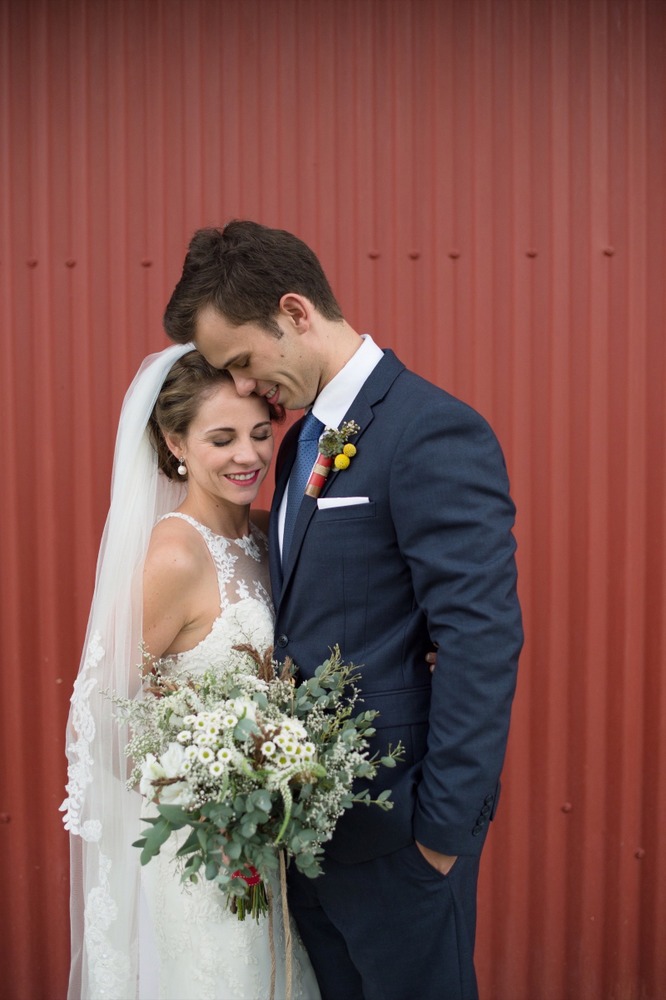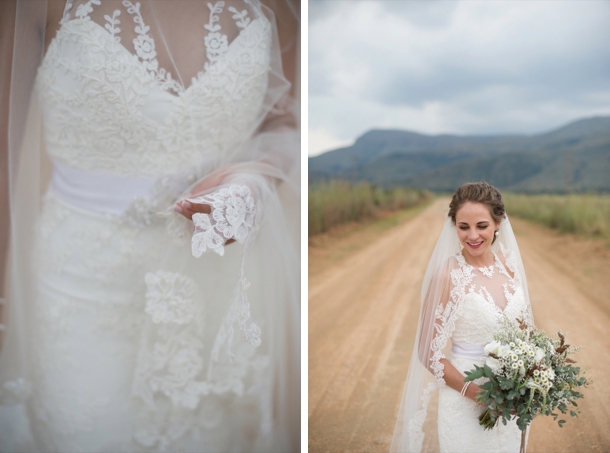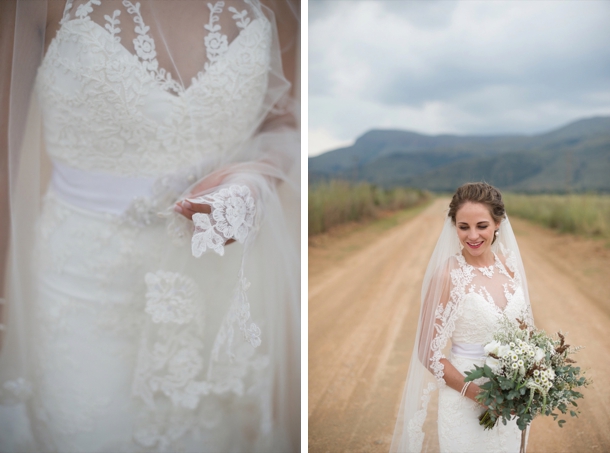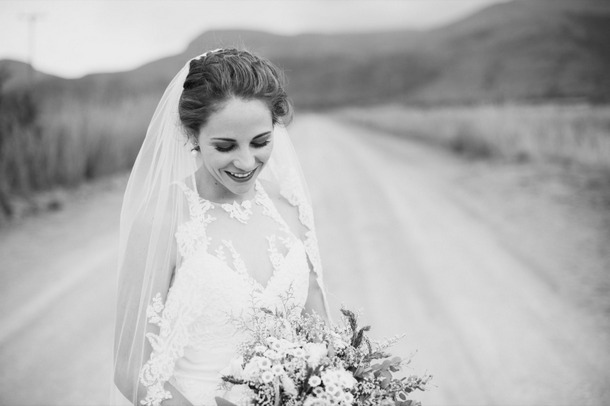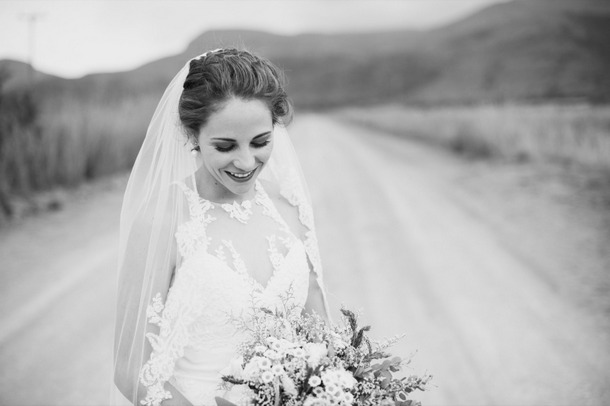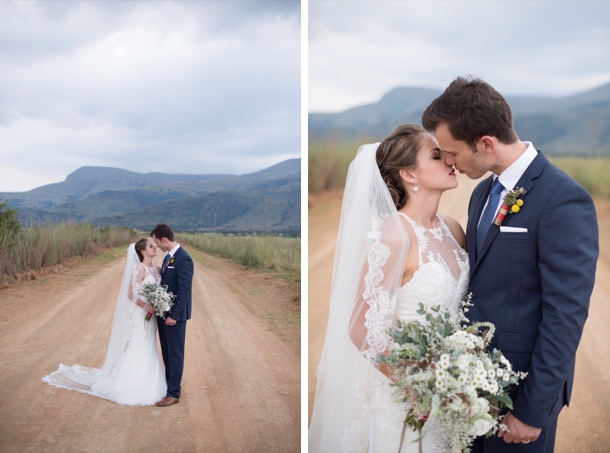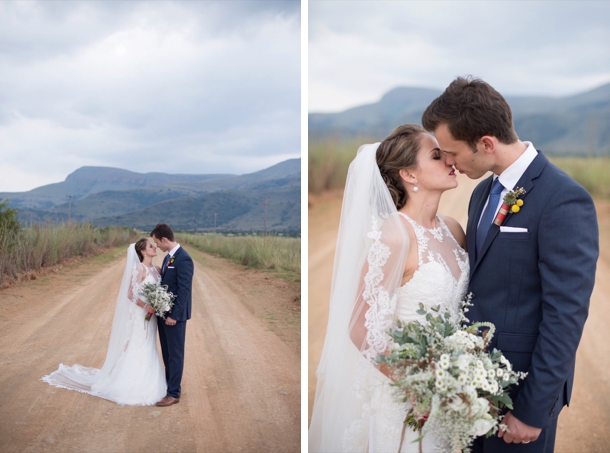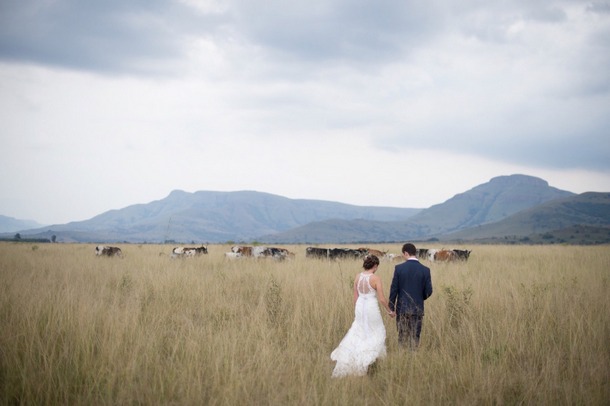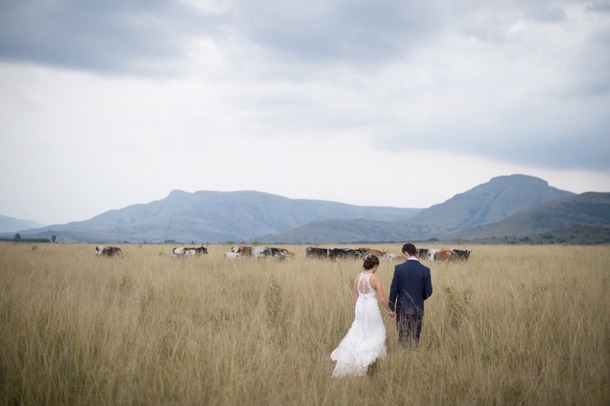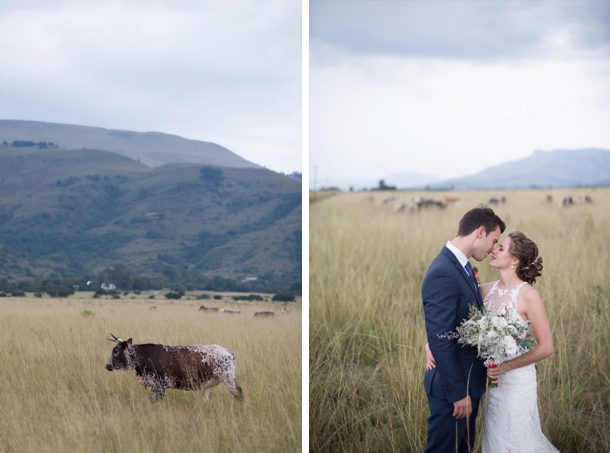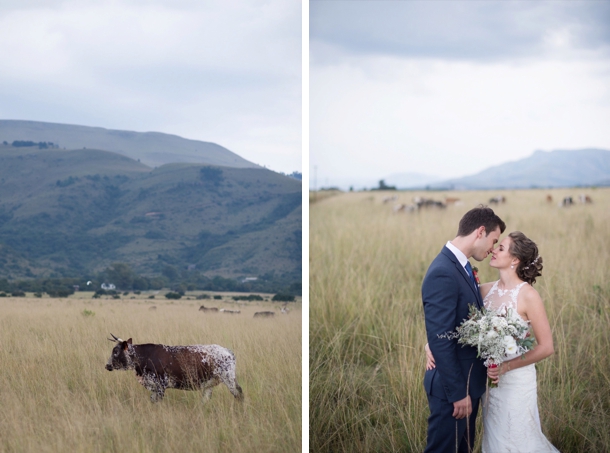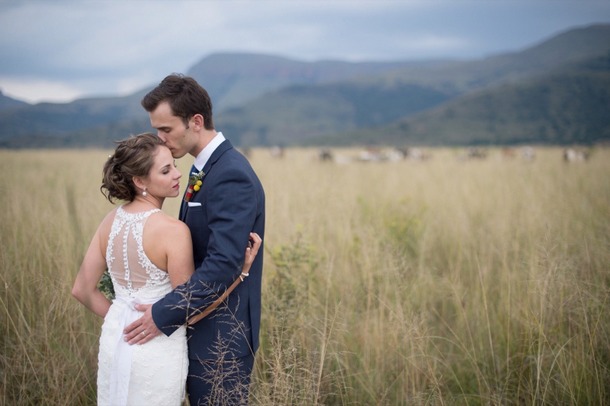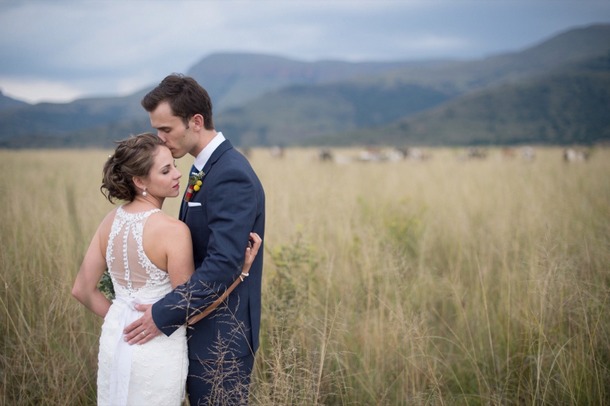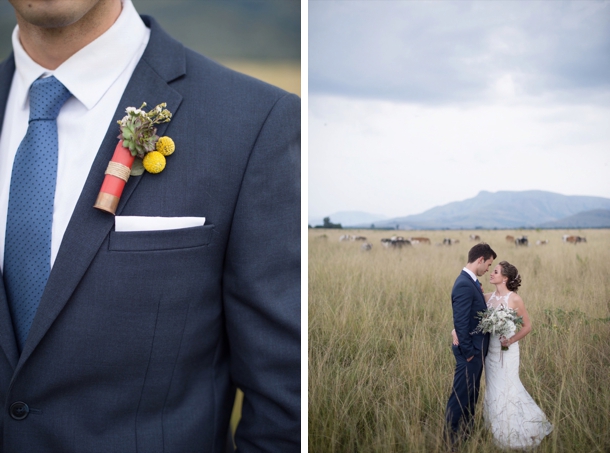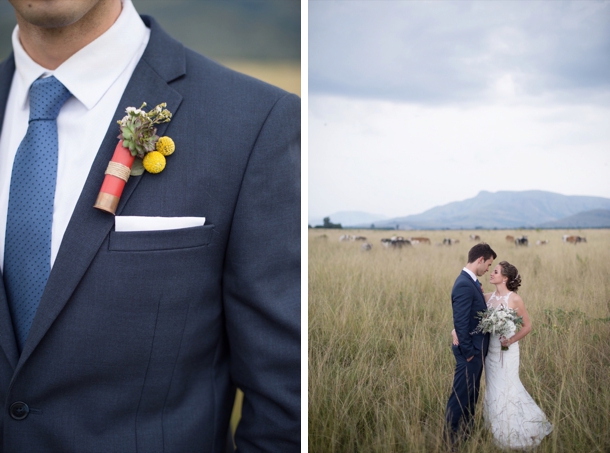 The Flowers
My wedding flowers were vibrant, free and botanical. The little yellow flower balls in the red buckets are called Everlasting and were brought all the way from the West Coast by my gran – something very dear to my heart. They made the reception feel like a celebration, it invited everyone in, made it feel like home!
The Dress
I have always loved lace and that was an imperative for my gown. The style was something that I wasn't sure of so I tried on quite a few dresses. When I fitted my second last dress from the Bridal Wardobe I was almost won over, until they brought out the Isla dress. I didn't think that it would suit me as I am quite short, but when I saw myself in the mirror in the dress I felt like I have never been more beautiful in my life. The crocheted lace just topped it off, as I love crocheting – it was a sign, it was meant to be.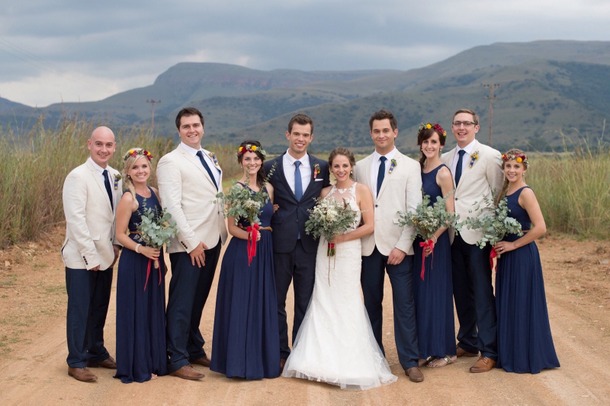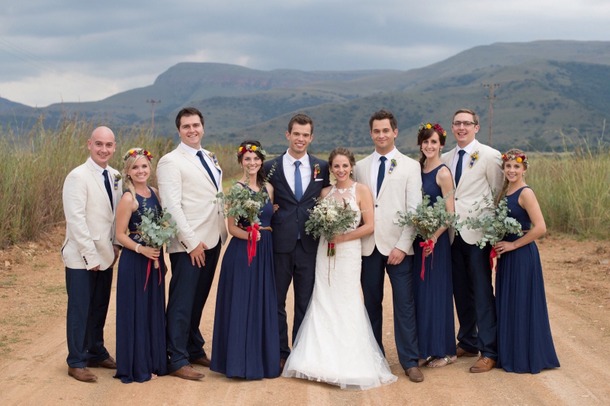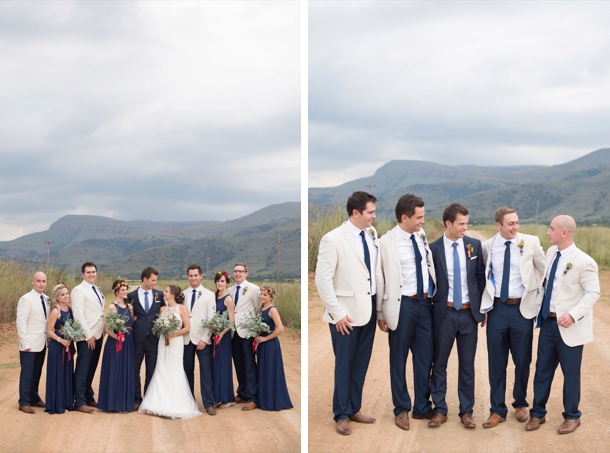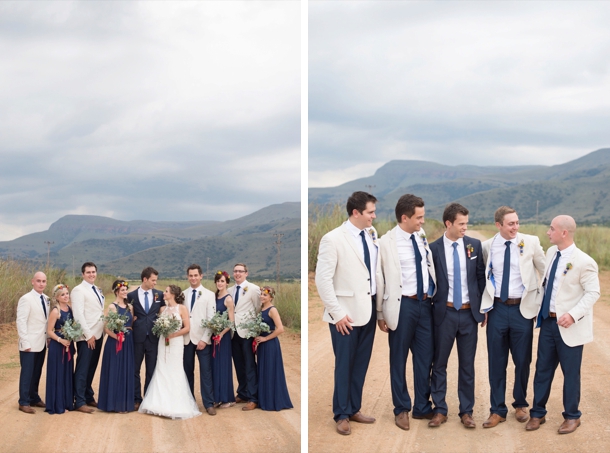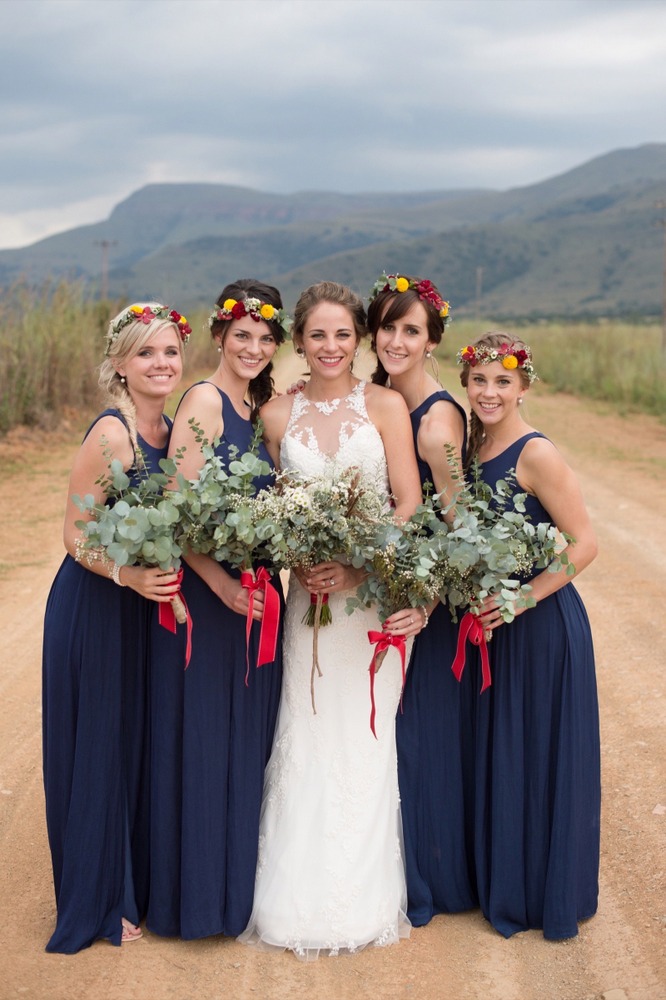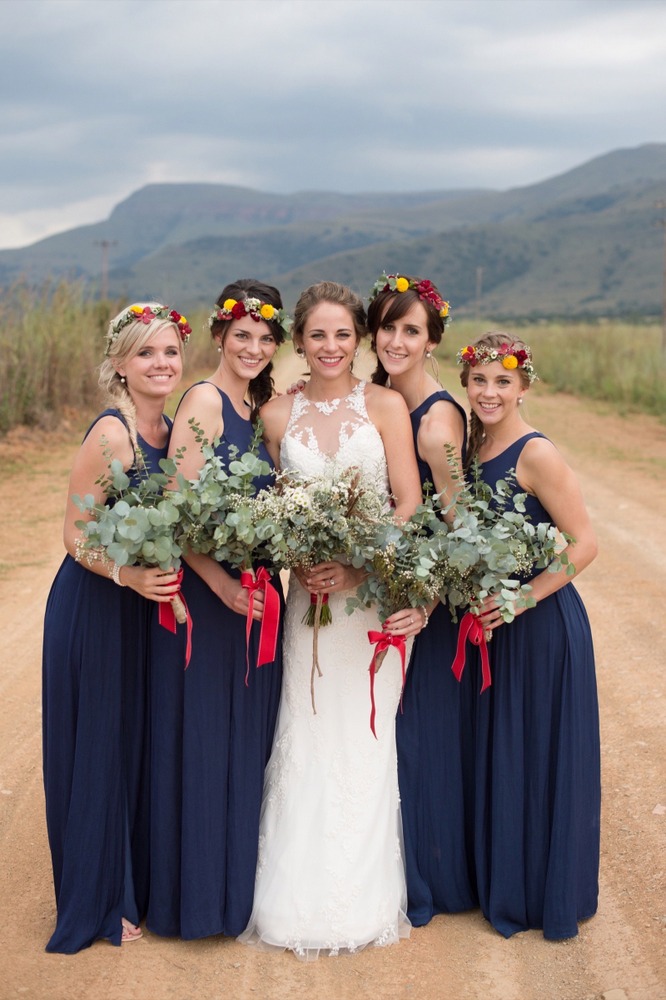 Memorable Moments
I have three moments that stand out! First, when my Dad came up to me with a bunch of veld flowers that he picked and the awe in his face when he saw his little girl all dressed up and ready for him to hand over to someone else. Secondly, the ceremony under the big tree – we could really feel the presence of our Maker binding the two of us as one in the Tree of Life. Thirdly, the moment when we walked into the reception as husband and wife and it just hit me that this beauty we were seeing and feeling would last forever.
Proudly South African Details
We only served Hermanuspietersfontein wine at our wedding and had the Everlasting flowers found only on the West Coast.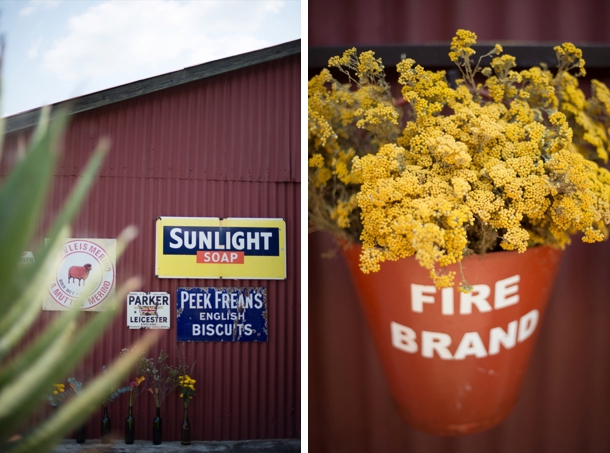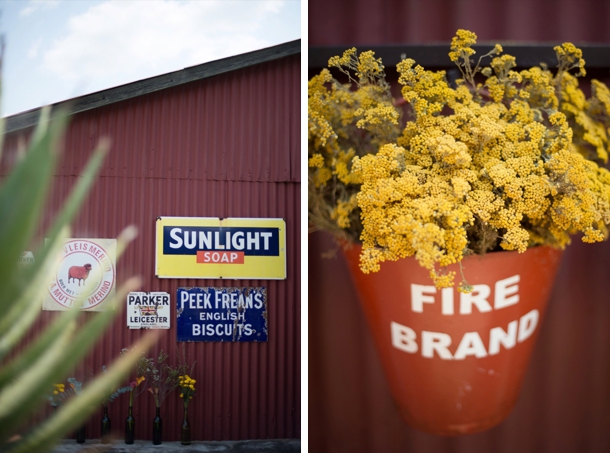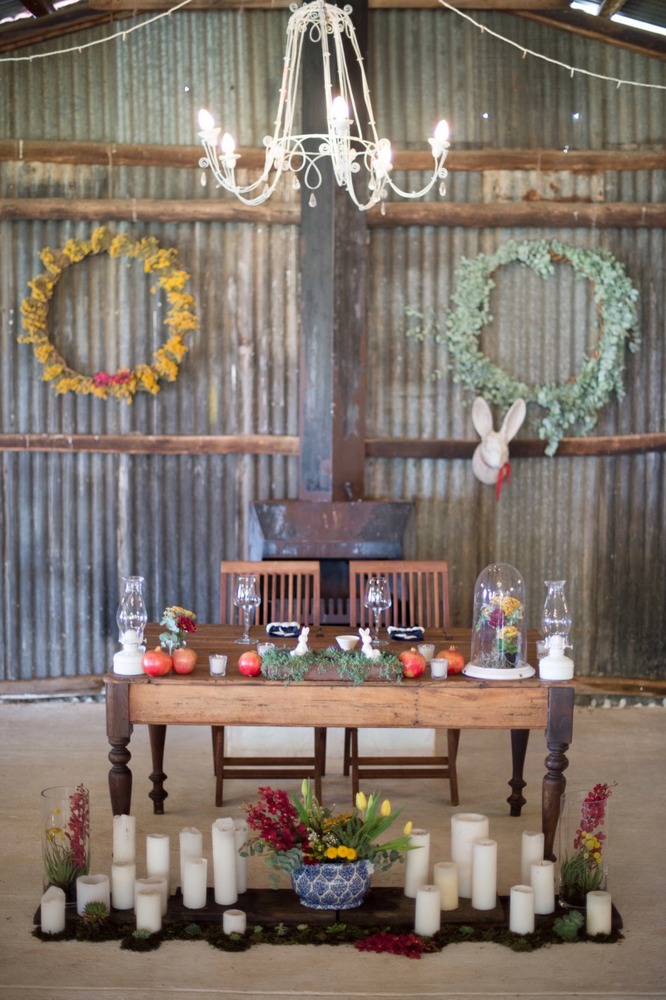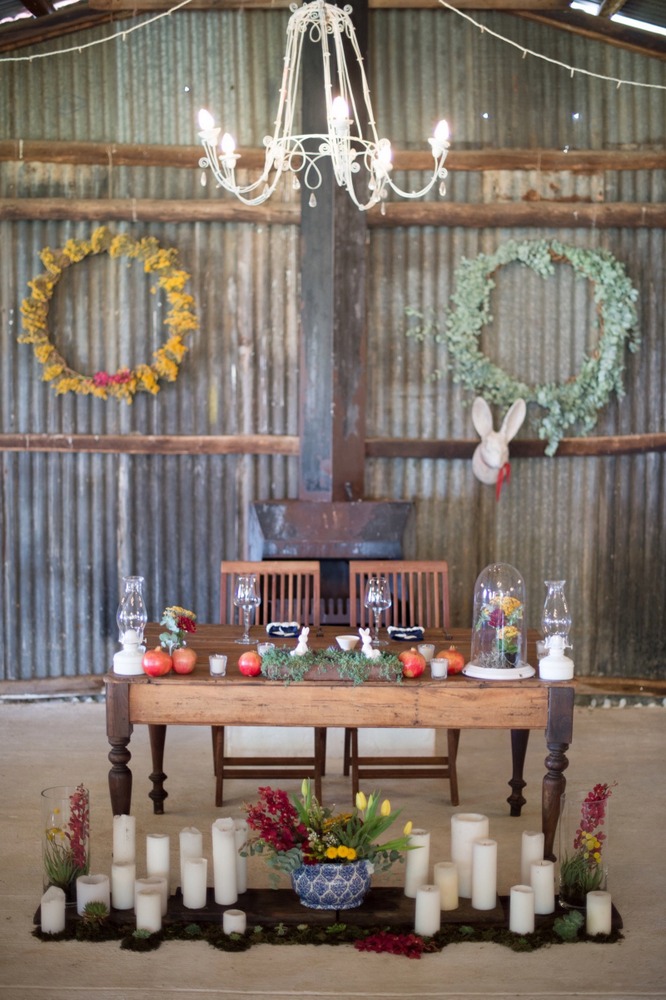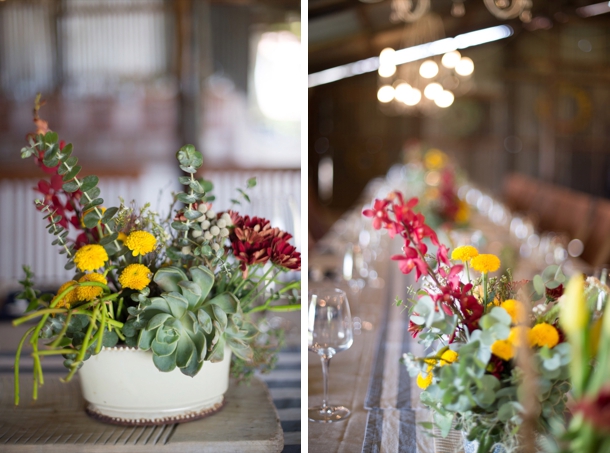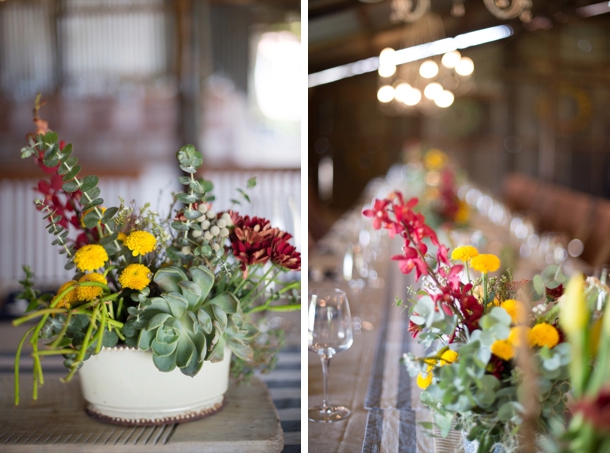 The Honeymoon
The honeymoon was a complete surprise! I only found out when we walked into the airport that morning. We went to Mauritius – Shandrani Resort.
Advice for Future Brides & Grooms
The most important advice I can give is that you as couple should sit together and ask our Heavenly Father to be an intimate part of every little detail of your planning and big day. Make sure that you plan together, and see each other in the detail of the wedding. Make a list and tick everything off to ensure you don't forget anything. Lastly (this helped a lot), draw up a timeline of events with the names and contact numbers of the people who need to be at certain places at specific times for the day before and the day of the wedding, so that you can relax without everyone asking you where they should be and what they should do next.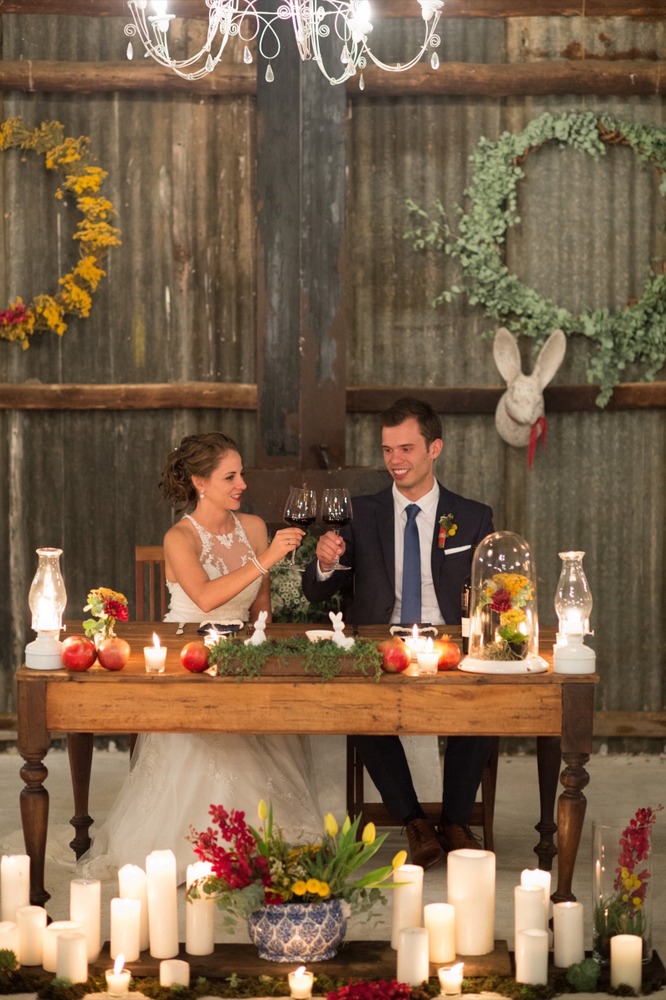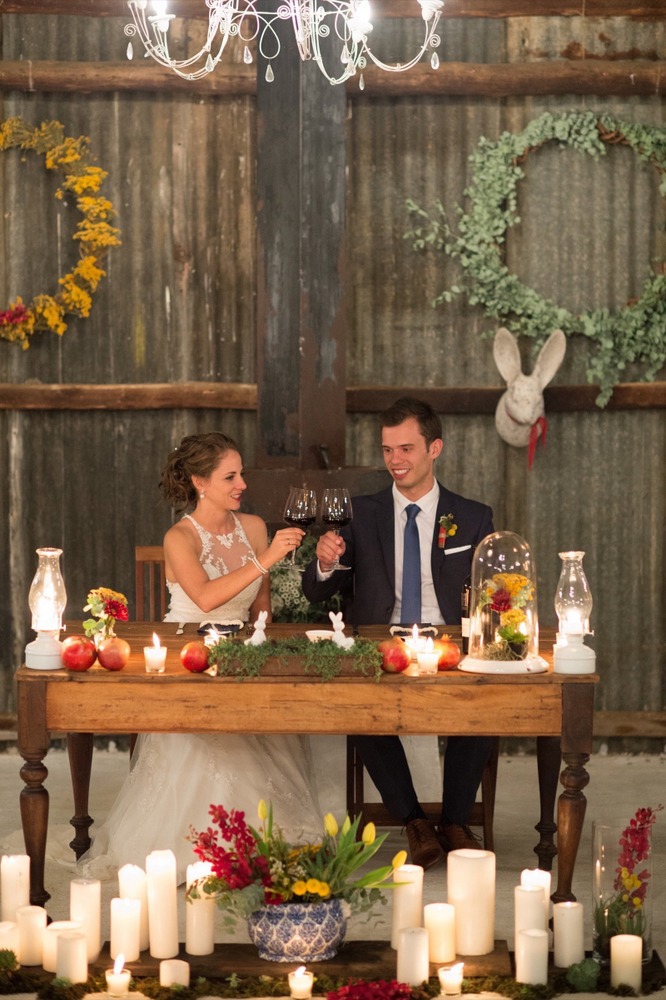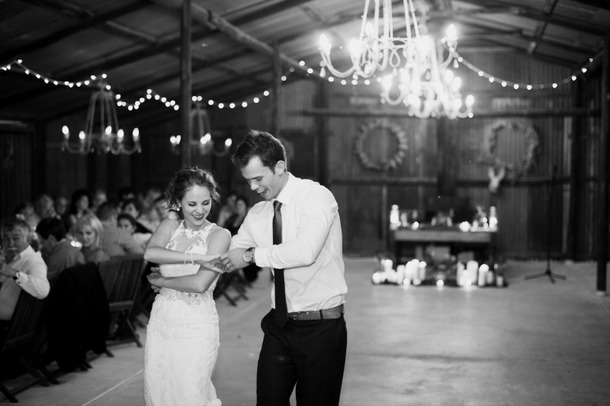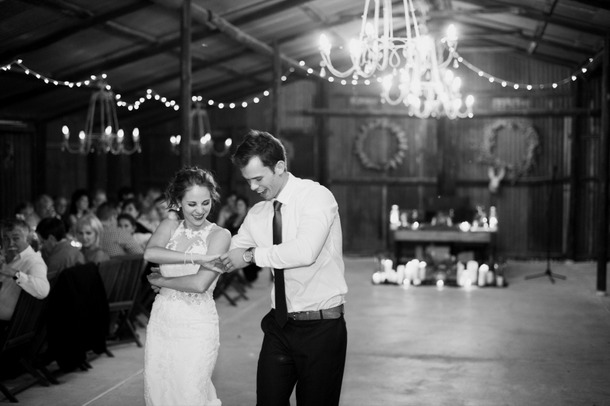 You can see more from this wedding on Laura Leigh's blog.
SERVICE PROVIDERS
Venue: The Cowshed | Catering: Ezette Prinsloo, Farm Inn, Middelburg | Photography: Laura Leigh Photography | Co-ordination: Ezette Prinsloo and bride | Videography: Mighty Fine Productions | Flowers & décor: Hester Peters, Love & Grace | Bride's dress: Enzoani from the Bridal Wardrobe | Bride's accessories: Larum Jewellers, Middelburg | Hair: Michelle at Kimani | Makeup: Angie Makeup | Bridesmaids' dresses: Forever New | Groom's attire: Woolworths | DJ: Eben Breytenbach (family friend) | Ceremony music: Chris Moss