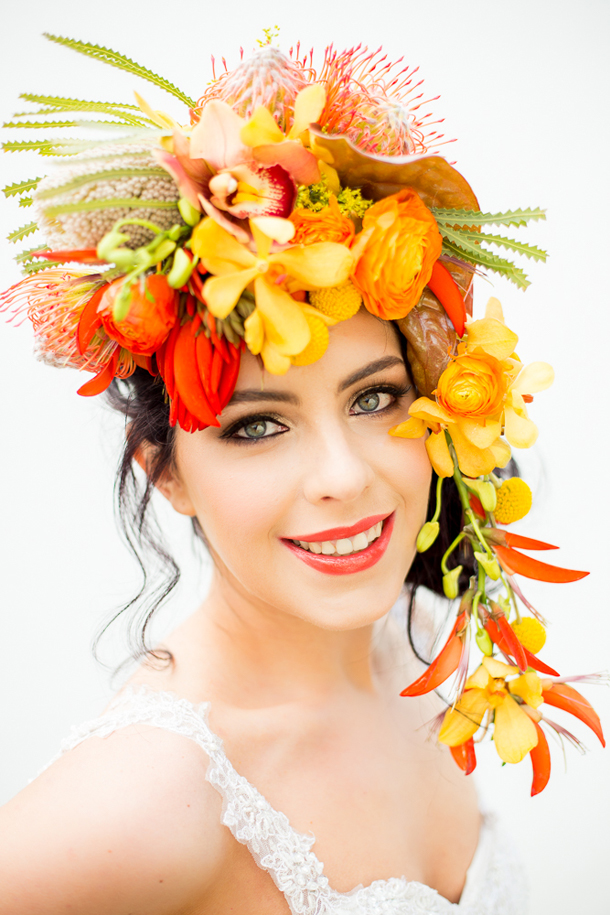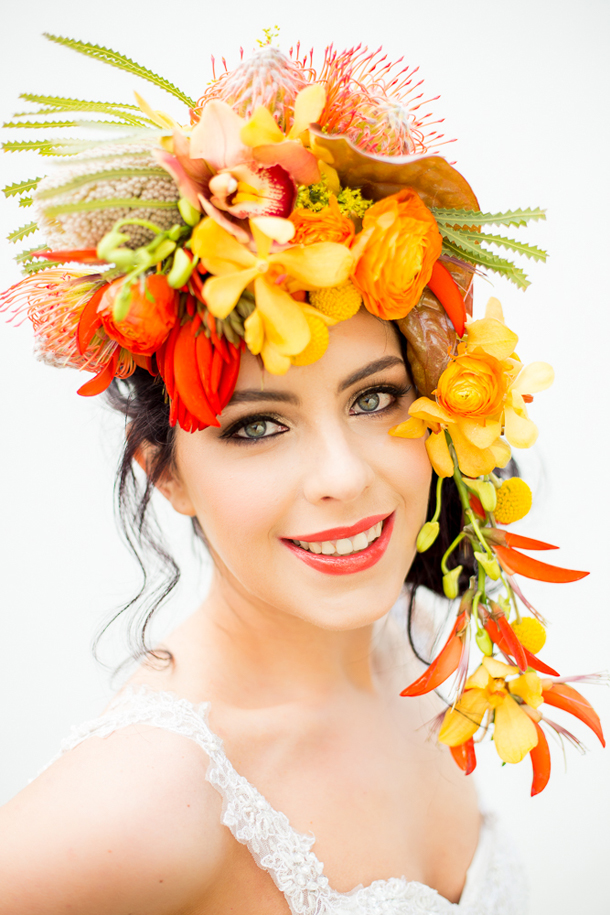 Good morning, lovelies! And happy Friday! There's a weekend full of excitement ahead (rugbyyyyyyyy!!!!) but before that happens, there's a day of inspiration here on the blog. And we're starting it off with a gorgeous piece of editorial from some of our absolute favourite suppliers, including Leipzig, Flamboijant, Corlé Barnard and Nicola Bester. These ladies do colour to perfection, and today they're bringing us a table full of harvest brights – rich shades of pumpkin, butternut, tangerine and honey that would be amazing for an autumn wedding but could work just as well in the summer too (or really, any season – as the team says, be daring with your colours!). With the Leipzig team involved, it's no surprise the florals are AMAZE, but I am also head over heels in LOVE with the cake and its dripping metallics! And of course Corlé has brought her special touch to hair and makeup. Basically, it's gorgeous, so let's get to the good stuff, shall we?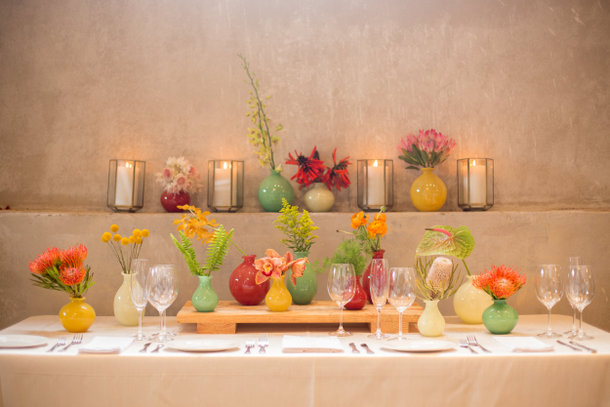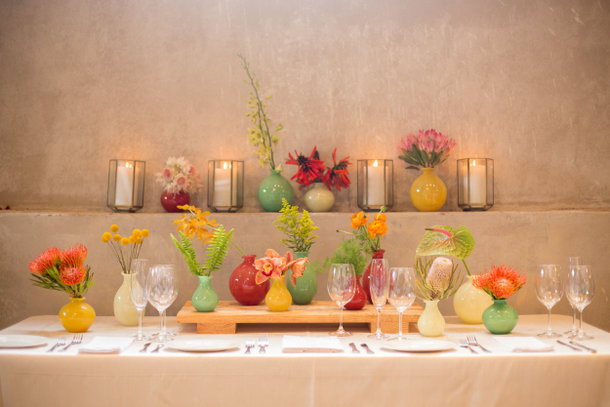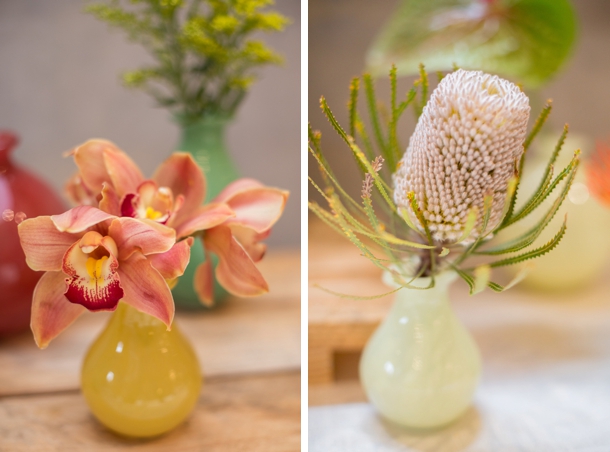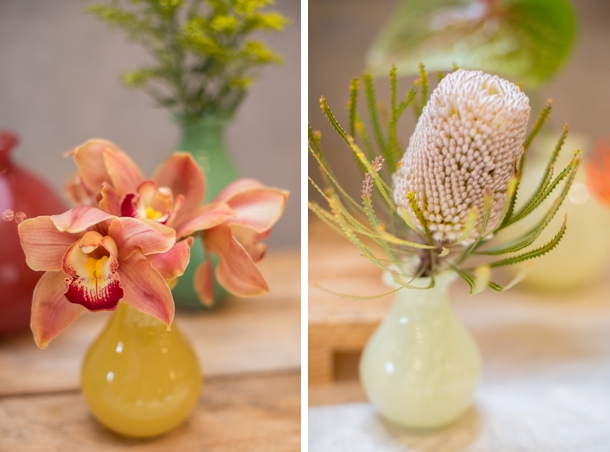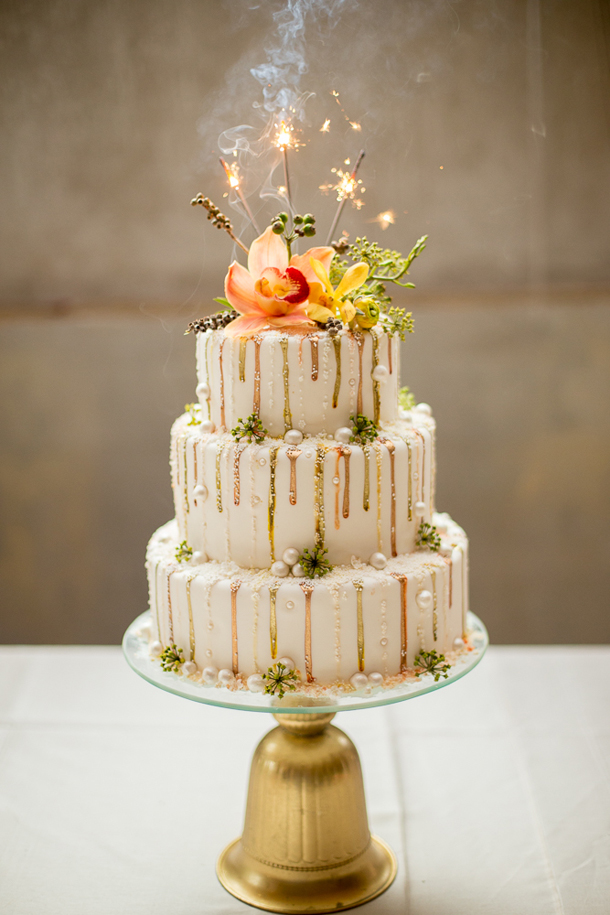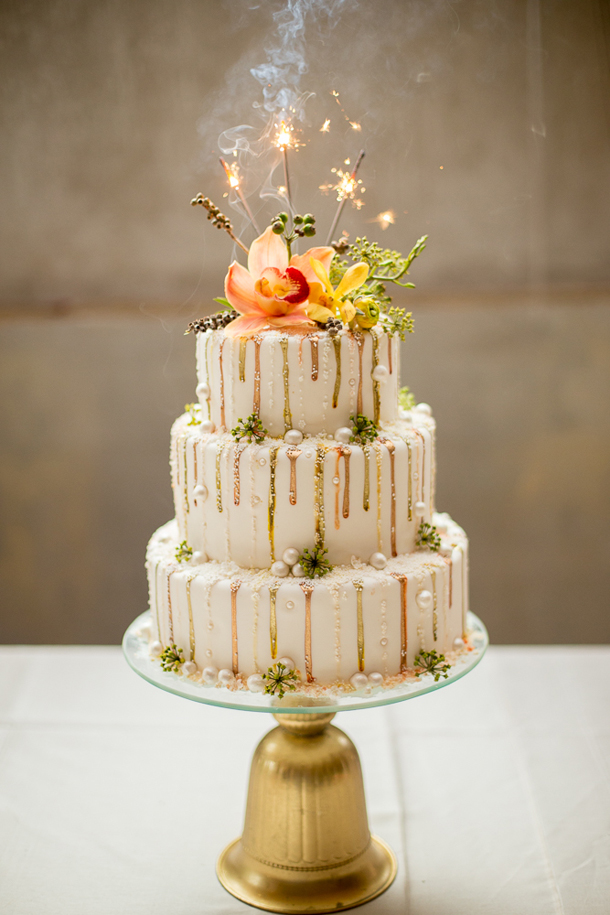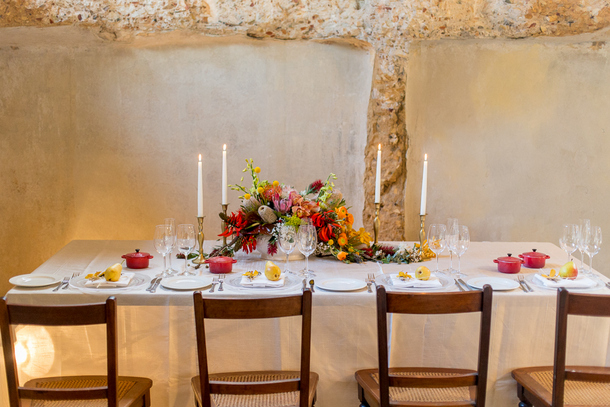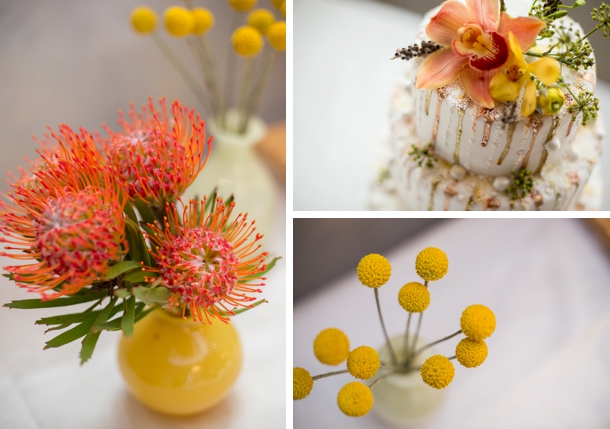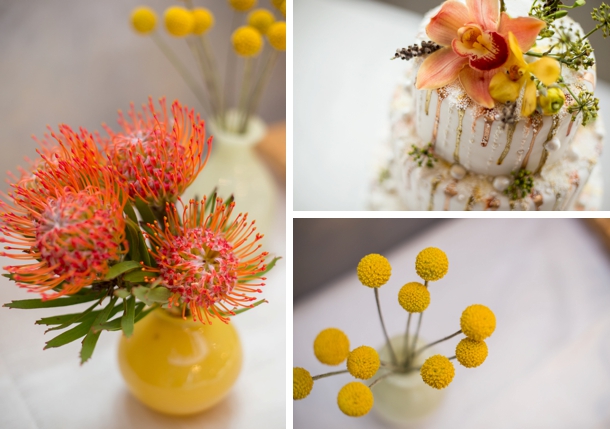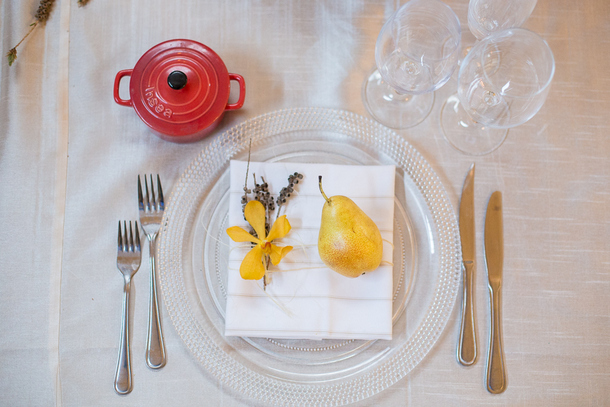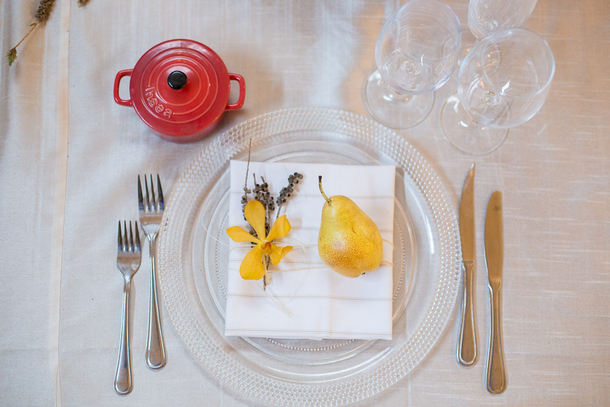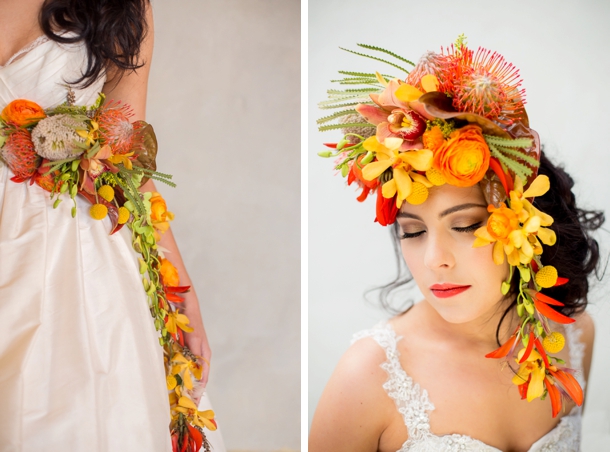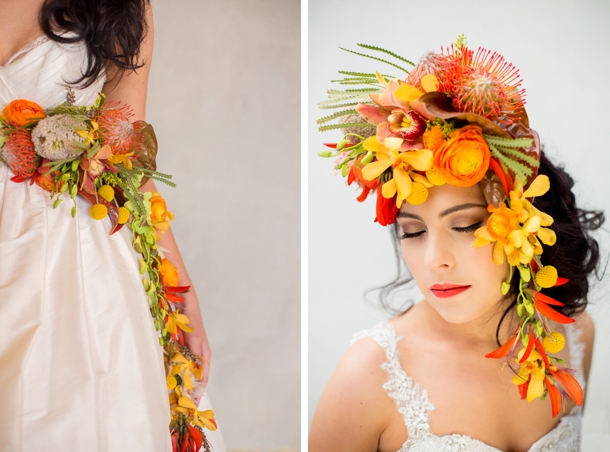 Here's a bit of background from the team:
Our focused theme was Bright Harvest Celebration. The beautiful backdrop of the raw, rustic century old wine cellar is brought to life with fun elements of greens, lively flowers, fresh fruit and bold colours. Our sole purpose was to inspire brides to move away from the traditional pastel colours and rather be more daring with bright bold colour themes to bring more uniqueness and playfulness to their special day.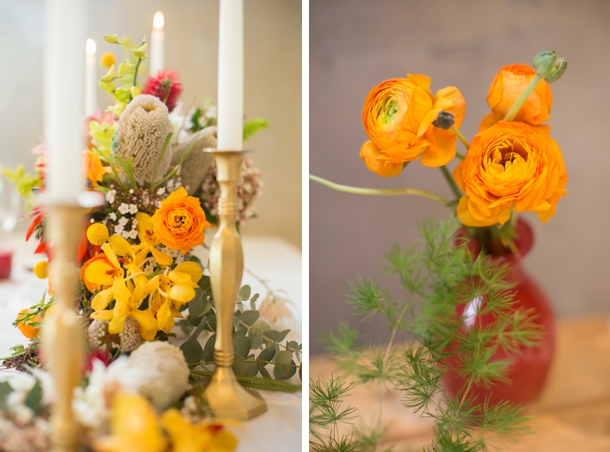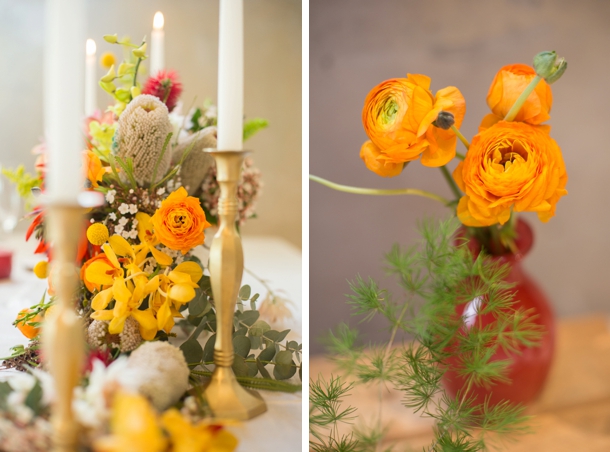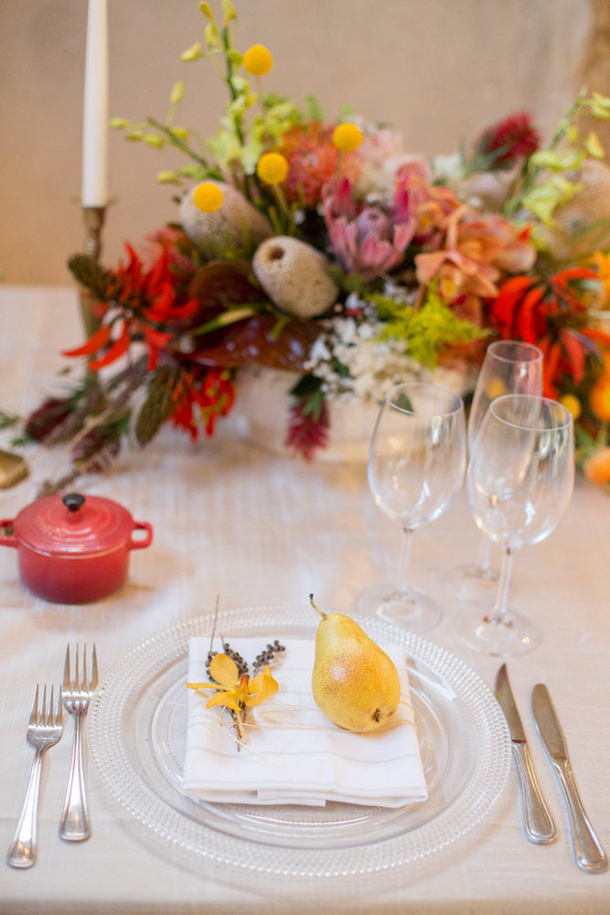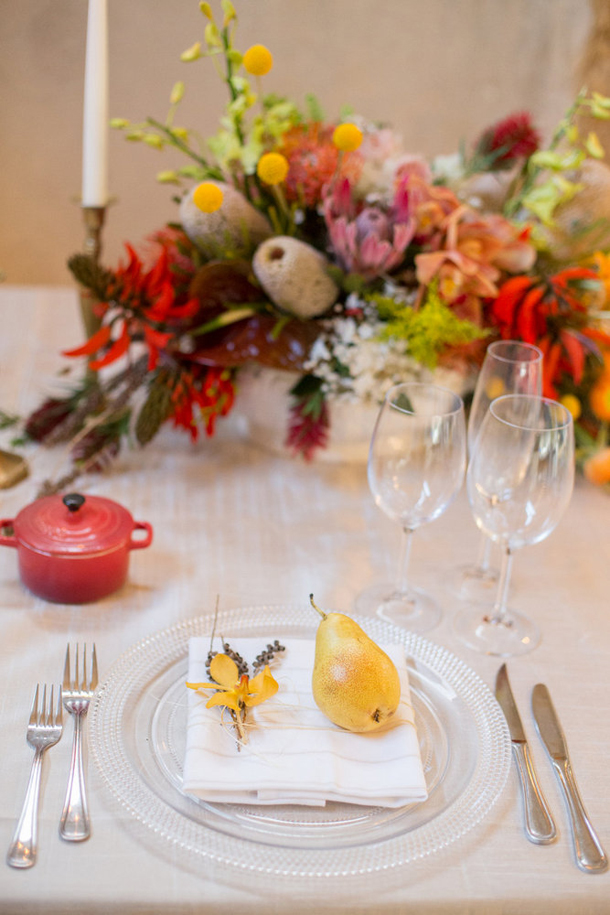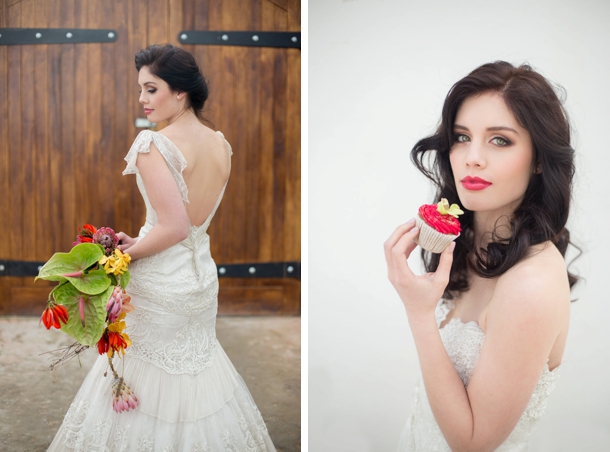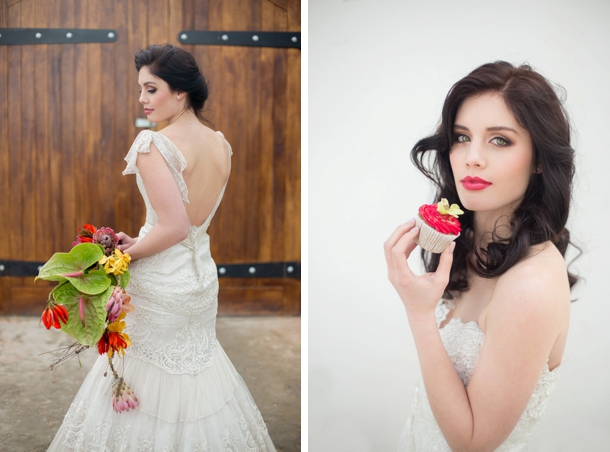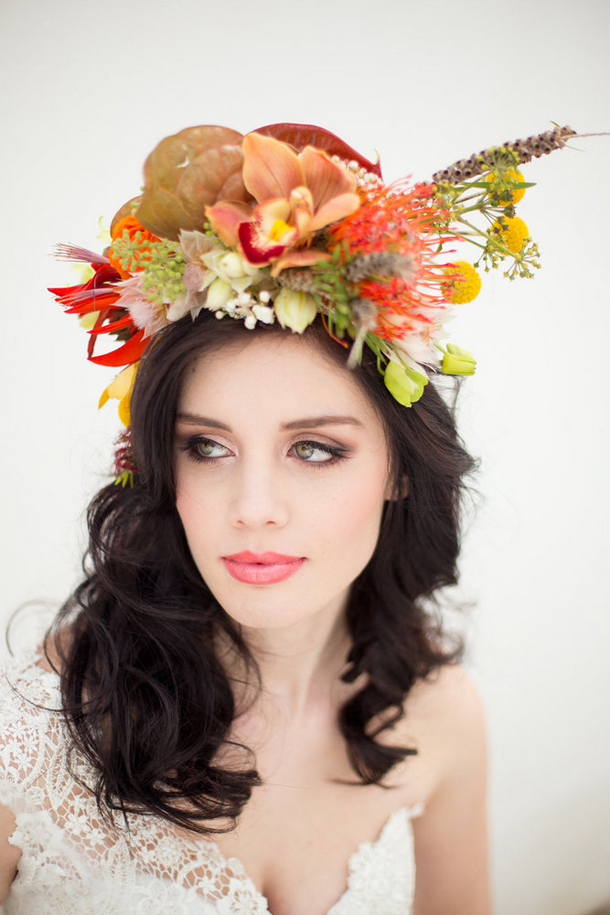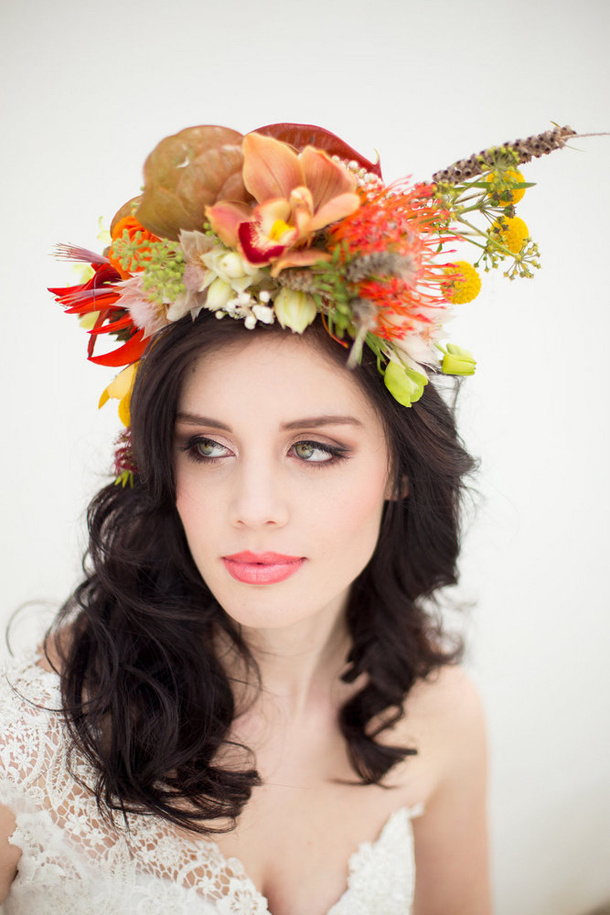 The raw structure and the neutral background enhance the natural elements and boldness of the theme. We were able to work with exotic yellows, greens, oranges and deep reds, including a touch of sophisticated gold elegance to provide the perfect balance. The elaborate flower arrangements create a look and feel of abundant feasts and luxury, a South African flair if you will. There is also a look of mixing modern and vintage, using an exotic palette of luxurious berry reds, Marsala, greens, aubergine, earthy taupe, golds and bronze in modern glassware in the setting of a century old renovated wine cellar with antique wooden chairs. This shoot is a perfect mix of playful exotic colours, luxuriousness, sophistication and festivity.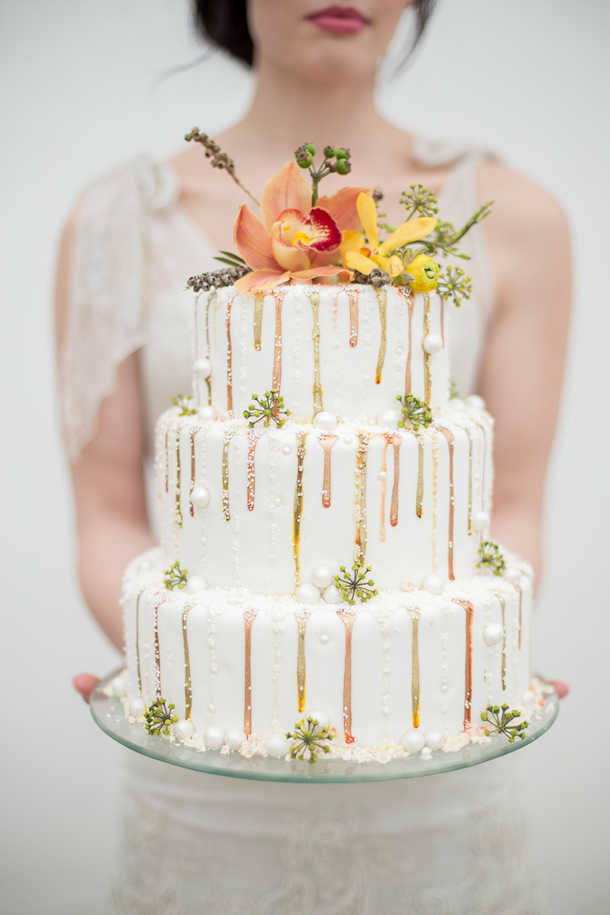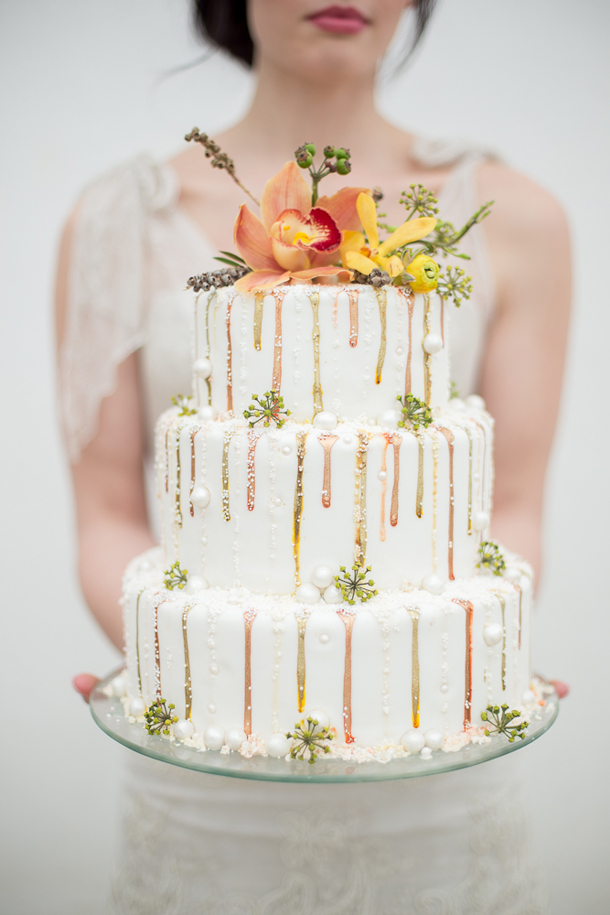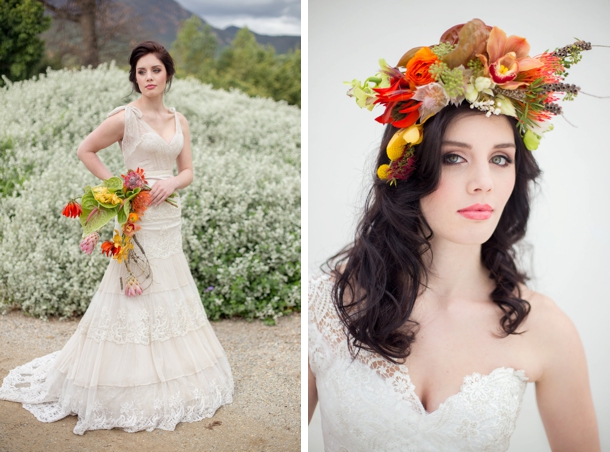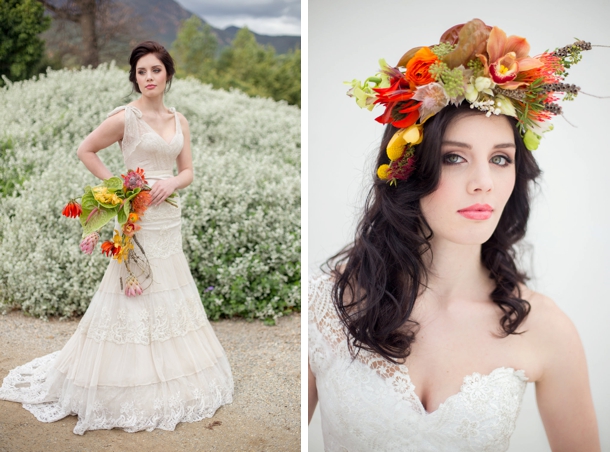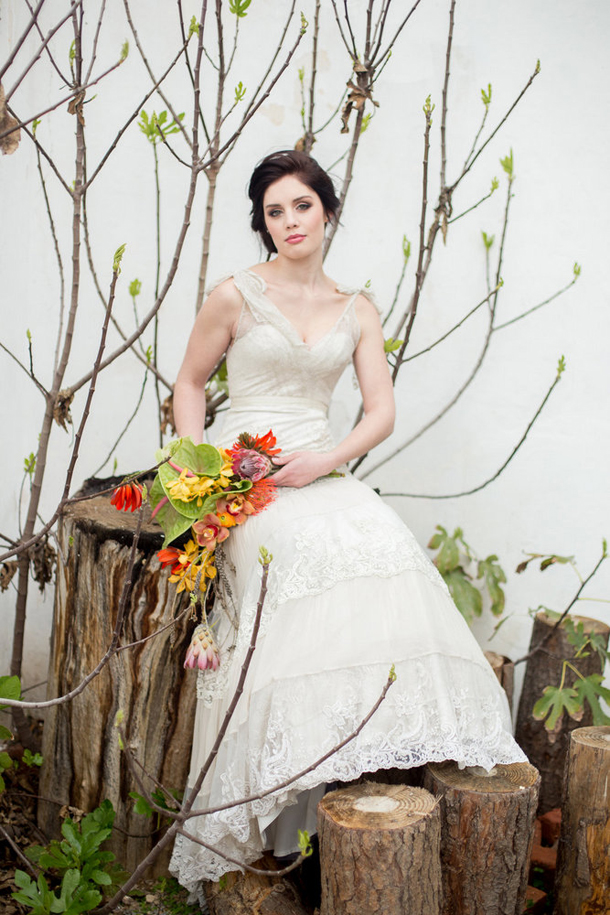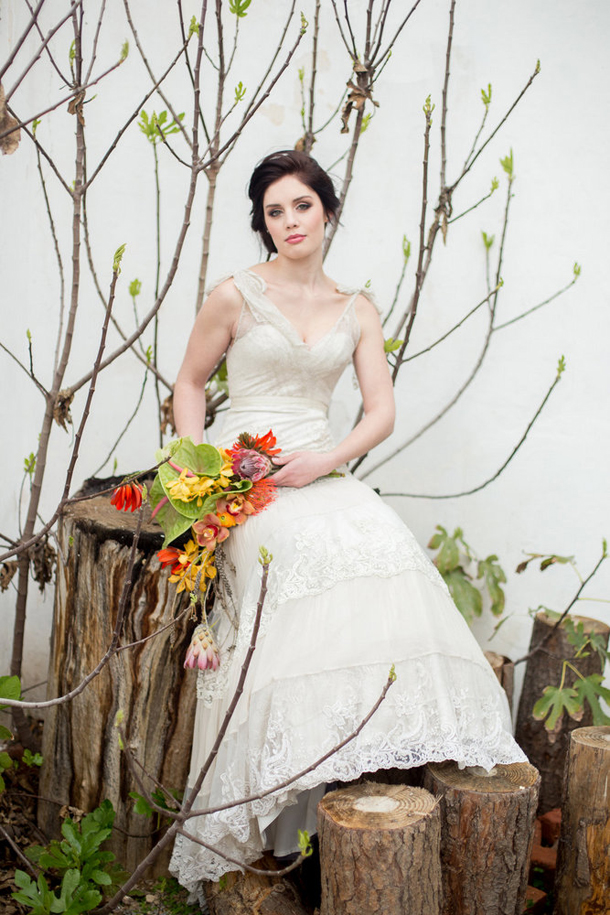 SERVICE PROVIDERS
Photography: Nicola Bester Photography | Décor & flowers: Leipzig Floral Design | Décor: Flamboijant | Venue: Leipzig Country House | Dresses: Didi Couture & Elizabeth Stockenstrom | Cake: The Little Cake Shop | Hair & makeup: Corlé Barnard | Models: Tara Jordaan & Joanne Vorster