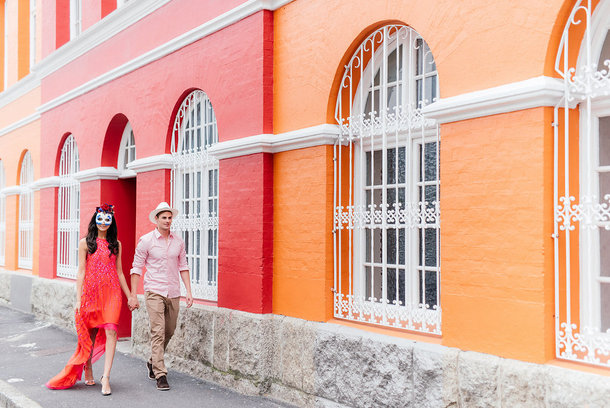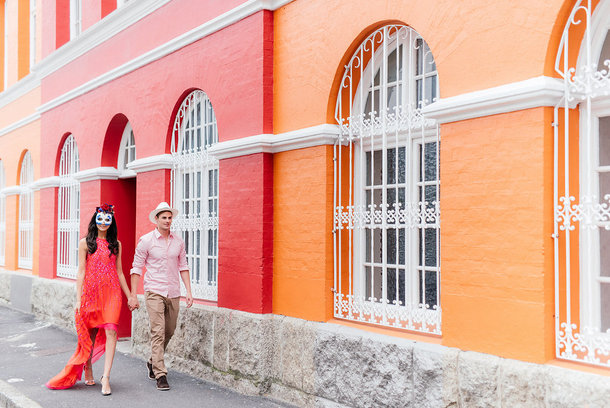 There are days as a wedding blogger when something lands in your inbox and you think "HELL yes, this is why I do this job". Today's editorial (from a rockstar team including SBB Directory members Green Goddess and photographer Debbie Lourens) is one of those, and I've so been looking forward to sharing it with you! Not only is it inspired by the latest James Bond film, Spectre, which has its UK release today, but it's also only the first part of this gorgeous collaboration (you'll have to wait until next week for that – and for the film!). Oh, and did I mention it's based around the Mexican festival of the Day of the Dead, which takes place at the end of October? Word is that Spectre opens with a scene at this festival, so it was the perfect place for our team to start their Bond fantasy. Bright colours, gorgeous stationery, and a Day of the Dead-inspired mask… plus, of course, a glamorous bride and groom to be. And just wait until you see Part II! Be sure to check in next Thursday – it will be worth the wait, I promise!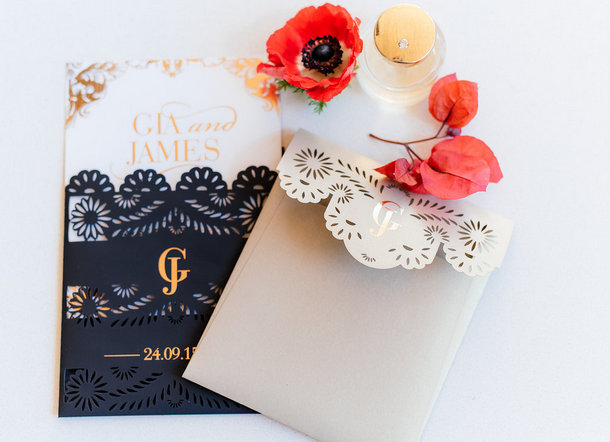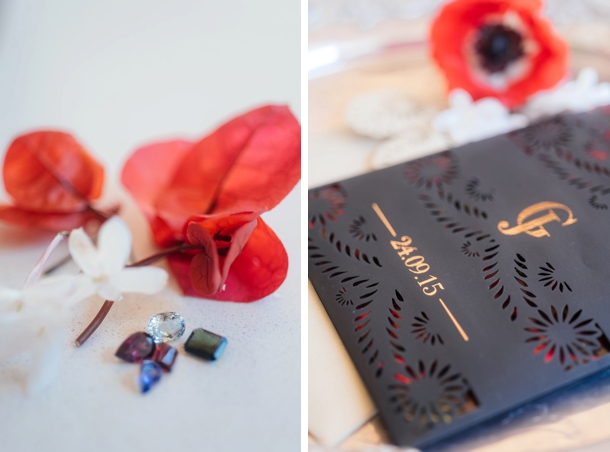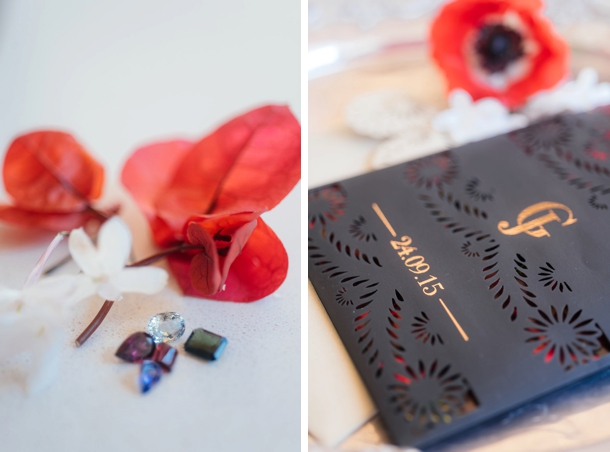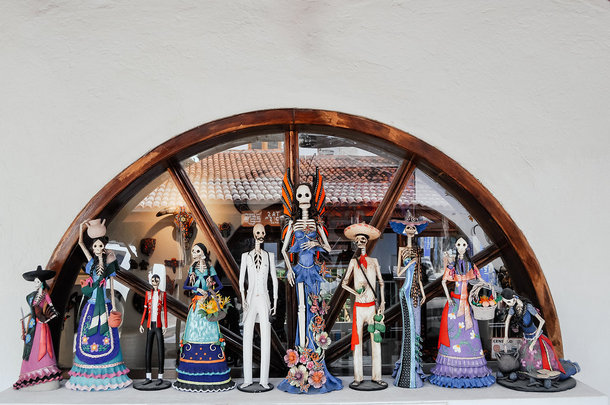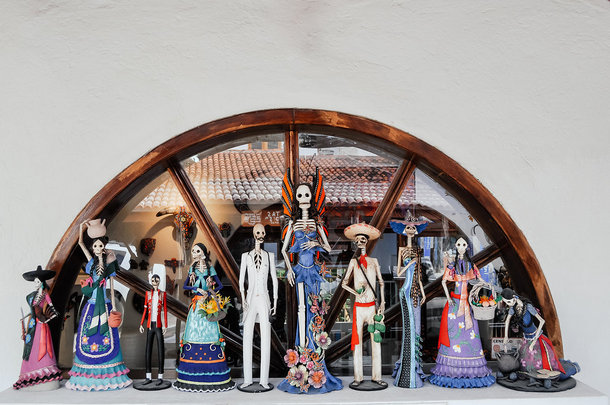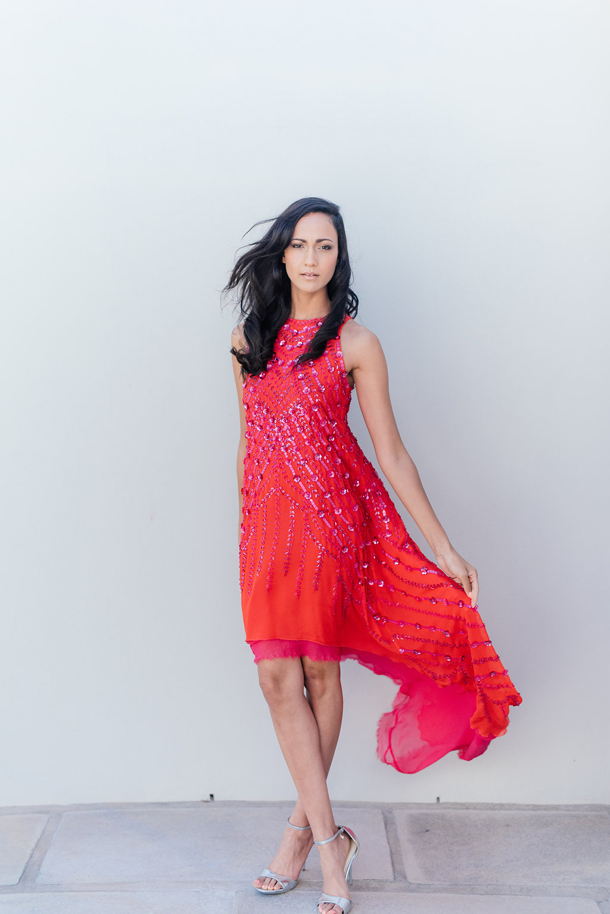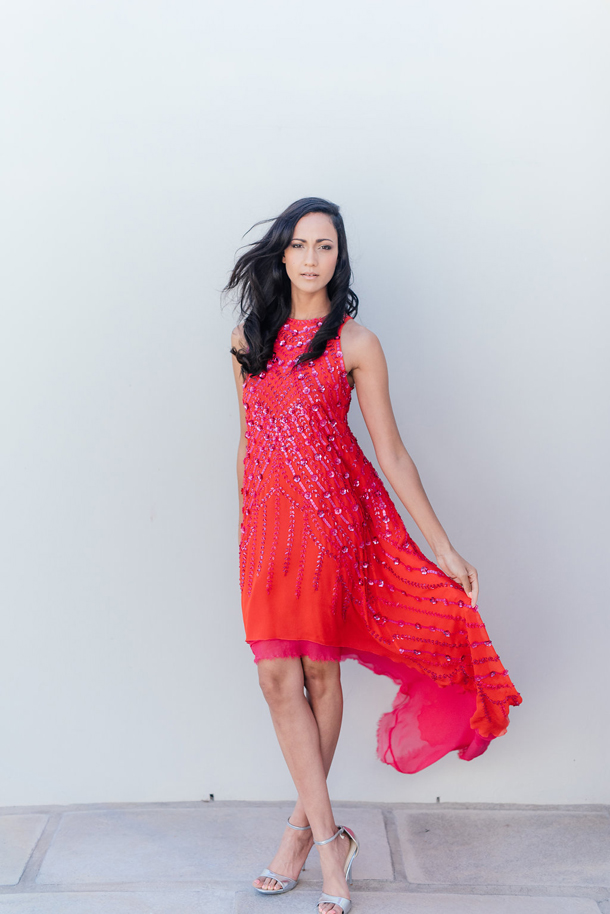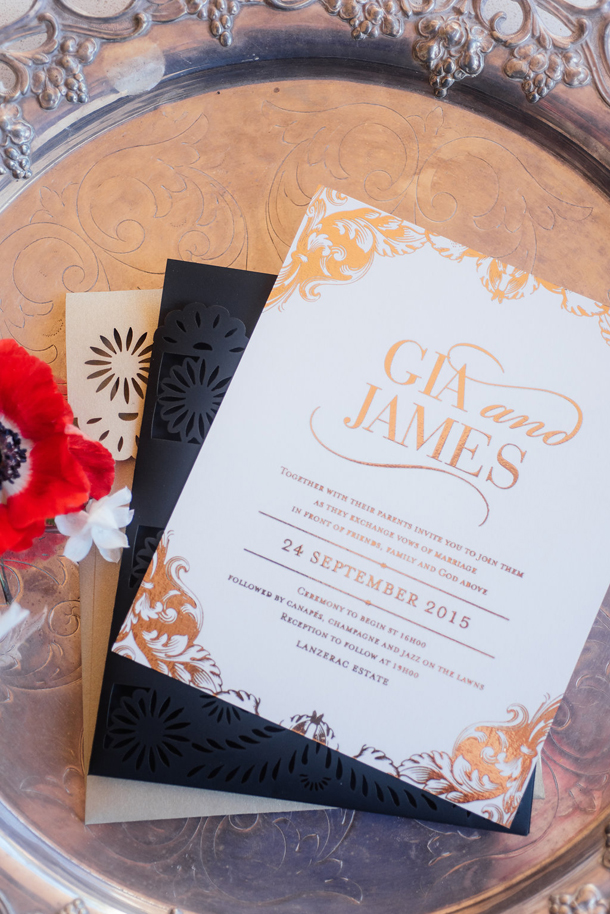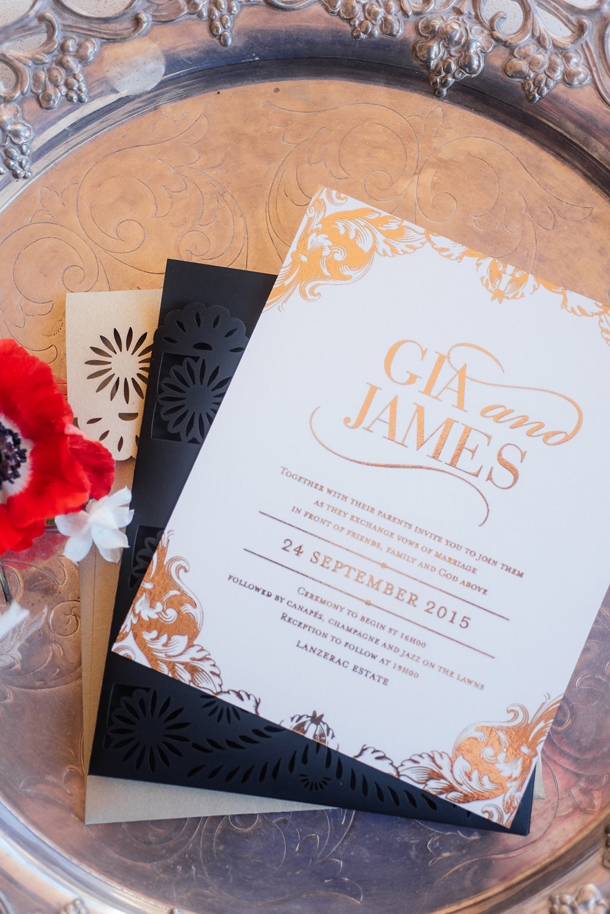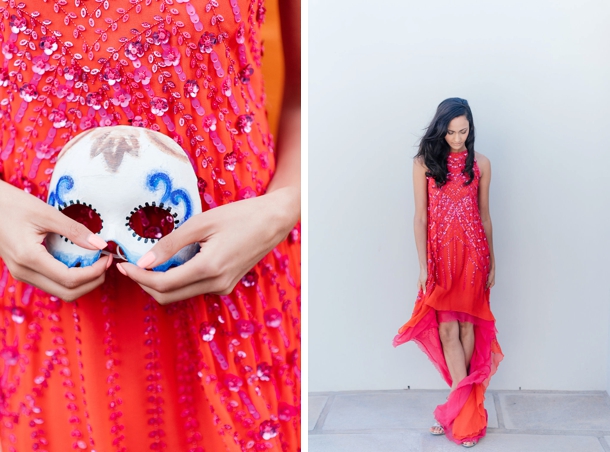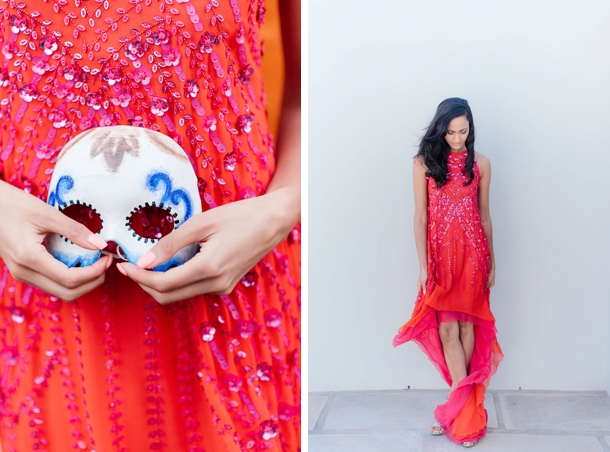 Here's a bit of info from the team behind this epic shoot:
We have been planning a James Bond themed shoot for sometime and when we heard the new movie was going to be released at the end of October/early November, we got our racing shoes on and got the shoot done ASAP! The Spectre movie starts off at a Day of the Dead festival in Mexico – so we started our shoot with a nod to the festival, with our 'bride to be' in a stunning Gavin Rajah dress, mask and floral hair piece, Chantell's sister and her husband were recently in Mexico and took some amazing scenic shots for us of real Mexican street scenes and people, which could be combined with our 'engagement' Day of the Dead scene.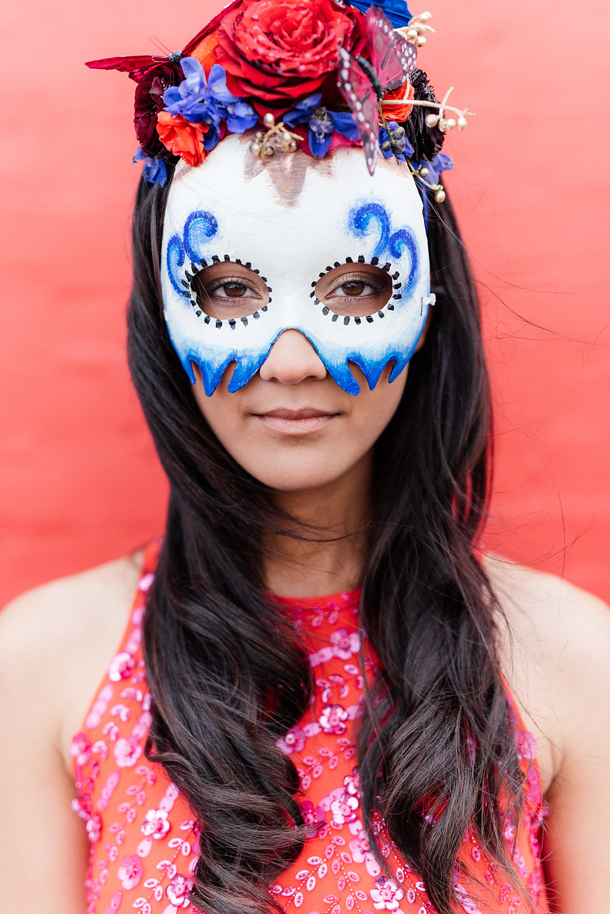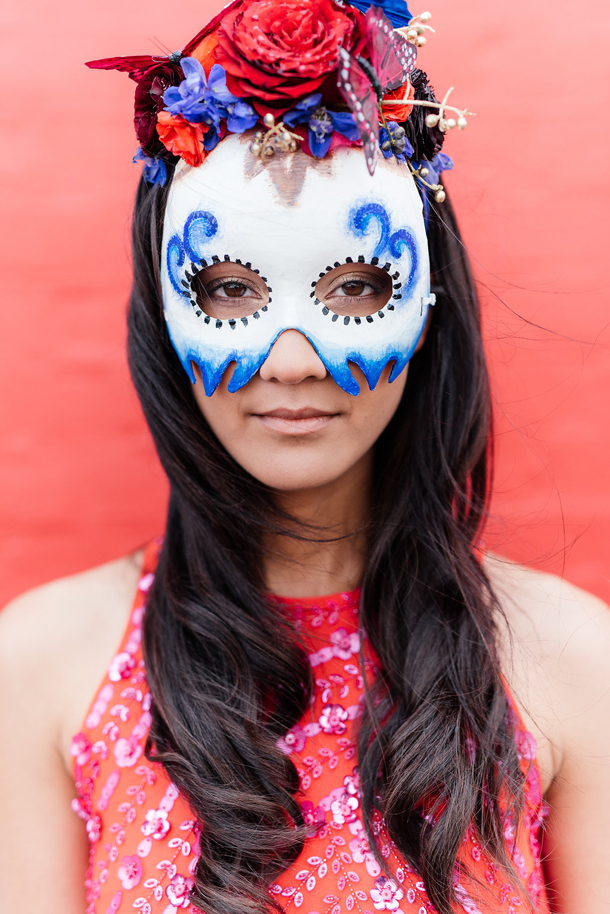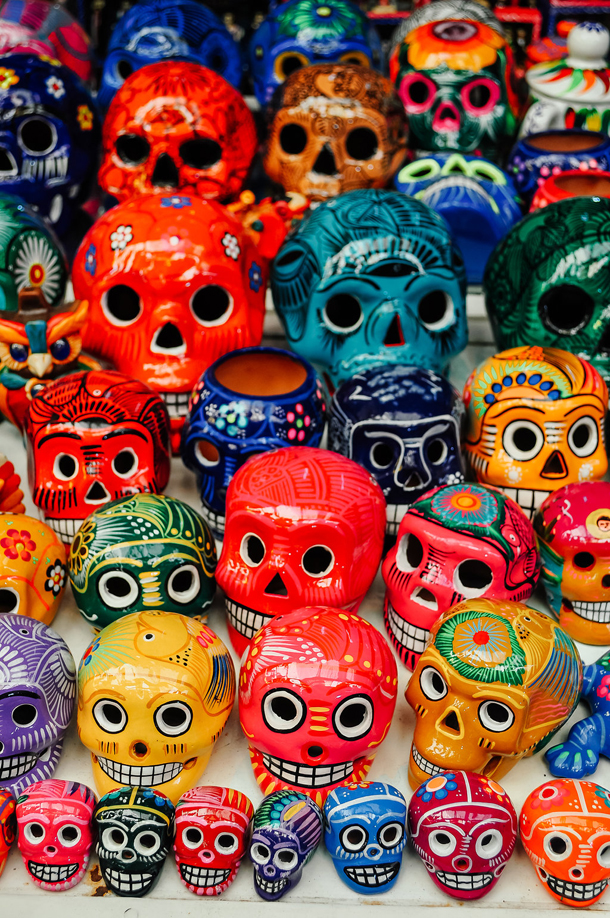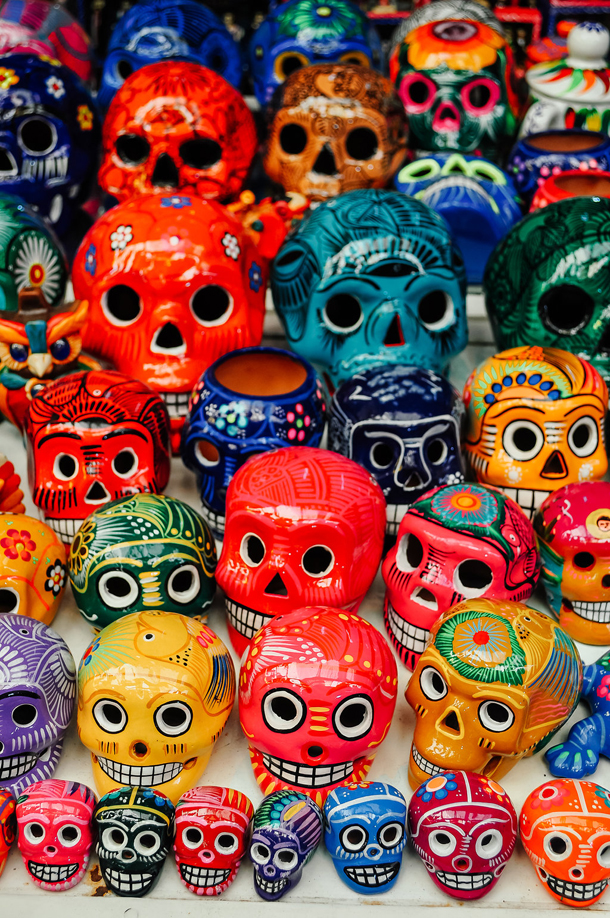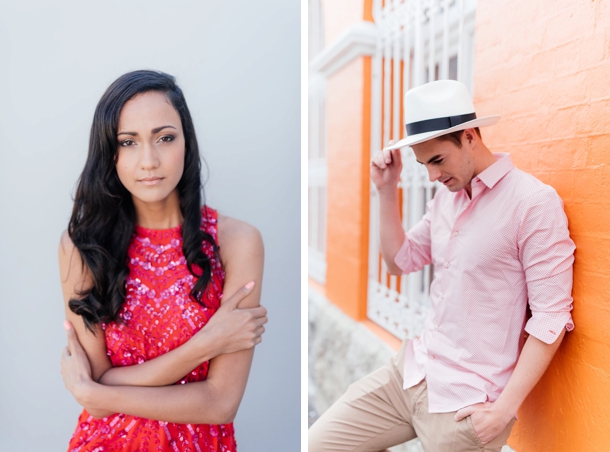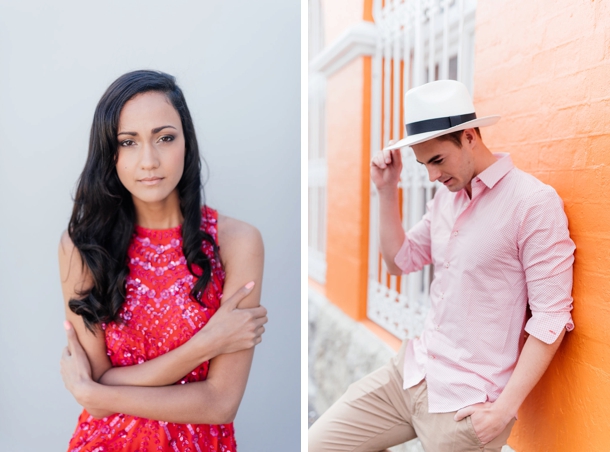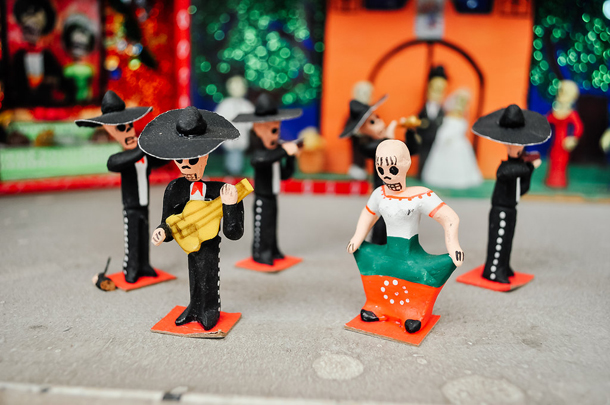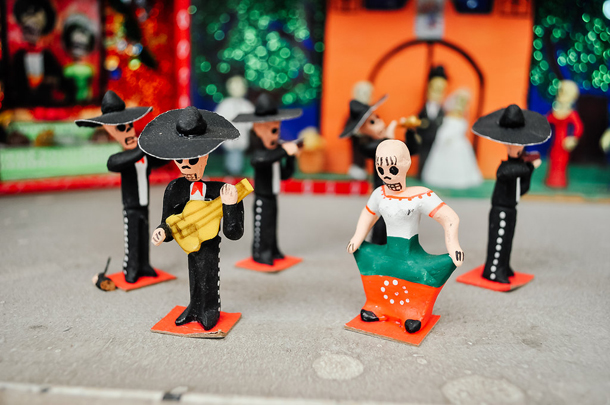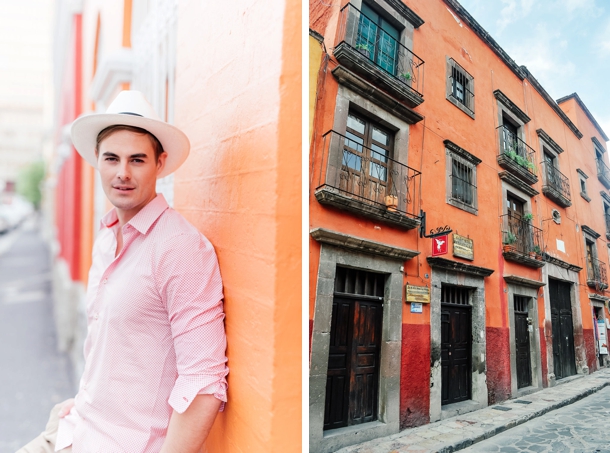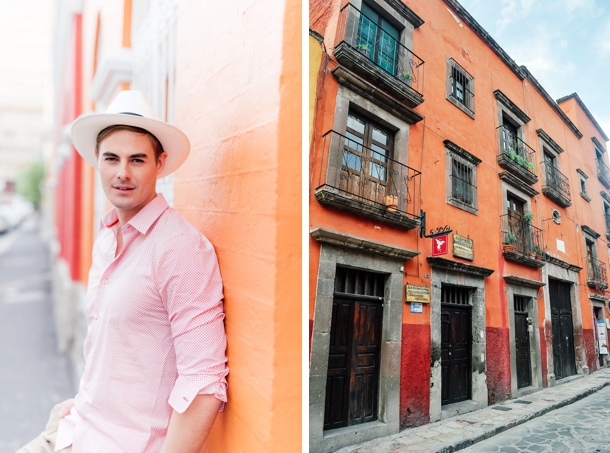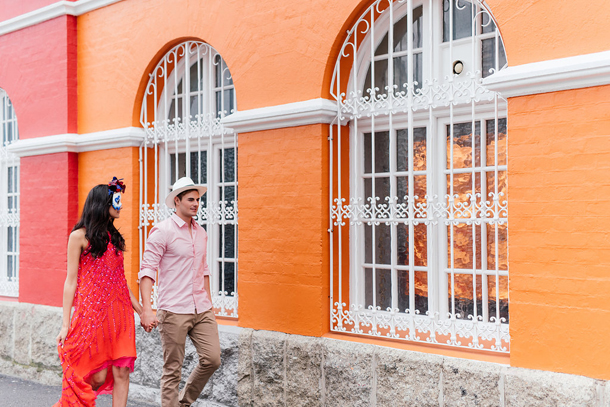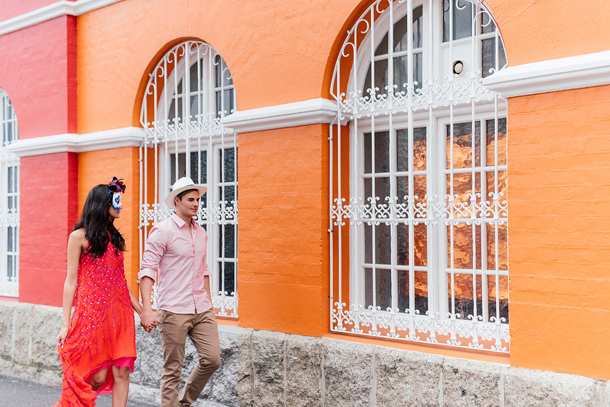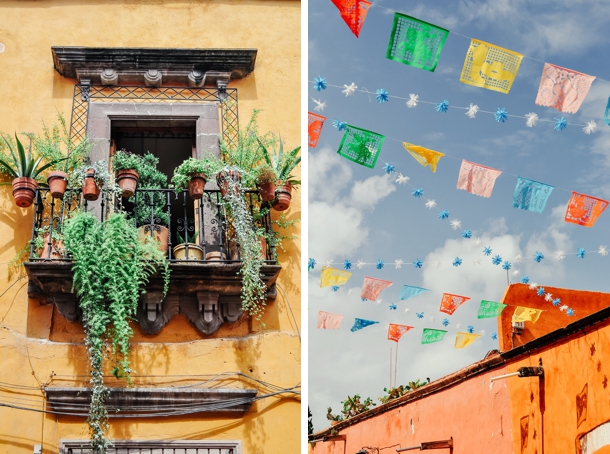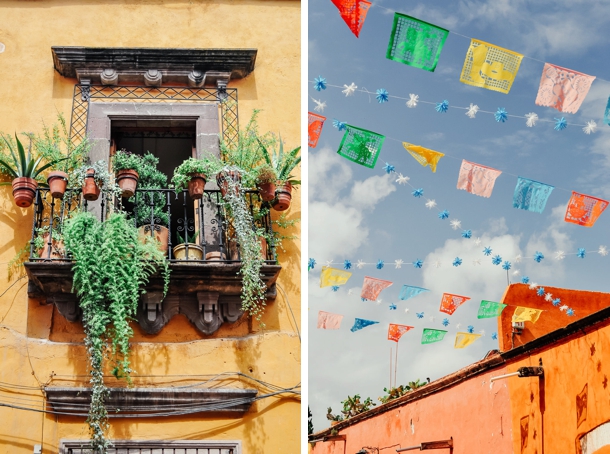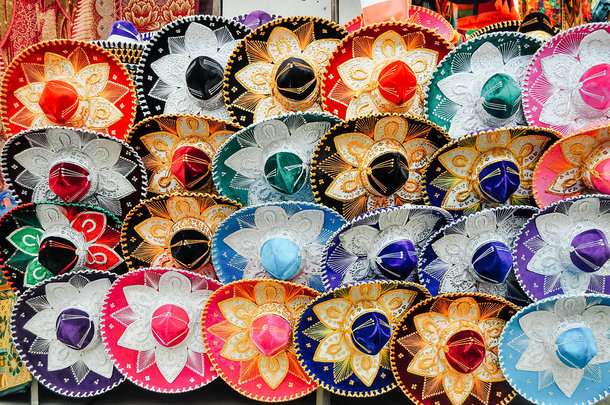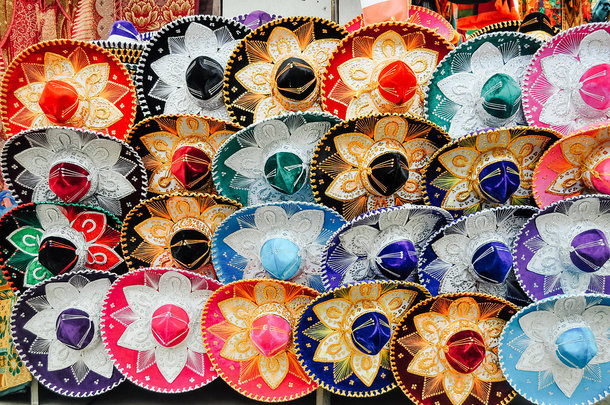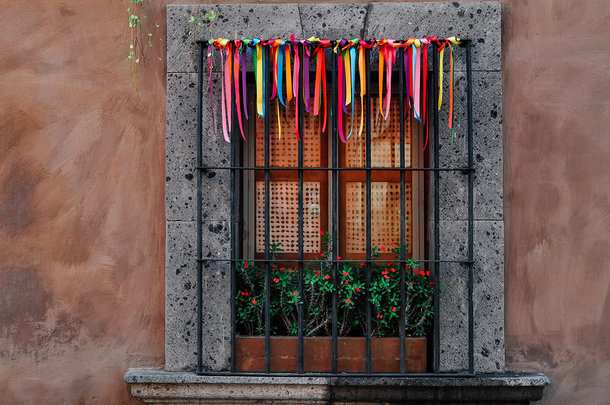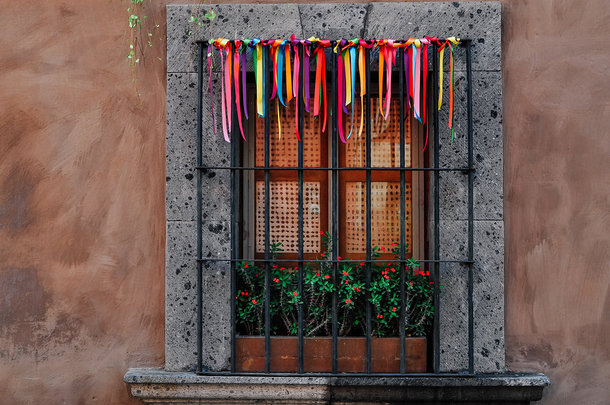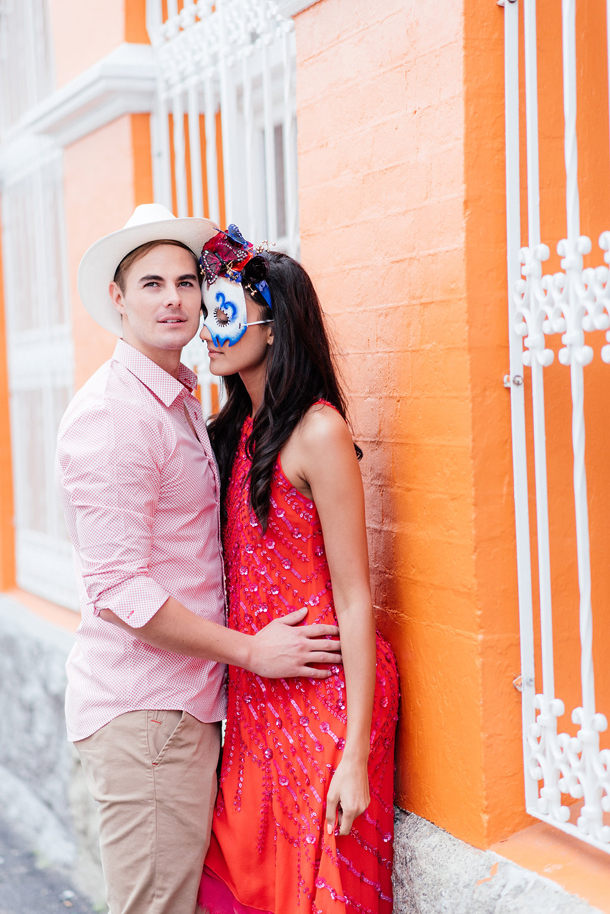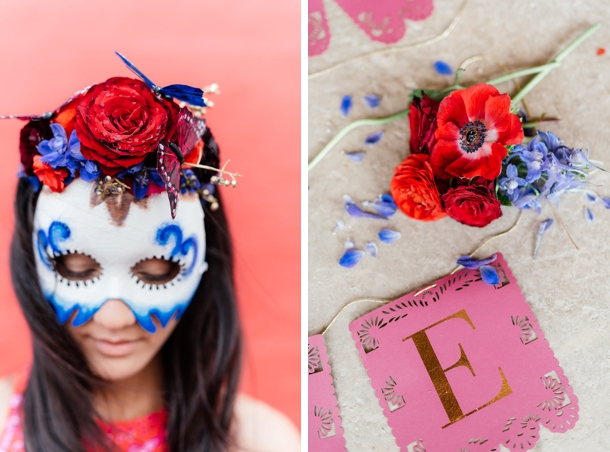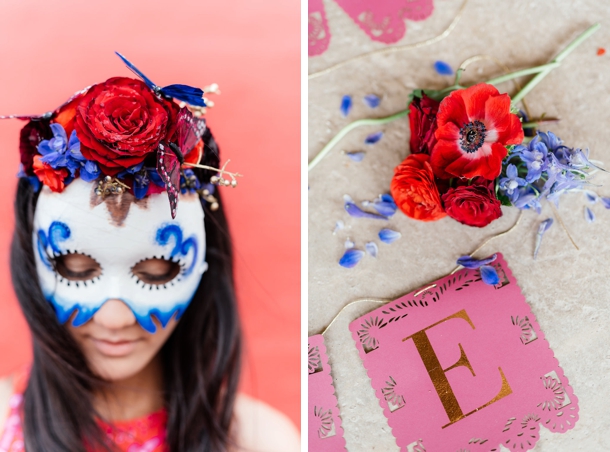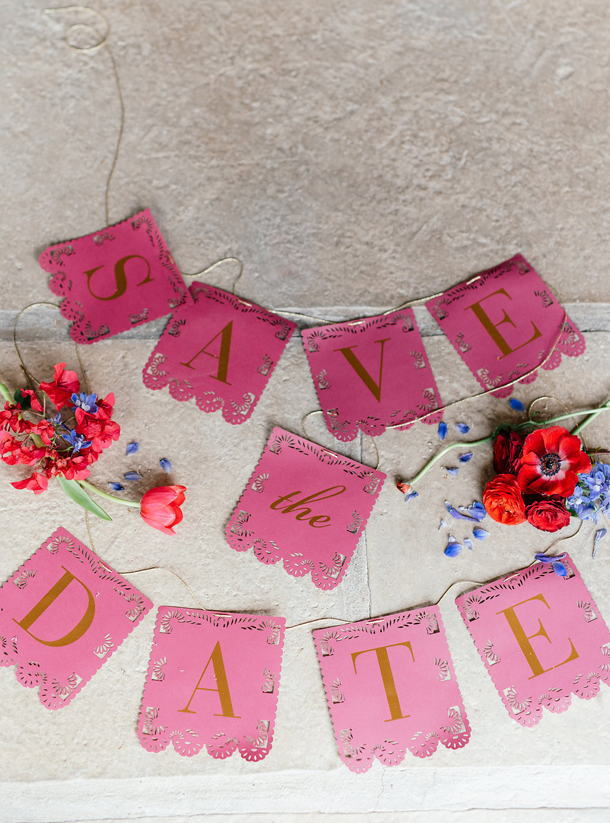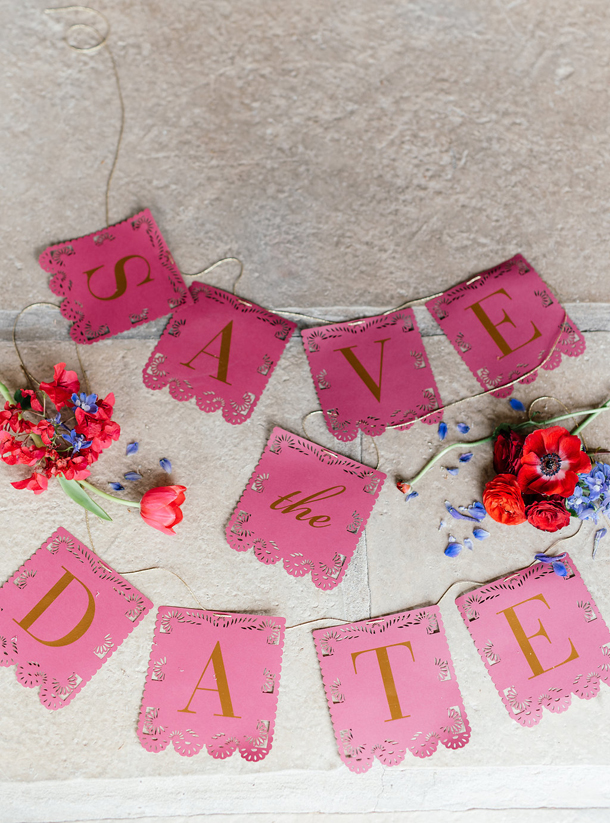 SERVICE PROVIDERS
Concept, flowers, styling & event management: Green Goddess flower studio | Photography: Debbie Lourens | Mexican travel images: Kevin Reid | Dress: Gavin Rajah | Groom's attire: Fabiani | Hair & makeup: Makeup and Delight | Videography: Vizion Photo | Stationery: Lezanne's Designs | Models: Miskha and Chris
SBB ♥ Green Goddess flower studio, featured members of our Directory