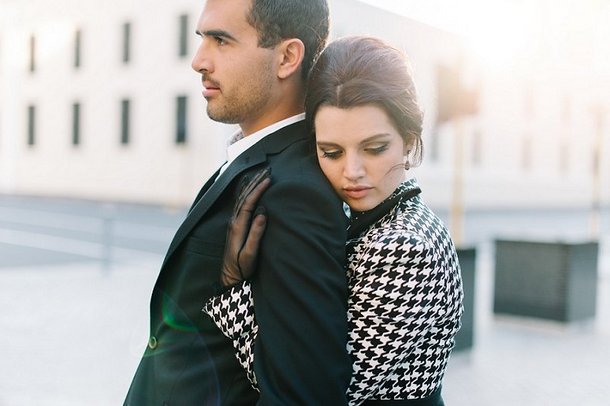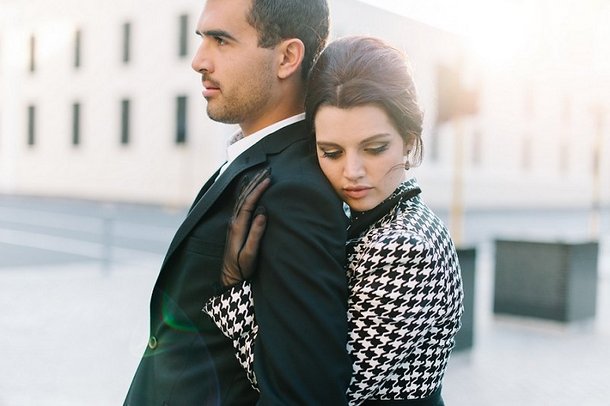 When I put out a call for elopements and intimate weddings among our favourite SBB wedding pros, I was absolutely thrilled to receive this stylish gem by Green Goddess flower studio, with beautiful images by Debbie Lourens – one of those submissions I just think of as a 'hell yes'. With a sort of 1950s Italian Vogue feel, it tells the story of a pair of starry-eyed lovers and a surprise elopement. Totally adorable, and incredibly romantic! I just love everything about it, from the bride's gorgeous Gavin Rajah dress and coat to the flower-embellished umbrella, and the cake display that's almost too pretty to eat. And even though it's an editorial, I love the intimate, fun feeling that the team managed to create – the same feeling I imagine that a real couple would experience if they pulled off this wedding coup. This, friends, is why elopements are awesome.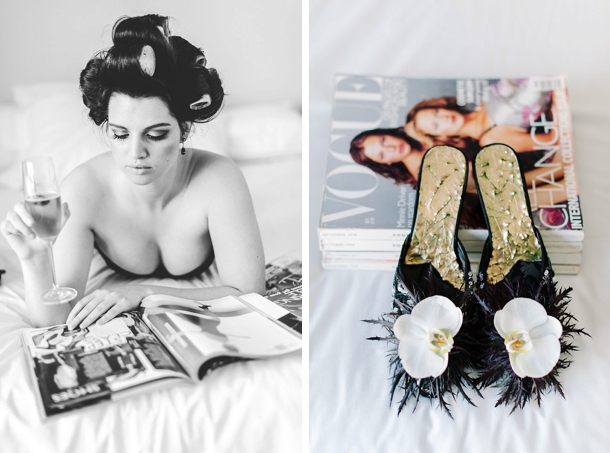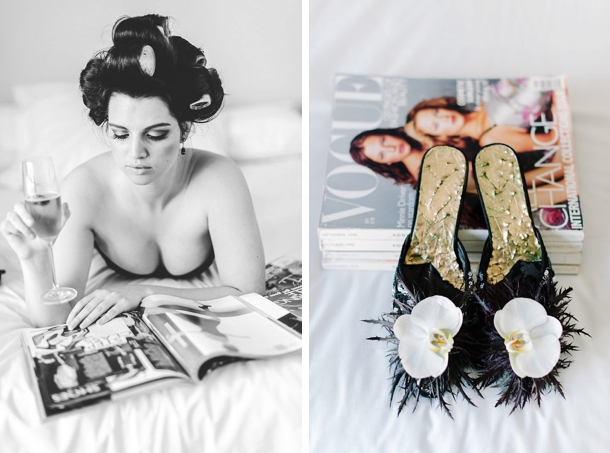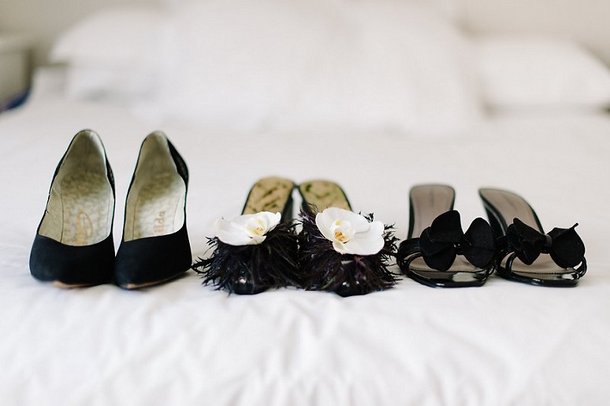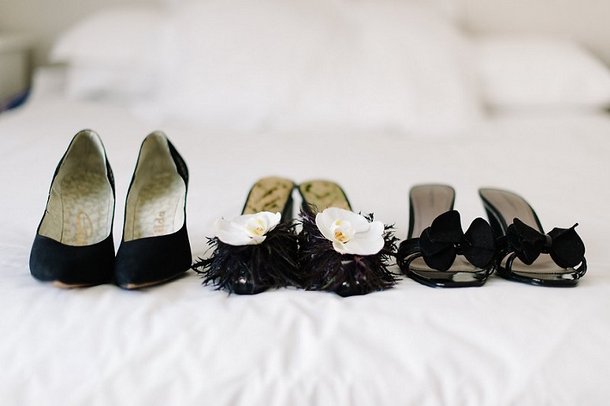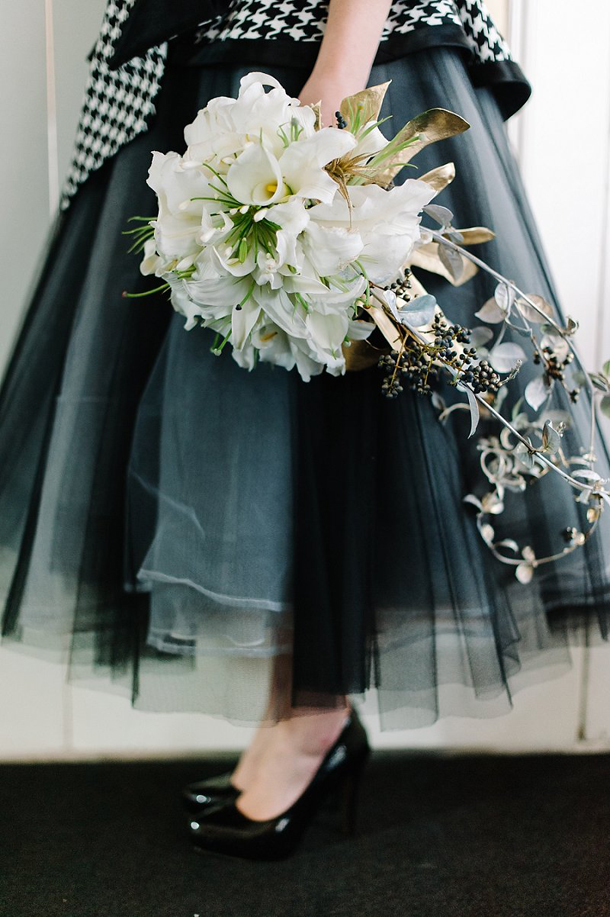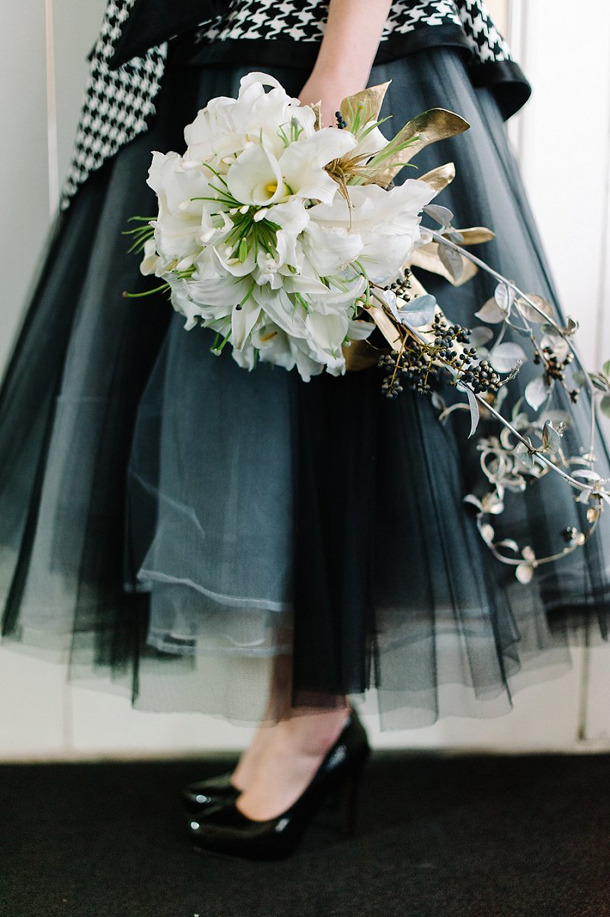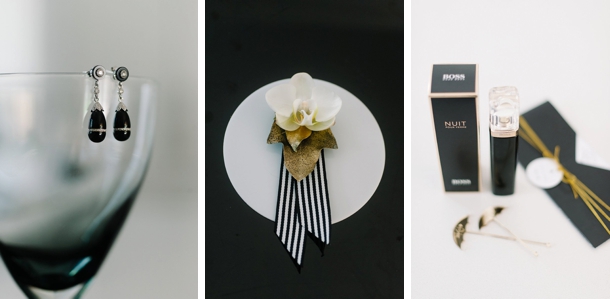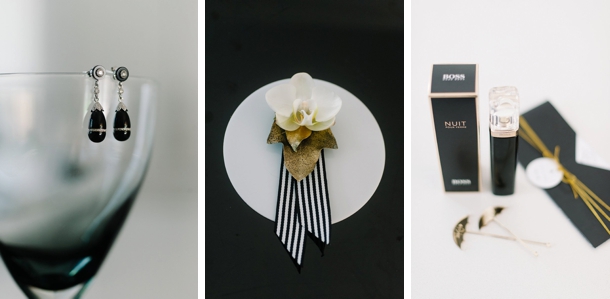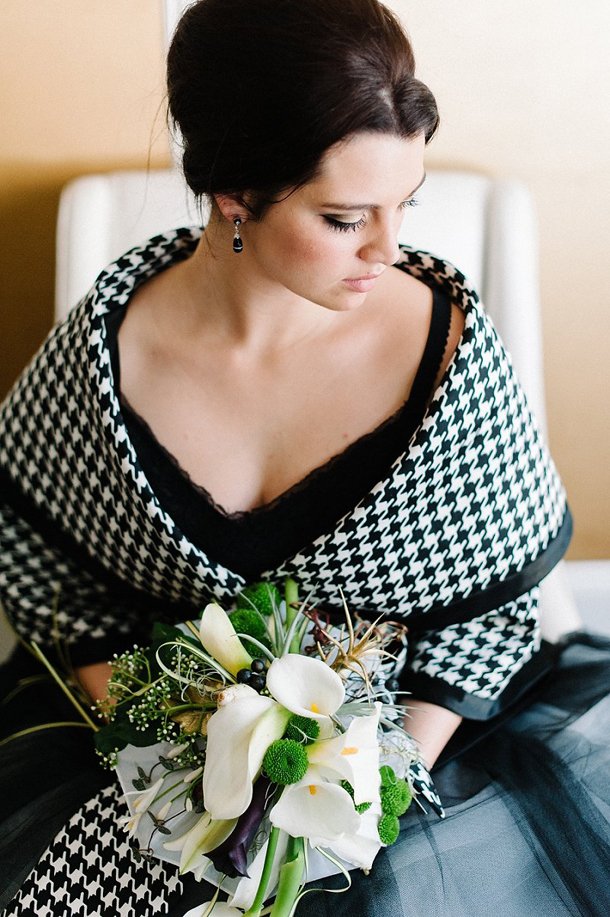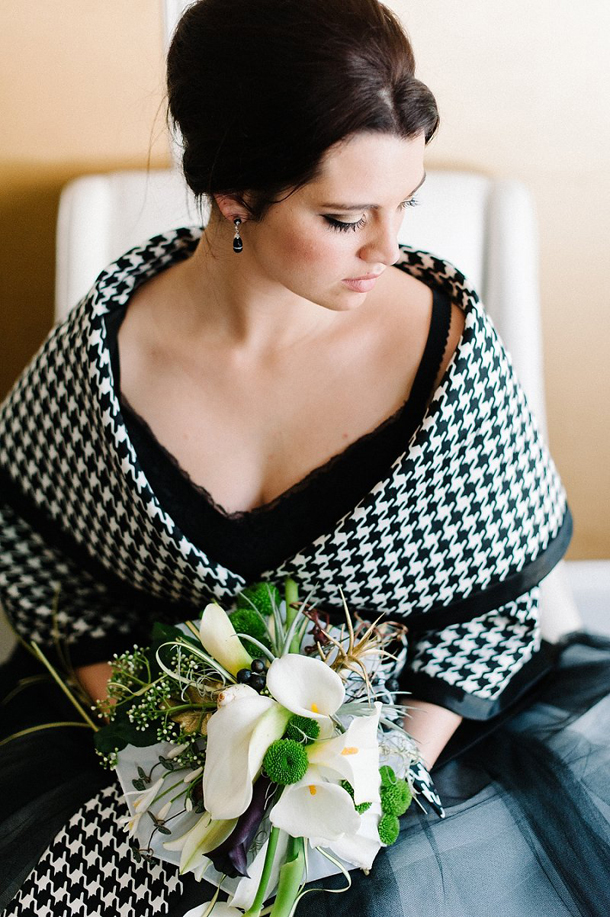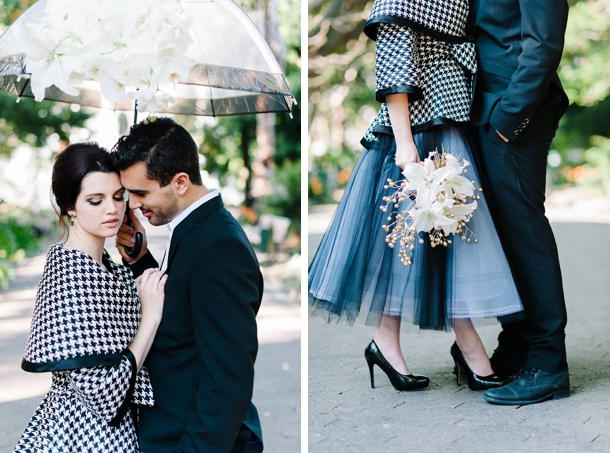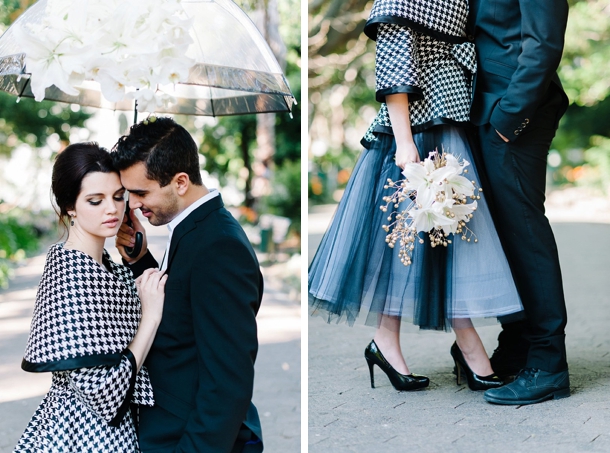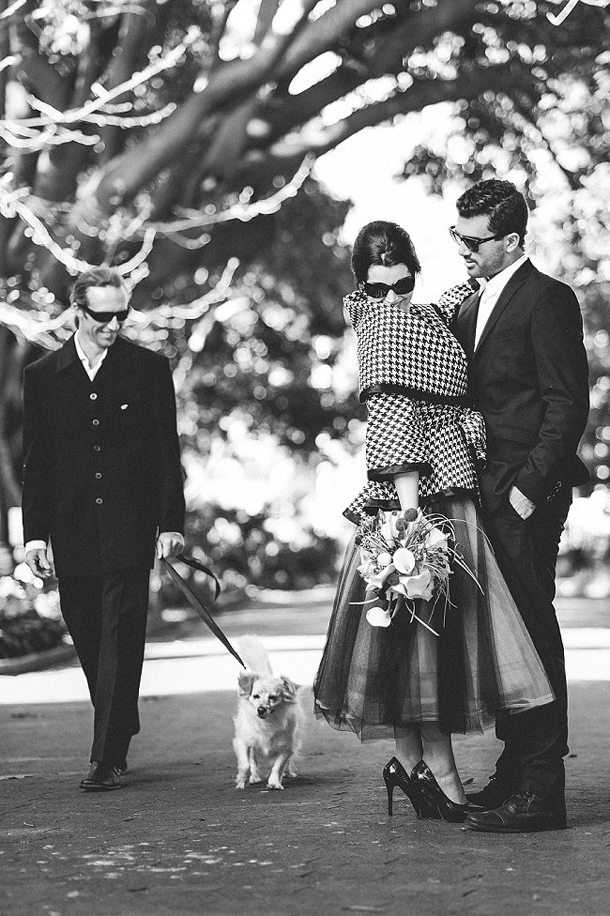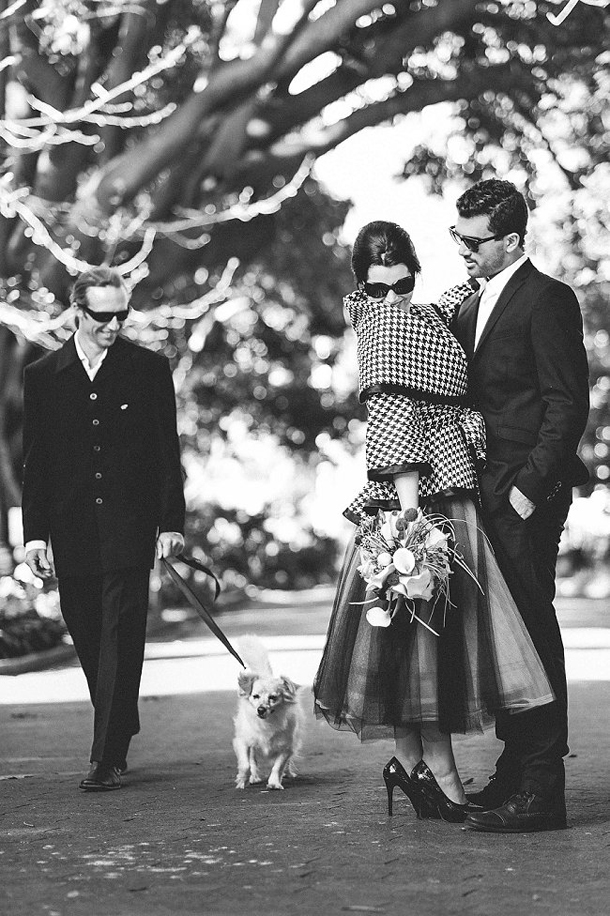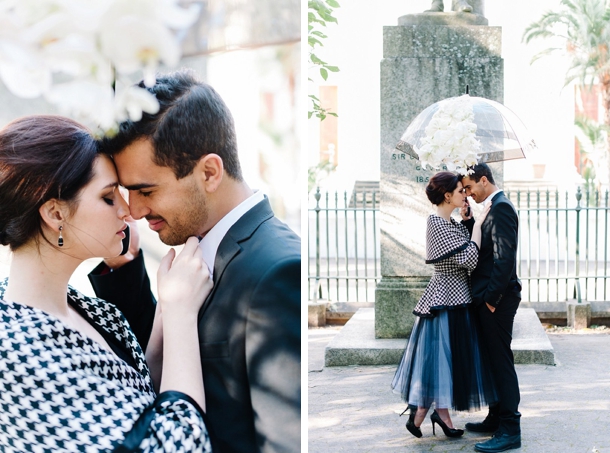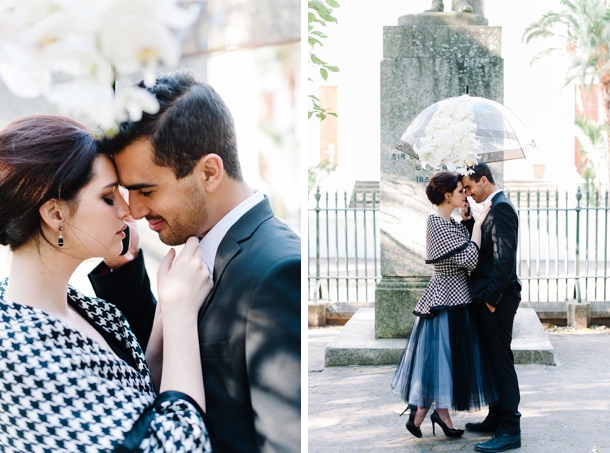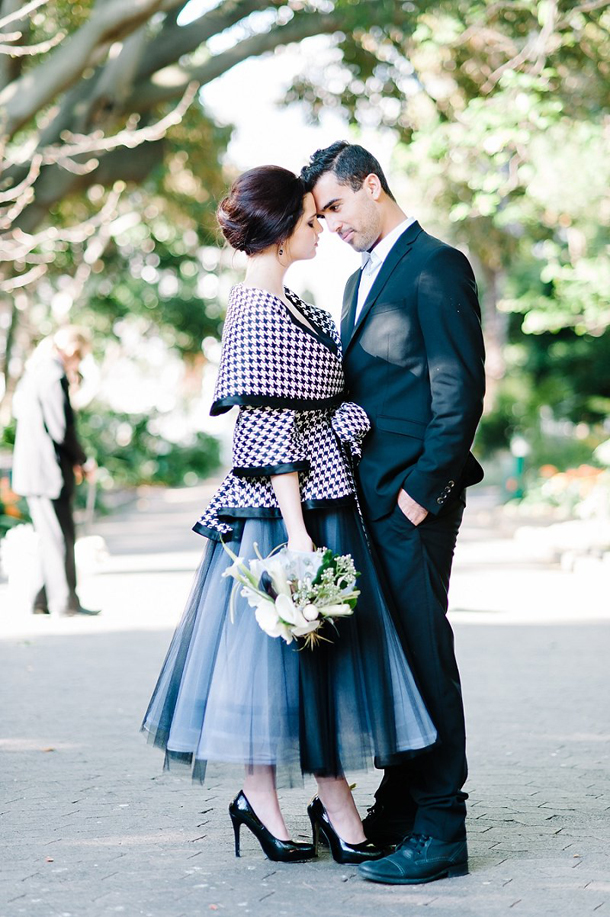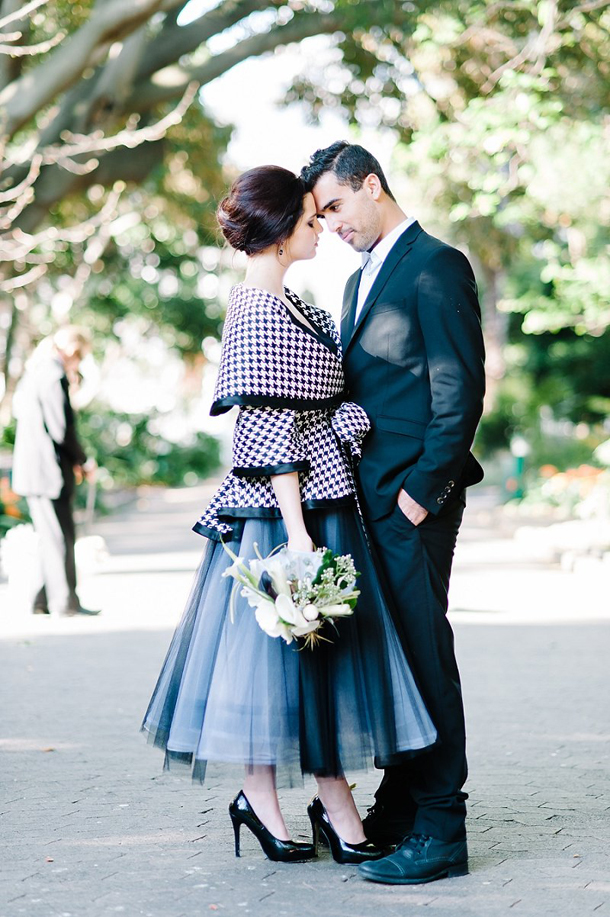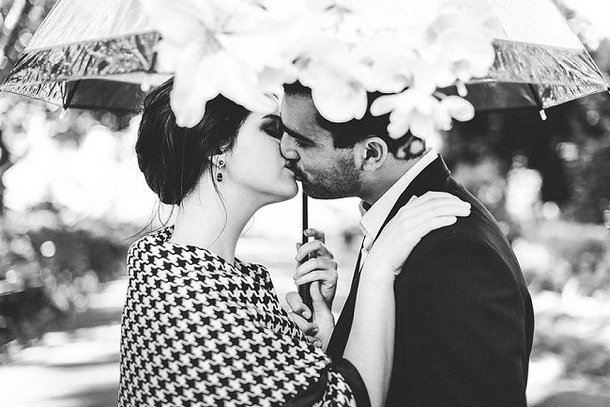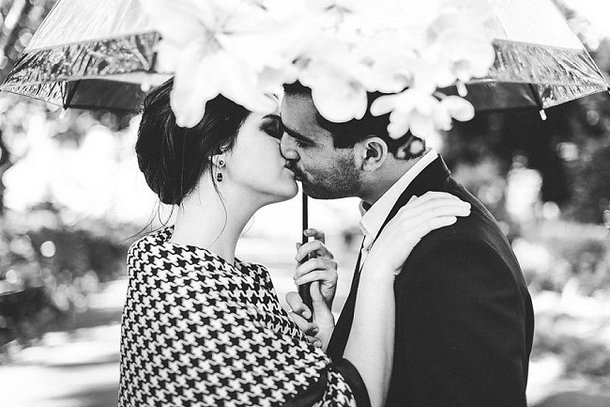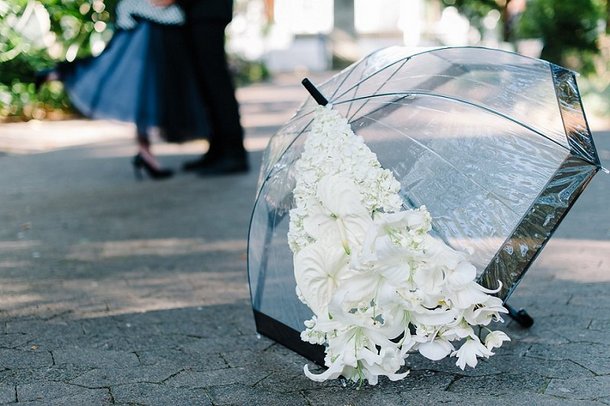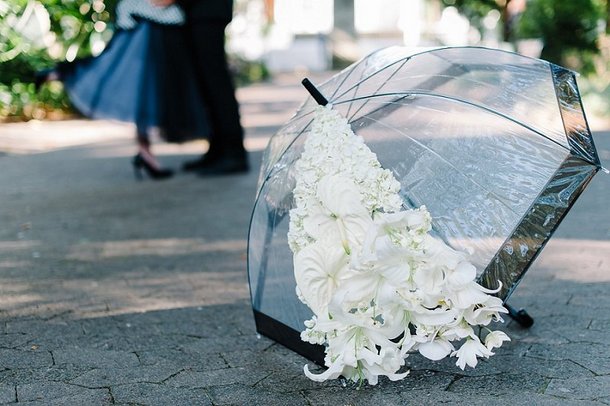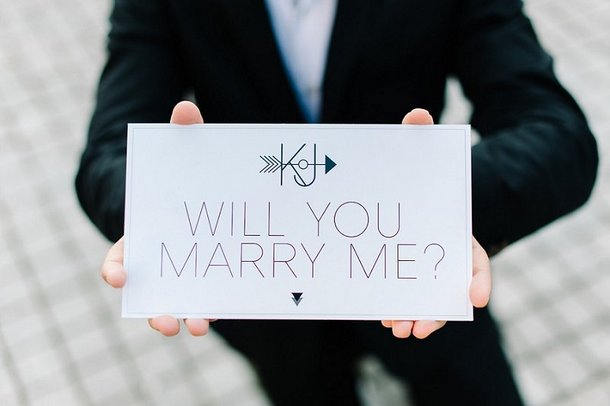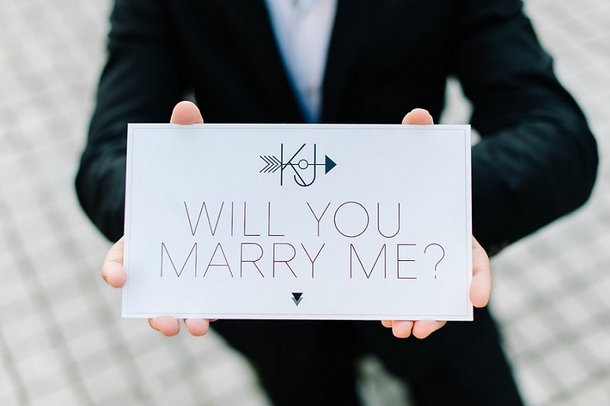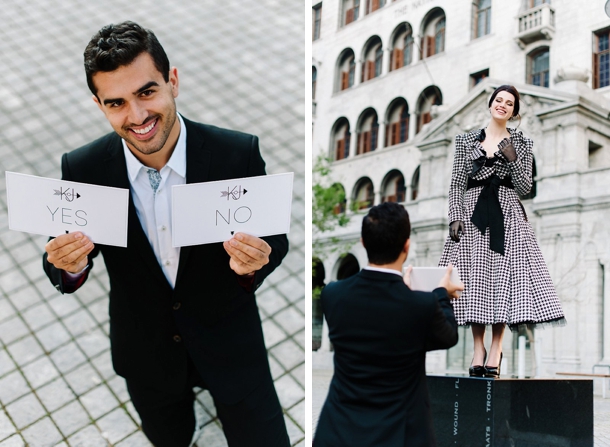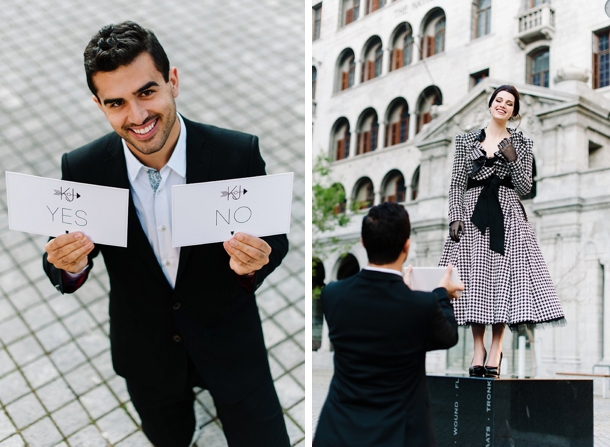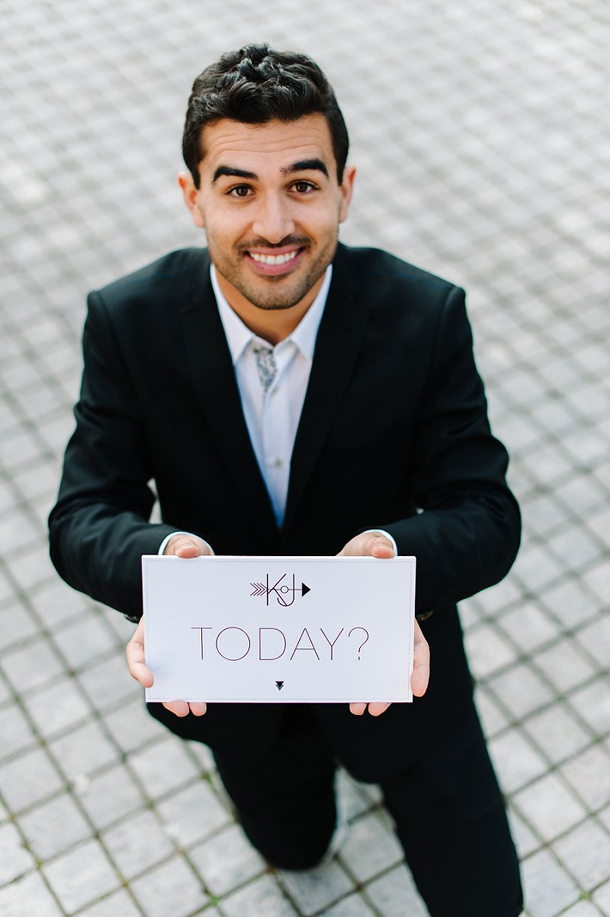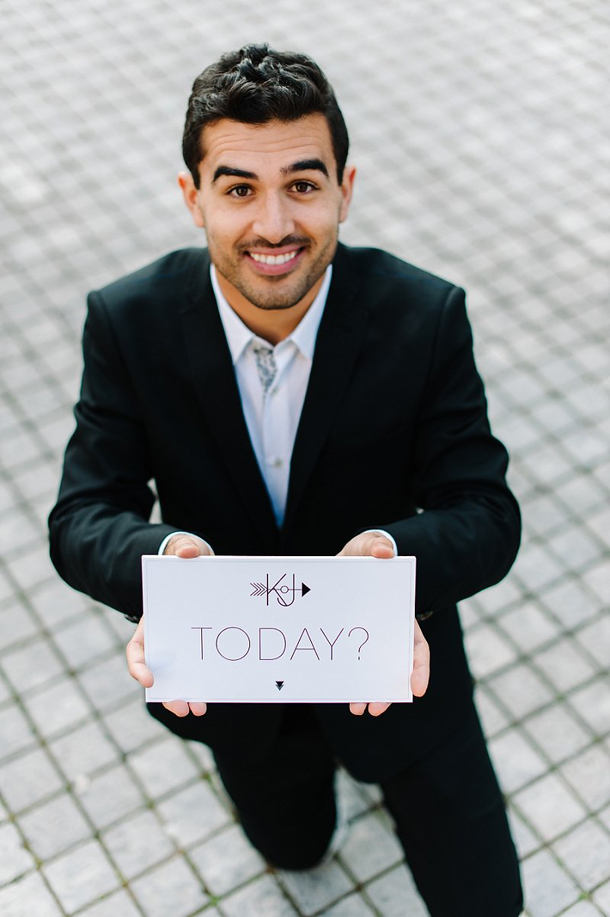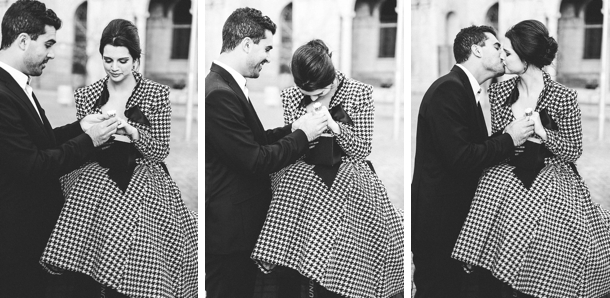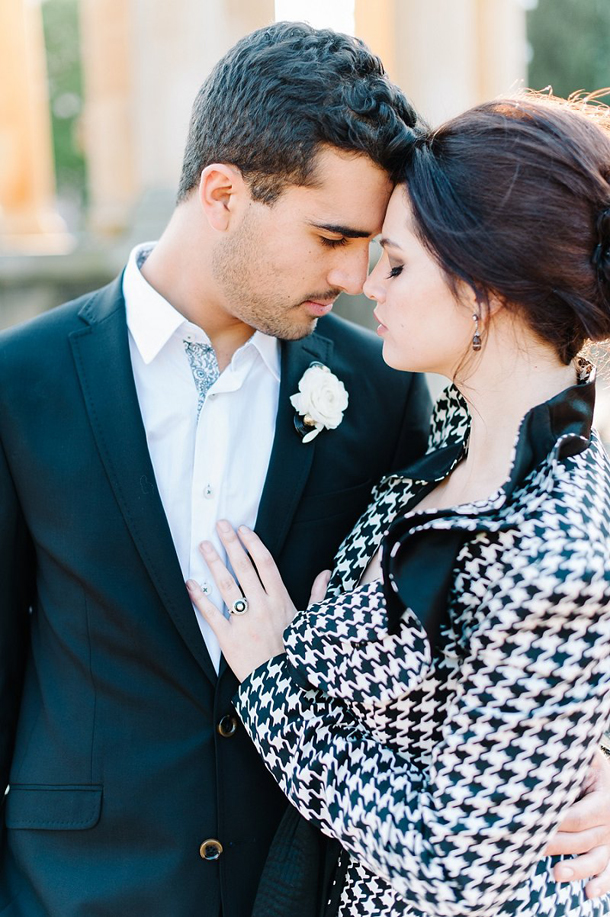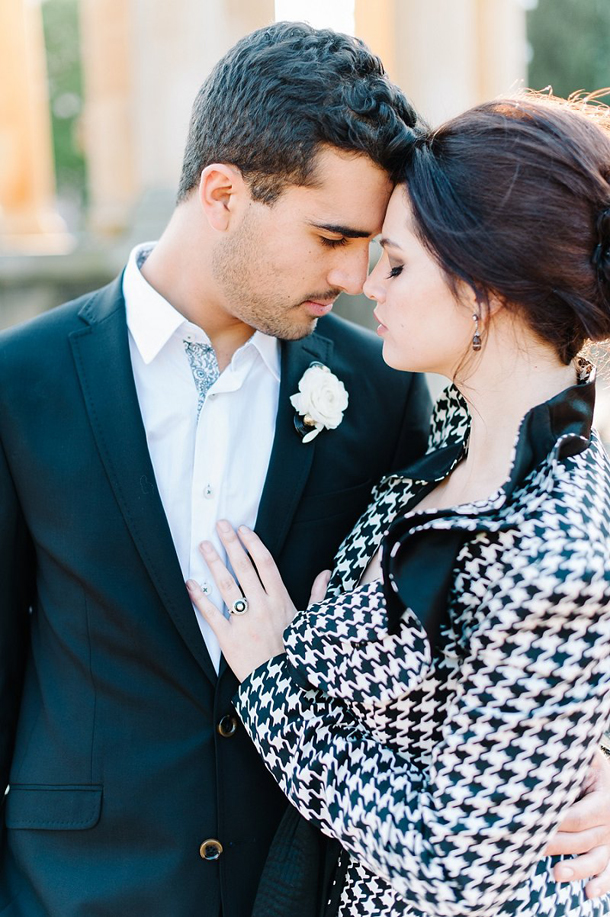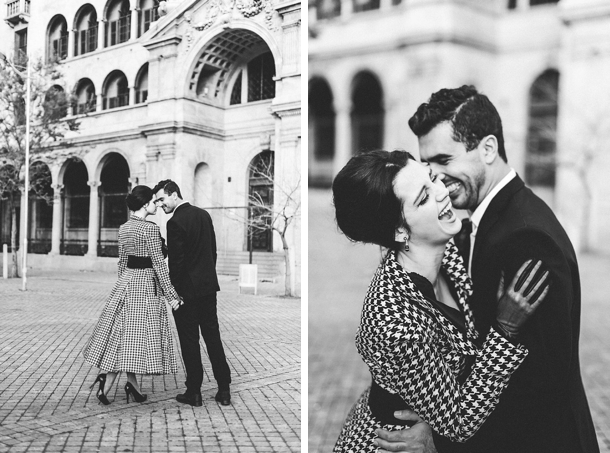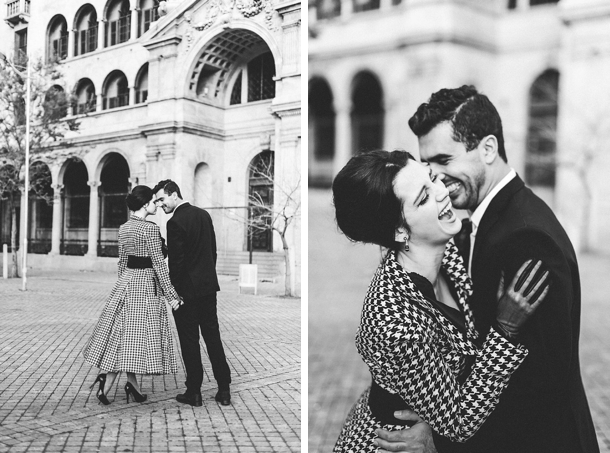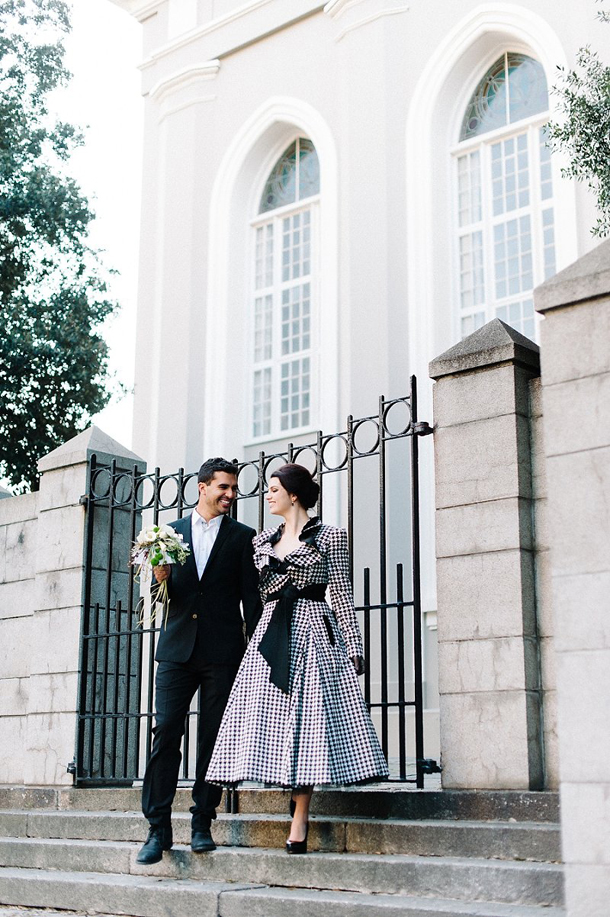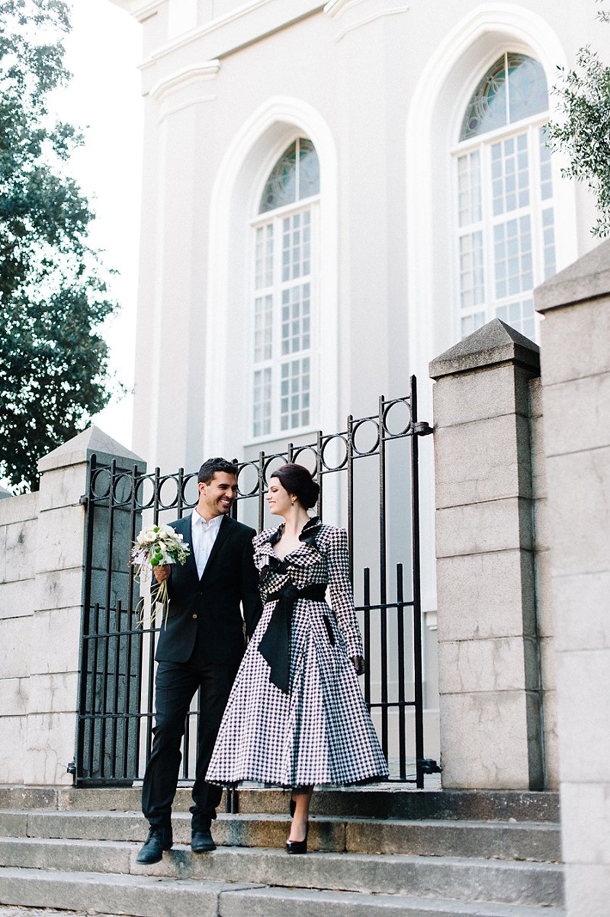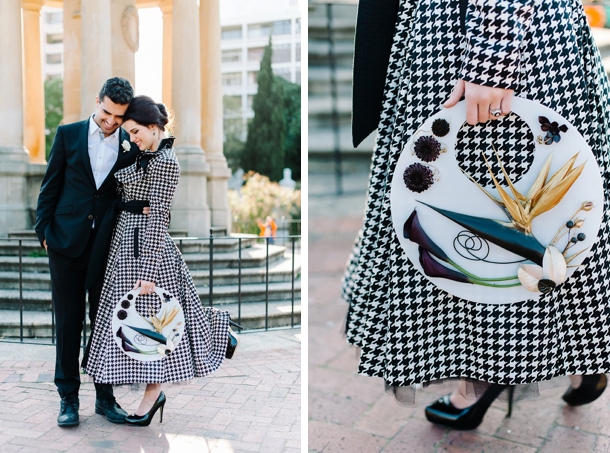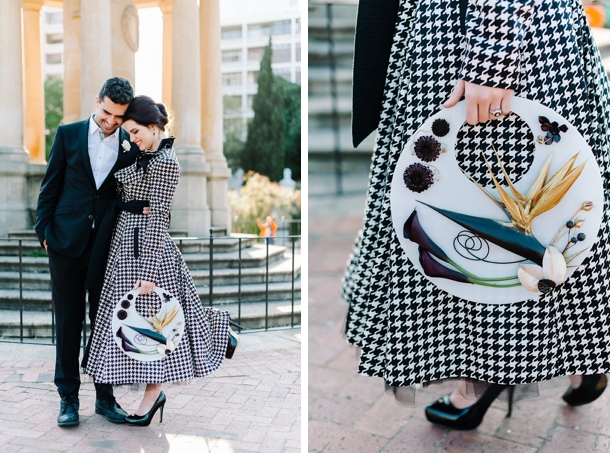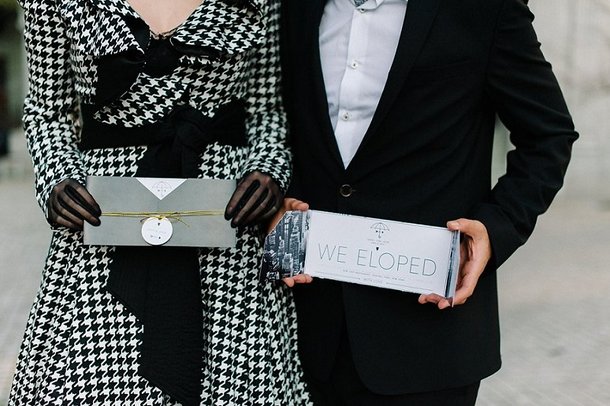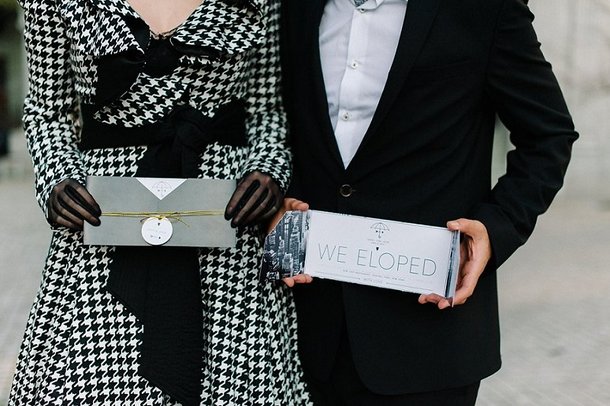 A bit of background from the talented team:
Our inspiration for the shoot was a stylish urban elopement shoot in our beautiful city of Cape Town, showing off the city a little. We wanted the shoot to have the feel of a sexy 1950s/1960s Vogue magazine. The story behind the shoot goes as follows: The couple are stylish Americans on a visit to Cape Town. The romantic groom has planned a secret elopement and hired a photographer to capture the scene. He asks the bride to dress up and they wander through the streets and gardens of the city (with a floral decorated umbrella) supposedly on their way to lunch, when they enter a square where he has arranged for a wedding planner to be waiting with some cards saying: 'will you marry me?' He lifts her up onto a stone plinth in the square, then she looks down at him as he shows her the cards asking her to marry him TODAY. After she says yes, he presents her with a gift box with a flower ring inside (allowing the stylish bride to choose her own ring later). They rush off to the church and get married – the planner has bouquets, bouts and stationery. Then they retreat to a small reception planned for them with a mini dessert and cookie bar. After lunch, they wander through the city some more, looking at the amazing architecture and just revelling in their special moments.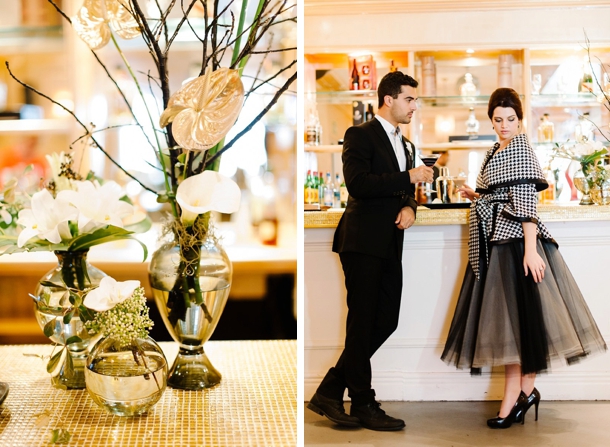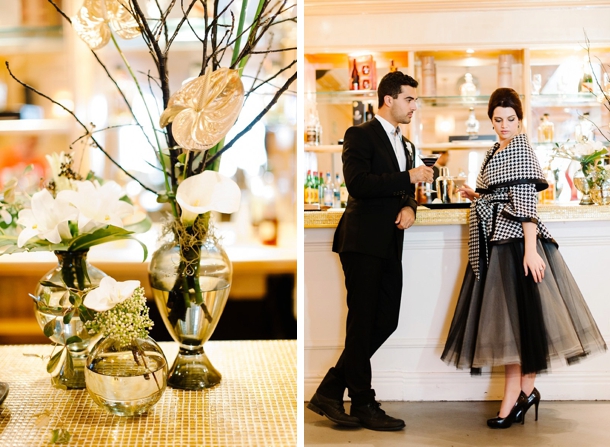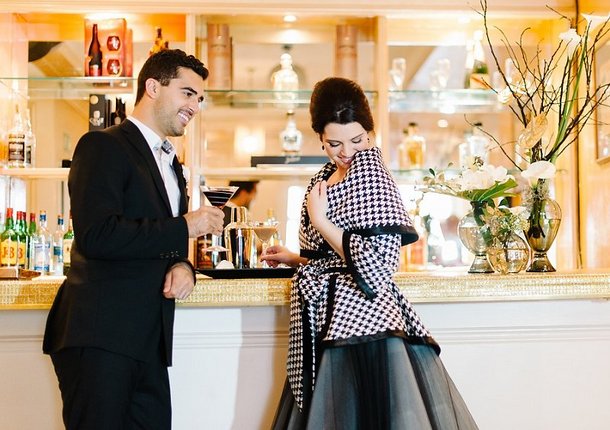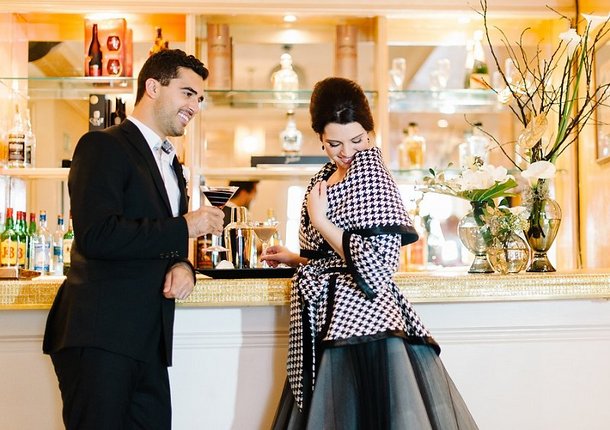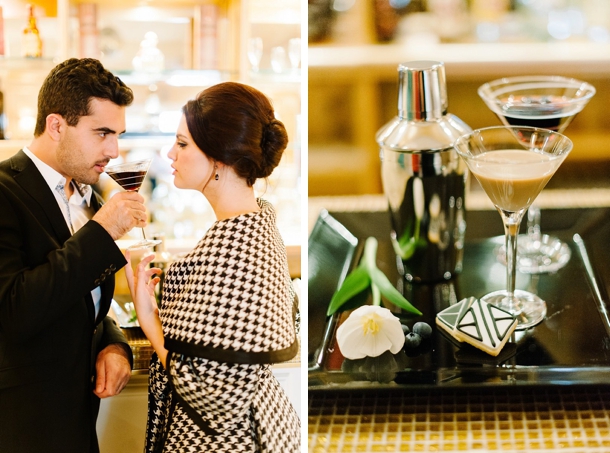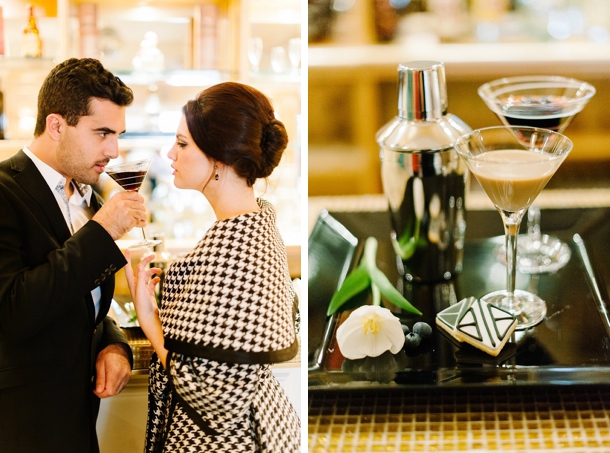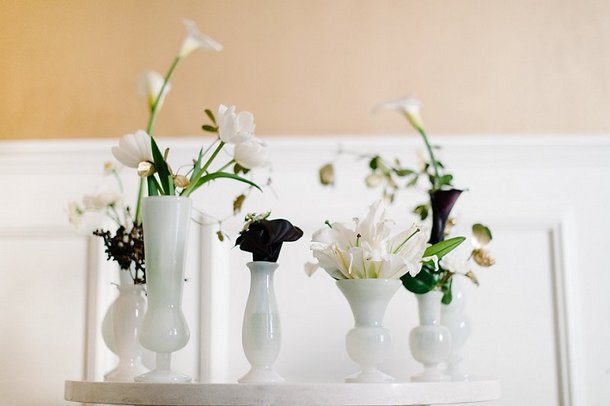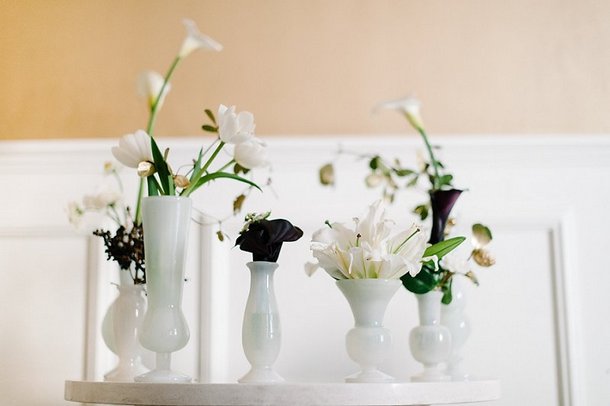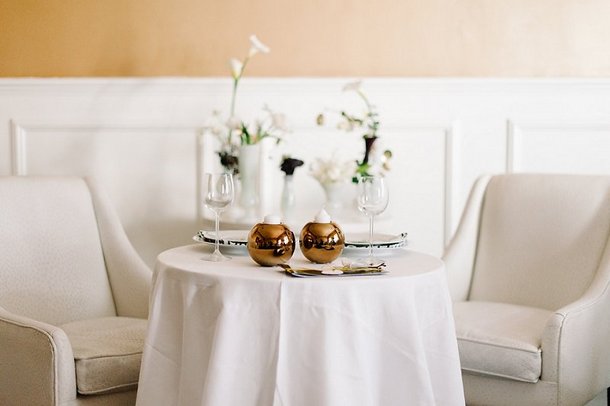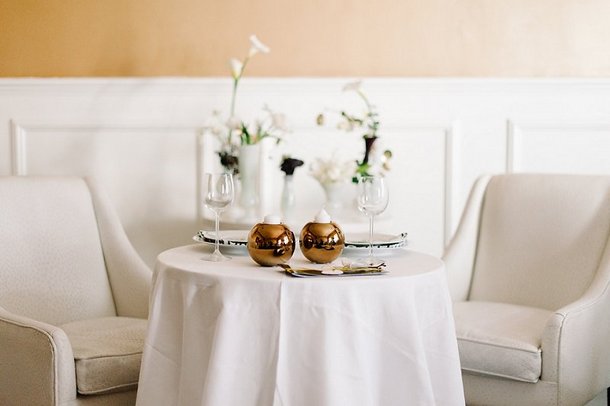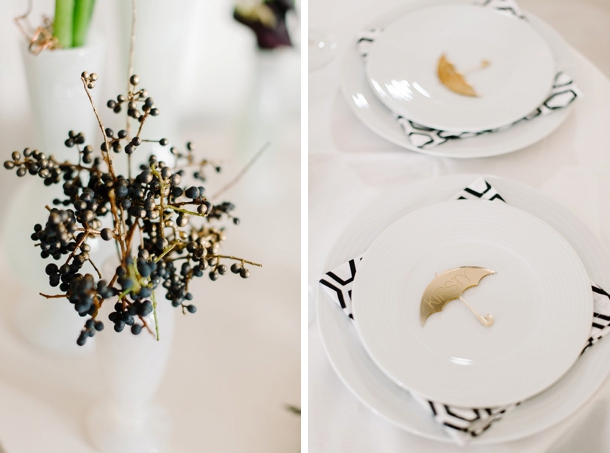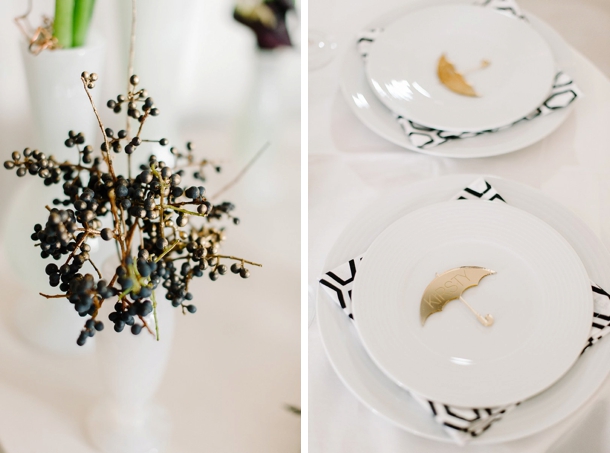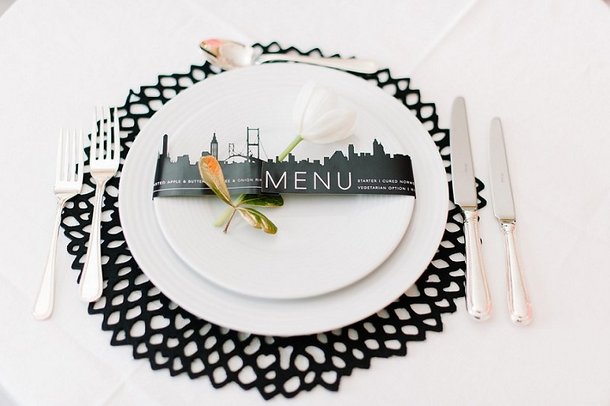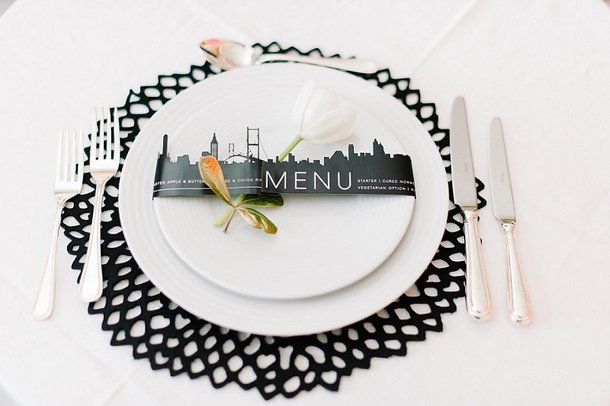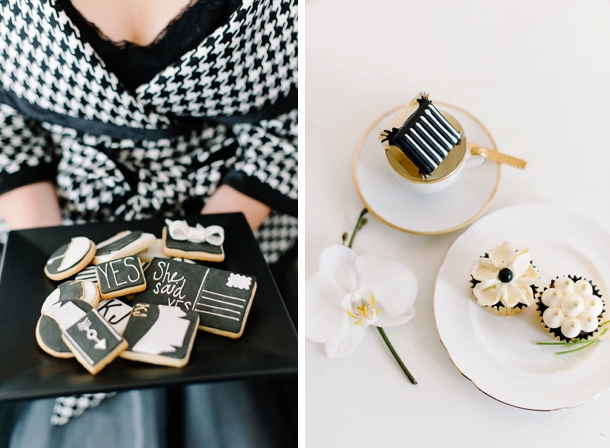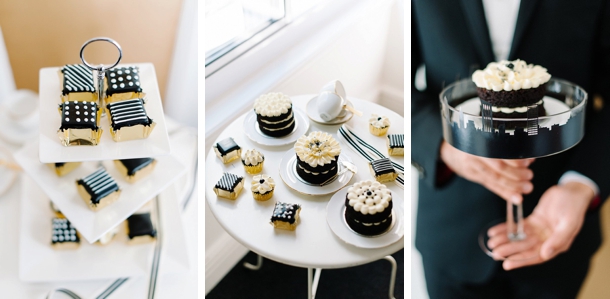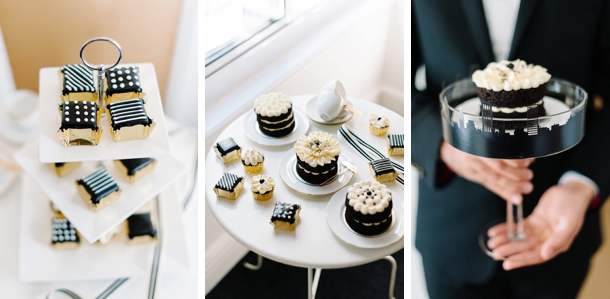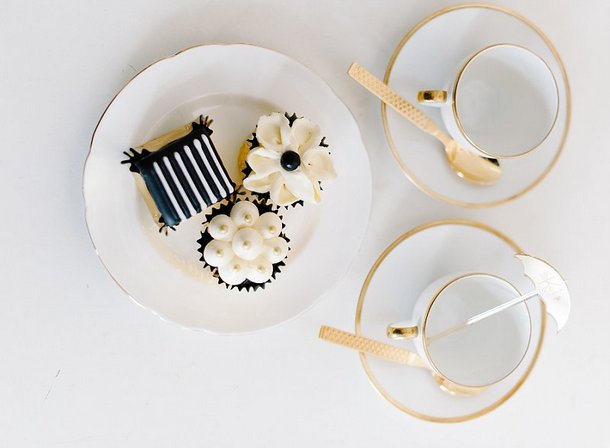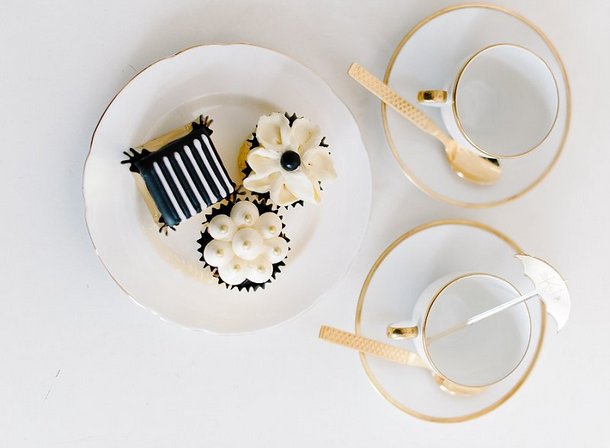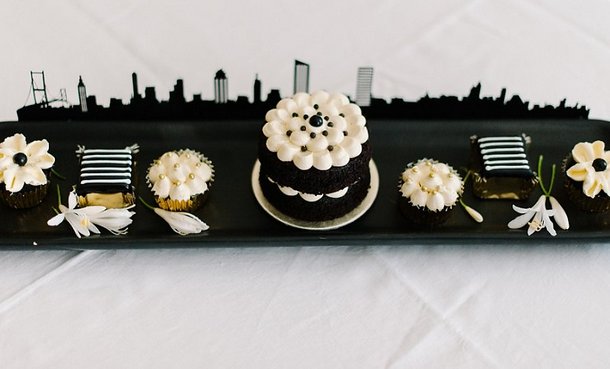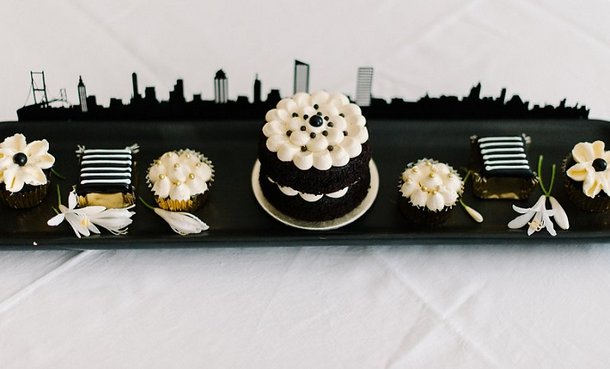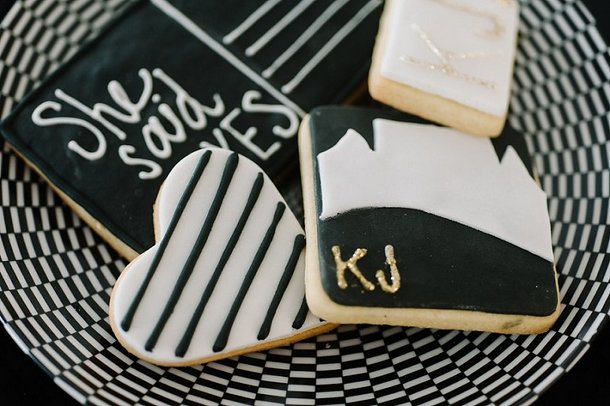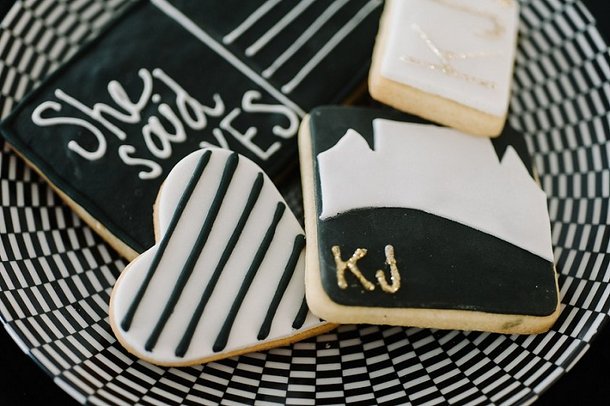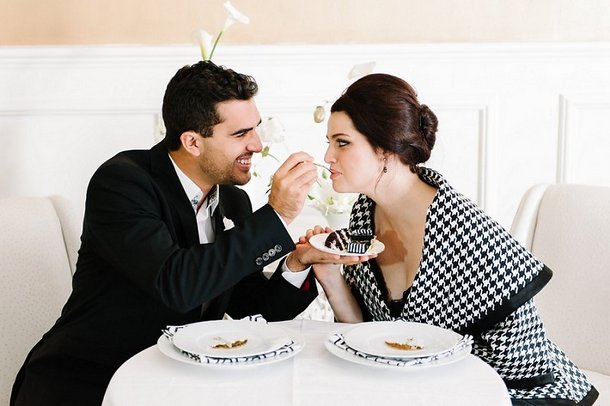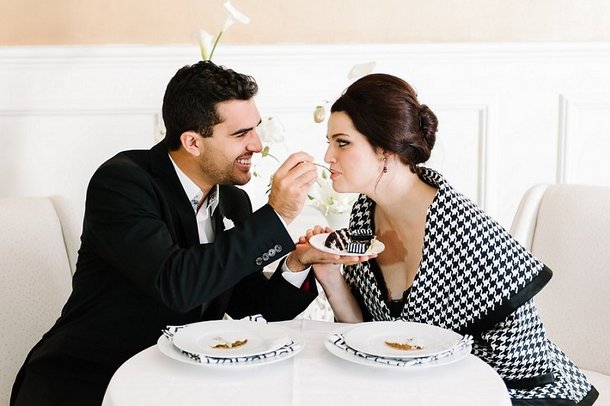 This shoot first appeared on Green Wedding Shoes.
SERVICE PROVIDERS
Concept, styling, event & floral design: Green Goddess flower studio | Photography: Debbie Lourens Photography | Hair & makeup: Marnel Toerien Makeup Artist and Hairstylist | Stationery: Secret Diary Designs | Bride's outfits: Gavin Rajah Couture | Groom's outfit: Fabiani | Jewellery: Kay's Antiques | Cakes, petit fours and cupcakes: Pastry Parlour | Iced biscuits and macarons: Sugar Doodle | Venue: The Daddy Cool Bar, Grand Daddy Hotel
SBB ♥ Green Goddess flower studio, a featured member of our Directory