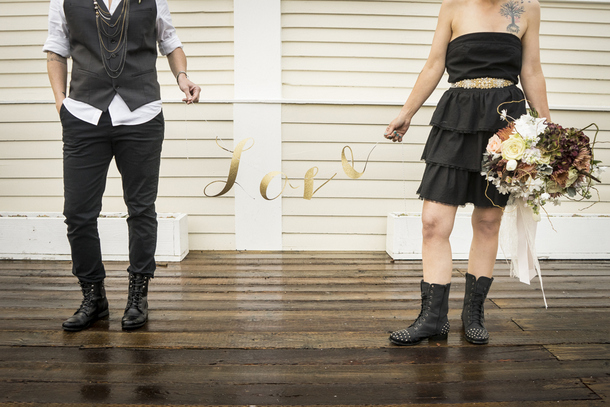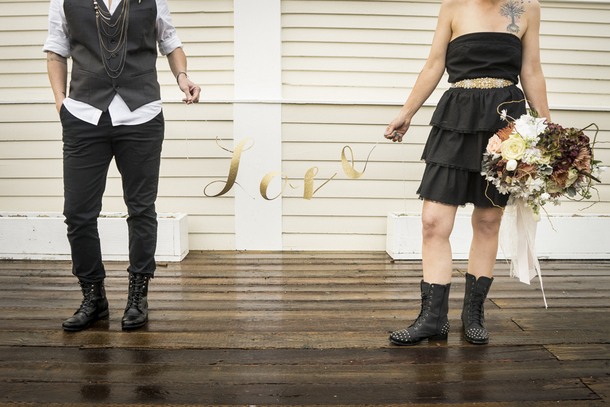 This shoot, you guys. It is so filled with love. In most of the styled shoots that I feature here on the blog, it's all about the details – the pretty flowers, the table, the stationery, the cake… and of course, the ideas that are meant to inspire all of you brideys for your own, larger-scale weddings. Over the years, I've seen a few styled shoots that turned into engagements, because let's be honest, is there a prettier way to pop the question? But when this same-sex shoot from Angie Capri crossed my desk, I knew it was something extra special. Not only did the lovebirds, Kylie & Andrea, have the moment when Andrea got down on one knee captured on film, but they were married on the spot in the most romantic surprise elopement I can imagine. So today, we get to not only be inspired by the pretty details created by Angie and her team, but by the sheer love as well.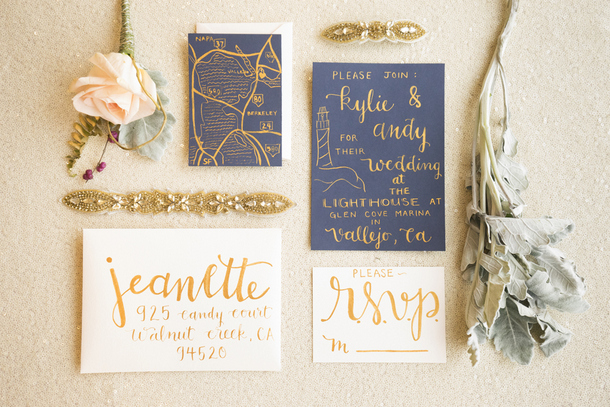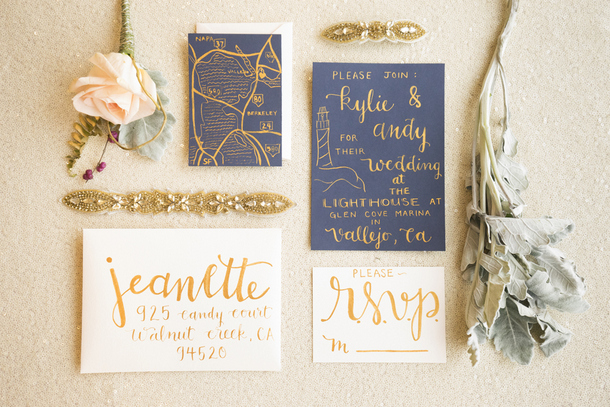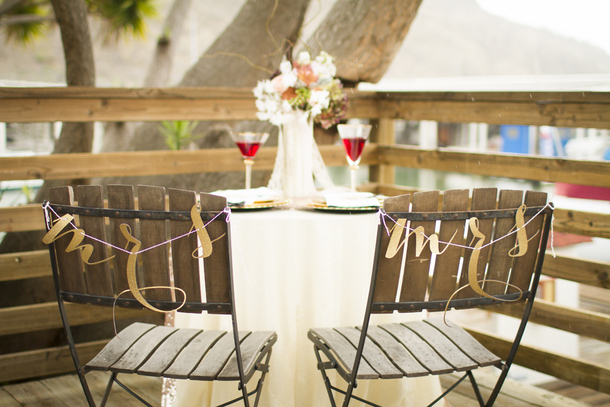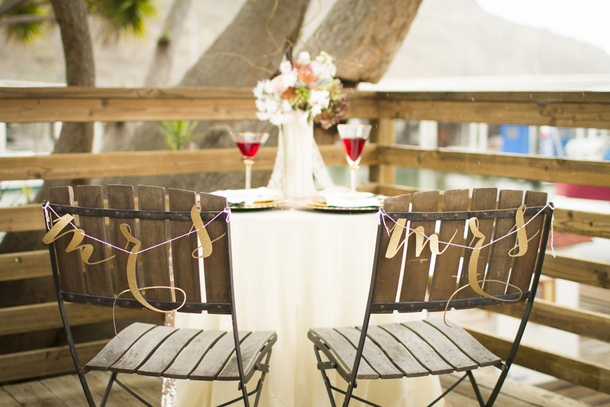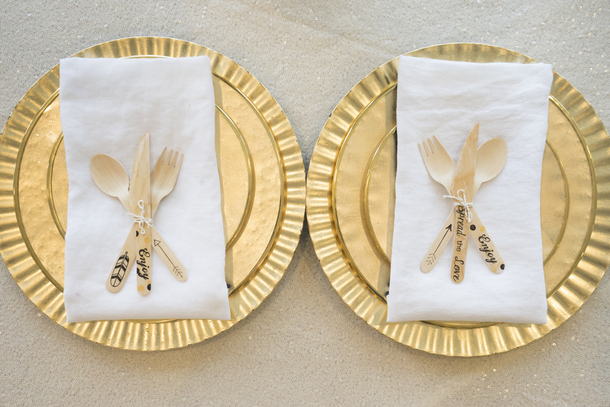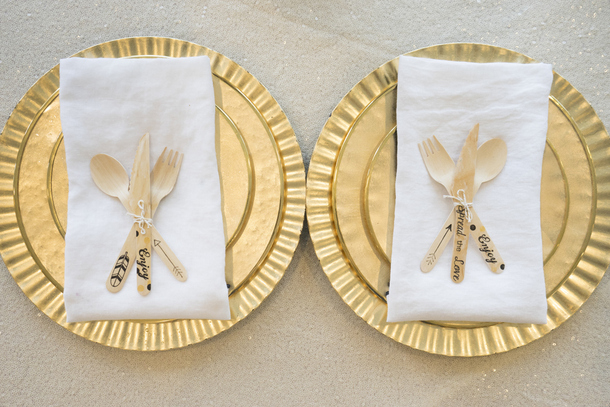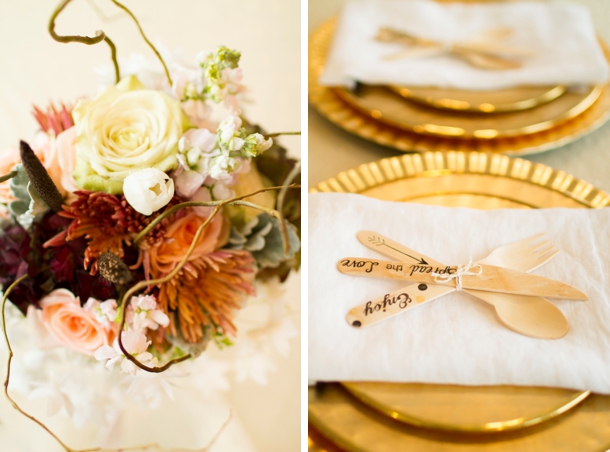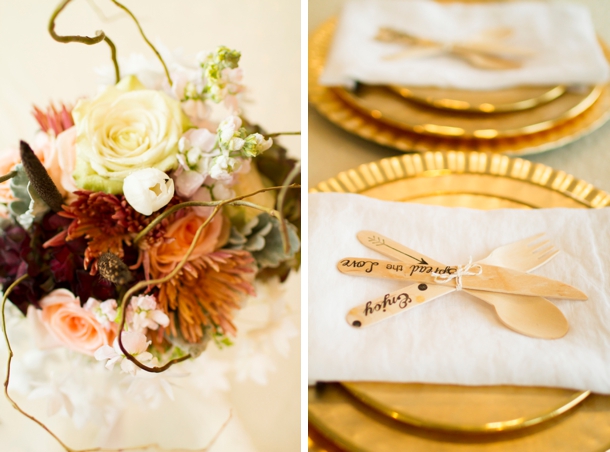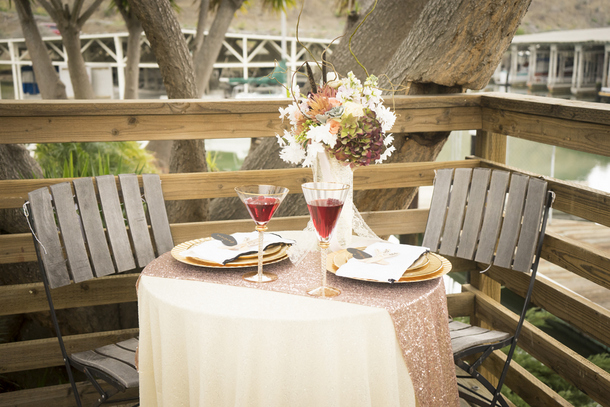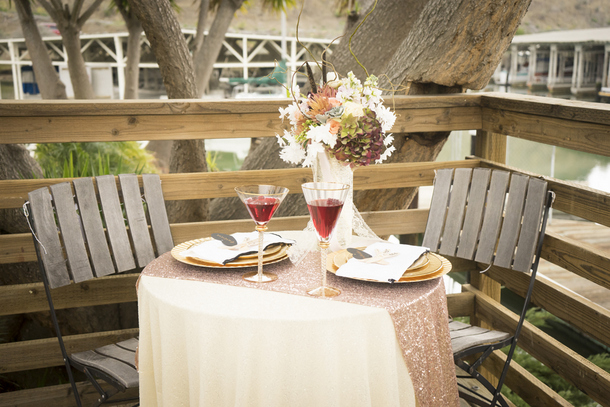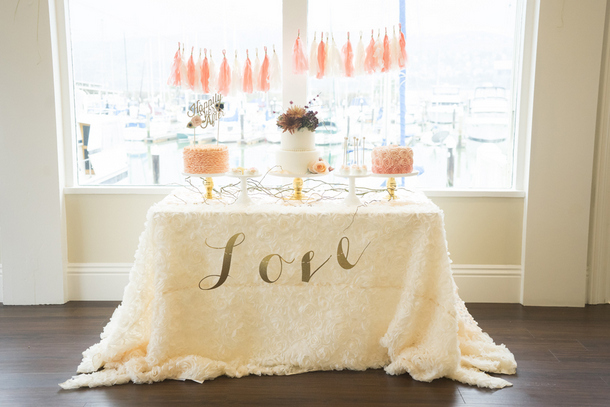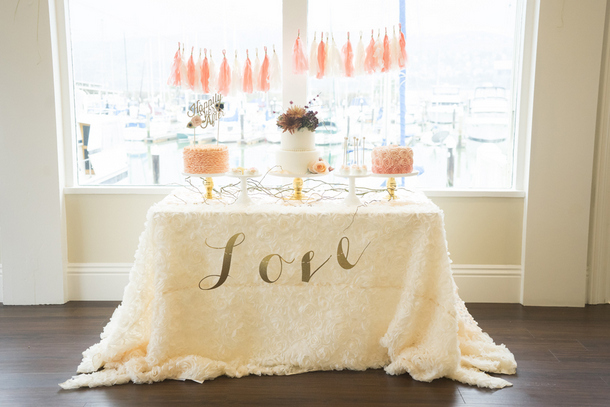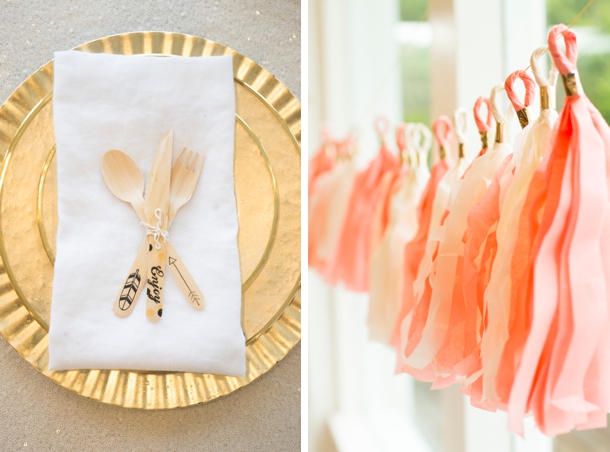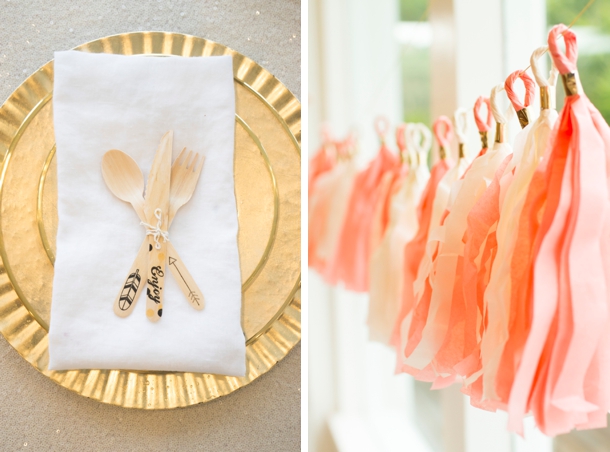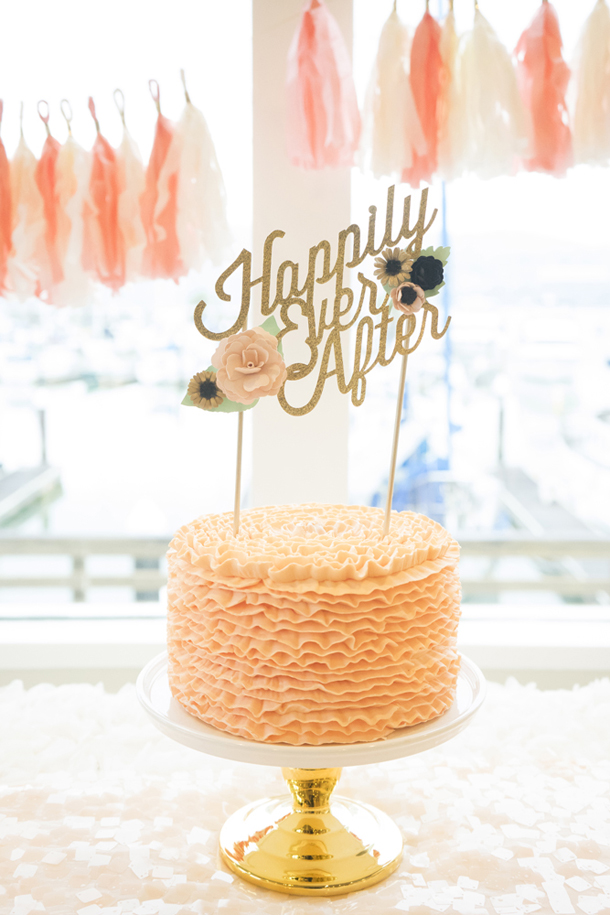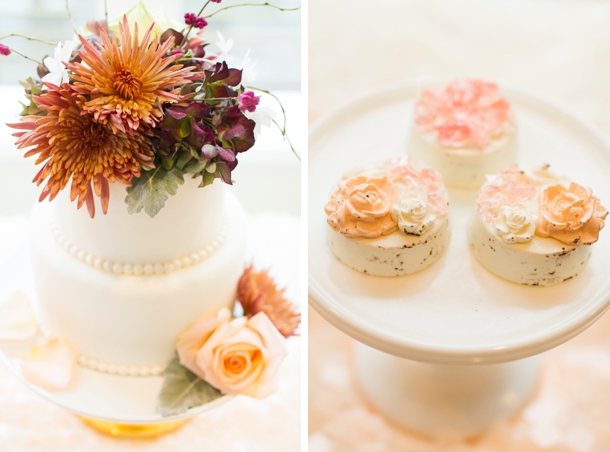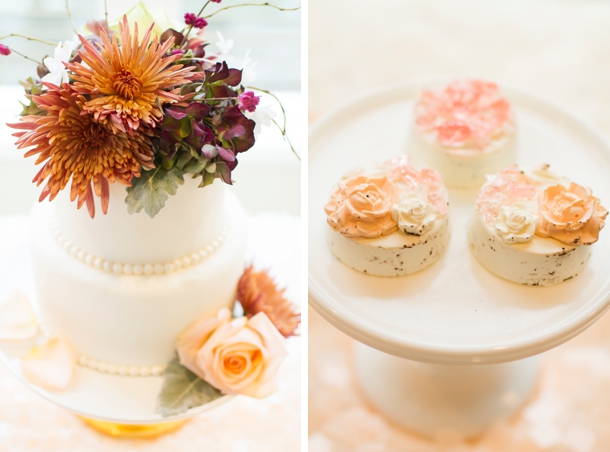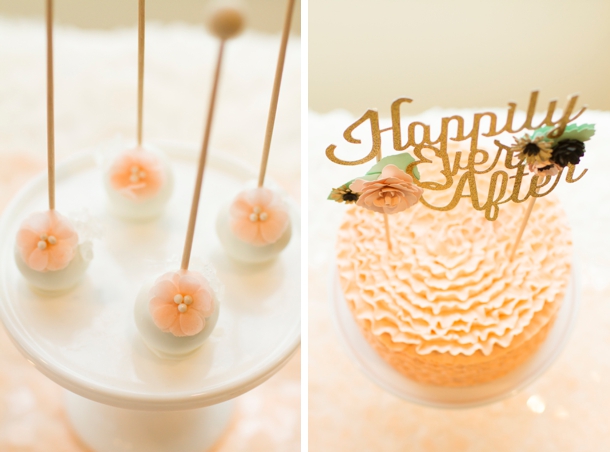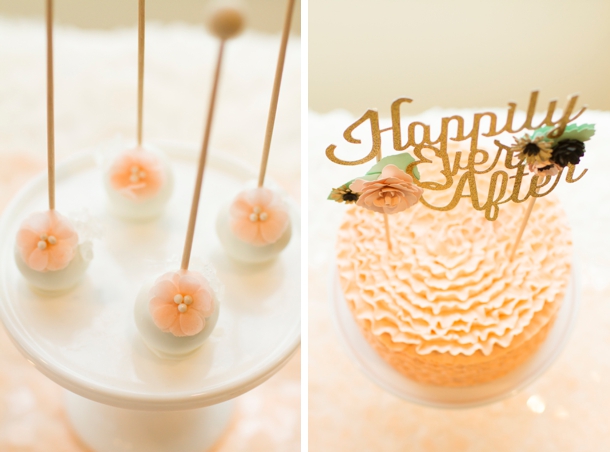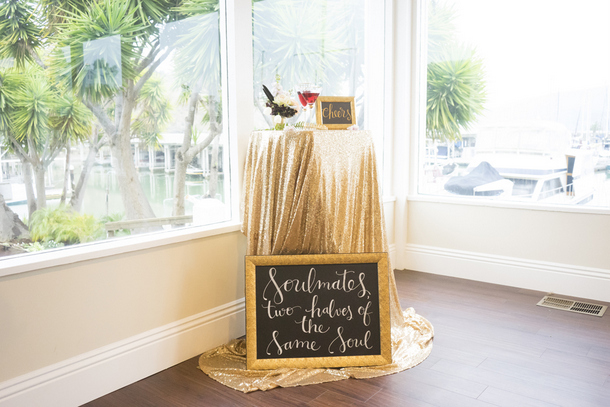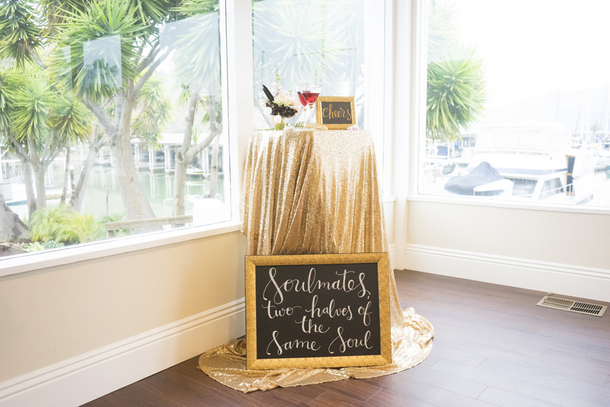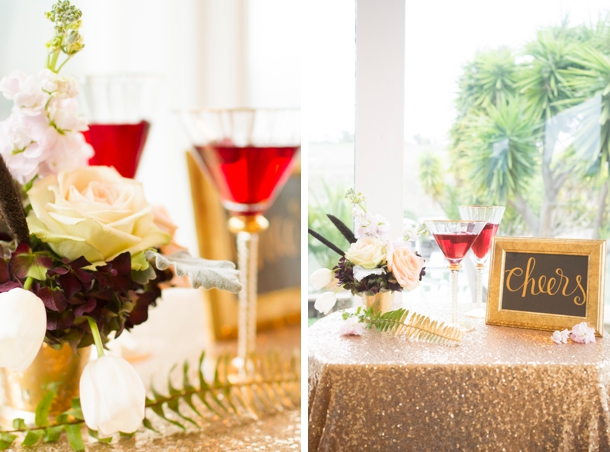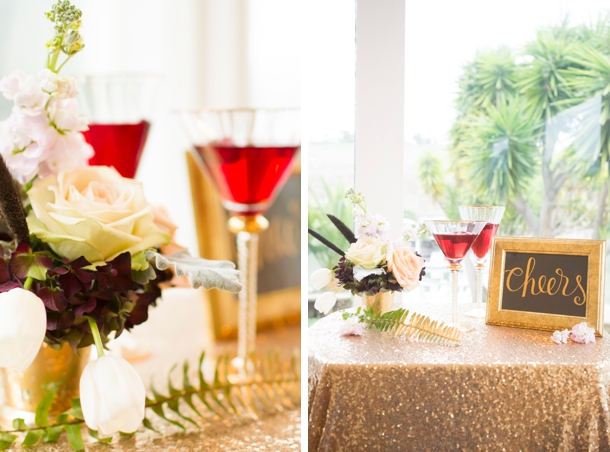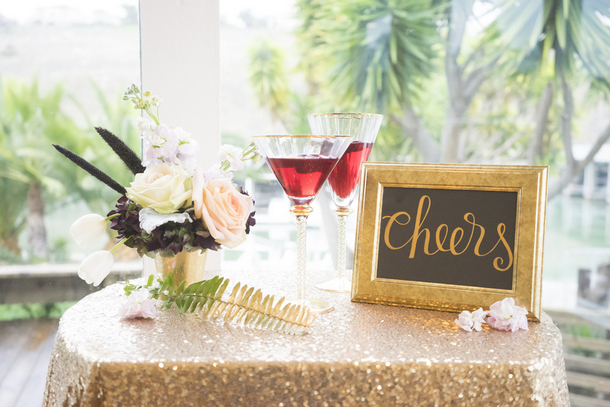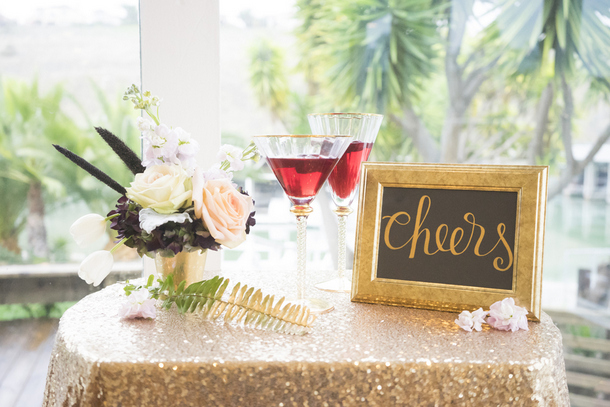 Here's a bit of background from Angie:
My team and myself began planning and coordination about four months before the big day. Once I knew we were creating a same sex themed wedding, I immediately began searching for all of the perfect contributors, and the perfect same sex female couple, who was open and willing to be a part of this very special project, and who of course would trust me and my vision. I was super excited when I was introduced to Kylie & Andrea by a colleague. Fast forward…. Just one week before the shoot Andrea asked if I would mind if she actually proposed to Kylie during the photoshoot and without hesitation I said, "hell no I wouldn't mind!! I secretly wished for something like this!" We were so excited and emotional, of course neither of us got much sleep that night. To top THAT off, she had no idea our florist (who was already collaborating on our project) is also an officiant! I mean could the stars alight any more perfectly? On the day,we checked everything off the photoshoot list first, saving the best part for last to allow Kylie and Andrea to enjoy and focus on their special moment without getting back into photoshoot mode. Just when Kylie thought she was done for the day I shouted out a code phrase to the team, and everyone scurried with their secret intentions. Andrea had someone play their favorite song, she approached Kylie, they danced as Andrea whispered to her, she got down on one knee and asked. Kylie said yes! They got married right on the spot. It was so emotional. We were all crying. I'm sure it's all still sinking in for the girls. None of us will ever forget this amazing day!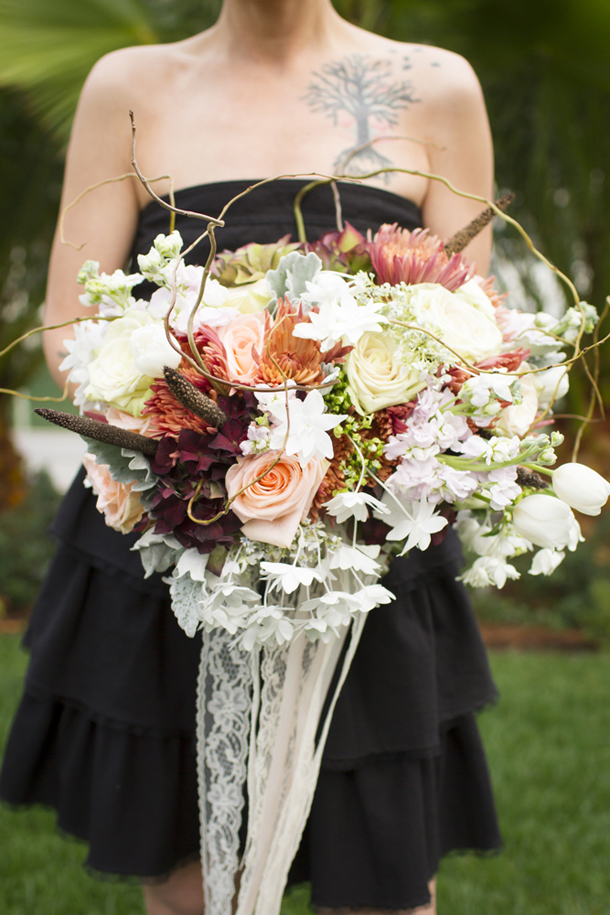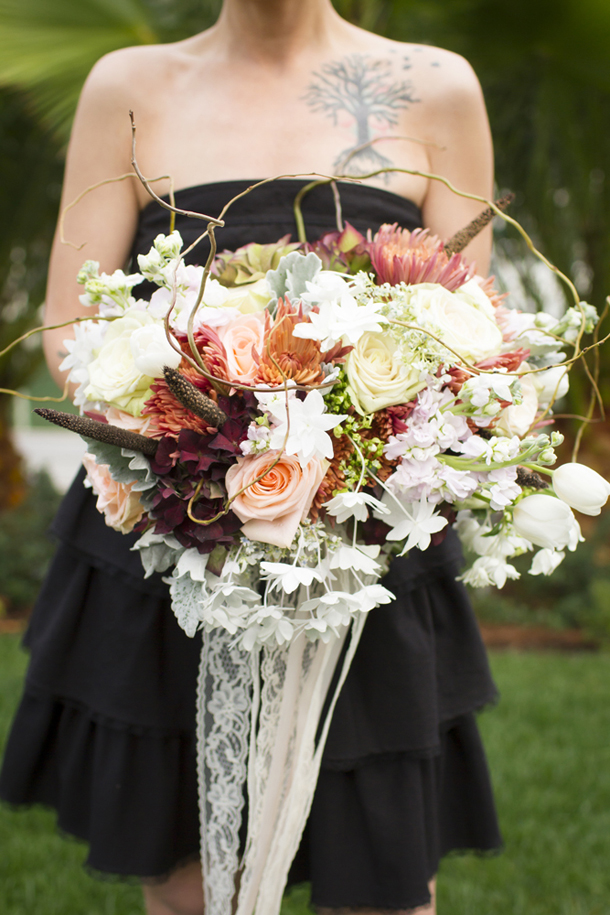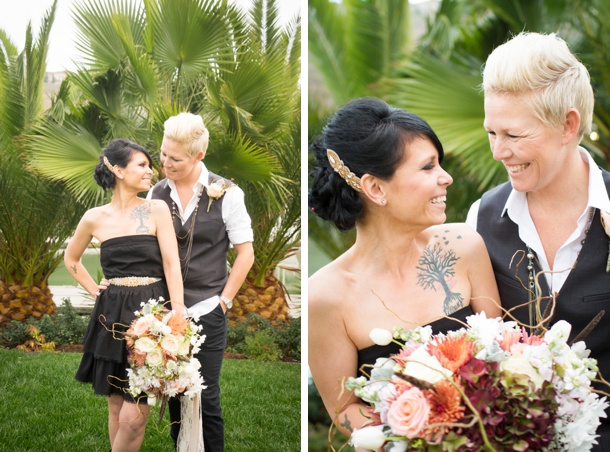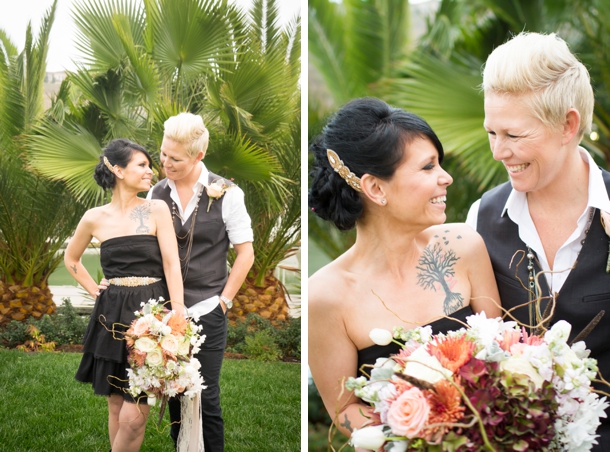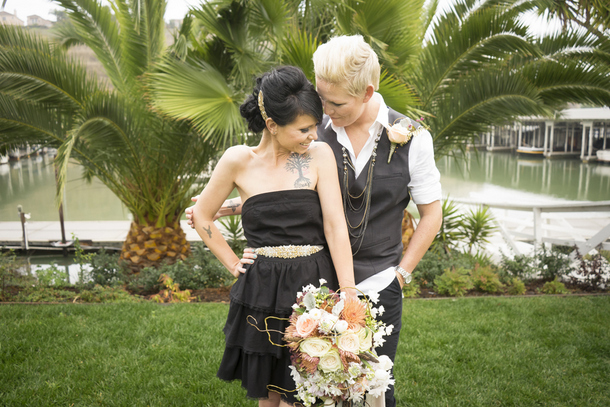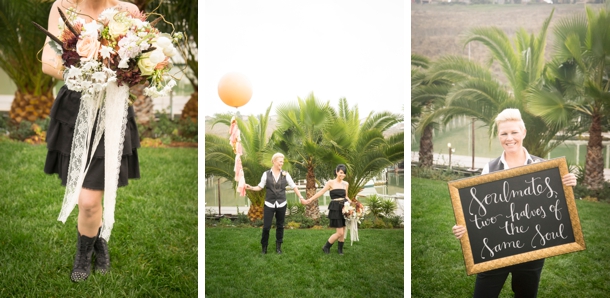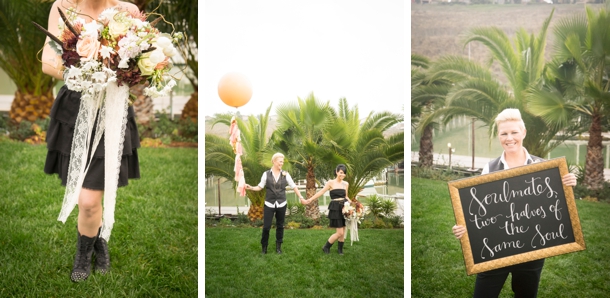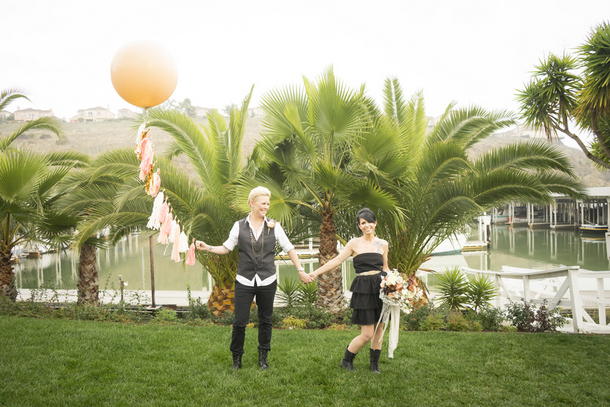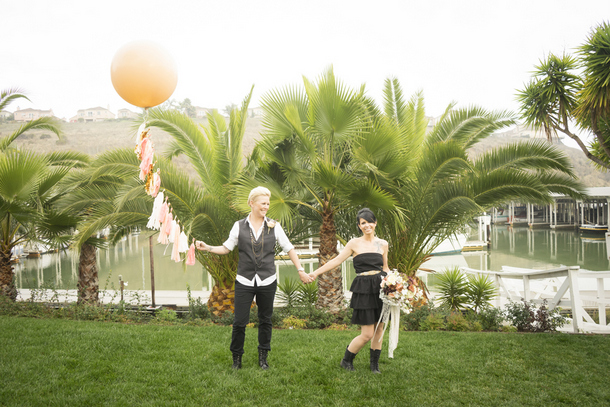 From one of the brides, Andrea:
Kylie and I were both out with mutual friends when we met and when we finally got up the nerve to chat, the connection was instant. It was like we had known each other for years. I remember laughing until tears were streaming down my face and until I couldn't even breathe. It was by far the best first conversation I had ever had. I recall looking at her as it was getting late and thinking 'I don't want to leave, I don't ever want this night to end'. It honestly still feels to this day that the first date never ended. She still makes me laugh just as hard, she still catches my eye constantly with her beauty and she still has 100% of my attention. A week before the shoot while Kylie and myself were shopping and preparing, she made a comment about how amazing it would be if the photoshoot was real, I felt the same way and I instantly wanted to see if this was a possibility. I asked Angie if it would be too much of an interruption if I was to propose to Kylie during the shoot. I asked if she had someone standing in as an officiate, and that I would love to hire a real one and surprise Kylie with a REAL WEDDING! Angie was just as excited as I was about the whole idea. She then told me that the florist already involved in the photoshoot, Jaimee, was also an officiate! I don't think things could have worked out more perfectly, it was all meant to be.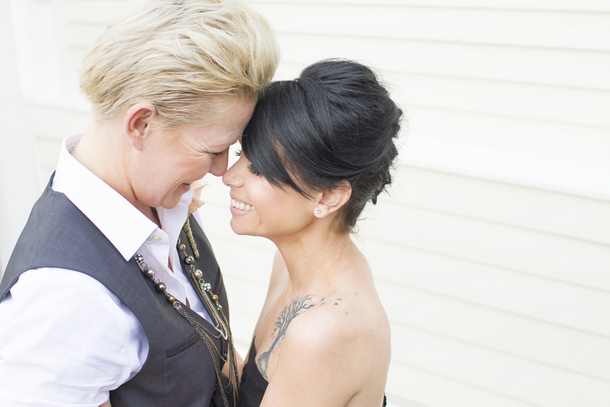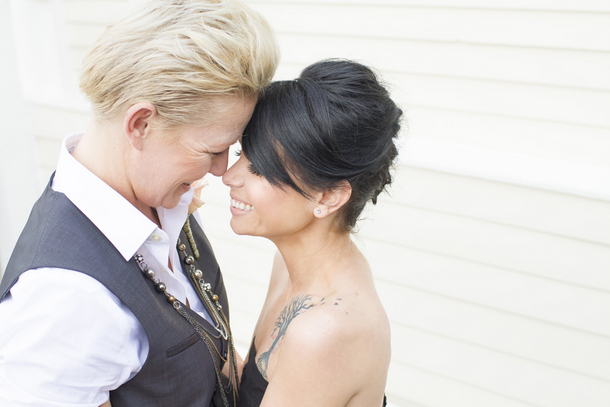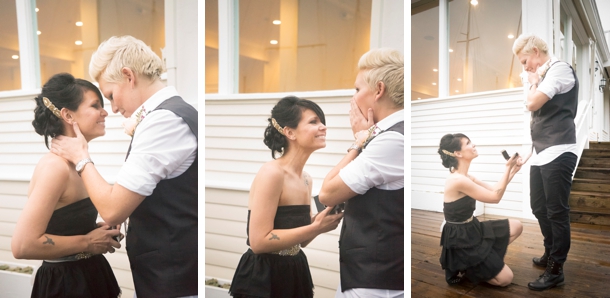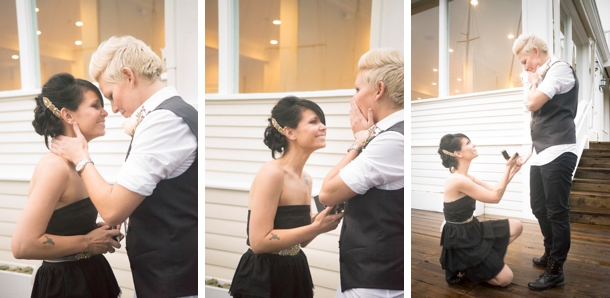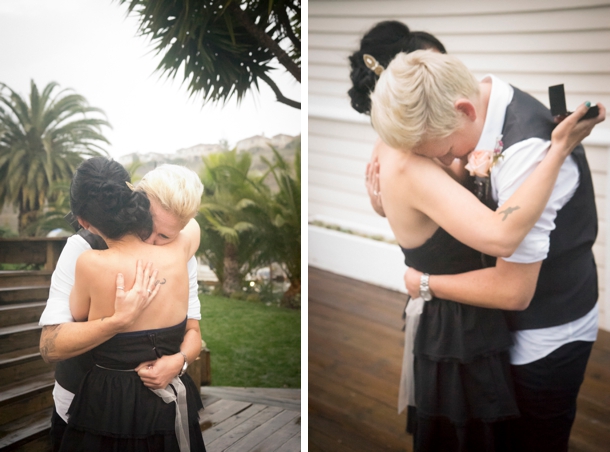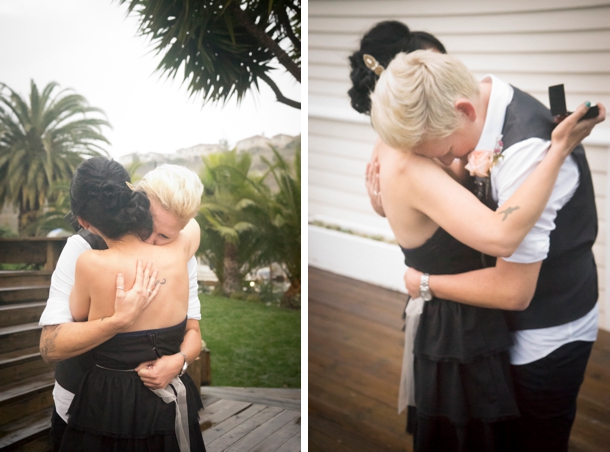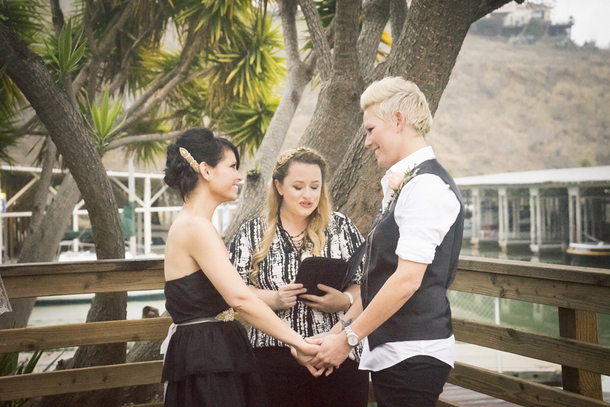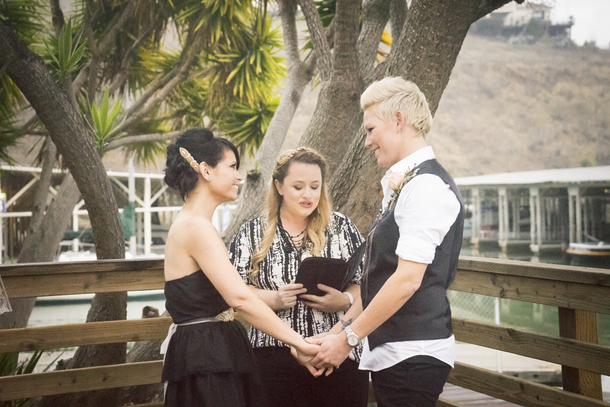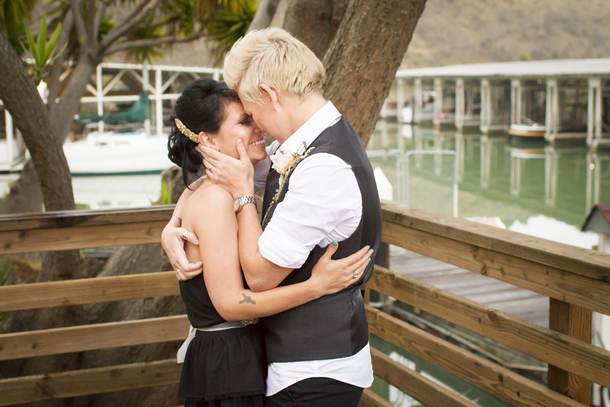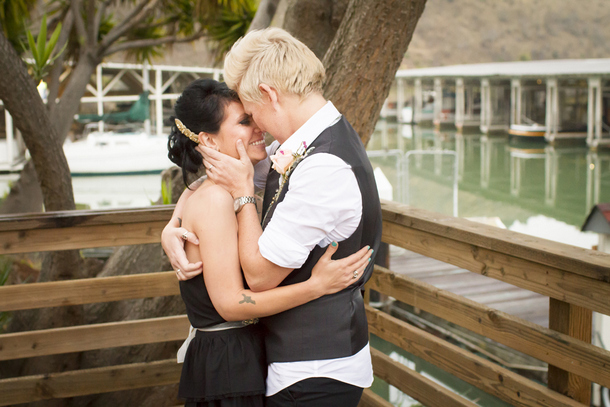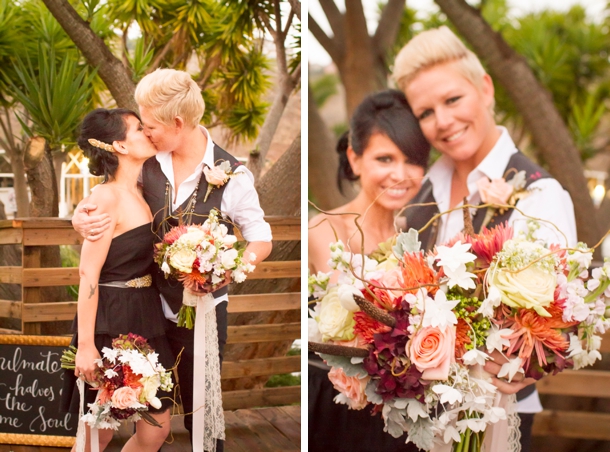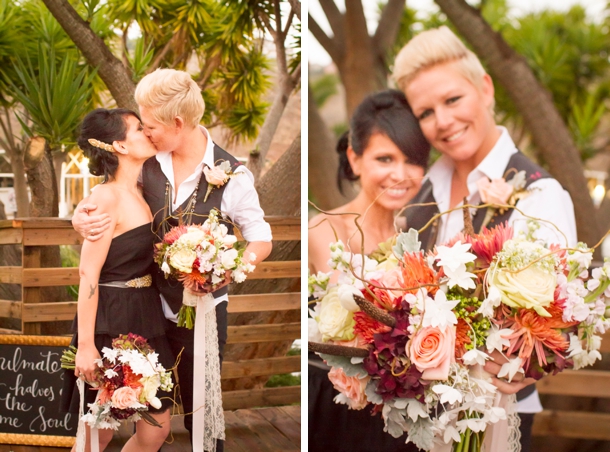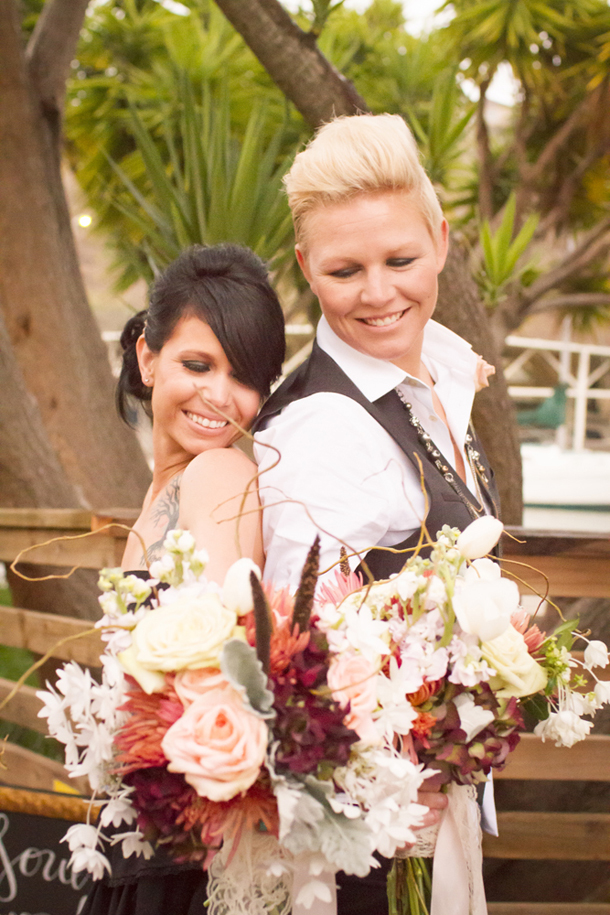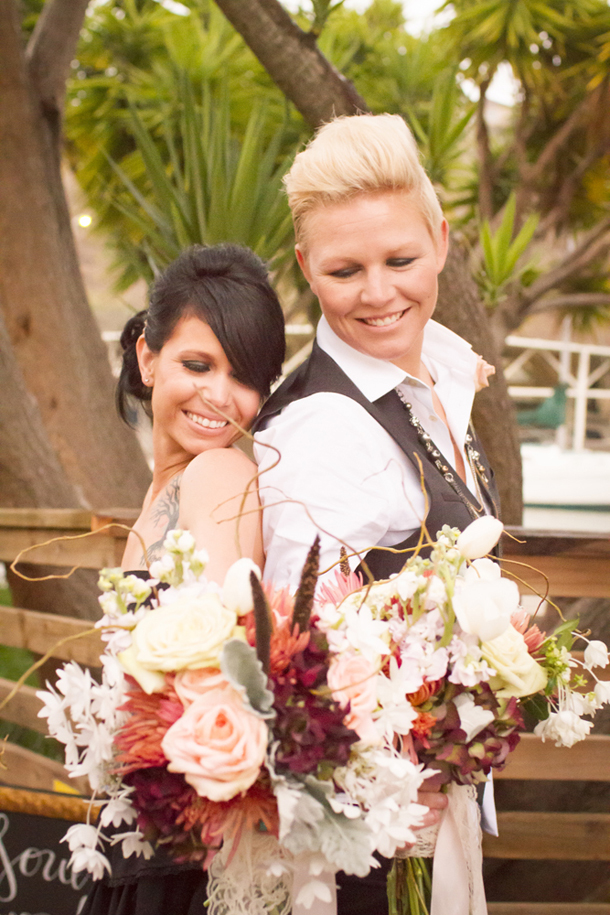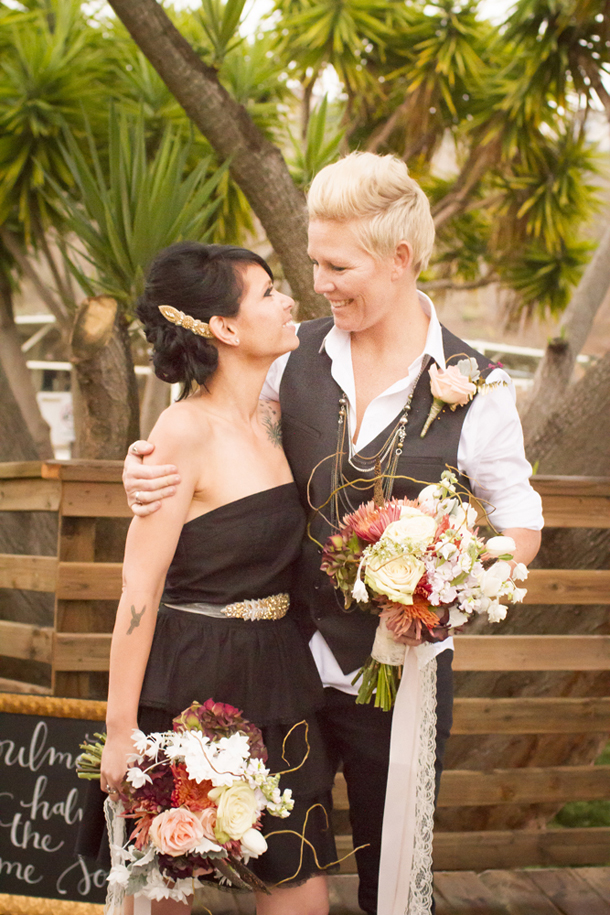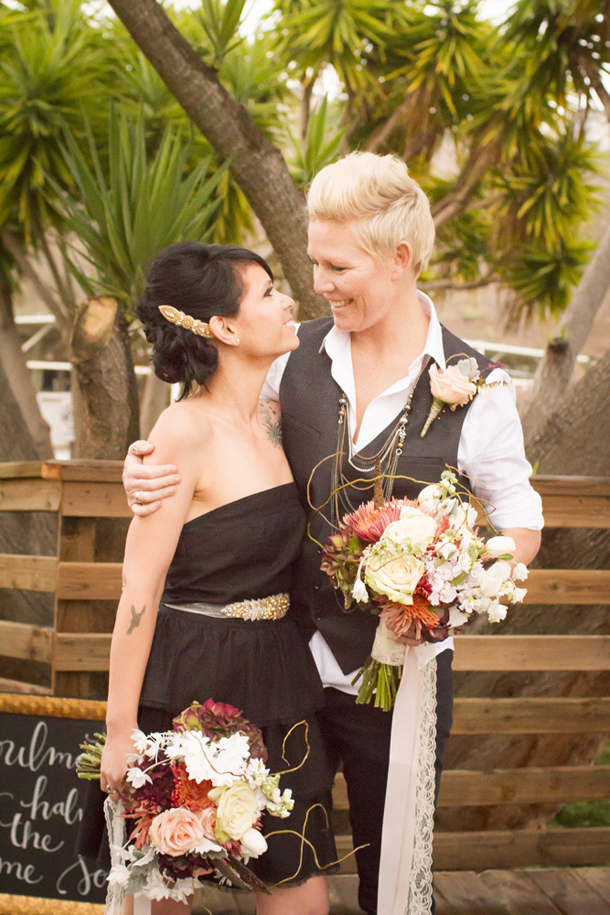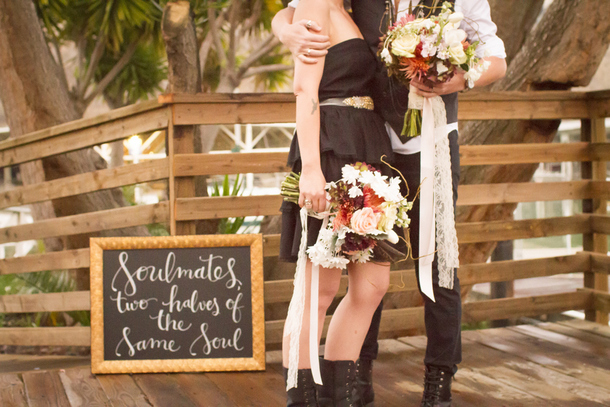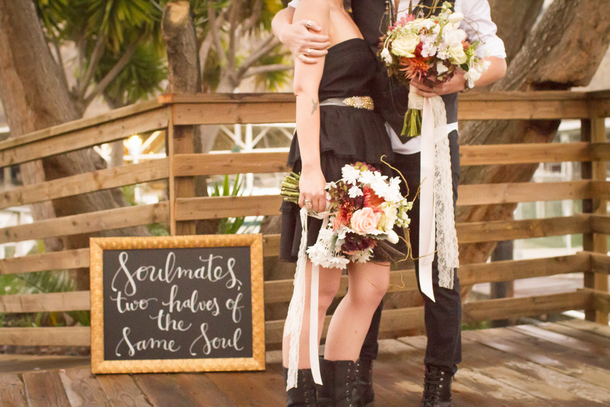 SERVICE PROVIDERS
Wedding and reception venue: The Lighthouse, Vallejo CA | Photography: Angie Capri Photography | Location and model scouting, direction, coordination, wardrobe styling and concept creation: Angie Capri Photography | Videography: Christian Hernandez of Different Cloud Imagery | Event design, prop sourcing and stylist: Jeanette Quintero of Candy Crush Events | Hair and makeup: Makeup by Sarah Dean | Florist & officiate services: Jaimee Hinman of Jaimee Leigh Events | Models and real couple: Kylie Beren & Andrea Baer | Calligraphy artist (chalk board sign & wedding invitations): Ryanne Steele of Steele My Heart | Table linens: Candy Crush Shop | Cake pops & oreo cookie desserts: Maskipops by Adri | Bridal accessories: Maram Nassar of Something Treasured | Tassel banner and tassel balloon: Love Garlands | Cake Topper: Modern Blooms | "Love" glitter banner and "Mrs" & "Mrs" chair signs: Kansas Pink Antlers