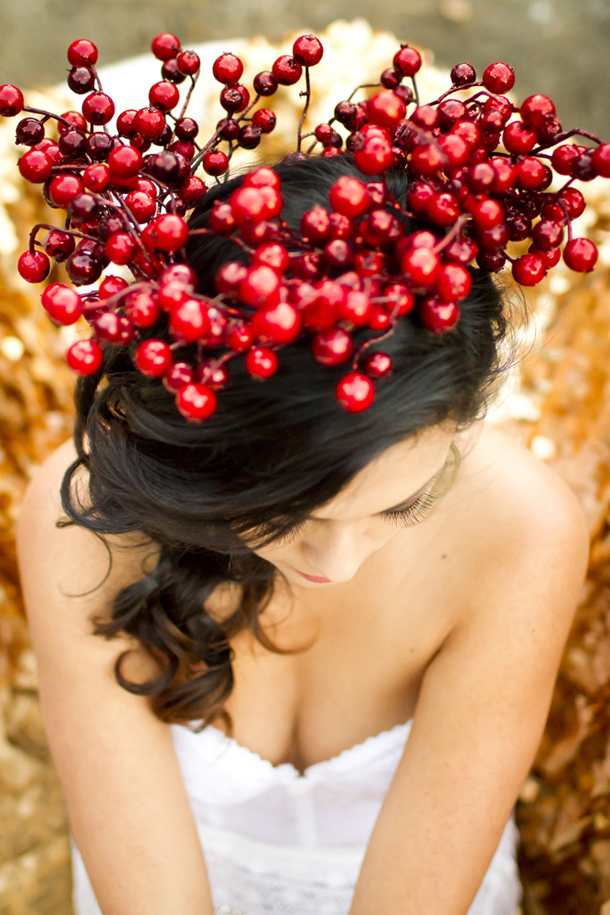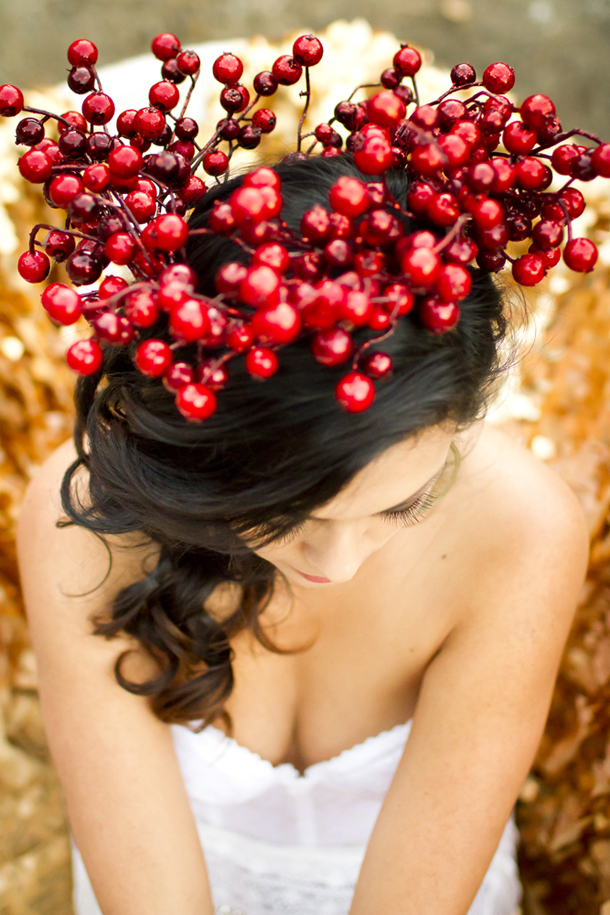 There's nothing I like more than opening up my inbox to find some amazing inspiration, and when I saw this styled session by the fabulous Angie Capri, there was a lot of oohing going on. Angie always shoots beautiful boudoir, but she really takes it up to a whole 'nother level here, with an absolutely gorgeous palette, original concept, and spectacular images which serve to inspire not just visually, but in bringing confidence to brides to be. I also love how it's sexy, but very tasteful – if the idea of posing in your undies isn't for you, it just shows that a boudoir session can be as covered up as you want it to be without losing any of the spark! That's why, alongside a bath lined with sequins (which let's be honest, I want to basically live in now), my favourite detail is the mirror calligraphed with the words: 'Confidence is the most beautiful accessory'. Spot on. That's exactly true!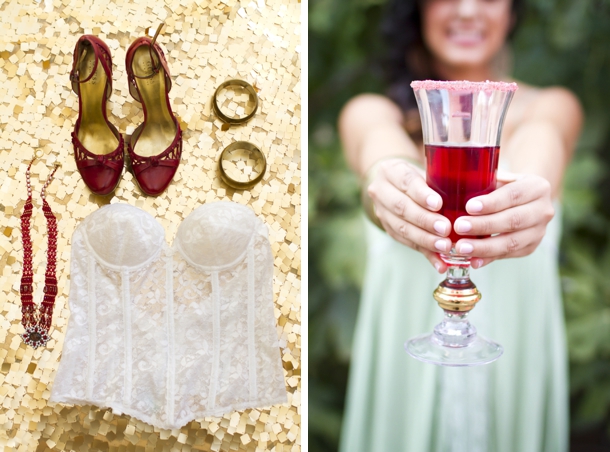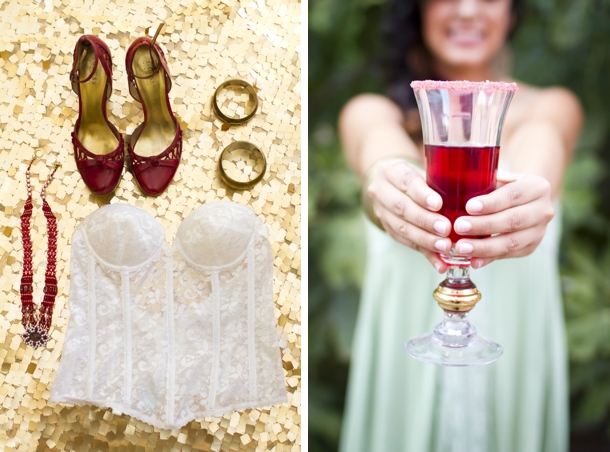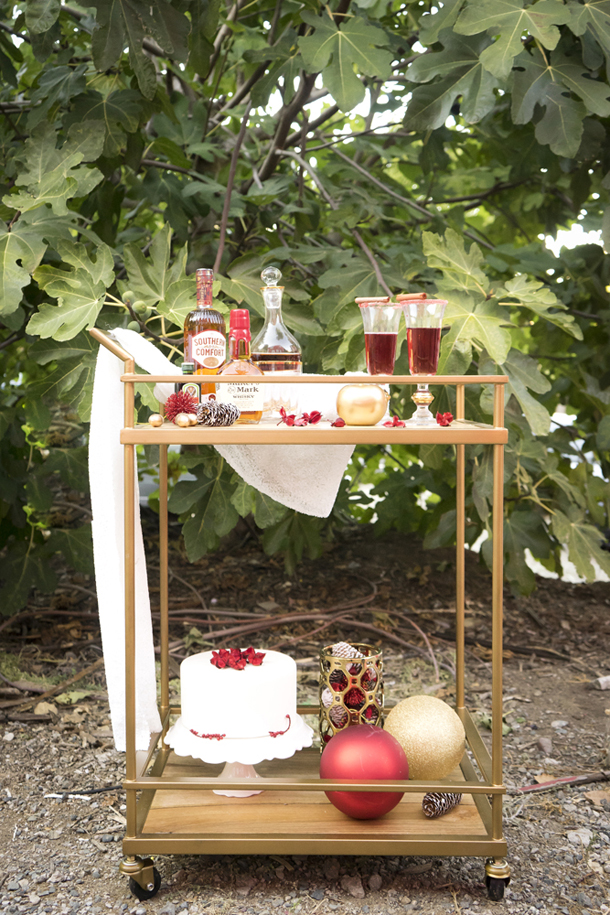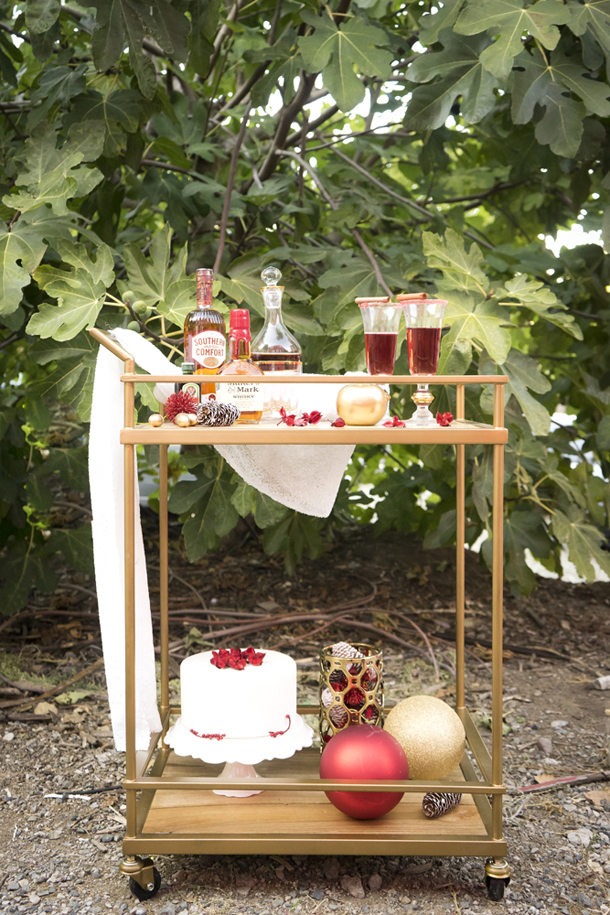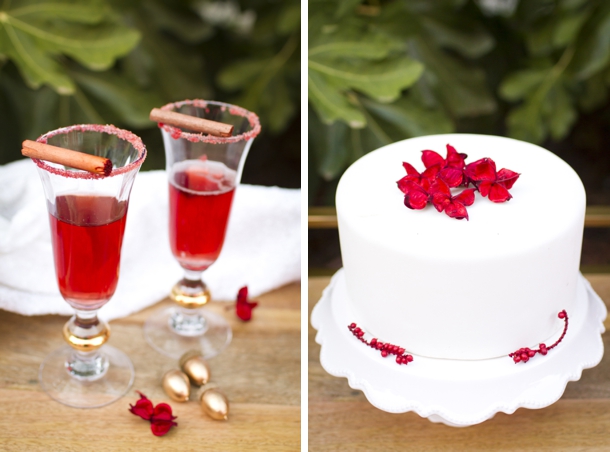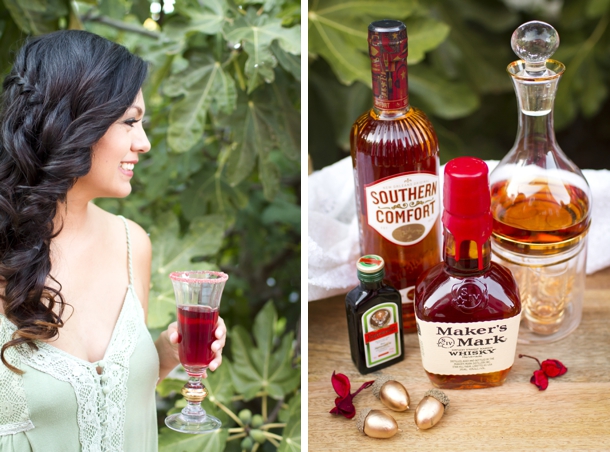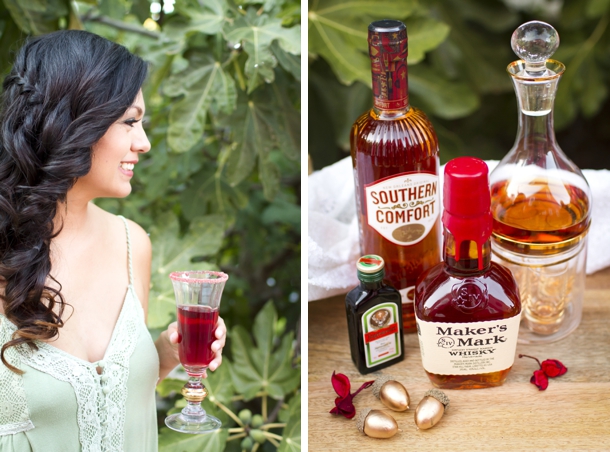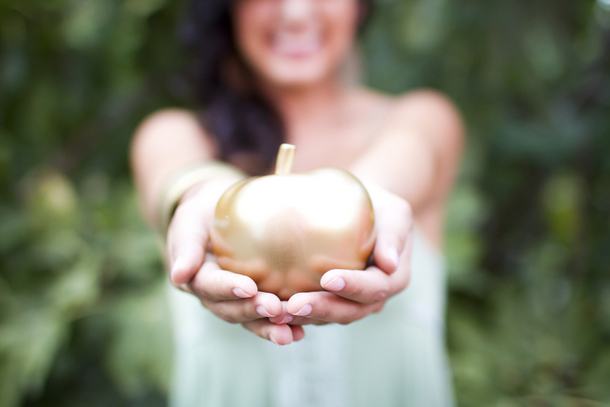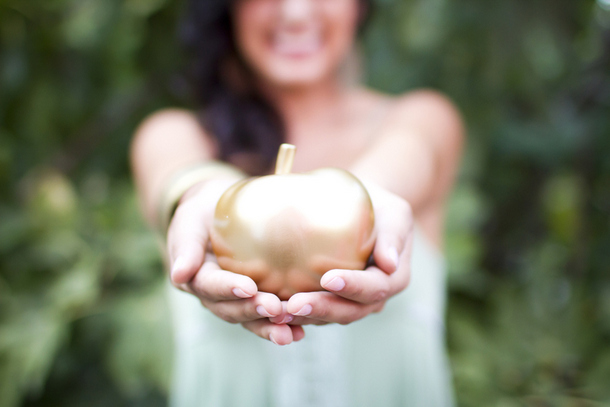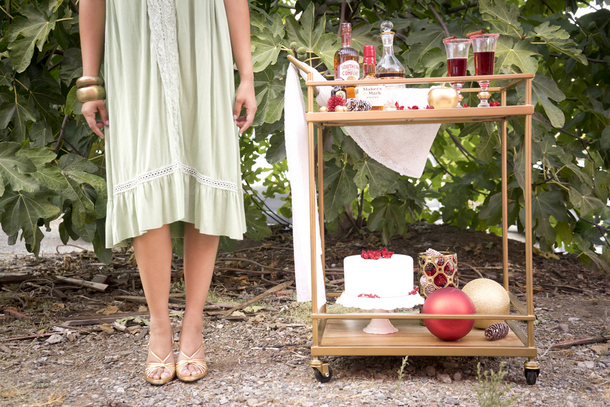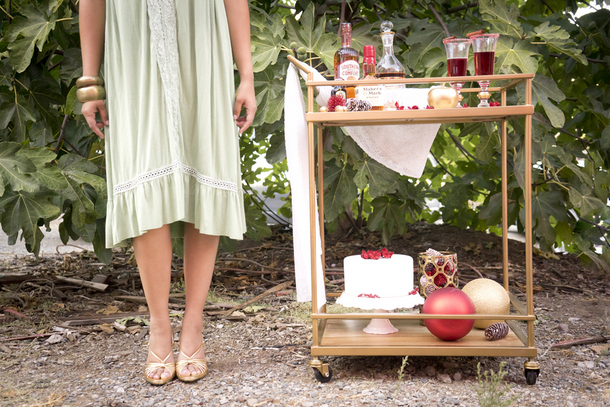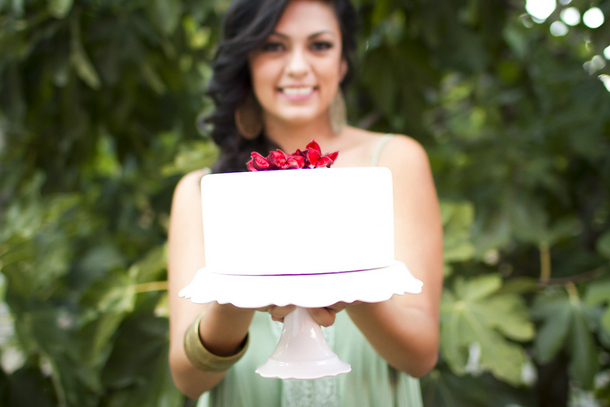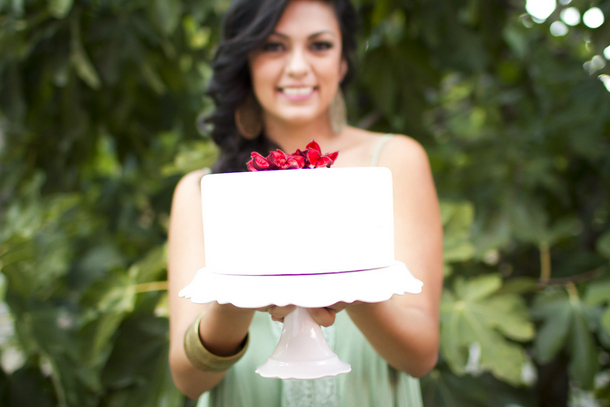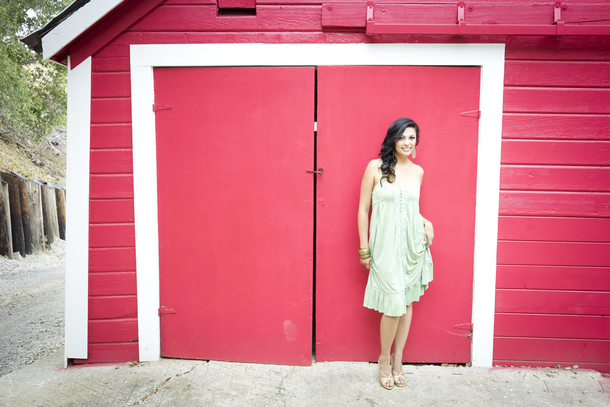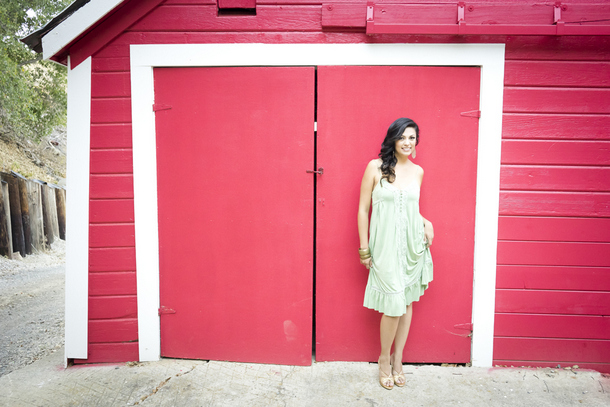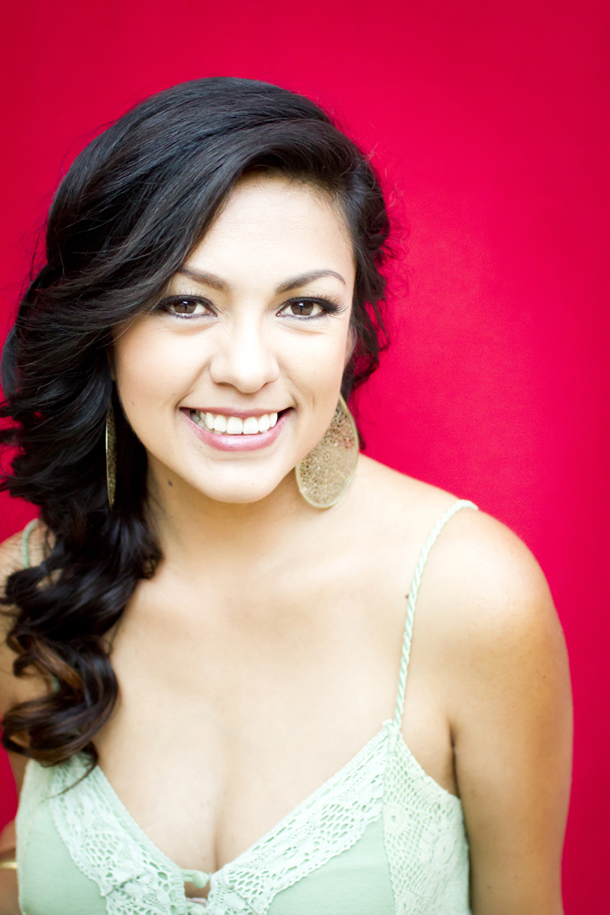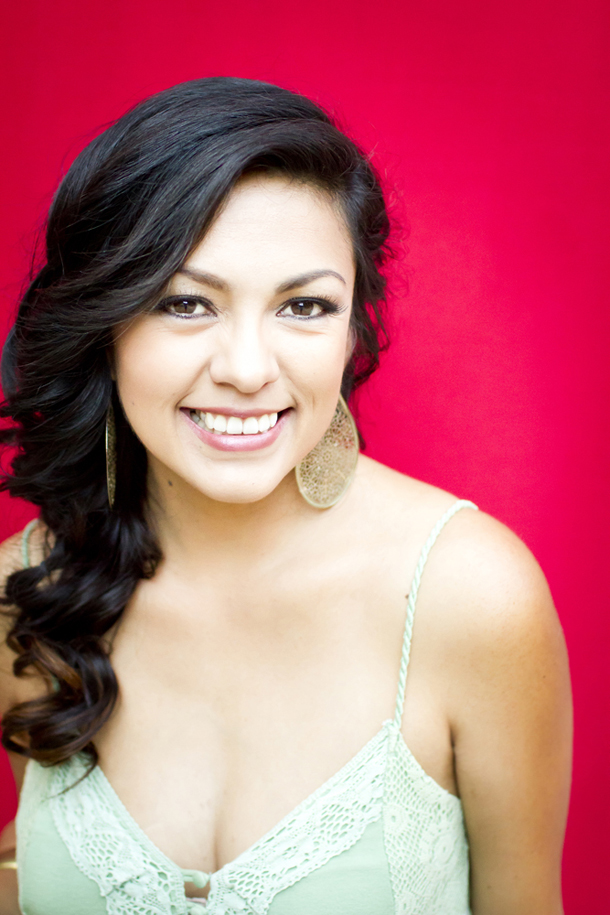 Here's a bit of background from Angie:
We wanted to create a romantic ranch styled boudoir shoot with desserts, drinks and fun in a rustic setting. Our color palette is mint green, gold and bright red. The house seen in the behind the scenes video is over 100 years old, it was transported to what is now known as Gerlach Ranch in Martinez, California where the vineyards and barn later took shape. The cast iron bathtub is the original tub from the home which was removed due to renovations years ago and discarded outside. When I discovered it, it was full of debris and garbage – not to mention home to lots of bugs! We cleaned it out and gave it new life and it served as the focal point for this boudoir shoot – I mean how gorgeous is it now draped in sparkly gold sequins with a beautiful woman to boot? Can't get much better than that! Its old rustic charm adds so much character and contrast with Cessy who's an incredibly gorgeous woman.
Another one of my favorite pieces is the vintage mirror with hand written calligraphy that reads, "Confidence is the most beautiful accessory" because I truly believe this is the truth and we hope to inspire more women to feel that way through our boudoir photoshoots, as this is my specialty.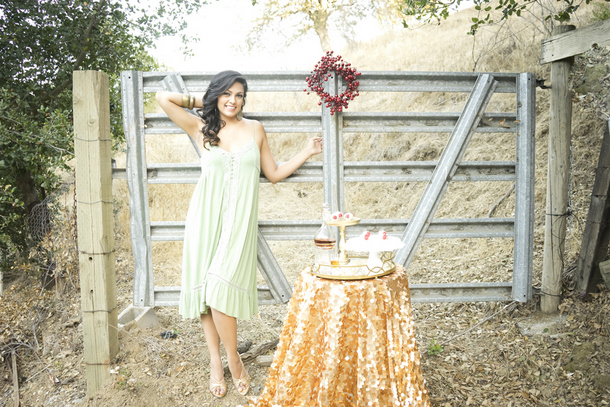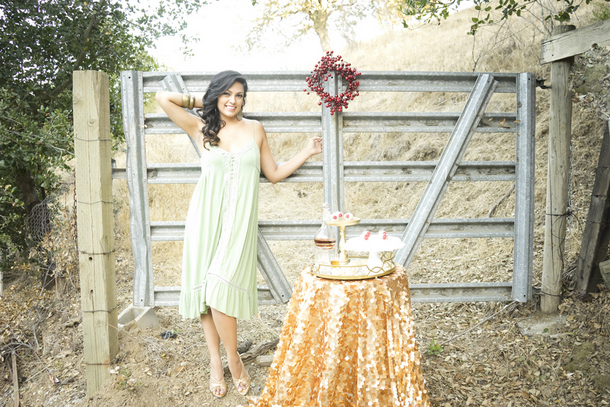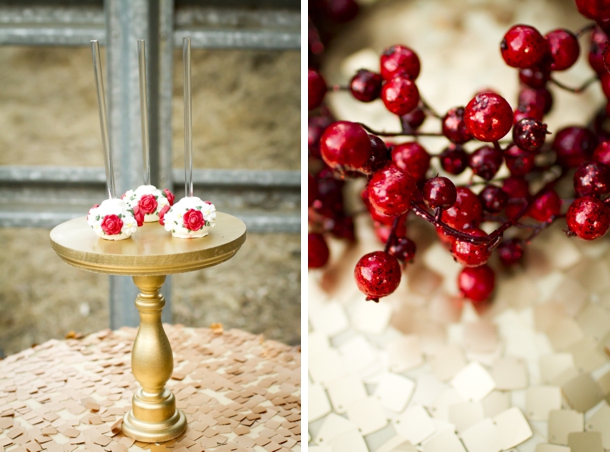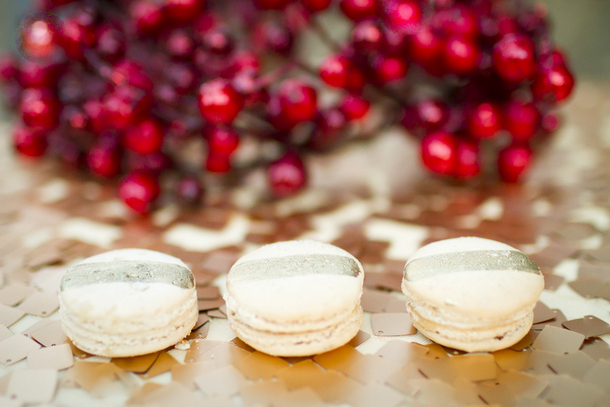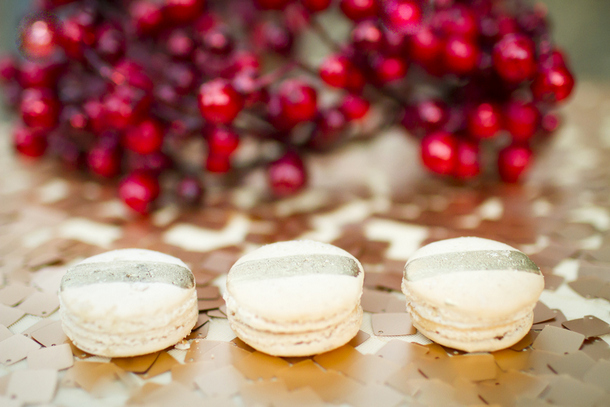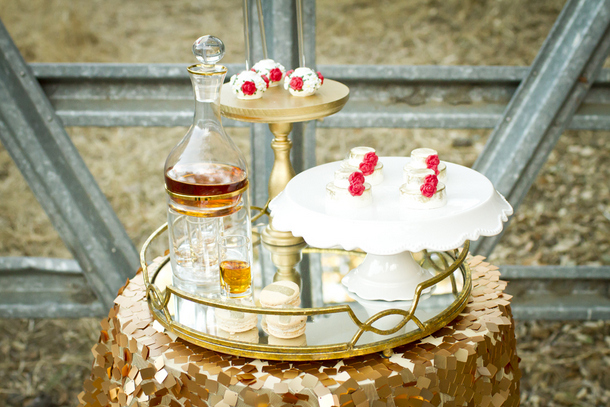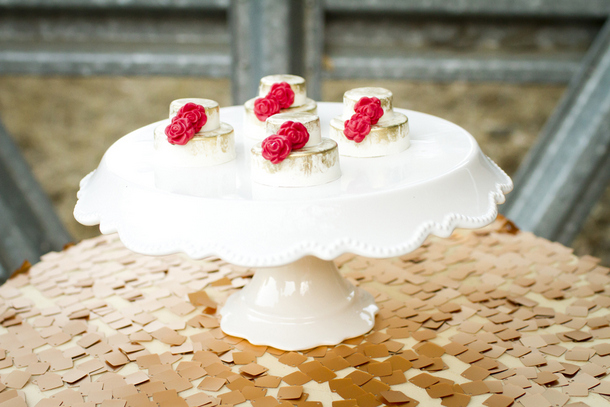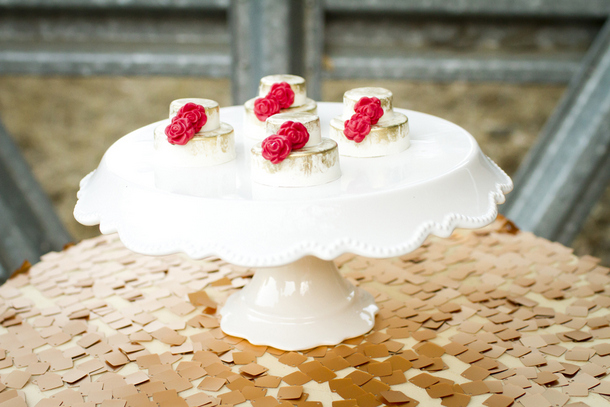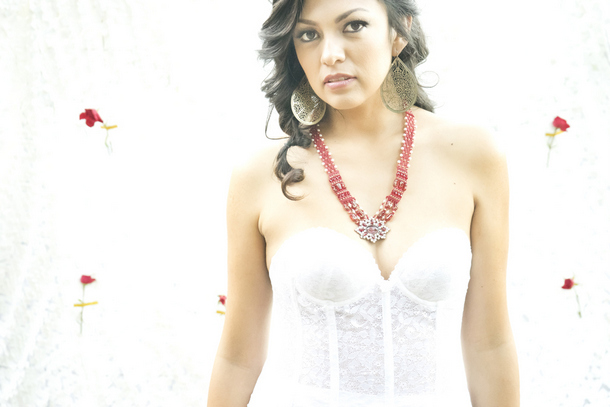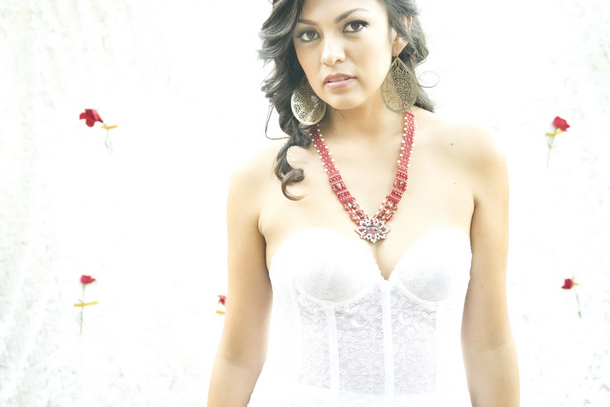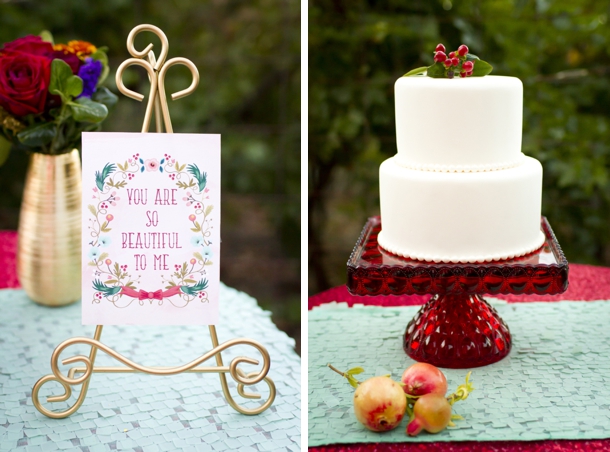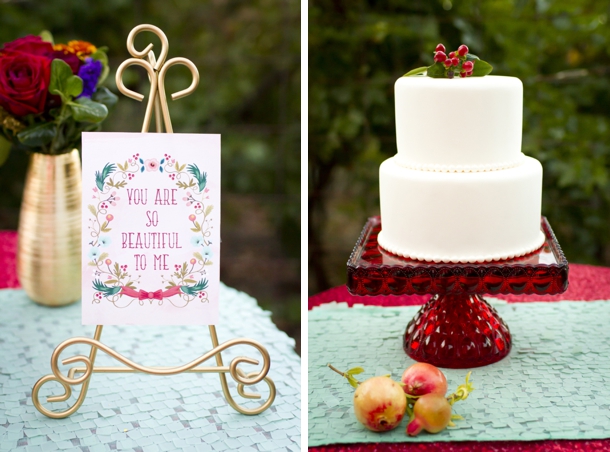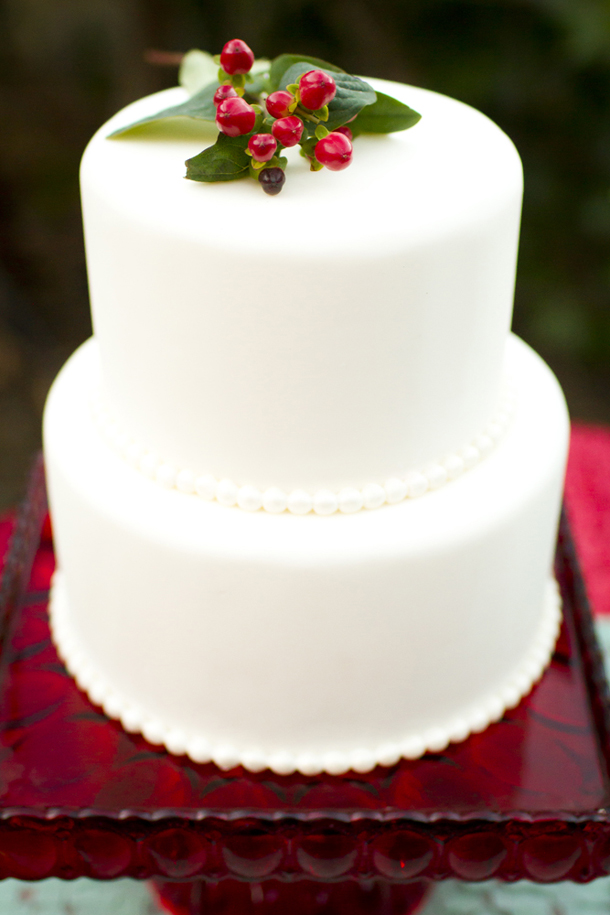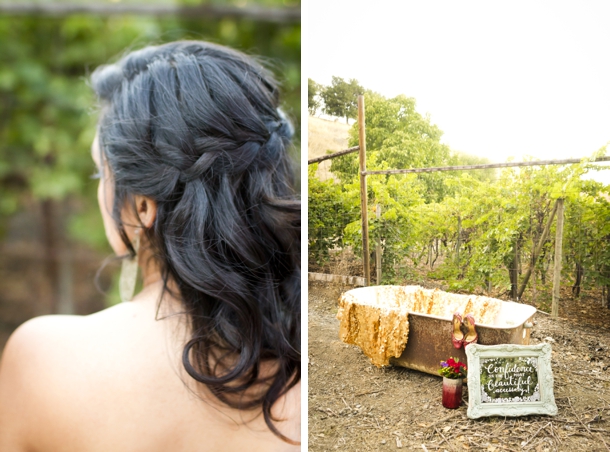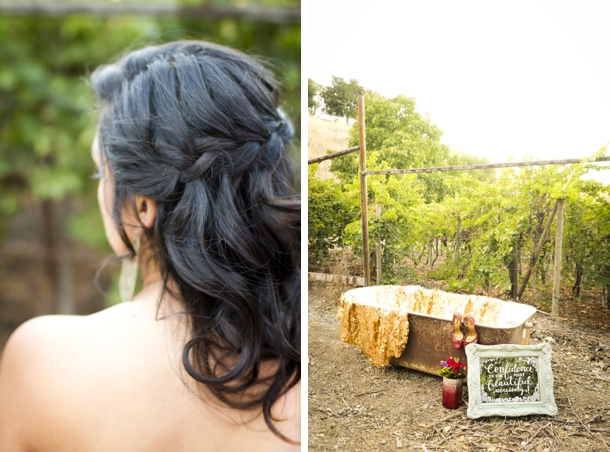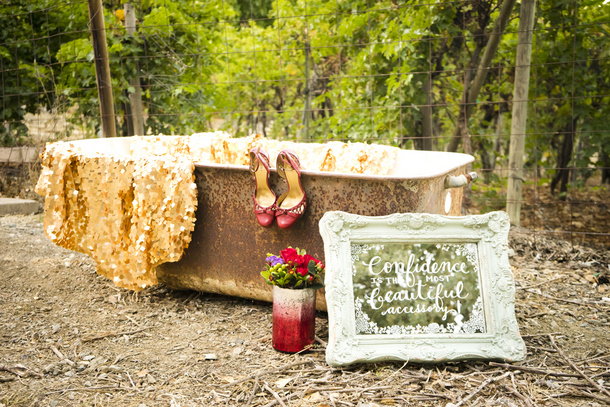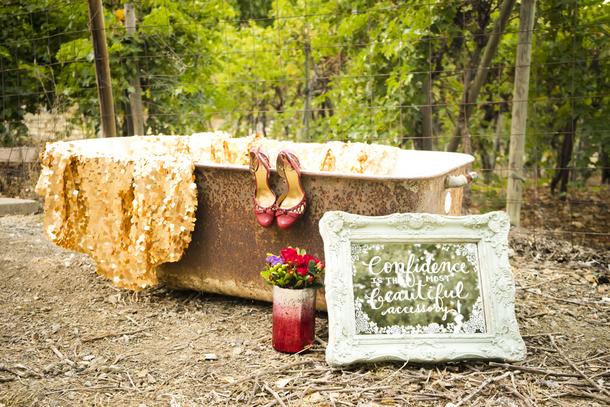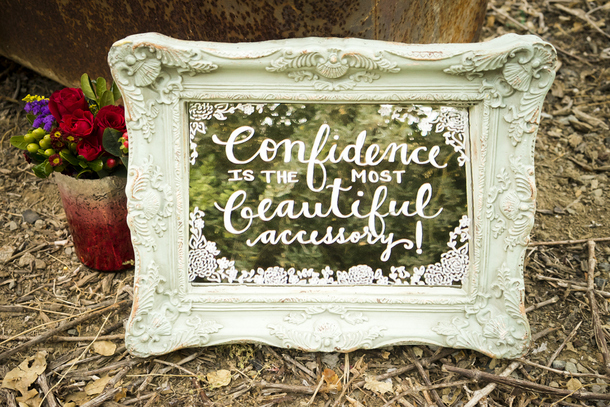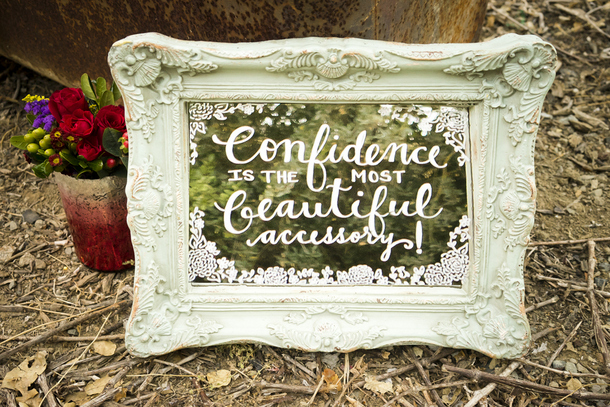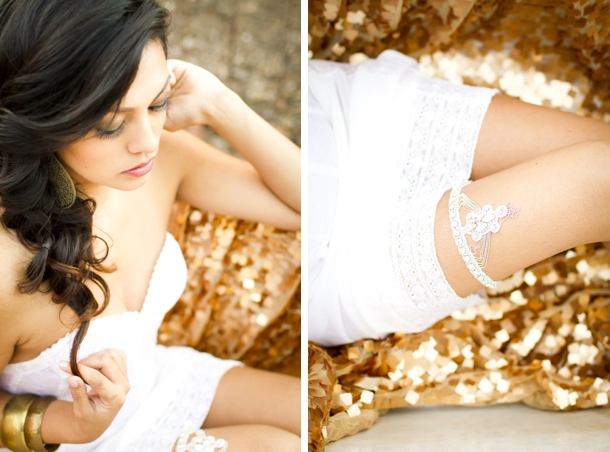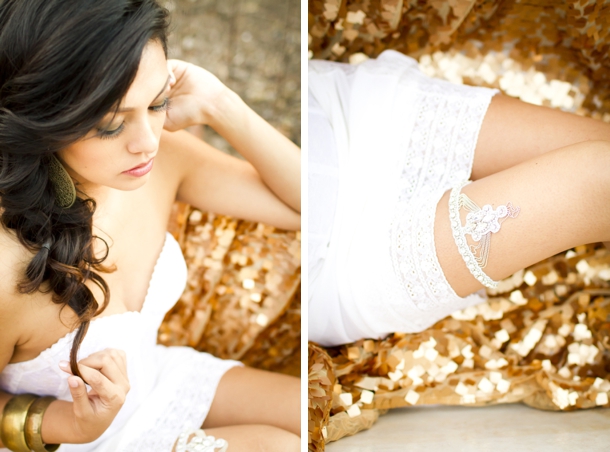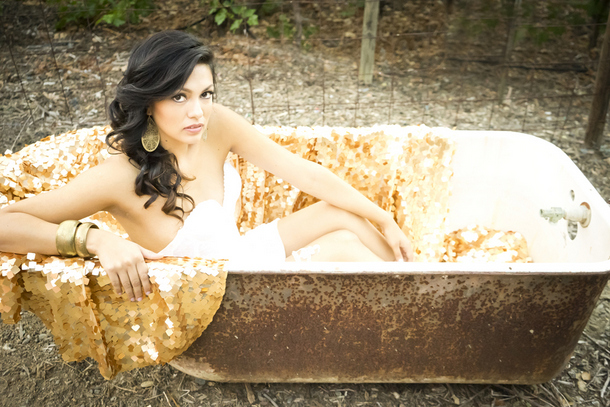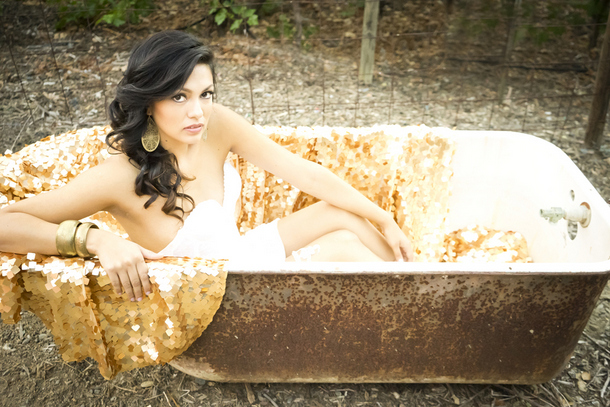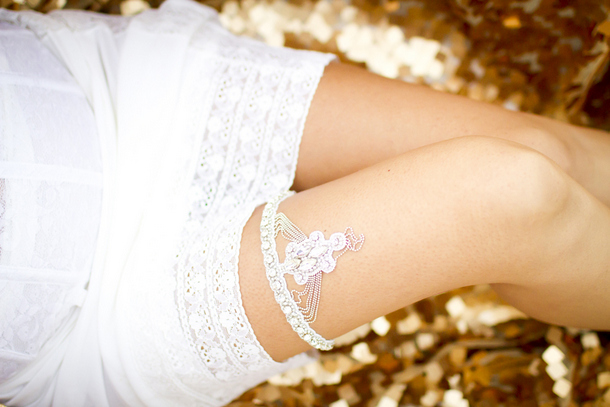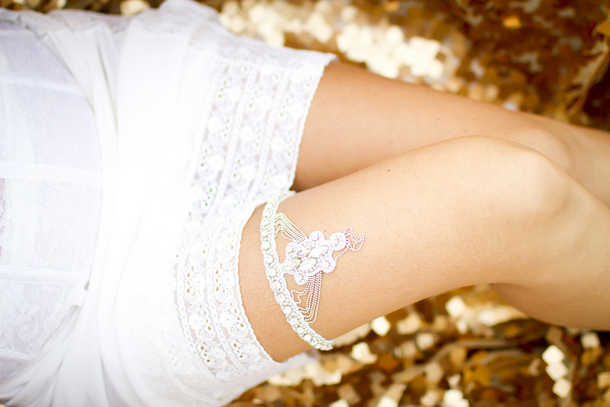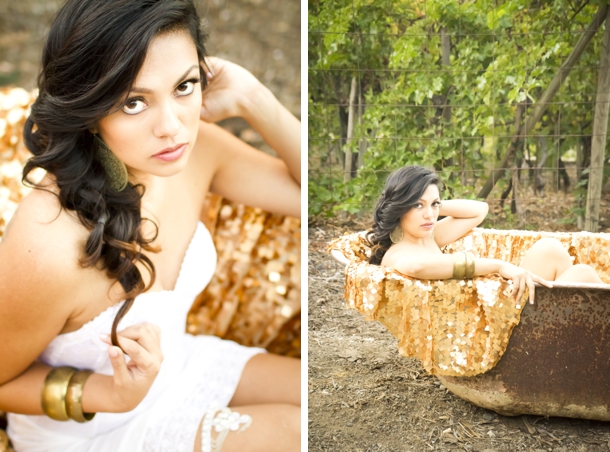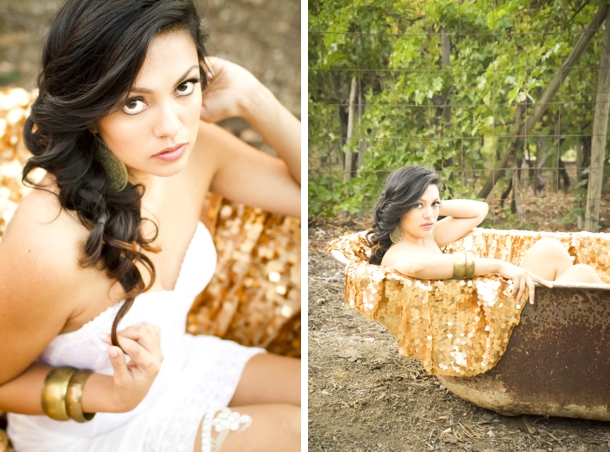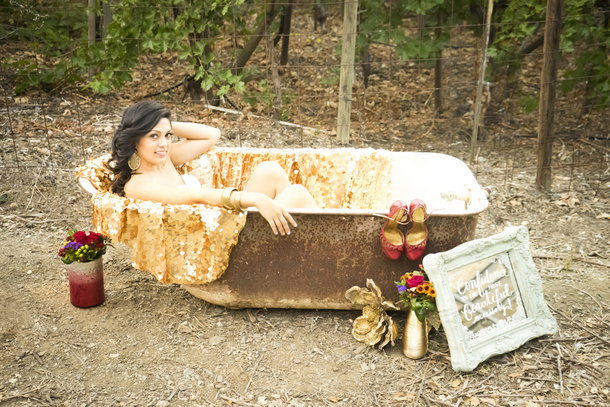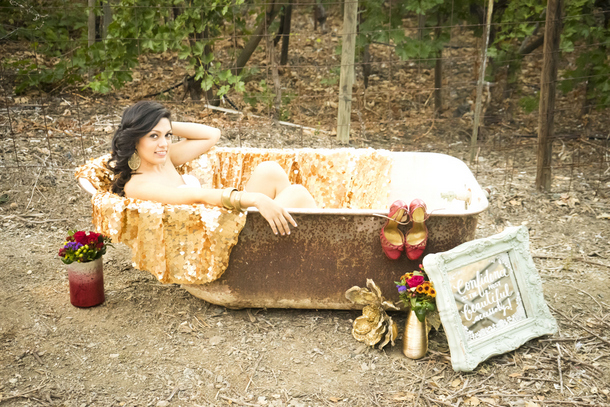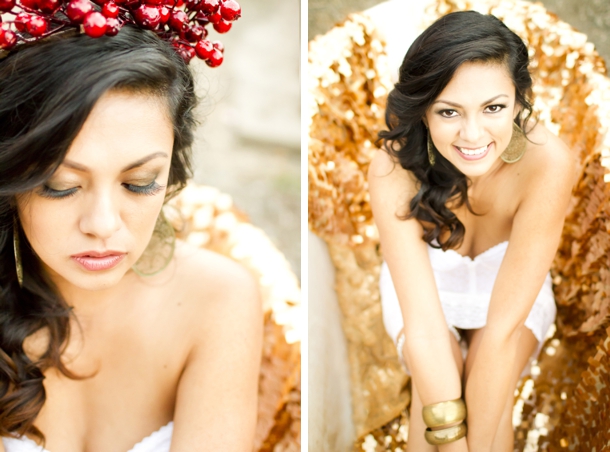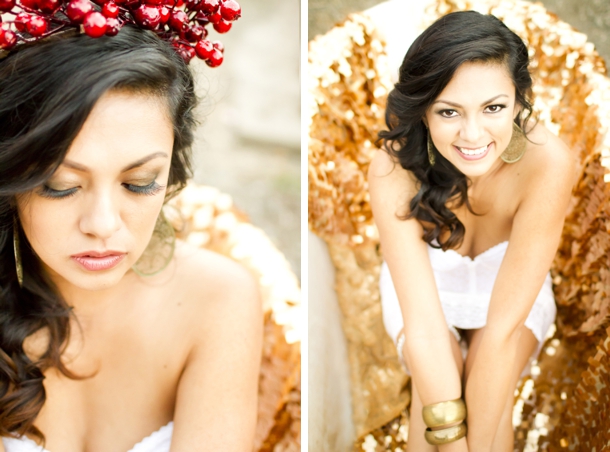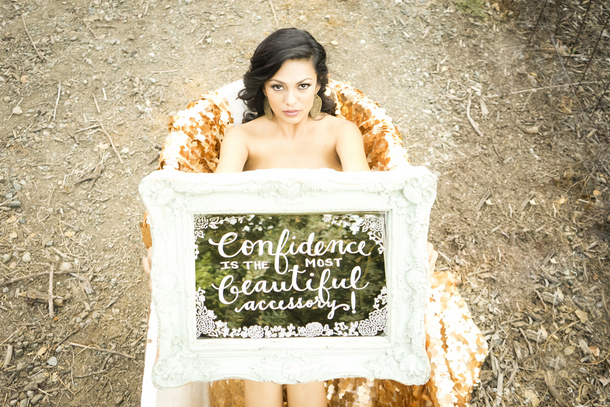 Be sure to check out the video!
[vimeo 109144674 w=610]
SERVICE PROVIDERS
Photography, location & model scouting, wardrobe styling and concept creation: Angie Capri of Angie Capri Photography | Hair & Makeup: Annie Lam of The Makeupmovement | Behind the scenes video: Christian Hernandez of Different Cloud Imagery | Design, prop sourcing and stylist: Jeanette Quintero of Candy Crush Events | Desserts: Adri of Maskipops by Adri | Calligraphy: Ryanne Steele of Steele My Heart | Table linens: Candy Crush Shop | Garter: La Gartier | Jewellery: Romanoff Designs | Location: Gerlach Ranch, Martinez CA | Model: Cessy
This shoot first appeared on Burnett's Boards