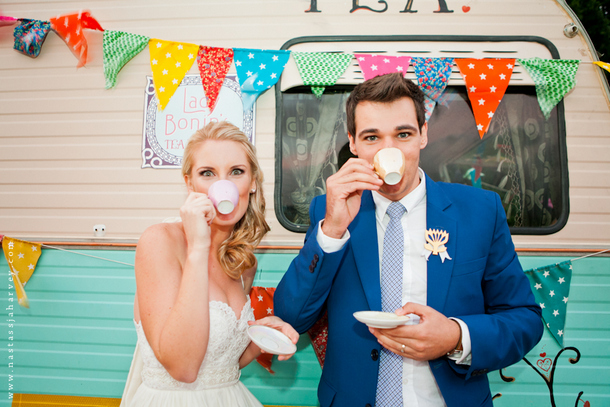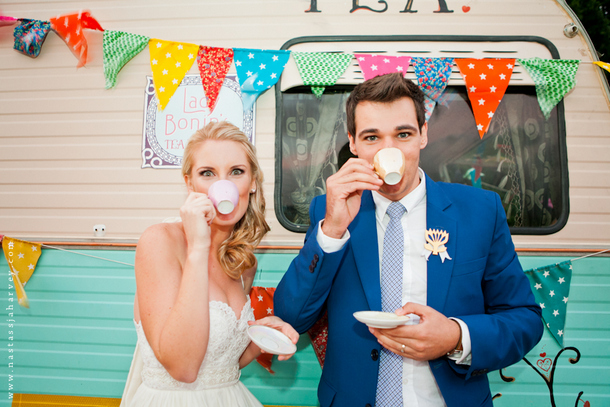 Image: Nastassja Harvey

For those of you lovely brides planning a whimsical wedding in an enchanted forest or field of wildflowers (which may very well not have catering facilities), the great advantage of hiring a food truck is that they come armed with their own food prepping facilities and are ready to serve! Fast, convenient and tasty. What better combination can you get? And the even bigger plus is that most of them are also just oh-so-aesthetically-pleasing. Have a peek at some of our Top 10 local food trucks. We love that our selection of mobile kitchens are willing to serve a wide variety of palates and tastebuds. From organic and 'rawsome' to some sugary goodness, all your foodie dreams for your wedding can come true. Why not choose a few?!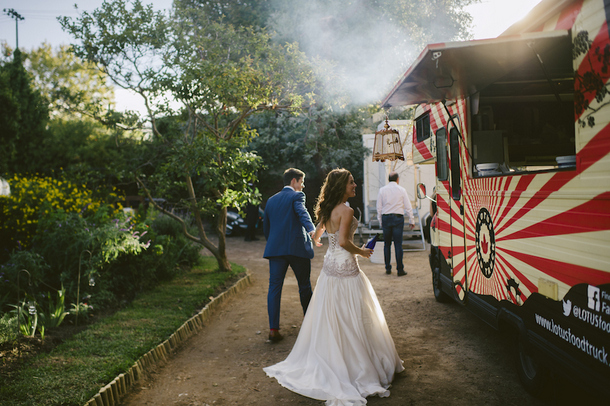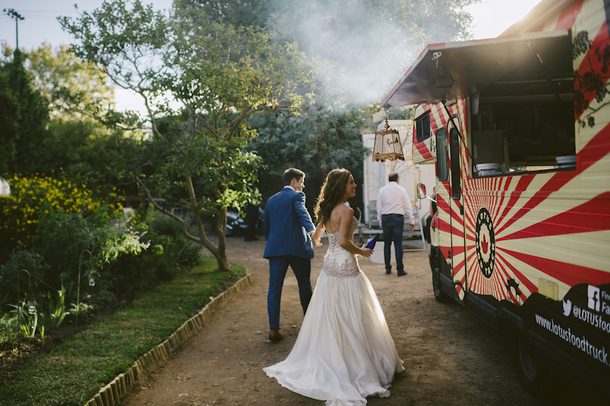 Image: Jules Morgan via I do I do I do

1. Lotus Food Truck
A regular at the Vineyard Oval Night market and just as happy to be, as they say on their FB page: "Where ever u want us to be", these guys serve up fragrant and flavourful Asian street food-inspired dishes such as marinated calamari salads, Thai prawn salads, Asian noodles and their famous ribs.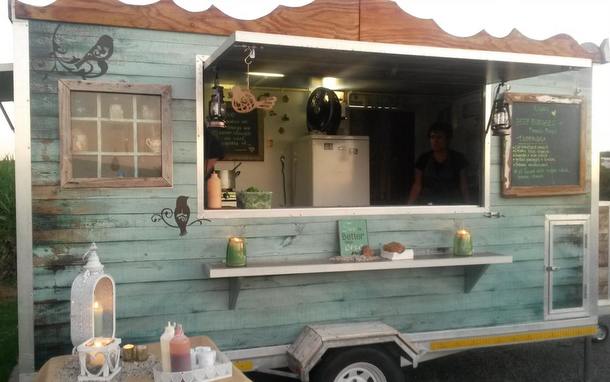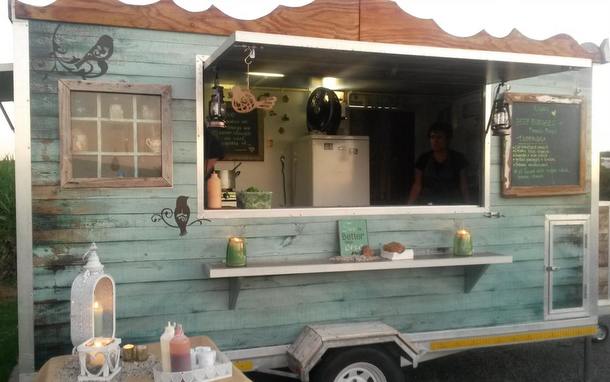 2. Mon Amis – French Afrik Food Truck
Mon Ami first caught my eye for purely aesthetic reasons (love their shabby chic style), but turns out they make great food too! Here you will find artful salad cups with your choice of topping, prego steak rolls, quesadillas, wraps, seared tuna steaks and of course the classic burger.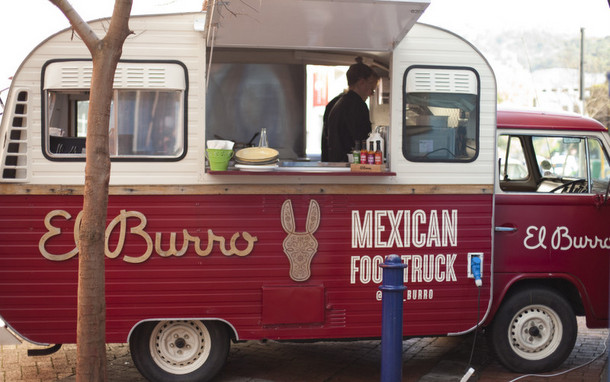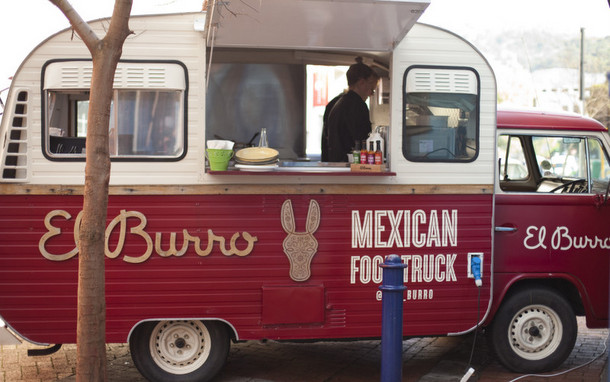 3. El Burro
Mexican on the move! Tacos, quesadillas, nachos – you name it. Fresh and authentic.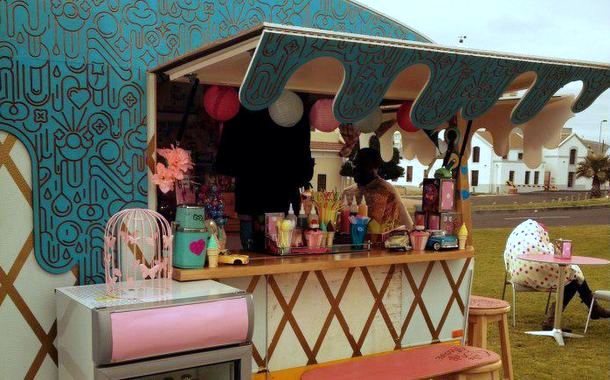 4. The Soft Machine
Ice Cream. Need I say more? Soft serve and sorbets made with the best quality and freshest natural ingredients.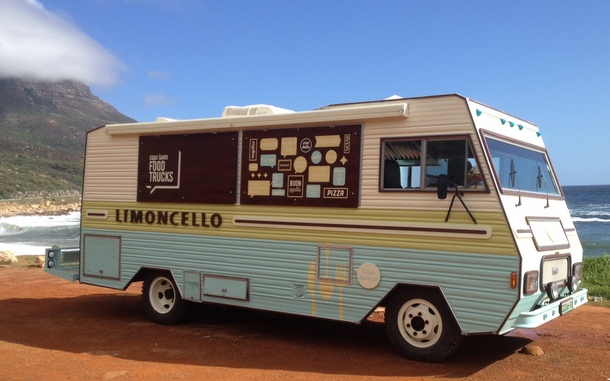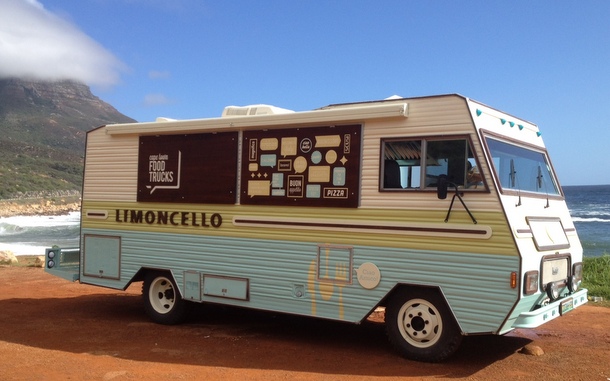 5. Limoncello
I was lucky enough to sample some of Chef Luca's delicious food when Limoncello was still an "old-school" restaurant, and was glad to hear that it hadn't closed, just moved! You can find the Limoncello food truck frequenting Oudekraal beach and hanging around various trendy events in the CBD, like First Thursdays. Grab a calzone or sample some of the many other Nepalese delicacies on offer. Tweet them to find out their latest location.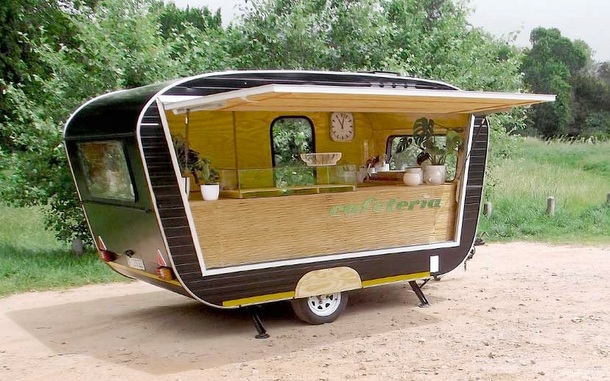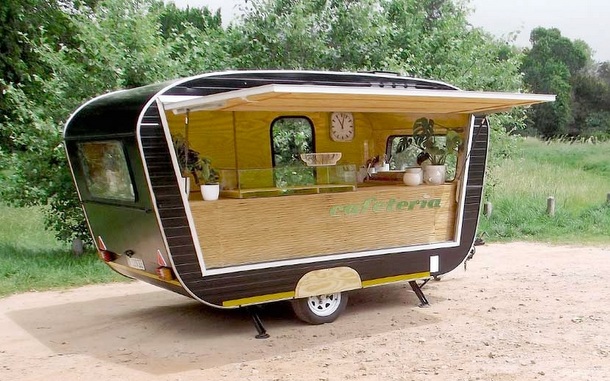 6. Cafeteria
A regular at the Neighbour Goods Market on Saturday mornings, you can have your pick of wholesome comfort foods at Cafeteria. Try the pan-fried banana bread served with double thick Greek yoghurt, fresh berries and cinnamon sugar or for something savoury, their slow roasted leg of lamb, mmm…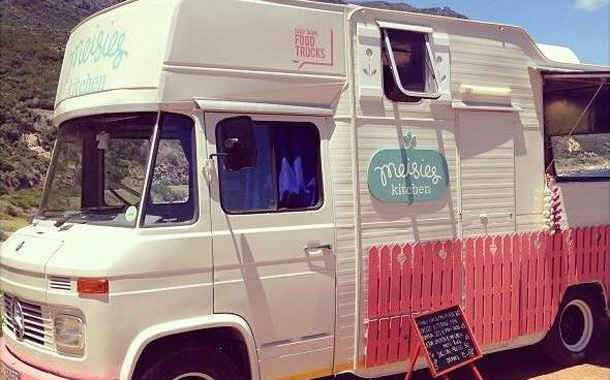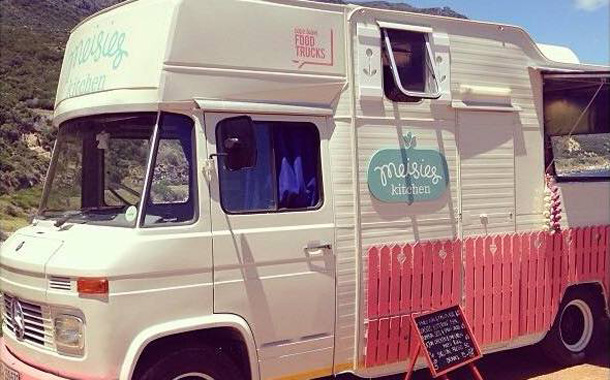 7. Meisies Kitchen
A popular choice for weddings – which is evident when looking at this cute-as-a-button food truck, these gals serve up "simple and innovative, fresh home-cooked meals served with a smile!" They offer breakfasts, pastas, salads, prego rolls, sandwiches, pitas and wraps or whatever your heart desires for private functions.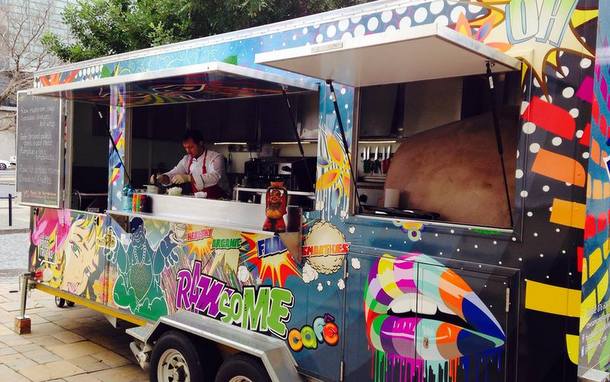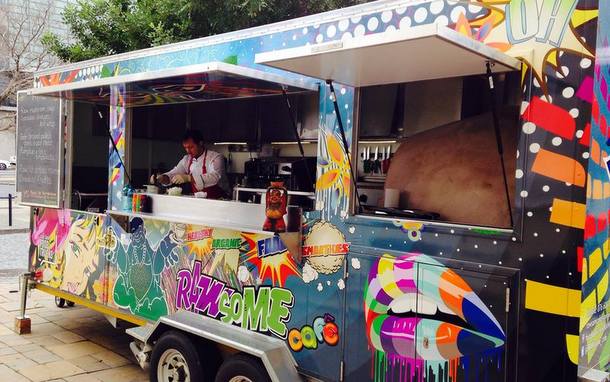 8. RAWsome Cafe
The healthier version of traditional street food, but with plenty of spunk – just check out their trailer! RAWsome uses biodegradable cups, containers and cutlery and also makes use of local ingredients as far as possible. Great food from people that care about our environment too.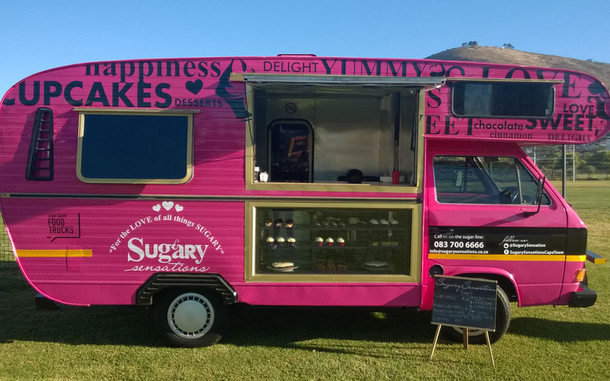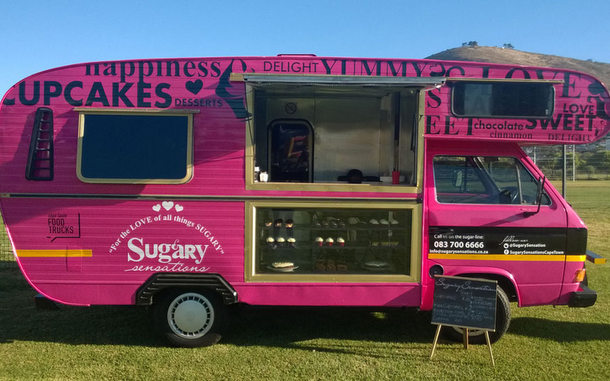 9. Sugary Sensations
With offerings like Banana & Nutella waffle sticks, Caramel & Chocolate Whoopie Pies, and Crepe Cakes smothered in chocolate sauce, you will be in a sugar coma of utter joy. For those of you out there with a serious sweet tooth, this food truck is just for you!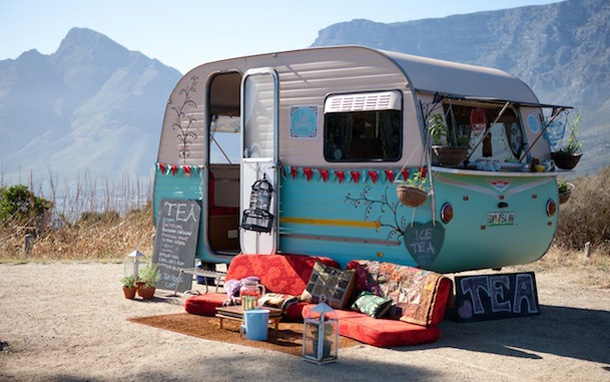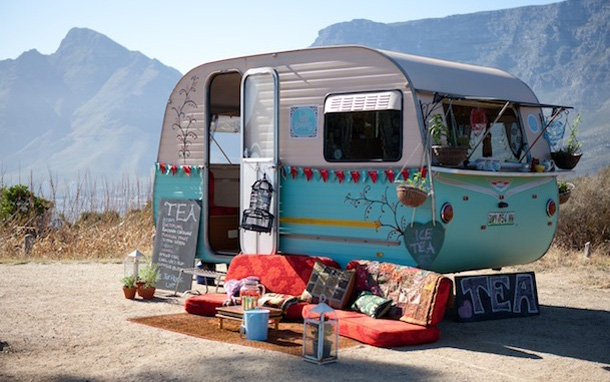 10. Lady Bonin's Tea Parlour
To satisfy your inner gypsy, pay a visit to Lady Bonin's Mobile Tea room. Sample teas from all over the world inside this charming caravan. Black, White, Oolong, Green, Yellow and Puerh, hot or iced, whichever way you choose to enjoy this drink, make sure to savour it.