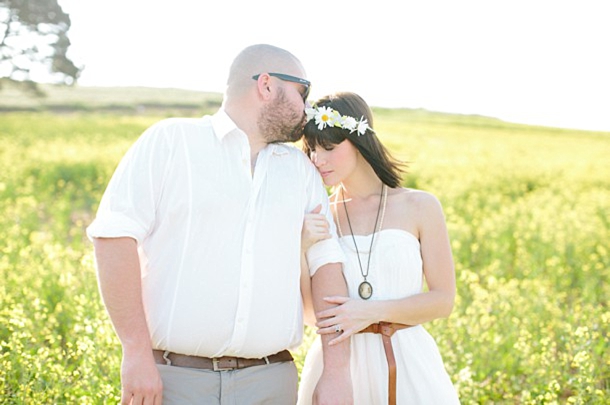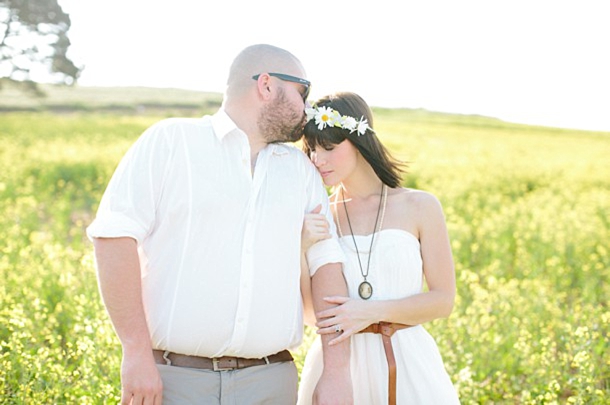 It isn't every day that I get a couple making a return appearance on SouthBound Bride. Sometimes I hear news of babies and travel adventures from your photographers, sometimes you brides become fellow bloggers or industry pros, and I imagine one day I'll bump into one of you on the street somewhere (although I probably won't say hello, since you'll have no idea who I am!). But today I get to welcome back one of my first couples in a styled photo session, which is actually very exciting. As soon as stylist Tamalin Braun sent over this stunning 'loveshoot' (like a cros between an inspiration shoot and a couple shoot – so cute!) I recognised Lauren and Riaan from their wedding (back when we were Cap Classique) – after all, it wasn't easy to forget their breathtaking wedding pictures in the apple orchards. It's so special to see them – two years on – still as in love as ever. The theme of the day was 'I wrote a letter to my love…' and I absolutely love the dreamy, slightly boho images shot in a canola field with Lauren and Riaan playing model. Aren't they beautiful? Photographer Tiffany B. is the rockstar behind the camera, and I just love how she's captured all the little bits and interactions, not to mention that delicious light. Thanks so much for sharing Tam and Tiffany!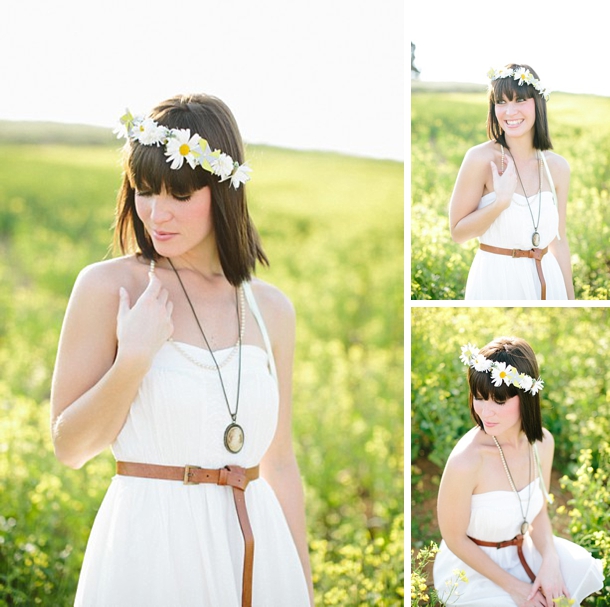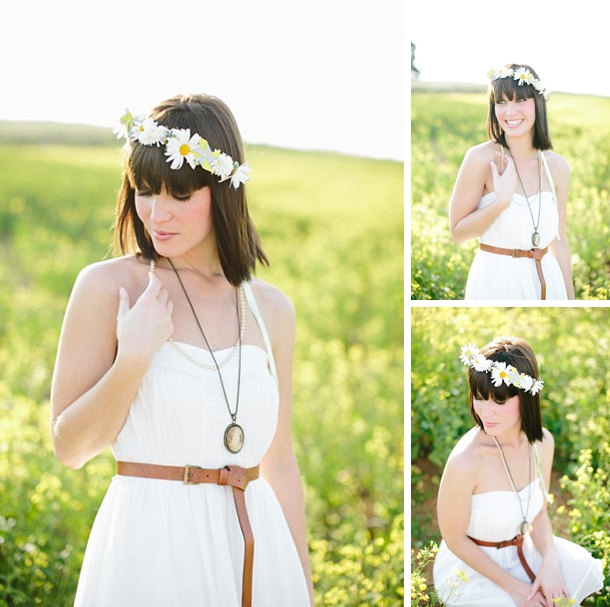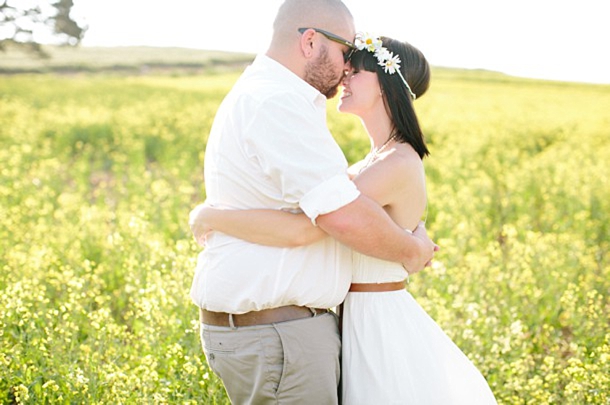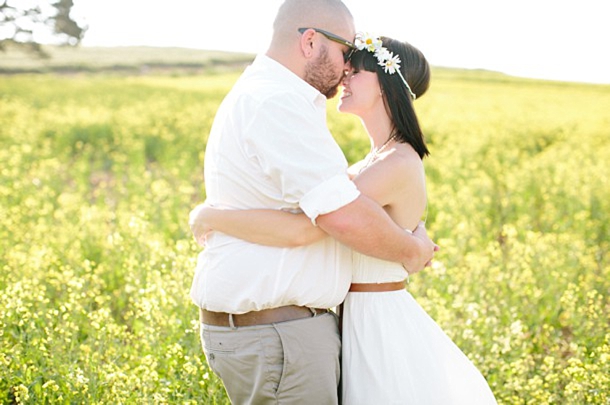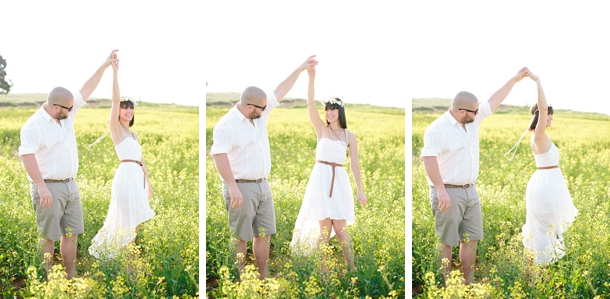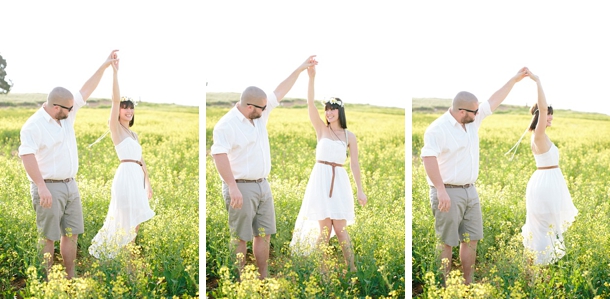 Tamalin sent over some background info:
Lauren and Riaan share an epic love. They are real life highschool sweethearts (story of how they met and started dating below) they have been dating for ten years and married for two and a half (see wedding pics and read about their wedding here). The first thing you will notice if you spend time with Lauren and Riaan is that they are beautiful opposites of one another and complement and balance eachother wonderfully – Riaan is a bit rough around the edges (in an awesome manly way), sporty, friendly and a bit of a daredevil; Lauren is the epitome of elegance, a real lady, quiet, manicured and reserved. What better way to document their love story than through a love letter-themed loveshoot. Love letters are classic and romantic and we loved the idea of styling a shoot around love letter-themed details – a grown up version of high school note passing. We used a combination of songs, poems and quotes that were special to Lauren and Riaan (look out for the lyrics from Jason Mraz 'I'm Yours' in the frames, special songs on the scrabble board and a poem or two in the typewriter!).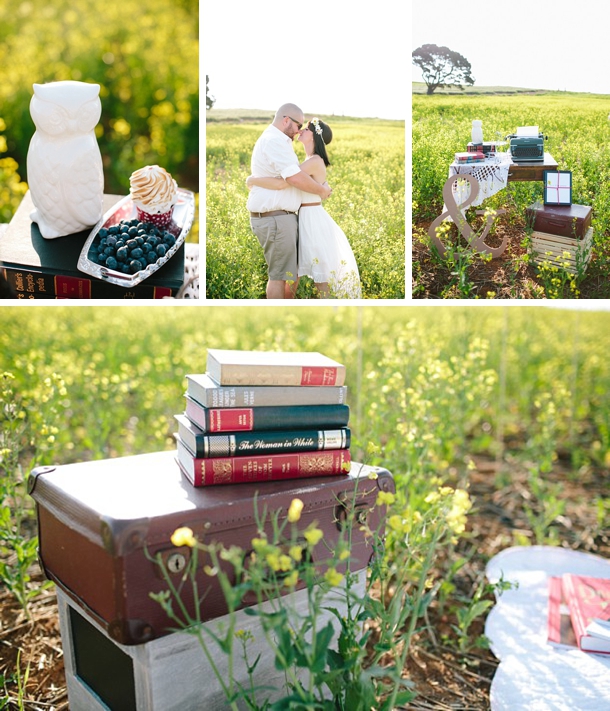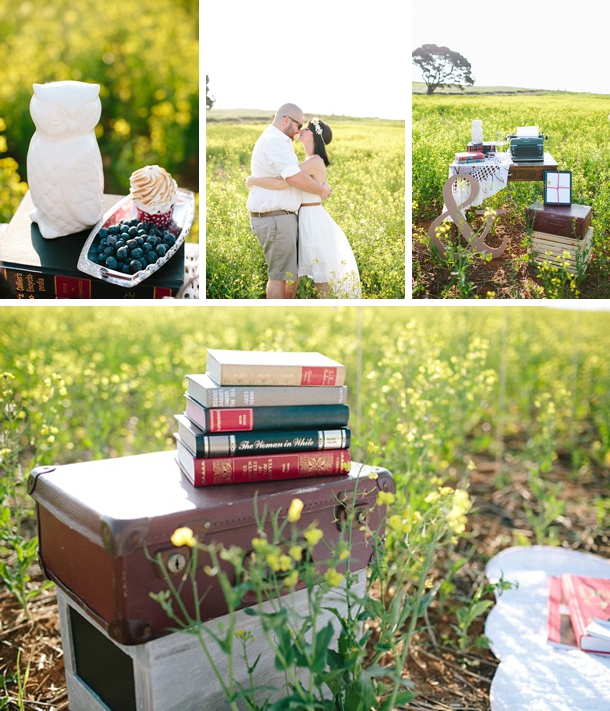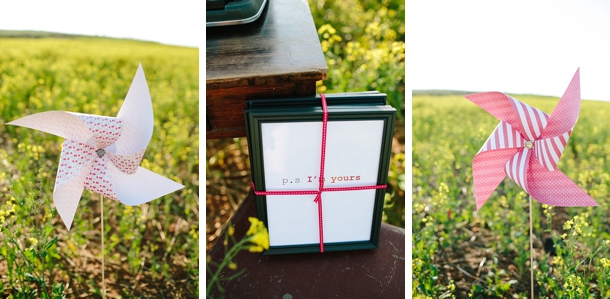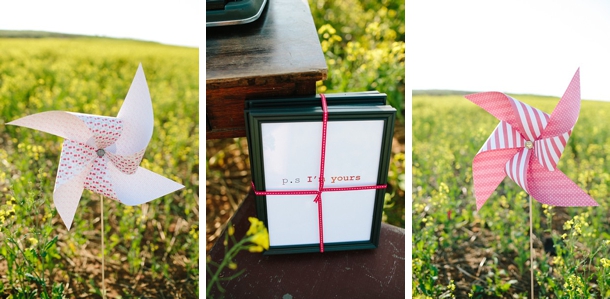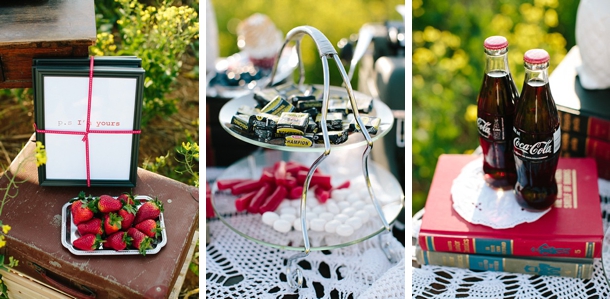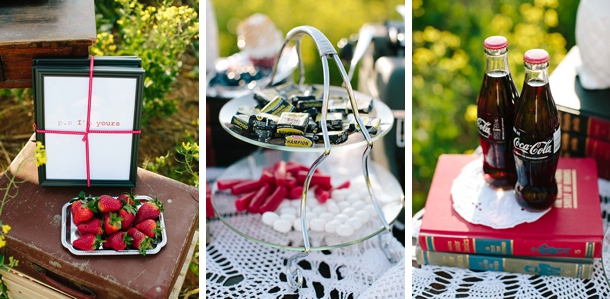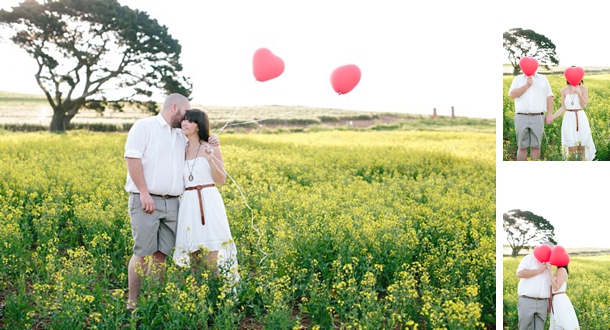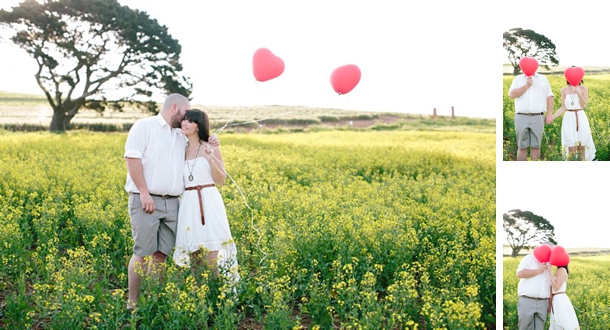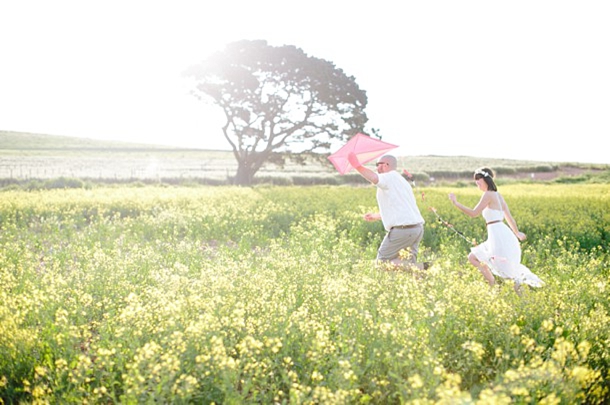 Tiffany is an incredibly talented photographer with a passion for photographing couples in love. Tiffany had the great idea of doing a shoot in a canola field and Lauren and Riaan (who have dreamed of a loveshoot in a canola field for a while) had just celebrated ten years of dating – a perfect opportunity to capture a piece of their incredible lovestory.
Because the canola is such a warm and happy yellow we decided to keep other colours to a minimum and chose to incorporate greys, black and a pop of red here and there – we didn't want the look to be overpowering and the focus was the romance between Lauren and Riaan and the warmth of the beautiful field of yellow canola. Even though this was a styled shoot, we didn't want to lose the personality of the couple to loud details and decor and tried to keep decor simple or specific to Lauren and Riaan (Lauren loves licorice and Riaan is a big Norman Collins fan – so we included licorice in the picnic arrangement and asked La and Riaan to bring their Sailor Jerry book for some sweet reading shots).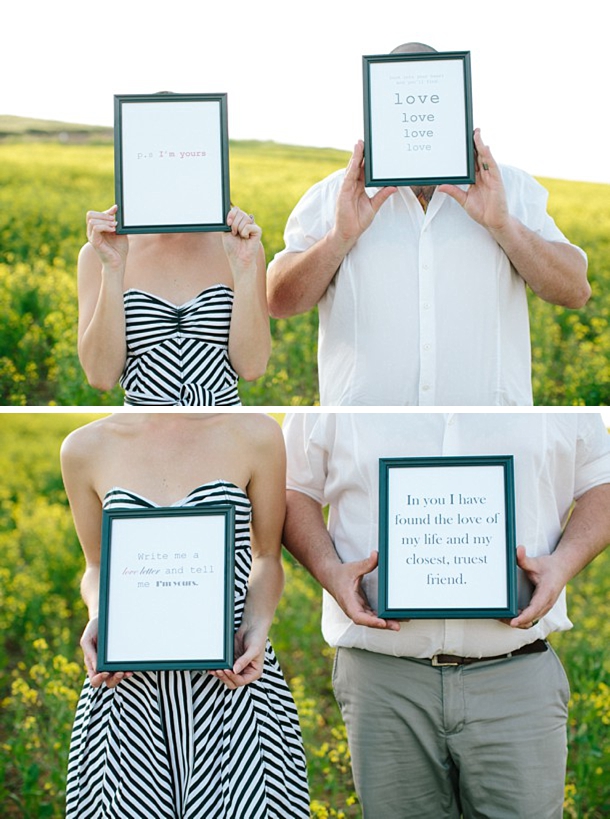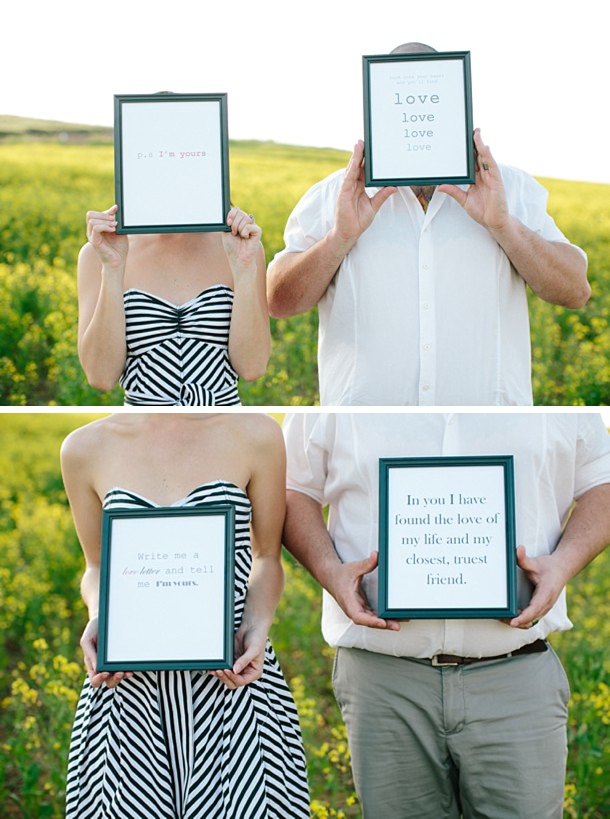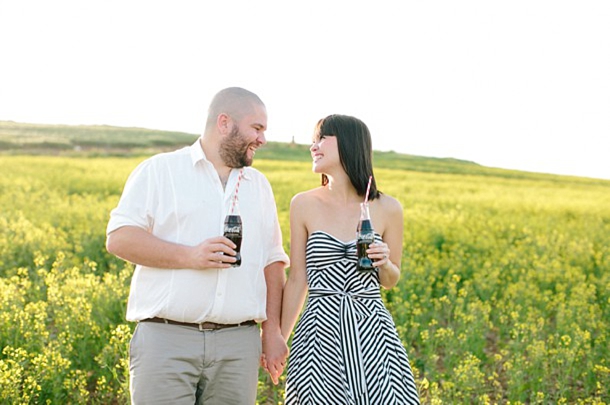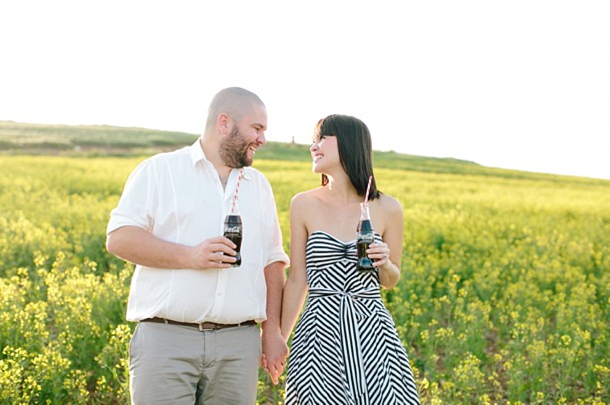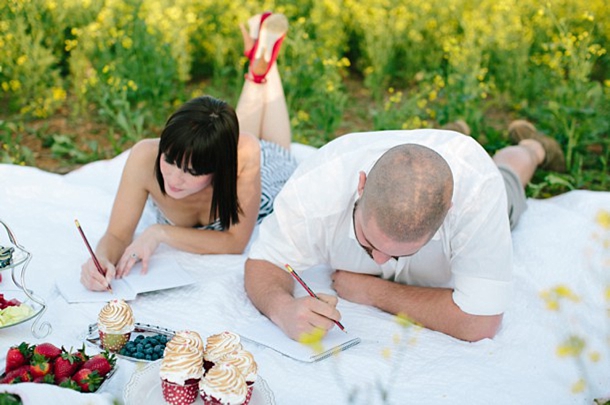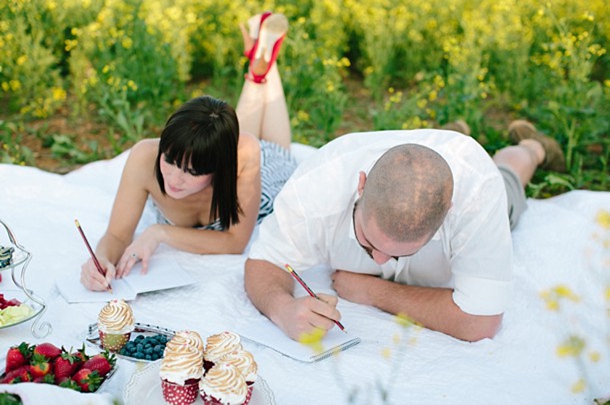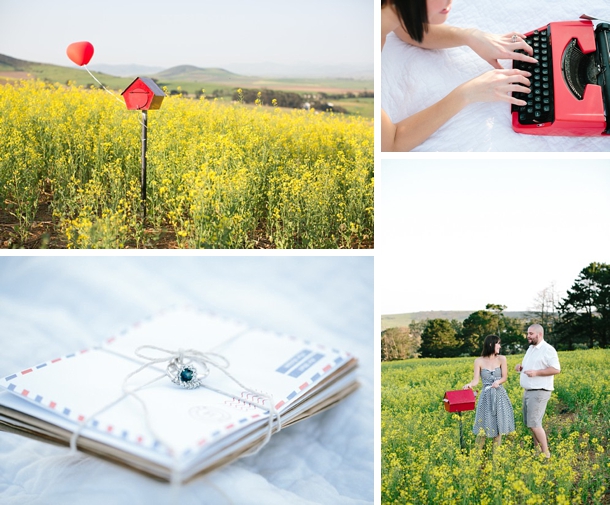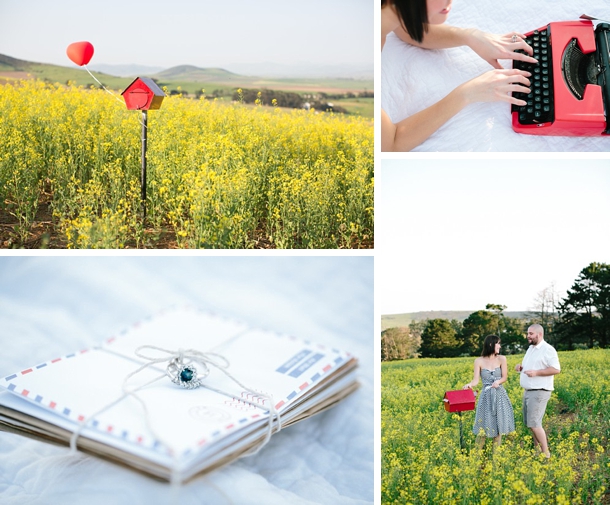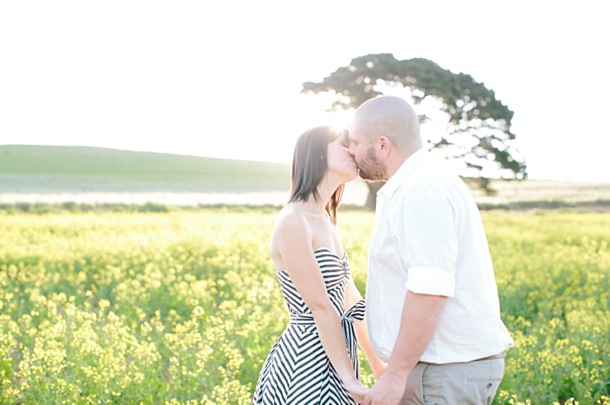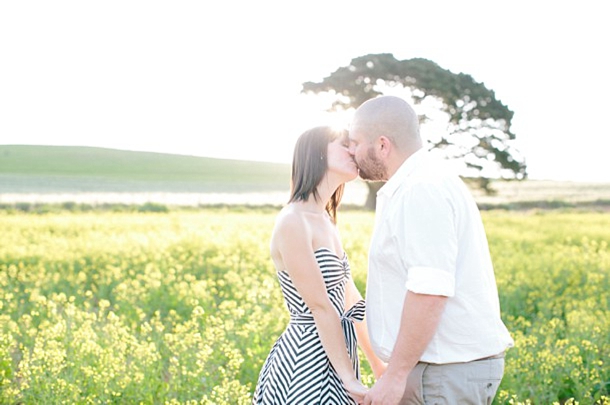 Lauren's story of how they met:
Riaan and I met in high school when I was 16 and he was 17! We spoke for the first time on the school field during break. I was quite nervous while speaking with him as I had noticed him around but was always too shy to speak to him as he was older than me and quite popular. Riaan offered me a sweet, and as I started chewing it, he made me laugh and I accidentally (but very elegantly… ;) ) spat on his shoe. To this day, I have never lived it down. ;) The day after, Riaan asked me to a formal dinner date at a friend's house. The date was a success! The next morning Riaan asked me out more formally… I said yes, and it was the best decision that I have ever made. :)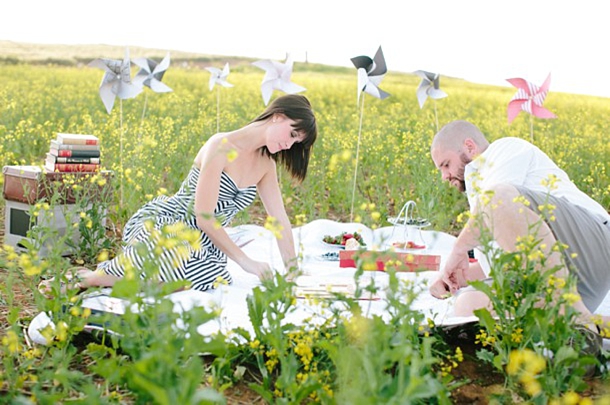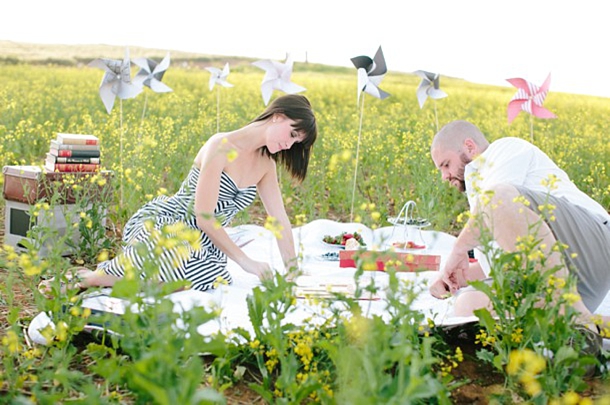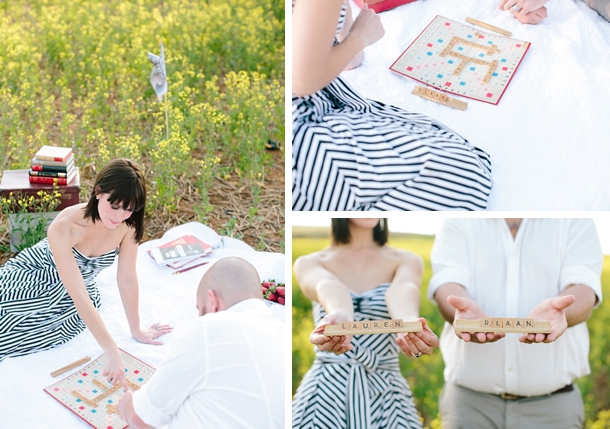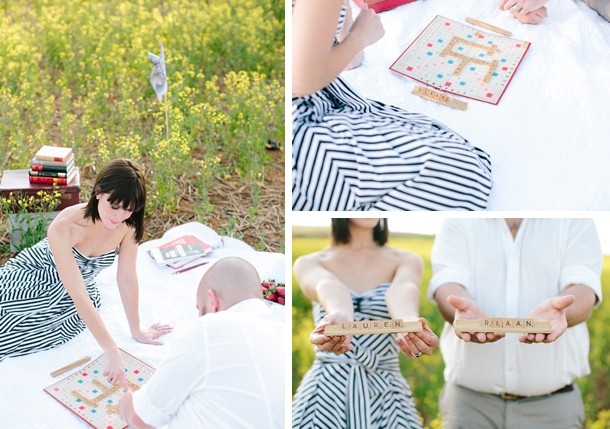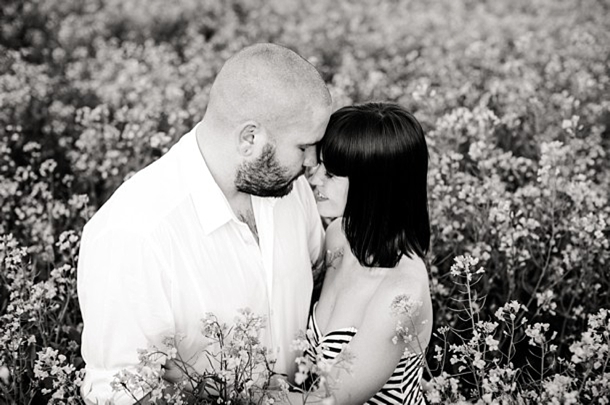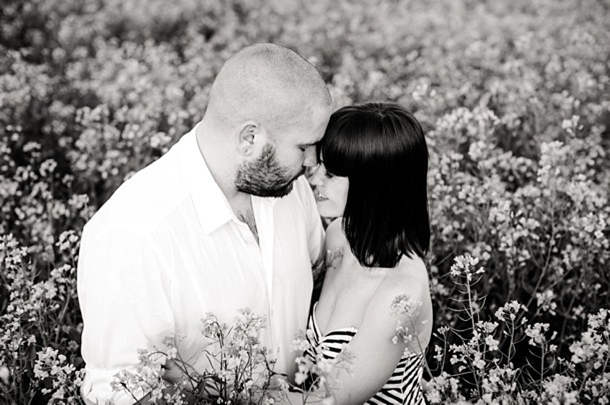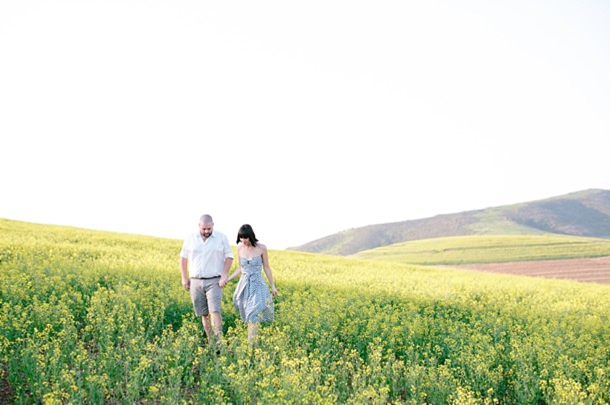 SERVICE PROVIDERS
Photography: Tiffany B. Photographer | Styling: Tamalin Braun | Red velvet cupcakes: The Velvet Cake Co. | Props & decor items: Stylist and couple's own