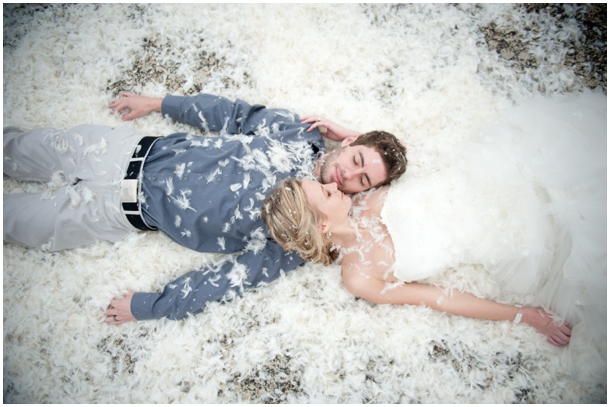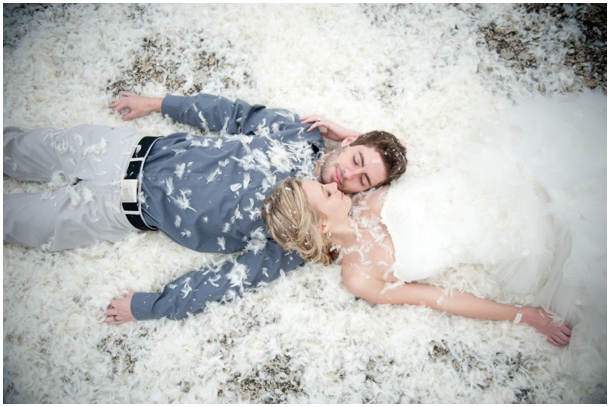 Afternoon, lovelies! I have SUCH a fab couple shoot to share with you this afternoon, I absolutely love it! Shireen Louw sent over this couple shoot for Charl and Charlotte who decided to have a shoot in their wedding attire on their one year anniversary. They took photos at the beach and in the hotel where they got married, but the fun really got started when a pillow fight broke out! I love how this shoot brings out the fun side of the couple, but the floating feathers also look completely romantic and beautiful! Thanks so much for sharing Shireen!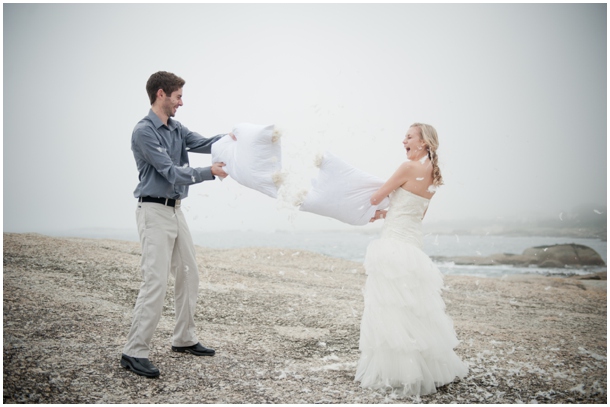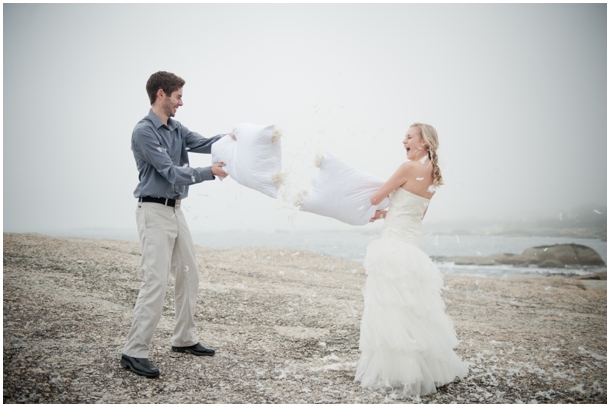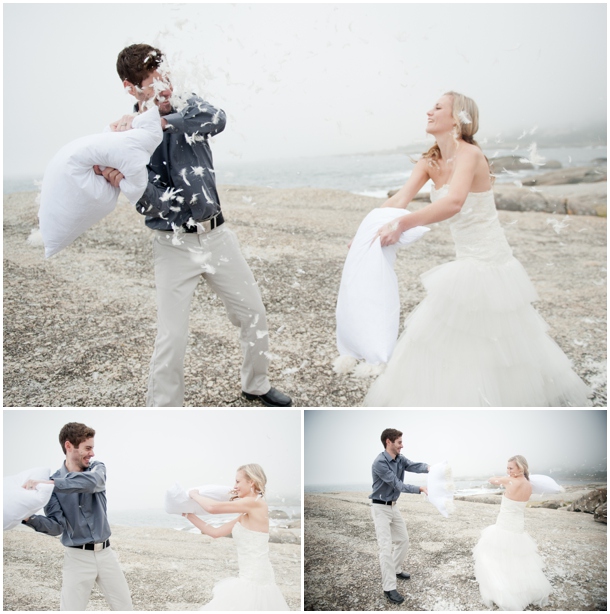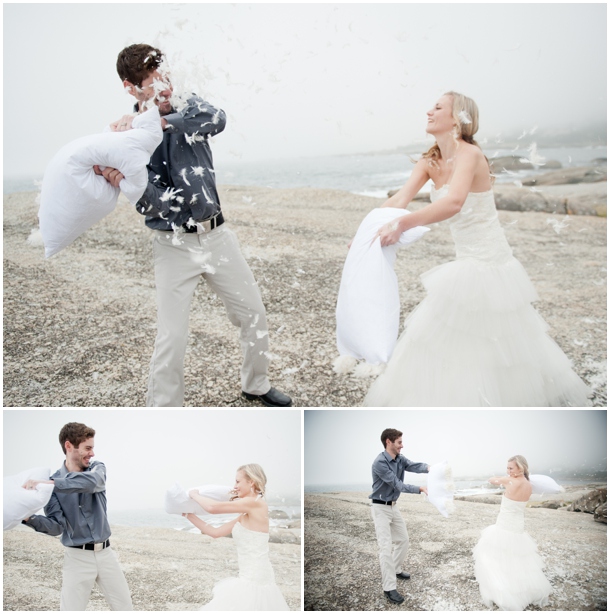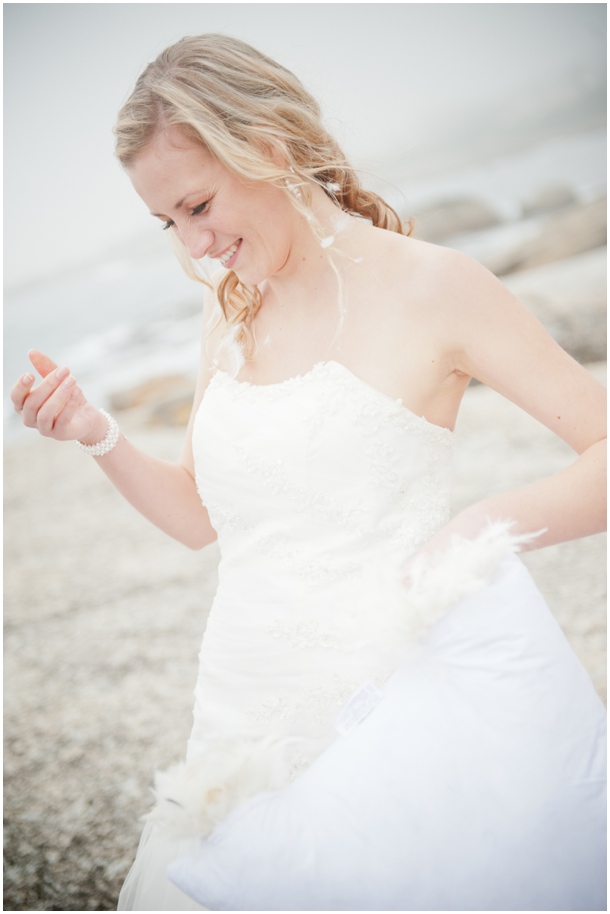 Here's what our photographer had to say about the shoot:
Charl and Charlotte tied the knot in May 2012 at the One & Only Hotel, at the V&A Waterfront. Fast forward one year later, and Charlotte wanted to do an anniversary/couple shoot to celebrate their one year anniversary. I suggested we go back to the hotel just for a few snaps, as well as take to the beach to have a fun photo session. Fun we definitely had with the photo shoot turning into a full blown pillow fight!
These two are gorgeous and it really was a pleasure to photograph the two of them.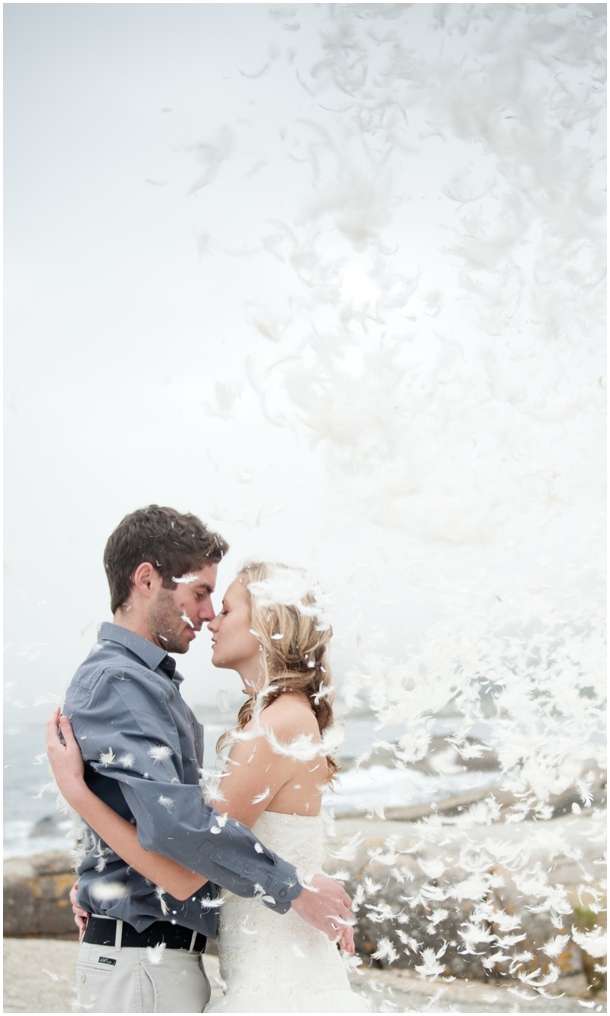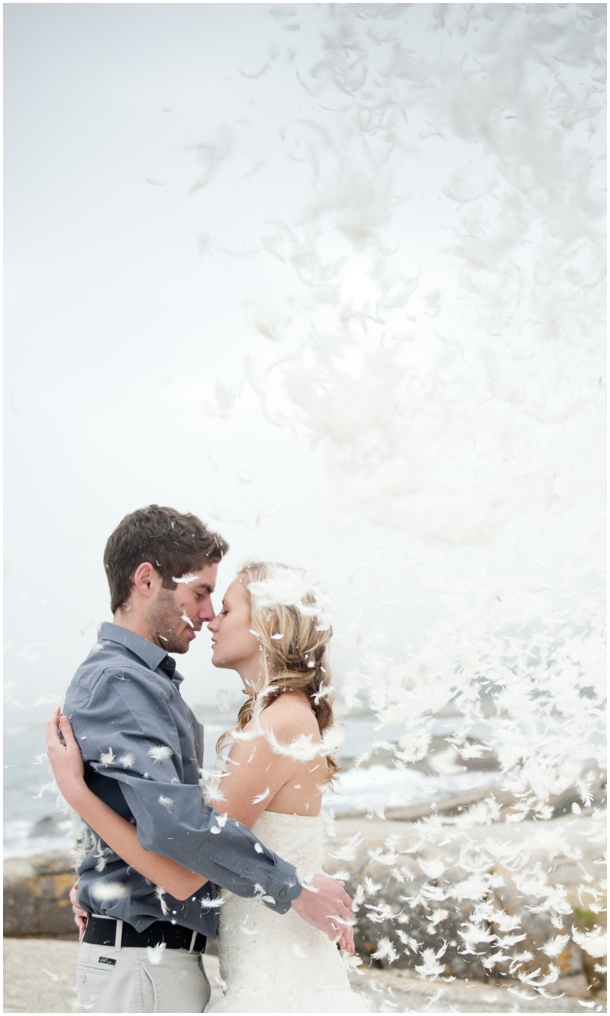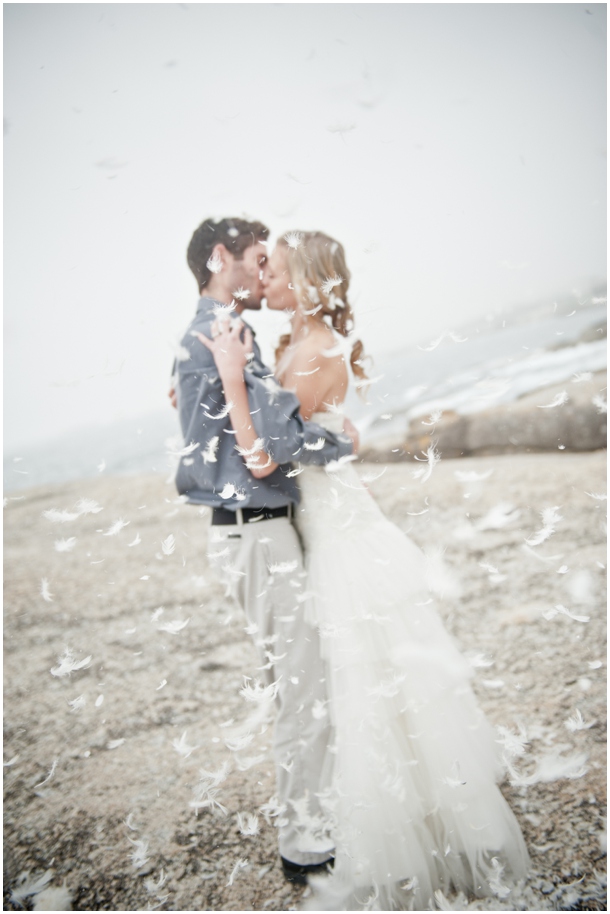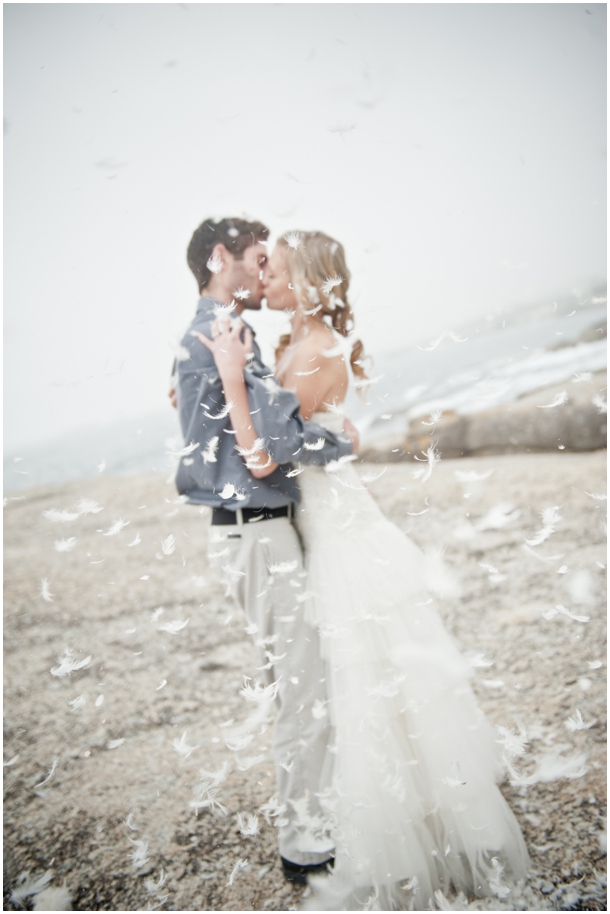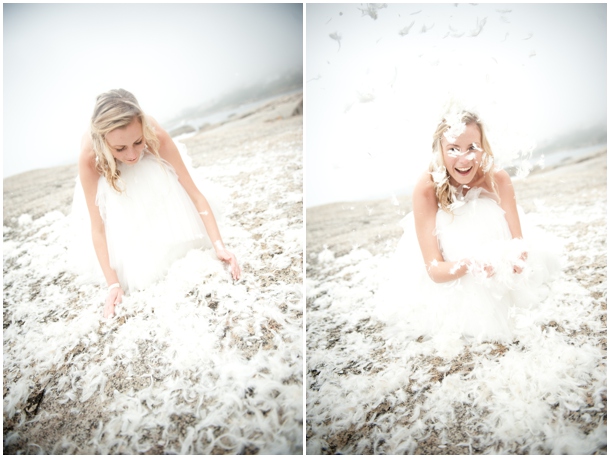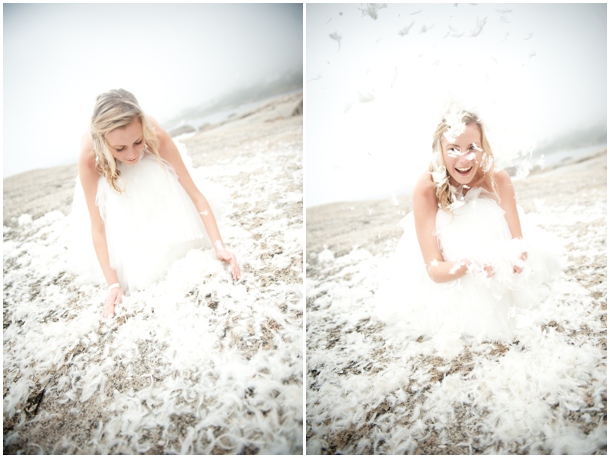 You can see the other images from this couple shoot on Shireen's blog.