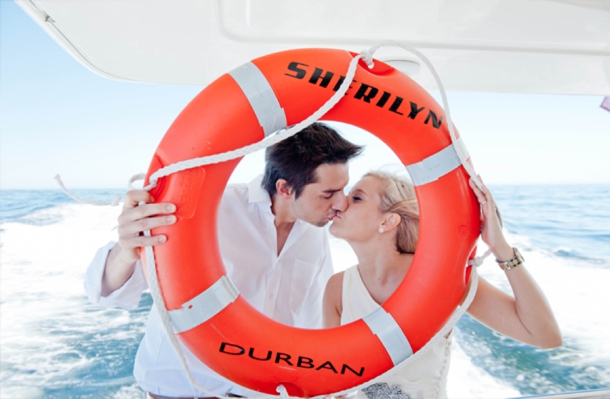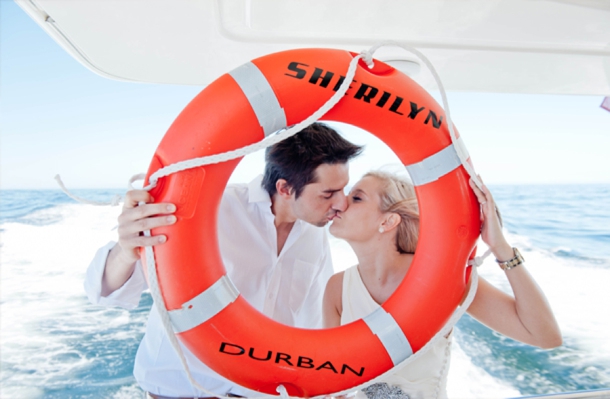 Some questions are hard. What's the meaning of life? Where is Lord Lucan? When Miranda and Steve got married on Sex and the City, did their son become Brady Brady? But when photographer Shireen Louw asked me if I'd like to feature a gorgeous couple out on a yacht with incredible views of Cape Town and a Vera Wang dress, it might have been the easiest question I've ever answered. Hells yes. So here it is. Drop whatever you're doing, and enjoy the abundant loveliness.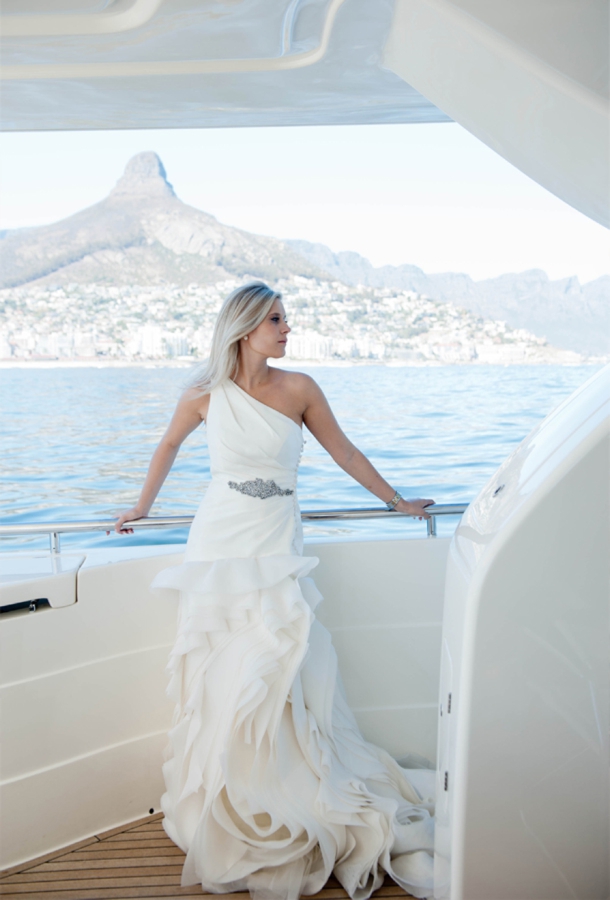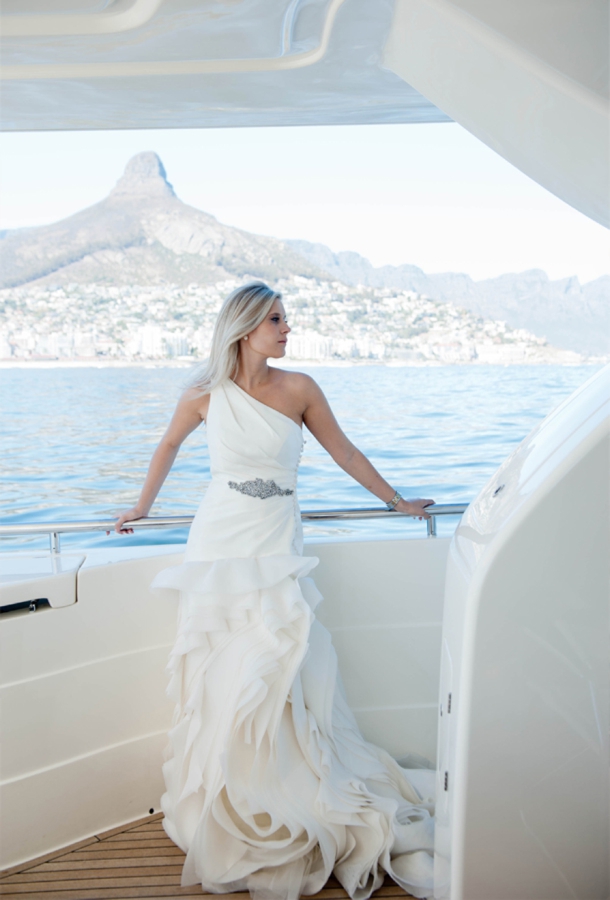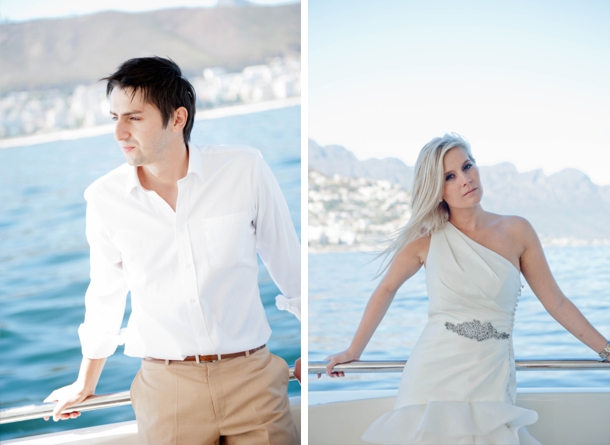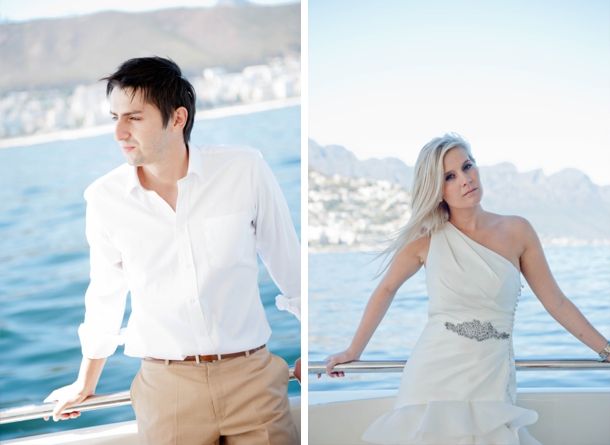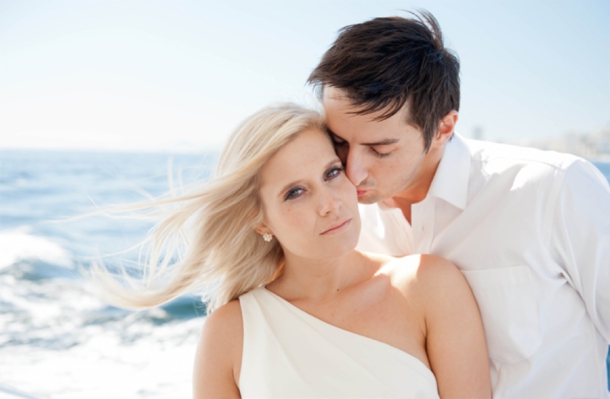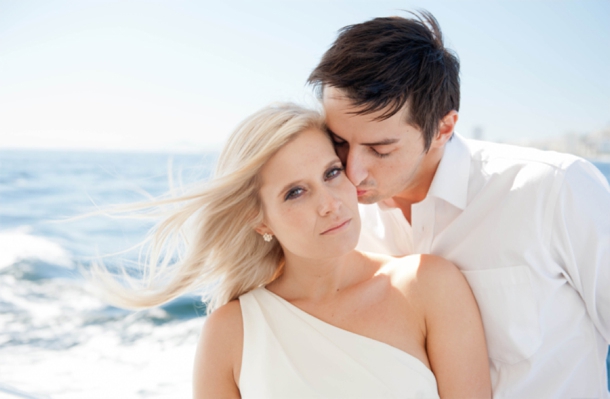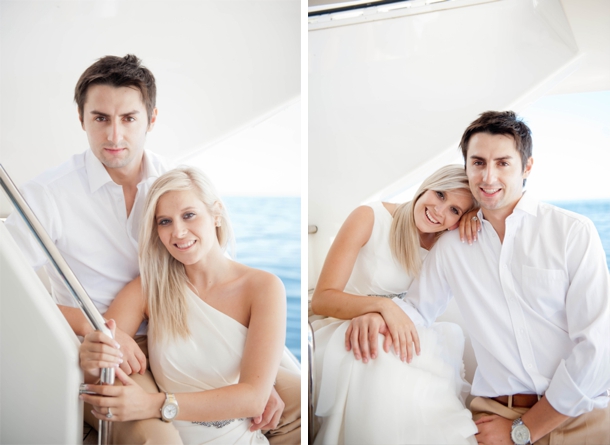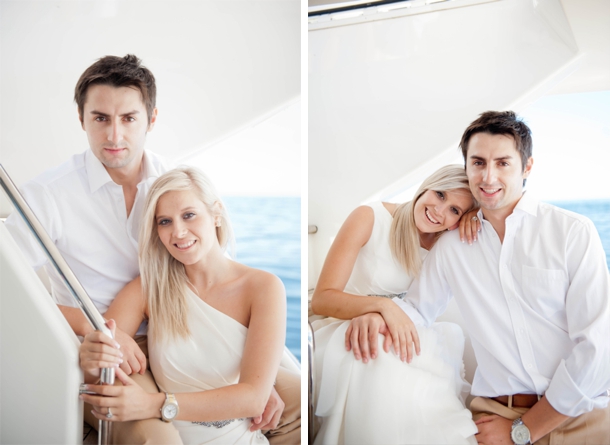 And, because we like a bit of romance to go along with our eye candy, here's the story behind this awesome rock the frock from Shireen:
Gerhard and Nadia shared their school and university years together and after six years together, while in Cape Town, Gerhard told Nadia that they were
going for a helicopter trip over Cape Town just to see the Cape at its best. As they were flying over Camps Bay, he proposed to her over the headphones and of course she said yes! ;-)
Their wedding day was vintage-inspired with pearls, lace, orchids, a vintage mustang and parasols, and to round it off she wore a beautiful Vera Wang dress (from the White Collection). The day after the wedding (they were planning to go to Australia the next week, so we had limited time) we went out on a beautiful private yacht, and took beautiful pictures of the two of them with the majestic Twelve Apostles as background for their after wedding session. As much as Gerhard and Nadia wanted memories of their wedding, they also wanted memories of Cape Town, so this photo shoot served as a beautiful (more relaxed) addition to their wedding album.