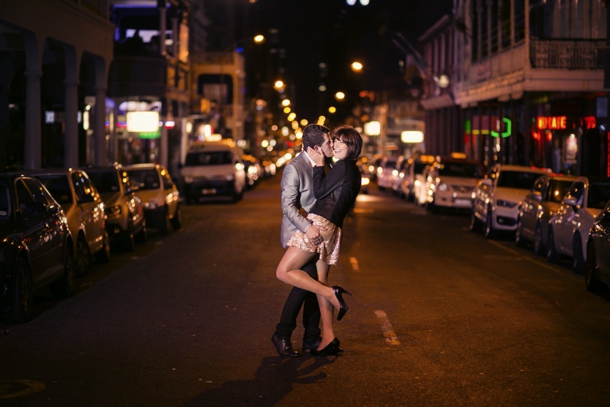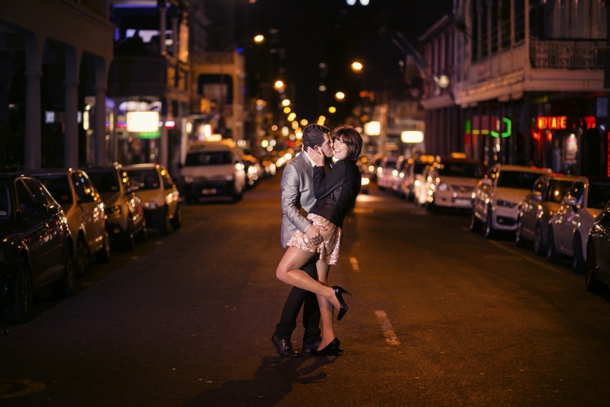 You guys, I have been DYING to share this engagement shoot with you! It has been burning up my Dropbox since before Christmas, waiting for the perfect moment to share its massive amounts of romance with the world, and today is the day. Now I know e-shoots aren't something all of you follow, but this one is just perfection. It's not only unique and fun, and photographed to perfection by the always-amazing Moira West, but what I love best about it is that it has a little story behind it. Charles & Liné didn't actually meet in a bar (read on for how they did meet, so cute), but because it was really love at first sight for them, they wanted to recreate that incredible moment when sparks flew. Butterflies! Be sure to read Charles' hilarious version of how this love story began – it culminated in an amazingly romantic proposal (a scavenger hunt that started where they had their first date, created the perfect day and night complete with spa treatments, a fancy dinner and a red convertible, and ended with a room full of roses, a sparkly ring, and a bride-to-be saying "A thousand times, yes!"). Thank you so much Liné and Charles for sharing!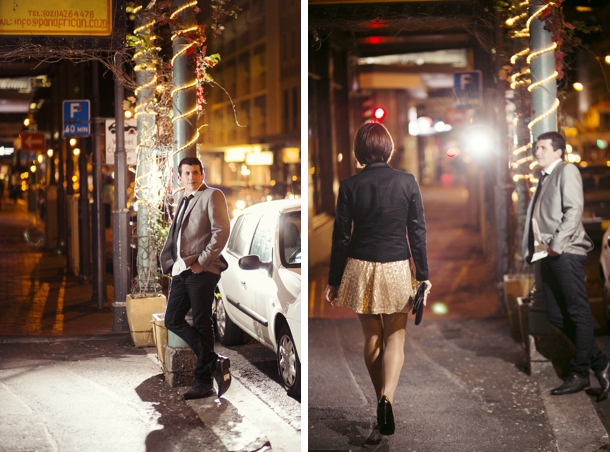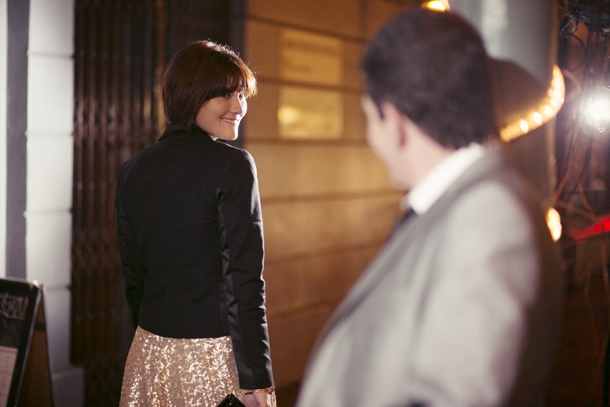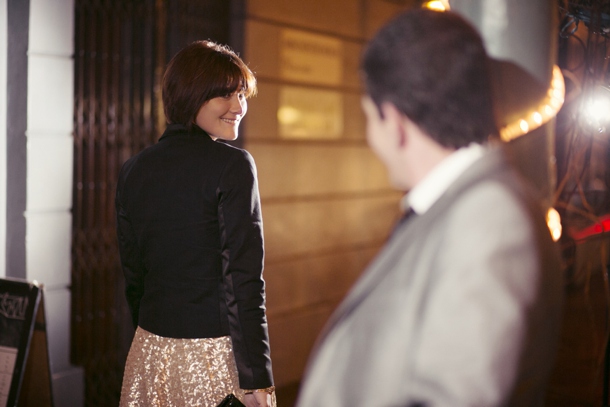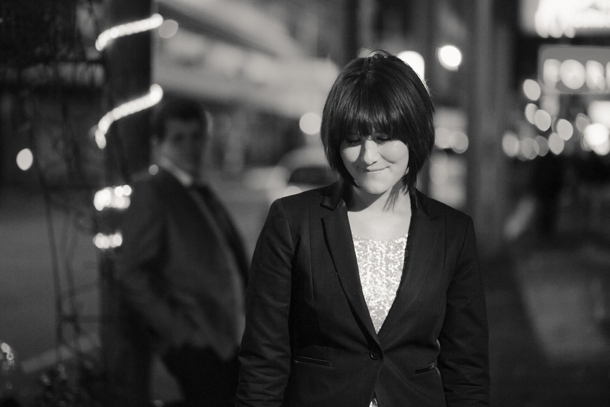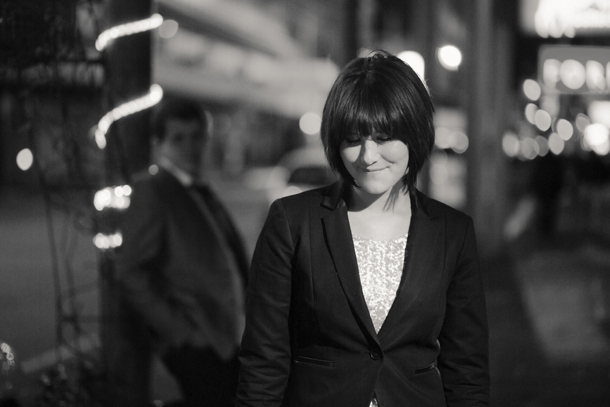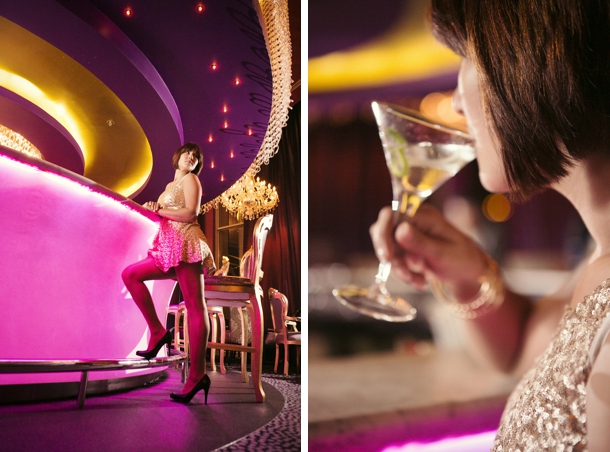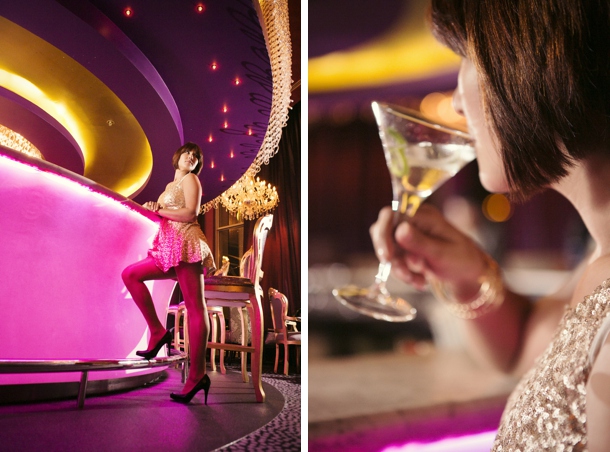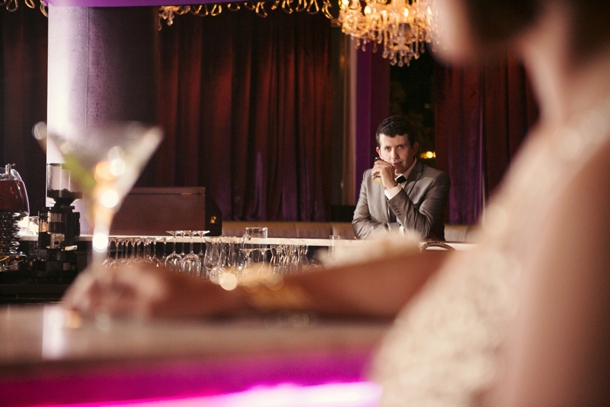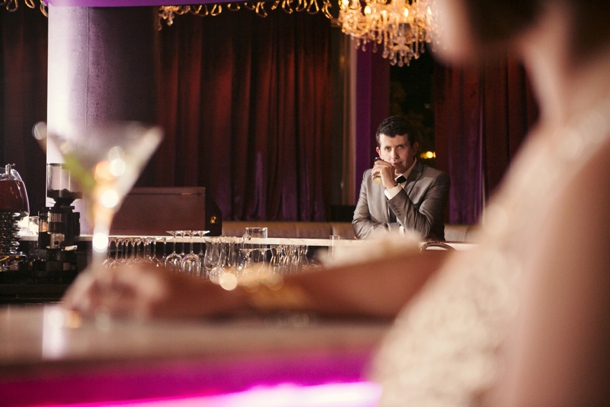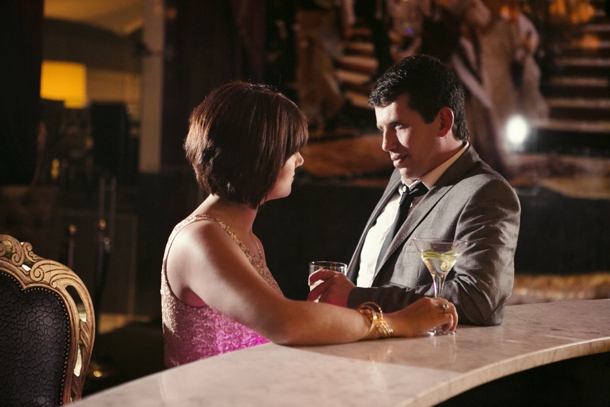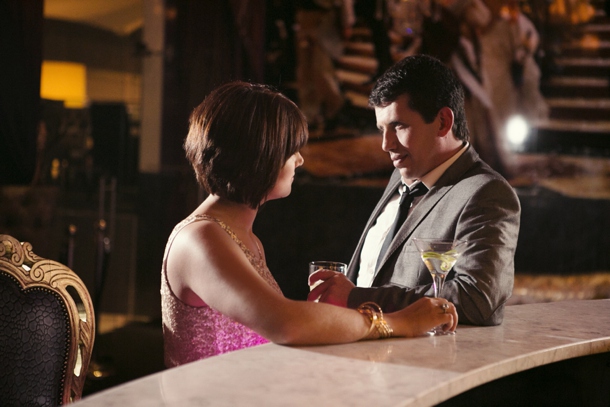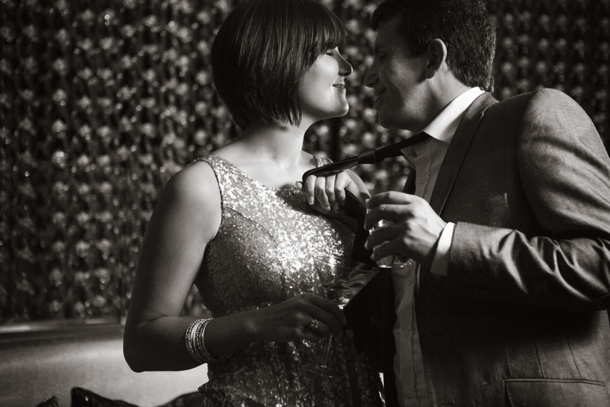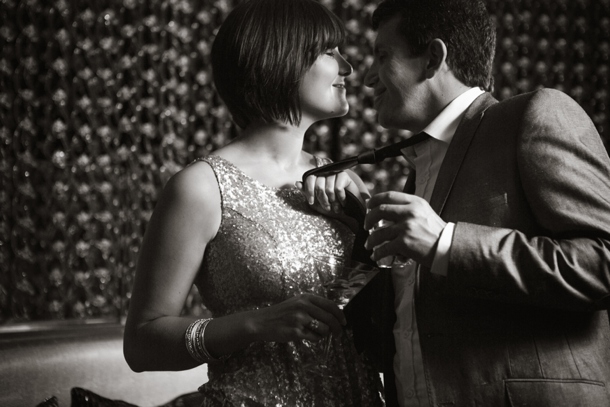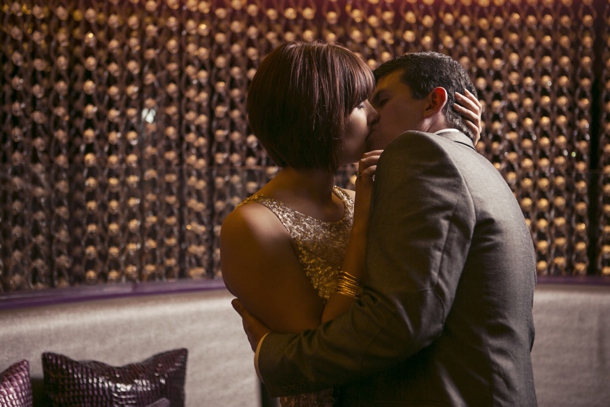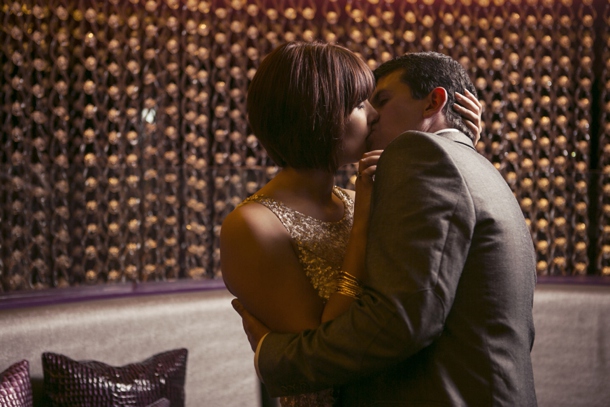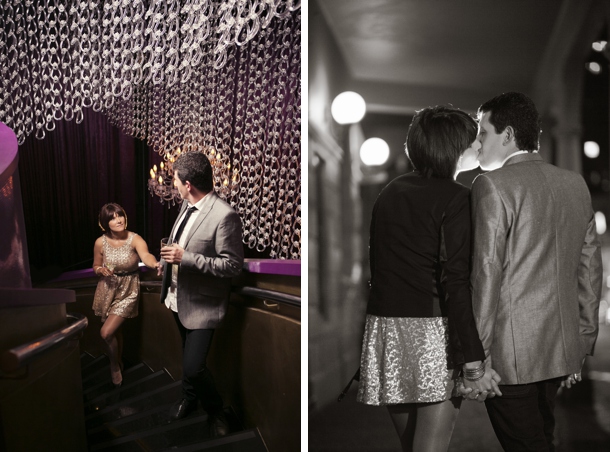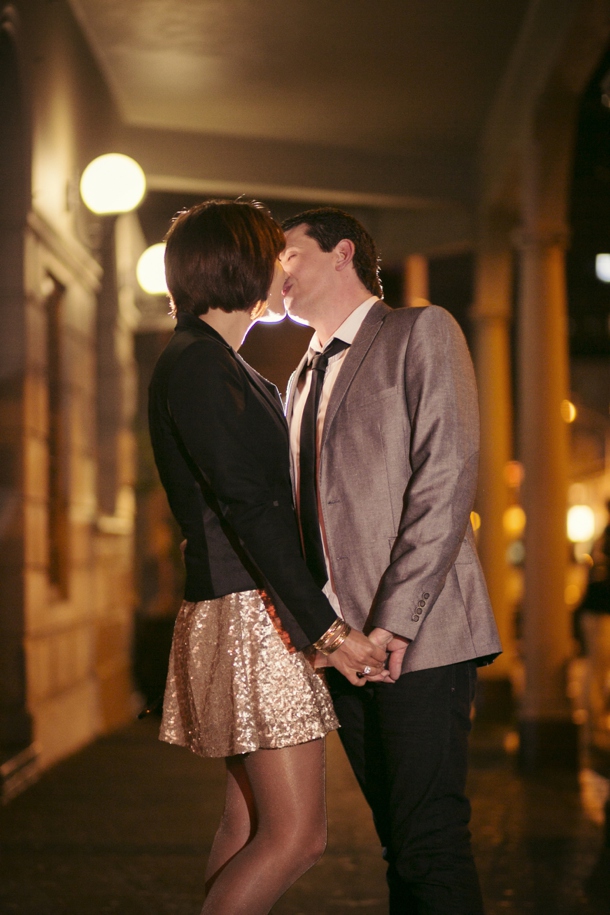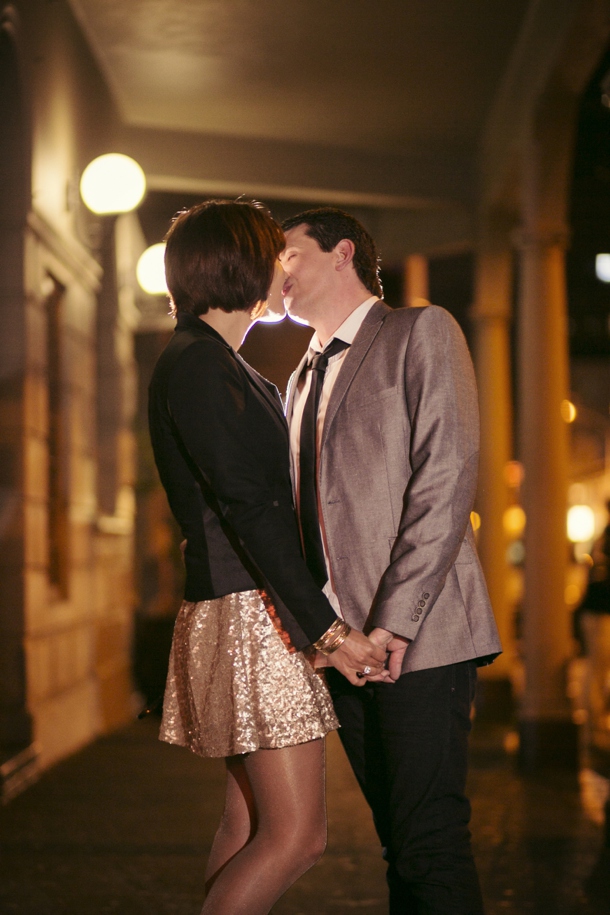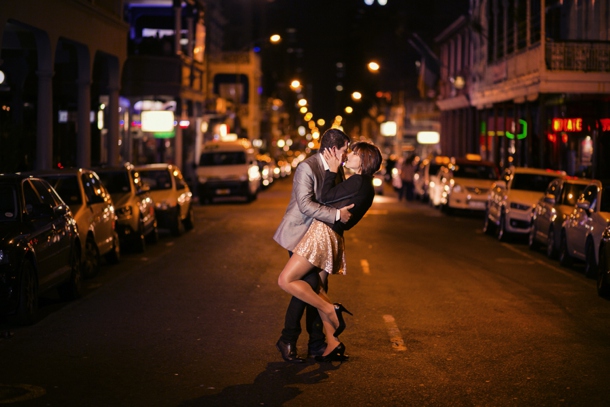 Charles' story of how the couple met:
Let's go back to September 2011. I am stuck on a farm in Wellington. My companions are two pigs BOTH named Matthew, a blind racehorse and five dogs (all with unpronounceable Russian names). I spend my days and nights working, and find myself wondering how the hell this Joburg boy got himself onto a organic hippie farm. One reflective day while walking in the little forest nearby I decided: "Dammit!! This is it!! I am 33, and I have got to get myself a wife!" I made a mental list of how I would go about this valiant and noble task, and quickly realised I was in trouble. See, Wellington is the last place you want to be in if a wife is what you are looking for. It was then that I switched on my laptop…
Meanwhile… Liné was, well, a frustrated woman. And if you know her at all, you will know she does NOT do frustration. The lack of finely bred suitors in Stellenbosch was wearing this girl down, and true to nature she decided to take matters into her own hands. And it was then that she turned on her laptop…
A click here, and an "I agree" there, and HALO9i (Charles) & LILLIAN 255 (Liné) where born. Whilst browsing through the hordes of profiles, I stumbled upon this girl in Stellenbosch: "Passionate person, will make good companion" read the sum total of her whole profile, short and to the point. Upon further investigation, I found that this girl loves woodwork! I was intrigued. I decided to write her a message. At that precise moment Liné was standing in a gallery in Church Street, Stellenbosch. Her phone beeped and she recieved my message, and she replied! Turns out, a week ago I had been in exactly that gallery looking at that very same picture that she was looking at. And that is why when asked how we met, we say we met in a gallery.
We spent the next few days writing to each other about art, life and the fact that I am from Joburg. A couple of letters later, I mustered up the courage, and invite her on a coffee date… It's a lovely Saturday in Paarl. The sun is shining mildly, and my heart is beating like a drum. I am wearing my only decent shirt, and I make my way to Kikka's Coffee Shop in Paarl. I arrive at 12:00 sharp, and have a seat at one of the window booths. Palms sweating, I try and figure out what on earth I was thinking to register for online dating. I mean, we all know that that this stuff doesn't work, don't we?! As my mind is racing, I suddenly find the cutest girl known to mankind peeking at me from across the room. "Are you Charles?" she says, smiling coyly…What!!, is this her?! Is this Liné?! From online dating stories, you would expect all girls to be needy, clingy and frankly rather unattractive and all guys to be perverts. This was the complete oposite. With her hair neatly tied back in a lovely ribbon, wearing a beautiful floral summer dress and a string of pearls around her neck, Liné stole my heart in that moment. I think that both of us were so surprised with the almost instant attraction, we at first giggled more that anything else. We then started chatting about art, technology, why sci-fi movies are the best thing in the universe, and just about everything and anything. Seconds turned to minutes, and minutes turned to hours; and what felt like only moments, was most of the afternoon. Kikka closes at 3pm on a Saturday and by 4pm the long-suffering waiting staff finally asked us to leave.
Having left Kikka's, we stood in the street saying our goodbyes, which also took about another hour. When we eventually parted, I just knew that my life would never be the same again. I hardly knew this girl, but somehow, some way, my whole future would be tied to this amazing human being. I went directly to my friend Pieterfrancois, and said: "Broer, jy sal nie glo wat vandag gebeur het nie…"
Liné left Paarl, and out of sheer excitement drove to her father in the West Coast. She climbed into her dad's Prado and knowingly said; "Dad I have a secret, but I connot tell you yet." "Oh, ok" he sighed. Liné was visibly brimming with joy. Her father drove for a few minutes, then looked at her and said; "Can you tell me now?" She giggled and said: "Dad, I met my husband today!".