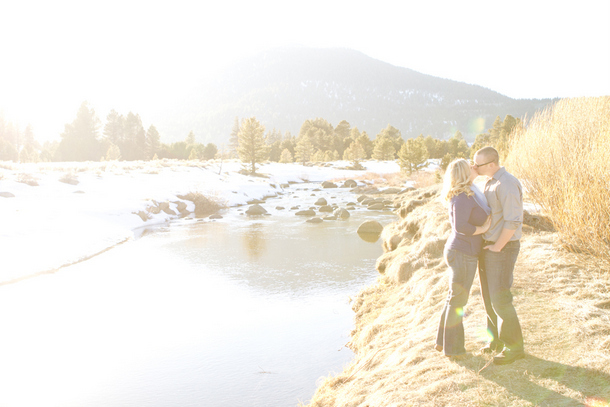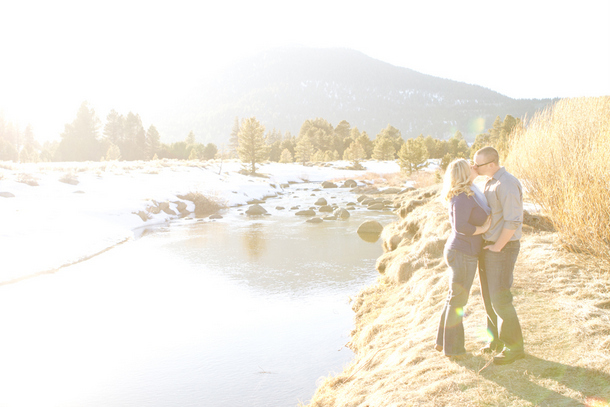 Afternoon, lovelies! As you've probably picked up by now, I'm am absolutely dog-besotted, so when photographer Angie Capri sent over this absolutely adorable winter shoot including not just the sweetest couple, Melissa & CJ, but their dog Yukon too, I just couldn't resist sharing it with you! It's such a relaxed shoot (in the dreamiest light), that really shows off the personalities of the couple (and their pooch) and instead of being stiff, formal posed pics, are the kind that show them enjoying time together as a little family, and I'm sure are much-treasured! I also love the way that Melissa and CJ chose to have their wedding and e-shoots in two of their favourite locations – nothing like celebrating life's biggest milestones in places that you absolutely love.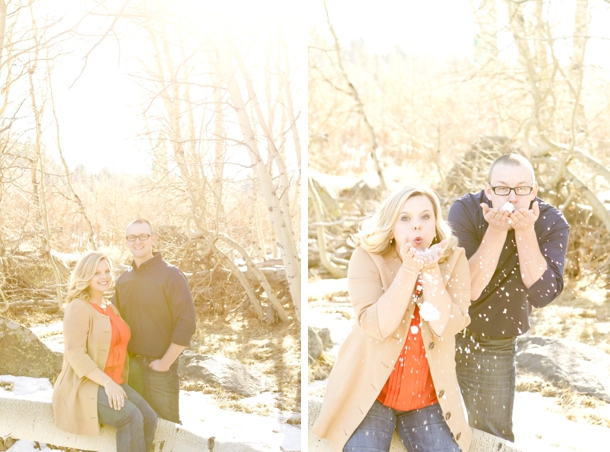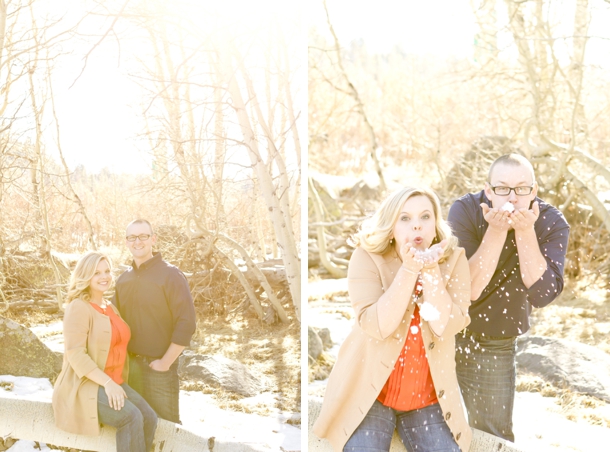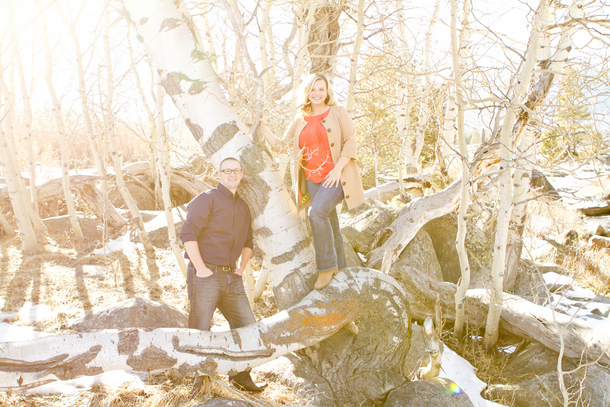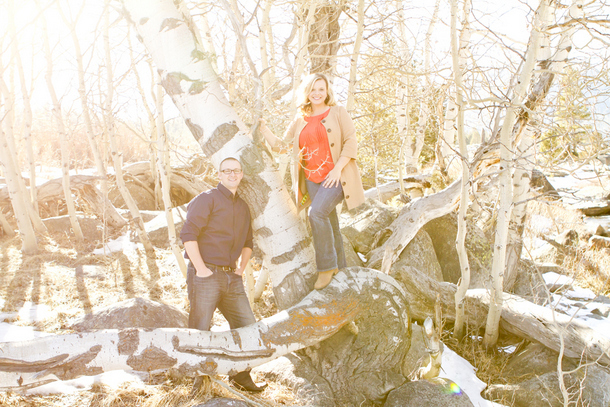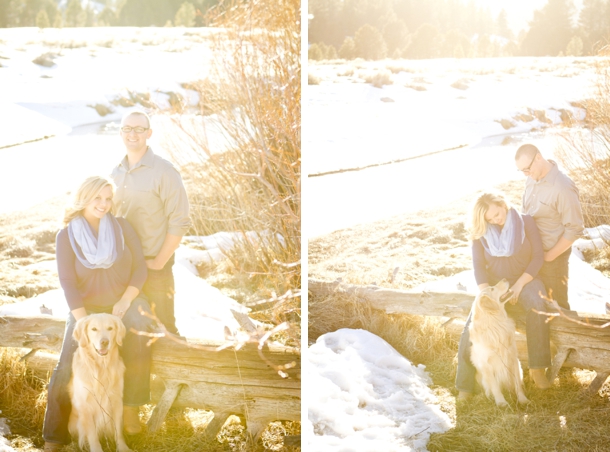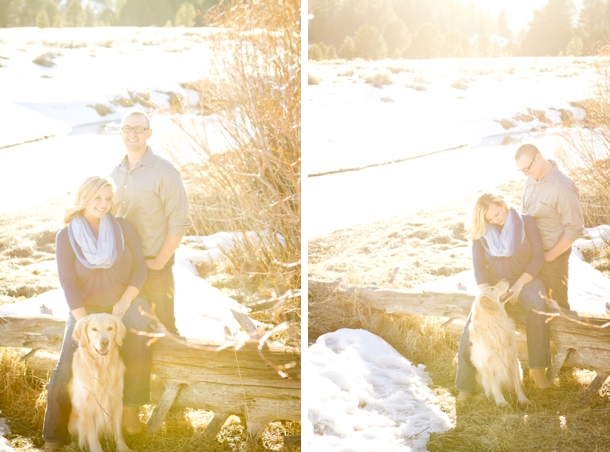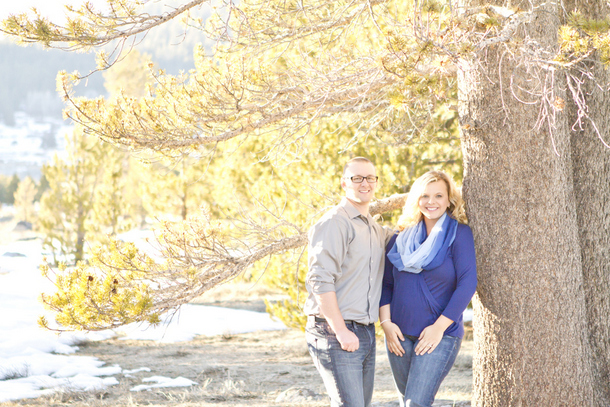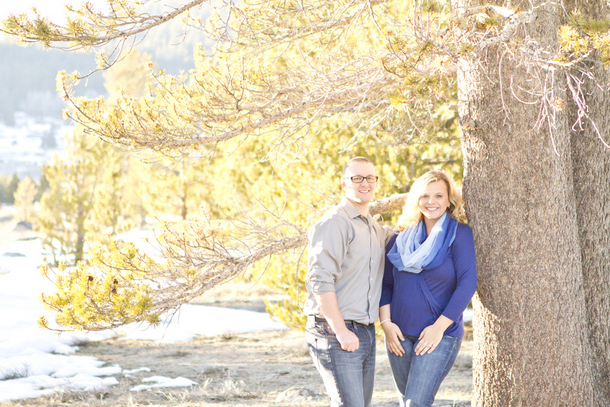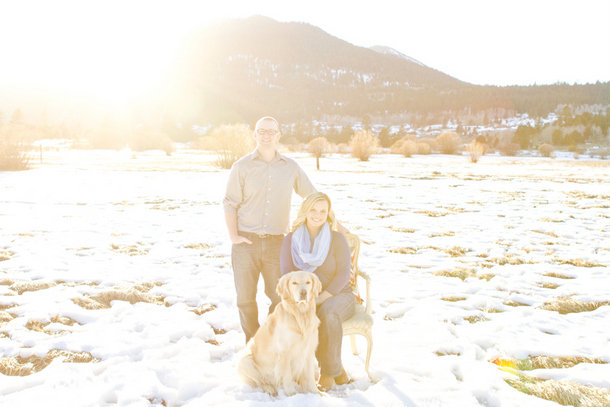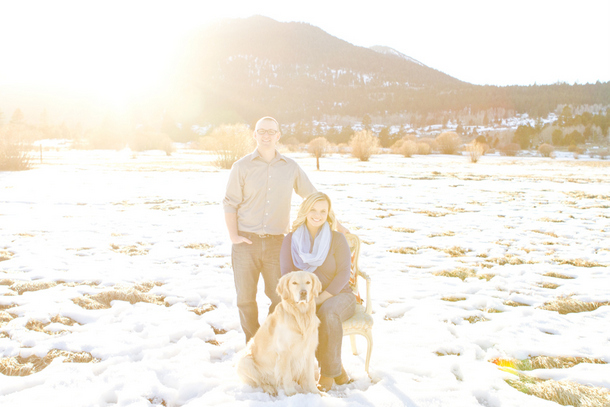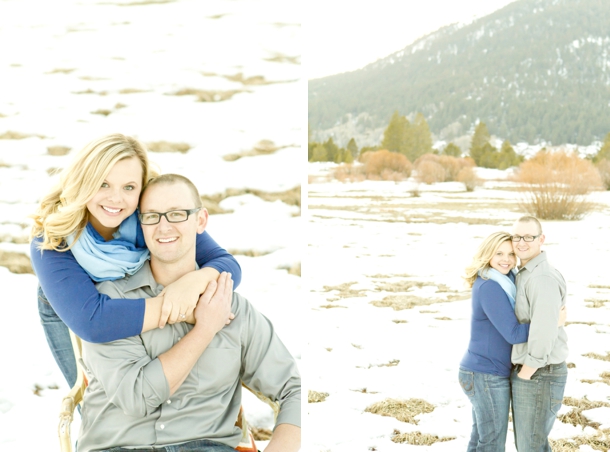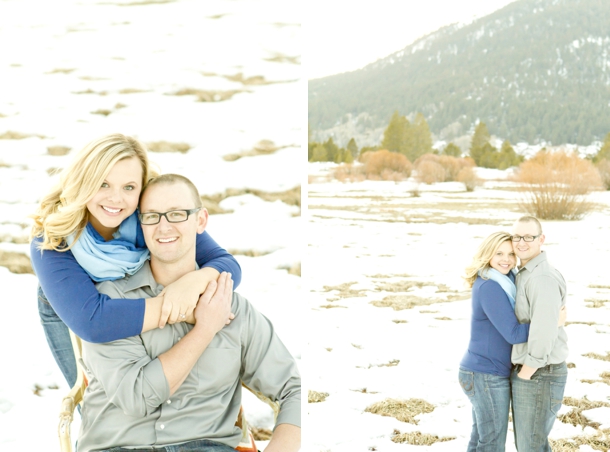 Here's a bit of background from the lovely Angie:
Melissa, CJ & Yukon are such an adorable family – I was so happy when their sweet son of a furball jumped out of the truck when we arrived in Hope Valley, California and I knew he'd be a part of their engagement photos. Melissa and CJ's two favorite places in this world are Lake Tahoe during the winter, and Hawaii… well, all year long! The Big Island of Hawaii is where they planned their Spring 2014 wedding and capturing them enjoying both destinations and including such diverse landscapes and climates was a treat. They were sure to include orange and blue Syracuse University NY school colors because CJ is a huge orange fan, since he was born and raised in NY.