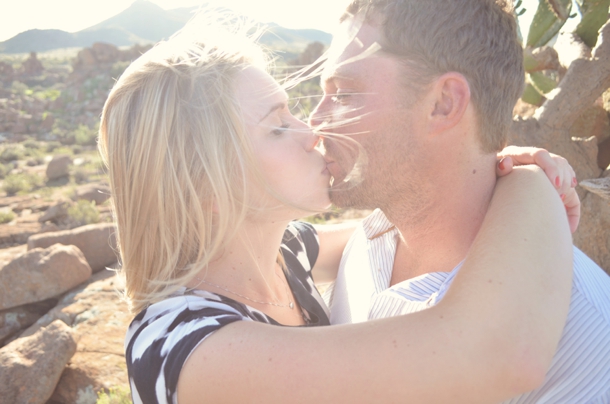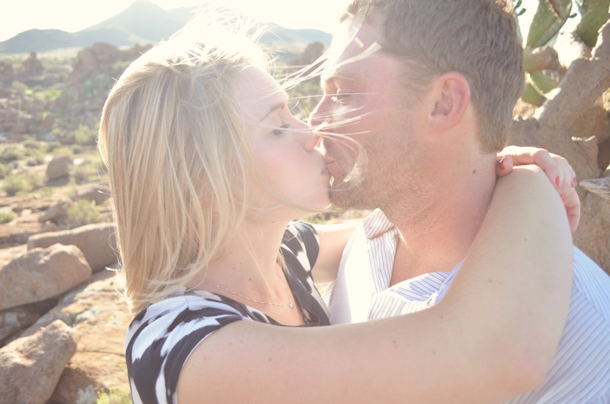 Afternoon, SouthBound Brideys, and just enough time for me to share one last love story with you today (as well as some spectacular Karoo scenery – how beautiful is this country of ours?). Stefan and Yolandi's 'how they met' is adorable (and proposal amazing too!), and since in a way it was Stefan's farm that brought them together, it seems like the most appropriate place for them to have had their engagement shoot with HisGlory-Photography Love, together with their sweet dogs (you know how I love dogs by now!). It's the perfect way to finish off our celebration of love on Valentine's Eve.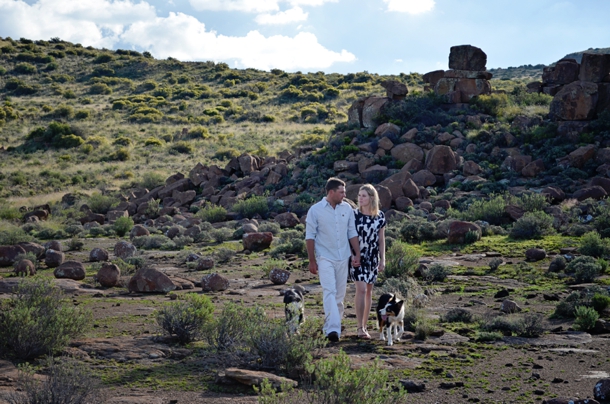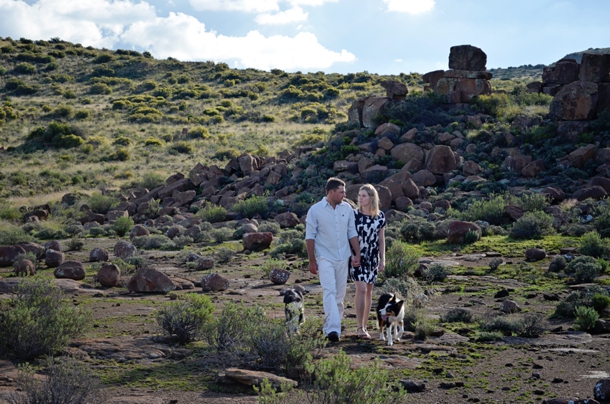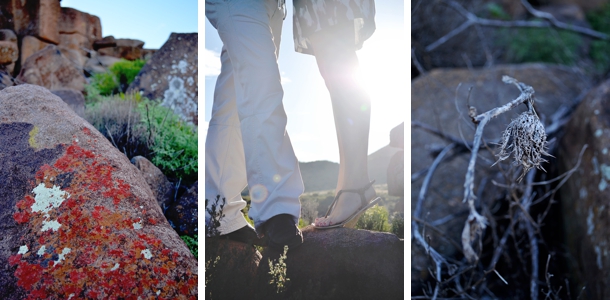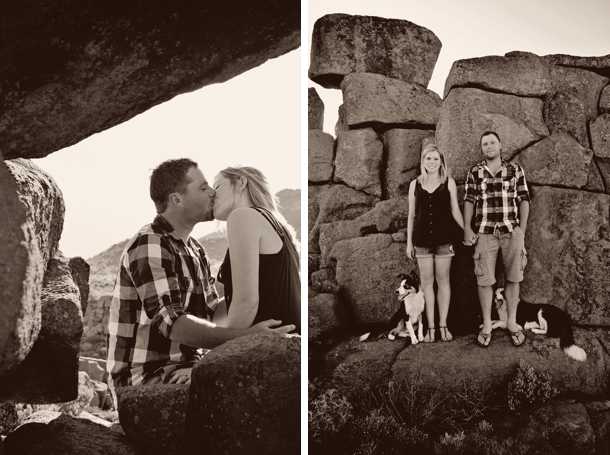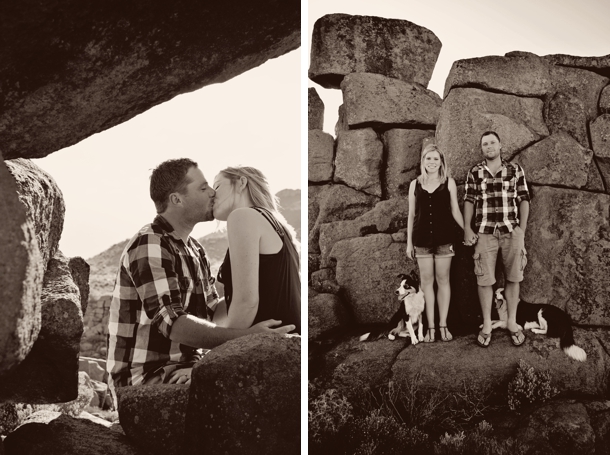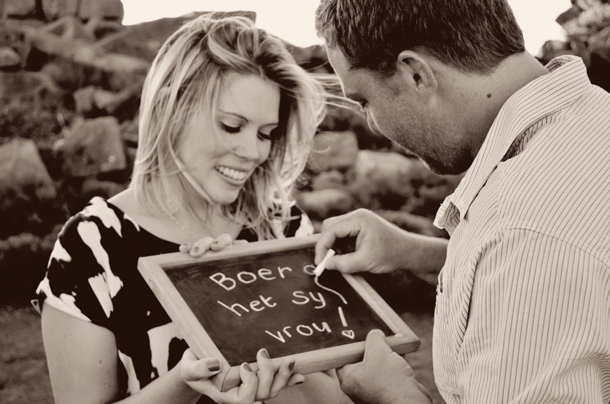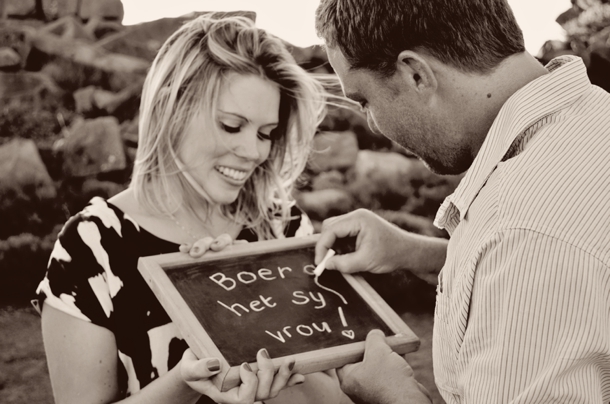 Sweet Yolandi sent over all the details…
Stefan and I met at a scientific conference in the eastern Karoo two and a half years ago. The conference was focussed on rangeland and ecological research, and he as a farmer in the area attended to keep in touch with the latest research and information. I'm an environmental scientist by profession and presented a research project on farmers' long-term rainfall records. After my talk, Stefan approached me and offered his farm's records as an addition to the study. Soon after, I visited him on the farm in a strictly professional manner, still totally oblivious to the fact that his rainfall records were only a ploy to get to know me better.
After a couple of months of phoning and texting, I eventually realised Stefan were interested in more than just rainfall trends when he invited me to be his date to his sister's wedding. I was a bit of a hard nut to crack in the beginning of our courtship, but after I got to know Stefan better, I knew he was the man I was going to marry! He proposed one evening while attending a Brian Finch show (who, by the way, is a fantastic South African country-rock musician!) in Jeffreys Bay. All of a sudden, in the middle of the show, Stefan appeared on stage and proposed after a beautiful speech in front of the whole audience! I said 'yes' of course!