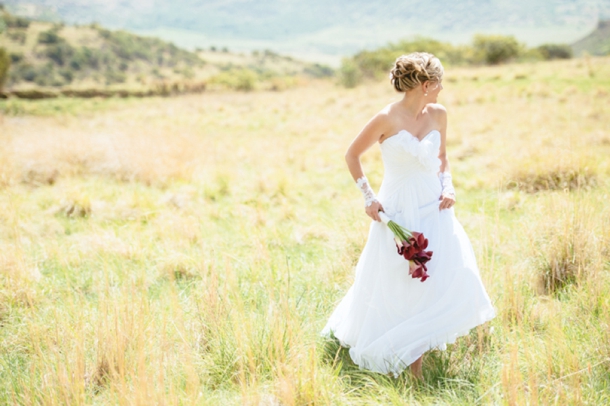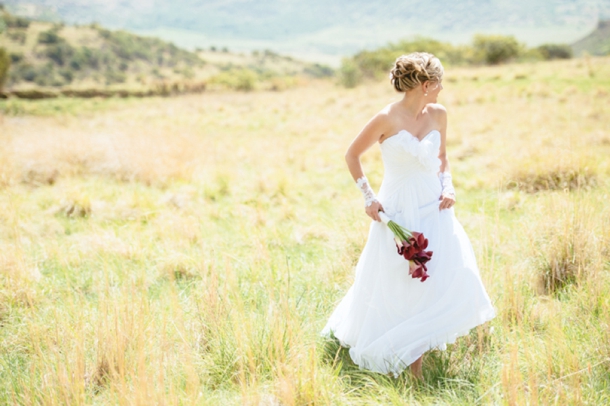 Happy Valentine's Day, my lovelies! I hope that whatever you get up to, whether it's the grand gesture or something as simple as sharing cards and smiles, you have a wonderful day! Of course, for engaged couples, V-Day is often extra special (any excuse for lovey-dovey, right?), and we've been celebrating everything romantic on the blog all week (although in some ways, every week is Valentine's week on a wedding blog!). Today of course we have some extra special posts planned. First of all, it just had to be a classic cherry red wedding. In fact, I knew Ilke & Willem's wedding would be perfect for V-Day when I found it on the lovely Simone Franzel's blog – not just because of the colour scheme, but because this adorable couple used hearts as their motif. This isn't like most red weddings though – I absolutely ADORE the clever and creative ways that Ilke brought her theme colour into her decor, from the natural reds of apples and cherries on the tables, red glasses at each place setting, and the gorgeous red lily bridal bouquet, to the bright print napkins that popped against the blue-grey tables. It just shows – there's no such thing as a predictable colour scheme. So yay for Valentine red, and yay for this fabulous wedding!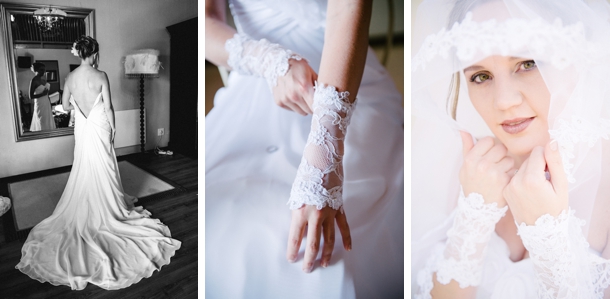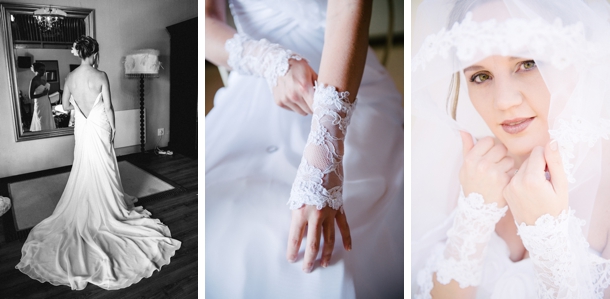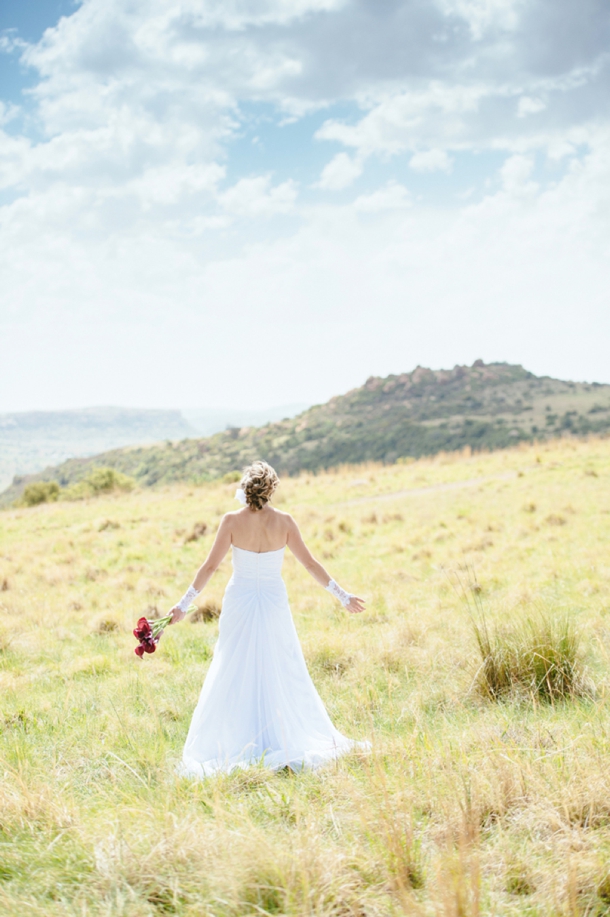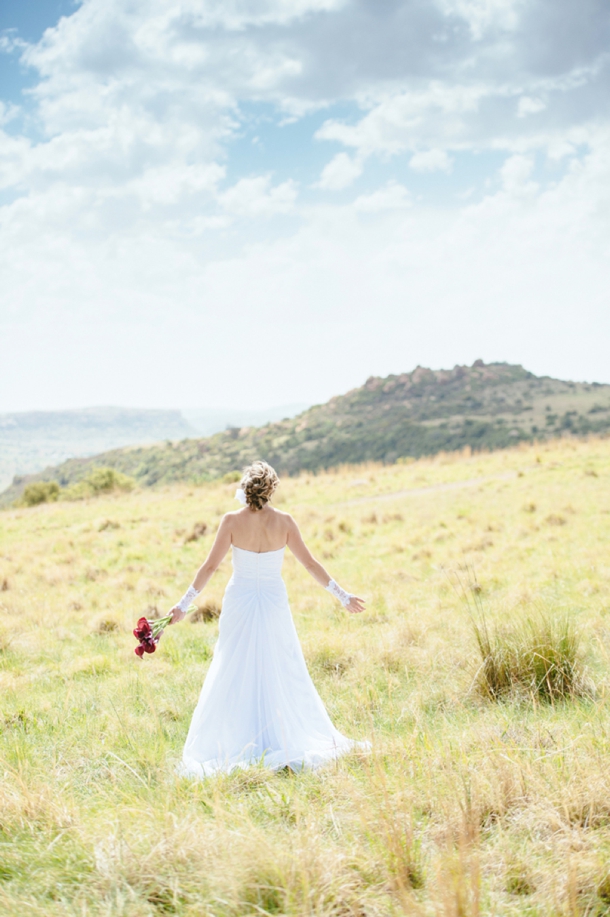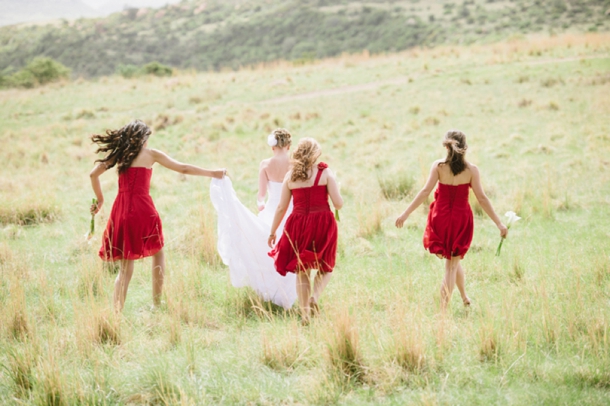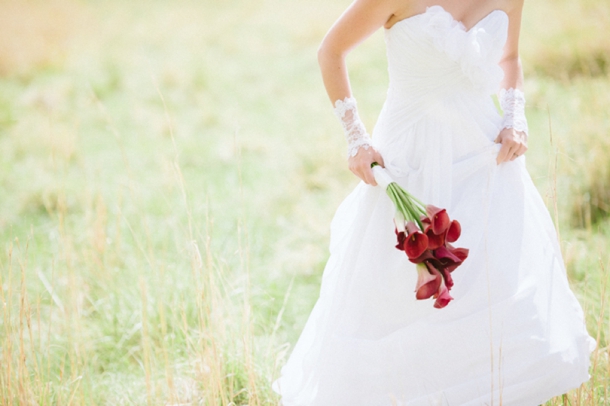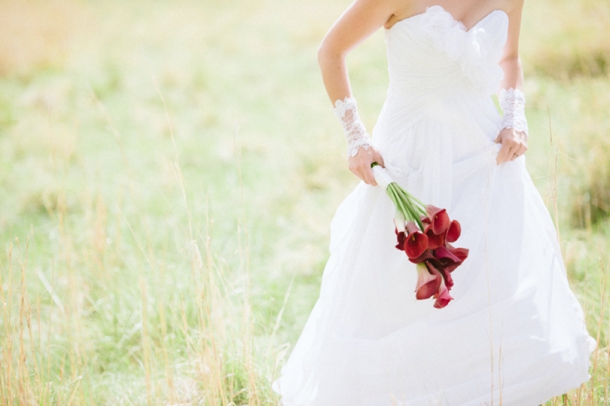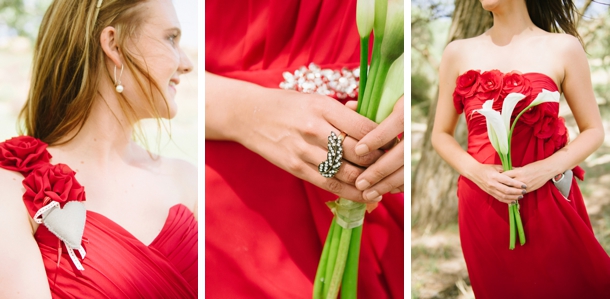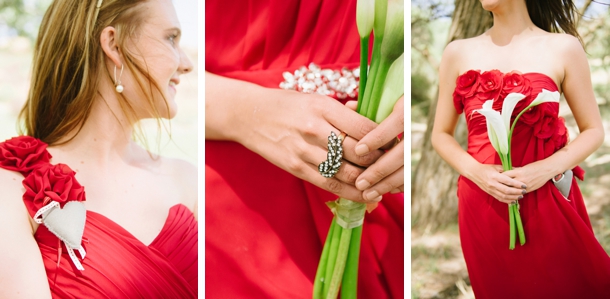 Love Story
My flatmate (and maid of honour) and I lived in Bryanston. We were horrified when our power cables got stolen and we did not have hot water or any other electrical luxuries for three days. On the third day, a friend of hers invited us for dinner. The Good Samaritan's flatmate (Willem) was a runner and as a physiotherapist that deals with sports injuries, we had a lot to talk about. That was a Wednesday. On the Saturday he took me on three dates, kissed me and told me he was going to marry me :) The rest is history. Eighteen months later we got married!
The Proposal
Willem's bucket list consists of multiple destinations he wanted to visit. One of them was Victoria Falls. When he suggested to me that we fly there for a four day trip, I was super excited. We packed our days with fun filled adventures from helicopter rides to river rafting and elephant safaris. Then he insisted that we go to the Falls national park… I wasn't very excited, but he pushed and I gave in. (We ended up almost being trampled by elephants on the way, which would have been a disaster. Luckily we made it.) We walked to the most beautiful view at the Falls, with me complaining non-stop that I was hungry. And then I was stunned into silence when Willem dropped to one knee, revealing the most exquisite ring! After about five minutes of laughing and hugging, Willem very seriously said "Is that a yes?" Women are so easily distracted by diamonds!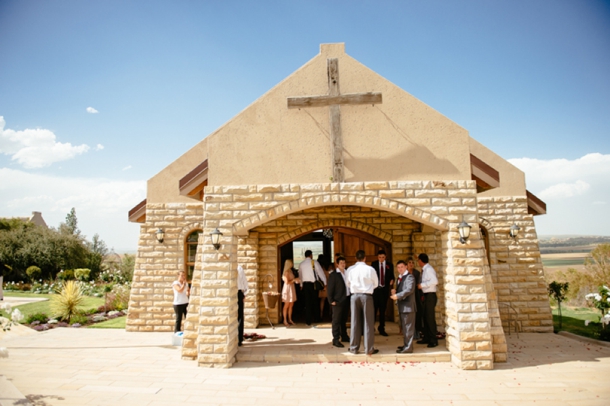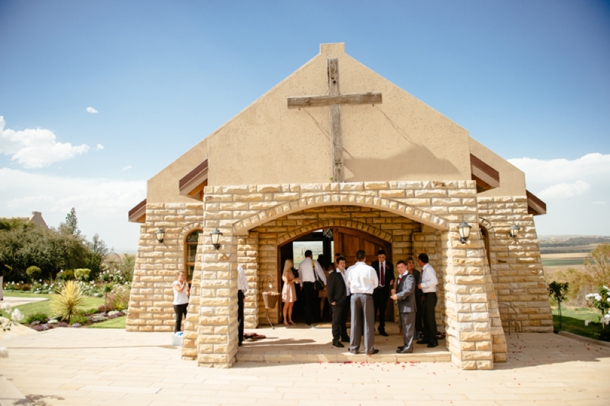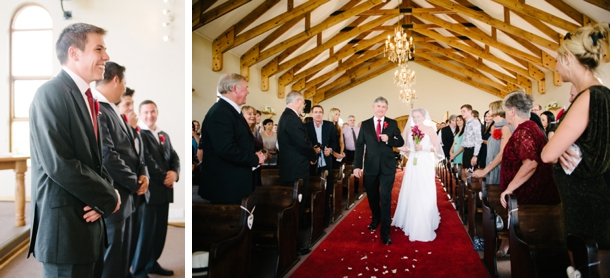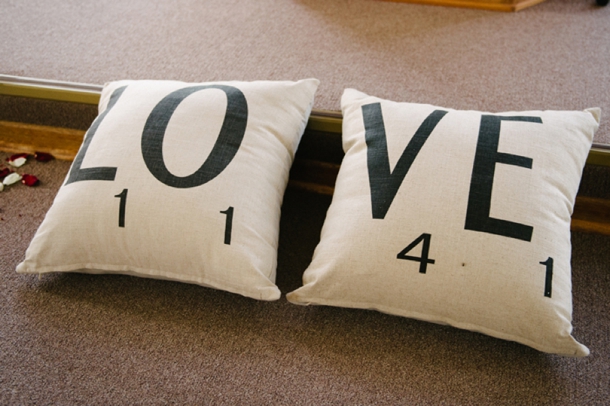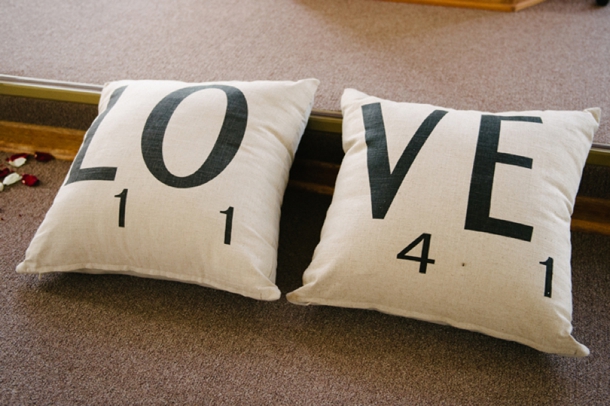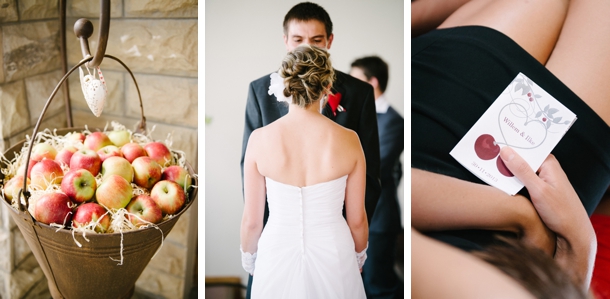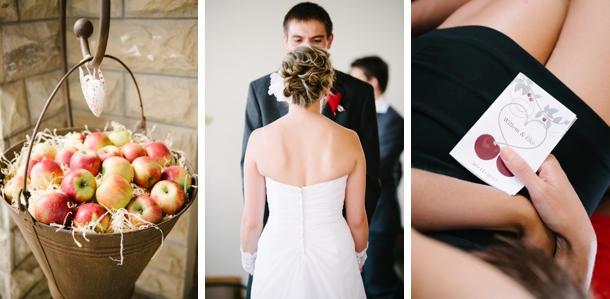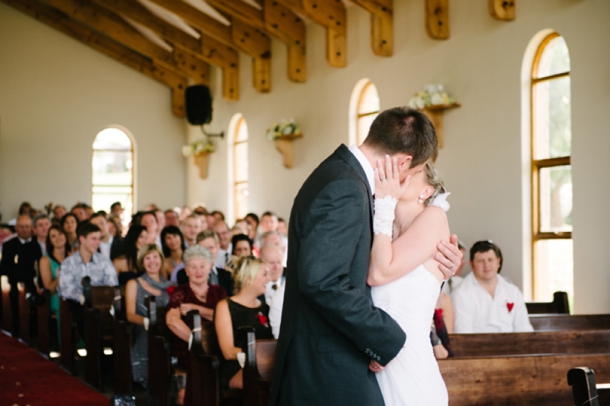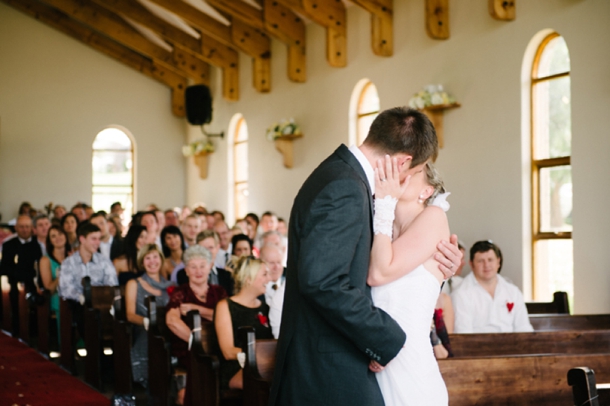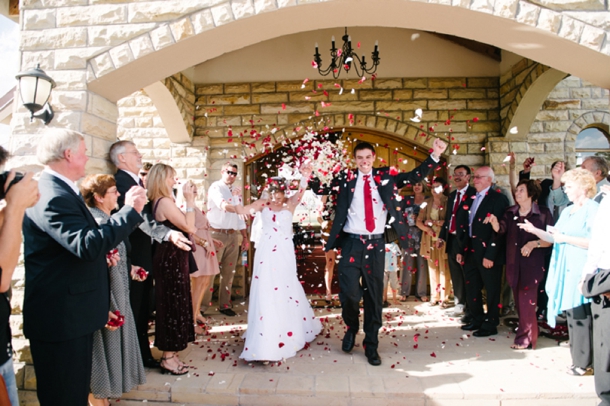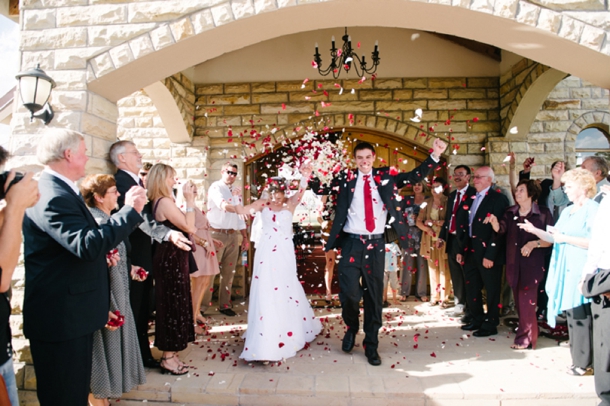 Wedding Style
I wanted a very chilled vibe. All I knew is it had to be on a farm and my feature colour was cherry red. My mom did all the rest. The inspiration for our decor came from a serviette we found in the decor shop. One of my mom's best friends (Suzette) was instrumental in putting the picture together.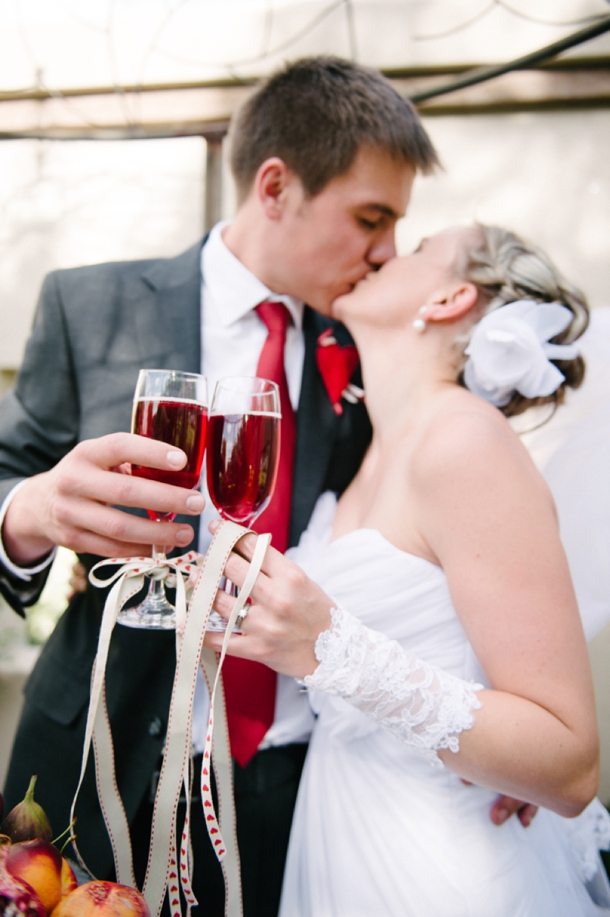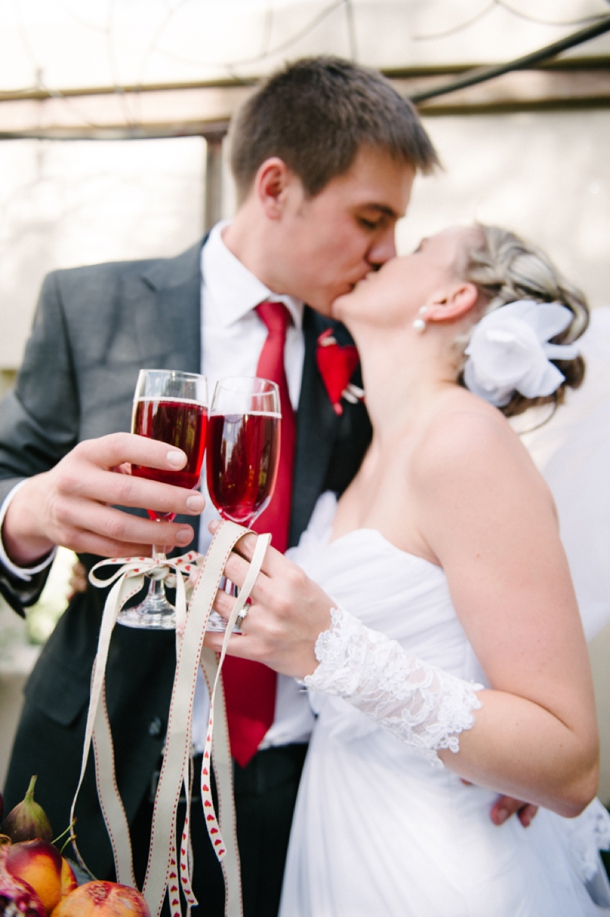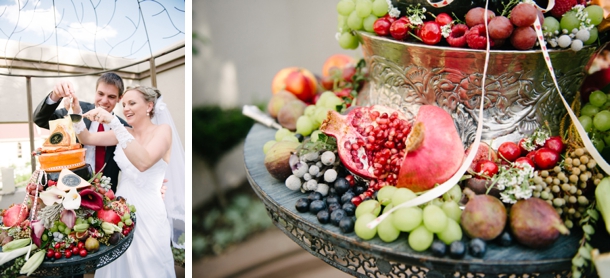 The Venue
Unfortunately I had to cancel our first wedding venue due to the owners being very unprofessional. At that point in time we had hands in our hair because 130 guests had already RSVPed yes. Luckily my sister in law told me about Zuikerkop. It was a farm that could host 200 guests and the staff were out of this world. When we contacted them, they magically still had our date available and we moved the wedding. With the exception of saying yes to Willem, it must have been my best decision ever! Divine intervention is the only explanation.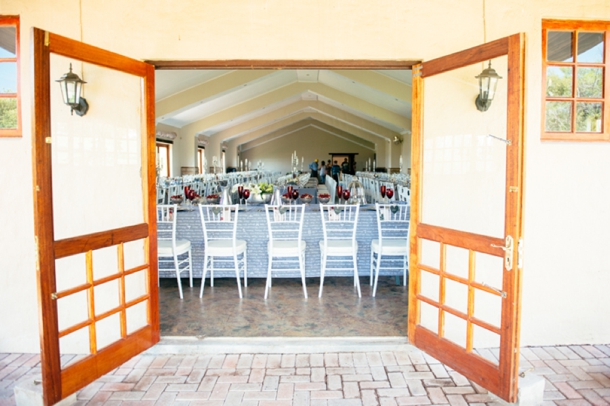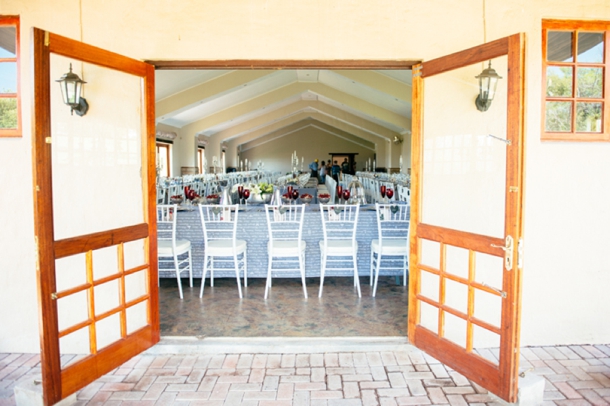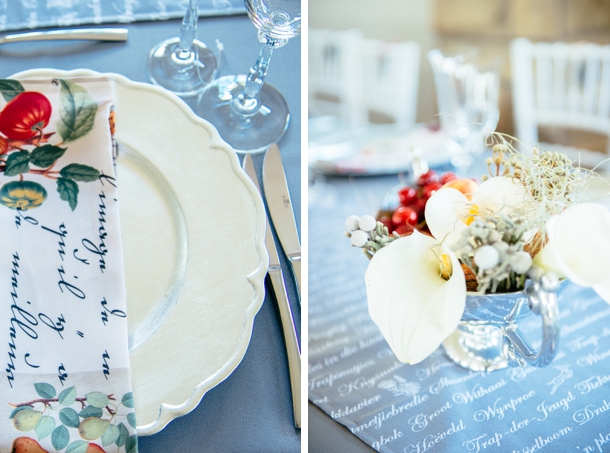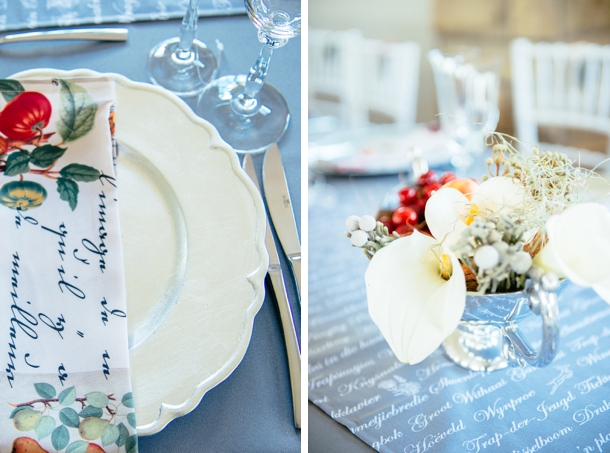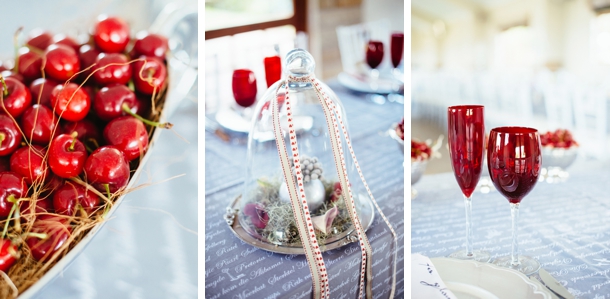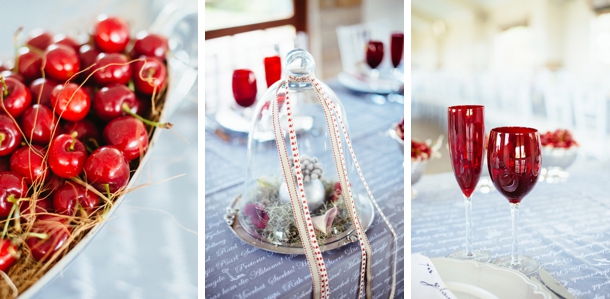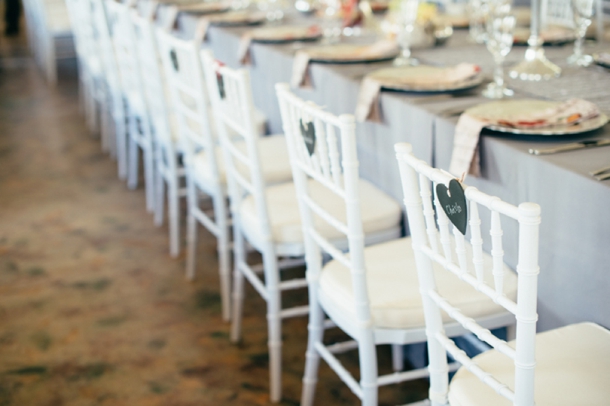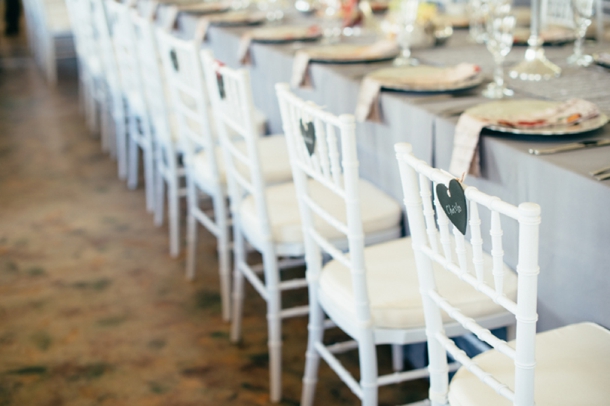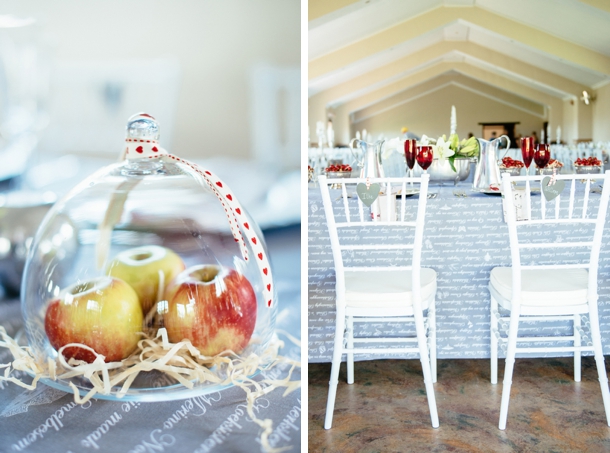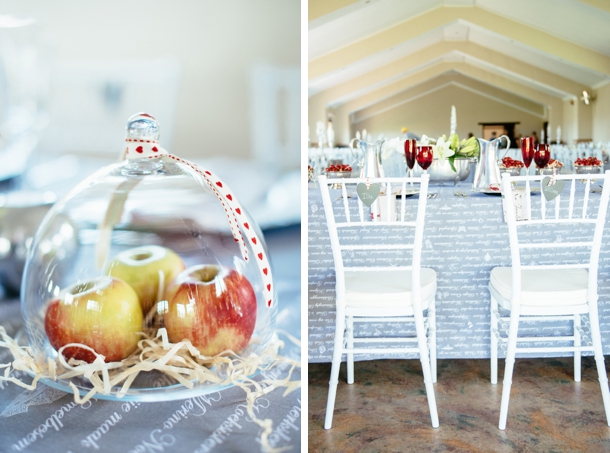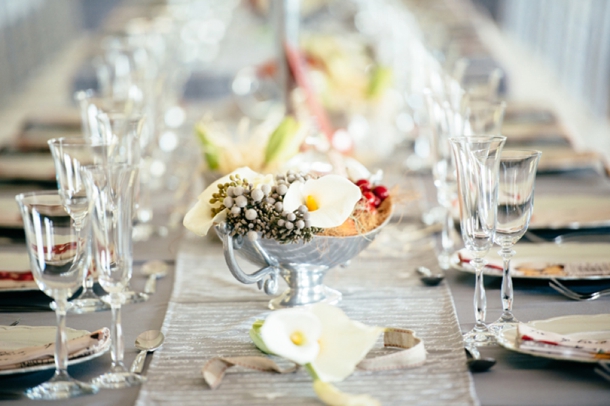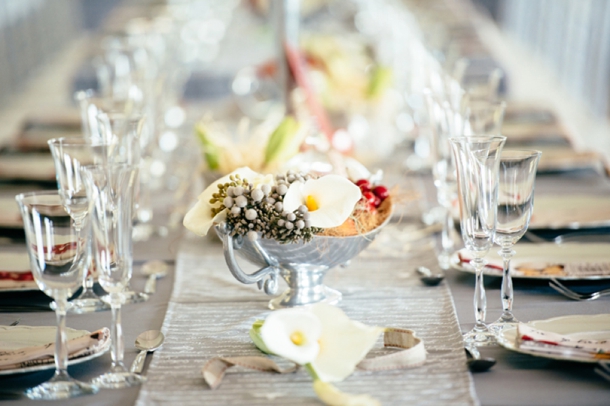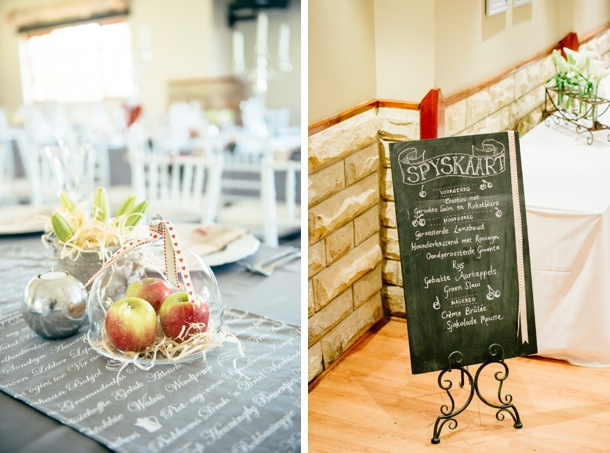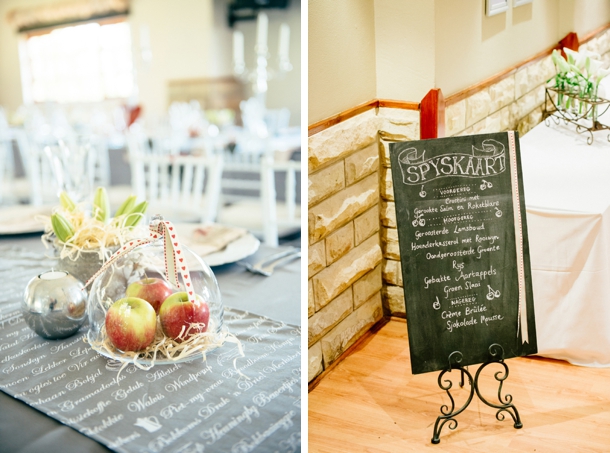 Wedding Details
Willem's sister and brother in law married us, which was a very special and priceless touch. I don't eat sweet stuff, so our wedding cake was a savoury cake of cheeses. We had a sport quiz for the garter because Willem is a sports encyclopedia. Our table names were the fruits of the spirit because we both share a love for Christ. And ultimately there was red and hearts everywhere, my favourite colour and shape. Ultimately we are two people that love socializing and the pure size of our wedding was a tribute to our personalities. 
DIY Elements
All the hearts were made by Annarien from For the Love of Hearts, but we had to make the pegs and write the names for table placements. It helps to have creative people as bridesmaids. Furthermore, my tablecloths and runner were all made by Suzette.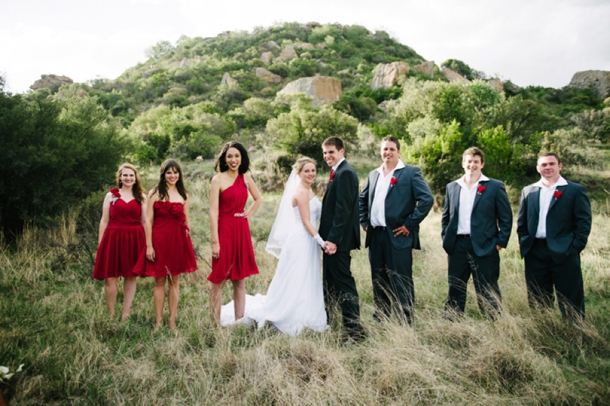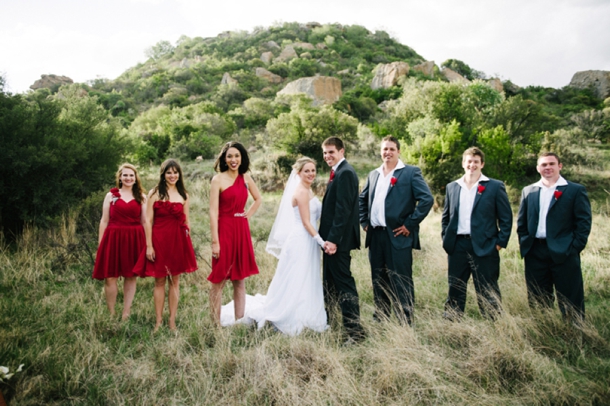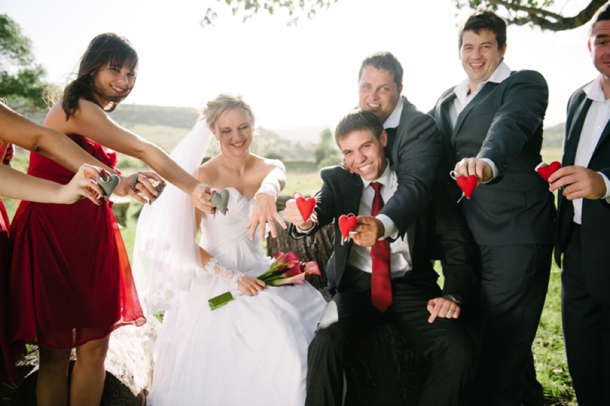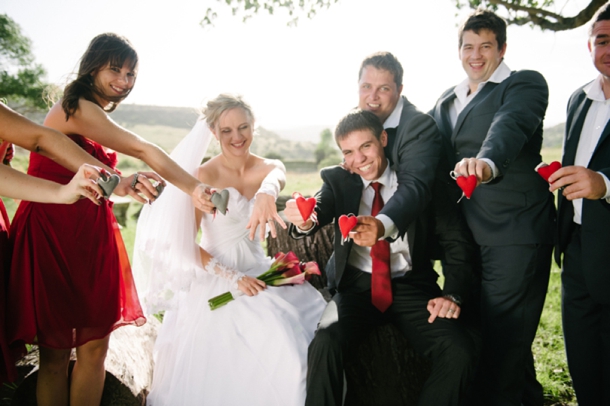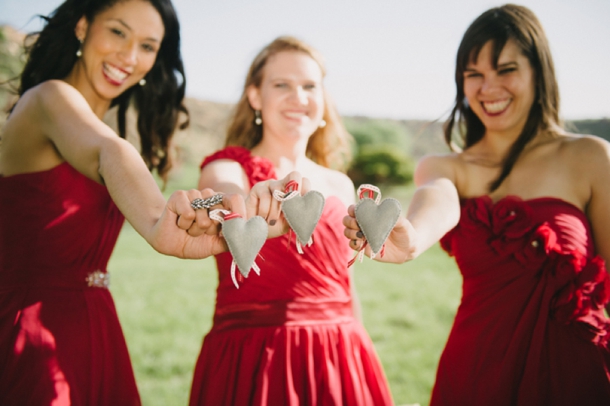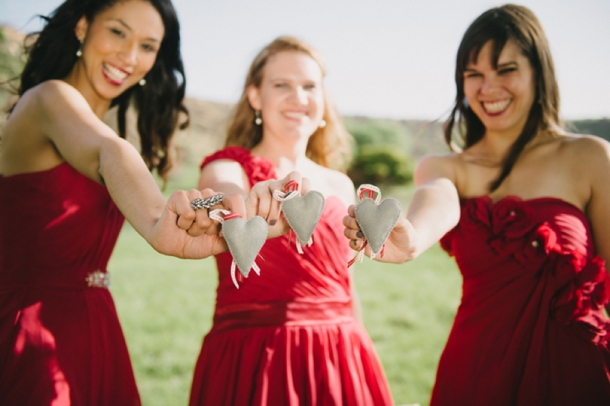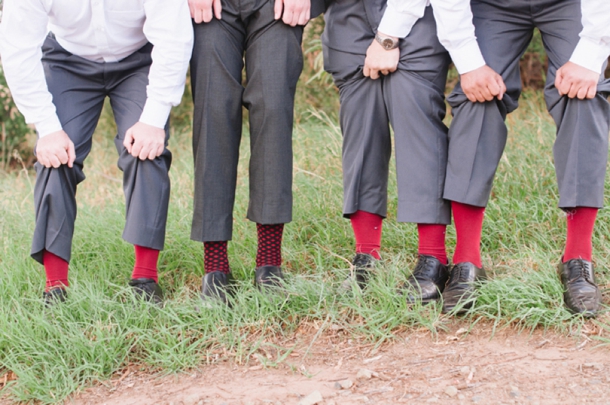 The Flowers
I was insistent that I wanted minimal flowers at the wedding. In my experience, they always go to waste. I only had a small amount of calla lilies, Casablanca lilies and the rest were fruits (cherries, peaches and apples). Between our guests and the staff nothing went to waste. 
The Dress
All I knew is I wanted a chiffon , off-the-shoulder dress. It had to dance comfortably, I wanted to sit with ease, and under no circumstances did I want to pull in my stomach. I found my basic idea at Olivelli in Randburg. They were very accommodating and removed all the crystal and put on a flower off shoulder. It is awesome to know your dress is one of a kind!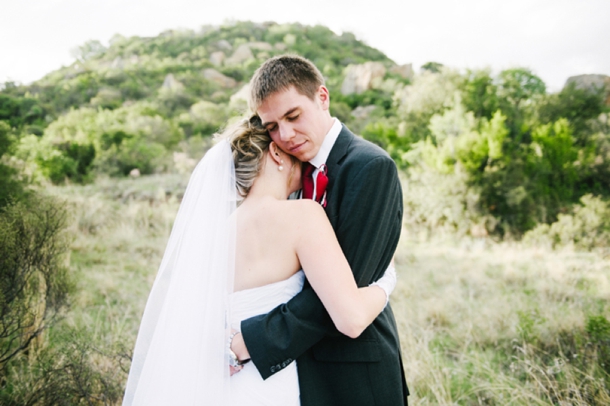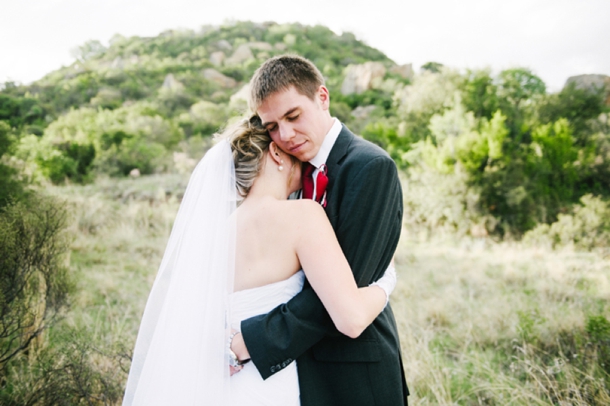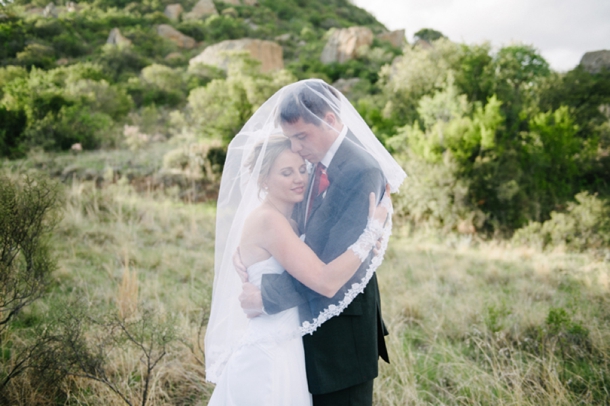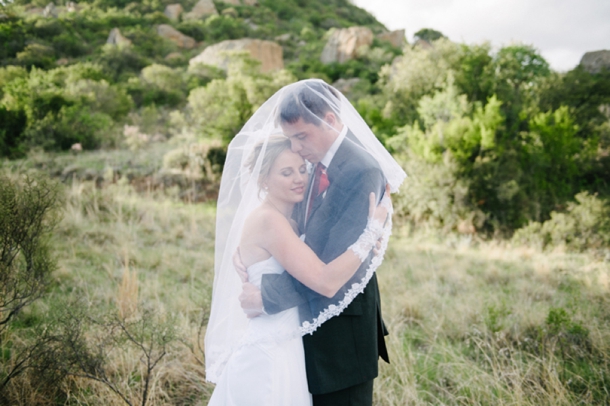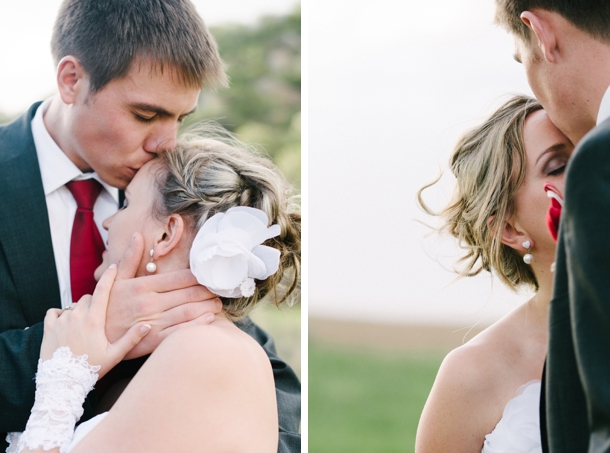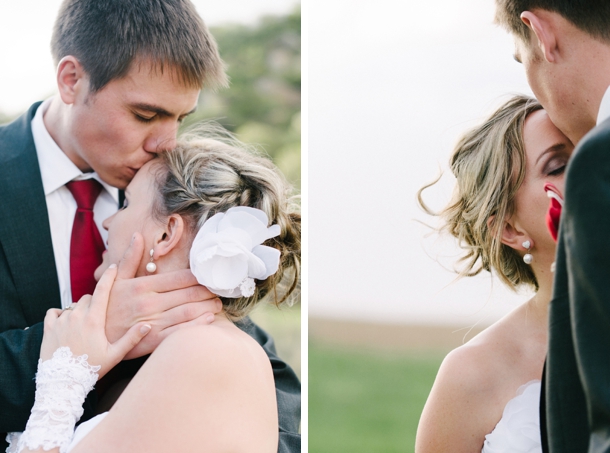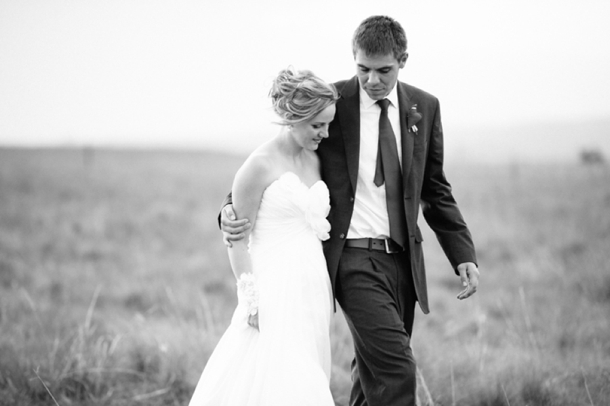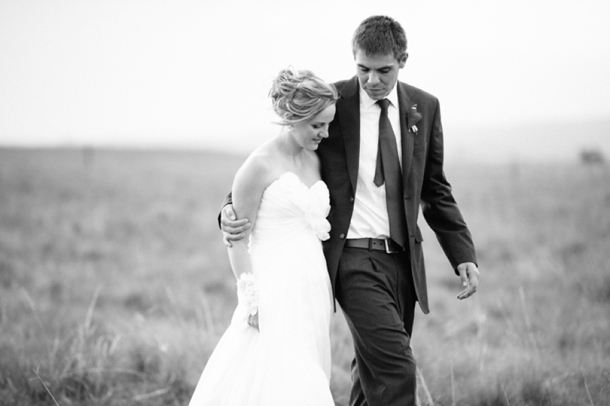 Memorable Moments
The whole day is a highlight! Ultimately getting married is a blessing from start to finish.
Advice for Future Brides & Grooms
Planning only gets you so far. Things go wrong… And that is fine too. More often than not Plan B is better!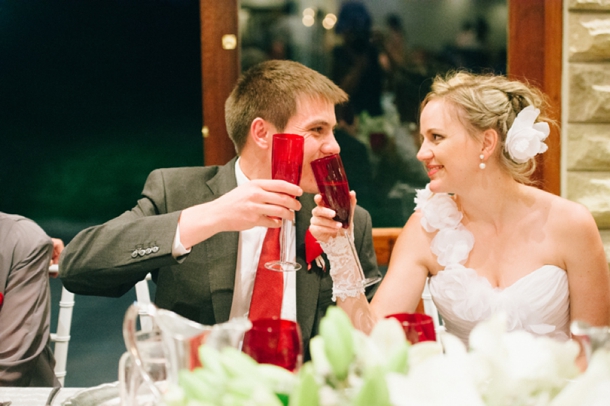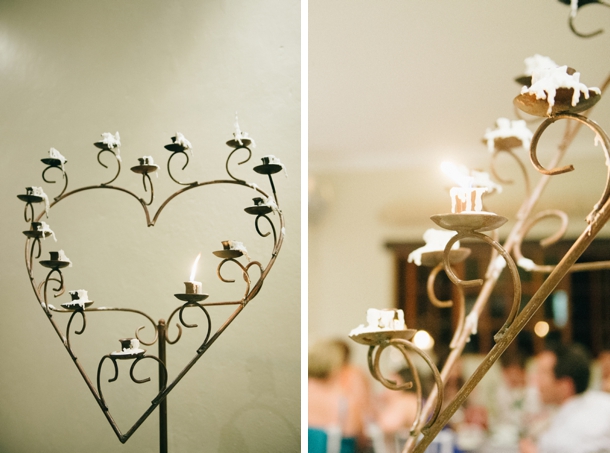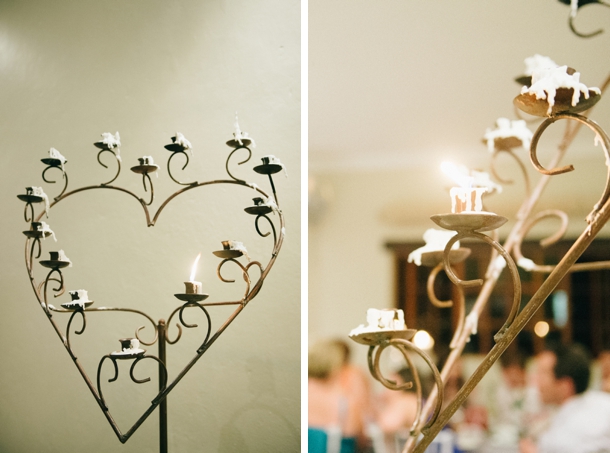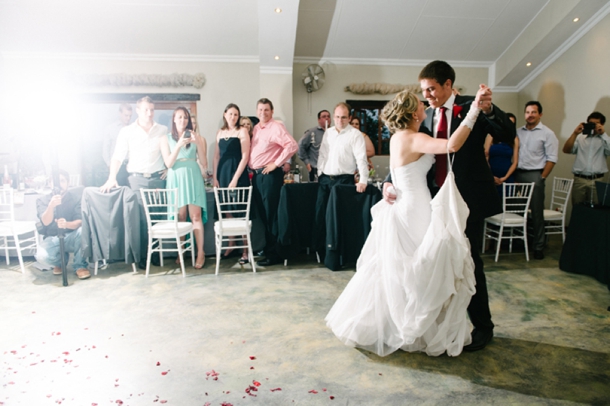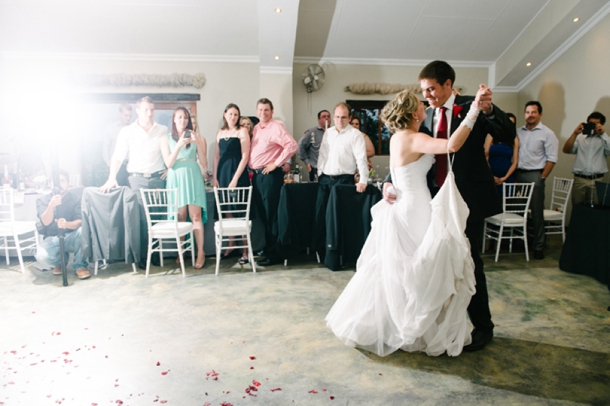 The Honeymoon
We went to Zanzibar. It was supposed to be a surprise, but my hubby can't keep anything to himself. He dropped a few hints, I filled in the gaps, but it was still exciting not to know where we where staying.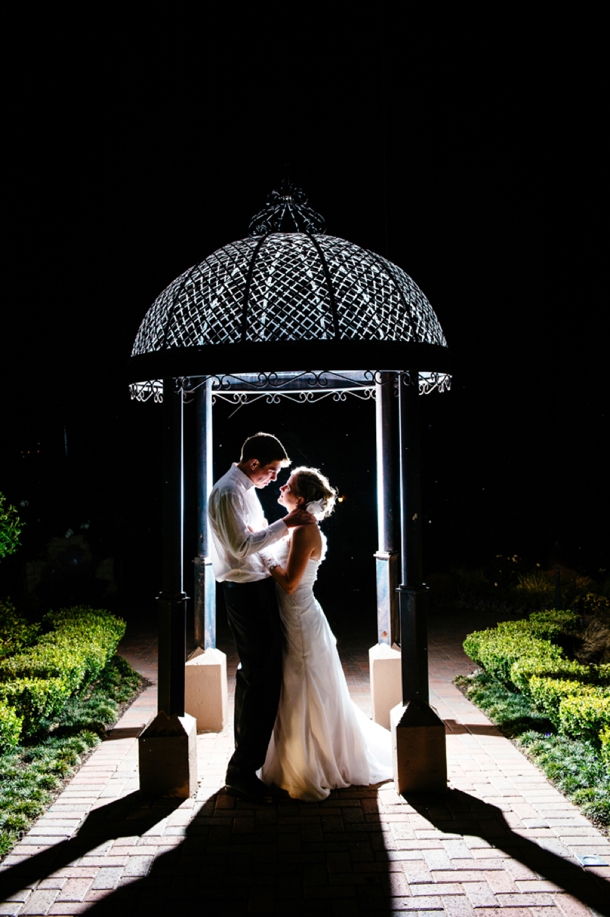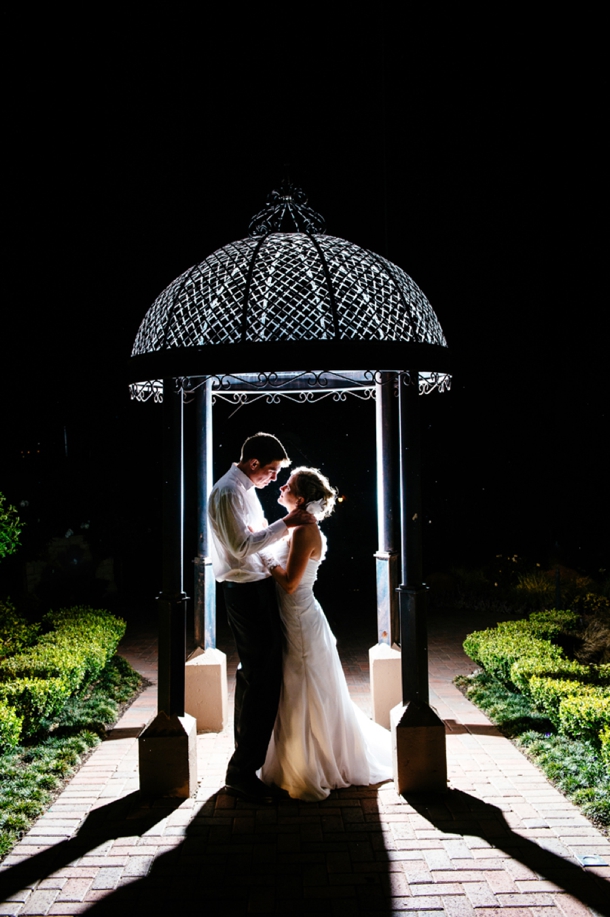 You can see more from this wedding on Simone Franzel's blog.
SERVICE PROVIDERS
Venue & catering: Zuikerkop Lodge | Photographer: Simone Franzel | Co-ordination: Tarryn from Zuikerkop | Videographer: Michael Jaspen | Cake: Suzette Hancke | Décor – All in One Party Hire | Flowers: Elsabeth and Johann Marnitz | Stationery: Rene Loubser Pretty Print | Bride's dress: Olivelli | Hair & makeup: Anzelle Long | Groom's attire: Burger Broers | DJ: Johan du Toit | Hearts: Annarien Adams
Simone Franzel is a member of the SBB Directory