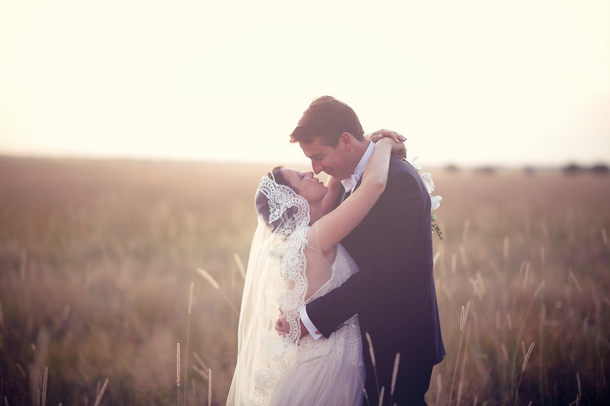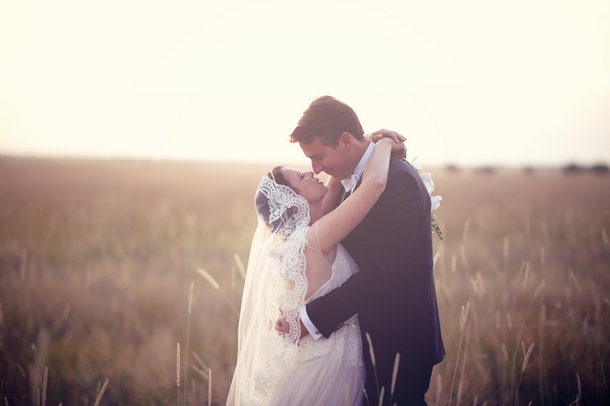 Last week, an impressive little envelope landed in my postbox. The kind of paper you want to run your fingers over, with an old-school wax seal on the back. Inside was a thick letterpress invitation, an extra that today's lovely bride Sandra shared with me ahead of our feature today. The dress code: strictly black tie – full length dresses for the ladies, tuxedos for the men, and white frocks and flower crowns for the little madams. That invitation really set the tone for Sandra and Murray's chic wedding, introducing their guests to a world of ballroom formal and Out of Africa safari style that took place right on the couple's farm in the Free State. I just adore everything about this look, from Sandra's red-lipped mantilla-ed bridal style to the orchid laden tables, all with the most incredible bush backdrop (all captured beautifully by photographer Wil Punt). And today, we're extending the invitation to you too. The pleasure of your company is requested… PS You can see Sandra and Murray's awesome safari engagement shoot here.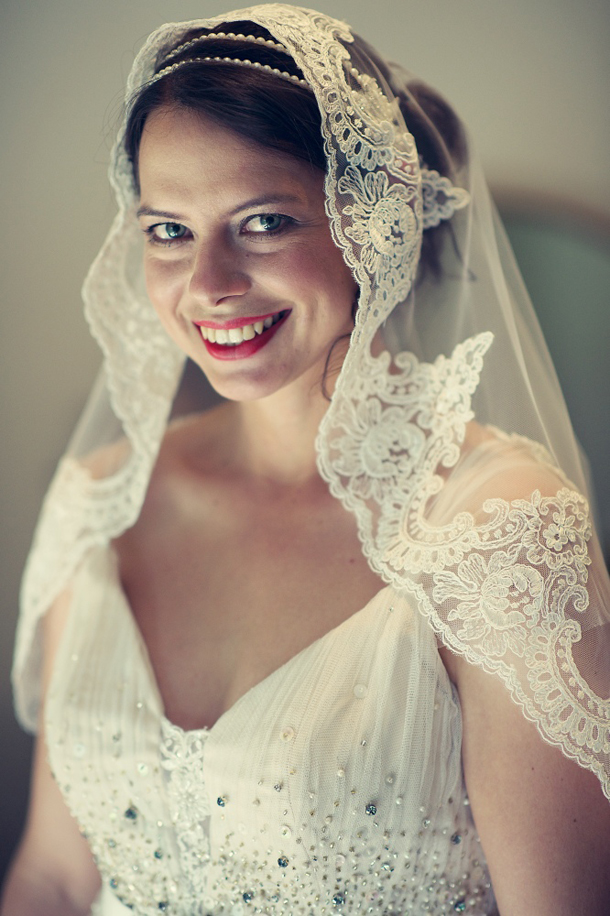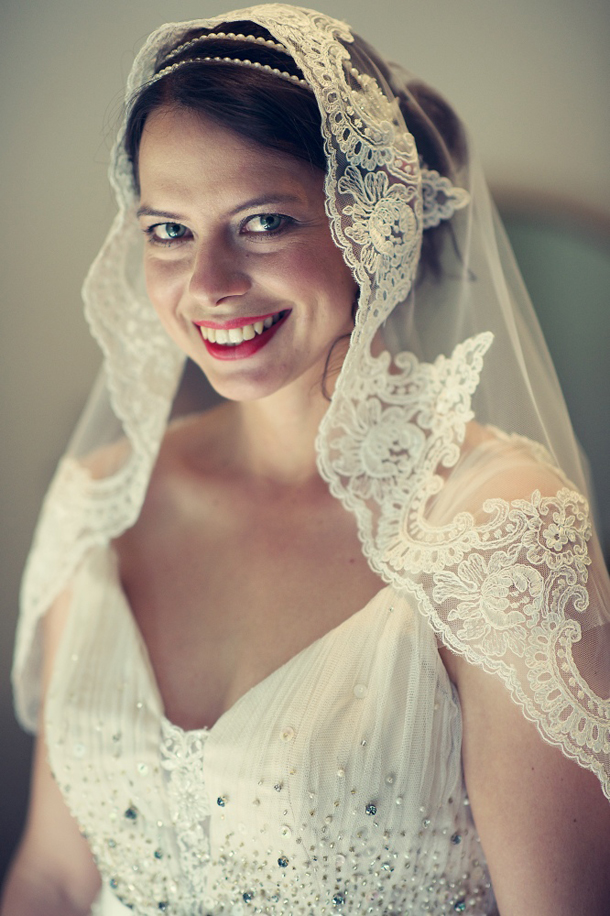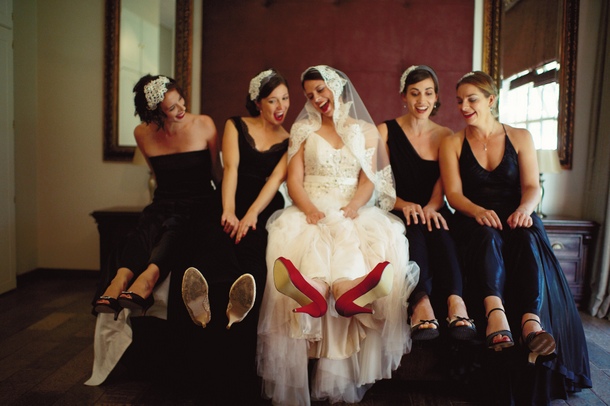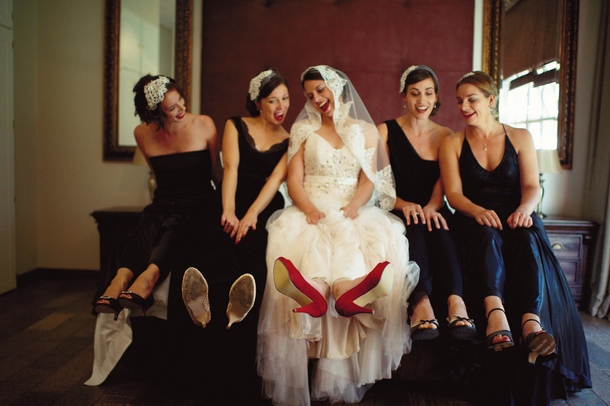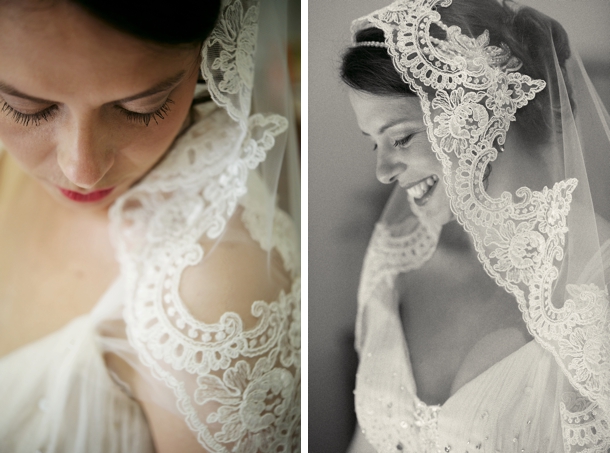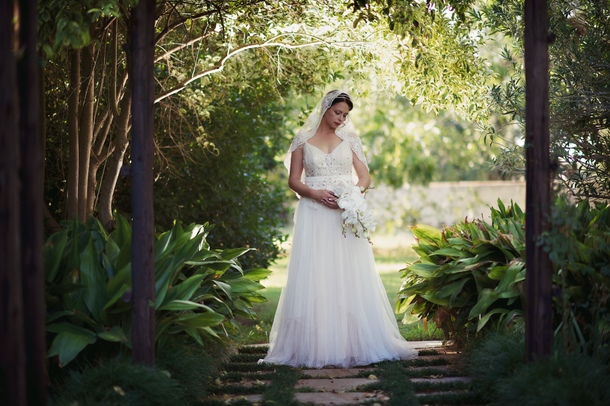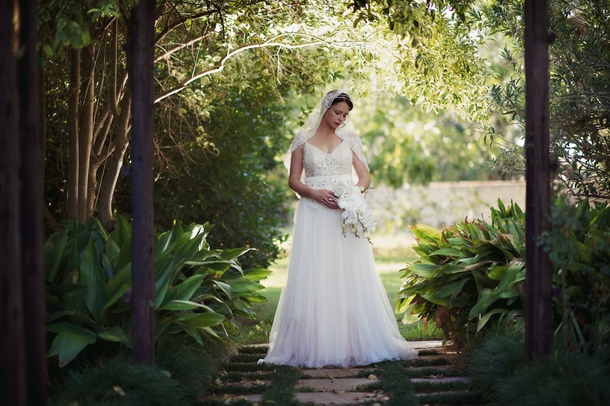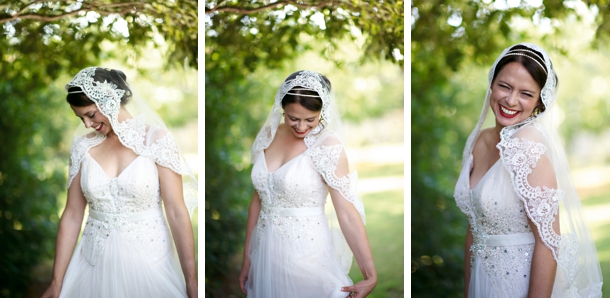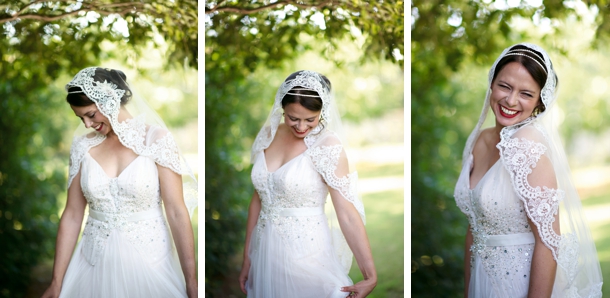 Love Story
Murray and I met at university in Cape Town. We were both engineering students and we had a mutual group of friends, so we bumped shoulders on campus and at many a social gathering! It was only in our fourth year that Murray's persistent advances paid off and we started on our eight year journey. This involved many miles of separation across cities and continents, but eventually led to us tying the knot last year.
The Proposal
"Marriage" had come up in many veiled discussions over eight years of dating, always with us putting it off for a time when we'd be less busy with our careers, so the proposal itself was still a big surprise! Murray and I were in yet another stint of long distance – myself in Joburg and he on the farm – and I was visiting him for the weekend. I was feeling pretty knackered and so spent most of the Saturday on the couch watching Masterchef. Under the guise of doing farm work, Murray was in fact out and about setting up an "Out of Africa"  dream dinner in the veld. With everything complete, he came back to fetch me for our usual drive and sun-downer drinks on the farm. We drove up to the hill behind the house, and there, under a specially chosen tree, was a white tablecloth, the family silverware and a champagne bucket set up. I thought for a while it may just be a romantic dinner date on the farm (there aren't any restaurants in sight!) – but after much chatting, he eventually got down on one knee and the rest is history. The perfect setting for what was to become the new and big chapter in our lives!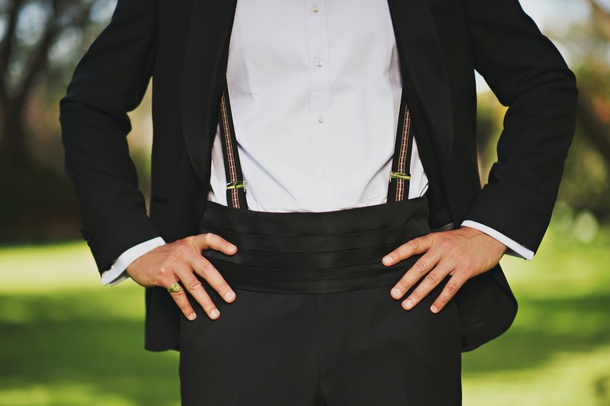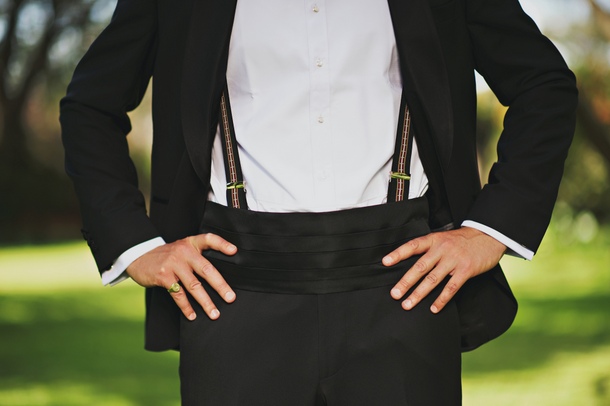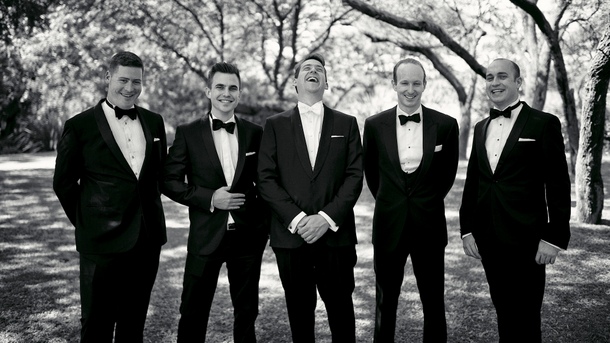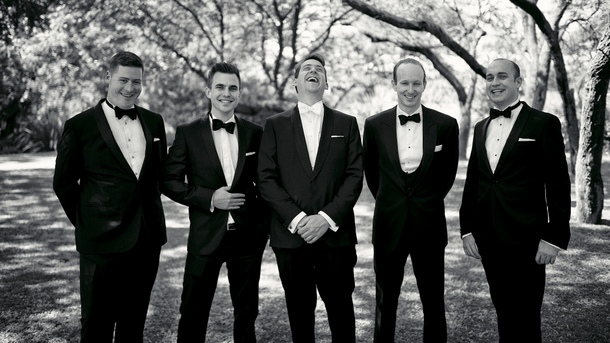 The Venue
Our very first thoughts were to get married on the farm where we currently live. Neither of us had ever dreamed of giving up city life to begin farming, but after Murray's father passed, we were both faced with the big decision of whether or not to move out to the farm to continue the family business. I needed time to wrap up my project at work and so only moved to the farm two years after Murray had made the move. This was an enormous decision for us, and in a way the farm felt like more of a new chapter than tying the knot! The logistics of organising a black tie event on a piece of veld, in a remote location while I was in between work travel were daunting, but Murray bit the bullet and started planting our patch of wedding lawn while I was on the other side of the world in Rome. This was in December and the wedding was in April – talk about watching grass grow! We couldn't have been happier though, it was such a privilege to have had a combined house warming and wedding event!
Wedding Style
I confess that I wasn't  a big wedding day dreamer, but when it came to the wedding style , we both immediately knew that it would be "Out of Africa," or "Silk and Safari" as we called it. We both loved the idea of an elegant black tie evening in the veld, reminiscent of old world safari glamour. The colour palette was ebony and ivory, with fabulous hints of deep red – scarlet lipstick, red books as wedding favours, red masai kikois on the backs of the director's chairs, and so on. We were also determined that the event should feel less like a structured wedding and more like a wonderful gathering of friends and family at what was to be our new home. Here's a link to my pinterest board where I gathered all my thoughts:)
Wedding Details
The biggest detail was that we decided to host our own wedding ceremony. This was a high risk move, but we had a long history behind us and we had such fun writing our own vows and making the occasion personal. A bridesmaid played the cello as an entrance piece, another bridesmaid sang a hymn, our parents performed a hand-tying blessing, there were readings from friends and family, and of course, even a little lobola transaction! We had absolutely no regrets! Another personal touch was the secondhand books that we gave as wedding favours. We absolutely love books, especially secondhand or antique gems, and this was a nice way to write a personal thank you note onto the front cover for each of our guests. The guests also got a little mini pocket of potatoes – our venue being a potato farm and all.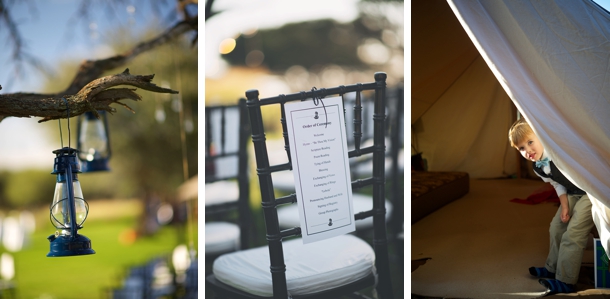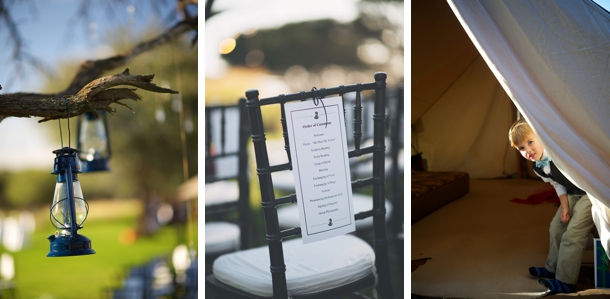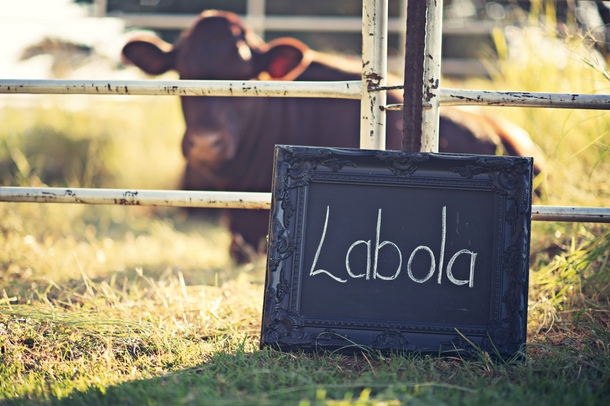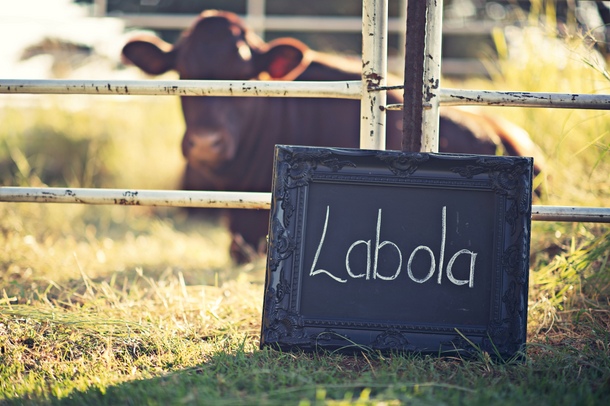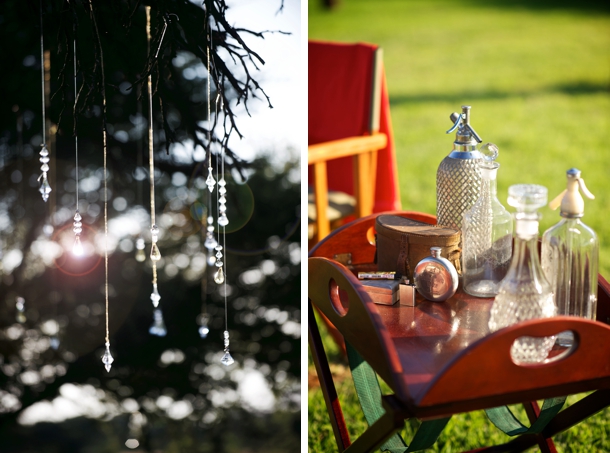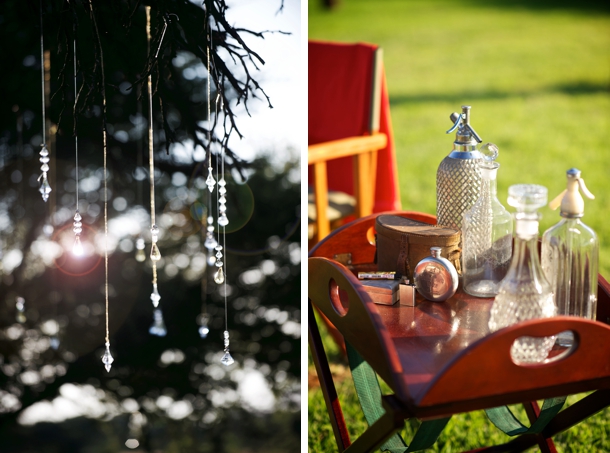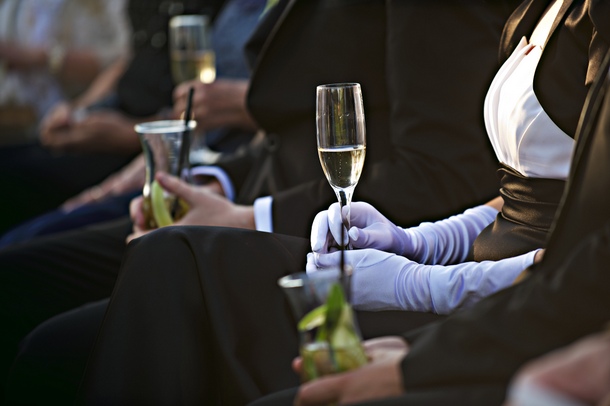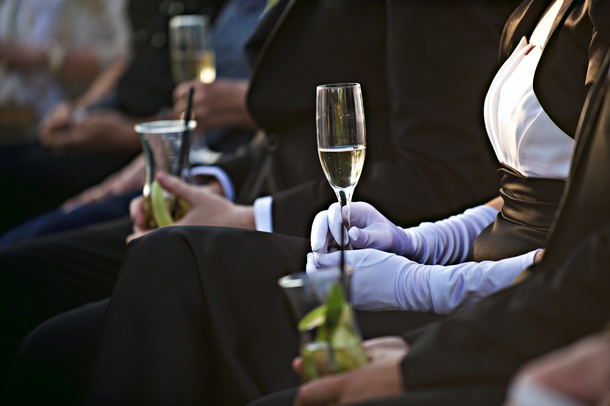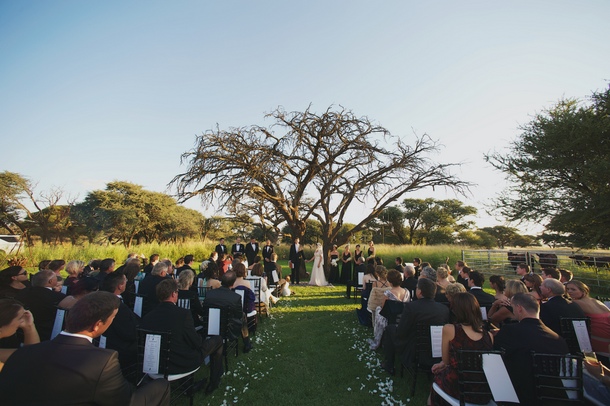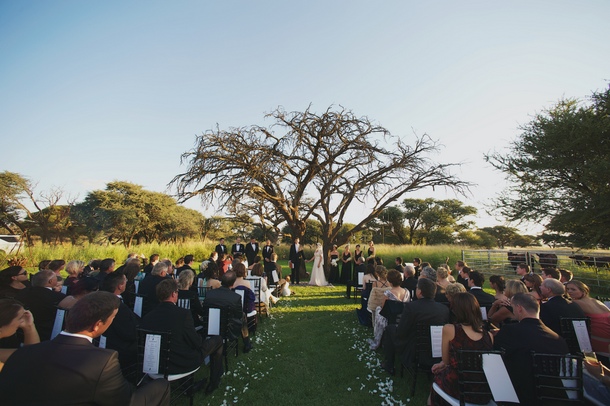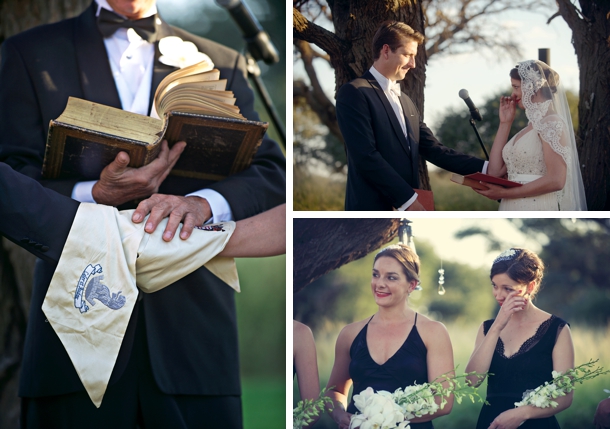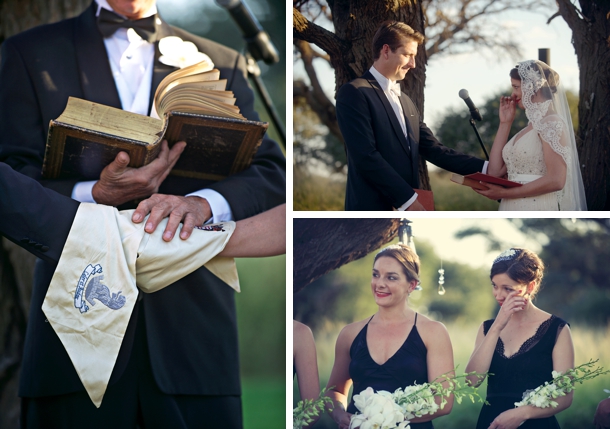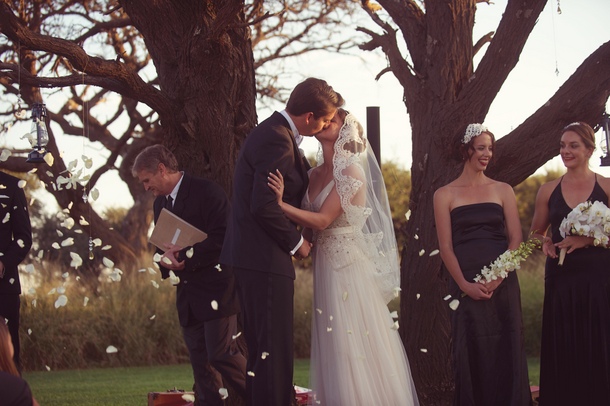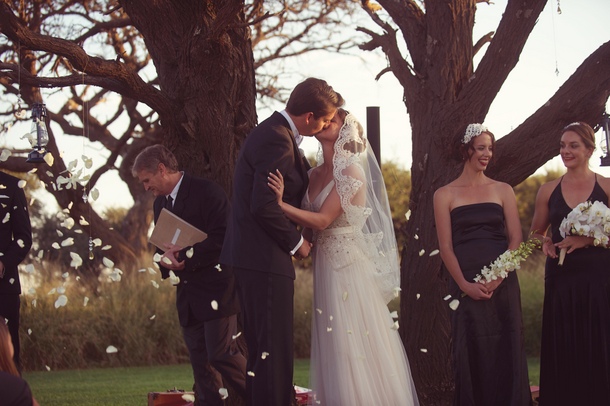 DIY Elements
We did all of the décor ourselves. We made a whitewashed screen out of gum poles for the portable loos and then used this as a backdrop to hang family pictures and for a photo booth. All the mini potato pockets were made by the bridal party. The same fantastic bridal team helped with hanging lots of little crystals in the trees and making all of the flower arrangements. A fabulous family friend made the bouquets for the bridesmaids and myself.
The Flowers
White orchids to contrast my ivory dress – I tried to keep it simple and elegant.
The Dress
My dream dress was a vintage, ivory gown that wasn't necessarily a 'white wedding dress', and that I could wear again to any black tie event. My main inspiration was the Jenny Packham range, and I especially loved the idea of combining her Willow and Aspen gowns. It was really quite simple to choose designers to make the dress. I passed the fabulous display of KLuK CGDT gowns every day on my commute from Rosebank to Parkhurst, so there was never a doubt about who the designers would be!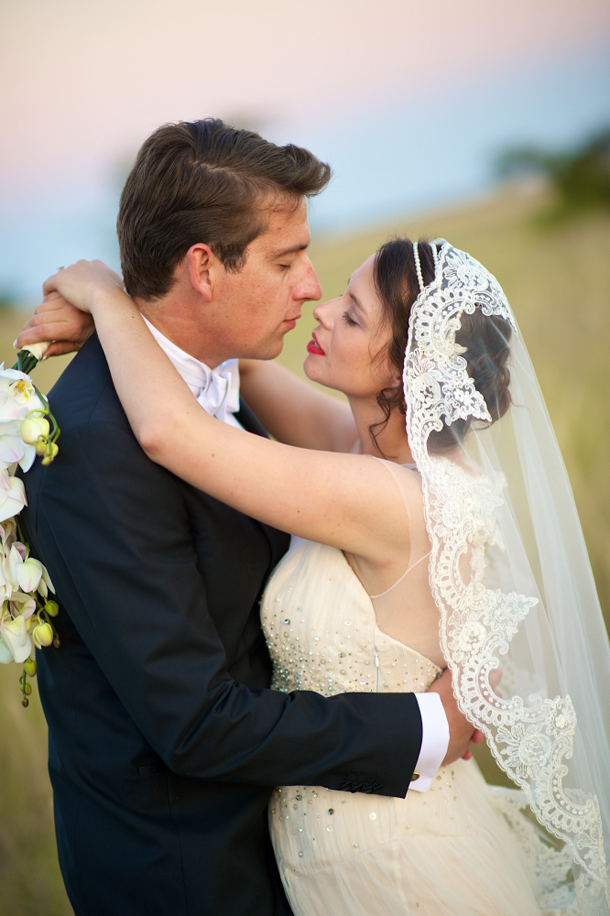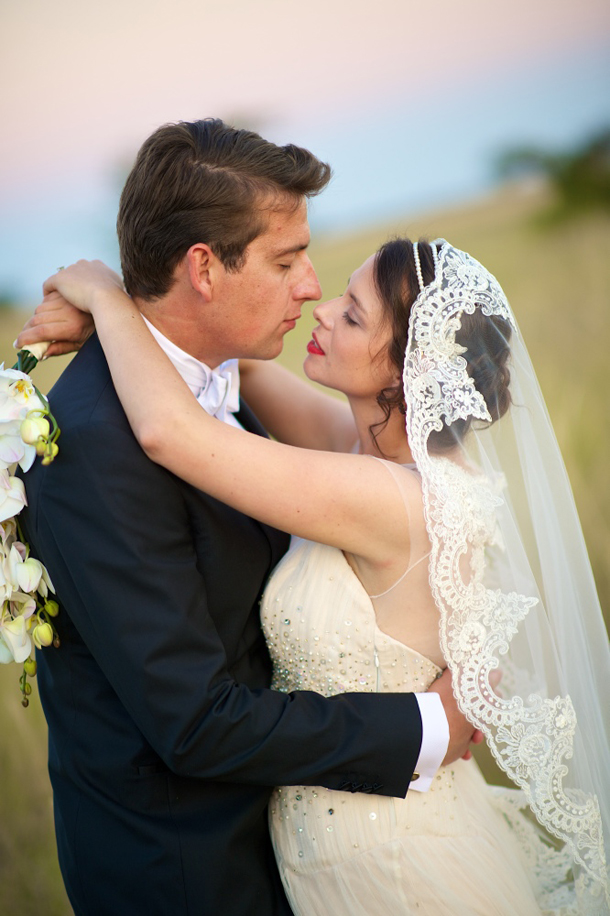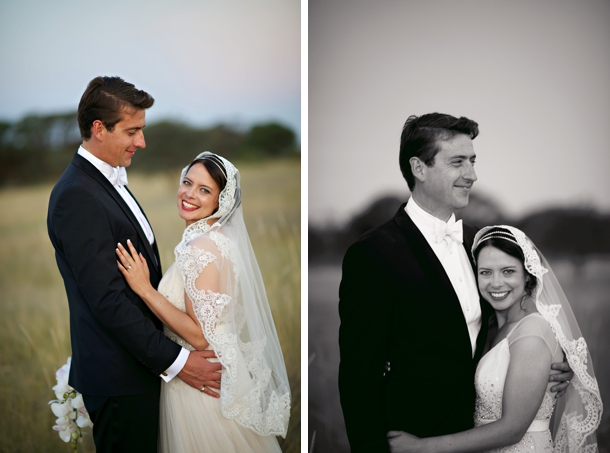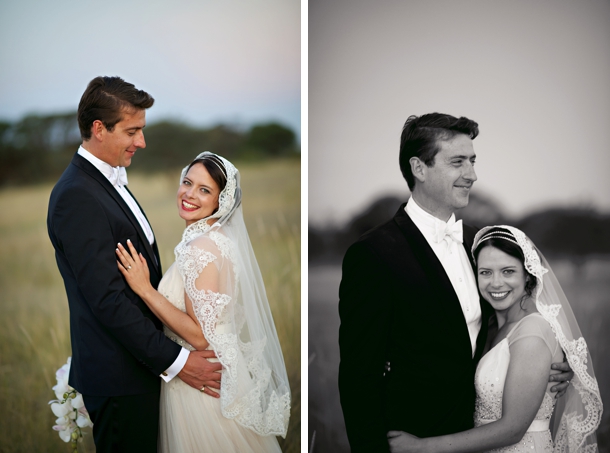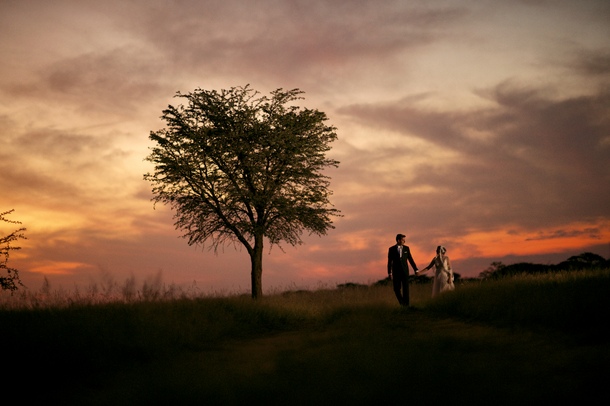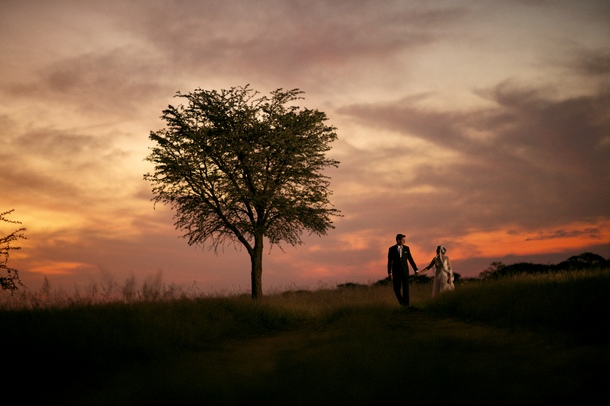 Memorable Moment
Saying our wedding vows and then the words "I do".
Proudly South African Details
The farm we live on is a cattle farm and my folks have a cattle farm as well, so we just had to include a little lobola transaction in our wedding ceremony! For our first dance song, we had "Great Heart" by Johnny Clegg. Perfect for the setting, and the lyrics were extremely meaningful :)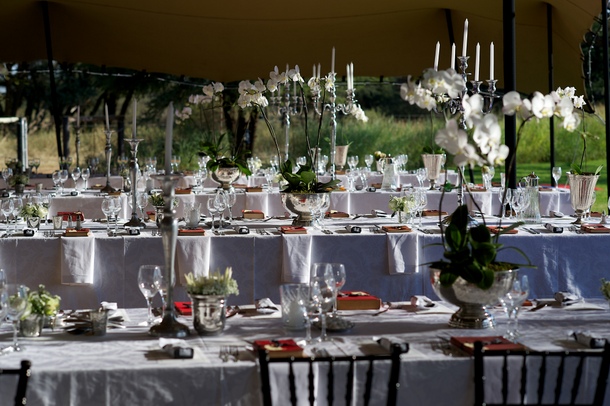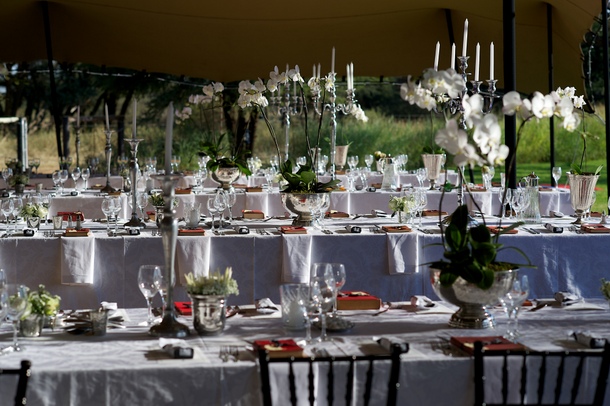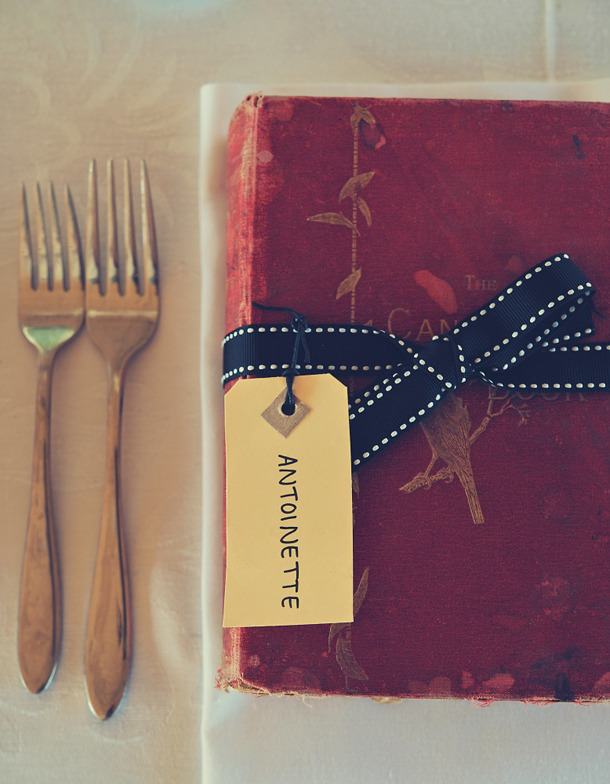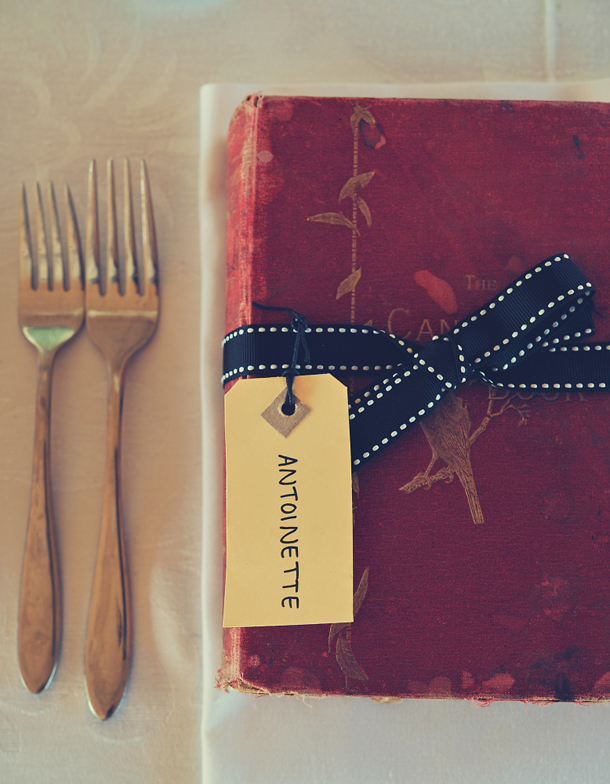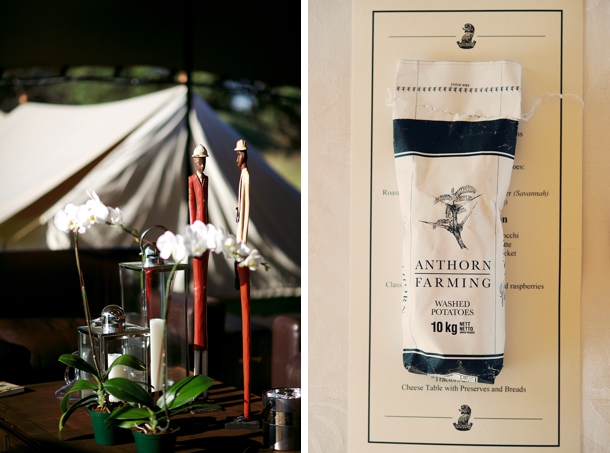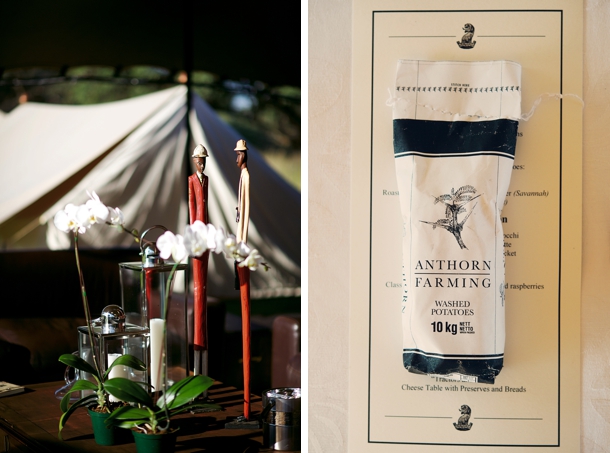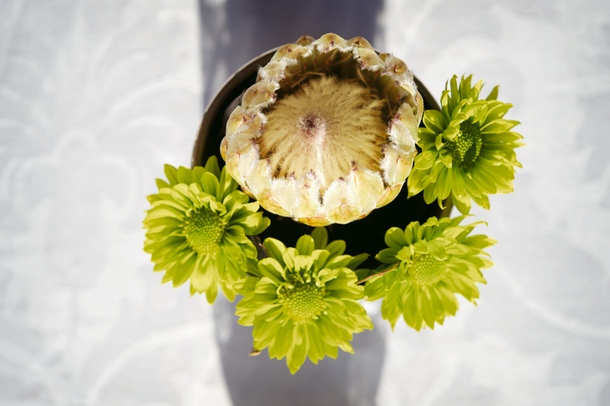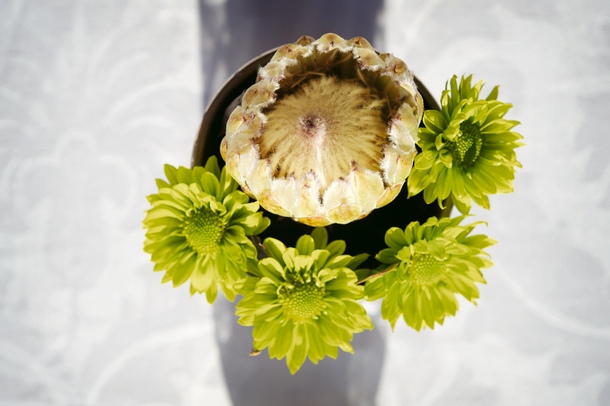 The Honeymoon
Actually we still haven't gone on a honeymoon! Long story, but it was a busy time and we already had some other trips planned for the year, so we still have a honeymoon/babymoon ;) to look forward to.
Advice for Future Brides & Grooms
Take the time to enjoy the planning. Ours was a little rushed and we wished we could have slowed it down a bit to really enjoy the build up. Otherwise, it's your day, so do things just the way you would like them to be, not necessarily by a list of dos and don'ts.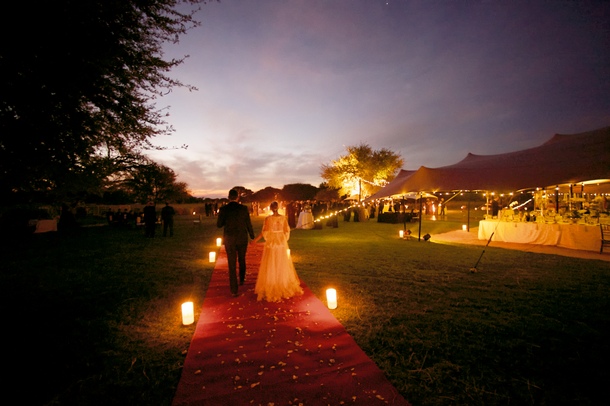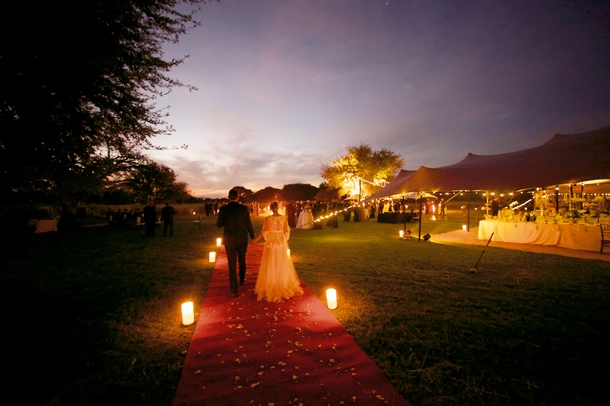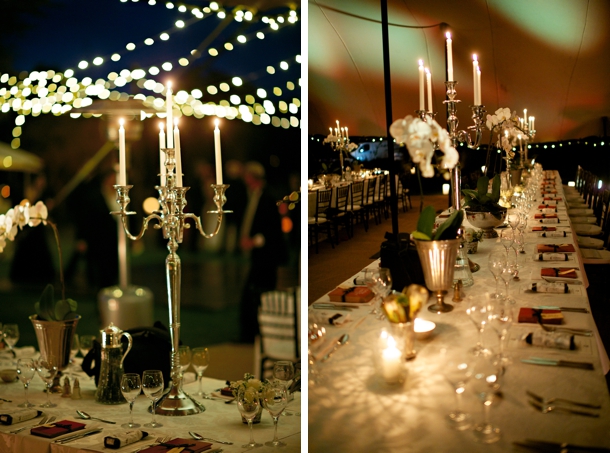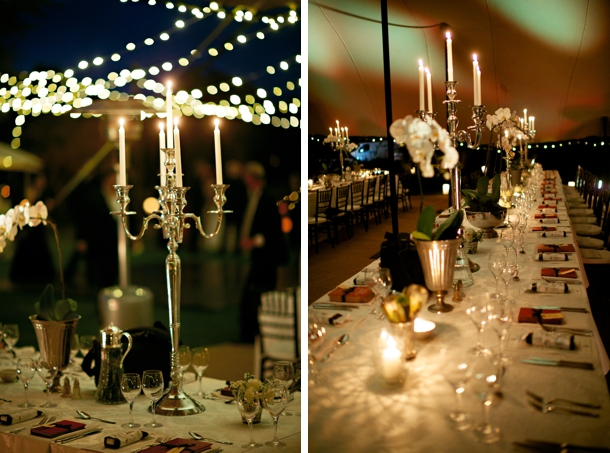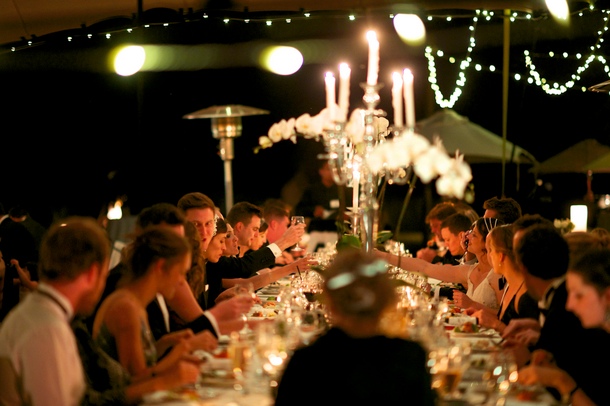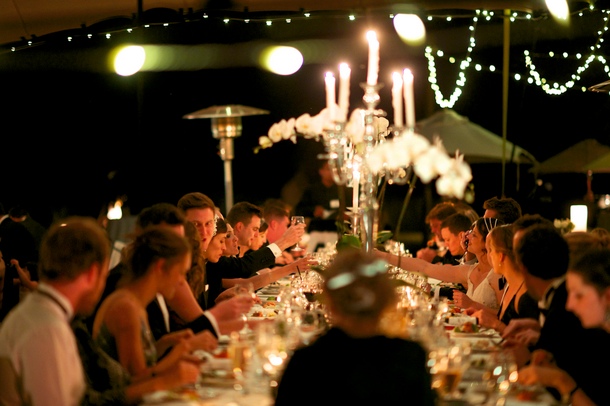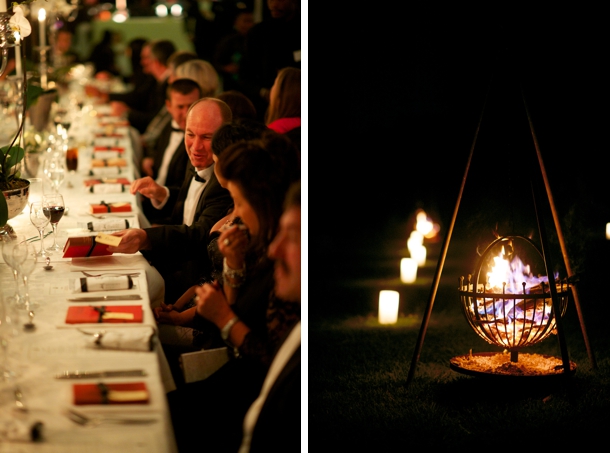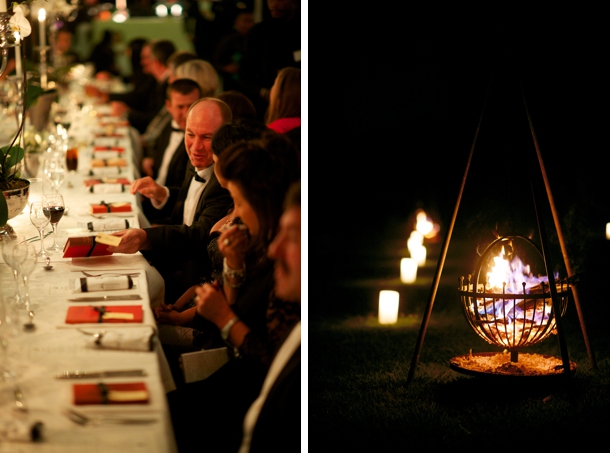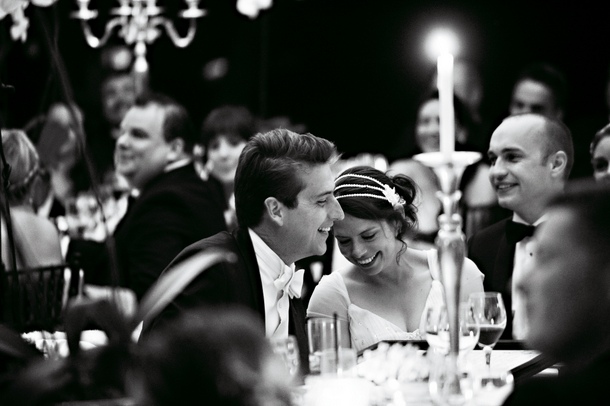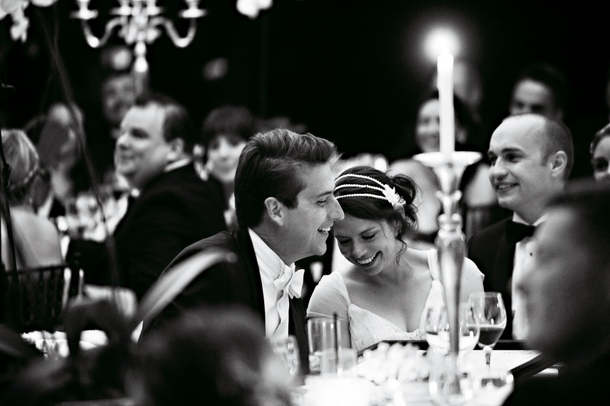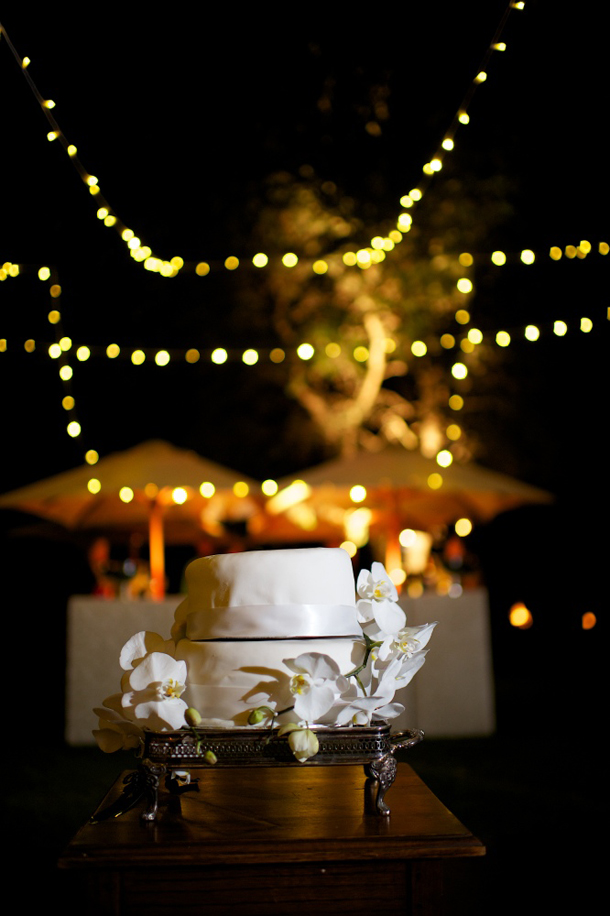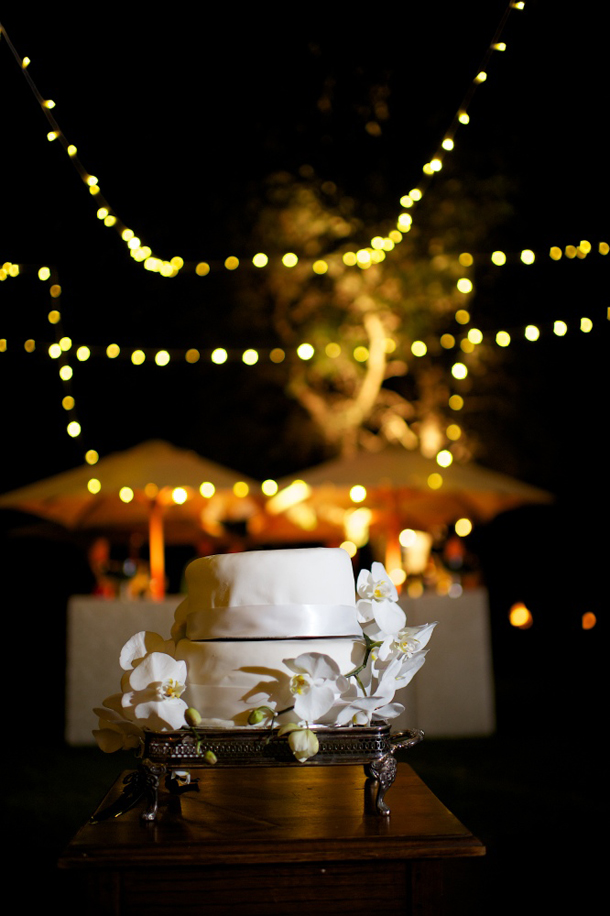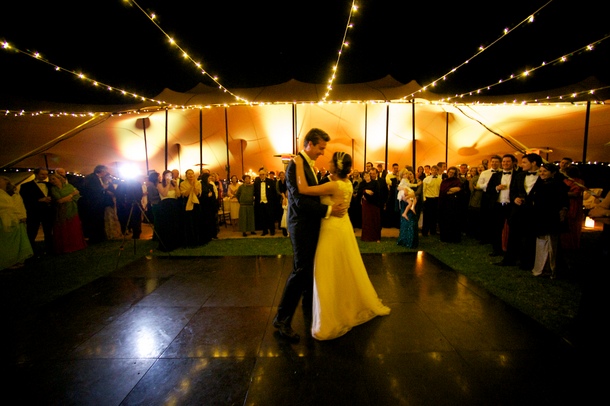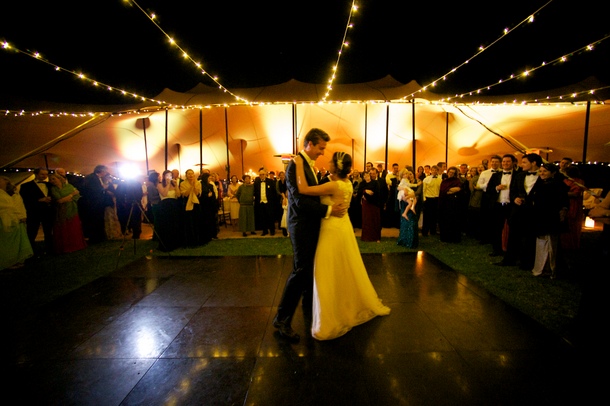 You can see more from this wedding on Peartree Photography's blog.
SERVICE PROVIDERS
Ceremony & reception venue:  & catering: Private farm | Cake and catering: Vicki from Freshfoods Catering | Photographer: Wil Punt of Peartree Photography  | Co-ordinator: Bruce at Loudfire  | Stationery: DIY design and paper from The Paper Café, Rosebank | Bride's dress: Malcolm Kluk and Christiaan Gabriel du Toit | Bride's accessories: Headpieces from Helena's Crown | Hair & makeup: Charmaine and Marie in Christiana | Hiring: Table décor from Funxion Fusion, tablecloth hire from The Tablecloth Hiring Company, portable luxury loos from Comfort Loos | DJ: Optimus Acoustic, Bloemfontein