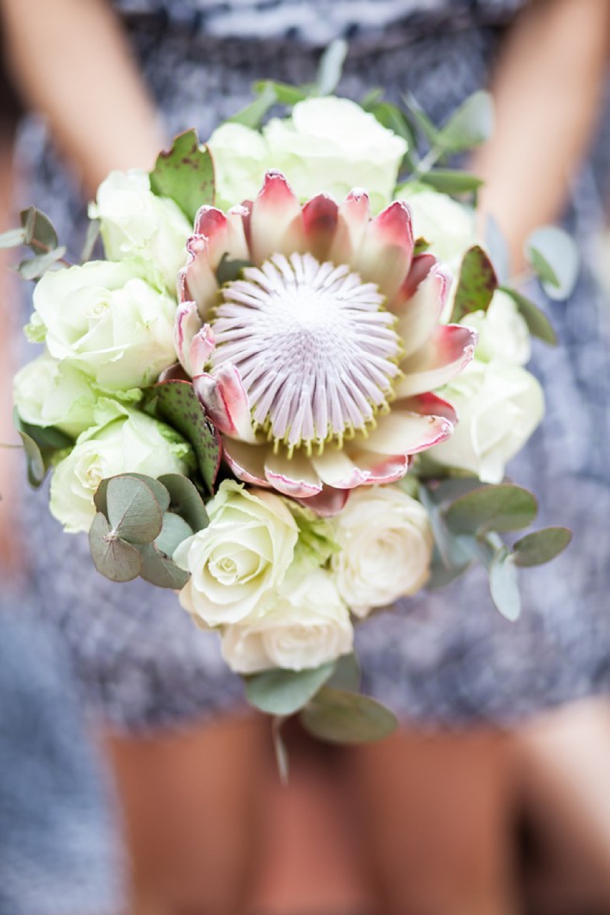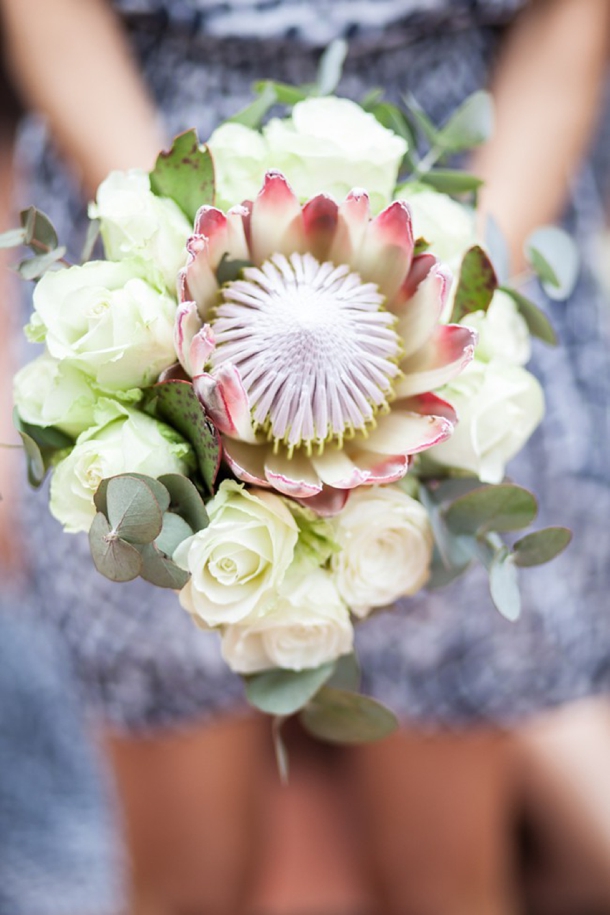 My love for the South African bushveld is not undocumented – in fact, I'm pretty sure I tell you all how much I lurve it every time I feature a bush wedding on the blog. But it's a love that runs deep – so deep, in fact, that it was my dad's major complaint about my last boyfriend. How could you really love me, he reasoned, if you didn't love the bushveld? Ten points, Dad. So I really appreciate a couple who not only shares this feeling of mine but who, even when not getting married at a game lodge, managed to infuse their wedding with some of the same vibe. For Jill and Mike's marquee wedding, their african wedding theme was brought in through cheeky touches – wooden giraffes on the tables, animal print bridesmaid dresses (it sounds wrong, but it looked oh so right!), succulents and beautiful protea bouquets. But this was no cheesy safari-themed event – with the elegant backdrop of the Hilton estate and an outdoor marquee, a chic updo and layers of tulle for the bride and a gentle palette of black and white with soft pinks and greens, this is every bit the classic formal wedding. It's a delicious combination pulled off perfectly, and photographed perfectly by Vanilla Photography. Oh, and can we get a shout out to some awesome groom styling – loving Mike's gingham tie!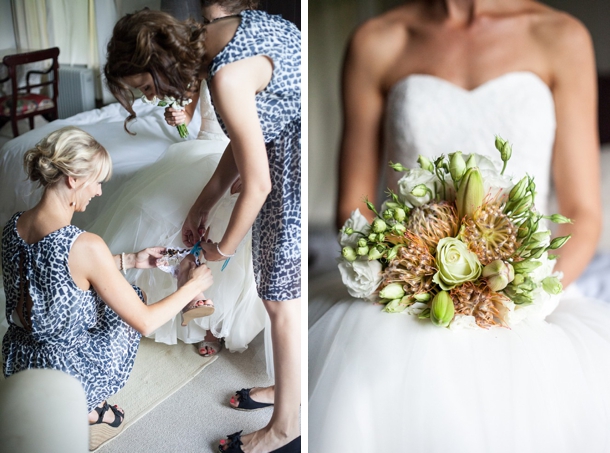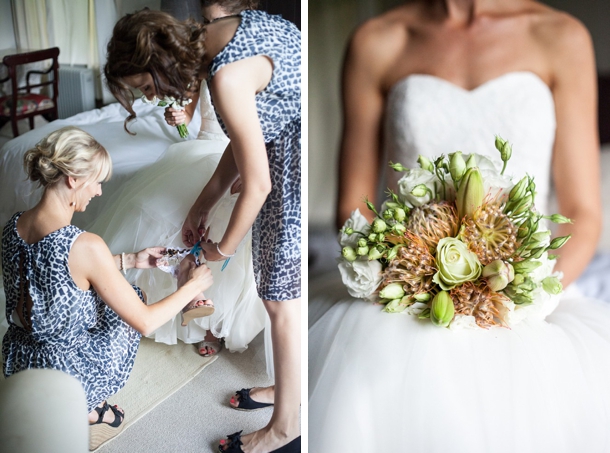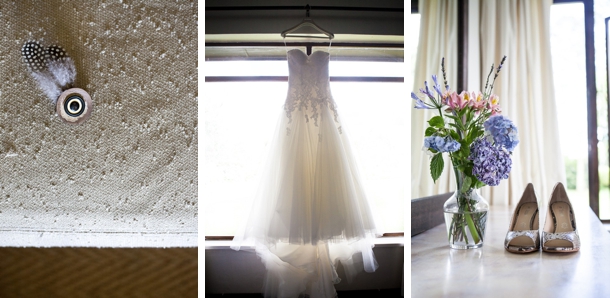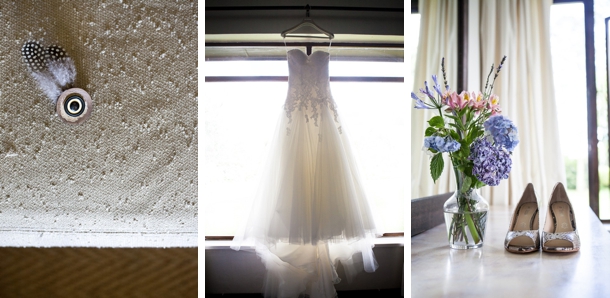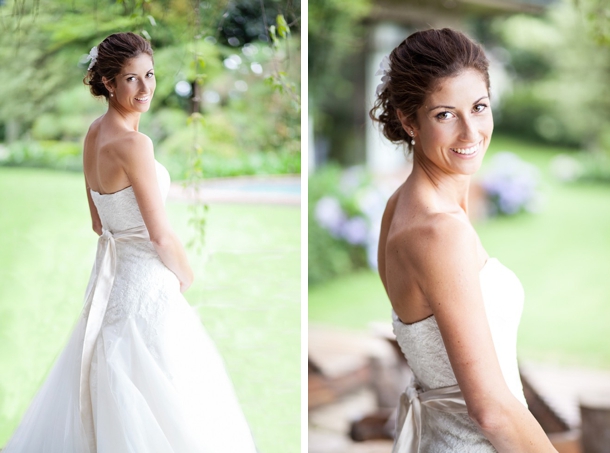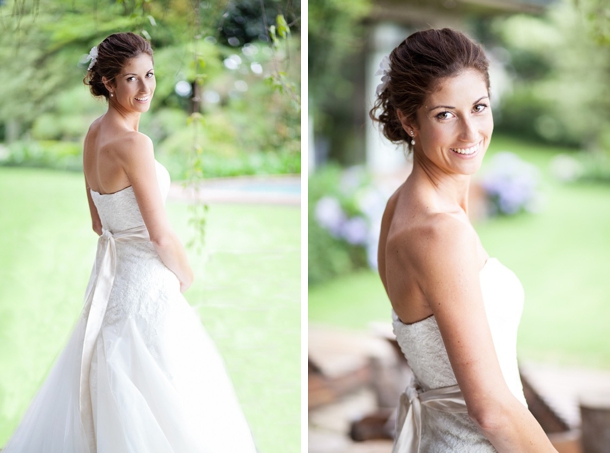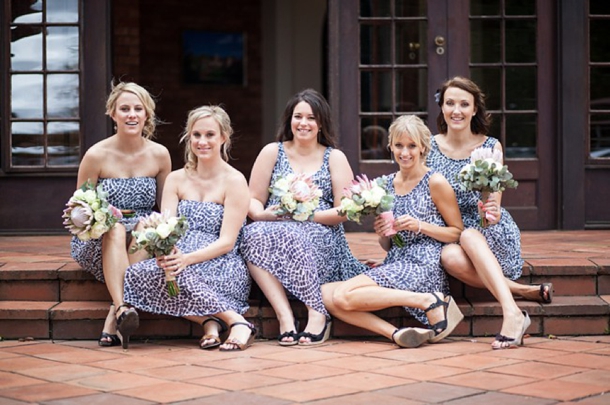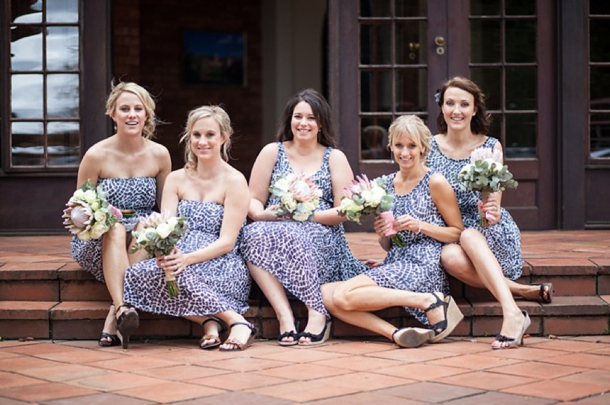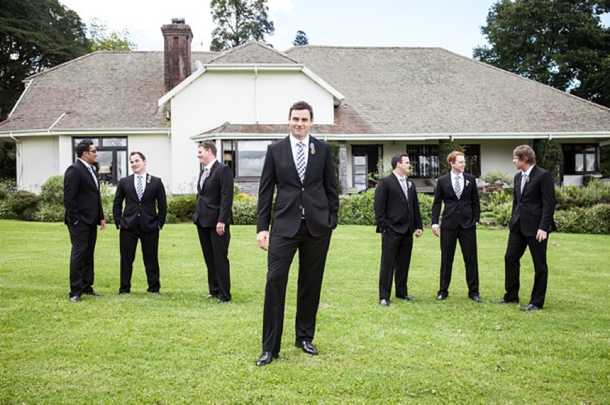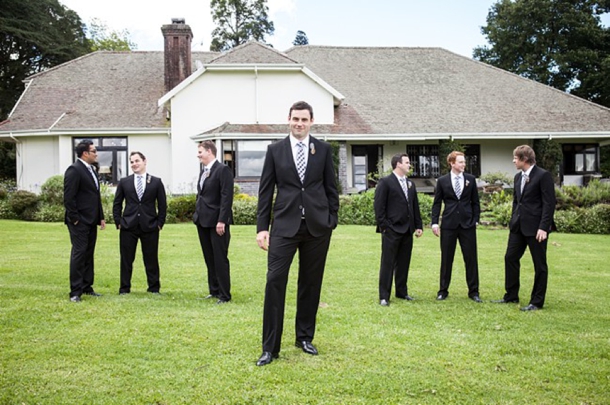 From the lovely Jill:
Mike and I met in our second year at UCT. We had a lot of mutual friends and when one of them had a party, that was it. We then dated for ten years, during which Mike qualified as a chartered accountant and I set out on a career in marketing. After living in Johannesburg for two years we packed it up and pursued our love for the bush, and went to work at Londolozi game reserve. Mike became a game ranger and I a camp manager, then Marketing Manger where I still am today. We lived in the bush for three years before moving back to Johannesburg.
In April 2012, Mike took me to the Kruger National Park for a quick break from the city where he had organized a surprise of two nights at Ngala Game Reserve. On arrival, I still suspected nothing. That evening, after a wonderful game drive, we had dinner under the stars and went back to drink some more champagne when he popped the question.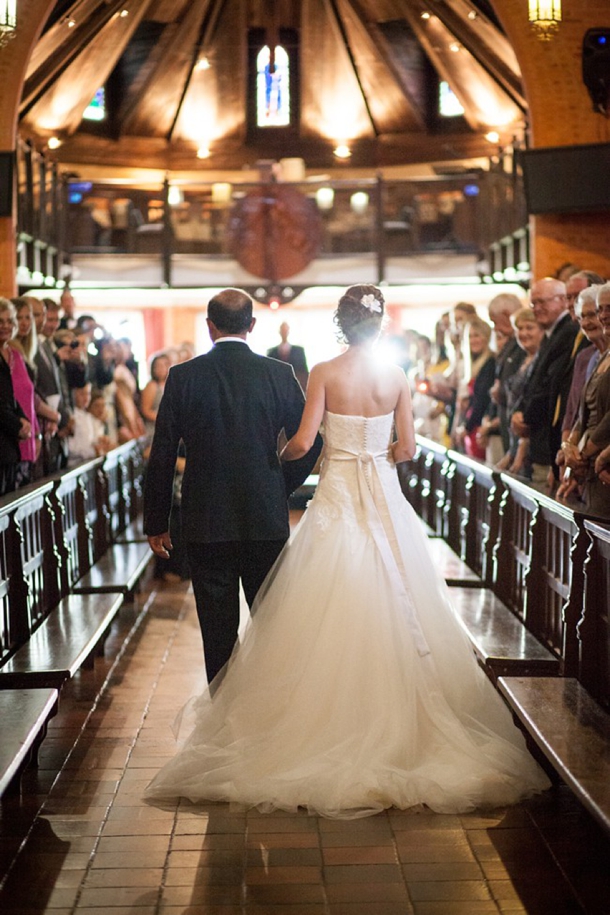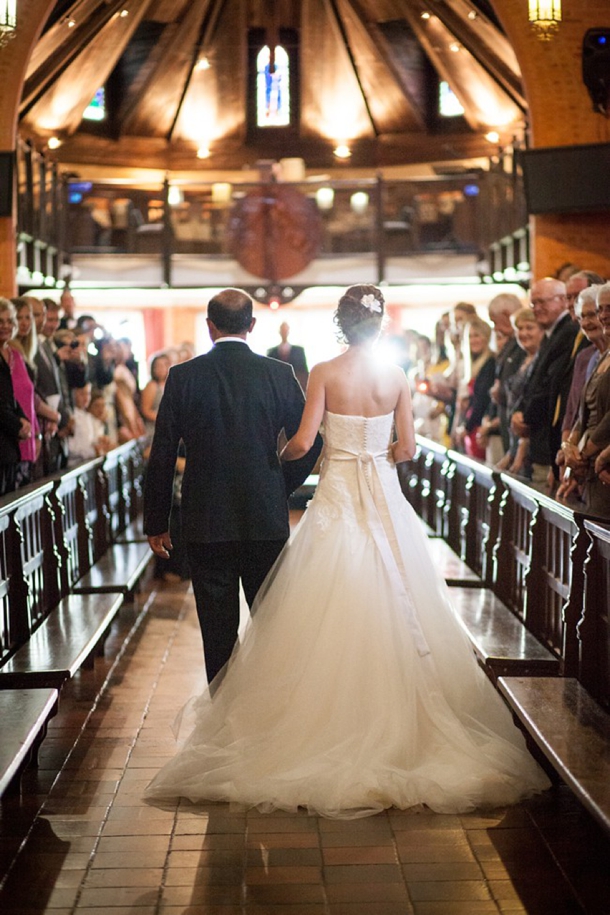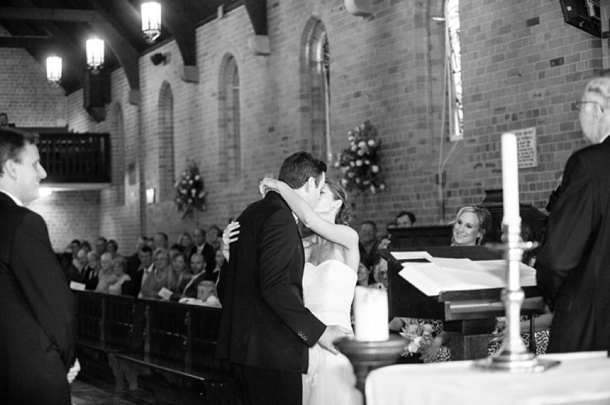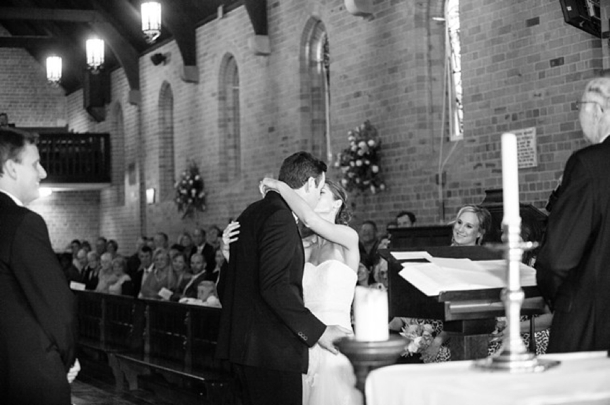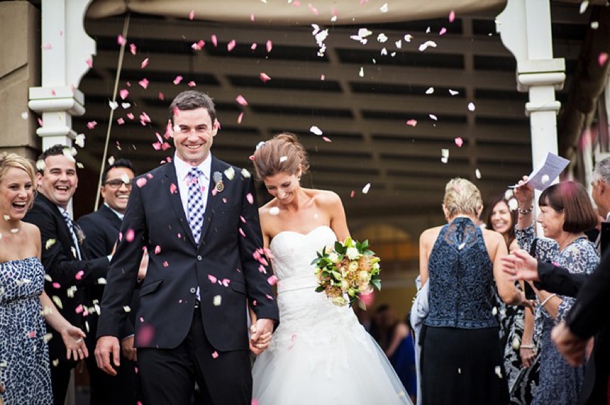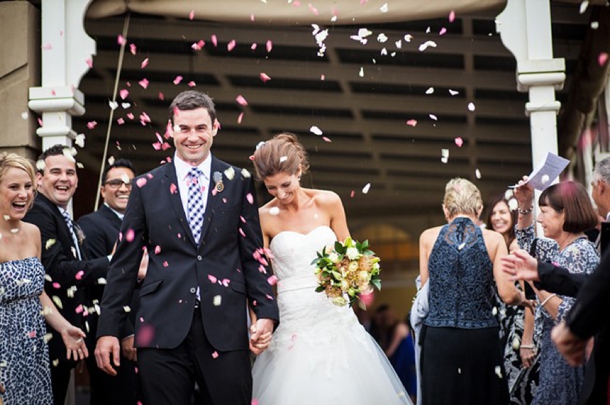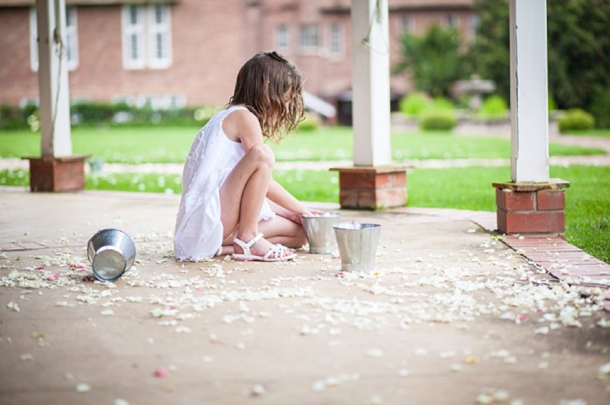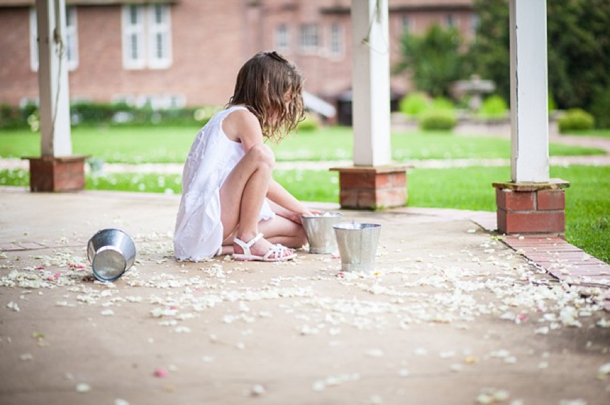 Finding the venue was rather challenging as we didn't want a wedding venue as such, that churned through weddings every weekend. We also wanted something that could accommodate the whole bridal party. We chose Hilton Country Estate in KZN.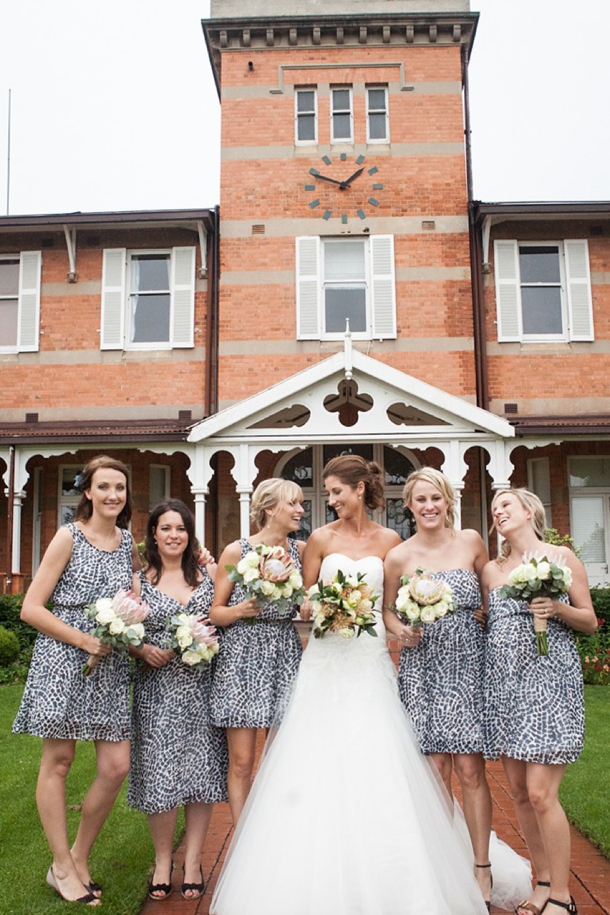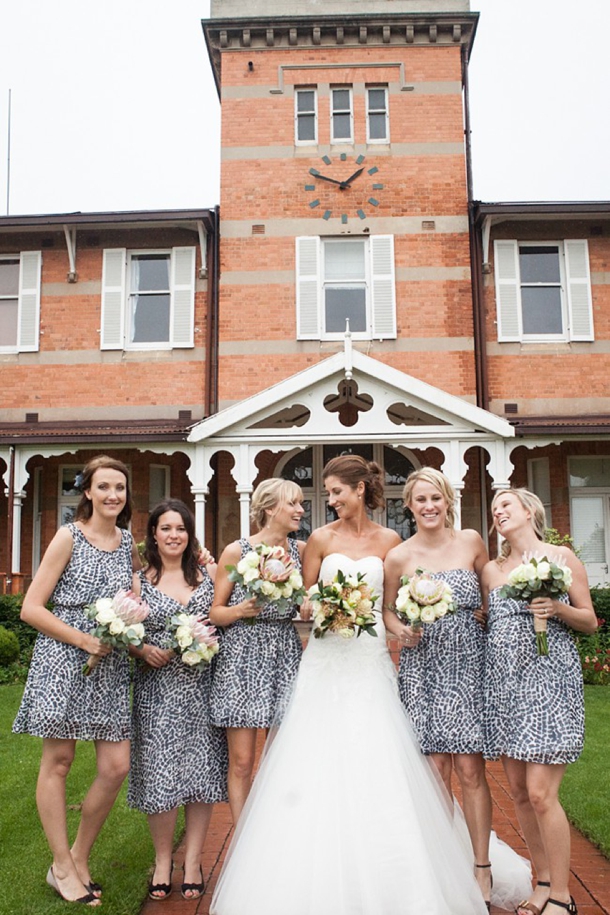 The design and concept for our wedding was particularly hard to decide on as there were so many ideas and themes that we wanted and just couldn't choose. We eventually decided we wanted a bit of an African theme pulled through, so we sourced the beautiful wooden giraffes. We also didn't want to have masses of flowers that we knew would go to waste afterwards, so we chose aloes that could be replanted.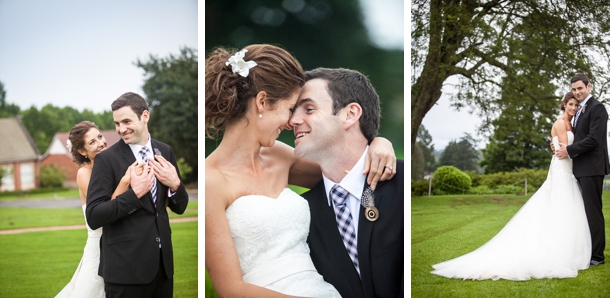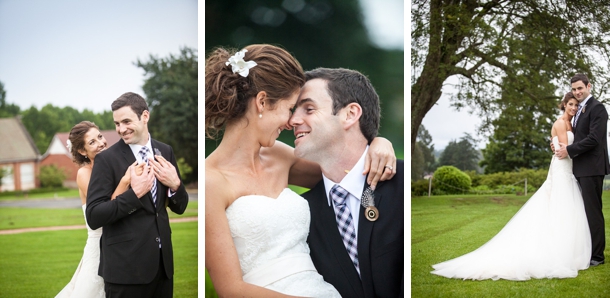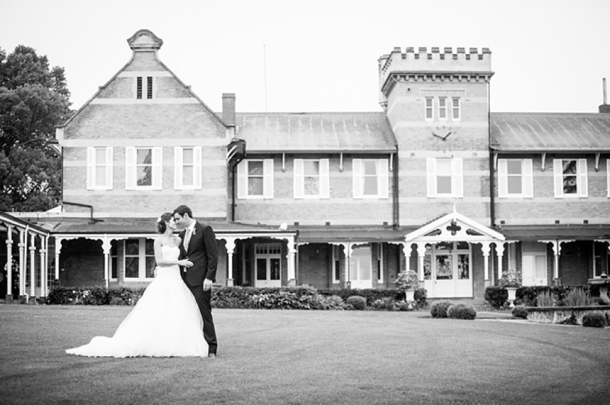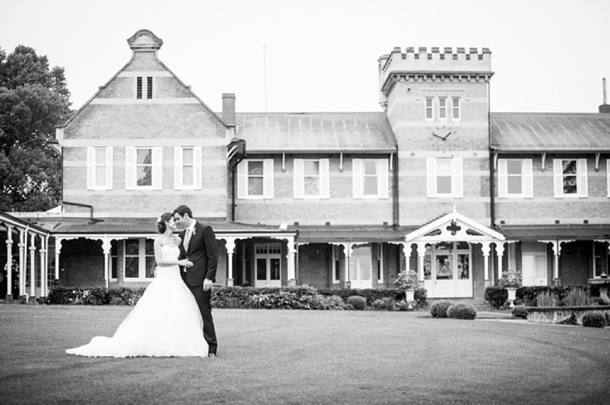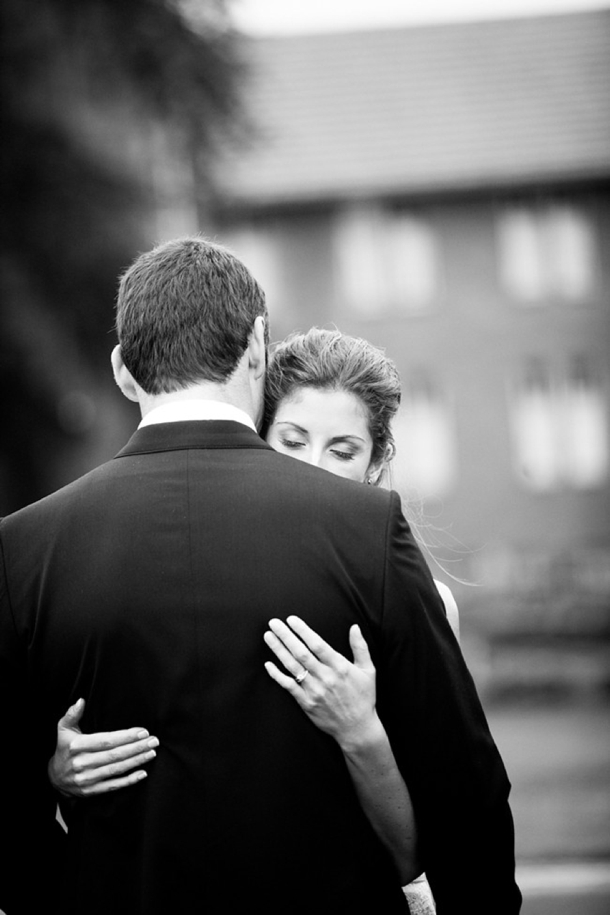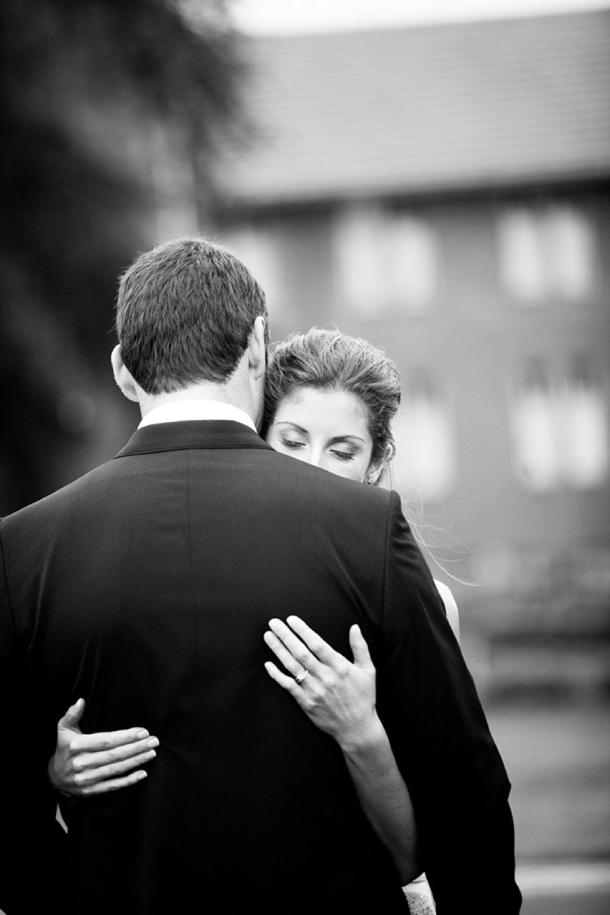 When the day arrived, I loved walking down the aisle in my dress, seeing my husband to be, and having so many family and friends in one place. It rained cats and dogs – just as well we had flip flops for everyone, as they were definitely needed to traipse through the mud!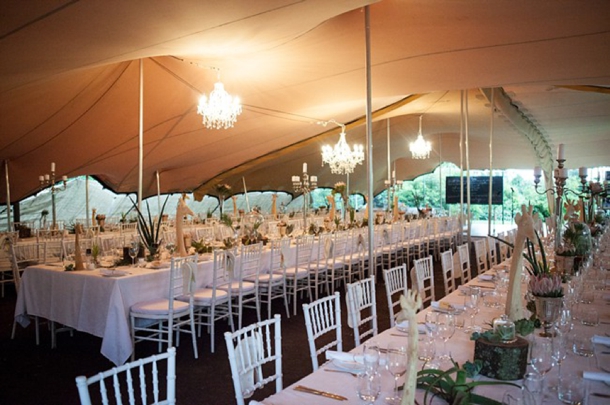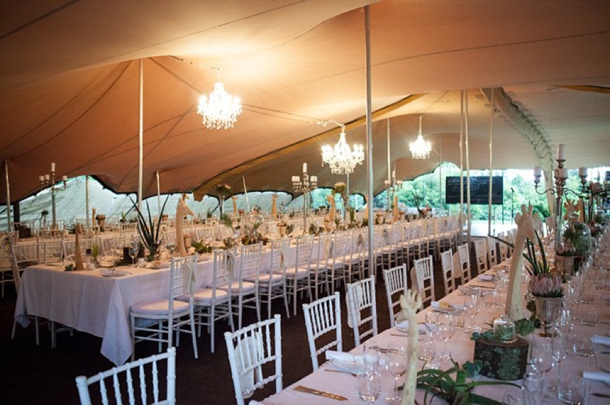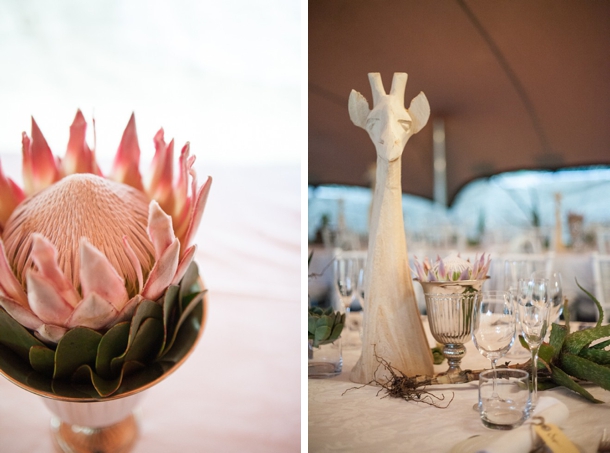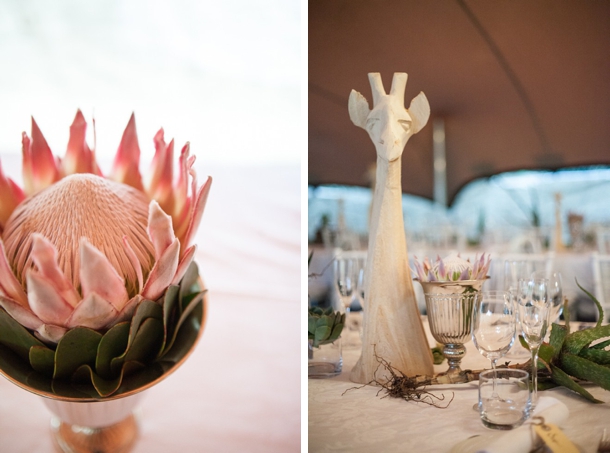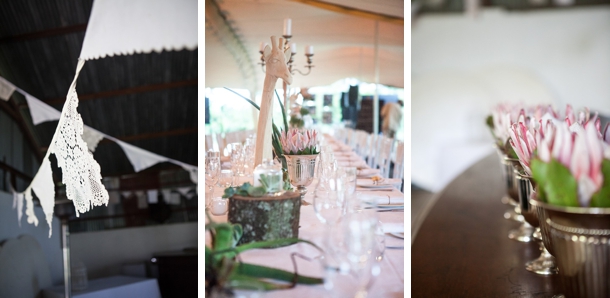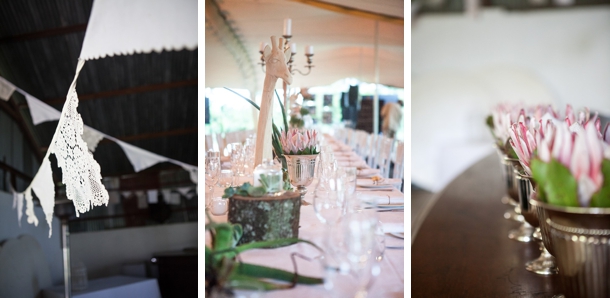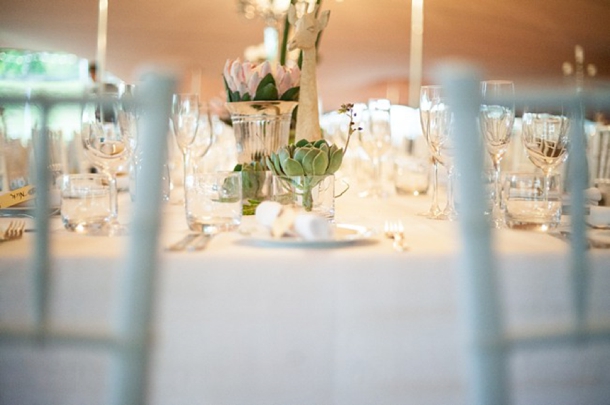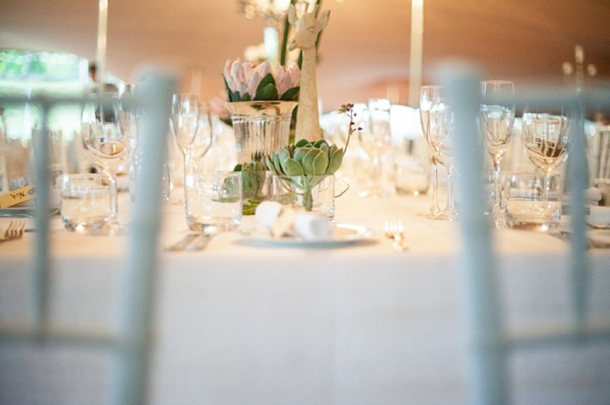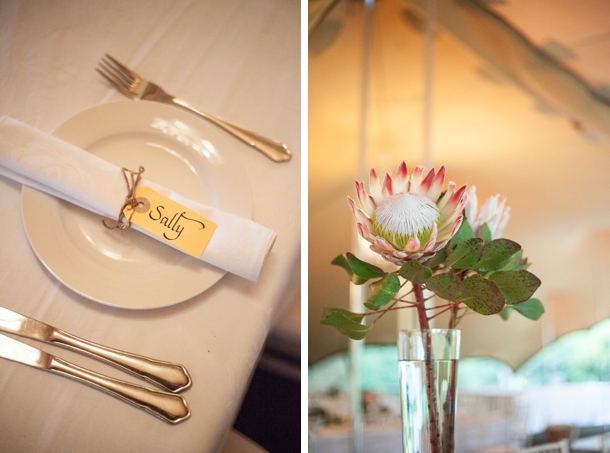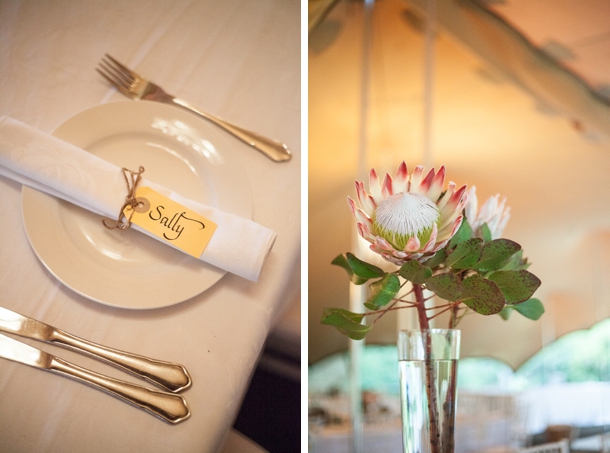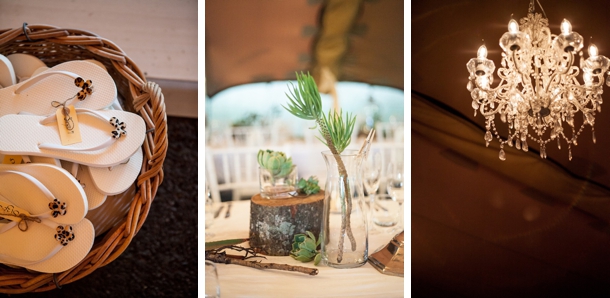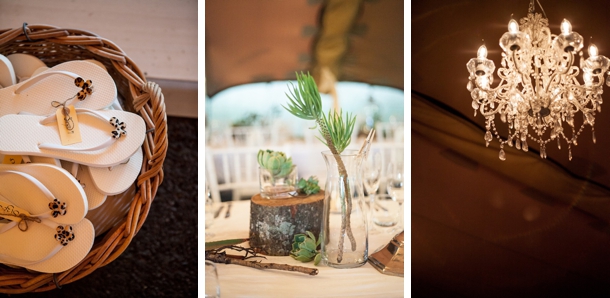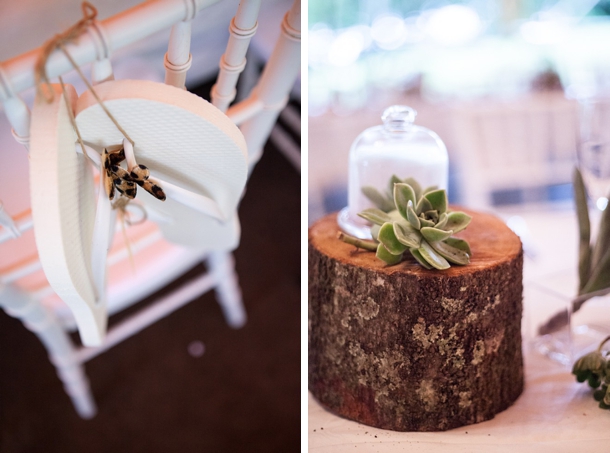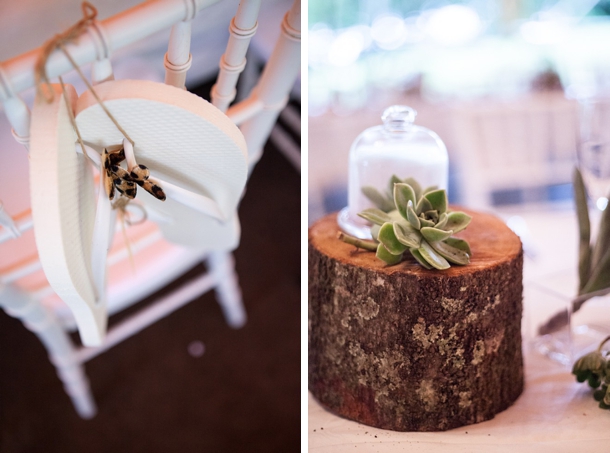 My advice to future brides is definitely to have a wedding planner on the day. I didn't, but it would have lifted a lot of stress on the day, especially for my mom.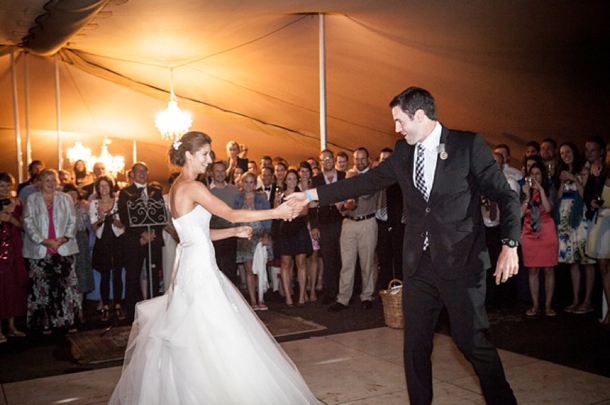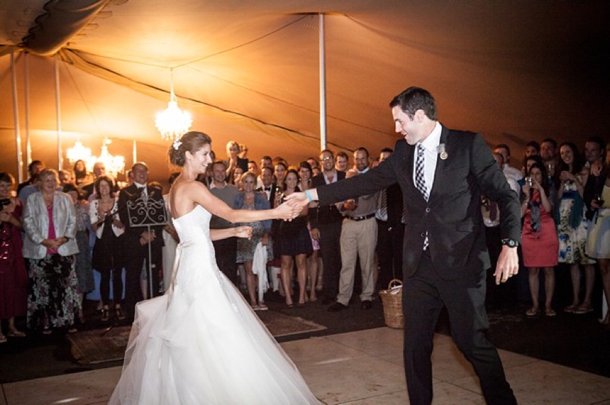 Thanks so much, and congratulations to Mike and Jill for sharing their big day to us. And a big fat SBB welcome to Bron of Vanilla Photography – you can of course head over to her blog to see even more.
SERVICE PROVIDERS
Venue: Hilton Country Estate | Catering: Dixon Caterers (033 347 1703) | Photography: Vanilla Photography | Flowers & decor: Pure Joy | Cake: Zolitas Couture Cakes | Bride's dress: Bridal Manor | Makeup & second shooting: Fiona Clair | Hiring: Planned to Perfection | DJ: Allan McCabe


* This post contains affiliate links. The cost to you remains the same, but SBB may receive a commission for any sales made.