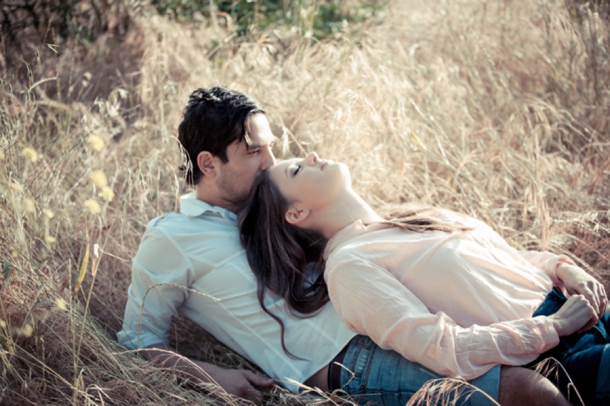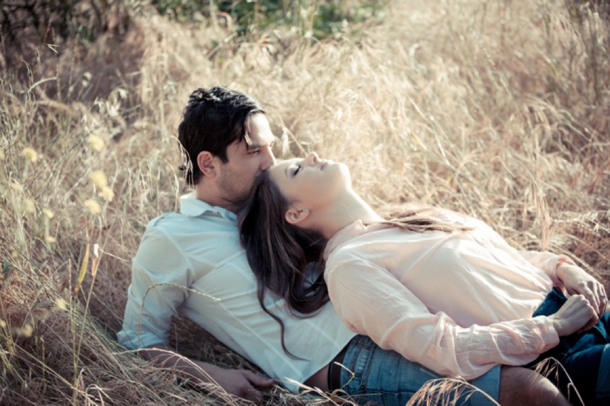 You know how sometimes life seems to have a soundtrack? Well, often I feel like that about photos. It always happens if a couple mentions a favourite song as I edit their wedding feature, but sometimes the pics themselves remind me of a specific song. And when I was working on today's engagement shoot, I couldn't help but put 'Kiss Me' by Sixpence None the Richer on the iPod. I think it was the playful spirit of the images, the sense of a carefree summer day, or maybe just the way that groom and bride-to-be Raazik and Debbie look at one another… Kiss me down by the broken tree house…swing me , upon its hanging tire…bring, bring , bring your flowered hat…we'll take the trail marked on your father's map… Either way, it's an adorable e-sesh, perfectly captured by newbie photographer Abby Anderson. Would you believe this is Abby's first solo shoot? Nope, neither did I, but I'm so happy she shared it with us!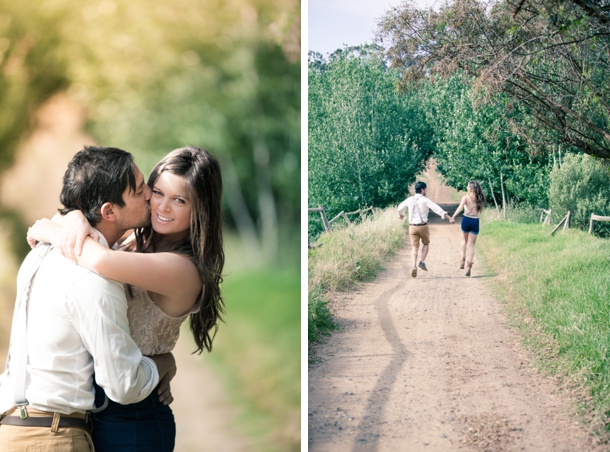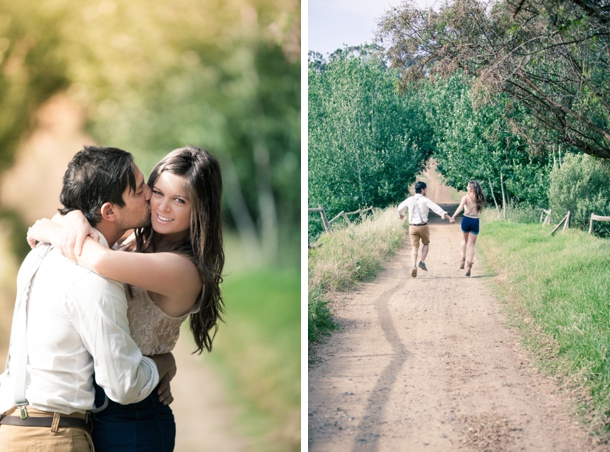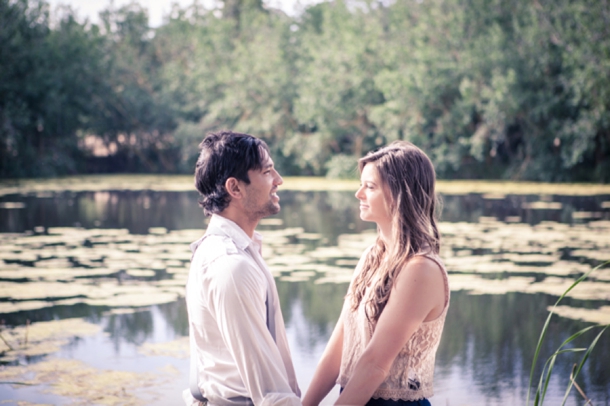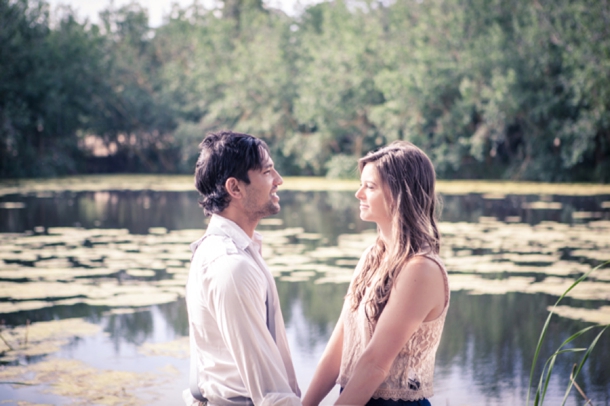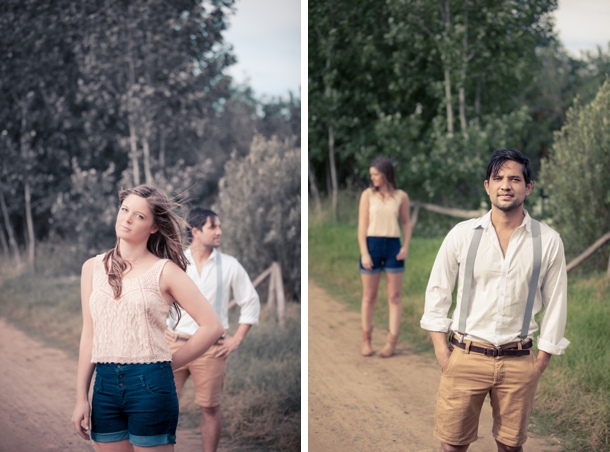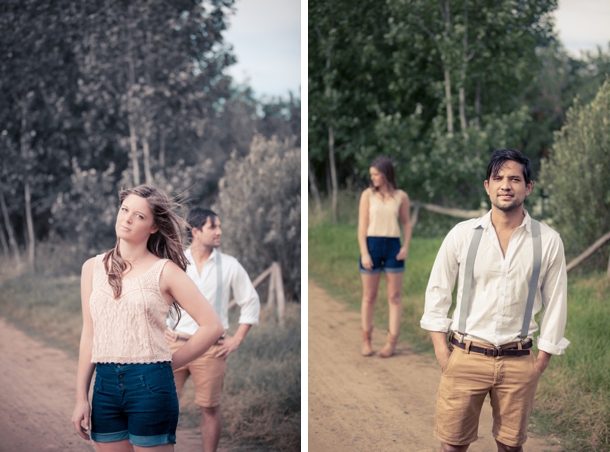 Bride Debbie also sent over an account of the meant-to-be way she and Raazik got together…
We met at Red Bull when we were students, both of us worked there, and it was through working together that a friendship blossomed into a romance. The first time I went to Ra's family home, I walked past 'the wall of fame'. (Ra has two brothers, and together the three of them are amazing athletes with fantastic achievements.) Ra swam for South Africa, so the majority of his photo's on the wall were of his swimming and waterpolo teams. While looking at all these photos of achievement, I noticed one photo in particular that caught my eye as it looked very familiar. I thought to myself "Yes, I do know this photo becasue I have it too!". There we are, top row, three people apart…same swim team 1993. Obviously Ra progressed into a South African champion, but it must have been fate that ten years later we would meet again and another ten after that we would be engaged…
At a friend's wedding a month before we were engaged, the groom had walked into the reception wearing his Adidas takkies (a quick change from his smart shoes at the ceremony). Obviously we were all amused by this quirky change of shoes, and it was just then that Ra whispered to me, "at our wedding one day, I'll be the guy rocking the trucker hat". Lying on the couch one evening I caught Ra's reflection in the mirror…shirt, tie and trucker hat! I said, "what are you doing?" He got down onto one knee, said some very special words I will never forget and then asked me to marry him. I of course said, "YES". Having been together for so long, it was always going to be a tough task for him to surprise me, but this was just perfect.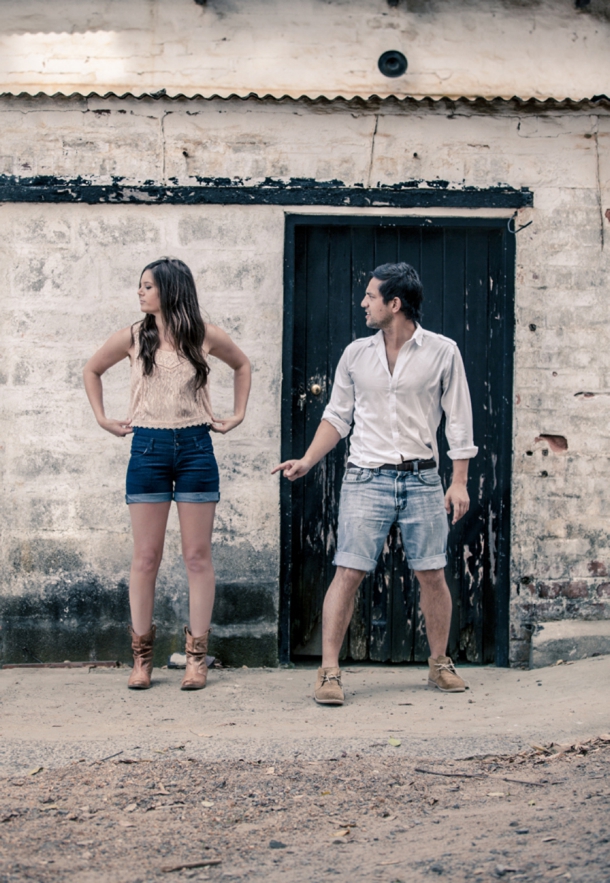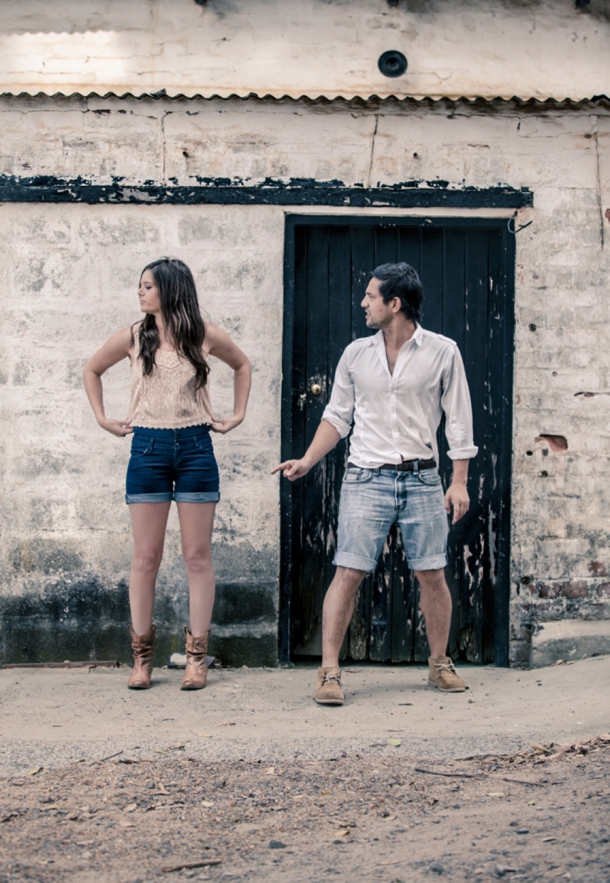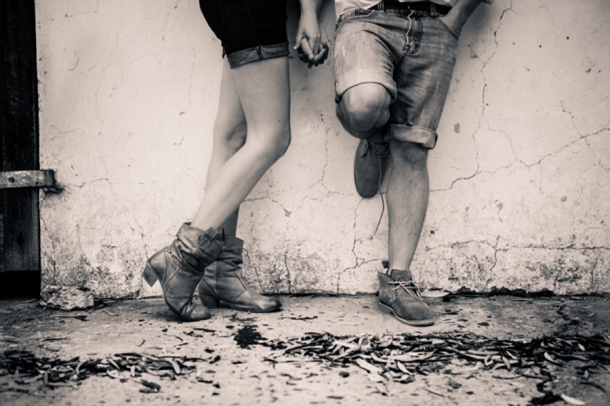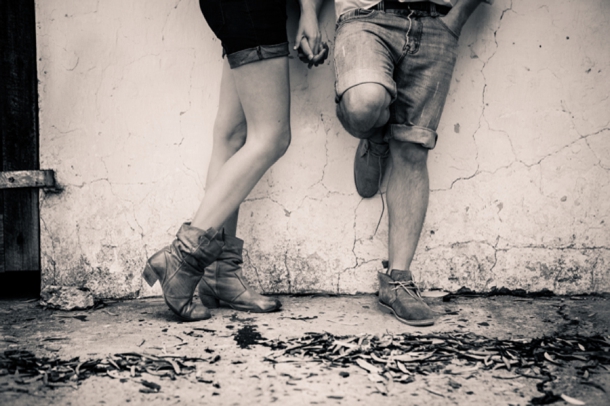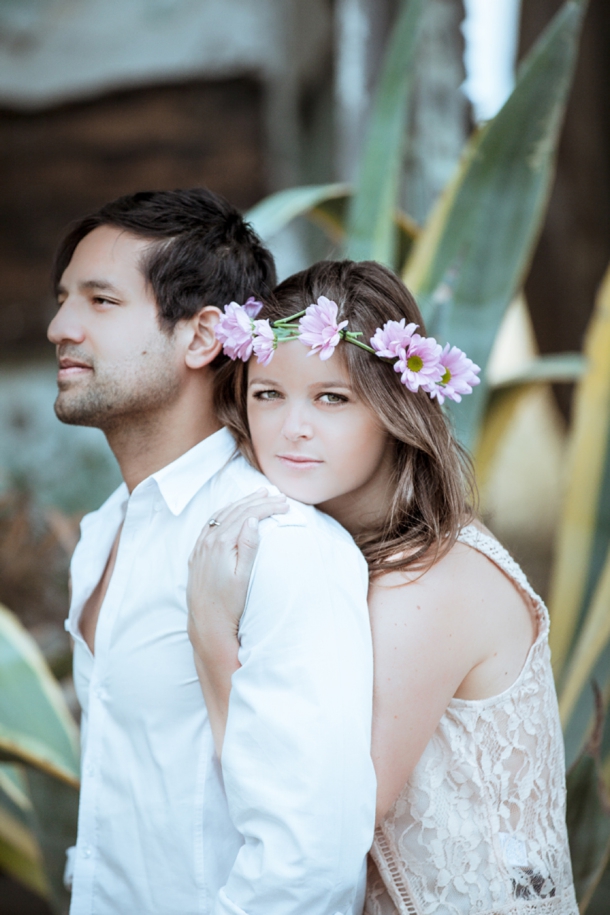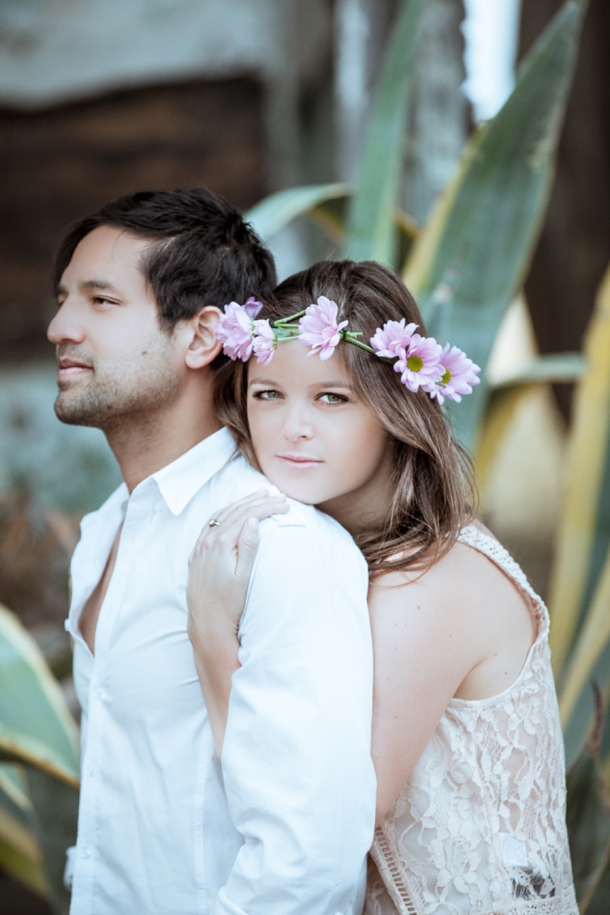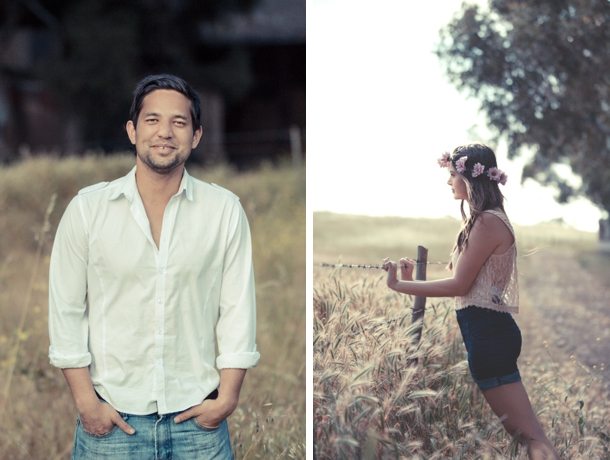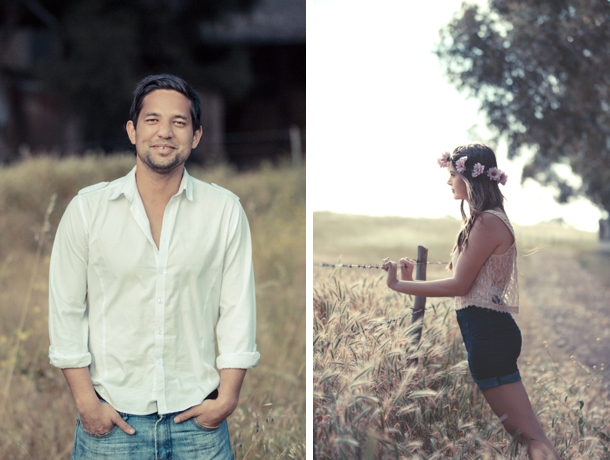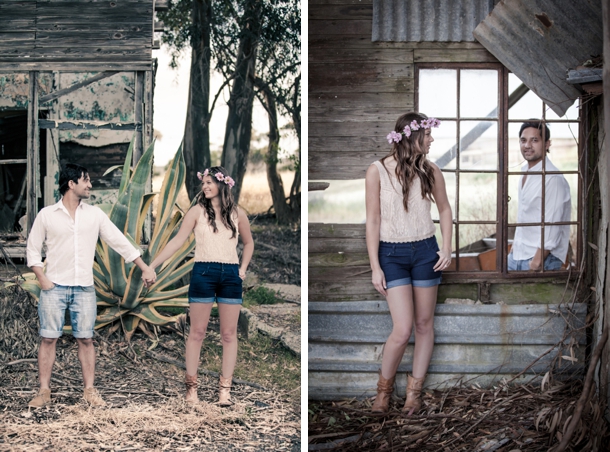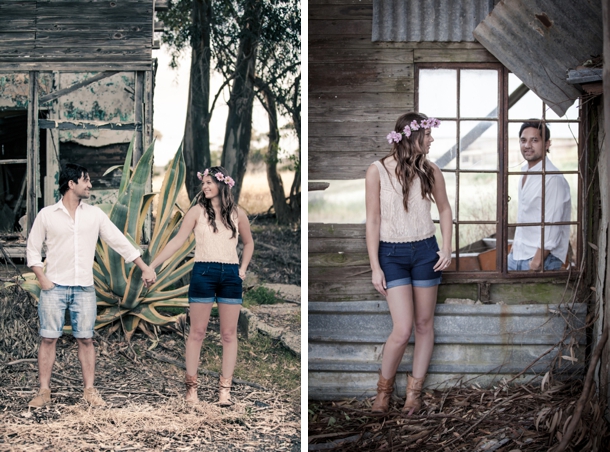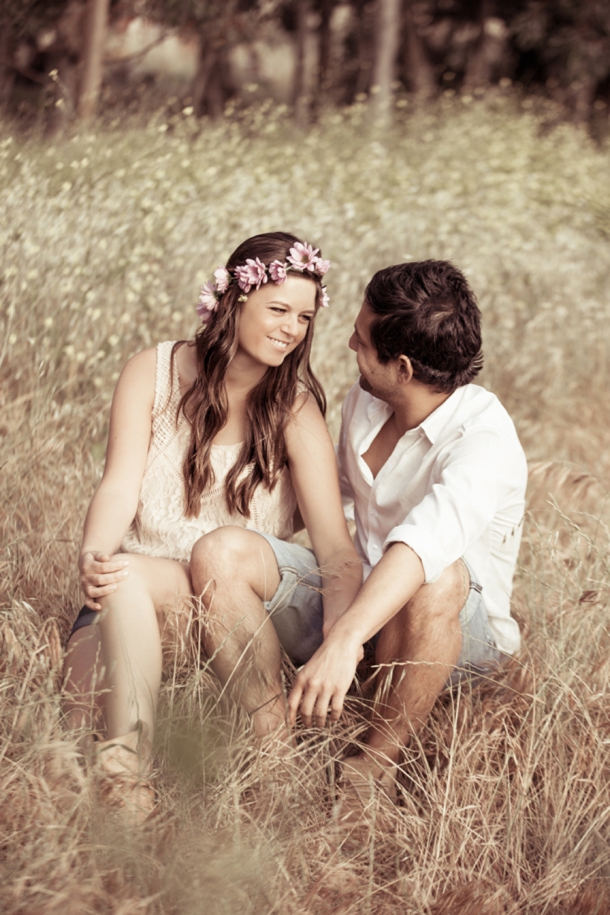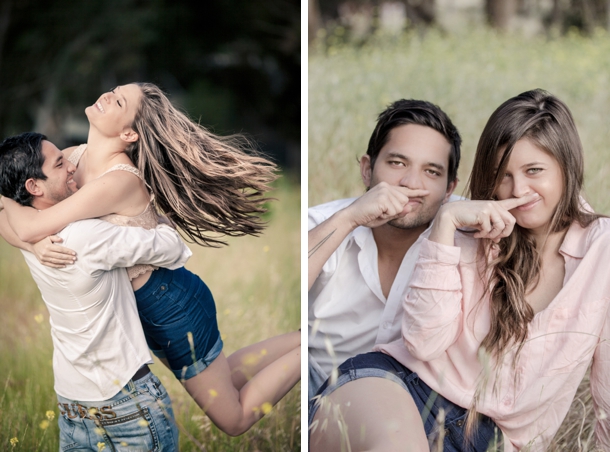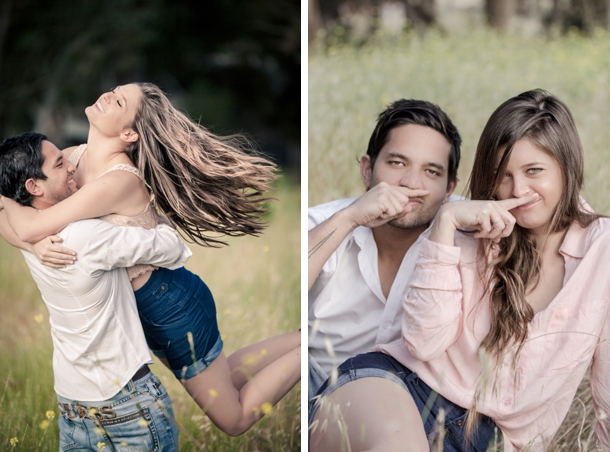 Abby Anderson Photography is a member of the SBB Directory