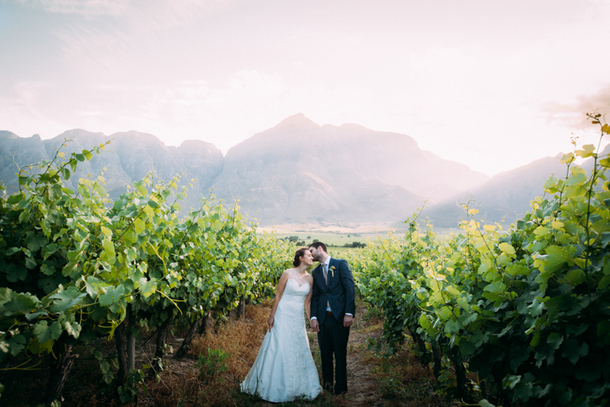 While emailing Helene about this blog post, I got to know a little bit about this bubbly bride. The first fact was that her and her hubby are avid "adventurers". Their first email came after they had been trekking through the mountains in Nepal. The follow up mail was sent from Istanbul, and the last one was sent from South Africa, just before they were about to head off to Swaziland! The second fact is that Helene is most definitely a people's person (even over email!) and is one of those humans that you just immediately feel like you have known forever. (Read her story and you will understand why – this girl has a way with words!) Thirdly, Helene & Graeme have serious heart and it comes through in every detail of their wedding day. From the gold cement pots made by a rehabilitation center that focuses on teaching job creation skills, which displayed some of their flowers, to the absolute joy on their faces while celebrating surrounded by friends and family. I loved the vibrant summer flowers and the pops of gold in the decor (credited to Helene "feeling slightly gold crazy!") the spectacular setting and all the special, intimate moments captured by the talented Lindsay from Dearheart Photos. I hope all you SBB readers enjoy this happy, love-filled day as much as Gaby and I did, and to Helene and Graeme, we wish you many more adventures together!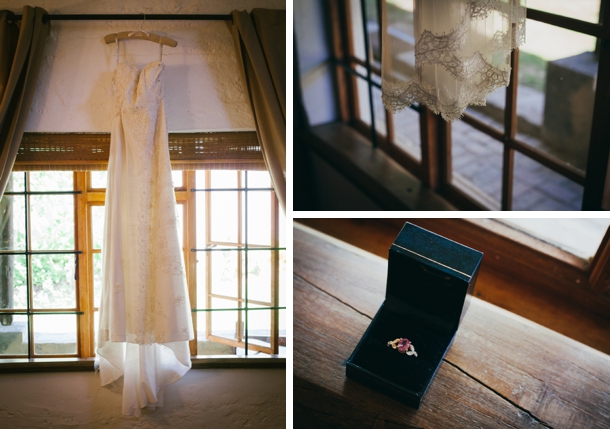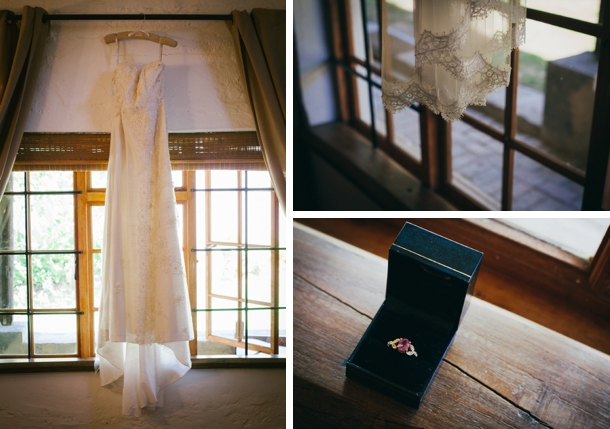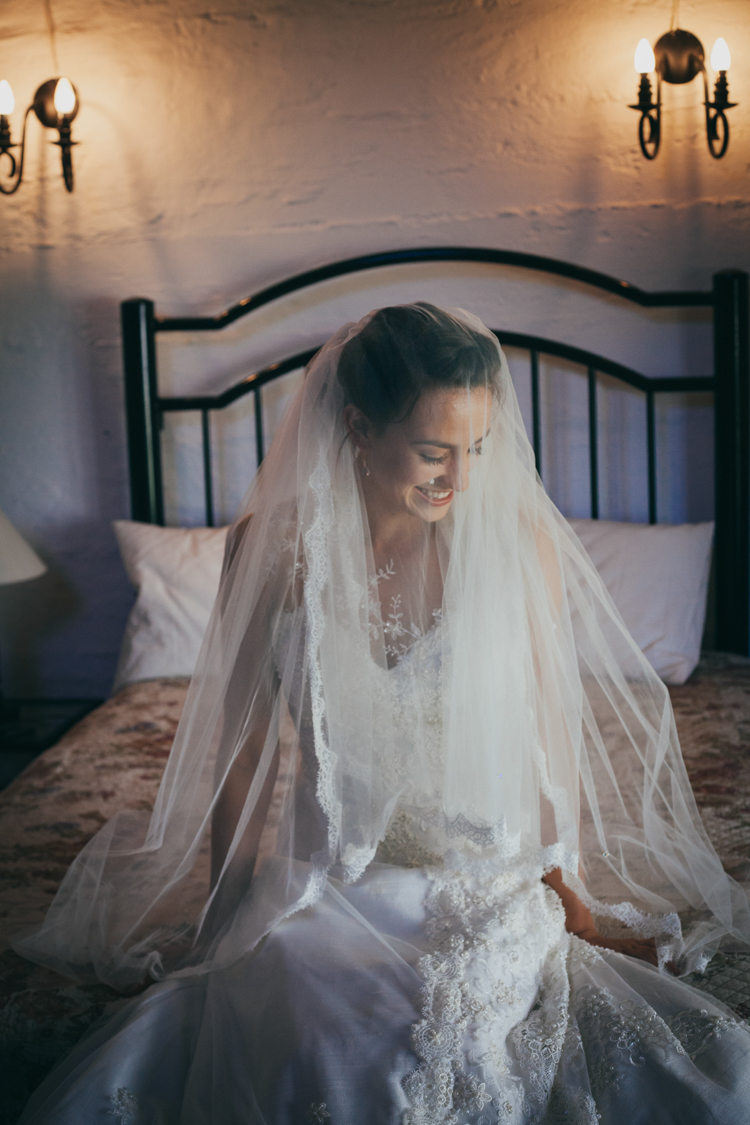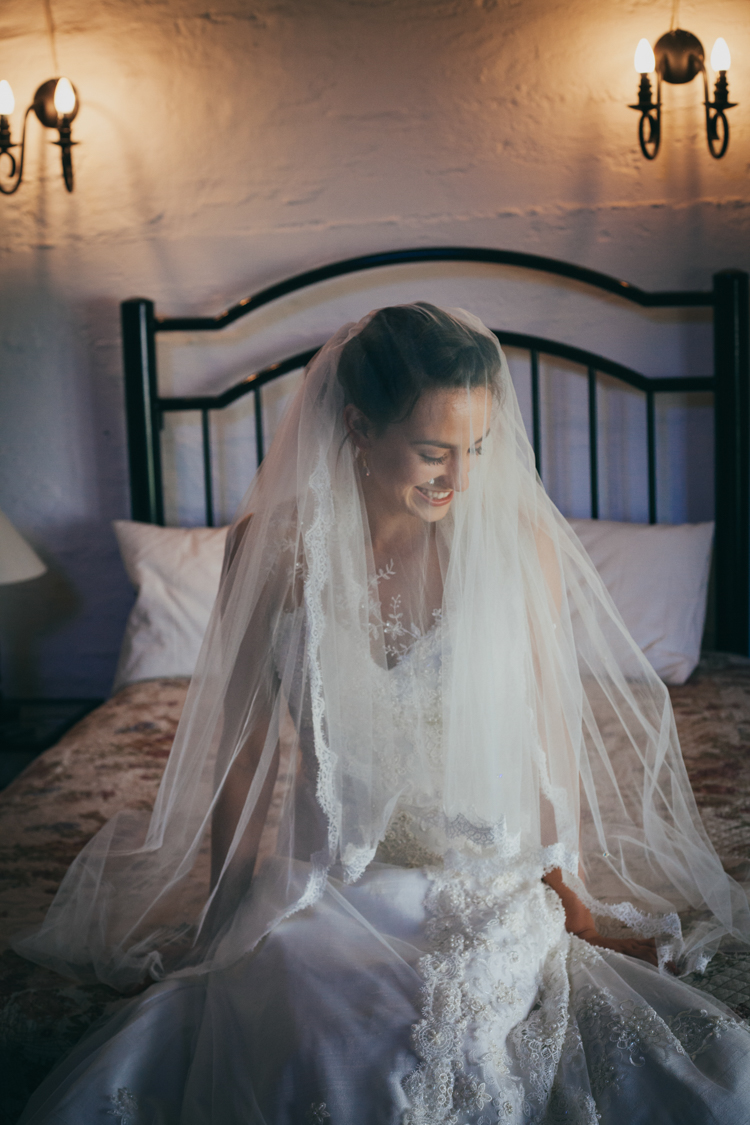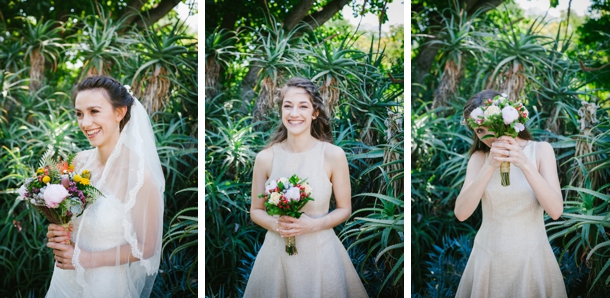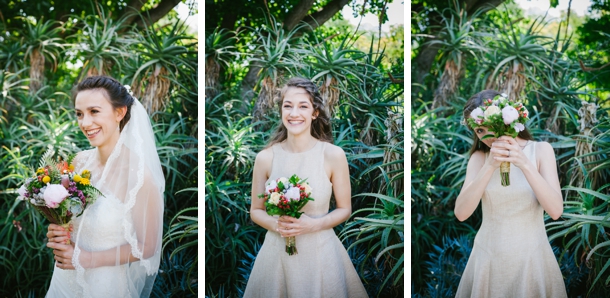 Love Story
Like most girls probably, I'm crazy about telling our love story. I always feel that only God could have written such a romantic story. In March of 2013 I went on a paddling trip on the Orange River with mutual friends. I still remember my first impression when I met Graeme that first night at the camp site – typical pale English UCT doctor with slightly too thick black hair. Haha, it took me less than a week to notice his blue-green eyes, his sense of humour, his love for God and adventure and his gorgeous guitar playing and singing! We had four days of fun on the river and around the campfire at night, but nothing happened until the last night… We ended up talking till the early hours of that morning while watching the moon set over the red Namibian hills. We talked about our families and God and work and dreams… but nothing more. The next day I felt like bursting into tears when we had to say goodbye – he hadn't even asked me for my number! A week later I received a short Facebook message from him. Hoooorraahh! (Did a little victory dance in my office, haha). Our daily Facebook messages turned from short letters into epically long letters that kept us awake till late at night. About a month into our letter writing (still no mention of "I really like you" or anything) I was just beginning to doubt the sustainability of this little venture when he said that he was planning to come and "visit his sisters" in Cape Town and asked if I wanted to meet him for coffee. Of course ja! We met on a stormy Saturday in Cape Town, spent the whole day together. At 12 that night he asked me whether I would be willing to give this English-Afrikaans, Durban-Worcester relationship a go. Thus started a relationship that made Mango Airlines and Vodacom very very happy! For the following six months Graeme flew to Cape Town every second weekend and phoned every single night – I really couldn't doubt his commitment! God, however, was gracious and Graeme got placed in Ceres for his community service year in 2014. We were so thankful that our long-distance was at an end and we had only 50 km separating us!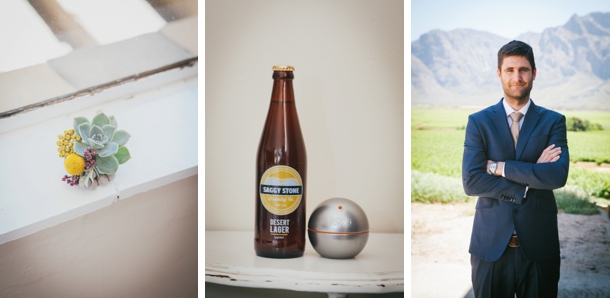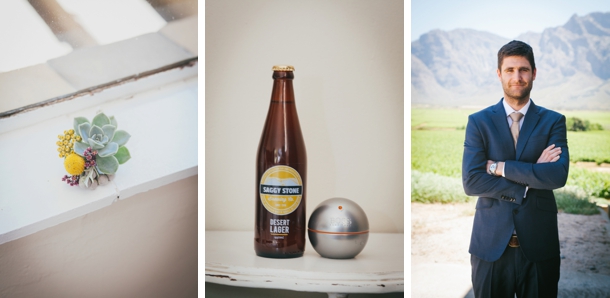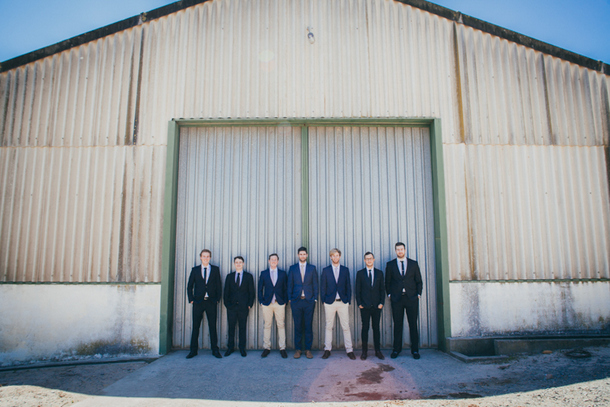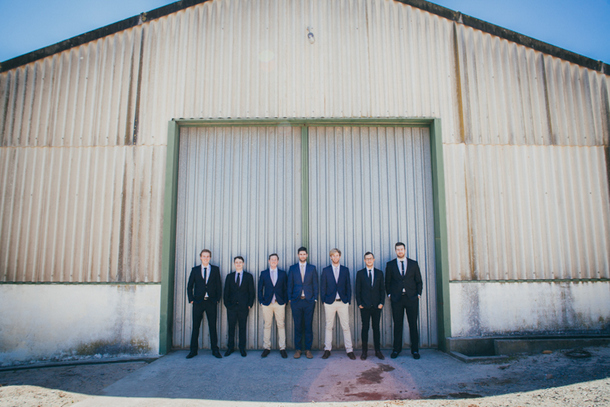 The Proposal
It was a Saturday, the day before our one year anniversary. Graeme came to visit me and we were just heading out for the day when my best friend's boyfriend phoned to tell me he was going to propose to her that day. I was ecstatic but poor Graeme was feeling like someone had rained on his parade, haha! We had an amazing day out. Graeme took me for lunch at a little place tucked between the mountains. It was such a beautiful day with perfect weather and I just kept on celebrating my friend's engagement! Graeme kept going on about not missing the sunset, so he took me to a beautiful hidden away lake between the Worcester mountains. With the sun setting behind us, Graeme said that he had something that he wanted to read me… This is where I started freaking out a bit, but I couldn't figure out if it was just for our anniversary or whether he was popping the big question. He had written me the most beautiful letter and by the end we were both in tears as he asked me to marry him.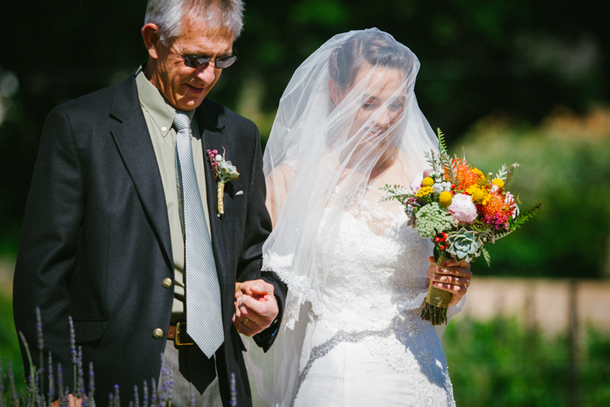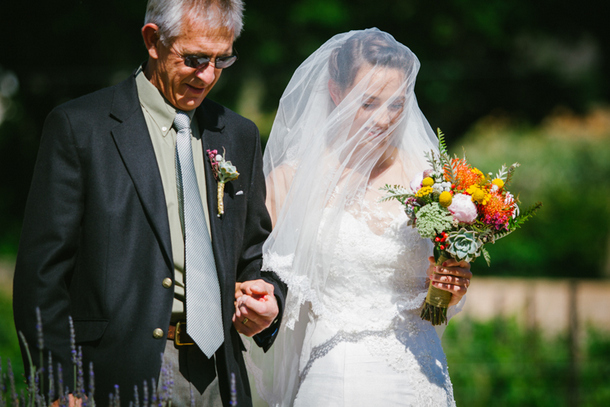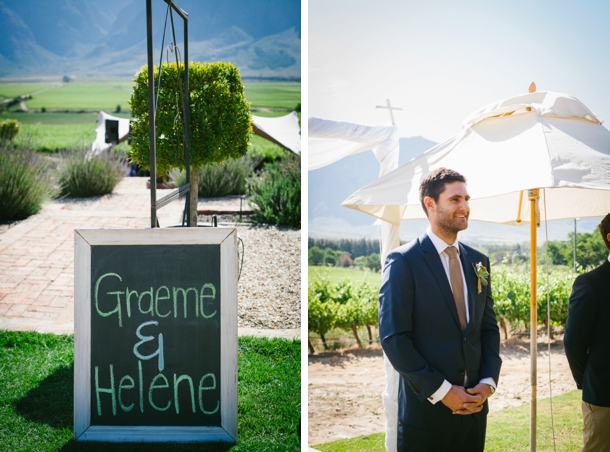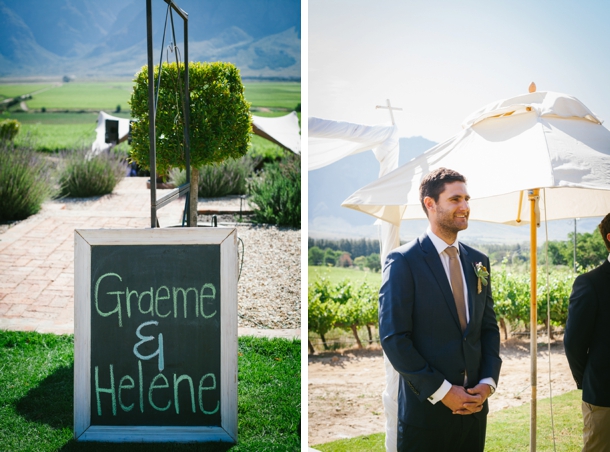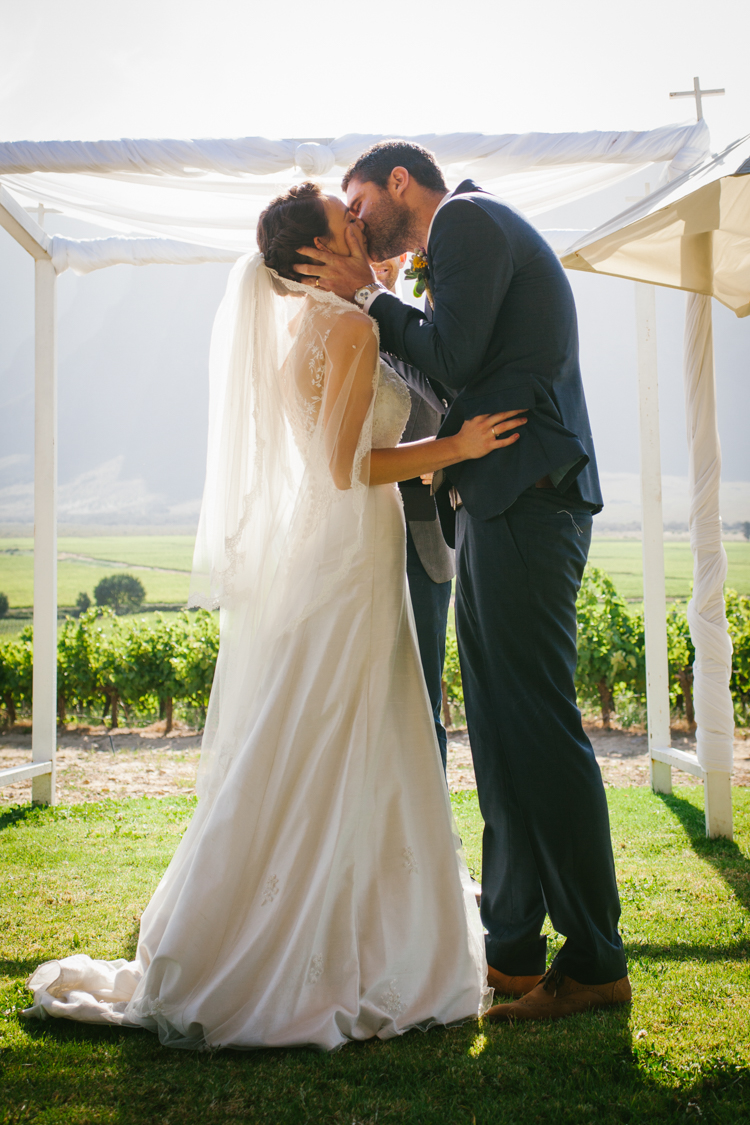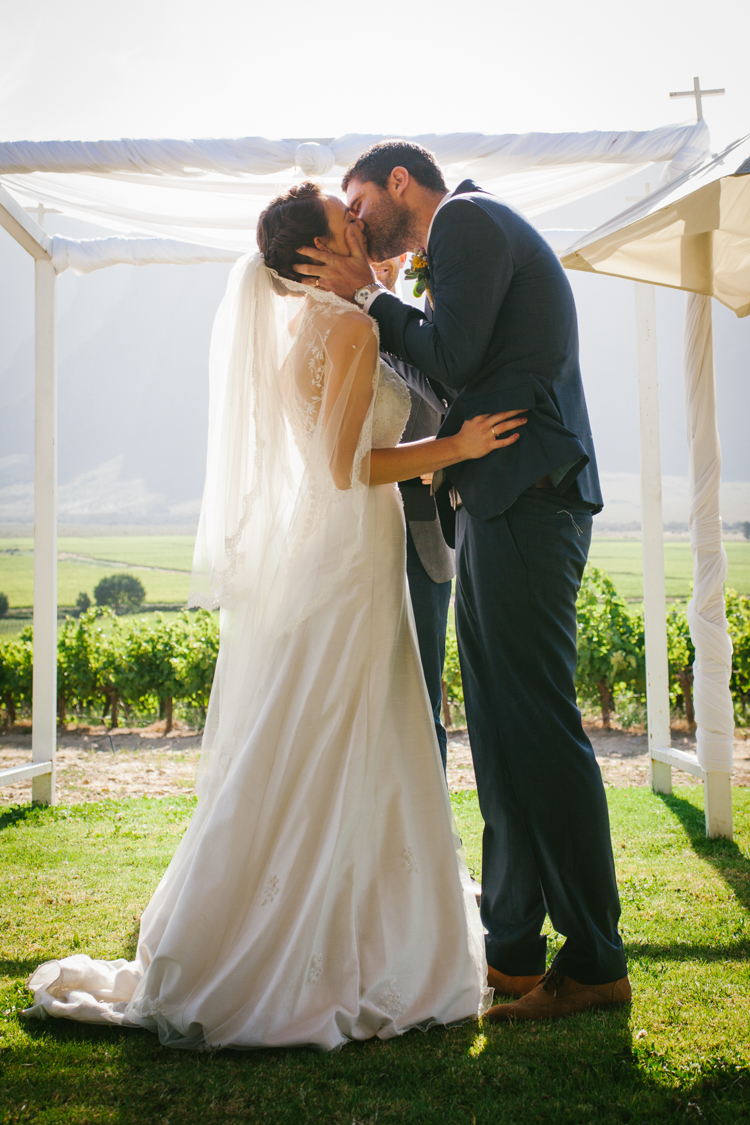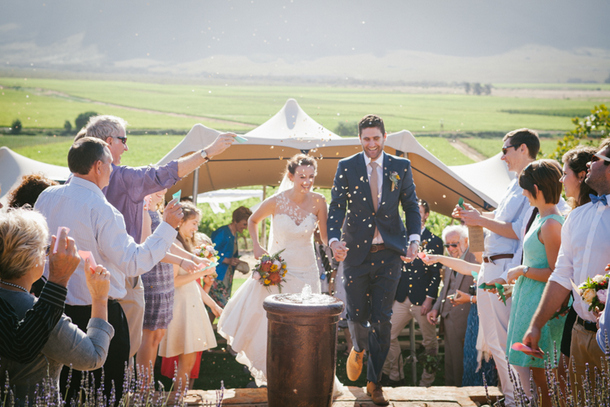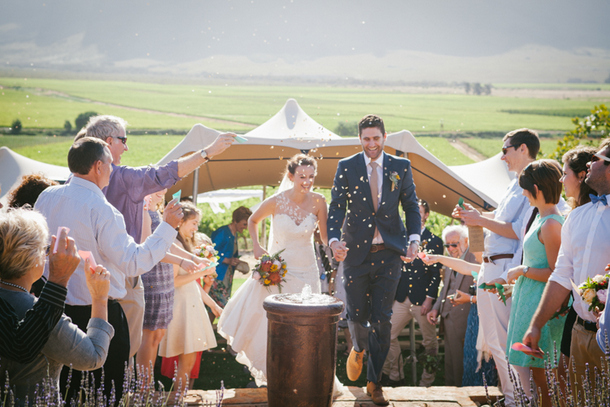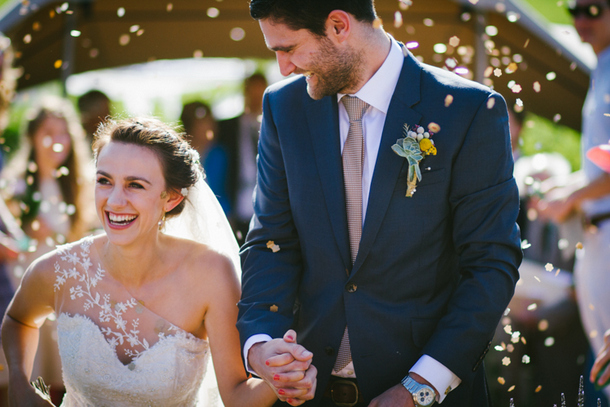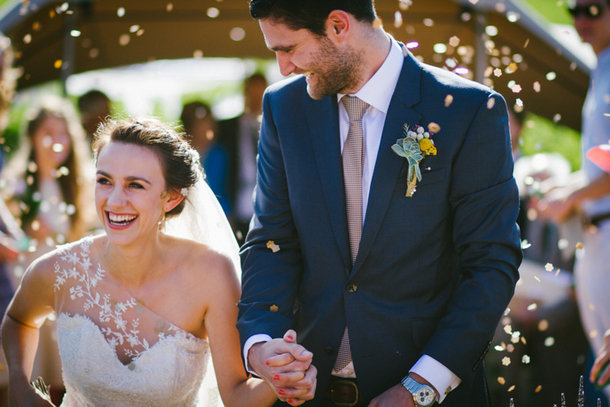 Wedding Style
Sjoe, this was quite a headache initially! There are so many beautiful ideas out there that it's easy to feel overwhelmed by all the options. Pinterest was overflowing with coral and mint and pastel weddings, but I wanted something that portrayed us and our relationship – something soft and whimsical but with a fun and quirky side too. In the end my flowers and colour scheme were decided by a picture I had seen of a bouquet. It was exactly what I wanted! I loved the soft pink peony paired with the fun yellow billy balls and red pincushion. It made for quite a random colour scheme, but I felt that the soft pink, golden yellow, bright red and different greens and browns created an eclectic but coherent picture in the end. I was also feeling slightly gold crazy, so added rustic gold to the color palette :)
The Venue
Our ceremony and reception venue was the easiest decision. I was actually living on a farm just down the road. We both LOVED the Slanghoek valley and anyone who's been there would know why! The brilliant mountains and vineyards create an enchanting setting. Opstal was the first place we went to look at and the breathtaking view, the convenient ceremony and reception combination and the genial owners left us in no doubt about it being the perfect option. To top it all off, the venue included a wedding planner/florist at no extra cost! It was an absolute pleasure to plan the wedding with their help.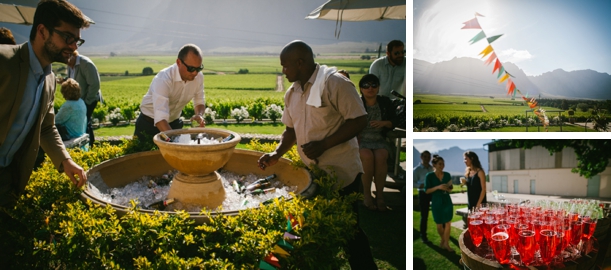 Wedding Details
From the very beginning, Graeme and I decided that our wedding must be a celebration with friends and family before God. We wanted to keep the first things first and not get too involved with all the possible wedding trivialities – for us it meant good food and wine and good music and as many friends and family as possible. That being said, we are both big mountain and nature lovers and so we loved the fact that our venue was in such a beautiful mountain setting! I also have a weakness for gardening so was super excited about the terrarium favours.
DIY Elements
I'm a huge DIY fan (I think all occupational therapists are) but I knew that it would also mean work for my family and friends, so I tried to keep it to a reasonable amount :) My mom and my housemate were angels when it came to the DIY projects! My mom made all the favours for the wedding – the ladies received terrariums and the men got a packet of homemade peanut butter cookies. My housemate cut and strung all the colourful paper bunting and also folded the confetti holders while I punched all my little golden confetti flowers. My mom does make-up for weddings quite often, so it was budget-friendly but also very special and intimate that she and my sister could do my hair and make-up.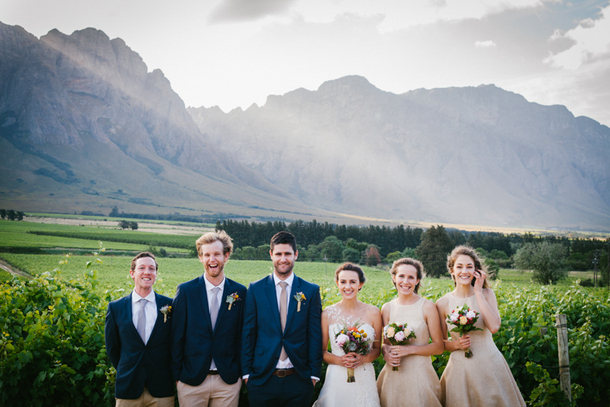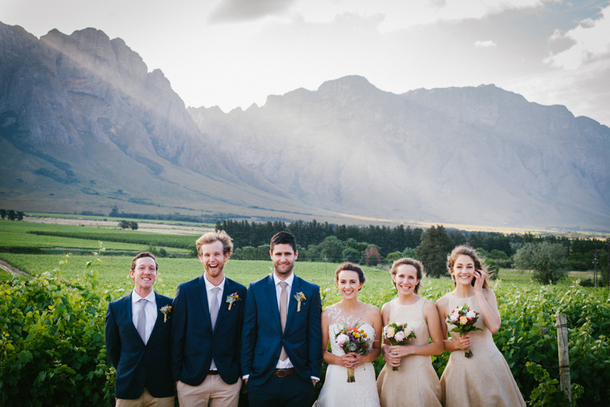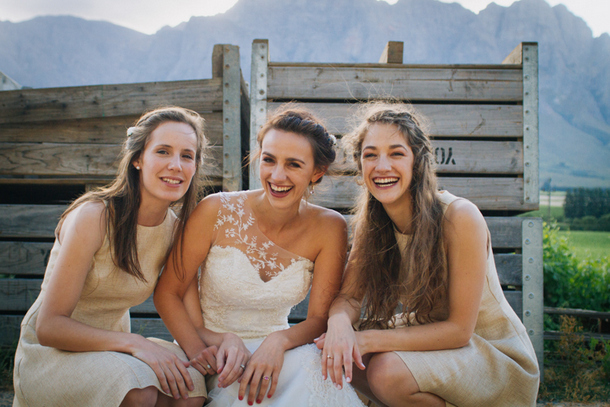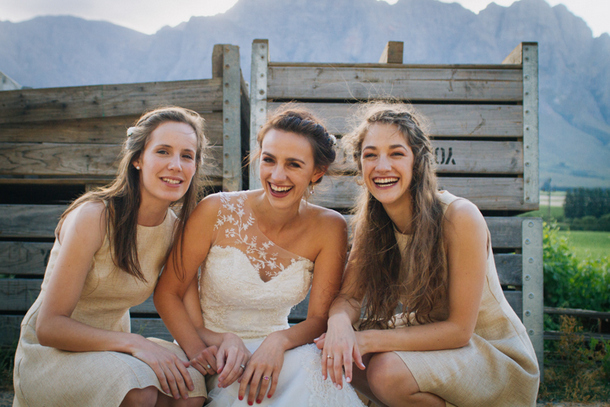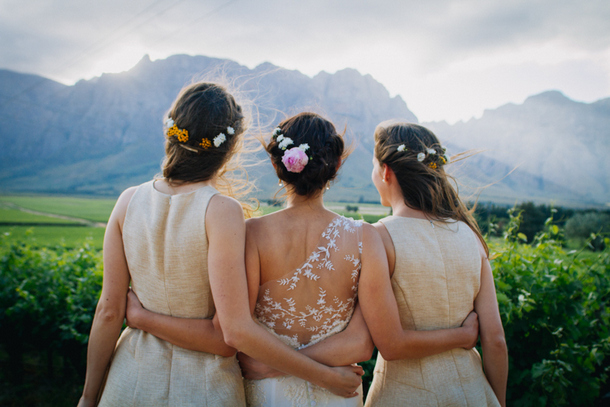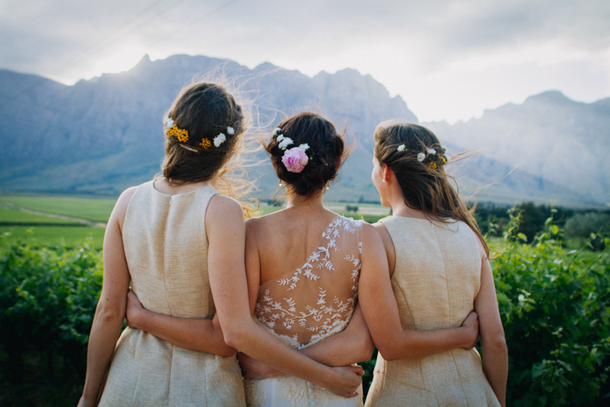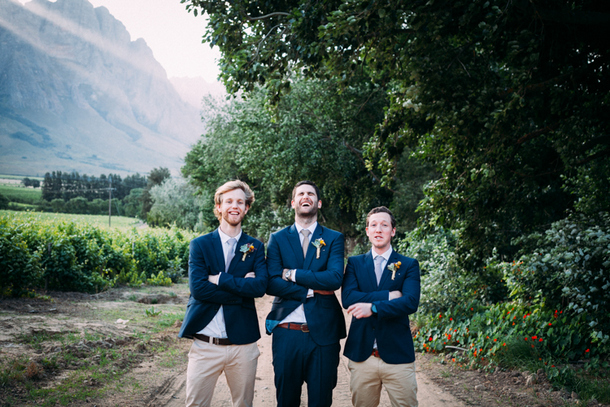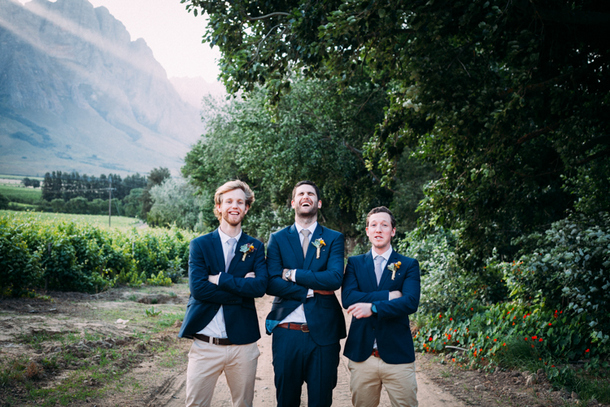 The Dress
My dress was one of Ilze Roux's creations. I decided on hiring a dress, thinking that it would make it easier, but there were so many beautiful options that my mom had to fly down to Cape Town to come and help me decide! I wanted something soft and elegant and chose a dress with delicate lace and subtle beading finish. It had an almost Indian look and it was love at first sight for my mom, my sister and myself!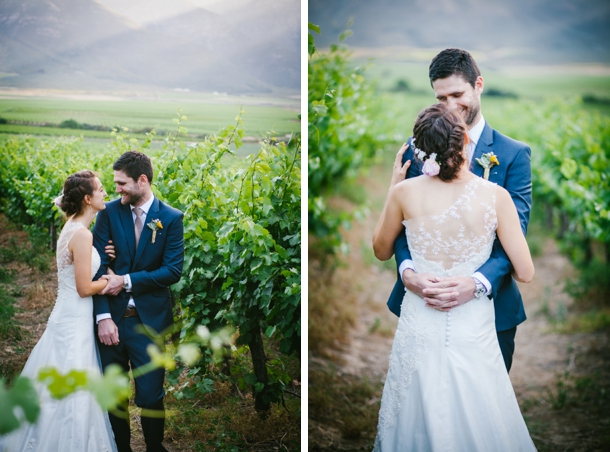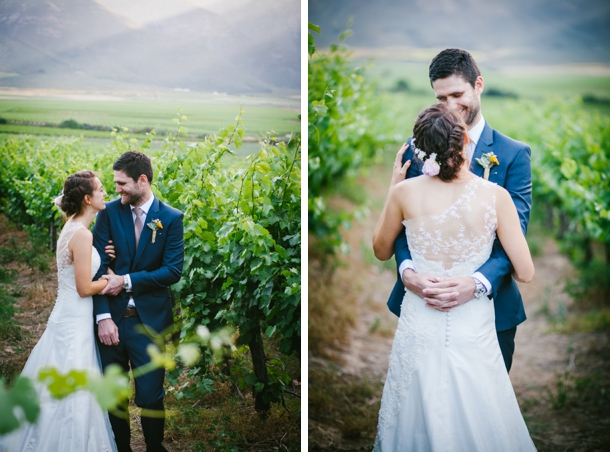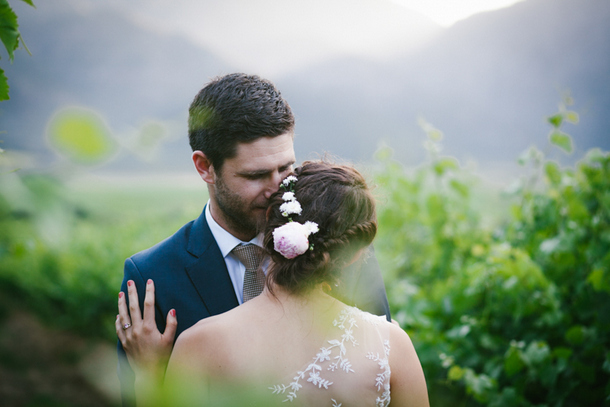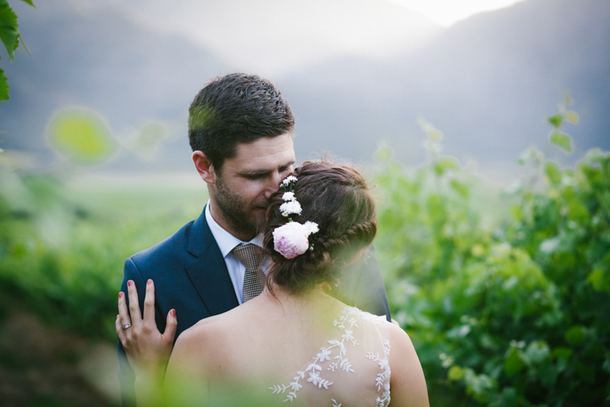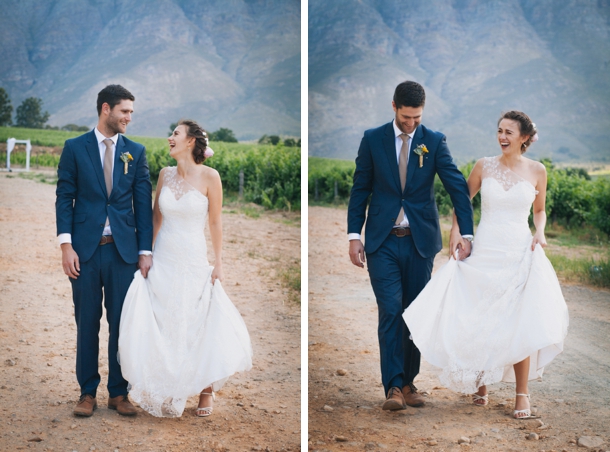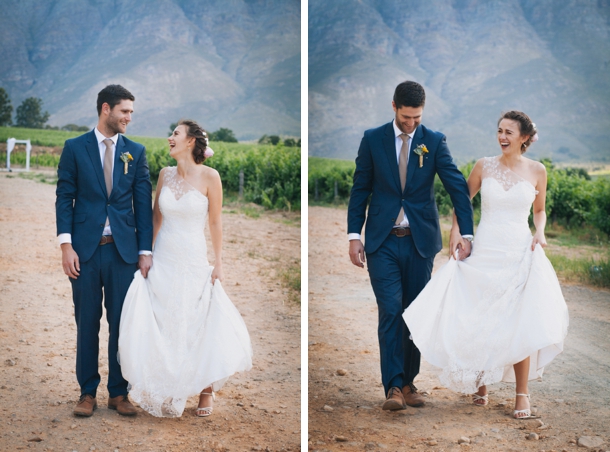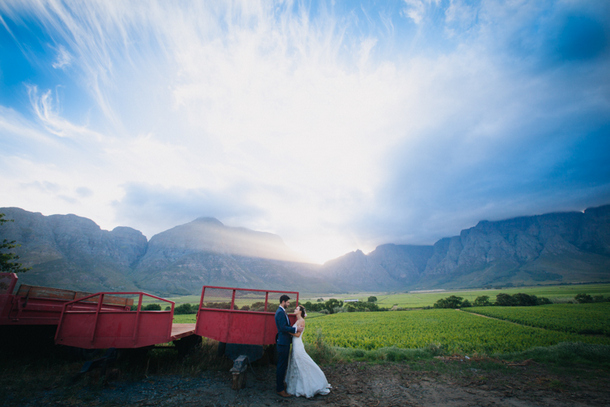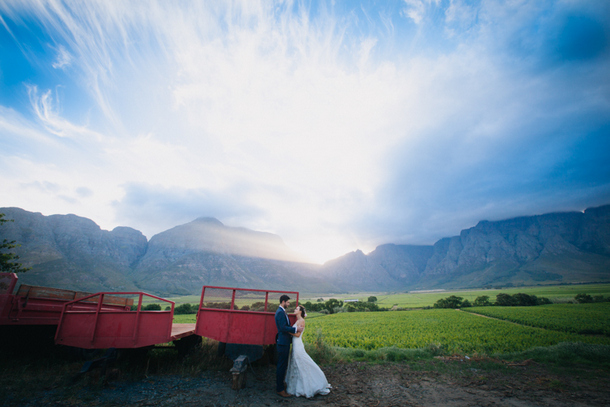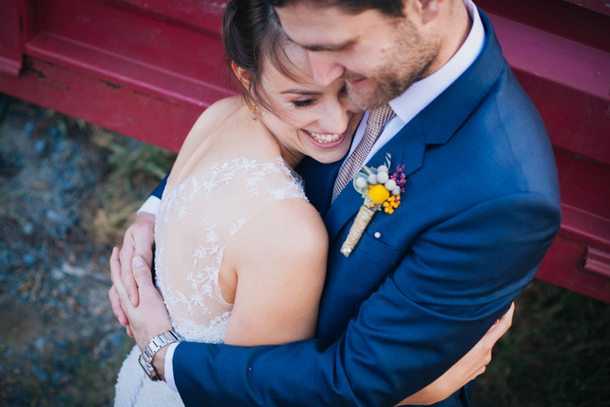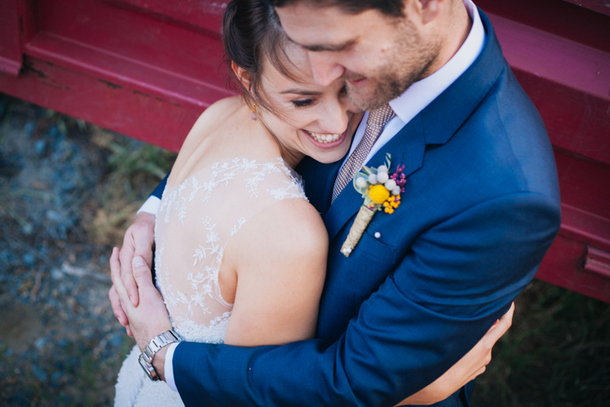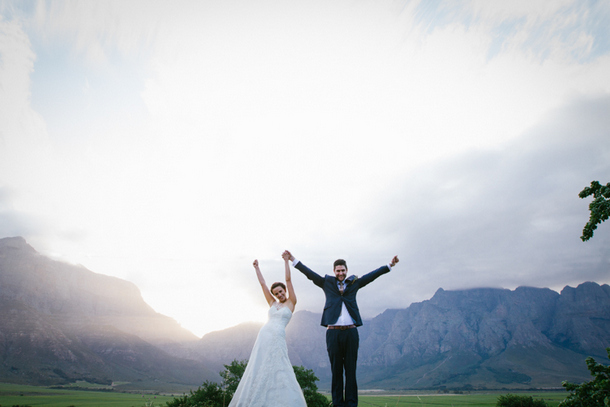 Favourite Detail
Both Graeme and I were super impressed by our vimeo-invite creates by the talented Richard Bolland. Also, I LOVED my cake and also loved how shimmery my confetti looked in the photos.
Memorable Moments
Soooo many! But if I had to choose… surely the best was exchanging our personal vows, but also my brother playing the piano as I walked down the aisle and OF COURSE Graeme playing the guitar and singing a song that he wrote for me.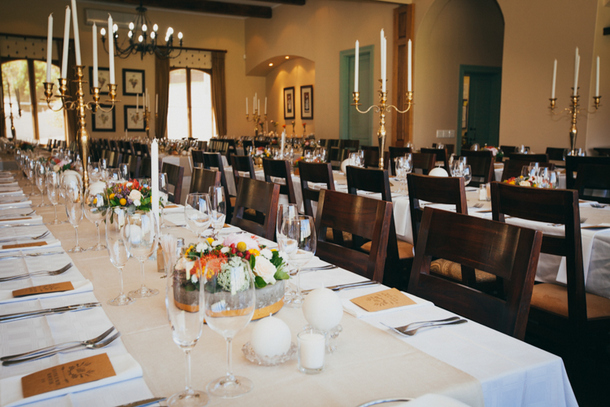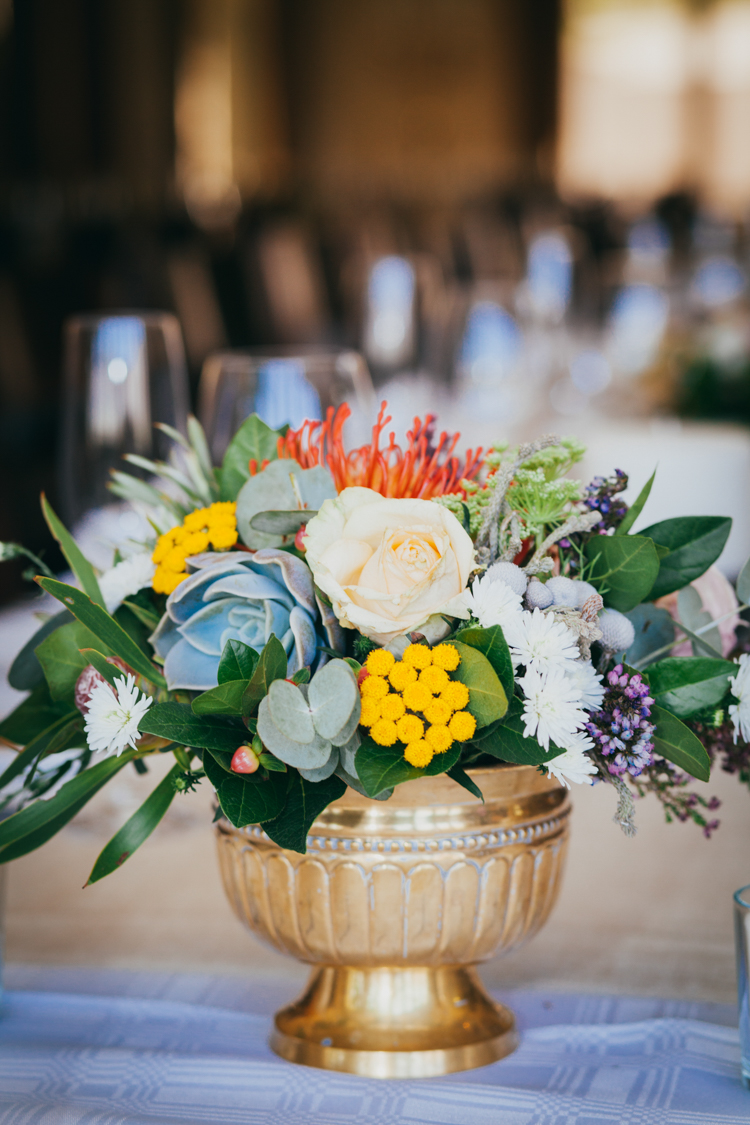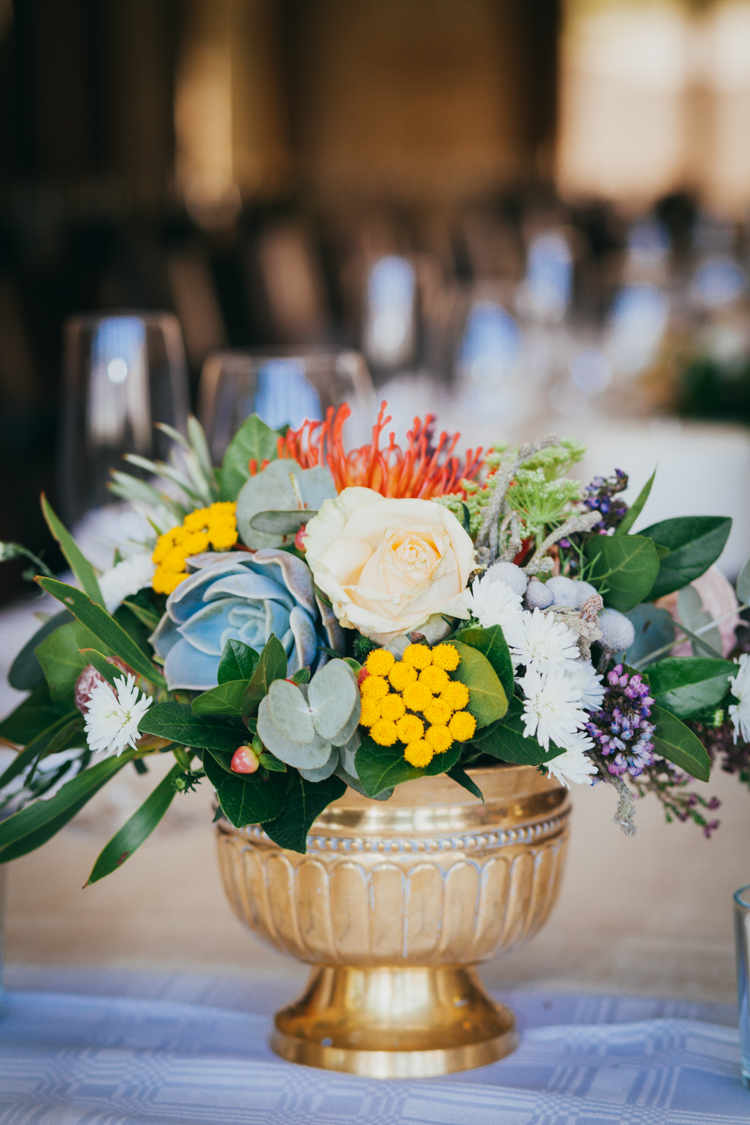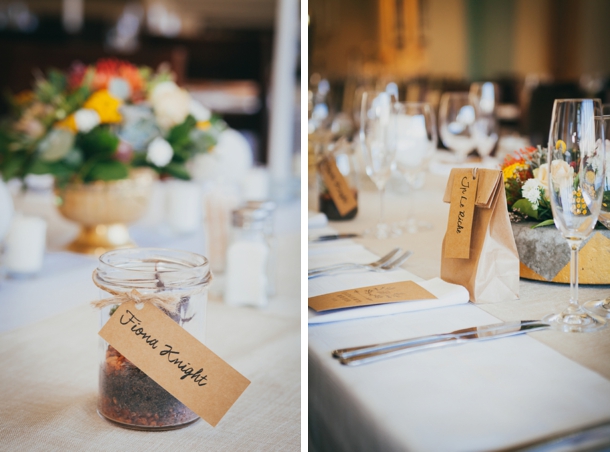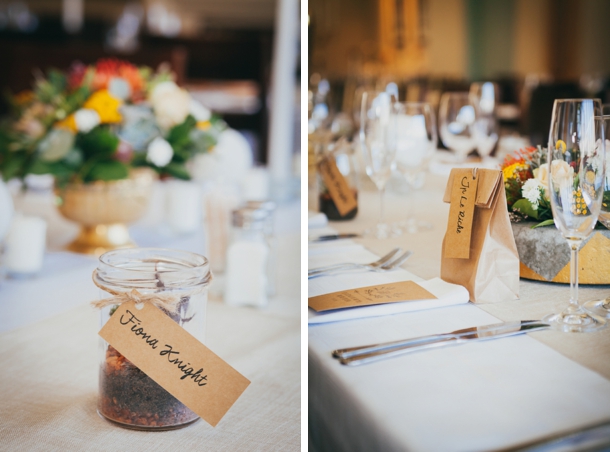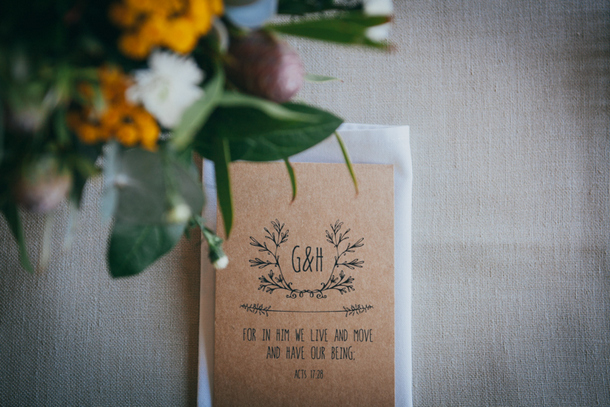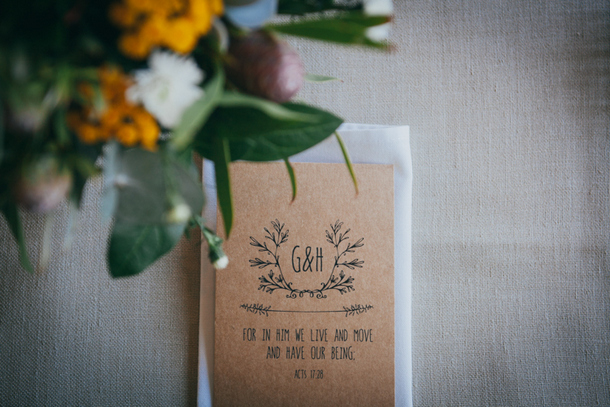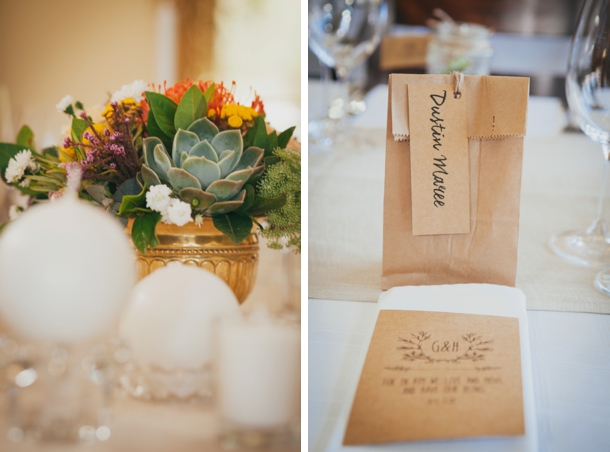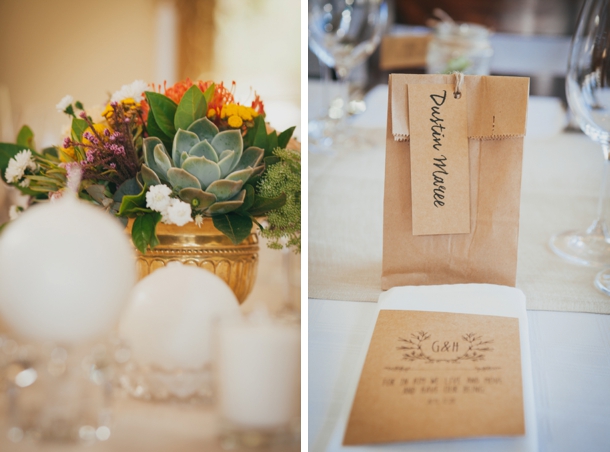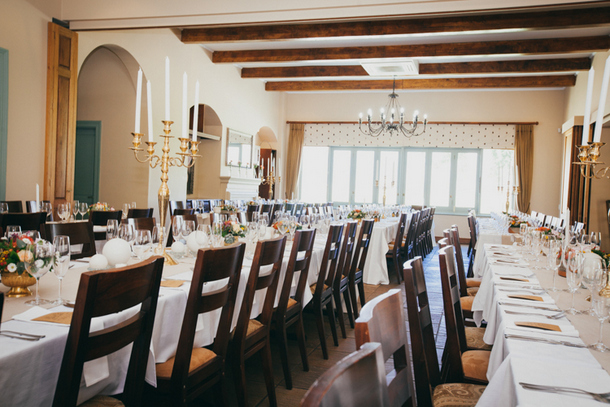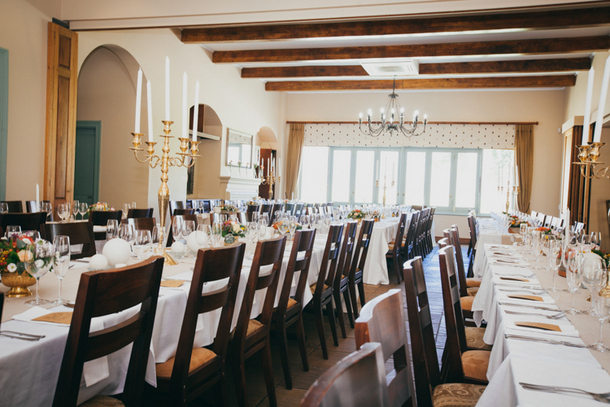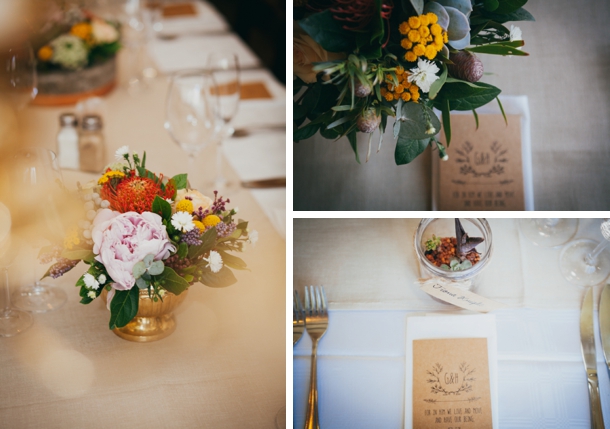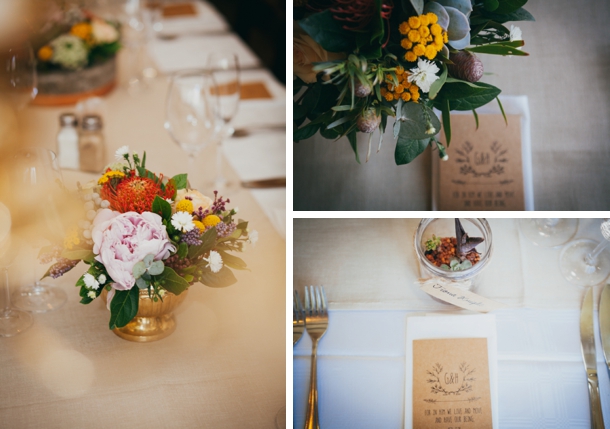 Proudly South African Details
I think something of South Africa's creativity and potential was displayed in the gold cement pots that some of my flowers were arranged in. Toevlug, the drug and alcohol rehab that I was working for, started a project called Sikhululekile which means 'set free to create'. The project focuses on teaching job creation skills through the use of creativity while also facilitating reintegration into society. They made my pots to order and I loved their geometric gold patterns!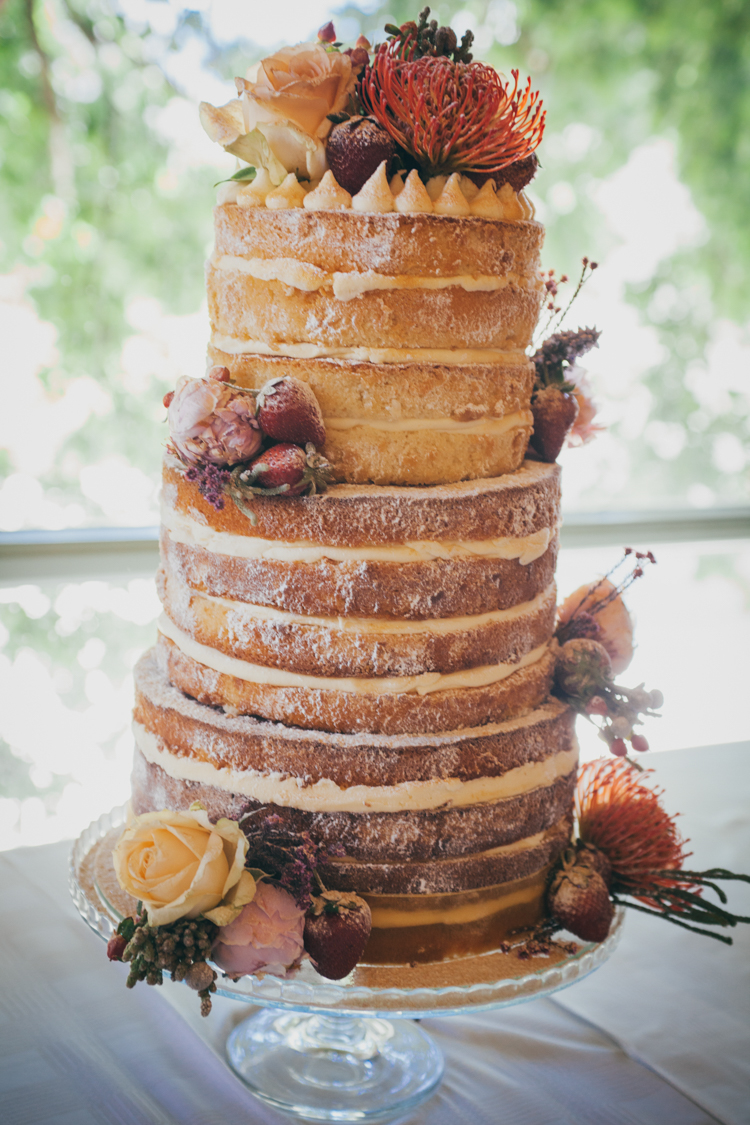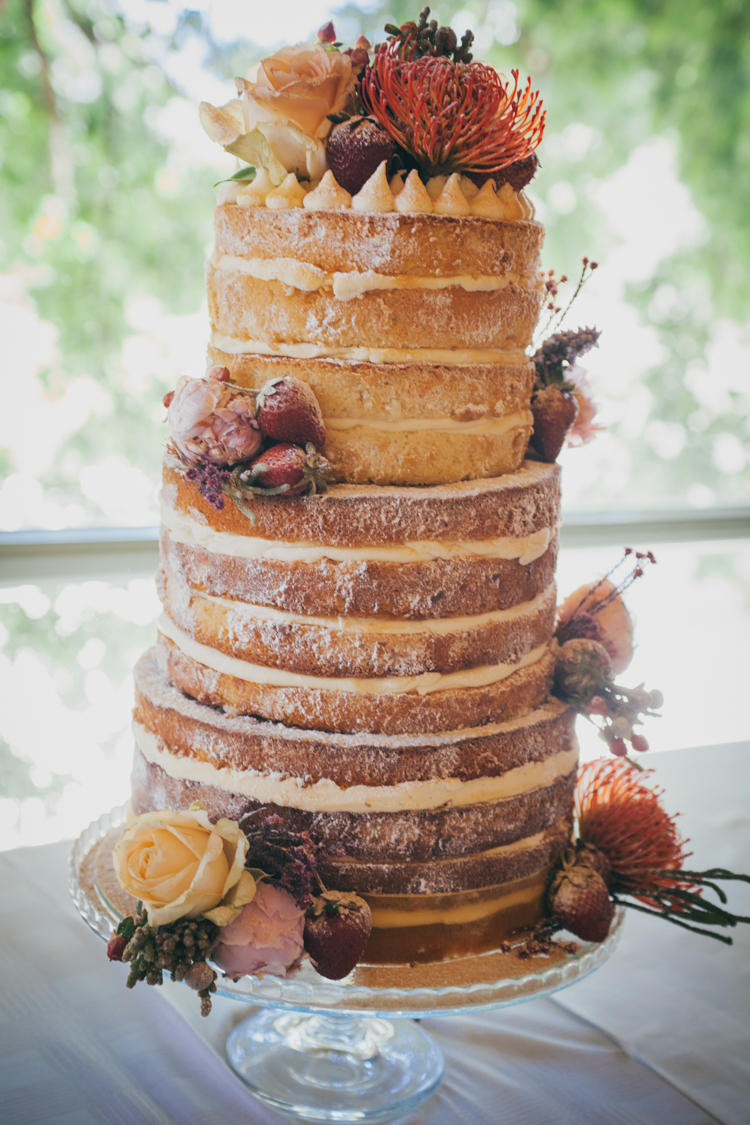 The Honeymoon
Our honeymoon was a huge surprise and was better than anything I imagined. Graeme knew I wanted to fly somewhere special but neither one of us are really the touristy Seychelles or Mauritius kind of people, so I was very curious and just ever so slightly nervous about where we would go. But I married the right guy and he knows me too well – we went to the islands on Lake Malawi! It was amazingly beautiful and we could snorkel and kayak and tan. We even had the one island completely to ourselves except for our host and chef!
Advice for Future Brides & Grooms
Decide on what is important to you and don't sweat the small stuff! Also, when you wake up on your wedding day, decide that you won't stress about anything – and then don't!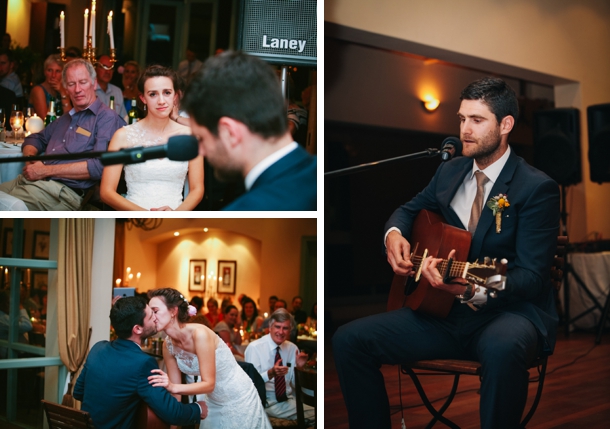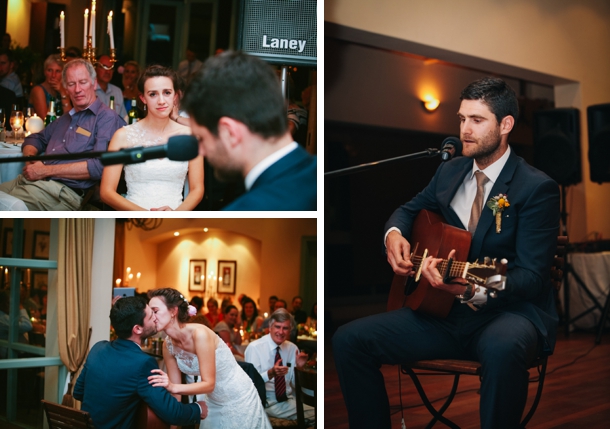 You can see more from this wedding on the Dearheart Photos blog.
SERVICE PROVIDERS
Venue & catering: Opstal Wine Estate | Photography: Dearheart Photos | Coordination, flowers & decor: Martelle Etsebeth for Opstal Wine Estate | Cake: Alet Naude | Stationery: Alwijn Burger (Bride's cousin) | Bride's dress: Ilse Roux | Bride's accessories: Olivelli (shoes) | Bridesmaids dresses: Jo Borkett | Groom's attire: T.M Lewin & Edgars | Hiring: To-Netts Hiring & Sikhululekile | DJ: Johan Lochner (hired through Opstal) | Wedding invite: Richard Bolland