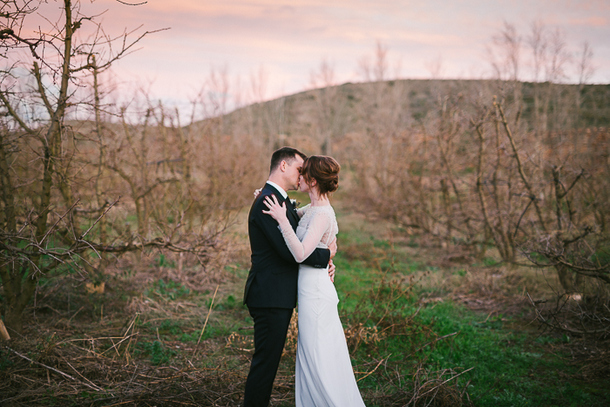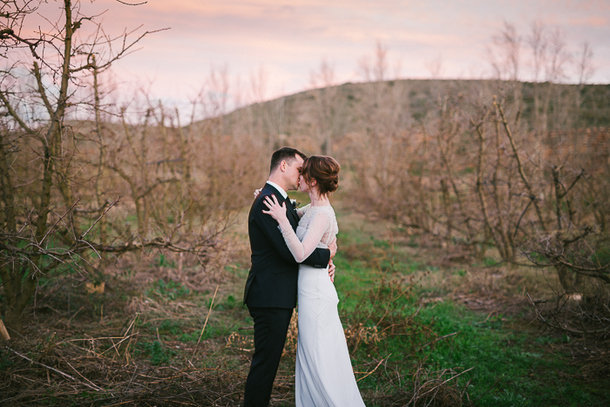 It probably says something about the range of South African wedding venues available that in five years of wedding blogging, I think this is the first time I've featured a town hall reception. But what a town hall! I had no idea this little vintage gem existed in Robertson, and it makes for the absolute PERFECT backdrop for Pietro and Adriaan's chic winter wedding, as cosy as it is stylish. Pietro wore an absolutely breathtaking gown from SBB fave Janita Toerien, and put her girls in long sleeved emerald dresses, the perfect complement to the charcoal tablecloths and plum coloured florals at the reception. With candlelight glowing on the tables, and guests merry with good food, good wine and good company, this celebration showed just how to put the warmth into a winter wedding. And Dearheart Photos were there to capture it beautifully, pink skies and all!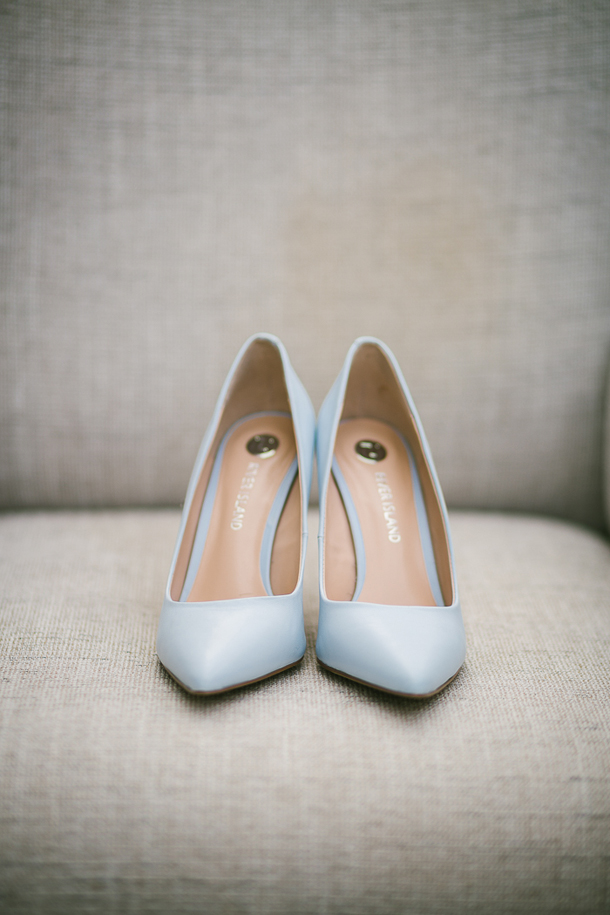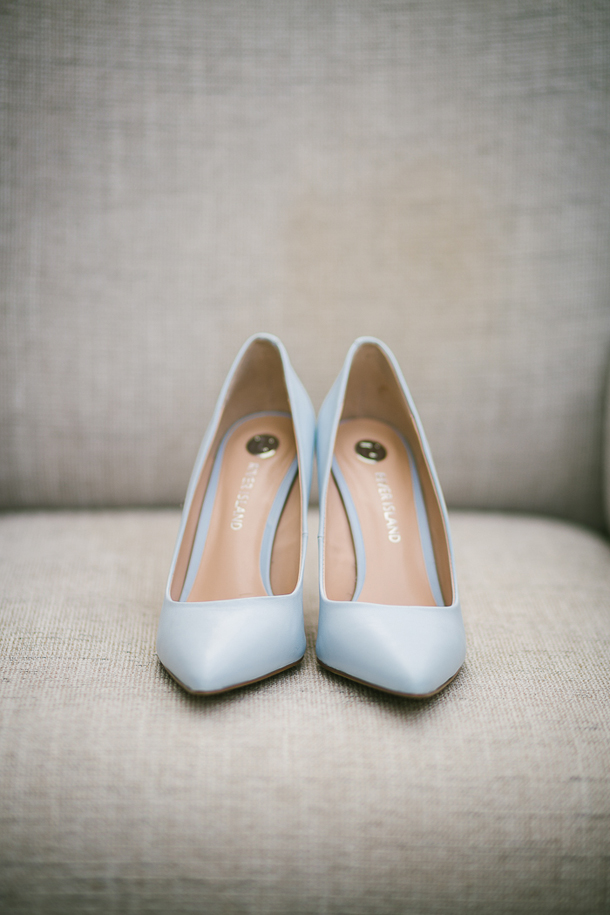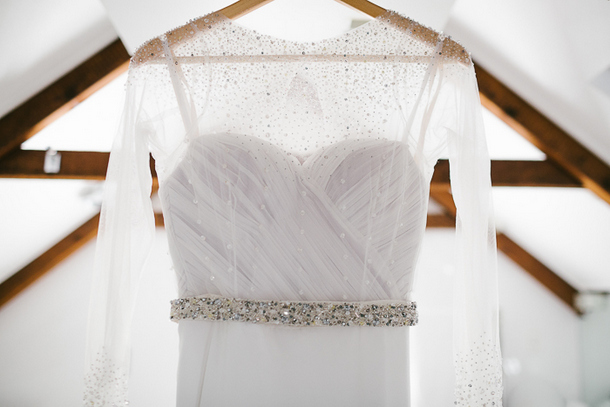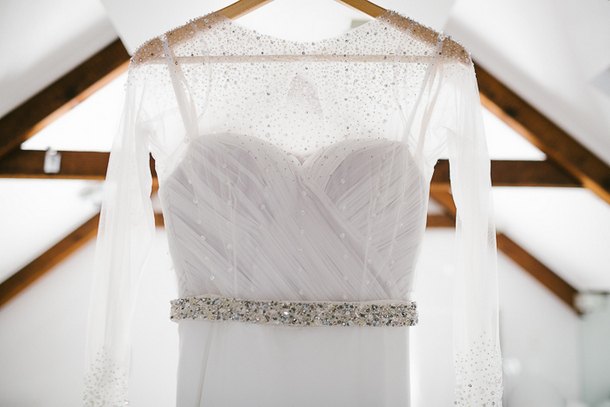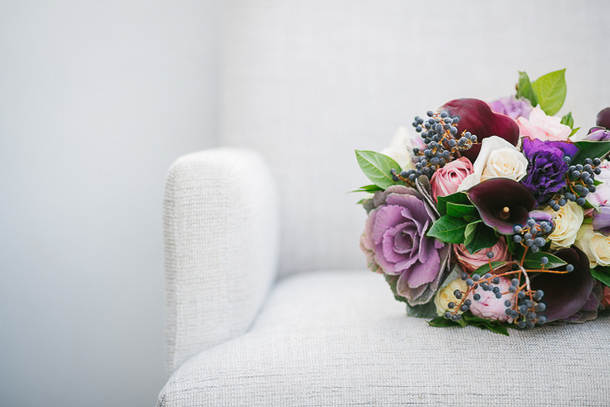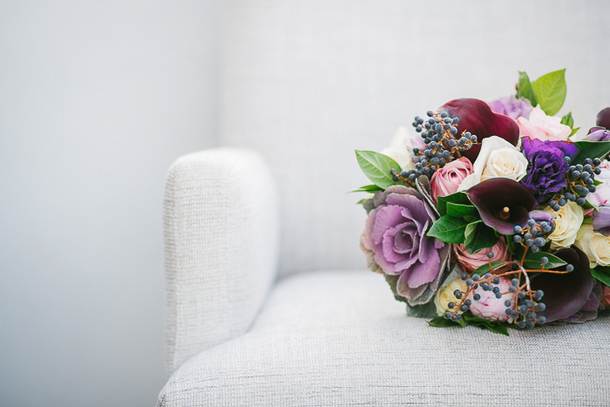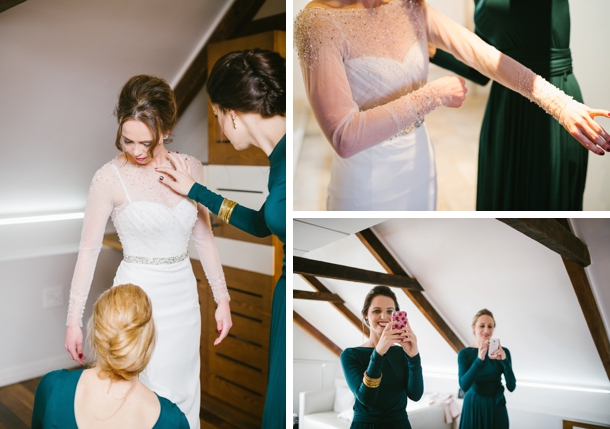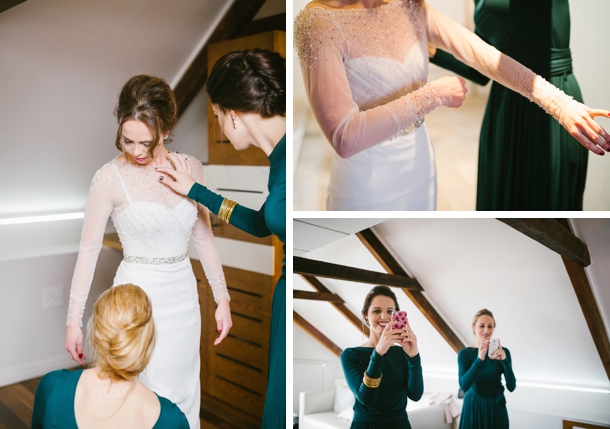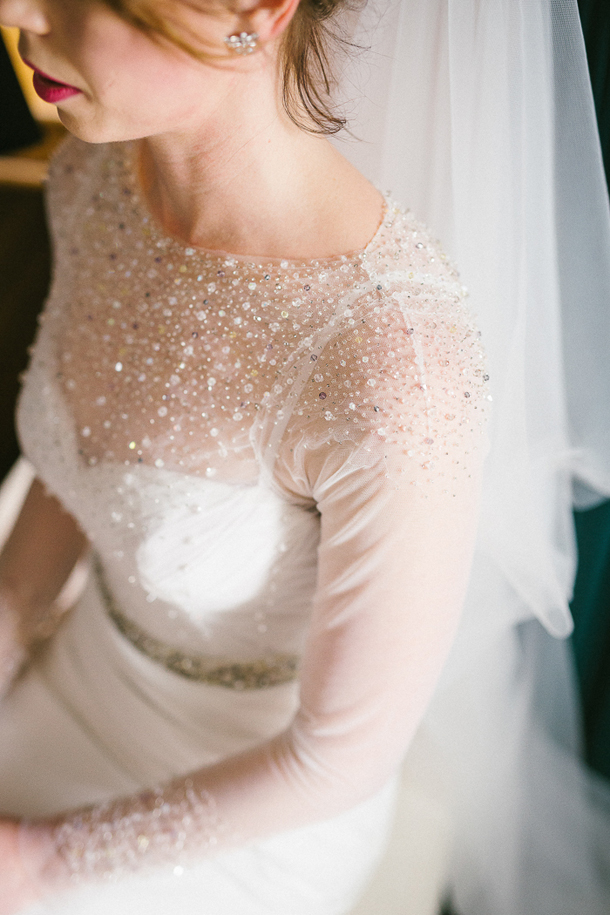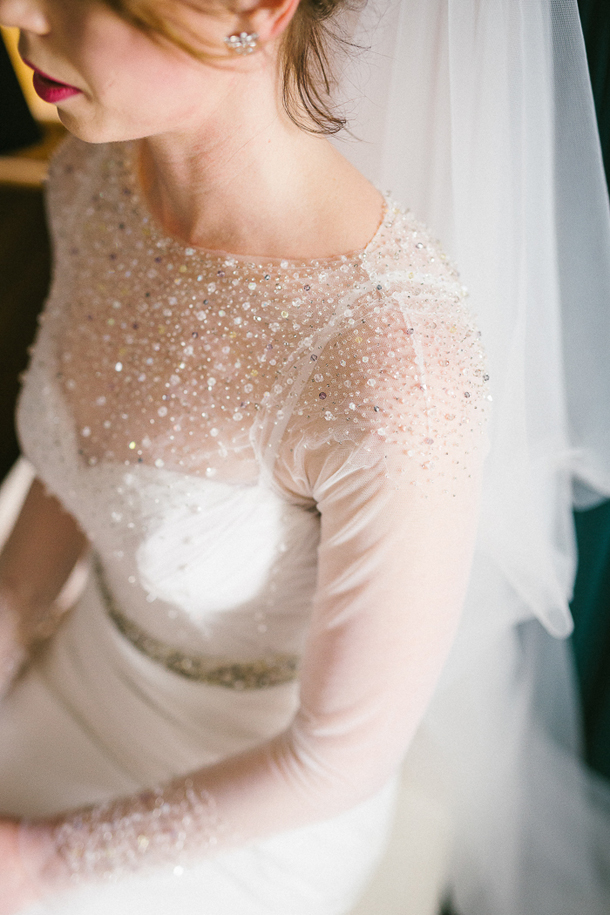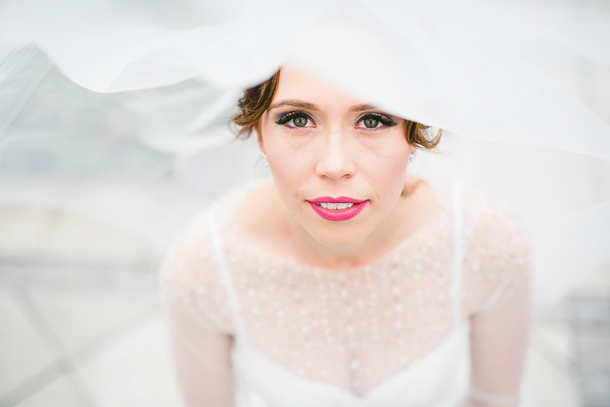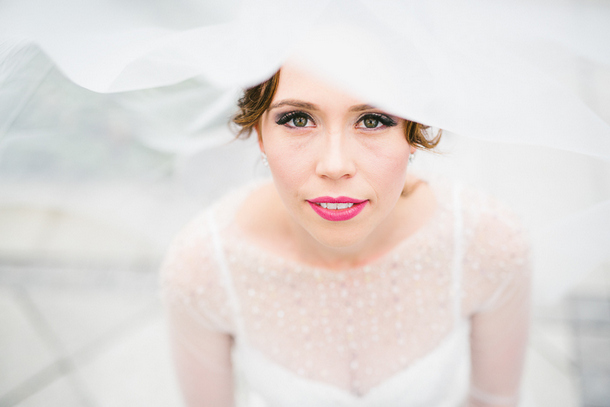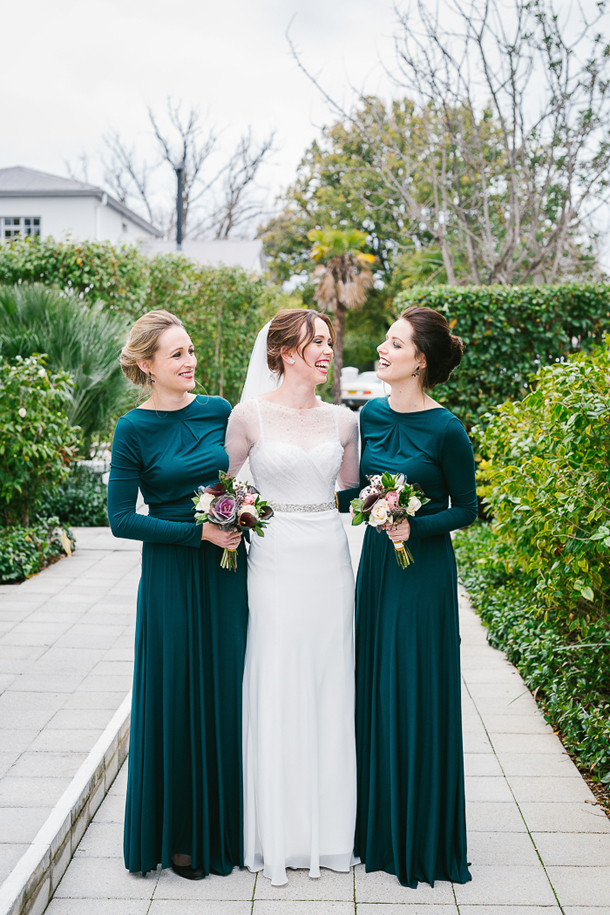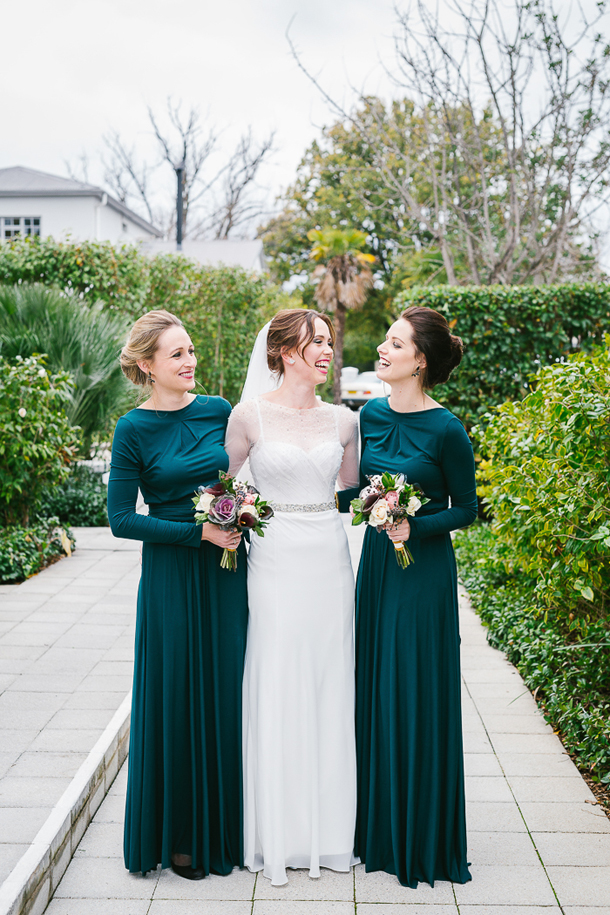 Love Story
A friend of mine took me with her to a braai as wing-woman – she had a crush on the host and wanted some backup. I met Adriaan there and we spent the night as a group of students having a braai and drinking Stellenbosch wine. A couple of socials, tennis games and months later we were at my parents' place in Robertson for the weekend and he asked if I would be his girlfriend. The next five years were filled with adventures, travels, memories and challenges. We started working, moved from Stellenbosch to Cape Town and often commuted between his place in Kenridge and mine in Tamboerskloof. We became the best of friends and were inseparable – the ultimate partners in crime. 
The Proposal
This is a story in two parts. In the first, it was just a normal Wednesday and we had just gotten home from the gym. The food was cooking on the stove and we were sitting on my balcony with a glass of wine, looking at Table Mountain and enjoying in each other's company. He just casually proposed right there and then, in the middle of a conversation! The ring wasn't ready yet, but he couldn't wait any longer to ask. I had to keep it a secret for more than a month while my ring was being finalised. For the 'second proposal', we were having a picnic on a secluded, secret beach close to Camps Bay. Adriaan opened a bottle of bubbly and shot the cork far away. He sent me after it to retrieve it –  have a cork collection from special occasions – and when I got back to our picnic spot he was down on one knee, sparkling ring in hand! Luckily for us, there was a photographer on the beach, scouting the area for a shoot the following day. She caught everything on camera and afterwards came closer to take a couple of photos – so unexpected and so special!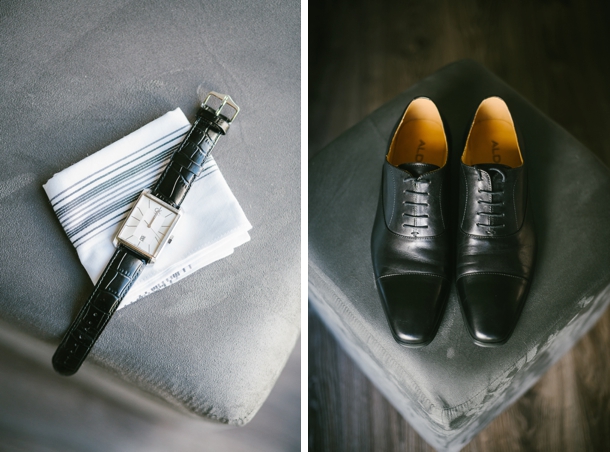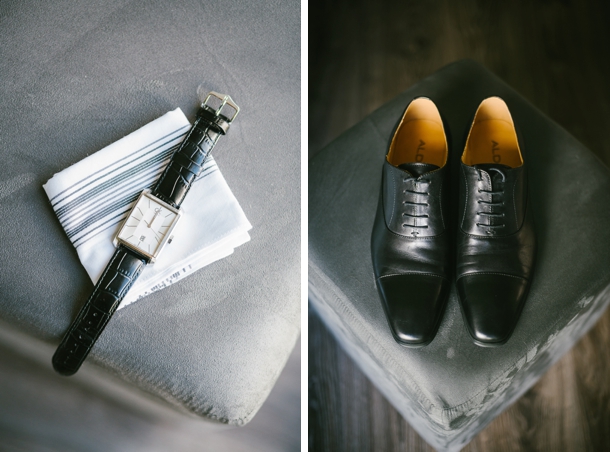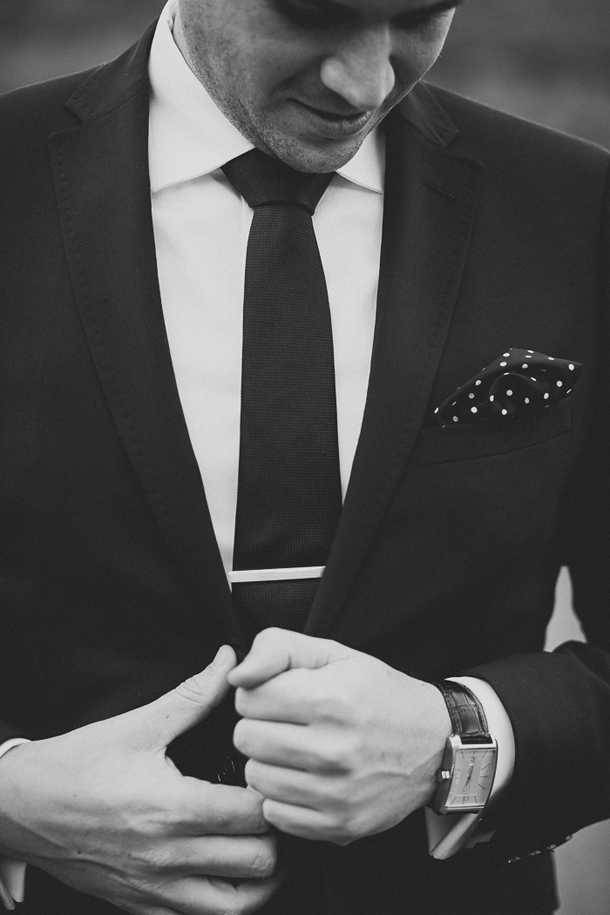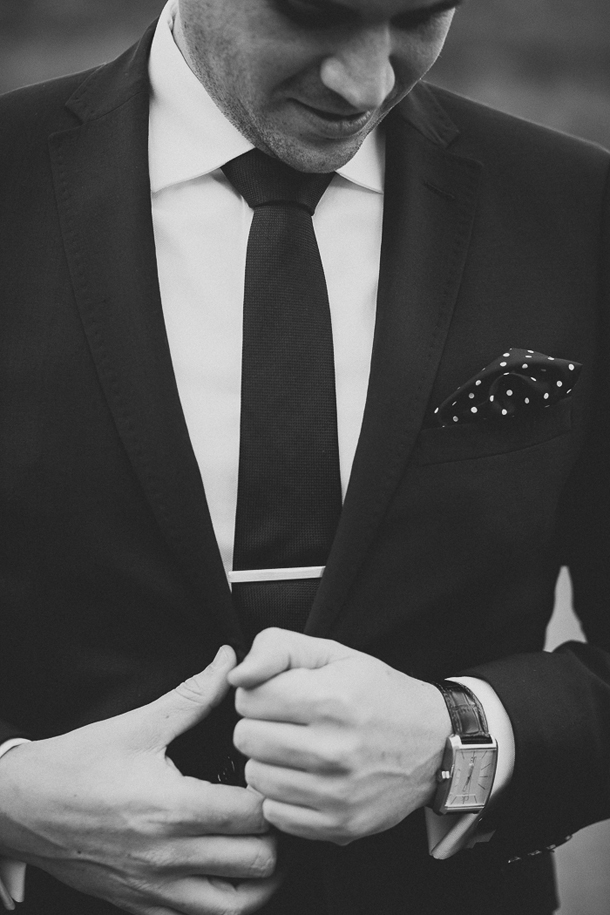 Wedding Style
Adriaan and I are both 'winter people' – we love green and grey and wet weather. It was an absolute must that the wedding be held in winter, red wine and oxtail in tow. To keep it warm and cosy we didn't want the traditional 'white wedding' and opted for a warmer, very elegant, old world town hall reception. Wooden floors, dark linen, soft lighting and 1920s jazz! For inspiration I got all of my ideas from Pinterest! Not that it makes it easier – I knew exactly what I wanted and my poor coordinators just had to play along. 
The Wedding in 3 Words
Elegance. Togetherness. Winter-warmth.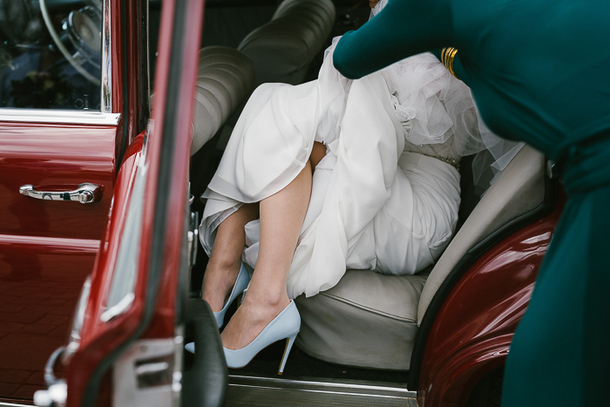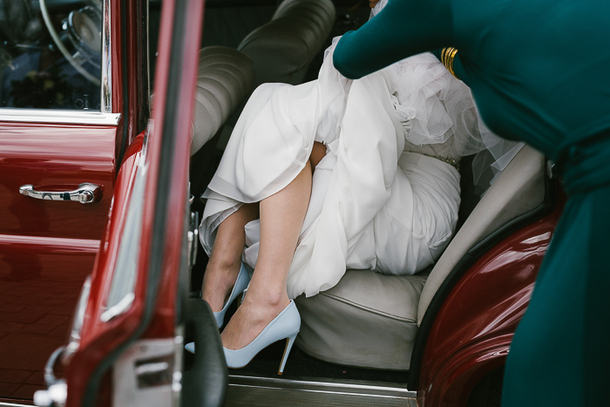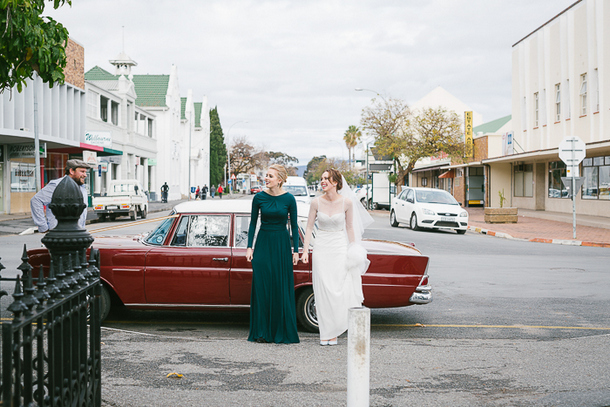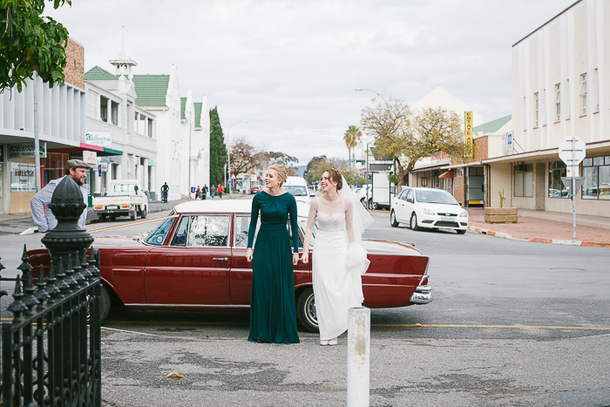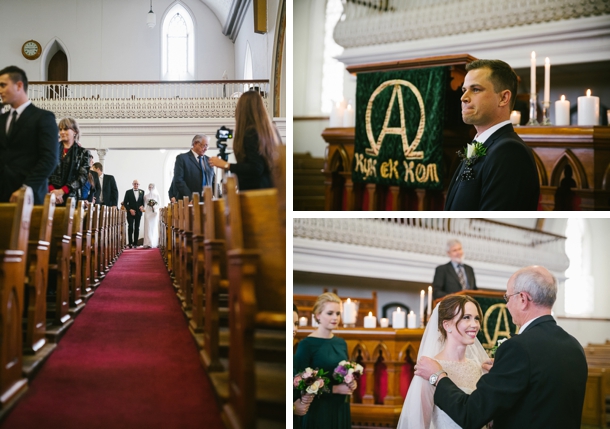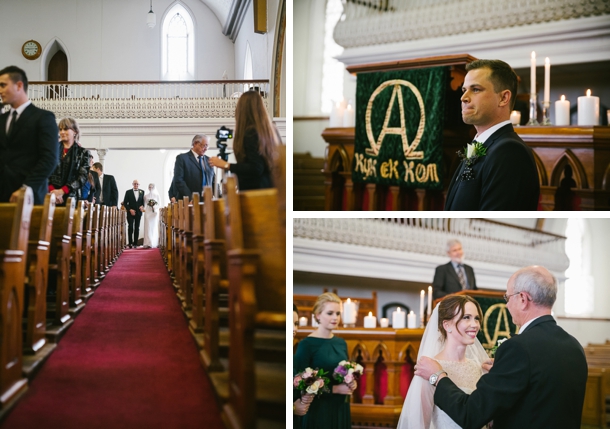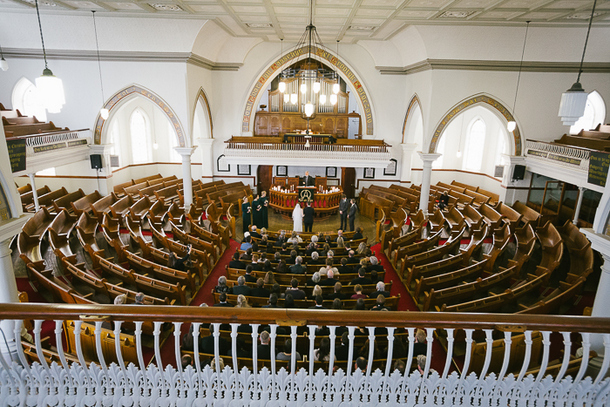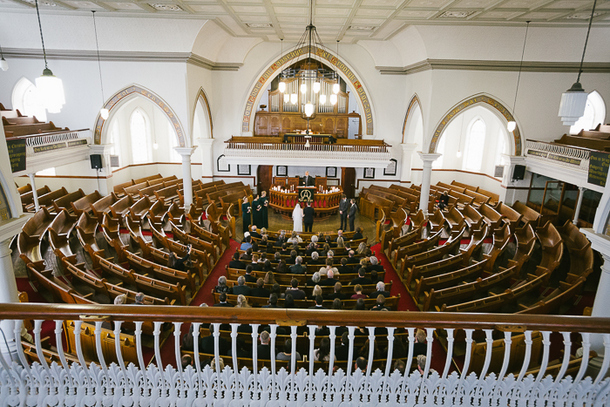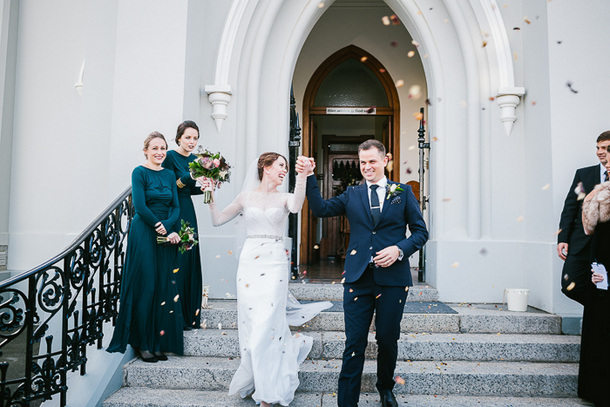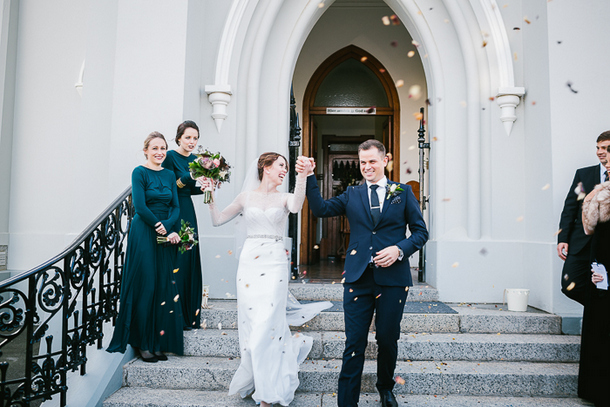 The Venue
Not only was the Robertson Town Hall the perfect location for what we had in mind, but it also had a lot of history in our family. My grandmother, great-grandmother, aunts, uncles and cousins all had their wedding receptions there! It is a beautifully restored venue with wooden floors and wall panels and and beautiful light fixtures. I also grew up in Robertson (my parents still live there) so I wanted to support the local small businesses and show off my hometown in the same go.
DIY Elements
I was very involved with the decor and all the little details that make a great event. From the carpets in the entry-way to the little sitting corner lounge and tidbits in the bathrooms. A university friend and ex-flatmate of mine, who is a brilliant graphic designer, did the stationery for me as a wedding gift which was amazing! One of my bridesmaids baked rice krispie cookies the day before the wedding for the coffee station while the rest of the bridal party were busy setting the tables. Awesome teamwork!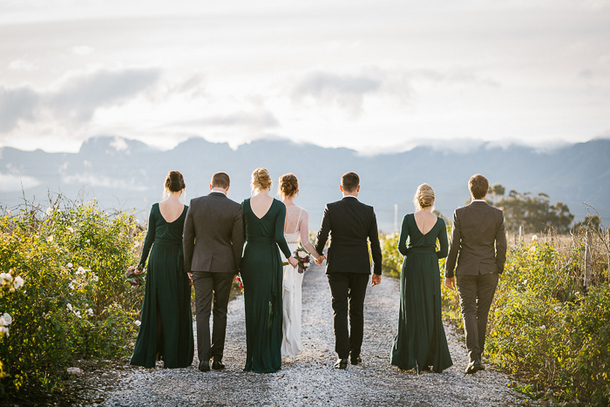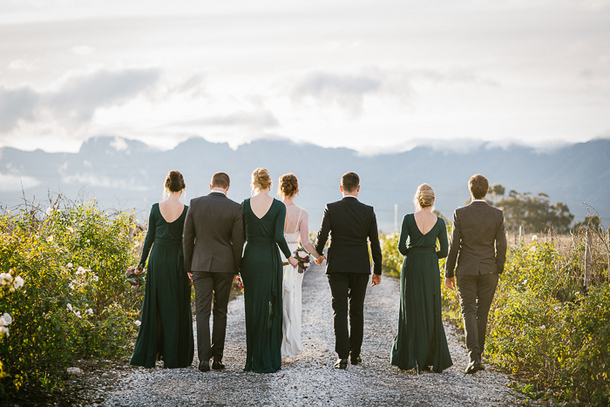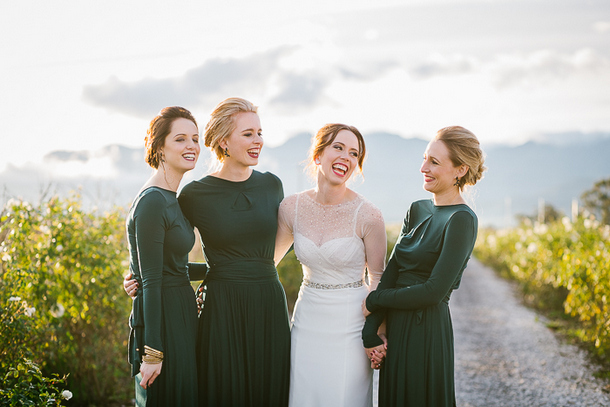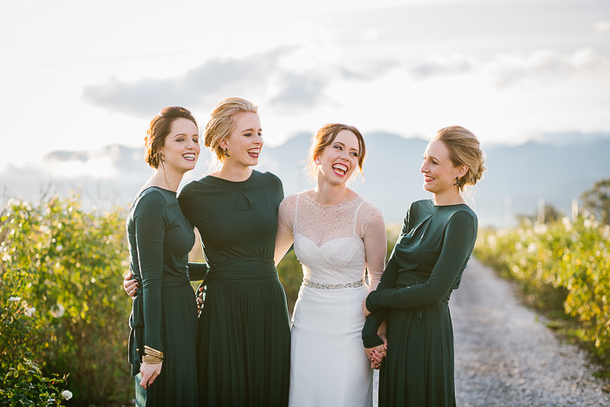 The Flowers
I originally wanted mostly green foliage with very little flowers to add to the winter forest theme. We then decided to add some colour and depth by using mostly dark purple berry colours and some funky purple cabbages. (A couple of friends have subsequently planted them in their gardens and are sprouting beautiful memories of our day!) 
The Dress
It is very difficult finding a winter wedding dress in South Africa, and Robertson is not exactly the warmest place during winter… I had a particular skirt in mind and also knew that I needed a dressmaker who was not scared to do something a bit out-of-the-ordinary. When I came upon Janita Toerien I was immediately impressed! From there it was a combined process of brainstorming and constantly evolving ideas. I wanted a "sexy dress" for later in the evening and something to wear over it to stay warm. I decided on beads and told Janita that I wanted it to look like sugar crystals – I think she and her team got it spot-on!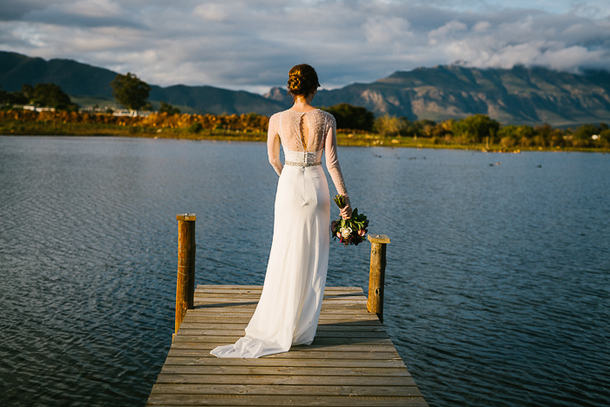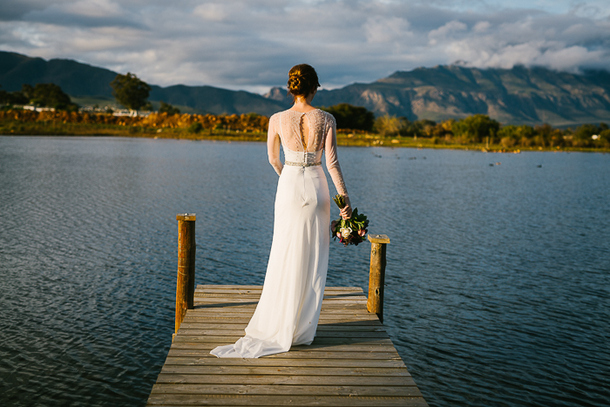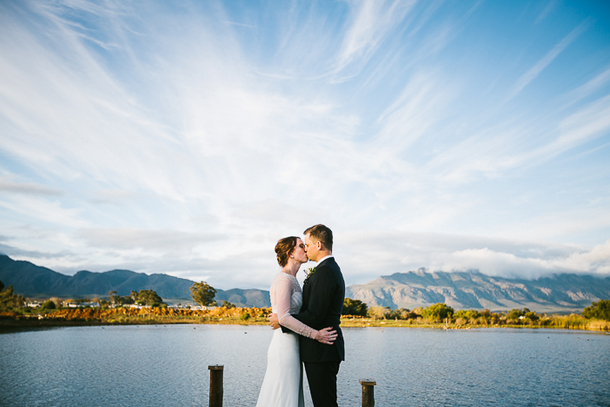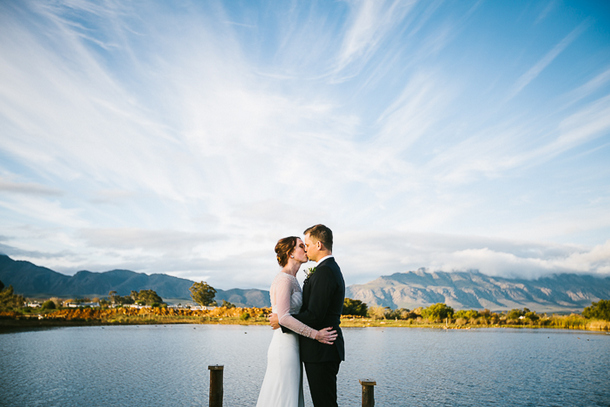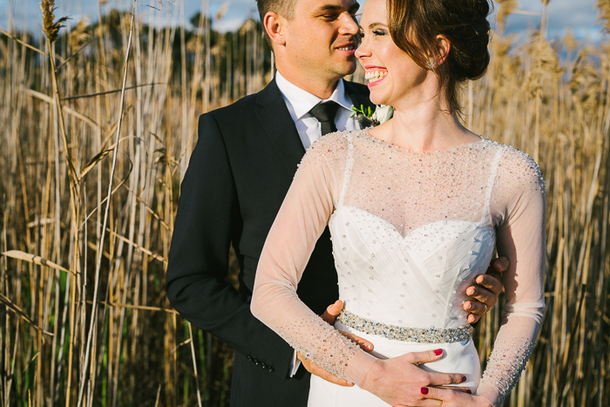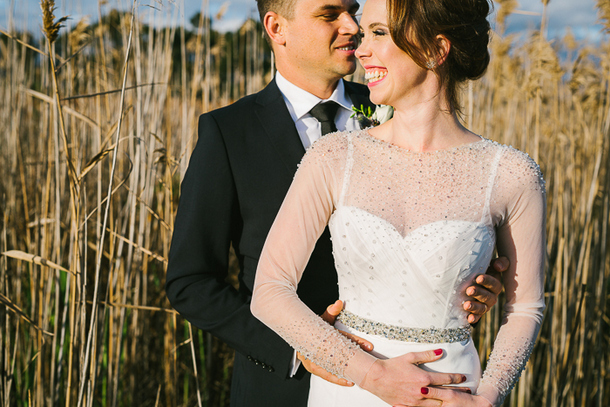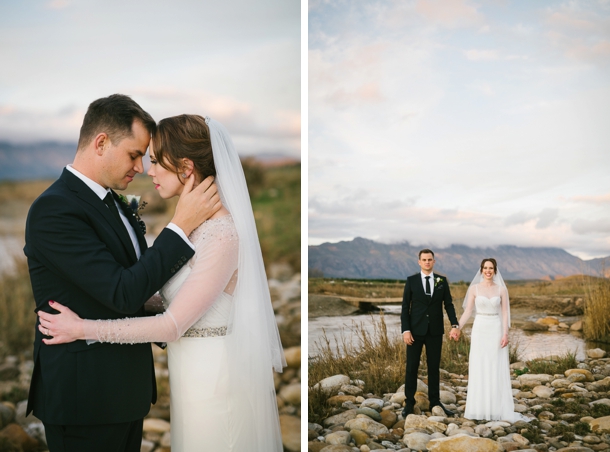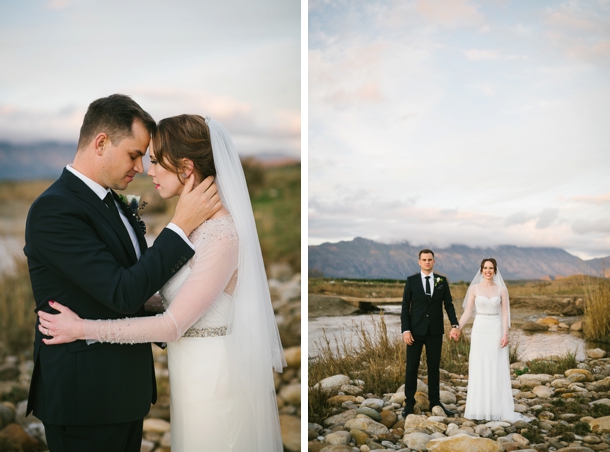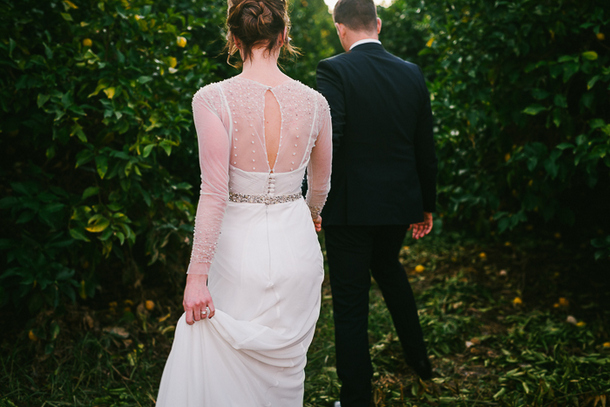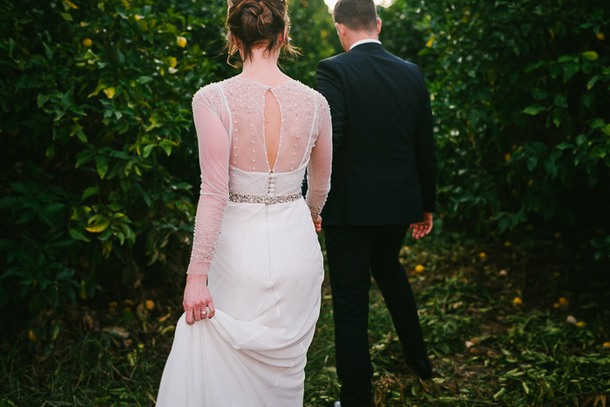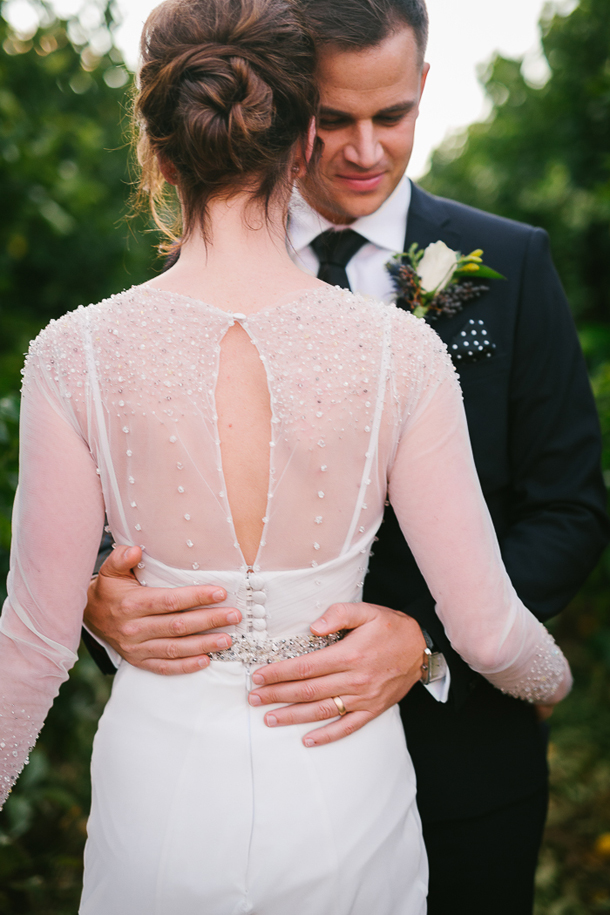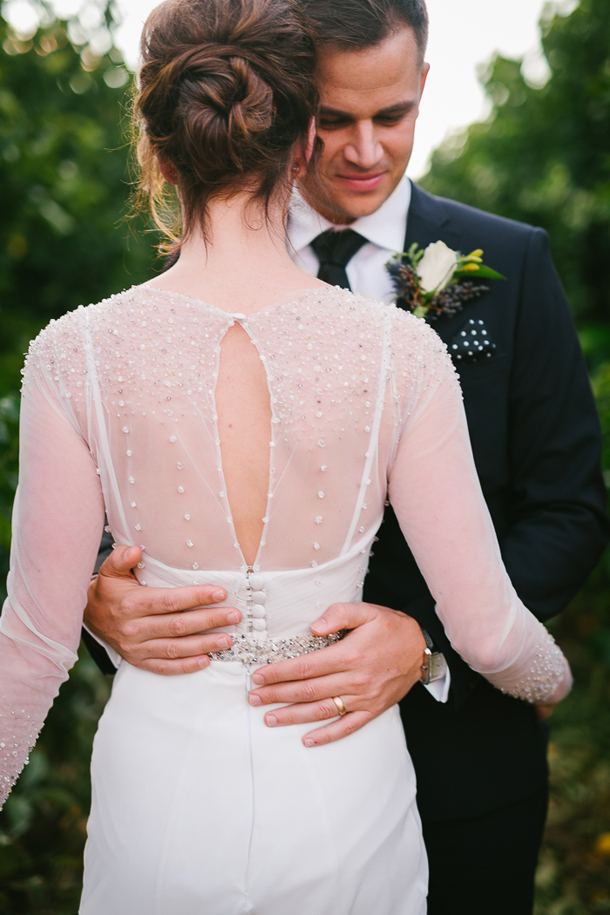 Favourite Detail
Adriaan and I had this cute two-seater Queen Anne's chair that we sat on all by ourselves at the bridal table! It was really special to just be able to be together and enjoy each other's company in between the celebrations.
Memorable Moment
Close to the end of the night Adriaan and I crept up to the balcony and stood there, overlooking all our friends and family. People were having such a good time – dancing to good music, eating great food and drinking amazing wine! It was really special to know that everybody was there for us!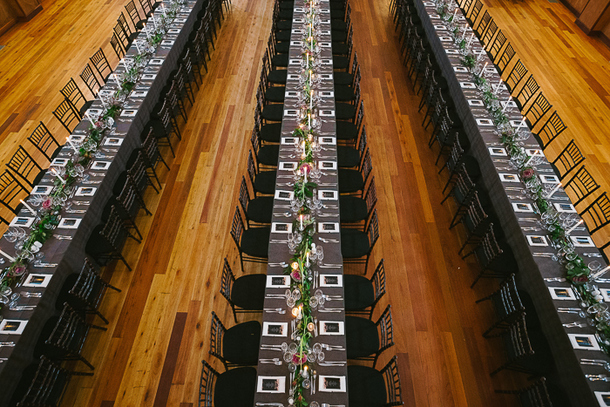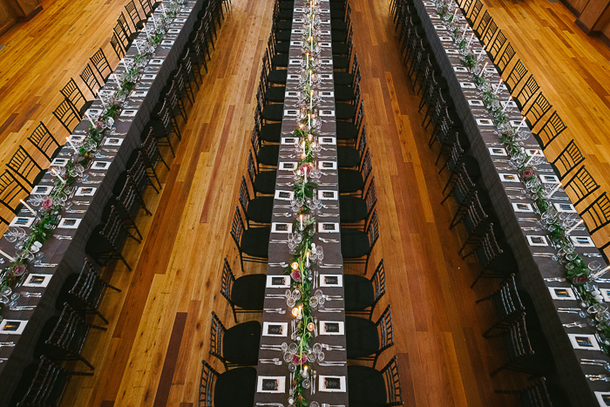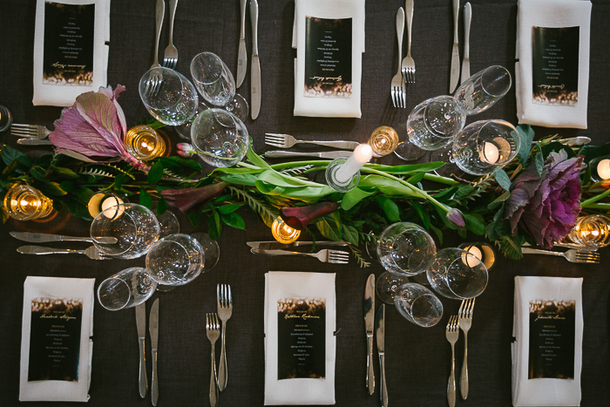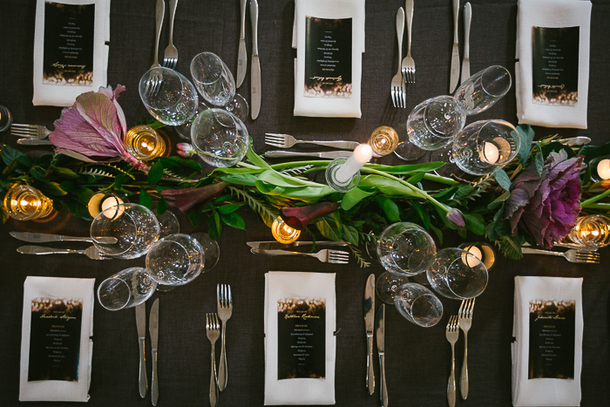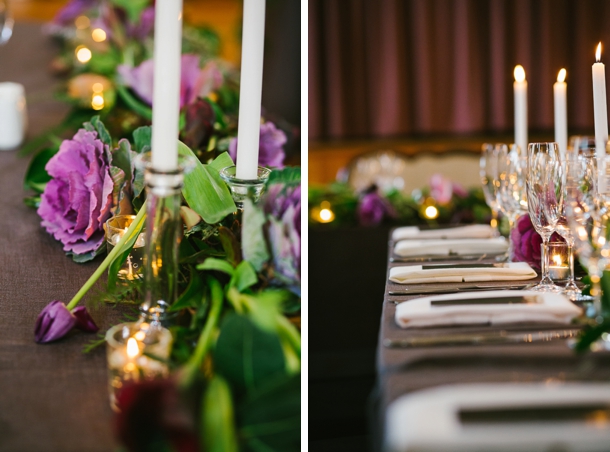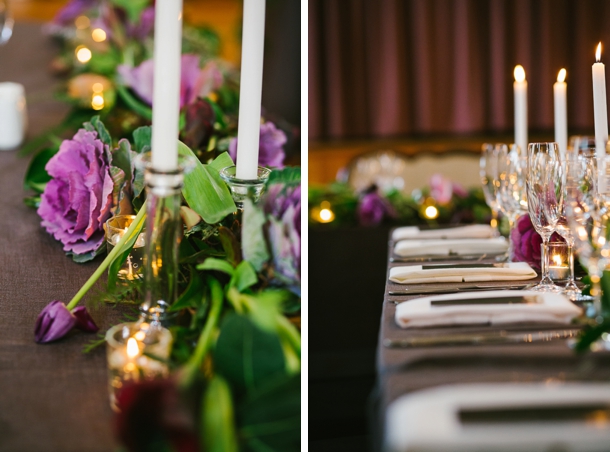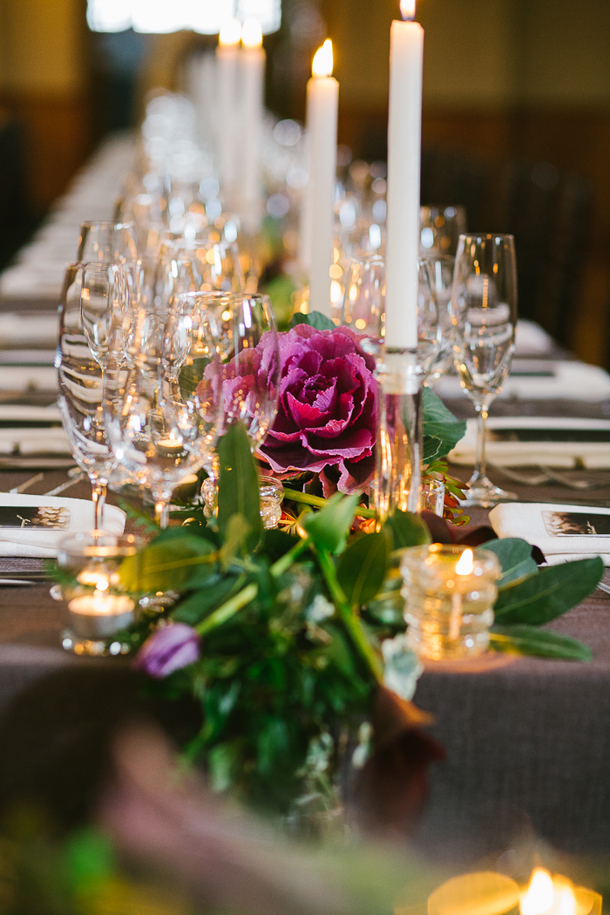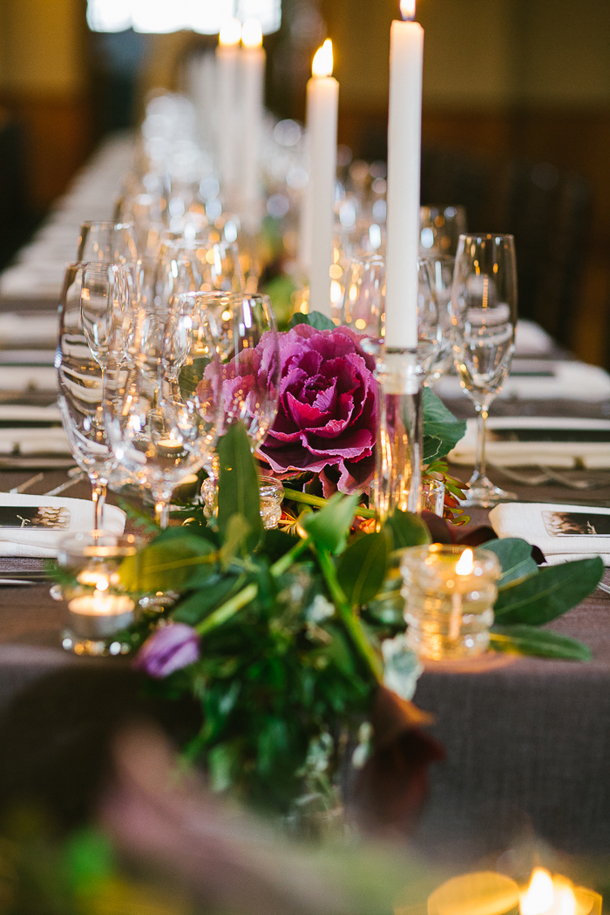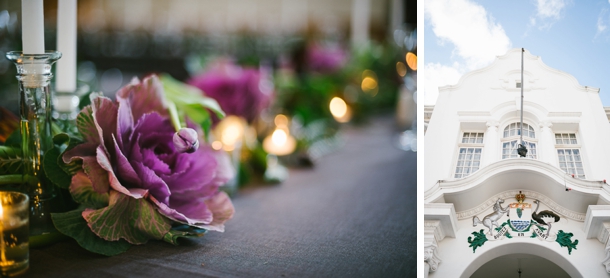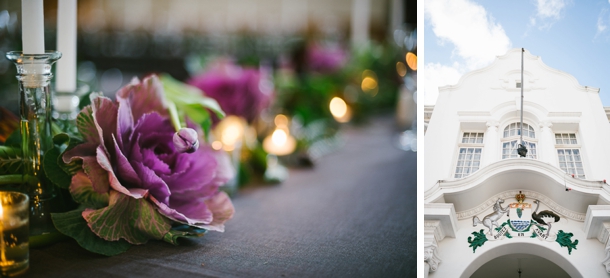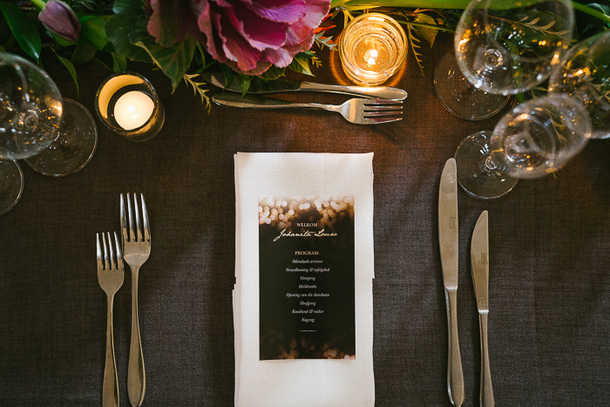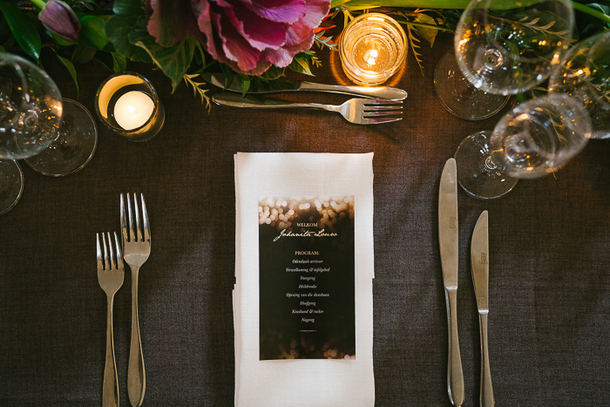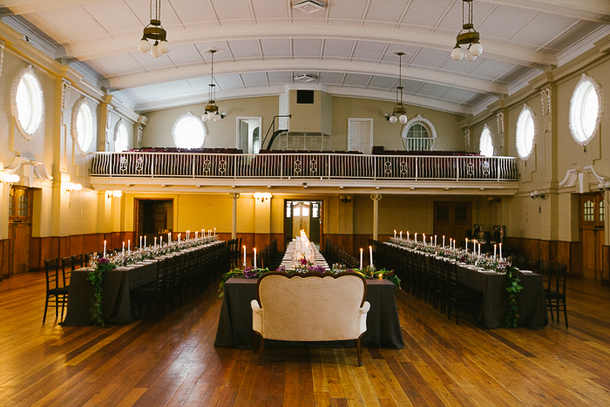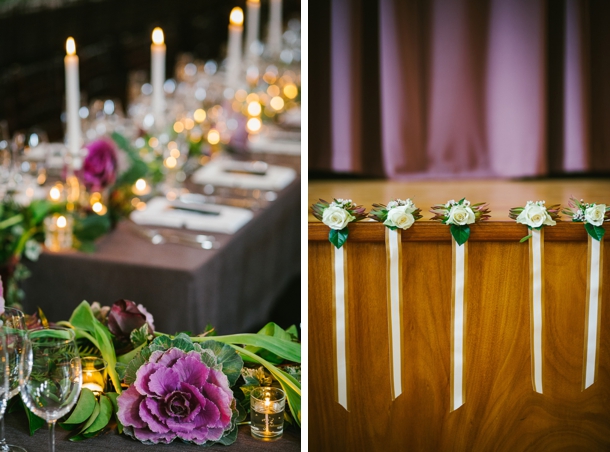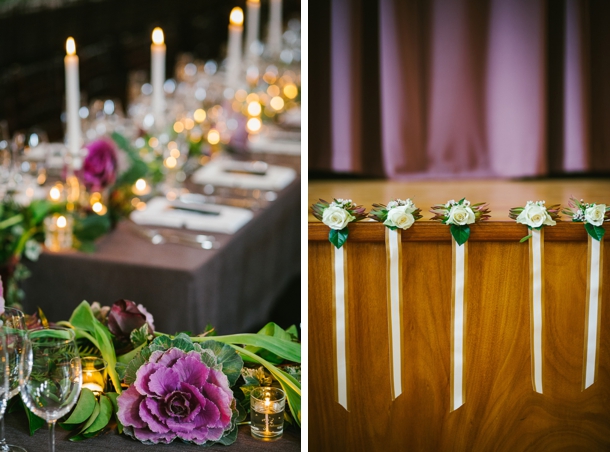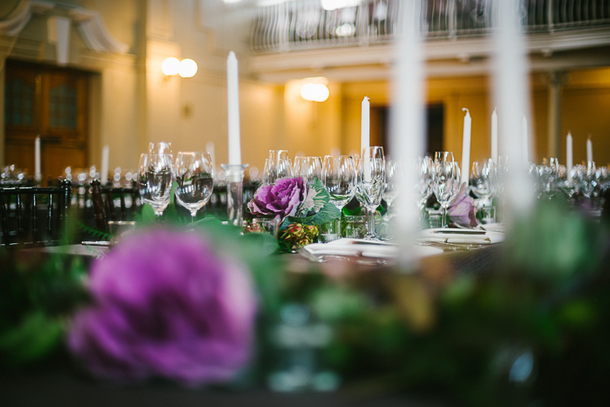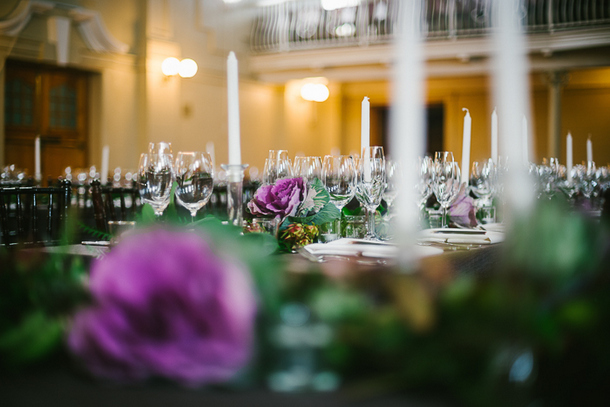 The Honeymoon
Adriaan was in charge of planning the honeymoon and it was supposed to be a surprise… but he had to tell me closer to the time because we needed visas! We went to France and spent two unforgettable weeks there. Half of the time in Paris, the rest of the time relaxing next to the ocean on the west coast. A perfect blend of busy and bliss!
Advice for Future Brides & Grooms
Do what makes you happy – if you want a pink dress, get a pink dress! It is your special day and everybody there loves you for who you are, so embrace it! Also, don't worry about the little things that don't happen or go wrong on the day – only you will notice them…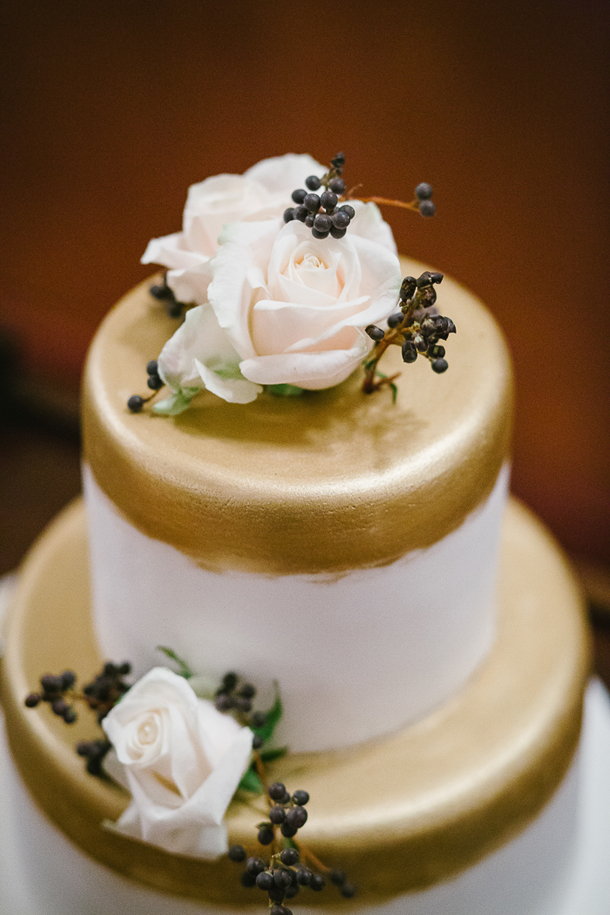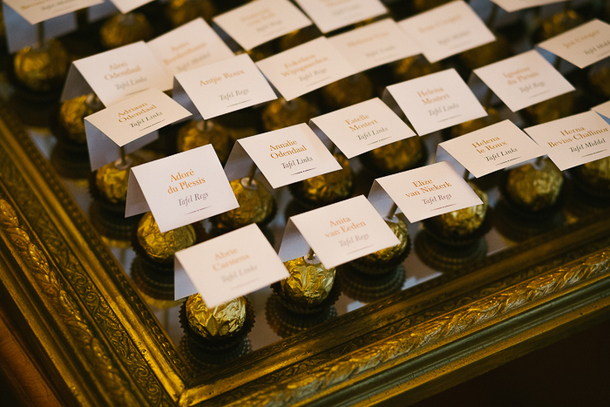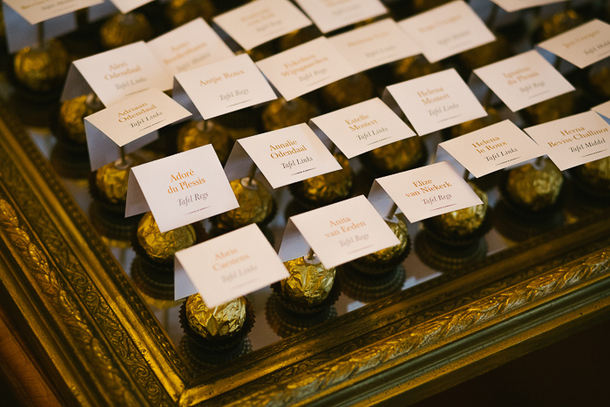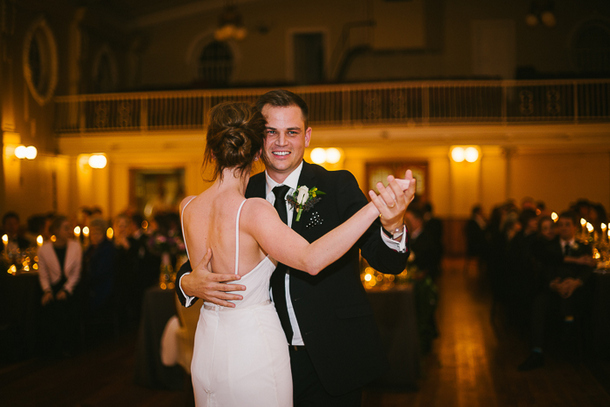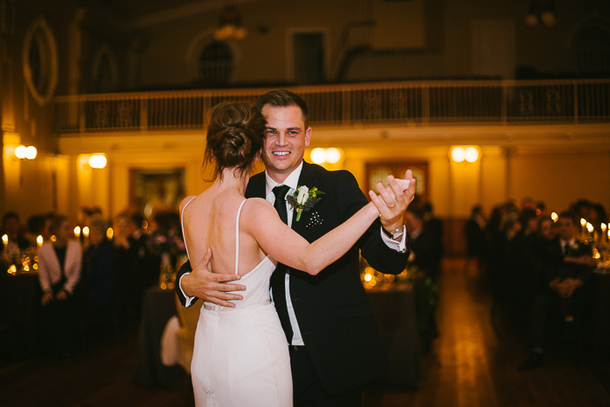 You can see more from this wedding on the Dearheart Photos blog.
SERVICE PROVIDERS
Ceremony venue: Robertson NG Moederkerk | Reception venue: Robertson Town Hall | Catering, co-ordination, flowers & decor: Philip & Christine Janse van Rensburg | Photography: Dearheart Photos | Videography: Tanya van Eeden (friend) | Cake: Louretta's | Stationery: Nushke Grobler (friend) | Bride's dress: Janita Toerien | Bride's accessories: Swarovski (earrings), River Island (shoes) | Hair & makeup: Anne Mart | Bridesmaids' dresses: Daily Look | Groom's attire: Fabiani (suit), Aldo (shoes) | Hiring: Urban Tonic (chairs & crockery), Teaspoon Tips (glassware) | DJ: Gideon Smit of PGSounds | Two-seater Queen Anne's: Sitting Pretty | Canapes & predrinks: Excelsior Wine Estate's Graze Deli