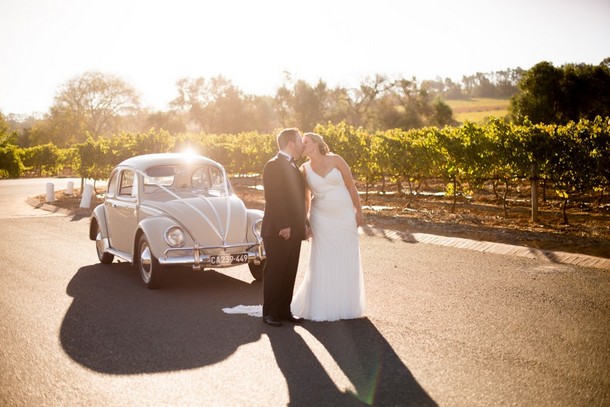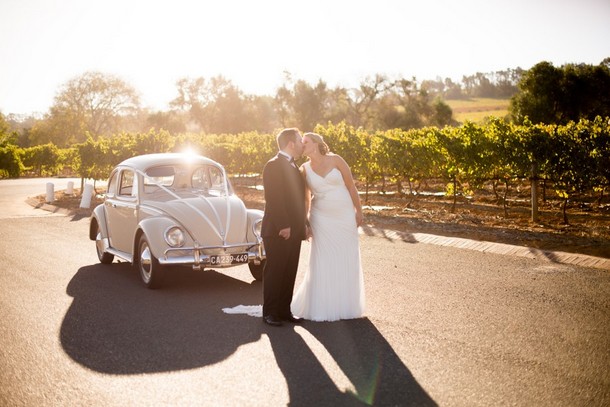 What's black, white and glamorous all over? Why, this wedding of course. Think classic black tie elegance with a generous helping of gold, all in the spectacular outdoor scenery of the Cape Winelands. Sigh. Justin and Shannon are a trans-continental couple who've endured the ups and downs of a long distance relationship, and I loved that they included so many personal and international touches in their big day, from a globe guest book to his and hers luggage tag favours. I also LOVE Shannon's bridesmaids' style – a MOH in pure sequins with a bouquet of gold-sprayed baby's breath (genius, why haven't I seen more of this idea?), bridesmaids in chic LBDs carrying wreaths – and of course, Shannon in her very own one-of-a-kind Old Hollywood number. Let the pretty party begin! Jana Marnewick was on the scene to take these lovely pics.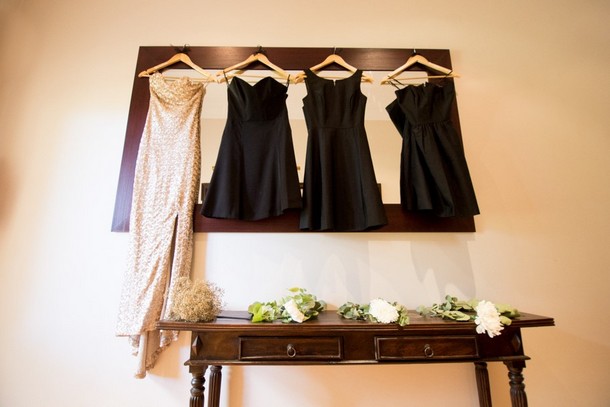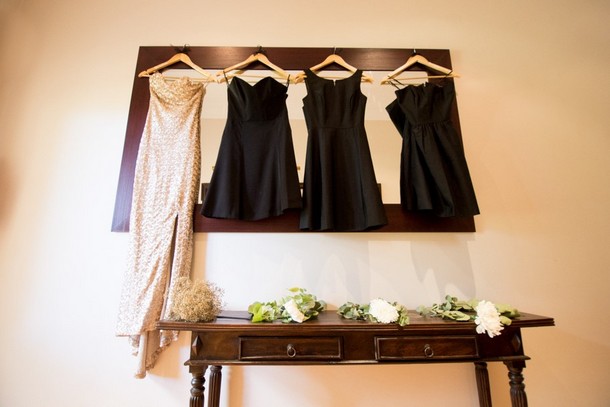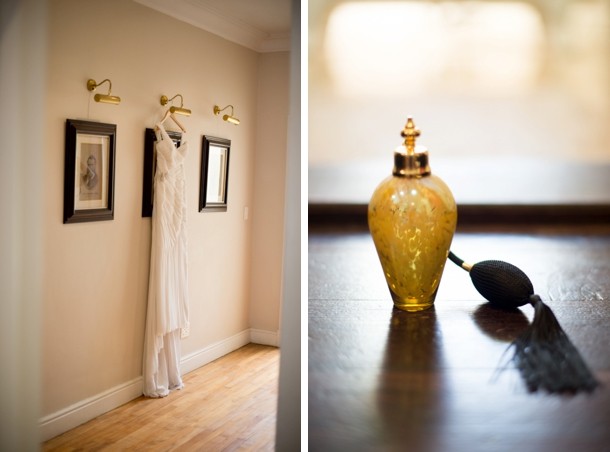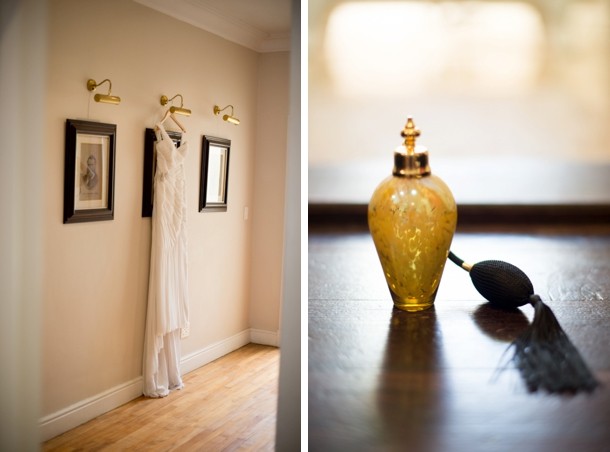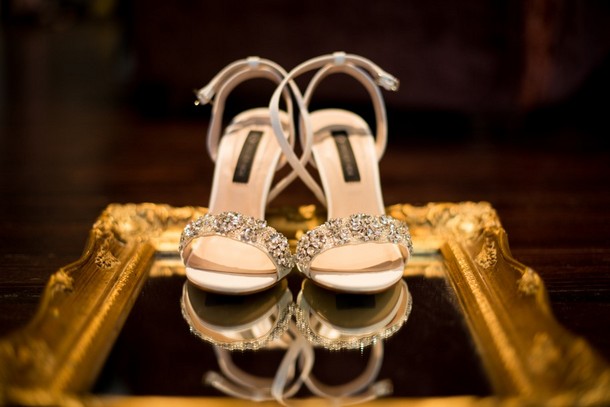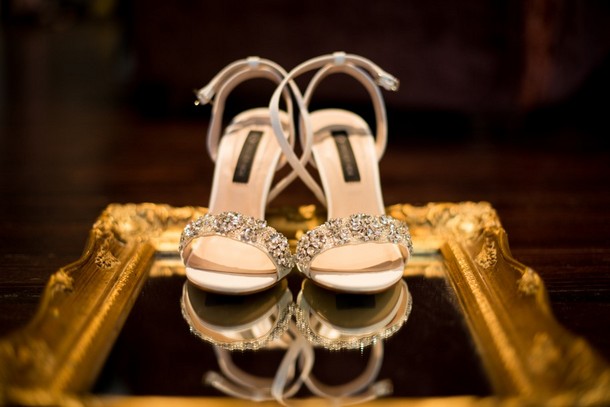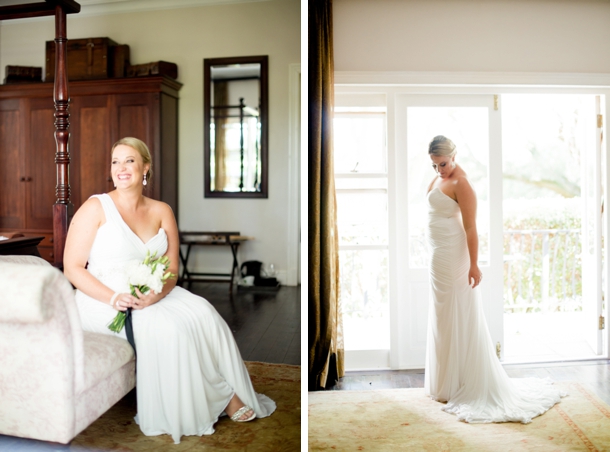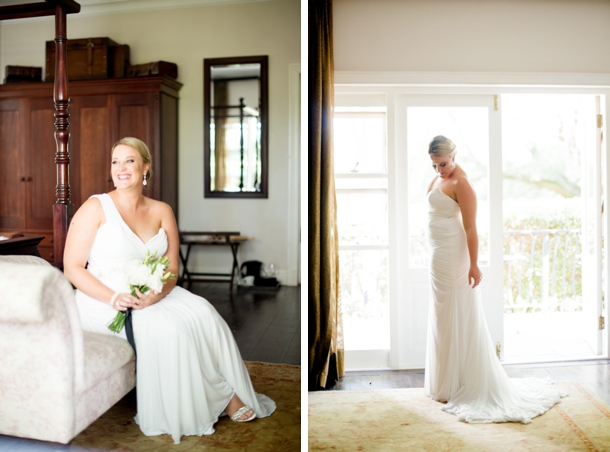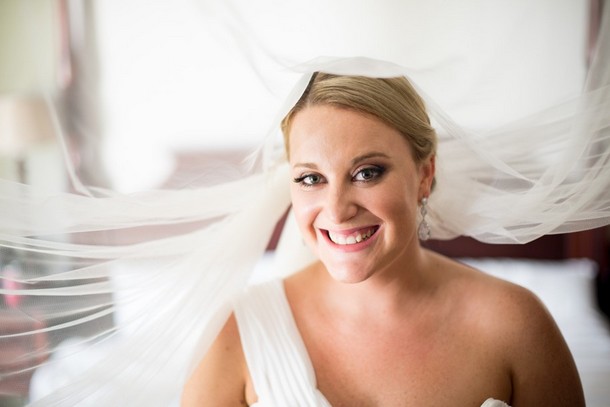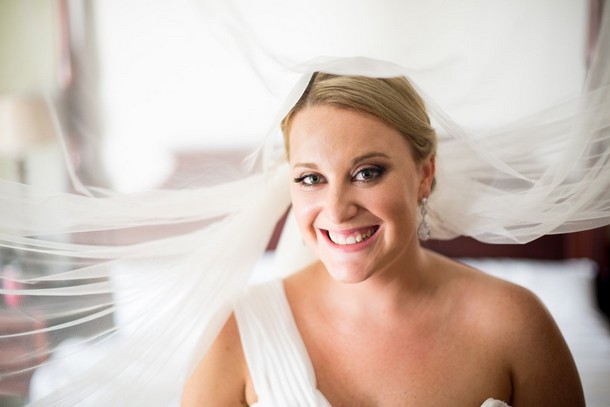 Love Story
Our love story probably isn't the average – if anyone had ever told me at eighteen years old I would meet my future husband on the other end of the world and endure months and years of a long distance relationship, I would have laughed. Justin and I met through mutual friends when I worked as an au pair in Connecticut, USA, on a gap year. We remained friends, and just before I flew back home to SA for Christmas he told me how he felt – and that he knew from the day we met that I would be his wife. I found that a little 'creepy' after only knowing each other for six months, but I have to admit that just this one time, he was right! We started dating – we knew that given our situation it was going to be difficult but we never imagined how much. Over the following years, I finished my au pair program, returned home and obtained my student visa, flew back to the States to start university, went back home for six months to get an additional visa, graduated university, worked in the US for a year, had to return home AGAIN for six months (which turned into two years). Justin visited SA and met my family, and there were many flights back and forth for us both. I also lived with a phenomenal family in Connecticut, who welcomed both of us into their home and family with open arms, and were guests at our wedding (the children were part of our bridal party!). Was it always easy? Absolutely not, but it was beyond worth every tear, smile, frustrating moment. If I wasn't missing my family, I was missing Justin, but we made it work and couldn't be happier with our 'path to love' – we have seen the world, learned the art of communication, trust, friendship, dedication and absolute endless love.
The Proposal
Justin proposed on our seven year anniversary on the sand dunes near our holiday home in Jeffery's Bay, when he was spending Christmas with my family in 2013. I won't lie and say it was a complete surprise… Men are no good at keeping secrets! Justin had asked my dad for his 'permission' the day he landed in SA, and that same day, between Justin and my dad, they spilled the beans (very subtly). I pretended I had no idea! Nonetheless, it was very special, and Justin was nervous as heck!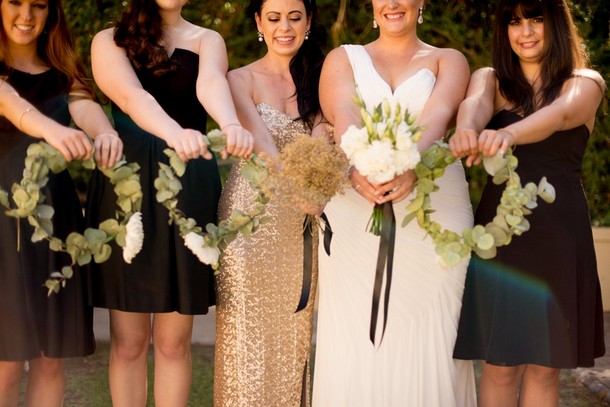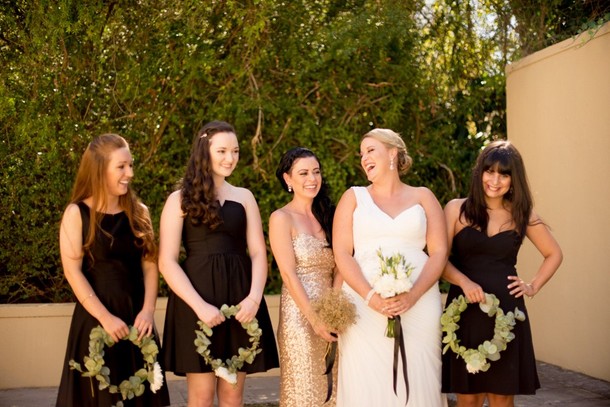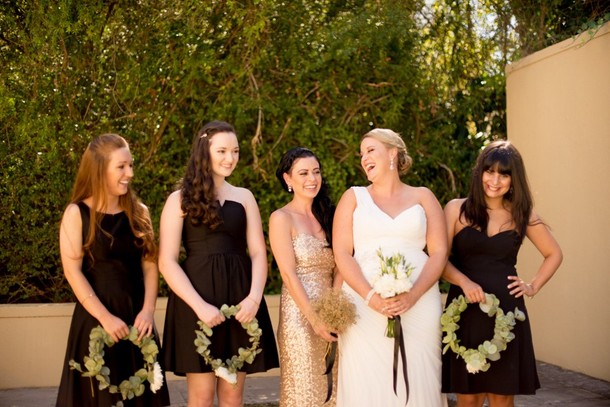 Wedding Style
We chose black, white and gold as our wedding colours with no specific theme in mind. We wanted something simple, yet so classy and elegant. The colours were inspired by 'The Great Gatsby'… and Pinterest was my lifesaver!
The Venue
My family is based in Johannesburg, but I always wanted a vineyard wedding. We had a large number of international guests, and Cape Town was the perfect choice for a destination wedding – just truly spectacular, and Justin loved it. We looked at many different wine farms, and ultimately chose the Devon Valley Hotel and JC Le Roux. My dad is a chef, so food was crucial, and JC Le Roux did a phenomenal job with the menu – it also fit perfectly with my elegant vision, and because of the set-up and overall style, not a lot of décor was needed. Coincidentally, it was also the first stop we'd made on our wine country tour during Justin's first visit to South Africa – I'd say it was just meant to be!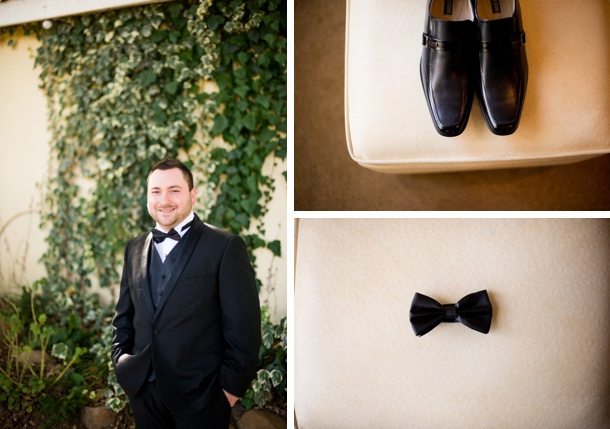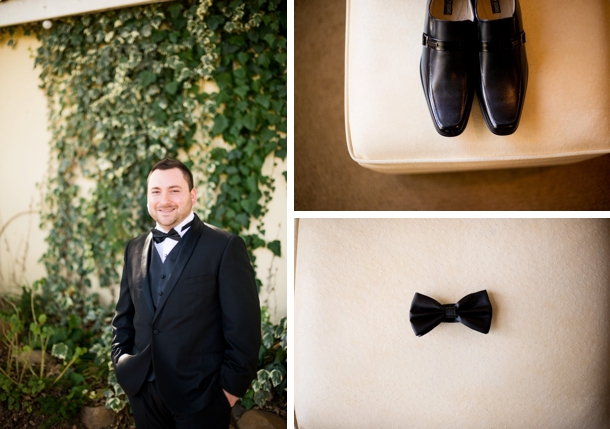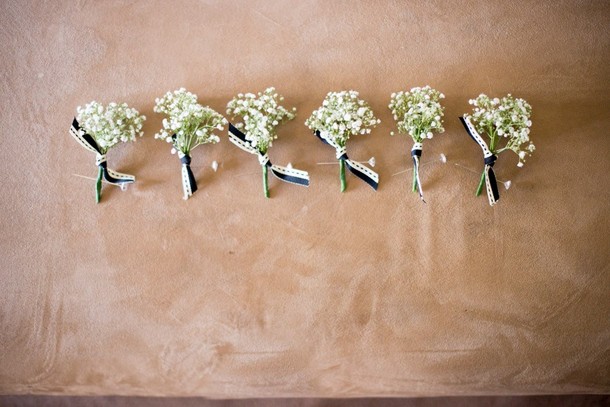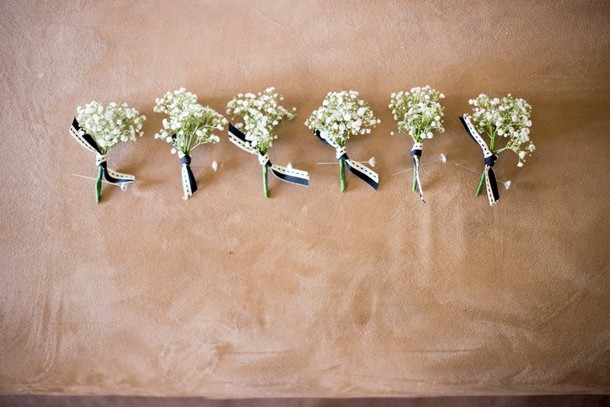 Wedding Details
Justin and I really are a "no fuss" couple (well at least we try to be under the circumstances). We didn't want the busy-ness of too much 'stuff', yet we wanted enough to make our day special and unique. We tried to incorporate things that would allow our guests to be a part of our day, and the rest of our lives. During the ceremony, we incorporated a Celtic hand tying tradition, also known as handfasting, with gold ribbon-my dad is originally from Ireland, and I read up about this tradition online, and simply loved it!  Along with this, we had guests leave us "well wishes" on pieces of paper upon their arrival and place them in a box; during the ceremony, without reading any of them, we placed those notes in a wooden box with a bottle of wine, and sealed it shut using the ribbon from the hand-fasting. We will open this box on our one year anniversary and read everyone's wishes, along with notes we wrote to each other. Justin and I have a huge love for travel and different cultures, so to tie that in, as well as the fact that we had a destination wedding, we used a globe as our guest book; this made the trip back to the USA with us and is a feature in our living room. I read it every day, yet still seem to find messages on it that I haven't seen before. It is our reminder of the special people in our lives who made the trip to be at our wedding, and the love we share with so many people. It is my comfort when I get homesick.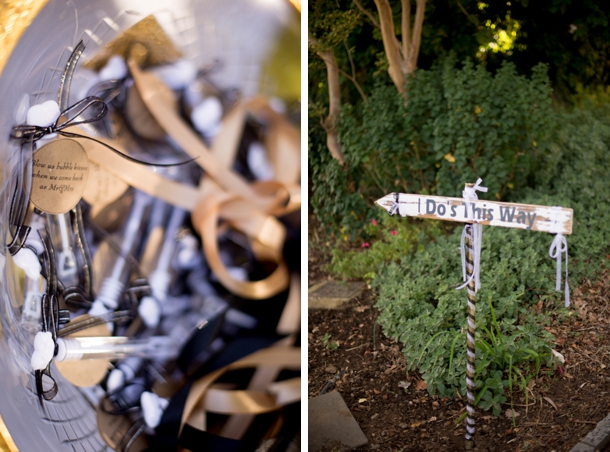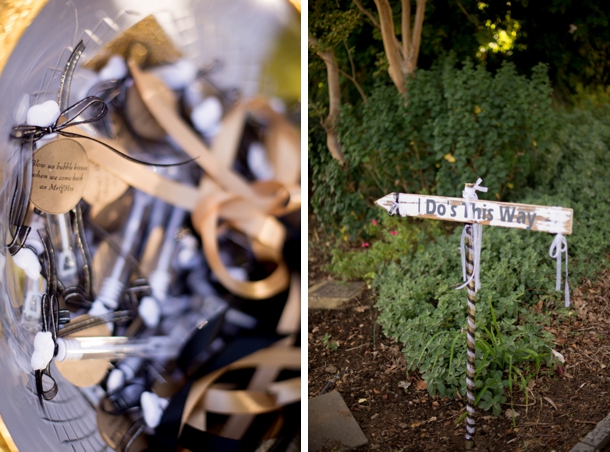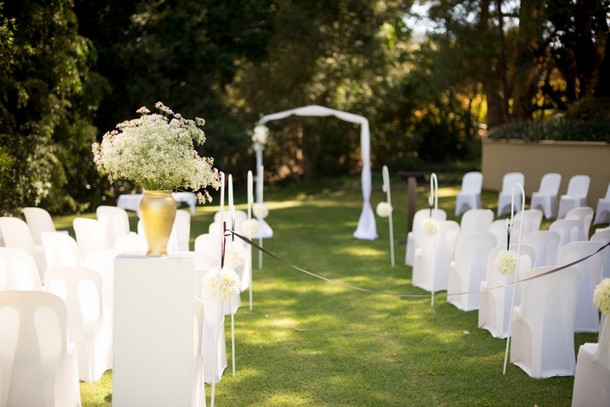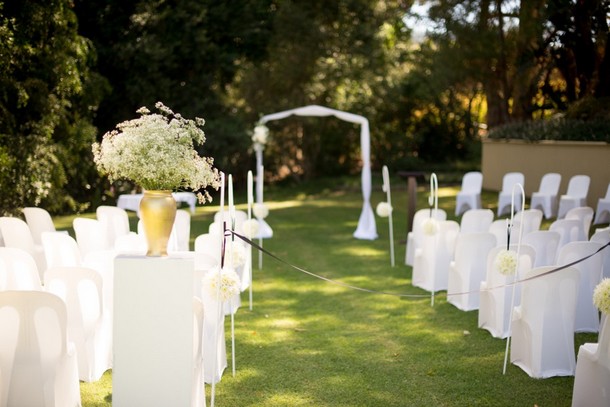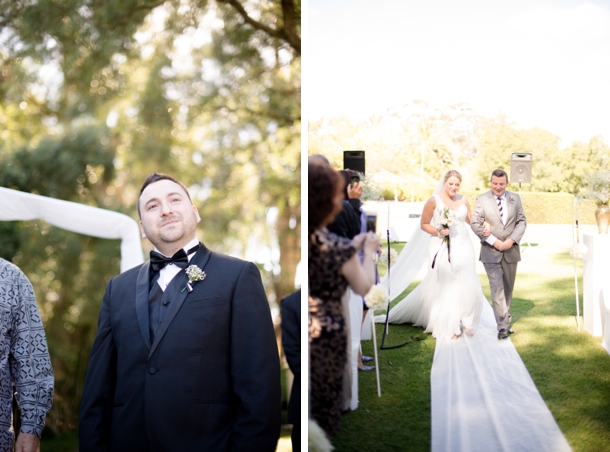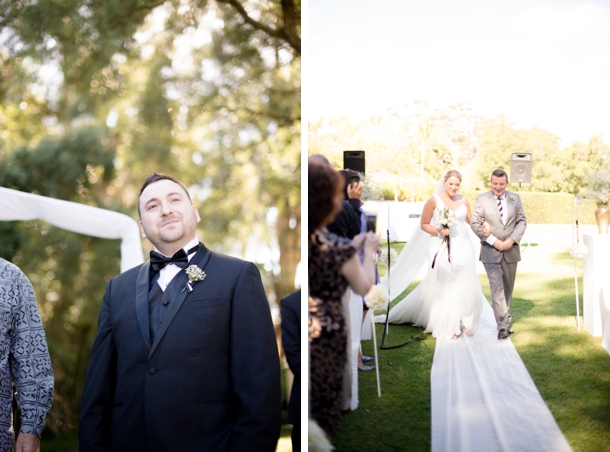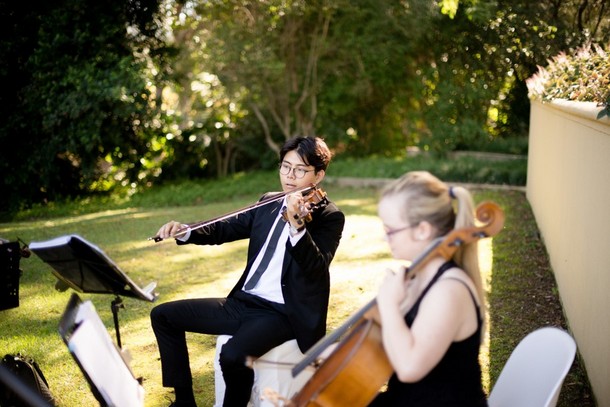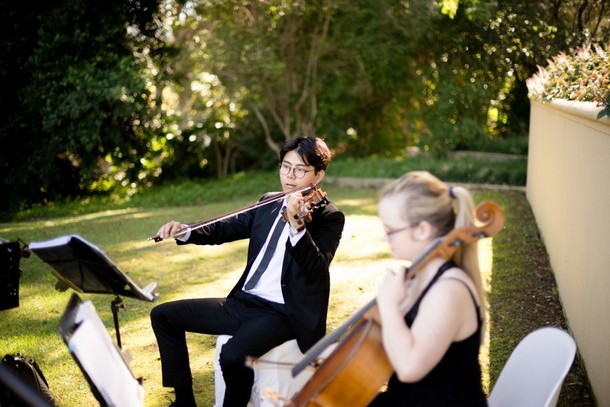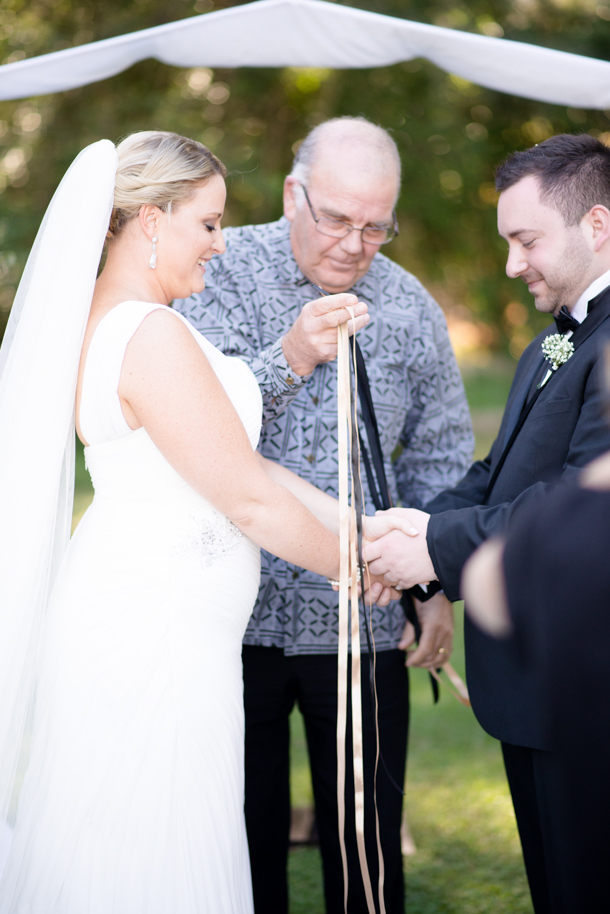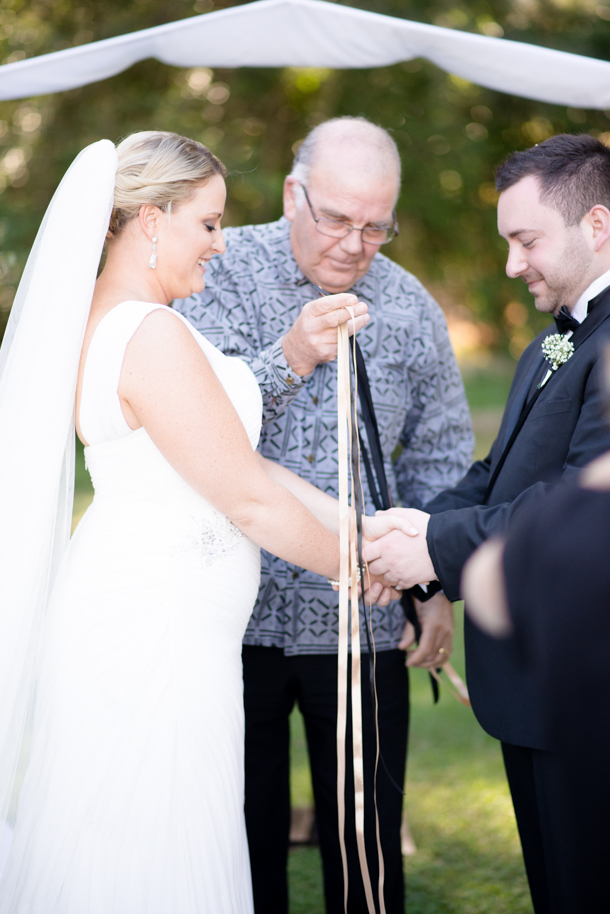 Entertainment
We know this was 'our' day, but we wanted our guests to have an absolute blast! The night before the wedding, instead of a rehearsal dinner, we had a "welcome dinner" for all wedding guests at Brenaissance with Pizza and wine pairing. On the day, as well as the wedding favours (his and hers leather luggage tags, and a CD of songs that we had all guests submit with their RSVP), we hired a caricaturist to draw each couple throughout the night. Keeping in theme with the idea of doing something unique, we thought this would be a great keepsake for the guests-and it was hysterical to see the finished products. We also hired in Elegant Entertainment to perform their surprise opera act – this was my absolute highlight! Their skit and performance were simply outstanding and had so many guests in awe! I still have people talking to me about it!
DIY Elements
I wanted to feel proud of this day, so I tried to do as much DIY as I possibly could (I did bribe a few friends with some wine and pizza for help!). Table numbers, wedding programs, the frames for our signage, and the table seating was all DIY. I look back now and it's those times I spent with friends and family so willing to help that made it even more special.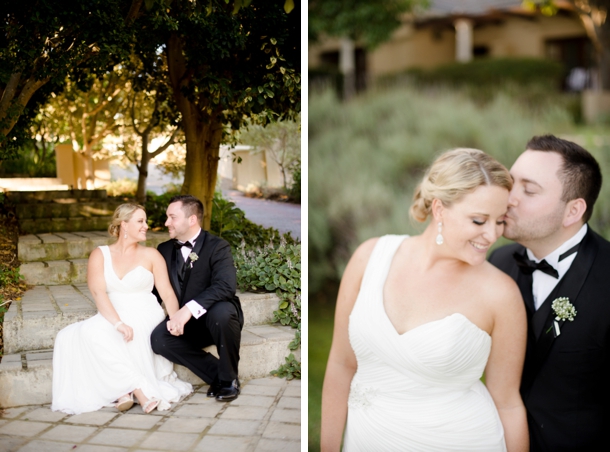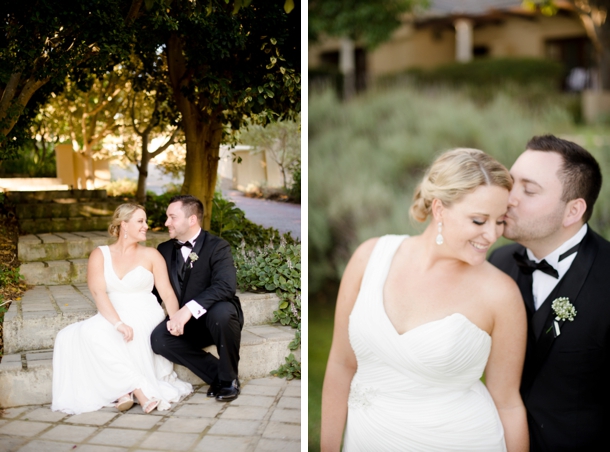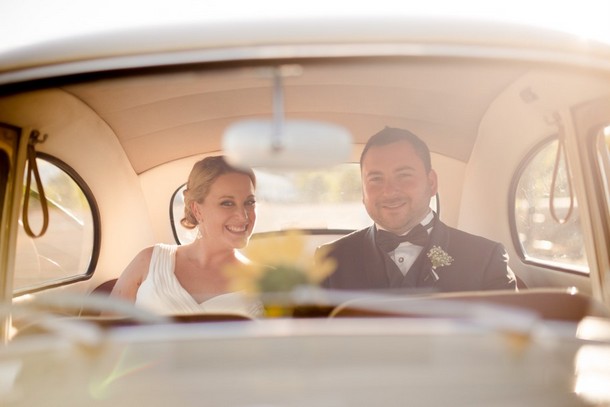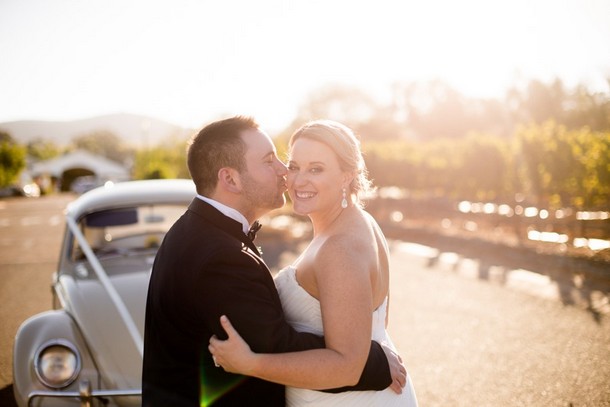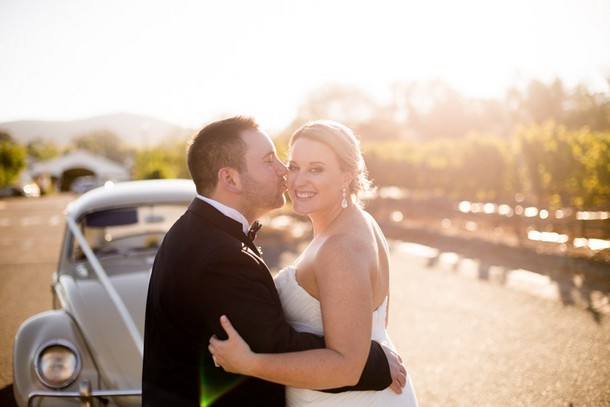 The Flowers
I didn't want a big bouquet, but something rather simplistic; my bouquet was mainly white with touches of green foliage tied with a black ribbon. My bridesmaids' flowers were wreaths made from green foliage with one white flower attached and my MOH's bouquet was gold-sprayed baby's breath. The ceremony and reception flowers were mainly white and baby's breath. Some tables differed from others in terms of centrepieces; some with a white orchid, others with vases of white roses. We didn't want big displays of flowers on the tables, so we opted for many small varieties on each table.
The Dress
Oh boy – this drove my poor mother crazy! I never truly had a vision of the dress I wanted to be married in, but I knew I didn't want anything that I had seen before. I became very fussy – maybe a little too fussy! Between South Africa and the USA, I tried on 32 dresses! I actually picked my one shoulder Demetrios Destination Romance dress from a catalogue at Lady Marmalaide. I had looked at it online so many times and then saw it in the catalogue, and just knew that was it – it was different, simple, yet elegant with the right amount of bling, flow and ruching. I was told that to their knowledge the dress had never been ordered before, so I may possibly be the only one to order that specific dress in South Africa – uniqueness on another level! It arrived a few months later… and I LOVED IT! It had a small amount of diamante along the right side of the waist, and ruching along the top and down the one side. The fabric was so soft, it was cold to the touch. I have never been more comfortable in a gown.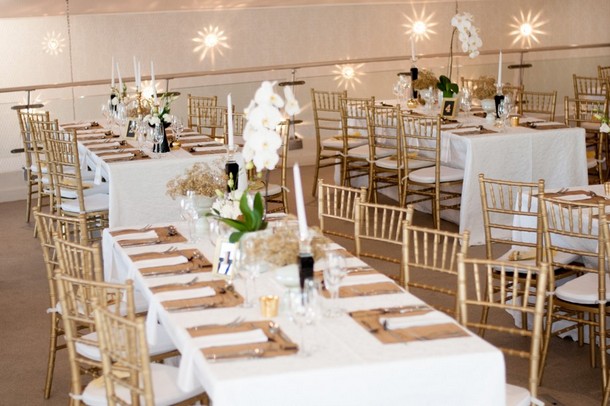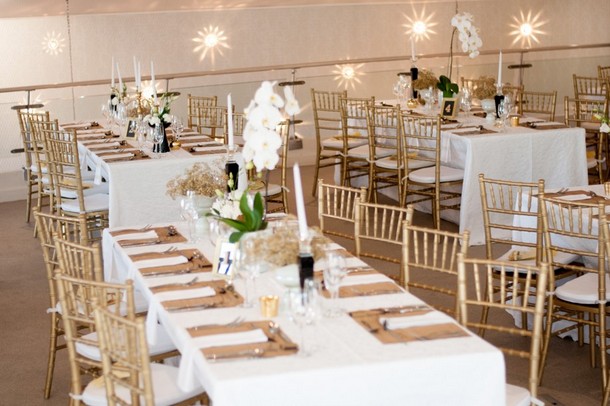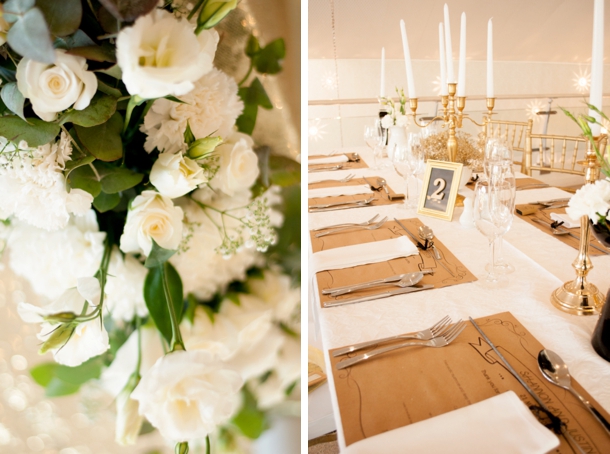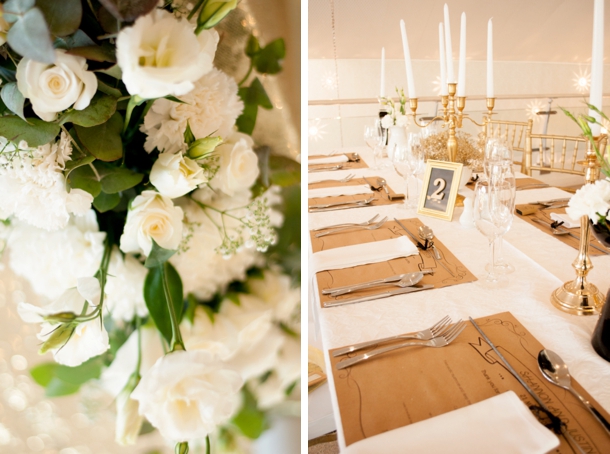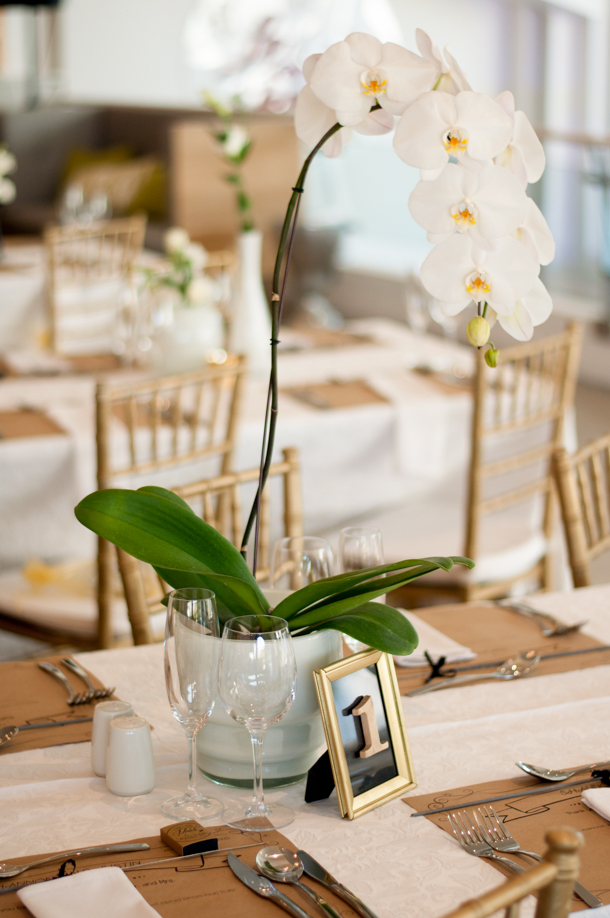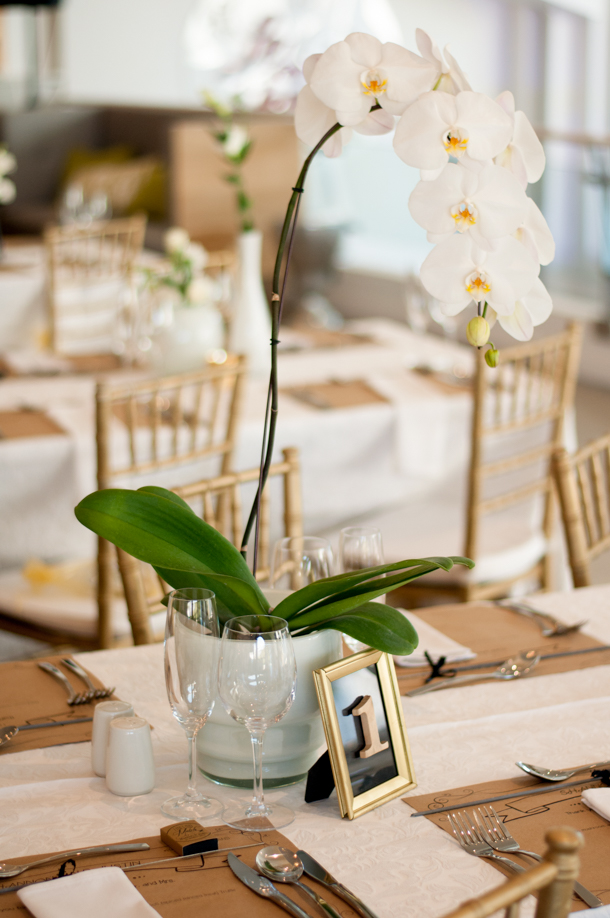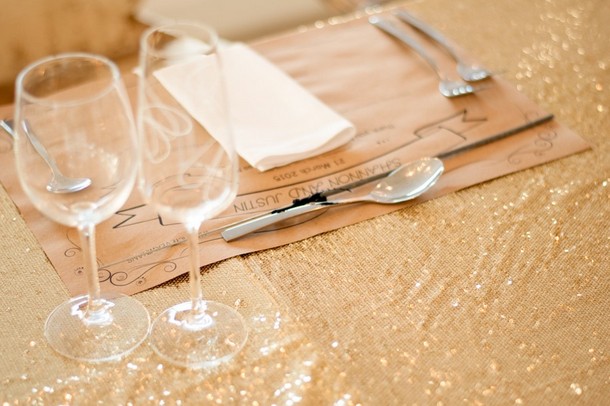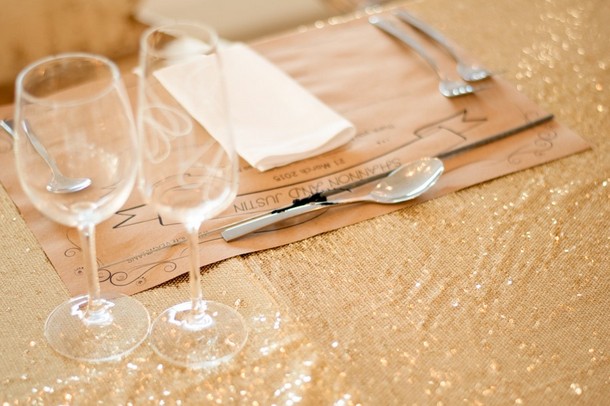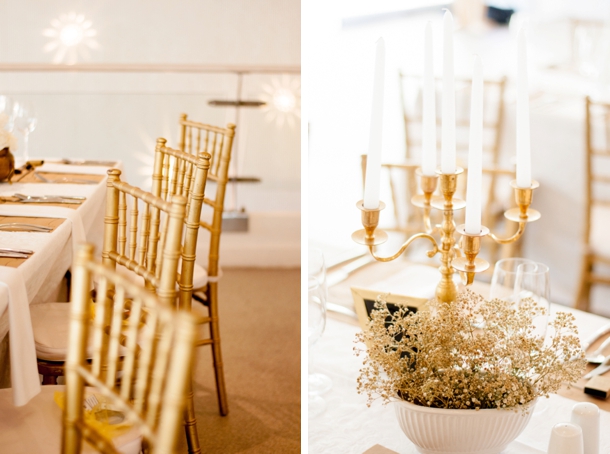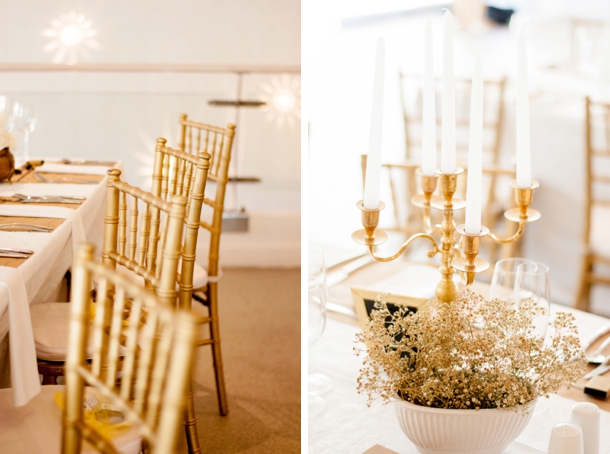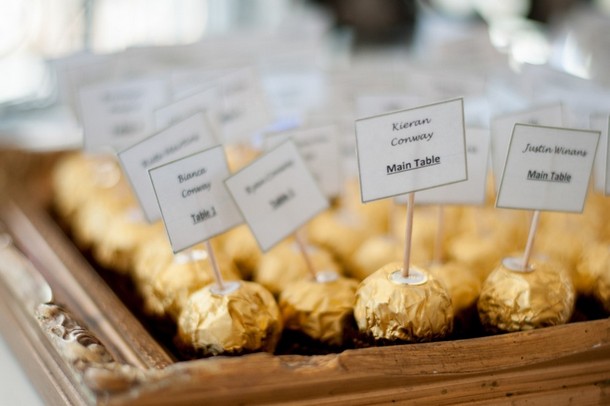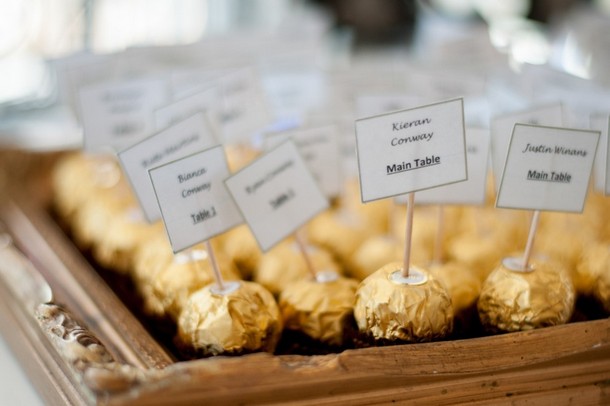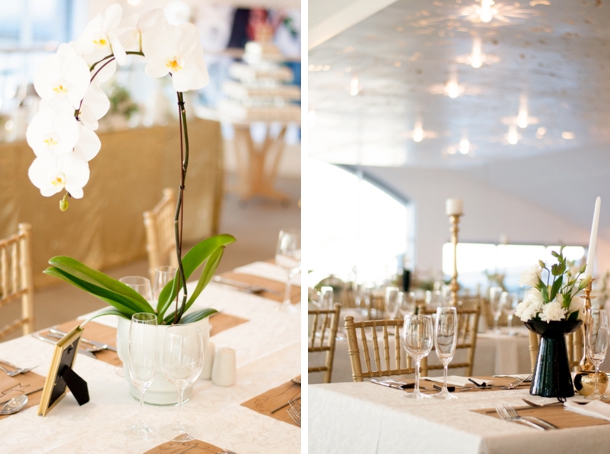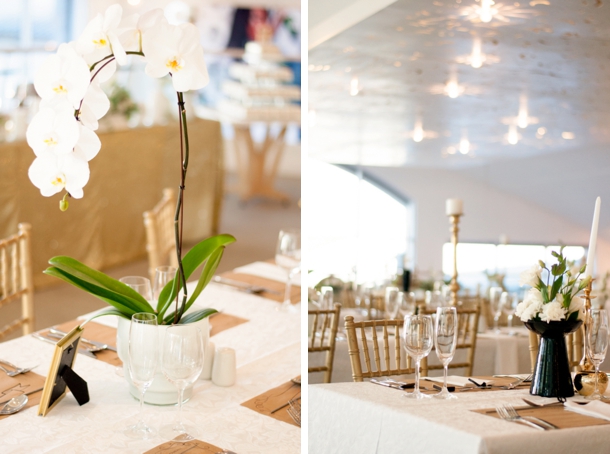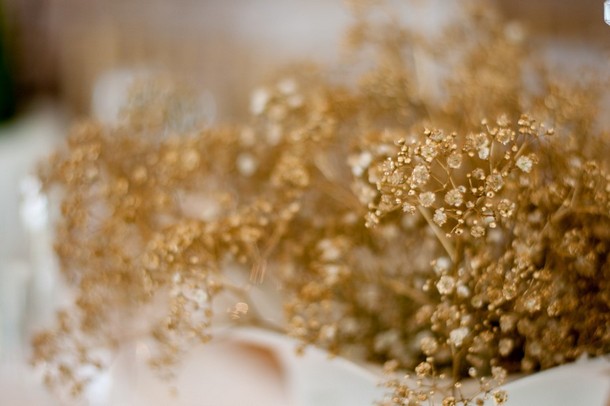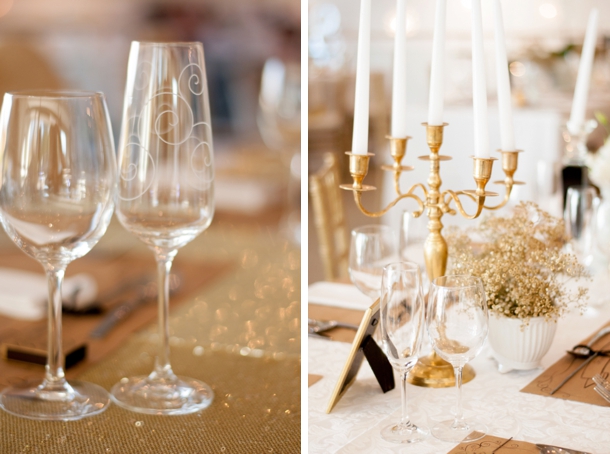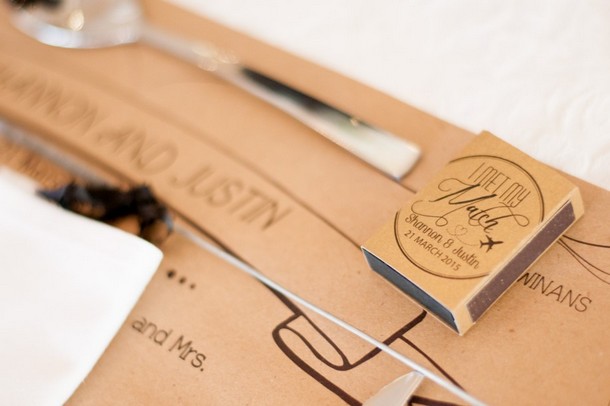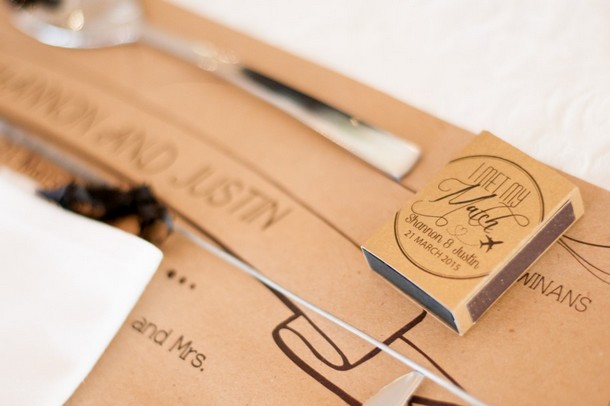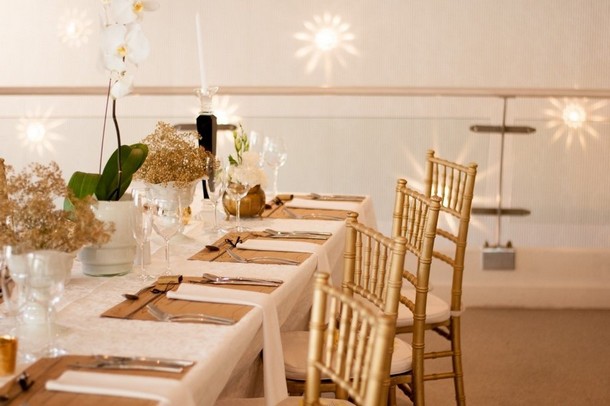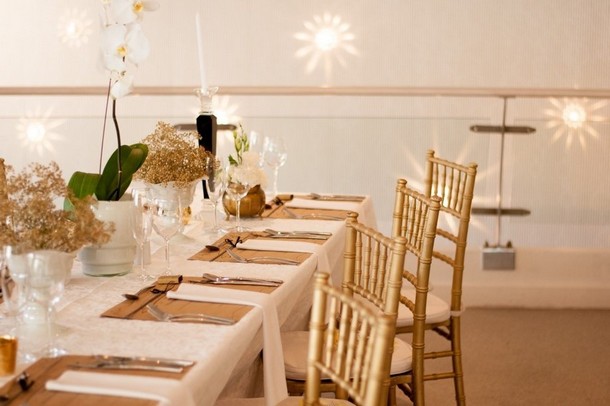 Memorable Moments
My most memorable moment was when Justin and I stopped for a moment during the performance by Elegant Entertainment and simply just watched everyone. We promised ourselves that at some point during the day we would just stop, step back and take it all in, and I am glad that this was the moment. Everyone was up on their feet dancing in between the tables. We couldn't have asked for anything more special. Another memorable part of the day was when a large number of the guests returned to our hotel (ceremony hotel) for a second/continued reception… we filled the hotel bar with singing, laughing and a lot of wedding cake – until 4am. Surrounded by so many amazing people we love and cherish – utter joy.
Proudly South African Details
One of my bridesmaids gave a speech and incorporated traditional Zulu beaded necklaces into her speech. She then gave us these necklaces to wear and keep. It was very special and touching. She reminded me that even though I live in the States, Africa is truly always in my heart, and Justin's love for the country will never die. Our cake toppers were also wooden boy and girl figurines carved by a man at a local market in Johannesburg, and Justin's cufflinks were wooden in the shape of the African continent.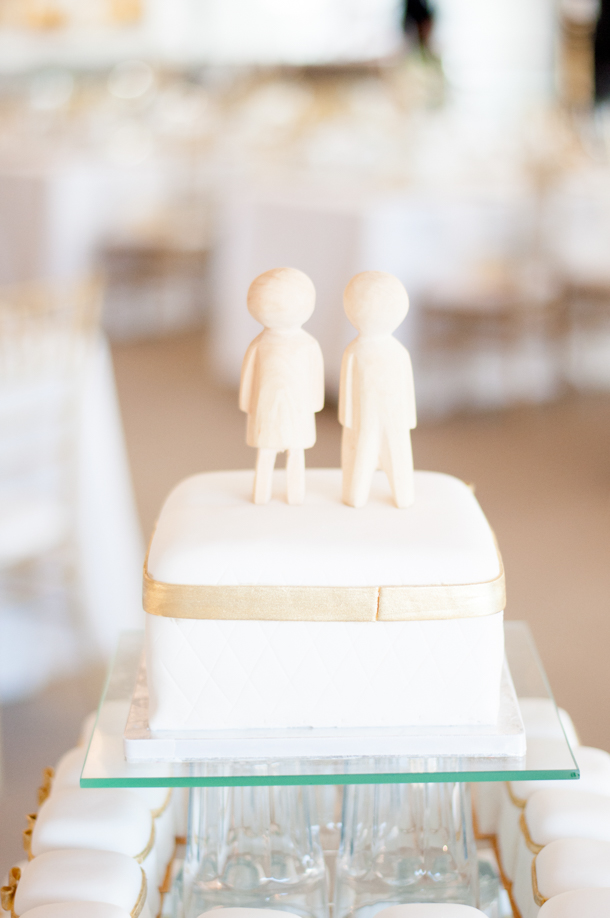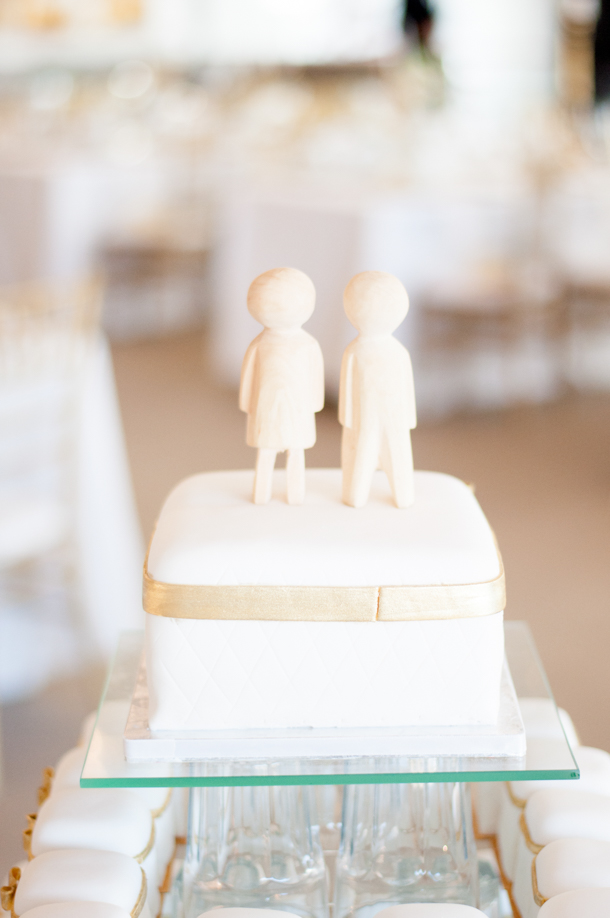 The Honeymoon
Due to the fact that I was emigrating to the States two weeks after the wedding, there was a vast amount of paperwork we needed to handle, so we had to get back as soon as possible and instead spent a week in Cape Town with family and friends who made the trip from overseas. Once all paperwork has been accepted, we are hoping to go on honeymoon on our one year anniversary! Two birds with one stone. We are thinking Seychelles is perfect!
Advice for Future Brides & Grooms
Honestly and truly…do not sweat the small stuff! The day may not go oh so smoothly and perfectly, but roll with it, it's part of the fun and you will talk about it and laugh about it for years to come. We had load shedding on the day, I lost my table seating the night before as well as my garter – at the end of the day, these things happen. We laugh and joke about it today, but on the day of the wedding, my response was "oh well, we will make a plan." No one knows the vision you had in your head; plan B is just as perfect. Always, always remember that this is your day with your husband – everyone has an opinion, and it won't be someone else's idea of 'perfect', but who cares, it's your day and your perfect story. Finally, as a dear friend reminded me before the day, take a few moments to be alone with your husband, step back, and take it all in.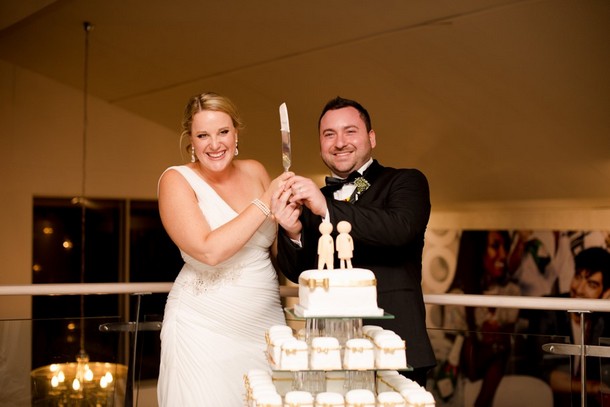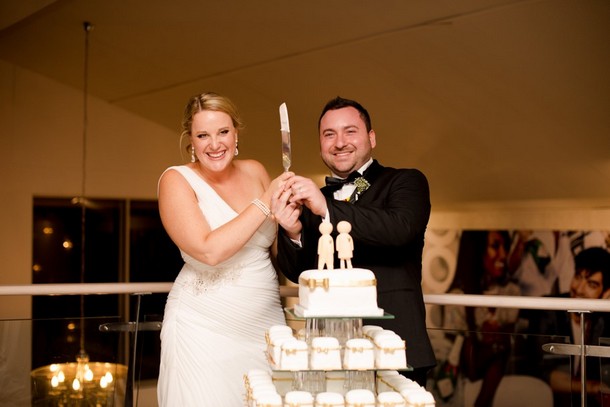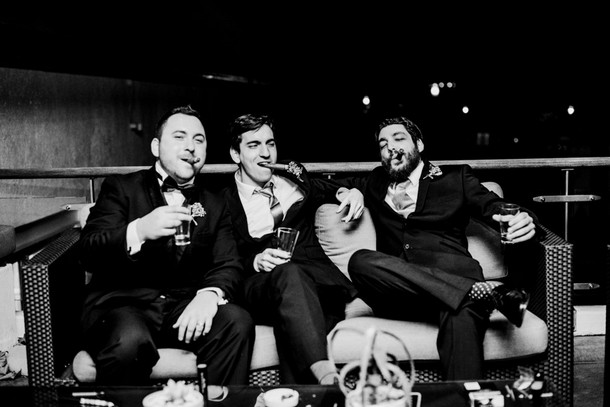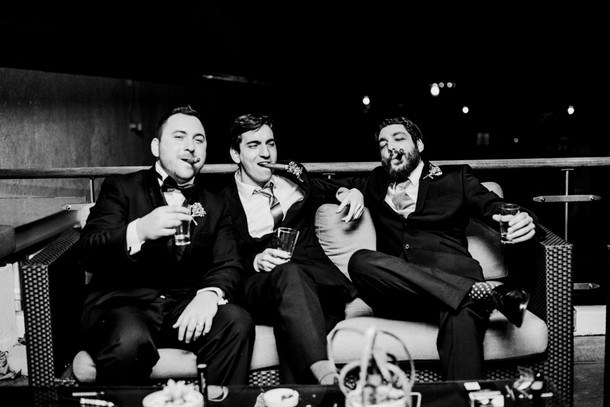 You can see more from this wedding on Jana Marnewick's blog.
SERVICE PROVIDERS
Ceremony venue: Devon Valley Hotel | Reception venue & catering: The House of JC Le Roux | Photography: Jana Marnewick |  Videography: Shani Hayward | Cake: Bird Cage Tea Bar | Flowers & décor: Sylvia Strauss from Special Events | Save the dates: Ruby+Swallow | Invitations: Appelifi | Bride's dress: Lady Marmalaide | Bride's shoes: Forever New | Hair & makeup: Kirsten Murphy Makeup | Bridesmaids' dresses: Weddington Way | Maid of honour's dress: Truworths | Groom's attire: Euro Suit Canal Walk | Hiring: My Pretty Vintage | Entertainment: Elegant Entertainment | Vintage Beetle hire: Classic Cats | Caricaturist: Sparx Media