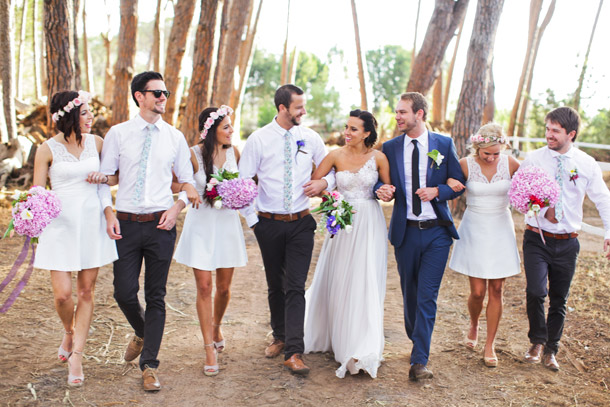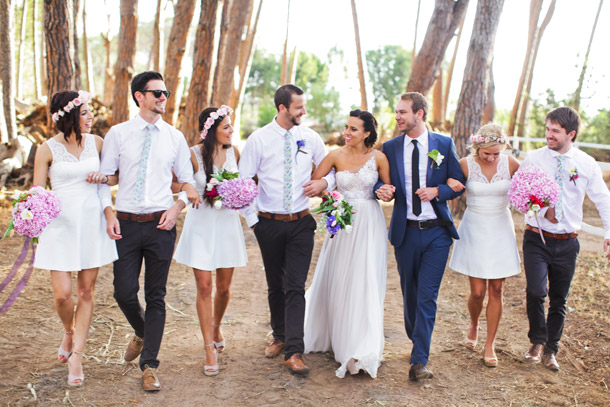 With greenery and foliage weddings being such a huge trend at the moment, sometimes I forget how much I adore weddings that are awash with blooms. And then something special crosses my desk, like today's gorgeous wedding from photographer Justin Davis. I swear, it took me all of five seconds to fall in love – the bright colours, the hydrangea-filled bouquets, the garden feeling of the wooden planters, the hanging roses, and can we just talk about how much I adore the 'Come Away with Me' box hanging above the main table? It's all just SO romantic. And I'm also crazy for the way that this sense of (slightly vintage) romance translates to the bride's beautiful lace gown, and the gorgeous getaway car. But I think my favourite of all is the couple's how-we-met and proposal stories… I dare you to read them without a huge smile on your face! :)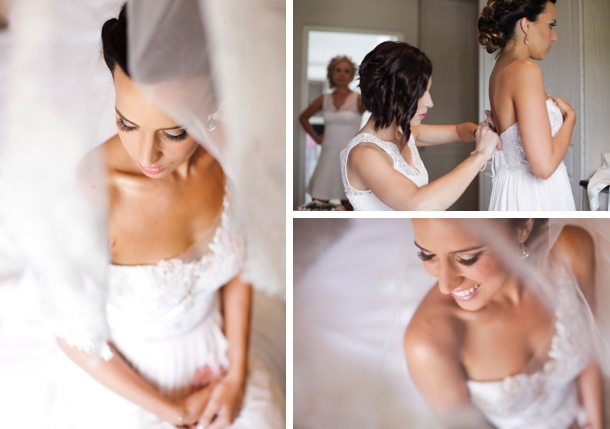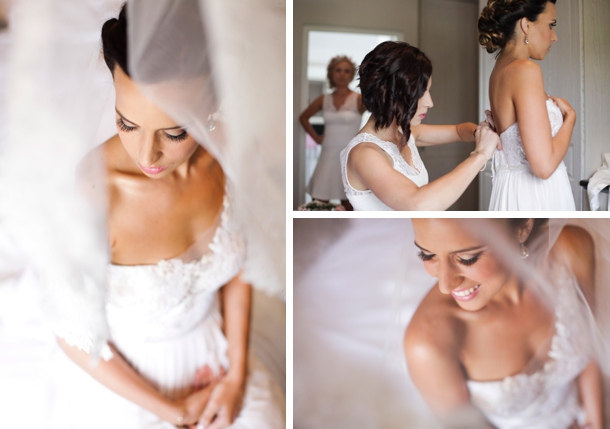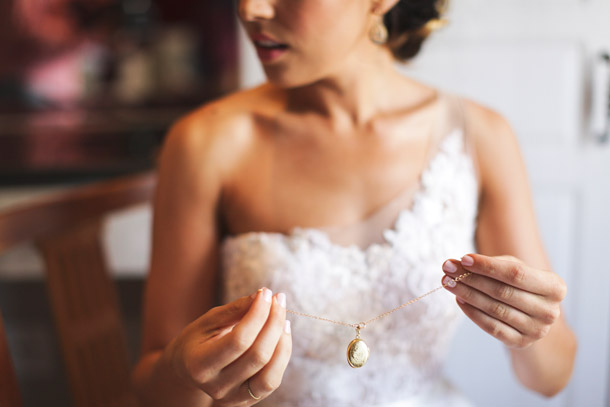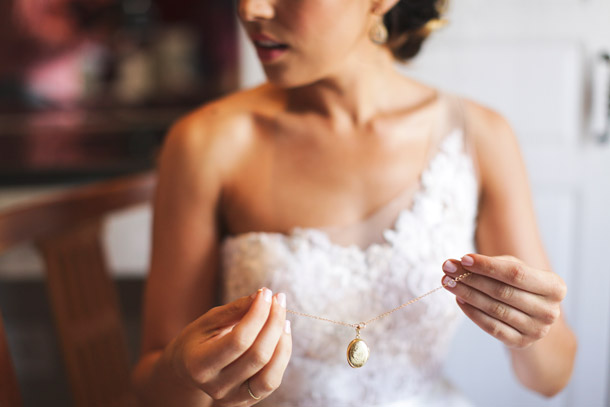 Love Story
We actually had a few 'oblivious' meetings before we really met. The first was in 2008… the beginning of the social media era, when I was in my second year at university. I saw his comment on a mutual friend's Facebook status and found it really entertaining. As I read the conversation thread I thought to myself that this Niel Benjamin Kidd guy was a comedic genius, and his name just stuck with me. Later that year, he 'met' me when our Sêr (a fancy Afrikaans word for acapella group) went to sing at his men's res. He tuned to his friend and said: "Who is that girl? I am going to marry her." It was still only two years later that we finally met for the first time. I think we only exchanged two sentences and that was it. Later that month I drove out of the parking area of my apartment building in Stellenbosch when a beggar came to my car window. I was looking for small change when Niel all of a sudden appeared at my window as well. It turned out he lived in the apartment across the street – later that day I received a message on Facebook saying he'd invited the beggar in for tea and biscuits. That was the defining moment when our friendship began, but it was more than a year later that we started dating.
The Proposal
We're the type of couple who remember our anniversary two days the date and then laugh about it – every day is a celebration of our love for each other. We also never make a big deal of Valentine's Day. I'd gone for coffee with friends on 13 February last year and one of them suggested that Niel would propose the next day. I laughed and told her that would NEVER happen. The next day, I was at work – I taught at a school where deaf childen learn to speak, so the class size is small and I only had seven learners in my class. I was organising a fun day at school and the theme was Mexican Fiesta. So during break time, I had created decorations by painting paper in different colours – the ink was all over my hands and face. Just before home time, the principal called me into the office to talk about a 'new learner' joining my class. When I returned to the classroom and opened the door, the seven children in my class stood in a row, each with a custom-made t-shirt with a letter on the front, designed by Niel, spelling out MARRY ME. Niel was at the end of the line with a '?' on his t-shirt, down on his knees. All of them shouted "Marry me!". When I realised Niel was proposing I started shaking and the tears just started flowing. He walked up to me, went down on one knee, and asked me to marry him while putting the most beautiful rose gold ring on my ink-stained hands. It was truly the most perfect and special moment.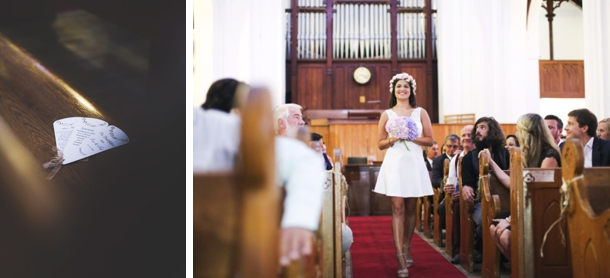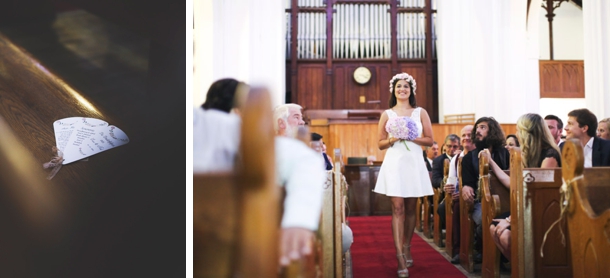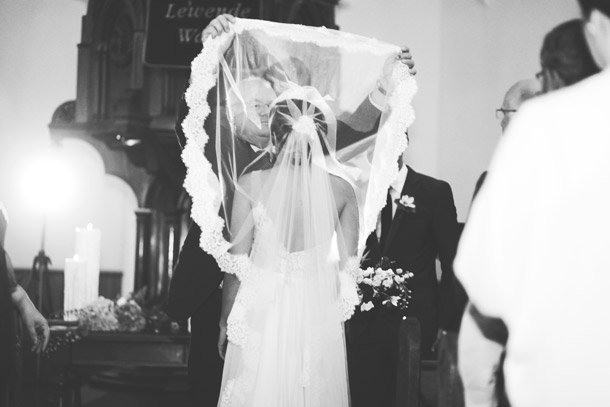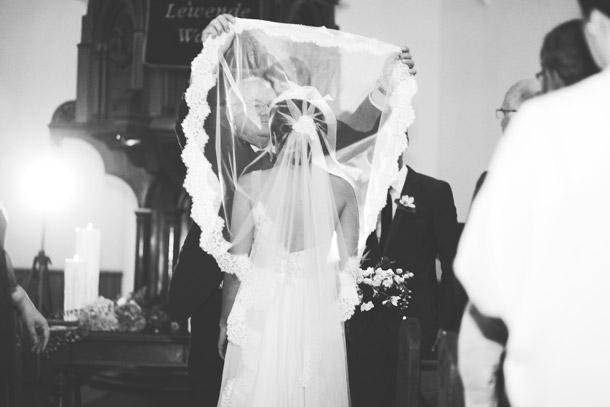 The Venue
We really wanted a venue where it would almost feel like we were outside, but which was not weather dependent. We also wanted our friends and family to be part of the wedding at all times. Our reception was held at Forest 44. The venue creates the illusion of being outside, being similar to a marquee tent, and those who wanted to socialise outside were never separate from the rest of the wedding. I also wanted a venue where I could suspend some décor from the ceiling. Stellenbosch is also very central and just beautiful all year round. We wanted our ceremony to be in the big church in Stellenbosch as it adds to the holiness of marriage. And it is just amazing!
Wedding Style
We wanted it to be festive but still romantic. We settled on a romantic floral festival theme. All the colour was in the flowers: pinks, purple, greens and white. Together with that we had elongated tables to offer the festive feeling and we integrated raw wood underplates and wooden planters. Crochet table cloths and gold candlesticks contributed to the romantic atmosphere.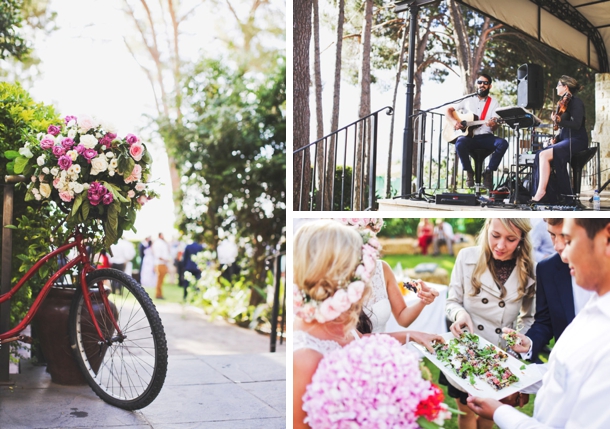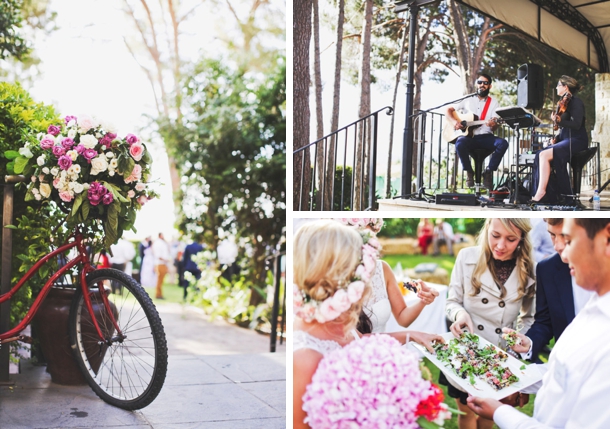 Wedding Details
Every aspect of our wedding related to our personalities and to us as a couple. First of all we tried to 'keep it in the family' with our bridesmaids and groomsmen, as family is very important to us. Both my sisters and Niel's sister were the bridesmaids, while his brother, my (now our) brother-in-law and his best friend were the groomsmen. My dad walked me down the aisle to Ellie Goulding's "Your Song". I dedicated the words to Niel as every one is relevant to how I feel about him. Even the part about the "most beautiful green eyes". The ceremony was spirit-filled and our friends did the Praise and Worship.
We love music, movies and watching good series, so we used the names of our favourite songs, singers, movies and series as table names, and we made sure that the names had relevance to the group of people sitting at that table as well. We designed the table names with the help from Anel, from 4400 Lasercutting. The Bridal table name was "Come Away With Me". I had it laser cut in gold plexi glass. My dad made a big wooden 2.4m wooden platform on which the sign stood and it was suspended above the bridal table. My dad also made all the wooden "cheese boards" and underplates with our names engraved into them. We love food. I mean really tasty food, and we wanted everybody to enjoy the food. We made sure that every guest was catered for – including the pescetarians and vegetarians. Niel spent hours on our playlist and even created two "music bombs" where 5-6 of the best songs of all time would play directly after each other and everybody would just go nuts. Our opening dance was our own version of the Pulp Fiction dance, "You Never Can Tell". Both of us also made a speech at the wedding.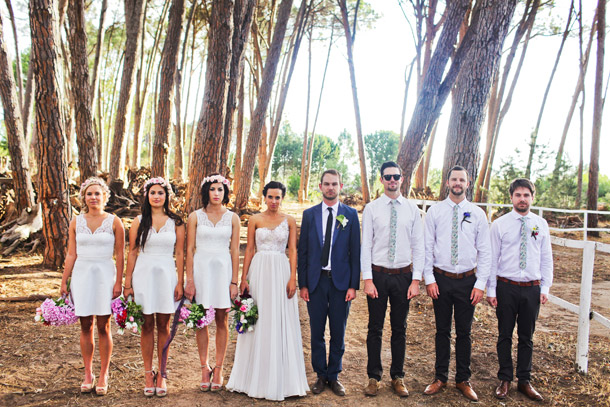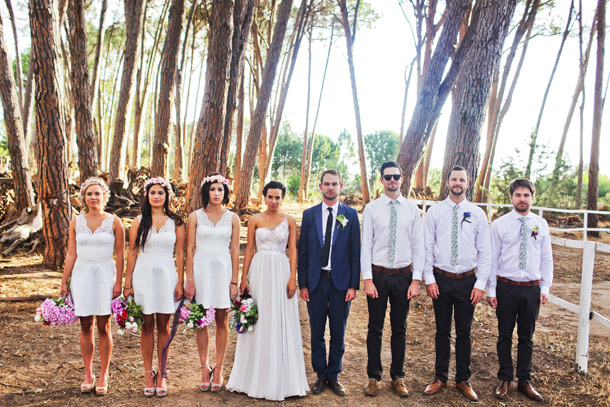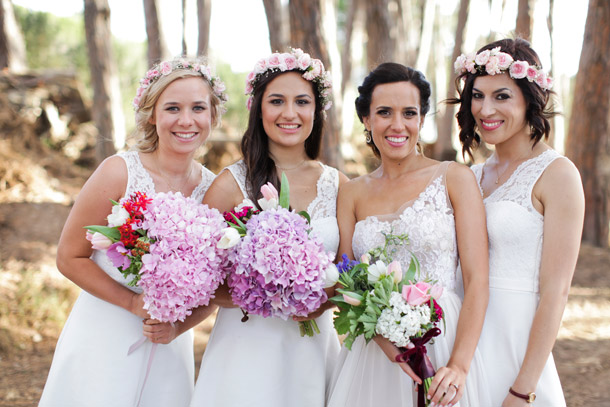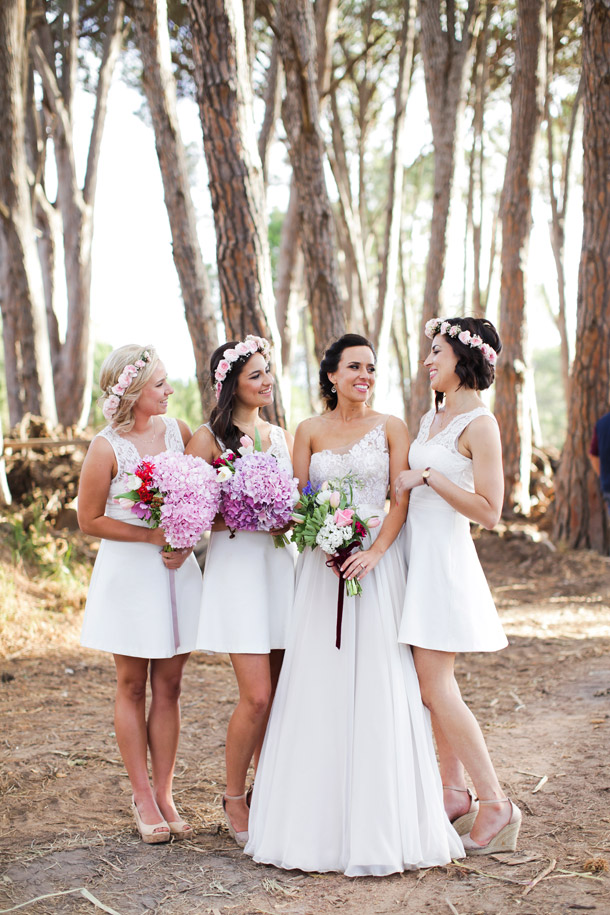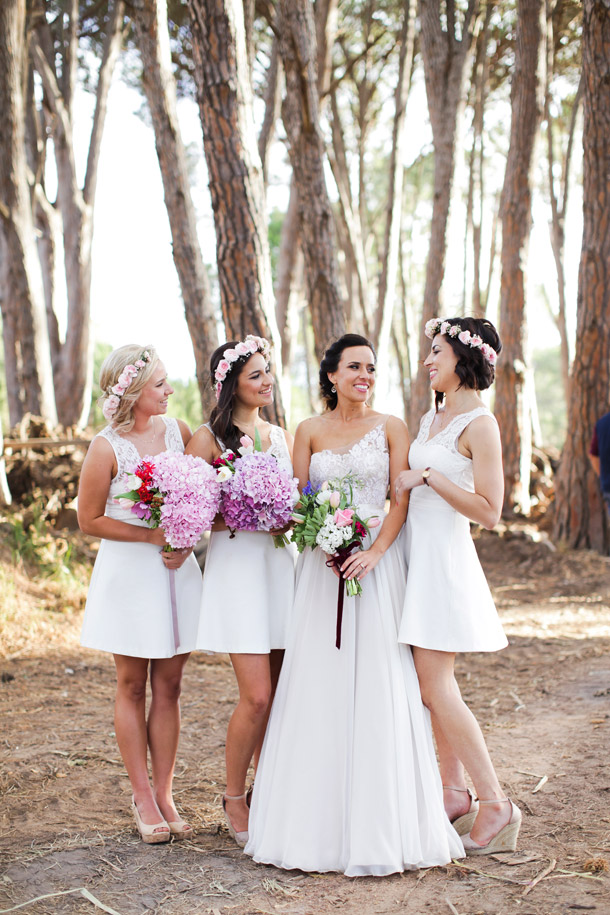 DIY & Budget Elements
I spent hours and days and weeks on specific word choices on the Google search toolbar to find the perfect service providers who were not overpriced. I think if I went for the first and best service provider, our wedding would have been much more costly. We created our own invites, name tags, table lists, menus and church programmes. My dad made the cordial bar, the wooden platform above the bridal table and the wooden underplates. I chose all the décor and the material for the groomsmen's floral ties and a friend made them for us. Our wedding cake was baked by one of my good friends. The wedding car belongs to a friend of my dad's and he lent it to us for free.
The Flowers
The flowers made the wedding. When I approached Adelaine Breedt, from A Little Thing Called, I told her that I want the flowers to have a "wild flower/garden feel", but it must still be elegant and romantic. The flowers were arranged in wooden planters and it looked as if they were flowers in a garden. They consisted of romantic hydrangeas, cosmos flowers, berries, herbs, figs, roses – all in white, green, pink and purple. On each wooden underplate was a rosemary wreath. The wedding cake was decorated with flowers. Above the tables we had rose garlands hanging from the ceiling and on the wooden platform above the bridal table was the most exquisite flower garland. It was a real flower festival.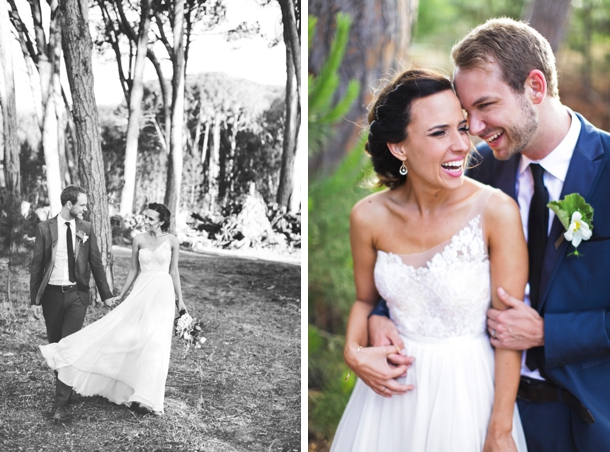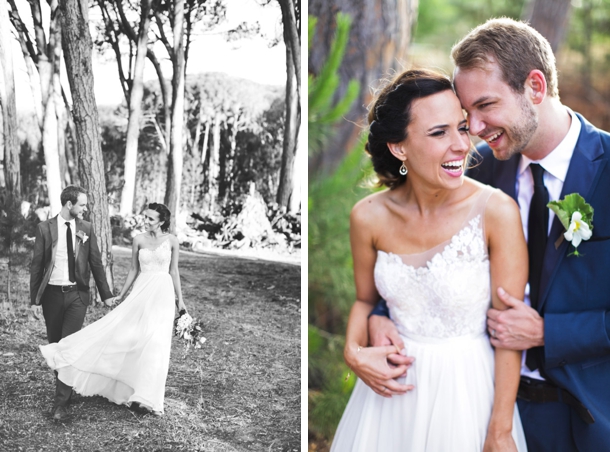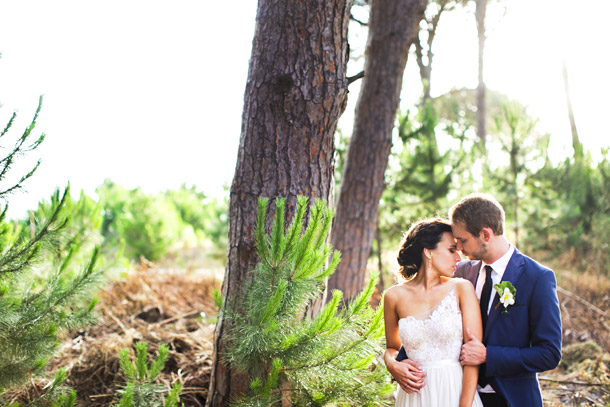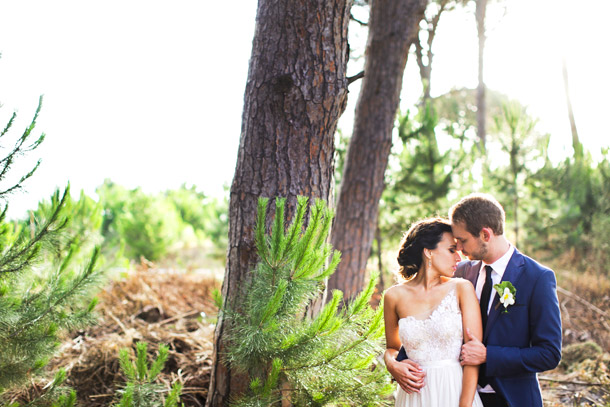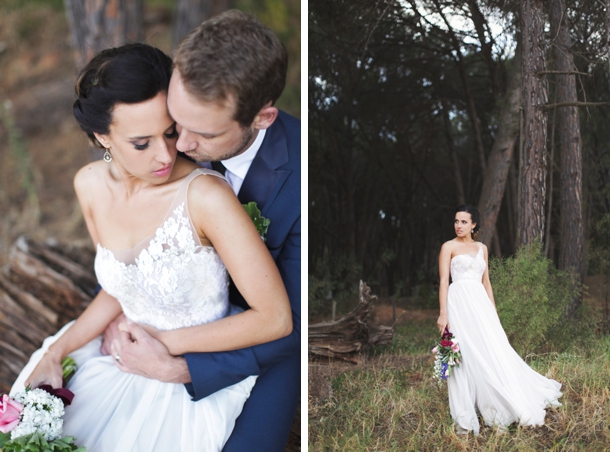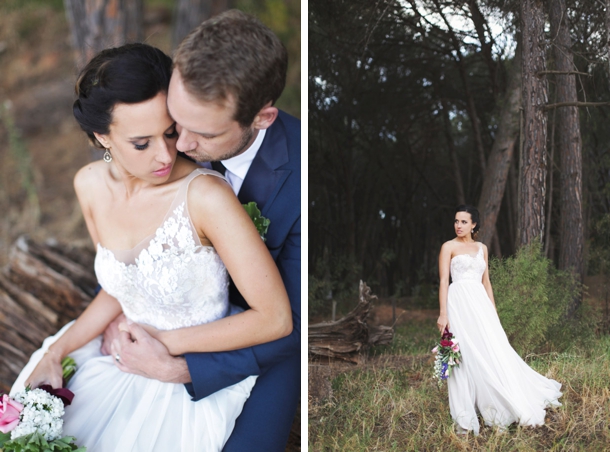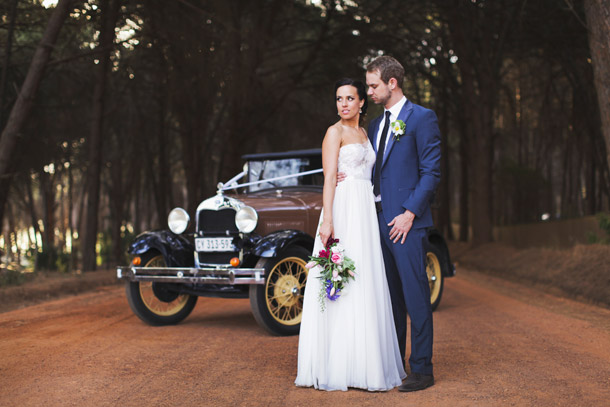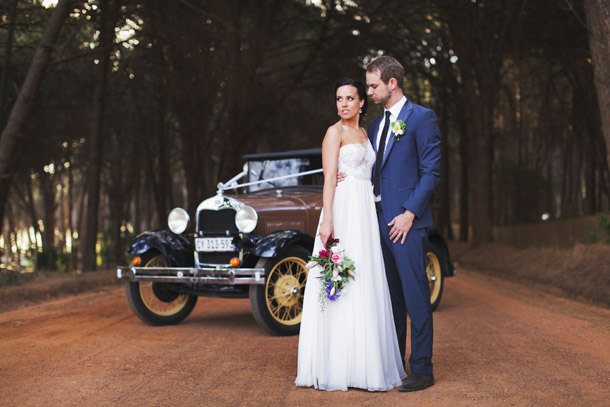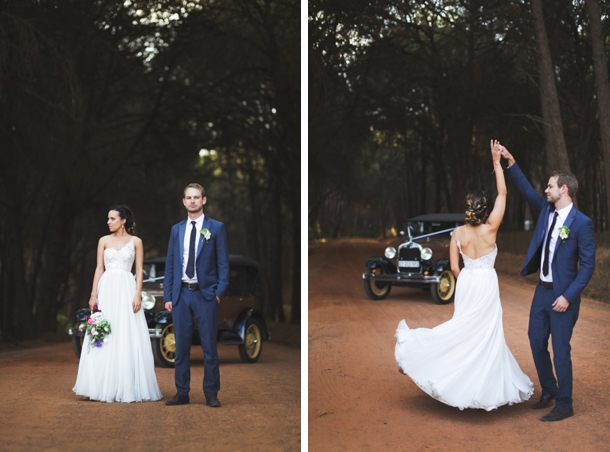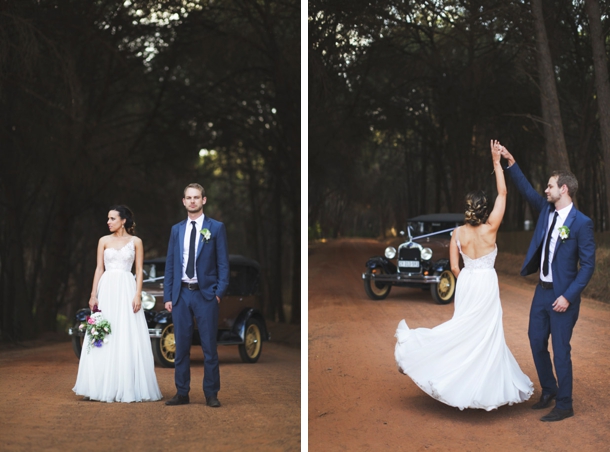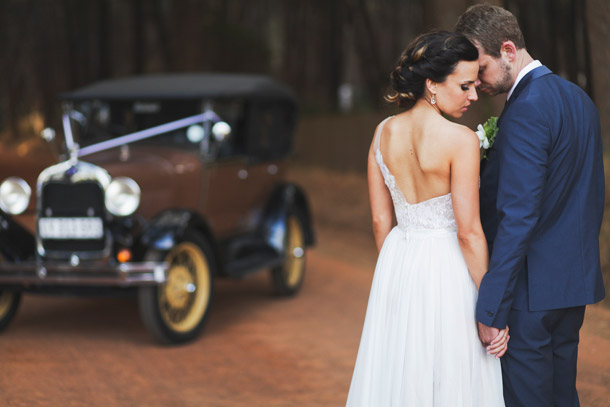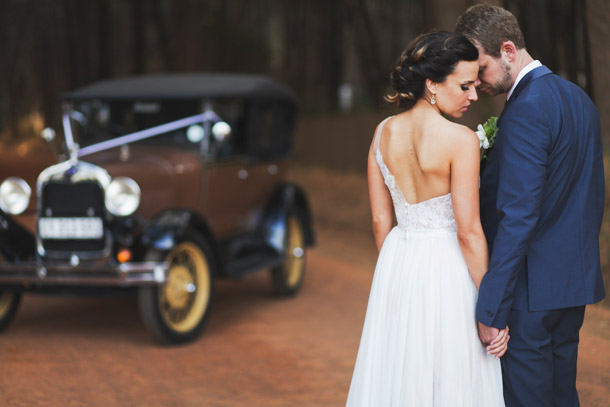 The Dress
I knew from the start what I wanted, but still went to try on all the different styles just to make sure. Every style looked horrible except for the one I had in mind all along. I had my dress made. A friend recommended Alana van Heerden. WOW! The best decision I have ever made. Amazingly I never stressed about my wedding gown. Not once. Alana just made me feel at ease and safe about it. She immediately understood what I wanted and she made the dress for my body. My dress was a soft chiffon full flair skirt with lace at the top. She used the most beautiful lace and cut out every patterned piece of the lace and fitted it onto the bodice. I remember with my last fitting, I stood in the room and saw an incredible piece of lace. Within myself I thought: "Wow, the girl who gets to wear that lace is really lucky." I told Alana that it is beautiful and she replied with a smile: "I used that lace for your veil." The perfect end to my wedding gown journey!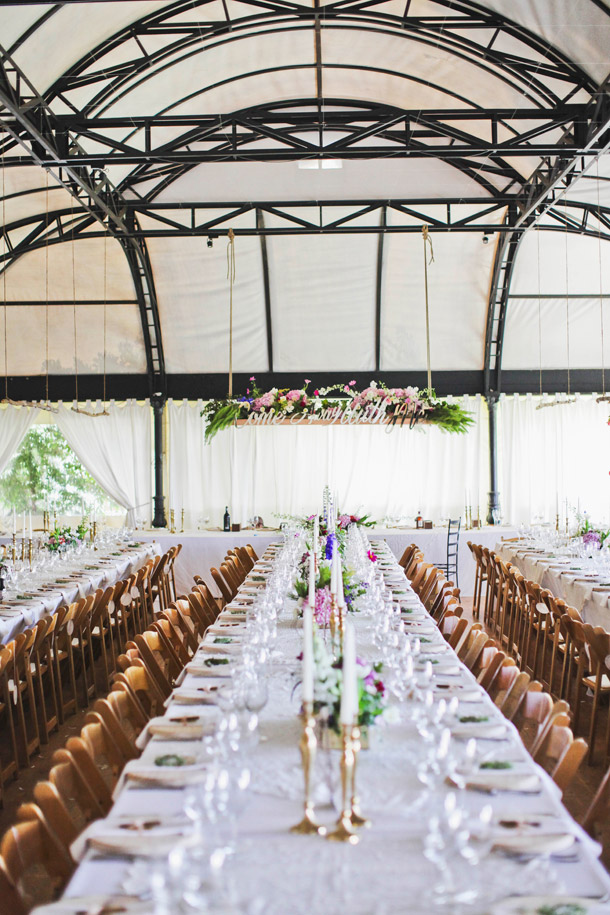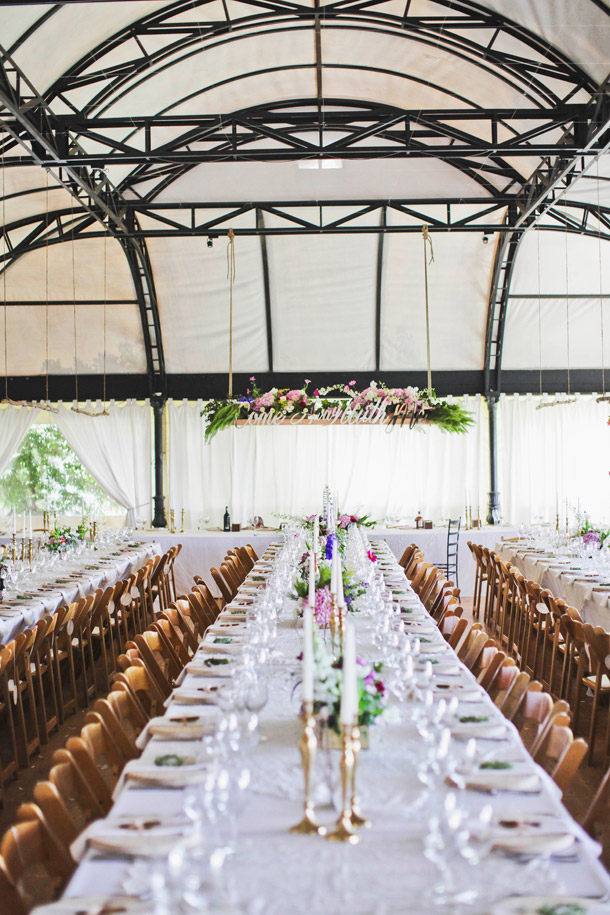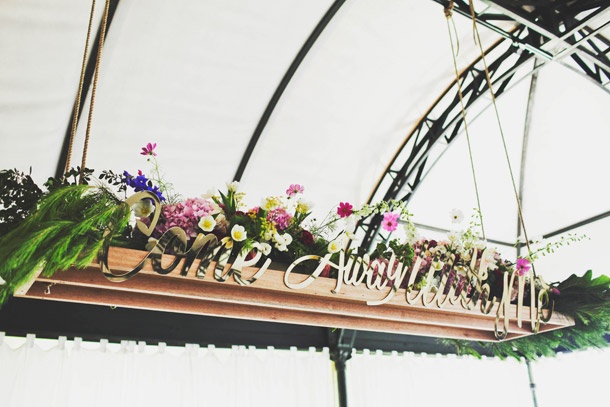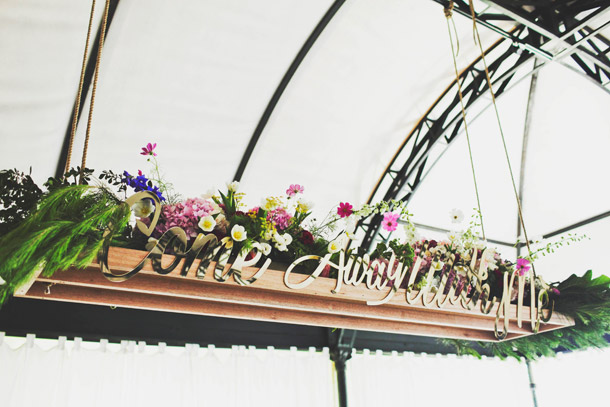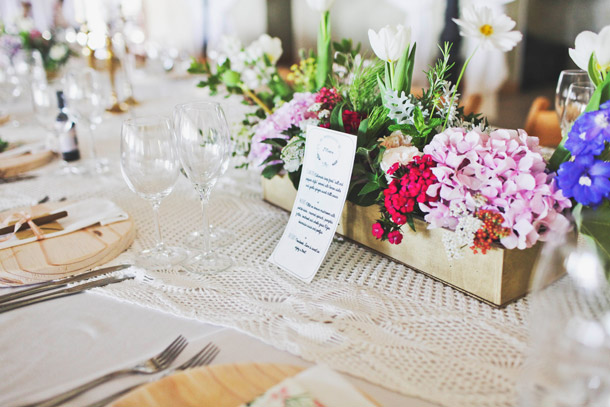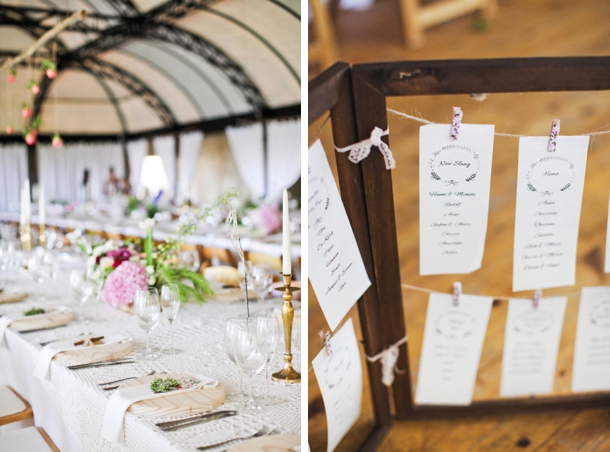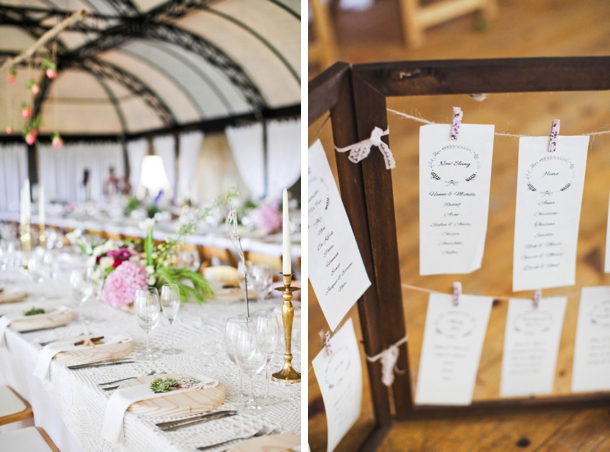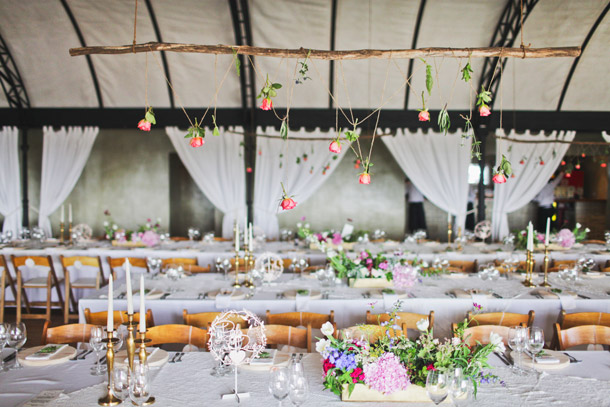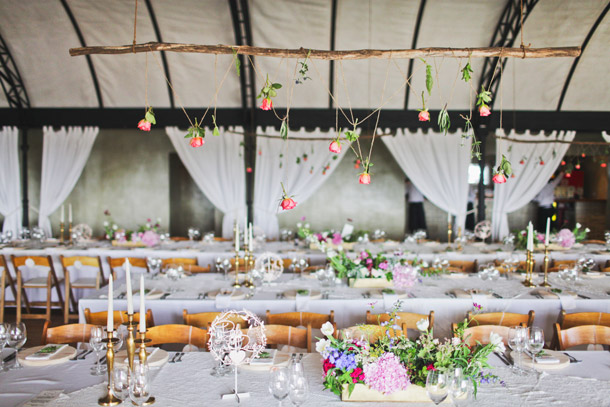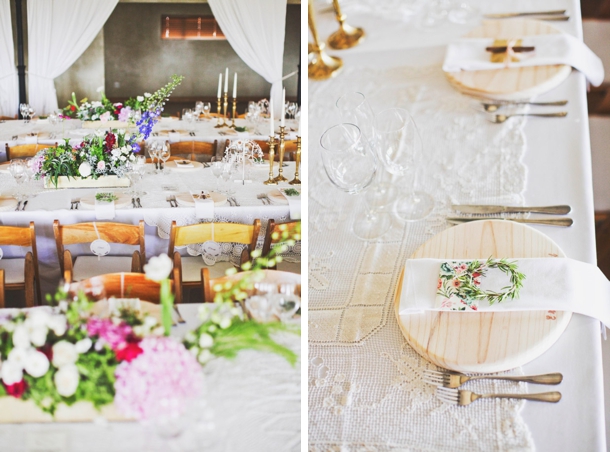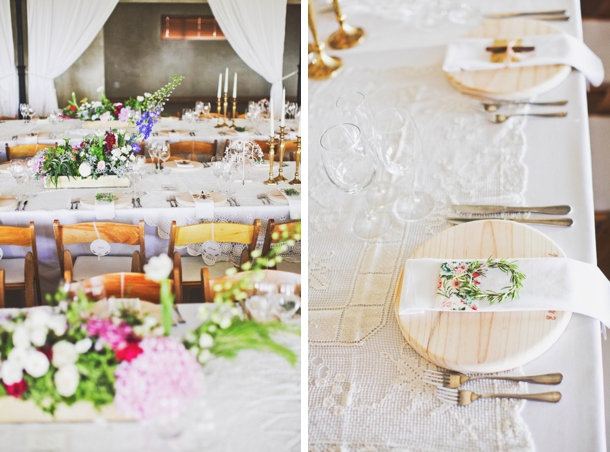 Memorable Moments
Definitely walking down the aisle with my dad on my side while looking at the most handsome groom ever. Doing the photo session was also a lot of fun. We actually got to spend some quality time together and soak in the feeling of being husband and wife. When we walked into the reception hall for the first time, everybody stood up and cheered. I think some of our friends actually did a Mexican wave. The speeches were just amazing and two of our friends wrote us a surprise song and sang it to us. To be quite honest, every single part of it was memorable and special.
The Honeymoon
We went to Mauritius – it was a surprise. Seven days on an island with my husband, cocktails, amazing food, massages, perfect weather, swimming… Utopia! I still daydream and wish we could go back.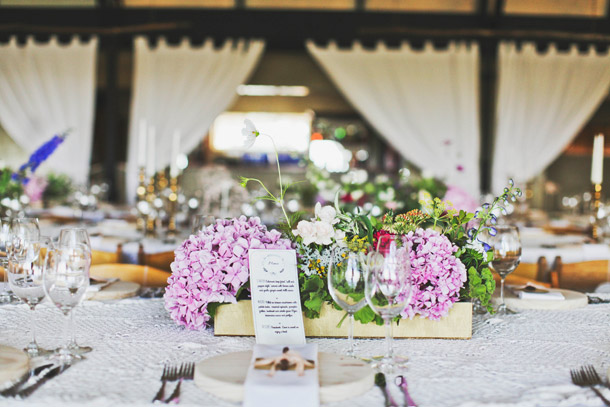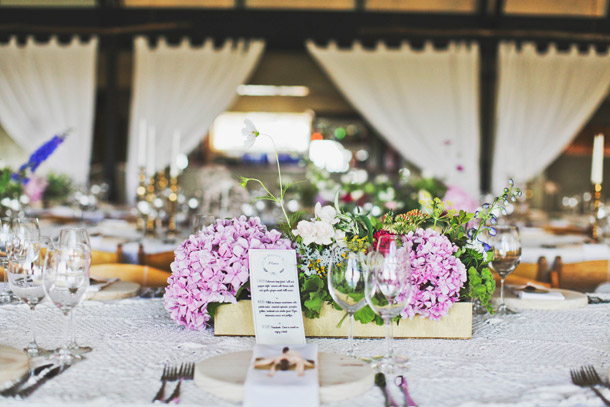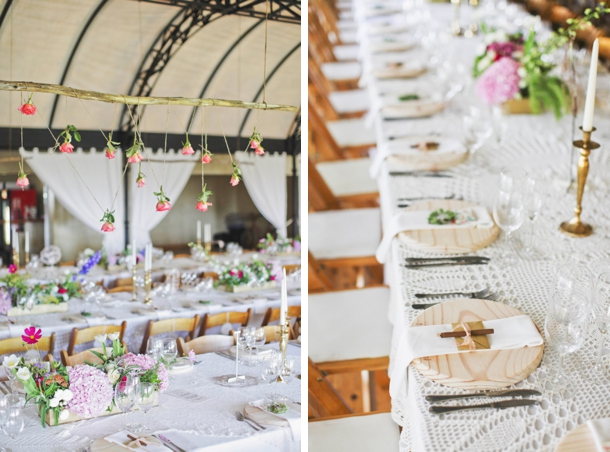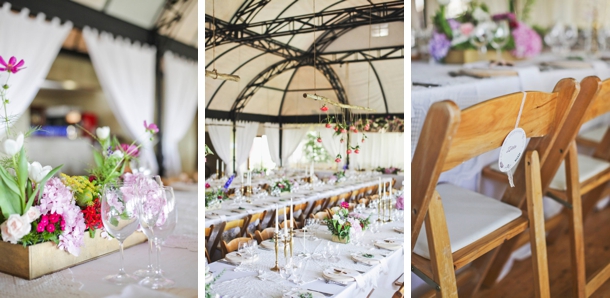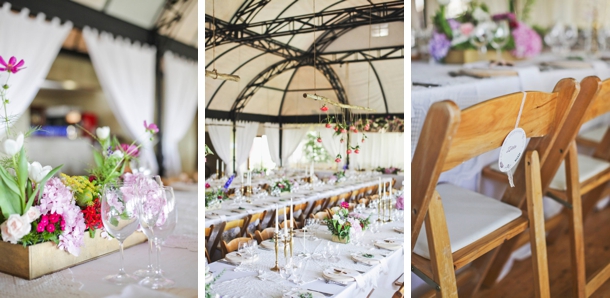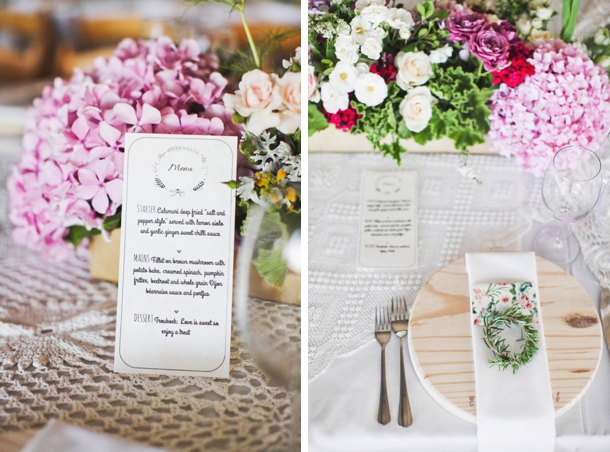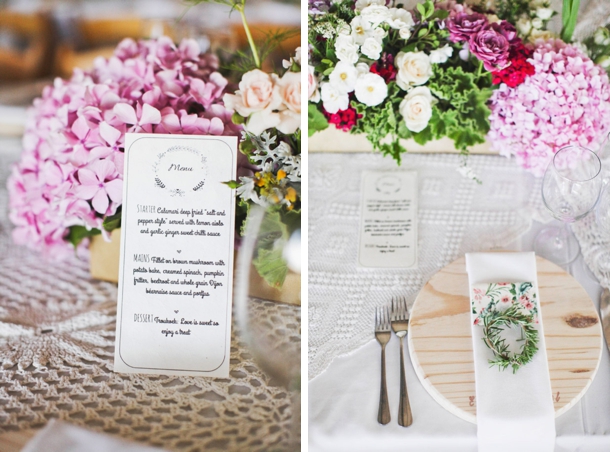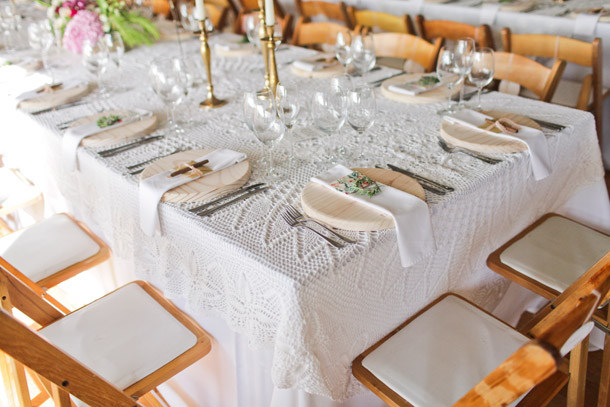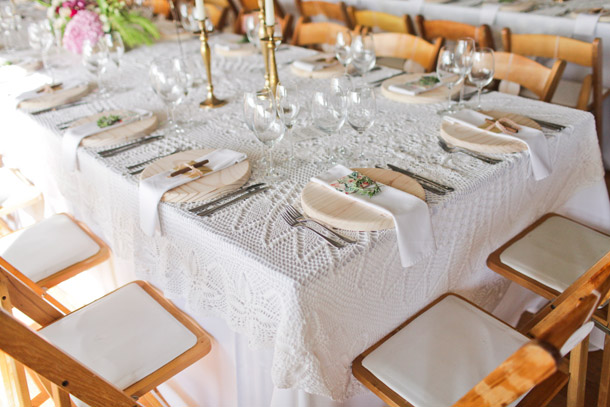 Advice for Future Brides & Grooms
Planning the wedding is part of the wedding and part of the fun. Enjoy it and don't wish it over. Try to delegate. You only get married once, so you do not want to stress about it. Invite only those special and close to you. Celebrate your love with those you love. Do not regret anything afterwards. If you want your dress to be pink, do it! Even with the small details. Don't let anyone tell you that there is no need for it… if you think it is important (even though nobody would miss it or even notice it) you do it. Make a point of it to breathe deeply, stand back and soak in what is happening. And don't stress if you do not remember anything the next day (it is overwhelming). You have more than enough time to reminisce and you remember more and more as you go through your photos and look at your video (yes , get a videographer). AND ENJOY! It is a celebration! Not a show.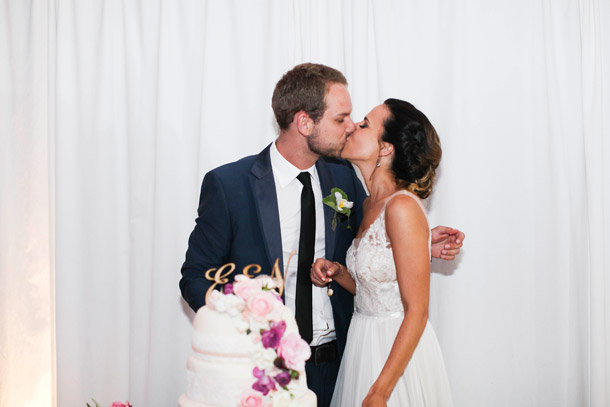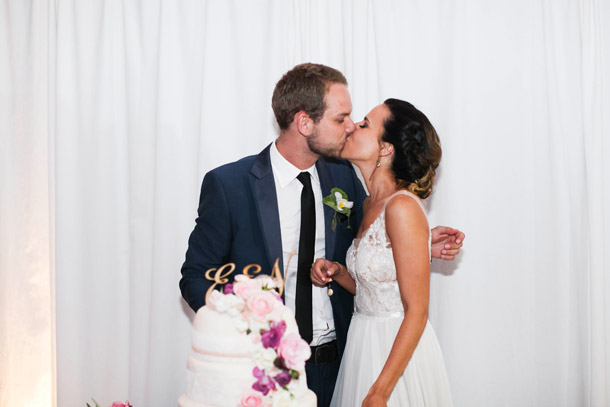 You can see more from this wedding on Justin Davis' blog.
SERVICE PROVIDERS
Venue & catering: Forest 44 | Photographer: Justin Davis Photography | Video: Lance | Cake: Liande (friend) | Flowers: Adelaine Breedt | Crochet tablecloths: from A Vintage Affair | Candlesticks: Hiring 4 you | Chairs: Events Academy | Ceremony venue: Stellenbosch Moederkerk | Bride's Dress : Alana van Heerden | Hair & make-up: Alicia Buckle | Bridesmaids' dresses: Forever New | Groom's attire: Markhams, Country Road & Woolworths | Floral Ties: Tiara on Kloof | DJ: Darren Wentzel | Lasercuts: 4400 Lasercutting