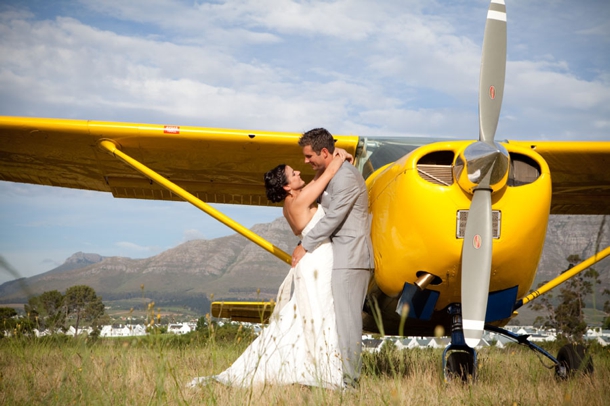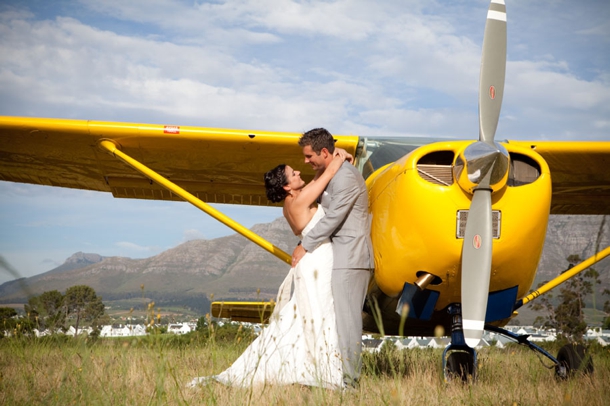 Purple, you guys. It's the new pink. For weddings, anyway. Especially here in the UK, it has really been a breakout colour this summer, but I'm seeing more and more brides pick it in South Africa as well. As versatile, warm and pretty as pink, but with an extra dash of spice and intrigue, it's no wonder. And today we have another bride and groom who chose it for their big day, in various shades from light to dark. So pretty! But that's not all I love about Christo and Monique's wedding, oh no. There are so many fun ideas. The post-ceremony champagne tasting for guests (LOVE this idea). The cohesive stationery 'brand'. The couple's shoot at a flying club. And of course, the lacy cake (although when I heard the flavour, I think that the inside might have been even better than the outside!). Photographer Jilda G. was there to capture every moment of these primary school teachers' (and high school sweethearts') big day.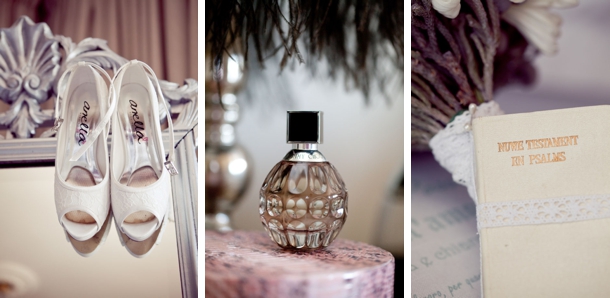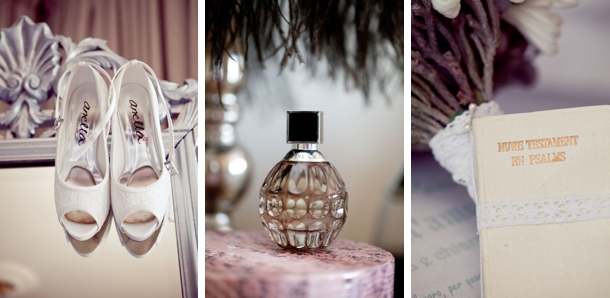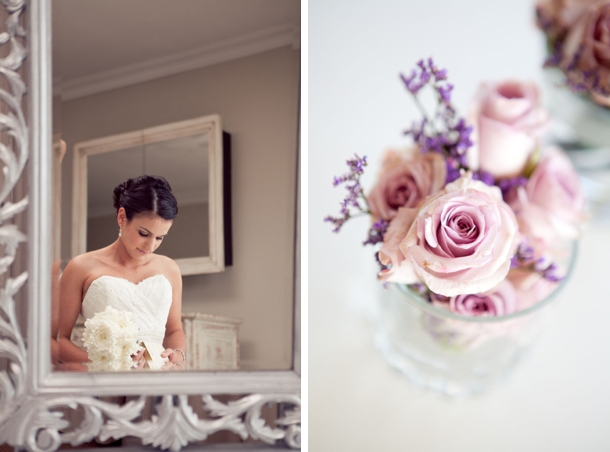 From the bride, Monique:
Christo and I met in high school and have been together ever since. After eight years, we finally had the chance to say 'I do' in front of our closest family and friends. It turned out that we'd been in the same Grade 1 class, but we never realised it until I went through my school albums – who knew that we would marry one day!
He proposed when we were on holiday in Phuket, Thailand. I was surprised and never suspected a thing! We went on a tour to the exotic Phi-Phi island. On our way back, my husband said he was quickly going to fetch our towels in the locker we had on the boat. But then I heard a familiar voice over the captain's intercom. He shared our story with all the passengers and at the end he popped the question in front of everyone.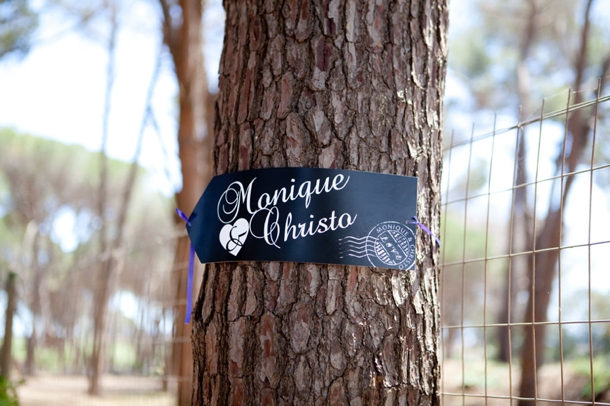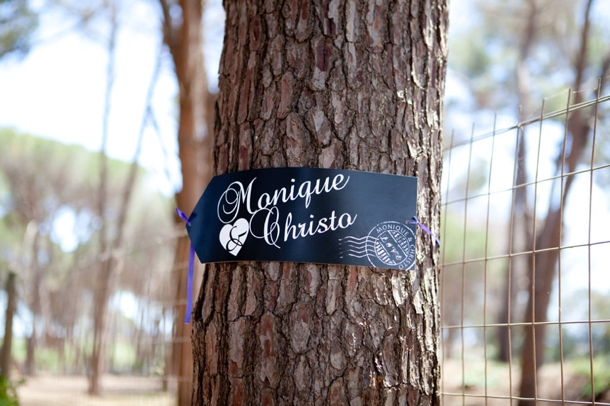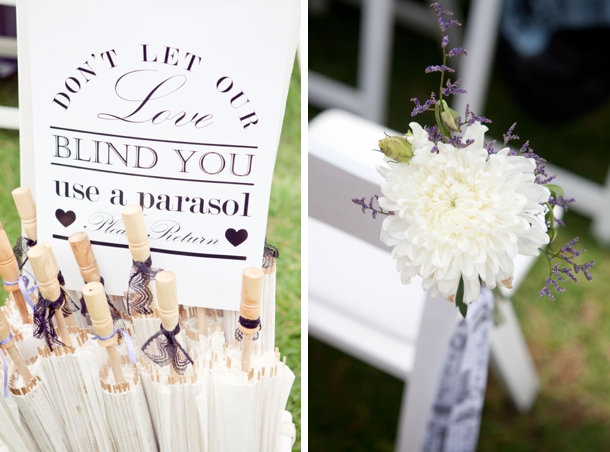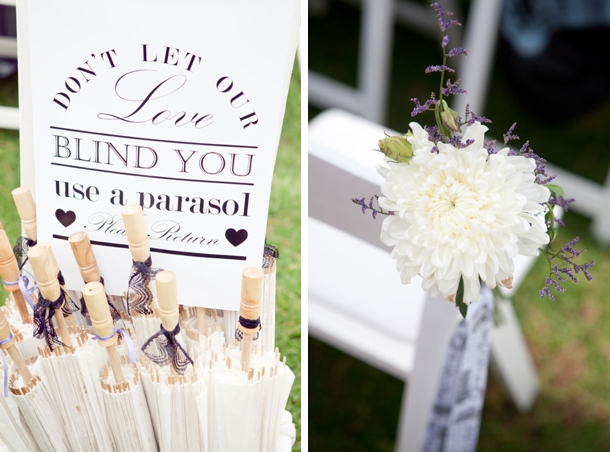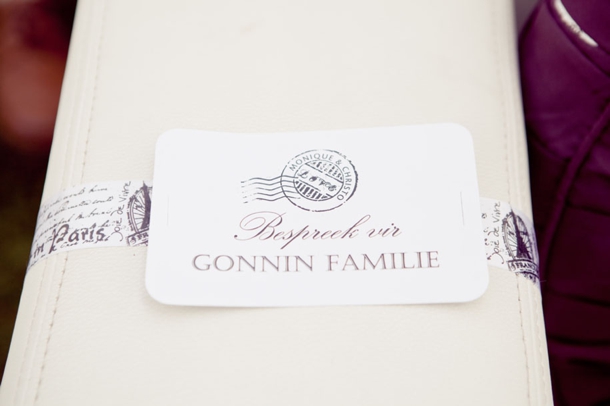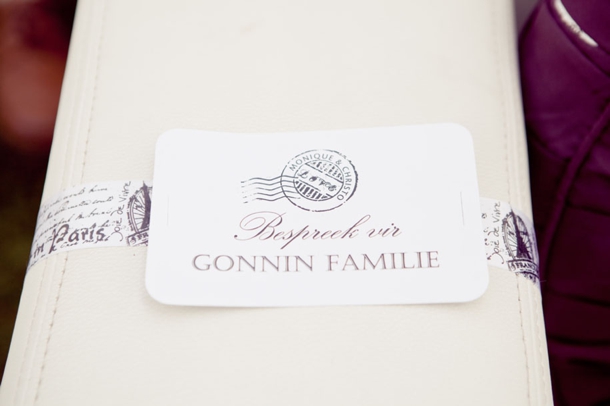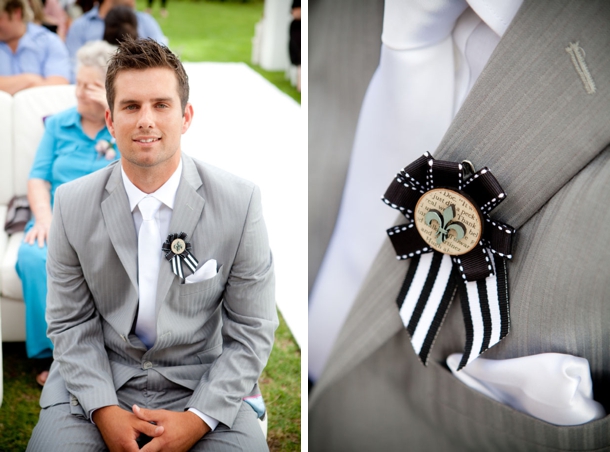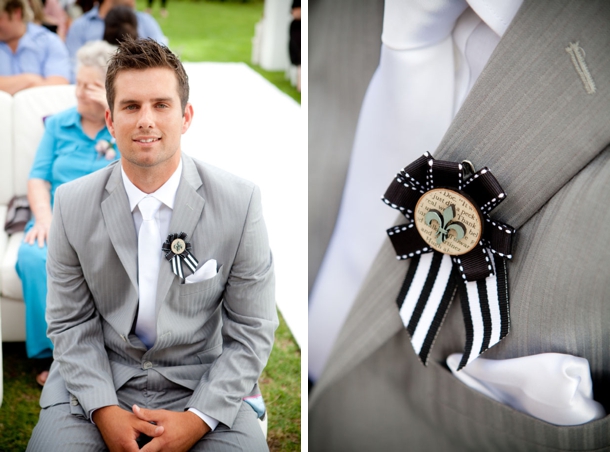 We had a modern French vintage design and theme. Our colour scheme was different shades of purples (light purple, dark purple and a touch of elegant white). It was beautiful, fun and modern.
The venue was breathtaking. Set in the winelands of Stellenbosch overlooking vineyards, mountains and a perfect sunset in the background. When we saw Forest 44 I just knew that this was the one. The roof has LED colored lights which light up the roof and create an ambiance of romance. It's so pretty. The venue also has a open feeling, with doors on the one side that can all be opened – it is just gorgeous on a summer's evening.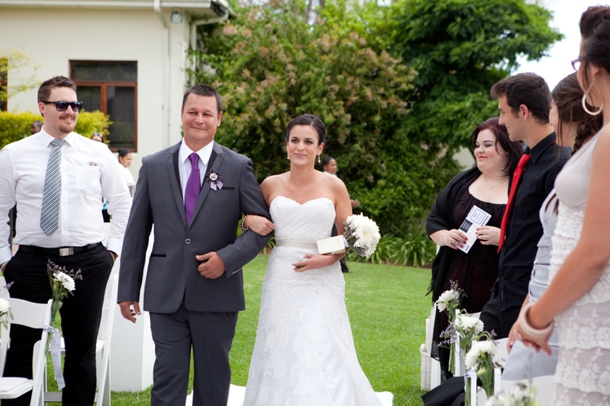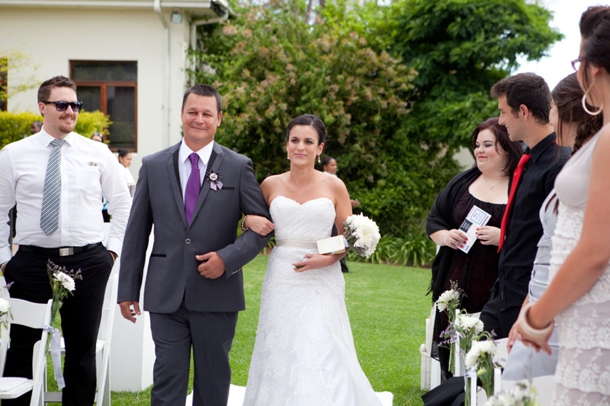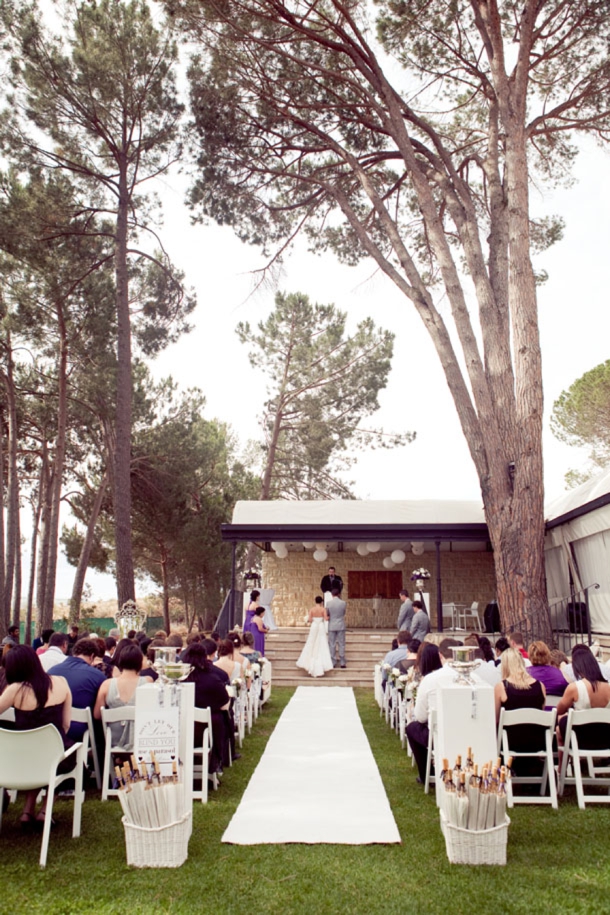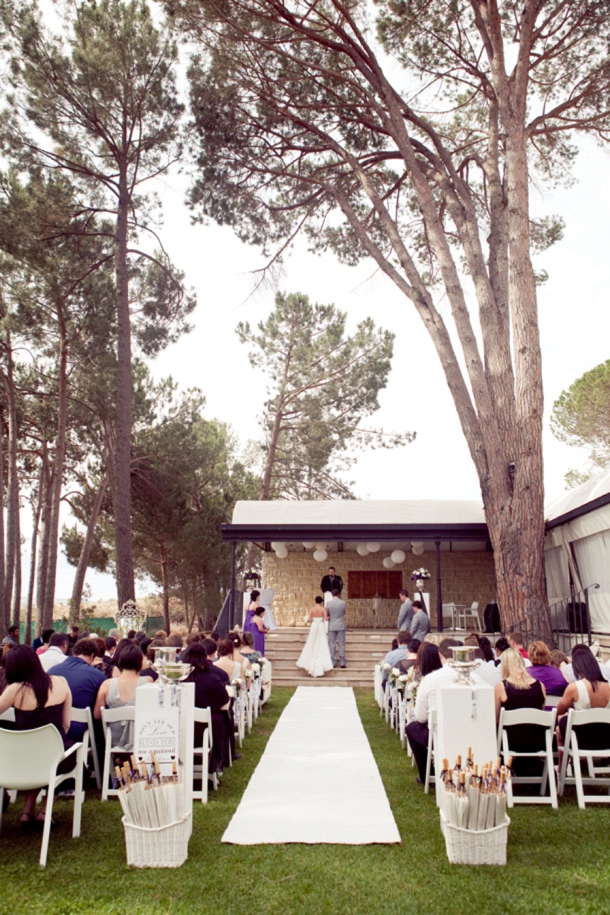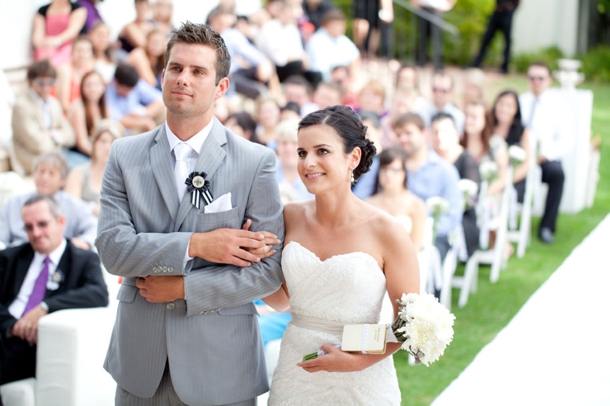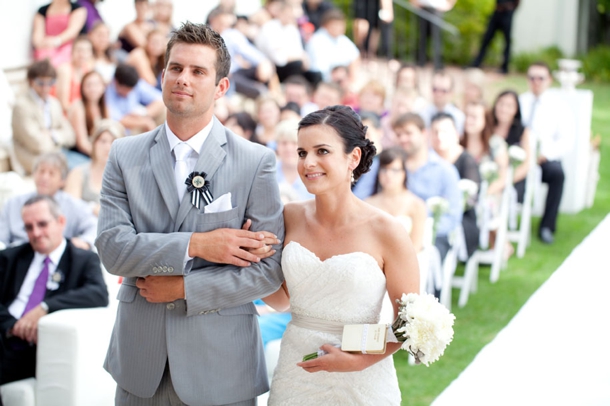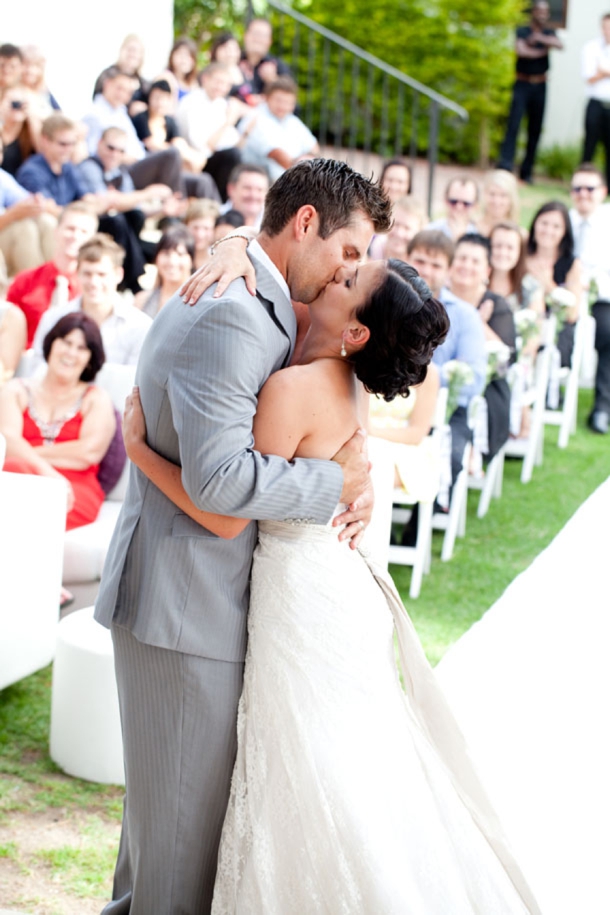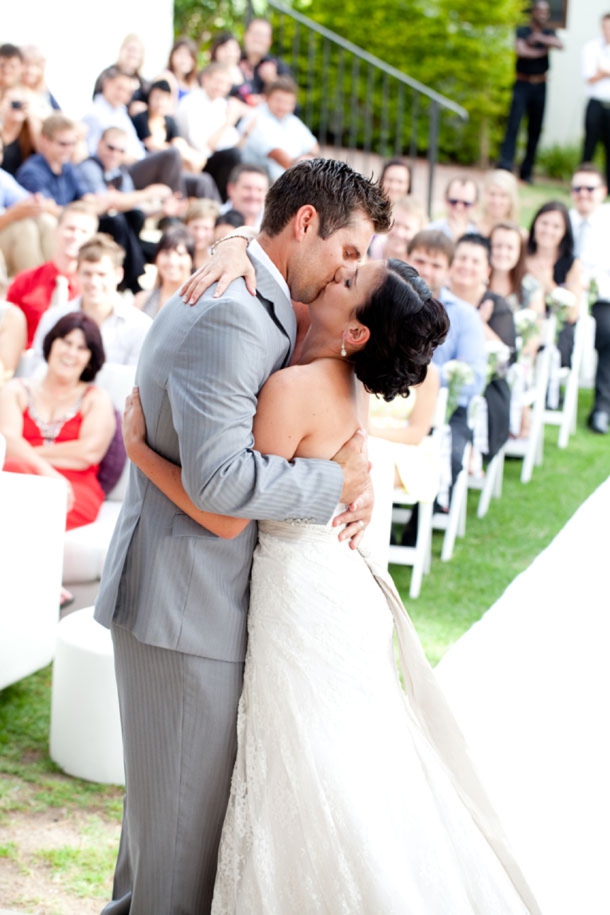 We had lots of fun elements in our wedding, because we're both still young at 24. We didn't want a posh uptight traditional wedding. Our family gave us lots of input and ideas, and I had a lovely lady from DreamCatchers Couture that helped me plan the wedding from beginning to end. There was no stress of making anything or setting up the venue and ceremony, as she organised it all.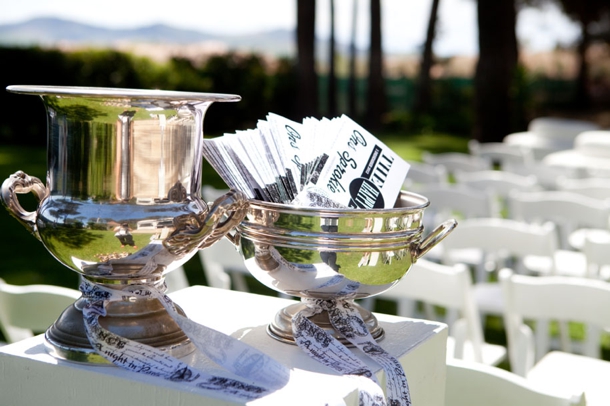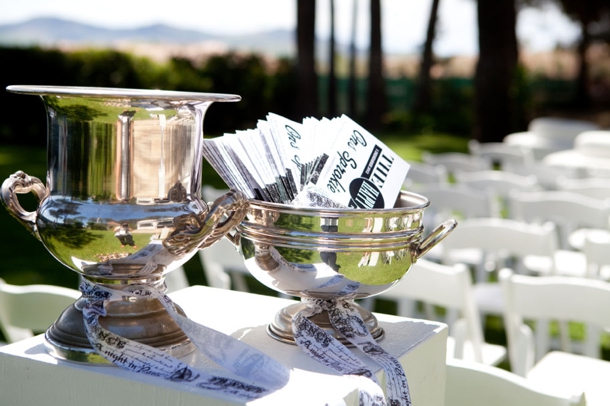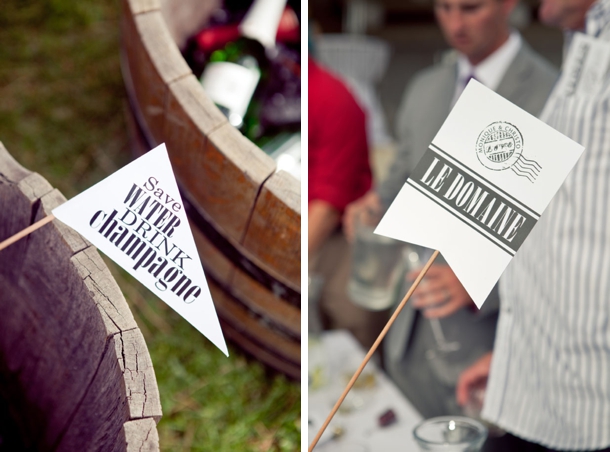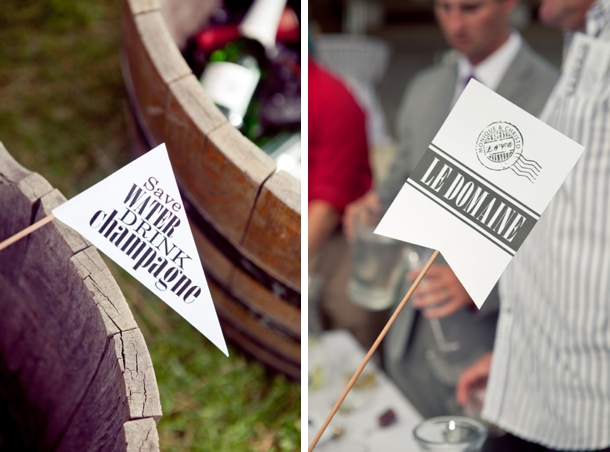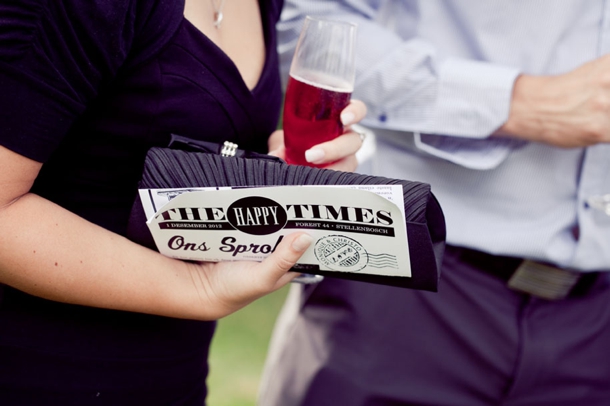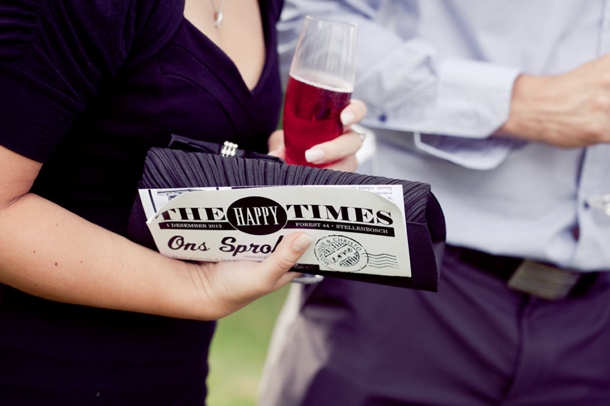 We loved everything and every second of our wedding day, and the fact that we could share it with family and friends made it unforgettable. Our ceremony was very special, set on the lush green lawn of the venue. We had white Wimbledon chairs with modern couches placed in front of the aisle for immediate family members to sit on. There were also white and purple couches scattered on the venue stairs, where guests could also sit. This created a more relaxed and unique atmosphere. We also had white parasol umbrellas for our guests to keep the sun from their eyes.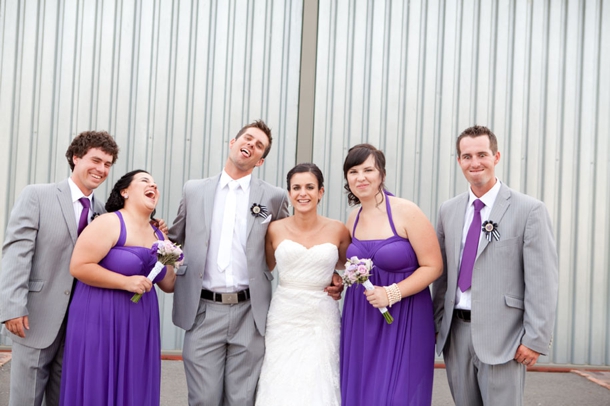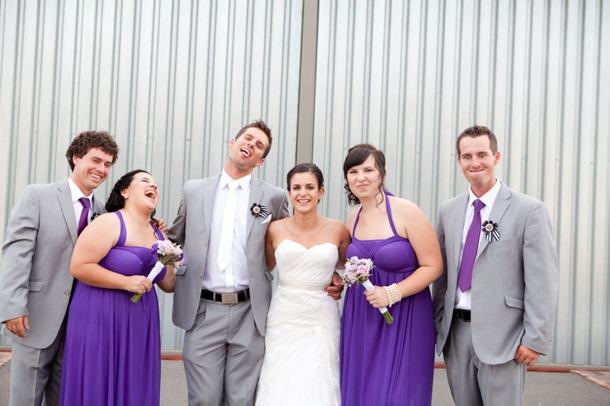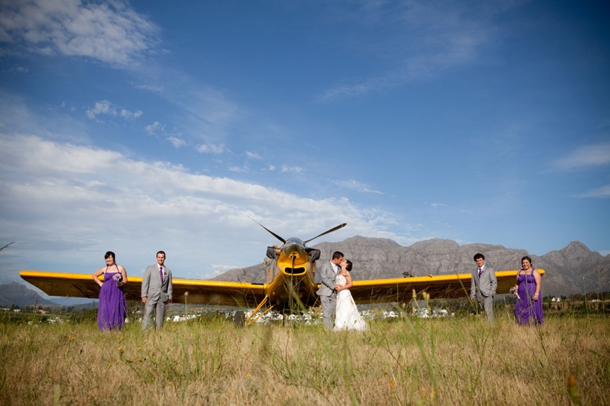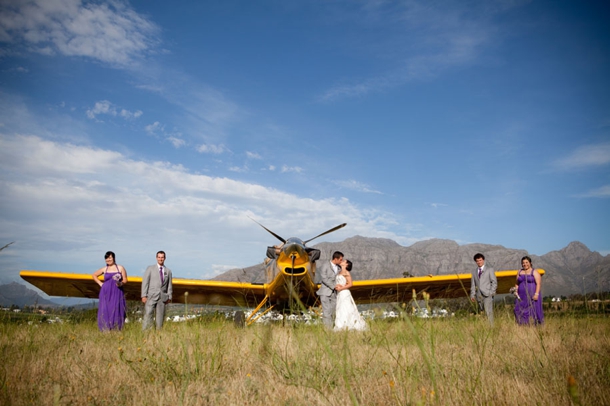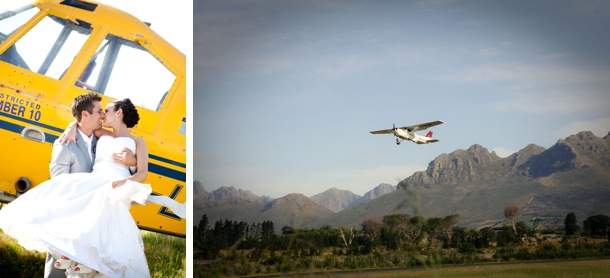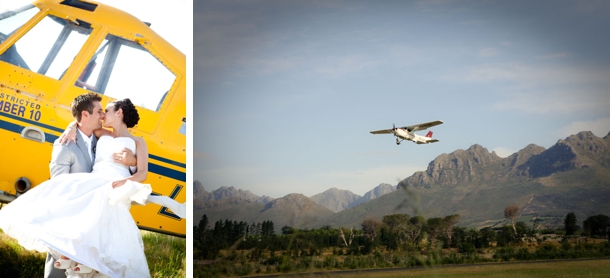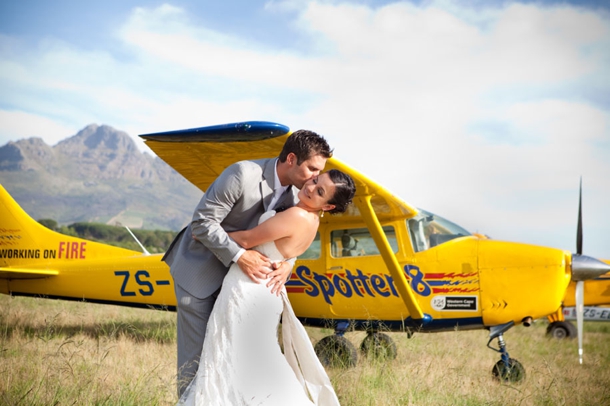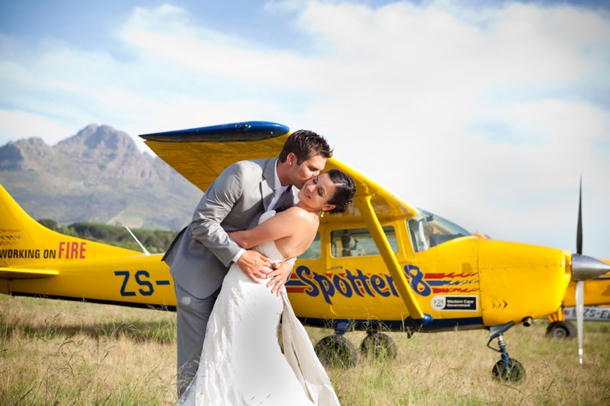 After the ceremony, we had a JC le Roux champagne tasting with a funky trio playing in the background. Guests were treated to a tasting of four different JC le Roux champagnes. We also had a fun photo booth to get things started, which doubled as a guest book, with guests pasting one photo strip into the book with a message and keeping the other. Meanwhile, we had our couple shoot at the Stellenbosch Flying Club, which was great fun.
We also had the most divine food – our guests are still talking about how great it was! It was catered by La Pineta, which is part of the venue. We also had a wedding cake that looked just like my dress, and was in our favourite flavours, Lindt chocolate mousse with a caramel centre.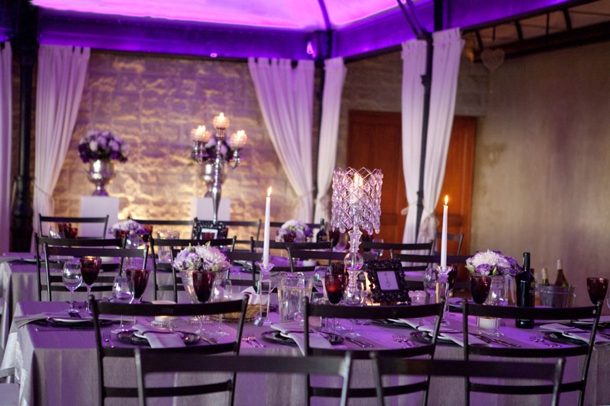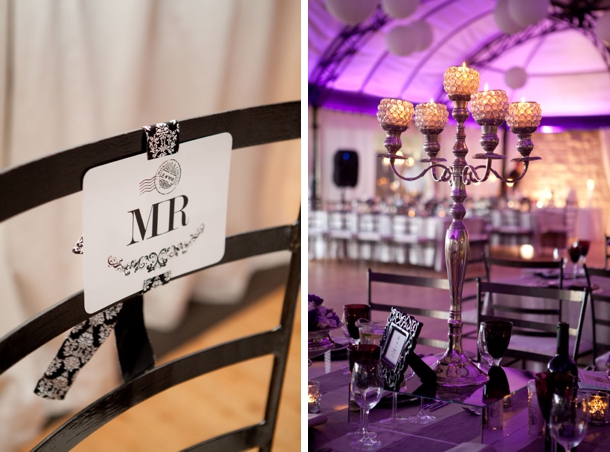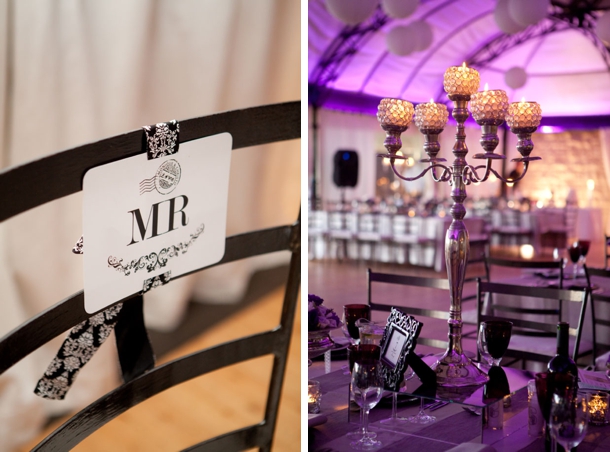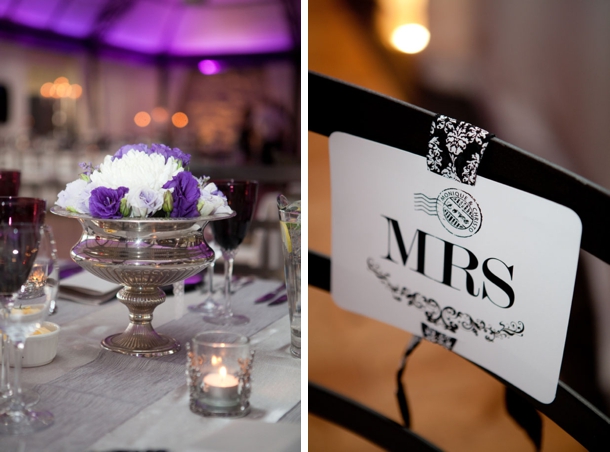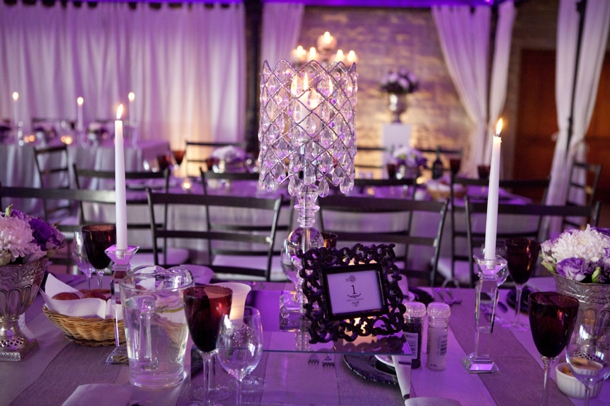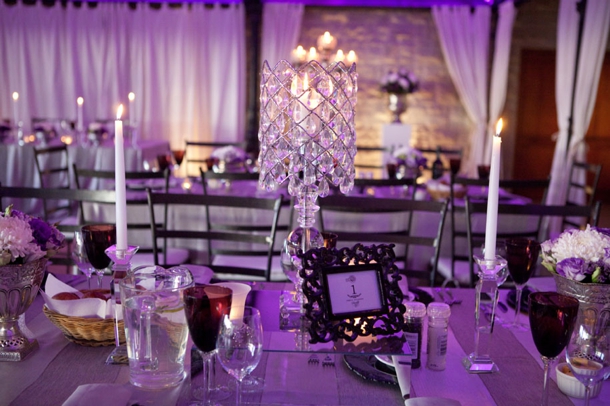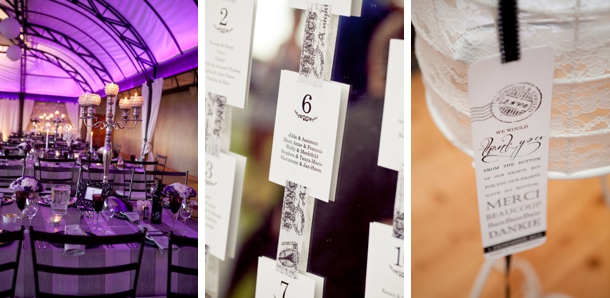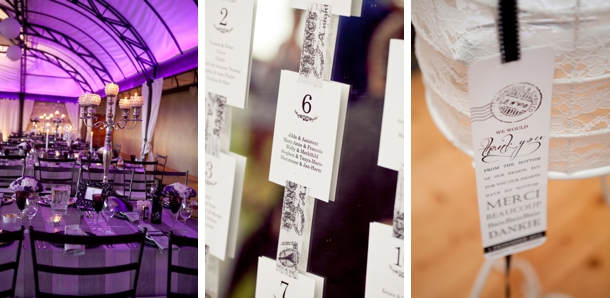 My advice to future brides is to follow your instinct. It's your big day, it's a day you will never be able do over. Make the best of every moment and cherish it. Take the advice of your family and friends, but keep in mind it's your day, not theirs. Also, make use of the internet. There are lots of helpful wedding websites, where you can find the most beautiful and latest wedding ideas, so research, research…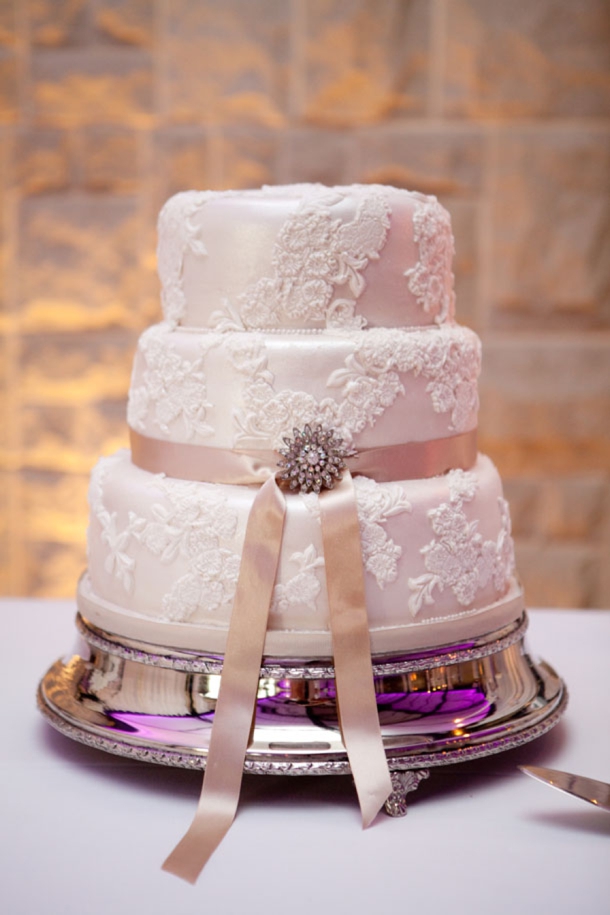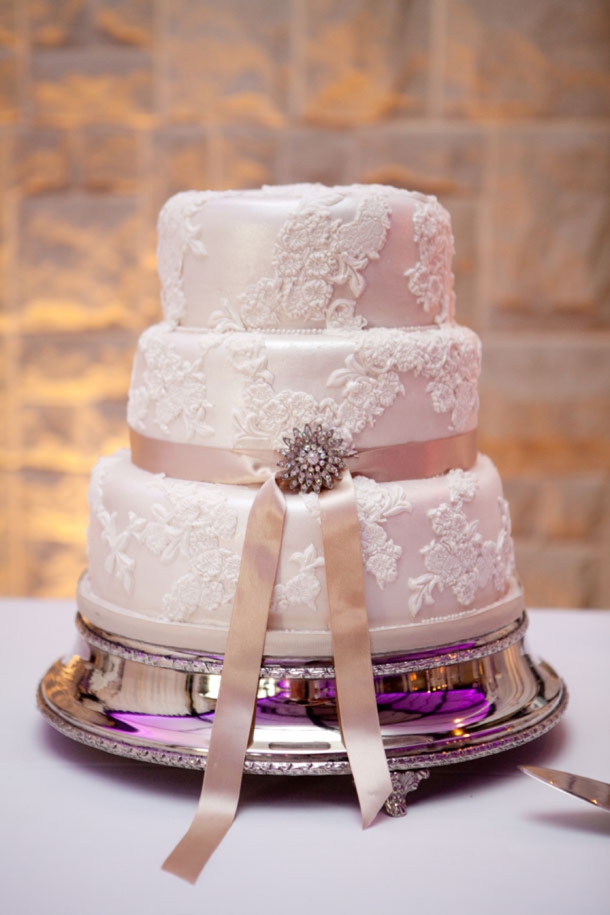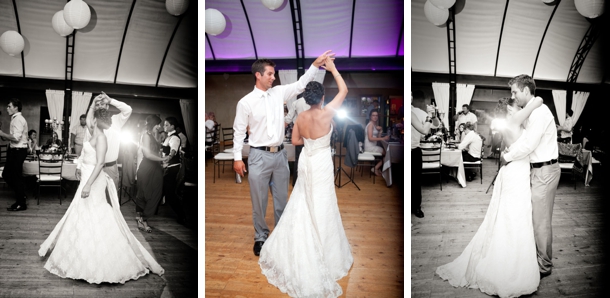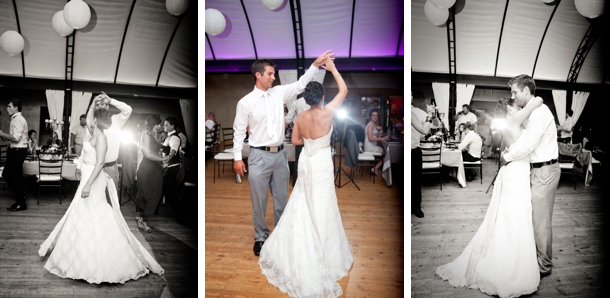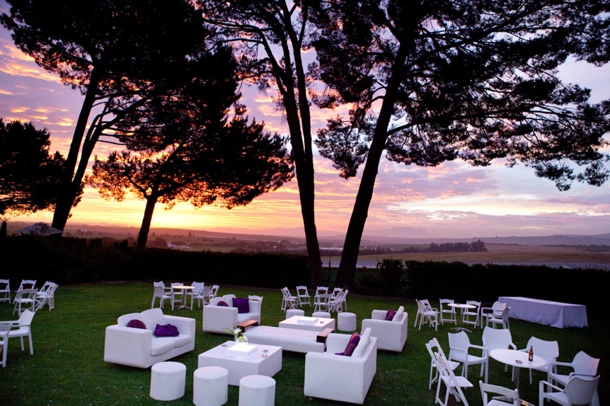 Thank you Christo and Monique – wishing you many more years of fun together! SBB thanks also go to the lovely Jilda G. – hop over to her blog for more pretty pictures.
SERVICE PROVIDERS
Venue & catering: Forest 44 | Photography: Jilda G. | Co-ordination, stationery, flowers & decor, entertainment: DreamCatchers Couture | Cake: Mrs. Jones Cakes | Bride's dress: Elizabeth Stockenström | Bridesmaids' dresses: Jacoba Clothing | Hair & makeup: Candice Harker | Hiring: La Maison