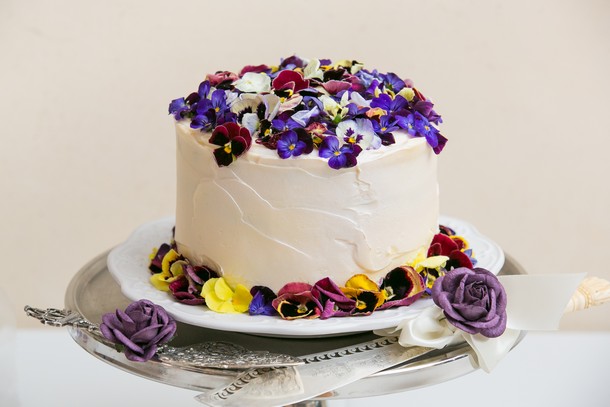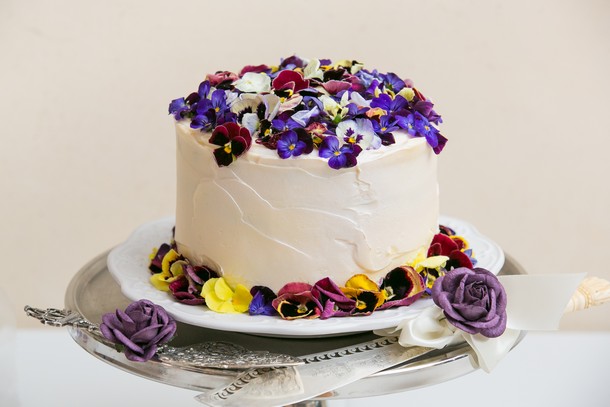 One of the things I love most is when a bride incorporates a theme or motif that's current, but gives it a fresh spin with a unique colour scheme. We've seen lots of botanical weddings in the last year (and oh, how I love them!) but usually they're paired with a palette of neutrals or blush. Today's couple instead decided to go for a palette of different shades of purple, from violet to magenta, which added a real punch to the theme! Especially when combined with pretty berry-coloured details from cocktails to one of the prettiest cakes I've seen, ever (both inside and out – scroll down to see what I mean!). One of my favourite touches is the way that Jessica and Sean used only indigenous flowers in their botanical seating chart and table numbers – a simple touch, but one that is proudly South African! Yvette Gilbert captured these dreamy pics of Jessica & Sean's big day.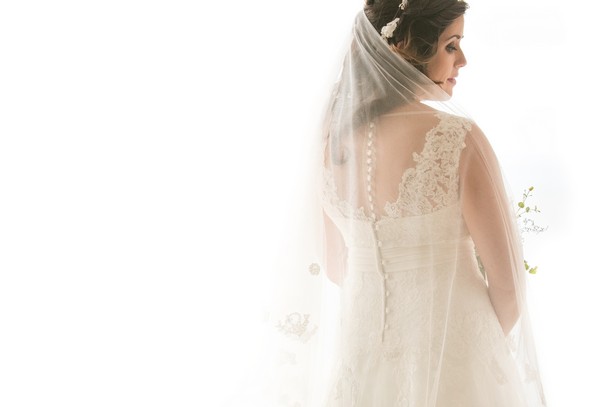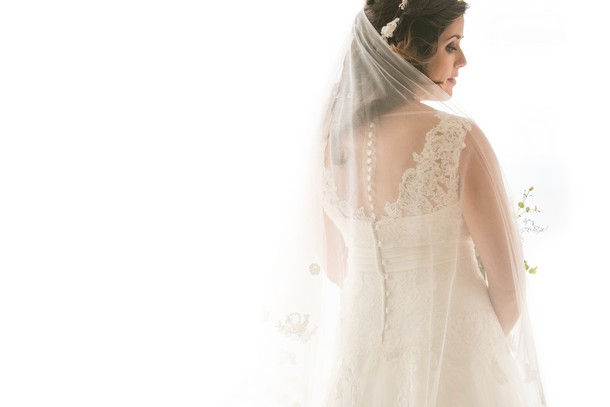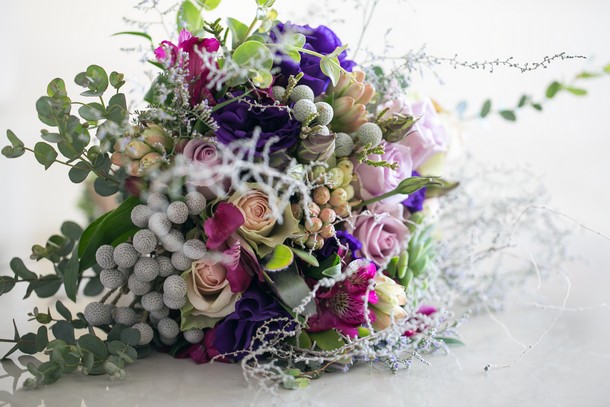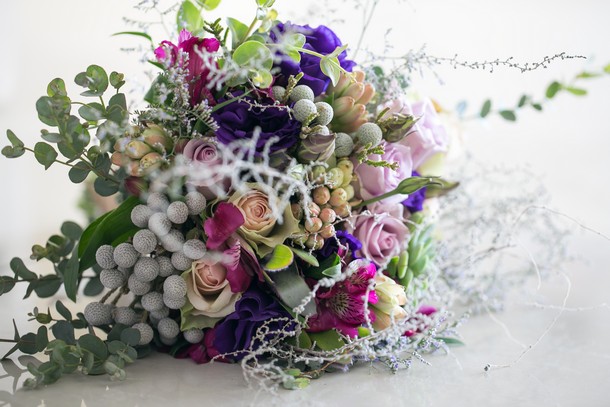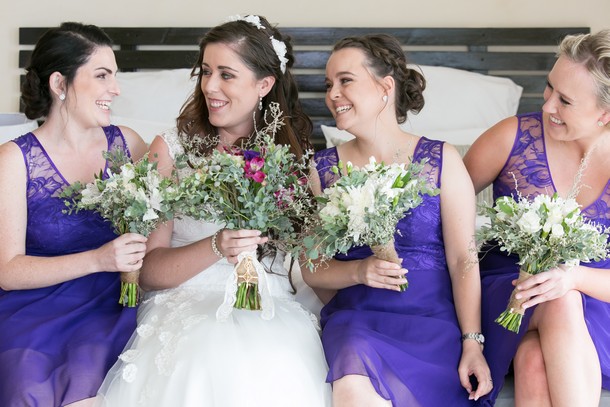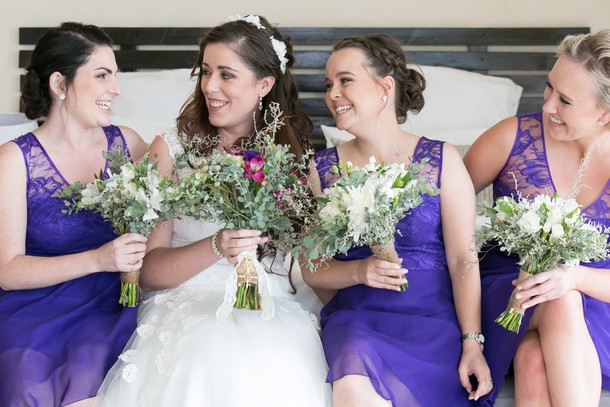 Love Story
Sean and met through mutual friends. Despite having many mutual friends it would be months before we would actually meet. I had recently moved to Cape Town and one night while enjoying the city's night life we happened to be at the same event. We "clicked" immediately, and spent almost every weekend after that together. We explored Cape Town during our first few weeks together and continue to do so today.
The Proposal
Sean and I were in the Kruger National Park and after a long day of game viewing we returned to our chalet at Lower Sabie rest camp. It was positioned right near the riverbed and we had a stunning view. Sean poured us each a gin and tonic (a family tradition) and we sat on a bench watching the sun set. The next thing I knew Sean was on his knee and staring up at me with a beautiful shimmer of diamonds. The beauty of that moment will last a lifetime. It was the perfect ending to a difficult year, having lost my father to cancer earlier in the year. Sean had carefully chosen the venue, as the Kruger National Park was a special place for my father and we had created many wonderful memories there as a family. Although I could not share the news of my engagement with my dad I could feel his presence in that moment.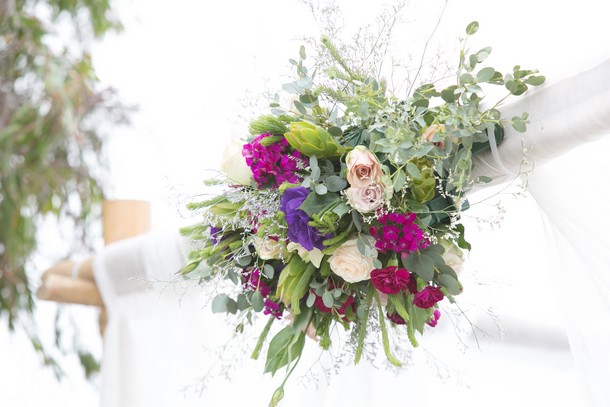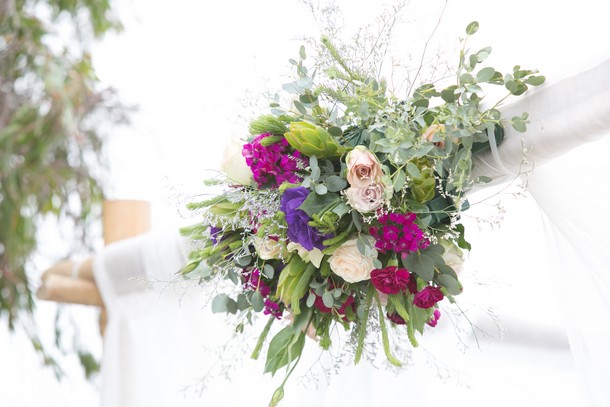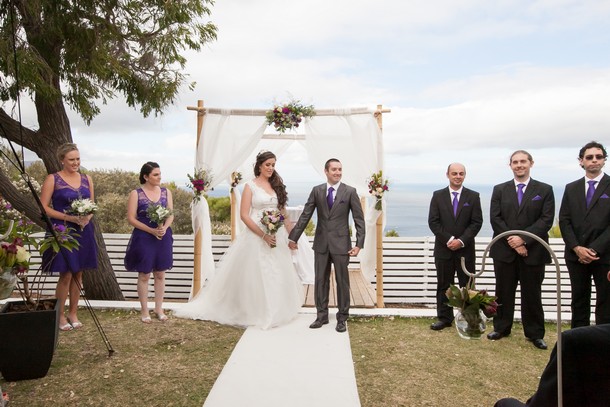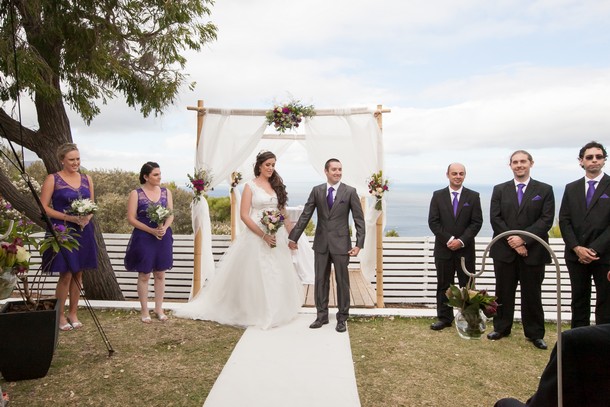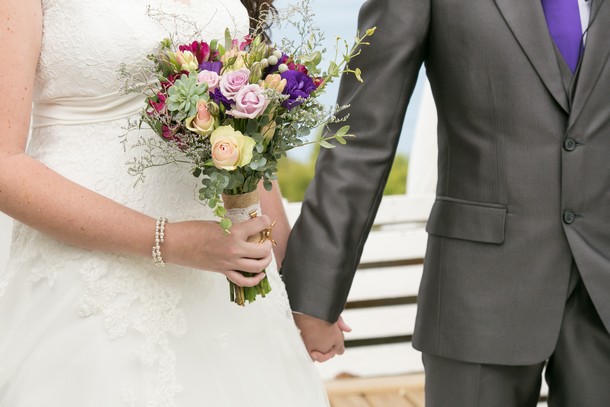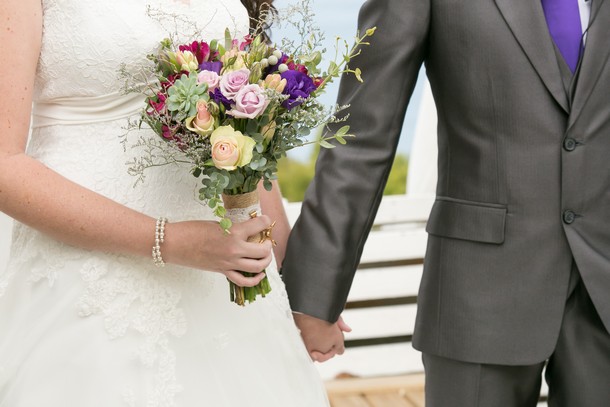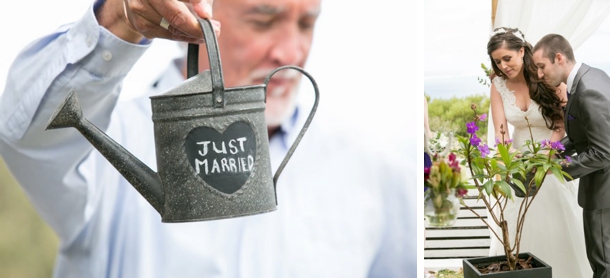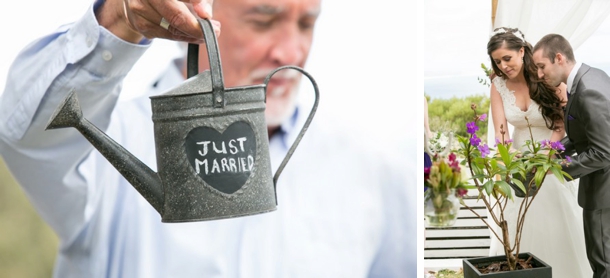 The Venue
Our wedding took place at Blue Horizon Estate which is situated on the top of Redhill Road in Simon's Town. It has spectacular views over the ocean. Our ceremony took place outside overlooking this incredible view. The sheer beauty of this location and our love for nature made this the perfect venue for us.
Wedding Style
The inspiration for my wedding was nature and I envisaged a botanical theme for the décor and all aspects of the wedding. My focus was also very much on family and I tried to connect these two elements as much as possible throughout the ceremony, décor and finer details. Our colour palette was shades of purple and this was complemented by the greenery of our botanical theme. I envisaged the inside of our venue looking like a beautiful green house.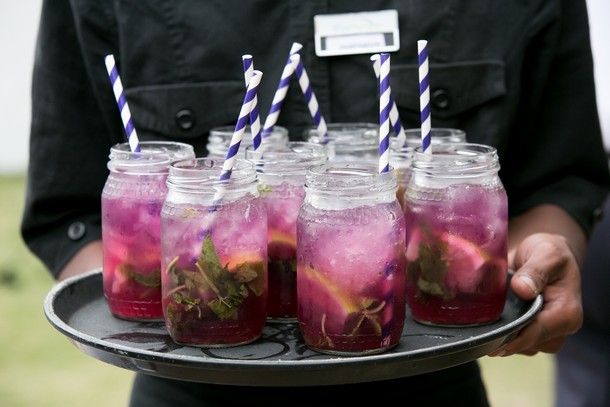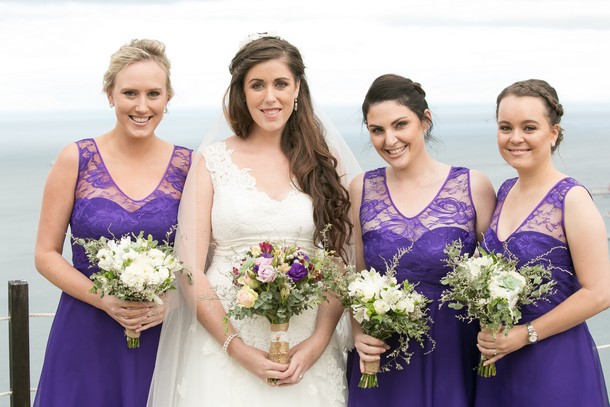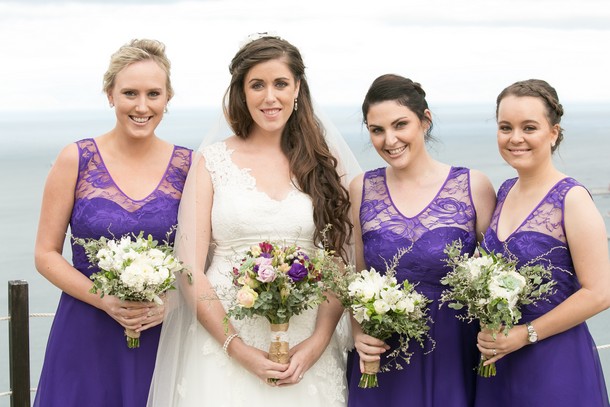 Wedding Details
Nature and family were the inspiration behind our wedding day, from the location, to the ceremony and reception. Sean and I watered a tree during our ceremony to represent our new life together. This tree is still flourishing and we hope to plant it in our garden when we buy a house. My cousin read a poem during our ceremony and we had a traditional Native American Blessing at the end. Our seating arrangements chart had beautiful illustrations of indigenous flowers on it. Each number of the tables had a special meaning behind it and on each table number the story behind the number was explained. For example table "72" represented the year my parents met and their love story was detailed. Our table décor was wild and unique, I envisaged the inside of our venue looking like a beautiful green house. My 17 year old cousin baked our cake and it was decorated simply with pansies while my great grandmother's serving knife was used to cut our cake.
DIY Elements
My mom, Sean and myself spent many hours making our table seating chart, table numbers and menus. We also handmade all our save the dates and invitations. Although it was a lot of work and at times I thought we were slightly crazy, the memories we created during the process will last a lifetime. Our invitations were not perfect but they were us and unique. We made the name tags for each guest and personalised these by giving each person a nickname. For example "Mareli: the fashionista". Our hope was to make our guests feel welcome and create talking points for them. Sean and my brother-in-law made stands for our table numbers by cutting logs of wood into small pieces and sawing slits into each piece. All décor which we added we tried to do on a budget. We bought beautiful purple lanterns at China Town and collected candles throughout the year. When I looked at the venue on the day I felt connected to it because we had spent so much effort on all the details ourselves.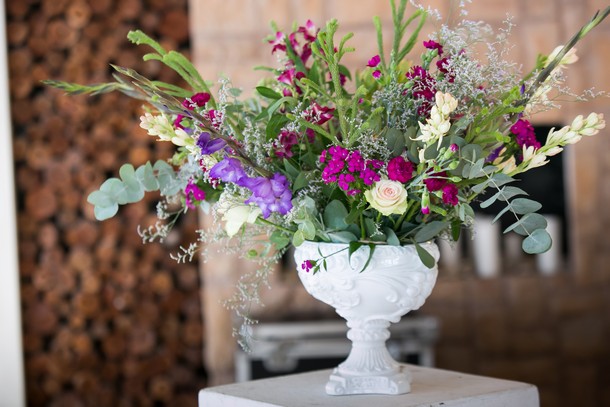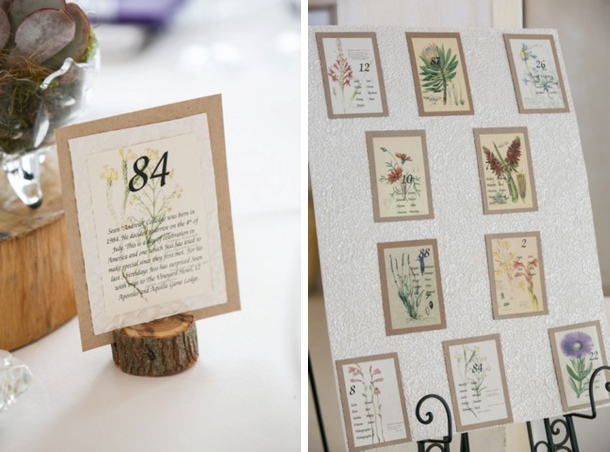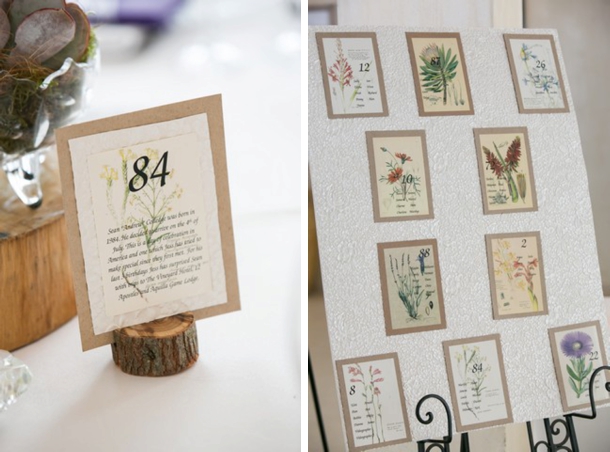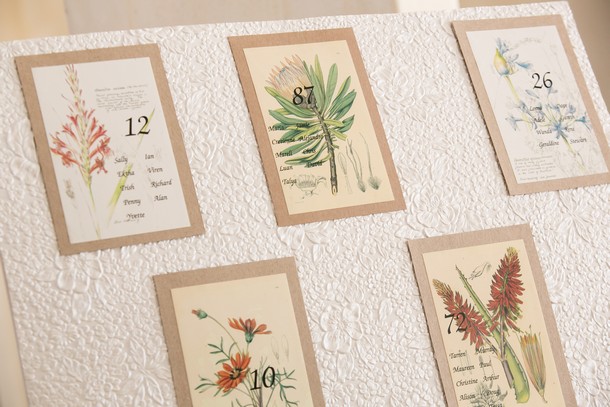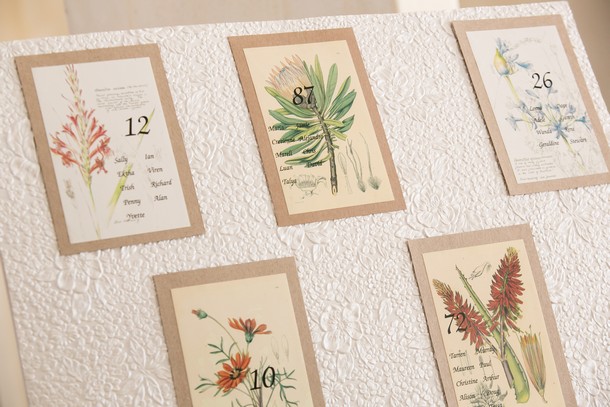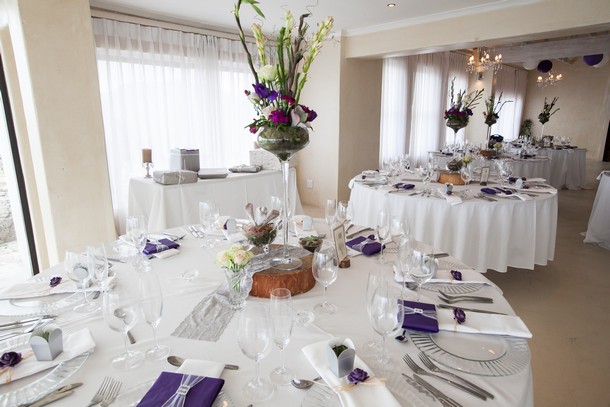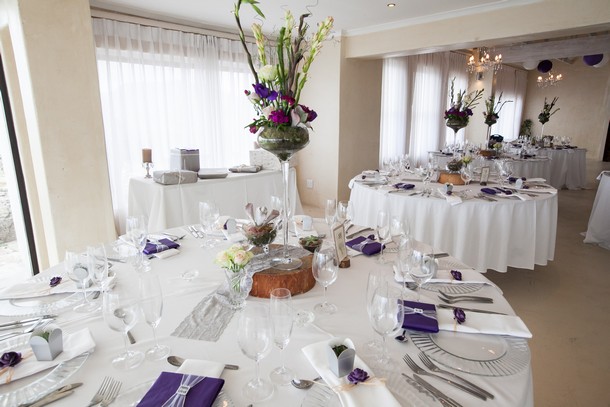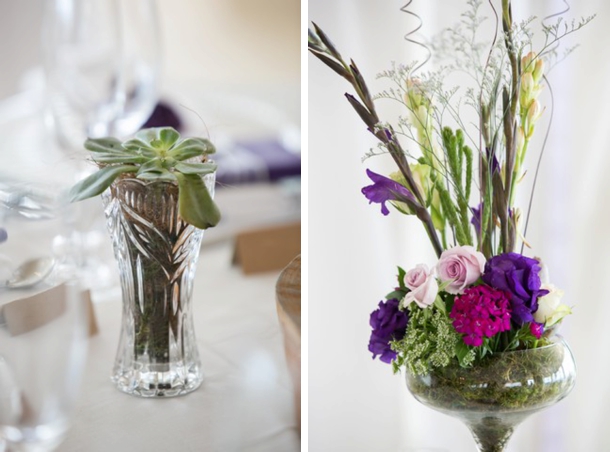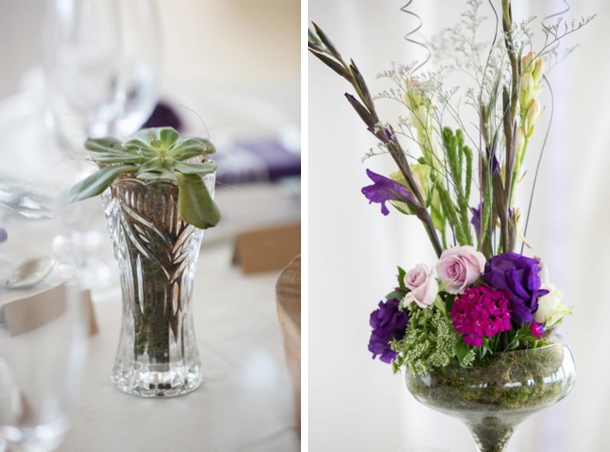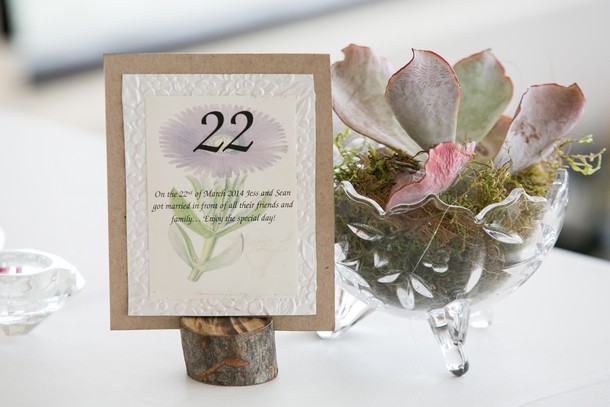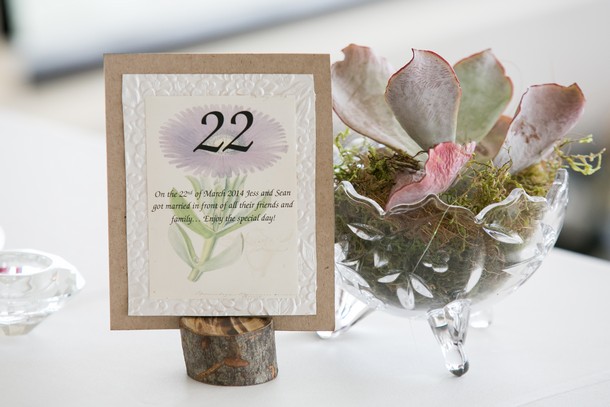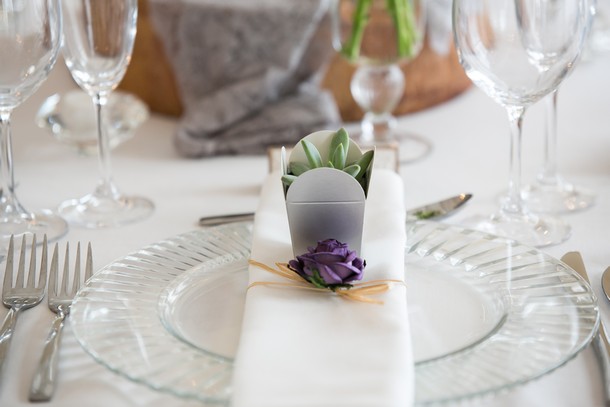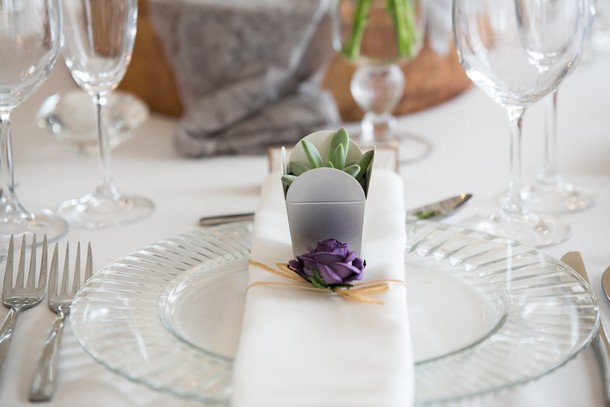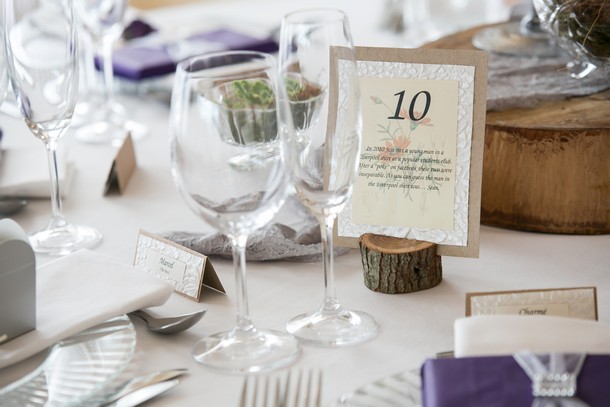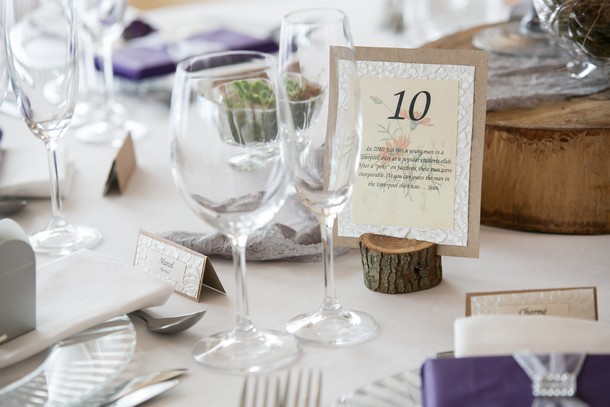 The Flowers
Our wedding flowers were wild and unique. My bouquet was made by the wedding coordinator of the venue and she perfectly captured what I was looking for. My bouquet had shades of purple flowers, fynbos, succulents, greenery and twigs. It looked like a beautiful bunch of flowers you might pick up on a walk in a forest. We got married under a beautiful bamboo canopy which was decorated with bright purple flowers, proteas and fynbos leaves. Our table flower arrangements were placed on wooden tree stumps and stood elegantly in long glass stands covered in moss while smaller glass vases and stands held succulents. Our gift for each guest was a small succulent and Sean and his best men also wore succulents as their buttonholes.
The Dress
After trying on countless dresses at a variety of boutiques I was beginning to feel despondent about finding THE dress. However that all changed the moment I walked into Robyn Roberts' Bridal Studio. It was a completely different experience to any of the other boutiques I had been to. The first dress I tried on was THE one. The dress had the most beautiful floral lace detail, with petals falling down the skirt. The back of my dress was adjusted to have a beautiful sheer back and silk buttons. It was fitted perfectly to my body and was light and comfortable. My veil also had the lace petal detail and it was everything and more I could have dreamed of.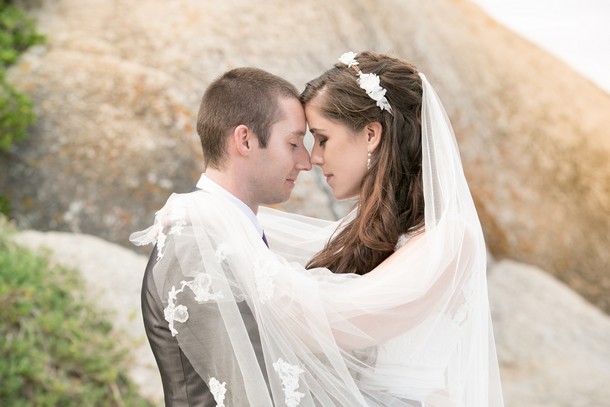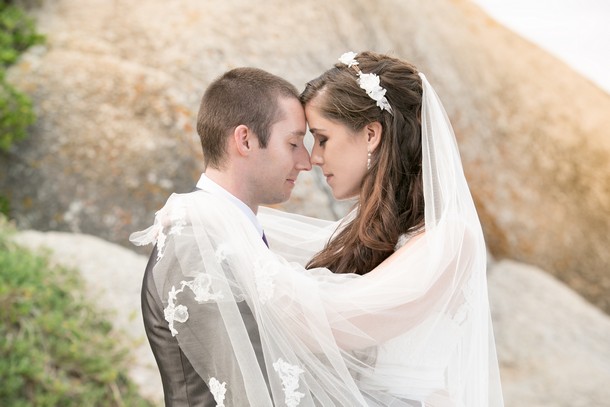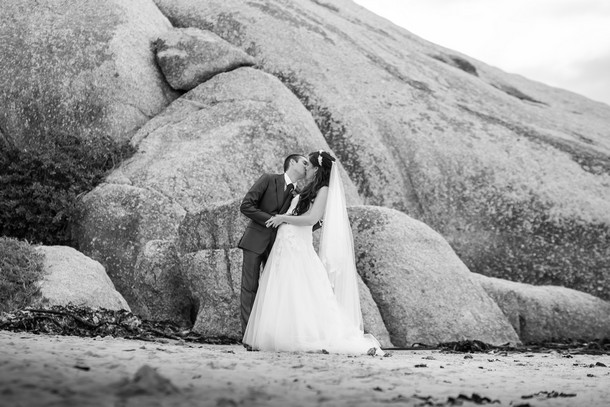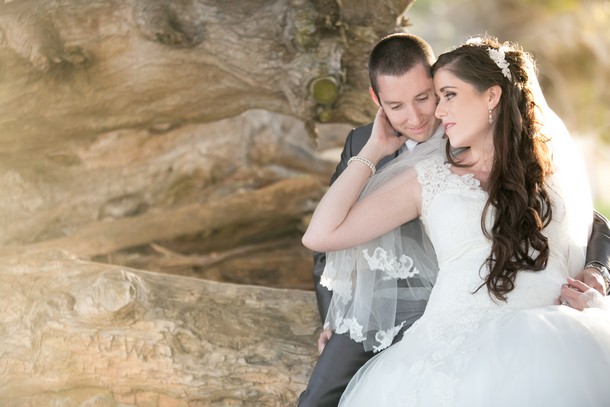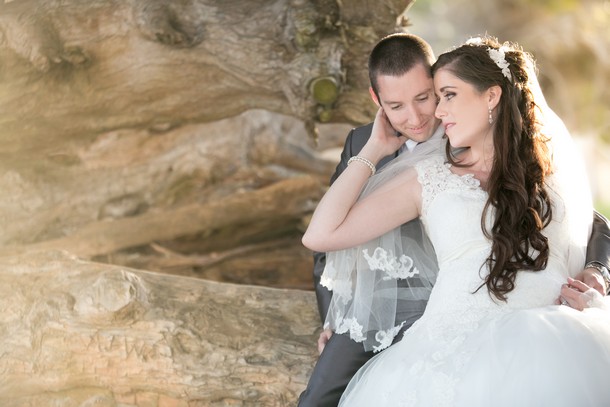 Memorable Moment
My favourite moment was our ceremony. Walking down the aisle with my mom towards my future husband with the magnificent view of the ocean ahead of me and the backdrop of the mountains behind me was breathtaking. The meaning behind each element in our ceremony was so special.
Proudly South African Details
As our wedding theme was botanical we tried to incorporate as many indigenous plants and flowers into our décor. We chose our venue largely because it is such a beautiful reflection of what South Africa has to offer, the mountains, fynbos, and ocean are all reasons to be proud to be married in Cape Town. We also had our couple photo shoot on Windmill Beach in Simon's Town and I climbed on huge boulders for the perfect photos… where else but in South Africa would you do that ;)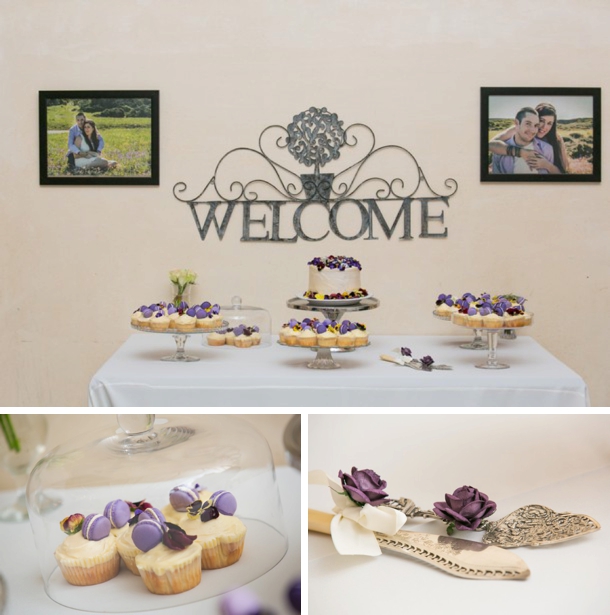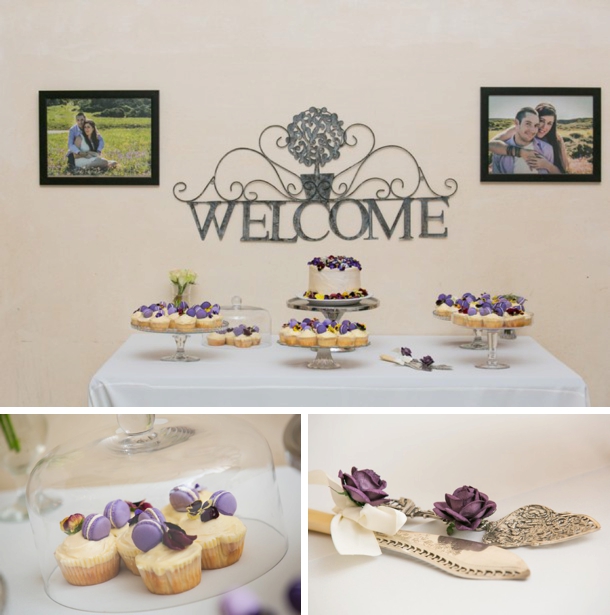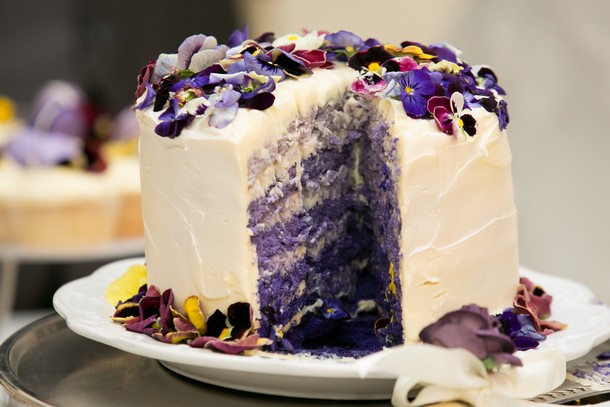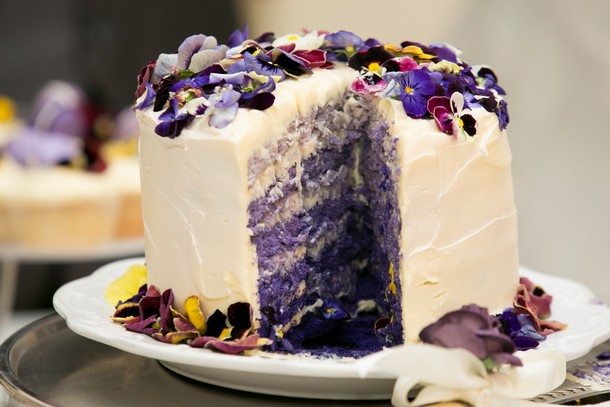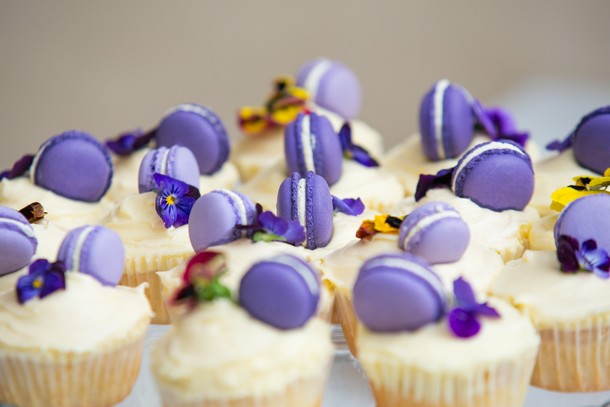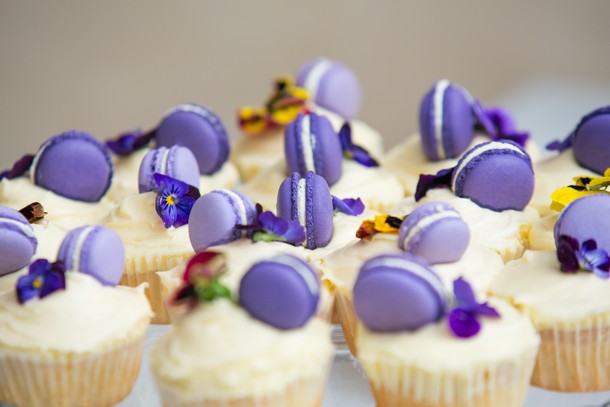 The Honeymoon
We had the most spectacular honeymoon in Bali. Sean knew from the first week I met him that this is where I wanted to go if I ever got married. It is a place with special meaning for me as my parents went there for their 30th wedding anniversary and ever since I saw the photos from their trip I wanted to experience the beauty of Bali. We even managed to stay in one of the places my parents stayed and found the entry they had written in the guest book all those years ago. We travelled throughout Bali for two weeks exploring island, jungles and traditional life.
Advice for Future Brides & Grooms
It is important to enjoy and savour the process leading up to the wedding. The memories of working on our invitations are still some of my fondest memories. It is also important to accept that not everything will go according to plan on your wedding day. The best approach is to embrace whatever may occur on your wedding day.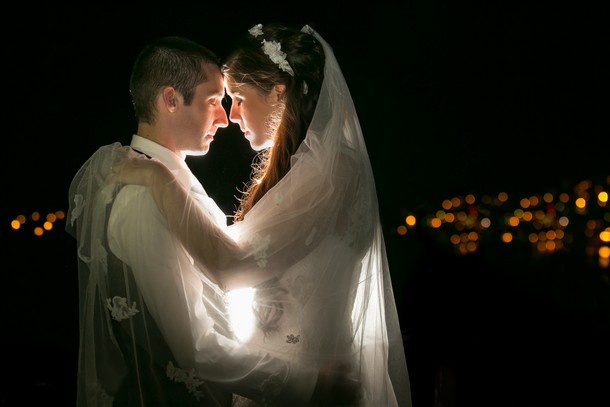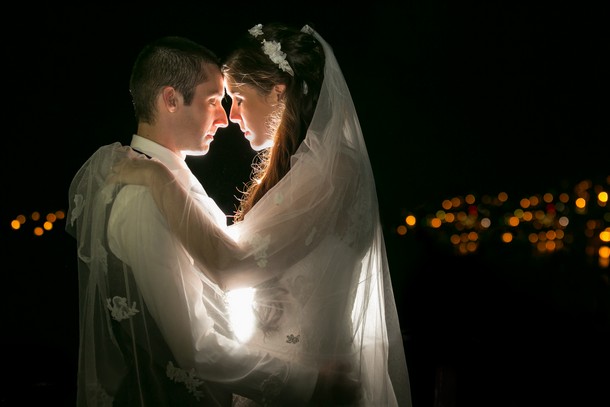 SERVICE PROVIDERS
Venue & catering: Blue Horizon Estate | Photography: Yvette Gilbert | Videography: Pie in the Sky | Cake: Maria Allingham | Bride's dress: Robyn Roberts | Hair: Kuif53 Dorp | Makeup: Lisa Brown | Bridesmaids' dresses: LKu Tur | DJ: DJ Crispy