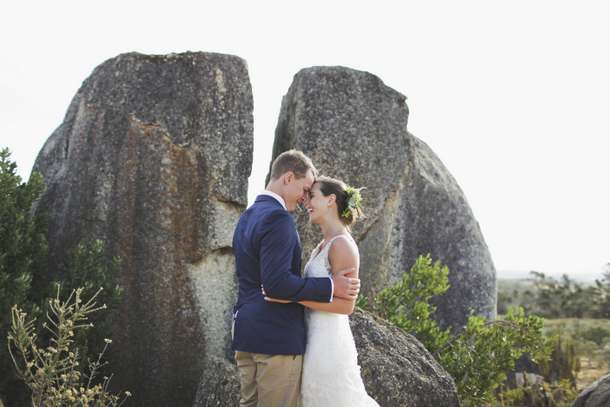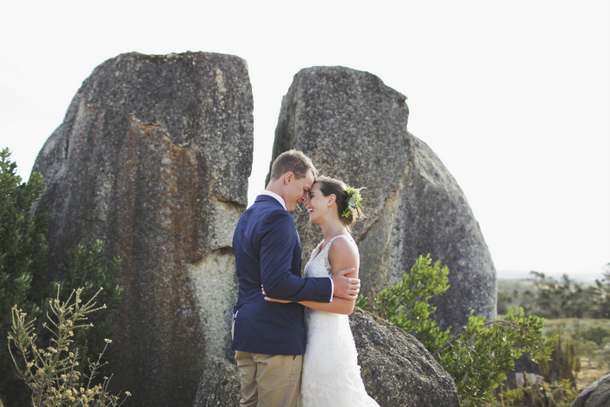 When someone in the wedding and events industry gets married, it can feel like a lot of pressure – I often say that if it was me, I'd probably just elope. But at its best, wedding insiders' weddings get to be a celebration of the talent and friendship that they have built up over the years, a coming together of creativity and ideas where the sum of the whole is greater than its parts. And in the case of today's wedding – that of The Table Cloth Hiring Company's Rebecca and her hubby Craig, that sum is pretty great indeed. In fact, I kind of felt like this wedding had fallen straight down from heaven into my lap when Rebecca sent it over, since it's not only game-changer gorgeous, but also couldn't fit in more perfectly with our 'Greenhouse' theme for July. I ADORE Rebecca and Craig's take on botanical – the hanging greenery, the Easter egg nests, the gorgeous and unusual flower choices, the wood and moss and copper elements, and of course the printed tablecloths! The setting was a family olive farm, and I loved the way that even the bridesmaids' robes fitted into the look and feel, and yet despite coming together perfectly, the whole day is unfussy and natural. It was SO hard to narrow down decor pics so I went to town a bit – enjoy. After all, it's always a pleasure to look at a few more of Justin Davis' lovely photos!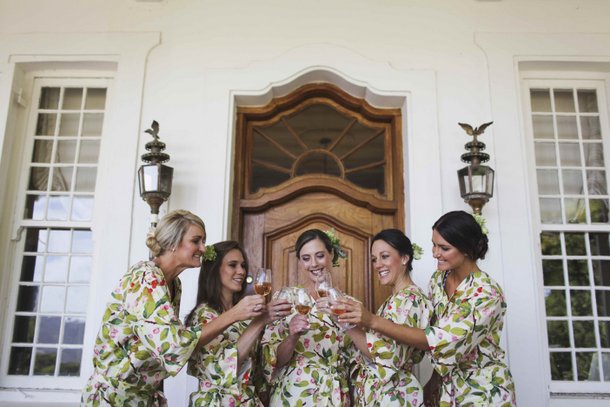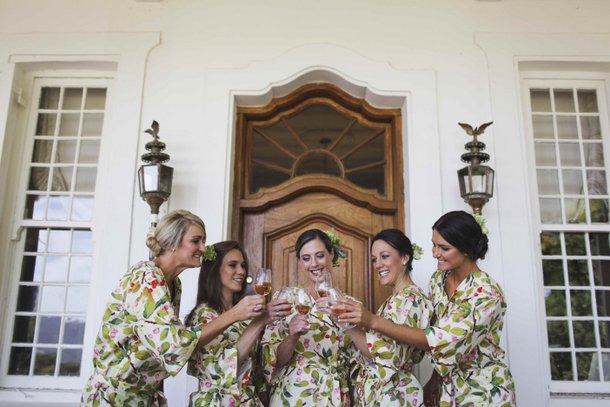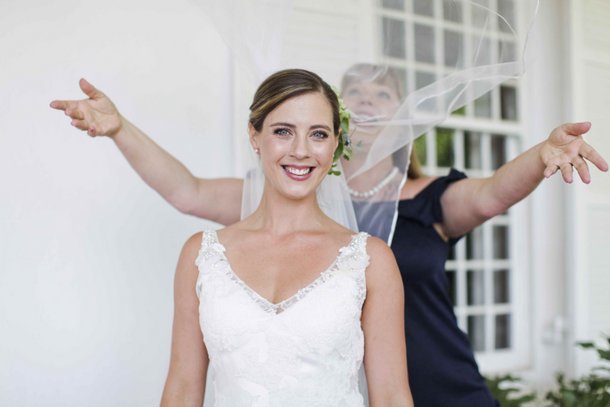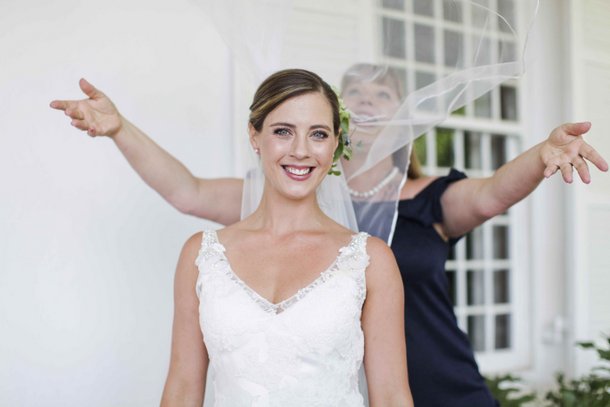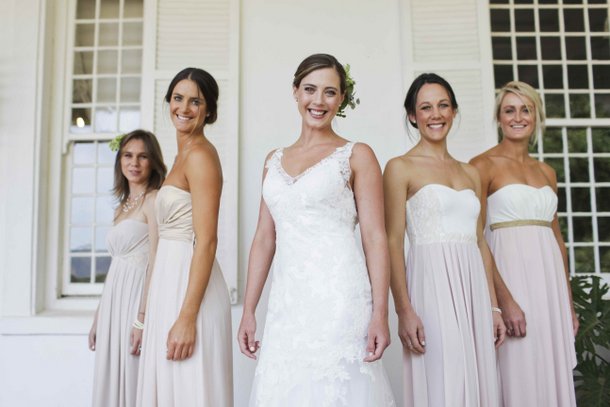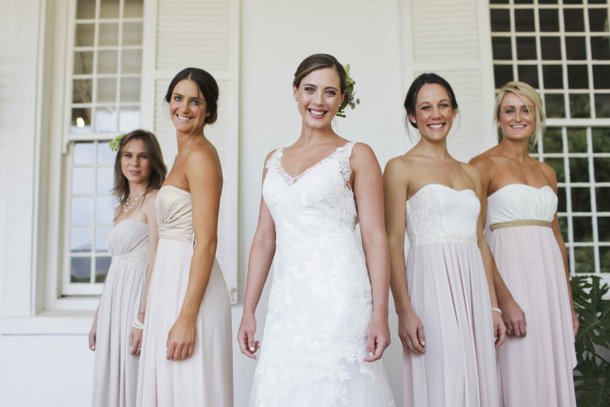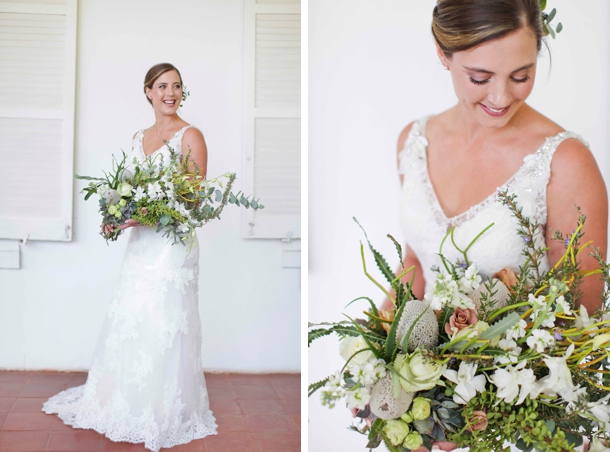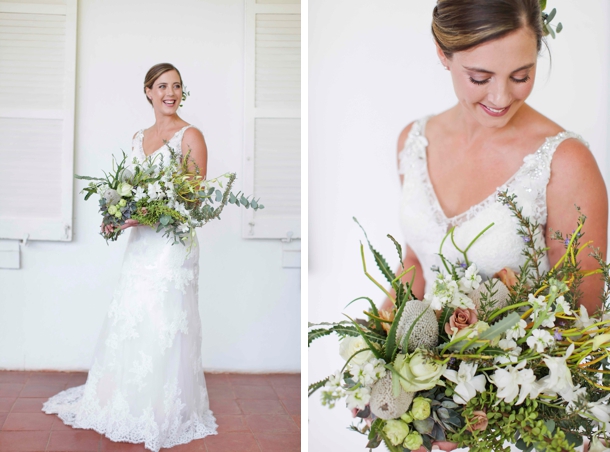 Love Story
Craig and I met on an Easter weekend away with friends and family at Betty's Bay. Neither of us were looking for a relationship, but fate sometimes has a different plan. We share a love for adventure and the outdoors so it made sense that our first holiday together, six months into our relationship, was a trip to the Transkei. We spent a week camping, kayaking and hiking. After this we immediately decided to move in together. Eighteen months later we were engaged, and three years to the day we met, we got married. Together we have achieved more than we ever thought possible. We've changed jobs, started businesses, moved cities and had more adventures that we can count. We push and support each other but most importantly we have fun. Childish, good old-fashioned fun.
The Proposal
Our proposal story starts a little before he popped the question. Craig was handed the diamond he used for the ring on a hiking trip with his father in the Drakensberg. He spent five nights sleeping in caves with the diamond in his bag. When he got home he told me he had brought me home three rocks, and gave me a large stone he had picked up on the way – I thought nothing of it. A few days later he gave me a smaller stone he said he found at the source of the Orange river. Again I said 'that's nice' and brushed it off. A week later on a rainy Saturday morning run in the Stellenbosch Mountains, he proposed with the third 'rock'. It was perfectly us.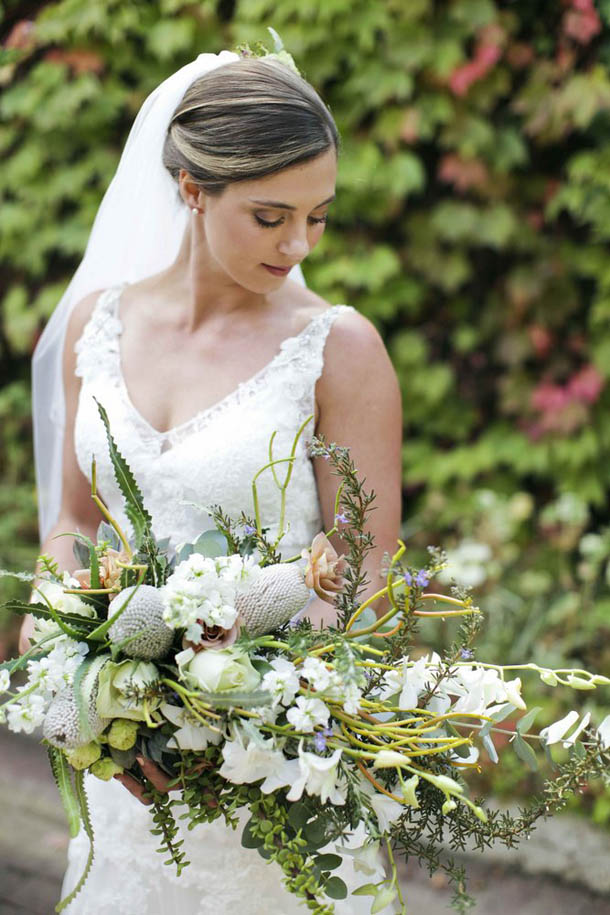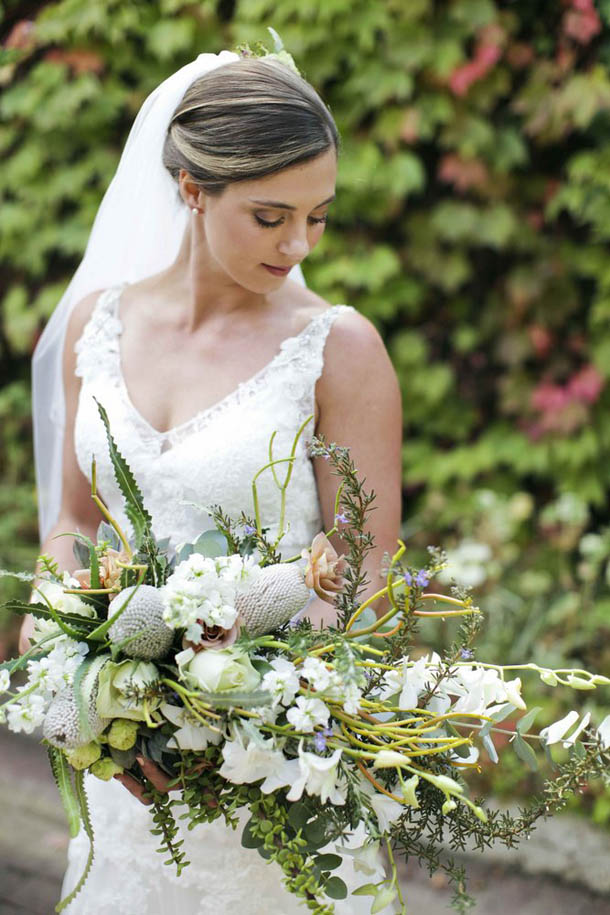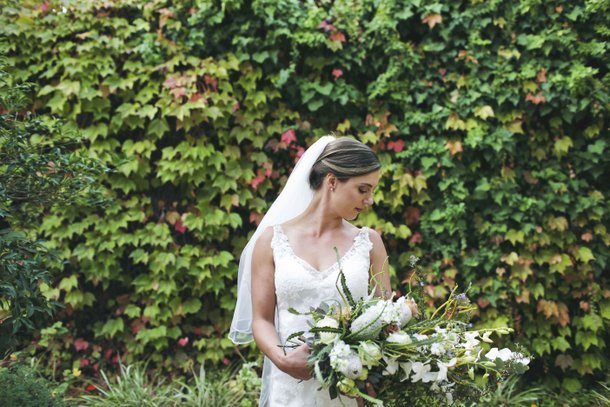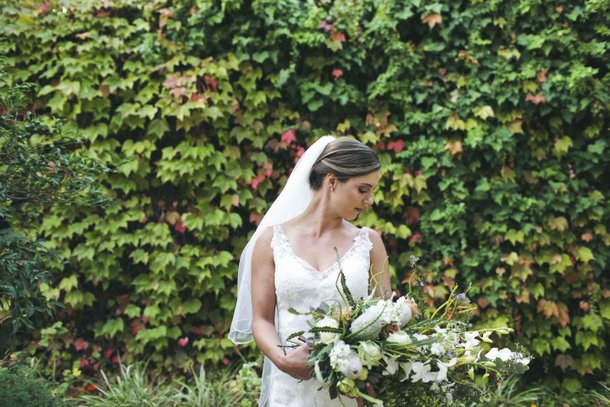 The Venue
We got married on my in-laws little olive farm in Wellington. It has a beautiful guest lodge, and breathtaking views of the surrounding mountains and valley. The farm is not a wedding venue, so we had to bring in everything we needed. It took a week on either side of the wedding to set up and break down but all the hard work was worth it. Every time we go to the farm we get to remember and relive that day. Those memories are priceless.
Wedding Style
I specifically did not want to choose a colour palette – I wanted a feeling and theme that spoke to us as individuals. My aim was to create a botanical, enchanting, laid back look with the feel of a green house. Every part of the wedding had a different look, which flowed and matched without a singular unified scheme. For our ceremony, we relied on the beauty of the outdoor setting. For the reception we used aloe prints for runners, a bird print for our serviettes, and used mainly greenery, olive branches and hanging plants. Being Easter Sunday, we brought in an Easter look that tied in with the botanical theme by using nests with Easter eggs at each setting.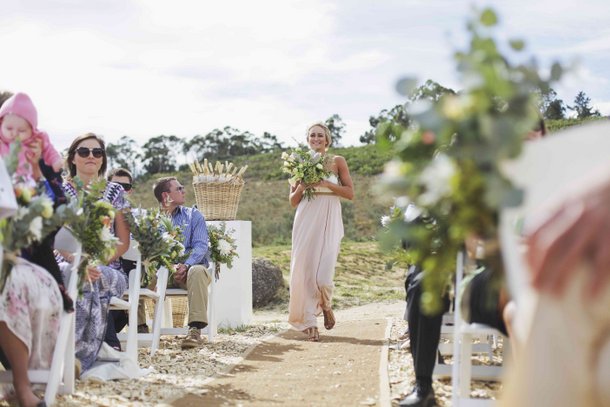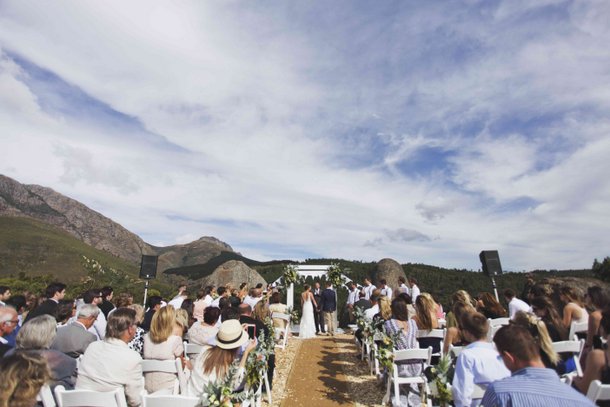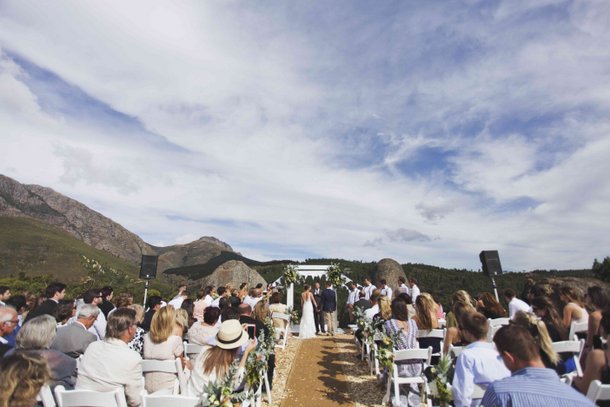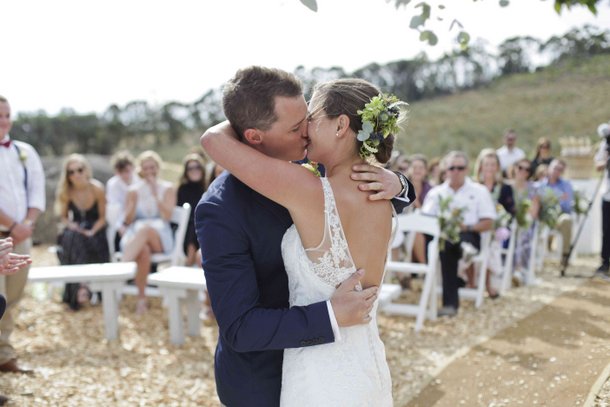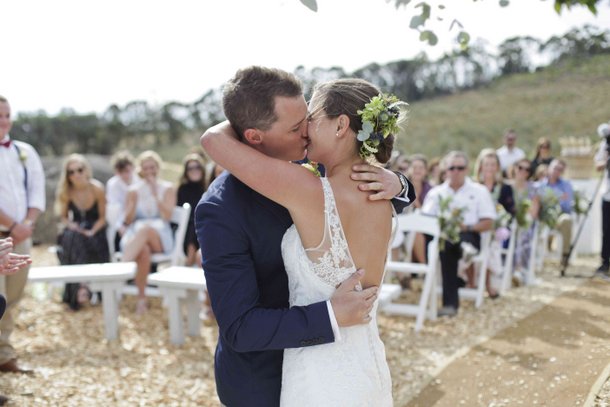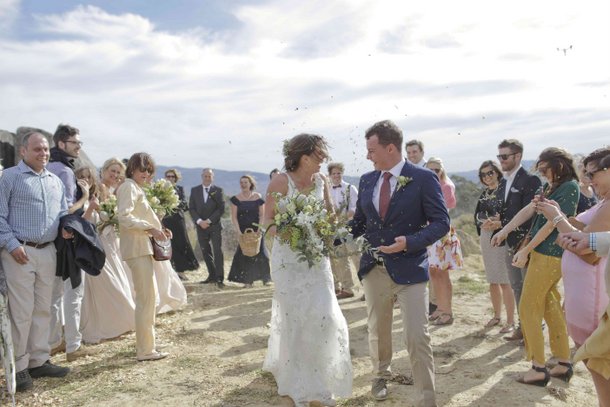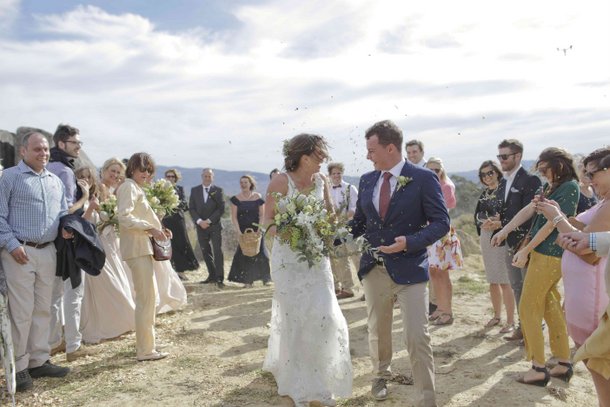 Wedding Details
My father in-law is an avid birdwatcher so we tried to incorporate this into the décor. We also had a few sunflowers, a simple reminder of my late brother, hung from the trees at the reception. My mother in-law yarn bombed the trees at the entrance to the farm, to add a little 'hippy joy'.
We wanted our guests to have fun and tried to avoid too many formalities. We had beer on-tap, a beer-pong/table tennis table and a constant flow of great cappuccinos, bubbles and wine. To keep things simple we did not assign seats, but rather let our guests choose where they wanted to sit at their assigned table.
DIY Elements
There were a few DIY elements like the name chart and yarn bombed trees. The cake and cheese board were made by our cousin and my brother–in-law. The rest of the wedding décor and set up was collaboration like none other. As a part owner of a hiring company that my mum started eighteen years ago, we were able to combine talents and signature items from many of our Cape Town clients in the events and hiring industries. Many of whom we have built strong relationships with over the years. They were incredibly generous and although the coordination was a challenge, we got the unique look and laid back feeling we were going for.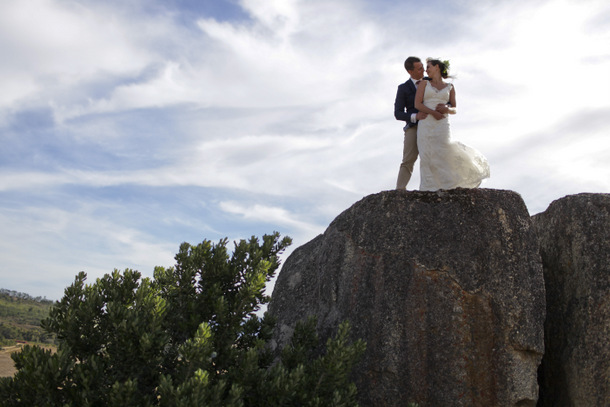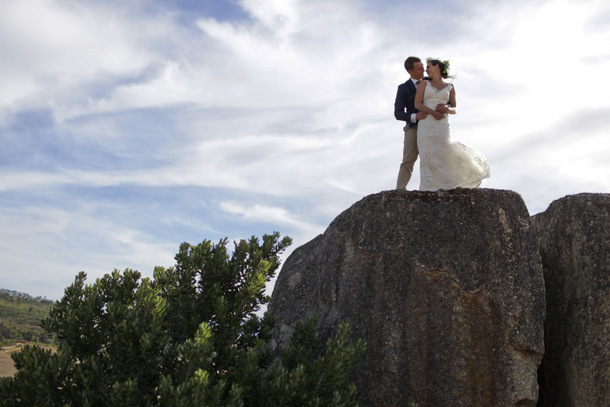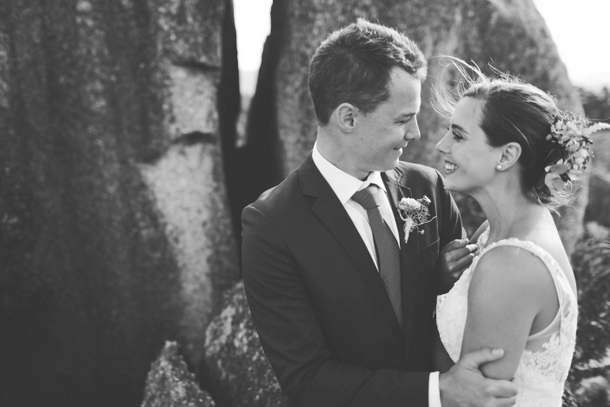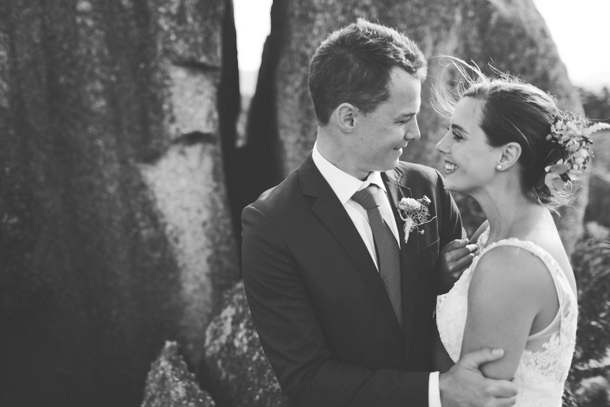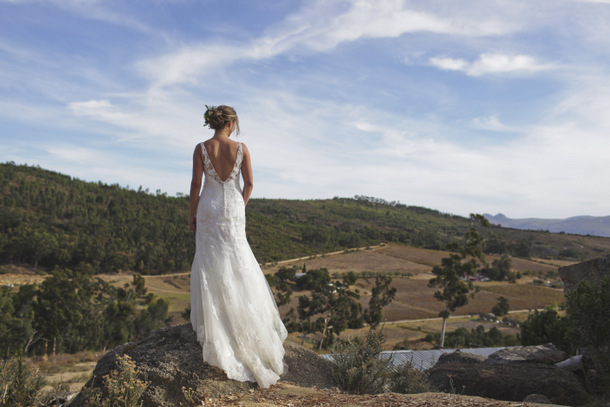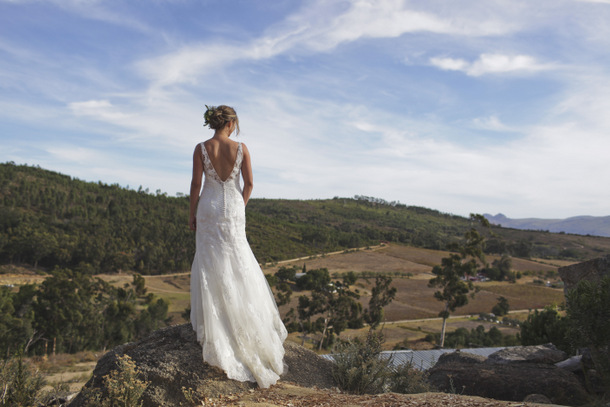 The Flowers
Our ceremony flowers were sourced and arranged by Leipzig in Stellenbosch. Lizette from Leipzig is a genius. She used mainly fynbos and herbs combined with soft white and blush roses for my bridesmaids' bouquets, and coffee colour roses for my bouquet and ceremony flowers. For the reception, Sorrento did all the arrangements and table installations. François from Sorrento is a visionary and we left it completely in his hands. He got it spot on and blew us away with the fresh, botanical and intricate settings!
The Dress
I wanted a 'simple gown that my husband could pick me up in'. I tried on a few terrible ones but when I put this dress on I knew it was the one. My mother and I bought it on the spot. It is a Maggie Sottero 'Sawyer' dress and I loved it. It fitted in with our farm wedding perfectly without taking away from a traditional bridal look.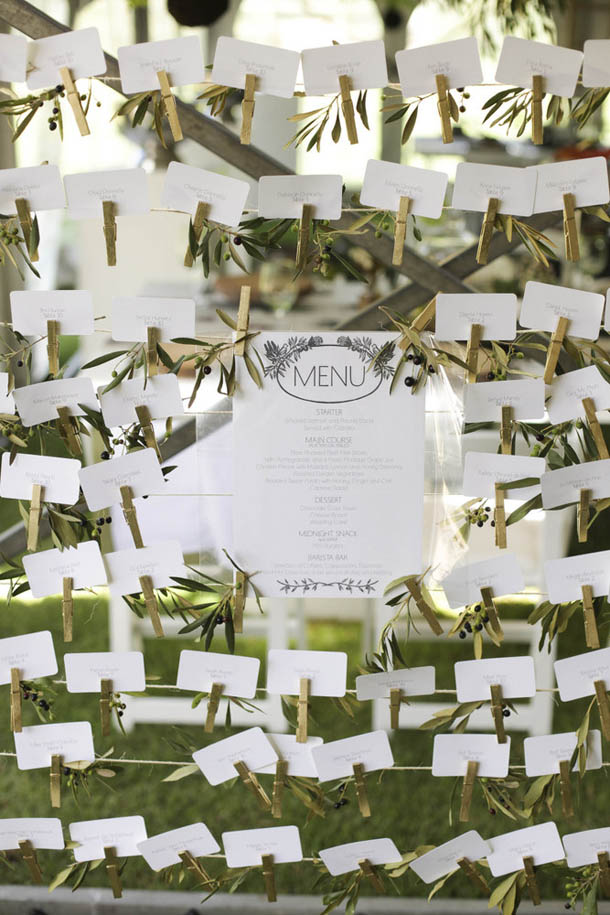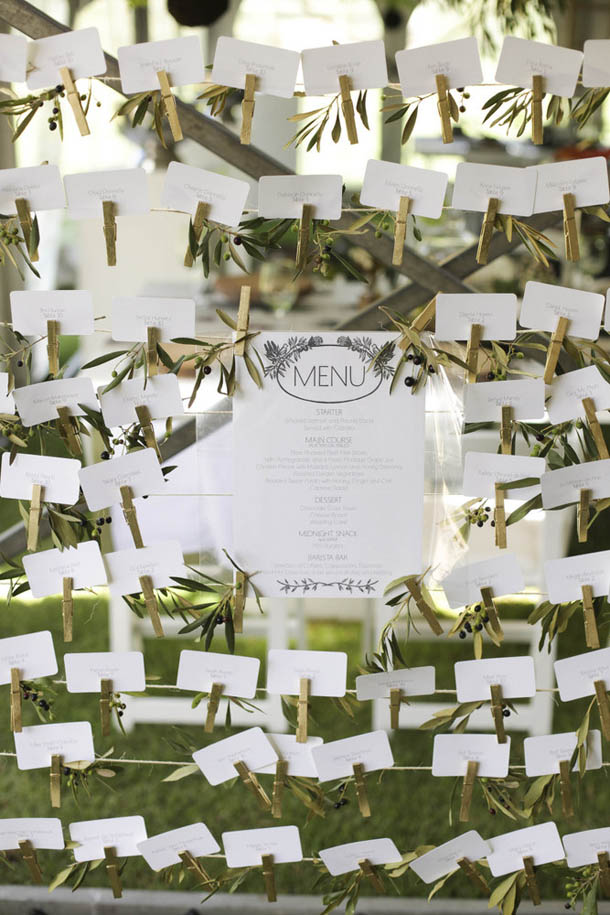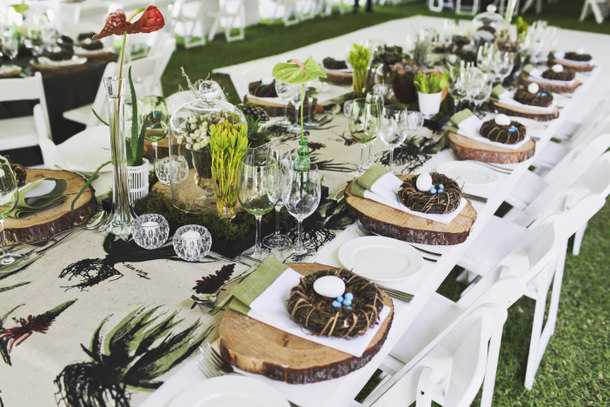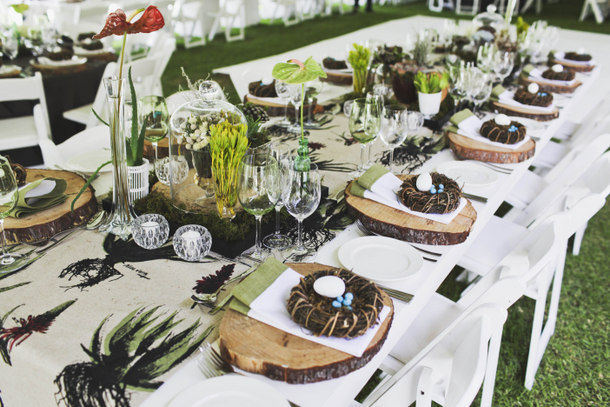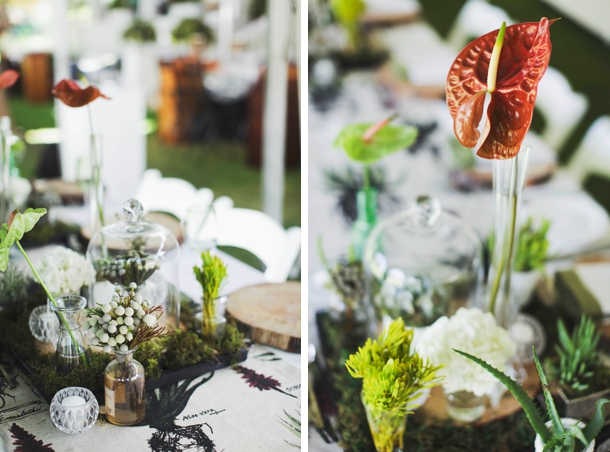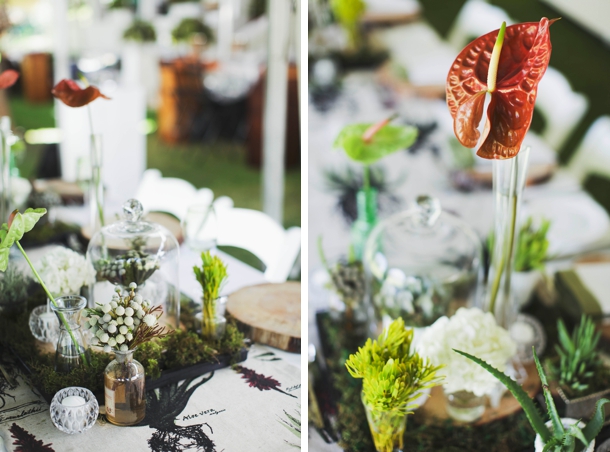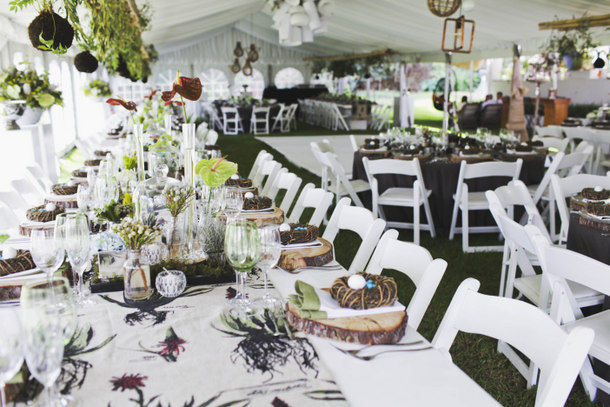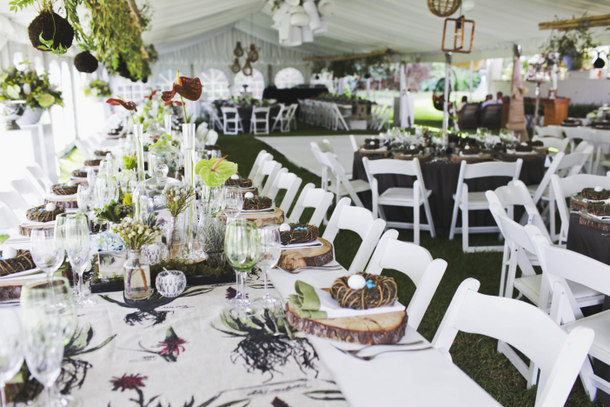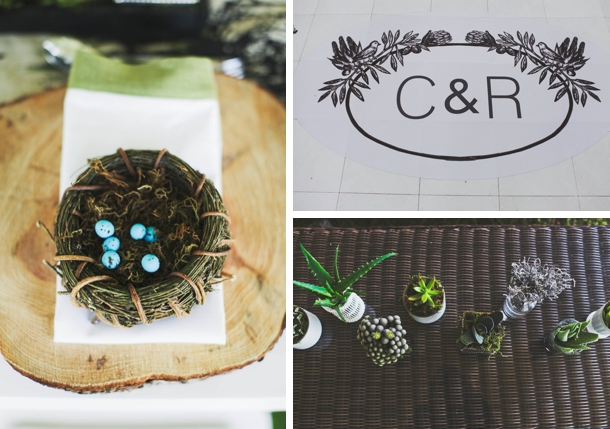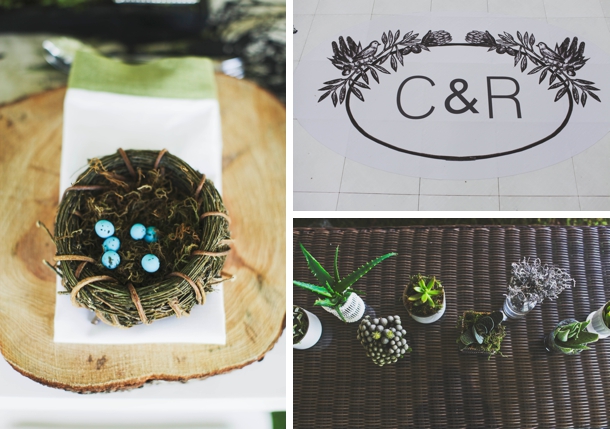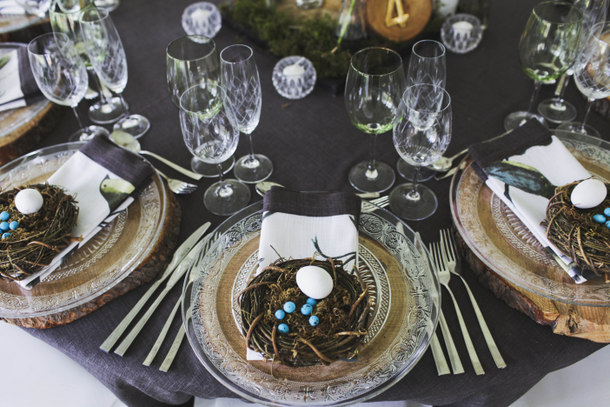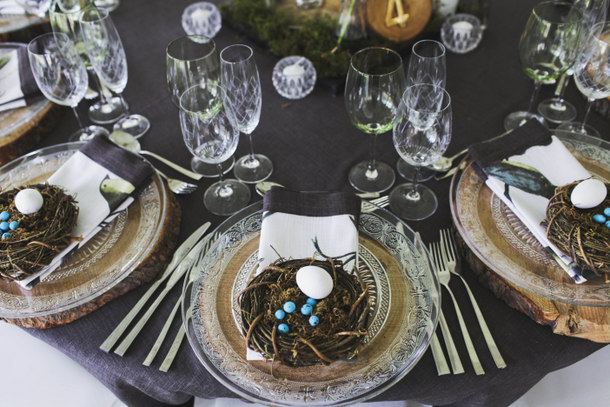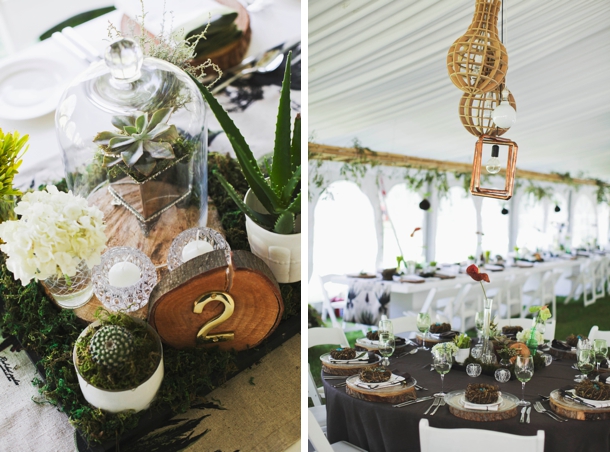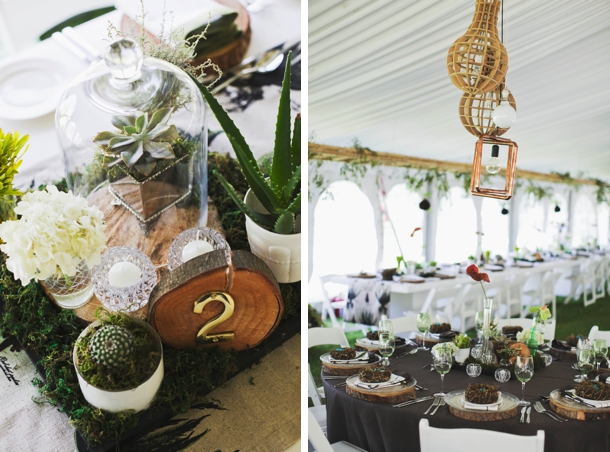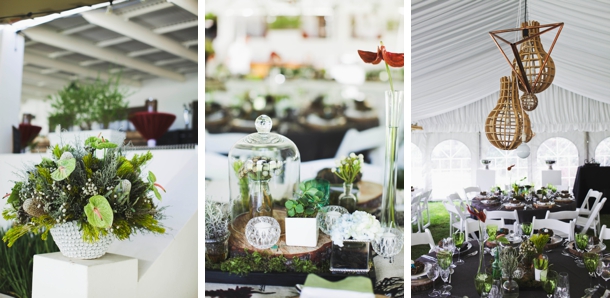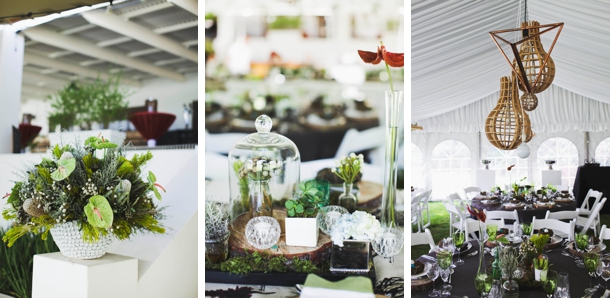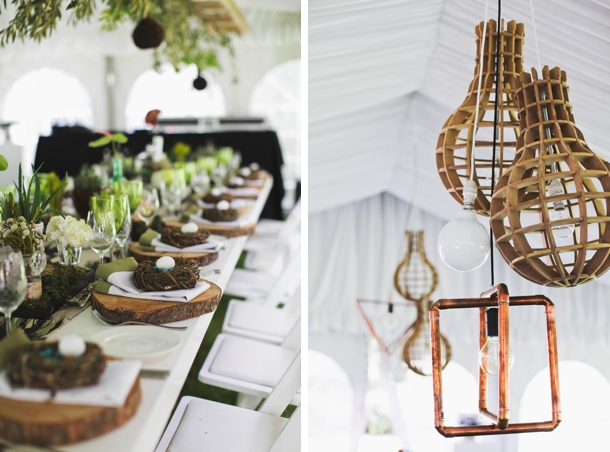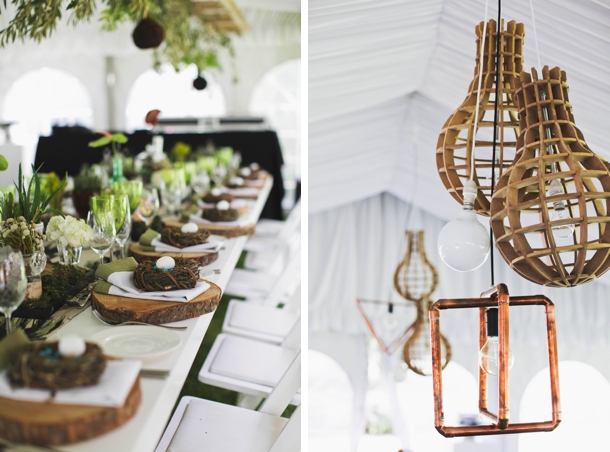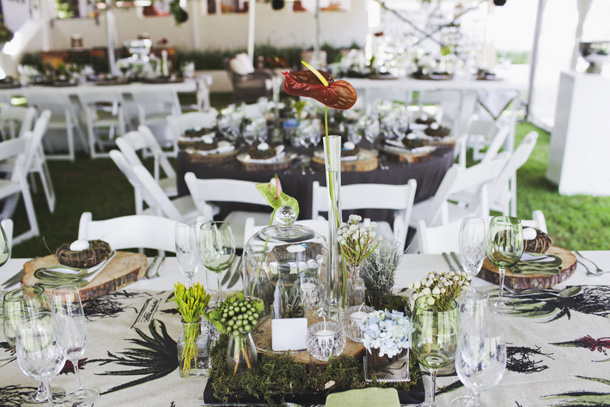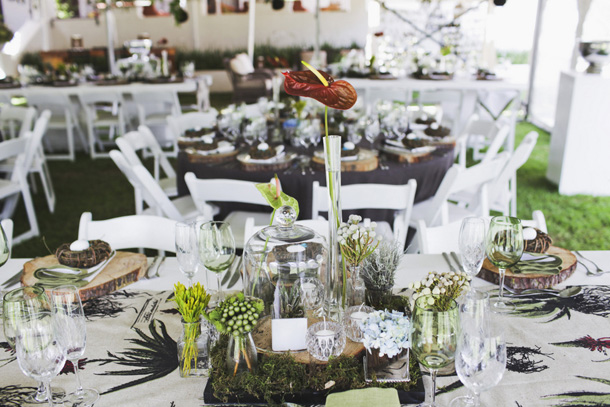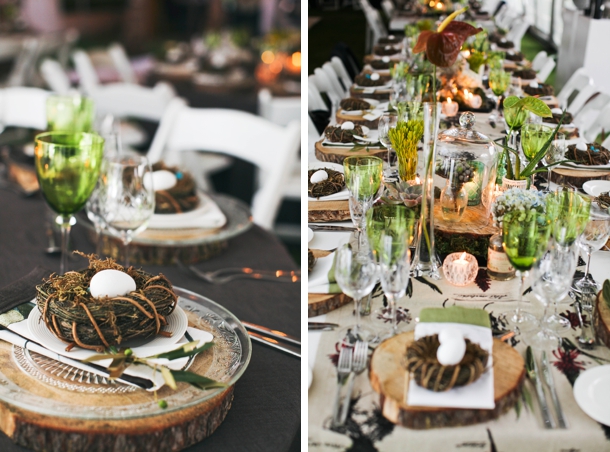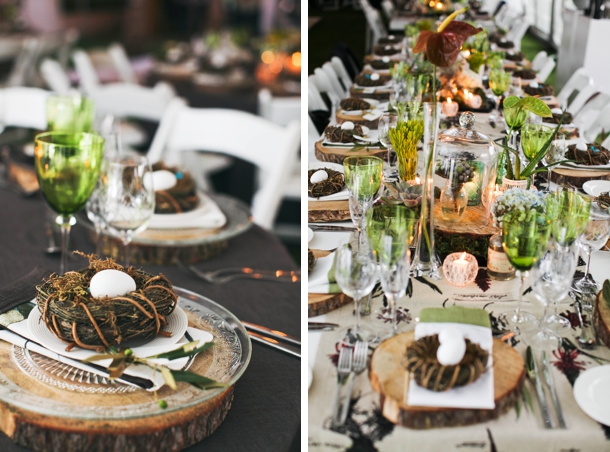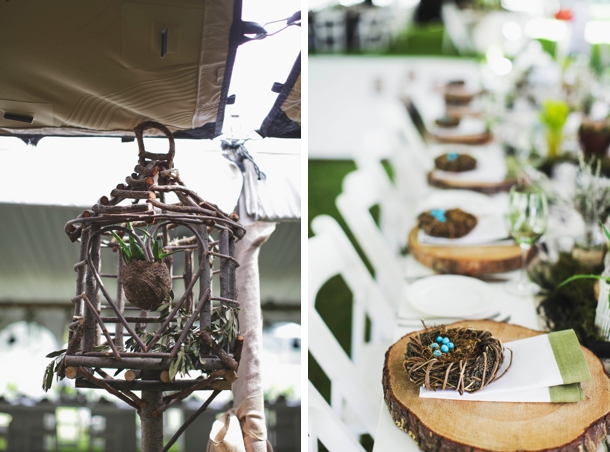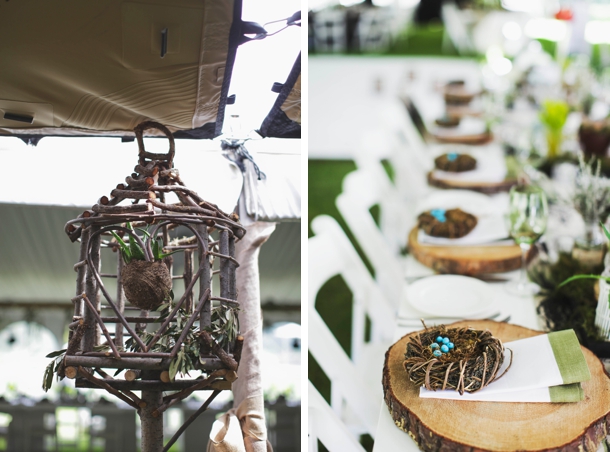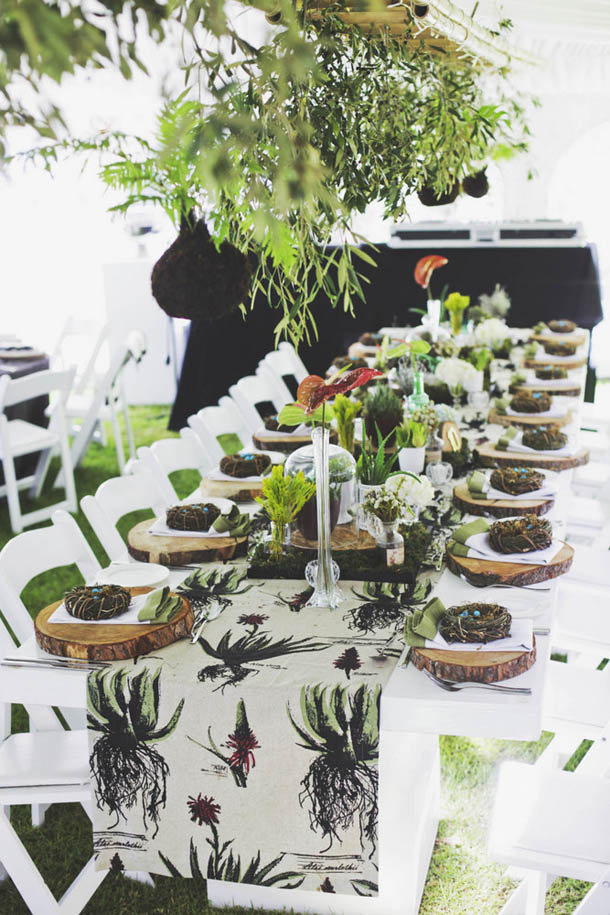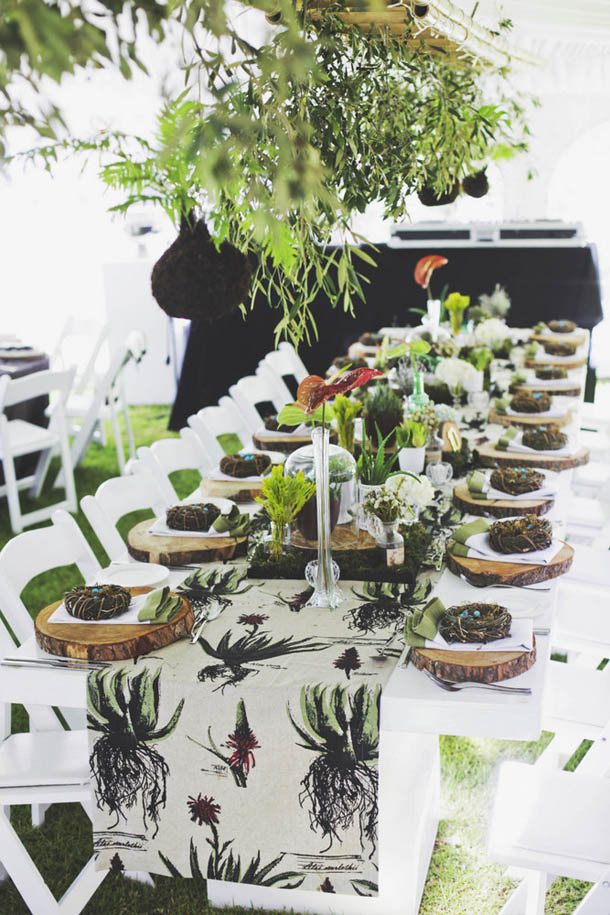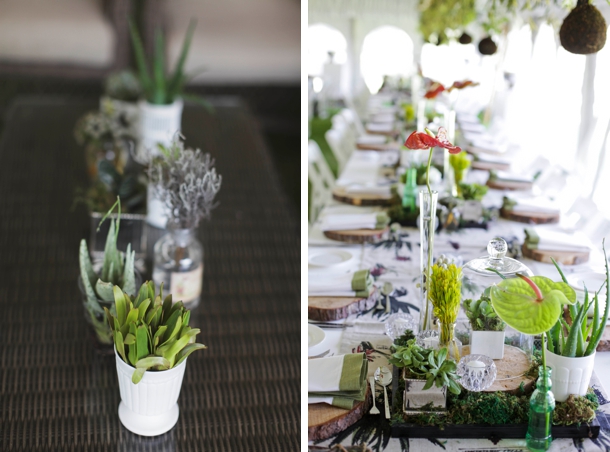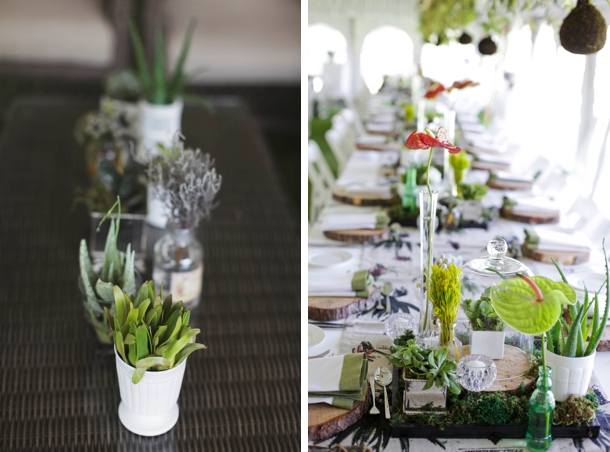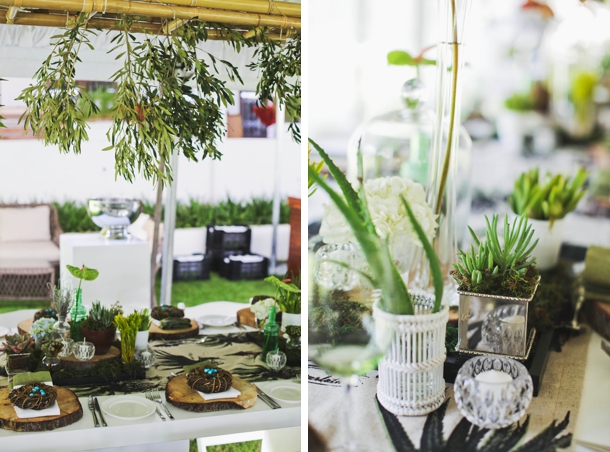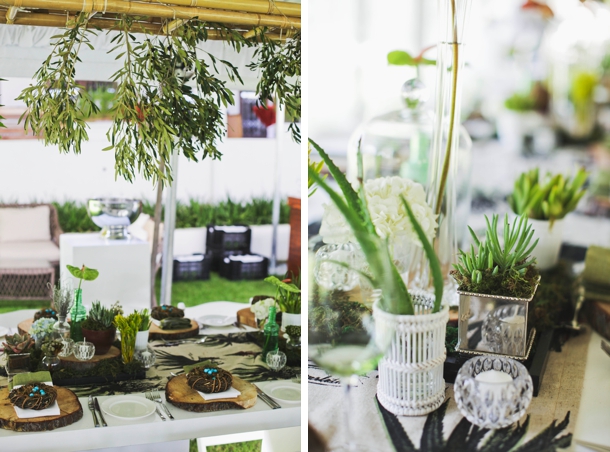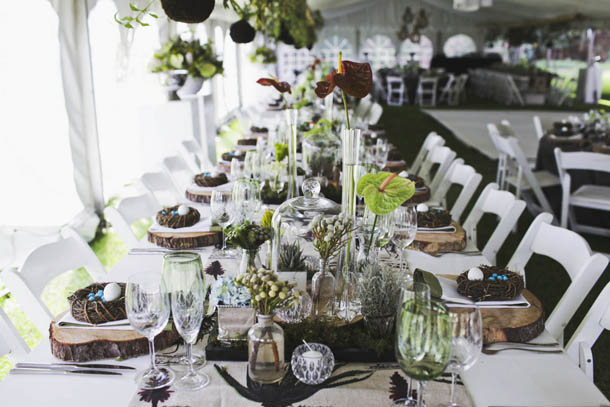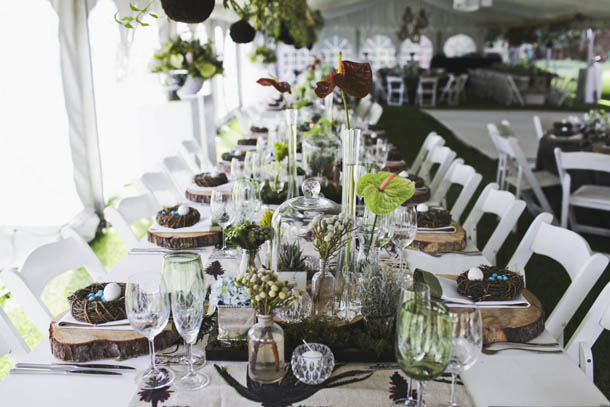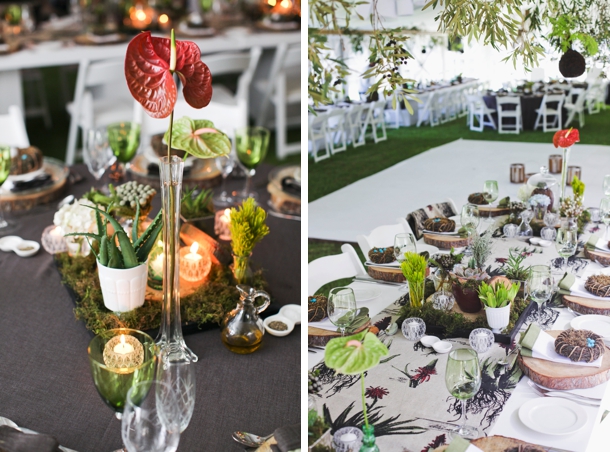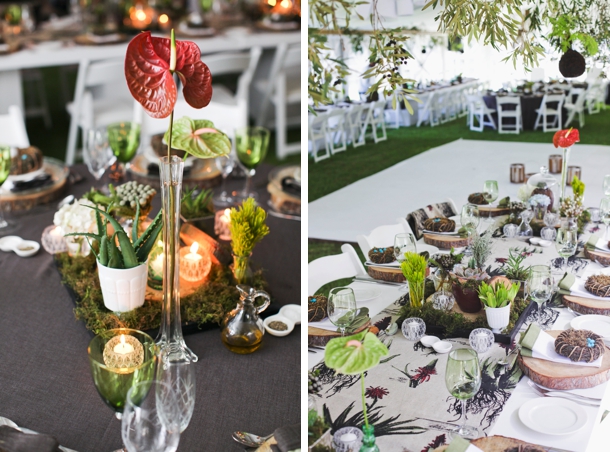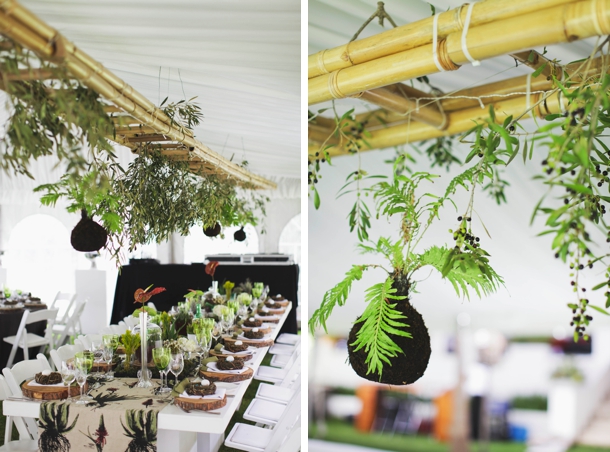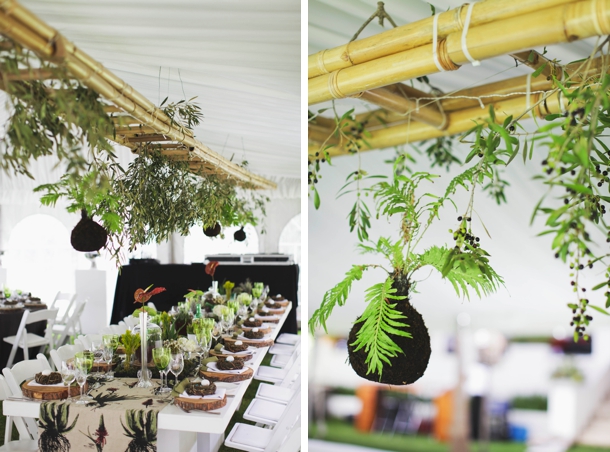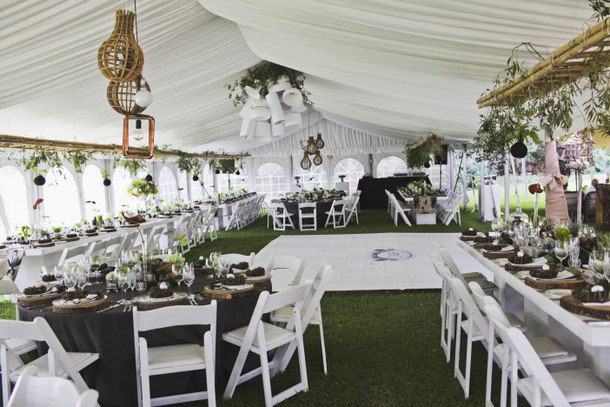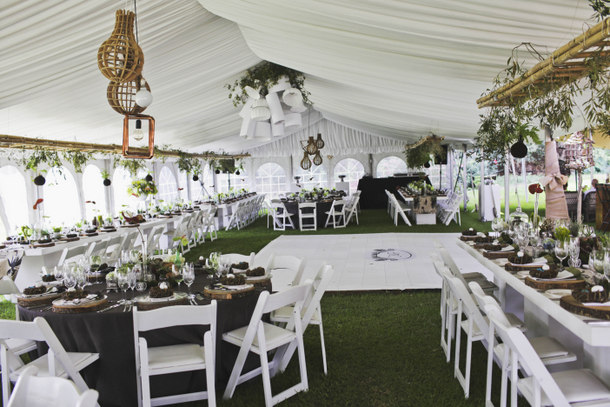 Memorable Moment
The day of our wedding was windy. At the exact moment when I stepped out of the car the wind picked up to gale force speeds. I walked down the aisle with my veil almost wrapped around my neck. The moment I saw my fiancé, there was nothing else in the world. No one else existed in that moment. At the end of the aisle I pulled off my veil, which was almost strangling me, and ran to my husband to be. The wind added a sense of excitement and everyone was on edge as a result of it. It wasn't until I heard the laughter from the congregation that I realised what I had done and had to back track to my parents so they could 'hand me over'. Every bride says it, but no matter how many times you dream about it or try imagine it, when you see your husband-to-be standing there staring at you like you are the most beautiful person he has ever seen your heart melts and nothing else matters.
Proudly South African Details
Everything we used at the wedding was local, and we loved that! Our caterers were a local Wellington company called Kings Catering. They were outstanding. Our wine and champagne was selected from Wellington farms, our beer was from Stellenbrau and our whiskey from Bains. We decorated the tent with olive branches, drank Bucchu infused water, and our confetti was Rosemary, Buchu and olive leaves, hand picked on the farm the day before. Local is Lekker!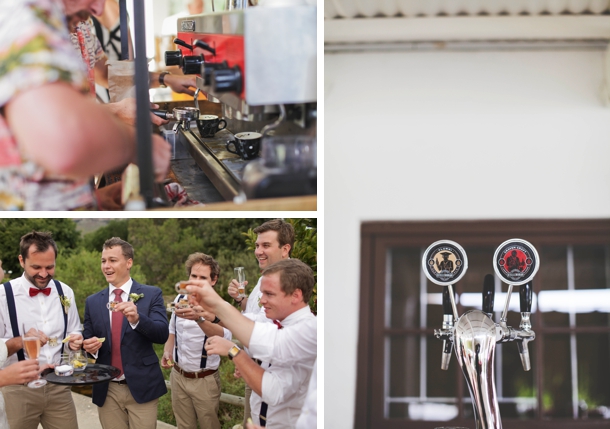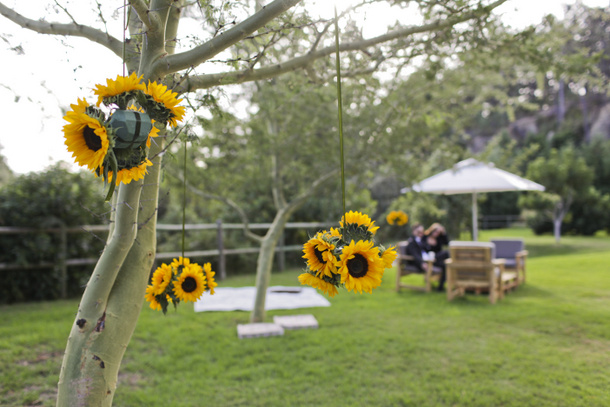 The Honeymoon
We decided to postpone our honeymoon to the end of the year for two reasons. We had friends and family travel from all over the world and we wanted to spend time with them. Secondly, we had to break down the wedding ourselves, and this took a week after the wedding. I was however spoilt to three nights at the end of it all in Paternoster, which was bliss. In December we are going on an adventure honeymoon: rafting in Uganda and then a week relaxing in Zanzibar.
Advice for Future Brides & Grooms
Unless you have a super involved and large family and friend contingent to help, stick to a venue that is already a wedding venue. It's a lot of hard work doing it all on your own. Also, things will go wrong. Prepare to laugh it off. In the end the mood of the couple sets the mood and atmosphere for the whole event; if you're having fun, everyone else will be too. Remember no one remembers the small stuff in the end. The day passes by so fast so try your best to step back for a moment and take it all in. Then just have fun.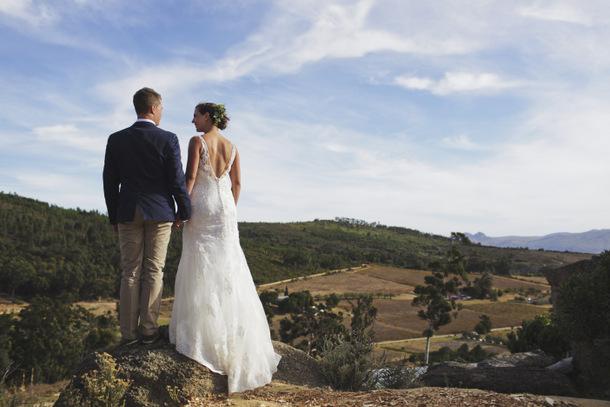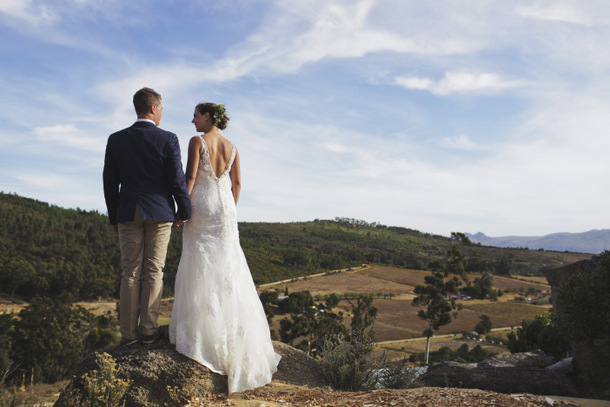 You can see more from this wedding on Justin Davis' blog.
SERVICE PROVIDERS
Venue: The Little Farm |  Catering: Kings Catering | Photography: Justin Davis Photography | Videography: Dutch Tulip Productions | Cake: Helen Rivett (cousin) | Flowers & décor: Leipzig; Sorrento; Something Different | Stationery: Blooming Wonderful | Bride's dress: Maggie Sottero at Eve's Bridalwear | Groom's attire: Country Road | Hiring: Banks R&L; Exclusive Hire; Red Hot Events; Urban Tonic | Entertainment: Acoustic Element and DJ Neil Benjamen | Barista: Gourmet Carts