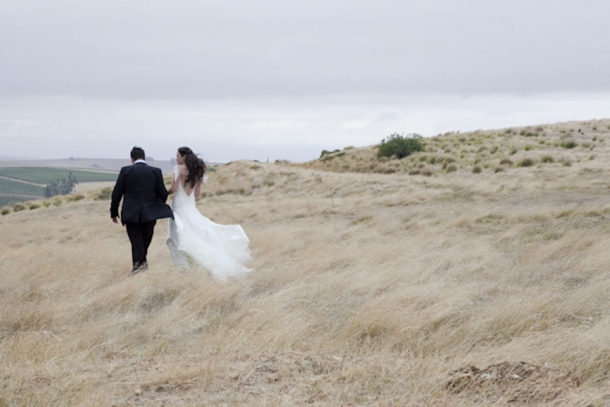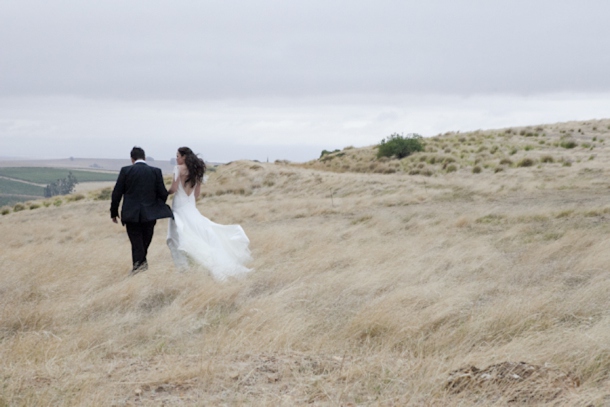 Zippididoodahzippidi-ay… You guys I am in such a good mood – the sun is out in Durbs and I am BEYOND excited for this weekend which I get to spend with some of my favourite people in the world. I am declaring Sunday my godsons' un-birthday (which I do once a year or so, by the power invested in me as a fairy godmother, obvs) and I can't wait to hang out with them on the beach and catch up with their parents. So that's why I'm a bit hyper, but also because YAY PUNCH THE AIR I have another beautiful wedding to share with you this fine Thursday. Danie and Henda had their big day at Café Felix, an awesome Cape venue that never fails to impress, and they dressed it in the prettiest of pastel florals, soft white fabrics and bunting, wreaths and garlands and ribbons, oh my. It looks like some kind of fairytale garden, with just a touch of boho. The weather wasn't perfect – in fact, these are some of the windiest photos – but oh my word, Anné Gray of Anné Photography used it to create the most stunning portraits, with Henda's soft dress and veil floating and billowing out behind her. They look like Cathy and Heathcliffe. (But, you know, not annoying.) This one is pure romance.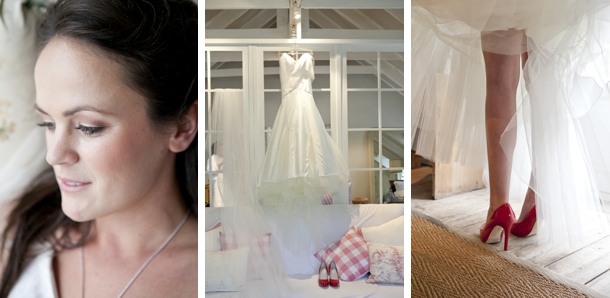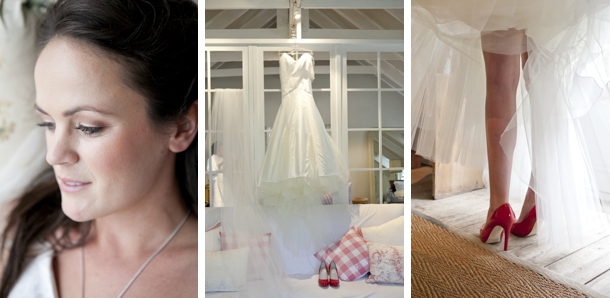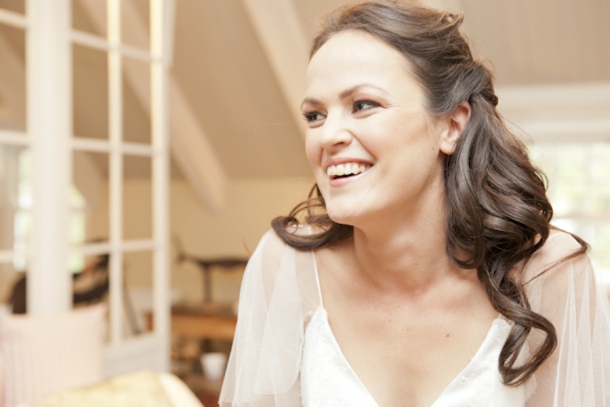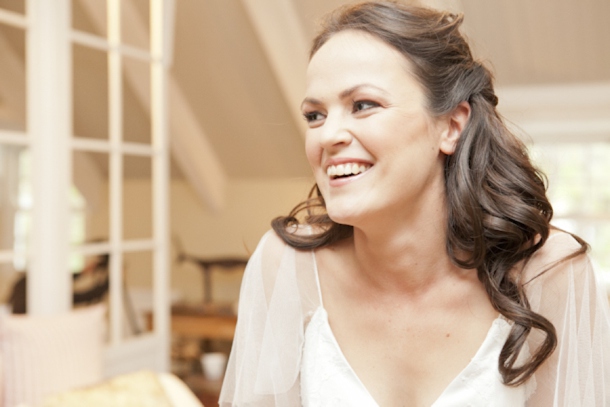 From the gorgeous Henda:
Danie and I met in 2009, just after I had moved to Cape Town. At the time, Danie was working in the same company as my sister and we saw each other a few times before we were actually introduced. I found him extremely strange and couldn't quite figure him out… We got together (sort-of by accident) on Valentine's Day and we've been together ever since. We've been living together for almost four years and have four French poodles.
We both have a level of flexibility in our professions (he is an entrepreneur and I am a freelance copywriter), so last year I decided to do a French language course in Paris for two months. Danie couldn't come with me, so after two very long months of endless Skype calls, he hopped on a plane to join me for three weeks' travelling across France (with a pit stop in Pretoria to ask my parents if he could ask me to marry him!). A day after he arrived we took the train to Nice. On our first night there, we had a lovely dinner and, as I was quite tired from the day's travelling, I fell asleep on the couch. Danie woke me up to go to bed and we started talking… he casually mentioned marriage and whether I still wanted to marry him and I casually responded that of course I did, so he asked whether I would like my ring. He searched around the room for the key to his backpack for a good ten minutes (or what felt like an hour) and then finally gave it to me. I couldn't sleep after that and I also couldn't phone anyone (it was 2 AM), so we just stayed up talking for most of the night. Apparently he had planned on keeping the ring until we got back to Paris two weeks later, but he just couldn't wait. The rest of the holiday was the best ever!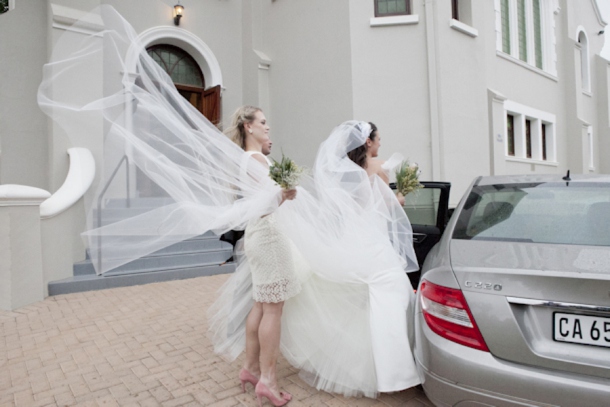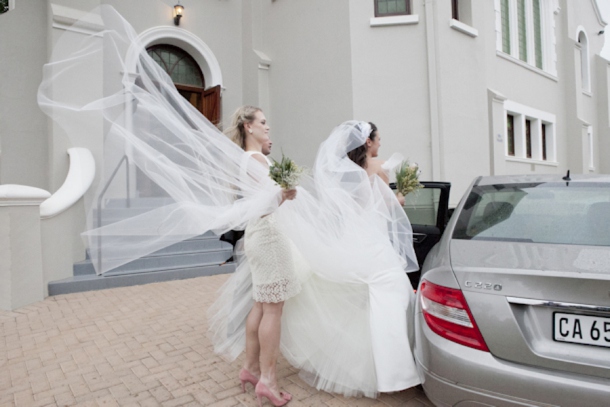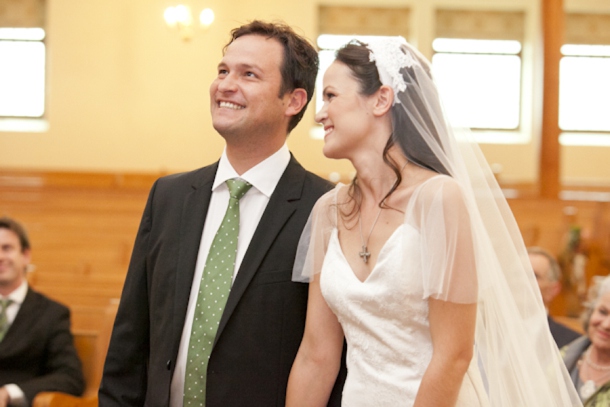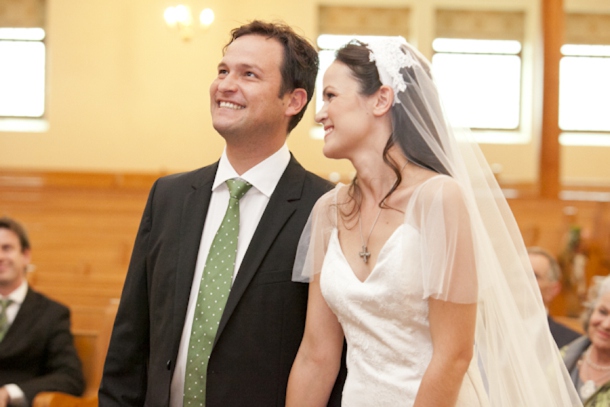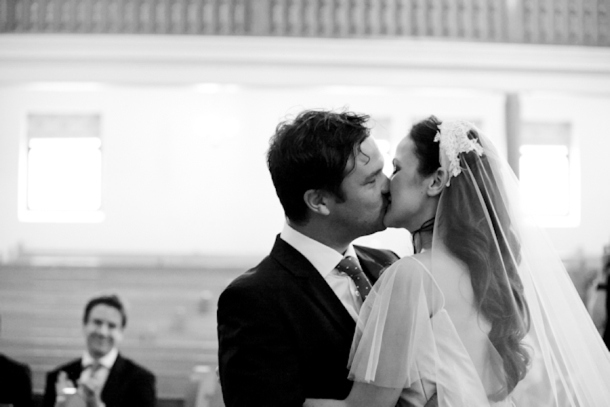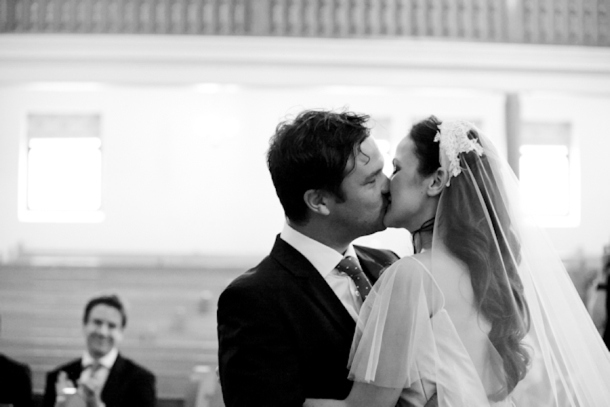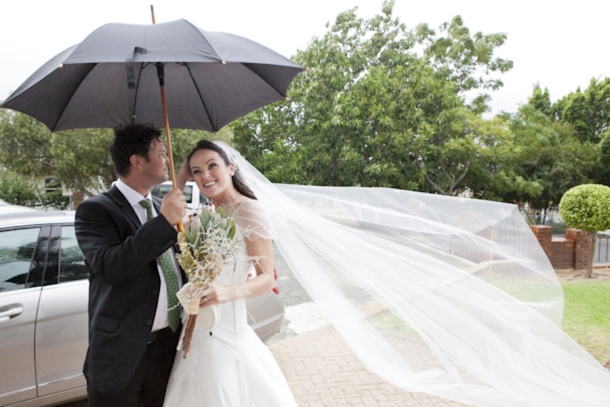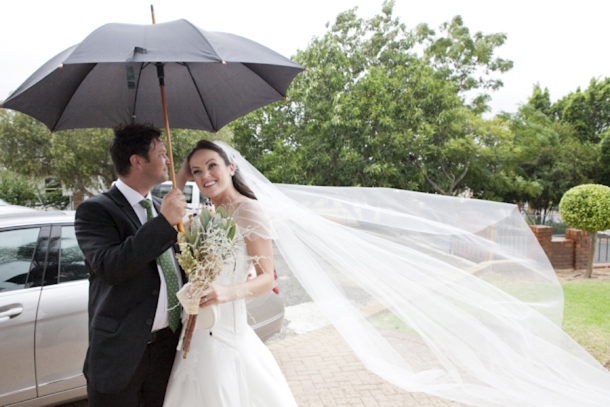 We wanted to do a very laid-back, casual French country theme, with understated and soft colours. The venue sort of happened by accident. We had recently bought an almond orchard in Riebeek West and were planning on having it there, but we soon realized what a mission it would be to get the place ready and hire all the necessary equipment. One day we were having lunch at Café Felix and thought it would be perfect, so we booked it.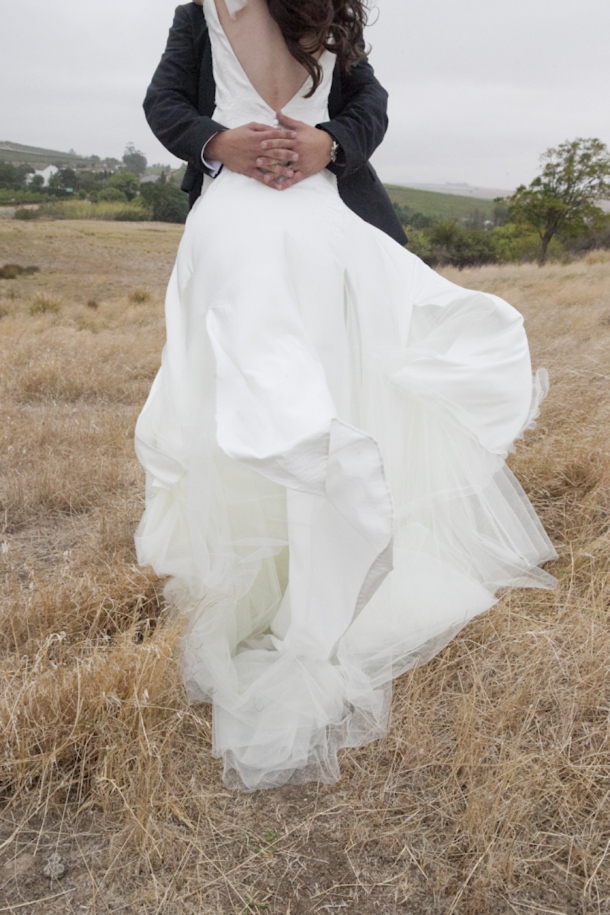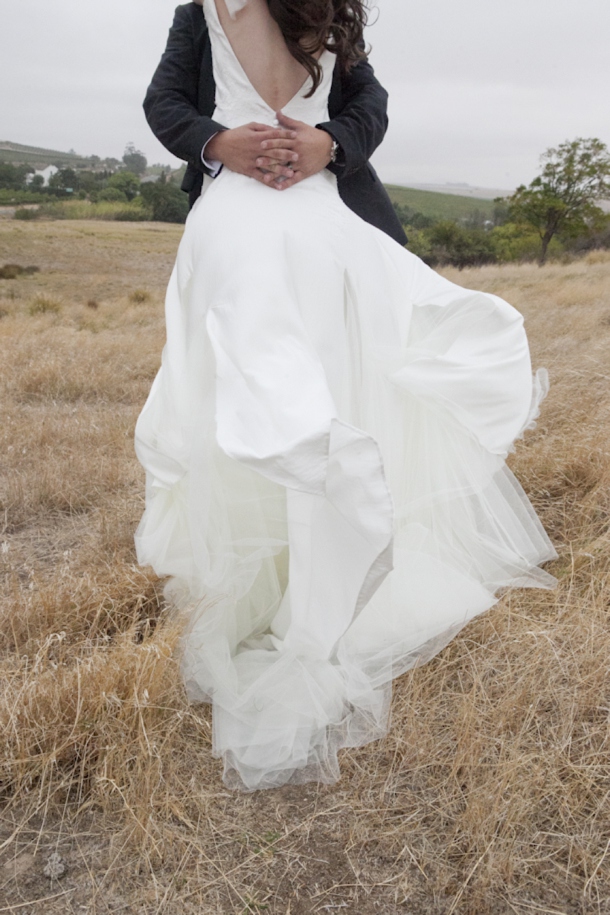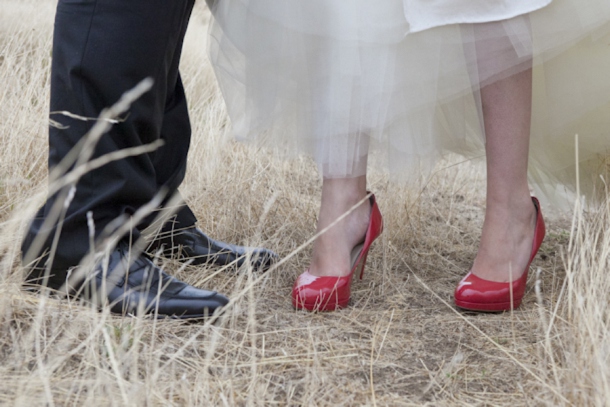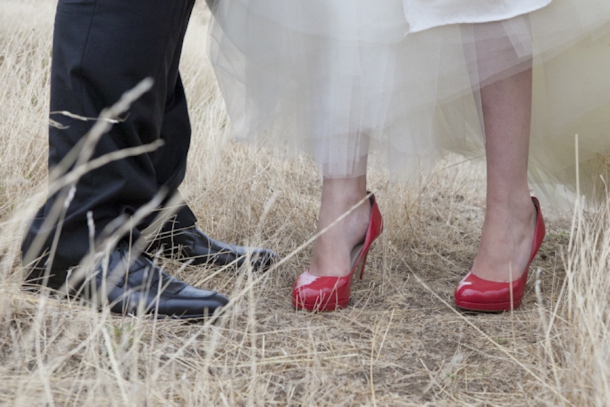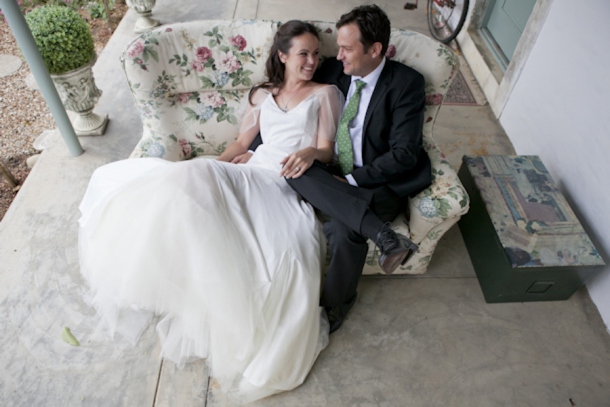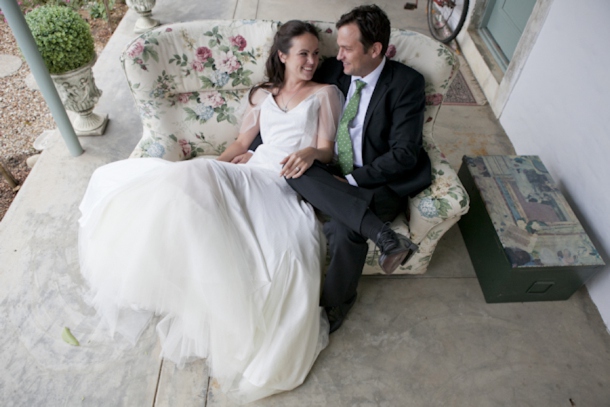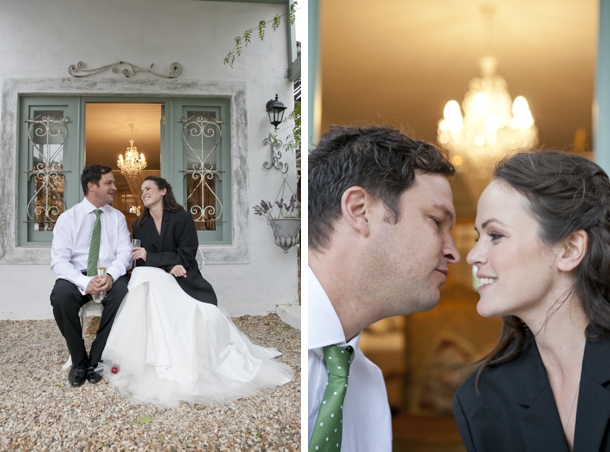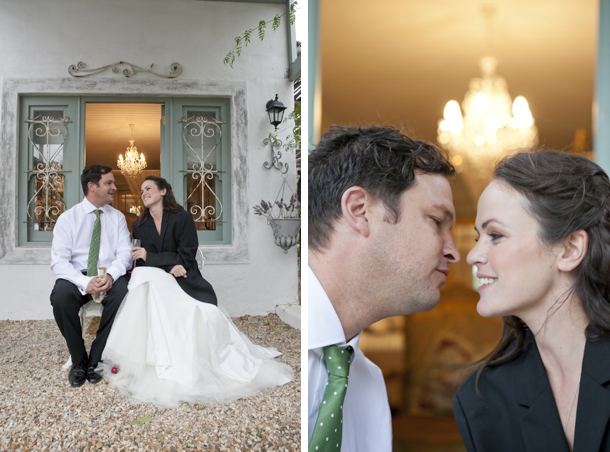 Having just 60 guests meant we really got to spend time and have fun with everyone at the wedding. We tried to keep things as casual as possible and just had fun. My good friend Wallace was responsible for the bouquets for my two bridesmaids and I, and he also made me a beautiful wire wreath to wear after the ceremony.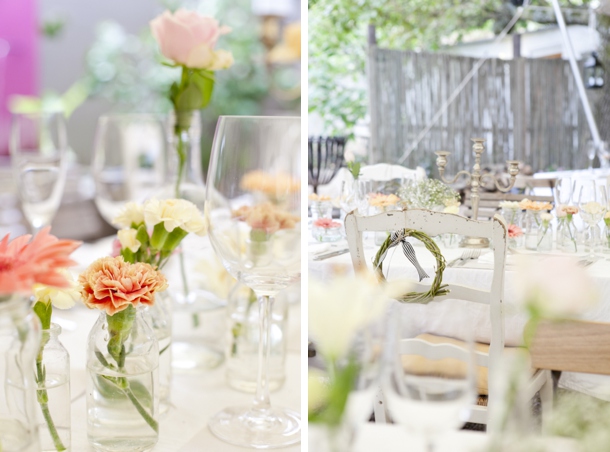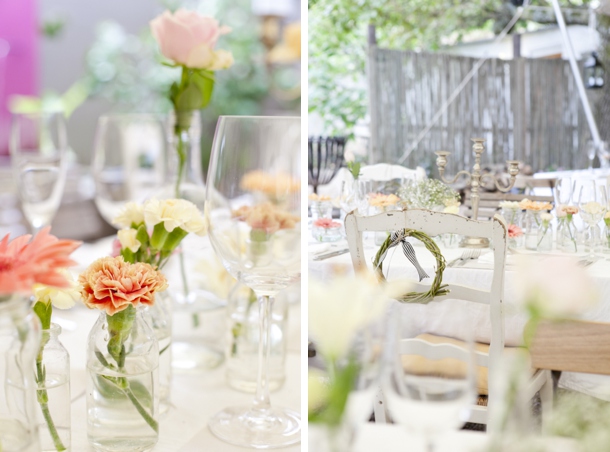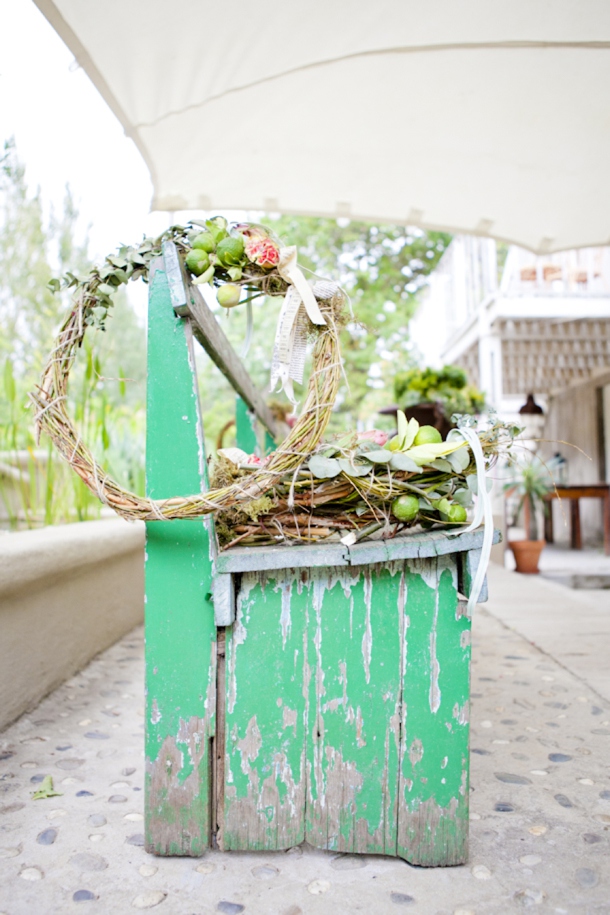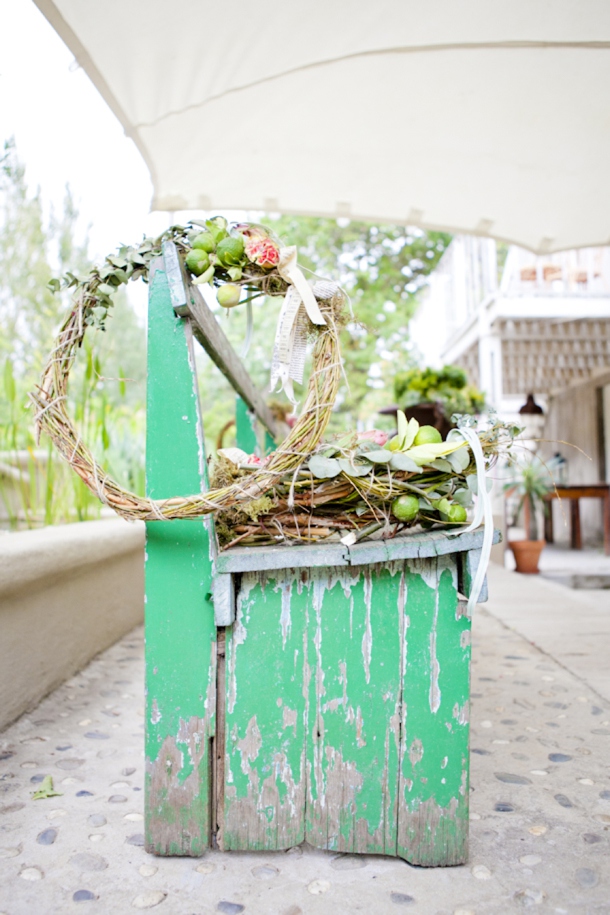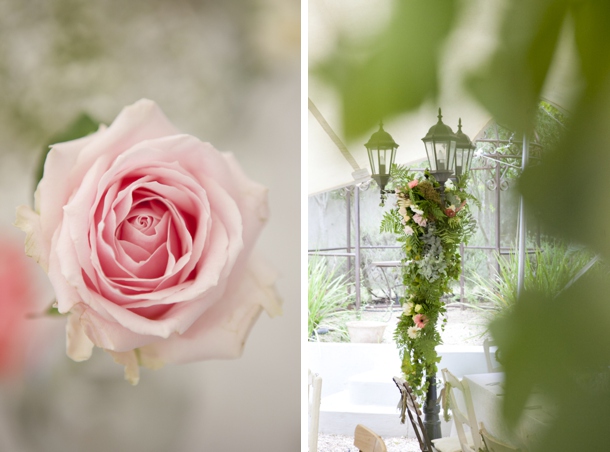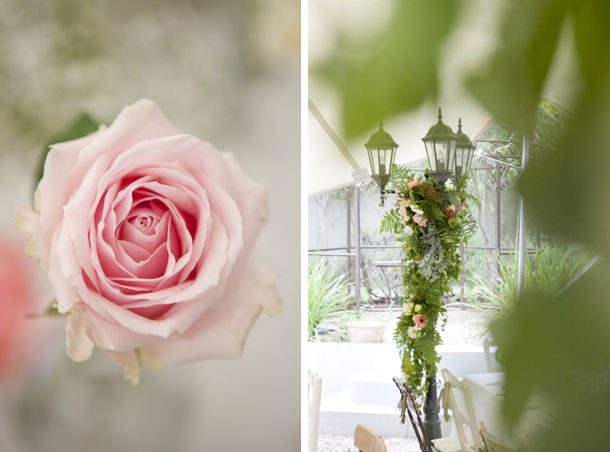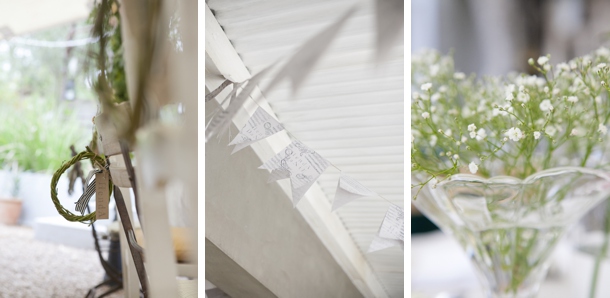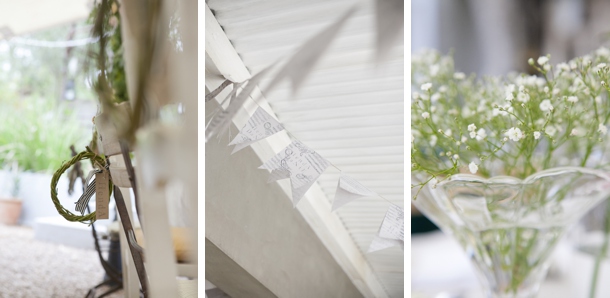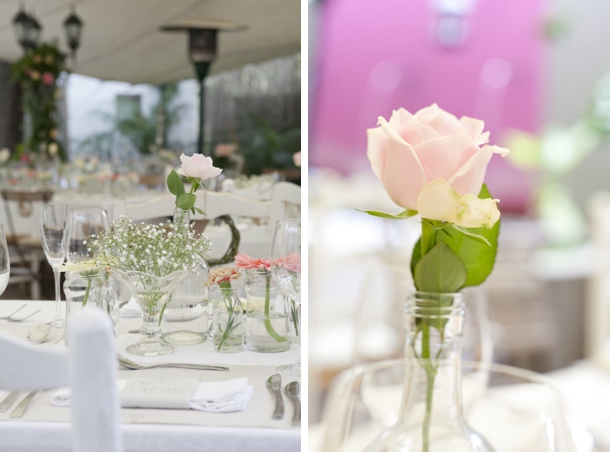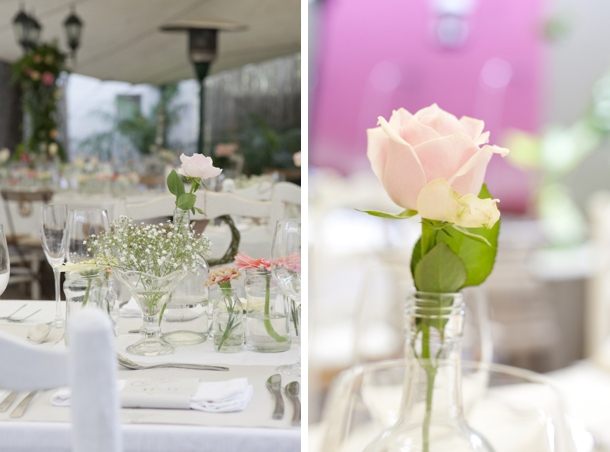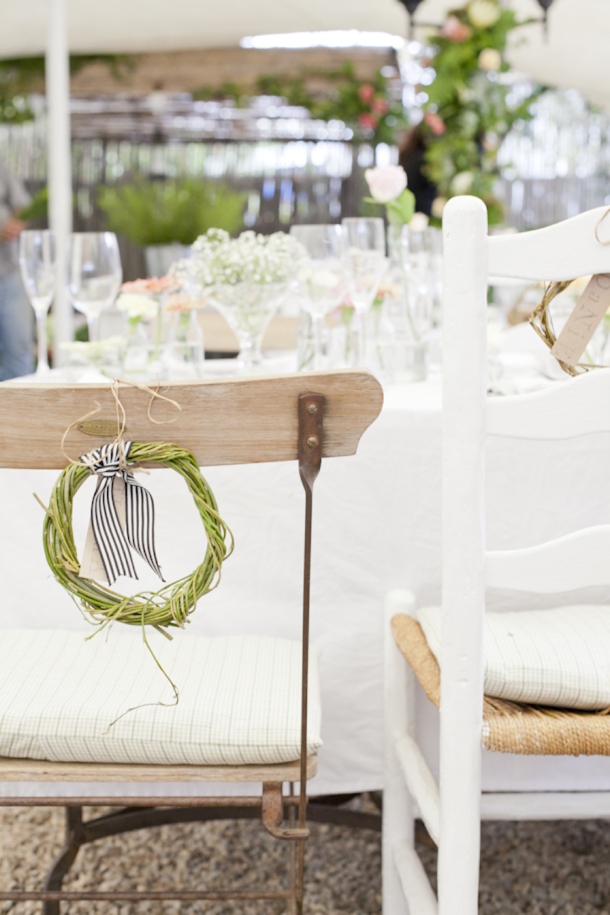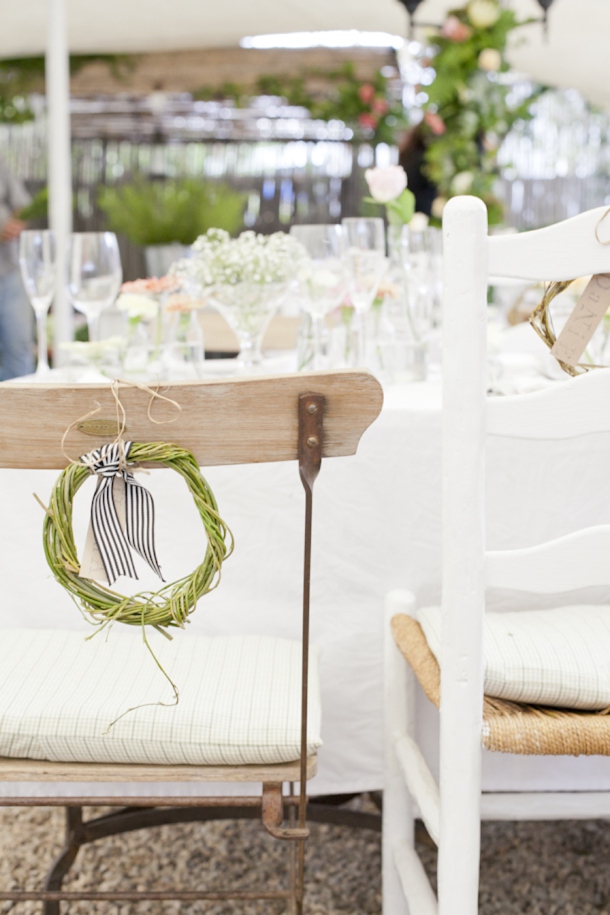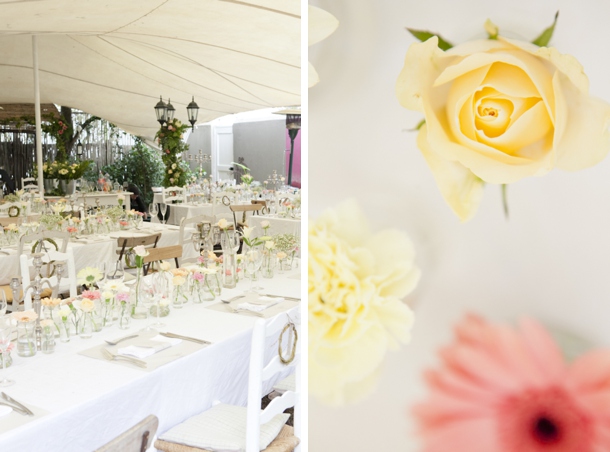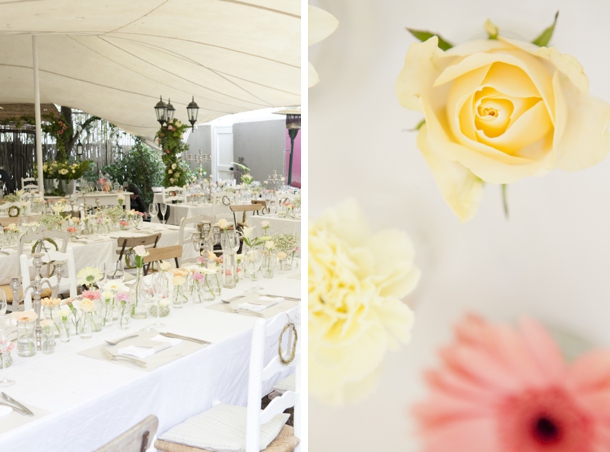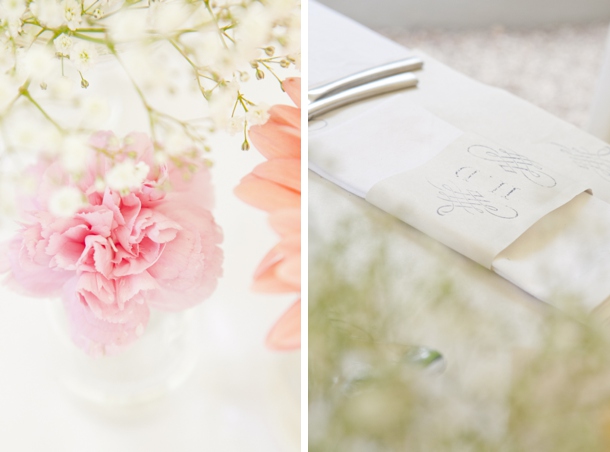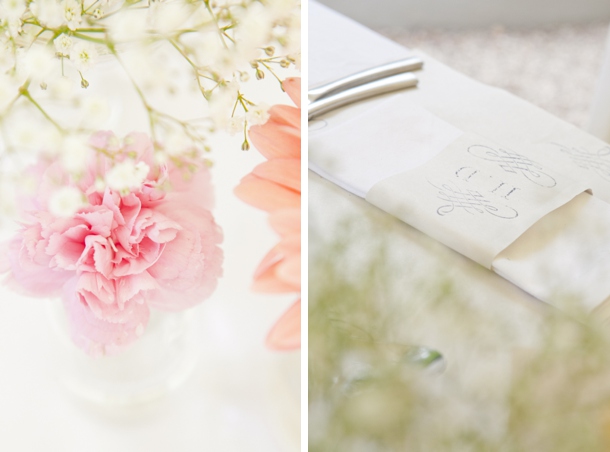 The weather (believe it or not) was one of my favourite parts of the day! But besides that, it would have to be my husband and having our families and very good friends together. For me it was also extra special having my granny there, who turned 90 the week before and flew down from Pretoria especially for the wedding.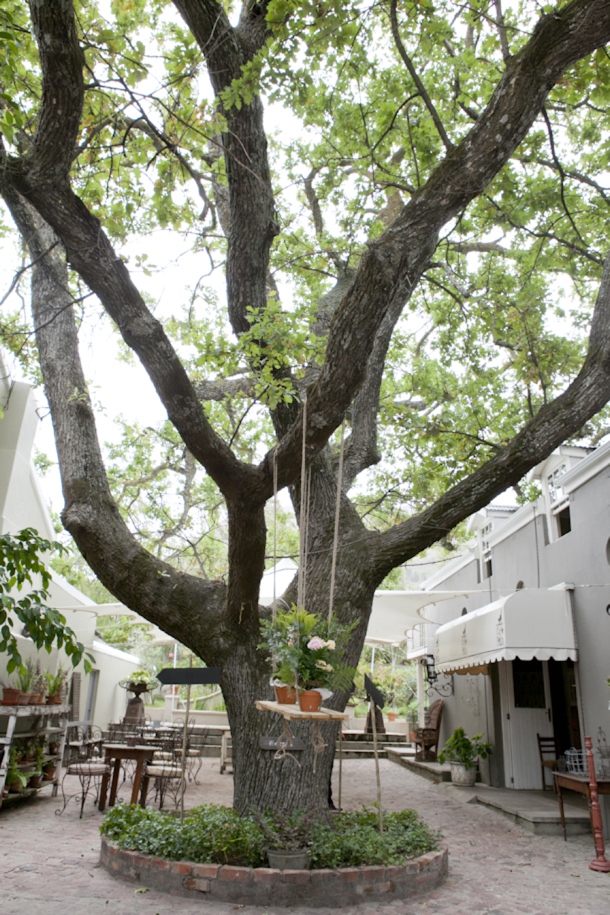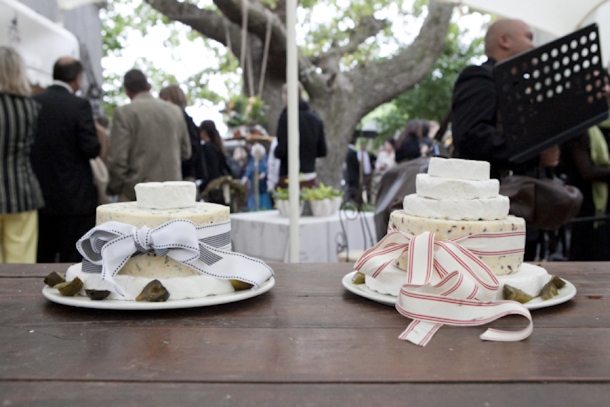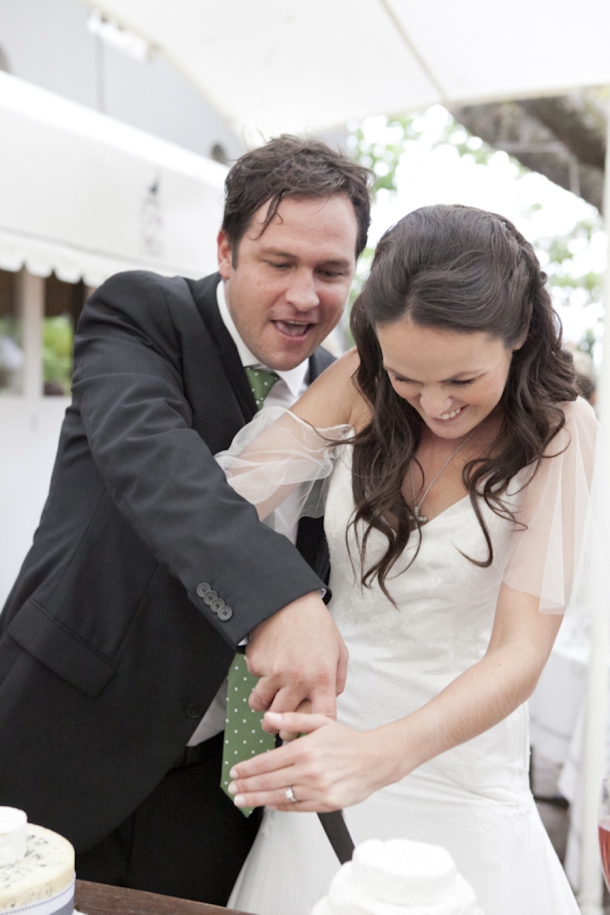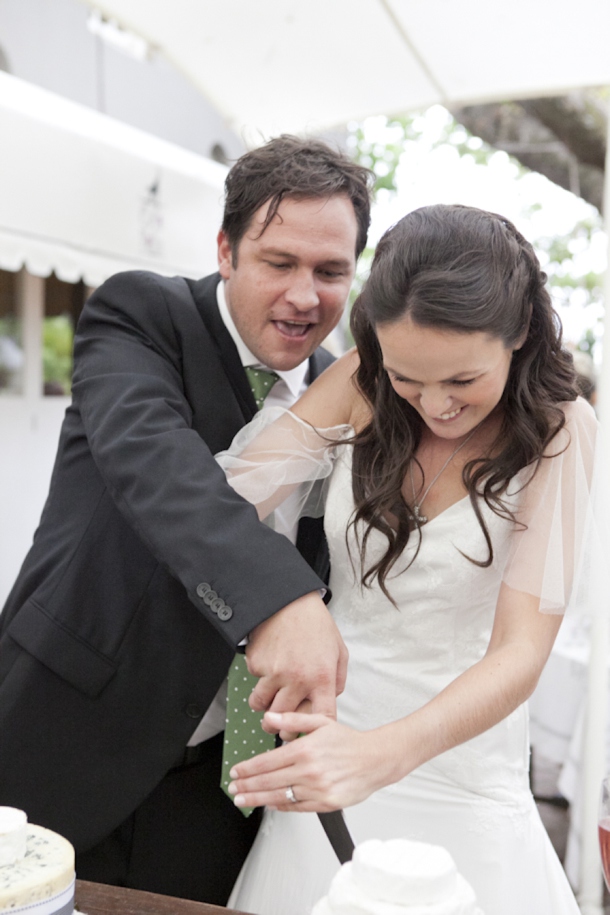 My advice to future brides is to start early. I only started the wedding planning in January (and we got married on the 1st of April), so a lot of it was very rushed. Google, compare prices and ask around! I looked at so many wedding blogs that it actually started to become a bit overwhelming (the ideas and options become endless), so I decided to just go with my gut and do what I thought was right.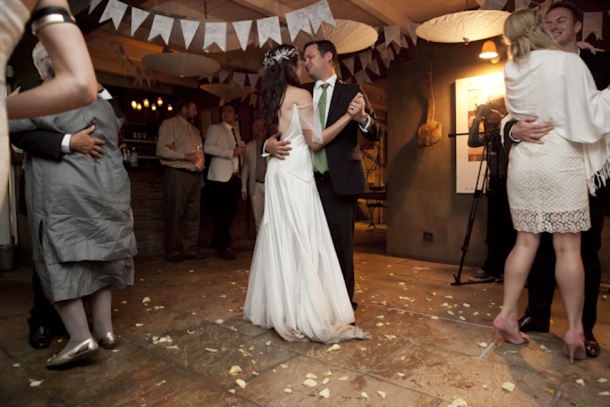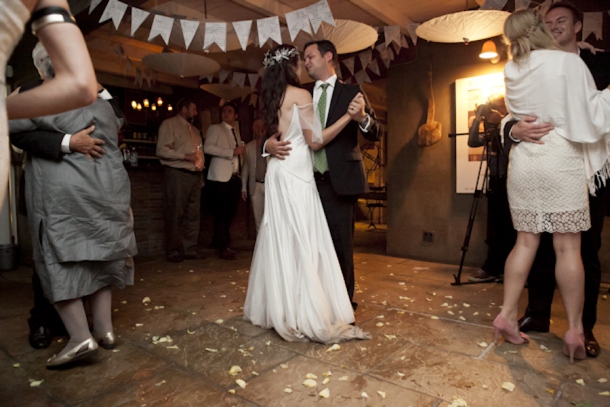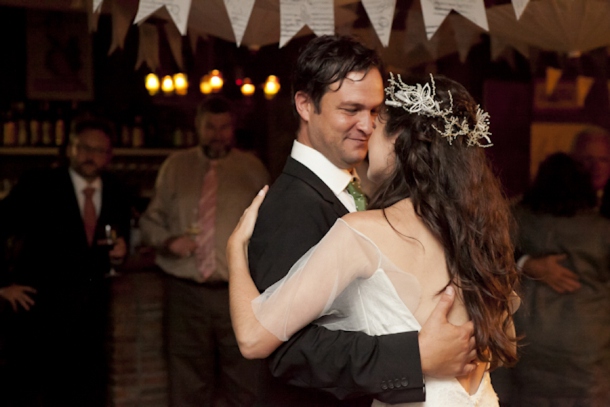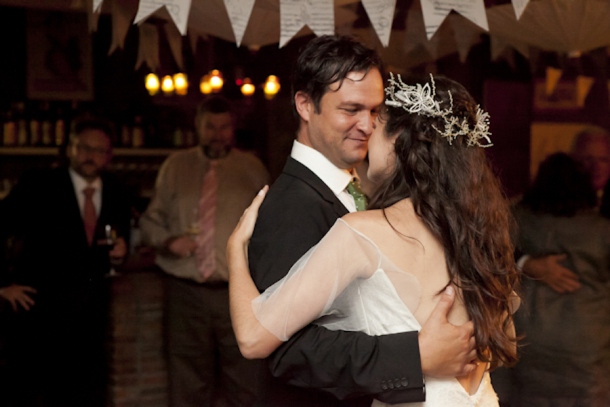 Thank you so much, Henda and Danie – wishing you many happy years together! Another big thanks must go to Anné – do head over to her blog to see even more from this very lovely wedding.
SERVICE PROVIDERS
Venue & catering: Café Felix | Photography: Anné Photography | Flowers & decor: Moerby Kultuur | Stationery: Susan Brand | Bride's dress: Klûk CGDT | Bridesmaids' dresses: Poetry | Hair & makeup: Marli Basson | Entertainment: Play String Ensemble