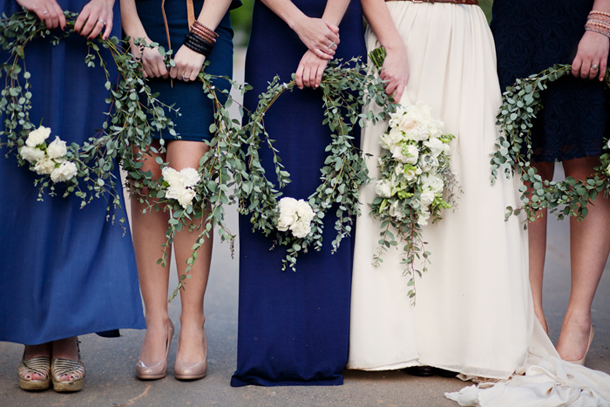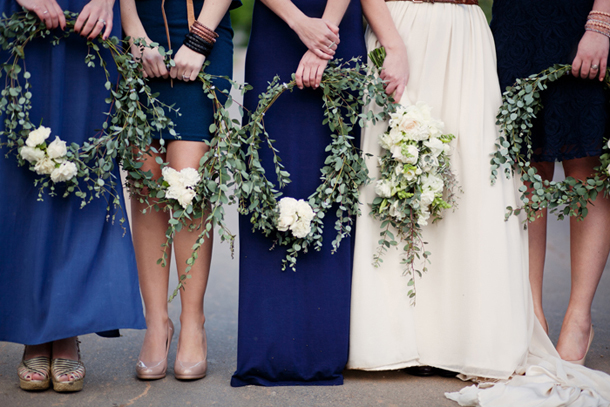 Do I ever have a treat for you all  today. This is the kind of wedding that makes my little heart leap for joy – it's beautiful, it's original and it has tons of personality. It might just be my favourite winter wedding yet. Bride Liezel (who totally reminds me of the gorgeous Hayden Panettiere, no?) is a lover of everything French, and together with her sister (who is one of the ladies behind Dear Idea flowers, decor and styling), she combined this provincial country flare with a warm winter palette that included copper and antique gold, together with white, green, tiny pops of yellow and cool navy for the bridesmaids. I am crazy in love with the aloes on the tables, the wreaths carried by the girls, and Liezel's dress and gold fern hair embellishment. Everywhere you look there's something else to love, and especially with the incredible Moira West's atmospheric photos. Man, I love my job.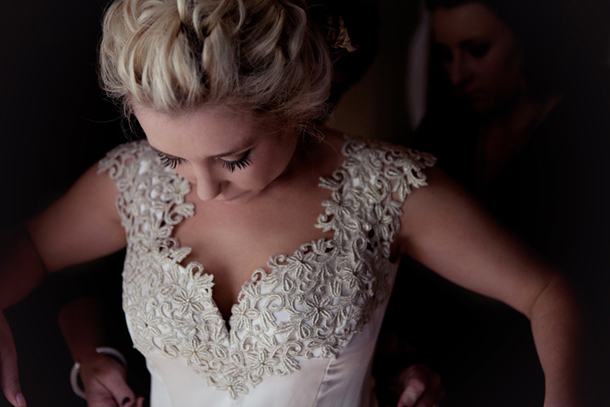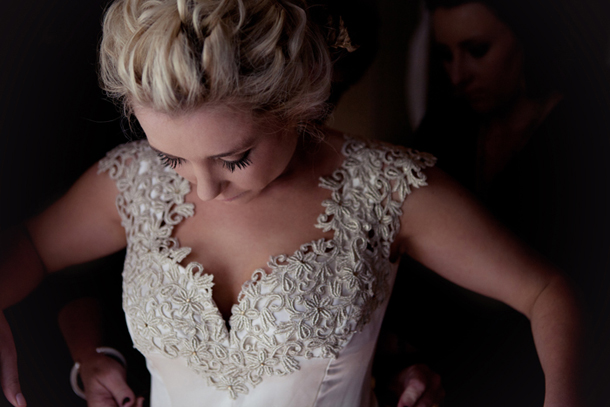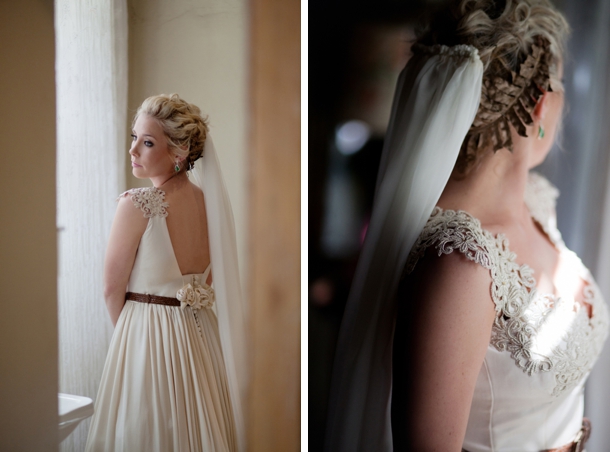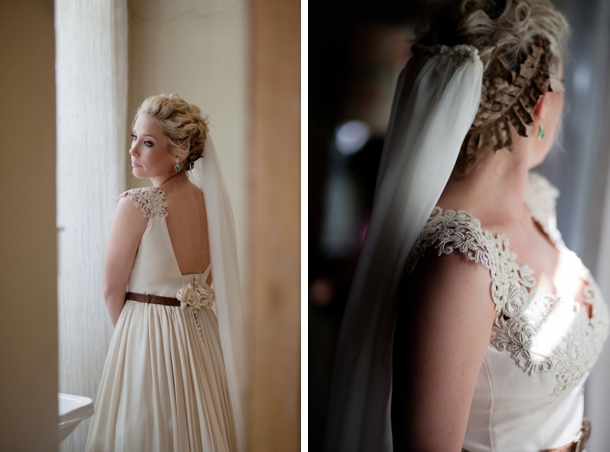 Love Story
We met in first year. My husband is an excellent piano player and he played piano for my ex-boyfriend on his album. A couple of years later, when I was single, I was invited to a party with all of them. That night we spoke for ages and for some or other reason I just knew a had to be with this guy! He is a wonderful person – great listener, very outspoken and made me laugh. The next weekend, we all went away to a friend's house at Breederiver and the feelings just became stronger, but nothing happened. The following weekend we went to the house for another weekend away. We knew we were fond of each other, and so we had a long conversation about how we felt and decided we had to be together.
The Proposal
His parents have a house in Stilbaai, where we went – he was a bit edgy on the drive but I didn't think anything of it, especially since his parents were in Greece at the time and I thought he would never propose if his parents were away, since they are a very close family. While I made a fire and poured us a drink, he secretly went to the car and put on our favourite song. We have this thing where we always drink a small Jagermeister when something good happens in our lives, so when he had the song on, he placed the two mini bottles in front of me and said the first was for him starting his own business, and the second was for him wanting me to spend the rest of my life with him. He went down on one knee and asked me to marry him – I didn't even see the ring for a while as I just kept hugging him!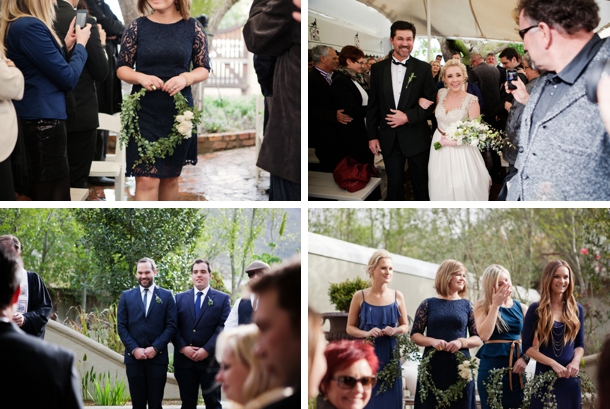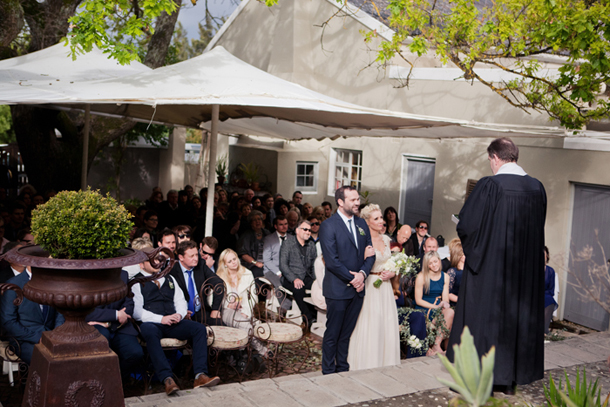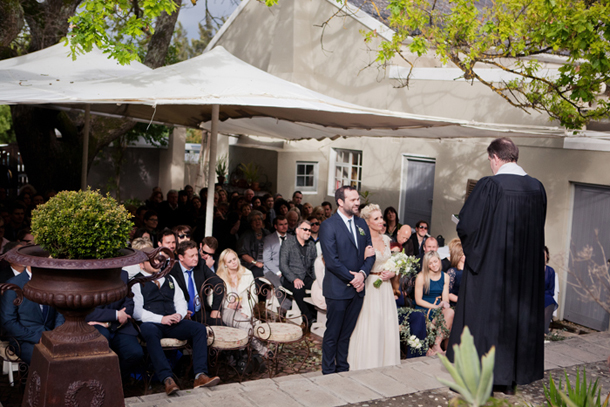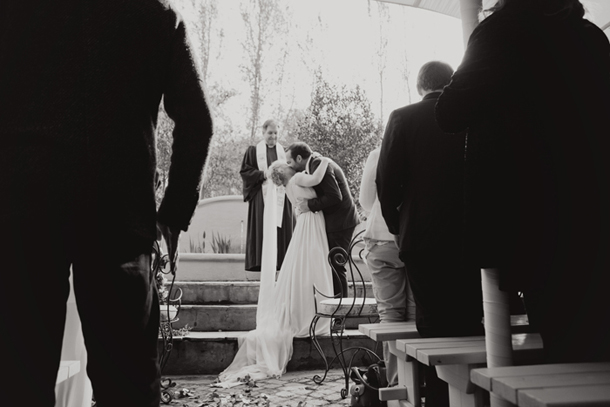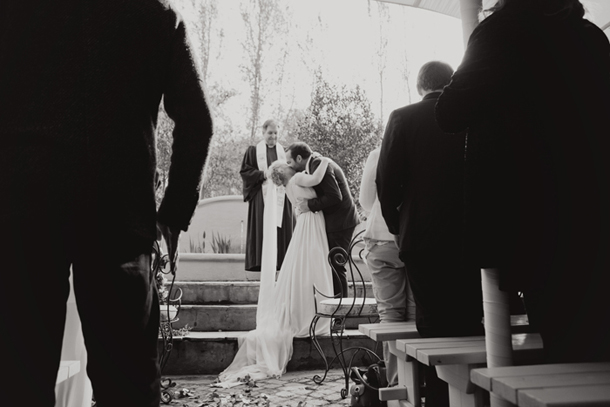 The Wedding in 3 Words
Ice-cold, fun and full of love!
Wedding Style
We're not a big on colours and wanted it as neutral as possible. I love things that are unusual and quirky, and I love everything French. Everybody knows I love French music, food and style, and all our guests said our wedding reflected us perfectly!
The Venue
Before we were engaged, Christo surprised me with a weekend away to Riebeek Kasteel where we stayed overnight at Café Felix. We loved it so much and said that if we ever got married, we would love to have it there!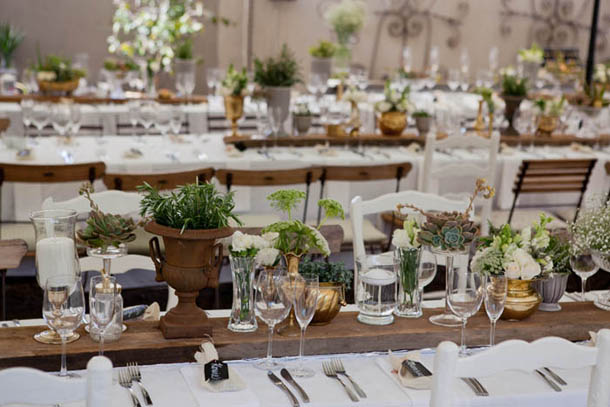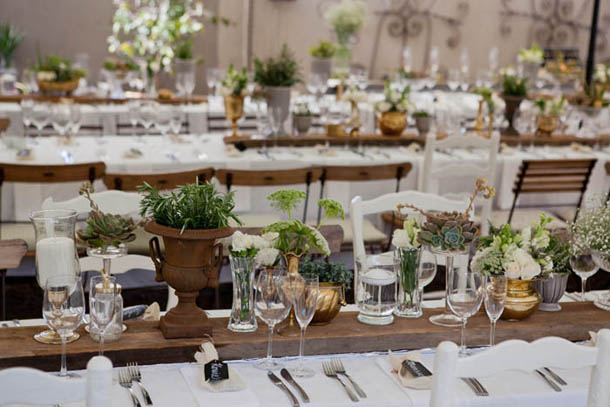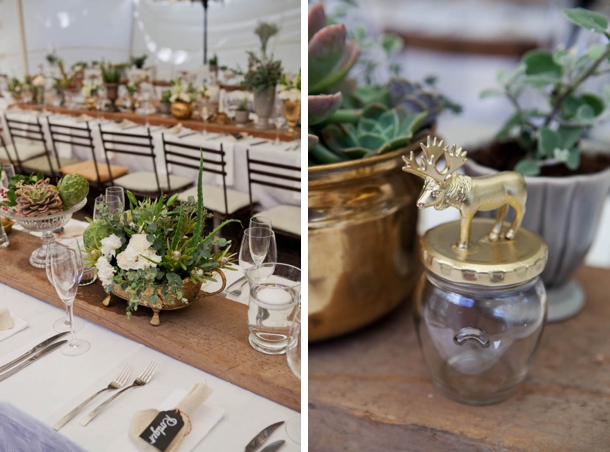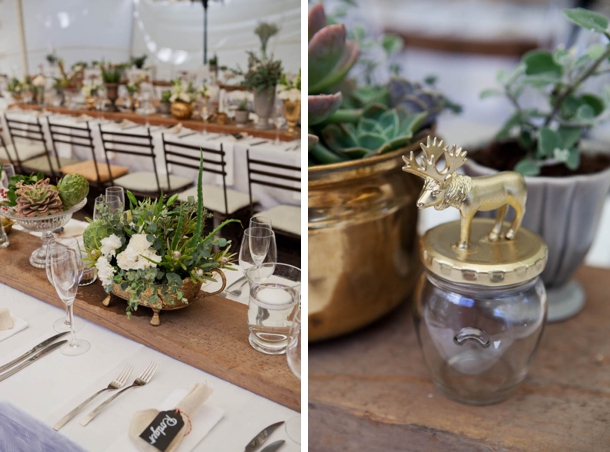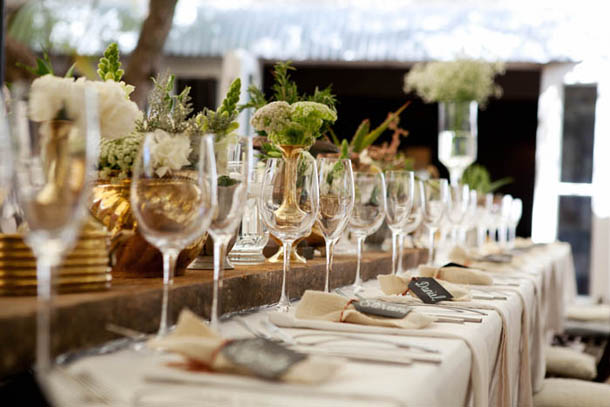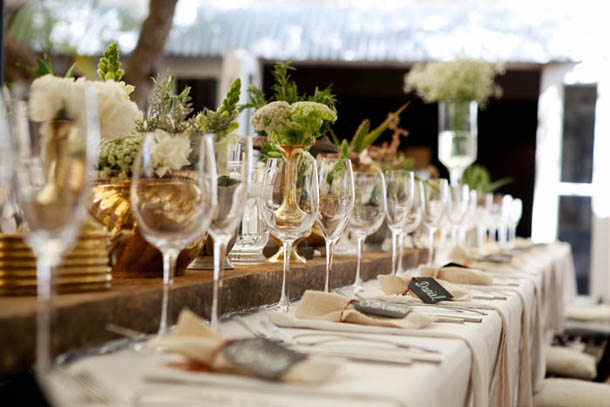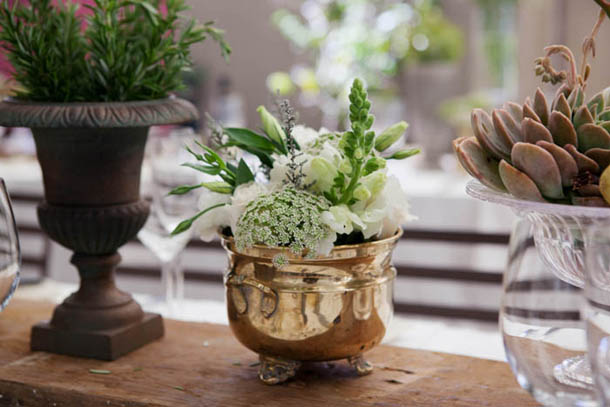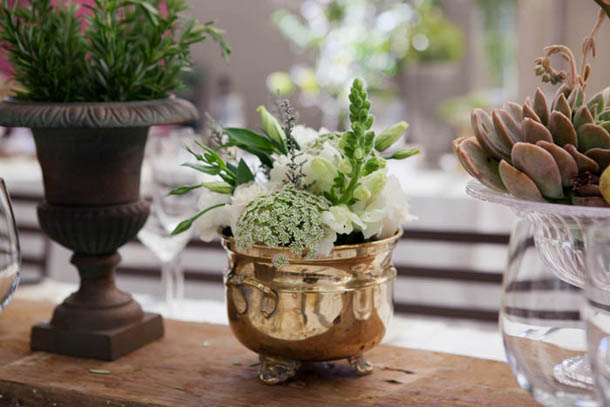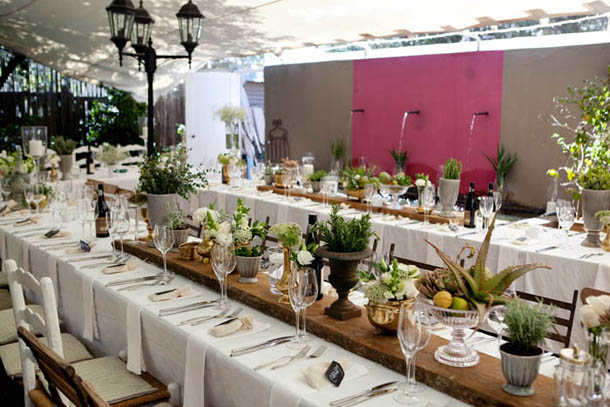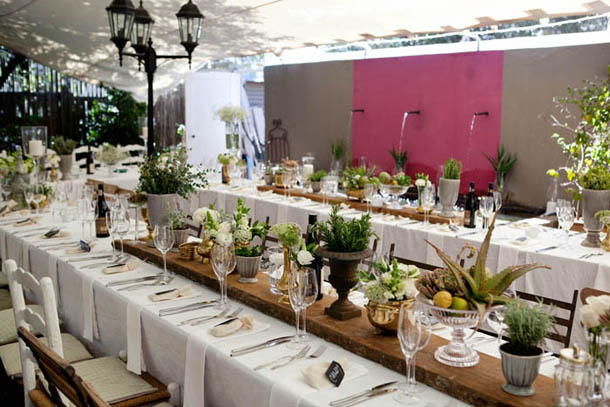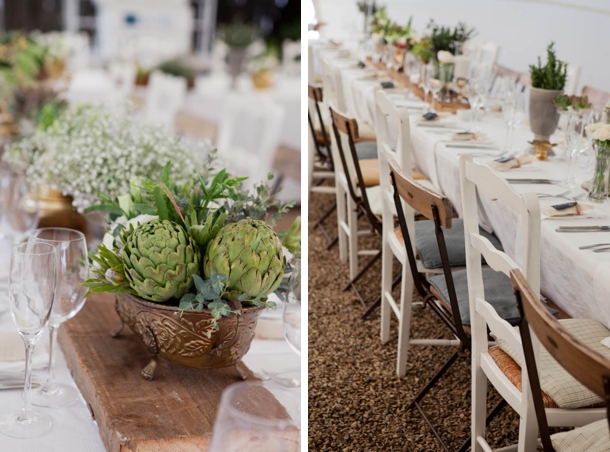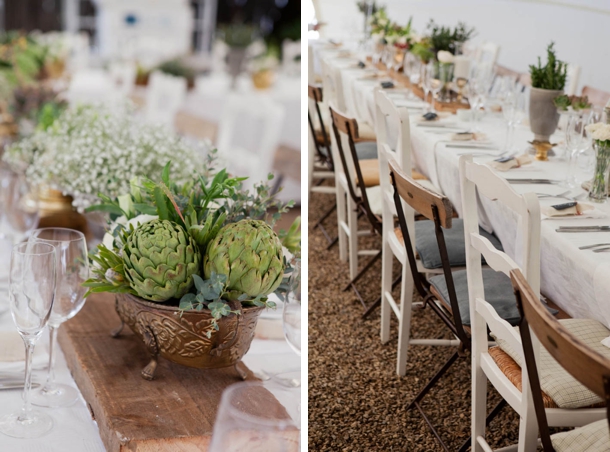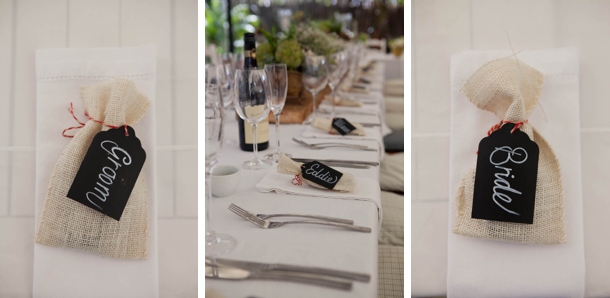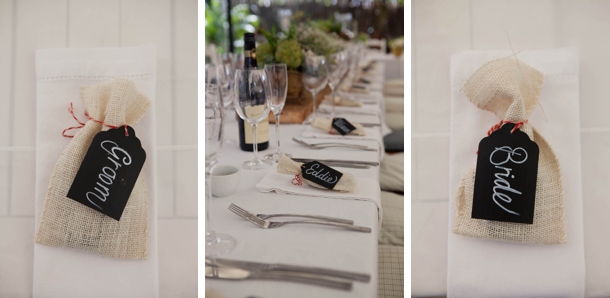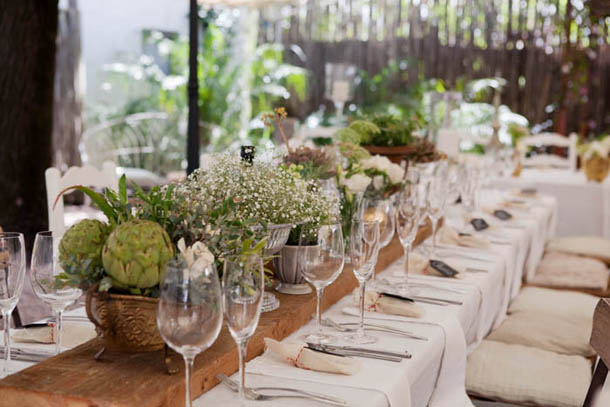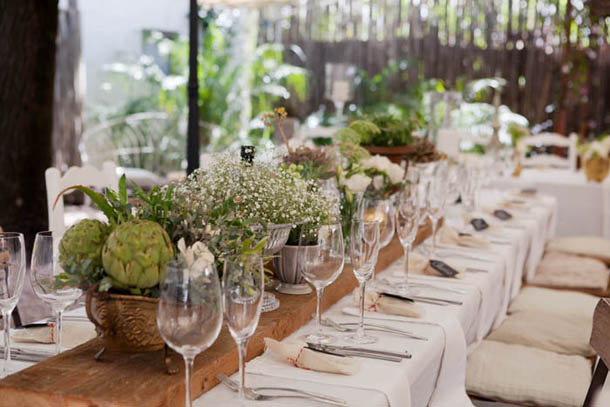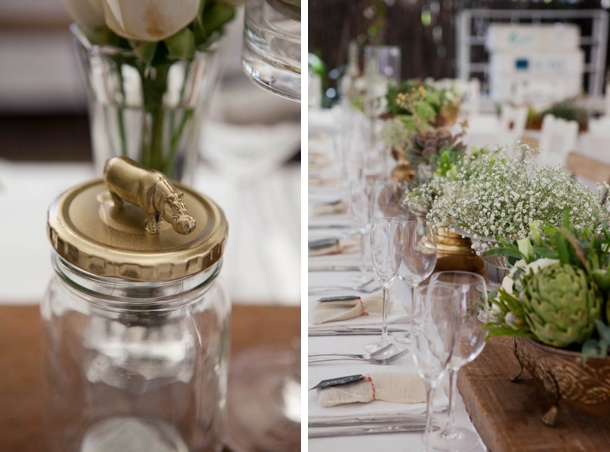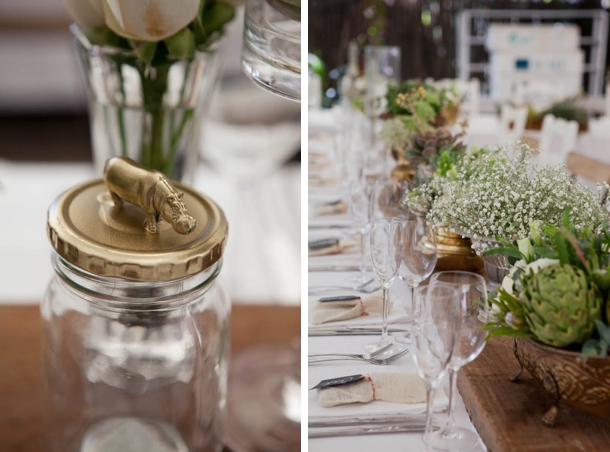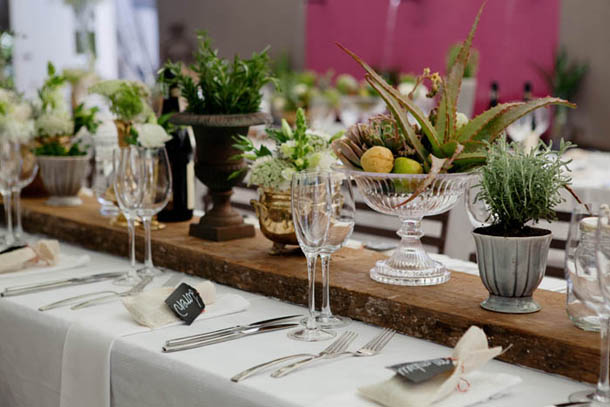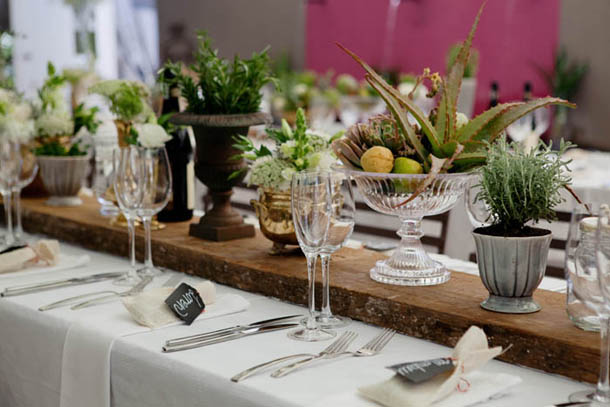 Favourite Detail
My favourite detail was the dance floor, with an old movie playing in the background and red roses hanging from the roof!
DIY Elements
We made our invites ourselves. Our friend is in the film industry, so helped with the video for the invite. And I'm lucky in that my sister is a decor and wedding stylist.
The Flowers
They were very mixed! Aloes, white flowers and green, little bit of red, fruits, etc! Different!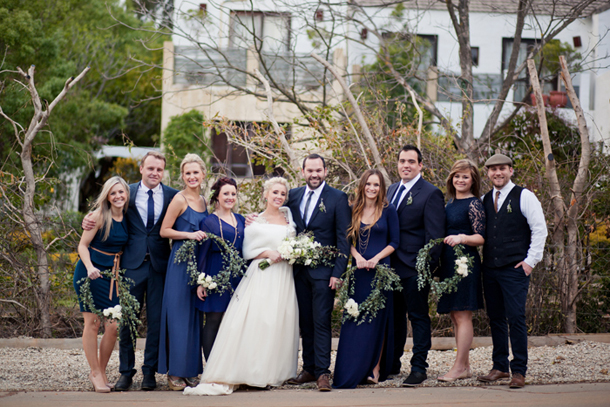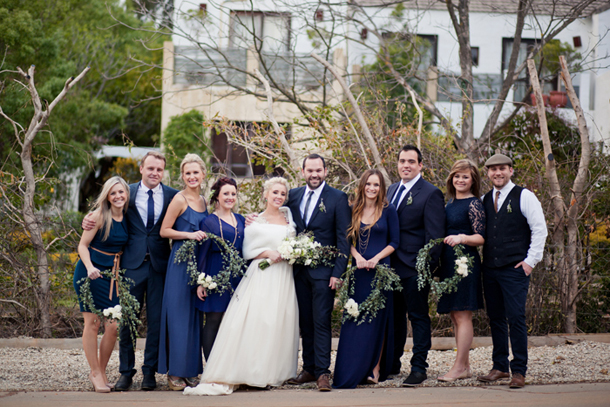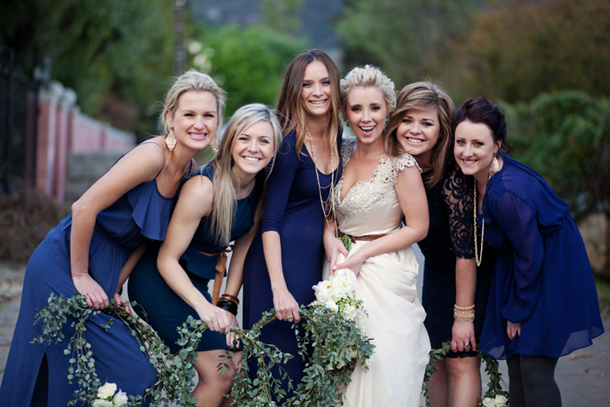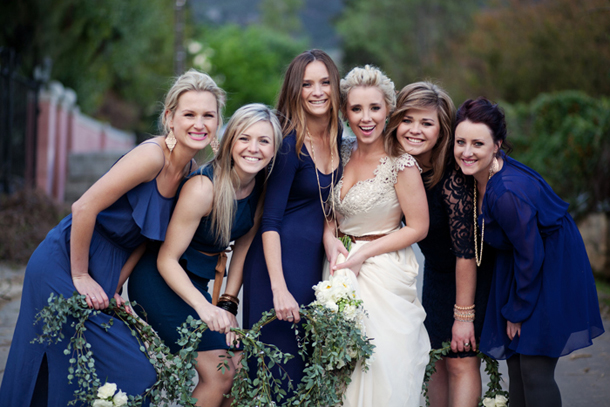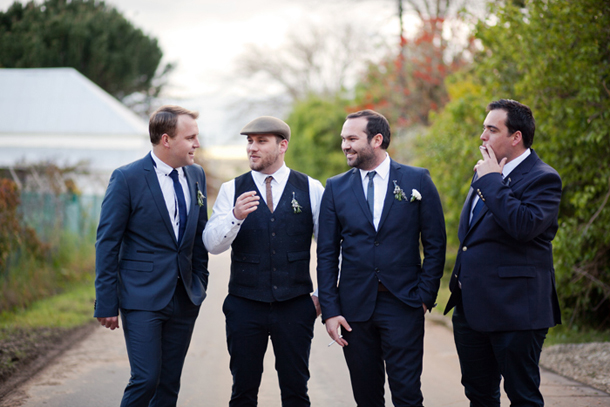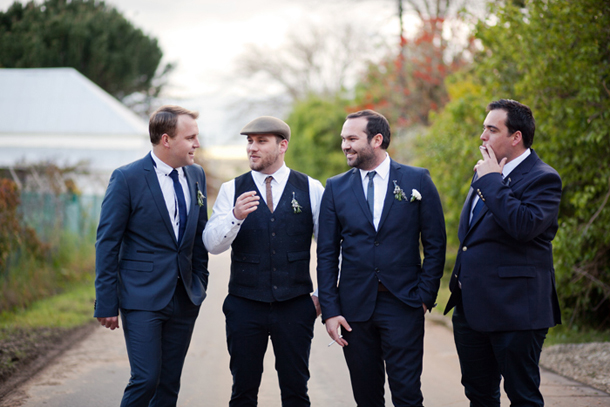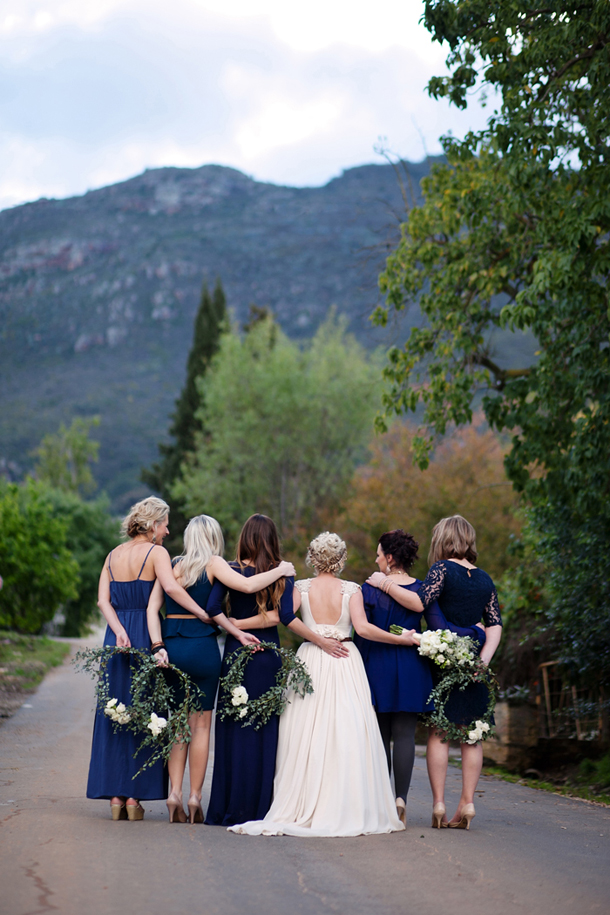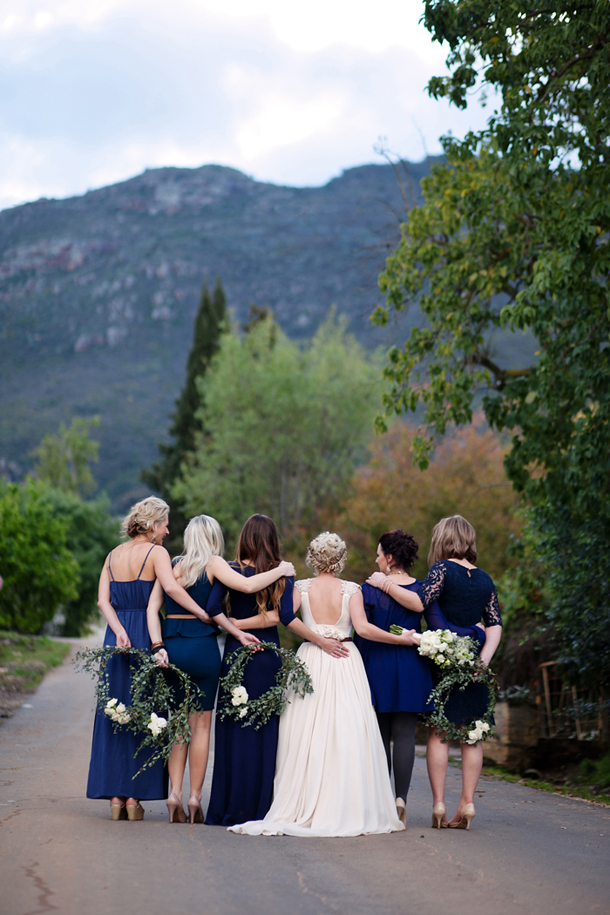 The Dress
I really like things that are different and don't always like traditional wedding dresses. I was set on a dress I saw online and always kept a picture of it with me, but with my luck, my height counts against me! We ended up modifying it, to suit me properly.
Memorable Moment
I broke my toes the night before, but with all the adrenaline and just seeing my husband standing there I forgot about it, and nobody knew I had broken toes!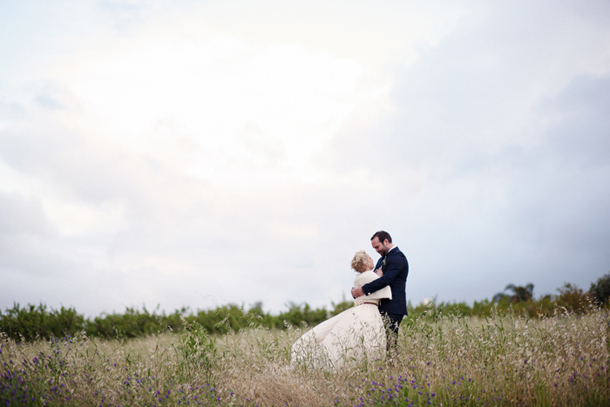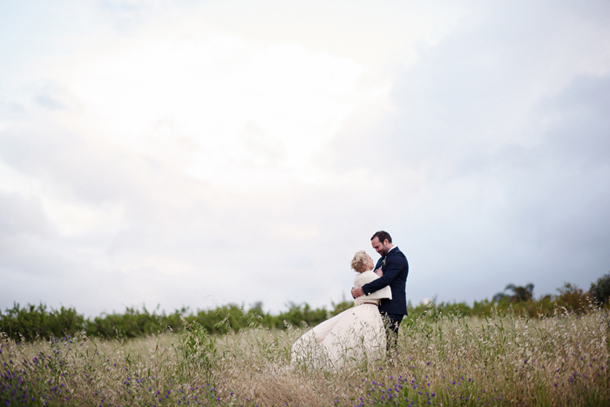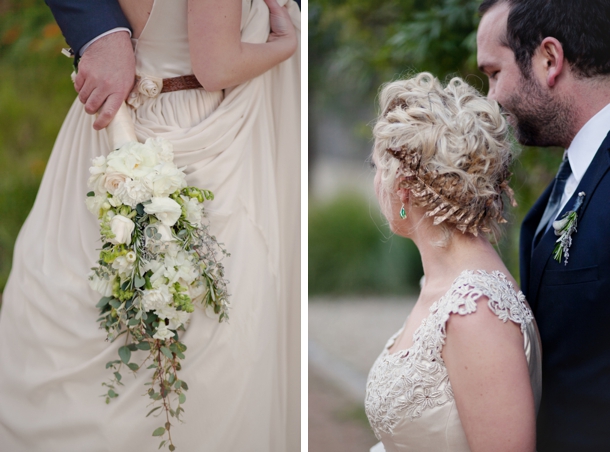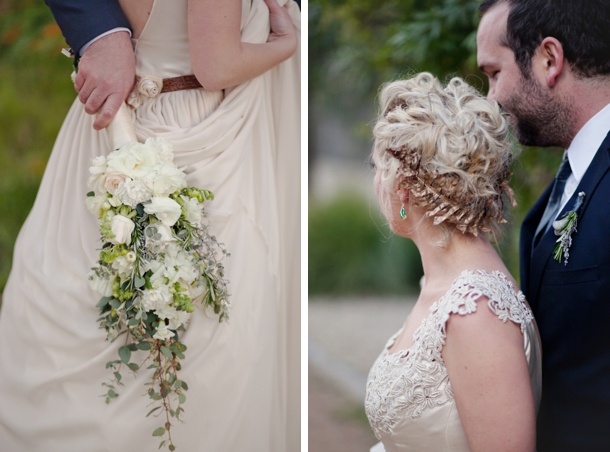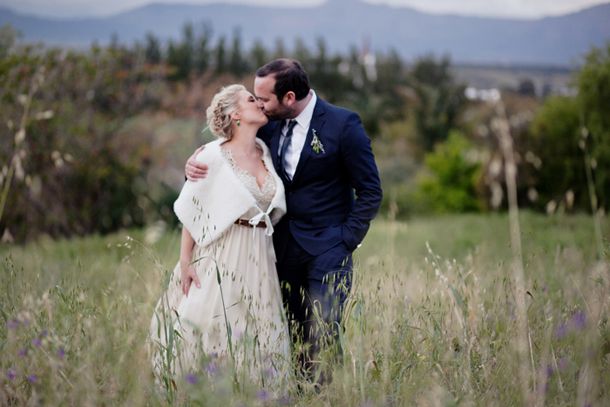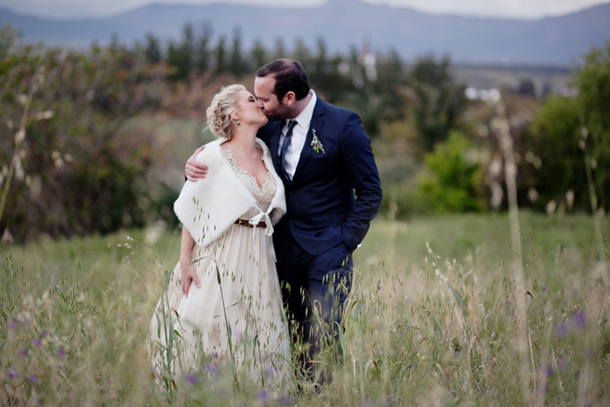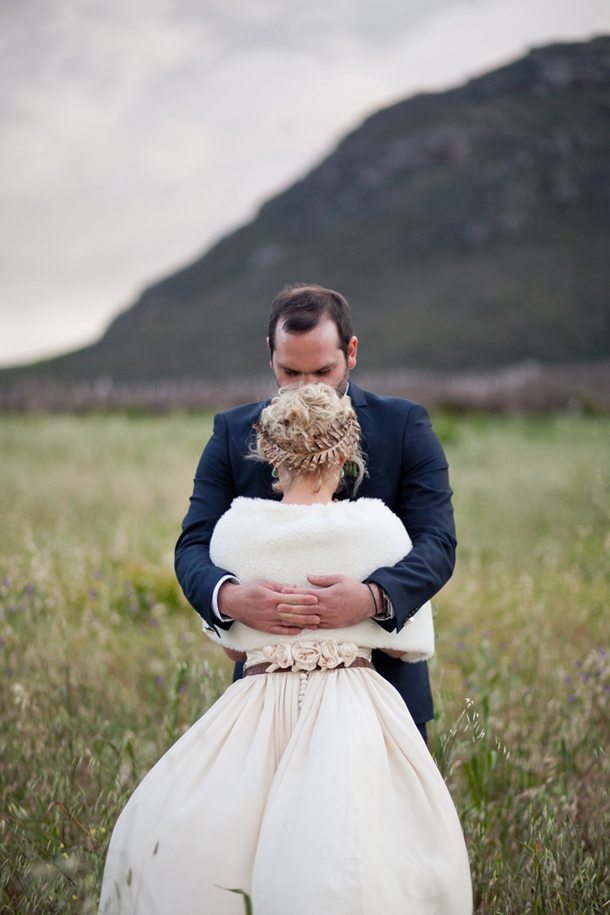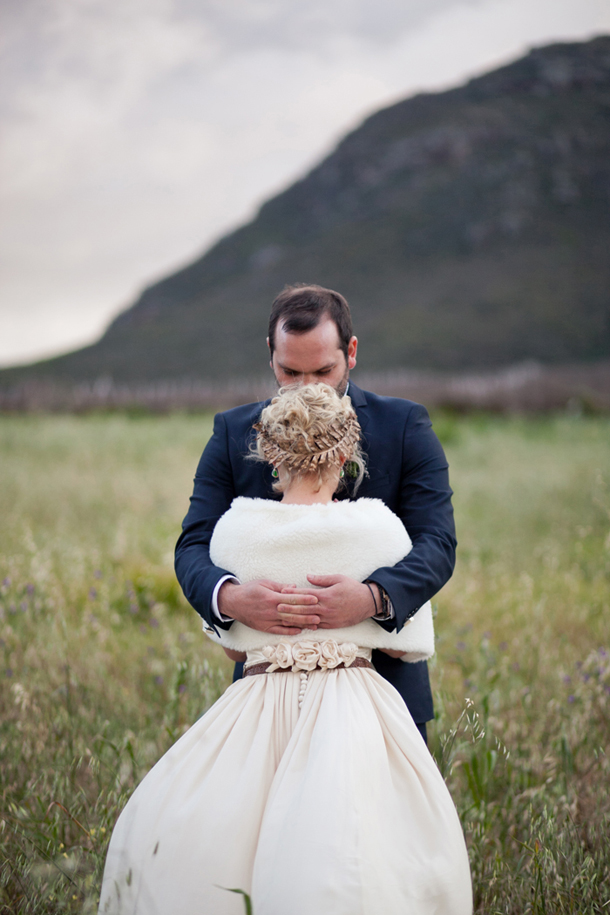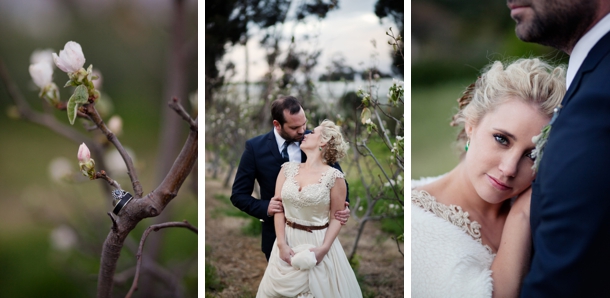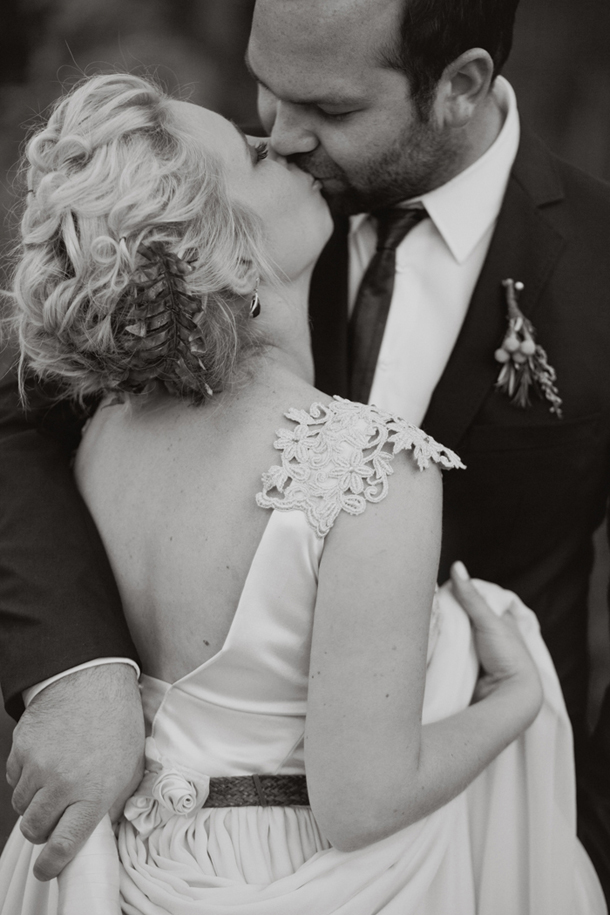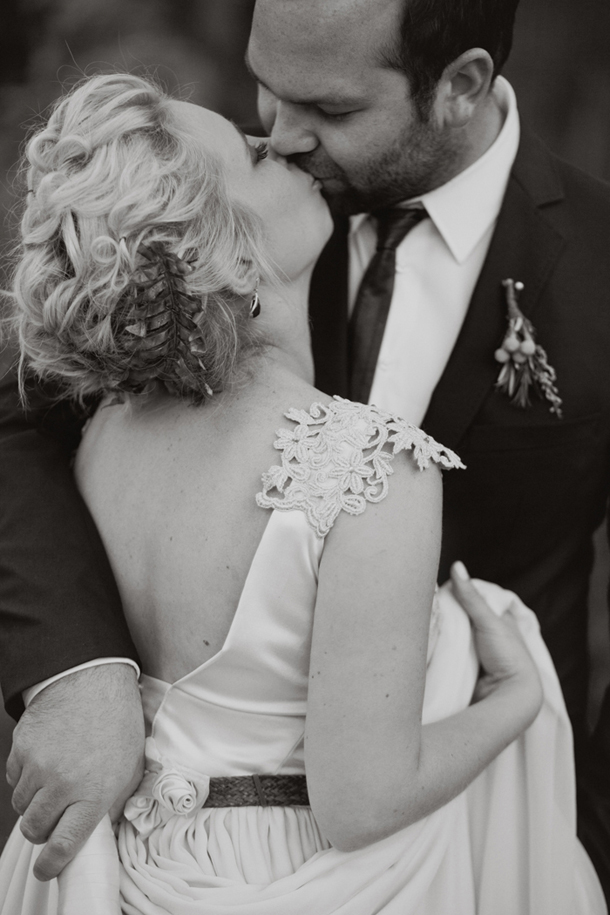 The Honeymoon
We went to Italy! I've never been overseas, so we just said, "oh well, this is our honeymoon!". Then couple of months later, both our families all went to France.
Advice for Future Brides & Grooms
Always read the fine print. And enjoy it,it goes so quickly. Appreciate every moment!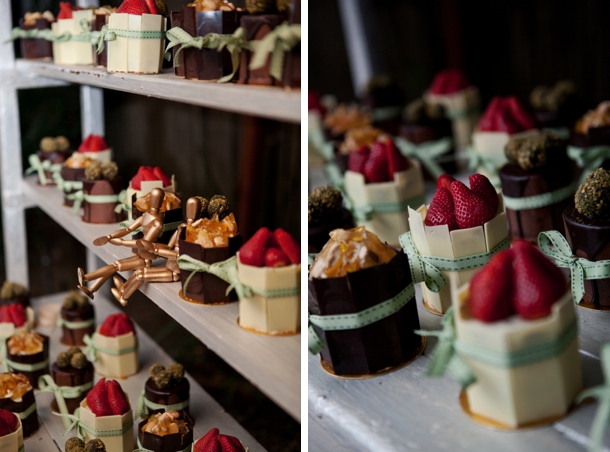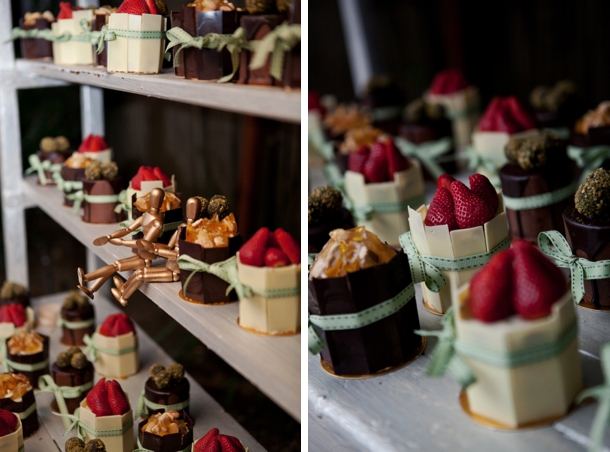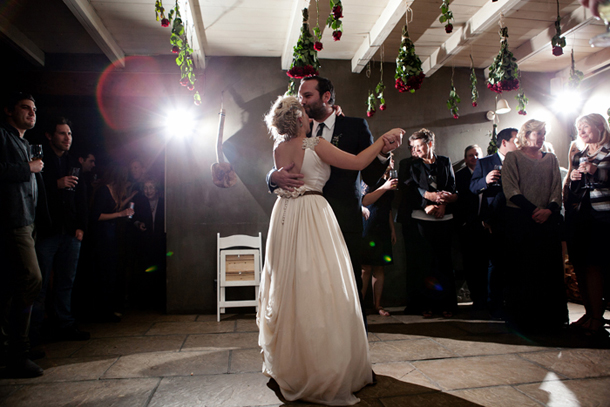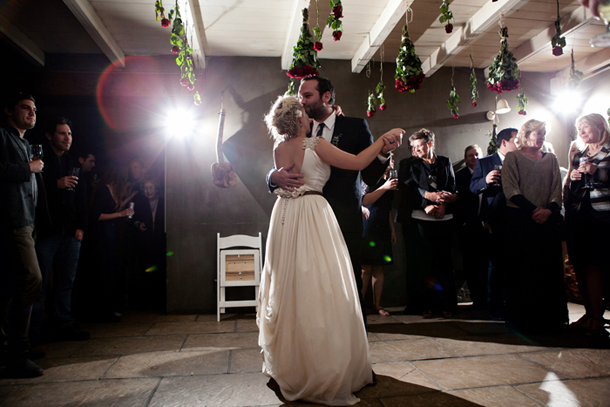 You can see more from this wedding on Moira West's blog.
SERVICE PROVIDERS
Venue & catering: Café Felix | Photography: Moira West Photography | Co-ordination, flowers & decor: Dear Idea | Cake: Martin Senekal | Bride's dress: Berna Kotze | Hair & makeup: Marchet Terblanche