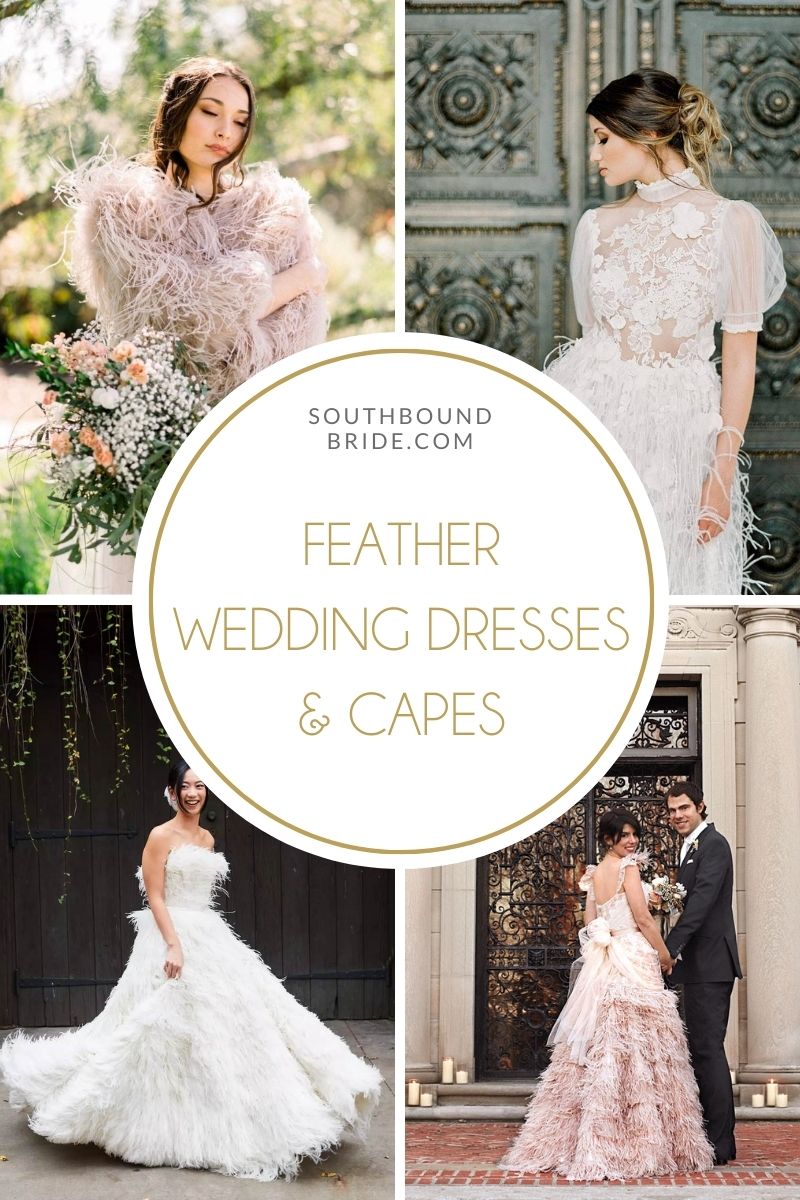 *COMPLETELY UPDATED FOR 2021* Of all the trends in wedding dresses right now, none has caught my eye quite like the use of feathers (usually ostrich). Like ruffles, only better. It must be heaven to float down the aisle in one of these beauties, whether it's flirty feather accents around the neckline or hem, a feather bodice (so Swan Lake), or a full feather skirt that seems to froth around the wearer like a wave. They've been making a big impact on the bridal catwalks, and they're perfect for the bold, whimsical feel that we're seeing in 2021 bridal fashion. Whether your style is boho, glamorous, romantic, or Gatsby vintage, there's a feather gown out there to catch your fancy. So here's an inspirational roundup of ostrich feather wedding dresses, and some gorgeous feather bridal capes and boleros to share too!
*Links in bold denote affiliate links. The cost to you remains the same, but SBB may receive a commission for any sales made.
Feather Wedding Dresses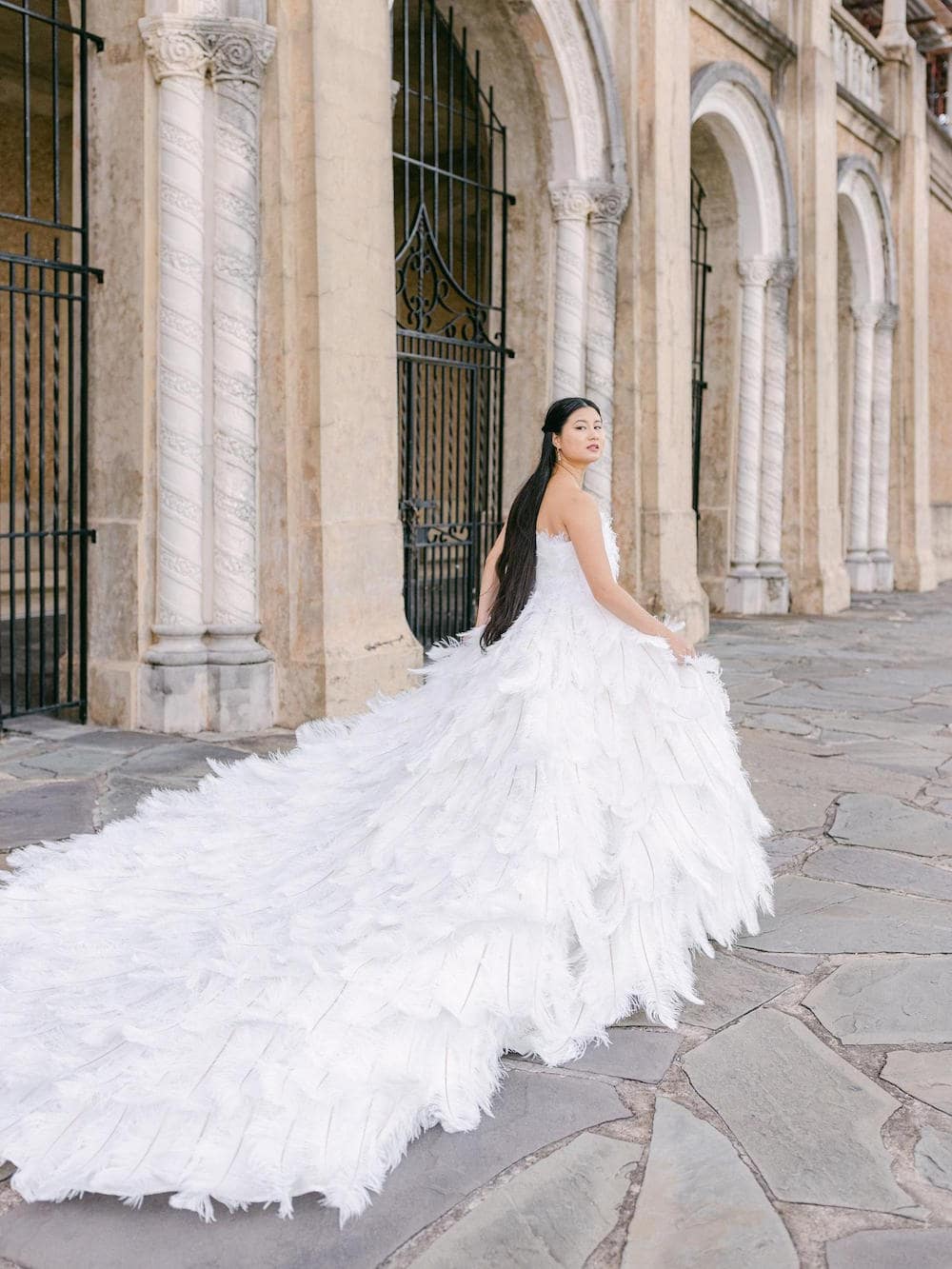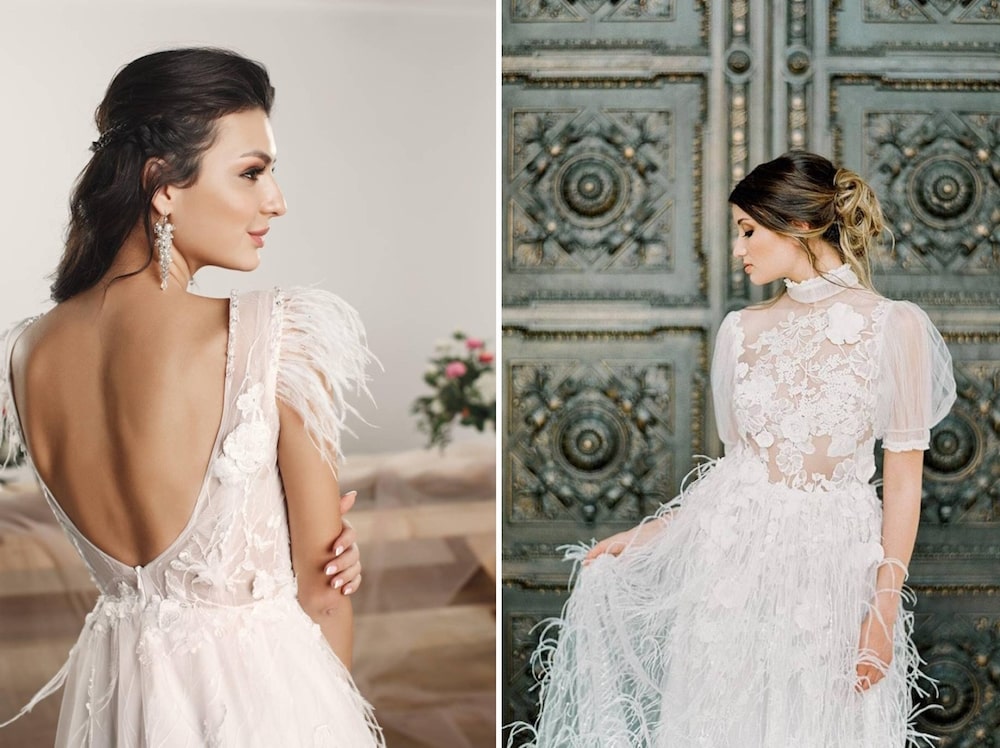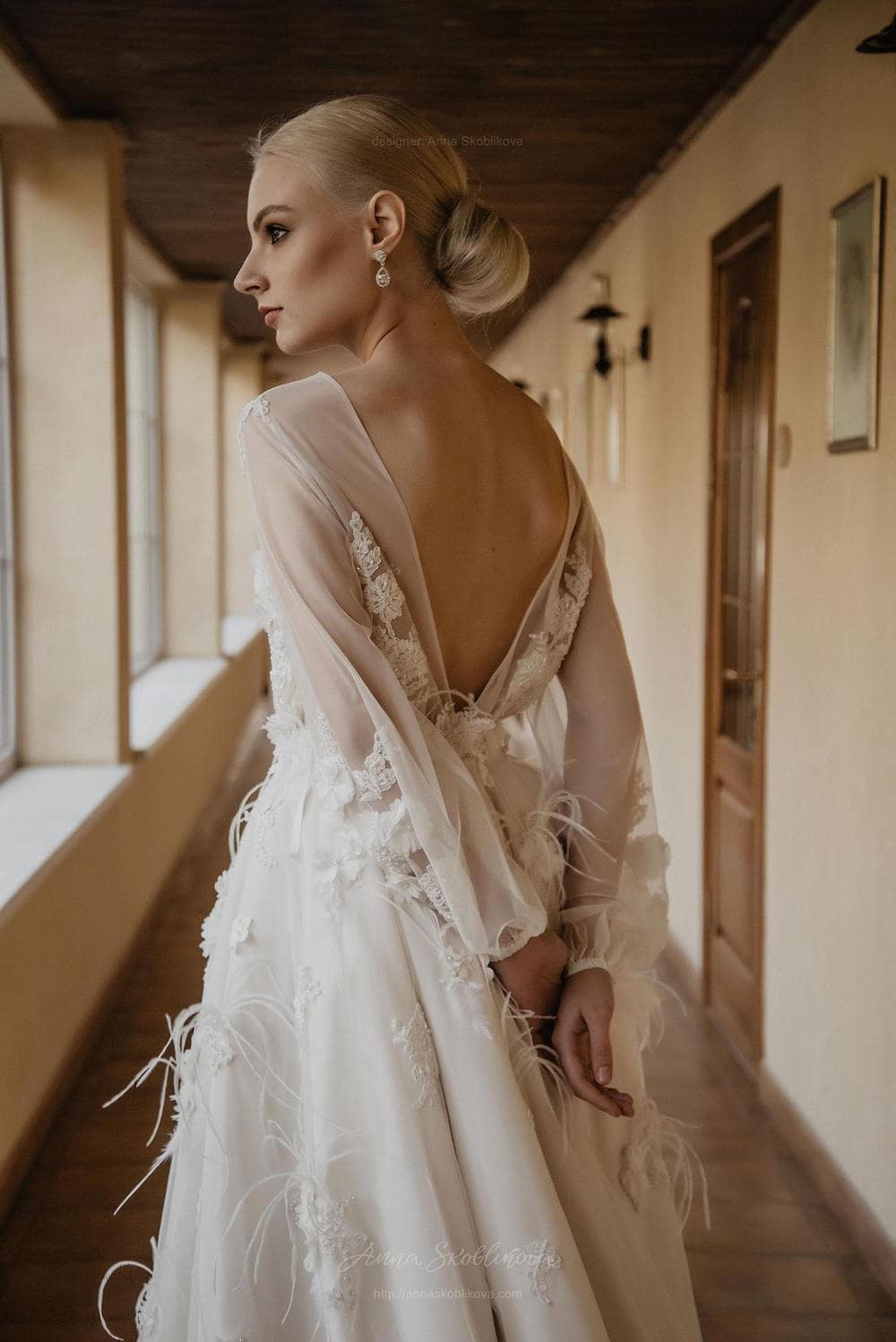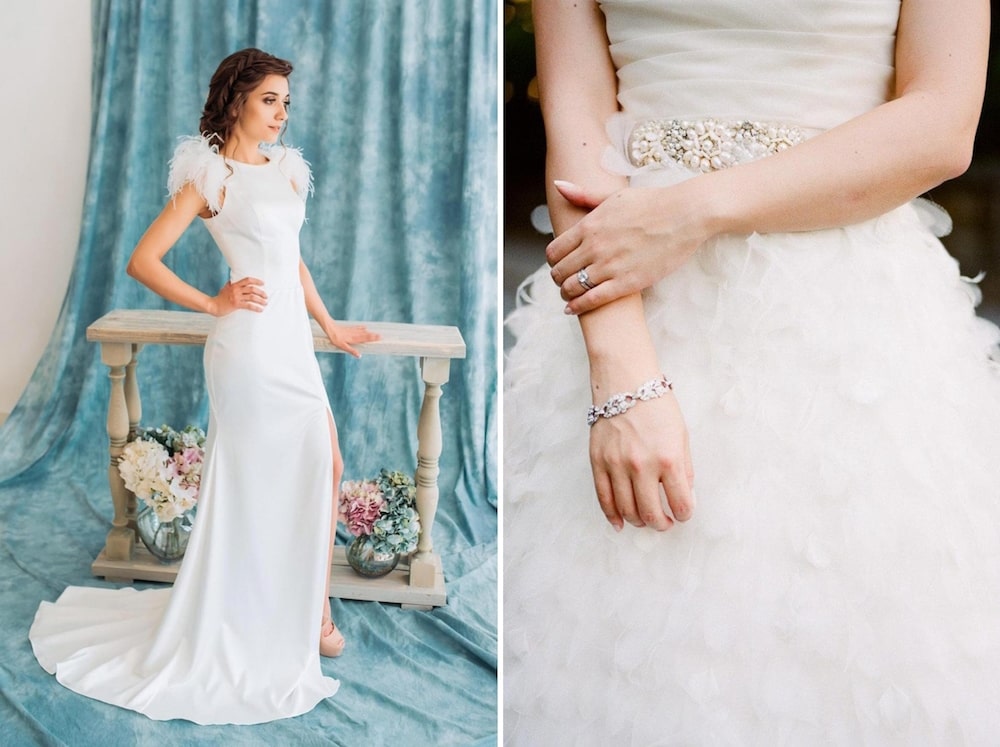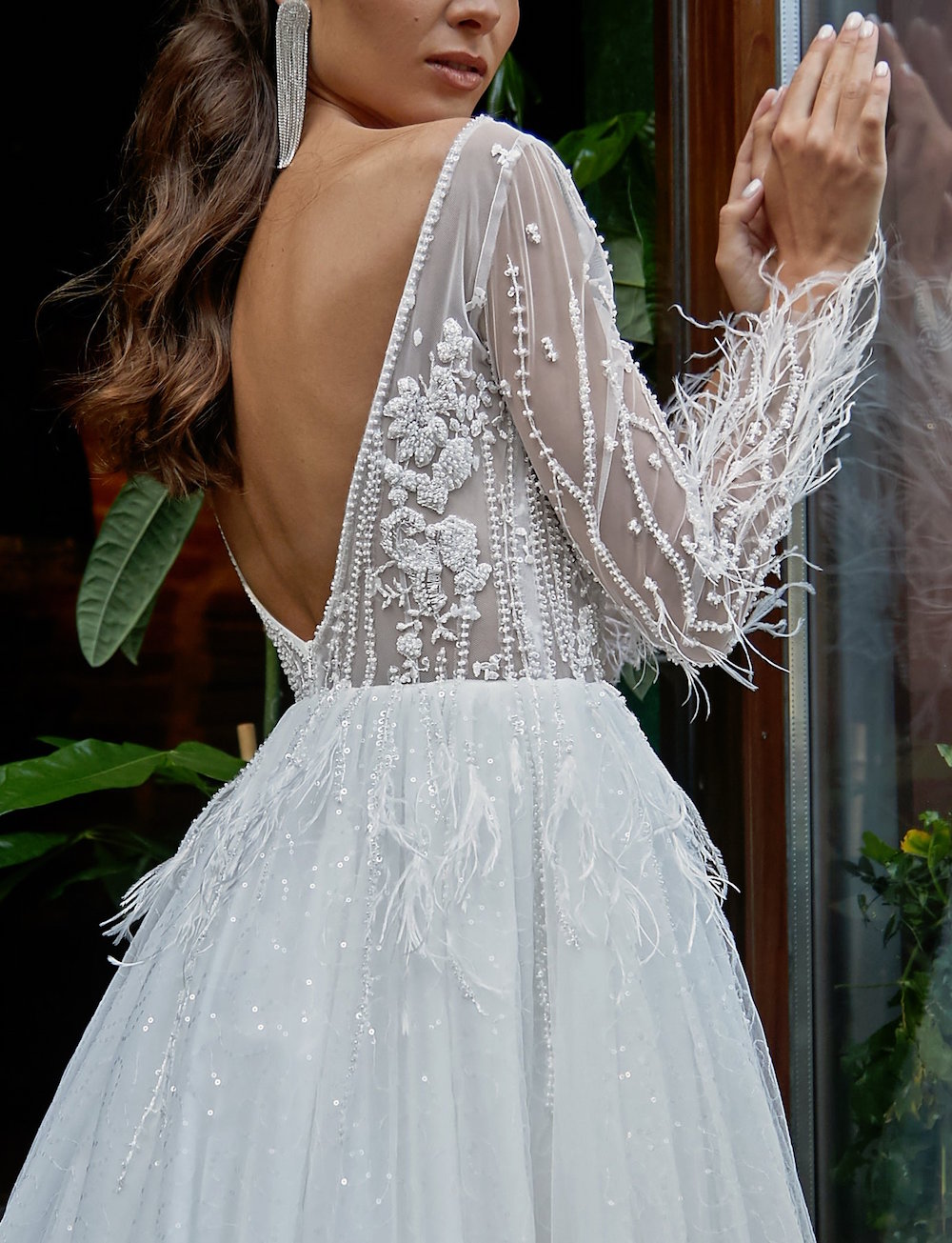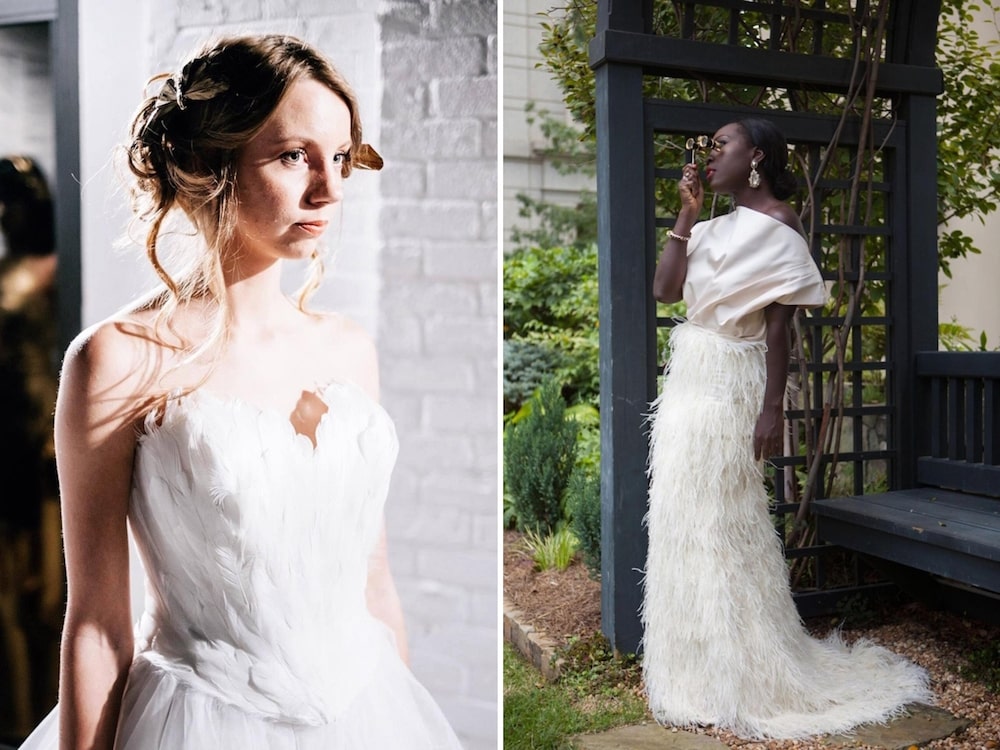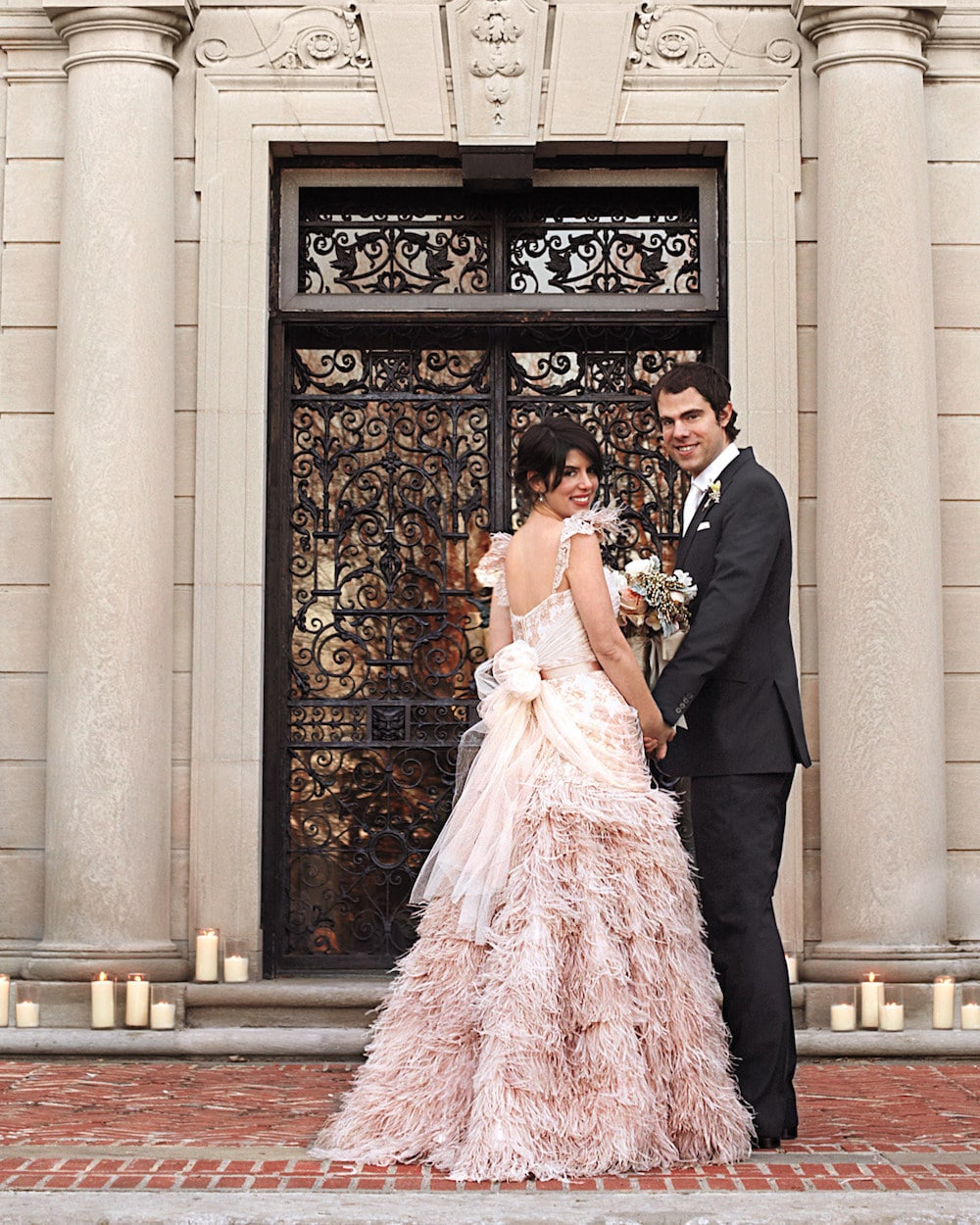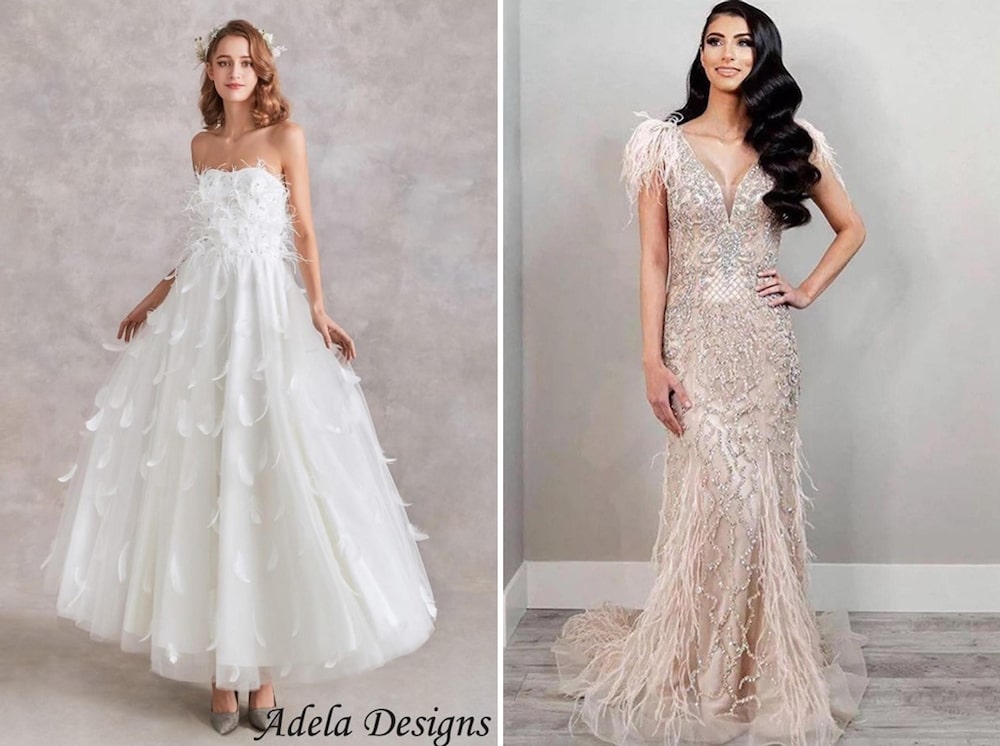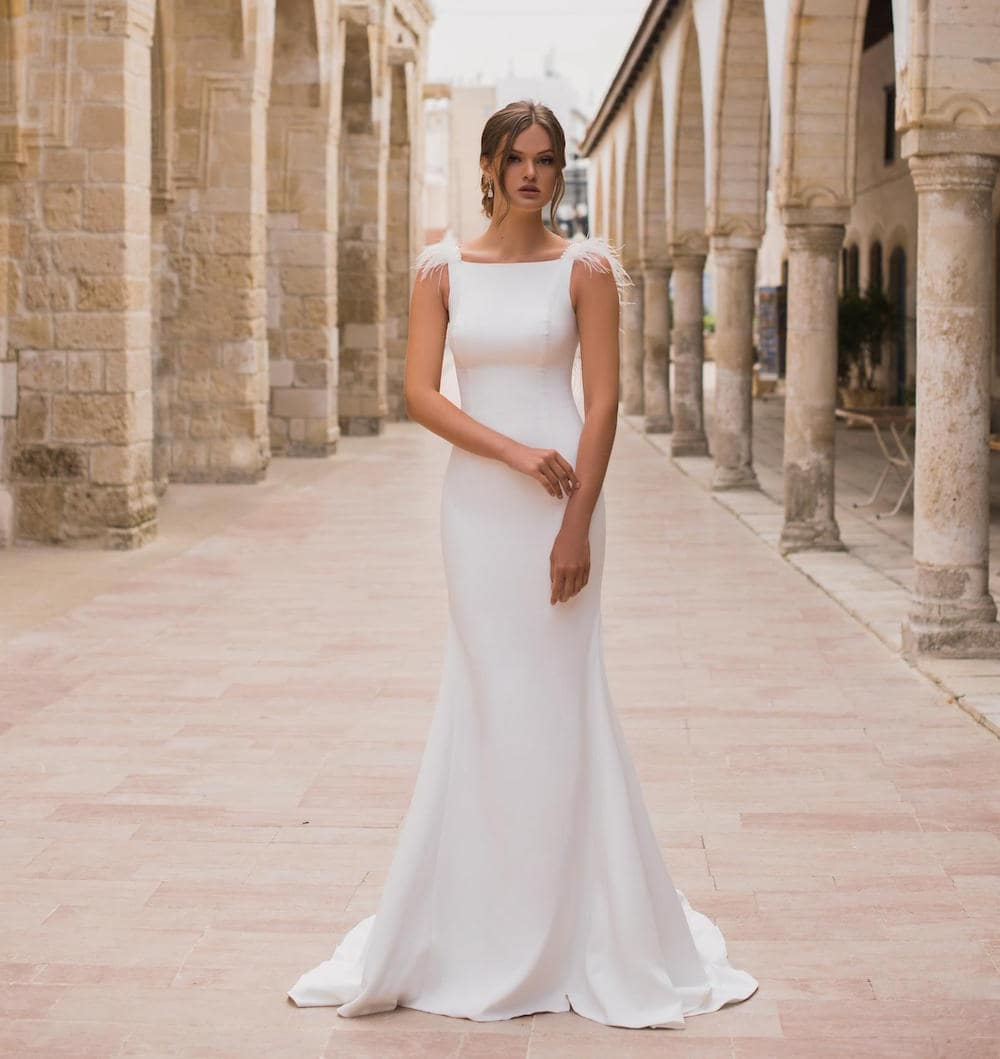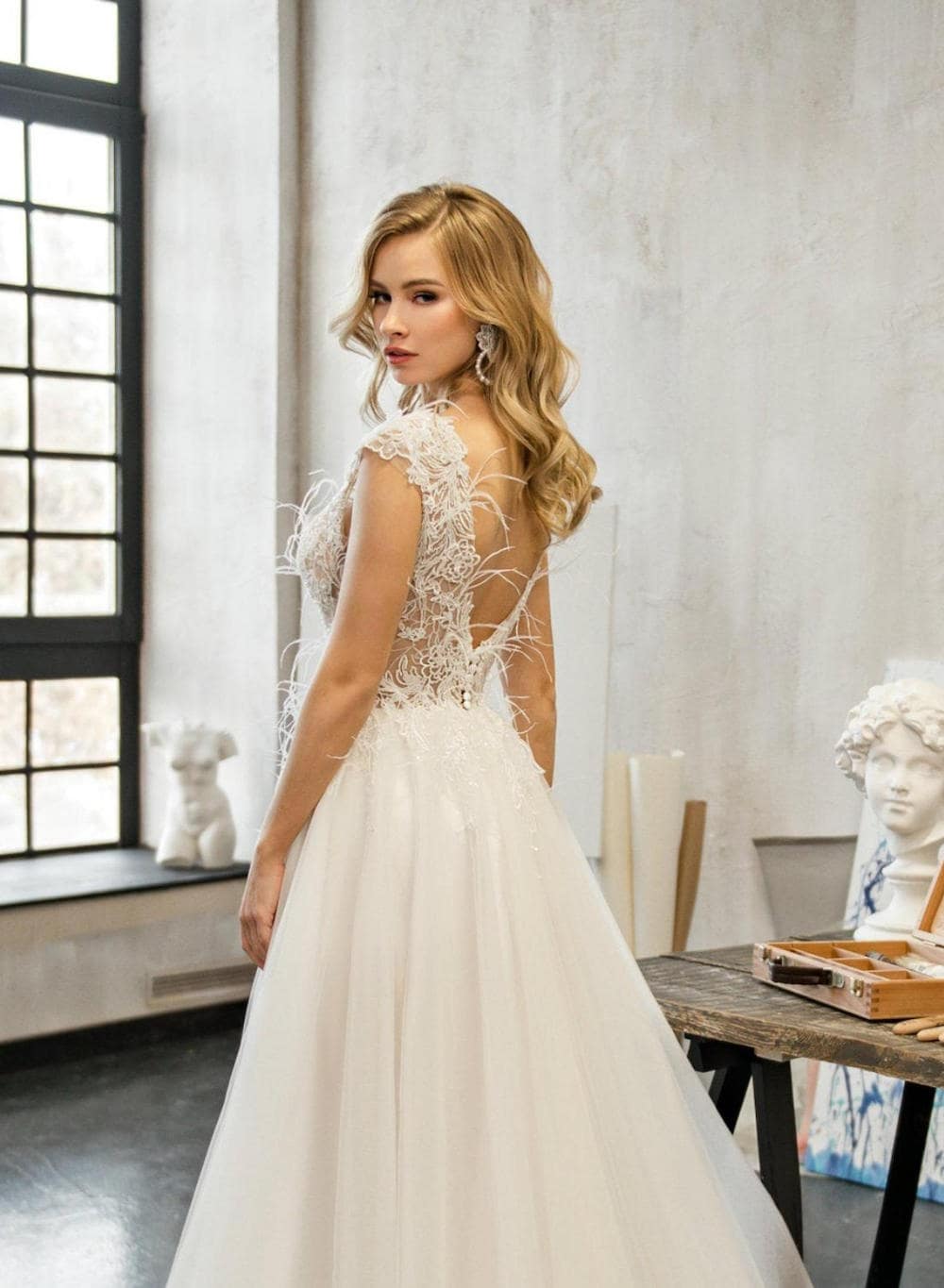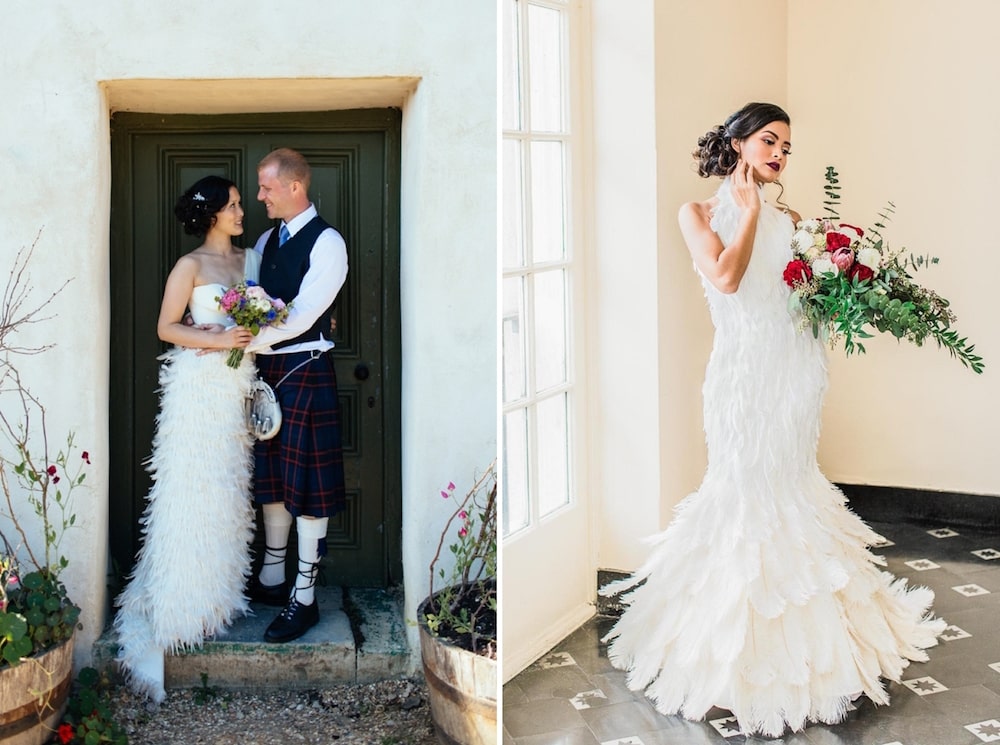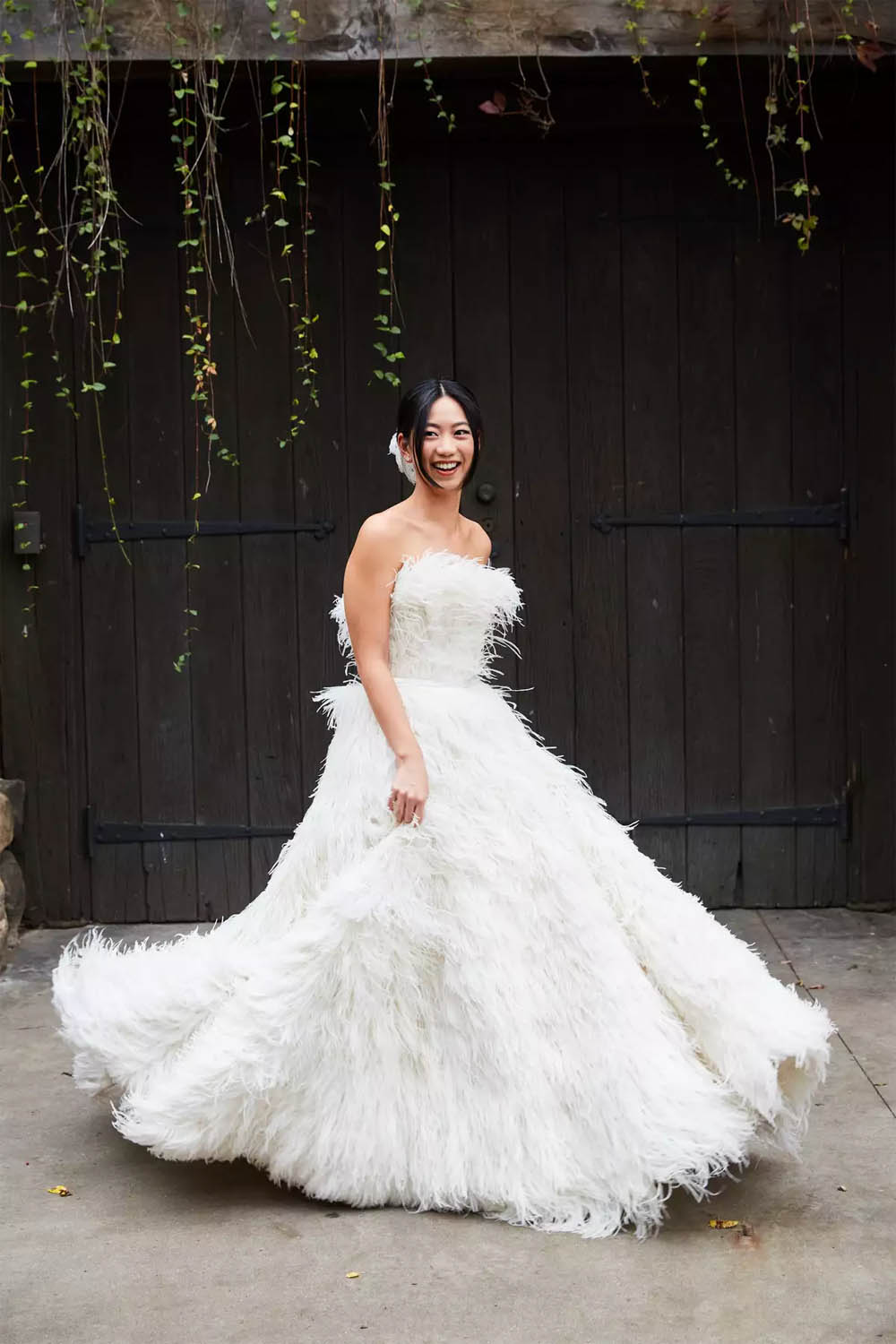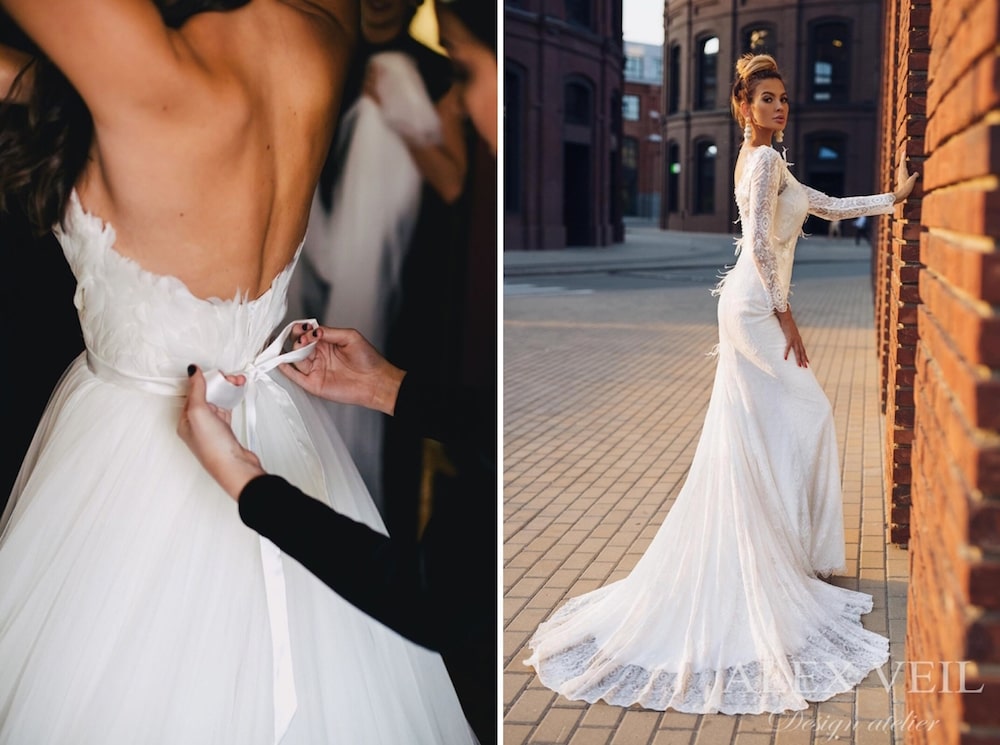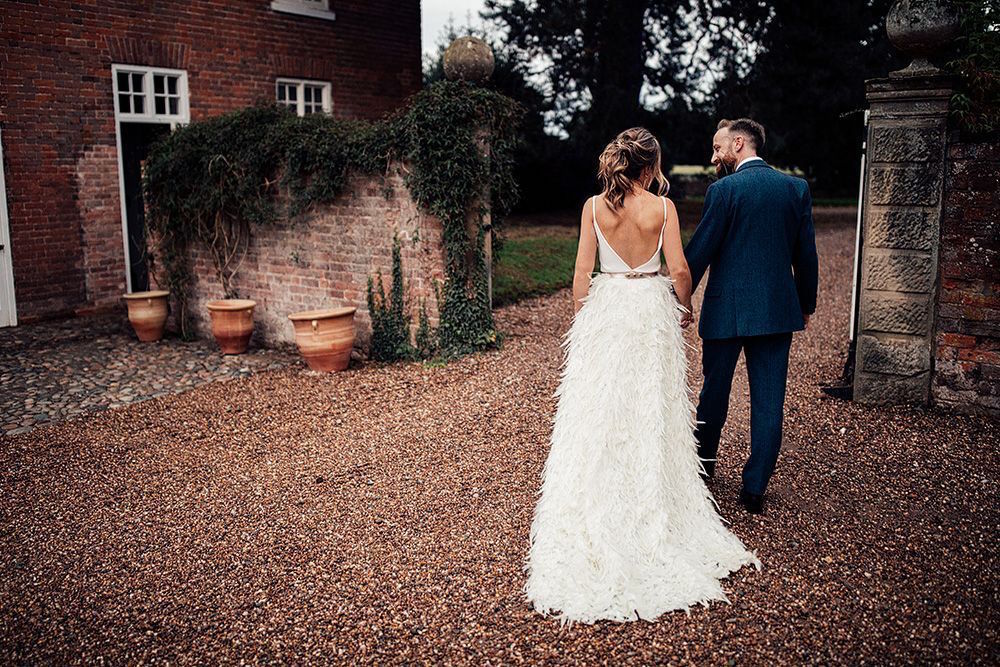 Image & dress sources (top to bottom, left to right): 1- Couture White Ostrich Feather Wedding Gown by Xiaolin Design; 2- Lace Feathers Sleeveless Bridal Gown by U Bride Wedding Dress; 3- Jessica Bellinger Photography/Campbell Events/Suzanne Harward via Ruffled; 4- Winter Wedding Dress by Anna Skoblikova; 5- Minimalist Wedding Dress by Tira Dress; 6- Lazaro/Erin Hearts Court via Style Me Pretty; 7- Chic Wedding Dress With Lace Bodice and Feathers by Lana Kors Dress; 8- White Feather Bridal Couture Wedding Corset by Xiaolin Design; 9- Full Length Ostrich Feather Skirt with Train by Sarah Renee Designs; 10- Annie Sullivan Couture Bridal/Weddings By Two via Martha Stewart; 11- Ankle Length Tulle Feathers Wedding Dress by A and M Enterprises; 12- Crystals Cap Sleeve Feathered Bridal Dress by Ezavvi; 13- HERA Minimalist Crepe Wedding Dress With Feathers by Deliza Bridal; 14- Bohemian Feather Wedding Dress by Katrin FAVOR Atelier; 15- Sarah Falugo/Charlotte Casadejus via Love My Dress; 16- White Ostrich Feather Mermaid Couture Wedding Dress by Xiaolin Design; 17- Sidney Bensimon/Kelly Faetanini via Brides; 18-Vanilla Photography/Pronovias on SouthBound Bride; 19- JUSTINE Wedding Dress With Feathers and Lace Flowers by Alex Veil Bridal; 20- Harry Michael Photography/Charlie Brear via Rock My Wedding
Feather Bridal Capes & Boleros
If you don't want to go the whole bird, a feather cape is a lovely alternative. Just look how pretty these are!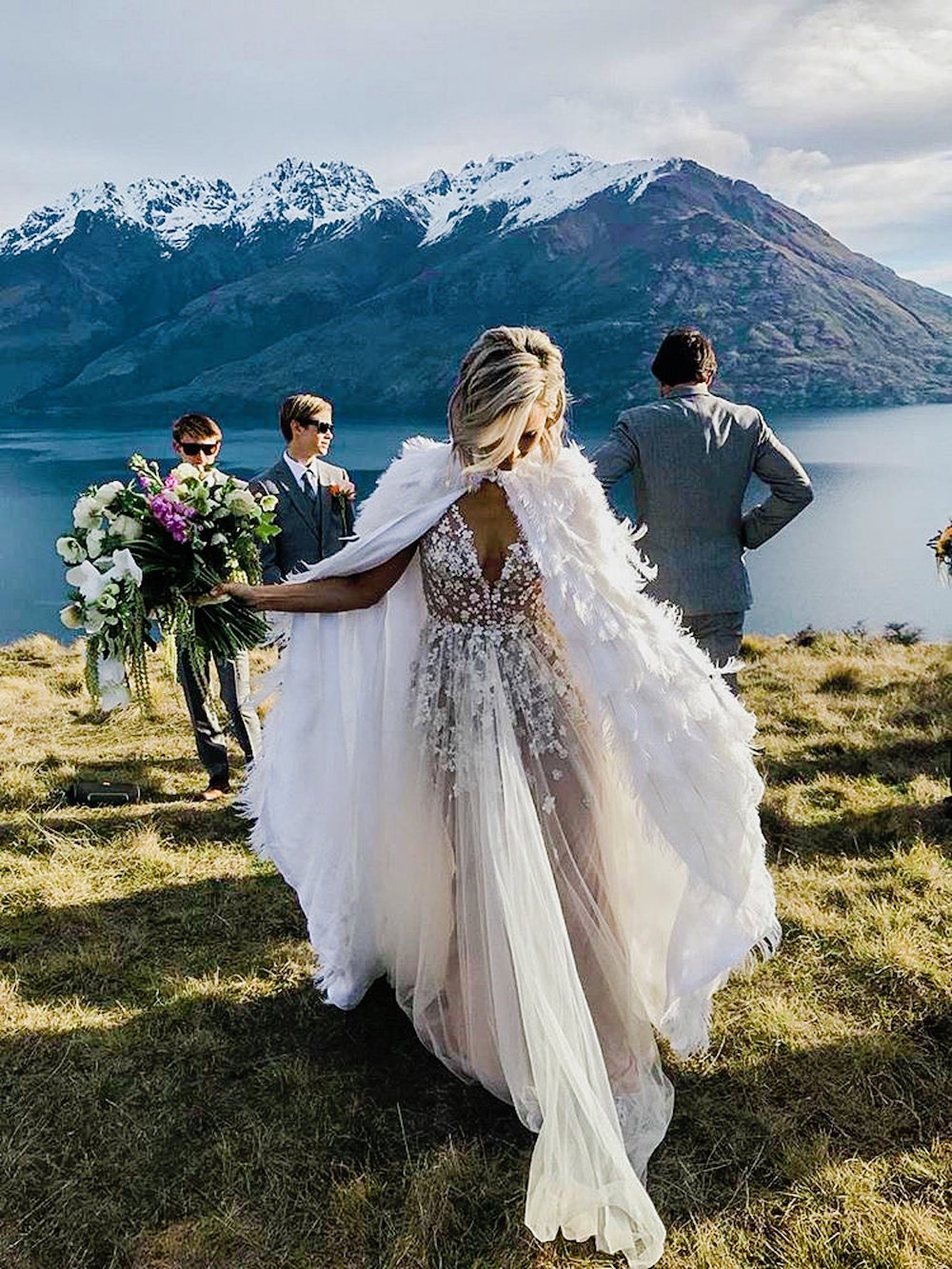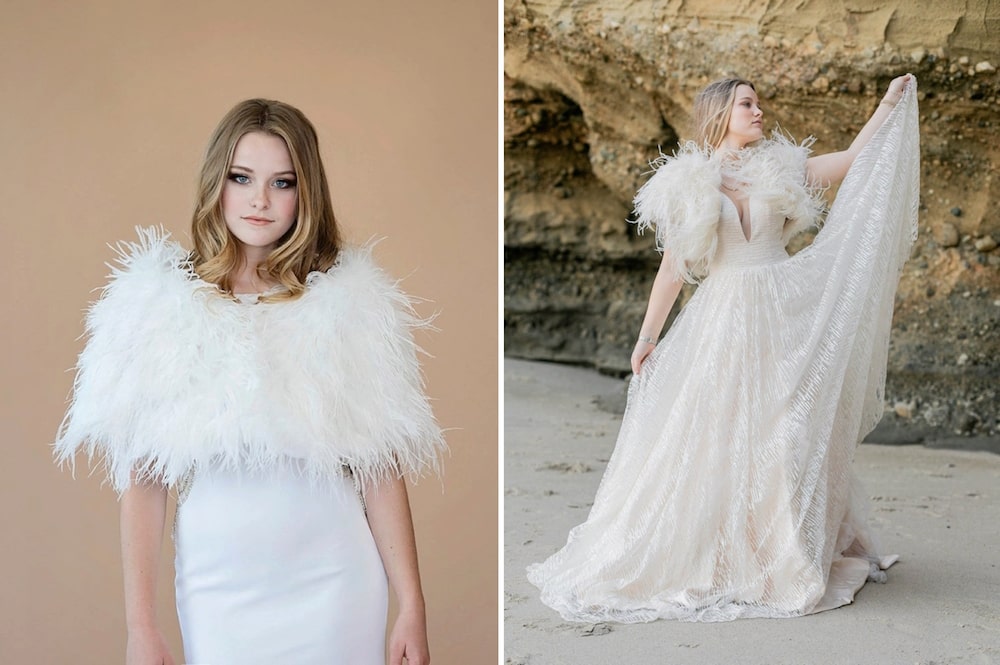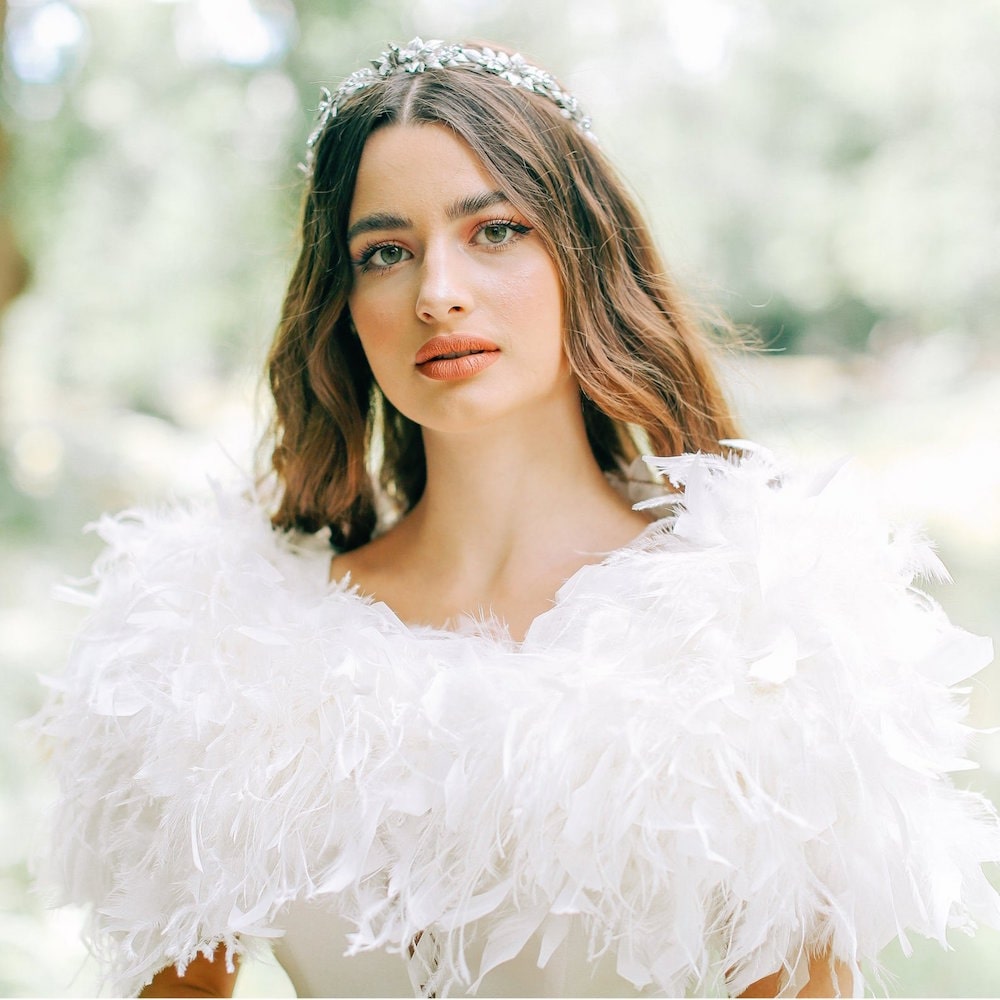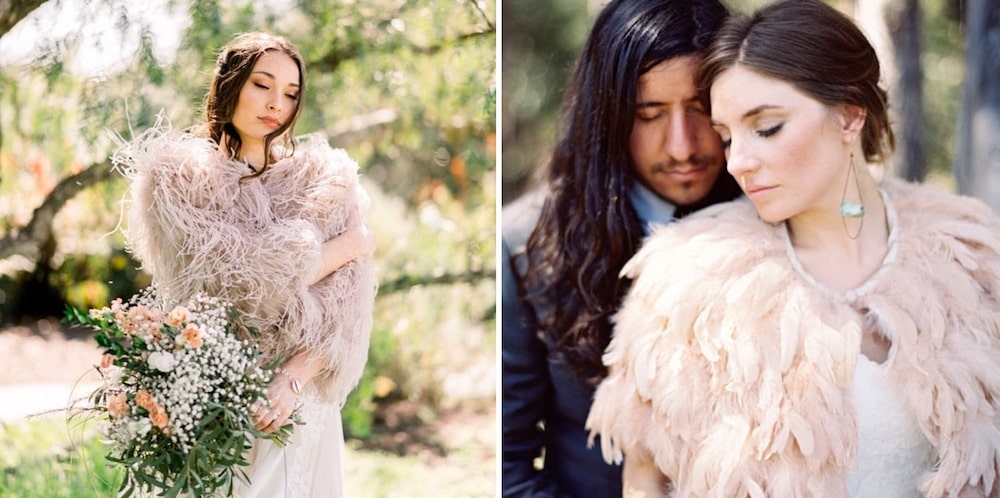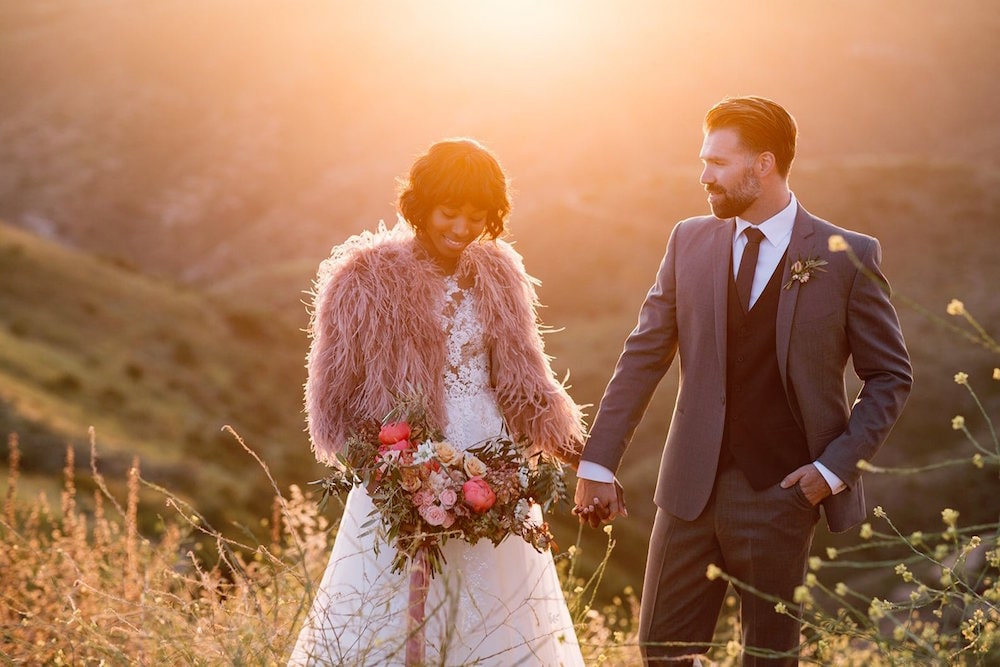 Image & accessory sources (top to bottom, left to right): 1- White Ostrich Plume Feather Bridal Wedding Cape by Xiaolin Design; 2- Real Ostrich Feather Bridal Wedding Cape by Forever Couture Bridal; 3- Real Ostrich Feather Bridal Wedding Bolero by Forever Couture Bridal; 4- Ostrich Feather Bridal Wrap by Donna Crain Surrey; 5- Ostrich Feather Bridal Wedding Jacket in Blush by Forever Couture Bridal; 6- Topshop/Braedon Photography via Green Wedding Shoes; 7- Winter Bridal Ostrich Feather Jacket Cover-Up in Dusty Rose by Forever Couture Bridal