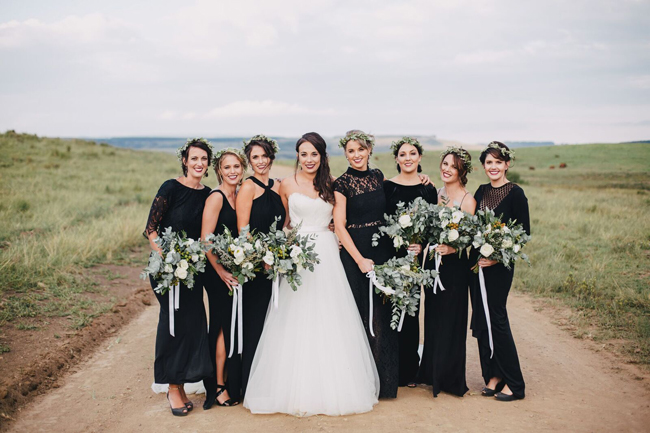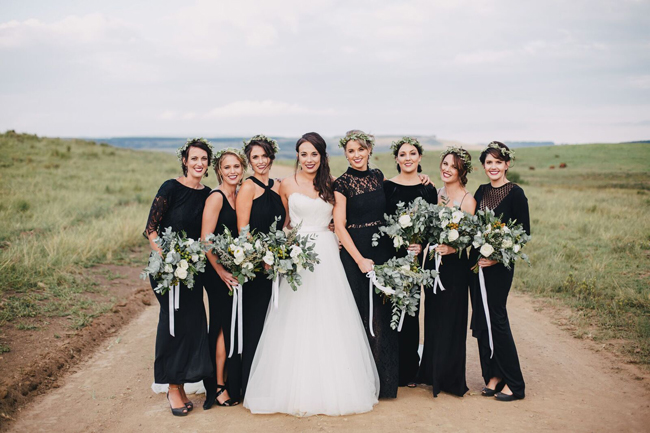 Set amid the emerald hills of the Natal Midlands is this wedding, which defines 'organic elegance' to a T. My first glimpse of Kyllie & Tom's big day was a pic of the bride and her maids – I was completely won over by the mix of wild natural and chic formal style, and when the lovely Bron of Vanilla Photography sent over the rest of her incredible images I knew my instincts had been right on the money! With the amazing Carolyn of Adore Weddings decking out Netherwood in swathes of greenery and white blooms, from Delicious Monster centrepieces to green runners and chandeliers (not to mention the bride's fabulously oversize foliage bouquet), the organic part of the equation was definitely covered, and combined with Kyllie's amazing feather-embellished Pronovias gown, the suited-and-booted groom's party, and that classic monochrome palette, it's beautiful from start to finish. Special mention to the one spot of bright colour – a Smarties wedding cake! This fun, personal detail is what SBB weddings are all about.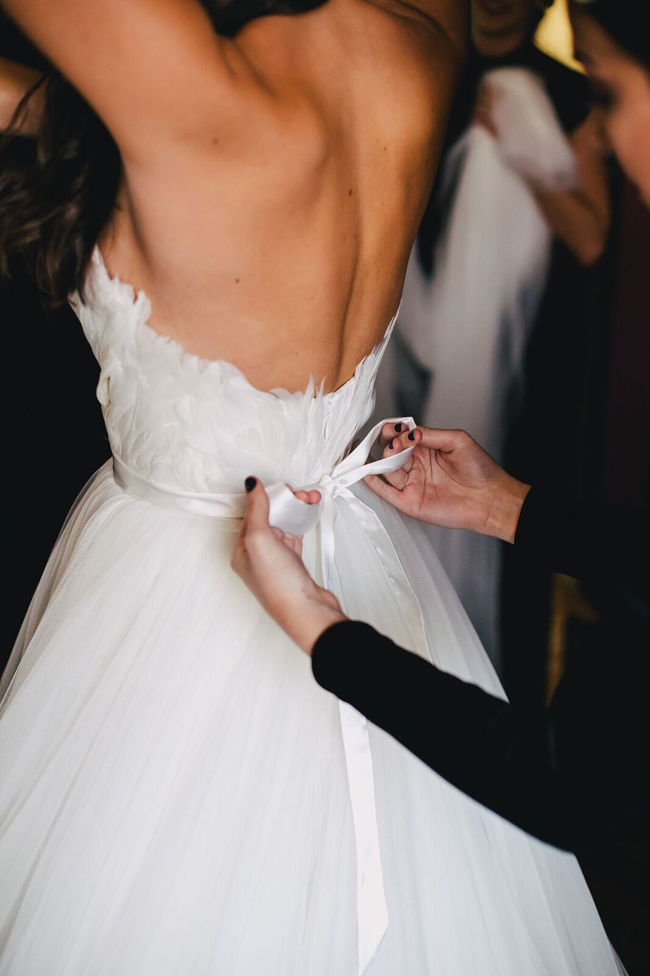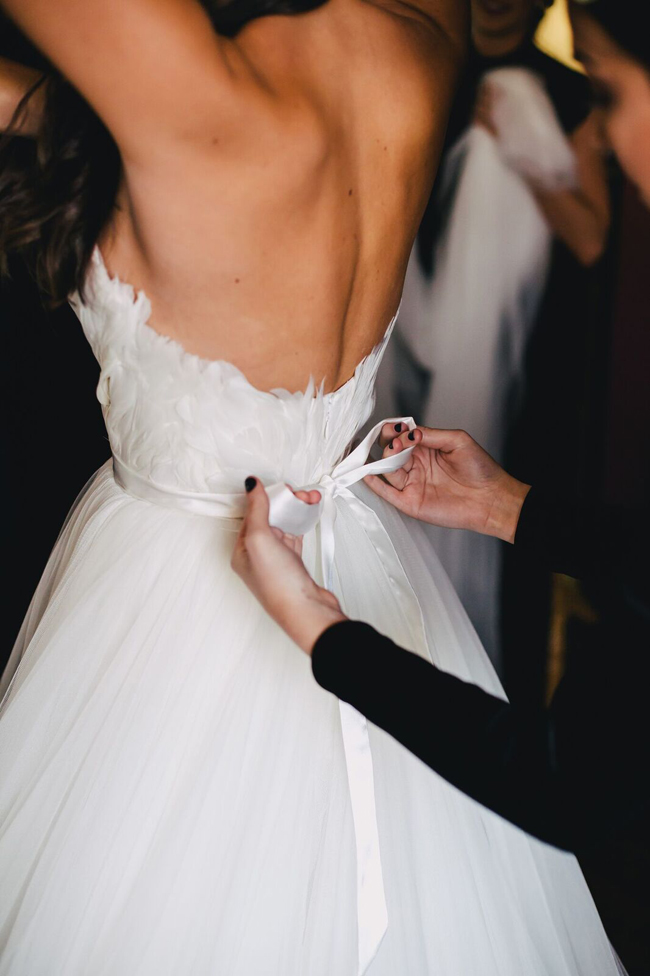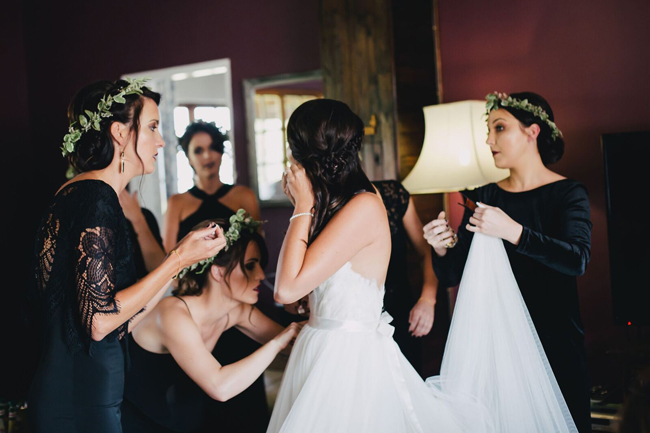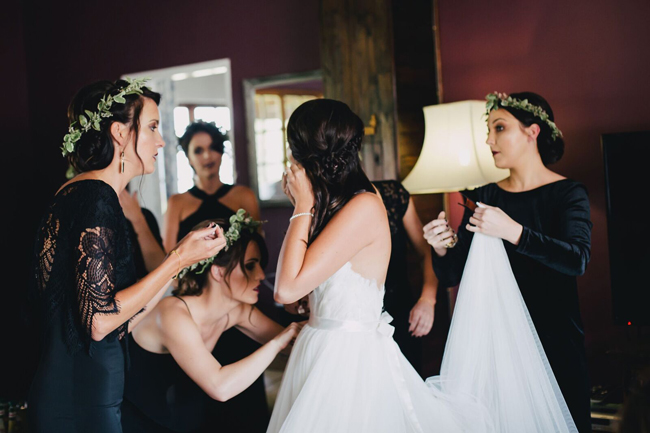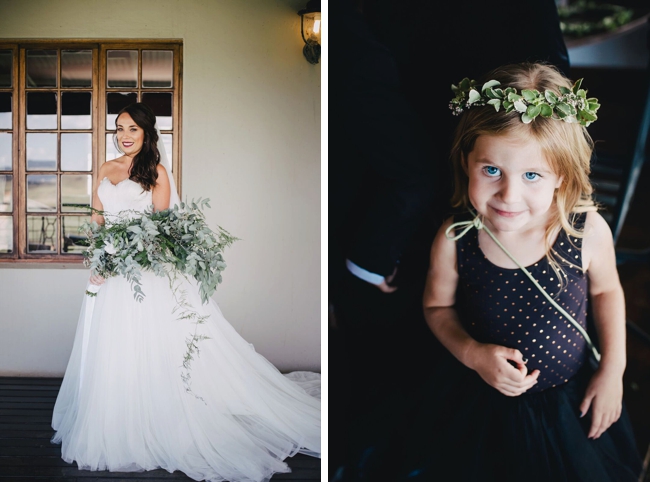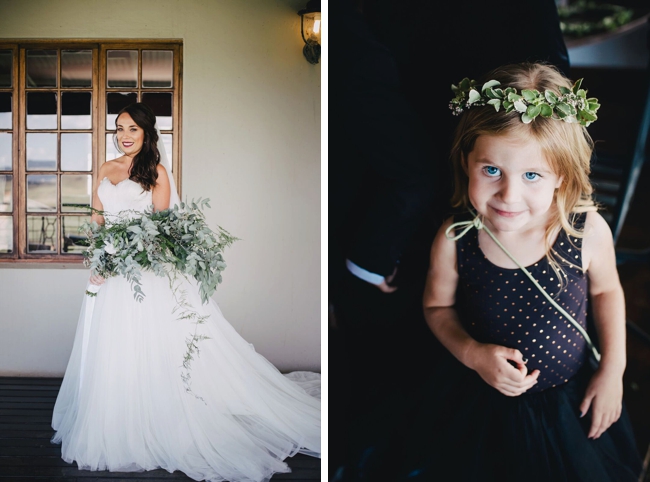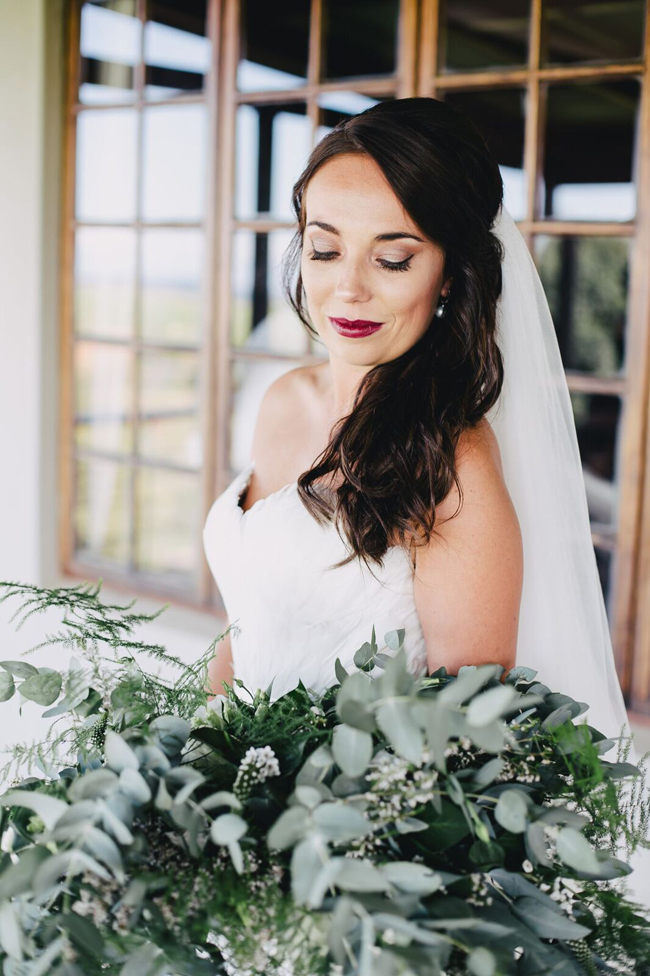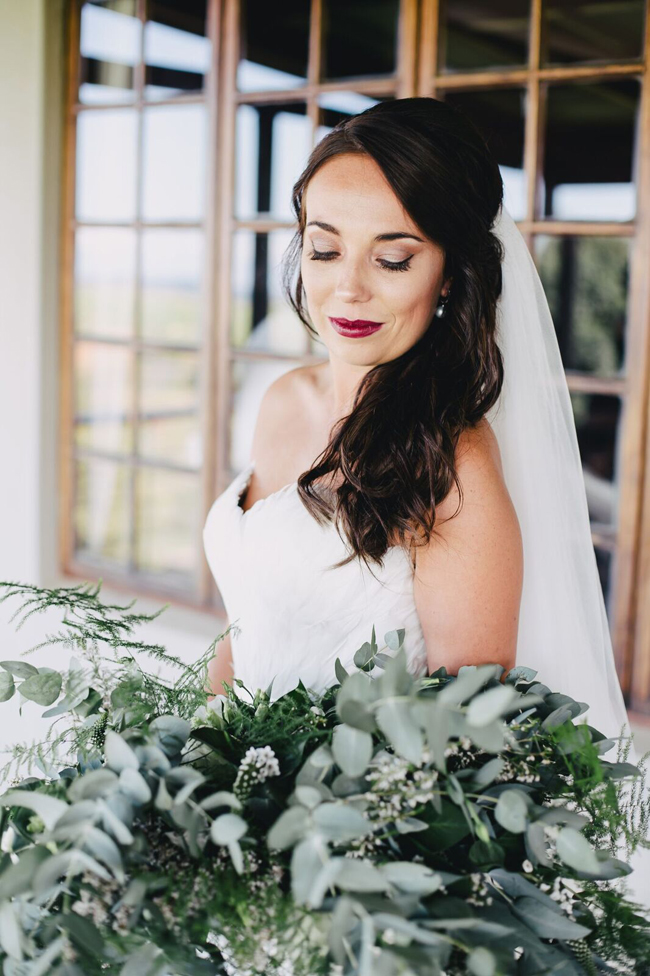 Love Story
At the very last moment in the beginning of 2010, I decided to move from Durban to Cape Town to do my honours studies. I quickly started looking for a place to stay and one of my school friends knew "some cool people" looking for a fifth housemate. I moved in and made friends very easily with these awesome people. This all led to one night, where after a few too many glasses of wine, my now husband and I had quite a deep and meaningful conversation. He won me over in a moment where he told me "I deserved better". Little did we both know, this conversation where 'Skinny Love' was playing in the background of my old Peugeot, was the start of the rest of our lives.
The Proposal
Every year for the past twelve years, my family and friends have gone to Mozambique for a few days in April. This was something I'd been telling Tom about ever since I had met him, so he knew it was a special holiday for me. Finally in 2015 we managed to both get leave and he came to Mozam with us. I found it a bit strange how he kept trying to figure out what time the sunset would be each day and when it rained he looked genuinely upset. He told me we needed a date night in Mozam and he had it planned. Tom is not the most romantic person so this this seem a little strange to me. One evening, he asked me to go for a walk with him on the beach to the point; he had a satchel with him that looked very heavy, but I just went with it. When we got to the point it was just before sunset; he set out a blanket and out of his satchel came every type of food I had ever said I like as well as a stunning bottle of wine. My suspicions rose but once I had a glass of wine and we were just talking I started to relax and just have fun. He then asked me if we could play a game – the game was relationship trivia. I got every question right and was getting very competitive and then of course the last question was, "will you marry me?" It truly was the best moment of my life and when my parents popped out from around the corner, my heart skipped a beat as the fact that he had planned for them to share in the moment with us was more than myself or they could have asked for. A lot of champagne was consumed that night!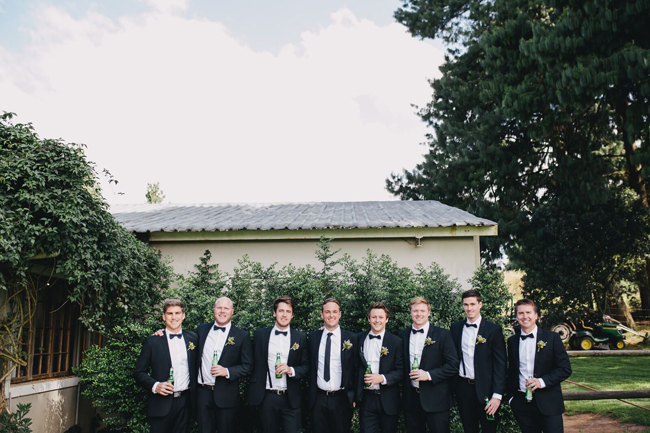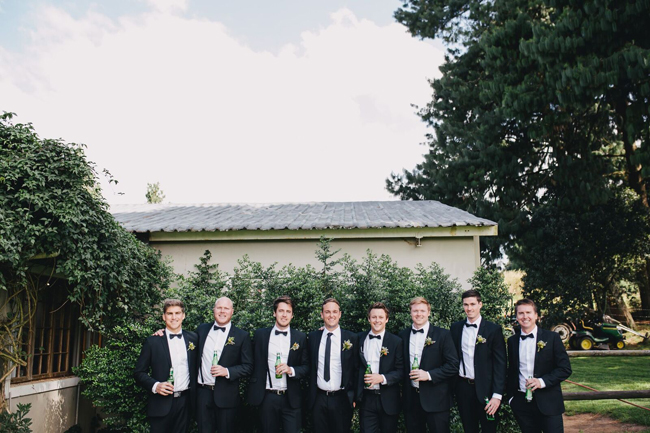 The Venue
After seeing many photos of Netherwood over the past few years I always knew it was where I would get married. Lucky for me I never had to convince Tom at all, he absolutely loved it and it was the only venue we saw. The thing we loved about Netherwood is the fact that everything was close together and the house that comes with the venue is absolutely gorgeous. The entire bridal party and both our familes could stay together and that made the weekend so special for us. Netherwood is absolutely gorgeous, the style is exactly what we wanted and we feel so blessed to have got married there.
Wedding Style
Our vision was wild and romantic flowers; we didn't want anything to be manicured or too stiff. I had always wanted black velvet to be a part of the wedding, and I dreamed of black roses but this became a logistical nightmare. My sister was the maid of honor and she wore the most beautiful long black velvet dress I've ever seen. Most importantly, we wanted our wedding to be very personal to us and for everyone at the wedding to know how much we really appreciated them being there.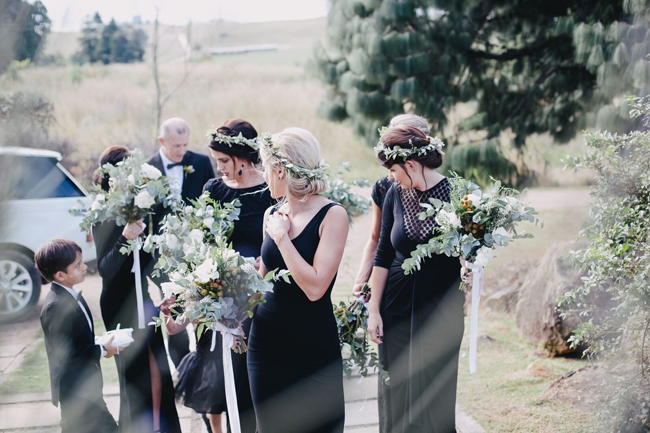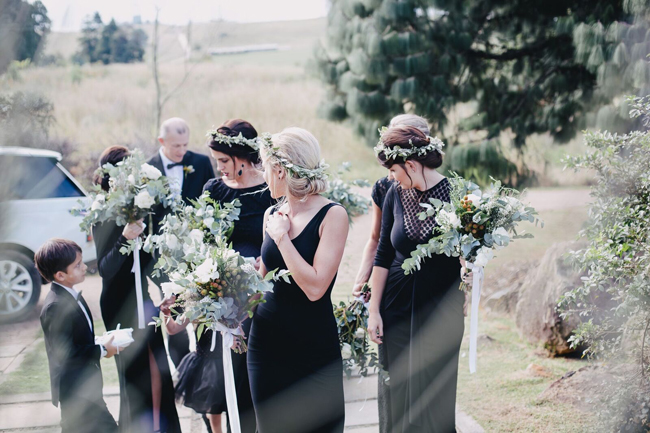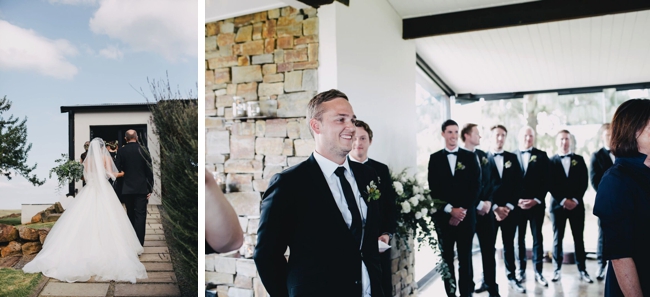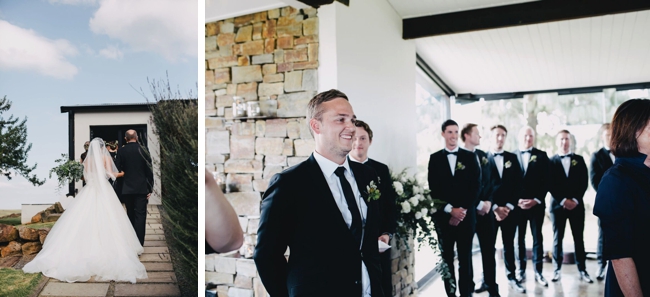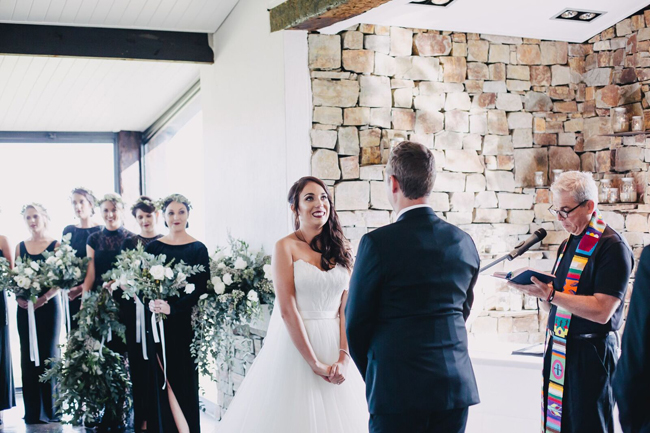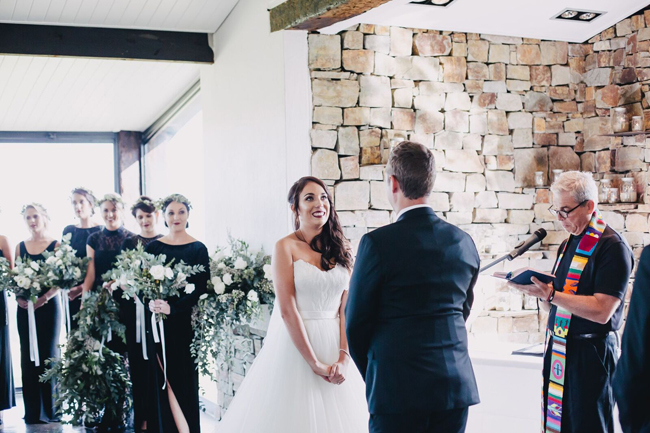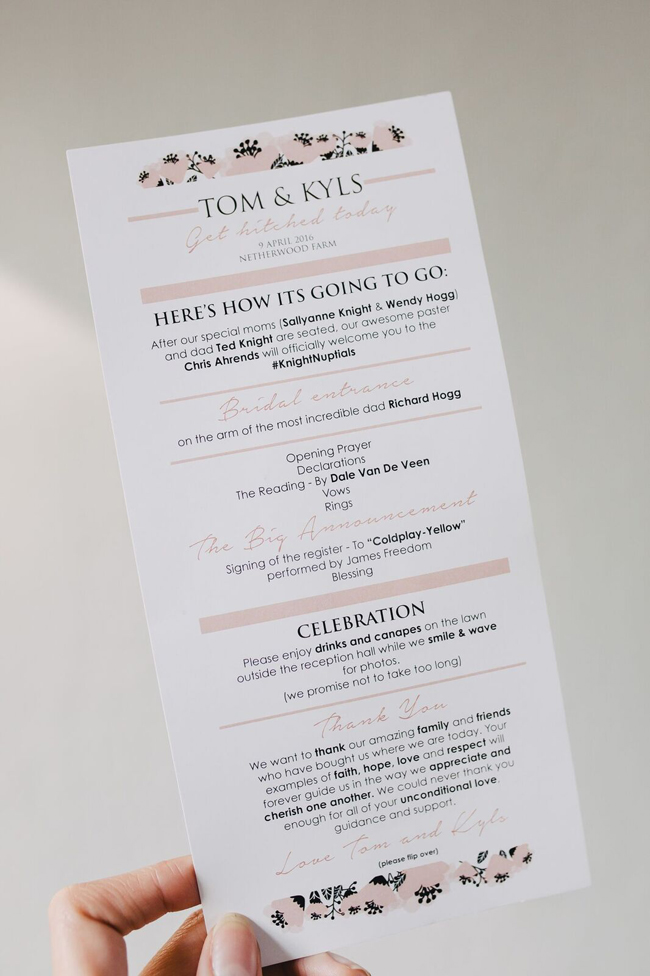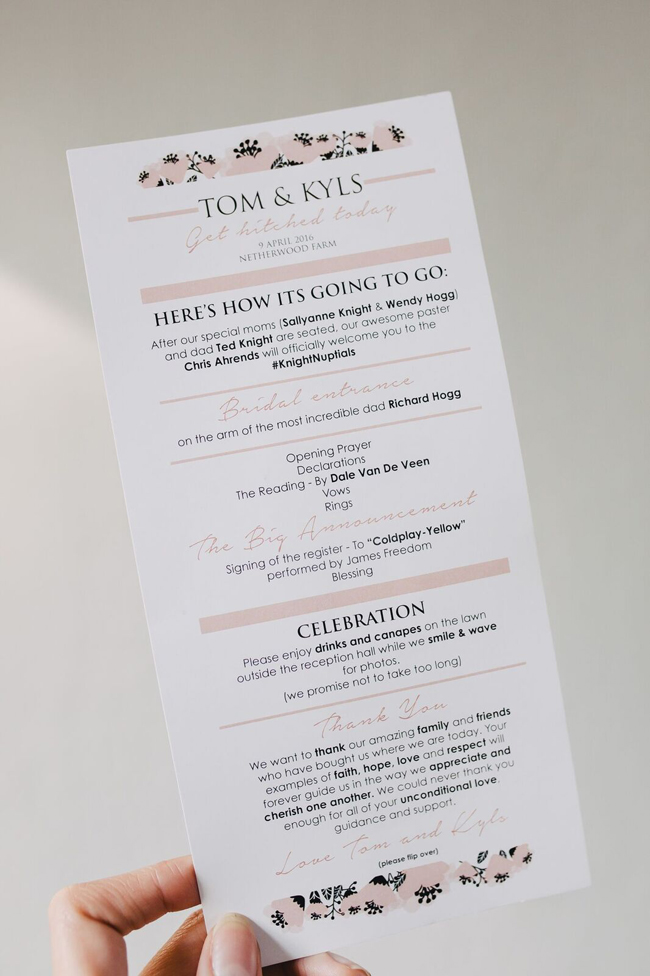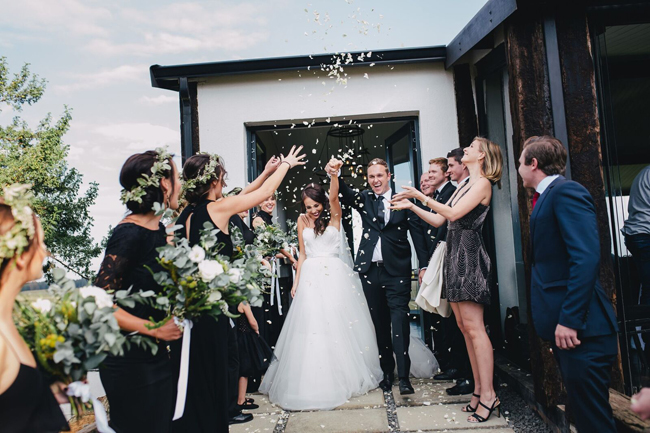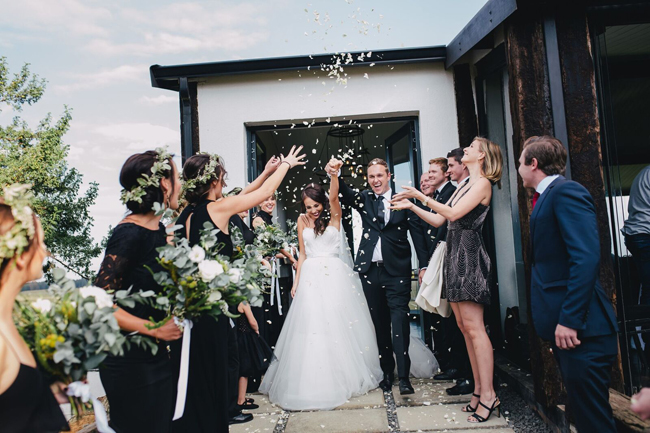 Wedding Details
Tom and I both have such a love and appreciation for our friends and family and we wanted everyone to feel special and appreciated at the wedding. We decided to do write a memory about each person, as well as give them each their own hashtag for the wedding day. This was a project that took a really long time and at times we felt like canning the idea, but it was one of the most worthwhile things we did. Another one of our favourite details was our Smartie cake – Tom absolutely loves Smarties so we did a five-tier chocolate cake covered in Smarties. The cake was bright and happy and we loved it.
DIY Elements
My incredible mom made 80 wooden hearts that were put on to sticks and stuck into the ground at different heights – we loved these as it gave such a happy feeling to the wedding and people loved using them as props in their photos.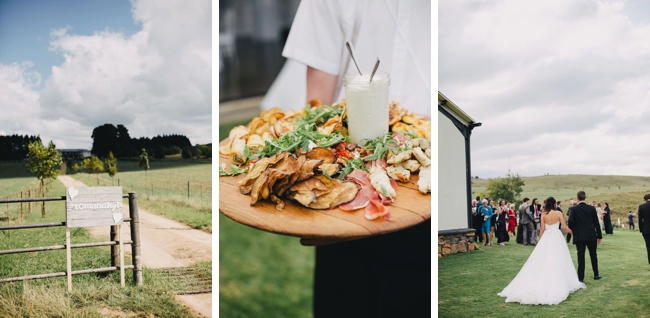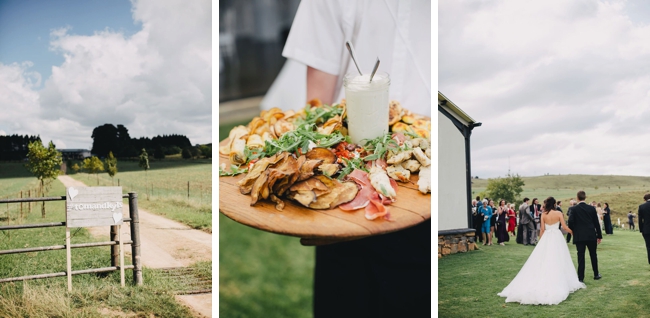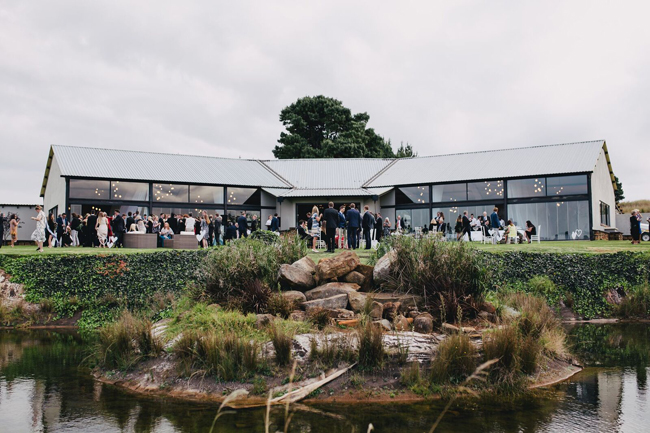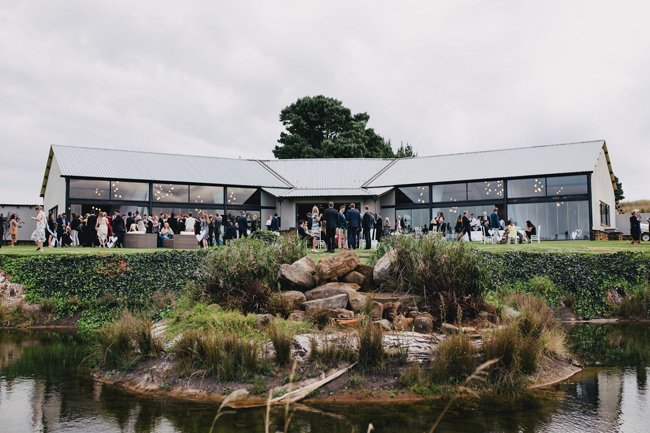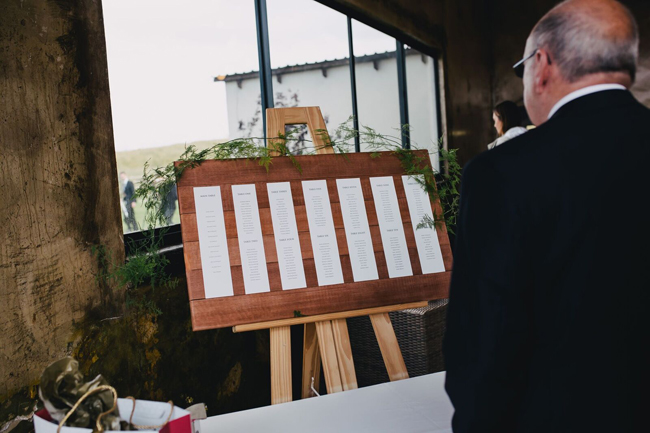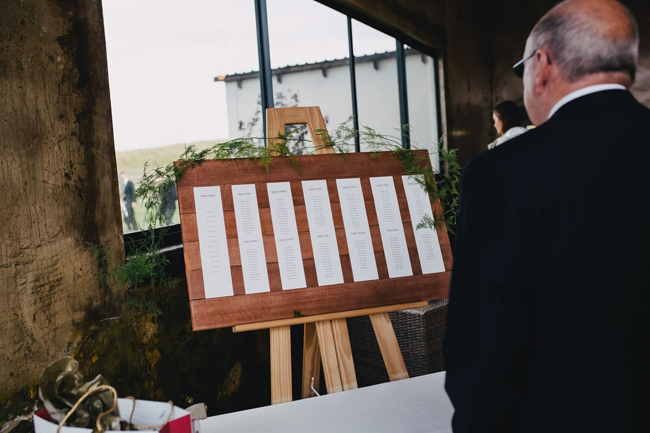 The Dress
I tried on a few wedding gowns and loved them all but I never got that feeling like I had found the dress I was going to remember for the rest of my life. I had pretty much settled on a dress until at the last minute decided to go to Pronovias in Sandton just to have a "look". I saw a dress with feathers and I was intrigued. It took me all of one second to know I had found "The" dress when I put on the a very dramatic and very big dress with a feather bodice. There was no doubt in my mind and I still love my dress to this day (even though it was not the easiest to walk around in on the day.
The Bridesmaids
I asked my bridesmaids to each choose their own dress because I wanted them to be able to wear them again and I wanted them to feel amazing on the day. The brief was a long black dress. It was so fun seeing what they chose and I honestly loved each and every dress. They looked so beautiful.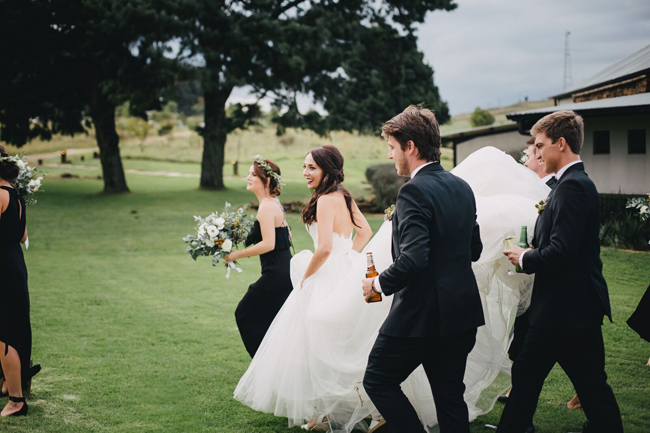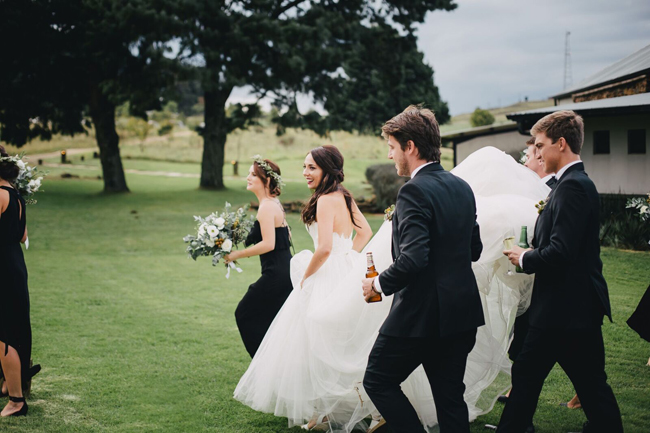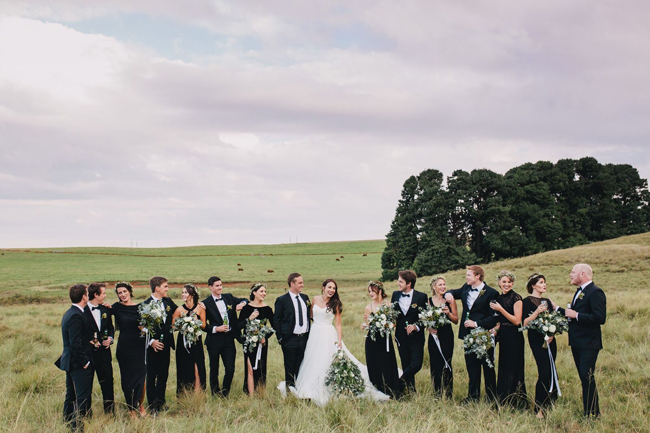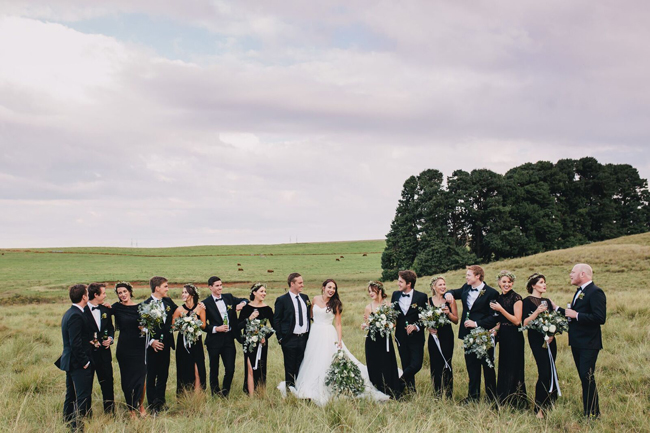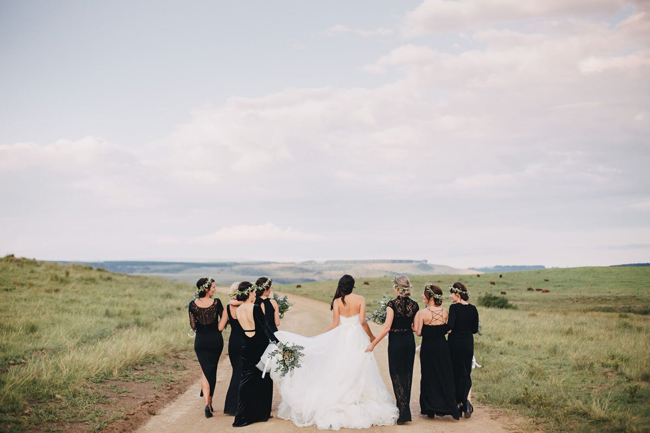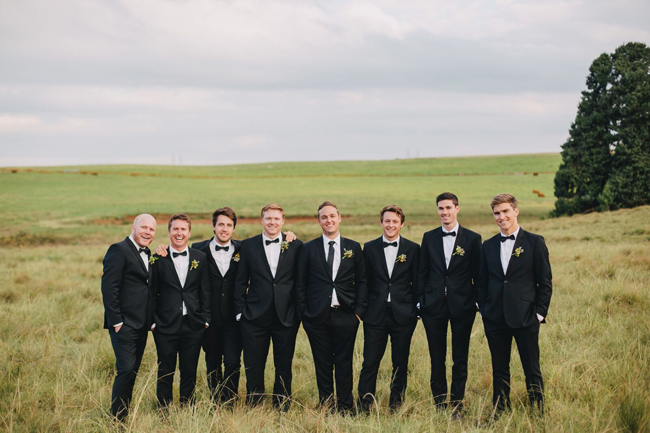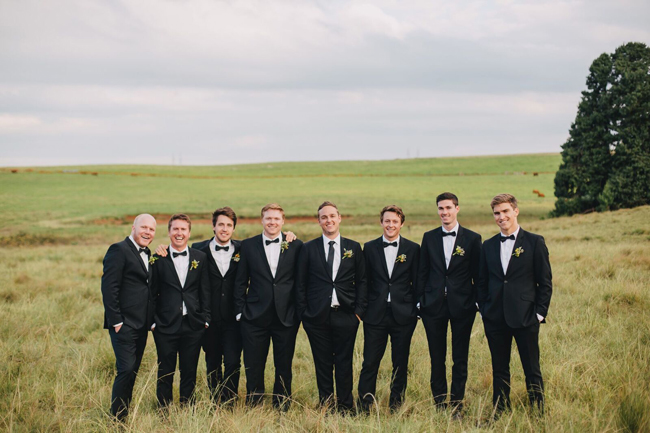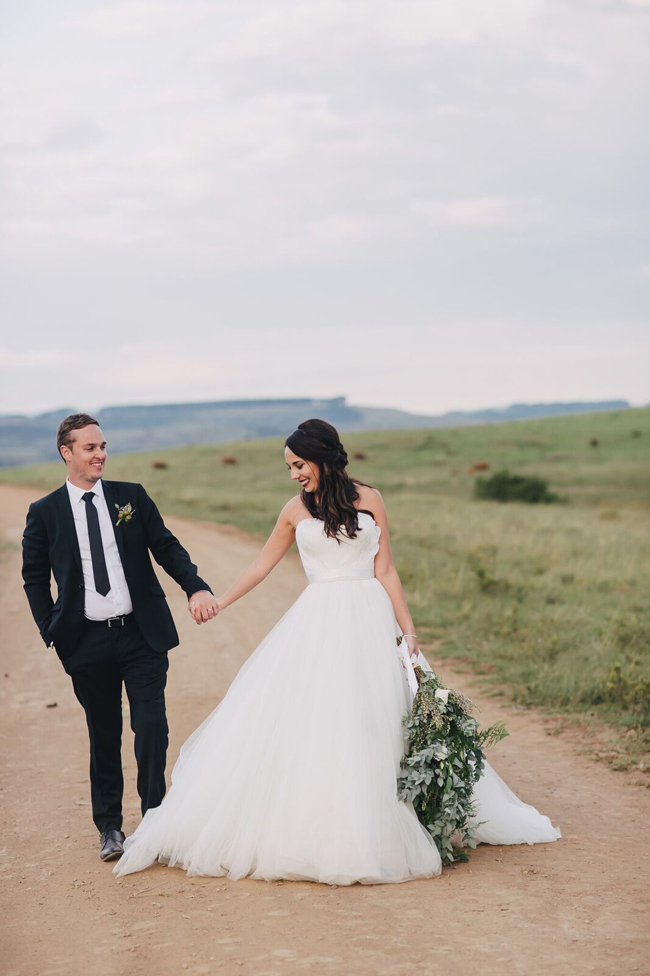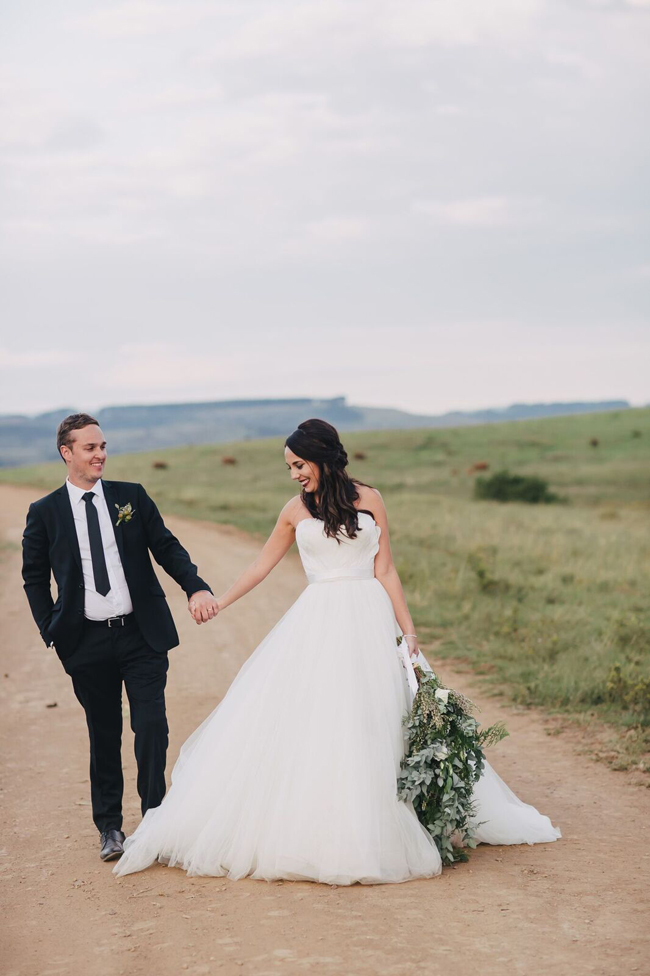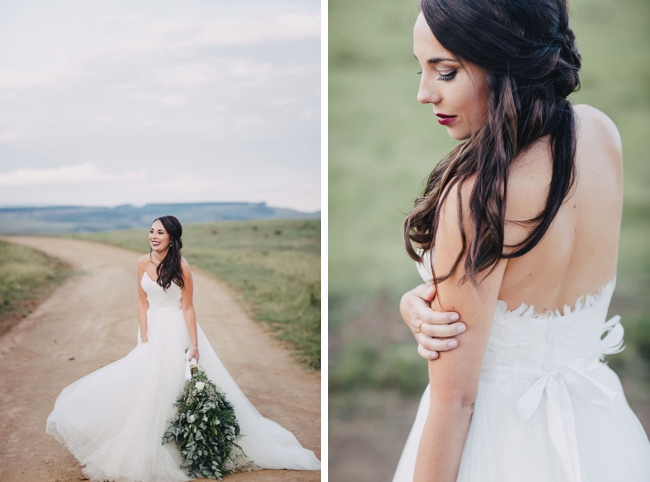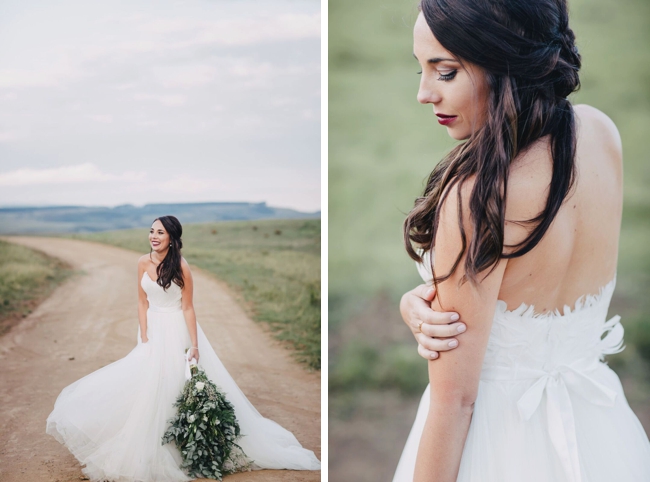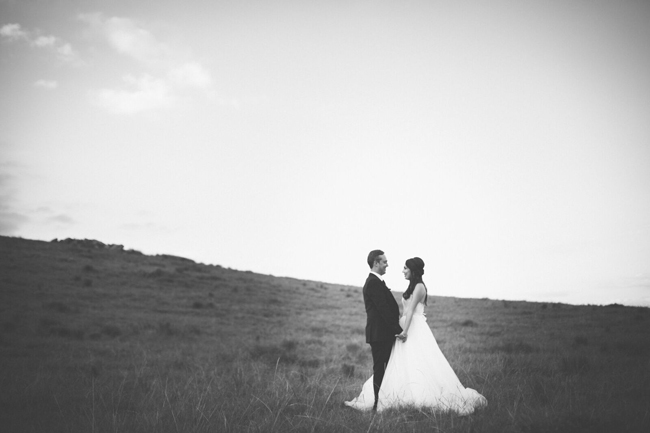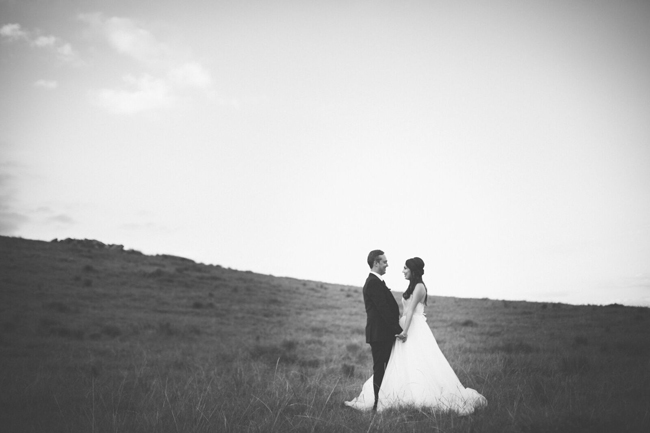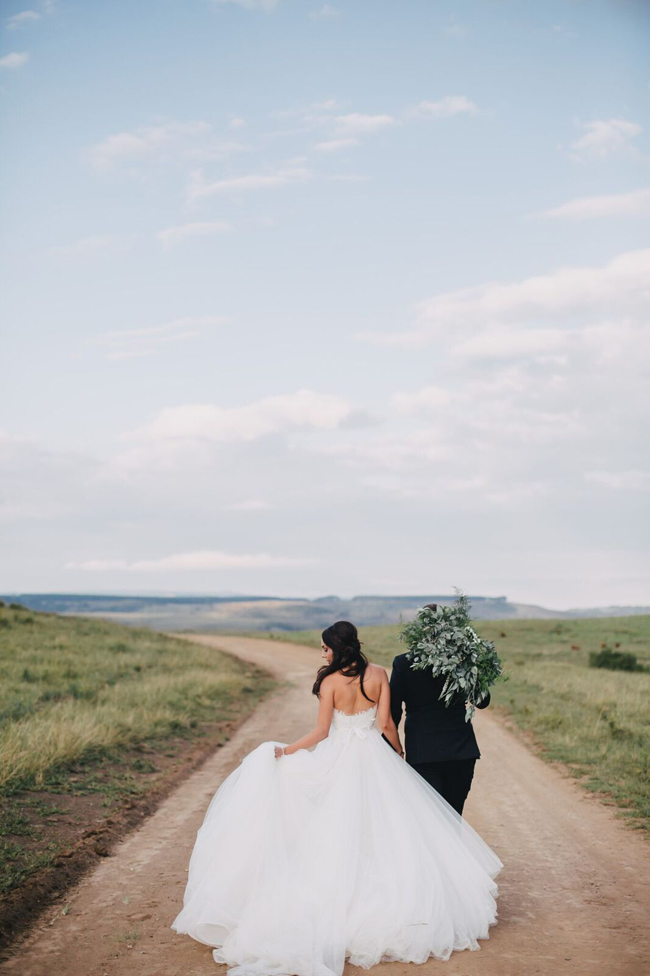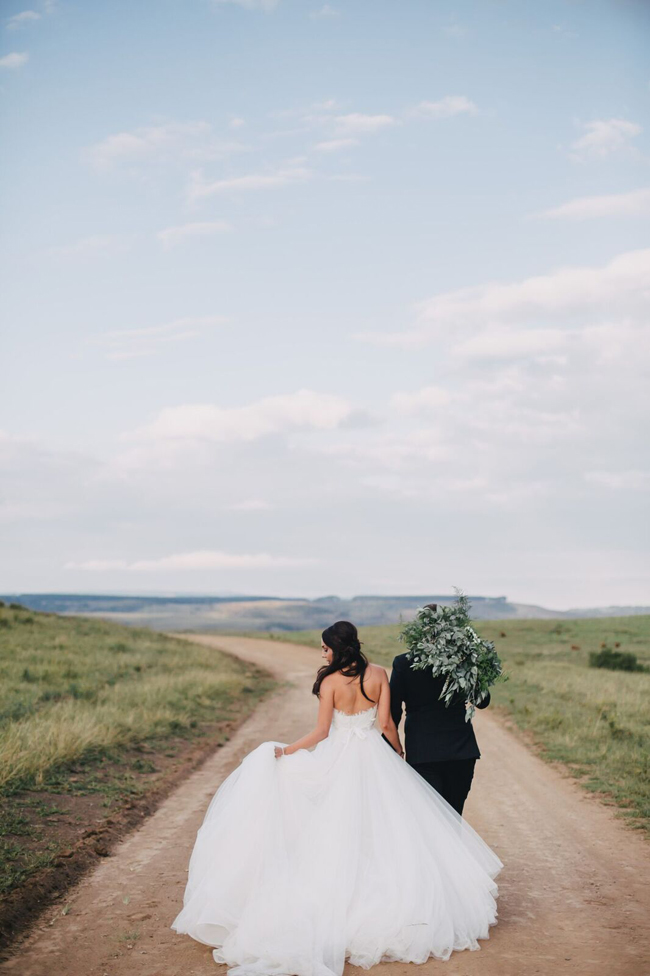 The Flowers
My flowers were made up of wild and romantic greenery with gorgeous white roses. Our bouquets were absolutely gorgeous and were tied together with simple green head wreaths for all my briedesmaids. Carolyn from Adore Weddings completely is an absolute genius at creating this look.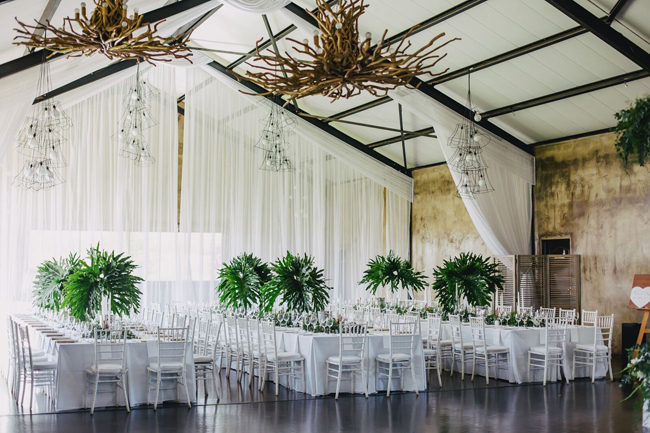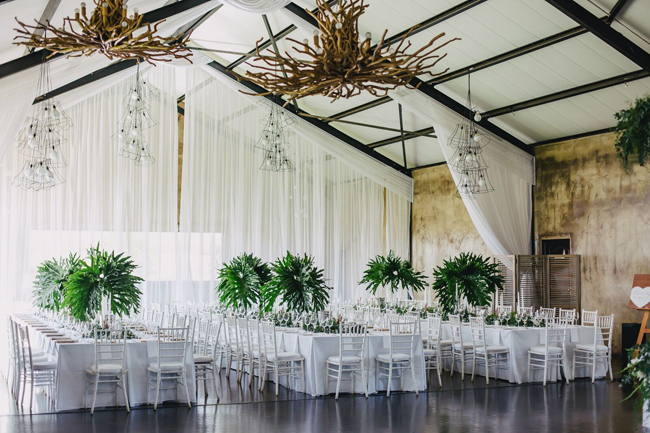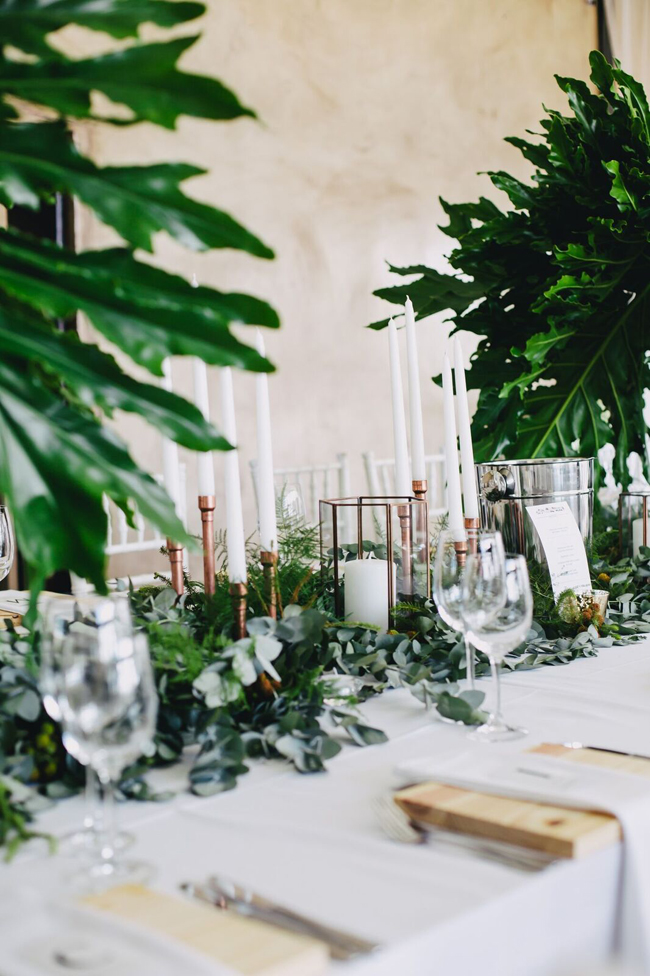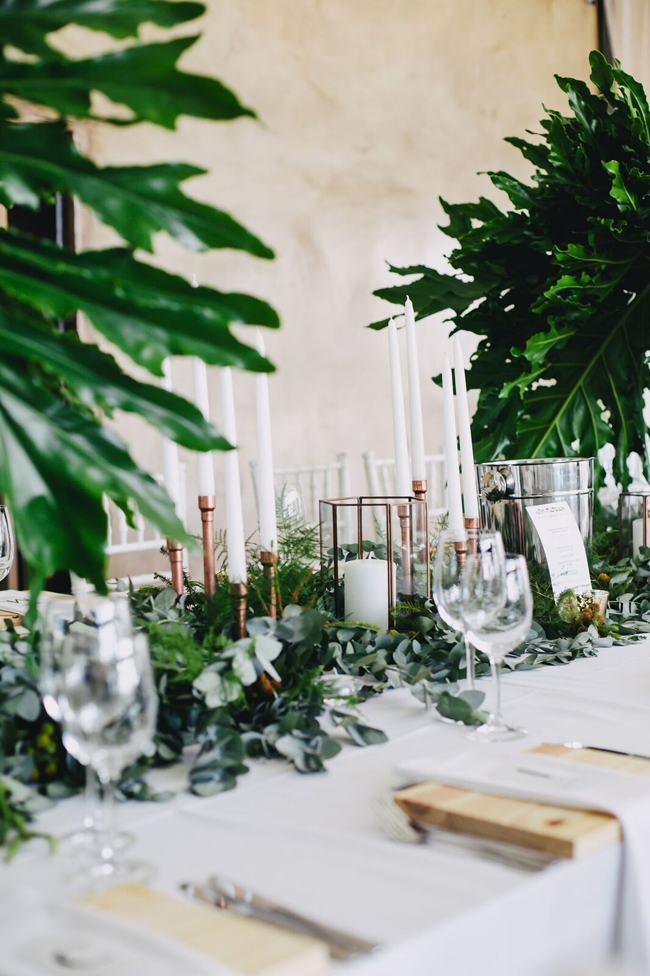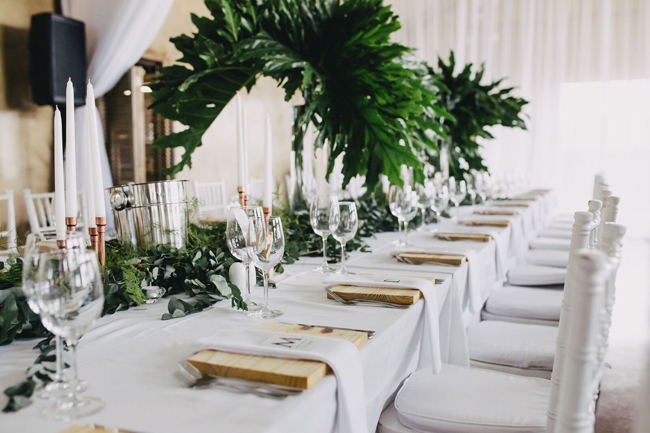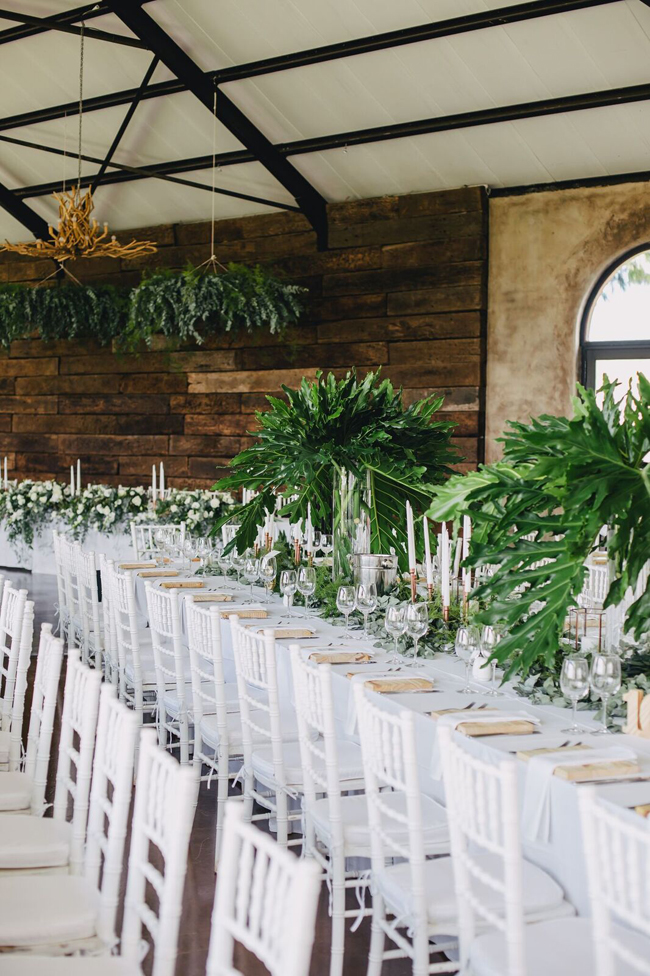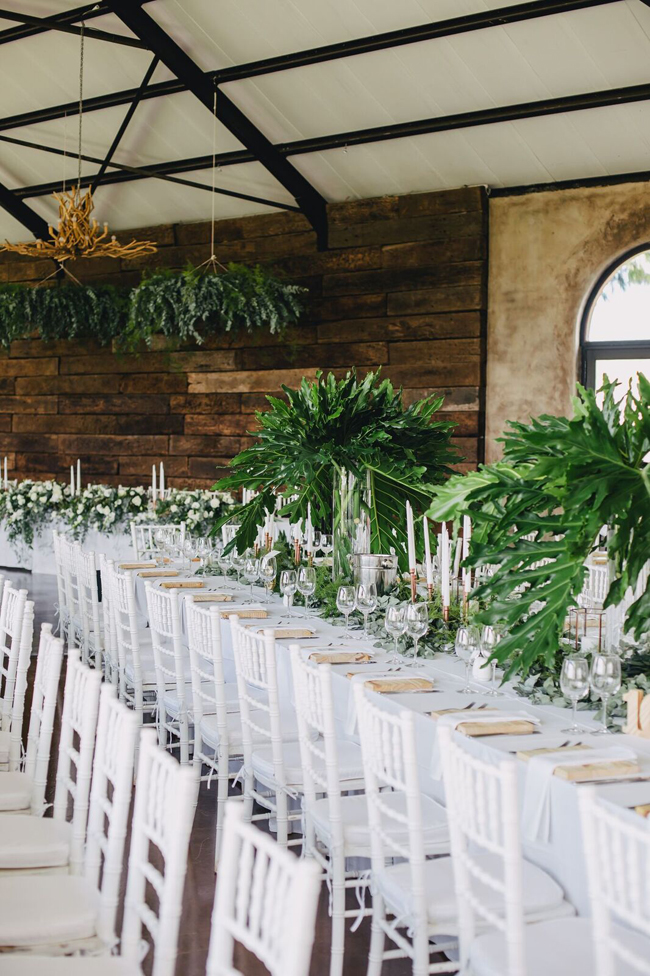 Memorable Moments
Seeing the look on my dad's face when he handed me over to Tom was one of the most special moments of my life; in that moment I could see he was so proud of us and had complete trust in Tom to love and protect me for the rest of my life. Another moment was definitely when we left the wedding and were on our way to our honeymoon suite in a golf cart, and the joy in both of us was completely palpable. We couldn't stop talking about the incredible time we had just had. It was one of the most content moments we have ever experienced.
I did a pre-recorded message to Tom that played before I walked down the aisle. It was very a very special moment as it was not only a surprise for Tom but it was a way for me to express my love and promises to him without the stress of doing a speech. There wasn't a dry eye in the church after it played and it set the tone for the wedding.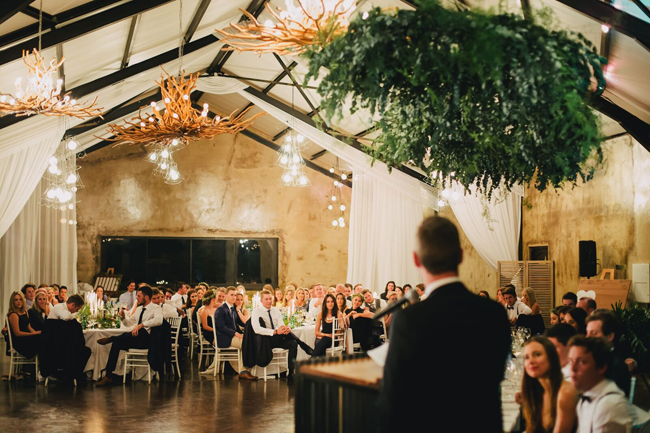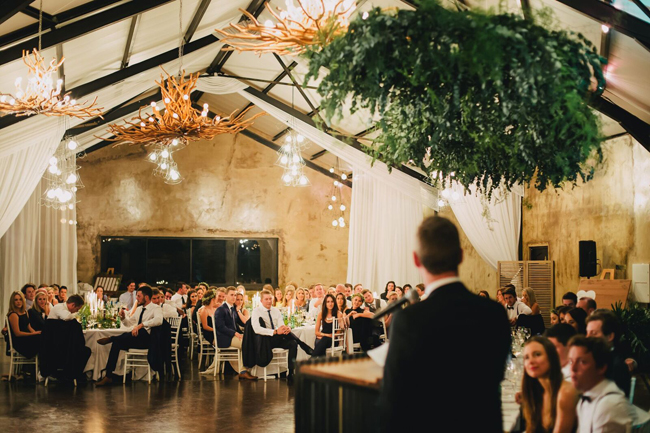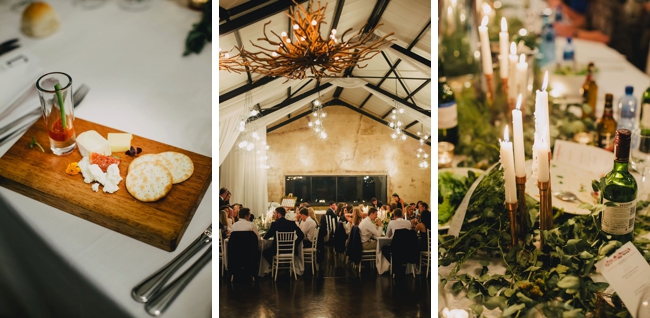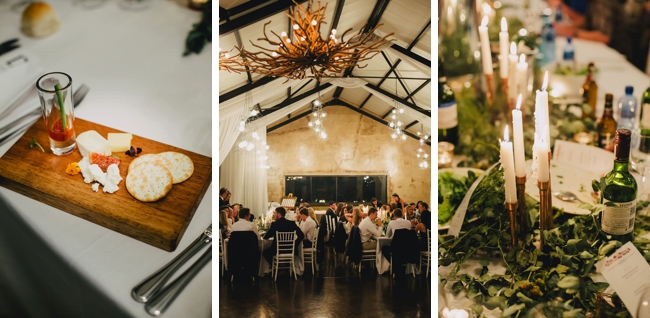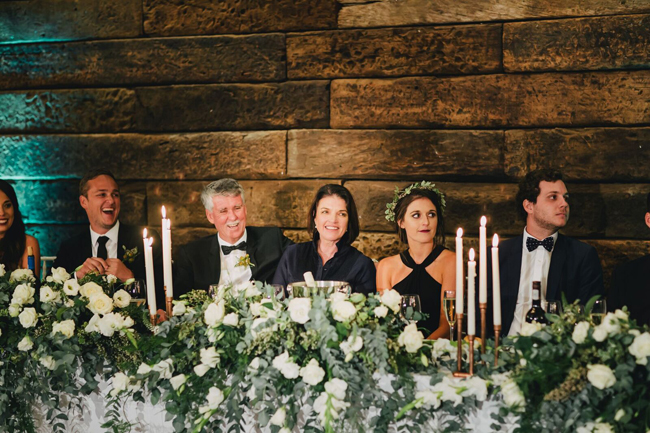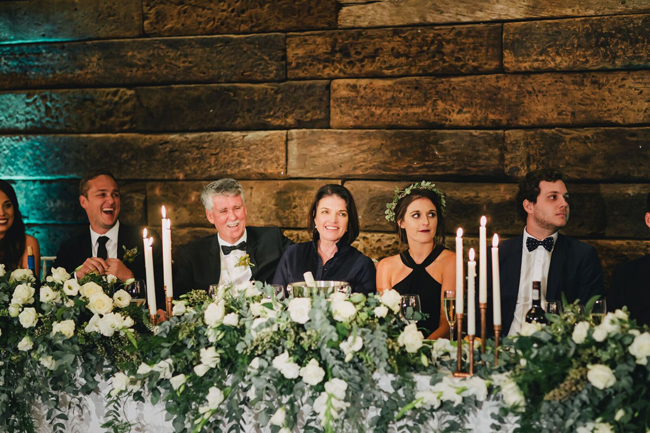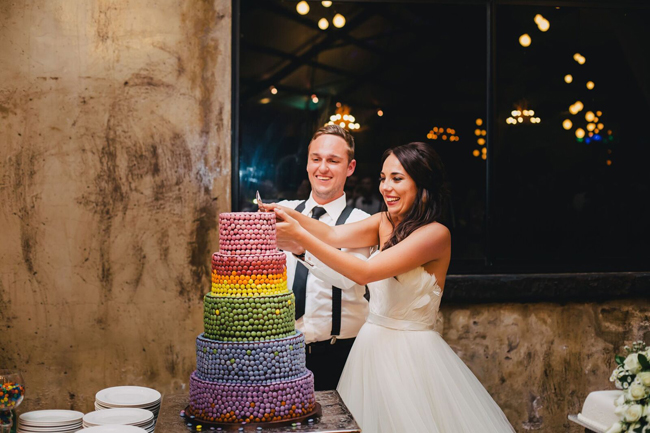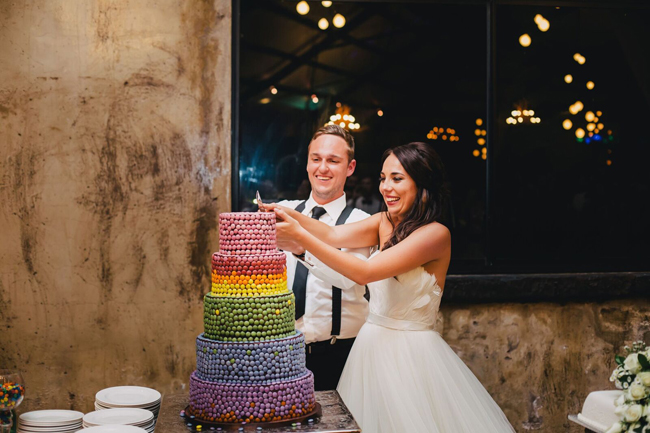 Best Decision
The best decision we made was to remember that the day was not only about me and Tom, but it was a huge moment for both of our families as well. Making sure they felt included and appreciated throughout the planning was really important to us. We also decided to let things go when there was a disagreement or the potential to start an argument, as we wanted the journey to be remembered for love and happiness, so choosing our battles was the best decision we made.
Advice for Future Brides & Grooms
You are going to have the most incredible day of your life; appreciate every little thing people do for you in the journey you are on right now. Choose your battles and take in every moment. Make sure you stop and look around you during the night, you will be humbled by what you see. Make time to greet your guests if you can, no one expects a long conversation but going home after a wedding not having said a word to the bride and groom doesn't create the feeling you would want your guests to leave with.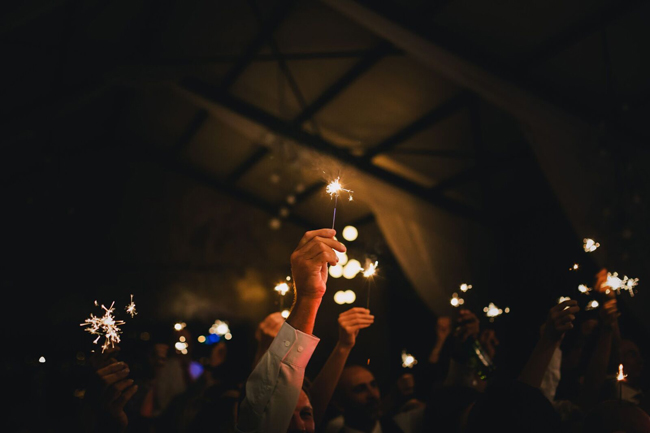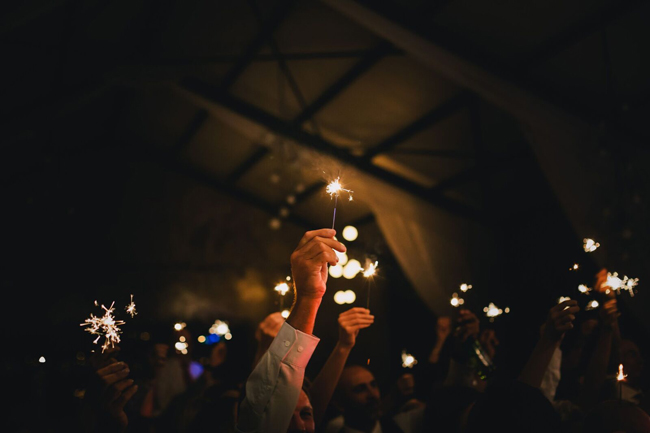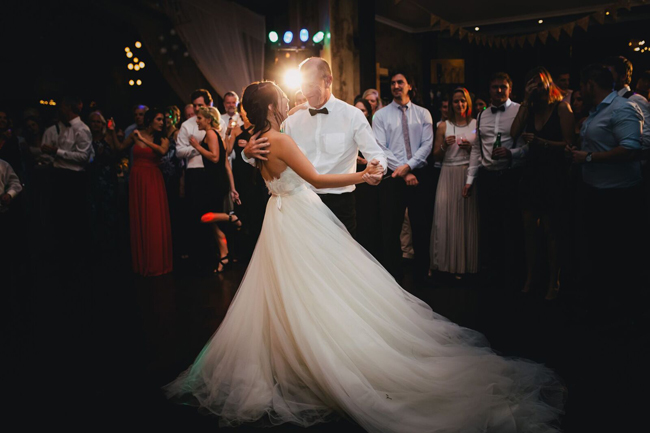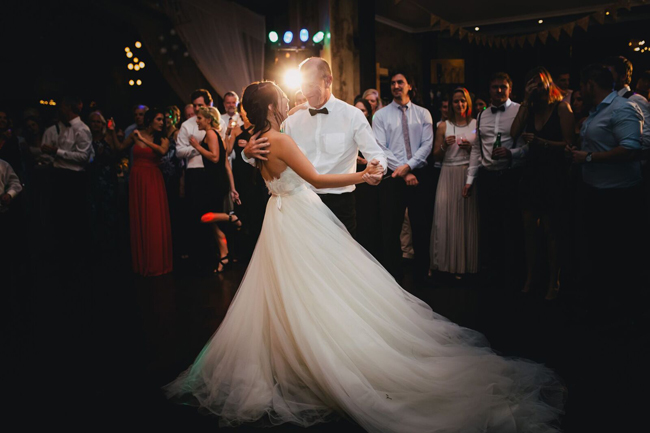 You can see more from this wedding on the Vanilla Photography blog.
SERVICE PROVIDERS
Venue: Netherwood | Catering: Aubergine | Photography: Vanilla Photography | Flowers & décor: Adore Weddings | Stationery: Bride | Video: Beyond Measure | Cake: Sharyn's Cakes | Bride's dress: Pronovias | Hair: Drew Christie | Makeup: Nancy Edmunds | Groom's attire: Tiger of Sweden | Groomsmen's attire: Eurosuit (suits); Studio W, Woolworths (bow ties & ties) | DJ: David Yapp of Topjocks | Live music: James Freedom