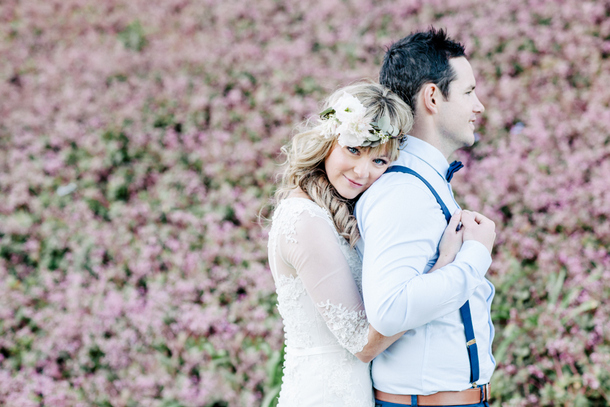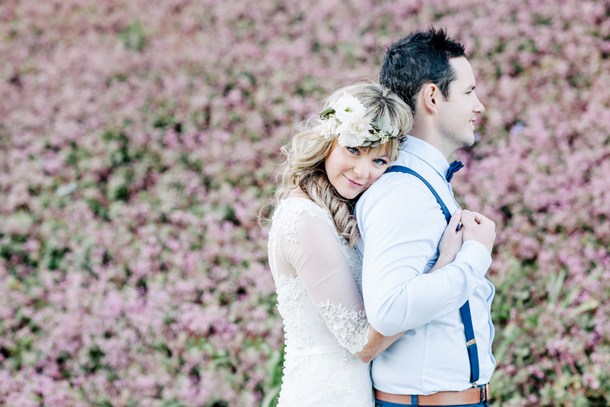 Some weddings are just easy breezy – I just have to look at them to know I want to feature them on SBB! Today's is one of those – I absolutely adore Katy & Shaun's mix of boho, rustic and clean, contemporary style with a dash of pastels – it's just sheer prettiness. The attention to detail in the wedding reception is brilliant – the effect may be relaxed, but I love the little touches like champagne cork menu holders, tiny tin watering cans filled with delicate pink blooms, floral chandeliers, and a LOVE sign shining delicately against the pure white backdrop of the Talloula reception space. And let's not forget the bride's gorgeous flower crown and lace sleeve dress combo, bridesmaids in soft blush, and boys in bowties. As I say, easy breezy – and beautifully photographed by the fab Vanilla Photography too.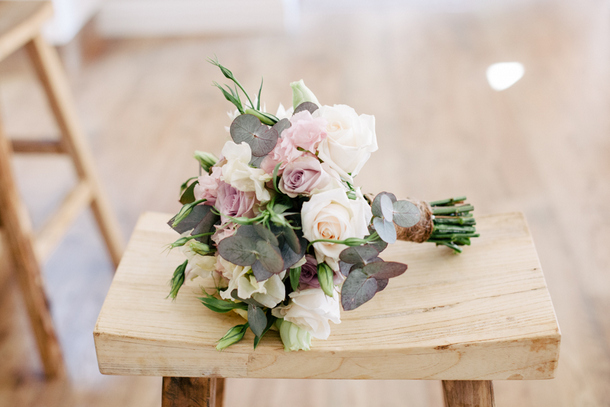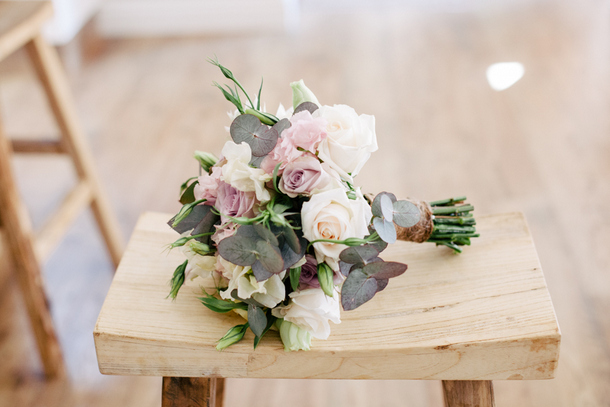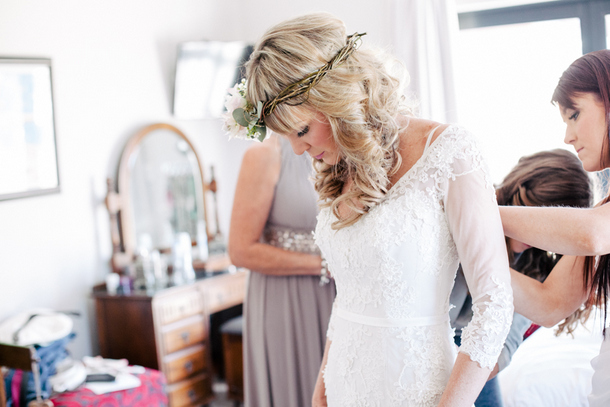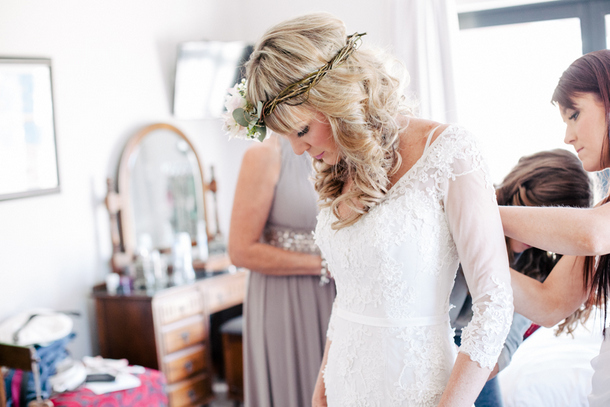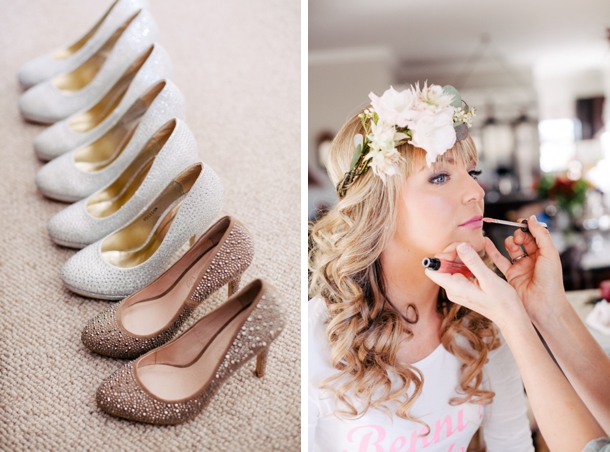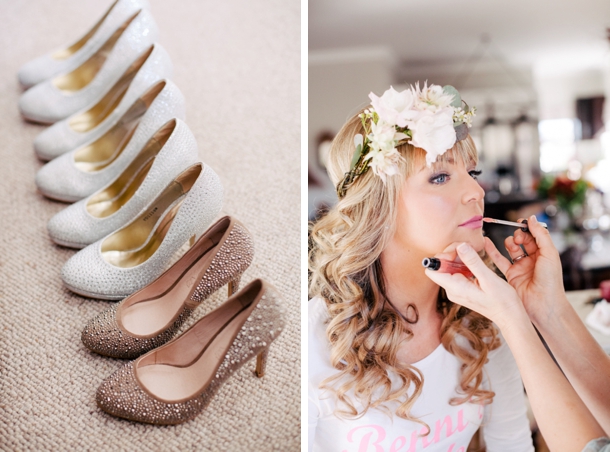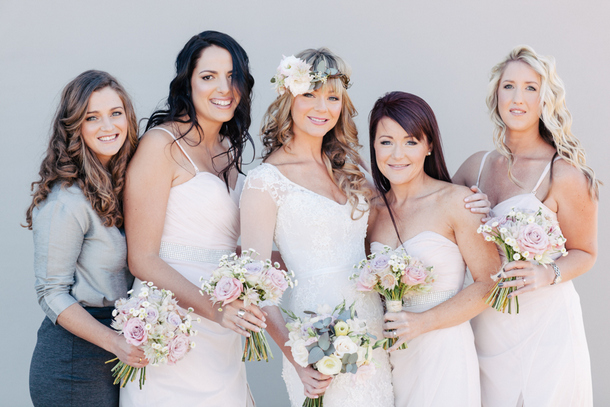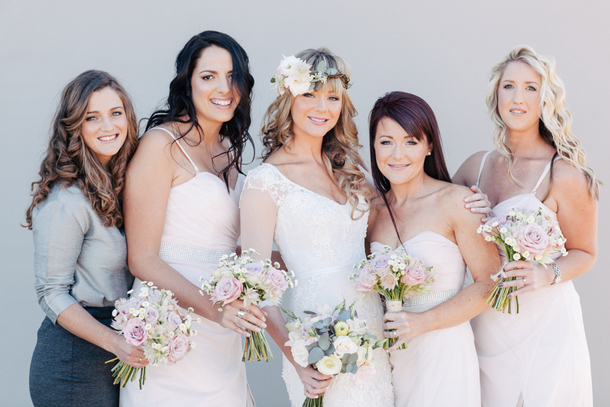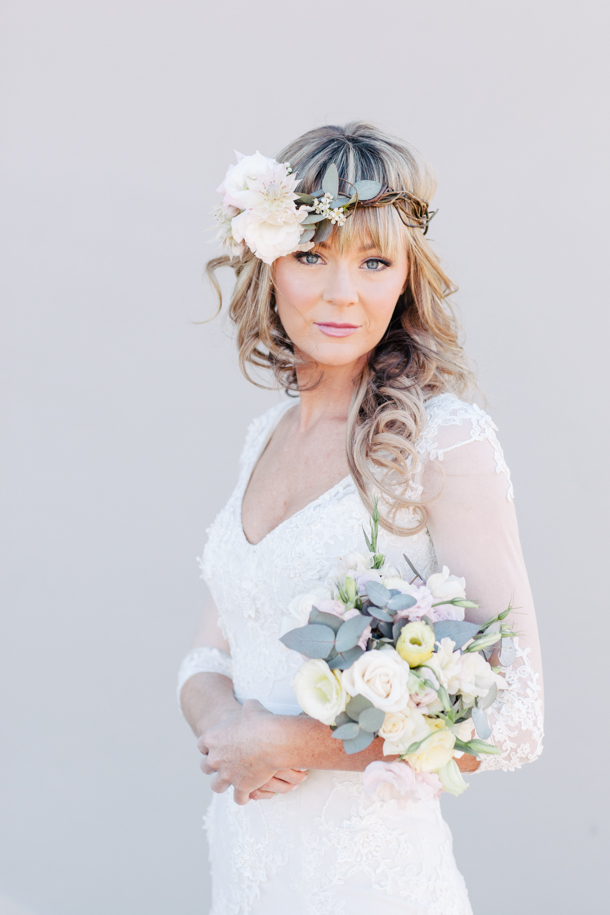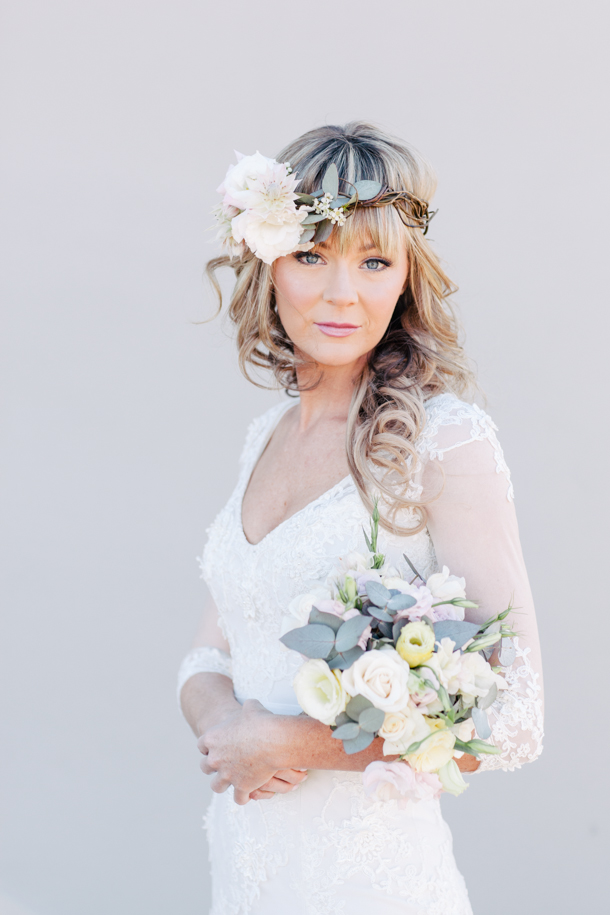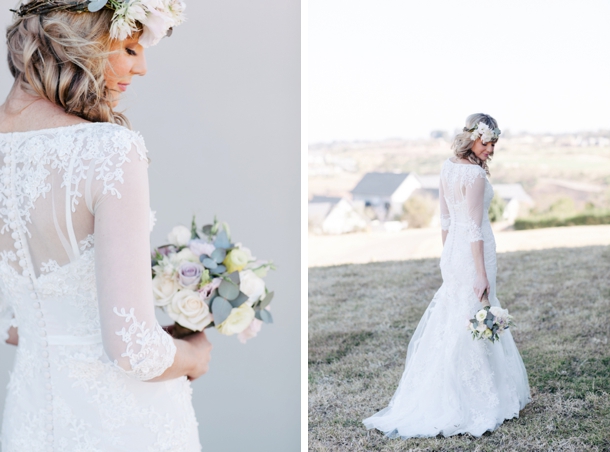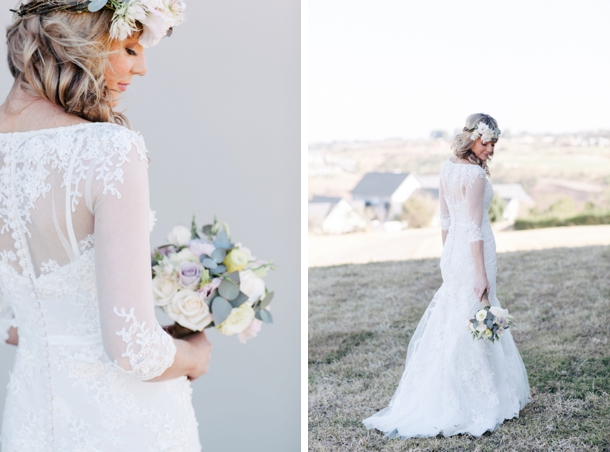 Love Story
Shaun and I met briefly at my standard 9 dance, when I was 16 and he was 17 . We saw each other at a mutual friend's party two weeks later and started our high school romance. We parted ways after five years of dating when I left South Africa to explore and travel, but remained friends. After another five years had passed, we bumped into each other again at a night club and have been together ever since.
The Proposal
I am one of those people who absolutely adore Christmas. Shaun decided to pop the question last Christmas by hiding my engagement ring in my advent calendar on Christmas Day.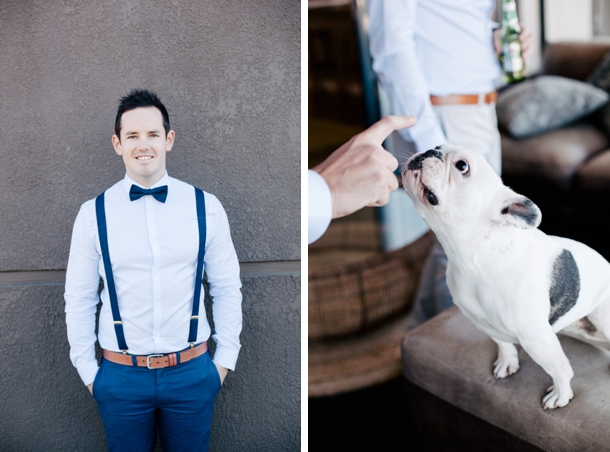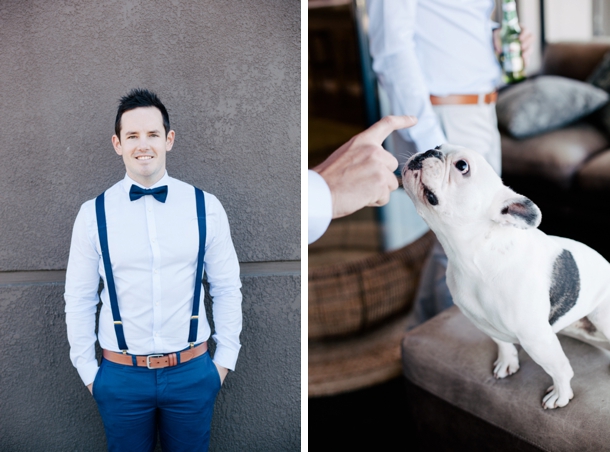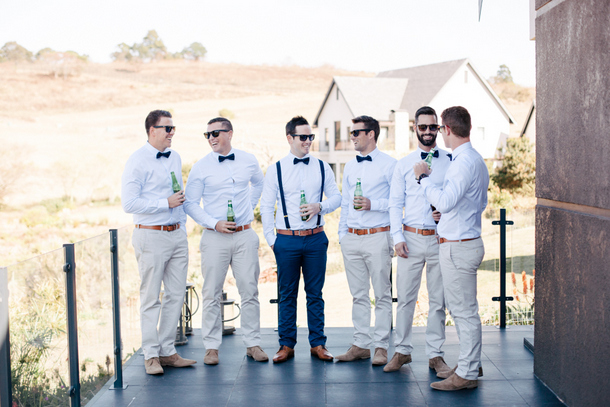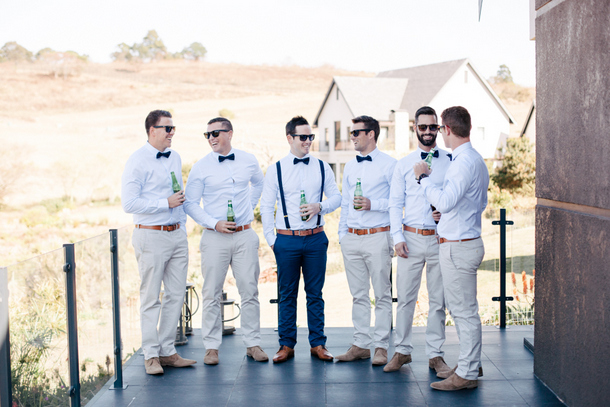 The Venue
Two days after Shaun and I got engaged, we went to Talloula for lunch. We loved the causal feel of the venue. The gardens are beautiful and the staff just amazing. We decided right then and there that this was where we wanted to get married and didn't look at any other venues.
Wedding Style
I wanted a very casual day, where people felt relaxed and the formalities flowed quite quickly and easily. I chose very neutral but happy colours for the day. Glynnis from Talloula was amazing – I showed her a few pictures and she did an absolutely fabulous job. She described my theme as "country chic" – I think it was just gorgeous!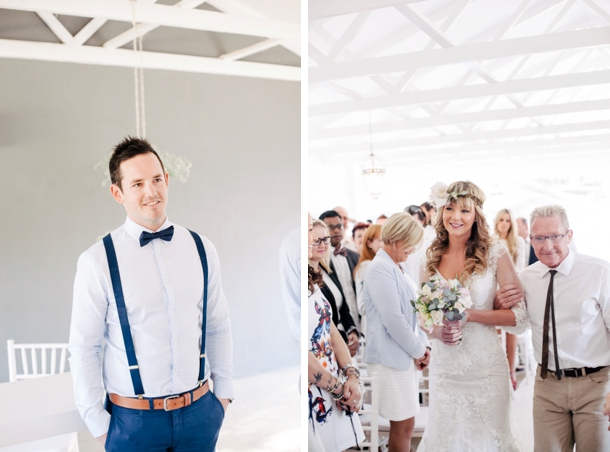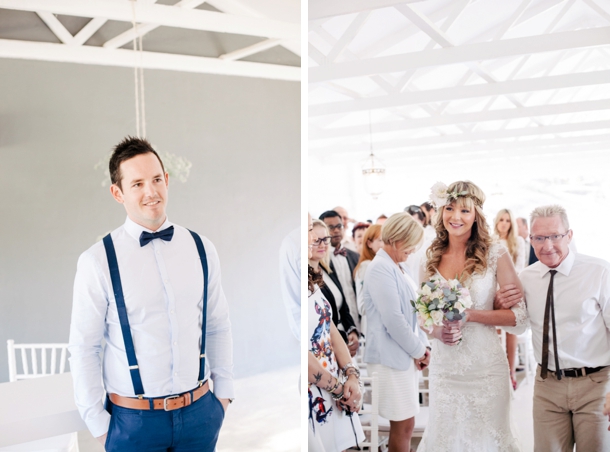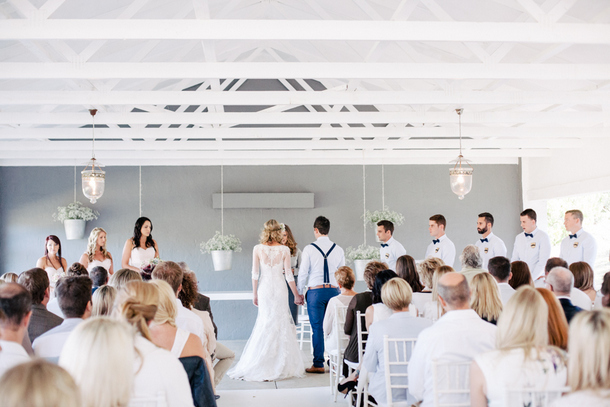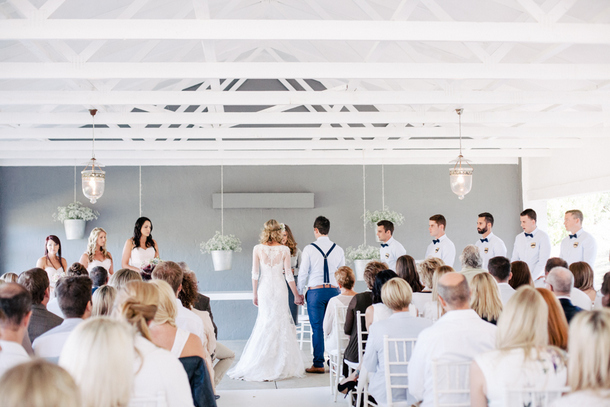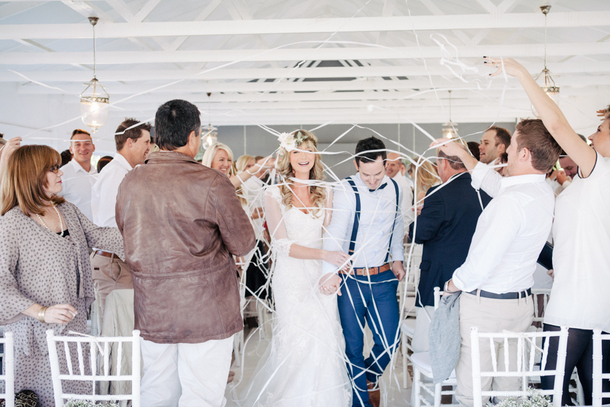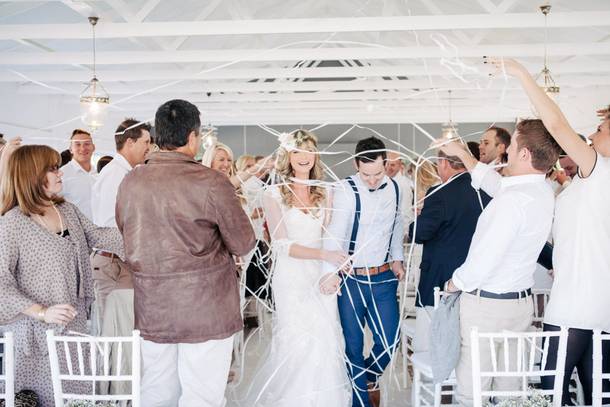 Wedding Details
Shaun and I wanted a very relaxed day. The biggest priority for us was to have a good time with each other, family and friends. I think our wedding day very much reflected our personalities in this regard and I can easily say our day was stress free and the best fun.
DIY Elements
I made my own wedding cakes. I didn't have one large cake, but a series of treats (chocolate brownies, red velvet cupcake and carrot cakes).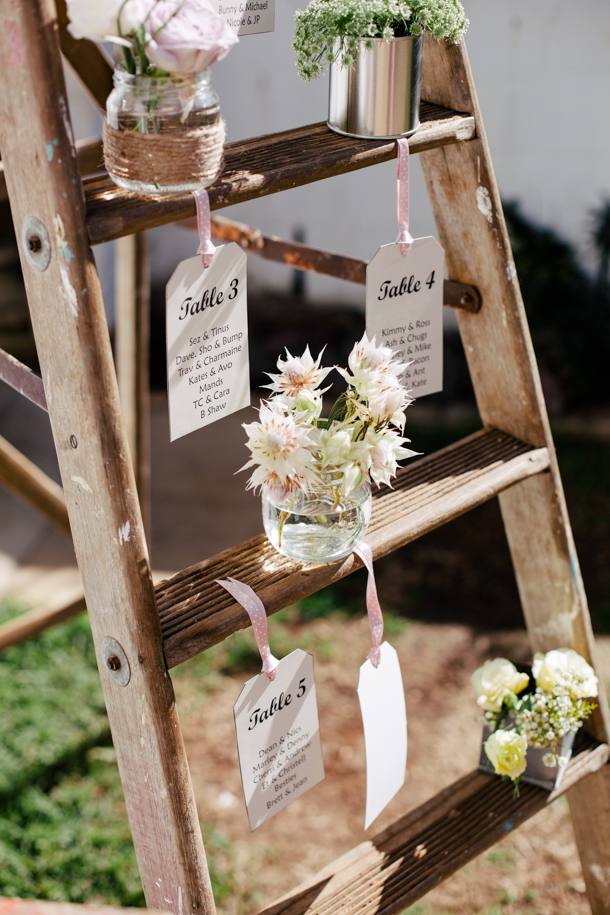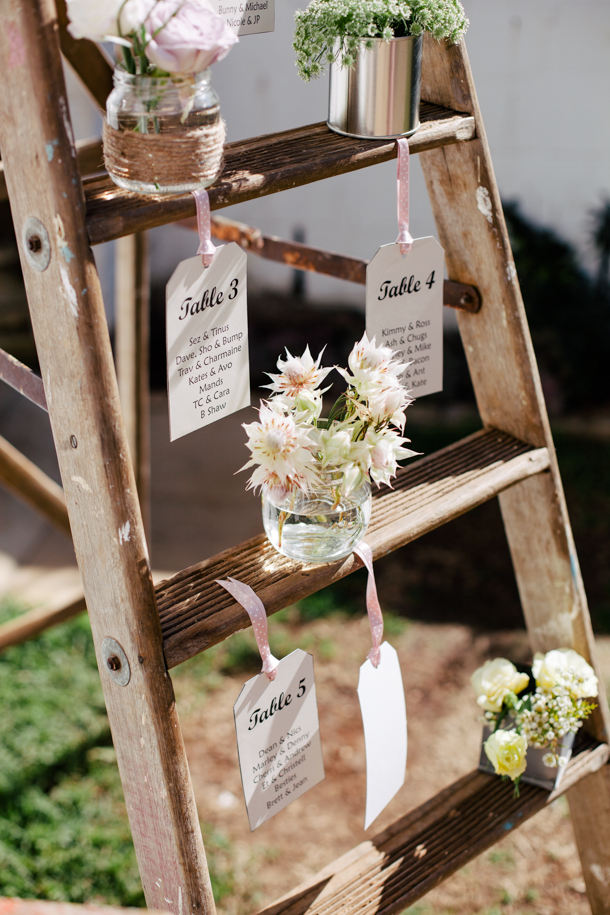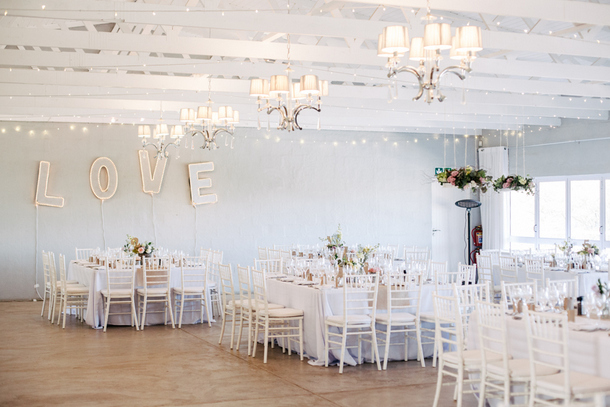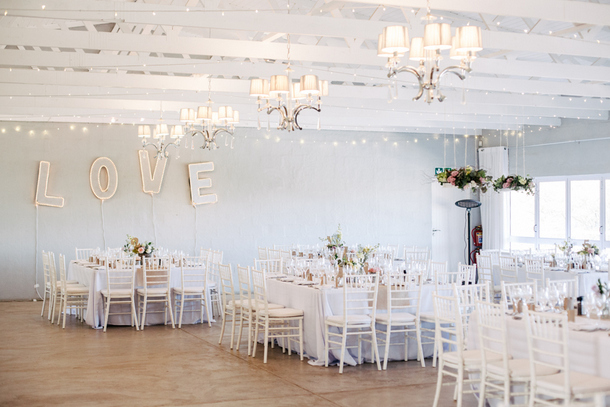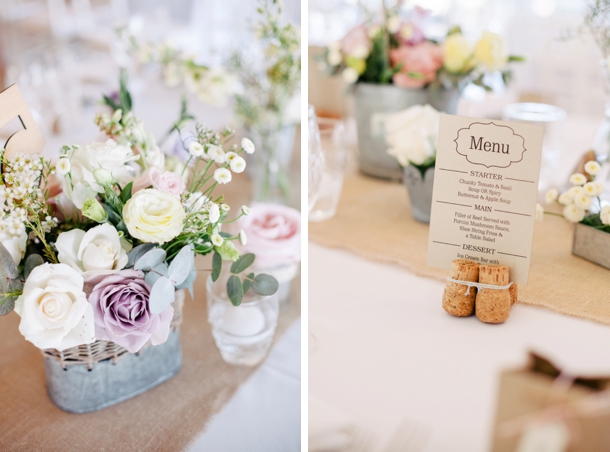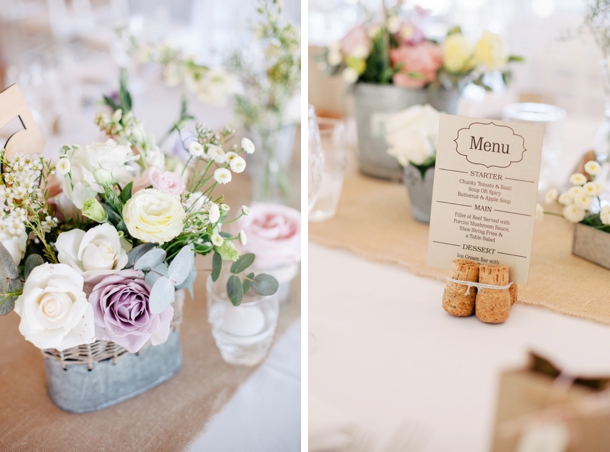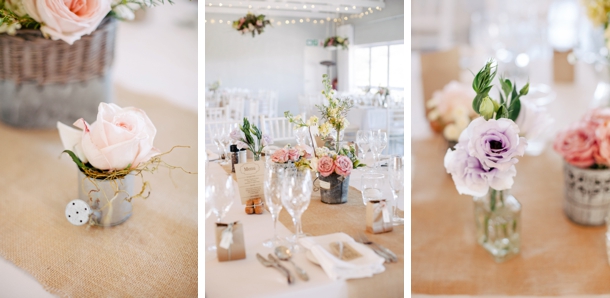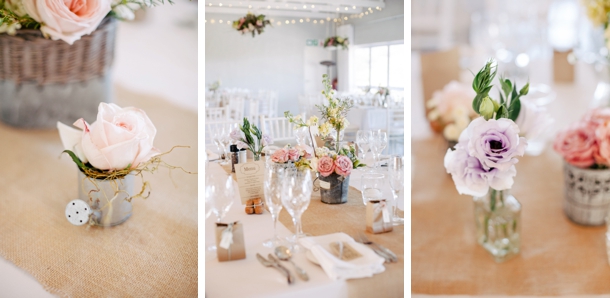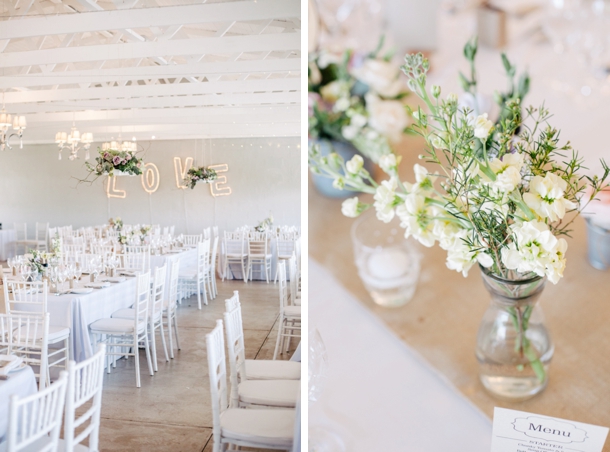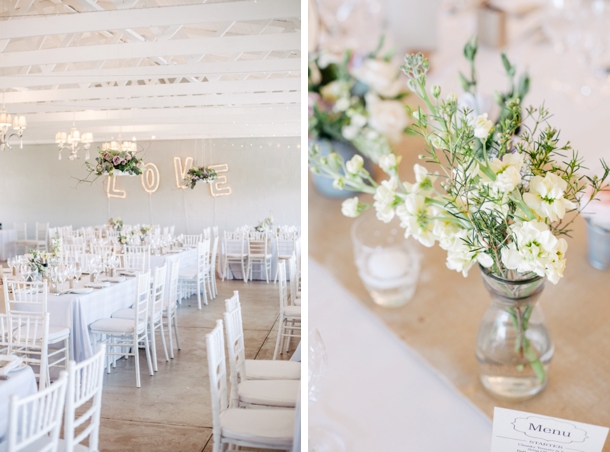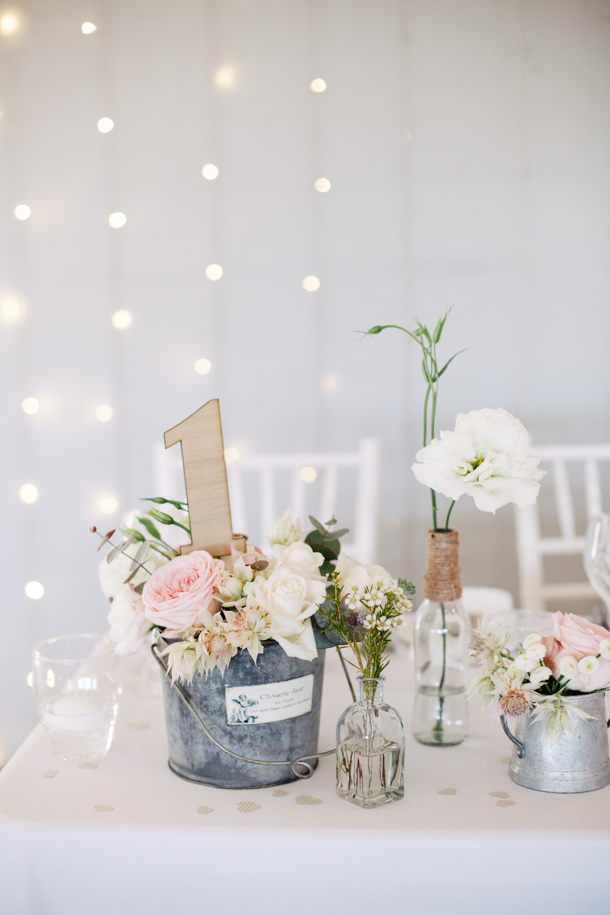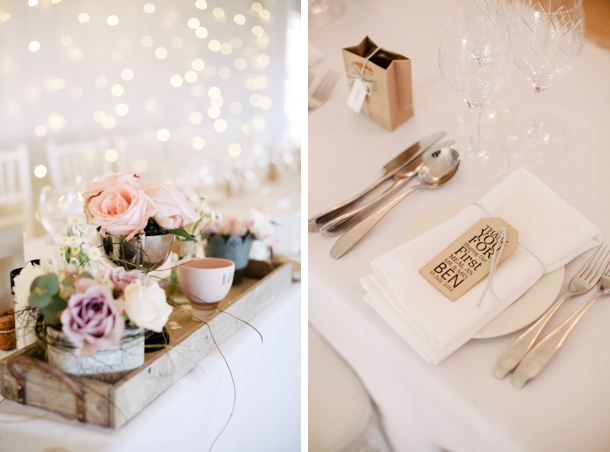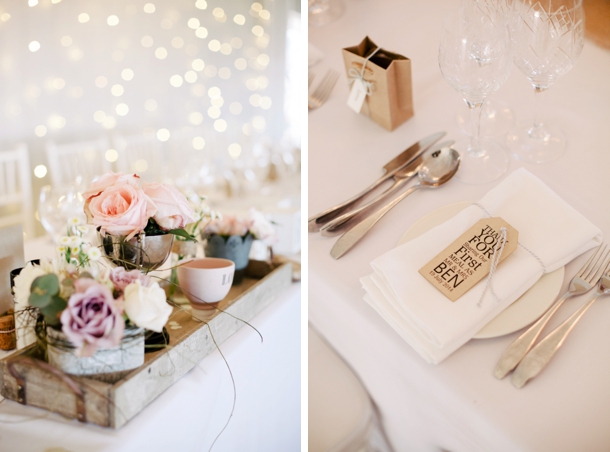 The Flowers
Simple and friendly with a pop of pastel. I wanted the overall look to be neutral. Glynnis created gorgeous flower features which hung from the roof and we had very simple vases and pots in different sizes on the table. We used a mix of various flowers combined with foliage.
The Dress
I have always loved wedding gowns with sleeves, there is something very timeless about them. I found a picture of dress I thought would be perfect and called Yolande Wortmann to see if she could recreate it. She did a beautiful job, I couldn't have asked for anything more.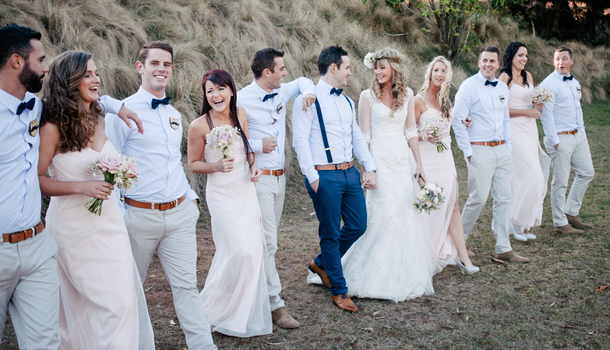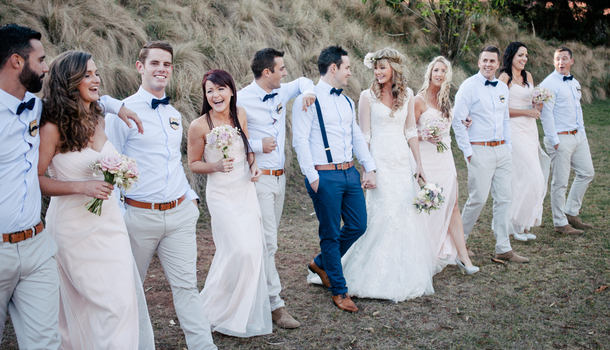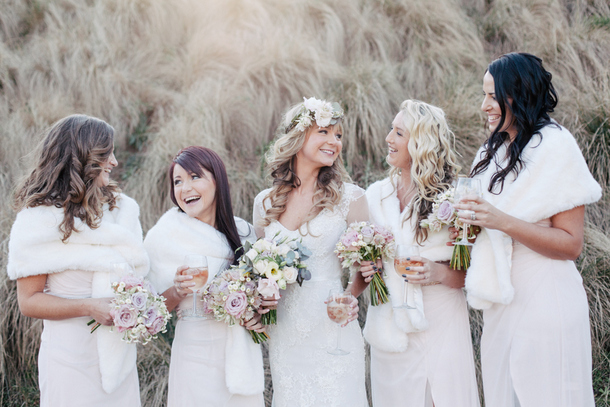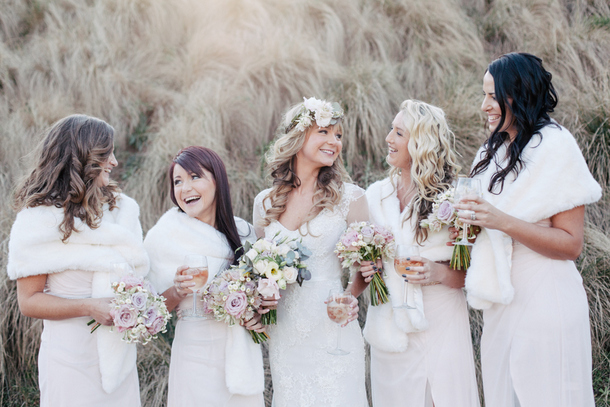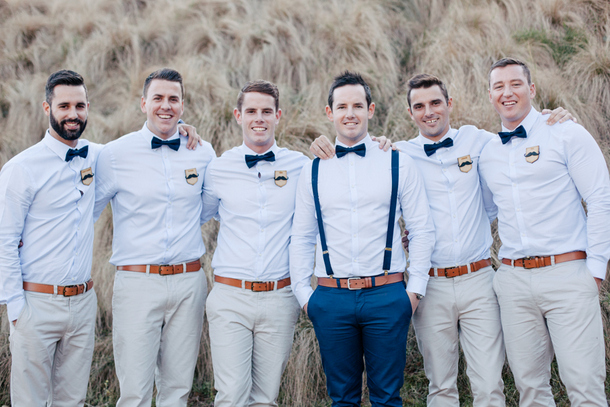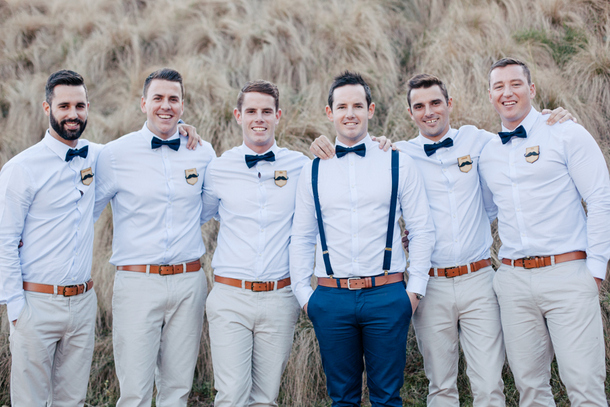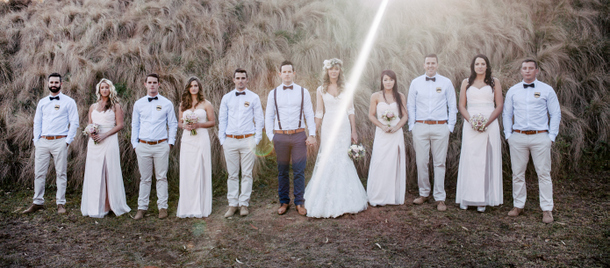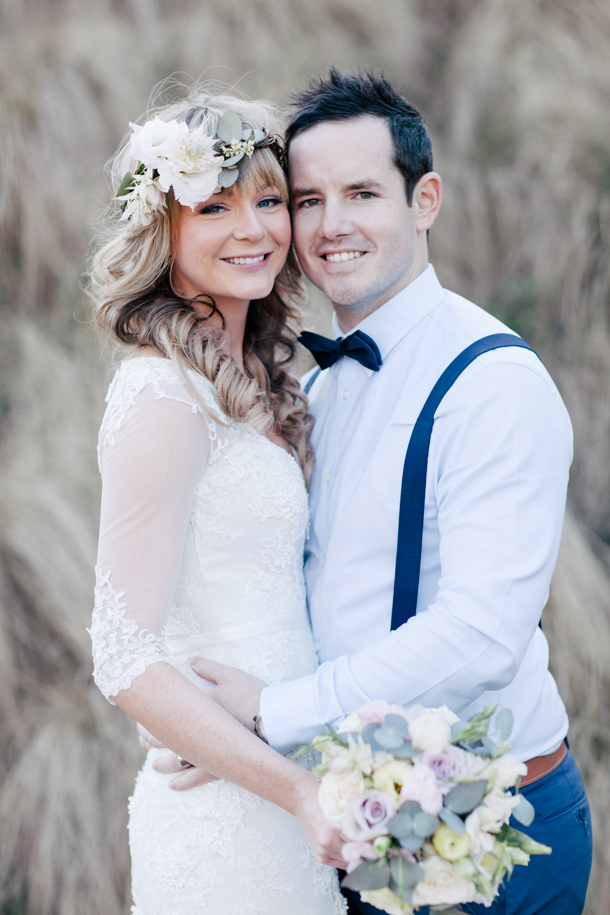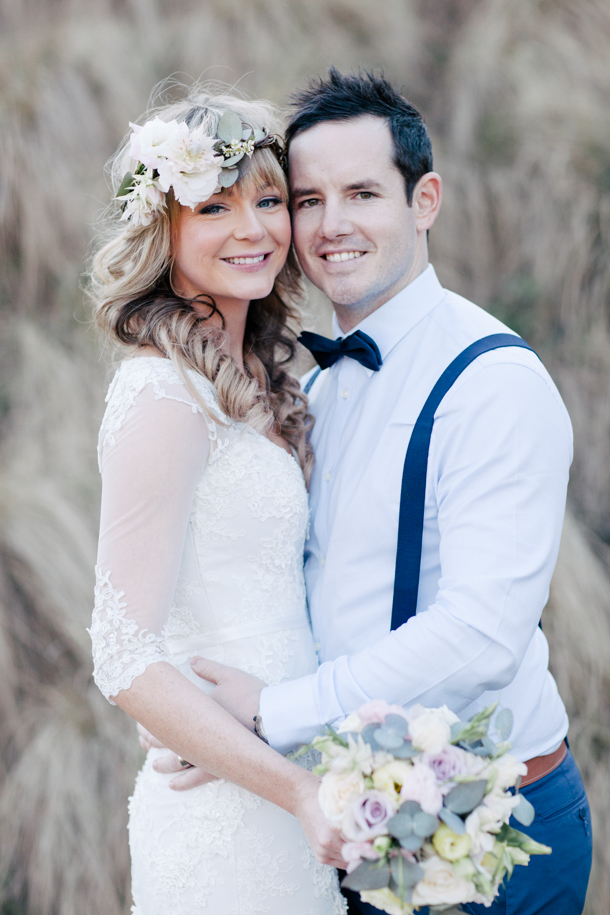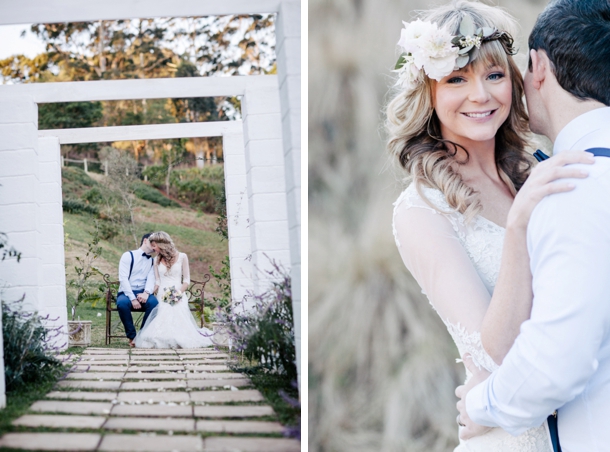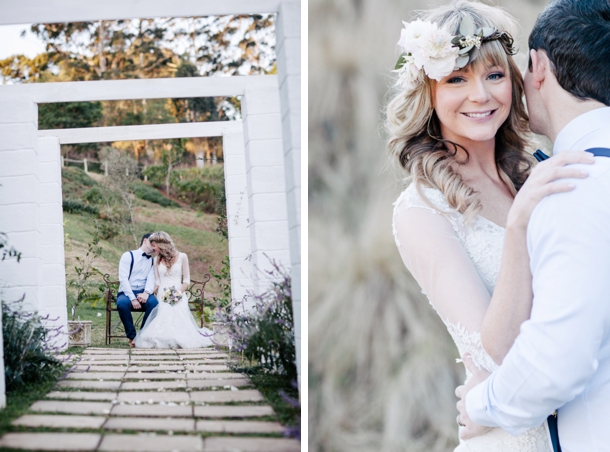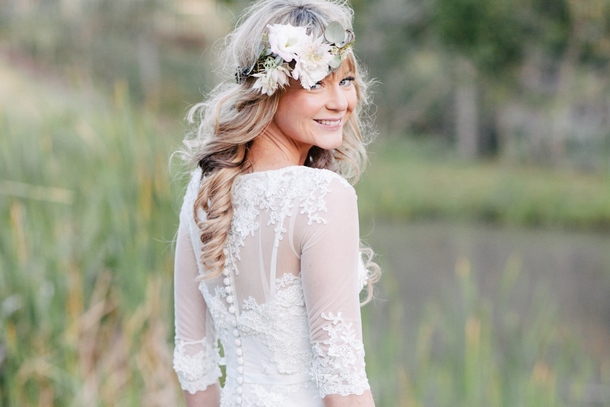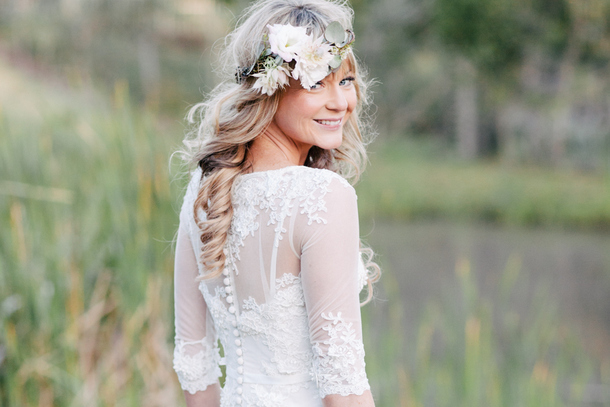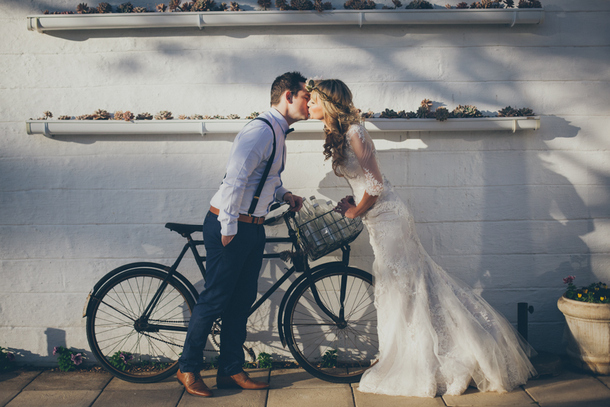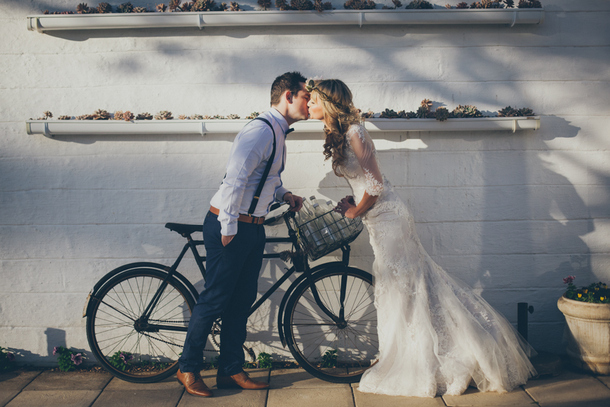 Most Memorable Moment
I couldn't choose one – I think the most amazing aspect of the day was having all of our favourite people with us (some from far away whom we don't often see).
The Honeymoon
We planned our honeymoon together and went to Nambithi Game Reserve for two days and Cape Town for a week after that.
Advice for Future Brides & Grooms
Relax, have fun and don't sweat the small stuff – it will be magical regardless.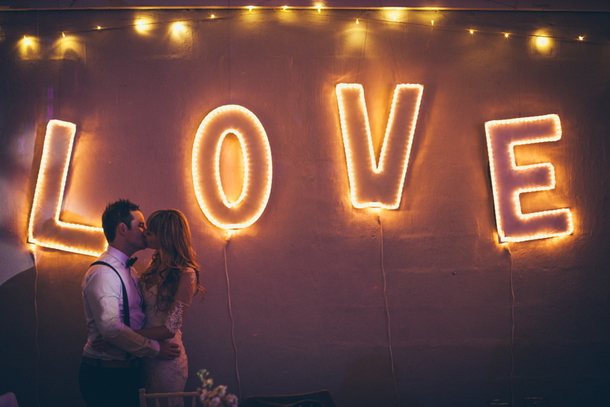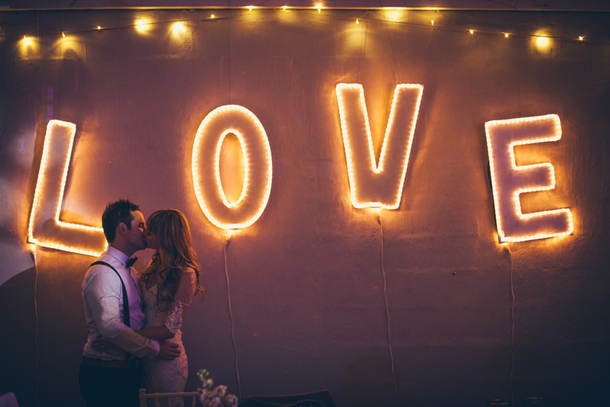 You can see more from this wedding on Vanilla Photography's blog.
SERVICE PROVIDERS
Ceremony & Reception Venue and Catering: Talloula | Photographer: Vanilla Photography | Co-ordinator, Flowers & Décor: Glynnis at Talloula | Bride's dress: Yolande Wortman | Bride's accessories: Flower crown made by Glynnis at Talloula | Hair & makeup: Alana at Make Up Your Mind | Bridesmaids' dresses: Lipsy | Groom's attire: Country Road and Trenery | DJ/Entertainment: DJ Vivian