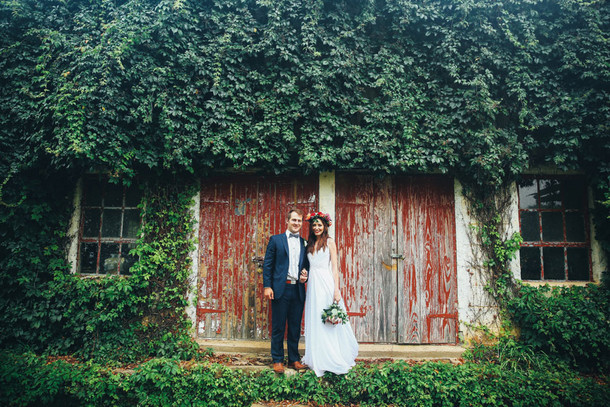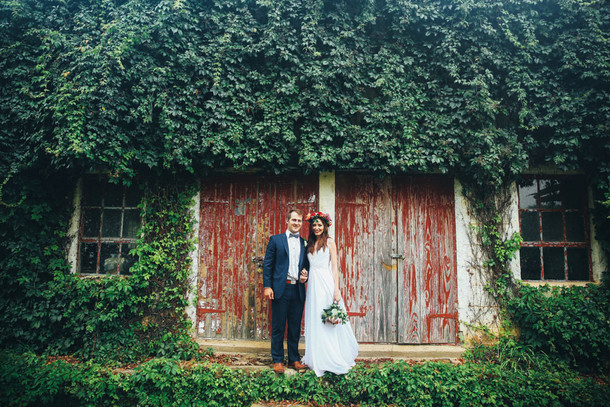 Well, it has been a week y'all. (Yes, I know I'm not Southern, but I'm giving into my desire to say y'all because I can.) From tech issues to a very minor foot surgery that had me hobbling about with a cartoon-big bandage on my toe, it hasn't got off to the best start. But that all changes now, because this wedding is insanely cool. So much so, that it took just one incredible image for me to mail talented photographer Duane Smith with an "OMG I must have that wedding" email.  I LOVE, heart and adore Michane's bridal style – I've seen a lot of flower crowns but hers is just amazing, and I love that her daughter got to wear a mini version too. Then let's talk about the floral print bridesmaid dresses (from PnP – budget bridesmaids for the win!), the beribboned feet, the red barn… All of that bright and beautiful against a backdrop of Midlands mist and rustic neutrals. It's amazing. And I'm so excited to share it with you. My good week officially starts here.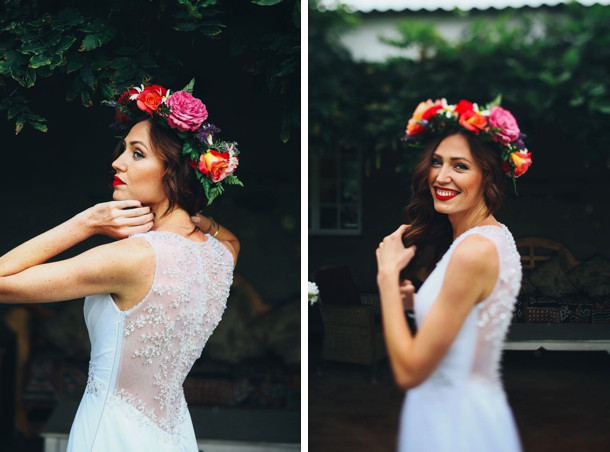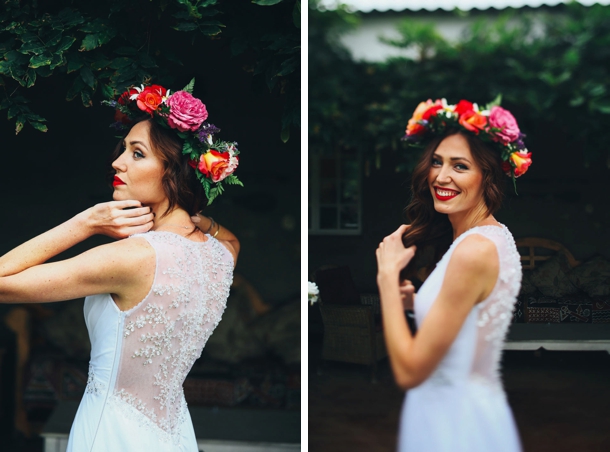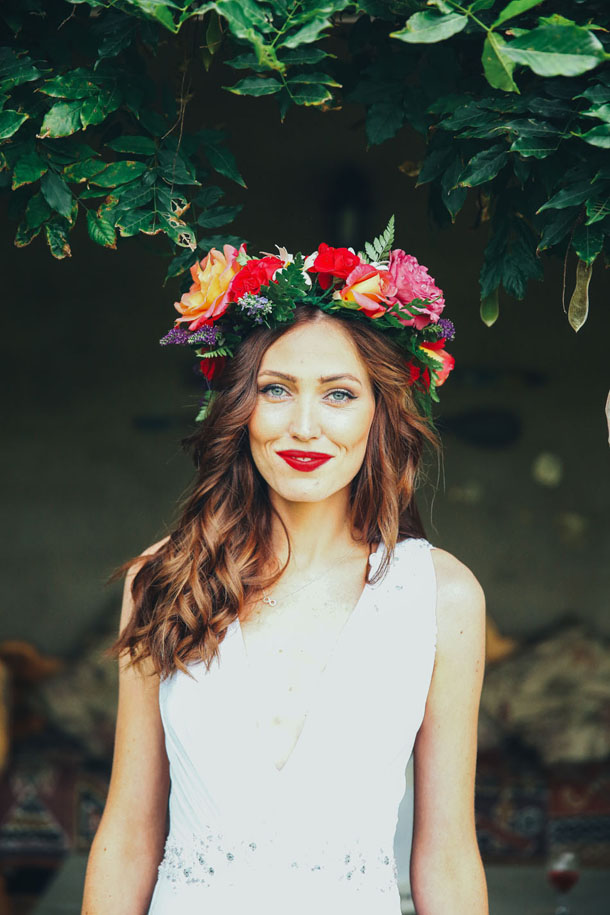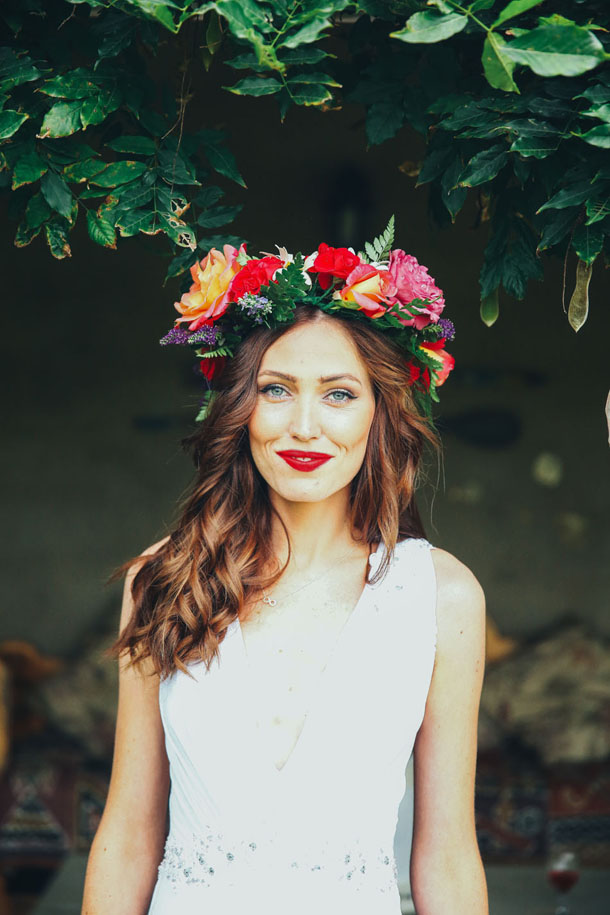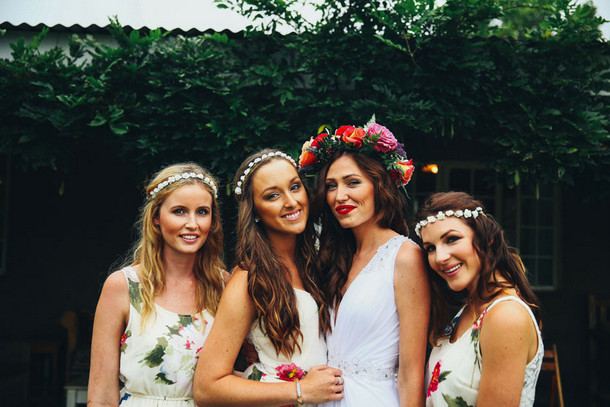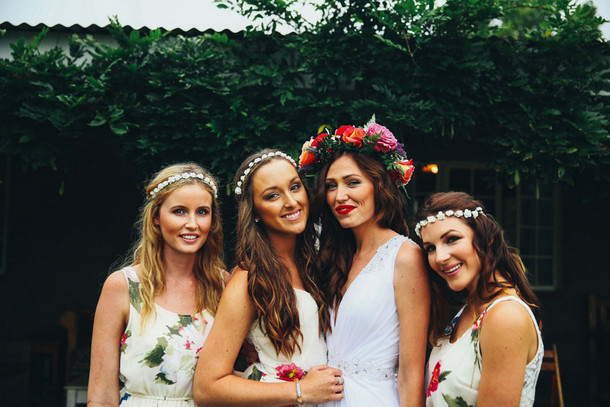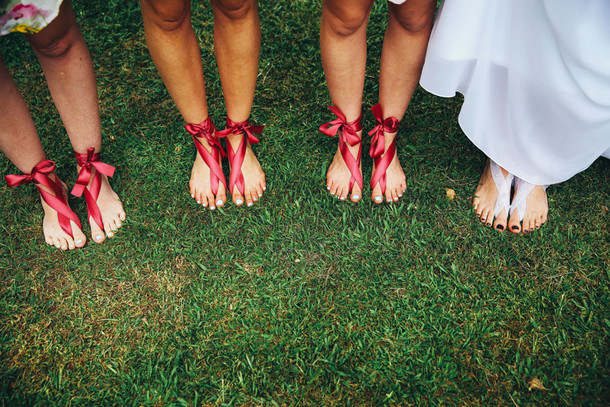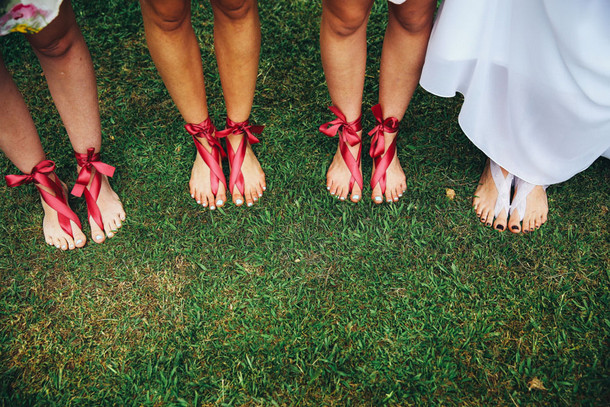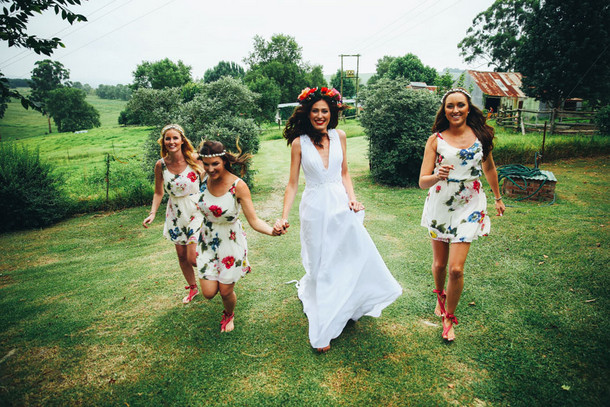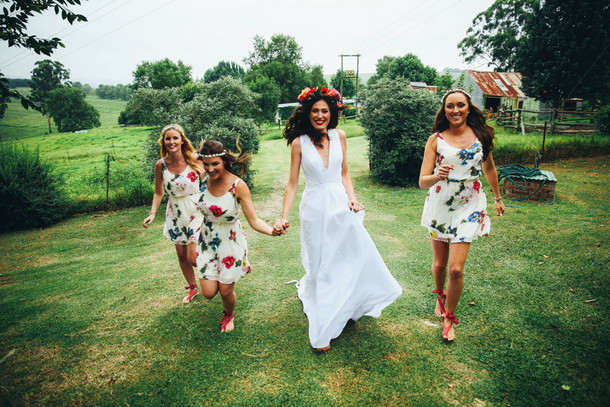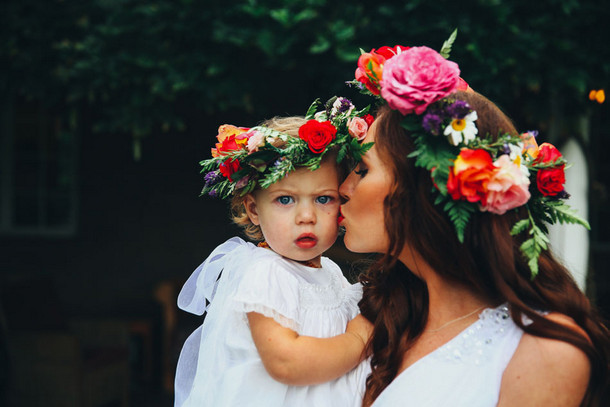 Love Story
Nic and I go way back. We met when we were in Grade 11 and were both understudies to the main role in the play 'High School Musical'. He was also dating one of my best friends, at the time (later one of my bridesmaids). After school we went our separate ways and never really kept much contact. Nic studied in Pretoria and I was pretty much here there and everywhere. After five years, I got a phone call randomly one afternoon. It went something like this:
Nic: Hi, its Nic here
Michane: Nic who?
Nic: Nic from Durban
Michane: Oh okay…
Nic: What are you doing?
Michane: I am hanging up baby clothes.
Nic: Whose baby?
Michane: My baby.
Nic: Haha, no really… whose baby?
Michane: No really, my baby.
Nic: (nervous chuckle) : Oh… now we cant get married.
Michane: Why not?
Nic: (an even more nervous chuckle) Okay, I'm coming to pick you up for a drink.
I put down the phone and still wasn't sure which Nic it was, but when I added the number on Whatsapp, I saw from the profile picture that it was indeed the sweet Nic that I was hoping it would be. Judging by the trying-to-contain-his-shock-expression on Nic's face when he saw and hugged a much rounder me than he last remembered, he REALLY had no idea I was eight months pregnant when he made the call. We have never really looked back since that day. Mika and I have been so blessed and so lucky to have found such a wonderful man who accepted the situation and loves us both. Sadly for him, his dreams of being a rich bachelor forever crashed to the ground after that date!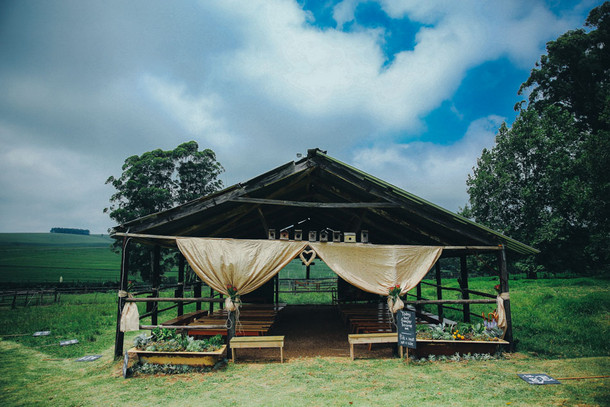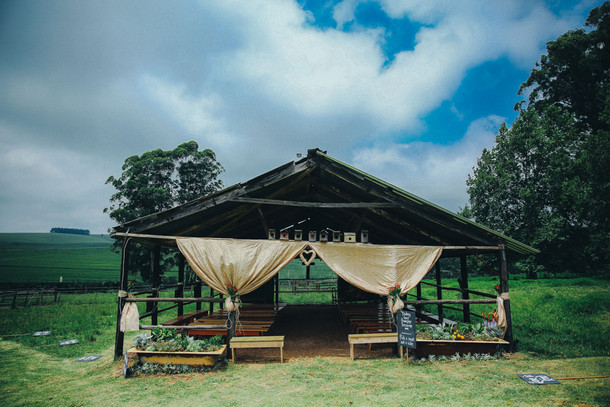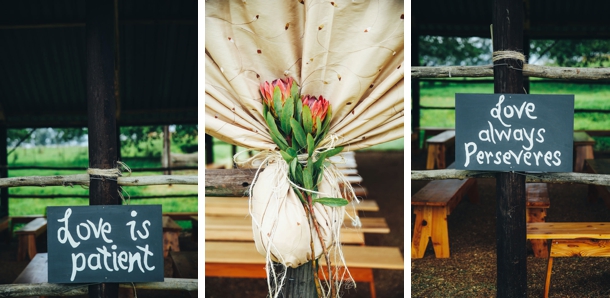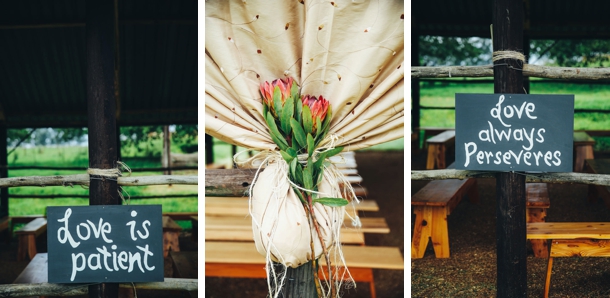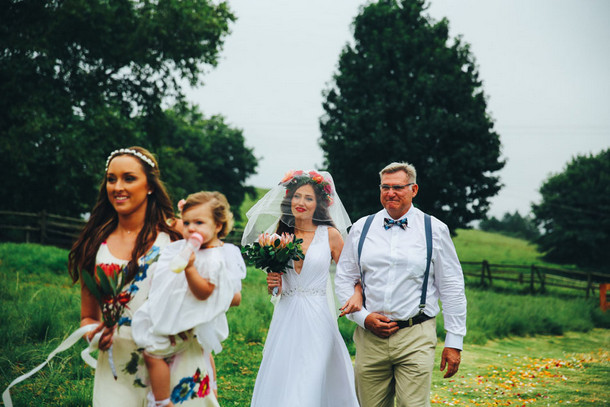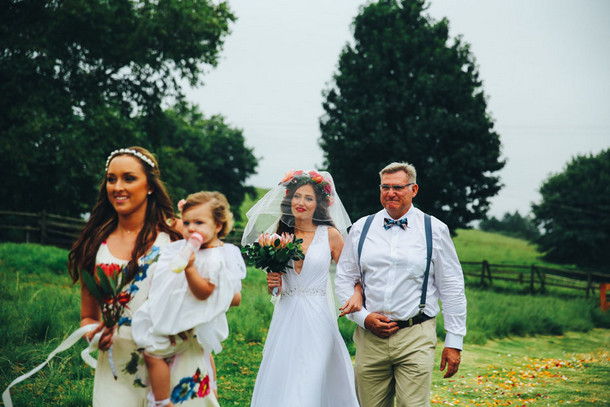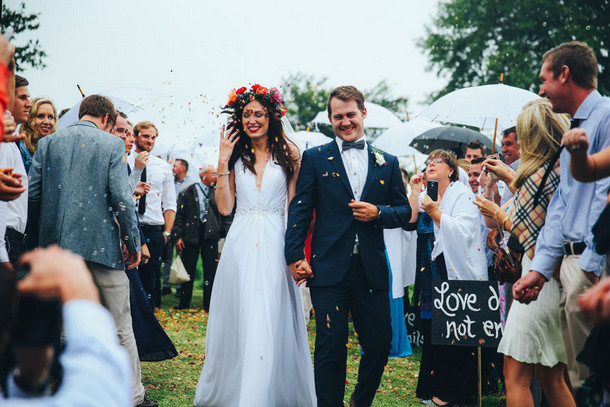 The Proposal
The proposal by most people's terms may seem unromantic, but it was just so perfect. A lot of people had been asking if we were going to get engaged and especially Nic's mom seemed to be very interested in when the "magical four letter word" was going to pop out. I had an idea that it would happen but I had no idea that it would be at home over pizza and beer. Nic had been planning for us to go away for the weekend but I think our special time on our balcony that Saturday was just perfect. It was 'us' and we were both in our comfort zones. He asked me if I was happy and after my obvious 'yes' came, he popped the question :)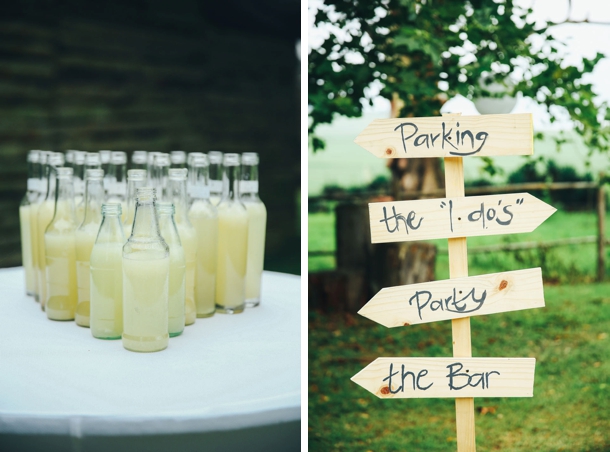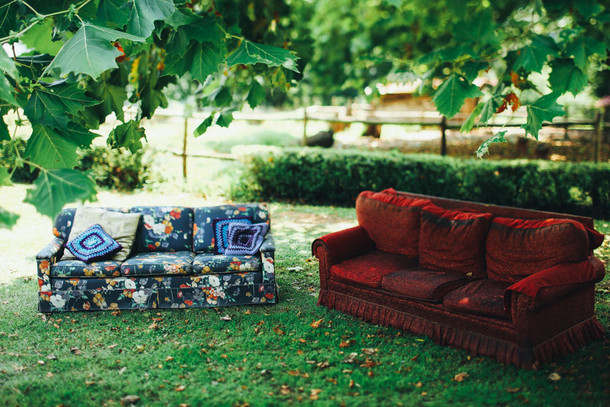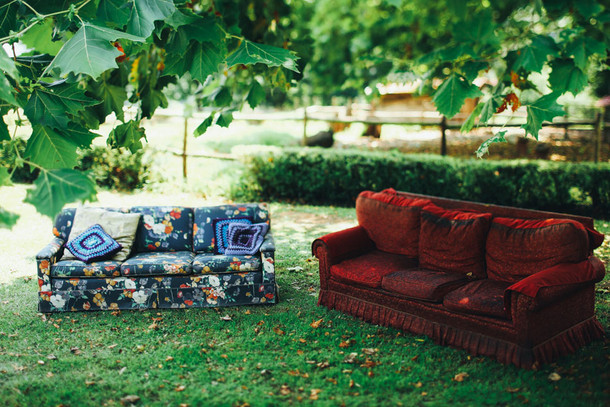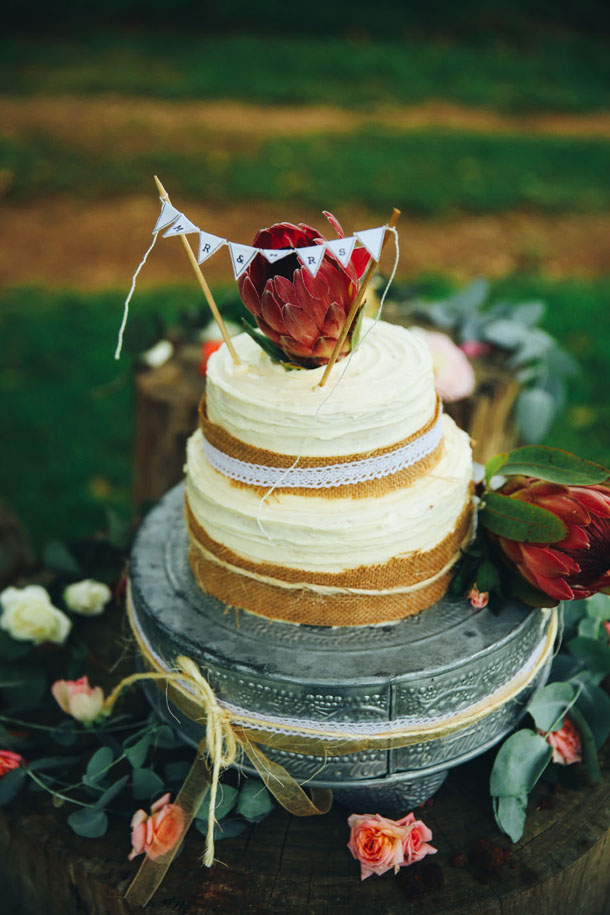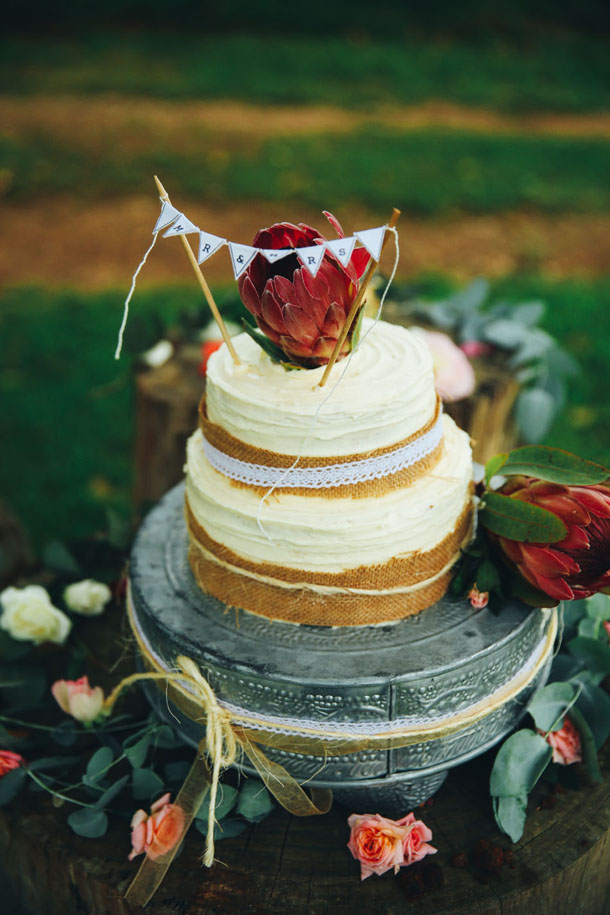 Wedding Style
I never chose one specific colour for the wedding but rather I just bought what I liked and made sure whatever I bought or made next fit what I already had. Initially I wanted only pastels, but I ended up with a bit of everything. There was a lot of beige, brown and cream which became my base colours. Our wedding style was very rustic and had a definite farm feel. I wanted everything to be natural and by no means clean cut and glamorous. My main aim was for the wedding style to embody Nic and myself (I am known as somewhat of a hippie and Nic is never too phased about life) so a lot of the elements were really just created as we went along and thought of ideas.
The Venue
This may sound ridiculous, but when I saw the gorgeous Nguni cows, I was sold! Corrie Lynn Farm Weddings was an absolute treat and the very best venue I could ever have asked for. It is situated in the Dargle, near Howick in the KZN Midlands. Nic and I both grew up in Durban so we wanted to venture to either the Freestate or KZN for our special day. I fell in love with the way the venue is all mix and match and how truly 'raw and rustic' it was. The bright red shed was also something I really loved as it was very bold yet understated. The chapel is an open wooden structure that allows you to see the rolling green fields and the cows grazing, and there is also a beautiful bell next to the chapel. Tinks and Rob (the owners) were so fantastic and they allowed us to do whatever we needed to make the venue our own. With my tendency to be slightly alternative, the unsure and slightly shocked expressions on my family's faces also made me feel compelled to take the venue. Ordinary people deserve ordinary venues. Awesome people deserve awesome venues!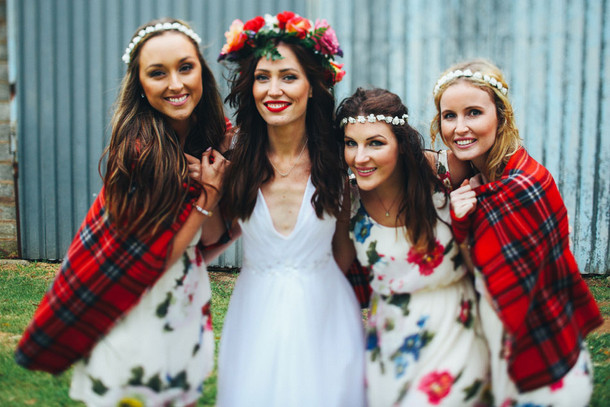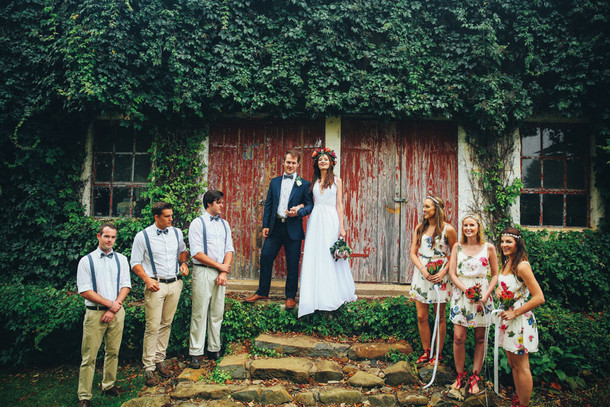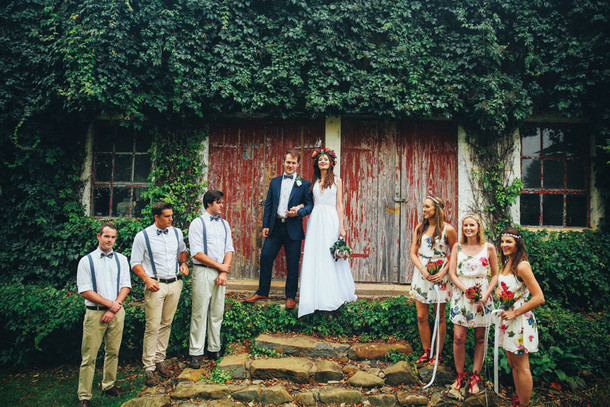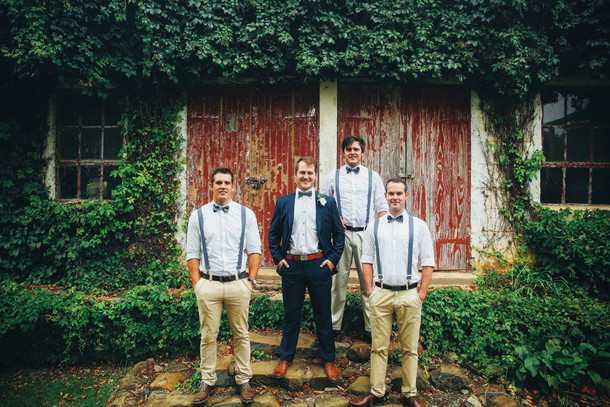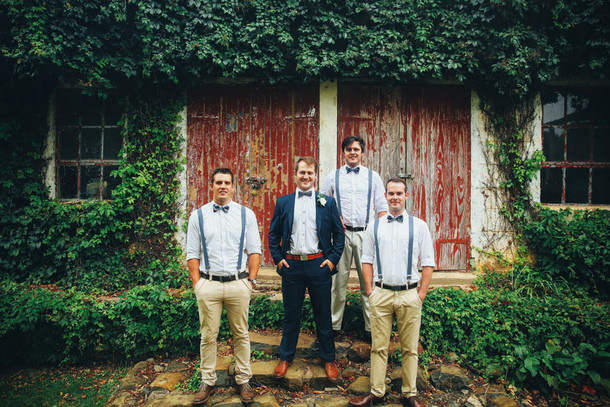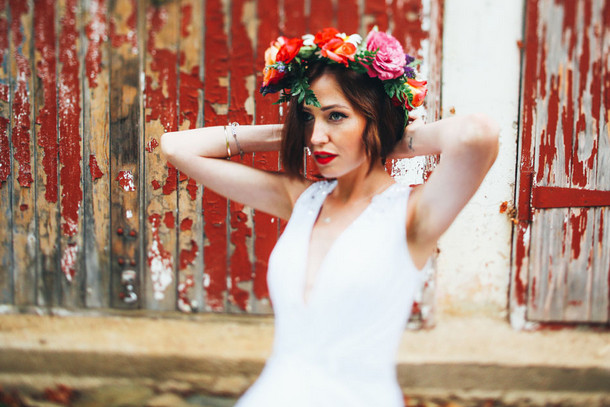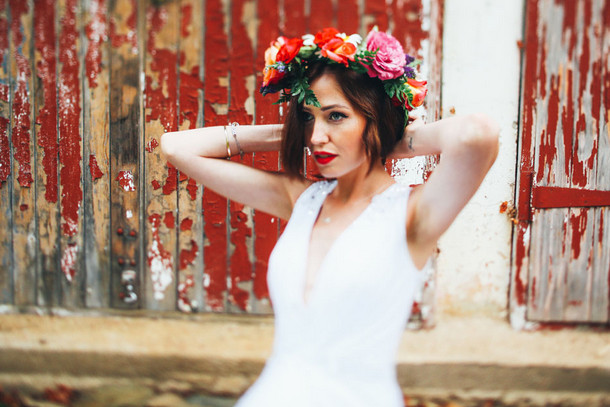 Wedding Details
From the beginning we decided that it didn't matter what anybody said or thought but that the day was about us. It really made a huge difference as we did exactly what we felt and believed we should. Almost everything about the wedding was personalised. The favours were hand-sprayed tin enamel cups with a hand-planted succulent inside. Each cup also doubled up as a placeholder since there was a flag placed in each one with the person's name or nickname. Some cups even had messages written underneath them. Instead of champagne (not our favourite), we had shots placed on everyone's tables before we said cheers. A special friend, Megan, made the cake that was so absolutely and utterly us. We also had a service where we dedicated our daughter. It was a big surprise and Mika's Godmother, Kayla, was also there to share in the moment and to read a special reading. We had a finger print tree that was sketched for us by my uncle. I am a huge fan of lights, therefore coupled with my love for antiques, we had vintage glass oil lamps on each table. Our wedding was extremely interactive and I think that is one of the reasons it was such a success An example is that we didn't have a garter throw, we had a dance off. Our MC, Jose, also knows us both well so he was able to make everyone laugh – in my opinion, laughter is the key to a fantastic wedding!
DIY Elements
Almost everything about our wedding was DIY, from the flowers that my mother in law did, to the 'made with love' stamps that Nic's Dad stamped on each and every place mat. The wedding cake, the shoes that weren't shoes, the direction pole that Nic made, the 200 origami birds that my cousin folded herself, the name tags that my cousin's girlfriend printed and cut out with me, the table seating board that we made and strung together (it was huge and stunning), the bridesmaids' bracelets that I made myself. My mother and I painted 16 huge boards with bible verses on them, and we also painted and put together all the table numbers (wooden hearts). Some of the confetti was bought, but my Ouma Stiena also collected three full bags of dried flower petals! Friends and family wrote and drew on chalkboards. The mother team also made curtains for the chapel, on the day. There was more DIY that anything else, and I wouldn't have wanted it any other way.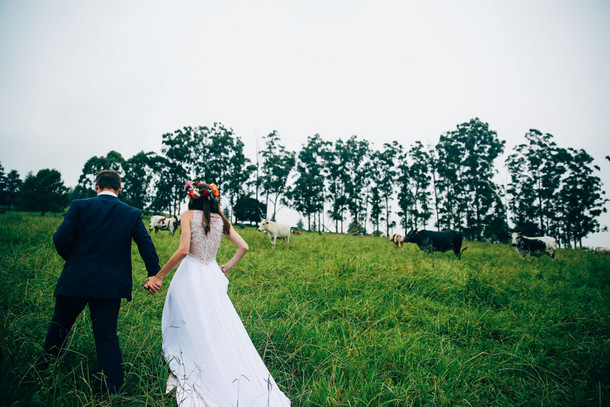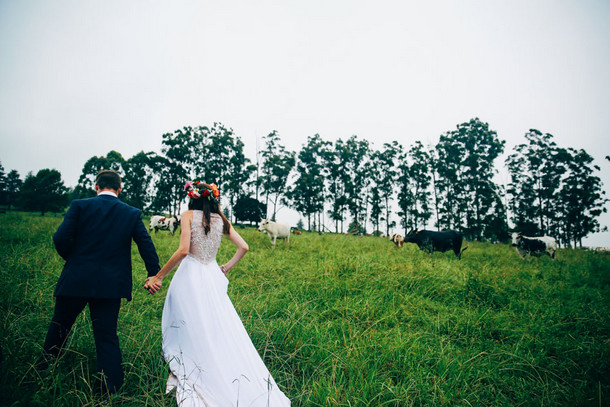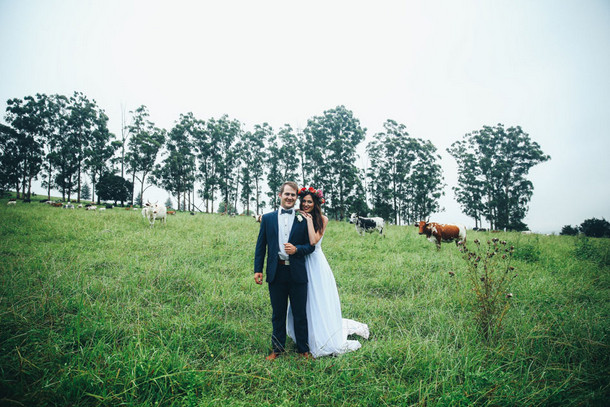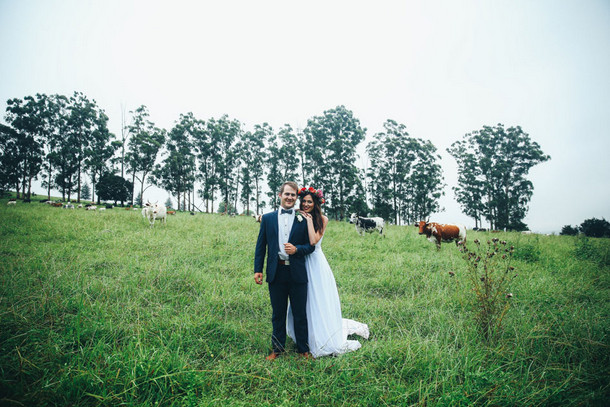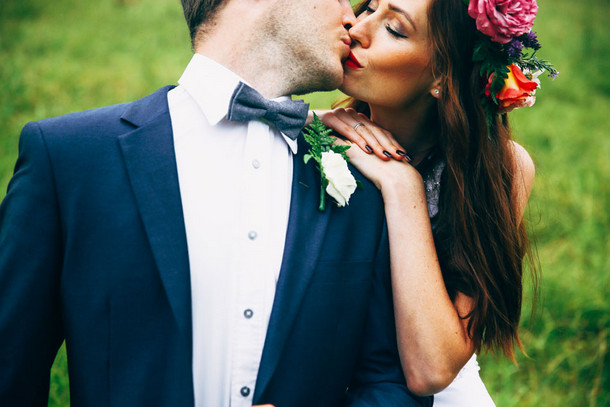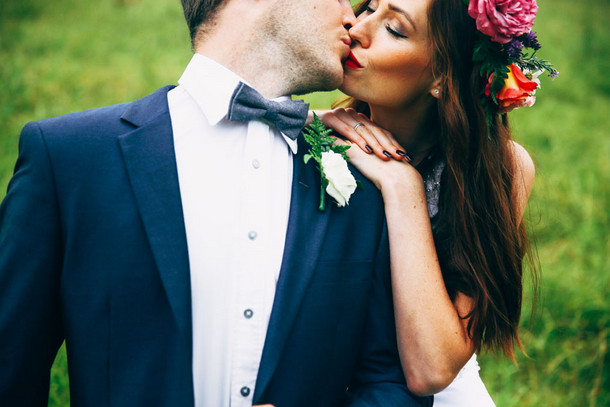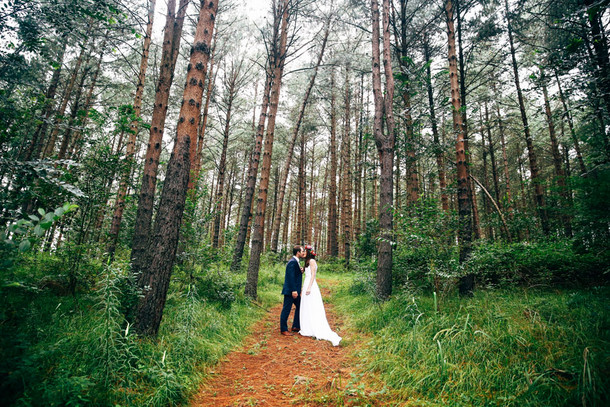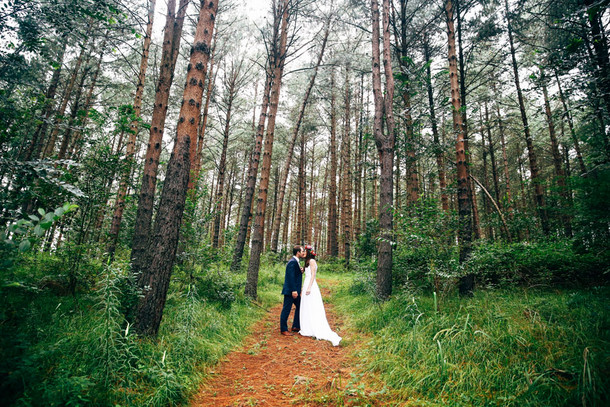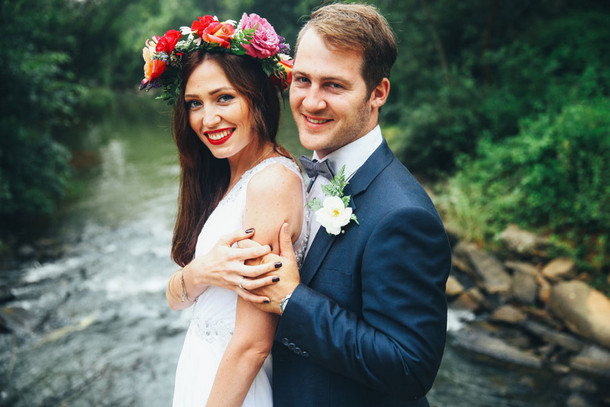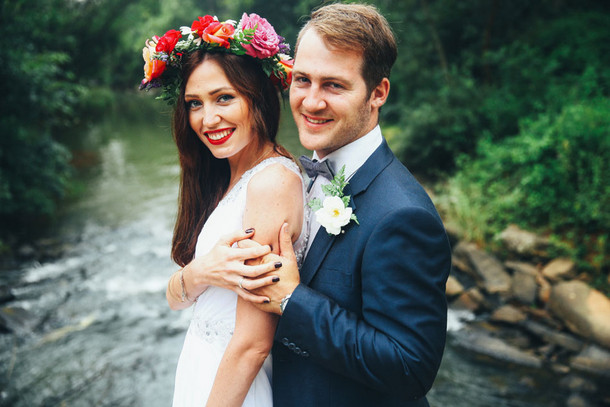 The Flowers
I. LOVE. FLOWERS. Our wedding flowers were such a win. Proteas all the way. I ordered one King Protea, 200 normal proteas and a lot of foliage. My mother-in-law and Aunty Jen also picked a bunch of flowers from our Granny D's garden in Estcourt and found a place for everything. The flowers were so absolutely beautiful yet subtle. I was so absolutely thrilled with how it all turned out and how natural and alive all the flowers were. There were more flower petals for confetti than I have ever witnessed at a wedding before!
The Dress
I am actually quite sad to say that my gown is not proudly South African, but I just couldn't justify spending such a big portion of our wedding budget on my dress. I ordered my dress online and it fit like a glove. After sending my measurements, I did not have to make as much as one alteration on it. I wore my husband's twin sister's beautiful veil from her wedding the previous year,  and ribbon instead of shoes, which cost me about R8 and twenty minutes of my mother's precious time to make. My wonderful bridesmaids and flower girls wore short floral print dresses that I bought from Pick 'n Pay Home. Our daughter Mika Sofia wore the dress that I was christened in many moons ago. My mother made my beautiful garter and my mother-in-law made Mika's and my incredible flower crowns, which just added so much!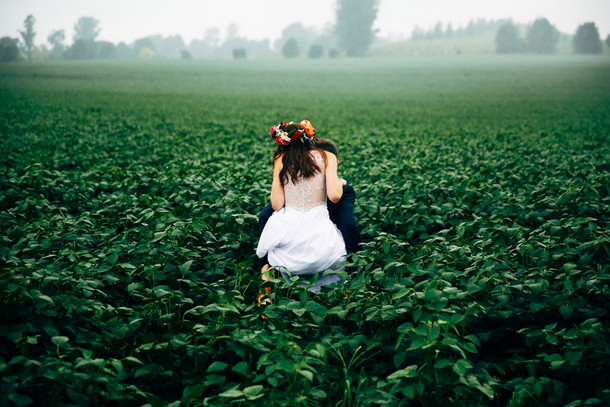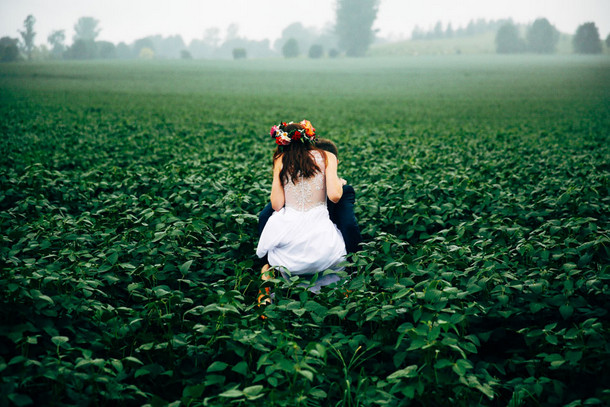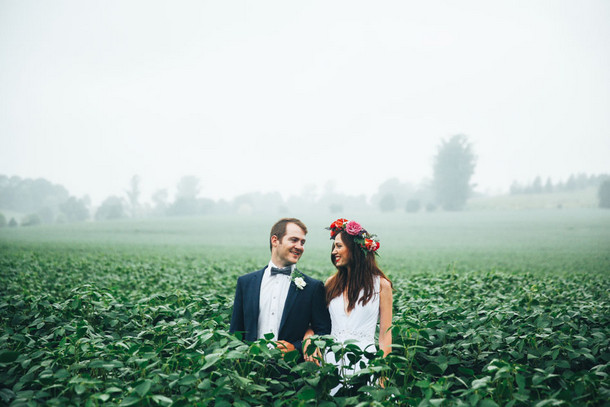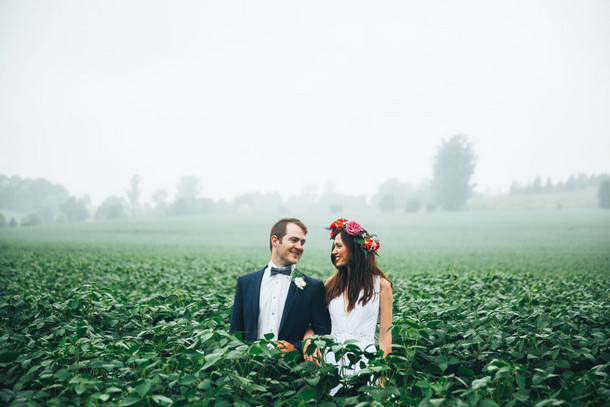 Memorable Moments
When I think back, I am just so overwhelmed with absolute pure and genuine love. When I looked at all those people smiling, laughing, crying and really supporting us , it made me realise how truly blessed we are. I think my favourite moment was the one I realised how truly loved we are and how many people support us. It may sound corny, but it is a once in a lifetime experience.
Proudly South African Details
We have both traveled and lived abroad but our hearts are truly South African and even though we grew up in Durban, we have a real Afrikaans heritage that we cherish. There was a lot of proudly South African going on at our wedding. Our music was a big mix between Afrikaans and English. The tin cups really do scream South Africa to me and of course the proteas are our country's flower. The fact that we choose a farm location, also, in my mind, makes it authentically South African. Our shots that we freely passed around were called 'melktertjies', a recipe my father conjured up. Our menu was also quite native to our country, with our favourite dish on the menu being "Durban curry" with sambals. Viva la Saffa land!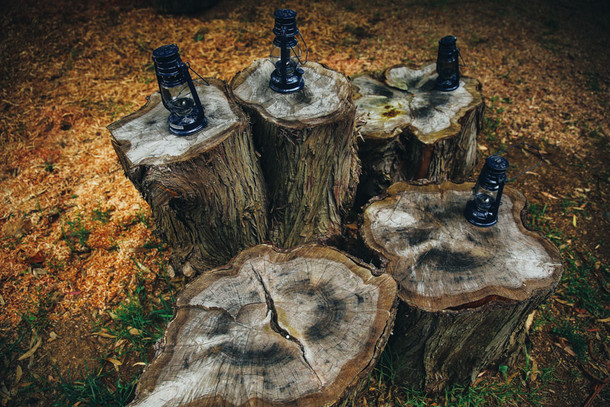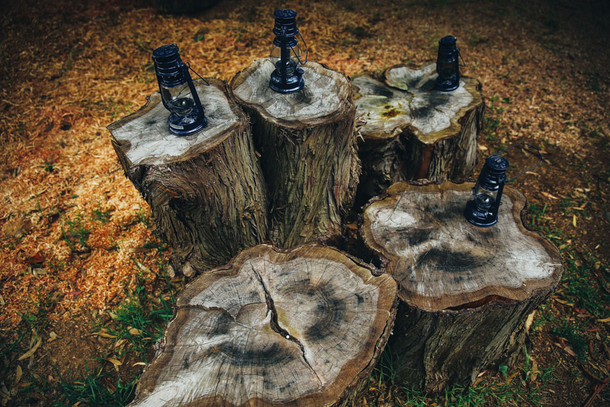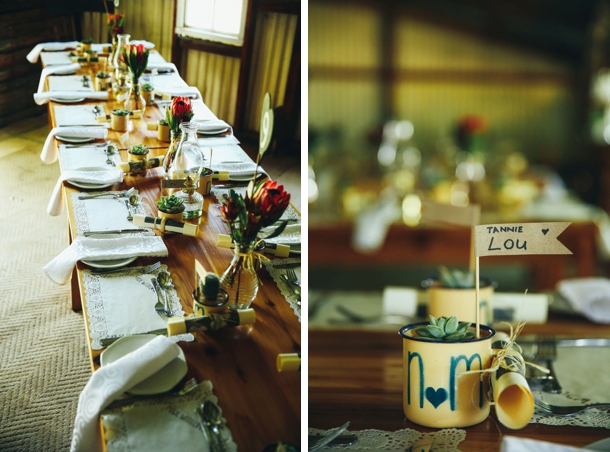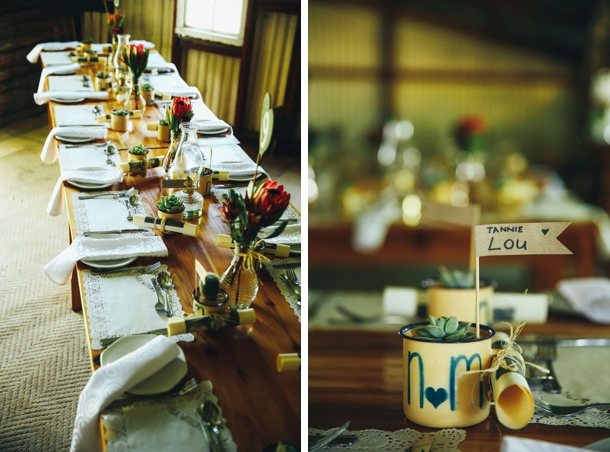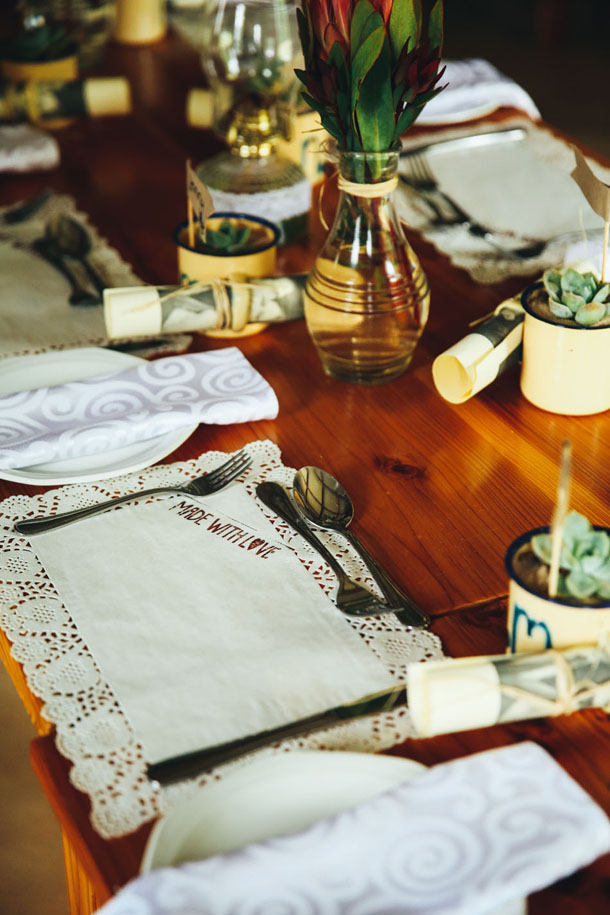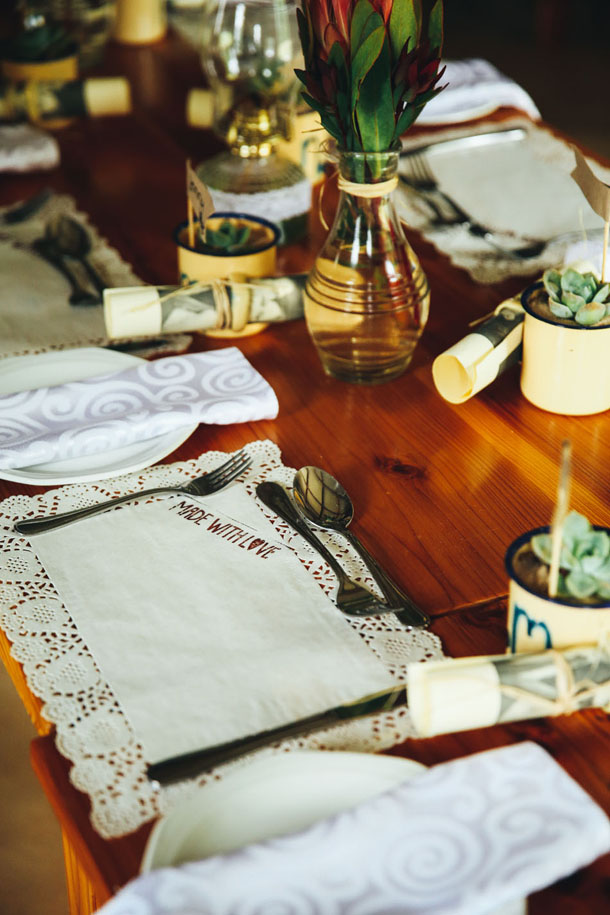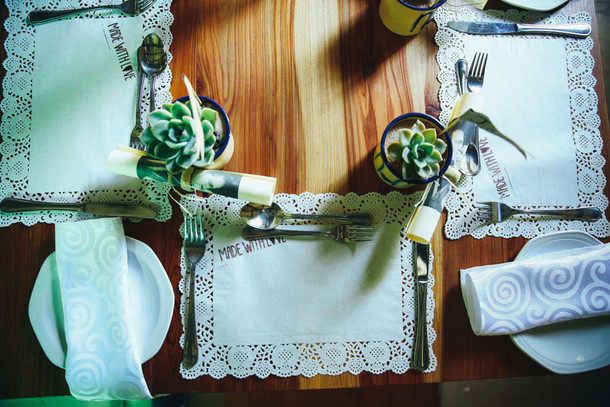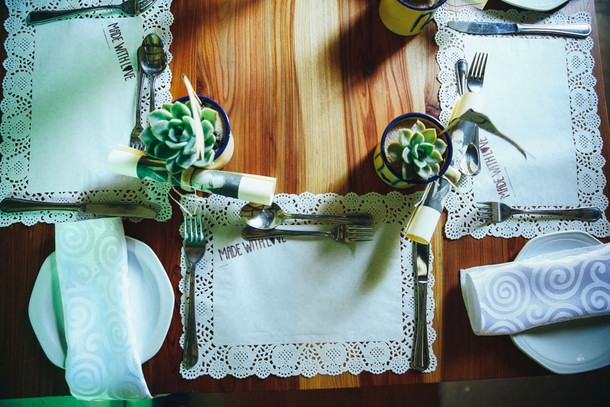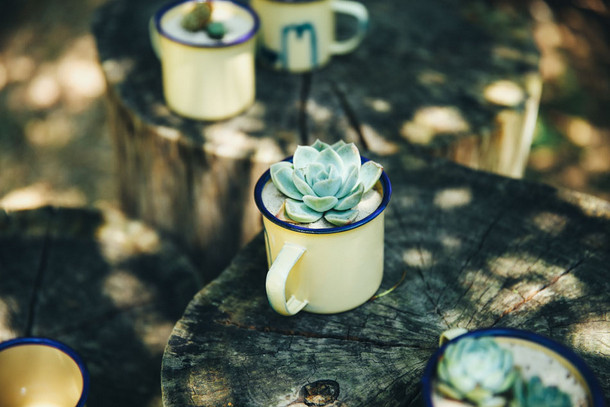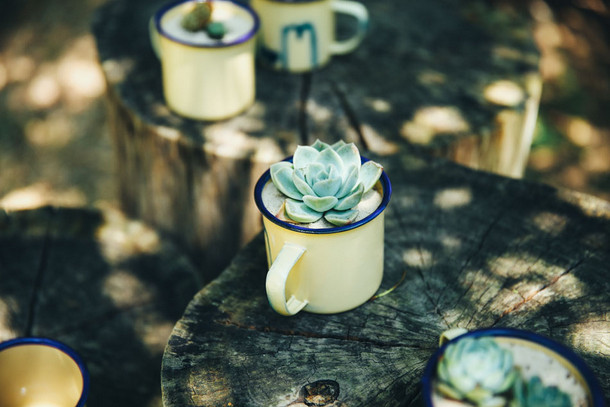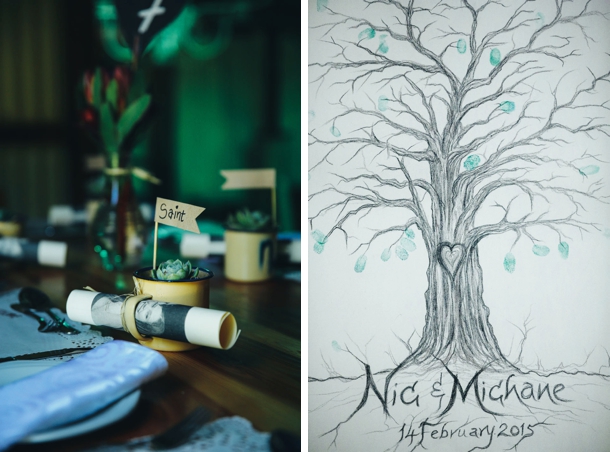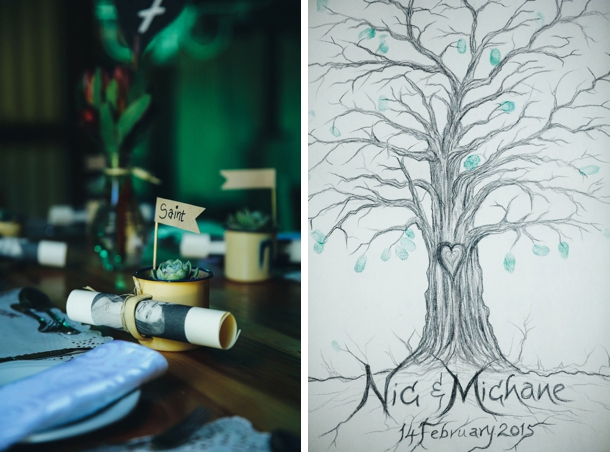 Advice for Future Brides & Grooms
Don't let anyone tell you who you should invite, what menu you should have, how many bridesmaids you should have or that your choice of favours is tacky. It is nobody else's day except your own. Also, men don't care too much about the finer details. Nic just always used to say: I don't care how, I just want to marry you. Use your family and friends to help you make and create. Delegate where you can (I know this can be hard). Lastly, the night is short. Do not get upset over the broken garter or the fact that your hair is not perfect. Nobody notices the small details except you. People notice how your smile beamed and your happiness was so evident!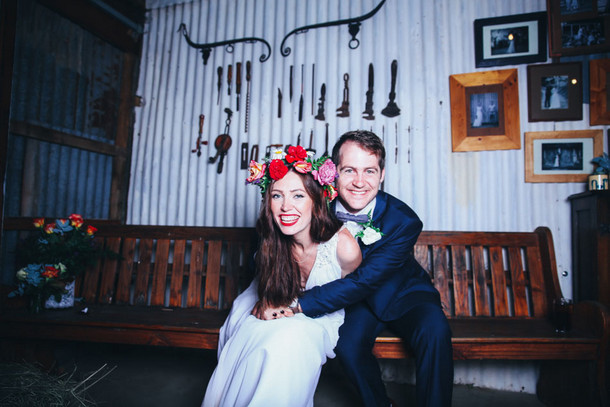 You can see more from this wedding on Duane Smith's blog.
SERVICE PROVIDERS
Venue: Corrie Lynn Farm Weddings | Catering: CHC Caterers, Pietermaritzburg | Photography: Duane Smith | Hair & makeup: Megan Taylor & Kayla Booth | Bride's dress: Ali Express | Bridesmaids' dresses: Pick 'n Pay Clothing | Bridesmaids' accessories: Sugar and Spike | Bride's footwear: Sanoline Mostert (bride's mother) | Flowers: Howick Protea Farm | Flower crowns: Alta Steas (groom's mother) | Groom's attire: Woolworths and Polo | DJ: The Midlands Wedding DJ (Morne) | Cake: Megan Taylor @ The Glass Jar | Bar service: Ayanda Dube for Professional Waiters & Events