The Savannah Floral Crown by Love Sparkle Pretty (Image: Mallory Dawn)
*UPDATED FOR 2018* A couple of weeks ago I featured a roundup of beautiful birdcage veils, but if your style is more bohemian than retro, I have a bridal accessory trend that's just for you. Brides with flowers in their hair are nothing new (although they've gained a lot of popularity as an alternative to veils in the last couple of years), but recently I have been seeing a bloom of brides wearing full-on floral crowns. And you guys, I LOVE them! Once the preserve of '80s flowergirls, the new wave of flower wreaths are soft and sweet but with a bold, high fashion edge. They're not subtle, but boy are they beautiful. Check out these gorgeous flower crowns, including some beautiful silk flower options that you can buy from Etsy.
*Links in bold denote affiliate links. The cost to you remains the same, but SBB may receive a commission for any sales made.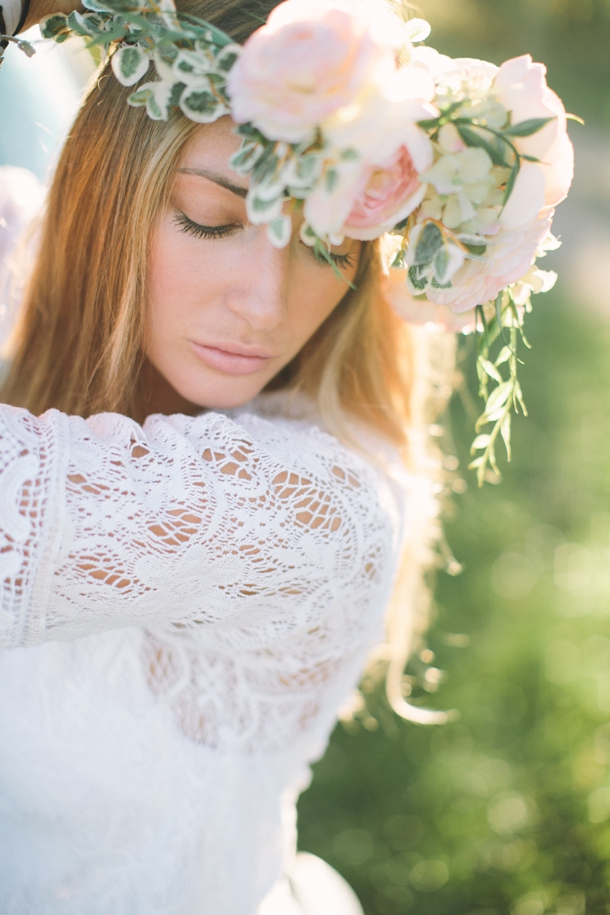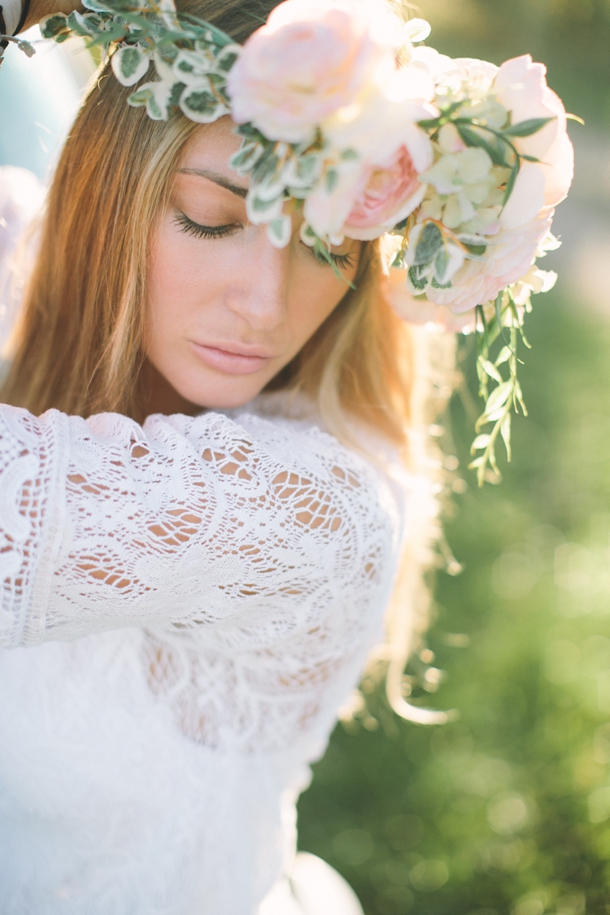 Brandon Scott/I&F Designs on SouthBound Bride

Harmony Champagne Floral Crown by Love Sparkle Pretty (Image: Mallory Dawn) (left) | Wintery Ivory Flower Crown by Emily Rose Flower Crown (right)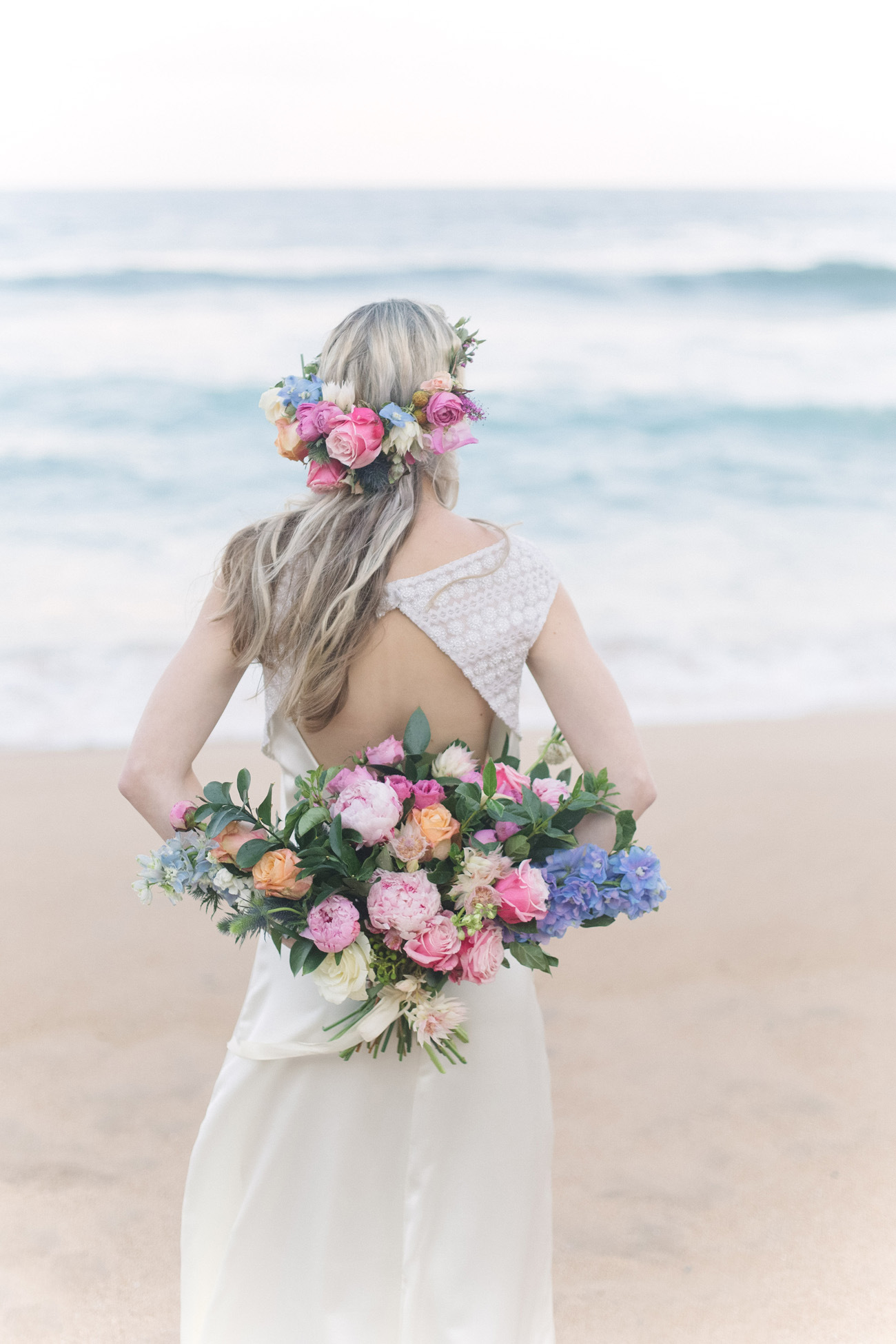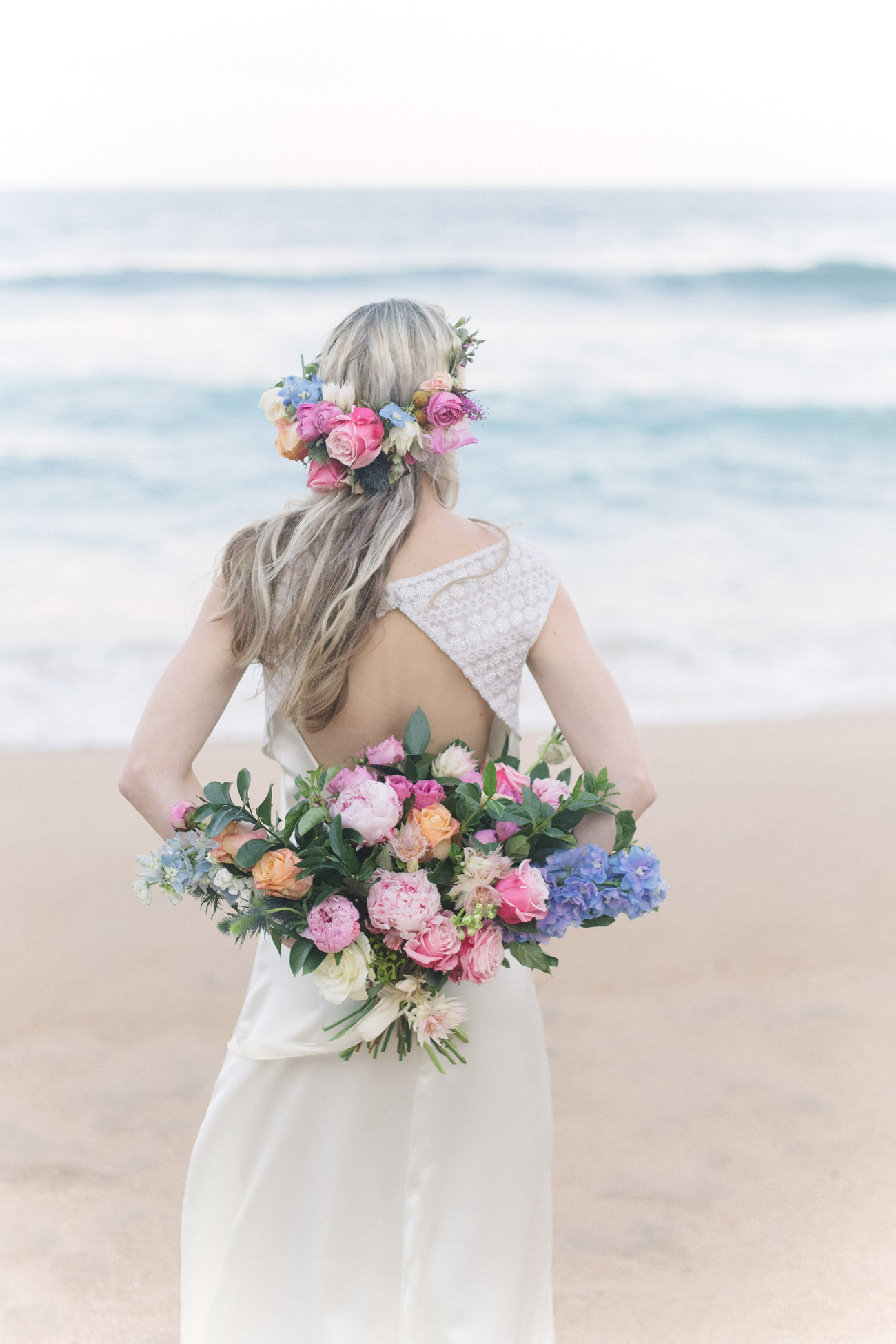 Deborah-Ann Photography/Wildeflower/Makeup by Katie Clo on SouthBound Bride

Leafy Blush Succulent Flower Crown by Emily Rose Flower Crown (left) | Wedding Flower Crown by KEDRflo (right)
The Poetry Flower Crown by Love Sparkle Pretty (Image: Tenth & Grace)

She Takes Pictures He Makes Films via Nouba (left) | Byron Loves Fawn/The Little White Wedding Company/White Ivy Designs via Polka Dot Bride (right)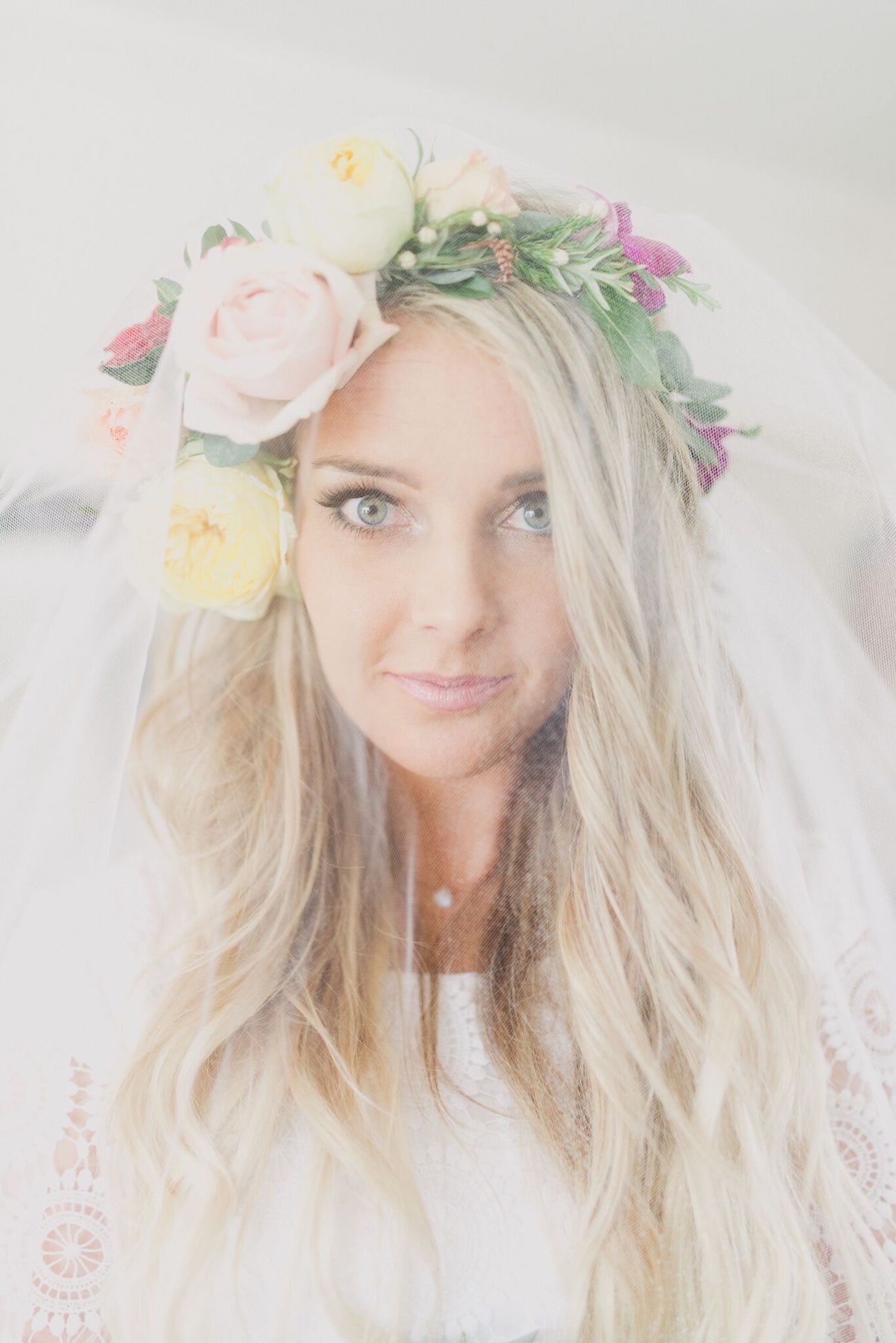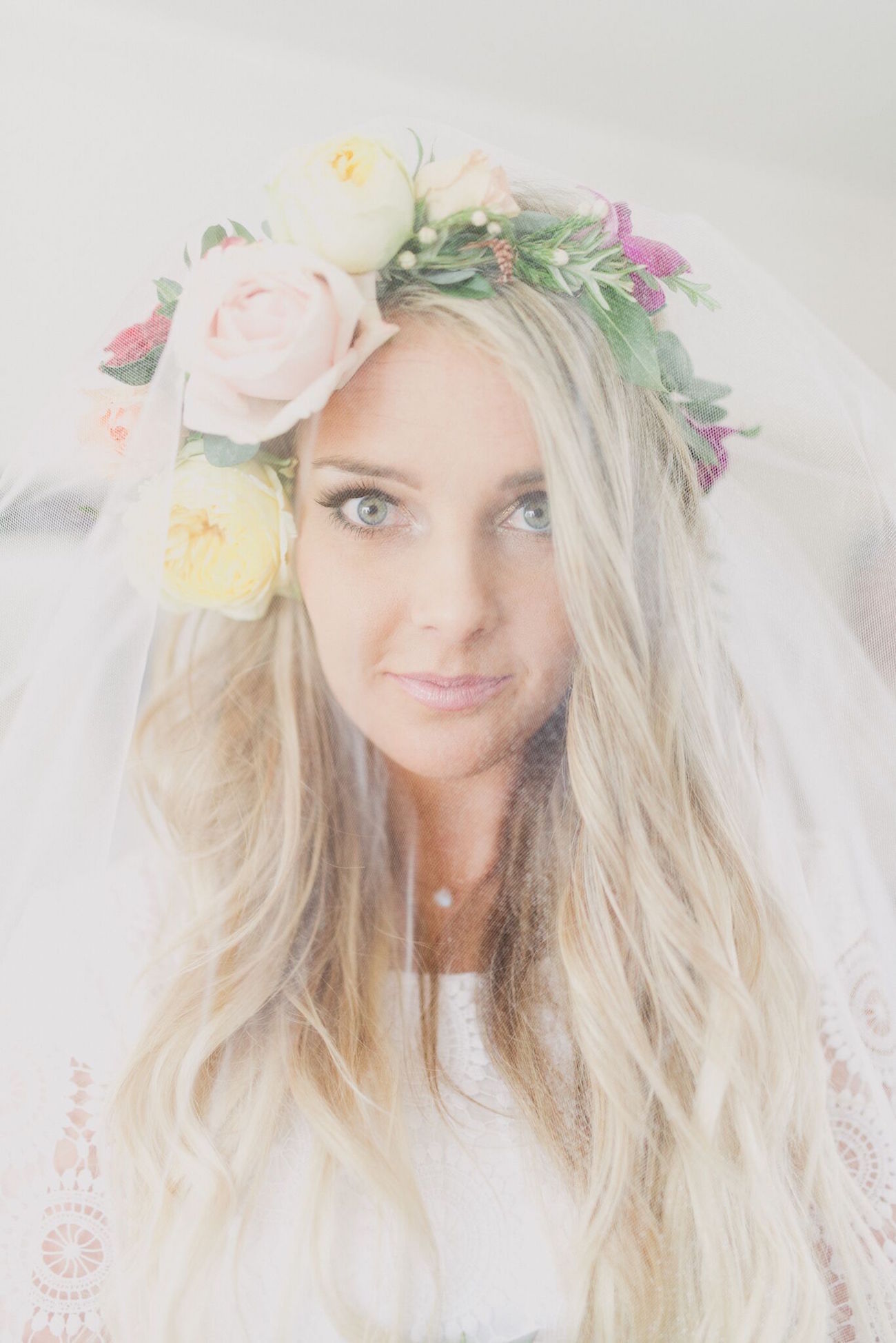 Vicky Bergallo/Love and Grace/Gill Snijman from SouthBound Bride

The great thing is that you can combine floral crowns with short or long hair, loose waves or updos, which makes this one of the most wearable trends. You can use fresh or fake blooms, and customise your wreath to suit your colours and bouquet. You can choose to keep it on all day, or just for your ceremony or photos. You can also choose how big you want to go, depending on the blossoms you choose. It's so flexible. And you can also choose to use the look for one or all of your bridesmaids or flower girls, although I really like the statement it makes on a bride.
Wedding Nature Photography/La Petite Gardenia/Meg O'Hare Beauty via Aisle Society (left) | Baby's Breath Flower Crown by loandbehold (right)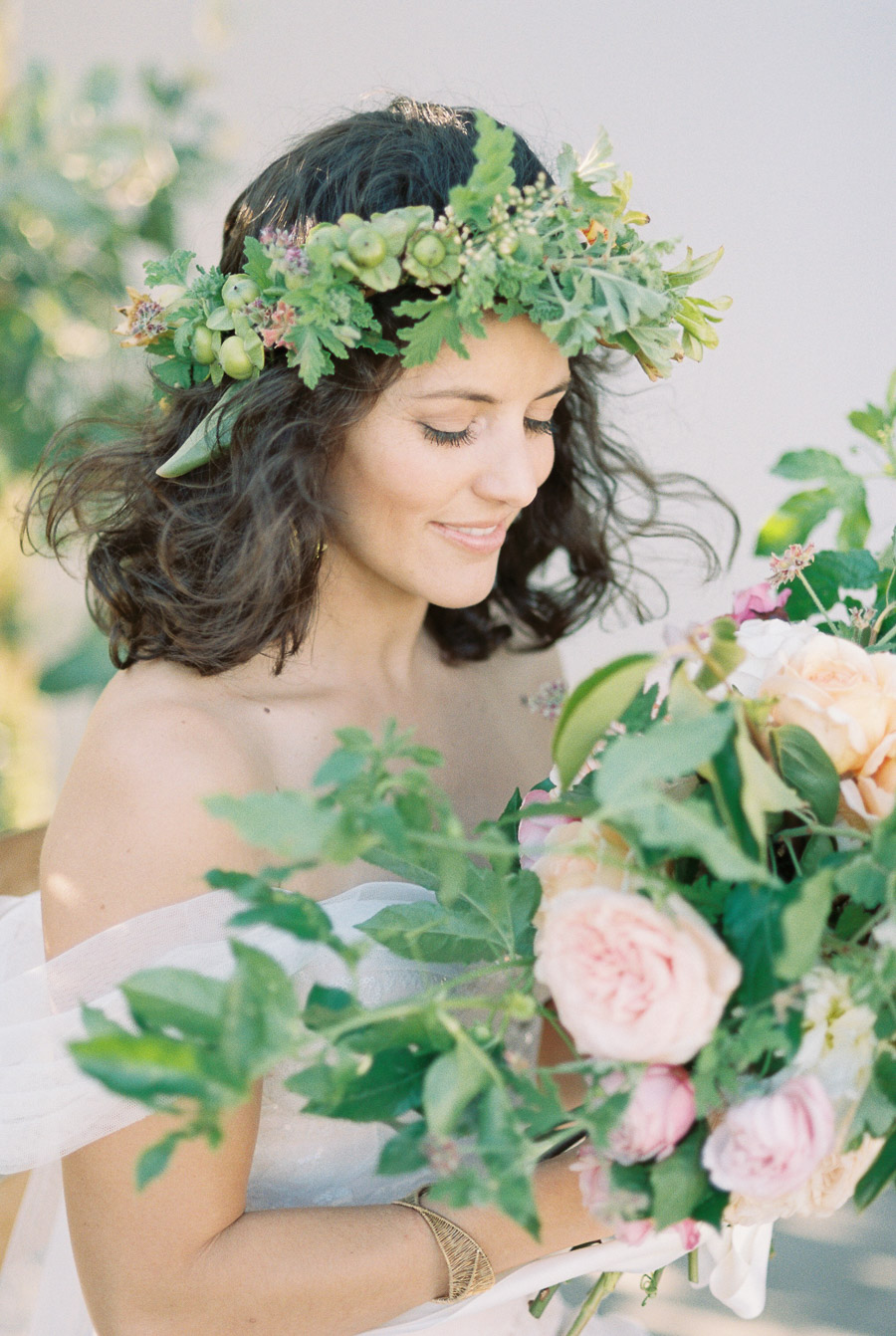 Natural Light Photography/Anli Wahl on SouthBound Bride

Bobby Kiran Photography/Floral Magic/Jasmine Tham via The Wedding Scoop (left) | The Layla Bridal Crown by SITG (Image: MAO Photography) (right)
The Emily Flower Crown by Love Sparkle Pretty (Image: Jordan Voth)
Bride Flower Crown by Wedding Floral Dream (left) | Twig + Fawn Photography/Brisbane Wedding Decorators/New England Flower Co./Shannon Hope via The Wedding Playbook (right)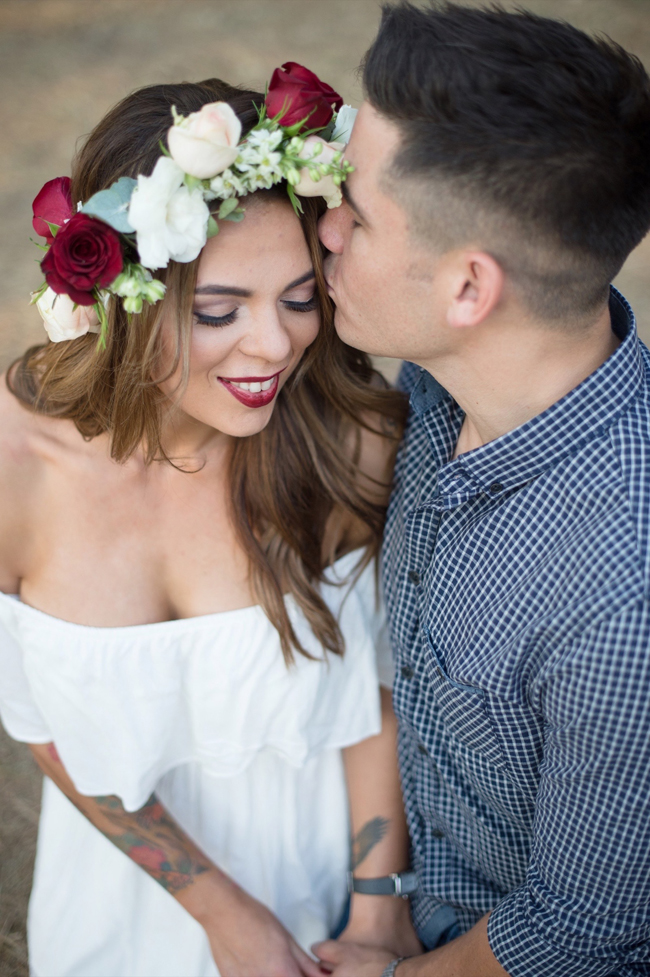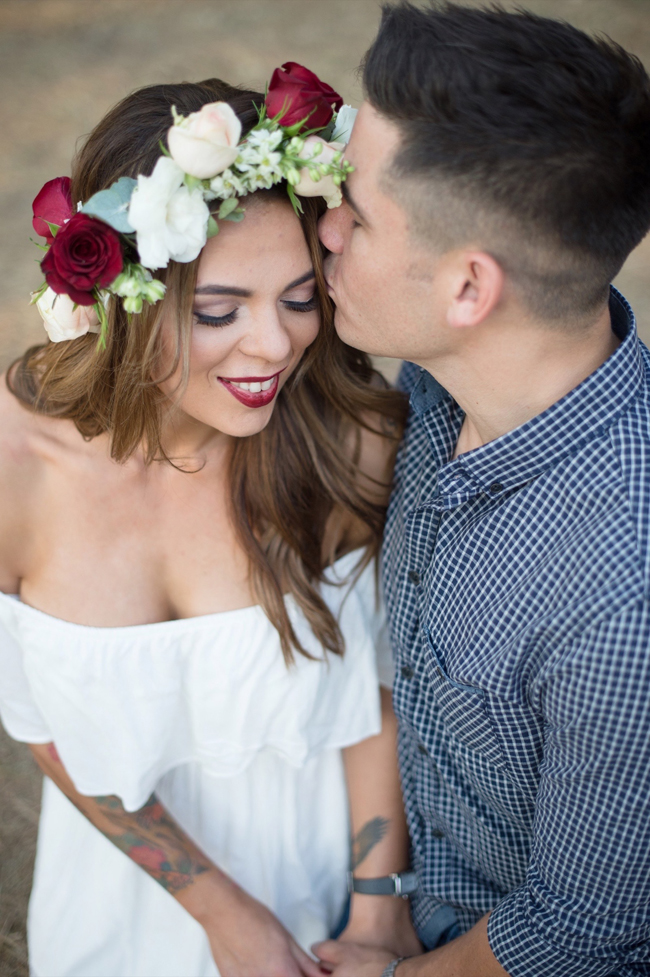 Laura Leigh on SouthBound Bride