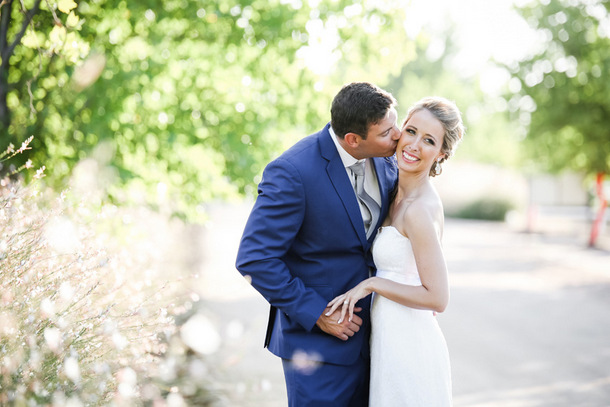 Wimpie and Alexia's wedding had me at hello, if by "hello" I mean the giant Mumford & Sons quote that dominated one wall of their reception venue. Being a lyric lover myself, I just adore it when couples incorporate quotes and lyrics that mean something to them into their big day – it adds such a special touch, and gives a little insight into their taste and what resonates with them. Of course, that's not where my wedding crush ends, because with a soft pastel and neutral palette, sparkly bridesmaid dresses, elegant details, fairy lights and even rhino bouts for the boys, there's a lot to love. I'm also super excited to welcome photographer Nikki Meyer back to SBB – we love Nikki, and we think it's been far too long since we've worked together. Just look at the beautiful pictures below and you'll see why we missed her.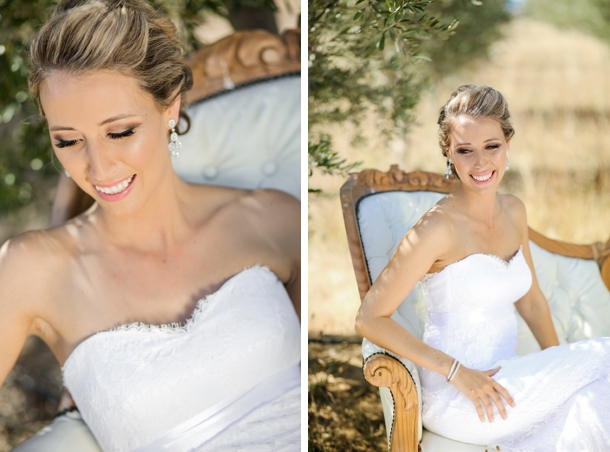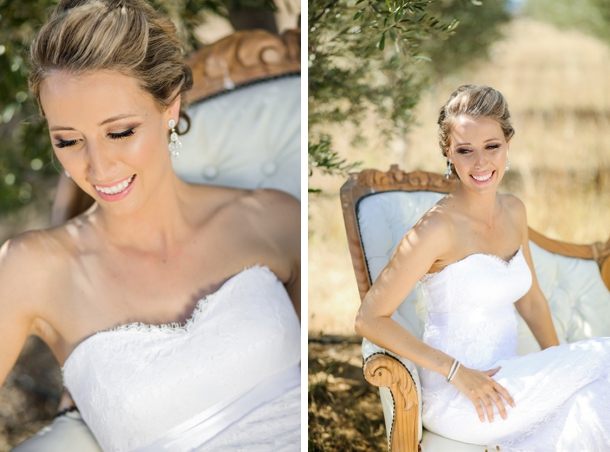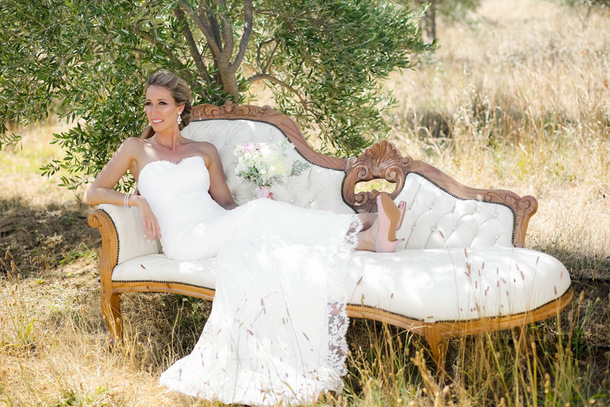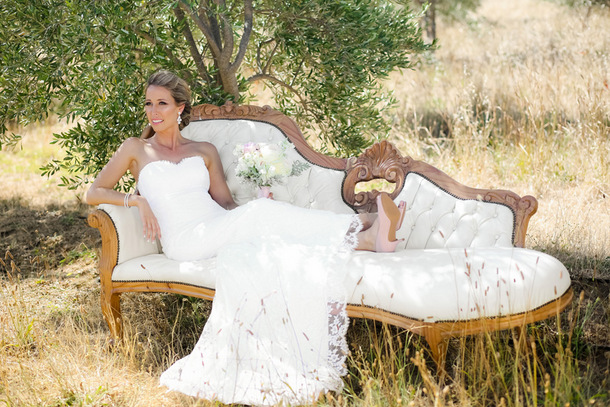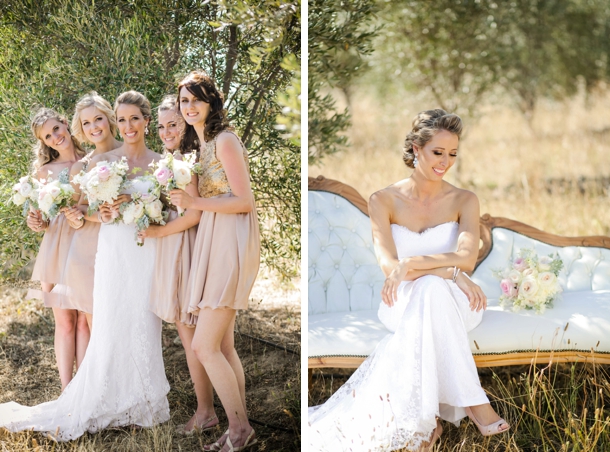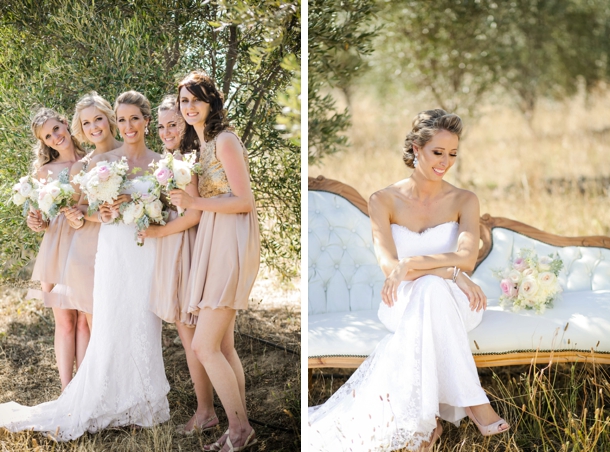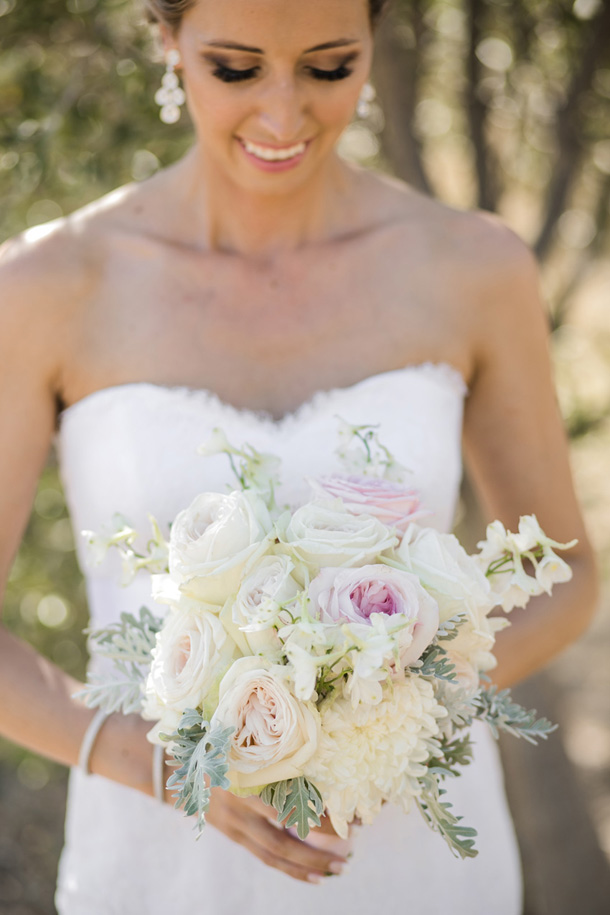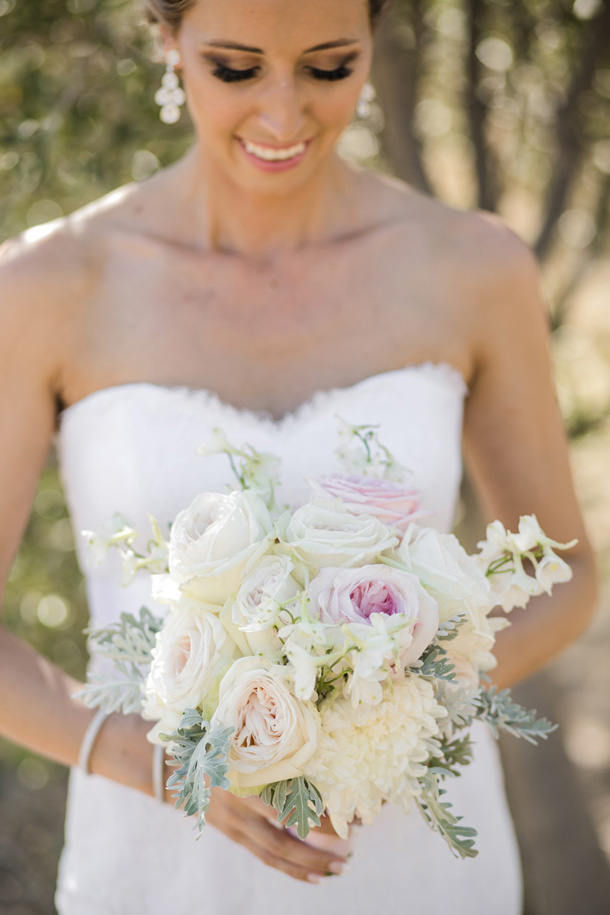 Love Story
We met during our first year at Stellenbosch University but only started dating three years thereafter. We used to see each other out in town but only in 2009 did we have our first date. I remember so well how Wimpie use to come visit me and as I did not drink coffee, I only had rooibos tea in my house. Only years later did I find out how he hates rooibos tea but that it was worth it!
The Proposal
We'd planned a Saturday night away at a guest house in Franschhoek one weekend – Wimpie had even shown me the place online as well as the room we'd be staying in. I was expecting to spend the Friday before at home watching DVDs, but just before I left work, the receptionist called and advised there was a package for me which I must collect before I leave. She gave me a gift bag which contained a GPS and a note telling me not to ask any questions, and just to go to the last place visited on the GPS. While I was driving I was very nervous as I didn't know what to expect – and of course, traffic was at a standstill! When I finally arrived at the hotel, Wimpie was waiting for me – he said he wanted to show me this hotel as they were one of his clients, but when I saw my suitcase in one of the rooms he announced we'd be spending the weekend here. I was so excited, especially regarding the spa treatments we'd be having the next day. We had a romantic dinner in our own dining room with candles and rose petals everywhere. When the waiter asked if he could take a picture of us, I noticed he had the same camera as I did and commented on it – I didn't realise it was mine! In the back of my mind I was thinking Wimpie might propose, but after we finished our supper and wine nothing happened, and I was cross with myself for thinking it when obviously it wouldn't be happening that night. On the way to our room we found a table with champagne on it and our names on a card. I was saying to Wimpie that the service was great, and when I turned around, he was down on one knee asking me to marry him. I was so shocked he had to ask me again! It was the perfect proposal, and the beginning of our fairytale.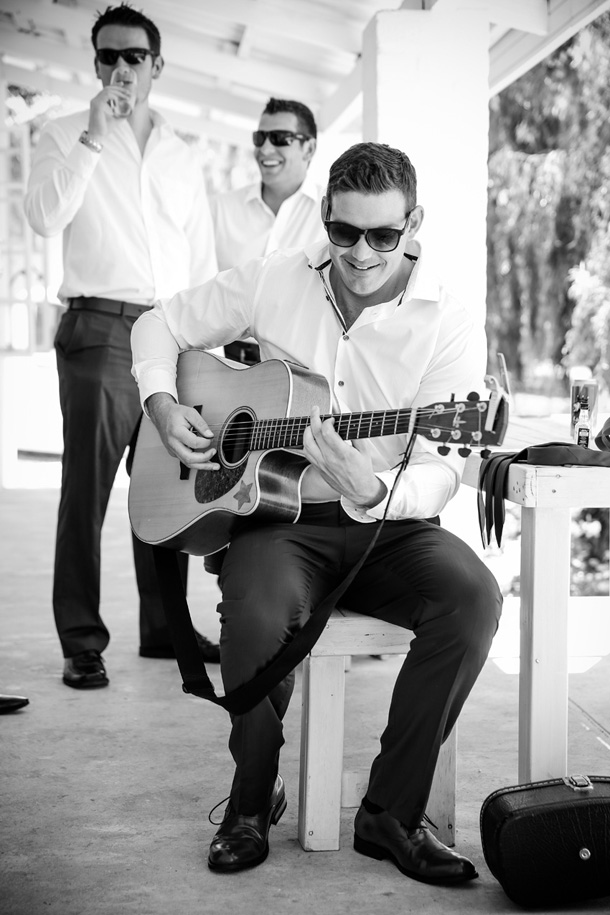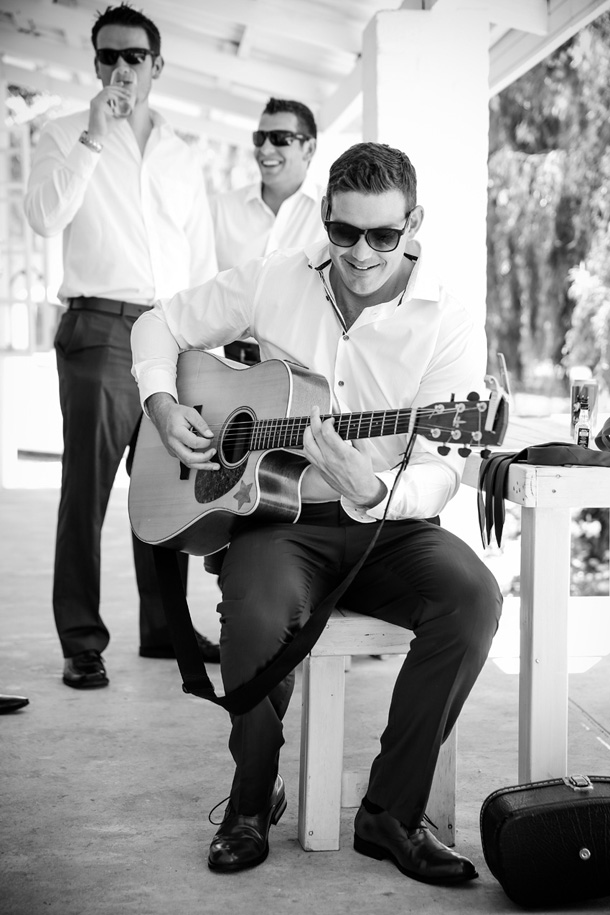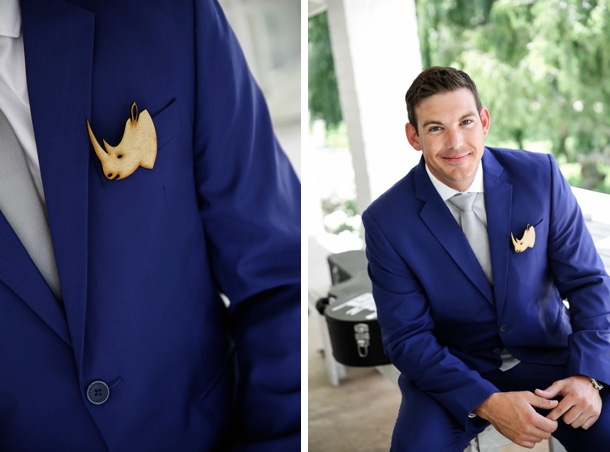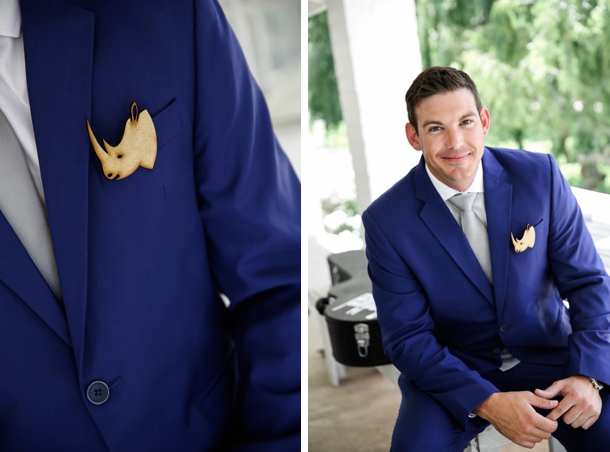 The Venue
When I arrived at our venue the first time I decided that this was the perfect place without even entering. It's surrounded by vineyards and mountains with stunning views. The all white venue space is the perfect backdrop to bring in your own style and complemented the soft colours we used perfectly.
Wedding Style
We did not have a specific theme but it was a combination of elegant and romantic styles. We had a combination of pastel pink and grey with a touch of gold and navy. There were a lot of crystal chandeliers to bring in the elegance.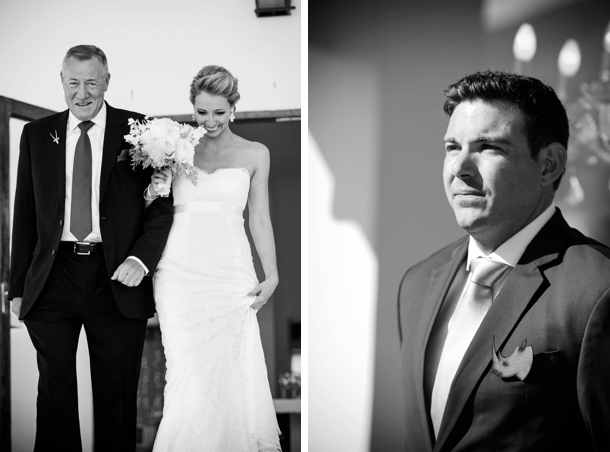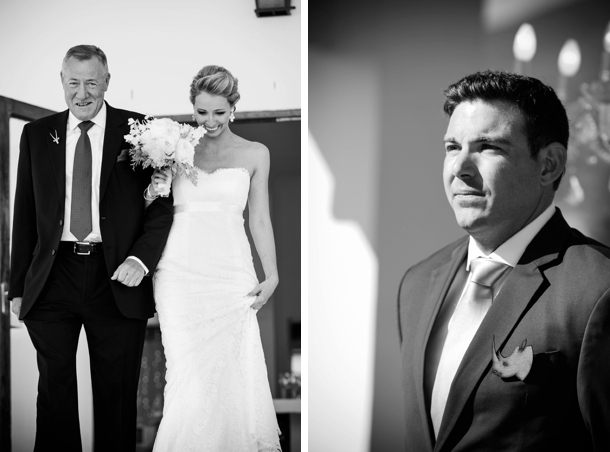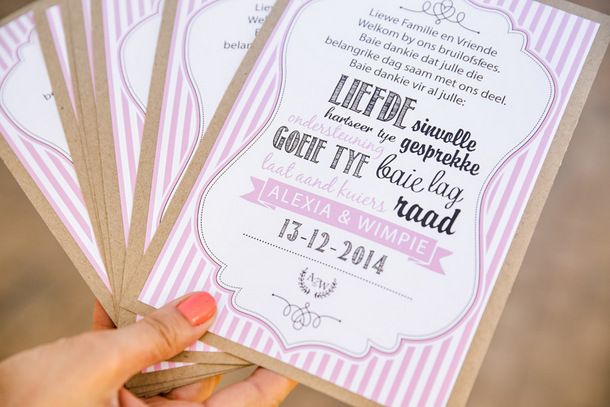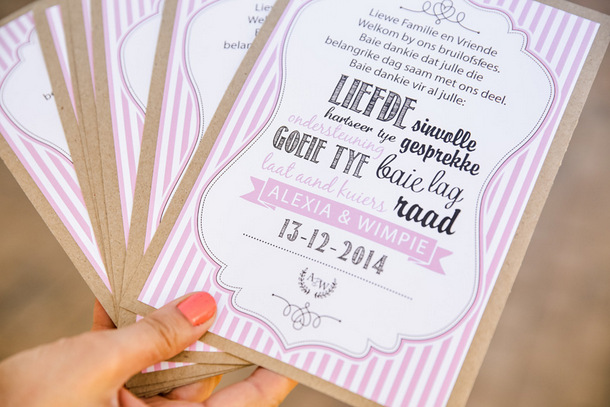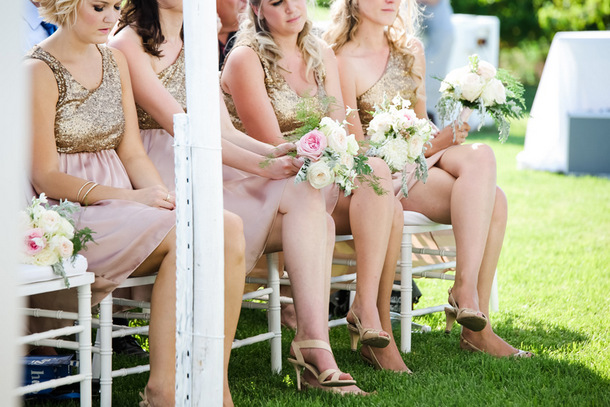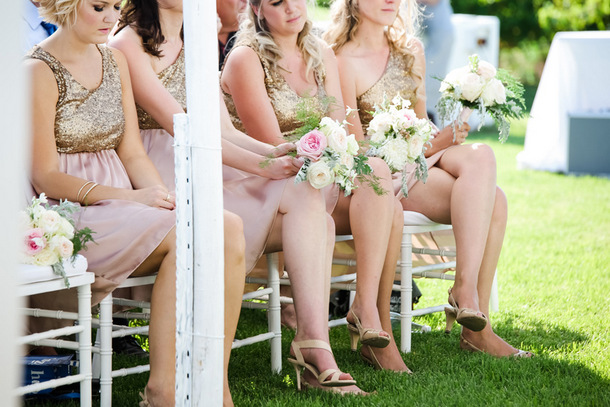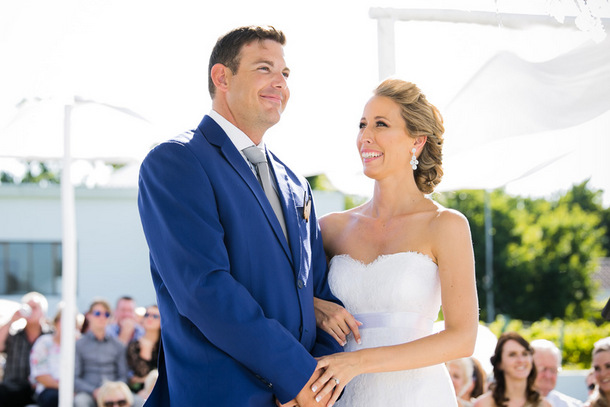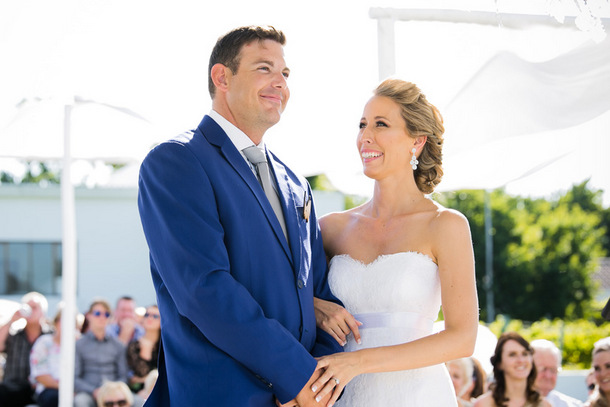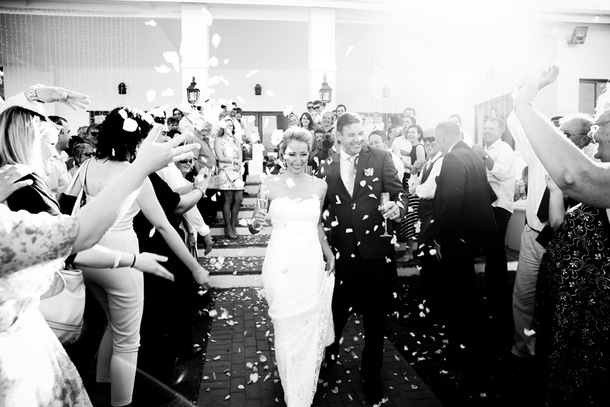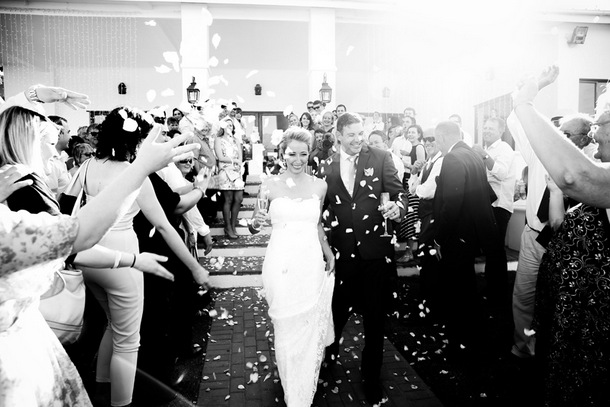 Wedding Details
Wimpie is very musical so we spent a lot of time choosing the different songs for each part of the wedding. One of his groomsmen and his brother sang our first dance song which really incorporated his love for music into our wedding. He also got his inspiration for his suit and attire from a Mumford and Sons album. We really love to have our family and friends around and wanted everyone to enjoy themselves, so we put a lot of time into the table seating plan. We wanted everyone to be surrounded by people they knew, and it created a very buzzy vibe at the wedding, with everyone laughing and having a good time.
DIY Elements
The board that had our seating plan on it was a DIY made by my Mom. She recycled various materials from the farm and put together the blackboard with a rustic frame she made.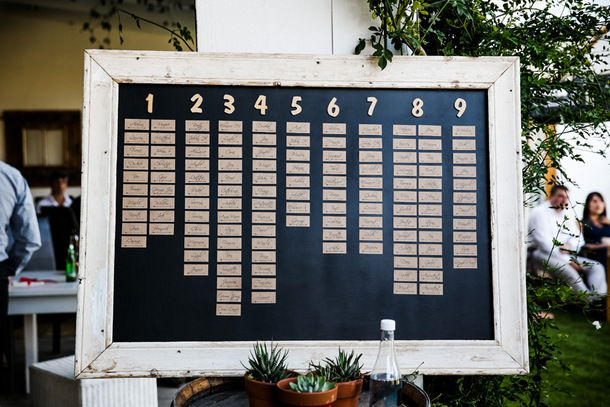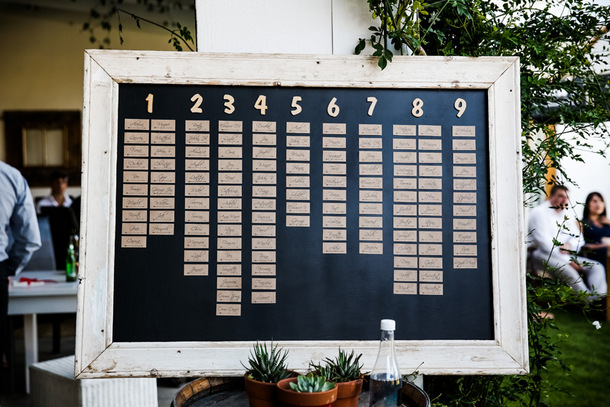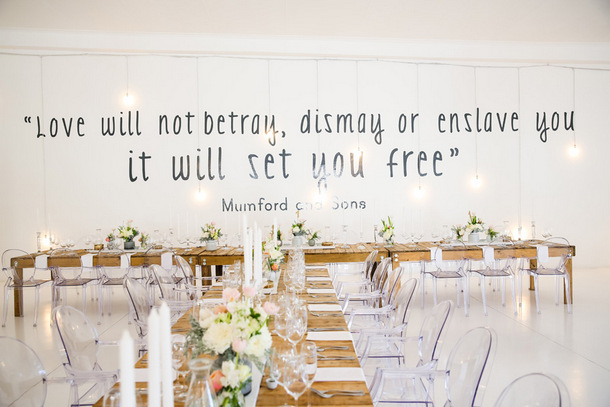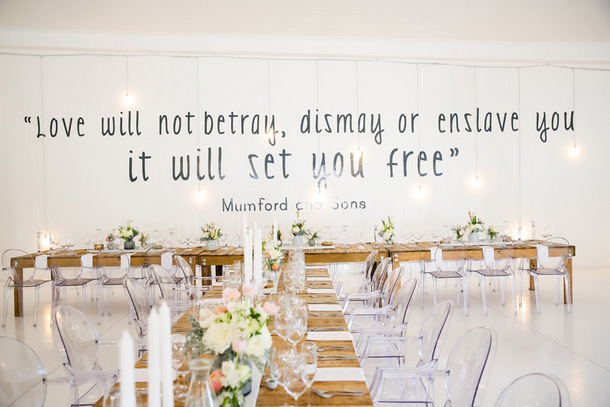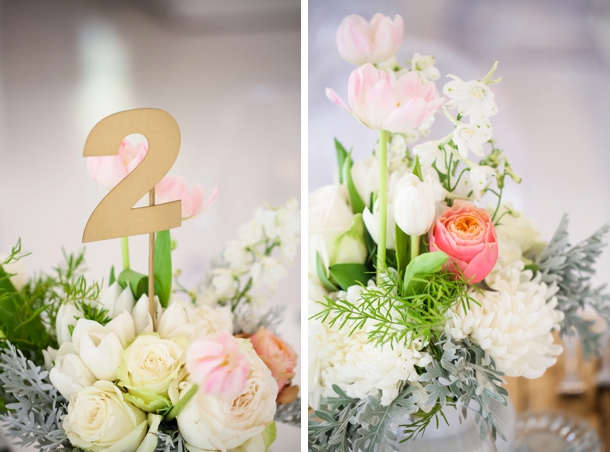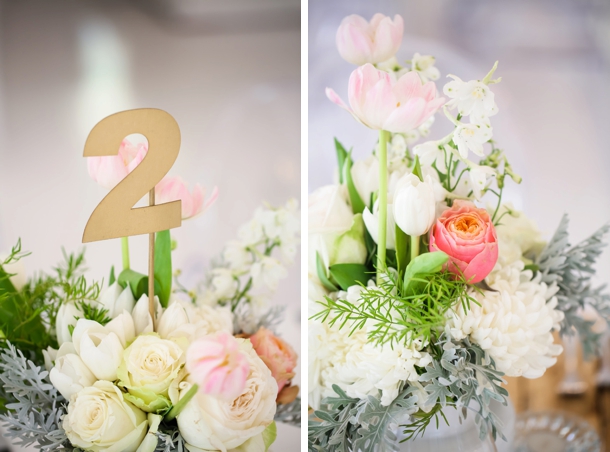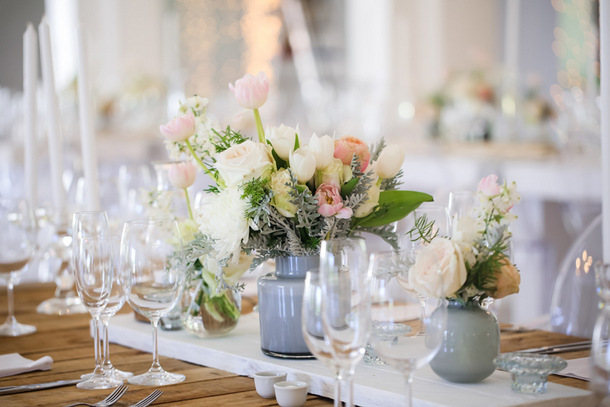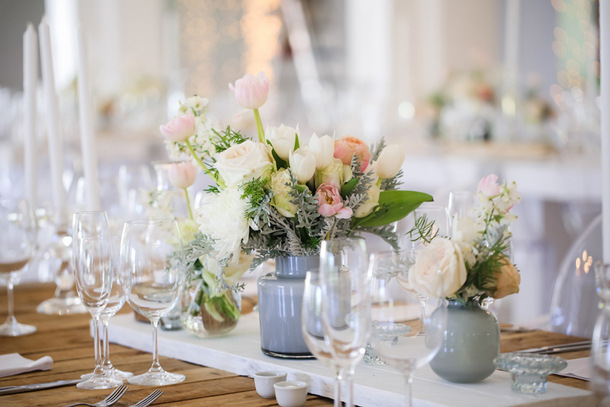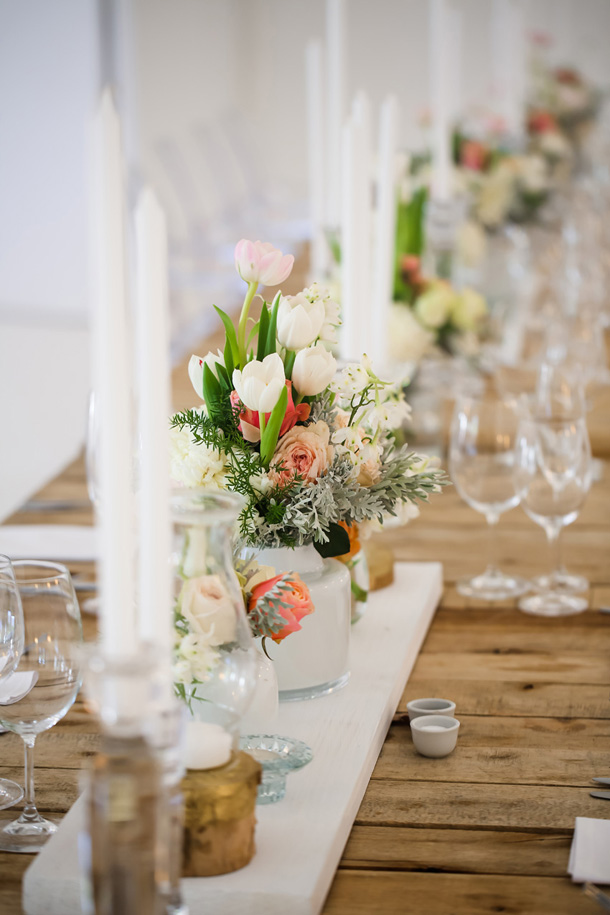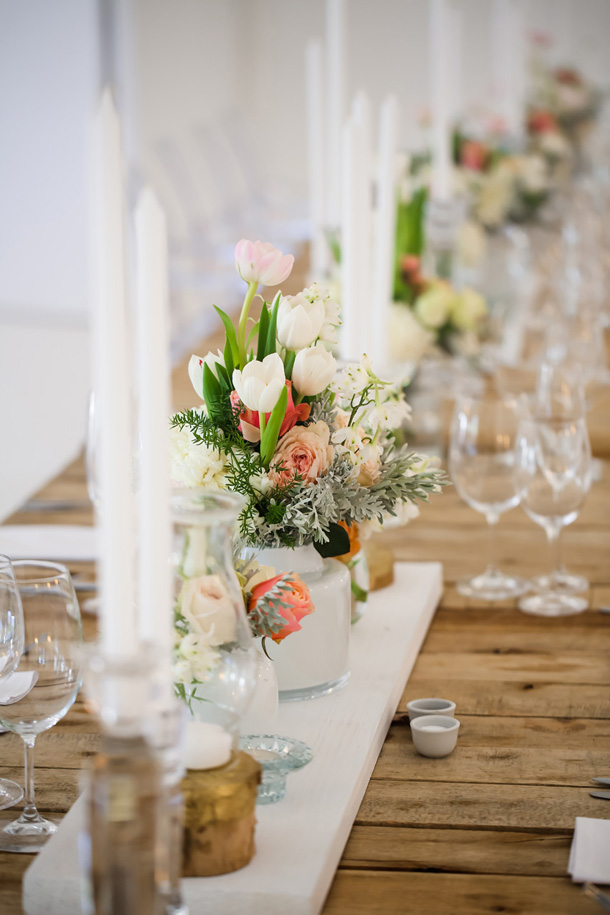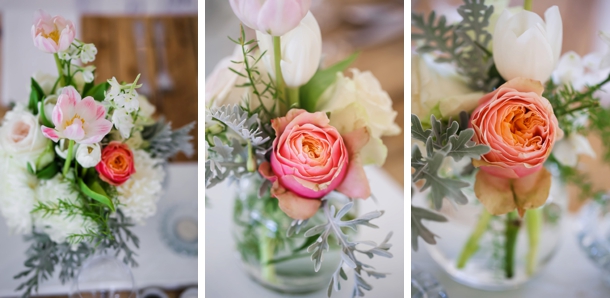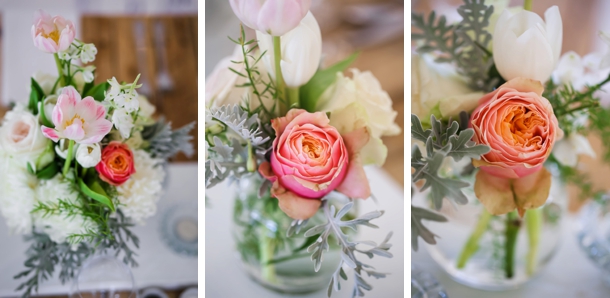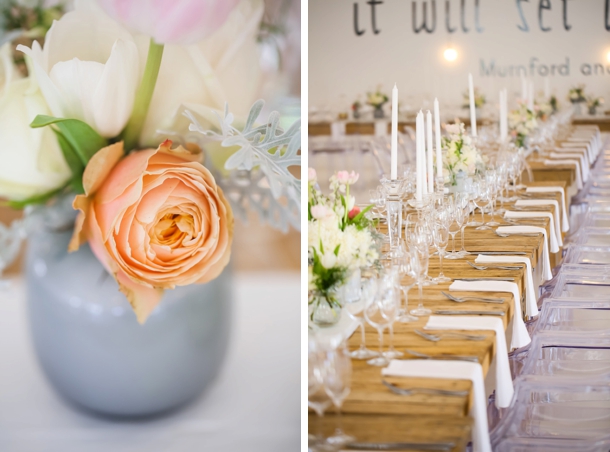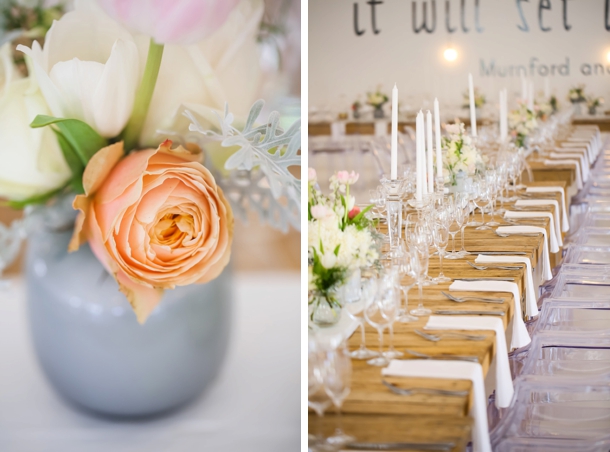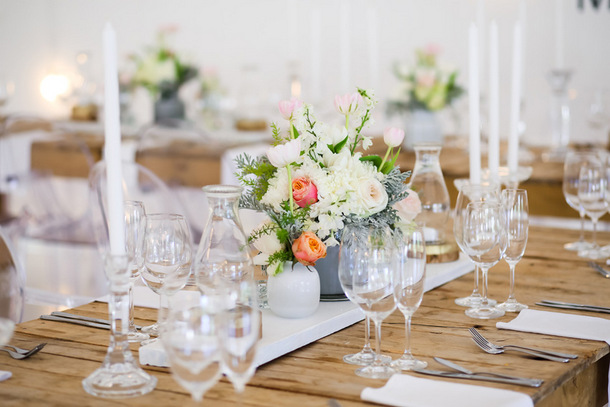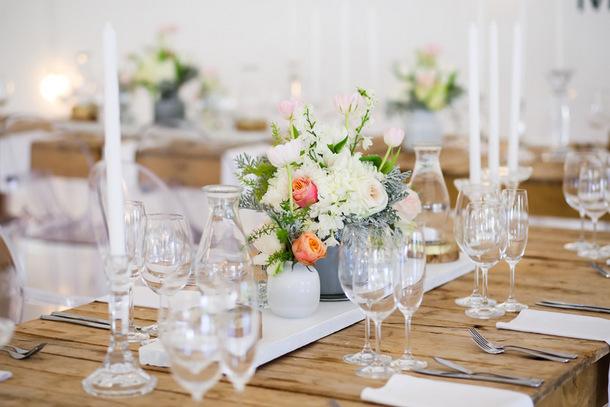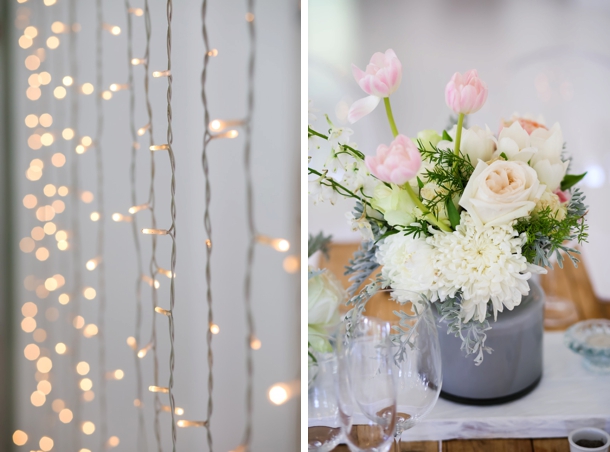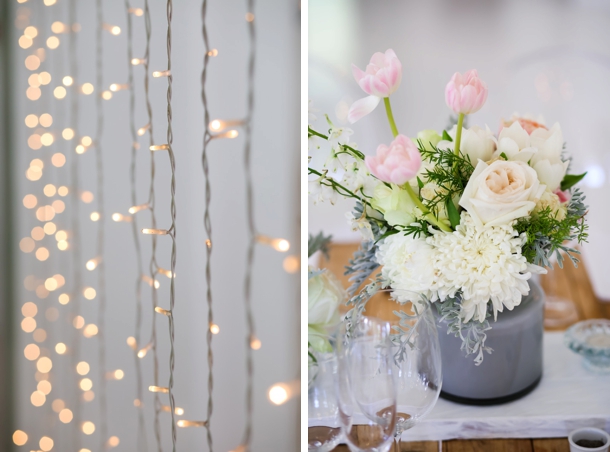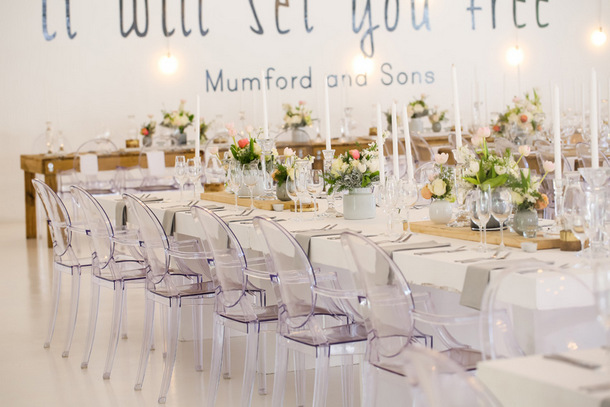 The Flowers
I wanted fresh and crisp flowers with soft colours. We had various tulips and soft roses. The colours were different shades of pink, with white and green in between.
The Dress
A friend provided me with the names of a few designers. I scanned through the websites but that of Elbeth Gillis caught my attention. I sent her an email and made an appointment to come try on some of her dresses. I had an idea of what my dress should look like, and I tried on three dresses to get a feel for what I wanted. I told Elbeth that I wanted a traditional plain lace dress, she drew me a picture, and we set up an appointment for my first fitting. She told me it was the first time she'd met a bride that knew exactly what she wanted and made a decision so quickly!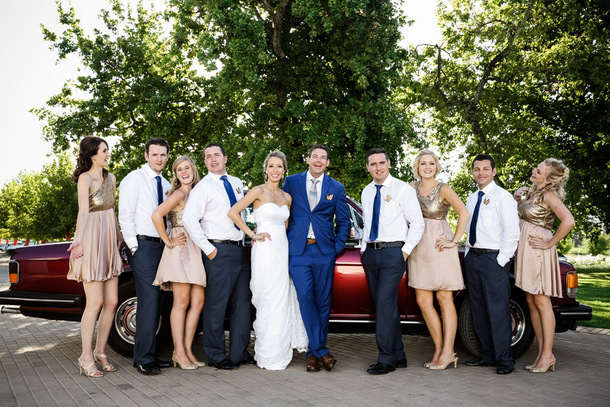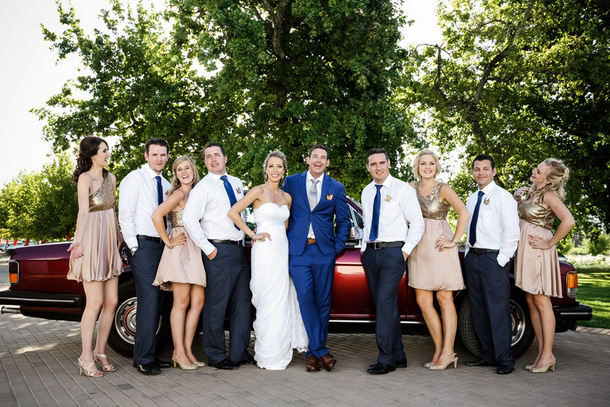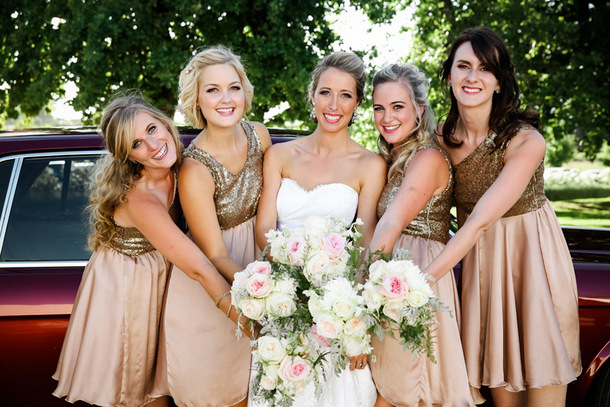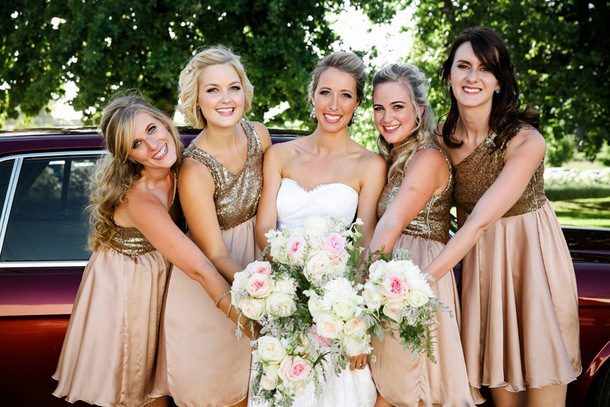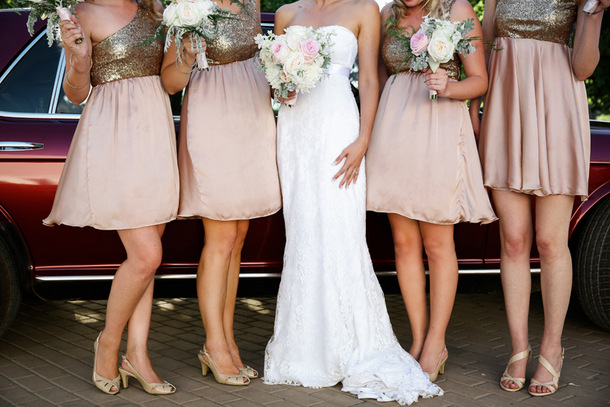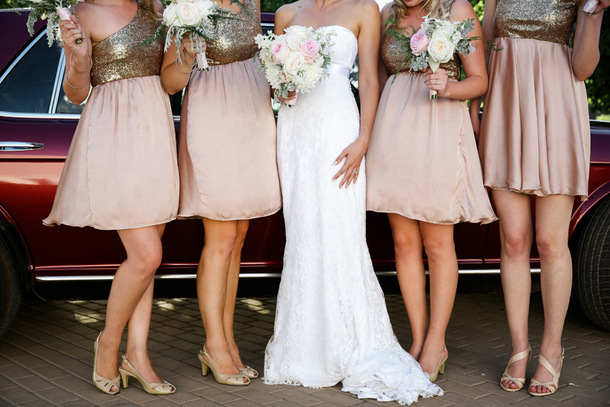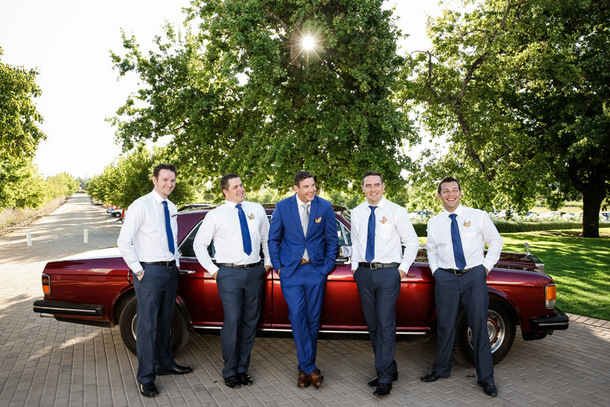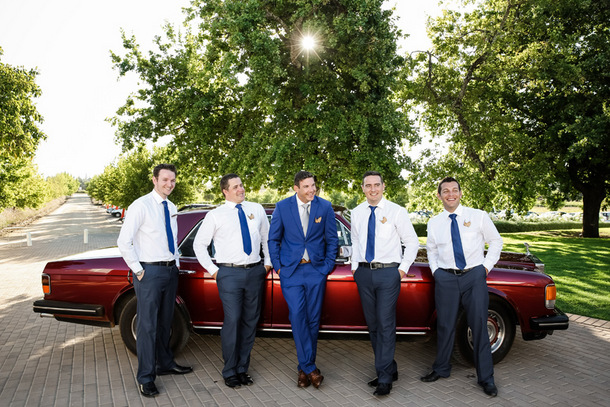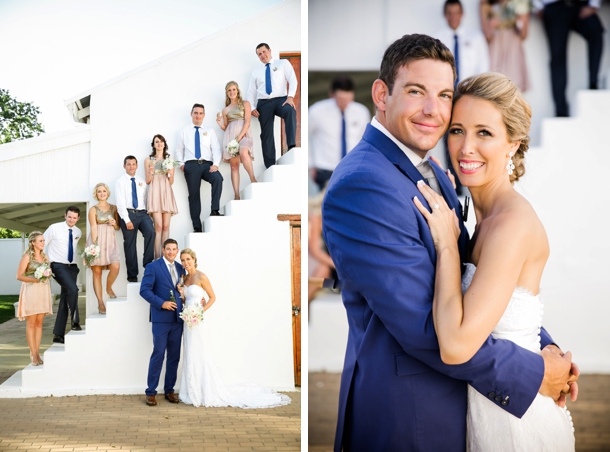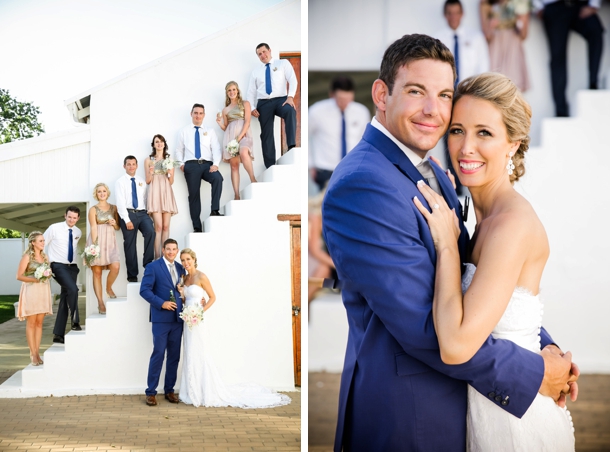 Favourite Detail
The quote on the wall from Mumford and Sons: "Love will not betray, dismay or enslave you it will set you free" has such a special meaning to us and was one of our favourite details.
Memorable Moments
During the evening, we walked down to the ceremony chapel and looked back at the reception venue where all our friends and family were having a great time. We spent some time alone, taking in the amazing day and chatting about our favourite moments.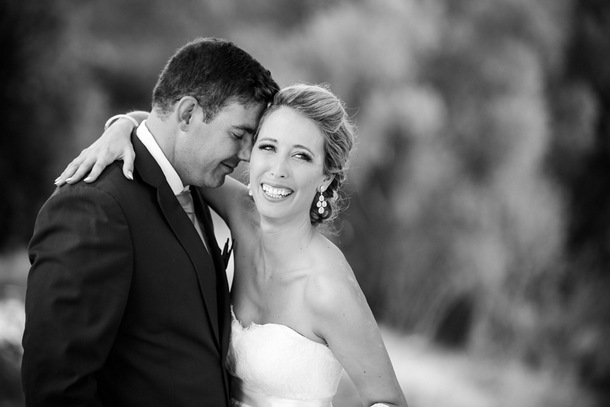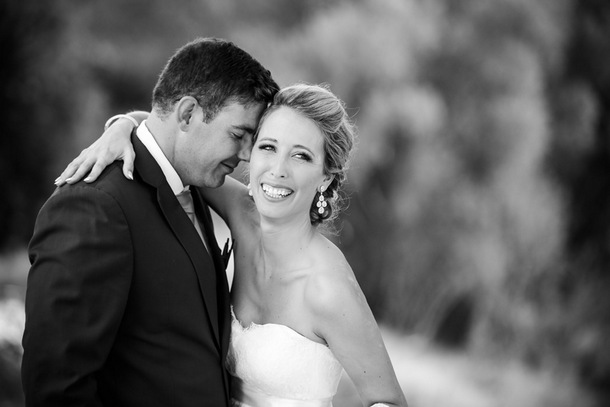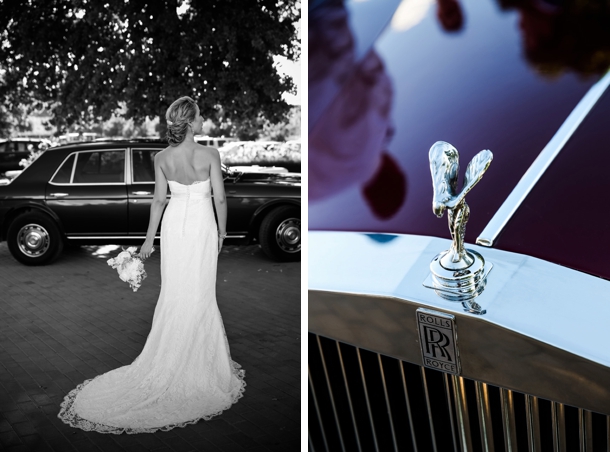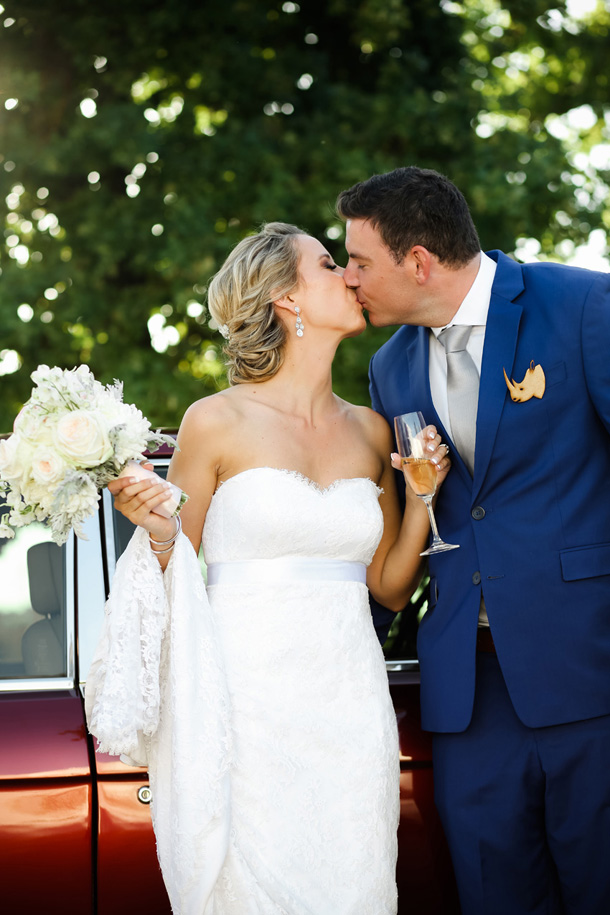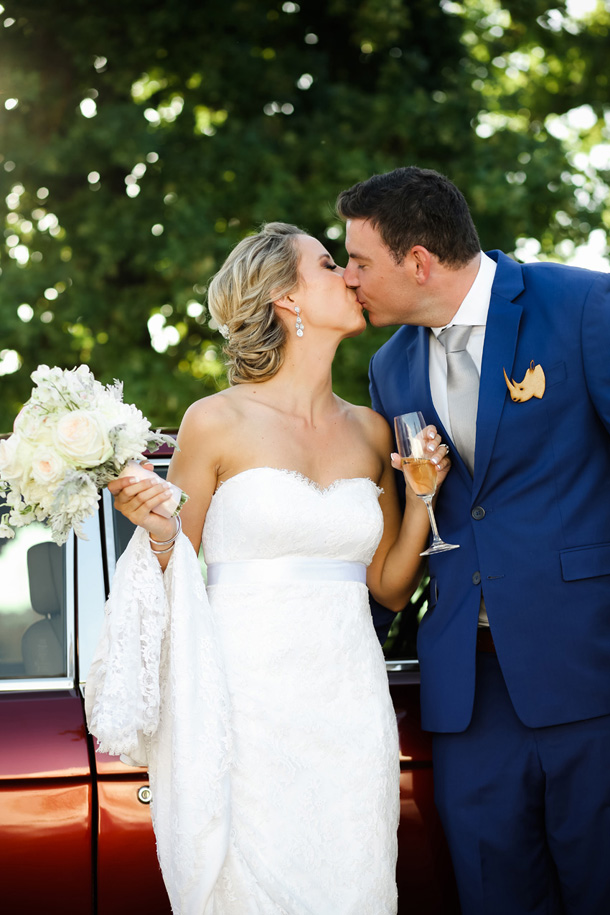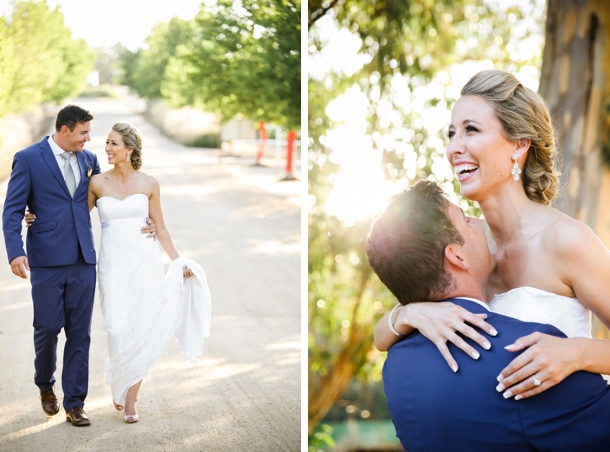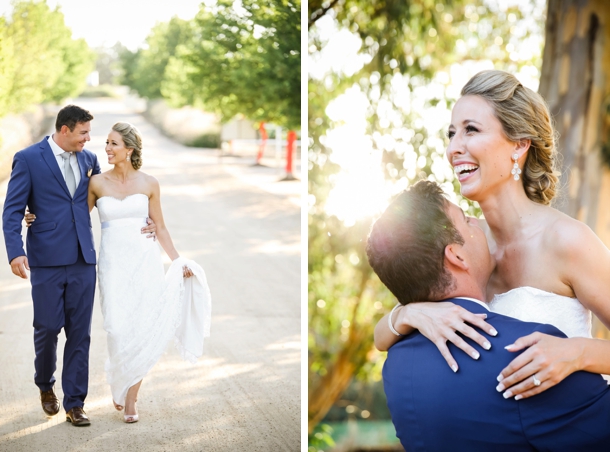 Proudly South African Details
As we support the anti rhino poaching initiative we decided that the groom and groomsmen had to have rhinos as boutonnieres that were made from wood. All the other men in the family had gemsbuck boutonnieres.
The Honeymoon
We went to Le Cannonier in Mauritius – the perfect honeymoon destination. I knew we were going to Mauritius but the hotel was kept as a surprise.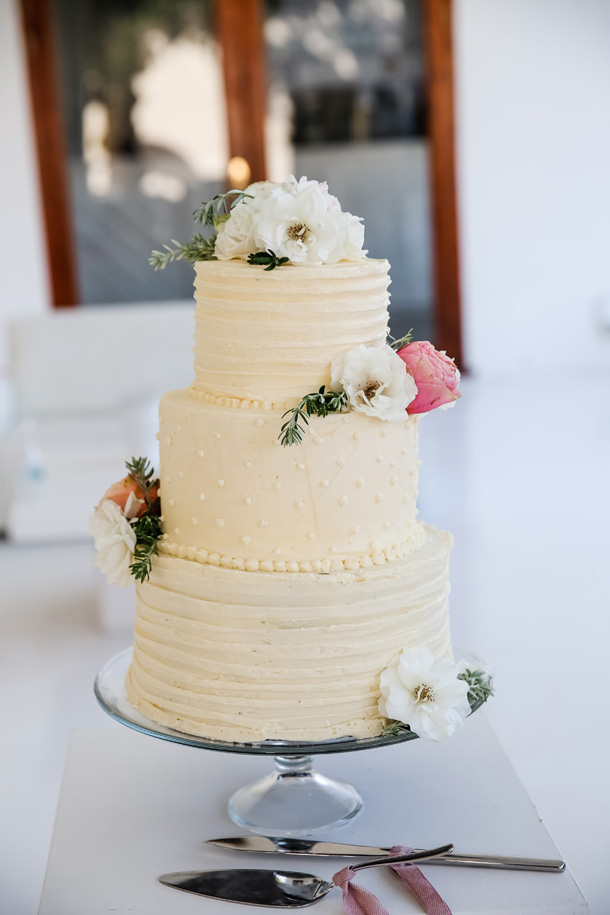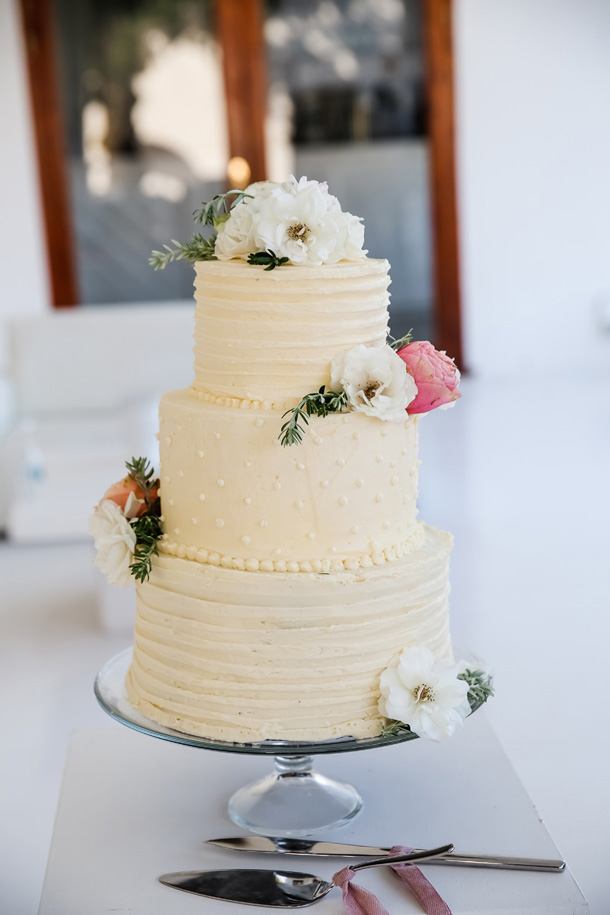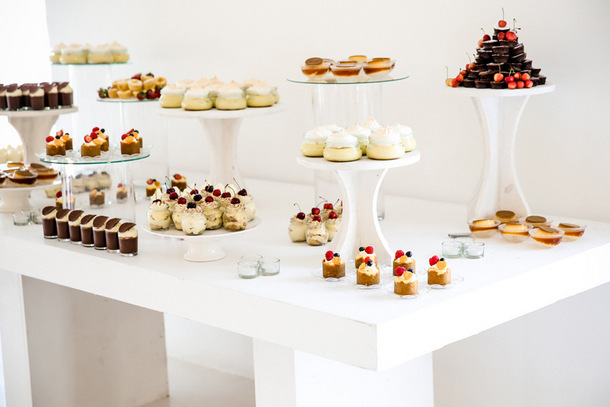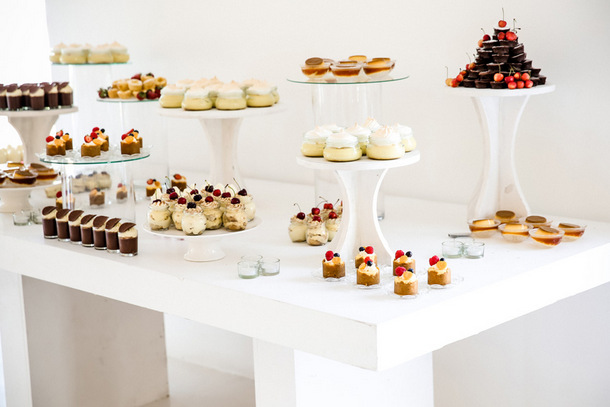 Advice for Future Brides & Grooms
Wedding planning can be a lot of fun and it is something you should do together. Do not focus on what other people would expect to see, but focus on what you want at your wedding. If your budget allows it, do it, and if there is something you really want there are always a few places where you can reduce the budget. It is your day and the most important thing is that it should be the most wonderful time of your life full of memories, laughter and fun.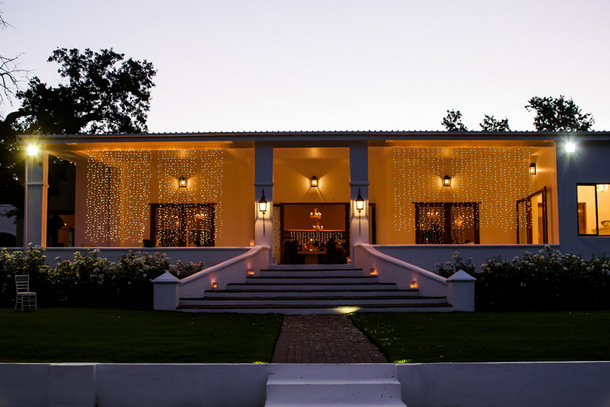 You can see more from this wedding on Nikki Meyer's blog.
SERVICE PROVIDERS
Venue: Kleinevalleij | Catering: Malita Joubert Catering | Photography: Nikki Meyer Photography | Co-ordination: Someday Soon | Videography: Goosebump Productions | Cake: Sweet Cakes | Flowers: Fleur le Cordeur | Stationery: Fiona-Ink | Bride's dress: Elbeth Gillis | Hair & make-up: Alicia Buckle | Bridesmaids' dresses: Fiona-Ink | Groom's attire: Tailor Me | DJ: DJ Dean | Hiring: Goeters, In & Out Events, Classy Hire, Blooming Wonderful | Staffing: Asap Staffing